Photogallery
News
Chanakya
---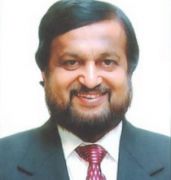 Mr. M.B. Jayram
Chairman Emeritus & Chief Mentor
---
---
Members of the National Executive Body
---
---
GOVERNING COUNCIL DIRECTORS PUBLIC RELATIONS COUNCIL OF INDIA

GOVERNING COUNCIL DIRECTORS PUBLIC RELATIONS COUNCIL OF INDIA.
1 M B JAYARAM-- CHAIRMAN EMERITUS & CHIEF MENTOR
mobile-- +9198806 82490
2) S D REUBEN--- CHIEF ADVISOR & MENTOR
mobile-- +9198450 35791
3) R NEELA MEGHAM--CHIEF ADVISOR & MENTOR
mobile- +9199890 88738
4) N D RAJPAL-- CHAIRMAN GOVERNING COUNCIL
mobile--- +9198111 10416
5) SREENIVAS MURTHY-SECRETARY GOVERNING COUNCIL
mobile-- +9198450 03895
6) R SUDHARSHAN ---TREASURER GOVERNING COUNCIL
mobile -- +9196324 30564
7) R T KUMAR--- DIRECTOR & ADVISOR,GOVERNING COUNCIL
mobile -- +9198450 09659
8) G P JAI KUMAR --DIRECTOR GOVERNING COUNCIL
mobile -- +9195660 87900
9) K K MATHEW DIRECTOR GOVERNING COUNCIL
mobile- +9198450 28189
10) GEETHA SHANKAR DIRECTOR GOVERNING COUNCIL
mobile-- +9197421 68570
11) G JAYANTH DIRECTOR GOVERNING COUNCIL.
mobile-- +9199809 53036
President NE & Secretary General NE. are the Ex Officio Members of the Governing Council. They will be also invited to GC Meetings,when and then necessary to implement the decisions taken by the National Governing Council


| | |
| --- | --- |
| MR.AJAI AGARWAL PRESIDENT NE -- | mobile- +919966378855 |
| MRS. BHARATHI SINGH SECRETARY GENERAL | mobile- +919743104551 |

ARE EX OFFICIO MEMBERS.(till their term of Office as NE Office Bearers)
---
Kochi Chapter of PRCI inaugurated
March 31, 2014

-Kochi 29 March 2014,
24th chapter of the PRCI inaugurated by sh. Shyam Shrivasam, Chairmain CII Kerla State, in the presence of Sh. M.B. Jayram, Chairman emeritus of PRCI. Mr. U.S. Kutty,Chairman and Mr. T.Vinay Kumar,Secretay, took the oath from Mr. Jayaram, Mr. Ajay Agarwal, Mr.N.D. Rajpal and Mr. Shiv Harsh Suhalka Cangrutulated the New Kochi Chapter team.

---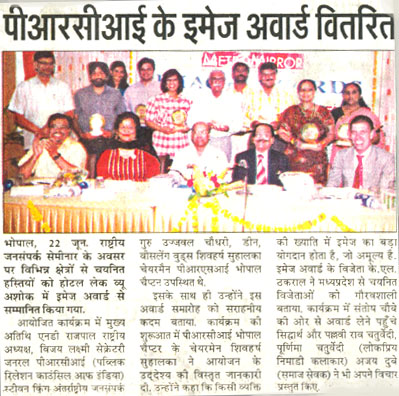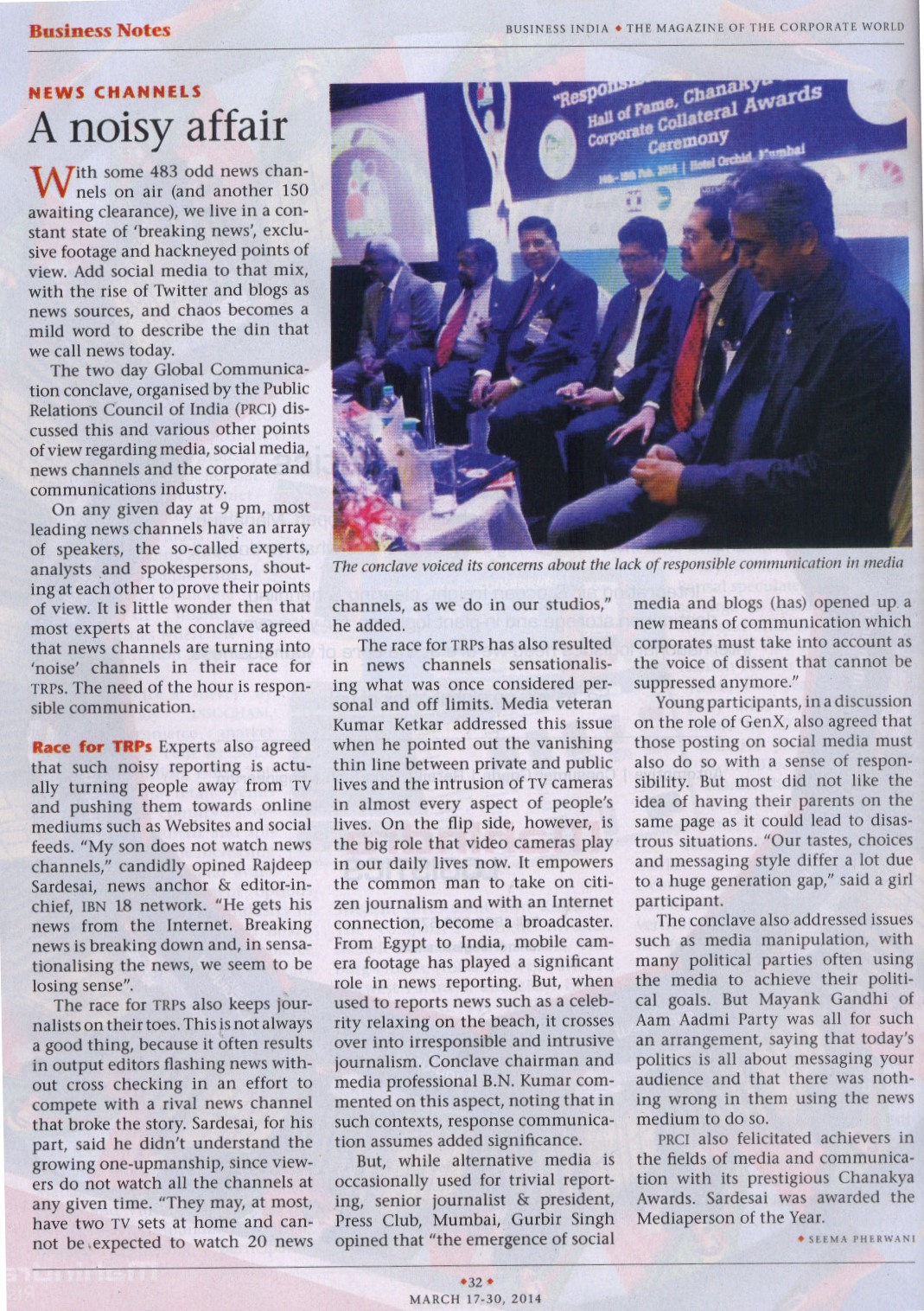 ---
8th PRCI Global Conclave- Responsible Communication , Mumbai, 2014 Conclndes
Feb 17, 2014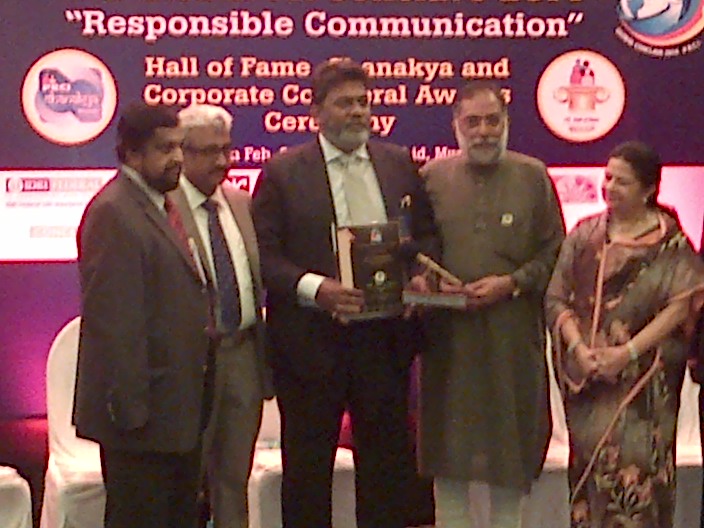 - Public Relation Council of India (PRCI) has now emerged on the most respected professional body of PR, Media, Advertising, Branding & Communication Professional of India- Jayaram Ramesh
- PRCI chanakya Awards 2014 presented-Mr. Rajdeep Sardesi Presented Media Personality of the year Award while Dr. Dinkar Raikwar,Group Editor, Lokmat Group, Mumbai also presented media personality of the year Award various promisent presonalities from different disciplines were also awarded with chanakya Awards and the Hall of fame Awards

---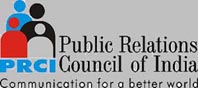 We are happy to inform you that The 8th Global Communication Conclave will be held at Mumbai on February 14 and 15, 2014 at The Orchid – 5-star Ecotel - near the domestic airport. (
www.globalcommunicationconclave.com
)

The theme for the conclave, hosted Public Relations Council of India (PRCI), the leading body of communication processionals and academicians, is:

RESPONSIBLE COMMUNICATION.

Communication is a potent, double-edged weapon. Depending on the usage, it can be constructive and even destructive. Of late, plenty of heat has been generated on the way people in various sections of the society – from corporate to media to politicians - have been communicating.
Apart from print and television, social media has witnessed an explosive growth in terms of its wide audience and even participants. We have experienced the disastrous effects of irresponsible communication in social media.
Anyone with an Internet connection and a mobile phone is a potential broadcaster. Technology that is supposed to facilitate seamless communication on a 24x7 basis is liable to be misused for ulterior motives.
With all these aspects in mind, we plan to have intense debates during the two days of the Global Conclave.
We are sure the deliberations will extremely be interesting and you will find them topical as we plan to have four to five panel discussions, apart from the inaugural address by a VVIP or a VIP and Keynote Address by a renowned personality

Some highlights of the Conclave are:

Responsible Communication
Role of Managements and Industry
Role of Social Media
Role of Media
RTI & Govt Communication
Role of GenX (Panel discussion with winners of inter-collegiate contests)

PRCI will also present its signature Chanakya Awards for achievers, the PR Hall of Fame honours and a host of Collateral Awards details of which will follow.
You will appreciate the fact that programmes of this nature need support from well wishers like you.

We have kept the sponsorship fee for the two-day event at very low rates:

· Title sponsor: Rs 5 lakh
· Co-sponsor; Rs 3 lakh
· Panel Discussion sponsors: Rs 1.5 lakh each
· Delegate kit: Rs 2 lakh
· Other sponsors:
. 6x3 Standees @ Rs 50,000 each
Please draw cheque/DD in favour of:

"PUBLIC RELATIONS COUNCIL OF INDIA, MUMBAI"

All sponsors will get adequate display on the backdrop and in Conclave area We will send you the programme schedule once we firm it up. Looking forward to seeing you in Mumbai, at The Orchid Hotel, on February 14 & 15, 2014.
---
ABOUT PUBLIC RELATIONS COUNCIL OF INDIA

Public Relations Council of India (PRCI) is a National Professional body of Public Relation, Communication, Media and Academic Professionals. It is a Non-Political organization offering its members an opportunity to serve their community through various social - cultural activities besides organizing the conferences, Panel discussion, and felicitation of the talented persons from the Social, Cultural, Public Relation and Media sectors.

PRCI is Registered under Karnataka societies Act, 1960 (Regd. No.1328/2003- 2004) with National Headquarter at Bangalore and about 18 chapters all over India.
On August 29, 2009 PRCI will be International with the opening of the foreign chapter.

PRCI Bhopal Chapter came into existence on Dec.10, 2007 Mr. Shiv Harsh Suhalka is the founder Chairman of the Bhopal Chapter. Mr. Suhalka is the Editorin Chief of METROMIRROR.com- Madhya Pradesh first and most reputed online Newsmagazine since 2003. Mr. Suhalka is also a well known Trainer, Educationist, Motivator, Media and PR personality and Management Guru.

Governing Council of PRCI
The 11 member Governing council is chaired by Mr. M.B. Jayaram Chief Mentor of the PRCI. Presently Mr. Jayaram is CEO with Karnataka Power corporation Ltd, 82, shakti Bhawan , Race Course Road, Bangalore-560001.
---

Public Relation Council of India elects RT kumar as National President, Mrs. Bharati Singh-secretary General and Shiv Harsh Suhalka - Director (Electronic & Web Media ).
Our correspondent, Bangalore, 28 feb 2013
PRCI Governing council of the Public Relation Council of India (PRCI)- a prestigious National body of the PR, Media and Communication Professional declared the New elected key office bearers for the year 2013-15.

Relation Council of India has 20 chapters at capital/key cities and have organized Global PR meets at Delhi, Mumbai, Bangalore, Chennai, Hyderabad, Jaipur, Bhopal of the PRCI have organized prestigious PRCI- Metro Mirror Image Awards, PR conference, and Daughter of Bhopal Awards beside various Media, PR and communication related program.

PRCI's key office- bearers are top- notch Professionals, Journalists & Academicians and Collectively they promote good ethics for PR and communication Professionals, Journalists & Academicians
At the recently concluded Globel Communication in Hyderabad, the following office bearers have been elected to the National Execution Board of Public Relation Coucil of the India for the year 2013-15. Mr. M.B Jayaram Chairman Emeritus PRCI and other executive members were present.

1. Mr. R. T. Kumar- National President,
2. Smt. Bharathi Singh- Secretary General, National Executive
3. Ms. Vijaylakshmi- Vice president, North
4. Mr. Rakesh Gulati- Vice president, South
5. Mr. B.N. Kumar- Vice president, west
6. Mr. Siddappa- Treasurer
---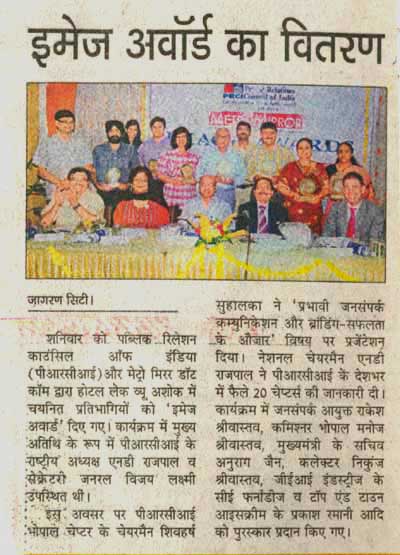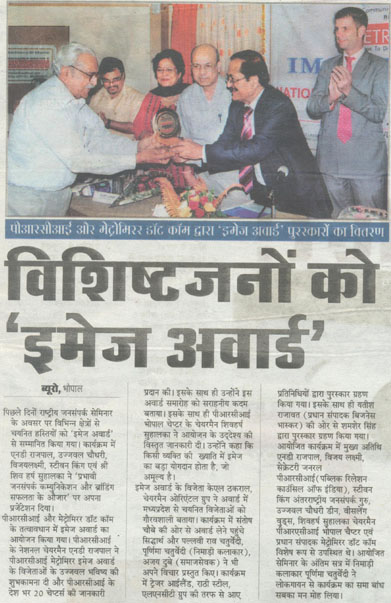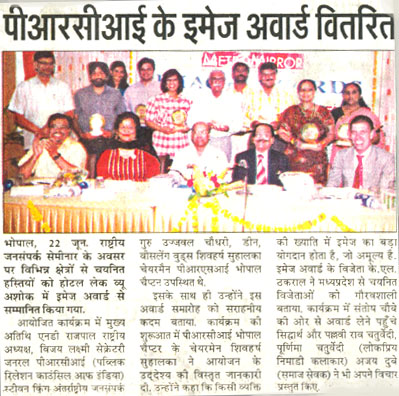 ---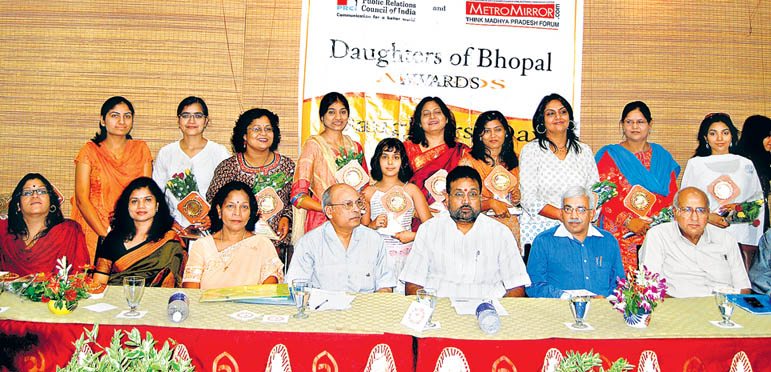 PRCI Daughters day 1July
Bhopal 1 July: MM Correspondent .
I appreciate the exclusive initiative of PRCI and Metromirror.com & I am happy to announce the Rs.2lakh National Award for the talented Daughter of MP from the next year- Laxmikant Sharma PR Minister.
Following are the recepients of the 'Daughters of Bhopal Awards'
Ujma zamali Journalist (PHD in Journalism), Suchandana Gupta Journalist (Times of India) ,Deepti Chaurasia Journalist (AAj tak) ,Shaifali Pandey Journalist (Voice of India) ,Shravani Sarkar Journalist (Hindustan Times), Jyotsana Panth Journalist(DB star) ,Preeti Sharma Journalist (City Bhaskar), Sneha Khare Journalist (Patrika) ,
Readers views about the awards...
Honouring talented daughters
Public Relations Council of India, Bhopal Chapter & Metro Mirror.Com created history by honouring talented 'daughters' of Bhopal at a function recently. This is a laudable step and needs to be supported by all citizens claiming to be for women empowerment. One can just visualise how these talented daughters, drawn from different fields, would have felt thrilled on getting recognition for their contribution in their respective professions. The presence of the Public Relations Minister, Shri Laxmikant Sharma and other dignitaries is a testimony of their support to such a cause. Mass media is also to be lauded for giving good coverage to this event thereby recognising the awardees and motivating other 'daughters' of Bhopal. In fact, parents, teachers and the society should take it as their moral responsibility to do everything to encourage and motivate their wards (both women and men) to be performers and achievers -- road to overall progress of the nation.
C.K. Sardana
[(General Manager BHEL (Redt)]
M - 09893556483
M-177 Gautam Nagar Bhopal-462023
Chief Mentor



Mr. M.B.Jayram

Chairman



Mr. S Harsh Suhalka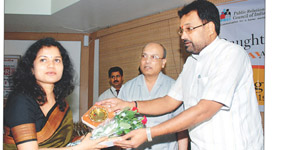 Seema Raizada Professor(Nutan College), Meenakshi Natrajan Politican ,Monal Singh Blood Donation Activist,Jaya Arya Social Worker, Jyoti Agarwal Abhivyakti Kala Kendra, Divyanka Tripathi Tv Artist, P.Bhawani Singer, Kushi Sharma Child Artist ,Reet Radio Jockey (98.3 Radio Mirchi),
Captain Ruchi Vijayvergia Business Women(Peoples Group) ,Anju Mallick Business Women (CII Hyundai) ,Poonam Chauksey Director (LNCT Group), Sahana Roy Director(Time Institute) ,Sufia Khan Young IAS ,Ruchi Shrivastava IPS (ASP), Nikky Baba Spa Treat(Beautician) ,Doctor Pooja Yadav MBBS Topper (GMC) .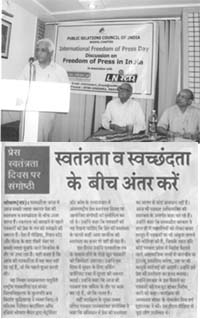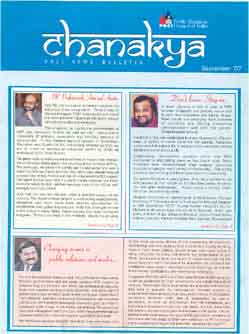 ---
For new membership/sponsorship call: 9893096880
Right of membership reserved with the executive body.