---
Global Communication conclave to focus on Disruption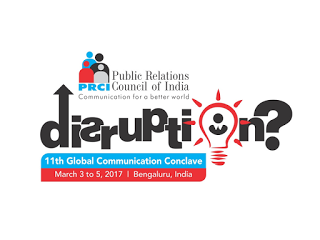 BENGALURU: With focus on Disruption, premier communicators' organisation Public Relations Council of India (PRCI) will hold its 11th Global Communication Conclave on March 3, 4 and 5, 2017 at Bengaluru.
PRCI, the pan-India platform of PR, Media, Advertising, HR professionals and academicians, expects over 500 delegates from across these fields to participate in the interactive Conclave.
Mr M B Jayaram, Chairman Emeritus and Chief Mentor of PRCI, said: "Be it the media, communication, Politics, Economy, Science, Religion, Education, Energy, Health, relationships and even the way we think –disruption seems to be impacting our lives at every step. We hope the deliberations at the Conclave will lead to exchange of thoughts and clearing the air around disruption."
"The theme is planned with a question mark – DISRUPTION? - to make the communication professionals think, ask themselves and, probably, come to a conclusion in this Manthan or the churning of thoughts," said B N Kumar, PRCI National Executive president
"Yes, the three-day deliberations will see communication, media and tech professionals, corporate honchos and government officials and policy makers interacting and ideating on a wide gamut of aspects related to Disruption," explained PRCI Governing Council Chairman R T Kumar.
"PRCI has successfully organised its previous Global Communication Conclaves at Kolkata, New Delhi, Mumbai, Bengaluru, Hyderabad and Chandigarh. Headquartered at Bengaluru, PRCI has its chapters pan-India. We began to spread its foot print globally by opening its first international chapter in UAE and several other global centres are in the pipeline," he added.
PRCI encourages budding communication professionals through its YCC (Young Communicators Club) across various colleges teaching PR, journalism and advertising. In fact, the third day of the Conclave will focus on the youth, Ms Geetha Shankar, YCC Chairperson, said. The theme for the session is: Are We Ready for The Future?
Continuing its tradition, PRCI will present its signature Chanakya Awards to recognize the outstanding contributions in Corporate Services and Communication, induct professionals with exemplary performance into PR Hall of Fame and felicitate winners of Corporate Collateral Awards under a host of categories.
Conclave Brochure
Accommodation Tarif Form
Delegate Registrtion Form
---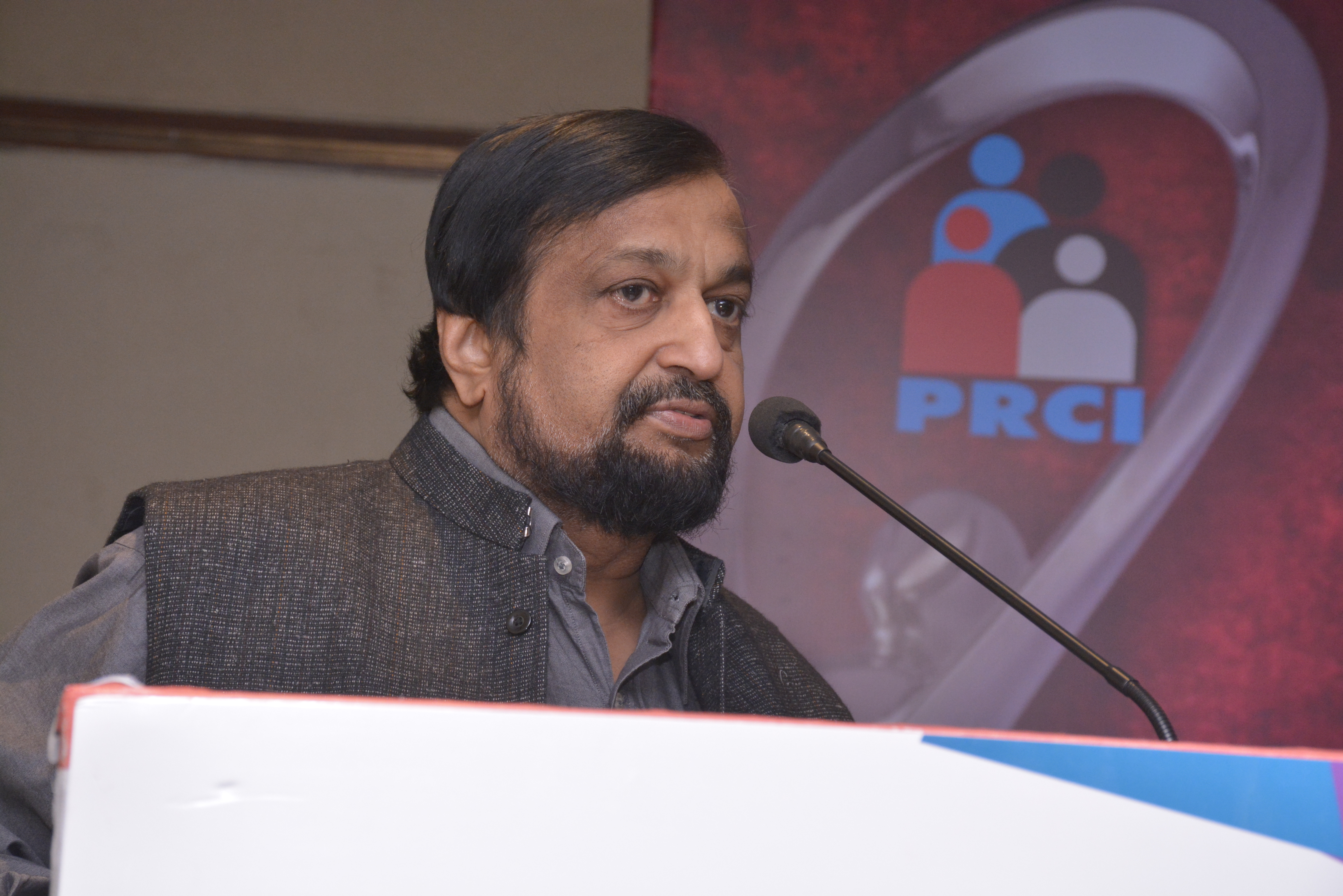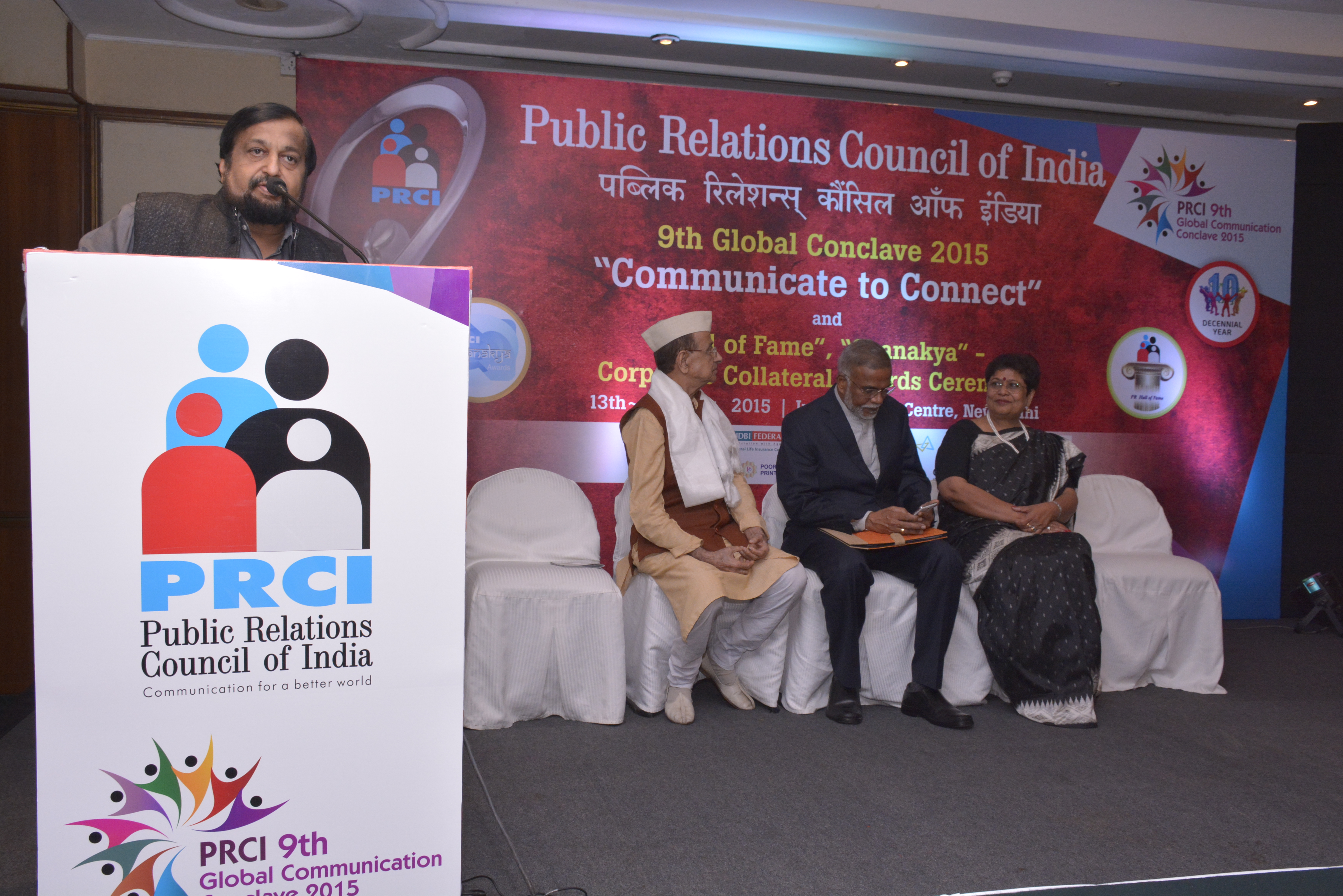 ---
---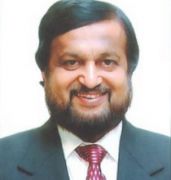 Mr. M.B. Jayram
Chairman Emeritus & Chief Mentor
---
---
Members of the National Executive Body
---
---
---
---
PUBLIC RELATIONS COUNCIL OF INDIA (PRCI) -NATIONAL CORPORATE COLLATERAL AWARDS COPETITIONS-2015 ( MARCH 13TH &14TH ) AT NEW DELHI
1- Brochure
2- Entry Form

---
GOVERNING COUNCIL DIRECTORS PUBLIC RELATIONS COUNCIL OF INDIA

GOVERNING COUNCIL DIRECTORS PUBLIC RELATIONS COUNCIL OF INDIA.
1 M B JAYARAM-- CHAIRMAN EMERITUS & CHIEF MENTOR
mobile-- +9198806 82490
2) S D REUBEN--- CHIEF ADVISOR & MENTOR
mobile-- +9198450 35791
3) R NEELA MEGHAM--CHIEF ADVISOR & MENTOR
mobile- +9199890 88738
4) N D RAJPAL-- CHAIRMAN GOVERNING COUNCIL
mobile--- +9198111 10416
5) SREENIVAS MURTHY-SECRETARY GOVERNING COUNCIL
mobile-- +9198450 03895
6) R SUDHARSHAN ---TREASURER GOVERNING COUNCIL
mobile -- +9196324 30564
7) R T KUMAR--- DIRECTOR & ADVISOR,GOVERNING COUNCIL
mobile -- +9198450 09659
8) G P JAI KUMAR --DIRECTOR GOVERNING COUNCIL
mobile -- +9195660 87900
9) K K MATHEW DIRECTOR GOVERNING COUNCIL
mobile- +9198450 28189
10) GEETHA SHANKAR DIRECTOR GOVERNING COUNCIL
mobile-- +9197421 68570
11) G JAYANTH DIRECTOR GOVERNING COUNCIL.
mobile-- +9199809 53036

President NE & Secretary General NE. are the Ex Officio Members of the Governing Council. They will be also invited to GC Meetings,when and then necessary to implement the decisions taken by the National Governing Council


| | |
| --- | --- |
| MRS. BHARATHI SINGH SECRETARY GENERAL | mobile- +919743104551 |

ARE EX OFFICIO MEMBERS.(till their term of Office as NE Office Bearers)
---
EXCLUSIVE! PR has to be creative, Ad Guru Piyush Pandey tells CHANAKYA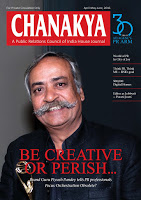 "Constantly finding more creative ways to convey a message is the role of any communication professional.
We are always seeking unique ways of getting the consumer's attention, wherever he or she is.
Without sounding like a promotional activity, PR material can also have headlines that hit you.
Achhe Din is an example of a headline that ultimately became a poll slogan."
Presenting CHANAKYA April 2016 issue featuring Exclusive Interview with Ad Guru Piyush Pandey, 30 years to Ad Agency-PR Arm and Focus on Orchestration/Teamwork. Happy Reading!
---
10th Global Communication Conclave held at Kolkata: Dainik Bhaskar won 11 Awards including the prestigious Chanakya Award for Social Excellence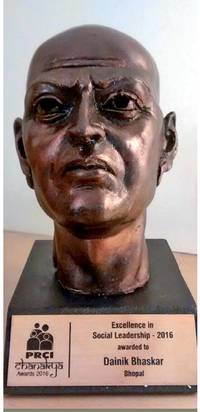 The two-day 10th Global Communication Conclave hosted by Kolkata, the City of Joy, was indeed a joyous experience. Held on January 22 -23, 2016, the Conclave had a large number of PR, media, HR, Advertising professionals, mass communication academicians and students attending.
West Bengal Minister for Women Welfare and Child Development Ms Sashi Panja was the chief guest who along other dignitaries such as Swami Jitatmananda Maharaj, Vice President, Ramkrishna Math, lighted the traditional lamp to mark opening of the Conclave.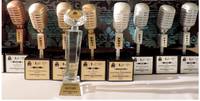 The Conclave paid glowing tributes to late PRCI Governing Council Chairman N D Rajpal who passed away recently. His daughter Shweta fondly recalled his memories and said he was a great family man while he was always busy with his professional commitments. The delegates observed silence as a mark of respect to the departed soul.
Conclave vice chairman and PRCI East Zone Chairman B K Sahu and organising committee chairman Ravi Mahapatra, who also heads Kolkata chapter of PRCI, welcomed the guests. Ms Sashi Panja, West Bengal Women welfare and child development minister, who inaugurated the two-day conclave, focused on the communicators' role in ensuring the safety of women and children.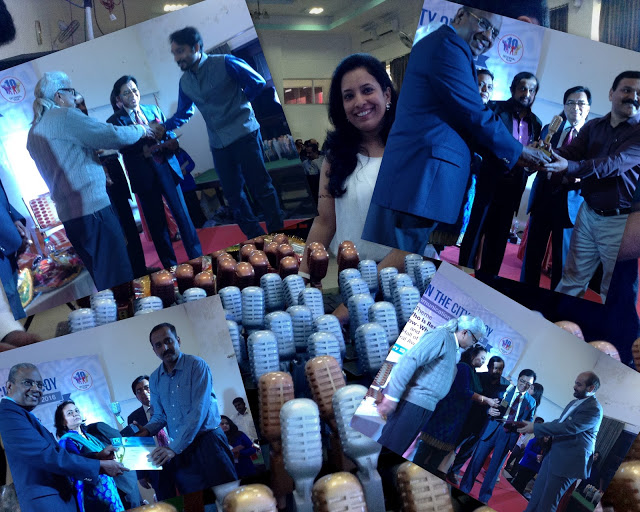 In this context, she appreciated PRCI for complying with the Sexual Harassment of Women at Workplace (Prevention, Prohibition and Redressal) Act makes it mandatory for all organizations to have Internal Compliance Committees.
PRCI Chairman Emeritus and M B Jayaram referred to the Conclave theme – Digital Now-What Next – and stressed the need for all PR professionals to be abreast with the fast developing technology to be able to meet ever increasing communication challenges.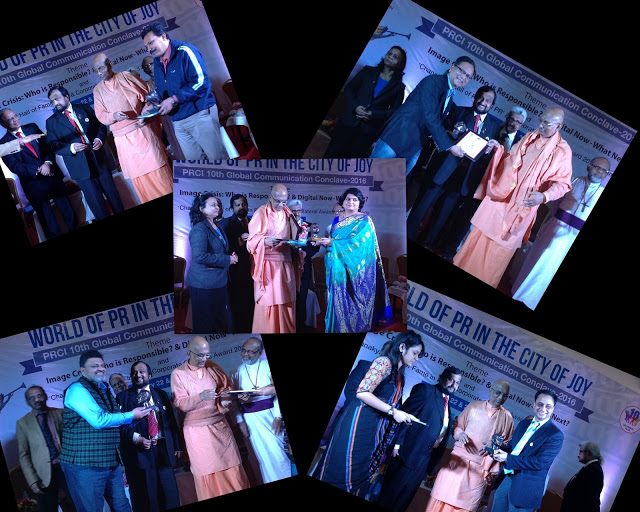 PRCI Governing Council chairman R T Kumar said the organization is spreading its pan-India network and at the time spreading wings globally. ORCI recently formed its UAE chapter and will soon set up units in Singapore, Malaysia, Australia, Germany and the US.
PRCI National Executive president B N Kumar disclosed that the Guest Faculty Pool set up by the Council is becoming popular among institutions teaching mass communication. PRCI will focus on skill development among upcoming communication professionals and periodic knowledge forums.
YCC Chairperson Geetha Shankar said the organization has launched a special drive to involve the student community and planned youth summits in Mumbai, Bangalore and Mysore.
---
PR Doyen and PRCI Founder Chairman is no more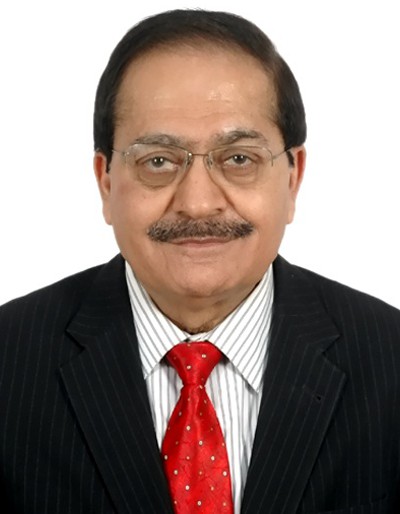 Public Relation Council of India Founder chairman and distinguished PR personality Sh. N.D. Rajpal died at New Delhi hospital. He was suffering from cancer. Mr. Rajpal is the father of Shweta Rajpal Kohli who is Economic Editor and noted Anchor at NDTV.
We are very sad to lose sh. Rajpal ji who was the strong pillar of PRCI and very good human being.
MB Jayram
, chairman Emeritus and chief Mentor.
Sh. N.D. Rajpal was the eminent PR Professional. PRCI will always remember him for his contribution to PR fraternity and society at large.
BN Kumar
, National President, PRCI.
I am really shocked to learn that PRCI's strong pillar sh. Rajpal ji is no more. He was the PR personality with great regard and a nice human being.
Shiv Harsh Suhalka
, Director-PRCI and Chief Editor-MetroMirror.com
---

10th PRCI Global Communictaion Conclave at kolkata on 22-23 Jan. 2016
Leading PR, Media, Advertising, Branding and Communication Professionals from allover India and abroad will participate in the two-day long conclave.
The theme of the conclave this year is Digital Now - What next.
Prestigious Chanakya Awards and Corporate Collateral Awards will be presented under various categories.
More details are available on www.publicrelationscouncilofindia.com
---
BN Kumar elected as PRCI National President and Mrs. Bharti Singh as Secretary General
Mr. B N Kumar , Executive Director of concept PR, Mumbai has been elected as the National President of PRCI, leading organisation of PR, Media, Advertising and communication professionals with 25 chapters spread throughout India.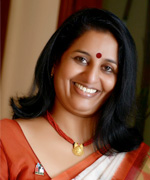 Mrs. Bharti Singh , Chief of SA - MUDRA , Bangalore is an entrepreneur . She had been the Secretary General of PRCI earlier also.
---
PRCI Decennial Celebrations at Bangalore on 6th Sept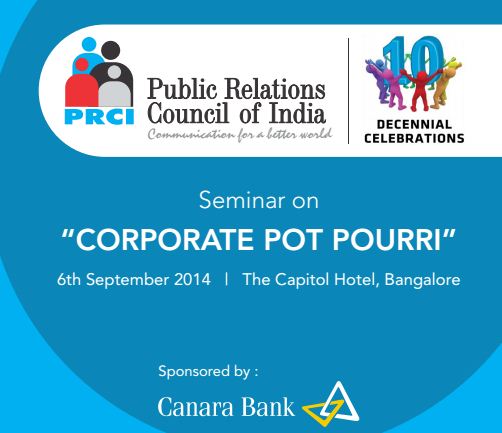 Public Council of India (PRCI) prestigious body of the Media, PR, and communication professionals of India will celebrate at banglore in the presence of eminent guests - Dr. G. Parmeshwara, Sh. R.K.Dubey CMD,Canara Bank, Mohan Das Pai, M.B. Jayaram, Ajai kumar Agrawal, National President,PRCI and Maj. Rakesh Guleti, Secretary General,PRCI
PRCI INVITATION download
---
10th anniversary

10 th Anniversary Logo of the PRCI launched: PRCI National Executive has launched the 10 th Anniversary Logo at Bangalore Headquarter. The Logo depicts solidarity for better Public Relations. PRCI is India's most respected body of PR, Media, Advertising and Communication Professionals and Academicians.Grand 10 th Anniversary function will be at Bangalore in the first week of July,where India's Who's Who will participate including Corporate honchos, Politicians, and Celebrities.
---
Kochi Chapter of PRCI inaugurated
March 31, 2014
-Kochi 29 March 2014,
24th chapter of the PRCI inaugurated by sh. Shyam Shrivasam, Chairmain CII Kerla State, in the presence of Sh. M.B. Jayram, Chairman emeritus of PRCI. Mr. U.S. Kutty,Chairman and Mr. T.Vinay Kumar,Secretay, took the oath from Mr. Jayaram, Mr. Ajay Agarwal, Mr.N.D. Rajpal and Mr. Shiv Harsh Suhalka Cangrutulated the New Kochi Chapter team.
---
8th PRCI Global Conclave- Responsible Communication , Mumbai, 2014 Conclndes
Feb 17, 2014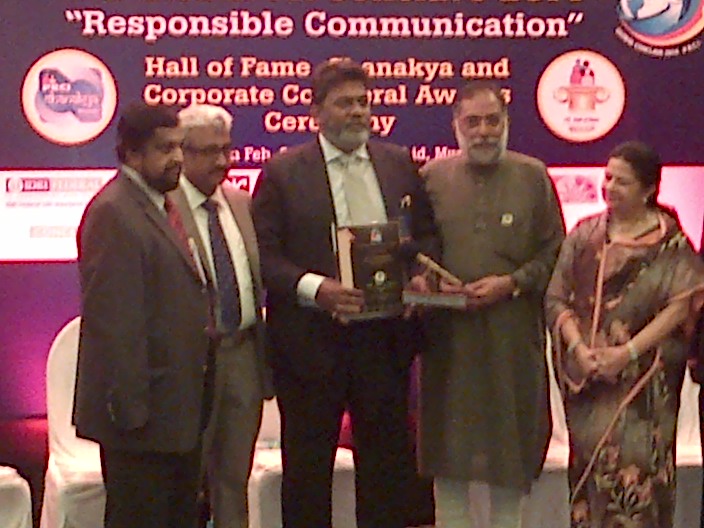 - Public Relations Council of India (PRCI) has now emerged as the most respected professional body of PR, Media, Advertising, Branding & Communication Professional of India- Jayaram Ramesh
- PRCI chanakya Awards 2014 presented-Mr. Rajdeep Sardesi Presented Media Personality of the year Award while Dr. Dinkar Raikwar,Group Editor, Lokmat Group, Mumbai also presented media personality of the year Award various prominent presonalities from different disciplines were also awarded with chanakya Awards and the Hall of fame Awards
---
We are happy to inform you that The 8th Global Communication Conclave will be held at Mumbai on February 14 and 15, 2014 at The Orchid – 5-star Ecotel - near the domestic airport. (www.globalcommunicationconclave.com)

The theme for the conclave, hosted Public Relations Council of India (PRCI), the leading body of communication processionals and academicians, is:

RESPONSIBLE COMMUNICATION.

Communication is a potent, double-edged weapon. Depending on the usage, it can be constructive and even destructive. Of late, plenty of heat has been generated on the way people in various sections of the society – from corporate to media to politicians - have been communicating.
Apart from print and television, social media has witnessed an explosive growth in terms of its wide audience and even participants. We have experienced the disastrous effects of irresponsible communication in social media.
Anyone with an Internet connection and a mobile phone is a potential broadcaster. Technology that is supposed to facilitate seamless communication on a 24x7 basis is liable to be misused for ulterior motives.
With all these aspects in mind, we plan to have intense debates during the two days of the Global Conclave.
We are sure the deliberations will extremely be interesting and you will find them topical as we plan to have four to five panel discussions, apart from the inaugural address by a VVIP or a VIP and Keynote Address by a renowned personality

Some highlights of the Conclave are:

Responsible Communication
Role of Managements and Industry
Role of Social Media
Role of Media
RTI & Govt Communication
Role of GenX (Panel discussion with winners of inter-collegiate contests)

PRCI will also present its signature Chanakya Awards for achievers, the PR Hall of Fame honours and a host of Collateral Awards details of which will follow.
You will appreciate the fact that programmes of this nature need support from well wishers like you.

We have kept the sponsorship fee for the two-day event at very low rates:

· Title sponsor: Rs 5 lakh
· Co-sponsor; Rs 3 lakh
· Panel Discussion sponsors: Rs 1.5 lakh each
· Delegate kit: Rs 2 lakh
· Other sponsors:
. 6x3 Standees @ Rs 50,000 each
Please draw cheque/DD in favour of:

"PUBLIC RELATIONS COUNCIL OF INDIA, MUMBAI"

All sponsors will get adequate display on the backdrop and in Conclave area We will send you the programme schedule once we firm it up. Looking forward to seeing you in Mumbai, at The Orchid Hotel, on February 14 & 15, 2014.
---
ABOUT PUBLIC RELATIONS COUNCIL OF INDIA

Public Relations Council of India (PRCI) is a National Professional body of Public Relation, Communication, Media and Academic Professionals. It is a Non-Political organization offering its members an opportunity to serve their community through various social - cultural activities besides organizing the conferences, Panel discussion, and felicitation of the talented persons from the Social, Cultural, Public Relation and Media sectors.

PRCI is Registered under Karnataka societies Act, 1960 (Regd. No.1328/2003- 2004) with National Headquarter at Bangalore and about 18 chapters all over India.
On August 29, 2009 PRCI will be International with the opening of the foreign chapter.

PRCI Bhopal Chapter came into existence on Dec.10, 2007 Mr. Shiv Harsh Suhalka is the founder Chairman of the Bhopal Chapter. Mr. Suhalka is the Editorin Chief of METROMIRROR.com- Madhya Pradesh first and most reputed online Newsmagazine since 2003. Mr. Suhalka is also a well known Trainer, Educationist, Motivator, Media and PR personality and Management Guru.

Governing Council of PRCI
The 11 member Governing council is chaired by Mr. M.B. Jayaram Chief Mentor of the PRCI. Presently Mr. Jayaram is CEO with Karnataka Power corporation Ltd, 82, shakti Bhawan , Race Course Road, Bangalore-560001.
---

Public Relation Council of India elects RT kumar as National President, Mrs. Bharati Singh-secretary General and Shiv Harsh Suhalka - Director (Electronic & Web Media ).
Our correspondent, Bangalore, 28 feb 2013
PRCI Governing council of the Public Relation Council of India (PRCI)- a prestigious National body of the PR, Media and Communication Professional declared the New elected key office bearers for the year 2013-15.

Relation Council of India has 20 chapters at capital/key cities and have organized Global PR meets at Delhi, Mumbai, Bangalore, Chennai, Hyderabad, Jaipur, Bhopal of the PRCI have organized prestigious PRCI- Metro Mirror Image Awards, PR conference, and Daughter of Bhopal Awards beside various Media, PR and communication related program.

PRCI's key office- bearers are top- notch Professionals, Journalists & Academicians and Collectively they promote good ethics for PR and communication Professionals, Journalists & Academicians
At the recently concluded Globel Communication in Hyderabad, the following office bearers have been elected to the National Execution Board of Public Relation Coucil of the India for the year 2013-15. Mr. M.B Jayaram Chairman Emeritus PRCI and other executive members were present.

1. Mr. R. T. Kumar- National President,
2. Smt. Bharathi Singh- Secretary General, National Executive
3. Ms. Vijaylakshmi- Vice president, North
4. Mr. Rakesh Gulati- Vice president, South
5. Mr. B.N. Kumar- Vice president, west
6. Mr. Siddappa- Treasurer
---
---