---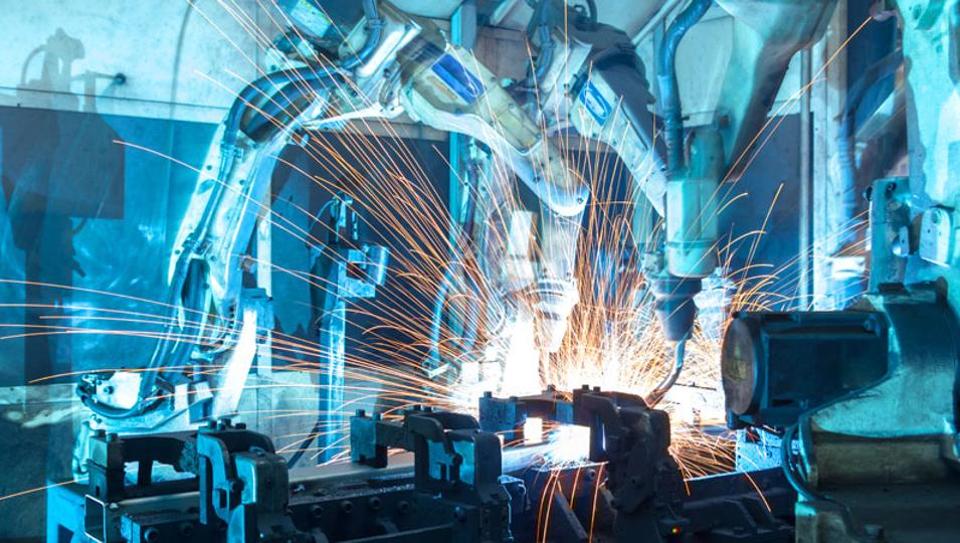 Robots are coming: What jobs will still be around in 20 years?
NEW DELHI:MMNN:27 Jun 2017
A study by Oxford University examined 702 common occupations and found that some jobs – telemarketers, tax preparers and sports referees – are at more risk than others including recreational psychologists, dentists and physicians. The robots are coming, the robots are coming! Regular reports warn us that an automation apocalypse is nigh. In January, a McKinsey & Company study found that about 30% of tasks in 60% of occupations could be computerised and last year, the Bank of England's chief economist said that 80m US and 15m UK jobs might be taken over by robots . Of course, not all jobs are created equally. In 2013, a highly cited study by Oxford University academics called The Future of Employment examined 702 common occupations and found that some jobs – telemarketers, tax preparers and sports referees – are at more risk than others including recreational psychologists, dentists and physicians. In the past, reports of the death of human jobs have often been greatly exaggerated, and technology has created a lot more jobs than it has wiped out. It's called the "Luddite Fallacy", in reference to the 19th century group of textile workers who smashed the new weaving machinery that made their skills redundant. Further, in the last 60 years automation has only eliminated one occupation: elevator operators . While there have been optimistic predictions that new technology would increase prosperity and lower drudgery, very few of us are working the 15-hour work week that, in 1930, the economist John Maynard Keynes predicted would be the norm for his grandkids. If anything, we're working 15-hour days. Today's technological revolution is an entirely different beast from the industrial revolution. The pace of change is exponentially faster and far wider in scope. As Stanford University academic Jerry Kaplan writes in Humans Need Not Apply : today, automation is "blind to the colour of your collar". It doesn't matter whether you're a factory worker, a financial advisor or a professional flute-player: automation is coming for you. Before we get too deep into deep into doom and gloom, it's worth stressing that automation isn't synonymous with job losses. Speaking to me over the phone, Frey was quick to point out that his work doesn't make any explicit predictions such as "47% of US jobs will disappear". It simply says that these jobs are exposed to automation. In other words, the jobs themselves won't entirely vanish; rather, they will be redefined. Of course, as Frey concedes, "from the perspective of the worker there is not much of a difference" between work disappearing and being radically redefined. It's likely they'll lack the new skill sets required for the role and be out of a job anyway. Professor Richard Susskind, author of The Future of the Professions and Tomorrow's Lawyers , echoes this distinction. "What you're going to see for a lot of jobs is a churn of different tasks," he explains. "So a lawyer today doesn't develop systems that offer advice, but the lawyer of 2025 will. They'll still be called lawyers but they'll be doing different things." So which professions are at greatest risk? Martin Ford, futurist and author of Rise of the Robots: Technology and the Threat of a Jobless Future , explains the jobs that are most at risk are those which "are on some level routine, repetitive and predictable". Telemarketing, for example, which is highly routine, has a 99% probability of automation. according to The Future of Employment report; you may have already noticed an increase in irritating robocalls. Tax preparation, which involves systematically processing large amounts of predictable data, also faces a 99% chance of being automated. Indeed, technology has already started doing our taxes: H&R Block, one of America's largest tax preparation providers, is now using Watson , IBM's artificial intelligence platform. Robots will also take over the more repetitive tasks in professions such as law, with paralegals and legal assistants facing a 94% probability of having their jobs computerized. According to a recent report by Deloitte, more than 100,000 jobs in the legal sector have a high chance of being automated in the next 20 years. Fast food cooks also face an 81% probability of having their jobs replaced by robots like Flippy, an AI-powered kitchen assistant which is already flipping burgers in a number of CaliBurger restaurants. Ford, the futurist, classifies resilient jobs in three areas. The first is jobs that involve "genuine creativity, such as being an artist, being a scientist, developing a new business strategy". Ford notes: "For now, humans are still best at creativity but there's a caveat there. I can't guarantee you that in 20 years a computer won't be the most creative entity on the planet. There are already computers that can paint original works of art. So, in 20 years who knows how far it's going to go?" The second area is occupations that involve building complex relationships with people: nurses, for example, or a business role that requires you to build close relationships with clients. The third area is jobs that are highly unpredictable – for example, if you're a plumber who is called out to emergencies in different locations. You can see these parameters at play in the jobs The Future of Employment identifies as least at risk of automation, which include recreational therapists, first-line supervisors of mechanics, installers, repairers, occupational therapists and healthcare social workers. While being in a creative or people-focused industry may keep your job safe for the next 10 years or so, it's very hard to predict what will happen 20 years into the future. Indeed, Susskind stresses that we should be wary of downplaying just how much computers might change the working world. She says she believes that the 2020s are going to be a decade not of unemployment, but of redeployment. Beyond that, however, the picture is far less clear: "I don't think anyone can do long-term career planning with any confidence." As Susskind notes, "we make assumptions about the indispensability of human beings", but machines are already doing things we thought only humans might be able to. They're composing original music , for example, and beating professional players at complex board games with creative moves. They're even helping us with our relationships with God. While the clergy only has a 0.81% probability of automation, according to data from The Future of Jobs, Susskind believes even algorithms might one day replace the ordained. As he notes, there are already apps like Confession which offer "drop-down menus for tracking sin". While we've been doing a lot of robot-bashing, it should be noted that automation isn't the only phenomenon having an impact on the job market. Saadia Zahidi , head of the education, gender and work system initiative at the World Economic Forum (WEF), says that we "shouldn't forget that there are other drivers of change". A 2016 WEF report identified such drivers as climate change, the rise of the middle class in many emerging markets, aging populations in certain parts of Europe and East Asia, and the changing aspirations of women as factors that will have significant impacts on jobs. "It's really the coming together of these various drivers of change that then leads to disruptions in the labor market," Zahidi notes. The report warns that we're going to see significant ramifications from automation very soon. Zahidi explains: "The next three years will be a period of flux and a period of relatively higher losses than gains. This is not meant to be alarmist in the sense that there will be heavy job losses. But if we do nothing then this will be where we end up." Automation may also exacerbate gender inequality, Zahidi says. Women don't make up a large proportion of people who are going into science, technology, engineering and math (Stem) and IT fields, which are likely to be the areas in which jobs will grow. On the other hand, Zahidi notes, there do tend to be more women in care-related professions, such as healthcare and education, which are at a lower risk of automation. In the long run, women may actually end up faring better from technological change. A recent PricewaterhouseCoopers report found that a higher proportion of male than female jobs are at risk of automation, especially those of men with lower levels of education. Related: Why robots should be taxed if they take people's jobs | Robert Shiller Justin Tobin, founder of the innovation consultancy DDG, says he believes: "More and more independent thinkers are realizing that when being an employee is the equivalent to putting all your money into one stock – a better strategy is to diversify your portfolio. So you're seeing a lot more people looking to diversify their career." Faith Popcorn, a futurist, echoes the idea that we will all have to become as agile as possible and "have many forms of talent and work that you can provide the economy". In the future, she says, we'll all have seven or eight jobs, with the average adult working for a number of companies simultaneously rather than working for one big corporation. "We're in the midst of this huge sweeping change that is going to impact all levels of society," Popcorn warns. Predicting the future is Popcorn's livelihood, and she's made herself a bit of a legend over the years doing so, but even she seems a little unsettled by the pace of change today. As she tells me with a world-weary sigh, it "just makes you want to have some more tequila".

---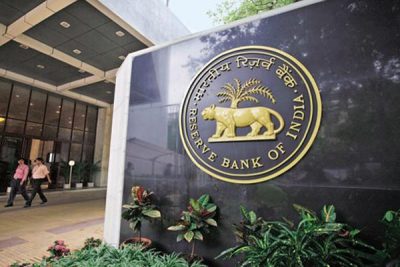 RBI reconstituted Overseeing Committee
NEW DELHI:MMNN:23 Jun 2017
Agencies, Mumbai The Reserve Bank of India(RBI) has reconstituted the Overseeing Committee (OC) to include five members from two earlier to expedite resolution of stressed assets in the banking system. The three new members of the OC are: MBN Rao , YM Deosthalee and S Raman. Mr Raman will join the OC on September 7. So far, the committee had only two members "Pradeep Kumar and Janki Ballabh. Kumar is the Chairman of the OC.

---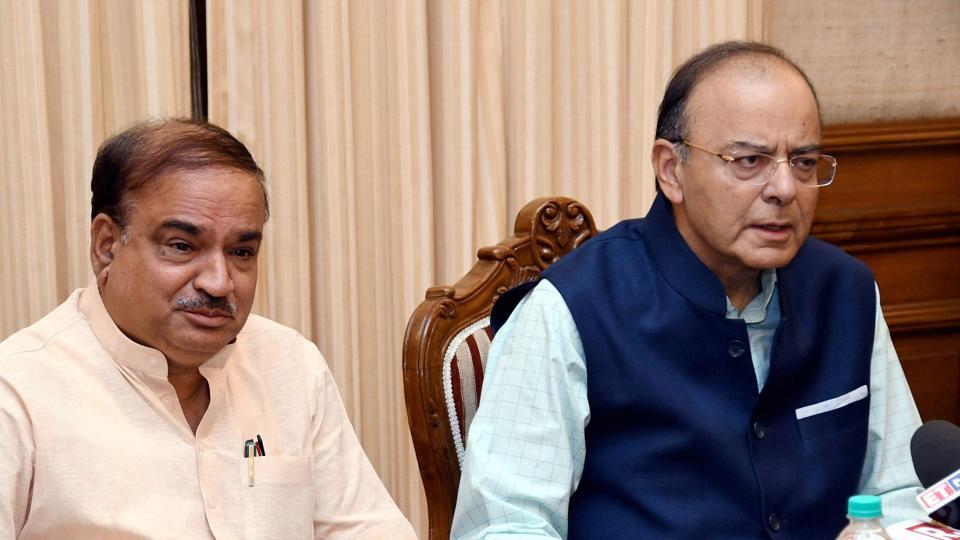 Are half-baked anti-profiteering rules a nightmare in the making?
NEW DELHI:MMNN:21 Jun 2017
Businesses are worried whether anti-profiteering rules under GST would lead to witch-hunting by taxmen In the current format, the government's anti-profiteering rules on the goods and services tax (GST) raise more questions than answers. While the intent is to curtail inflation post-GST implementation, the notification suffers from a lamentable lack of clarity on many aspects, increasing uncertainty for businesses. To begin with, the law would be applicable to all businesses irrespective of their nature or revenue. Since businesses are already struggling to brace for the 1 July deadline, tax experts say it would have been better if these provisions were restricted to those having oligopolistic markets or ones where a significant inflationary spiral is expected due to GST. "The concern at this point in time is whether the sweeping provisions provided in the law can be effectively enforced without affecting business confidence. Also, every reduction in tax rates or increase in input tax credit may not lead to a corresponding reduction in prices as there could be simultaneous upward movement of costs of raw material or forex swings," said MS Mani, senior director (indirect tax) at advisory firm Deloitte India.

---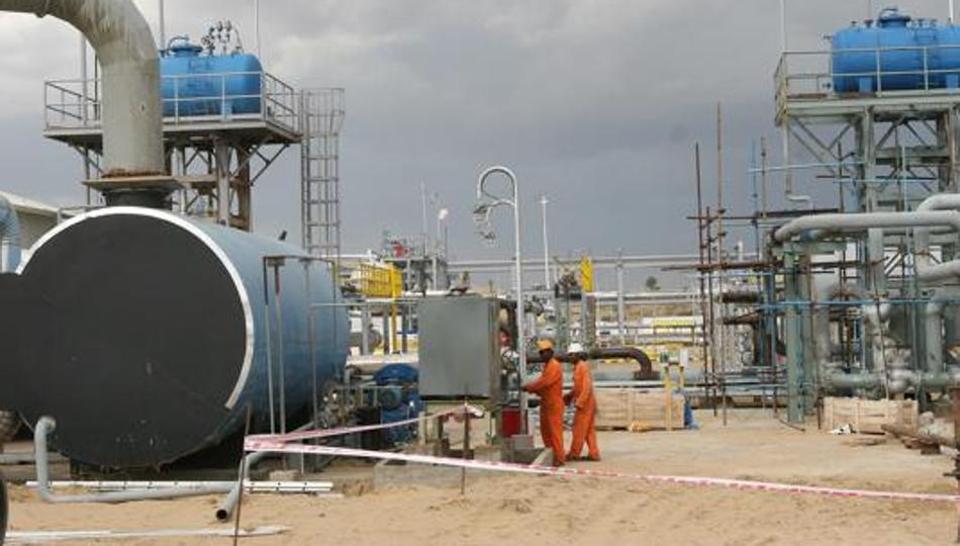 Retro tax on Cairn: I-T dept orders recovery of Rs 10K cr, to seize shares in Indian firm
NEW DELHI:MMNN:19 Jun 2017
The Income Tax Department has ordered coercive action against Cairn Energy Plc to recover Rs 10,247 crore of retrospective tax after the British oil firm lost a challenge to the move before an international arbitration panel. The department ordered taking away $104 million dividend due to it from its remaining stake in the erstwhile subsidiary Cairn India (now called Vedanta Ltd) and another Rs 1,500 crore of tax refund due to it, a top source said. This follows an international arbitration panel last week deciding not to entertain a plea by Cairn Energy seeking injunction against the coercive action to recover the tax. The source said the tax department will now move to take over the 9.8% shareholding Cairn Energy had in Cairn India. In an emailed statement, Cairn Energy confirmed the tax department's move. "On June 16, 2017 the Indian Income Tax Department (IITD) issued an order to Vedanta India Ltd (VIL) directing it to pay over any sums due to Cairn. Sums due to Cairn from VIL now total USD 104 million, including historical dividends of $ 53 million and a further dividend of $ 51 million after the merger of CIL and VIL," it said. The company said however that it will continue with the international arbitration proceedings against the retrospective tax demand. "Cairn is seeking full restitution for (UK-India Bilateral Investment Treaty) Treaty breaches resulting from the expropriation of its investments in India in 2014, the attempts to enforce retrospective tax measures and the failure to treat the Company and its investments fairly and equitably," it said. The company said it has a high level of confidence in its case under the Treaty and, in addition to resolution of the retrospective tax dispute, its claim seeks damages equal to the value of the Group's residual shareholding in Cairn India at the time it was attached (approximately $1 billion).

---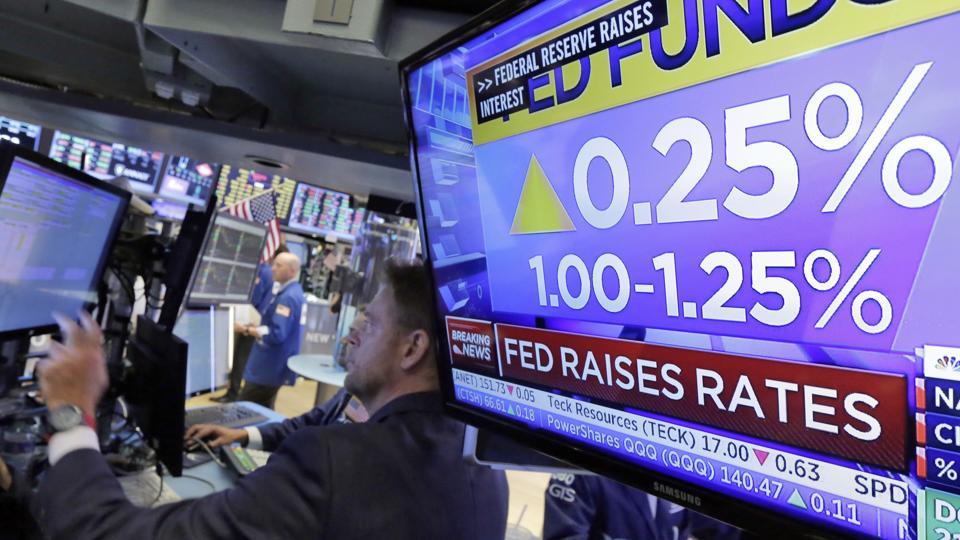 US Fed raises key interest rate to 1.0-1.25%, unveils cuts to bond holdings
NEW DELHI:MMNN:15 Jun 2017
The reduction in the amount banks have to set aside (also called a provision) also mean lower home loan rates.
The decision lifted the Federal Reserve's benchmark lending rate by a quarter percentage point to a target range of 1.00% to 1.25% The Federal Reserve raised interest rates on Wednesday for the second time in three months, citing continued US economic growth and job market strength, and announced it would begin cutting its holdings of bonds and other securities this year. The decision lifted the US central bank's benchmark lending rate by a quarter percentage point to a target range of 1.00% to 1.25% as it proceeds with its first tightening cycle in more than a decade. In its statement following a two-day meeting, the Fed's policy-setting committee indicated the economy had been expanding moderately, the labour market continued to strengthen and a recent softening in inflation was seen as transitory. The Fed also gave a first clear outline on its plan to reduce its $4.2 trillion (3.28 trillion pounds) portfolio of Treasury bonds and mortgage-backed securities, most of which were purchased in the wake of the 2007-2009 financial crisis and recession. "The committee currently expects to begin implementing a balance sheet normalisation programme this year, provided that the economy evolves broadly as anticipated," the Fed said in its statement. The central bank said it would gradually ramp up the pace of its balance sheet reduction and anticipates the plan would feature halting reinvestments of ever-larger amounts of maturing securities. The Fed said the initial cap for Treasuries would be set at $6 billion per month initially and increase by $6 billion increments every three months over a 12-month period until it reached $30 billion per month in reductions to its holdings. For agency debt and mortgage-backed securities, the cap will be $4 billion per month initially, increasing by $4 billion at quarterly intervals over a year until it reached $20 billion per month. US stocks rose after the Fed announcement, while the dollar reversed some of its earlier losses. "The Fed announcing an update to their reinvestment principles leaves September open. The start of balance sheet runoff and the fact that they haven't slowed their projected path of rate hikes suggest they can do both balance sheet and rate hikes at the same time," said Gennady Goldberg, interest rate strategist at TD Securities. Fed Chair Janet Yellen was holding a press conference at 2:30pm EDT (1830 GMT). Eyes on inflation The Fed has now raised rates four times as part of a normalization of monetary policy that began in December 2015. The central bank had pushed rates to near zero in response to the financial crisis. Policymakers also released their latest set of quarterly economic forecasts which showed temporary concern about inflation and continued confidence about economic growth in the coming years. They forecast US economic growth of 2.2% in 2017, an increase from the previous projection in March. Inflation was expected to be at 1.7% by the end of this year, down from the 1.9% previously forecast. A retreat in inflation over the past two months has caused jitters among some Fed officials who fear that the shortfall, if sustained, could alter the pace of future rate hikes. Earlier on Wednesday, the Labor Department reported consumer prices unexpectedly fell in May, the second drop in three months. The Fed's preferred measure of underlying inflation has retreated to 1.5%, from 1.8% earlier this year, and has run below the central bank's 2% target for more than five years. Expectations of any fiscal stimulus in the near term from the Trump administration have also waned with campaign promises on tax cuts, regulation rollbacks and infrastructure spending either still on the drawing board or facing hurdles in Congress. Interest rates are seen rising one more time by the end of this year, according to the median projection of the forecasts released with the Fed's policy statement, in keeping with the previous forecast. Estimates for the unemployment rate by the end of this year moved down to 4.3%, the current level, and to 4.2% in 2018, indicating the Fed believes the labour market will continue to tighten. The median estimate of the long-run neutral rate, which is seen as the level of monetary policy that neither boosts nor slows the economy, was unchanged at 3.0%. Minneapolis Fed president Neel Kashkari dissented in Wednesday's decision.

---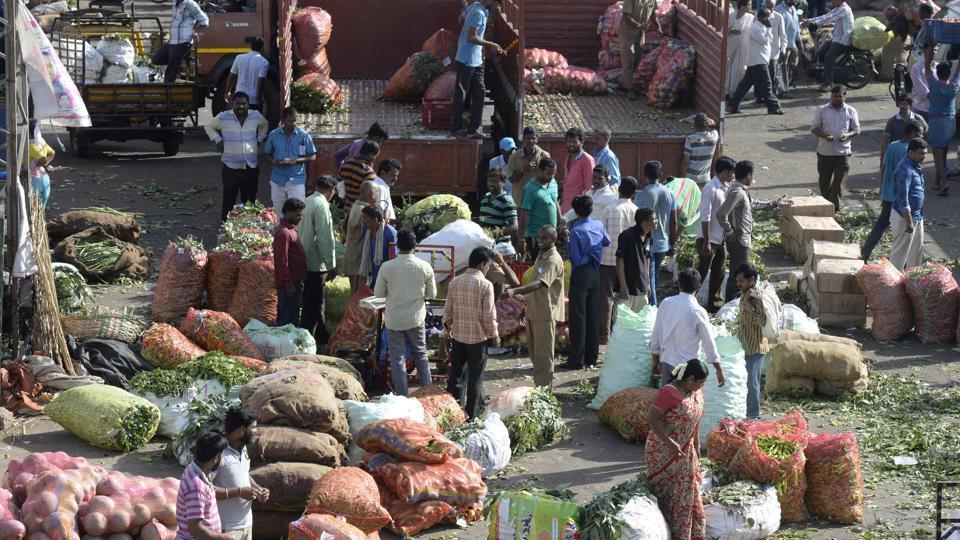 WPI inflation in May cools to 5-month low of 2.17%
NEW DELHI:MMNN:14 Jun 2017
Inflation based on the wholesale price index fell to a five-month low of 2.17% in May, mainly because of a sharp drop in prices of vegetables. In December, the reading was 2.10%. WPI inflation was 3.85% in April and (-)0.9% in May 2016. Pulses and cereals saw a slower growth in prices. The wholesale price index (WPI) for the month is based on the new base year 2011-12, which was revised last month from 2004-05, with an aim to reflect the macroeconomic picture more accurately. The slowdown in wholesale inflation comes against the backdrop of retail inflation easing to a multi-year low of 2.18% in May. Government data showed that prices of food articles shrank by 2.27% in May on an yearly basis. The inflation print for vegetables read (-)18.51 %. While potato saw a deflation of 44.36 %, for onion, it came in at 12.86 %. The rate of price increase was 4.15 % in cereals, down from 6.67 % in May last year. Protein-rich pulses turned cheaper in May as prices fell by 19.73 %. Eggs, meat and fish saw a price decline of 1.02 % annually. The index basket of the new series has a total of 697 items, including 117 for primary articles, 16 for fuel and power and 564 for manufactured products. There was acceleration in prices of fuel and power (11.69 %) and manufactured products (2.55 %). However, the price rise in sugar, which falls under the category of manufactured items, slowed to 12.83 % in May, from 23.12 % a year earlier.

---
Google's Gboard to now recognise hand-drawn emojis, suggest phrases as you type
NEW DELHI:MMNN:13 Jun 2017
Google rolled out the Gboard for more than 200 languages, besides expanding support for languages like Hawaiian, Maori and Belgian French. Thanks to the latest update of Google's Android keyboard, you will now be able to draw the emoji you wish to send across. The update makes the Google keyboard, called Gboard, more user-oriented on Android devices. To start with, you can draw emojis which you are struggling to find on the emoji keyboard. "In the emoji search box, you can now tap the emoji handwriting icon to draw emoji directly onto the screen. Your drawing will automatically be recognised and show results for your favourite emoji," Google said in a blogpost on Tuesday. In the latest update, Gboard has taken predictive typing to next level. It now suggests phrases that could follow, instead of words, as you type. Google gave an example: Try typing "looking forward" and Gboard suggests "to seeing" or "to it" as you type. This is supported in English today and will be rolling out to more languages soon. The Google Search on Android phones will now show multiple, more interactive result cards. Google rolled out the Gboard for more than 200 languages, besides expanding support for languages like Hawaiian, Maori and Belgian French

---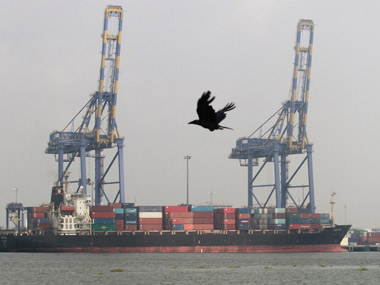 India's plan to develop Iran's Chabahar port yet to see light as US weighs sanction
NEW DELHI:MMNN:10 Jun 2017
Western manufacturers are shying away from supplying equipment for an Iranian port that India is developing for fear the United States may reimpose sanctions on Tehran, Indian officials say, dealing a blow to New Delhi's strategic ambitions in the region. Lying on the Gulf of Oman along the approaches to the Straits of Hormuz, the port of Chabahar is central to India's hopes to crack open a transport corridor to Central Asia and Afghanistan that bypasses arch-rival Pakistan. India committed $500 million to speed development of the port after sanctions on Iran were lifted following a deal struck between major powers and Tehran to curb its nuclear program in 2015. But the state-owned Indian firm that is developing Chabahar is yet to award a single tender for supplying equipment such as cranes and forklifts, according to two government sources tracking India's biggest overseas infrastructure push. US President Donald Trump denounced the nuclear agreement on the campaign trail, and since taking office in January has accused Iran of being a threat to countries across the Middle East.
Swiss engineering group Liebherr and Finland's Konecranes and Cargotec have told India Ports Global Pvt Ltd, which is developing the deep water port, they were unable to take part in the bids as their banks were not ready to facilitate transactions involving Iran due to the uncertainty over US policy, the two officials said in separate conversations with Reuters. These firms dominate the market for customised equipment to develop jetties and container terminals. One official said the first tender was floated in September, but attracted few bidders because of the fear of renewed sanctions. That fear has intensified since January. "Now the situation is that we are running after suppliers," one official said, speaking on condition of anonymity because of the sensitivity of matter. A Konecranes spokeswoman declined to comment beyond confirming the company was not involved in the project. Cargotec and Liebherr did not respond to requests for comment. Some tenders have been floated three times since September because they failed to attract bidders. A Chinese firm, ZPMC, has since come forward to supply some equipment, the same Indian official said.

---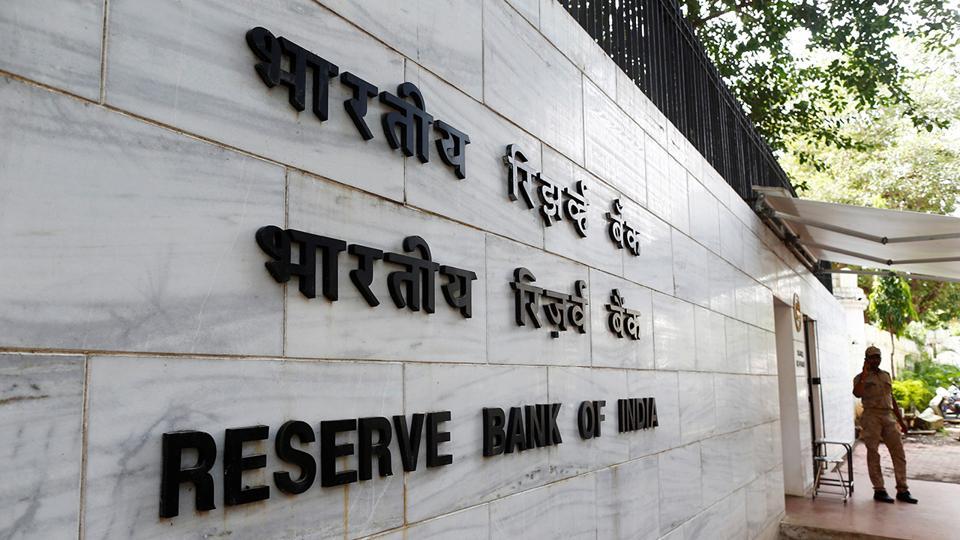 Banks can now lend more, cheaper home loans likely
NEW DELHI:MMNN:8 Jun 2017
The reduction in the amount banks have to set aside (also called a provision) also mean lower home loan rates.
The Reserve Bank of India (RBI) on Wednesday made it possible for banks to lend more to home-buyers, and at lower rates, in a move that should benefit customers as well as real estate developers. The central bank did this by reducing the amount of money banks have to set aside (as security) on home loans. Previously, they had to set aside 0.4% or Rs 400 per lakh. This has now been reduced to 0.25%, or Rs 250 per lakh. Combined with the cut in the statutory liquidity ratio (the portion of deposits which banks have to invest in government securities) by 50 basis points, or 0.5 percentage point, this means banks now have that much more capital to lend. The reduction in the amount banks have to set aside (also called a provision) also mean lower home loan rates. The central bank also reduced the so-called risk weightage on home loans of between Rs 30 lakh and Rs 75 lakh to 35% from 50%, and over Rs 75 lakh to 50% from 75%. Risk weights are used to calculate the minimum amount of capital that must be held by banks to reduce the risk of insolvency. This could make bigger home loans less expensive (typically loans above Rs 75 lakh were up to 0.5 percentage points more expensive, in terms of interest than other loans). "When risk weightage drops it means the banks have that much more money to lend. If it has dropped by one third it means the cost of doing business comes down which makes it possible for banks to then cut interest rate and pass it on to the borrowers," said Rajeev Ahuja, chief operating officer, RBL Bank Ltd. The reduction in rates will be higher for bigger ticket size loans which are already more expensive when compared to loans of lower value. Currently, the interest rate on home loans above Rs 75 lakh is higher. For instance, SBI offer an interest rate of 8.35% for loan amount below Rs 30 lakh while for loan above Rs 75 lakh the interest rate is at 8.65%. RBI's decision was prompted by an understanding of the multiplier effect of home loans, according to N.S. Vishwanathan, deputy governor of RBI. His reference is to the fact that an increase in home loans means more home sales, which will benefit real estate developers, and companies in the construction, cement and steel businesses at one end, and companies in the furniture and appliance businesses at another. "Delinquencies (are) generally among the lowest in home loan segment....It has been decided to reduce risk weight on certain categories on home loans and also the standard asset provisioning," Vishwanathan added. According to Vishwanathan, reduction of statutory liquidity ratio (SLR) by 50 basis points will help banks in achieving 100% liquidity coverage ratio by January 2019. These two factors together will bring buoyancy to the home loan segment. Credit to the housing segment has increased by 13.4% year-on-year at the end of April. Banks are focusing on affordable housing as demand from other sectors of the economy has dried up and to take advantage of incentives offered by the government to home buyers. Many banks have reduced their home loan rates. The government on 31 December announced the Credit Linked Subsidy Scheme for Middle Income Groups, where interest subsidy of 4% was granted on housing loans of up to Rs 9 lakh and 3% on housing loans of up to Rs 12 lakh. According to a report by CLSA India Pvt., housing sales could rise from Rs7 trillion in financial year 2017 to Rs17 trillion by fiscal 2024 on the back of market growth and impetus to affordable housing. "The decision to reduce the risk weights for home loans over Rs. 30 lakh category will release capital for the banking industry and is a positive move," said Arundhati Bhattacharya, chairman of State bank of India (SBI). Banks have already been aggressively cutting rates in the home loan segment. SBI, the country's largest lender, for instance, has already cut its one-year marginal cost of funds based lending rate (MCLR)--the rate linked to its home loans--to 8% currently from 9.20% in April 2016, when MCLR first came into effect.

---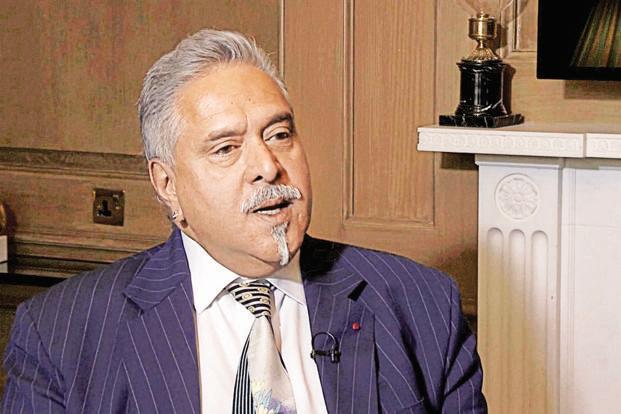 Vijay Mallya arrested in London, released on bail within hours
NEW DELHI:MMNN:18 April 2017
Businessman Vijay Mallya was arrested by the Scotland Yard in London on Monday on India's request for his extradition on fraud charges. He was released on bail a few hours later after he appeared at a central London police station.
"Officers from the Metropolitan Police's Extradition Unit this morning arrested a man on an extradition warrant. Vijay Mallya was arrested on behalf of the Indian authorities in relation to accusations of fraud," said the Scotland Yard.
The London Metropolitan Police said Mallya was arrested after appearing at a central London police station. He appeared at Westminster magistrates' court in London and was seen walking out with his legal team a few hours later after being granted bail.
An unfazed Mallya later tweeted on Tuesday, "Usual Indian media hype. Extradition hearing in Court started today as expected."
The Central Bureau of Investigation (CBI) and the Indian High Commission in London will now present India's case in the UK court for Vijay Mallya's extradition as the country "wants to the myth that by crossing boundaries you are out of bounds", said a person aware of the developments. India is seeking extradition of Mallya for defaulting on Kingfisher Airlines loans due to IDBI Bank.
CBI has been investigating a case against Mallya and the companies he controlled over allegations of money laundering since early last year and had secured a non-bailable warrant against the absconding businessman in a case related to money laundering and wilful default of loans, Mint reported on 22 November. CBI clarified that the arrest was in connection with his extradition.
"Vijay Mallya has been arrested in connection with the IDBI bank case. We cannot comment further on the matter till it is heard at the London Court," a senior CBI official told Mint, on condition of anonymity.
A senior government official on condition of anonymity stated that, "protocol would now require Mallya's case to be heard in London. The extradition case will be heard and evidence related to the same will be produced on the basis of which the London courts will take an informed decision. It is too soon to comment on when he will be extradited to India."
On 23 January, CBI's central and Bengaluru division raided the premises of the Vijay Mallya-run UB Group in Bengaluru in connection with a Rs900-crore loan default and money laundering case. On the same day, CBI arrested nine officials of Kingfisher Airlines and IDBI Bank Ltd, including the bank's former chief.
In September 2016, the Enforcement Directorate (ED) had issued the order, under the Prevention of Money Laundering Act (PMLA), to attach the various properties including flats, a farmhouse, shares and fixed deposits in Mallya's name and his associate firms. The agency had earlier said that the market value of these assets was Rs6,630 crore.
The Ministry of External Affairs (MEA) had stated that India's request for Mallya's extradition had recently been certified by the UK, after the UK's home department on 21 February conveyed India's request for Mallya's extradition to the Westminster magistrate's court, after being certified by the UK secretary of state. However, with Mallya's extradition proceedings just beginning in the UK, India may well have to wait till he is handed over by the British authorities.
In New Delhi, MoS (finance) Santosh Kumar Gangwar said, "We are now assessing the facts how we can bring him back into the country and start judicial proceedings against him." The government, he said, will leave no stone unturned to bring to justice anyone indulging in financial irregularities.
On 23 March, MoS (external affairs) V.K. Singh informed the Rajya Sabha that while India and the UK had an Extradition Treaty which has been in force since 1993, "In the last five years, only one fugitive criminal namely Samirbhai Vinubhai Patel has been extradited from the UK. As per Article 2 of the India-UK Extradition Treaty, an extradition offence for the purposes of this Treaty is constituted by conduct which under the laws of each Contracting State is punishable by a term of imprisonment for a period of at least one year. An offence may be an extradition offence notwithstanding that it relates to taxation or revenue or is one of a purely fiscal character."
Singh also added that the extradition requests in respect of criminal fugitives namely Raymond Varley, Ravi Shankaran, Velu Boopalan, Ajay Prasad Khaitan, Virendra Kumar Rastogi and Anand Kumar Jain had been rejected by the UK government.
Meanwhile, S.S.Naganad, who is the senior counsel appearing for the consortium of banks led by State Bank of India stated that, "There was more than one issue against him (Mallya). There was money laundering case, Karnataka high court has issued an arrest warrant, a magistrate court has also issued an arrest warrant. All this put together is what the Indian government had sought an extradition for."


---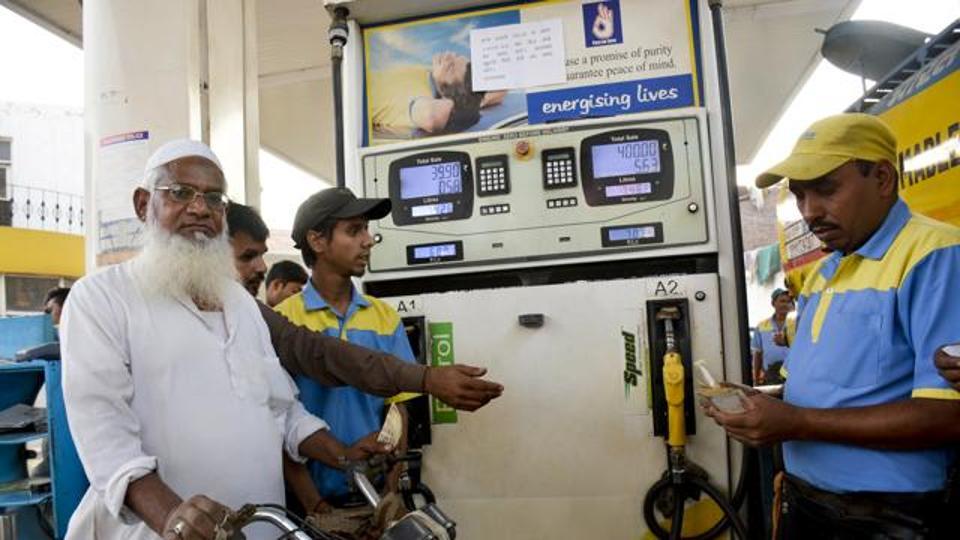 Fuel pumps in eight states to be shut on Sundays from May 14
NEW DELHI:MMNN:18 April 2017
Beginning May 14, fuel outlets in eight states will be shut every Sunday following Prime Minister Narendra Modi's call to conserve oil, a fuel pump owners' body said here today.
"We had planned to shut our outlets on Sundays a few years back. But oil marketing companies had then requested us to reconsider our decision. Now we have decided to shut the outlets on Sundays," said Suresh Kumar, an executive committee member of the consortium of Indian petroleum dealers.
He said the association's decision was made in view of the Prime Minister's call during his recent 'Mann ki baat' programme to conserve oil to save the environment.
Kumar, also the vice-president of Tamil Nadu Petroleum Dealers Association, said nearly 20,000 outlets in Tamil Nadu, Kerala, Karnataka, Puducherry, Andhra Pradesh, Telangana, Maharashtra and Haryana would be shut for 24 hours on Sundays, starting May 14.
"In Tamil Nadu, we expect a business loss of Rs 150 crore if we do not operate on a Sunday. But we have been seeing a decline in sales on Sundays by upto 40%," he said.
Asked if the association's decision was supported by the OMCs, he said, "We will communicate our decision to them shortly."
Kumar said the fuel outlets which normally have about 15 staff each would have one staff member on the holidays to provide fuel if there was an emergency situation.
On the issue of OMCs hiking the margins to petroleum outlets, he said the association was discussing it and would soon make an announcement in this regard.
"That struggle is going on. We are meeting our association members shortly. We will announce our decision soon," he said.


---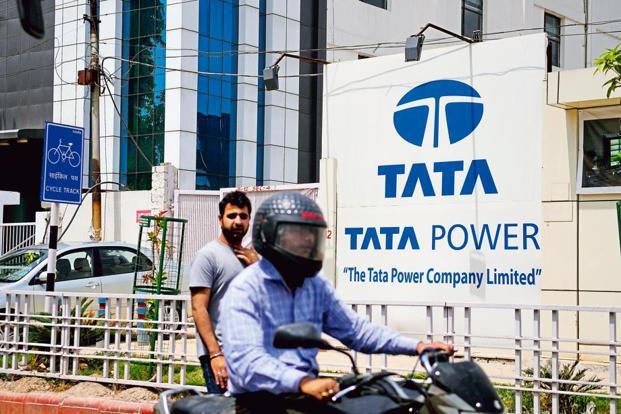 What next for Adani Power, Tata Power after Supreme Court order on tariffs?
NEW DELHI:MMNN:11 April 2017
The streak of negative news does not seem to end for Tata Power Co. Ltd and Adani Power Ltd. Even as the investors were coming to terms with the Central Electricity Regulatory Commission's (CERC's) stringent compensation proposal for their troubled power plants at Mundra, Gujarat, the Supreme Court squashed hopes of any such relief.
The full tariff order is not available at the time of writing this story and it is not yet clear if the apex court has allowed any remediation mechanism. But investors are worried. Shares of both the companies dropped 2-16% on Tuesday.
The ramifications can be severe for Adani Power. Assuming a favourable verdict, the company has been booking compensation in its quarterly revenues. Post the latest verdict, the company may have to write-off those revenues, retrospectively (pertaining to changes in Indonesia law), which can adversely hit the company earnings.
That can raise questions about Adani Power's financial health. As of December, the company has an estimated debt (long term plus working capital loan) of Rs 48,000 crore. Its debt-to-equity ratio based on 2016-17 estimates stood at 6.8 times and interest coverage ratio stood at 0.8 time, indicating earnings-interest expense mismatch.
Tata Power's Mundra ultra mega power project has seen cost under-recovery of 70 paise per unit in the December quarter. But unlike Adani Power, Tata Power is not booking compensation in its revenues. And thanks to other assets which are doing well, the company's interest coverage ratio is at 1.3 times (2016-17 estimate). Further, most analysts were not assuming tariff order relief in their earnings estimates. So the latest verdict may not alter the company's earnings estimates much.
That does not mean the companies can leave the situation unaddressed. As Deepak Agrawala, senior vice president (utilities, renewables and industrials research), Elara Securities (India) Pvt Ltd says, no one can run the business at a loss.
According to analysts, the power plants in question will not be able to break even at profit before tax level or make any money at current coal prices. The plants are built on Indonesian coal. A change in law in Indonesia pushed up the coal costs. Companies petitioned for cost recovery which the Supreme Court disallowed.
One option is the exit of unviable power purchase agreements (PPAs). This may not be possible given the weak demand environment. According to analysts, companies can face power distribution companies' ire and reputational risks.
A second option could be the sale of the said power plants after inflicting valuation cuts on promoters and lenders. According to Bhargav Buddhadev, an analyst at Ambit Capital Pvt. Ltd, Tata Power's Mundra asset is a low-cost plant, though there is a question mark on the profitability. But then as one analyst with a domestic broking firm point out, it can be tough for the lenders to take valuation cuts. Further, selling a PPA tied power plant can be a long drawn process.
A third option is to work around the current circumstances. According to Buddhadev, Tata Power can ramp up its power plant beyond the 75% utilisation level, recover fixed costs and curtail financial losses. With coal prices unlikely to enter a structural uptrend in the near future, the damage to Tata Power can be limited, Buddhadev adds.
The third option looks plausible if the companies contain the financial losses at these plants. But can that be achieved? And if the plants break even, are investors prepared to live with zero returns from one of the large investments these companies made? In the midst of so much uncertainty, no wonder investors made a beeline for the exits.


---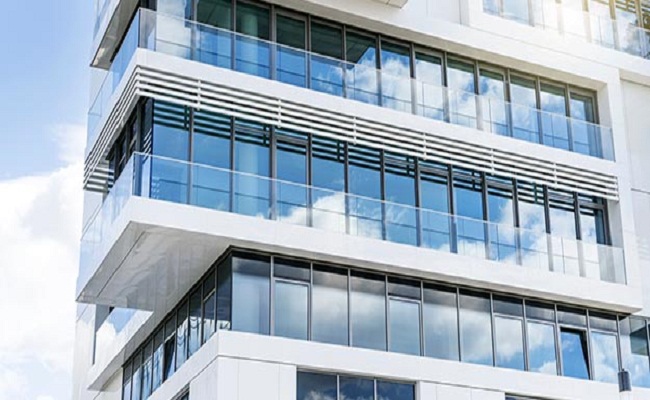 How To Maintain Your House Rent Allowance (HRA) Exemption
NEW DELHI:MMNN:11 April 2017
Now salaried class taxpayers cannot claim house rent allowance or HRA exemption on the basis of fake rent receipts in name of their mother, father, wife or any other close relative. The Income Tax Department may disallow fake HRA exemptions on basis of guidelines recently issued by the Mumbai ITAT (Income Tax Appellate Tribunal). Now onwards, such taxpayers may have to keep other documents to substantiate payment of rent to claim HRA exemption.
HRA exemption
Many salaried class taxpayers claim exemption of house rent allowance (HRA) by furnishing fake rent receipts - in the name of their mother, father, wife or any other close relative - to their employer. Till now, there was no guidance available with the Income Tax Department to deal with such cases and taxpayers firmly believed that only rent receipt was sufficient proof to show genuineness of rental payments. Taxpayers make such sham transactions with the sole intention of claiming HRA exemption in order to reduce tax liability.
Problems taxpayers can face
Now, salaried class taxpayers which were claiming HRA exemption on the basis of fake rent receipts may find it difficult to claim the exemption. Recently, the Mumbai ITAT issued guidelines for income tax officials to deal with such cases.
In a case, a woman working as senior finance and accounts executive had claimed an HRA exemption of Rs. 7,31,640 for Assessment Years 2009-10 to 2011-12. She also owned a 2 BHK house, jointly owned by her with her husband.
She was showing payment of rent to her mother for residential purposes. She did not produce any evidence except rent receipts to substantiate that there was actual hiring of premises. Her claim was disallowed by the Assessing Officer and the CIT(A).
On further appeal, the Mumbai tribunal disallowed her claim of HRA exemption on the ground that there were no evidences available to substantiate hiring of premises except the rent receipt. The taxpayer could not produce any evidence to substantiate rental payments such as leave and license agreement, letter to society intimating about tenancy, payment through bank, electricity bill and water bill payments etc. It also said "the taxpayer was staying in her own flat with her husband which is emanating from ration card, bank statement and return of income. The mother of assessee also did not file any income-tax return since last six assessment years and said rental income was not brought to tax in the hands of mother of assesse."
Procedure to follow
You should have evidence of your actual stay at residential house of your mother, father, wife etc. (viz. close relative). You can enter into a rent agreement for this purpose. You may also keep a copy of any other correspondence through email wherein there is consent of your relative to let out the house in your favour.
It is difficult to substantiate rental payments made in cash. So, it's better to pay house rent to your close relative through transfer of money in his or her bank account.
If you are making rental payments which will be taxable in the hands of your close relative, make sure that he or she files income tax return (ITR) and shows such rental receipts in that return of income.
Married women cannot claim HRA exemption by showing rental payments to their mother when actually living with husband and daughter in another house.
It may happen that the addresses mentioned in your ration card, bank statement and return of income do not match with the recorded address of your rented premises. In that case, you will be in trouble as now the Income Tax Department may scrutinize such cases. Such a probe may indicate that you are living in another house in the same city as you rented premises.
You cannot claim HRA exemption if you have own house in the same city wherein your rented house is situated. It is difficult to prove the necessity of new rental house when you already have one house at your disposal.
You can claim HRA exemption if your rented house is situated in the same city where you work but your own house is outside that city. For example, suppose Mr A is working in Delhi and claiming HRA exemption for rented premises the tax officer cannot disallow such claim if his own house in situated outside Delhi.
You will have to ensure that your rental payments do not exceed the market value of similar property in your vicinity. Suppose you are paying a rent of around Rs. 40,000 for a 1 BHK house in Delhi, it clearly shows that it is a sham transaction. The income tax officer may disallow HRA exemption in such a case.
If you are staying in any flat of society of your relative, make sure to intimate the secretary of society about your tenancy.
If you are claiming tax deduction for EMI of home loan in your income tax return, do not claim exemption of HRA. However, you can claim both the deductions simultaneously if your own house is not in the same city in which you are working and you have taken rented accommodation in the same city where you are working.


---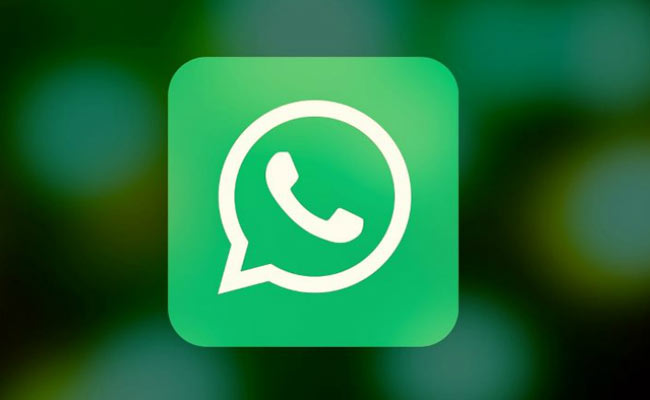 WhatsApp Considers Foray Into Digital Payments With India Launch
NEW DELHI:MMNN:4 April 2017
Instant messaging app WhatsApp, owned by Facebook Inc, is mulling a foray into digital payment services in India, its first such offering globally, and has advertised to hire a digital transactions lead in the country. A WhatsApp move into digital payments in India, its biggest market that is home to 200 million of its billion plus global users, would replicate similar moves by messaging apps like Tencent Holdings Ltd's WeChat in China. WhatsApp is working to launch person-to-person payments in India in the next six months, news website The Ken reported earlier on Tuesday, citing unnamed sources.
A job advertisement on WhatsApp's website said it was looking for a candidate with a technical and financial background - who understands the Unified Payments Interface (UPI) and the BHIM payments app that enable money transfers and merchant payments using mobile numbers - to be its digital transactions lead for the country.
"India is an important country for WhatsApp, and we're understanding how we can contribute more to the vision of Digital India," a WhatsApp spokesman said, referring to a flagship government programme that aims to boost the use of Internet-based services in the country.
"We're exploring how we might work with companies that share this vision and continuing to listen closely to feedback from our users," the spokesman said, declining to elaborate further.
Digital transactions in India have surged after Prime Minister Narendra Modi's shock ban of Rs. 500 and Rs. 1,000 bank notes in November last year that accounted for more than 80 per cent of the country's currency in circulation at the time.
In February, WhatsApp co-founder Brian Acton had told local media that the app was in early stages of investigating digital payments in the country and that he had talked to the Indian government about the matter.
Just last week, Swedish communications app Truecaller, which has a large user base in India, started a mobile payment service in the country based on the UPI platform.


---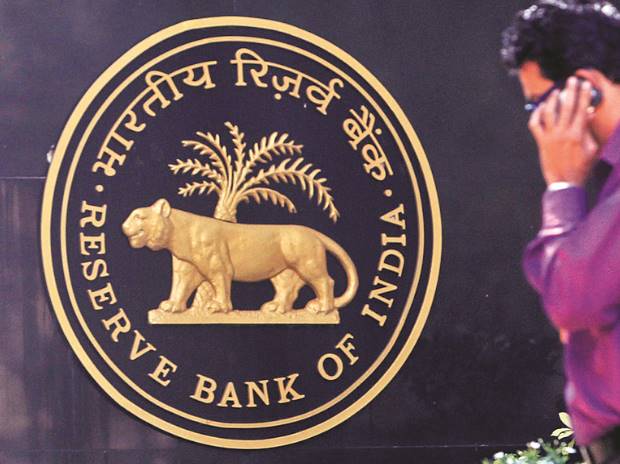 Another new note, this time for Rs 200, from RBI on its way?
NEW DELHI:MMNN:4 April 2017
Are you tired of receiving higher denominations of Rs 2,000 and Rs 500 notes? Or are you still grappling under the effects of demonetisation where Rs 100 notes are a rare sight at Automated teller machines (ATMs)? Worry no more -The Reserve Bank of India (RBI) has cleared a proposal to inject Rs 200 notes around June, 2017.
The development comes after anonymous sources revealed that the decision was taken at the RBI board meeting in March, Live Mint reported.
The move comes against the backdrop of government's aim to rework the Indian monetary system. An RBI spokesperson declined to comment.
Even though the RBI lifted all cash withdrawal caps from ATM and banks on March 13, 2017, operators say there is a dearth of lower denomination banknotes.
The RBI board has 14 members, including Urjit Patel, four deputy governors, Economic Affairs Secretary Shaktikanta Das.
Narendra Modi government's surprise move on November 8 to scrap Rs 500 and Rs 1,000 notes has posed some temporary trouble for consumers in a cash-dominant economy like India, putting 86 per cent of the currency out of circulation.
RBI Governor Urjit Patel later announced that Rs 4 lakh crore (19.1 billion notes) had been injected into the system. As on 24 March, currency in circulation was Rs 13.12 trillion, the reported added.
Even by a conservative estimate, there was a minimum of Rs 2.5 lakh crore excess cash before November 8, 2016 in financial transactions, it said.
The process of demonetisation has opened up huge potential for digital channels. PoS machines, m-wallets and mobile banking are the major available channels for digital transactions.
There has been an increase of 584 per cent in digital transactions done through the Unified Payments Interface (UPI) since demonetisation in November last year.
The government is also keen to increase transactions through digital payment methods to 25 billion this year to reduce black money and fight shadow economy.


---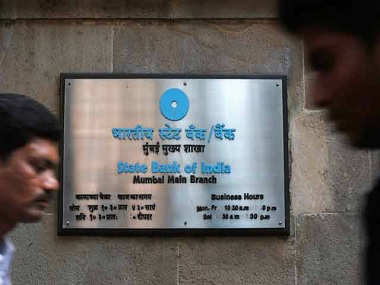 SBI's decision to charge on monthly minimum balance may lead to consolidation of family accounts
NEW DELHI:MMNN:7 March 2017
The state owned State Bank of India (SBI) rubs shoulders with its private sector peers like ICICI Bank and Axis Bank in the rather cramped BSE 30 or Sensex basket. But it doesn't mean it should ape them on banking practices impinging on customers. Last week, the private sector banking triumvirate HDFC, ICICI and Axis set the cat among pigeons by slapping an Rs 150 cash transaction charge on cash withdrawals or deposits in branches in excess of four a month.
Taking a cue and in a me-too spirit, the SBI too has announced its decision to hike steeply the average minimum monthly balance requirement from the hitherto Rs 500 to Rs 5,000 in respect of its customers in six metropolitan cities at the pain of penalty ranging from Rs 20 to Rs 100 with effect from 1 April 2017. What is more, the average minimum balance norm would also apply to current accounts with vengeance---Rs 500 for non-compliance is the penalty when current account unlike savings account does not earn interest for its depositors.
It has gone a step ahead of the private sector banks in so far as cash transaction charges are concerned by also targeting ATM withdrawals. It is good that the government has intervened to request SBI as well as private sector banks to withdraw these anti-customer moves. If they remain adamant, it may perhaps use its clout on the banking regulator RBI to ask it to issue a fiat to rein in the rampaging banks.
Private sector banks especially the elitist among them might have justification for mandating a minimum default balance of Rs 10,000 in savings accounts at the pain of penalty which they actually levy hungrily. But SBI is the bellwether common man's bank. It has been perceived as one from times immemorial. It has by far the largest number of branches spread across the nooks and corners of the country with a sizeable rural presence too. It has a staggering 310 million savings bank accounts many of which were enlisted in the recent Jan Dhan drive the Prime Minister initiated in 2014 to make bank accounts a necessity.
For such a people-oriented bank to prescribe a steeply heightened minimum balance of Rs 5,000 albeit in select urban pockets is retrograde and could even be counterproductive. If the cash transactions charges of private sector banks could lead to the elitist customers splitting their money among three or four banks so as to break free of the free cash transactions limit of four a month per bank in what could be termed as a banker's nightmarish vision of voting with feet, SBI might experience consolidation of family accounts. To wit, if three members of the family maintain accounts with a SBI branch, two of them might close their accounts and transfer their balances to the family patriarch or matriarch's account so that s/he might ensure the minimum balance of Rs 5,000 which might be difficult for all the three of them to maintain separately.
At a time when the accent is on digitisation of payments that is impossible without banking support, the regressive moves of these banking biggies would have the effect of repelling people from the banking habit and retreat to the old habit of piling up cash and paying in cash. It is amazing that the SBI has prescribed a one-size-fits-all minimum balance requirement for those living in the six metropolitan cities because while a wealthy customer can easily keep say a minimum balance of Rs 1 lakh, for a worker living in a shanty Rs 5,000 might be a tall order. This despite Jan Dhan account holders having been spared from the Rs 5,000 minimum balance requirement because in Delhi for example in rehabilitation colonies there are a lot of poor people who opened bank accounts even before the Jan Dhan initiative. It is cruel to expect them to maintain a minimum Rs 5,000 balance.


---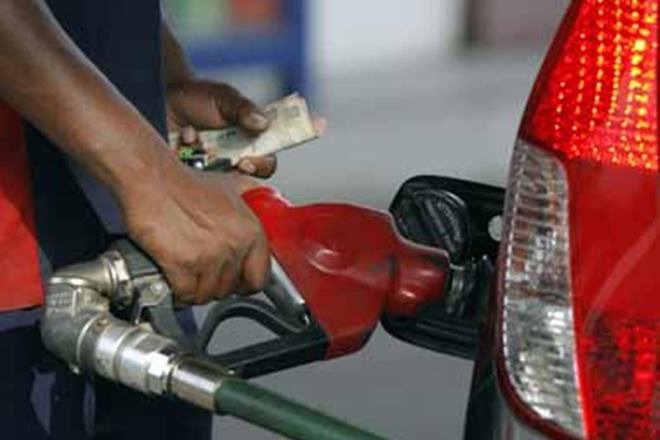 I-T department lens on petrol pumps complicit in converting black money post demonetisation
NEW DELHI:MMNN:7 March 2017
Petrol pumps, which were allowed to accept old currency notes in payments towards refueling of vehicles after demonetisation, are under the scanner of the income tax department for suspected conversion of unaccounted cash, BTVi reported citing unidentified sources.
The income tax department is reportedly investigating whether some deposits camouflaged as payments from bogus debtors, allowing tax evaders to convert their undeclared cash money at the petrol pumps.
Prime Minister Narendra Modi, in a surprise move on November 8, demonetised high-value currency notes in order to curb the menace of black money, sucking out 86% of cash currency in circulation in the country. The total value of the demonetised Rs-1000 and Rs-500 notes was at Rs 14.6 lakh crore.
Huge cash deposits in banks followed, as people queued up to trade in their old worthless notes with the new ones being issued by the government, leaving a trail in many cases for tax authorities to investigate suspicious inflows.
The government had allowed several points of sale to accept old currency notes in payments for purchases, in a bid to ease the pain of the people trying to meet their daily needs amid a severe cash crunch. Among those points were Mother Dairy and Safal outlets, petrol pumps, government payments, railway tickets, air travel tickets and utility bills.
However, now a survey by the income-tax department has revealed widespread involvement of petrol pumps in conversion of unaccounted cash, BTVi news report said, adding that the department has found that cash deposits in demonetised currency by certain petrol pumps exceeded their sales by as much as 20%.
The income-tax department's findings pertain to deposits made between November 9 and December 30 last year, the report said.
Further, the income-tax department is planning similar action against LPG distributors and CNG pumps in coming days, as they too, were accepting old currency notes.
It must be noted that the Reserve Bank of India has scrapped limits on cash withdrawal from savings accounts, which will come into full effect from March 13, as the cash situation in the country returns to normalcy with progressing remonetisation. In the first stage, the RBI hiked the cash withdrawal limit from savings accounts to Rs 50,000 per week by February 28.
The RBI had imposed strict withdrawal limits after demonetisation to ensure maximum distribution of the new currency notes in view of the constraints on printing and supplying of the currency.


---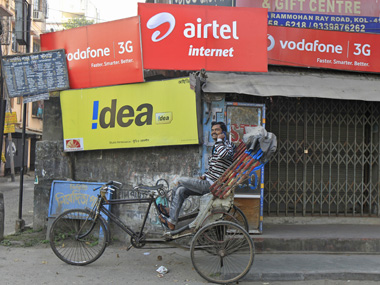 Bharti Airtel-Telenor deal: M&As will cut costs in sector but fierce fight will continue
NEW DELHI:MMNN:24 Feb. 2017
The ongoing consolidation in the Indian telecom sector will likely create four large operators versus almost double this number earlier and this is good news for the country's fragmented telecom market.
But make no mistake, the new powerful telcos will continue to fight fiercely for each consumer via low tarffis to take on Reliance Jio Infocomm. Besides, the recent flurry of M&A (mergers & acquisitions) activity in the world's second largest telecom market will reduce costs but the current M&A rules on spectrum ownership and subscribers may discourage further consolidation. In this scenario, pricing power will continue to elude telcos even after the market has finished this round of consolidation, as cheaper data and free voice by RJio has set the benchmark for further cuts.
Sandip Agarwal and Pranav Kshatriya of brokerage Edelweiss said in a note to clients on Thursday, after market leader Bharti Airtel announced the acquisition of Norwegian telco Telenor's Indian operations, that "We expect competitive intensity to remain high, despite reduction in number of players as new operators continue to aspire for higher market share and would be looking to cut prices, forcing others to follow suit."
Bharti is acquiring Telenor for a song, in a no-cash deal, getting additional spectrum in at least four of India's populous telecom circles and around 44 million of Telenor's subscribers as part of this acquisition. Analysts are divided over what the cost of this acquisition will eventually be for Bharti, since it will have to pay future spectrum liabilities of Telenor and deal with excess manpower, but the bottomline is that this transaction will reduce competitive intensity in the market and provide Bharti added muscle. Remember, the number two and three telcos by subscribers, Vodafone India and Idea Cellular, are also already in merger talks. And the entity so created would dwarf Bharti in market share.
Meanwhile, RJio's massive investment of$20-25 billion and unprecedented offering of free voice and data for six months to new subscribers has accelerated industry consolidation, noted analysts from Fitch Ratings. RJio entered the market last September with freebies including free voice, which forced incumbents to also cut rates and bleed in the process. Both listed telcos, Bharti and Idea, reported a significant dent in their numbers for the December quarter.
The Fitch analysts went on to say that the on-going consolidation is likely to leave four larger operators - Bharti, Jio, the combination of Vodafone India and Idea Cellular, and the combined Reliance Communications Limited and Aircel Limited. Vodafone India and Idea Cellular are planning to merge their operations to combine spectrum assets, strengthen balance sheets and reduce cost and capex to compete effectively. Reliance Communications is also in the process of merging its wireless operations with Aircel. "We continue to believe that competition will continue to remain high, and the consolidation is not likely to return any pricing power to the operators in the near term."
Earlier this week, RJio announced its plans to charge nominally for services from next fiscal while also saying it had acquired 100 million customers in the last 170 days. Analysts at brokerage Jefferies noted that a key strategy of RJio would be to increase the retention rate of its 100 million customers once it starts charging. "Given the Rs 303/month plan for unlimited usage ….. clearly the focus is on high ARPU (average revenue per user) customers of the incumbents. Typically such unlimited (high usage) plans are >Rs 2000/month across the incumbents. A part of the effect of this ARPU compression is already reflected in the December quarter results (8-10 percent sequential blended ARPU compression across the Top-3 incumbents) but could continue into future quarters as well".
As we have said earlier, the rule of thumb in the telecom market is this: The top 20 percent customers generate 80 percent of the industry's revenues. These "high-value" customers are obviously a pampered lot and their loyalty is keenly fought for. Now, more than ever, RJio will want to retain these customers and so will the incumbent telcos. Jefferies' analysts said that the top 3 percent of subscribers deliver > Rs 1000 ARPU per month; another 3 percent deliver Rs 500-1000 (using FY16 data). "The top 15 percent of customers account for >40 percent of industry revenues per our classification, with cross checks being industry revenue numbers broadly matching the TRAI reported numbers for FY16. This top 15 percent is the segment of the market that could see the maximum ARPU compression (already reflected partially in Dec-16 quarter) and hence put pressure on near-term industry revenue growth".
Analysts at brokerage Motilal Oswal said that RJio's arrival and increasing competitive intensity in the market will continue to put pressure on the earnings of incumbent telcos (their remarks on Bharti were made before it announced the Telenor deal). "For FY17 and FY18, we expect Bharti India's wireless revenue to remain flat, while Idea's revenue could decline marginally by 1 percent. This factors in 10-11 percent HoH revenue decline in H2FY17. We build in a recovery in H1FY18 on the basis of 30-40 percent churn out of RJio subscribers. However, we believe EBITDA recovery could be subdued. Subsequently, we factor in EBITDA decline of 5-8 percent for Bharti India wireless and Idea in FY18," they said.
The bottomline is that consolidation is the way forward but the battle for subscribers and hence revenues has only just begun.


---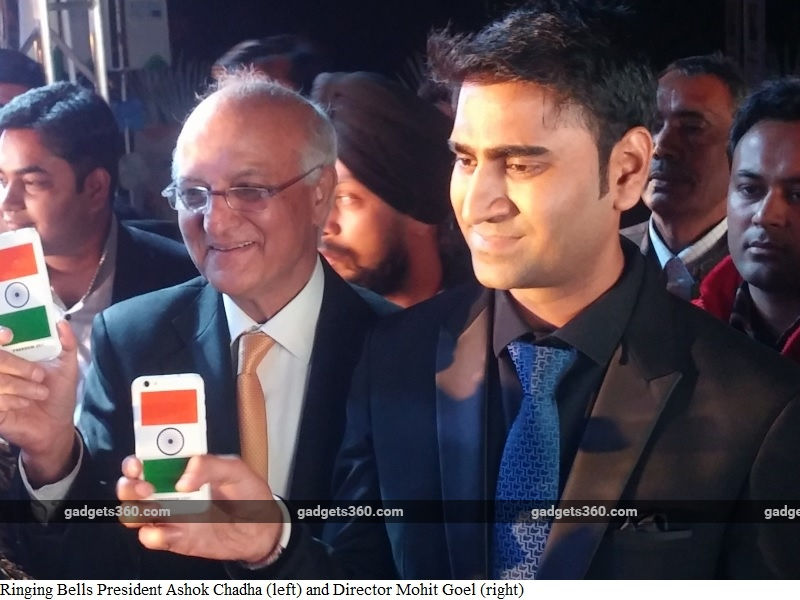 Freedom 251 Maker Ringing Bells' MD Mohit Goel Detained for Fraud
NEW DELHI:MMNN:24 Feb. 2017
Mohit Goel, the Director of Noida-based company Ringing Bells which had announced Freedom 251 smartphones at an astonishingly low price of Rs. 251 apiece, was detained on Thursday in Ghaziabad on allegations of fraud, police said.
Goel has been detained after owner of Ghaziabad-based Ayam Enterprises filed an FIR yesterday alleging that Ringing Bells "defrauded" it of Rs. 16 lakh.
Ghaziabad Deputy SP Manish Mishra said Goel has been detained for interrogation in the matter.
In the FIR, Ayam Enterprises has claimed it was persuaded by Goel and others from Ringing Bells to take up the distributorship of the Freedom 251 phones in November 2015.
"We paid Rs. 30 lakh to Ringing Bells through RTGS on different occasions. But it delivered us product worth Rs. 13 lakh only. Upon follow-up, we could get products plus money totaling Rs. 14 lakh," it claimed in the FIR.
The owners of Ayam Enterprises claim that they were threatened with life if they asked for the rest Rs. 16 lakh "again and again".
Ringing Bells had begun the sale of Freedom 251 handsets, touted as the world's cheapest, via its website in February last year.
It landed in a controversy, however, with some alleging it was like ponzi scheme. The firm had claimed that around 30,000 customers had booked the phone despite some glitch and seven crore people registered for it.


---
Railway passengers should pay for services: Jaitley
NEW DELHI:MMNN:20 Dec. 2016
Finance Minister Arun Jaitley on Tuesday spelt out the roadmap for the Indian Railways — two months before he is set to present the Union Budget that will comprise the rail budget for the first time in Indian history.
The Minister signalled that the Union government will resist populist measures, focus on improving the railway station infrastructure, monetise railway assets for commercial activities, outsource train hospitality and most importantly, make consumers pay for the services they receive.
Mr. Jaitley said the Indian Railways got "caught in the battle where populism prevailed over performance."
"The first essential principles of running any establishment, particularly a commercial establishment, are that the consumer must pay for the services that they receive," he said, while speaking at National Conference on Accounting Reforms in Indian Railways, organised jointly by the Confederation of Indian Industries (CII) and the Railway Ministry.
The power sector companies ran into debt as consumers were not paying for services in 1990s until sector reforms came in 2003. The highways sector was booming because consumers paid through toll taxes or cess on fuel, he noted.
"Therefore, world over only those services have succeeded where the financial model is — consumers must pay for services they receive. We turned this whole theory upside down by self-imposed indiscipline that populism requires consumers do not pay for the services they receive," he said.
At present, the Indian Railways recovered 57 per cent of the travel cost on passenger tickets. This meant if it spent Rs. 100 on a train journey, it recovered Rs. 57 from passengers and the rest went as subsidy.
Even though the Indian Railways had monopoly over the rail network in the country, it faced competition from alternative modes such as air and road. The pressure of maintaining highest standards to compete with the alternative modes of transportation had "started reflecting" on the railways' earnings. "Normally, people don't give up their turf so easily but because of this pressure, the railways is keen that the Finance Ministry takes over the Railway Budget itself because the burden of supplementing what is left behind becomes our problem," the Minister said.
Mr. Jaitley pointed out that one of the challenges faced by the railways was that the budget did not focus on the railways' key areas of expertise and there were populist announcements especially related to new train announcements. He, however, said that Prime Minister Narendra Modi shifted the focus from announcing new trains to creating the railways "as a service organisation which is able to commercially sustain itself and provide world class services."
Praising the "world class" facilities provided by some airports in the last one decade, Mr. Jaitley said there was no reason why railway stations "cannot really develop up to that level" with huge real estate in possession.
"The core competence of the railways is to drive trains, and hospitality may not be its core competence. Therefore, the principle of outsourcing, which is accepted world over, can be a logical addition to the activities of the railways in areas not within its core competence," he said.
Railway Minister Suresh Prabhu said accounting systems were like health cards and should reflect all the parameters of operation in a statement. The present government had tried to improve the outcome budget by integrating outcomes with the budget outlay.


---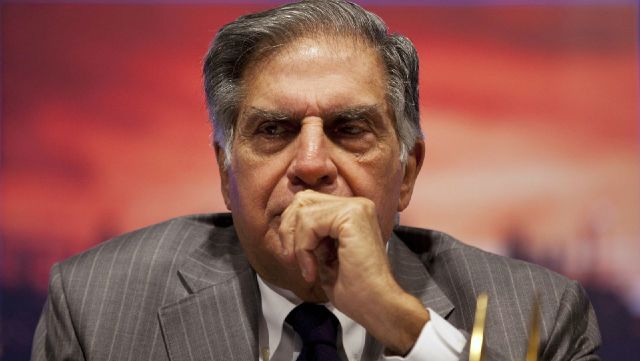 Ratan Tata may soon resign as chairman of Tata Trusts; succession plan in process
NEW DELHI:MMNN:16 Dec. 2016
While Tata group is in the midst of holding extra ordinary general meetings (EGMs) of several group companies over the next one week to dispel the ousted chairman Cyrus Mistry as director from these firms, media reports suggest that Ratan Tata could resign as chairman from Tata Trusts. The Tata Trusts controls 66 percent in Tata Sons, which is the holding company of the Tata Group.
Speaking to Times of India, R K Krishna Kumar, a veteran with Tata group and long-time aid of Ratan Tata, said the process to induct a new chairman of Tata Trusts could be complement by June next year with the advise from an external consultant.
On being asked, if the new chairman will be a Parsi or a member associated with the Tata family, Kumar said the new incumbent will be an Indian, and not necessarily a Parsi, the said.
In an interview with financial daily Business Standard, Krishna Kumar said the group has been discussing a succession plan for Tata Trusts, even before the current imbroglio started in late October.
"Yes, only two months before the imbroglio, we had discussed putting a successive plan for the Trusts in place. It is in the process," said Krishna Kumar in an interview with BS.
The role of the Trusts has been at the centre of the ongoing feud between Tata and Tata Sons' ousted Chairman Cyrus Mistry.
Tata Trusts and Tata Sons were not immediately reachable for comment on the Times of India report.
"The next chairman has to be someone who has the right vision and be in complete alignment with the will of the Tata Group founders," said Krishna Kumar, a group veteran and a trustee of the Tata Trusts, according to the report.
He added that Tata's successor at the Tata Trusts could be an external person even though the current trustees are free to suggest potential candidates, the report said.
In public letters to group company shareholders, Mistry has said the trustees abused their position by calling for information and seeking discussions on matters they considered material and dictating Tata Sons' decisions using veto right of their nominee directors.
Tata Sons has rejected those claims, and has blamed Mistry for governance lapses.


---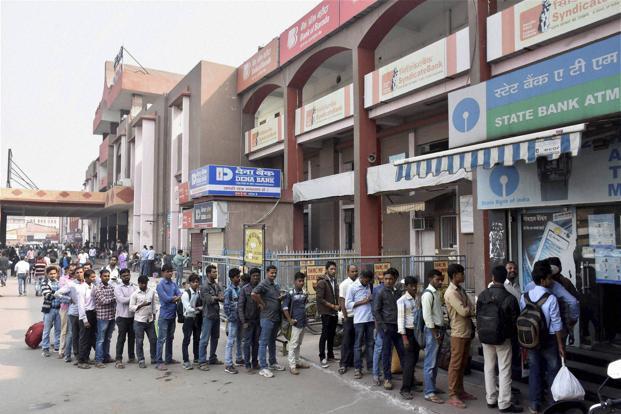 CBI arrests RBI official in illegal currency exchange case
NEW DELHI:MMNN:13 Dec. 2016
As banks open after a long weekend of three days on Tuesday, long serpentine queues of the people waiting to withdraw cash are being reported from across the country. More than a month after the Narendra Modi government announced its decision to ban old Rs500, Rs1,000 currency notes to curb black money and counterfeit bills and shift India towards a cashless economy, the woes of the public does not seem to be ending as hope is turning into despair for many. The Modi government's dilly-dallying on cash withdrawal and deposit rules since 8 November has also added to the confusion.
Here are updates and highlights as of 13 December of the government's demonetisation drive:
• RBI official K Michael arrested by CBI in Bengaluru in RBI official K Michael arrested by CBI in Bengaluru in connection with seizure of Rs5.70 crore in new currency.
• Union finance minister Arun Jaitley: "Despite transient problems, we are rapidly remonetising. The Reserve Bank of India (RBI) to inject significant amount of currency in coming days," quoted PTI.
• People can now avail 0.75% discount on use of debit/credit cards, e-wallets and prepaid loyalty cards at public sector undertakings petrol pumps. The buyer will get the discount sum as a cash back which will be credited to their account within three days after the transaction.
• The Enforcement Directorate (ED) has arrested seven alleged middlemen and seized Rs93 lakh in new currency in Karnataka as part of its money laundering probe.
Meanwhile, the political divide between the ruling and opposition parties continues with the former Union minister P. Chidambaram lashing at the Modi government.
• Rahul Gandhi: "PM Narendra Modi waged a war against poor on 8 November," reports The Economic Times.
• P. Chidambaram: "It may take seven months to replace notes after demonetisation. Demonetisation is the worst attack on the poor, PM should go out and see for himself the real picture before ATMs. RBI should publish the minutes of meeting on 8 November, let country know who were the directors who attended the meeting," reports.
Demonetisation has affected the economy and raised fears of a slowdown:
• The Asian Development Bank (ADB) on Tuesday became the first multilateral agency to reduce India's growth forecast for the current fiscal 2016-17 to 7% from 7.4% estimated earlier in the backdrop of government's decision to demonetise Rs500 and Rs1,000 currency notes.
• Earlier, Fitch Ratings has already downgraded India's growth forecast to 6.9% in 2016-17 from earlier estimate of 7.4% while Morgan Stanley has reduced its projection to 7.3% from 7.6% for the same period.


---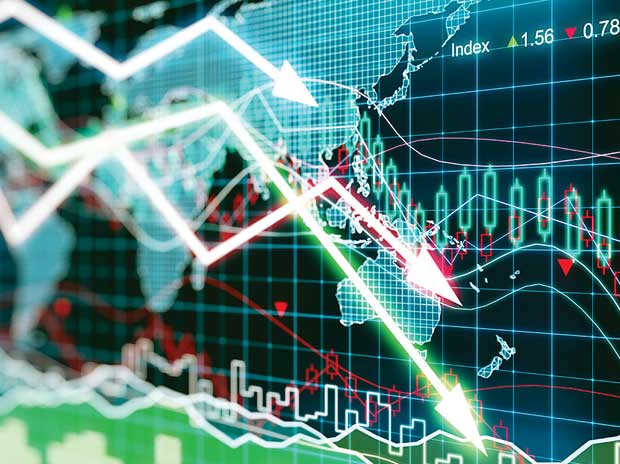 One month of demonetisation: Indian markets have the fourth worst performance globally
NEW DELHI:MMNN:9 Dec. 2016
It has been a choppy ride for the Indian equity markets that had been hit by the double whammy of demonetisation and the surprise victory of Donald Trump in the US Presidential elections, exactly a month ago on November 8. India's Nifty (down 3.5%) was the second worst performing index in Asia after Philippines, and the fourth globally – after Mexico (down 5.9%), Brazil (4.3%) and Philippines (down 3.9%).
The frontline benchmark indices – S&P BSE Sensex and the Nifty50 – that lost around 7.5% during the month, though have managed to recoup some losses. The Nifty50 index, for instance, hit an intra-day low of 7,916 levels on November 21 has clawed back to 8,200 levels by December 08.
Among sectoral indices, realty, auto, private bank and fast moving consumer goods (FMCG) were the worst hit on the National Stock Exchange (NSE), falling 6% - 16% during this period. On the other hand, metals, pharma, PSU bank and energy indices gained 2.5% - 4.7%.
OUTLOOK
Experts say the road ahead for the markets will now depend on US Fed rate action, Union Budget 2017, growth in corporate earnings, progress made as regards the goods and services tax (GST) bill. Though the market has priced in a 25 basis point rate hike by the US Federal Reserve in December 2016, it is not prepared for an aggressive guidance for CY 2017, they add.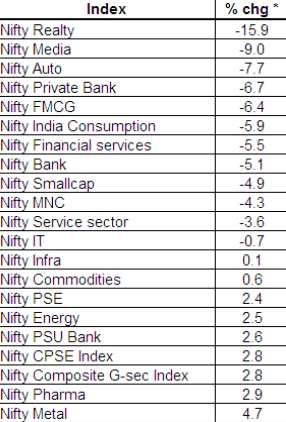 In this backdrop, brokerages expect the markets to remain volatile over the next three – six months. Some have even lowered or recast their December 2016 and March 2017 targets for the benchmark indices.
"In the light of negative effects of the recent steps taken by the government and with just four months before FY17 comes to a close, we scrap our current March 2017 S&P BSE Sensex target of 29,500 and unveil our March 2018 S&P BSE Sensex target of 29,000 levels," said Saurabh Mukherjea, CEO of institutional equities at Ambit Capital in a recent note.
Among sectors, analysts at Motilal Oswal expect sectors like auto, cement and retail to bear the maximum brunt. They have also cut their earnings forecasts for FY17 and FY18.
"We further revise our Sensex EPS downward by 2% for both FY17E and FY18E to account for the demonetisation impact. Our revised FY17/FY18 Sensex EPS stands at Rs 1,379/1,703. We now expect Sensex EPS to grow 4%/24% for FY17/18, as against our earlier expectations of 12%/21%. We cut our Nifty EPS for FY17E/FY18E by 2% each. We now expect Nifty EPS to grow 8%/23% in FY17/18, as against our earlier forecast of 10%/24%, to Rs 424/523," point out analysts at Motilal Oswal Research led by Gautam Duggad.
NOMURA BULLISH ON INDIA
Despite the headwinds, Nomura, still maintains a bullish view on India, which is also their biggest overweight in the Asian region.
"We expect the MSCI Asia ex-Japan to end 2017 slightly below current levels, at 520. This assumes forward earnings growth of 6% (versus consensus of 10.5%) and a forward P/E of 11.8x versus 12.5x currently," says Mixo Das of Nomura in a recent report titled "Asia 2017 outlook: Sailing into the storm"
"We are downgrading Korea to 'Neutral' and Malaysia to 'Underweight', and upgrading Thailand to 'Neutral'. Our top 'Overweight' is now India," Das adds.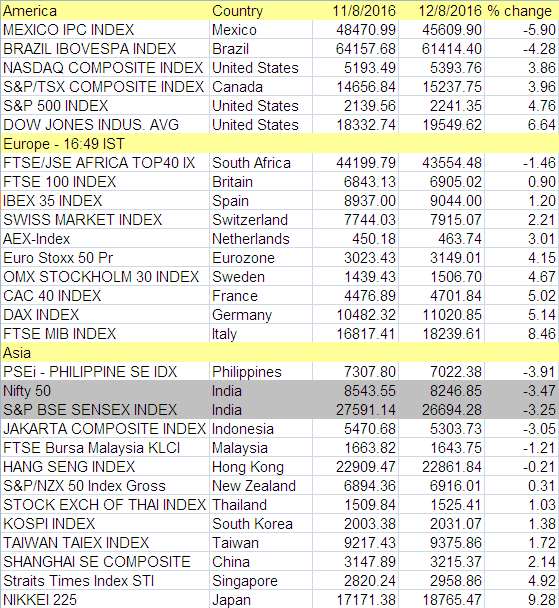 ---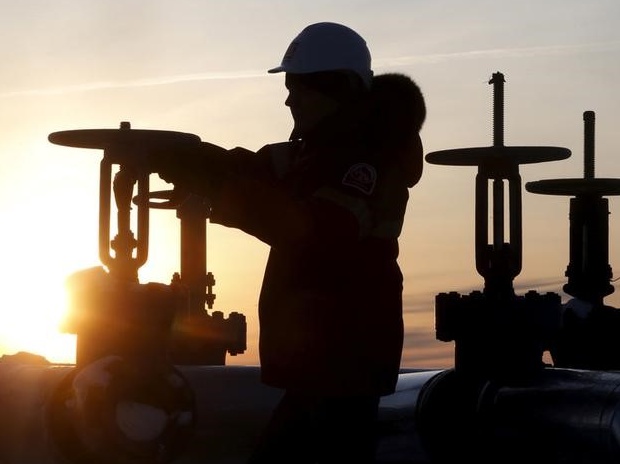 India targets $100-billion worth investments in gas infrastructure by 2022
NEW DELHI:MMNN:6 Dec. 2016
India is targeting $100 billion worth investments in natural gas sector by 2022. This includes investments in gas infrastructure including an addition of another 228 cities to city gas distribution (CGD) network.
Addressing Petrotech 2016, A P Sawhney, additional secretary to the ministry of petroleum and natural gas, said, "India requires at least $136 billion investments in the gas sector by 2025 and the country is aggressively targeting at least $100 billion by 2022. This includes setting up of RLNG terminals, pipeline projects, completion of the gas grid and setting up of CGD network in more cities."
Till now, the petroleum regulator has conducted several bidding rounds for, where 28 Geographic Areas (GA) have been put forward for implementation of CGD. With the addition of 228 more cities, the demand for natural gas is expected to zoom by 80 mmscmd. Natural gas makes up for 6 per cent of the primary energy basket in India as against a global average of more than 24 per cent.
In the next five years, an additional 34 million tonnes per annum of LNG import terminal capacity are added and pipeline capacity will also increase to 30,000 km. "About 15000 kilometre is already in the national gas grid and we have initiated works another 14500 km that has got clearances. The recent initiative of Pradhan Mantri Urjja Ganga Yojana is a big initiative towards achieving this goal," he said.
In the last two years, since Dharmendra Pradhan took charge as the petroleum minister, 35 new cities have been approved for having CGD networks. The government's plans are to connect 10 million households to PNG (piped natural gas) network in the next three years.
When asked about achieving the target of the remaining 228 cities under the radar, Sawhney said, "PNGRB will have to come up with bids for that and for this, we needs our pipeline network in place by then."


---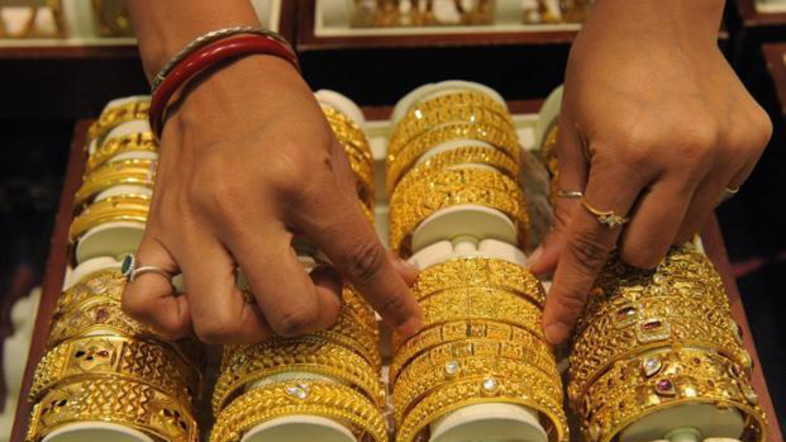 No proposal to cut import duty on gold: Government
NEW DELHI:MMNN:2 Dec. 2016
The government on Friday said there is no proposal under consideration to reduce import duty on gold.
"There is no such proposal under consideration at present," Minister of State for Finance Santosh Kumar Gangwar said in a written reply to the Lok Sabha.
Gems and jewellery exporters have demanded cut in the import duty to boost exports.
In a separate reply, the minister said, representations were received from the Confederation of Indian Textile Industry (CITI) and from the Federation of India Art Silk Weaving Industry to increase customs duty on import of fabrics, in general, from 10 per cent to 20 per cent.
"The same was examined and it was decided not to make any changes in customs duty on fabrics," he said.
Replying to a separate question on devaluation of rupee to boost exports, Minister of State for Finance Arjun Ram Meghwal said that the exchange rate of the rupee by and large market is determined and the government and the RBI are closely monitoring the emerging external situation.
During April-October 2016-17, he said, exports declined marginally by 0.2 per cent and the exchange rate of the rupee against the US dollar depreciated by 3.8 per cent.


---
Banned Rs 500, Rs 1,000 Notes Can Now Be Exchanged Only At RBI Counters
MMNN:25 Nov. 2016
The government in a decision taken on Thursday stopped the exchange of banned 500 and 1,000 currency notes at banks, effective from midnight of November 24. However, the exchange will be permitted at Reserve Bank counters subjected to the limit of up to Rs 2,000 per person.
"The Reserve Bank of India advises members of public that exchange of banknotes in Rs 500 and Rs 1000 denominations, whose legal tender status has been withdrawn, will continue to be available at the counters of the Reserve Bank upto the current limits per person as hitherto. (However such exchange facility is no longer available at other banks' counters)," the central bank said in a statement.
Stopping the exchange of banned notes at banks, the government said that the exchange of old currency notes 500 and 1000 denomination "has shown a declining trend".
"It has further been felt that people may be encouraged and facilitated to deposit their old Rs. 500 and Rs. 1000 notes in their bank accounts. This will encourage people who are still unbanked, to open new bank accounts," the government said in a statement.
The government also extended exemptions in use of old currency notes till December 15, with certain additions and modifications. However, payments for the transactions under all the exempted categories will now be accepted only through old 500 notes.
This means that the exemption granted for use of old 500 notes at petrol pumps, government hospitals and public utilities will continue till December 15. So also for the purchase of LPG gas cylinders, buying of train tickets at railway counters, plane tickets at airport tickets and bus tickets at counters of government or public sector undertakings.
Here are some of the other changes:
The government has extended toll waiver on highways till December 2. From December 3 to December 15, payment at toll plazas can be made through old 500 currency notes.Payment of school fees up to Rs 2,000 per student in central government, state government, municipality and local body schools can be made through old 500 notes. Payment of fees in central or state government colleges can also be made through old 500 notes.
Payments towards pre-paid mobile top-up up to a limit of 500 per top-up can be made via old 500 notes while purchase from consumer cooperative stores will be limited to Rs 5000 at a time.
Payment of current and arrear dues to utilities will be limited to only water and electricity. This facility will continue to be available only for individuals and households. Foreign citizens will be permitted to exchange foreign currency up to Rs 5000 per week.


---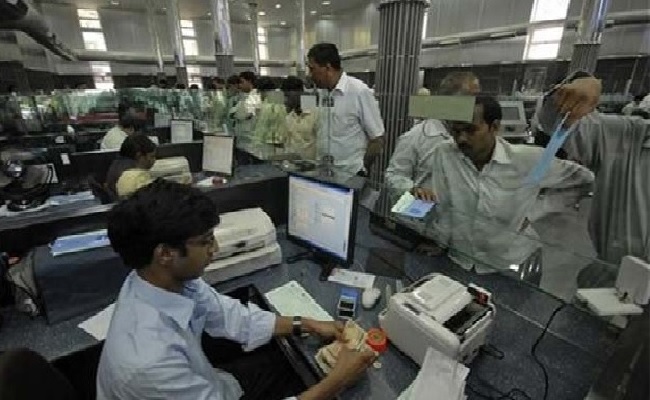 Fitch retains 'negative' outlook for India's banking sector
MUMBAI: MMNN:22 Nov. 2016
Fitch re-affirmed its "negative" outlook for India's banking sector, saying the financial standing remained "fragile" without bigger capital injections and that the government's action on banknotes could end up having a mixed impact.
Fitch Ratings said the government's move to remove higher-value banknotes from circulation would lead to a surge in deposits, allowing lenders to eventually lower lending rates and lower costs to service the sector's debt.
But it also noted that the overall impact on the banking sector remained uncertain, given borrowers in sectors that rely on cash could struggle to service their loans, while deposits could eventually be withdrawn again, among other factors.
Given the mixed impact, India's banking sector could remain constrained by the "under-capitalisation" of state-owned banks and weak investment demand.
The agency, which had previously estimated Indian banks would need about $90 billion in total capital by March 2019 to meet global Basel III banking rules, said 80 percent of those capital requirements would arise in the next two financial years.
"Clearly the urgent need of the hour is capital," Fitch analyst Saswata Guha told a media conference.
The ratings agency expects additions to bad loans to slow, although high loan-loss provisions for both new and old non-performing loans would keep profits under pressure.


---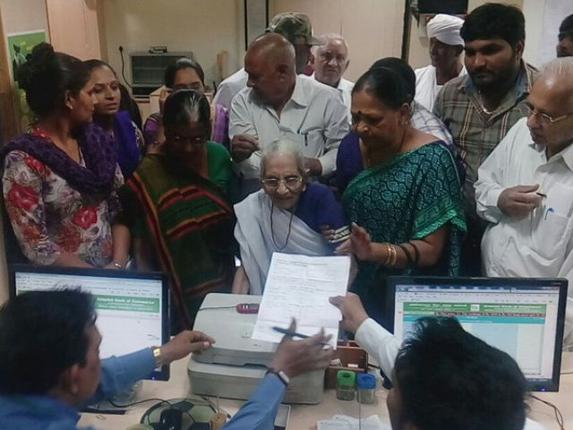 Indelible ink to be used to identify people who exchange notes
MMNN:15 Nov. 2016
Even as the Opposition parties, including the Congress, Left, TMC, NCP and the JD(U), are to meet soon to formulate strategies in the coming winter session of Parliament to take on the government on the issue of demonetisation, Economic Affairs Secretary Shaktikanta Das, in a press meet on Tuesday, made a couple of announements to combat the crisis of cash crunch.
Mr. Das said indelible ink would be used at banks to identify people who exchange notes. He also announced the formation of a special task force to monitor the infusion of fake currency in to the market, especially in the vulnerable areas of the country. He pointed out that Prime Minister Narendra Modi reviewed the supply of currency for the second time in two days on Monday night.
Mr. Das urged places of worship, who receive smaller denomination notes, to deposit them in banks so supply of these notes increases.
He warned people not to fall prey to rumours being spread through social media.'We have enough stock of salts and there is no reason for a temporary surge in price or shortage. Supply of essential commodities is being closely monitored. There are a lot of stories spreading through social media, like reports of certain institutions going on strike. There is no such thing, please don't believe such reports.''
Mysore Paints asked to stock up on indelible ink
After providing indelible ink to the Election Commission since 1962 to mark voters, the Mysore Paints and Varnish Limited has a new task at hand. It has been asked by the government to keep its stocks ready so that the indelible ink can be used by banks to mark customers exchanging defunct currency notes to check suspicious deposits.
Prachanda asks Modi for help
Nepal Premier Prachanda called up Prime Minister Narendra Modi and sought an arrangement so that Nepalese holding a huge stock of banned high denomination Indian bank notes could swap them with legal currency in the country. Hundreds of thousands of Nepalese, who earn a living by working as daily-wage labourers in India, visit the neighbouring country seeking medical treatment or rely on Indian markets to purchase daily essentials, are said to be holding big chunk of scrapped Indian bank notes, Kathmandu Post reported.
Supreme Court refuses to stay govt. notification
The Supreme Court on Tuesday refused to stay the government's notification demonetising Rs 500 and Rs 1,000 currency, but asked it to spell out the steps taken to minimise public inconvenience. "We will not be granting any stay," a Bench comprising Chief Justice T. S. Thakur and Justice D. Y. Chandrachud said.
People throng ATMs, banks
As the day began, people began thronging ATMs and banks across the country to withdraw money and exchange Rs. 500 and Rs. 1,000 notes. Many banks had remained closed on Monday on account of Guru Nanak Jayanti.
The Congress and seven other Opposition parties met on Monday to formulate a joint strategy to put the government on the mat on the issue. After the meeting, Congress deputy leader in the Rajya Sabha Anand Sharma said, "There is broad consensus that the demonetisation issue should be raised in Parliament."
Addressing a rally in eastern Uttar Pradesh's Ghazipur on Monday, Prime Minister Narendra Modi targeted his opponents for criticising his move. He asked people if he should be frightened by powerful forces hurt by his decision, even as he reiterated he would face the consequences.


---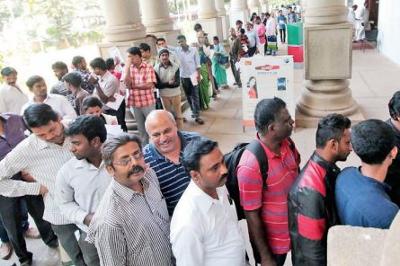 New notes for old: Citizens rush to banks, post offices
BENGALURU: MMNN:11 Nov. 2016
Early Thursday morning, Bengalureans made a beeline for banks and post offices across the city to exchange the demonetized Rs 500 and Rs 1,000 notes for those of smaller value. Scores of people had queued up in front Canara Bank, Yelahanka New Town branch in north Bengaluru by 7.30am, two hours before it opened. With banks and ATMs closed on Wednesday and Thursday, the liquidity crunch had hit the aam family hard.
Banks threw open their doors at the scheduled timing to unceasing questions and confusion. Quarrels and tears were a common sight as panicky citizens just wanted to get rid of their old notes. Amid tight security to ensure smooth handling of the public, queues snaked out of the branches on to roads, disrupting traffic flow. Those waiting at post offices had to return empty-handed as money had not yet reached.
"When else can I exchange them? Who will do it for me later on?" questioned Muthamma, 70, unwilling to believe officials at a public sector bank who tried explaining that she could exchange the money later.
Bank branches around Mysuru Road in southwest Bengaluru saw small shop owners and traders trooping in with every passing hour.Hard-pressed for space, security personnel had to hold the gates tight to keep out to the burgeoning crowds. "Senior citizens are not able to understand the procedure properly. They are afraid of keeping Rs 500 notes with them. No matter how many times we explain, they just don't understand," said an official at a public sector bank in the area.
Asked why those with accounts in the bank should also produce identity documents to deposit money, an HDFC Bank staffer at the RT Nagar branch tersely said: "Madam, today we are not HDFC Bank. We are RBI."
Request forms to initiate cash exchange began running out at most places, sending officials and citizens into distress. The forms that took less than a minute to fill became the most important document, without which citizens' identity proof would also be no good. At Canara Bank, Koramangala, citizens who realized they could exchange a maximum of Rs 4,000 at a time, launched into a series of discussions and deliberations.
At the General Post Office, however, there was excitement in the air when news broke that the Reserve Bank of India would be sending only new Rs 2,000 notes. "We may be the first to see them, perhaps," said Malathi Rao, waiting eagerly.
Many were waiting since morning for the consignment of notes, which arrived at 12.30pm under tight security. Mohammed Rafeeq, a resident of Shivajinagar who runs a fruit business, told, "I've been waiting since yesterday to get the notes exchanged.There's no food in my house since last night."
Thimmoji Rao, assistant chief post master, explained the delay to impatient citizens, "We couldn't have brought the currency from the RBI last night due to lack of security . It had to be done this morning."
Holding up her two crisp Rs 2,000 notes, Padmavathi M, a retired BSNL official, was the first at the GPO to successfully exchange her notes. "I was in the area to collect my pension and when I saw the line forming up at the GPO, I thought I should join as well. Anyway, it was worth it."
Post offices in Indiranagar and Koramangala saw an unbelievable turnout of citizens waiting to exchange their old notes. Said one official, "Look at this crowd, it seems like the world is going to end tomorrow and they have to get rid of the money as soon as possible."
A senior citizen, Thimmaraju Manjunath, waiting at the post office on Rajbhavan Road, told TOI: "You are from the press? Then make sure Mr Modi knows what we're going through."
Just across the road at the State Bank of Mysore branch, citizens got into a fiery argument over jumping queues.Some others demanded that women be given priority at the counters.
"We've all been waiting here since morning and even at noon, we haven't got to work," said Mona Kar, a private firm employee.
The main branch of Canara Bank (Town Hall) saw at least 200-300 people lined up to exchange their notes. "Not all gathered here need the money because of an emergency. They are paranoid about losing their cash, we are trying to explain to them to queue up only if it's an emergency. They have time till December 31 to exchange old notes."
Frazzled citizens outside Corporation Bank in Koramangala quarreled over queue breaking. "People are panicky and agitated. No one likes to stand in long queues but it isn't easy to handle so many notes and transport them safely. We must look at the larger picture and cooperate as it's just a matter of a few days till things normalize," said an official at the branch.
GATEWAYS TO BWSSB PAYMENT
BWSSB has made it easy for customers to pay their bills through online payment gateways like Paytm, Pay u, Citrus and BillDesk. This will be functional from November 18 to December 31 till the process of exchanging old notes is complete. BWSSB will also receive at its kiosks high denomination notes towards payment till Friday midnight. Consumers can visit BWSSB website http:www.bwssb.gov.in to pay online.
FUEL STATIONS SAY NO TO NEW NOTES
At a few petrol stations, attenders refused to take new notes from customers.A distraught Sanjay who stopped at a petrol bunk in Kamakshipalya was shocked that the attender didn't take the brand new Rs 2,000 note from him, though he had enough change to give Sanjay. "This is unfair. We first stand in line the whole day to get new notes and now they refuse to take it saying they can't accept them today.He isn't even clear what the problem is with Rs 2,000 notes," said Sanjay.


---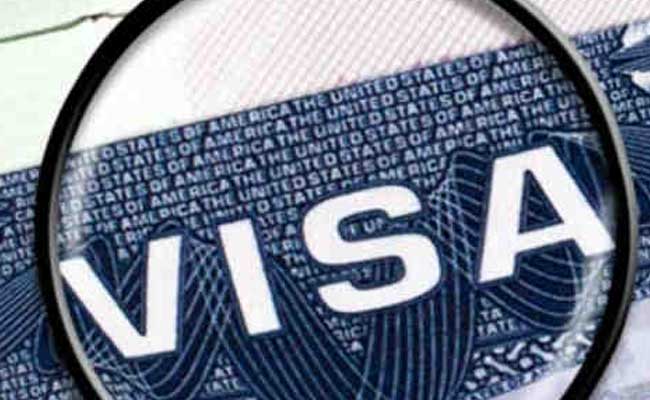 UK's New Visa Crackdown To Impact Indian IT Professionals
London: MMNN:4 Nov. 2016
In a crackdown to curb its soaring immigration figures, the UK government has announced changes to its visa policy for non-EU nationals, which will affect a large number of Indians especially IT professionals.
Under the new visa rules announced last evening by the UK Home Office, anyone applying after November 24 under the Tier 2 intra-company transfer (ICT) category would be required to meet a higher salary threshold requirement of 30,000 pounds from the earlier 20,800 pounds.
The ICT route is largely used by Indian IT companies in Britain and the UK's Migration Advisory Committee (MAC) had found earlier this year that Indian IT workers accounted for nearly 90 per cent of visas issued under this route.
The changes come just days before British Prime Minister Theresa May lands in India on Sunday for her three-day visit.
"The first of two phases of changes to Tier 2, announced by the government in March following a review by the Independent Migration Advisory Committee, will affect applications made on or after November 24 unless stated otherwise," a UK Home Office statement said.
Besides the Tier 2 ICT salary threshold hike, the other changes announced include increasing the Tier 2 (General) salary threshold for experienced workers to 25,000 pounds, with some exemptions; reducing the Tier 2 (ICT) graduate trainee salary threshold to 23,000 pounds and increasing the number of places to 20 per company per year; and closing the Tier 2 (ICT) skills transfer sub-category.
A number of changes have also been announced for the Tier 4 category, which covers maintenance requirements for the Doctorate Extension Scheme.
Nationals outside the European Union, including Indians, will also be affected by new English language requirements when applying for settlement as a family member after two and a half years in the UK on a five-year route to residency settlement in the UK.
The new requirement will apply to partners and parents whose current leave to remain in the UK under the family immigration rules is due to expire on or after May 1, 2017.
The changes follow advice by the MAC earlier this year to curb the Tier 2 ICT route and reduce reliance on foreign workers.
"(Immigration) is not serving to increase the incentive to employers to train and upskill the UK workforce. Ready access to a pool of skilled IT professionals in India is an example of this," the MAC report had said in its findings.
"We did not see any substantive evidence of long-standing reciprocal arrangements whereby UK staff are given the opportunity to gain skills, training and experience from working in India," it noted.
The MAC had added that the evidence indicates that multinational companies with a presence in India had developed a competitive advantage in delivering IT projects in the UK.
"They have developed a delivery model, whereby significant elements of projects are delivered offshore in India, taking advantage of the fact that Indian salaries are lower than in the UK for equivalent workers.
"Indeed, partners told us that India currently has a competitive advantage in training IT workers and in the time it would take to fully upskill the native population, technology would have moved on," the report concluded.
The new rules follow further tightening of the Tier 2 category, which came into force in April this year.
"The UK government's reforms to Tier 2 work visas are intended to ensure that businesses are able to attract the skilled people they need, but also see that they get far better at recruiting and training UK workers first," then UK Immigration minister James Brokenshire had said.


---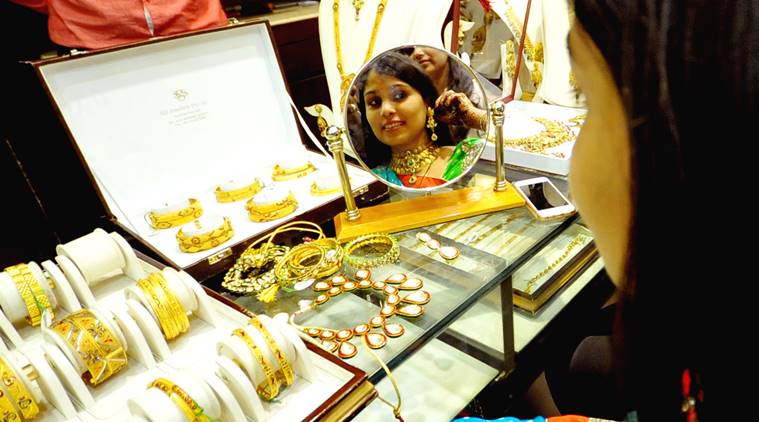 Dhanteras 2016: Significance of investing in gold today, and 3 things to keep in mind while buying
New Delhi: MMNN:28 Oct. 2016
Dhanteras or Dhanatrayodashi is an important Hindu religious festival which is celebrated on the first day of the five-day Diwali festival. 'Dhan' means wealth and 'teras' means the thirteenth day of the moon cycle. This year, it falls on October 28.
Also known as the festival of wealth, Dhanteras is celebrated in the month of Karthik, on the thirteenth day of Karthik Krishna Paksh. Goddess Lakshmi is worshipped on this day, along with Dhanvantri — an avatar of Lord Vishnu. Some even worship Kuber, the Hindu god known as the treasurer of the world. In India, where gold is not just a metal but an emotion as well, it is only natural that we have specific days when it is considered auspicious to buy gold. People purchase gold, silver and other household utensils on this day because they believe doing so will bring prosperity and good luck for the family and business endeavours.
Why buy gold on Dhanteras?
According to Indian mythology, King Hima's 16-year-old son was doomed to die by a snake-bite on the fourth day of his marriage. When his wife found out, she did not let anyone in the house sleep on the fourth night. She put all her ornaments and gold coins in a heap and sang melodious songs. When Yamaraj, the god of death, came in the form of a serpent, he was blinded by the shine of all the gold and sat dazed listening to the songs, thus, not killing the prince. This is said to be the reason why people continue to invest in gold and silver even today, to ward off evil and make way for blessings. People also light lamps to worship Yamaraj on Dhanteras.
Things to keep in mind while buying gold jewellery
It's great to buy jewellery on an auspicious day, but it's important to make sure you get the right deal as well.
1. Make sure you check for Hallmark: It is important you analyse the quality of the metal before investing in it, so that there's no regret later. Try and go for gold jewellery with Hallmark. This certification helps authenticate the purity of the metal. It is the standard mark is seen in most gold. A hallmark mentions the jeweller's identification mark, year of hallmarking, karat and the stamp of the Bureau of Indian Standards (BIS).
While many jewellery brands often mention 'Karat' in their advertisements, a lot of people don't know what it actually means. Karat denotes the measure of gold's purity. For example, 24 carat or 24K contains 100 per cent gold content. Since an ornament with 24K gold would mean pure gold, it is more expensive than 22K or 18K gold. Also note that gold is a soft metal and a pure gold jewellery will be more malleable because of its low density.
The BIS stamp is a certificate that assures the jewellery is made in accordance with the standards laid by the bureau, which is the national standards organisation of India. It also contains the hallmarking year of the jewellery. In addition to this, jewellers also carry their personal hallmark that includes the purity of the metal and the year of making.
2. Stay away from stone-studded jewellery: If you're buying gold mainly as an investment, then keep away from from those studded with stones, especially semi-precious ones. Though they may look much more attractive, remember that while buying, the stone is weighed along with the gold, so the ornament is priced accordingly. This weight is subtracted if you intend to sell the piece later. Stone jewellery also entails higher making charges.
3. Check for buy-back offers: Many jewellers have buy-back offers, wherein if you sell your jewellery back to the same store, then they will take the weight of the piece when bought into consideration, giving you a much better valuation of your ornament instead of going to another jeweller, who will first check the purity of the piece (here the Hallmarking helps, though) and deduct making charges as well.
Of course, if you don't want to take a chance, you could always invest in gold ETFs.


---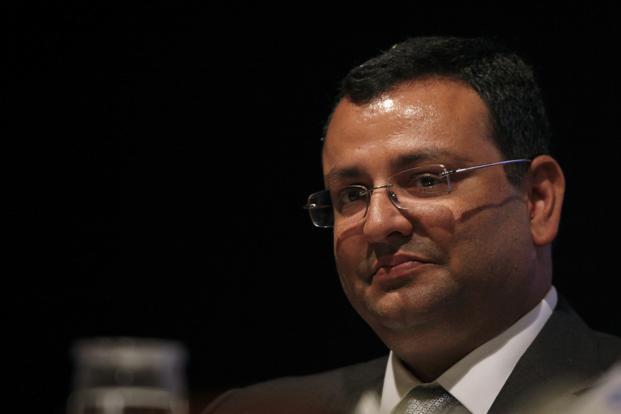 Cyrus Mistry ouster: Tata Trusts has powers to remove Tata Sons chairman
Mumbai: MMNN:25 Oct. 2016
A day after Cyrus Mistry's ouster as chairman of Tata Sons Ltd, there is a lot of speculation around the boardroom coup, but many of them don't seem to be grounded in facts.
Separately, a reading of Tata Sons's articles of association shows that Tata Trusts, its largest shareholder, gave itself special powers in nominating, approving and removing chairmen of Tata Sons in late 2012 – months before Mistry took over the top job in December that year.
For instance, media reports have said there were conflict of interest concerns raised about the award of contracts to companies belonging to the Shapoorji Pallonji Group after Mistry took over.
However, a person close to Mistry said that three years earlier (on 30 October 2013), Mistry had written to Tata group companies that no contracts were to be awarded to the Shapoorji Pallonji Group, run by his family.
Mint couldn't independently ascertain the veracity of this claim and hasn't seen a copy of this letter.
Calls made and messages sent to a Tata Sons spokesperson weren't answered.
Shapoorji Pallonji group companies have had a history of working for the Tatas – even before Mistry's appointment. For instance, Sterling and Wilson Pvt. Ltd, a part of the group, had (or is in the process) of executing at least seven projects for companies such as Tata Motors Ltd and Tata Power Co. Ltd, according to its web site.
Secondly, there are reports which say that Mistry had cleared the acquisition of Welspun India Ltd's renewable energy assets without seeking approval from either Tata or other key shareholders.
"All legal and fiduciary requirements with respect to the Welspun acquisition were met as far as shareholders are concerned," said the person close to Mistry mentioned earlier.
Typically, in a merger and acquisition deal, the board first takes the decision for the deal which is then put up for approval of shareholders.
In any case, giving prior information to a certain set of shareholders, even if they are promoters, would violate the listing obligation and disclosure regulations of the Securities and Exchange Board of India (Sebi).
"Any kind of selective disclosure is prohibited," said JN Gupta, co-founder & managing director of Stakeholders Empowerment Services, a proxy advisory firm.
Another concern raised over Mistry's functioning was that he didn't present a five-year strategy plan to Tata Sons's board. However, the first person quoted earlier said that the five-year plan was presented at least two months back. Mint couldn't independently verify this.
On Monday evening, Tata Sons said the board had replaced Mistry as chairman and that Ratan Tata, his predecessor, would be interim chairman. A selection committee including Tata was mandated to find a replacement for Mistry in four months.
Still, while reasons for Mistry's abrupt removal remain unclear, there is no doubt that the board of Tata Sons has the power to do so. Tata Trusts, which consists of a clutch of trusts such as the Sir Dorabji Tata Trust and the Sir Ratan Tata Trust, owns two-thirds of Tata Sons, and has special rights in the holding company of the conglomerate, especially when it comes to appointment and removal of chairmen, according to the Tata Sons articles of association.
According to article 104B, as long as Tata Trusts has at least 40% shareholding, it can nominate one-third of the directors of the Tata Sons board.
The quorum for a meeting of the Tata Sons board "shall include a majority of the directors who are appointed pursuant to Article 104B."
The Articles also say that the selection committee will consist of three people "nominated jointly by the Sir Dorabji Tata Trust and the Sir Ratan Tata Trust who may or may not be directors of the company", one person nominated by and among the board of directors and an independent outsider selected by the board.
More importantly, a majority of the directors nominated by the Trusts have to approve with affirmative voting the appointment and removal of chairmen. Affirmative vote items are those where, in the absence of participation by the concerned directors, the company cannot undertake an action.
Some of these special powers seem to have been added to the articles of association at the time of Mistry's appointment as chairman and after that. To be sure, these may have also been added to protect the interests of Tata Trusts. Mistry's appointment as chairman of Tata Sons was only the second time the trusts and the holding company had different chairmen. The first instance was when JRD Tata was the chairman of the Tata Trusts and Ratan Tata was chairman of Tata Sons for a few years in the 1990s.
The article relating to the selection process of chairman and the constitution of the selection committee was added by a special resolution passed at an extraordinary general meeting (EGM) held on 6 December 2012. The article relating to affirmative votes of a majority of directors nominated by the Trusts was passed at an EGM on 9 April 2014.
Perhaps, because of these, a prominent Mumbai-based corporate lawyer said, on condition of anonymity that it wouldn't be advisable for Mistry to take the legal route.
An official spokesperson for the Shapoorji Pallonji group said in a statement: "Neither the SP Group nor Mr.Cyrus Mistry have made any statement yet. While the circumstances are being studied, there is no basis to media speculation about litigation at this stage. As and when a public statement becomes necessary, it would be made."
While the boardroom putsch has been brewing for some time, Mistry himself is said to have been unaware of this impending removal. According to the person quoted earlier, Mistry, who had returned from China on Saturday from a business meeting, was informed about this just prior to the board meeting by Tata Sons director Nitin Nohria.
A second person close to Mistry said there has been lapses on both sides but nothing to warrant Monday's action. He declined to elaborate.
A former Tata group executive told Mint that Mistry was an "aloof figure and chose to operate through the group executive council and his dealings with many of the CEOs were very peremptory and authoritative".
On Tuesday, Ratan Tata met with CEOs of the operating companies of the Tata group, a move questioned by proxy advisors. That is because even though Ratan Tata is the interim chairman of Tata Sons, he automatically doesn't become chairman of companies such as Tata Motors and Tata Power.
"Can a holding company call a meeting of group CEOs? I would say no. It is more of a custom and it is not correct," said SES's Gupta.
In a letter addressed to "colleagues" on Monday, Ratan Tata said that he agreed to take over as interim chairman "in the interest of and reassurance to the Tata group." He reiterated that in the meeting with managing directors and senior leaders of Tata companies, a Tata Sons statement said.
"This will be for a short time. A new permanent leadership will be in place," the statement quoted him as saying. Tata asked group companies to act as leaders in their respective markets and enhance returns to shareholders.
"I look forward to working with you as we have worked together in the past. An institution must exceed the people who lead it. I am proud of all of you, and let us continue to build the group together," he was quoted as saying. He asked the leadership of the companies to focus on their respective businesses, without being concerned about change in leadership, according to the statement.
Referring to ongoing initiatives in the companies, he was quoted as saying, "We will evaluate and continue to undertake those that are required to. If there is any change, they will be discussed with you."
The meeting lasted 25 minutes, Bloomberg reported, adding that Tata didn't disclose reasons for replacing Mistry. The report cited a person with direct knowledge of the matter as the source for the information. Mistry's replacement was announced on Monday after the close of stock-market trading.
In intra-day trading, shares of Tata Group companies fell on Tuesday. Tata Steel Ltd fell 4%, Tata Global Beverages Ltd declined 3.3%, Tata Power Co Ltd slipped 2%, Tata Consultancy Services Ltd shed 1.2% and Tata Motors Ltd was down 2.2%. The benchmark Sensex index was down 0.1%.
"The biggest issue is that this (Mistry's ouster) is very sudden and immediate. Stakeholders would want to know the reason for this sudden and immediate change," said Gupta.


---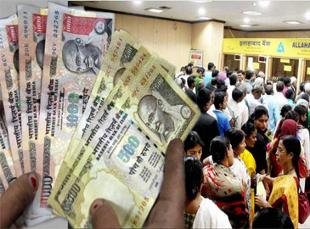 Debit Card Breach Could Dent PM Modi's Push To Go Cashless: Foreign Media
MMNN:21 Oct. 2016
India's quest to become a cashless economy has been dealt a blow by a data breach that compromised as many as 3.2 million debit cards.
Prime Minister Narendra Modi urged Indians in a radio address in May to use cashless payments to discourage corruption and keep track of money. Convincing them may get harder after India's national card payments network said that the data violation led to fraudulent transactions, mainly in China and the U.S.
The illegal withdrawals were limited to 641 customers of 19 banks, and the total amount involved was just 13 million rupees ($194,000), the National Payments Corp. of India said in a statement late Thursday. Yet the breach could reduce faith for cashless transactions in a country where Google Inc. estimates the digital payments industry will grow 10 times to $500 billion by 2020.
"Given that most Indians are in the villages and not tech savvy, there will be lot of apprehension regarding usage of digital money and cards after this breach," said VVSSB Shankar, founder of i-lend, India's first peer-to-peer lender. "This is a major setback for India's fight against the cash economy. Banks will have to increase security measures and improve efforts to educate people to tide over this."
Cash King
The South Asian nation has been aggressively pushing cashless payments, touting its so-called JAM mechanism that involves bank accounts for the poor, biometric identity cards and high mobile phone usage. About 98 percent of consumer payments are still made with cash, a report by PricewaterhouseCoopers Plc showed in 2015. That's even with 697 million debit cards and 26 million credit cards in the country at the end of July, RBI data show.
Customers needn't panic, A.P. Hota, managing director and chief executive officer of National Payments, said in the statement. Banks have advised customers to change their card security codes, and in cases where customers couldn't be contacted, have blocked their cards and are issuing new ones, the payments system operator said.
State Bank of India, the nation's largest lender, said in a statement that it had blocked the cards of certain customers as a precautionary measure. ICICI Bank Ltd. said it had changed codes of cards used at affected ATMs.
Defense Lines
"Banks have taken steps to isolate affected cards and accounts," said Tirthankar Patnaik, Mumbai-based chief strategist and head of research at Mizuho Bank Ltd. "Also, in India, the bank customer has two lines of defense: a mandatory shadow reversal in case the customer notifies the bank of a breach and deposit insurance in case of an irreversible loss."
The Reserve Bank of India August blamed an "unusually high and protracted" demand for notes and coins for slowing down the velocity of money, or the pace at which commercial lenders make fresh loans, which in turn become new deposits for the banking system and lead to further credit expansion.
Currency in circulation is more than nine times what it was 17 years ago. By comparison, China's yuan pile has increased less than sixfold, even though the mainland's economic expansion has outpaced India's.


---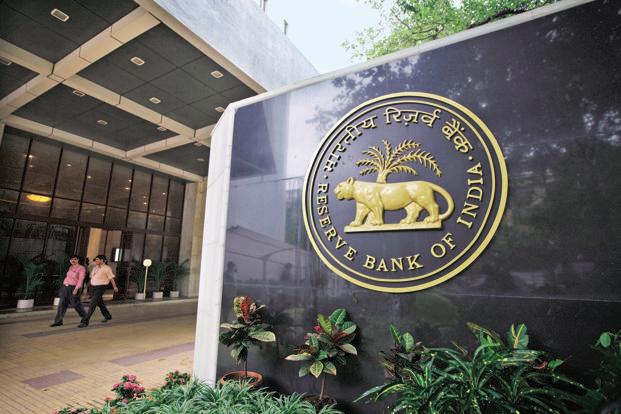 RBI to cut rates in early 2017, aided by weak inflation
Bengaluru:MMNN:18 Oct. 2016
The Reserve Bank of India is expected to take advantage of expectations that inflation will remain low in the near-term and cut interest rates again early next year with an aim to boost already-solid growth a little bit more, a Reuters poll found.
New RBI governor Urjit Patel and his six-member Monetary Policy Committee used the same rationale for their surprise 25 basis point (bps) cut to 6.25% earlier this month, the lowest since November 2010.
Inflation cooled to a 13-month low of 4.31% in September and the latest Reuters poll of economists expect it to average 4.8% in the January-March quarter of 2017, just under the RBI's near-term target.
"The significant run-up in CPI inflation between April and July was mainly driven by food prices. But thanks to normal rains, it could reverse quickly, taking inflation to well below (the) RBI's early-2017 target of 5 percent," wrote Pranjul Bhandari, chief economist for India at HSBC.
Since the start of 2015, the RBI has chopped 175 bps from its key repo rate. But after the next expected cut to 6.0%, the central bank is forecast to hold rates steady for the rest of the 12-month survey horizon.
A further rate cut would help the Indian government in its efforts to boost economic growth to above 8%.
It was last measured at 7.1% in the March-June quarter, one of the strongest rates in the world but still not fast enough to create enough new jobs to absorb all the one million people who join the workforce every month.
The poll forecast gross domestic product would grow 7.7% in the fiscal year to end-March 2017 and 7.8% in the following year, slightly more than the International Monetary Fund's latest projection of 7.6% for both years.
HSBC's Bhandari, who is forecasting 7.3% growth for next year, wrote: "...higher urban consumption supported by government wage hikes, sufficient banking sector liquidity and robust FDI inflows are likely to keep growth buoyant."
India's government, led by Prime Minister Narendra Modi, has introduced a raft of new economic policies since coming into power two years ago, most importantly a goods and services tax bill that will replace multiple federal and state levies and transform the economy into a common market.


---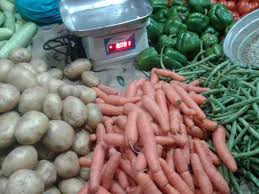 RCom to sell 51 p.c. in tower assets to Brookfield for Rs 11,000 crore
MUMBAI :MMNN:14 Oct. 2016
Anil Ambani-led Reliance Communications Ltd. (RCom) has signed a non-binding term sheet with Canadian Brookfield Infrastructure Group (Brookfield) to sell a majority 51 per cent stake of its nationwide tower assets and related infrastructure for cash consideration of Rs. 11,000 crores, making it one of the largest FDI in infrastructure sector.
Under the term sheet, the specified assets are intended to be transferred from Reliance Infratel Ltd. (RITL) on a going concern basis into a separate SPV, to be owned by Brookfield, said a RCom statement. It added that RCom will continue as an anchor tenant on the tower assets, under a long term MSA, for its integrated telecommunications business.
RCom and Brookfield expect considerable growth in tenancies based on increasing 4G offerings by all telecom operators, and the fast accelerating trends in data consumption, which are expected to contribute to significant growth in revenues and profitability for the towers business in the future, said the statement.
RCom and Brookfield also see several opportunities for consolidation in the towers industry in India that will further enhance growth and value creation in the future. RCom intends to utilize the proceeds of the proposed transaction solely to reduce its debt.
RCom will retain 49 per cent stake in the business to be monetised later, as it expects considerable value creation in the next couple of years, in view of likely significant growth in tenancies owing to spread of 4G networks and fast increasing data consumption.
RCom will utilize entire Rs. 11,000 crore to reduce debt and the combination of RCom's wireless business with Aircel will reduce RCom debt by another Rs. 14,000 crore.
These 2 transactions put together will reduce RCom debt by 60 per cent from Rs. 42,000 crore to Rs. 17,000 crore, while RCom will continue 50 per cent stake in combined wireless business, and 49 per cent stake in Towers business.
Besides, RCom will retain 100 per cent of its highly profitable Indian Enterprise business, Data Centres, Optic Fibre, global submarine cables, GCX, amongst other.
"RCom is planning to monetize its real estate to raise another Rs. 5,000 crore, and reduce overall debt from Rs. 17,000 crore to Rs 12,000 crore," a source told The Hindu.
Analyst believes that RCom financials will improve in FY17 given it does not require any major spend for spectrum or capex in the future, as post the merger with SSTL and Aircel being completed, and with spectrum sharing already implemented with RJio, it has extensive 2G, 3G and 4G networks already operational across the country. "RCOM will emerge as one of the stronger telecom operators in the country post the strategic transactions that are under implementation," said Paras Bothra, vice president of equity research at Ashika Stock Broking Ltd
RCom shares were trading up 2 per cent at Rs 48.75 in an almost flat Mumbai market on Friday noon.
The proposed transaction is subject to definitive documentation, customary approvals and certain other terms and conditions. Accordingly, there can be no certainty that a transaction will result, said the company statement adding that further announcements will be made at an appropriate stage.


---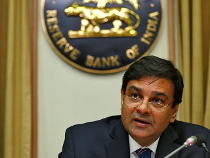 IRCTC plans insurance cover for mobiles, laptops
New Delhi :MMNN:7 Oct. 2016
Buoyed by the success of the 92 paise travel insurance policy for passengers, IRCTC is now planning to launch another scheme for passengers' gadgets like mobile phones and laptops.
The first round of meeting in this regard was held between IRCTC officials and insurance companies, IRCTC Chairman and Managing Director A K Manocha said. "There are some concerns that insurance companies have about false claims.
We have shared a few ideas with them and also asked for their suggestions. Offering this policy to credit card holders or government officials in the initial stage is one of the ideas we have floated to mitigate cases of false claims," he said.
Manocha wishes to make this scheme available both in cases of rail accidents as well as of thefts. He said, "I am trying hard to push companies to give insurance cover in instances of theft as well. So far, they have expressed their willingness to offer it only in cases of mishaps."
The proposal follows the success of the travel insurance scheme launched by IRCTC last month. Already over one crore passengers have opted for it.
The policy unveiled last month offers insurance cover of up to Rs 10 lakh for a premium of 92 paise in case of accidents or an untoward incident like terrorist attack, dacoity, rioting, shootout or arson.
To promote this scheme during the festive season, IRCTC has in fact decided to reduce the premium from 92 paise to 1 paisa for tickets booked between October 7 to October 31 as part of its Diwali bonanza.


---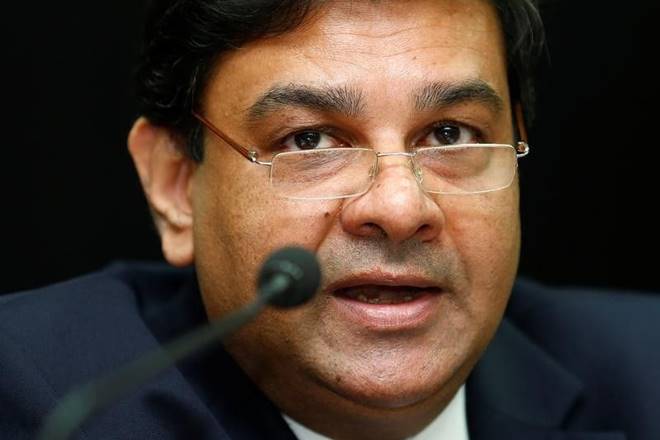 RBI monetary policy: Falling inflation gives room to Urjit Patel to cut rates; will he do it today?
New Delhi :MMNN:4 Oct. 2016
The Reserve Bank of India (RBI), at the bi-monthly monetary policy meet today, will announce its decision on interest rates as set by the six-member Monetary Policy Committee (MPC). This is also governor Urjit Patel's first monetary policy after he has taken charge as the RBI governor in September.
Theoretically, the time is ripe for another rate cut now, but the RBI may wait till December to do so.
Since January 2015, the RBI has cut the repo rate by a cumulative 150 bps. The rate currently stands at 6.5 percent. The Consumer Price Inflation (CPI) trajectory, gives one strong reason to expect a rate cut at the earliest. At the last reading (in August), the CPI inflation fell to 5.05 percent compared with 6.07 percent in July.
The RBI has a March, 2017 target of 5 percent inflation. Most economists believe that inflation might well fall below that level during this period given that monsoons this year have been favourable, enabling better crop output. Food price inflation, the main villain in the inflation story, has eased considerably in the recent past, giving room for further rate cuts.
Most economists, however, expect the Monetary Policy Committee (MPC) to advise RBI to hold its rates for now and cut rates in the December policy. This is because by then the RBI will have more data on the trend of food prices, the impact of monsoon and can weigh other upside risks to inflation such as the impact of the 7th Pay Commission. What is also critical is besides the announcement on interest rates, the language of the policy too will also be watched closely for cues on the future course of RBI's action on various areas. This will include any likely change in the course of ongoing bad loan clean-up exercise and RBI's outlook on economy. "The Reserve Bank of India's (RBI) policy communique will be more critical than its rate action for the market to ascertain the future path of interest rates," India Ratings and Research said in a note.
"There are some good reasons why a rate cut could materialise in the upcoming October 4 meeting. The recent fall in food prices has been sharper than expected, and cutting earlier keeps the RBI a safe distance away from possible Fed hikes. Yet our base case is for a rate cut in December. This is because, by December, two new inflation prints which are expected to be well below 5 percent will be available," said Pranjul Bhandari, Chief India Economist, HSBC and Dhiraj Nim, economics associate at HSBC in a note.
"Moreover, given that the RBI was highlighting upside risks until its last meeting, it may prefer to move in steps, i.e. change the outlook on inflation now and cut rates in December. Furthermore, to get more bang-for-the-buck for monetary transmission, the RBI may want to get through the period of foreign currency non-resident (FCNR) deposit outflows before it cuts more," the HSBC economists said.
In the 9 August monetary policy, the RBI had highlighted the upside risks to inflation. "Risks to the inflation target of 5 percent for March 2017 continue to be on the upside.
Furthermore, while the direct statistical effect of house rent allowances under the 7th CPC's (Central Pay Commission) award may be looked through, its impact on inflation expectations will have to be carefully monitored so as to pre-empt a generalisation of inflation pressures. In terms of immediate outcomes, much will depend on the benign effects of the monsoon on food prices," the RBI said.
In a note, CARE ratings too said chances are high for a status quo in rates. "While we believe there will be no change (70 percent probability), the chances of a rate cut (30 percent probability) has surfaced after border tensions escalated last week. Also, given that this would be the start of the bust season, there would also be a justification on the economic front," said CARE. That said, one cannot rule out a surprise rate cut if the MPC chooses to cut rate now before the US Fed rate action comes in December. One must remember that there has been calls for rate cuts from the government in recent months.
The bottomline is this: Going by the inflation trends, one shouldn't be surprised if Urjit Patel announces a rate cut at 2:30 pm for reasons as explained above. But chances are more for the rate cut bonanza to come in December.


---