---
Taimur Ali Khan Arrives. Kareena Kapoor Welcomed Into 'Mommy Club' By Karisma, Amrita
New Delhi:MMNN:20 Dec. 2015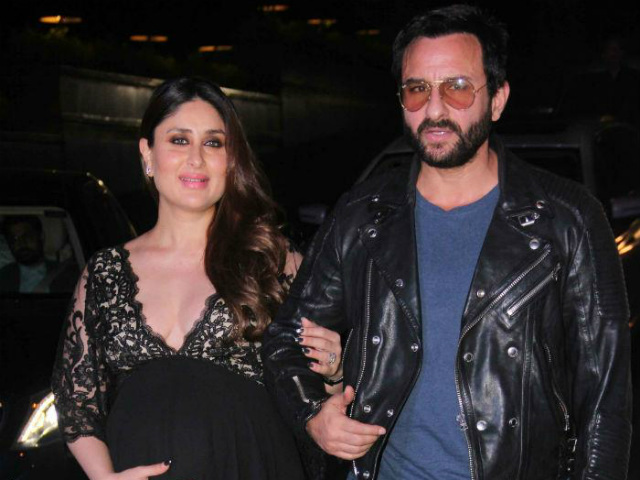 The birth of Kareena Kapoor and Saif Ali Khan's first child, a son they've named Taimur, has been welcomed on social media by Instagram posts and tweets from the celeb couple's family and friends.
Taimur Ali Khan was born in Mumbai's Breach Candy Hospital this morning and his parents released a statement welcoming him shortly afterwards. On Twitter, the baby announcement was made by filmmaker Karan Johar, who Kareena in 2001's Kabhi Khushi Kabhie Gham... and produced Saif's film Kal Ho Naa Ho in 2003.
"I'm so, so happy," tweeted Karan, the first to congratulate the new parents online. His tweet was followed by posts from Kareena's sister Karisma Kapoor, best friend Amrita Arora and celebrities like actor Tusshar Kapoor and singer Sophie Choudry.
This morning, Kareena and Saif announced baby Taimur's arrival with this statement: "We are very pleased to share with you all the wonderful news about the birth of our son:
Taimur Ali Khan Pataudi, on the 20th of December 2016. We would like to thank the media for the understanding and support they have given us over the last 9 months, and of course especially our fans and well-wishers for their continued affection. Merry Christmas and a happy new year to you all."
Kareena Kapoor, 36, and Saif Ali Khan, 46, fell in love on the sets of 2008 film Tashan. They dated for four years before getting married in 2012.
Kareena Kapoor will next be seen in Veere Di Wedding, with Sonam Kapoor and Swara Bhaskar. Kareena made headlines when she was cast in the film - actresses have earlier been dropped from movies after announcing their pregnancies, notably Aishwarya Rai Bachchan who was replaced by Kareena in Madhur Bhandarkar's Heroine.
Kareena was last seen in Udta Punjab, co-starring Shahid Kapoor, Alia Bhatt and Diljit Dosanjh. Saif Ali Khan has director Vishal Bhardwaj's Rangoon releasing next year.


---
Priyanka Chopra: Honoured to serve as Unicef Global Goodwill Ambassador
Mumbai:MMNN:13 Dec. 2016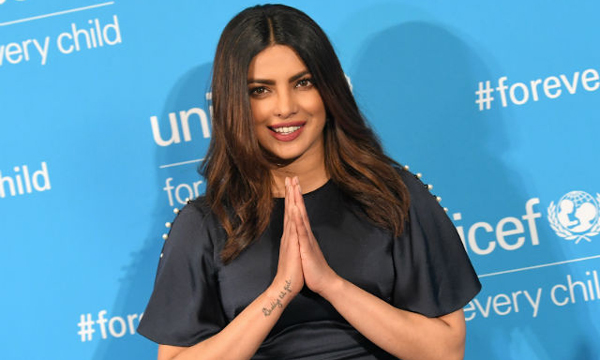 Actress Priyanka Chopra, who has created waves with her stint in the American drama series 'Quantico', says she is honoured to serve as Unicef's Global Goodwill Ambassador.
Priyanka, on Tuesday, tweeted: "Can't believe it's been 10 years! Honoured to now serve as UNICEF Global Goodwill Ambassador along with this amazing group For Every Child."
The former beauty queen, who will be seen making her international debut with the film 'Baywatch', shared a photograph of herself along with football star David Beckham and actress Millie Bobby Brown on Instagram.
The 'Bajirao Mastani' actress thanked Beckham and Brown for introducing her to the Unicef global family.
"Thank you David Beckham and Millie Bobby Brown for inducting me into the UNICEF global family. Always delighted to meet like minded people who believe that there is humanity left in us after all," she wrote along side the image.
Priyanka also praised Brown for being a 'superb host' and congratulated her for the 'Golden Globes nod for every child'.



---
Manish Malhotra turns 50: B-Town beauties celebrate
Mumbai:MMNN:6 Dec. 2015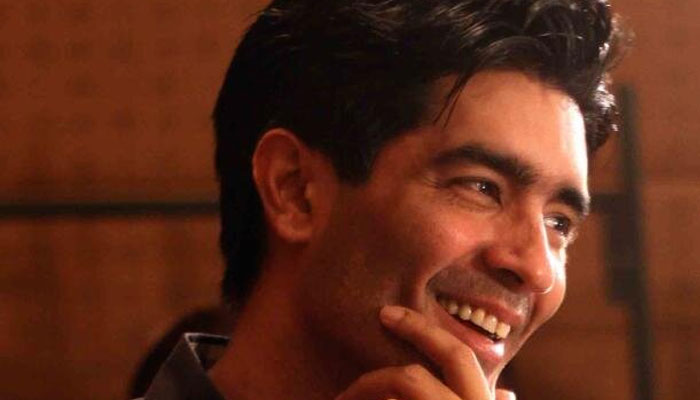 Country's leading fashion designer and the man who dresses more than half of Bollywood celebrities, Manish Malhotra turned 50 on Monday and his B-Town friends ensured they made noise about the same.
Filmmaker Karan Johar, who's also one of Malhotra's closest friends threw a happening bash on the big day and Bollywood's best dressed celebrities made it to the party.

Here's a look at who wore what to the do: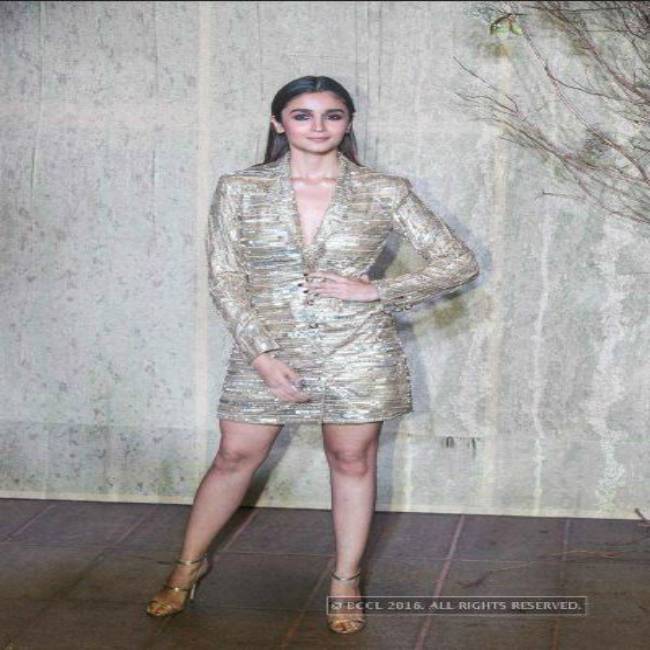 Alia Bhatt: As expected the 'Dear Zindagi' star wore a Manish Malhotra creation on the designer's birthday. Alia was seen looking sexy as hell in a Manish Malhotra long sequined blazer. Bhatt clubbed the same with sheer gold sandals.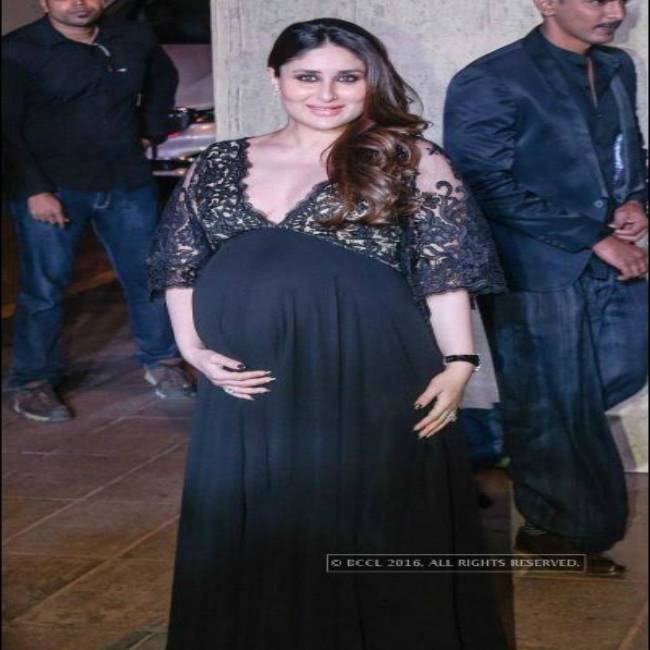 Kareena Kapoor: Soon-to-be-mummy Kareena Kapoor looked lovely as ever. She opted for a blace lace gown and need we say more?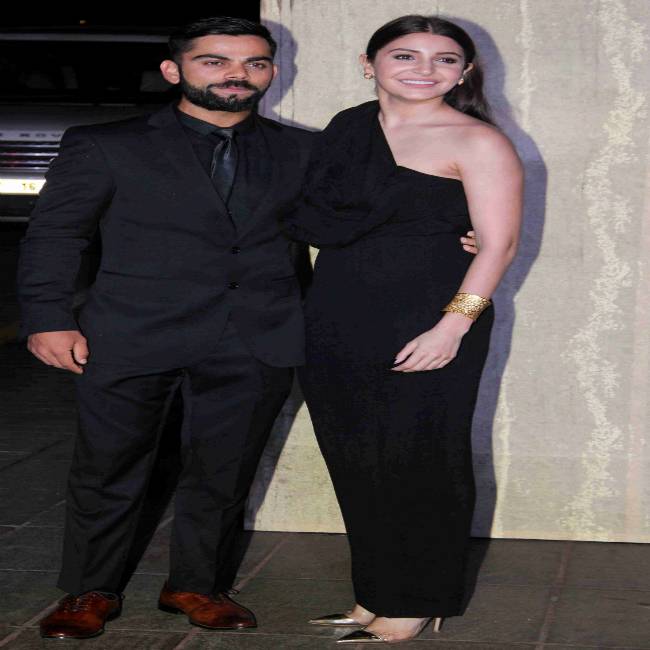 Virat Kohli and Anushka Sharma: The couple of the moment, Virat and Anushka looked dressed to perfection. While Virat looked dapper in an all black suit, Anushka chose a Vizyon maxi. The actress completed the look with stylish pumps from Gianvito Rossi.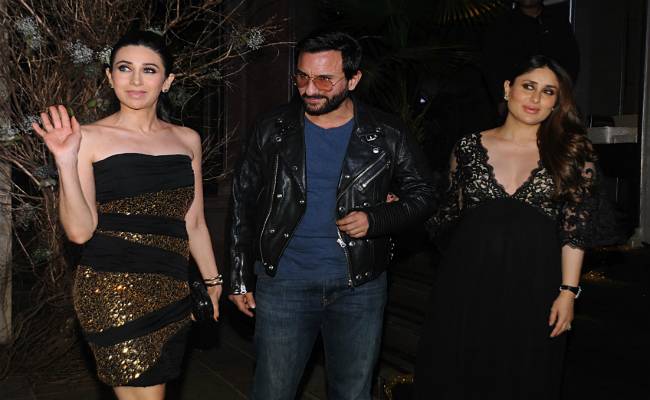 Saif Ali Khan: Accompanied by the Kapoor beauties, Saif kept it casual and don't we love that thing about him? The actor chose his signature jeans and a black leather jacket with a casual blue tee.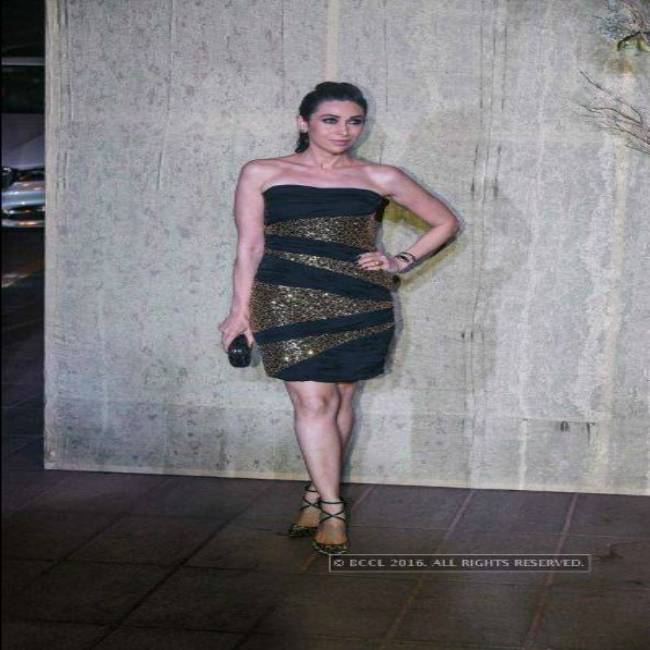 Karisma Kapoor: Karisma was spotted wearing a black and gold Robert Rodriguez mini dress. She clubbed the dress with Christian Louboutin sandals and a Bottega Veneta clutch.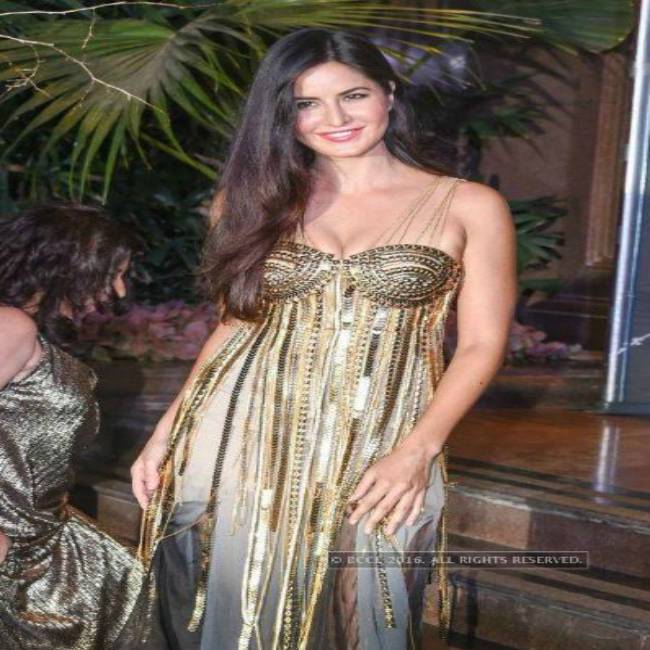 Katrina Kaif: Katrina looked breathtaking! She wore an embellished sheer Abu Jani- Sandeep Khosla gown along with a pair of Christian Louboutin footwear.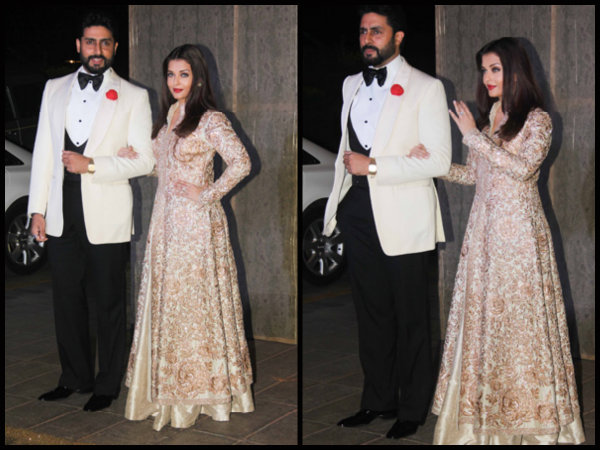 Aishwarya Rai and Abhishek Bachchan: The couple looked good as usual, but some complained that the duo could have kept it simple. While Abhishek paired a white tuxedo jacket with black pants, Ash wore a rich golden long kurta and lehenga by none other than Manish Malhotra.



---
Yuvraj Singh's wife Hazel Keech gets a new name after their wedding
New Delhi:MMNN:2 Dec. 2015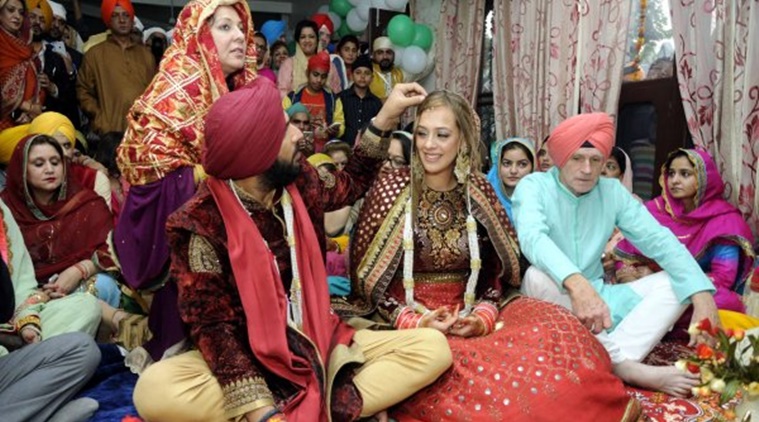 Yuvraj Singh and Hazel Keech's first wedding, done according to Sikh rituals in Chandigarh, is over. The couple has now reached Goa for wedding no. 2 which will take place according to Hindu rituals on December 2.
And then, they would be in Delhi for a star-studded wedding reception in Delhi which may be attended by Prime Minister Narendra Modi, Bollywood superstars Salman Khan, Shah Rukh Khan, and Amitabh Bachchan.
But in the middle of this hectic schedule, it has come to light that the actor's name has been changed. She has been christened Gurbasant Kaur after the couple's wedding at the Dera of Baba Ram Singh, about 40 km from Chandigarh.
According to reports, the change caught people's attention when Balvinder Singh, who performed the rituals, addressed Hazel as Gurbasant Kaur during the wedding ceremony. Yuvraj and Shabnam are ardent followers of Baba Ram Singh, who reportedly suggested Hazel's name change.
Though Yuvraj and his mother are followers of Singh, the cricketer's father Yograj Singh gave a miss to the wedding in Chandigarh as he didn't want it to take place at the Dera. Yograj Singh did attend other festivities including the cocktail party in Chandigarh.
But, for those who have known Hazel for a long time, her changed name might come as a surprise as she was the one who raised her voice against racial discrimination based on her name just a few moths back.
An employee of a money transfer company had refused to offer her services as Hazel's name sounded un-Indian to him. Even Yuvraj supported her then and tweeted, "We all are human beings. Is that not enough? Racial discrimination will not be tolerated."



---
Hrithik Roshan ranks 3rd on the World's Most Handsome Faces list!
MUMBAI:MMNN:25 Nov. 2016

It isn't a surprise that Hrithik Roshan, who is known for his drop-dead Greek God looks, has made it to the list of 'Most Handsome Man in the World list' put out by a leading international website.
His striking good looks, coloured eyes and overall personality has often allowed him the privilege of featuring on the list of best looking men across the world. Salman Khan also makes it to the list is ranked at No. 7.
Keeping the Bollywood superstar company in the envied top three positions are Hollywood actor Tom Cruise, followed by Twilight star Robert Pattinson. Hrithik is in third position and beats even Johnny depp and Brad Pitt who are at number four and number 8 respectively.
Roshan, who is no stranger to featuring in such lists, believes that 'handsome is what handsome does' and feels humbled that he has made it to the list.
Of course he is happy with the praise lavished on him for his facial features and near-perfect physique.
However he still feels that good looks may have won him that position but what will really make him stand out is his quest to 'put a smile on the face of people around him and many out there who could heal with just a little Tender Loving Care.'

Here is the complete list:

1. Tom Cruise,
2. Robert Pattinson,
3. Hrithik Roshan,
4. Johnny Depp,
5. Tom Hiddleston,
6. Omar Borkan Al Gala,
7. Salman Khan,
8. Brad Pitt,
9. Hugh Jackman, and
10. Billy Unger.



---
Brad Pitt cleared by FBI in child abuse case with 'no charges'
MMNN:23 Nov. 2015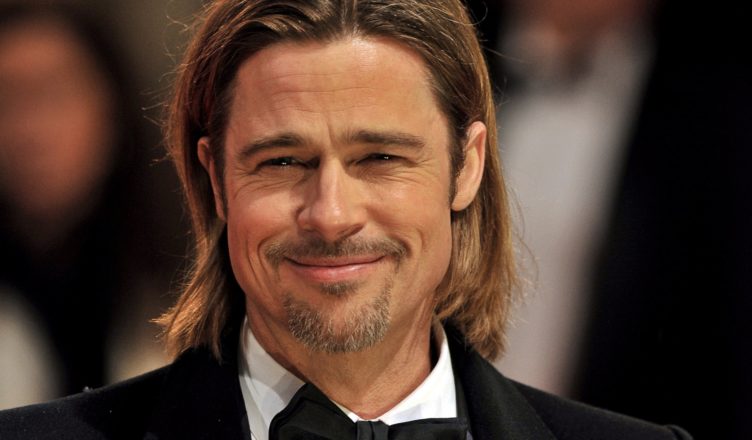 Brad Pitt has officially steered clear of investigation made by the 'Federal Bureau of Investigation' concerning an alleged child abuse a couple of months ago. The FBI is no longer investigating the 52-year-old actor regarding his involvement in an alleged incident with a child aboard a private plane on September 15.
A statement released by an FBI spokesperson reads, "In response to allegations made following a flight within the special aircraft jurisdiction of the United States which landed in Los Angeles carrying Mr. Brad Pitt and his children, the FBI has conducted a review of the circumstances and will not pursue further investigation.
" Adding, "No charges have been filed in this matter."
Angelina Jolie filed for divorce from Pitt citing 'irreconcilable differences' and sought custody the former couple's all six children.
Accordingly, the kids will remain with their mother while continuing 'therapeutic visits' with their father.
At this point, Pitt has seen his children twice since. Both A-listners recently made their way back into the spotlight after the very public split.
While Jolie appeared in a video for the 'International Criminal Court' in support of a recent policy regarding children, Pitt hit the red carpet for his latest film 'Allied' with co-star Marion Cotillard.



---
ABHAY TO CHAMPION INDIE CINEMA NOW
New Delhi:MMNN:22 Nov. 2015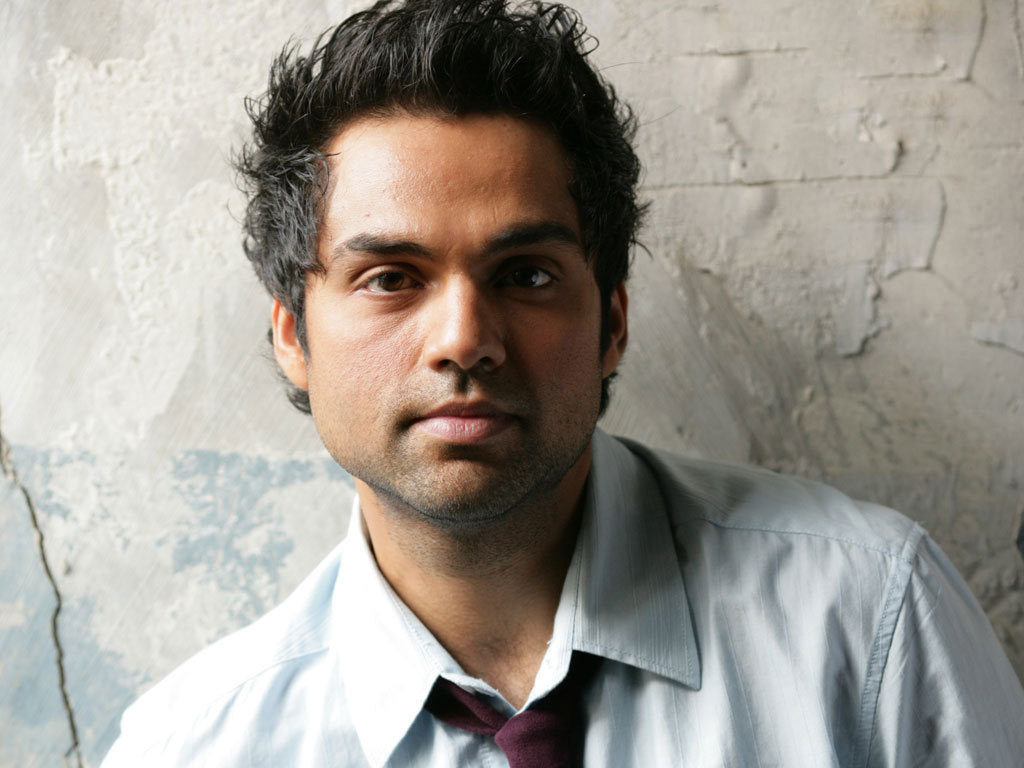 The actor has turned distributor, acquiring three festival favourites which he will release online.
After turning producer with his 2014 romcom One By Two, Abhay Deol is now foraying into distribution. His banner, Abhay Deol Presents, will now release independent films online.
The 40-year-old actor has acquired three films from the ongoing National Film Development Corporation of India (NFDC) Film Bazaar in Goa — Aditya Vikram Sengupta's Venice Film Festival and National Award-winning Labour Of Love, Payal Sethi's Leeches, a UN Women Selection, and Brahmanand's documentary on Jagjit Singh, Kaagaz Ki Kashti. The films will go straight from festival screening to a digital release.
"I was blown away by Aditya's sensibilities and his ability to spin a story without any spoken dialogues. Payal's Leeches has beautifully woven a compelling story around an issue that is anathema to our social fibre and well-being. Kagaz Ki Kashti succeeds in powerfully bringing a legend back to life. I want to ensure that audiences across the world get to watch these films," Abhay told Mirror.
He went on to inform that he had decided to distribute indie films because they are for a niche audience and he can explore opportunities in an emerging market like the digital platform.
"The number of single screens is diminishing and smaller films don't get a release alongside the biggies and sales is restricted too. The economics to engage in theatrical releases don't make sense because even the minimum P&A (Promotion and Advertising) budgets required to secure a decent release adds unhealthy weight on a small film. What we need now is to adopt alternate avenues of distribution," he asserted.
Will he market big-budget commercial films as well? "Mainstream films don't need this kind of a push. What can I add there?" he argued. What about acting in indie films? "I'm taking one step at a time. I'm already an actor and would like to balance mainstream and niche cinema."
On the subject of piracy he maintained that it stems primarily from unavailability of content on legitimate digital platforms. "If your film is made available at the right time, I believe the audiences would pay and watch it on a platform legally.
Moreover, monetisation through digital distribution is increasingly resulting in a positive return on investment. Licensing platforms are offering fair payouts and paving the way for audiences around the world to watch and appreciate South-Asian content," said Abhay who was to attend the Film Bazaar in Goa but had to cancel his plans after he fell ill.



---
At Geeta Phogat's Wedding, What Aamir Khan Said About Currency Ban
New Delhi:MMNN:21 Nov. 2015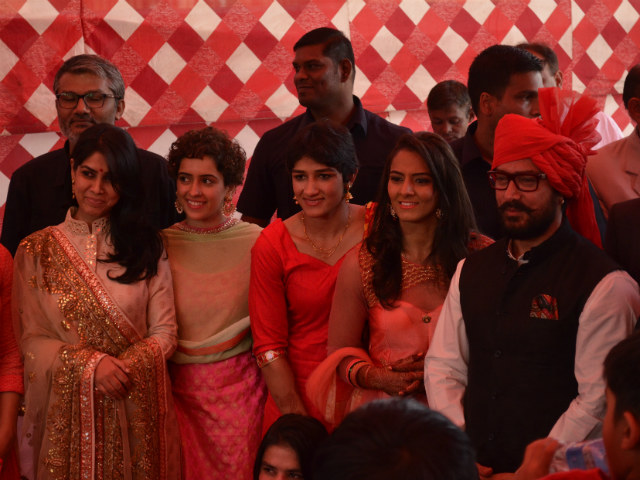 Aamir Khan is a man who chooses his words with great care, more so after his remarks on 'intolerance' last year provoked an absolute torrent of recriminations and angry protests. Nobody should be surprised, then, by what the 51-year-old actor said when he was asked about the currency ban last weekend, at the wedding of wrestler Geeta Phogat in Haryana.
Geeta is a daughter of former wrestler Mahavir Phogat, played by Aamir Khan in upcoming film Dangal. The wedding, held in Balali village in Haryana on Sunday, was attended by the entire cast of the film, led by Aamir who was not only guest of honour but also participated in proceedings as a member of the family.
Aamir, who is very close to the Phogats, offered to gift Geeta her wedding outfit - she refused, saying his presence was gift enough - and personally supervised the buying of gifts for both the bride's and groom's families. So when he appeared to address the press, wearing a red safa and black Nehru jacket, reporters asked him about Prime Minister Narendra Modi's currency ban. Diplomatically, Aamir said, "I will not comment on this matter."
He did, however, say that it hadn't been difficult to implement wedding preparations. "As far as cash for the wedding is concerned, I had no issues. All my cash is in the bank and payments were made in cheque," he told reporters outside the wedding venue in Balali, Haryana.
Some two weeks ago, PM Modi sprung a massive surprise on the country by declaring all 500 and 1000 rupee notes invalid. Severe restrictions have been placed on the exchange of old notes and on the withdrawal of cash from banks and ATMs.
Geeta Phogat's wedding, for which Aamir skipped the Coldplay concert in Mumbai on Saturday, was a grand affair. Aamir was pictured with the bride, her father and her family as well as his co-stars from Dangal - TV star Sakshi Tanwar, who plays his wife and actress Sanya Malhotra, who plays Geeta. Fatima Sana Shaikh, who features as Geeta's sister Babita was not present at the wedding.
Dangal, expected to be one of this year's biggest films, tells the story of how Mahavir Phogat defied convention and disapproval from his village to train his daughters in his chosen sport. Geeta and Babita Phogat are two of India's most celebrated wrestlers, winning medals at the 2010 Commonwealth Games. Aamir, who plays Mahavir Phogat as a young and middle-aged man, said, "We portrayed the village as truthfully as possible." Dangal was mostly shot around Ludhiana in Punjab.
An Aamir Khan film, coming as it does once in a year sometimes two, is almost always an event that is worth the wait. Watch Dangal, however, for the performances of the young actresses playing Geeta and Babita, says the actor.
"If I have to rate our performance in the film, I would say that these kids performed 10 times better than what I did. No, I am not exaggerating anything. Once the film releases, the audience will understand. I have been working in the industry for last 25 years, but these kids are highly talented," he said.
The younger versions of Geeta and Babita Phogat are played by child actors Suhani Bhatnagar and Zaira Wasim.
Dangal, directed by Nitesh Tiwari, is the year's second wrestling film after Salman Khan's Sultan. It opens on December 23.



---
Katrina Kaif's Most Desirable Diva while Deepika Padukone won Iconic Look
New Delhi:MMNN:15 Nov. 2015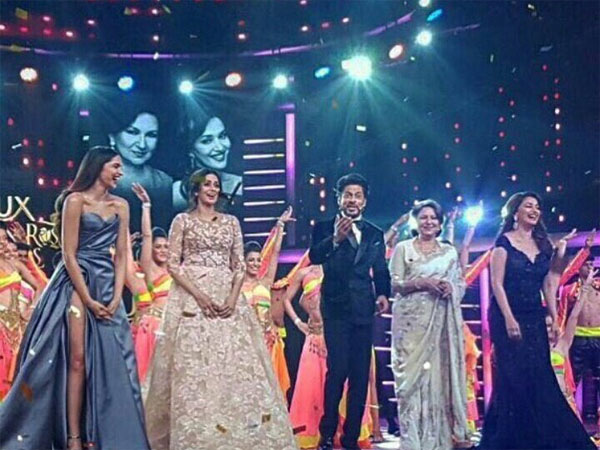 Deepika Padukone did her version of 'the leg', Kareena Kapoor looked fabulous in red and Katrina Kaif looked like a dream. And they also won awards -- here's who won what at Lux Golden Awards.
An award do where Bollywood's most gorgeous divas are vying for style awards and has the witty Shah Rukh Khan as host — that is our idea of an evening well spent. At a recent awards event, actors including Deepika Padukone, Katrina Kaif, Kareena Kapoor, Sharmila Tagore, Sridevi, Madhuri Dixit, Anushka Sharma, Pooja Hegde, Aditi Rao Hydari, Ileana D'cruz and many others attended looking like dreams and many of them walked away holding trophies.
This award function was first of its kind held on November 12 and was aimed at celebrating achievements of Bollywood divas. With Bollywood's big names lifting awards, we have the full list of winners here.
The award night hosted by Shah Rukh Khan along with Ae Dil Hai Mushkil director Karan Johar and Arjun Kapoor was full of fun, amazing performances and Bollywood beauties looking gorgeous. The guest list was long and we saw Hrithik Roshan, Kartik Aaryan, Jacqueline Fernandez, Shahid Kapoor, Kartik Aaryan, Shriya Saran and Karan Kundra among others.
While the night saw Kareena flaunting her baby bump in a fabulous red gown, Deepika did her own version of 'the leg' as she promoted her Hollywood film xXx: Return of Xander Cage. The award night was opened by Jacqueline's act. Other performances included Katrina Kaif dancing on Kala Chashma and Sushant Singh Rajput's Sham Shaandaar performance. But the main focus of this celebration was to celebrate and honour our lovely ladies of Bollywood.
Find the full list of Lux Golden Awards winners here:
Sharmila Tagore won The Legend Award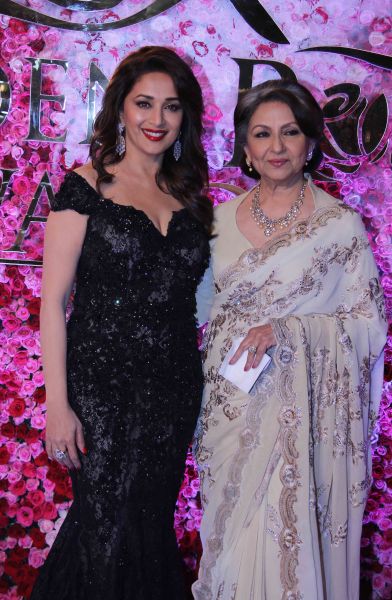 Katrina Kaif won the Most Desirable Diva of the year

Kareena Kapoor won the Glamour Diva of the Year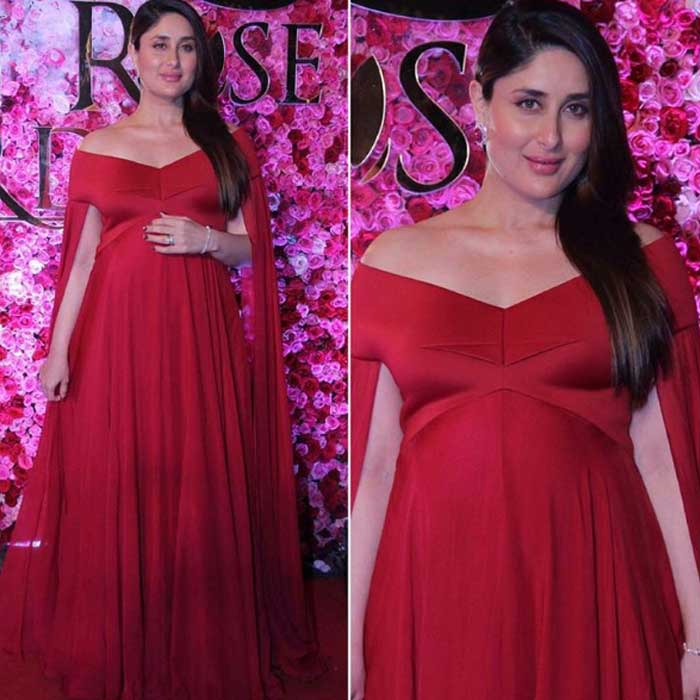 Deepika Padukone won the Iconic Look of the Year

Pooja Hegde won Best Debutant of the Year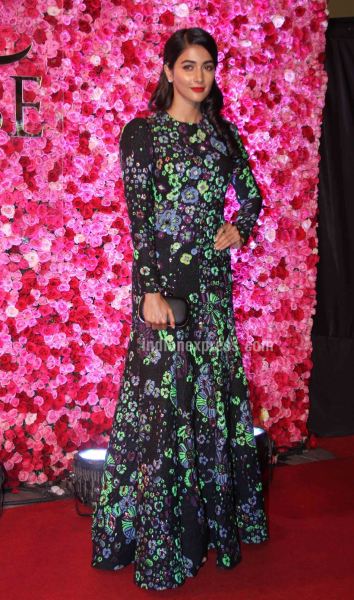 Tapsee Pannu won the Rising Star of the Year

While Alia Bhatt and Priyanka Chopra missed the show, they won awards too!
---
Five decades and 200 films later, Jackie Chan finally wins Oscar
Los Angeles :MMNN:14 Nov. 2016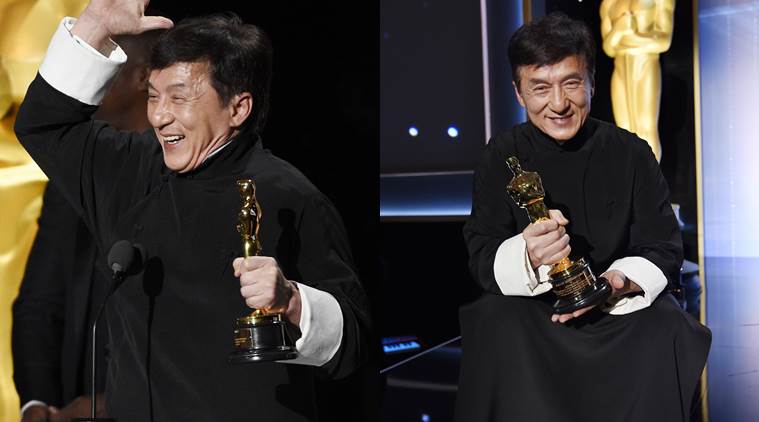 When Jackie Chan saw an Oscar at Sylvester Stallone's house 23 years ago, he said that was the moment he decided he wanted one.
On Saturday at the annual Governors Awards, the Chinese actor and martial arts star finally received his little gold statuette, an honorary Oscar for his decades of work in film.
"After 56 years in the film industry, making more than 200 films, after so many bones, finally," Chan, 62, quipped at the star-studded gala dinner while holding his Oscar.
The actor recalled watching the ceremony with his parents and his father always asking him why he didn't have Hollywood's top accolade despite having made so many movies.
He praised his hometown Hong Kong for making him proud to be Chinese," and thanked his fans, saying they were the reason "I continue to make movies, jumping through windows, kicking and punching, breaking my bones."
The actor was introduced by his Rush Hour co-star Chris Tucker, actress Michelle Yeoh and Tom Hanks, who referred to him as Jackie 'Chantastic' Chan.
Hanks said it was especially gratifying to be able to acknowledge Chan's work because martial arts and action comedy films were two genres often overlooked during awards season.
The Academy of Motion Pictures Arts and Sciences, hosts of the annual ceremony, also bestowed honorary Oscars on British film editor Anne V. Coates, casting director Lynn Stalmaster and prolific documentarian Frederick Wiseman.
The evening was attended by Hollywood's elite, including Denzel Washington, Lupita Nyong'o, Nicole Kidman, Emma Stone, Ryan Reynolds, Amy Adams and Dev Patel.
Stalmaster, 88, credited with securing career-defining roles for actors such as Jeff Bridges, Andy Garcia, Christopher Reeve and John Travolta, is the first casting director to receive an Oscar.
Coates, 90, who won the film editing Oscar for 1962's Lawrence of Arabia and has edited more than 50 films, said she shared her honorary Oscar "with all the unsung heroes" of filmmaking.
Wiseman, 86, whose documentaries include 1970's Hospital, 1987's Blind and last year's In Jackson Heights, said: "I think it's as important to document kindness, ability and generosity of spirit as it is to show cruelty, banality and indifference," he said.



---
Brangelina divorce leaves Hollywood, fans shocked
MMNN:22 Sept. 2016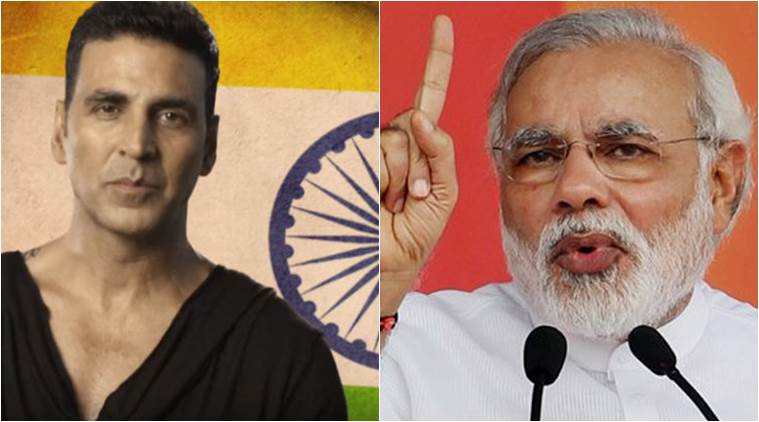 Even as the guessing game is on as to what caused the split of Hollywood's power couple Angelina Jolie and Brad Pitt -- his marijuana and alcohol use, a possible affair with French actress Marion Cottilard or the irreconcilable differences that Jolie stated -- members of the film fraternity and their fans across the globe have expressed shock, sadness and sarcasm.
They had been in a relationship for long, but wed in August 2014.
According to Hollywood news website TMZ, Jolie cited irreconcilable differences as the reason for the split, and legal documents reveal she's demanding physical custody of their six children, with visitation rights for Pitt.
"I am very saddened by this, but what matters most now is the well-being of our kids. I kindly ask the press to give them the space they deserve during this challenging time," Pitt said in a statement to People magazine.
If another TMZ report, quoting a source close to Pitt, is to be believed, he will fight hard for joint physical custody of the children.
Multiple sources are conjecturing different reasons for their split, but Jolie's father and actor Jon Voight is sure "something very serious must have happened" that made Jolie take this step.
Ever since the split news broke, hashtags #Brangelina, #Brangelexit, #Brangelinacheat and #BrangelinaBreakup started trending on Twitter. Their star friends, including George Clooney, have reacted.
"That's a sad story and unfortunate for a family," said Clooney.
On Twitter, one user rued: "I feel like my parents have split up Brangelina. Another 'genuinely sad' user wrote: "They seemed more than happy, and so accepting and inclusive with their kids. Sad day. Brangelina."
The couple met on the set of their spy thriller 'Mr. & Mrs. Smith' in 2003, while Pitt was married to Jennifer Aniston. He broke up with Aniston in 2005.
Later, Jolie revealed that it was Pitt's relationship with her son Maddox, who had 'out of the blue called him dad', that encouraged their togetherness.
In July 2005, Jolie finalised the adoption of her second child, Zahara, from Ethiopia - as a single parent, and six months later, she revealed she was expecting her first child with Pitt, who also adopted Maddox and Zahara. Shiloh joined the expanding brood.
Less than one year later, the couple announced yet another bundle of joy -- they adopted son Pax, then 3, from Vietnam.
The duo also took their children -- Pax and Zahara -- for a boat ride during their brief and highly publicised stay in the Indian city Mumbai in 2006, while Jolie was in India to shoot for Michael Winterbottom's 'A Mighty Heart'.
In February 2008, the couple confirmed that they were expecting a baby once again -- and they happened to be twins. The family welcomed Knox and Vivienne in August 2008 in Nice, France. It was after welcoming their fifth and sixth children, the couple became slightly more public about their relationship.
In 2008, Pitt said that they had no plans to get married until "it's legal for everyone else. However, in 2011, he revealed that their children were pressuring them to make things official. Still, Jolie maintained they weren't in a rush to tie the knot.
Their bond strengthened when Jolie went through a preventative double mastectomy after genetic tests showed that she had a high risk of developing breast cancer.
After spending years of knowing and loving each other and raising a family, they finally walked the aisle in an intimate ceremony on August 23, 2014. The fact that the children were an important part of their lives was visible when part of Jolie's wedding dress was scribbled with the kids' artwork.
In December, the couple released 'By the Sea'. Though the movie followed the disintegration of a marriage, Jolie revealed that they were stronger than ever.
The Pitt family was last seen together in public in July, when they stopped into a Jamba Juice store in Los Angeles with Shiloh.



---
Following Modi's #Sandesh2Soldiers, people send wishes to soldiers and Akshay Kumar's is the best so far
New Delhi:MMNN:25 Oct. 2015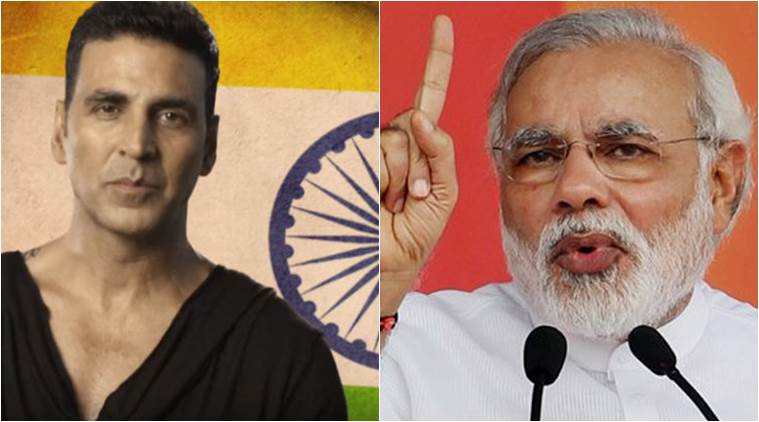 Concerned about the normal lives of soldiers in India amid the ongoing tension between India and Pakistan, Prime Minister Narendra Modi launched a campaign wherein people across the country can send their wishes and messages to soldiers for Diwali, who are miles away from home and their families, protecting the people of this nation so we can celebrate the festival in peace.
"I sent my #Sandesh2Soldiers. You could also do the same. Your wishes will certainly make our forces very happy," he tweeted. The PM also shared a video in which he said we should make our soldiers from the Army, Navy, Air Force, Central Reserve Police Force (CRPF), Border Security Force (BSF), feel that we are grateful for what they do for us.
Some people from the film industry were also expected to join the campaign and guess what, Akshay Kumar, Salman Khan, Aamir Khan have already extended their wishes.
Akshay, who urged people to think about jawans first and argue later on whether the surgical strikes happened or not, released a video wishing the soldiers a very happy Diwali and thanking them for protecting us. "Aap hain to hum hain. Aap hain to Hindustan hai" he said.
"This is a wonderful gesture. Our PM is absolutely right, the support of 125 Crore Indians for our soldiers will fill them with love. Let us all join him in sending our messages.
Love. a." tweeted Aamir.
Here's how many others joined in to wish the soldiers.
Reportedly, some of the messages will be read out during PM's Mann Ki Baat address. People can send their wishes to the soldiers through Modi's mobile app, MyGov app, and across the radio.



---
Nobel Literature Prize-winner Bob Dylan: People today are still living off the table scraps of the 60s
MMNN:14 Oct. 2016

The times, sadly, they haven't changed. Which means we need Bob Dylan's songs forever more. By giving its stamp of approval, the Nobel committee has honoured all critics, all voices of protest of all time, everywhere.
At a time when we are being asked to speak in one voice along with the government, to neither question nor assess the ruling party's derring do's on our borders, it is salutary to remember that America was embarking on a war in Vietnam to wipe out the Communist scourge that it saw as the biggest threat to humanity when Dylan sang what became the anthem of that age and resonate even today:

Yes, and how many years can some people exist
Before they're allowed to be free?
Yes, and how many times can a man turn his head
And pretend that he just doesn't see?
The answer, my friend, is blowin' in the wind
The answer is blowin' in the wind...
Or when he asked the 'Masters of War':
Is your money that good?
Will it buy you forgiveness
Do you think that it could?
I think you will find
When your death takes its toll
All the money you made
Will never buy back your soul
Or declared: "He not busy being born/Is busy dying."

The 60s were a time of ferment worldwide. America was awash with movements, from anti-war (and anti-draft – remember Muhammad Ali) to civil rights to feminism to sexual liberation, you name it and the roots of any emancipating campaign can be traced to those days. Youth power was at its height with London swinging, with students standing at the barricades in Paris, with Naxalites setting Calcutta afire. Refusing to accept the given and questioning the authorities became the norm, taking the establishment to task, holding it accountable a bounden duty. Social protest became the cultural pursuit for a whole generation, and Bob Dylan's life embodied all this, even when he avowedly eschewed writing "protest songs".
An unlikely candidate for stardom – he wasn't pretty in the pop star mould of the 1960s, the language that he used in his songs was unconventional and his voice was hardly mellifluous – Bob Dylan became "The Voice of a Generation" almost overnight. His first record sold so poorly that many sneered at his producer's faith in this twenty-one-year old.
Just over a year later, his second album featured 'Blowin' in the Wind', 'A Hard Rain's a-Gonna Fall', 'Masters of War' and 'Don't Think Twice, It's Alright' and a star was born. A star, unlike most of his contemporaries, who continues to shine years after the movement has become memory.
But actually, it was not the singer Dylan that rocked the boat and gave new generation a voice. For instance, 'Blowin' in the Wind' became a record hit thanks to the version released by Peter, Paul, and Mary a few weeks after Dylan released his own. Again, most of his early songs became such soul-stirrers thanks to Joan Baez who played no mean role in popularising a relatively unknown Dylan to the world.
It doesn't matter. As the Nobel Prize acknowledges, it was his words that mattered.
From the beginning, Dylan's songs spoke of an incestuous relationship between authoritarianism, social evils, militarism, and materialism. And they are timeless. He may have had Lyndon Johnson, the incarceration of draft-dodgers, and the disproportionate number of African-Americans sent to fight in Vietnam in mind when he wrote 'Tombstone Blues' (The king of the Philistines his soldiers to save/ Puts jawbones on their tombstones and flatters their graves/ Puts the pied pipers in prison and fattens the slaves/ Then sends them out to the jungle) but don't we hear echoes in every warfront everywhere even today?
Dylan spoke for the deprived, the downtrodden and the desperate. He was there in Washington in August 1963, singing, just before Martin Luther King Jr. stood up to deliver his "I Have a Dream" speech, his unforgettable 'Only a Pawn in Their Game' song about the murder of a black movement organiser by the Ku Klux Klan less than three months earlier.
"A South politician preaches to the poor white man," Dylan sang in his flat, raspy tone, "You got more than the blacks, don't complain You're better than them, you been born with white skin," they explain.

And the Negro's name
Is used it is plain
For the politician's gain
As he rises to fame
And the poor white remains
On the caboose of the train
But it ain't him to blame
He's only a pawn in their game.

What a feat of courage it was, what tremendous imagination it took to speak of "the poor white man" in the same breath as the pain and desperation of the blacks and in that company.
Many of Dylan's songs from those early years were reactions to current events, 'The Lonesome Death of Hattie Carroll' (his powerful 1964 account of the death of a poor black serving-woman at the whim of a Baltimore society blade who served a derisory sentence while the killer in question lived the rest of his life in bitter ignominy), 'Who Killed Davey Moore' (about a black boxer who died after a brutal match), 'Talkin' World War III Blues' (about the threat of nuclear annihilation), 'Masters of War' (a protest against the arms race) and, of course, 'The Times They Are a-Changin', which challenged the political establishment on any and every count.
Yet, all his songs are still relevant because the times, sadly, are yet to change enough. They should, and they will, if we listen to his songs more carefully. Especially now that the world is so connected and access so easy.
Of course, I don't know if he inspires today's youth the way he did us oldies. I can't remember how exactly we got to know of the Beatles and Baez and Dylan in the Sixties and early Seventies, with the country a closed box, with foreign imports strictly curtailed, with the radio our only connection with the outer world. Yet, we did. And bought their LPs, or vinyls as they are called nowadays, on the streets of Calcutta.
But, as Dylan put it so bluntly in 1963, "It's not an old people's world." He put faith in the youth and so it has to be. But are our young really so hidebound and "job-oriented" as our leaders would have us believe? That they can only think of their narrow selfish interests and have no care for society at large?
Dylan himself gave up on his "protest songs" and his "politics" well before the Sixties ended. People say, Dylan realized before anyone else that the Sixties had basically run its course, had exhausted itself and was in danger of becoming pretentious.
"I don't want to write for people anymore. You know — be a spokesman," he told an interviewer in 1964. "From now on, I want to write from inside me." Thus, by 1965, Dylan had abandoned the civil rights campaign and moved beyond political activism. In fact, at the final and most grand civil rights event where black and white protesters and musicians came together — the march from Selma to Montgomery, Alabama, in March 1965 – over 5,000 people sang Dylan's 'The Times They Are A-Changin' but the song-writer was nowhere near.
And in 2000, he turned the sentiments in the song upside down with the track 'Things have changed':

People are crazy and times are strange
I'm locked in tight, I'm out of range
I used to care, but things have changed

Even in 1962 he had said about his songs that "This here ain't no protest song or anything like that, cause I don't write no protest songs." Later, he has even said things like,
"Songs can't save the world. I've gone through all that." And when a media inquisitor insisted that "Deep down, you must have convictions," he replied, "Nah, deep down there's nothin' but guts, intestines."
It doesn't matter. As someone said on hearing that Dylan would like to see his protest songs buried, "I don't think he can succeed in burying them. They're too good. And they're out of his hands."
His 'Hard Rain' will still be the theme song for climate change. Written in 1963 it wonders, quite prophetically:

Oh, what'll you do now, my blue-eyed son?
Oh, what'll you do now, my darling young one?
I'm a-goin' back out 'fore the rain starts a-fallin',
I'll walk to the depths of the deepest black forest,
Where the people are many and their hands are all empty,
Where the pellets of poison are flooding their waters,
Where the home in the valley meets the damp dirty prison,
Where the executioner's face is always well hidden,
Where hunger is ugly, where souls are forgotten,
Where black is the color, where none is the number,
And I'll tell it and think it and speak it and breathe it,
And reflect it from the mountain so all souls can see it,
Then I'll stand on the ocean until I start sinkin',
But I'll know my song well before I start singin',
And it's a hard, it's a hard, it's a hard, it's a hard,
It's a hard rain's a-gonna fall.
As Dylan himself once said, "People today are still living off the table scraps of the 60s. They are still being passed around — the music and the ideas."


---
Priyanka Chopra crowned Hollywood's New Royal
MMNN:13 Sept. 2016

It is now official! Desi girl Priyanka Chopra has been crowned as Hollywood's 'New Royals', by W Magazine. According to the publication, today, royalty is not a birthright but it is achieved. Through creativity, greatness, and originality, one can — especially if one goes about one's business with a certain sense of flair — be crowned a Royal. And there is no doubt that our very own Priyanka fits the bill.
The actress, who is in the US shooting for the second season of her television drama 'Quantico', is the only Indian star to achieve this feat. Priyanka stands proudly among stars like Halle Berry, Chris Evans, Chiwetel Ejiofor, Kanye West, Kit Harrington and Jodie Foster to share this 'New Royals' title.
Expressing her views on the team 'Royalty', Priyanka says, "Royalty is not something you are born into, that you are. It is a certain quality that when you walk into a room and people look. Or they just need to turn. And that is when you're really blue-blooded."
In a screen test video, the actress talks about winning her Miss World title, being bullied while schooling in America, her 'appreciation' for Hollywood heartthrob Tom Hardy, her dreams of becoming an aeronautical engineer with NASA and the women she admires.
"I love strong, tough women, women who live on their own terms, women like Jennifer Lawrence, I adore her; Rihanna, just coz she's so 'don't give a sh*t', I love her, I love that about her," she later added.
Now that Priyanka Chopra has conquered international shores, we have only one thing to say, "Long may she reign."


---
BAFTA 2016: Indo-Brit director Asif Kapadia's documentary on Amy Winehouse wins
London:MMNN:15 Jan. 2016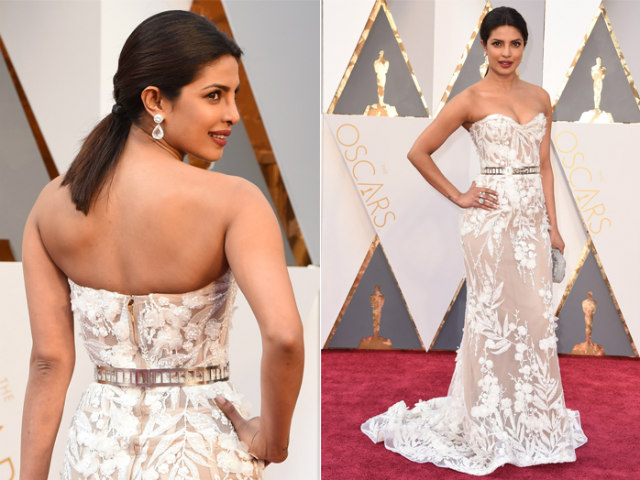 Indo-British filmmaker Asif Kapadia has won the Bafta for his poignant documentary Amy on late British singer Amy Winehouse. Kapadia's Oscar-nominated film beat Cartel Land, He Named Me Malala, Listen to Me Marlon and Sherpa to win the honour.
The filmmaker in his acceptance speech paid tribute to the tragic star, who died in 2011 at the age of 27, following a battle with drug and alcohol.
"We really fell in love with her when making the film and our aim and mission was really to try and tell the truth about her. To show the world what an amazing person she was, how intelligent, how witty, how beautiful she was, before it all kind of got out of control and went a bit crazy," Kapadia said referring to the tabloid circus around Winehouse's life.
The film has been critics favourite since making its premiere at the Cannes Film Festival last year. Though the singer's father Mitch has distanced himself from the documentary, calling it a disappointment.
It is Kapadia's third trophy at the British Film Awards.
He previously won for sports documentary Senna in 2012 and Irrfan Khan-starrer The Warrior in 2003.
The 44-year-old filmmaker, later, took to Twitter to thank the crew of the film. "Thank you to all of the crew and all of our contributors who trusted in us #AMY #EEBAFTAs @AmyFilmUK @AmyTheMovie."


---
Rahul Dravid – One of cricket's finest gentlemen turns 43!
New Delhi:MMNN:11 Jan. 2016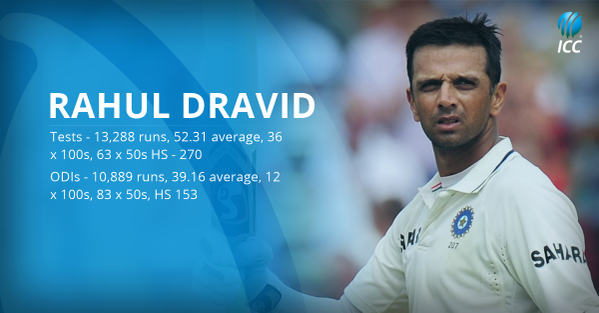 Rahul Dravid: Ten quotes from cricket legends that prove he's one of a kind
Fans poured in their wishes for cricket legend Rahul Dravid as he turned 43 on Monday.
Dravid is not just regarded as one of the greatest batsmen of his generation, but also as one of the finest human beings to have played the game.
Respected abroad and revered at home, India's U-19 cricketers must consider themselves very fortunate to be coached by Dravid.
On the occasion of his birthday, here are ten iconic quotes from legendary cricketers that show why Dravid is one of a kind.
Brian Lara: If I have to put anyone to bat for my life, it'll be Kallis or Dravid.
Glenn McGrath: If there was one Indian player who could get a direct entry into the famous Australian team of the late 90s, it would be Rahul Dravid.
Shoaib Akhtar: Even though Sachin is great, I have always found Rahul more solid and hard to get out. He has a solid defense and plays less shots than others. When a batsman plays less shots then it is tough to get him as he makes less mistakes.
Sourav Ganguly: He's a champion at everything. I really admire him. I am very impressed with the way he approaches life.
Matthew Hayden: All this going around is not aggression. If you want to see aggression on cricket field, look into Rahul Dravid's eyes.
Sunil Gavaskar: He brings a serenity to the crease that is so good for the nerves in the dressing-room. He also helps ease the tension away by the way he plays. He then proceeds to make the fastest of bowlers look easy to bat against. His economy of movement and the preciseness of his footwork gets him into position quickly, and so, the bowlers look quite clueless. The fastest of deliveries is played as if it's done every day and with minimum fuss.
Chris Gayle: Dravid Could play attacking cricket like me but i could never play like him.
VVS Laxman: I learn from and admire his consistency. We have been together for four-five years and it is a great learning process to bat with him. It definitely helps when I bat alongside Rahul, a guy who is so intense and is concentrating at all times kind of inspires you at the other end.
Brett Lee: If you can't get along with Dravid, you're struggling in life.
Sachin Tendulkar: He (Dravid) is a perfect role model for youngsters. He has set a great example for all of us to follow. We are all trying to follow that path.


---
Dilip Kumar's 'Tearful Moment' at Padma Awards Ceremony
Mumbai:MMNN:14 Dec. 2015

Ailing screen icon Dilip Kumar, known as the 'tragedy king of Bollywood', turned emotional when he was presented with Padma Vibhushan by Home Minister Rajnath Singh at his residence in Mumbai on Sunday for his contribution to Hindi cinema spanning over six decades.
Dilip saab, 93, who shot to fame with Naya Daur, Jugnu, Andaz and Devdas, was given the country's second-highest civilian award comprising a medal, certificate and shawl in the presence of his 71-year-old wife Saira Banu.
Dressed in a black suit, the actor could barely open his eyes and was helped by Sairaji when the national honour was bestowed upon him. He felt 'happy and got emotional' at the recognition, Sairaji said.
Rajnath Singh, who presented the award to Dilip saab, said, "The Prime Minister asked me to go and personally present him with the Padma Vibhushan Award in Mumbai. When Padma Vibhushan was presented in Delhi, Dilipji couldn't make it due to health concerns."
Dilip Kumarji has contributed a lot to film industry. Considering that, we've presented him with Padma Vibhushan"
Governor C Vidyasagar Rao, Chief Minister Devendra Fadnavis and Mumbai BJP chief Ashish Shelar were also present on the occasion.
Asked about Dilip Kumar's reaction after receiving the award, Sairaji later told reporters, "He has always been quiet about himself. He is happy, he smiled and there were tears in his eyes. He is an emotional and sensitive person. For him material things do not matter. He is a simple man, down to earth."
"I am very proud with the honour that the government has given him. I was emotional. I am the proudest wife. Apart from the award people always love and respect him, that matters the most. This is the biggest award," she added.
The announcement to honour Bollywood actors Dilip Kumar and Amitabh Bachchan with the prestigious Padma Vibhushan award was made by the government on the eve of Republic Day on January 25, 2015.
However, Dilip Kumar's ill-health did not allow him to attend the special function held at the Rashtrapati Bhavan in April when other awardees were honoured by President Pranab Mukherjee.
"It was kind of Rajnathji to come here personally and honour him. He could have sent anyone, but he came. When this function happened Dilip Kumar was not well. We couldn't go there. It's a great honour," Sairaji said.


---
Birthday Special: Why Dilip Kumar is irreplaceable in Bollywood
MMNN:11 Dec. 2015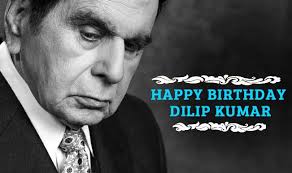 'Devdas', 'Madhumati', 'Daag', 'Ram aur Shyam', these are some of the trendsetter movies that formed the base of the 'Bollywood' we know today. What all these films have in common is a legendary actor who made these film memorable in the minds of every cinema lover. Dilip Kumar or Yusuf Khan, the tragedy king of Bollywood , created a niche for modern day Bollywood along with Raj Kapoor and Guru Dutt. He was the first receiver of Filmfare best actor award in 1954.
While Guru Dutt and Raj Kapoor were known for showing the perils of post colonial India and busy building entertainment around it, Dilip Kumar emerged as a director's actor. Coming from a non-filmy background , Yusuf Khan was spotted in a military canteen by actress Devika Rani and her husband actor-director Himanshu Rai and was cast in 1944's 'Jwar Bhata'. This is when Yusuf Khan became Dilip Kumar. In front of the camera Yusuf was Dilip, an actor, a performer, a character and once the camera stopped rolling the film star resided back to his former, simple self.
That was the charm of Dilip Kumar, he knew how to live the life of an actor without losing his real self. Ace film maker Satayajit Ray called Dilip Kumar the 'master of method acting'. One who could adapt a character into his soul and makes it difficult for the fans to find their star in their favourite character.
In 1950's, Bollywood or the Hindi film industry was revamping itself, with artists choosing between Bombay and Lahore as their 'karmbhumi'. Amidst that chaos, industry found a man who would take Bollywood to new heights. Actors at that time and even today change their names- making it easier for the audience to connect with them. Yusuf Khan became Dilip Kumar to gain a larger acceptance in Hindu dominant society in front of the camera, however he remain Yusuf for himself . He never wanted to lose his identity after becoming a star so he created a different version of himself. One for the camera and one outside of it.
His roles from Shyam to Sooraj and Shankar, all had a real connect to the world. They were the types who were present in everyone. They were all common men stuck in the turmoil, and struggling to come out of it. Aamir Khan might be touted as the one who goes to great extent to transform himself according to the character he plays. But Dilip Kumar went into the emotional aspect. He used to observe his character and feel him to the grass root level. It is his emotional character study , that kept him ahead in his skills and made him an actor of the masses.
Dilip Kumar as Shankar (Daag) was a different alcoholic than Dilip Kumar as Devdas. Shankar had a rags to riches story. His tragedies and heartbreaks were society oriented. He was a poor man drinking on his poverty and his incapability to cope up with the debts, later in the same film he drinks to drown the sorrow of his mother's death and lover's separation. Devdas might seem very same from the character construction and narrative but it was Dilip Kumar's intense connect with the two characters that separated thm. He made the end look like an obvious happy ending in 'Daag' and lived the novel-ic tragedy in 'Devdas'. Shankar always had a ray of hope that Devdas didn't and it was Dilip Kumar who successfully mastered the thin line.
Today, as Dilip Saheb turns 93, we salute the spirit of the man who made common man relevant in Bollywood. One who established commercial success amidst simple narrative. Rajesh Khanna to Shah Rukh Khan, everybody's 'favourite star' Dilip Kumar is a legend who is irreplaceable in Bollywood. He is one of the pillars on whose techniques and lines actors today function, be it the role of a misunderstood man, a devastated lover, a true blue patriot or a twin brother. He is an institution in himself and Bollywood is indebted to him for his talent.


---
'Bestie' Farah Khan throws birthday party for Sania Mirza
Mumbai:MMNN:16 Nov. 2015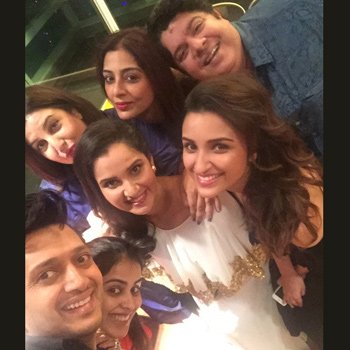 The bond between Farah Khan and Sania Mirza seems to be getting stronger as Farah recently threw a party to celebrate the tennis star's 29th birthday.
Posting a group photo with the birthday girl, Riteish Deshmukh, Tabu, Sajid Khan, Genelia D'Souza and Parineeti Chopra, the 50-year-old director tweeted, "N the party begins!! The early guests r here!!"
Her tweet was followed by a group collage from the party that was captioned, "What a night!! Must say the hostess (me) had the best time if I'm awake til 4 am..Happy bday again @MirzaSania .."
Showing her gratitude towards the host, Sania later tweeted, "Thank you for being the best friend and best host ever I love you baby @TheFarahKhan Thank you for being the best friend and best host ever I love you baby @TheFarahKhan."


---
Yuvraj Singh and Hazel Keech's roka ceremony this month?
Mumbai:MMNN:4 Nov. 2015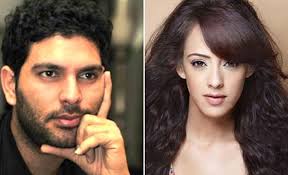 We were the first to announce last month of cricketer Harbhajan Singh's nuptials to actor Geeta Basra.
We were also the first ones to spill the beans on captain Virat Kohli and chief cheerleader, actor Anushka Sharma's, wedding plans for next year.
But the big secret wedding date of a cricketer-actor is that of Yuvraj Singh.
The sixer-specialist is actually bowled over by actor Hazel Keech (she acted with Salman Khan and Kareena Kapoor in Bodyguard).
The two have been dating surreptitiously and seriously for months now, and very few of their friends are privy to their relationship status.
That is until last weekend, when Ms Keech accompanied Yuvi to the Bhajji- Basra wedding. We hear a Punjabi-style rohka (engagement) ceremony is due this month.


---