Mr Pradeep Karambelkar has Entrepreneurship in his blood. Son of a Retired High Court Judge ,Mr Pradeep is Entrepreneur by choice. He has recently started an Incubation Centre at Bhopal, as Entrepreneurship and Start-Up is catching up in the Capital City of Madhya Pradesh. Mr Karambelkar is MD of Vision Advisory Services and Charter Member of TiE Madhya Pradesh. Mr Shiv Harsh Suhalka talked to this Most Promising Entrepreneur recently:
Our Correspondent, 7 December 2017
MetroMirror:Why have you started Incubation Centre?

Pradeep Karambelkar :This is our Exclusive Entrepreneurship initiative under the Govt. of MP's Incubation Policy to help and Mentor the Start-ups and growing Entrepreneurs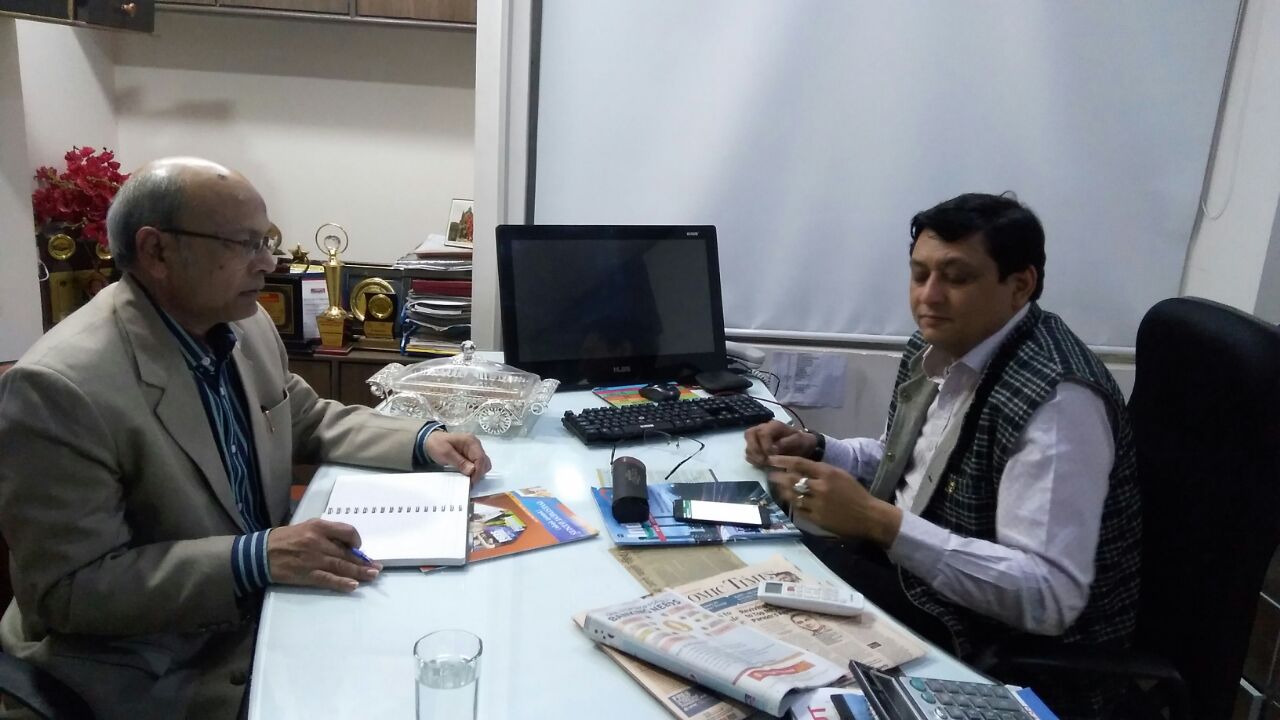 MetroMirror: How are you helping Promising Entrepreneurs? Do you charge from the StartUps for the facilities provided to them?

Pradeep Karambelkar :Yes the facilities of the Incubation Centre are chargeable so that the StartUps should work very sincerely. I personally provide Seed Capital to the promising StartUps MetroMirror: What are your future plans.?

Pradeep Karambelkar : We want to add more StartUps to our Incubation Centre. Already 35 StartUps have enquired about the Incubation Centre. We are also planning to have Angel Capitalists on Board. Winner of the Jarkhand StartUp Contest in association with Us Consulate, Mr Vivek Jhoot is also having office at our Incubation Centre.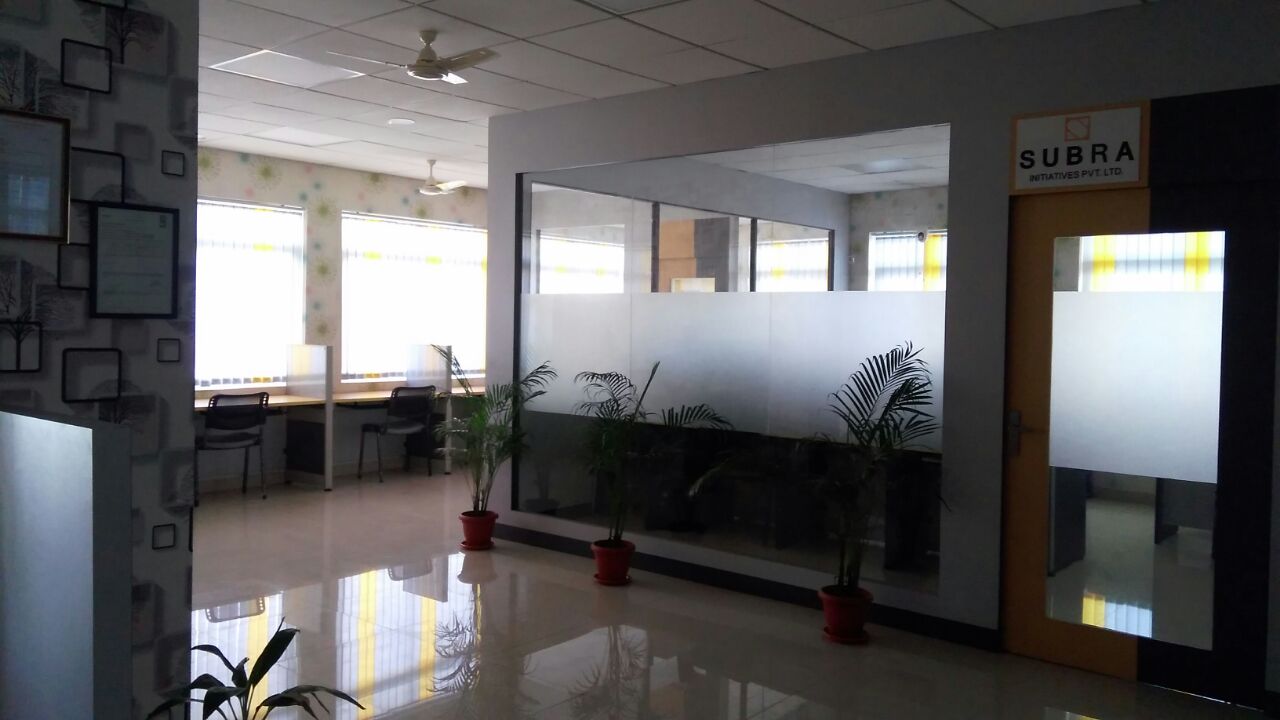 MetroMirror: Please tell us about your family ?

Pradeep Karambelkar : My father Sh N G Karambelkar is Retired High Court Judge, Mother is Housewife , while my wife is managing Online Handicrafts business-Shagun Sampada. We have a Daughter and a Son

MetroMirror: Your suggestions to the Govt. for Entrepreneurs and StartUps ?

Pradeep Karambelkar : I am happy that now Govt. is seriously thinking about StartUps and Entrepreneurs. I suggest that successful Entrepreneurs from various Manufacturing , Services and Knowledge Sectors should be included in the Govt.'s various initiatives/ programs so as to help StartUps to understand the intricacies of the Business and challenges before the Entrepreneurs. I would give 7.5 Marks out of 10 to the Central and MP Governments efforts to promote Entrepreneurship


---
Mr Venkatesh Shukla, NIT Bhopal and MIT (USA) educated Dynamic Entrepreneur, Ex Global Chair, TiE, recently inaugurated the TiE Madhya Pradesh Chapter. He Exclusively talked to Mr Shiv Harsh Suhalka, Editor in Chief, MetroMirror.com
Our Correspondent, 2 December 2017
MetroMirror:Do you think unemployment problem could be solved only through Entrepreneurship ?

Venkatesh Shukla:Yes. Only through promoting Entrepreneurship. It is not the job of the Government to run Hotels,Airlines and other Commercial activities. Government should focus on primary Education, Health, Law and Order, Defence and other Non-commercial activities.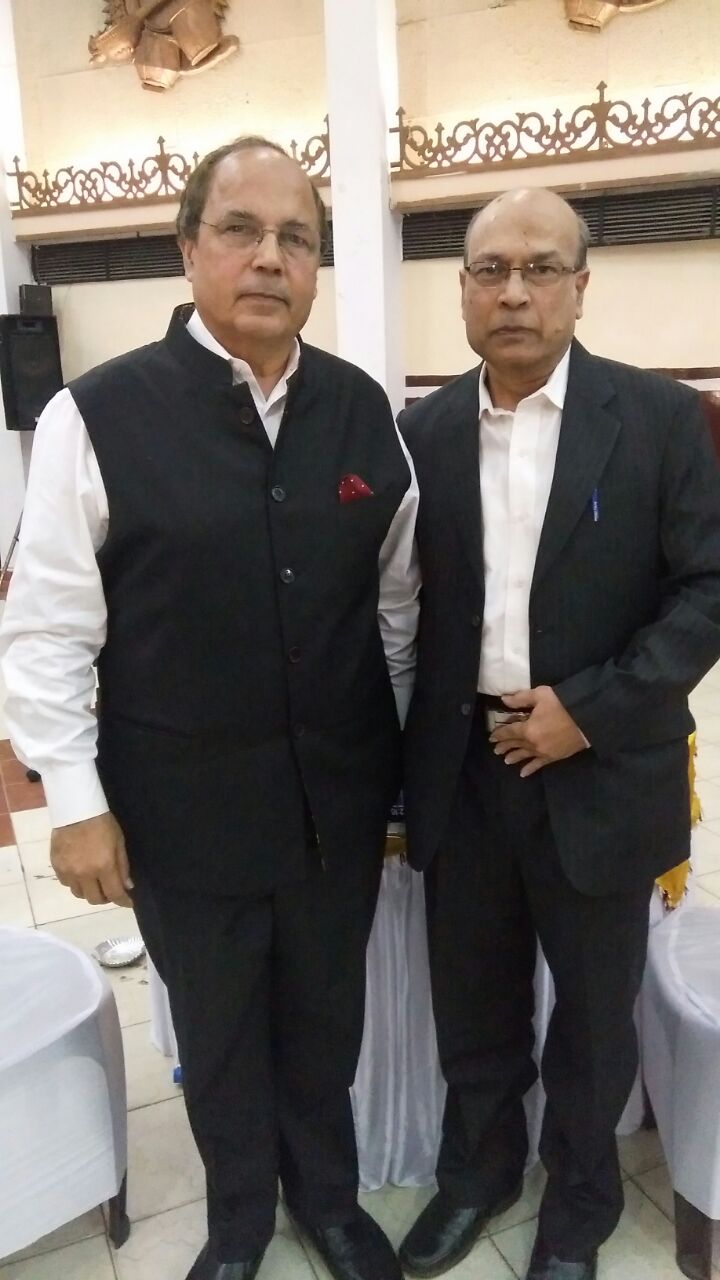 MetroMirror: What are your suggestions to the India and MP Government to create strong atmosphere for Business and Entrepreneurship in all areas-Manufacturing and Services.

Venkatesh Shukla:I am happy that we have achieved a lot in Ease of Doing Business rankings. India should improve Legal and Court related Systems and Procedures. It should be very fast and Transparent to help Entrepreneurs focus on their main Business activities without losing Time and Money. Also, Entrepreneurs and Start-Ups should have good Mentoring and Networking opportunities to learn from the successful Entrepreneurs and grow in their venture

MetroMirror: Are you satisfied with the Ease of Doing Business in India ranking? How it could be improved.?

Venkatesh Shukla: Govt has Big Role to play- Focus should be on Small Entrepreneurs and Start-Ups. For Government procurements there should not be Turnover conditions for MSMEs and Start-Ups, both for Products and Services. To promote Entrepreneurship in Big way government should start Entrepreneurship/ Start-Up Awards and various Entrepreneurship related Forums/ Initiatives specially for the MSMEs.


---
Ranbaxy Laboratories- A company with Grit, Vision & Action

student of Ann Arbor University of Michigan completes his PhD thesis in pharmacy in record time of 22 months as against the three years it simply takes to earn doctorate & despite having a rich father, he does so only on the strength of fully funded scholarship.
It was Parvinder Singh, Former Chairman & Managing Director of Ranbaxy Laboratories, of whom Jairam Ramesh, the secretary of the economic affairs cell of the All India Congress Committee, once said, "Parvinder is one of the very few Indian CEOs with a PhD that was earned, not bestowed".
His family's unpretentious pharmaceutical business, established by his father, now has been turned into India's largest pharmaceutical company & behind this uplift there lies the never-breaking patience & unfailing enterprise of Late Parvinder Singh.
Having several subsidiaries across the world from Guangzhou in Chine to Princeton, New Jersey on the US east coast, Ranbaxy' s products are manufactured in about six countries outside India & sold in 40 countries worldwide. Singh well recognized the value of proficiency & it was the assessment, which made him declare that only the best man would come after him.
Be it business or life his amazing mental solidity seemed to be unbreakable as we come to know that the man was facing cancer with smile in his face without any fear.
Starting his day with meditation & spending time in 'Satsang' Parvinder Singh believed that bad new always sounds worse than it is. A true assessment of the impact of bad news, isn't it?