Mr Pradeep Karambelkar has Entrepreneurship in his blood. Son of a Retired High Court Judge ,Mr Pradeep is Entrepreneur by choice. He has recently started an Incubation Centre at Bhopal, as Entrepreneurship and Start-Up is catching up in the Capital City of Madhya Pradesh. Mr Karambelkar is MD of Vision Advisory Services and Charter Member of TiE Madhya Pradesh. Mr Shiv Harsh Suhalka talked to this Most Promising Entrepreneur recently:
Our Correspondent, 7 December 2017
MetroMirror:Why have you started Incubation Centre?

Pradeep Karambelkar :This is our Exclusive Entrepreneurship initiative under the Govt. of MP's Incubation Policy to help and Mentor the Start-ups and growing Entrepreneurs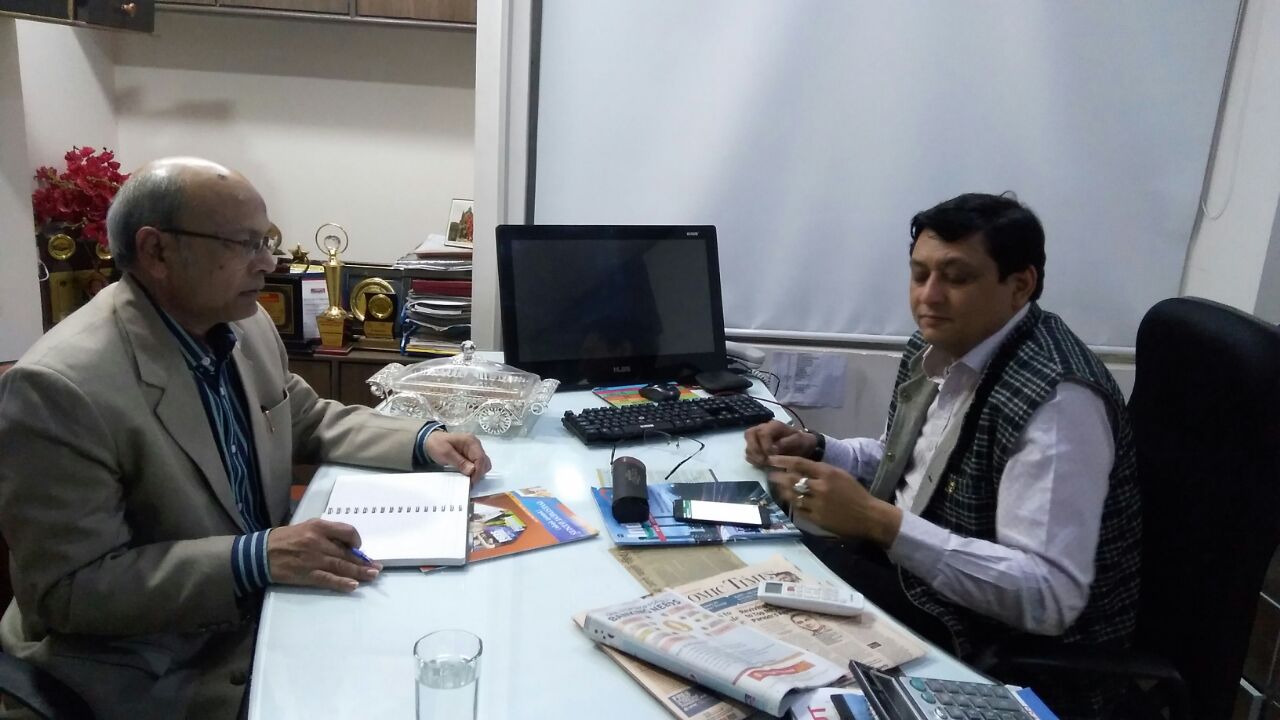 MetroMirror: How are you helping Promising Entrepreneurs? Do you charge from the StartUps for the facilities provided to them?

Pradeep Karambelkar :Yes the facilities of the Incubation Centre are chargeable so that the StartUps should work very sincerely. I personally provide Seed Capital to the promising StartUps MetroMirror: What are your future plans.?

Pradeep Karambelkar : We want to add more StartUps to our Incubation Centre. Already 35 StartUps have enquired about the Incubation Centre. We are also planning to have Angel Capitalists on Board. Winner of the Jarkhand StartUp Contest in association with Us Consulate, Mr Vivek Jhoot is also having office at our Incubation Centre.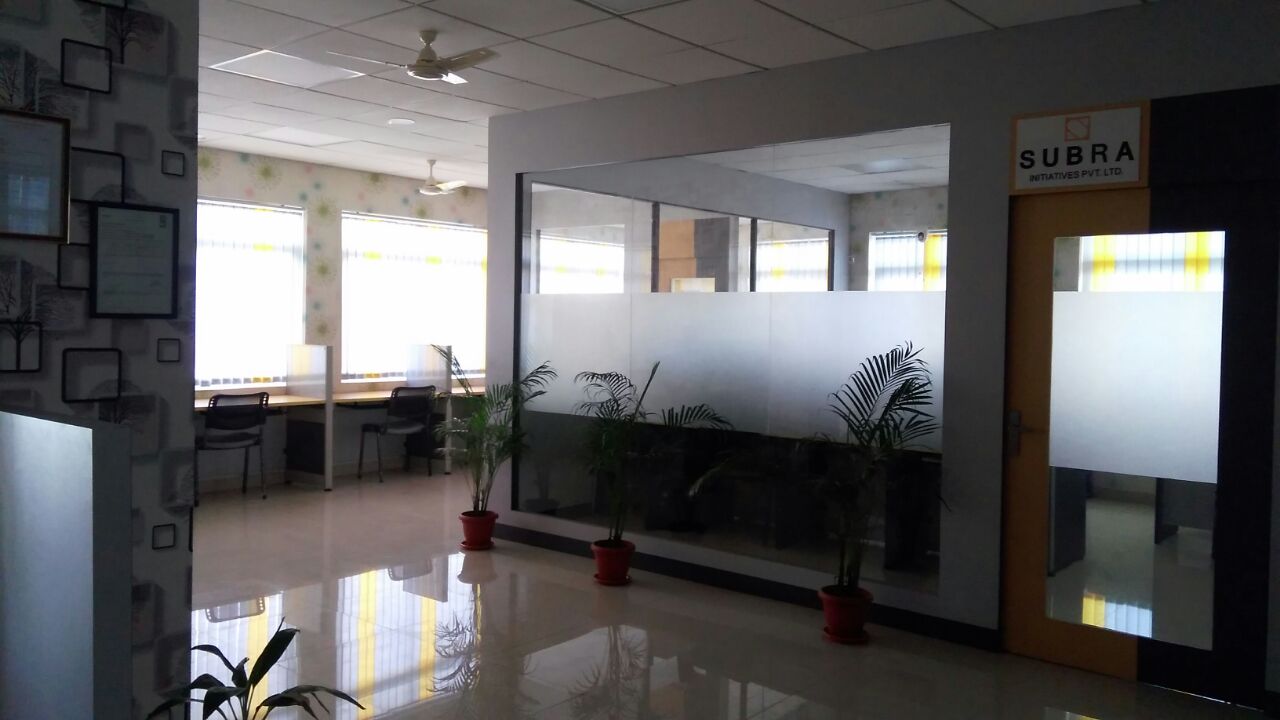 MetroMirror: Please tell us about your family ?

Pradeep Karambelkar : My father Sh N G Karambelkar is Retired High Court Judge, Mother is Housewife , while my wife is managing Online Handicrafts business-Shagun Sampada. We have a Daughter and a Son

MetroMirror: Your suggestions to the Govt. for Entrepreneurs and StartUps ?

Pradeep Karambelkar : I am happy that now Govt. is seriously thinking about StartUps and Entrepreneurs. I suggest that successful Entrepreneurs from various Manufacturing , Services and Knowledge Sectors should be included in the Govt.'s various initiatives/ programs so as to help StartUps to understand the intricacies of the Business and challenges before the Entrepreneurs. I would give 7.5 Marks out of 10 to the Central and MP Governments efforts to promote Entrepreneurship


---
Mr Venkatesh Shukla, NIT Bhopal and MIT (USA) educated Dynamic Entrepreneur, Ex Global Chair, TiE, recently inaugurated the TiE Madhya Pradesh Chapter. He Exclusively talked to Mr Shiv Harsh Suhalka, Editor in Chief, MetroMirror.com
Our Correspondent, 2 December 2017
MetroMirror:Do you think unemployment problem could be solved only through Entrepreneurship ?

Venkatesh Shukla:Yes. Only through promoting Entrepreneurship. It is not the job of the Government to run Hotels,Airlines and other Commercial activities. Government should focus on primary Education, Health, Law and Order, Defence and other Non-commercial activities.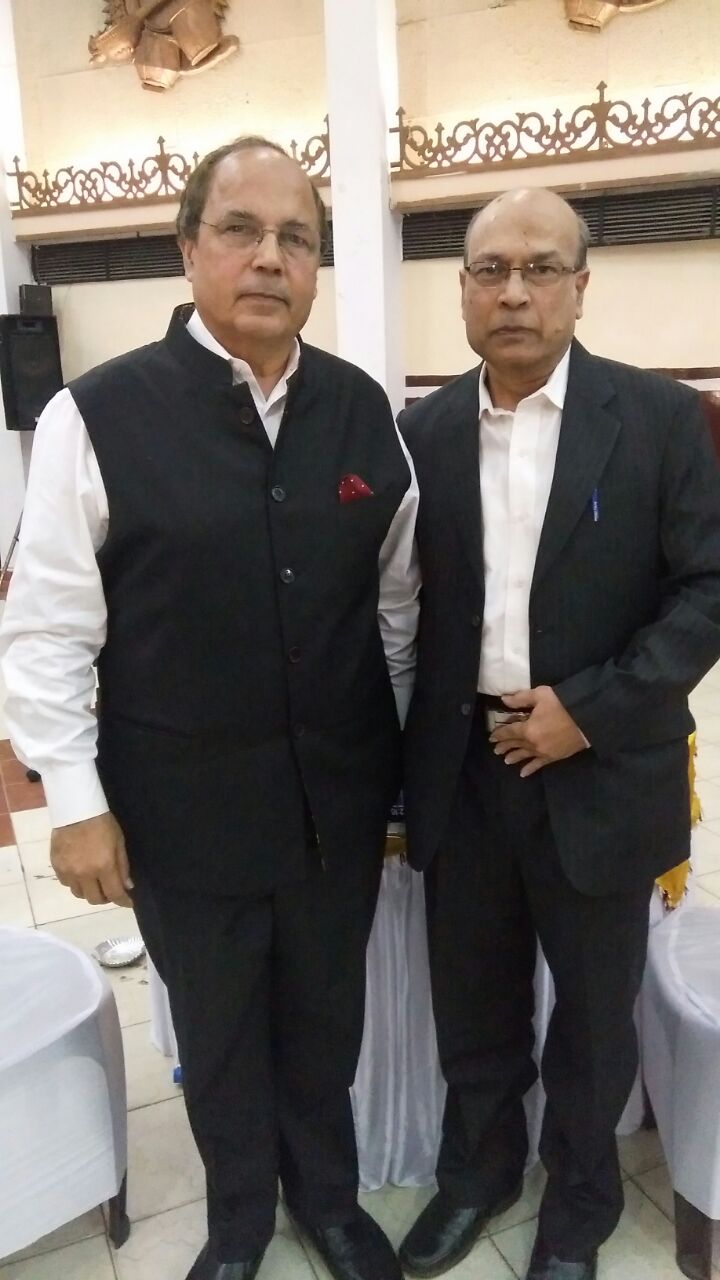 MetroMirror: What are your suggestions to the India and MP Government to create strong atmosphere for Business and Entrepreneurship in all areas-Manufacturing and Services.

Venkatesh Shukla:I am happy that we have achieved a lot in Ease of Doing Business rankings. India should improve Legal and Court related Systems and Procedures. It should be very fast and Transparent to help Entrepreneurs focus on their main Business activities without losing Time and Money. Also, Entrepreneurs and Start-Ups should have good Mentoring and Networking opportunities to learn from the successful Entrepreneurs and grow in their venture

MetroMirror: Are you satisfied with the Ease of Doing Business in India ranking? How it could be improved.?

Venkatesh Shukla: Govt has Big Role to play- Focus should be on Small Entrepreneurs and Start-Ups. For Government procurements there should not be Turnover conditions for MSMEs and Start-Ups, both for Products and Services. To promote Entrepreneurship in Big way government should start Entrepreneurship/ Start-Up Awards and various Entrepreneurship related Forums/ Initiatives specially for the MSMEs.


---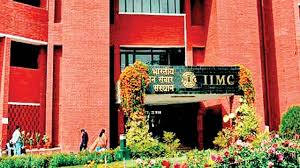 Interview with Shri K.G Suresh , Director General, Indian Institute of Mass Communication, New Delhi
Our Correspondent, 9 May. 2017
MetroMirror:What is your vision for IIMC?

KG Suresh:My vision is to turn IIMC into India's global Think tank for which we have to include competent Professionals and Thinkers from various knowledge areas

MetroMirror: Which new courses have been planned or launched as per the need of the industry?

KG Suresh: We have launched Urdu,Marathi and Malyalam Journalism courses keeping in mind the needs of various Regions of India.State governments have provided land for these Centres

MetroMirror: - What about Practical Training and Placements?

KG Suresh: - IIMC is a Great Brand. We train the students and Government officers from various States and Central government departments providing them the right skills required by the employers. We don't have placement problems, our students of the last batches had good packages highest being 13 lakhs for Advertising and PR, 9.75 lakhs for Radio/TV and 4 lakhs for English Journalism courses

MetroMirror: New Centres /expansion planned?

KG Suresh: Yes we have planned to launch New Media courses and centre from the year 2018-2019.We have established a world class National centre for Animation and Gaming at Mumbai.

MetroMirror: - Any collaboration with industry?

KG Suresh: Not yet

MetroMirror: - What initiatives have been taken relating to the Medals and Scholarships with the help of industry?

KG Suresh: Many Medals and Scholarships sponsored by the industry. We definitely like that more Industry/Media organizations should come forward to sponsor/offer Medals and Scholarships to the talented students of IIMC.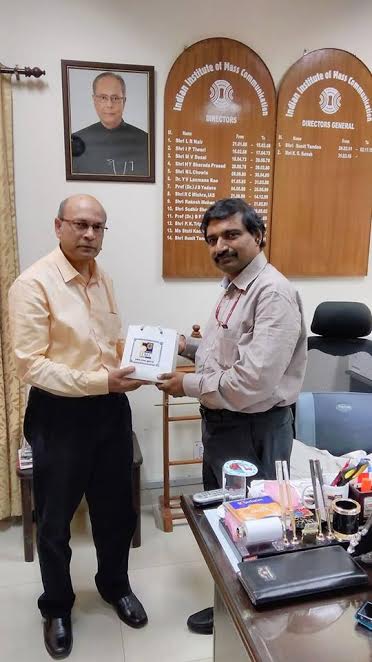 MetroMirror: - Brainpower Media Group-Publishers of leading Newsmagazine MetroMirror.com Since 2003 and Media / PR Consulting /Training Division would like to offer a Silver Medal, Citation and Rs 5000/- to the Best student of English Journalism and New Media courses every year. Please accept our offer to recognize the IIMC's talented students.

KG Suresh: Thanks,we appreciate your gesture and accept offer in principle

MetroMirror:-What are your special achievements since you joined as IIMC Director General?

KG Suresh:We have acquired land for new centres at Jammu, Amravati. Construction began in Jammu and at Kerala 60% construction is over. We have started Community Radio Empowerment and Resource Centre to train the Community Radio Professionals. We have revived two journals of IIMC-Communicator and Sanchar Madhyam quarterly. We have also upgraded Urdu Certificate into PG diploma. We have also launched PG diploma in Marathi and Malyalam. Our another achievement is National Centre for Excellence in Animation, Visual effects and Gaming at Mumbai. At this centre Bachelor and Masters degree would be awarded -Yoga and alternative Medicines centre for Delhi. -Renamed all buildings after freedom fighters and Media Icons. Hostel re named on APJ Abdul Kalam as they inspire students. Also, park renamed to Swami Vivekanand. -I&B Ministry has approved the proposal submitted for the Deemed University status for IIMC.

MetroMirror: Your Hobbies and Interests?

KG Suresh: - IIMC is now my World , Interest and Hobby. I Enjoy Watching Movies, Reading and love Travelling around the World.

MetroMirror: Your suggestions to the Media and Media Entrepreneurship?

KG Suresh: - Media should be more Positive, good things should be highlighted. Good People and good work should be praised. Real Entrepreneurship in Media should be encouraged. Media should definitely have Advertisement support from Govt and Private , but not for just Advertisements only..

MetroMirror: Thanks for your time KG Suresh.

KG Suresh: -- Its my pleasure to have talked to MetroMirror.



---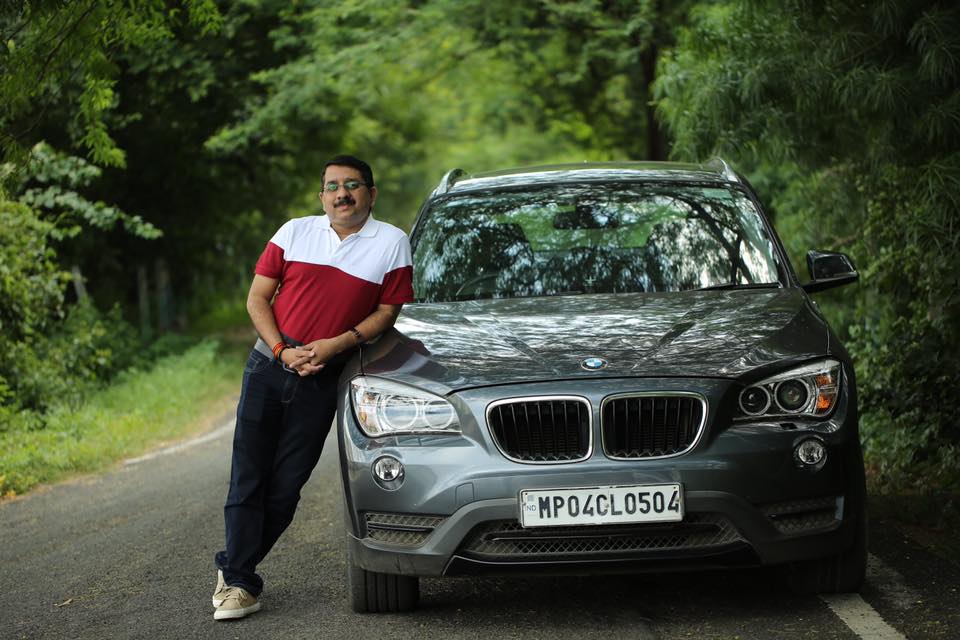 Sh. Deepesh Joshi - Leading Advocate and Founder - Deepesh Joshi & Associates, Law Firm.
Our Correspondent, 26 Jan. 2017
MetroMirror: Why have you chosen the career of Advocate? What other Profession you would have adopted if not advocate ?

Deepesh Joshi: Actually when I was not selected for MCA I had done LL.B and started practising. I am happy being a successful Advocate and enjoy my profession.
I would have been an Architect if not the Advocate as I am a creative person.

MetroMirror: What have been your major achievements as an Advocate?

Deepesh Joshi: We have best of the clients, including the Chief Minister of MP. , our some of the major clients are; Coal India, almost all the Doctors, Builders like Aakrati and Chinar group, Reliable group, MPRDC, Jagran Group, Indian Oil Corporation and Bureaucrats like Arvind Joshi and DK Kapoor. Our specialization includes civil, criminal, corporate Laws, Prevention of corruption Act, consumer Protection, Arbitration.

MetroMirror: What are your ambitions relating to your Law firm? Do you follow any Role Model of your Profession? Who?

Deepesh Joshi: Mukul Rohatgi, Vivek Tankha, Fali Nariman to name a few, our ambition is to be the No.1 Law firm of Madhya Pradesh.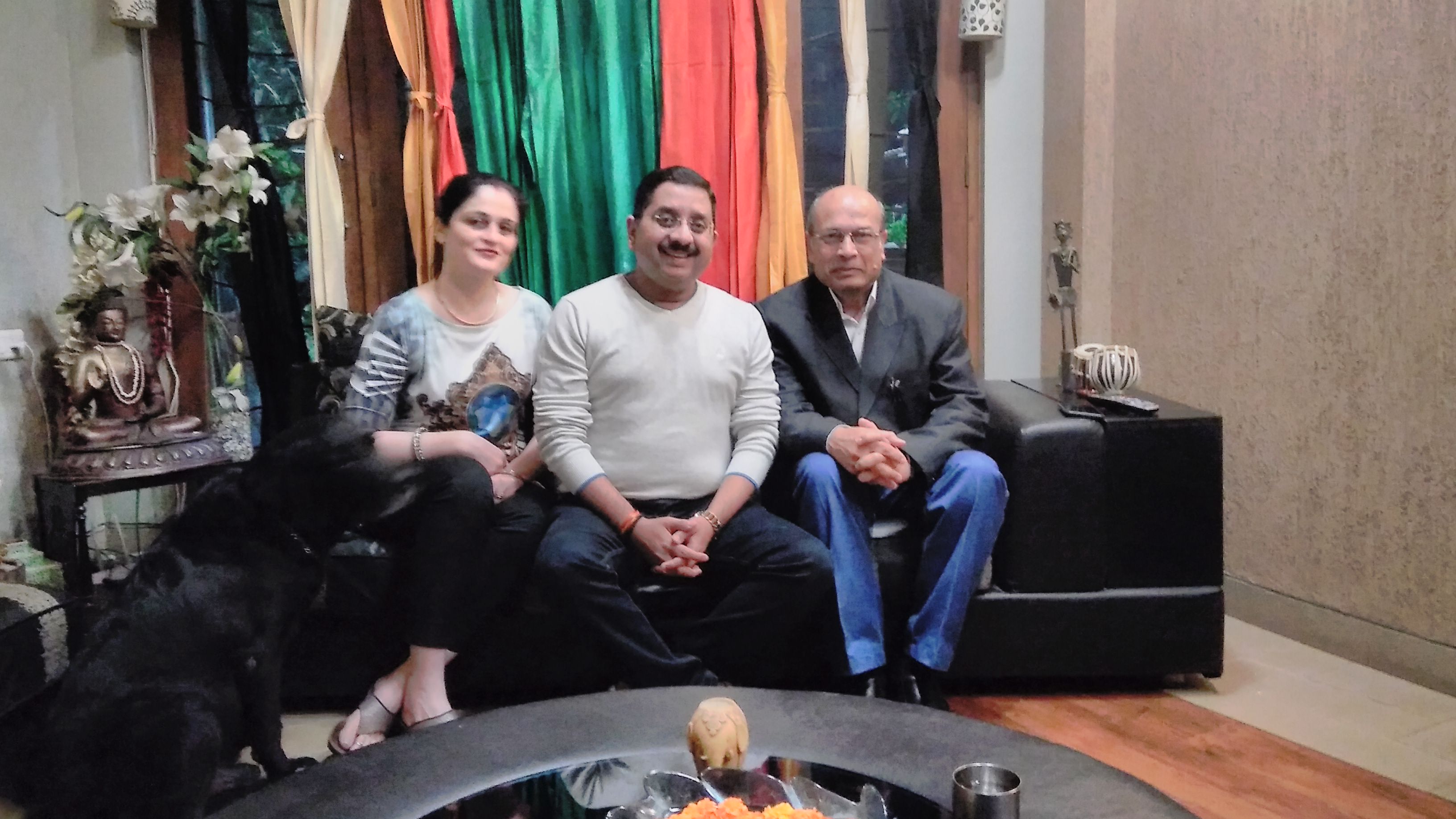 MetroMirror: Why the image of Advocate presently is not as good as it used to be 30 - 40 years back? What are your suggestions to the whole Advocate community for improvement of image?

Deepesh Joshi: Earlier under the Barrister system the Law education had very good quality. Now National Law Institute University Graduates are very good and they will increase the image of the profession.

Advocates should be faithful, well - read, loyal to the client, they should not befool. There should be complete transparency to increase the image of the Profession.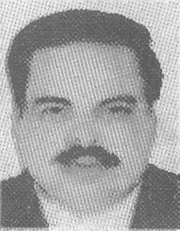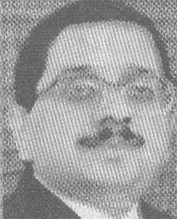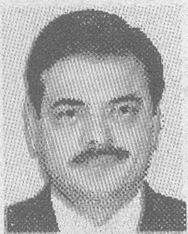 NIA appoints Rajdhani's three leading lawyers as their Special Prosecutors
Apex Investigation agency of India ,NIA (National Investigation agency) appointed shree Ajay Gupta, Deepesh Joshi and Sashank Shekhar as their Special Prosecutors in the State . Home Ministry has issued a list of 31 leading advocates to be appointed as the Special Prosecutors of NIA .
MetroMirror: Would you like to provide free Legal support and consultancy to the poor sections of the society?

Deepesh Joshi: We provide full support to the poor. We have helped more than 1000 without any fee. Our social commitment is regular.

MetroMirror: Could you consider a Scholarship for 2 Brilliant Law atudents of Bhopal | MP?

Deepesh Joshi: Yes we could consider, please send us details about the students.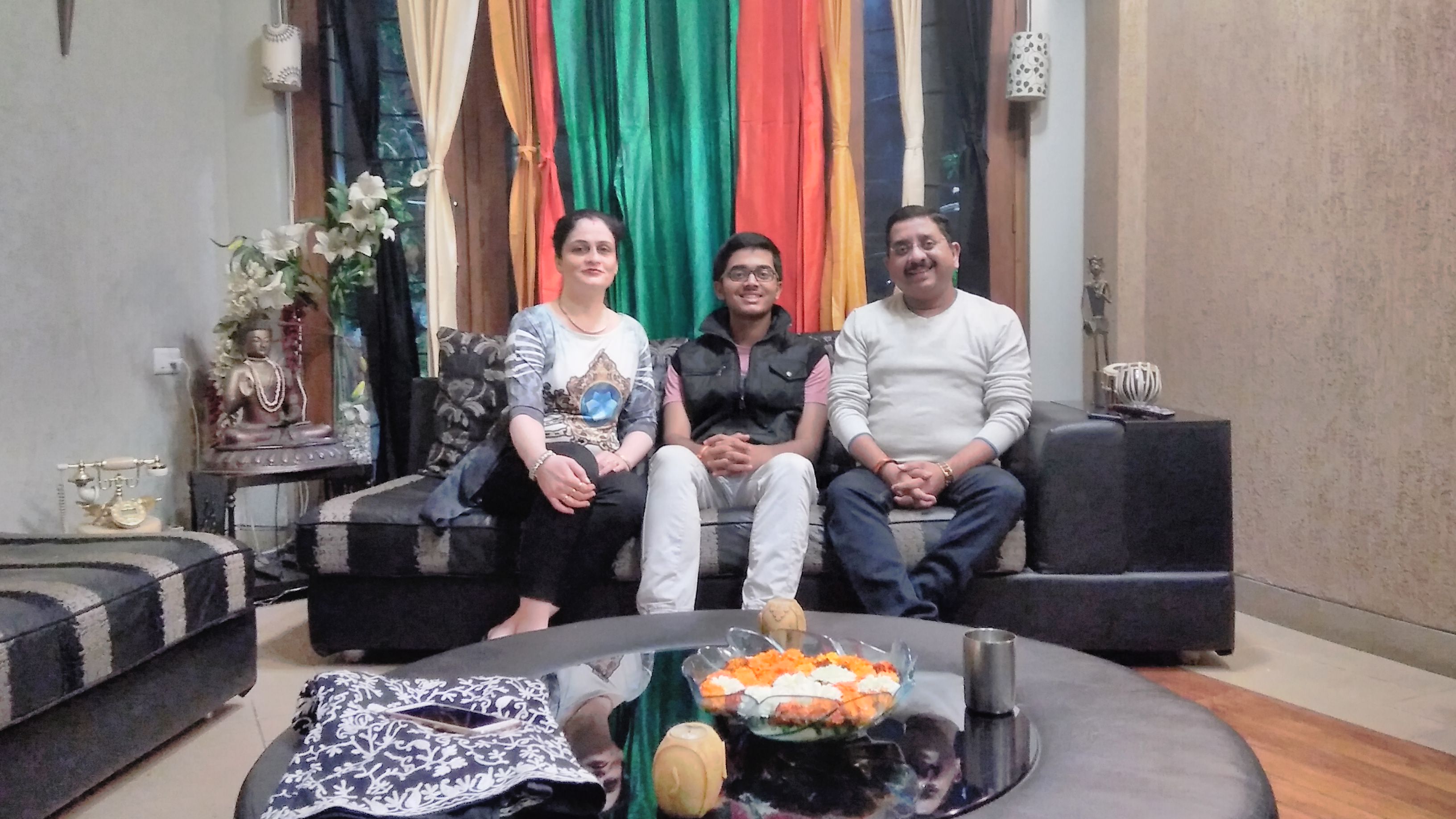 MetroMirror: What are your Hobbies and Interests which you regularly do?

Deepesh Joshi: My all time favourite is cooking, all types of dishes, Music, Cricket, Badminton and Table-Tennis.

MetroMirror: What are your expectations from Media?

Deepesh Joshi: Media should properly report the Law cases, Judicial system and working of the court.

MetroMirror: Tell me about your family?

Deepesh Joshi: My father is retired District Judge. My wife Viva is running a school Aayam for the poor disabled people as a commitment to the Society. My son Atharva is a class 12th student and he would like to be a Lawyer also.

MetroMirror: Your suggestions | opinion about MetroMirror.com?

Deepesh Joshi: It's a good publication worth reading with wide range of News, features and special stories.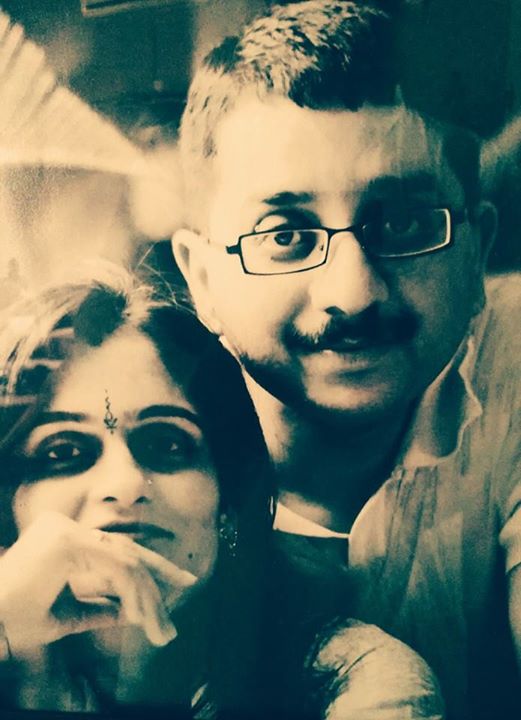 MetroMirror.com to Mrs. Viva Joshi: What are you doing? How do you serve the society?

Viva Joshi: I have started a school in the Name of Aayam with the object of creating equal opportunities for the Physically and Mentally challenged students who cannot afford hefty fees. We have students from 1.5 years to 52 years of age. We need support from the various people for skill development of our school students.

MetroMirror: What support do you want from the government of MP?

Viva Joshi: We don't have school building of our own, it would be better if govt. provide us suitable land or building to properly run the school to develop the skills of the students to help them stand on their feet.

MetroMirror: What are your Hobbies?

Viva Joshi: My main hobby is painting and have good collection of paintings.



---
INTERVIEW: Dr. Anoop Swarup, VC - Jagran Lakecity University
Our Correspondent, 22 April 2015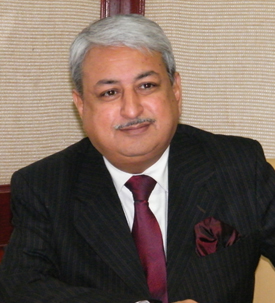 Q.1 As the vice chancellor of Jagran Lakectity University Bhopal what are your plans and goals for the youth ?
ans :- we are planing to have the basic concept in every one that is skills, skills is very much important in today's life as Mr. Modi also said skill India and we are planing to provide more facility to the students in the form of new library, and as we are organizing regularly the seminars for the students known as" IGNITING MINDS" lecture series to its best level.
Q.2 What do you think what is making us handicapped as the educated youth in our country is unemployed ?
ans 2 I personally feel that people in India are literate, but they are not educated... their is a huge difference between educated and literate and the lack of skill in people is the main reason of unemployment in India.
Q.3 as you are the founder of "sambhavami"(not for profit organisation) in Bhopal what are the after myth of Bhopal gas tragedy which make you to form this organisation ?
ans 3 yes, actually I have seen the after myths of gas tragedy very closely that made me feel that really people need help and I as a common person should do something to support them so we have created an organisation as "Sambhavami" which means every thing can be done .
Q.4 As you are associated with many associations abroad what necessary steps must be taken in India for the quality education.
ans 4. Quality education can be provided by having more and more interactive sessions with students by giving them practical work also as education have no boundaries and as i also told u earlier that skill is very important .I strongly feel that if we can develop skills in any of the student that means we are providing quality education.
Q.5 We found that today's youth is engaged in all type of anti social activities what steps should be taken by the university as well as social organisation to make them on right path ?
ans:- I feel that the primary education or schooling of any student matter in this alot because this can't be possible that anyone suddenly can join the college and get's engaged in such activity so school should always do interactive sessions with the students to help them out with all this type of problem.
Q6 what is your opinion about the 2015-16 budget presented by central government?
ans :- yes we had a discussion on this in our university and I remember you were the part of that but what I personally feel that yes this budget is going to surely make a boom in the market. as it is having more after effects.


.Interviewed by Damini Tripathi
---