---
Rajasthan ends minimum educational qualification criteria for contesting in local body polls
JAIPUR: MMNN:18 January 2019
JAIPUR: Days after coming to power, the new Ashok Gehlot-led Congress government in Rajasthan on Thursday removed the compulsory education qualification criteria for a candidate to contest in local body polls. In 2015, the previous Vasundhara Raje-led Rajasthan government has introduced education criteria for those contesting in local polls. Candidates must have at least Class X degree for contesting municipal, zila parishad or panchayat samiti elections. The Rajasthan cabinet approved two amendments bills - Rajasthan Panchayati Raj (Amendment) Bill, 2019, and the Rajasthan Municipalities (Amendment) Bill, 2019 - to end the minimum educational qualification condition On Thursday, the Rajasthan cabinet approved two amendments bills - Rajasthan Panchayati Raj (Amendment) Bill, 2019, and the Rajasthan Municipalities (Amendment) Bill, 2019 - to end the minimum educational qualification condition. Both the bills will be introduced in the state assembly during the present session, read a statement. In wake of agitation by the Rajasthan Administrative Service (RAS) aspirants over extention of the examination date, the cabinet has also decided to ask the state public service commission to extend the date of the main examination.

---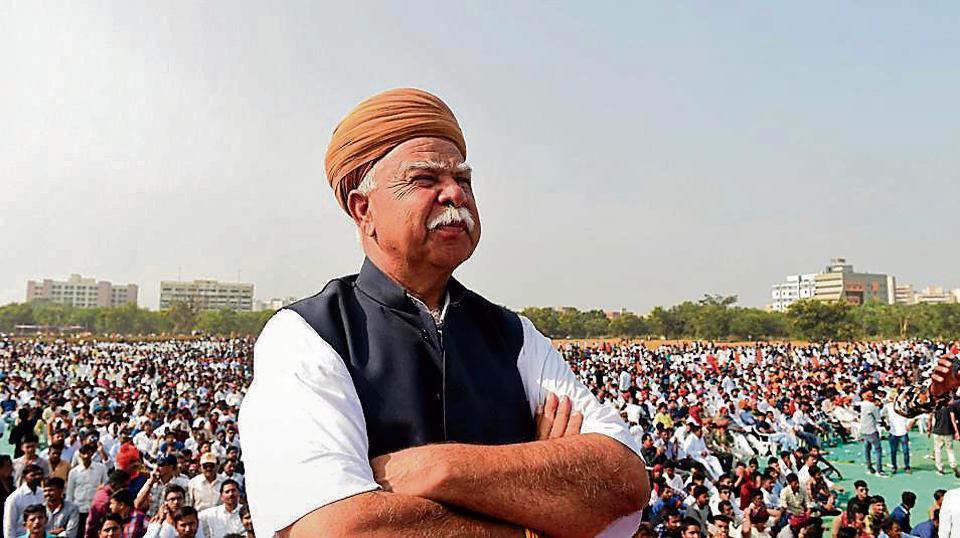 In poll season, Rajput leaders jump on reservation bandwagon
JAIPUR: MMNN:30 May 2018
In election season, reservation politics is rearing its head. Apart from Gurjars and Jats, the Rajput community, considered to be the BJP's traditional vote bank in Rajasthan, is renewing its demand for reservation. The Rajputs have been at loggerheads with the BJP since last year. Rajput leaders say the community has been the backbone of the BJP but the party has ignored and insulted them. Things came to such a pass that a large section of the community voted against the BJP in the three bypolls held early this year, which led to its loss. The Congress is hoping to cash in on the resentment among the Rajputs ahead of the assembly elections due by the year-end. Rajputs constitute about 10% of the state's population and hold sway on 35-40 assembly seats. Shri Rajput Karni Sena leader Lokendra Singh Kalvi, who had led the widespread protests demanding a ban on 'Padmaavat' for alleged character assassination of Chittor queen Padmini, is now planning another show of strength. Kalvi plans to hold a rally in Chittor on September 23 to celebrate the Karni Sena's foundation day. He said the event will be apolitical and no political leaders will be invited. However, the theme for the event is to review the reservation policy and the political undercurrent cannot be overlooked. Kalvi said the call for a review of reservation included the demand for giving quota to the Rajput community. He plans to invite RSS chief Mohan Bhagwat for the rally. "Bhagwat had first spoken about reviewing reservation in the country. RSS joint general secretaries MG Vaidya and Dattatreya Hosabale have described in detail what review of reservation entails and I would like one of them to be present in the programme," Kalvi said. In the last 10 years, he said, various communities have been agitating for reservation and it's time for a review to include or exclude communities. In 1999, Kalvi had led the demand for reservation to Rajputs with senior BJP leader and present MLA Devi Sing Bhatti; the two leaders had formed the Samajik Nyay Manch to press for their demand. Jaipur Rajput Sabha president Giriraj Singh Lotwara too is pressing for reservation to Rajputs. Lotwara says the Rajputs have nurtured the BJP but today the community finds itself ignored by the party. "In 2008, Raje had promised reservation to Rajputs under OBC, but the government has gone back on its promise." Lotwara supported a review of the reservation policy. "It is a constitutional requirement. Reservation was to be reviewed every 10 years but that has not been done. We need to review what we have lost or gained. Reservation has divided the society." Lotwara has held meetings under the banner of the Rajput Samaj Sangharsh Samiti in Bikaner, Ajmer, Kota and Udaipur; a meeting is planned in Bharatpur on June 3. He said, "If the government does not agree to their demands, the community will initiate a campaign to oust the chief minister Vasundhara Raje government." Other demands include withdrawal of false cases against Rajput leaders for violence in the aftermath of Anandpal Singh encounter in Sanwarad village, a CBI probe into the Chatar Singh Sodha encounter in Barmer, and withdrawal of the Rs 4-crore service tax levied on the Rajput Sabha.

---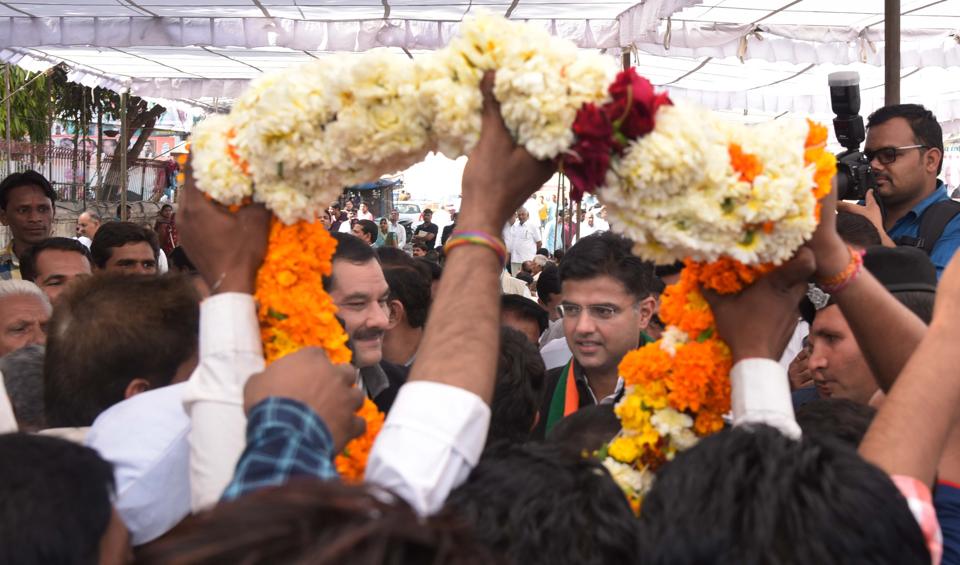 Congress will form government in Rajasthan: Sachin Pilot
JAIPUR: MMNN:22 February 2018
State Congress president Sachin Pilot on Wednesday said that the way the party has won the three recent bypolls has proved that the peoples' mandate is against chief minister Vasundhara Raje. He said that people have supported the Congress on issues. After the BJP government was formed in the state, bypolls were held on four seats, of which three were won by the Congress. Thereafter, two Lok Sabha seats and an assembly seat came in recent bypolls. "The credit for this victory is of party leaders and workers. All sections of the society voted for the Congress, despite all efforts by BJP," said Pilot. Addressing newspersons after thanking workers, who had come from Ajmer and Alwar Lok Sabha and Madalgarh assembly seat, he said, "Congress will form the government in Rajasthan." Pilot said that the CM and BJP leaders are holding bureaucracy and administration responsible for recent defeat in bypolls. Even BJP MLAs are cornering government in the assembly and the CM is asking not to do so. "I believe people might not be annoyed with BJP MLAs but are unhappy with the government and leadership," he alleged. He added that everyone is unhappy with the four years of governance and that the current Rajasthan government has failed to deliver. Thanking workers, newly elected MP from Ajmer, Raghu Sharma said, "We will form the government with a two-third majority in the coming state assembly elections and also win all 25 Lok Sabha seats." "These elections were not just against policies of the Rajasthan government but also myths about Prime Minister Narendra Modi have also broken. People have rejected Modi's speeches and supported the Congress," Alwar MP Karan Singh said.

---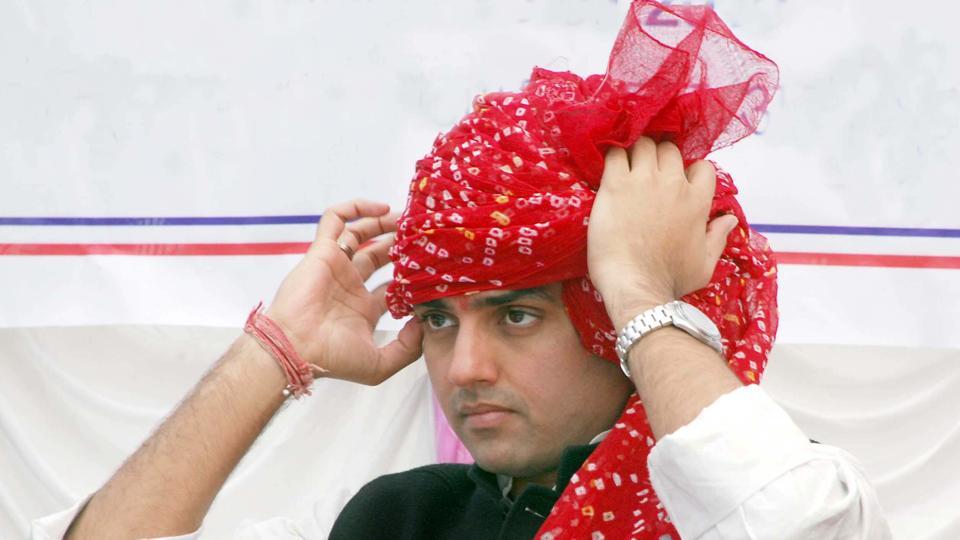 Sachin Pilot challenges Rajasthan gag and shield ordinance in High Court
JAIPUR: MMNN:27 October 2017
Rajasthan Congress president Sachin Pilot Thursday filed a writ petition in the High Court demanding quashing of a controversial ordinance that shields public servants, judges and magistrates from investigation without prior sanction from the state government. With this six petitions have been filed against The Criminal Laws (Rajasthan Amendment) Ordinance-2017. The Jaipur bench will hear them on Friday. A Bill, tabled by the Rajasthan government on the first day of the ongoing session Assembly session to replace the controversial ordinance, was referred to a select committee of the House following protests from several quarters. The ordinance, promulgated on September 7, remains in force for six weeks. We have urged the court to direct the Rajasthan government to withdraw the ordinance. By introducing such ordinance, the government is violating Article 14 (right to equality), 19(freedom of speech), and 21 (protection of life and liberty) of the Constitution," Pilot said. The Congress leader said that after facing severe criticism and protests, the government, "to save its face", has referred the Bill to select committee, but the ordinance still remains in force. The government, he said, wants to create a "kala kanoon (black law)" by tabling unconstitutional bills. "The whole country has criticized the bill, which has provisions to shield corrupt and violates rights of public, media and judiciary," he added. He further said that referring the bill to select committee shows that it was tabled in House with incomplete preparation. It is unfortunate that there has been a deadlock in the assembly for the last three days where Congress MLAs are on dharna demanding complete loan waiver. The BJP government has failed to run the House as per the rules," he said. In a jibe at chief minister Vasundhara Raje, Pilot said that it was surprising that she was claiming to win the upcoming bypolls to two Lok Sabha and on assembly seat through booth management. If that's the mantra than why did the BJP lose last three bypolls, he asked. "In view of the bypolls in Ajmer, the CM in last 15 days have visited the district seven times making announcements to misguide people. She claims to win polls by strengthening booth management, but in reality they had won Dholpur bypolls with money, power and misuse of administration," Pilot alleged. He also asked CM to state why BJP lost the Nasirabad bypolls and what was she doing in Dholpur on the polling day in violation of the election code of conduct.

---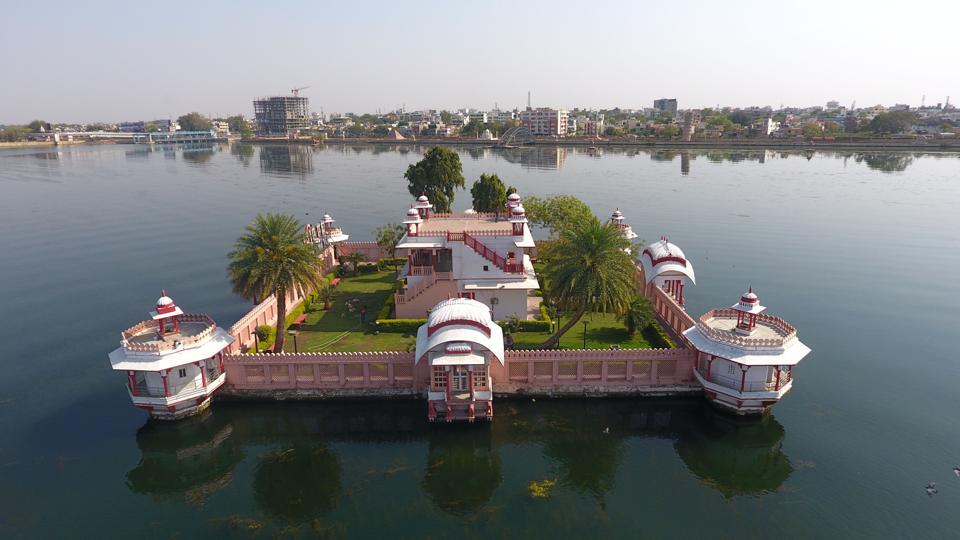 Cable-stayed bridge, air connectivity to boost Kota tourism
JAIPUR: MMNN:4 September 2017
The inauguration of the cable-stayed bridge and direct flights between Jaipur and Kota has the potential of changing Kota's tourism industry forever. "The bridge, located on Kota-Chittor National Highway (NH 27), has made it easier for tourists to enter Kota from Chittor and Udaipur," said a tour operator, Neeraj Bhatnagar. As a tourist site, Kota has a lot to offer. There are various places for religious tourism like Mathuradheesh Temple, which is a sacred place for the Vallabh Sect, and the Chandkheri Jain temple. For eco tourism, there's the Chambal river, Chambal Ghariyal Sanctuary, Kota Barrage and Jawahar Sagar Dams and other options for adventure sports. There are also places like Garh Palace, Abhera Mahal, Seven Wonders Park and Kishore Sagar Lake for heritage tourism. "Although a four-lane national highway between Kota and Chittor/Udaipur already existed, the entry roads leading to Kota city were in a bad shape. Now, tourists can use the cable stayed bridge. Also, tour operators can now prepare itineraries connecting Kota with Agra and Khajuraho," said Bhatnagar. He added that direct flights between Kota and Jaipur have opened a door but tourism can only prosper if there is air connectivity between Kota and bigger cities like Delhi, Mumbai and other metros. Tourism department sources said that around 2,400 foreign tourists and around 2.50 lakh domestic tourists visit Kota every year, which includes parents of students coming to Kota for coaching. "Tour operators are excited about the launch of the bridge and flights from Kota Airport," district tourism officer, Kota, Sandeep Shrivastava said. He claimed that the cable stayed bridge and air connectivity are likely to boost Kota's tourist inflow by 20%. Dr Anukrati Sharma, associate professor, faculty of commerce and management, University of Kota, who has done research on the tourism potentials of Kota and Shekhawati region of Rajasthan for a UGC project, said, "Earlier academicians, celebrities and other foreign tourists used to face difficulties in reaching Kota but now improved road and air connectivity will certainly help. Kota has great tourism potential." She recommended that a virtual tour of the cable stayed bridge should be developed for tourists as there are only five such bridges in India. Subhash Soral, the local line producer of Alia Bhatt and Varun Dhawan starter Badrinath Ki Dulhania and also runs his production house in Kota, said that filmmakers and artists want to shoot in here as it offers beautiful locations but lack of flights was a hindrance in the past. Now direct flights between Kota and Jaipur will provide an option to filmmakers to reach Kota by air.

---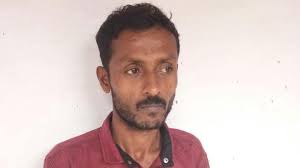 Thief on run arrested after 23 years
JAIPUR: MMNN:30 Aug 2017
It was a cold and sunny February morning in 1994 when Mohammad Mustafa in Ajmer's Gulab Bari opened the door to two visitors from Kerala – his wife's brother and her distant cousin. The duo had come for a pilgrimage to the Sufi shrine at Ajmer and camped at Mustafa's house, Haripal Singh, the SHO of Alwar Gate police station, told HT. A day or two later, the cousin, Abdul Hamid, who was 17 then, fled with a television set and Rs 7,800 from the house. The police went to Kerala and came back with the television set recovered from Hamid's home. But Hamid was not found, the SHO said. He was found 23 years later, with a changed name and address, by a team of Ajmer police. Spurred by the new superintendent's drive to nab fugitives in old cases, the team of three policemen from Alwar Gate police station left for Kerala's Kasaragod on August 18 in pursuit of Hamid. It seemed to be a wild goose chase as the police didn't have a photograph of the man who had changed his name, and they could not understand the local language. They did not seek help from Mustafa's brother-in-law as he had earlier expressed ignorance about Hamid's whereabouts and the police suspected that he might alert Hamid. "Two days later, we reached his old address in (Kasaragod) district's Hosdurg area, described as 'near Khopra Cottage Polytechnic College', but found no trace of him," said constable Shyam Singh Shekhawat. The team then sought help from a local constable, Shrijeet, who had once gone to Ajmer chasing a criminal. Shrijeet, a bilingual, started assisting the Ajmer team. He also put the policemen up at an acquaintance's place. With the language hurdle overcome with Shrijeet at their side, the team enquired people about the man. After a day of groping in the dark, they found some clue, Shekhawat said. They were told that the man had sold his house in Hosdurg and was working at some hotel in Parappa area, 30 kms away. The police enquired at two-dozen hotels for their next clue. "We were told that Hamid had made his own house and was running a small tea-hotel at the same place. We went to the described address and Hamid opened the door," said Shekhawat. He had changed his name from Abdul Hamid to Sahul Hamid. Shekhawat said Hamid had not mentioned his father's name in his Aadhaar card, and instead, written 'care of Jamila Bi', using his mother's name. Hamid confessed that he had stolen the money and the television set 23 years ago. He was arrested on August 23, and presented in a court in Ajmer on August 26; he is now in judicial custody. The superintendent of police announced that the team members who brought the thief to book would be felicitated.

---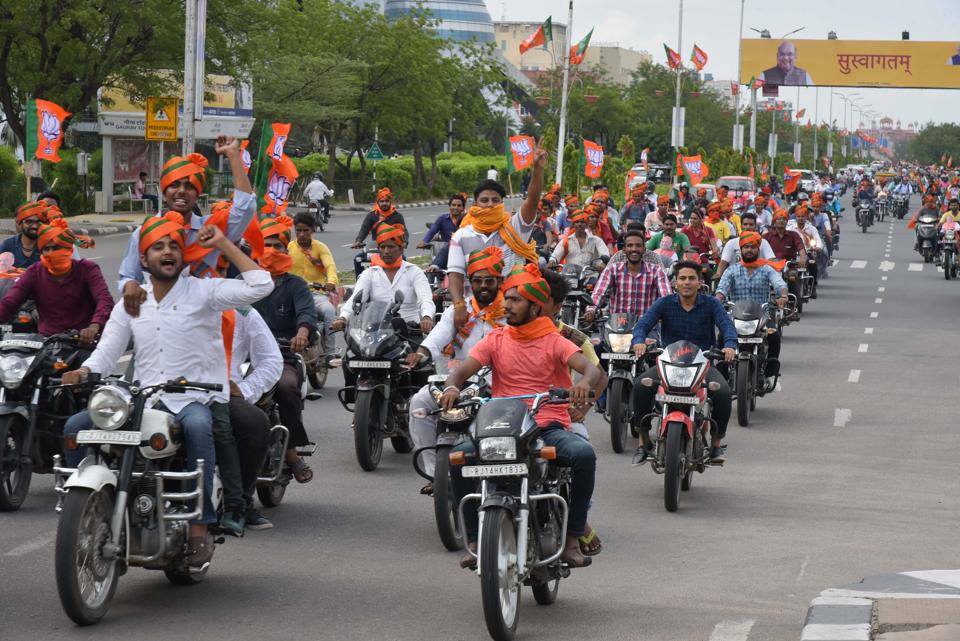 After Shah visit, BJP vistaraks in Rajasthan may get motorcycles
JAIPUR: MMNN:26 July 2017
The vistarak plan is aimed at establishing direct contact with people ahead of the state assembly elections to be held next year and the 2019 Lok Sabha polls More than 6,000 BJP workers engaged in the party's vistarak (expansion) plan in Rajasthan may soon get motorcycles, said leaders who attended meetings with party president Amit Shah during his three-day visit to Jaipur. The state BJP unit started recruiting party workers for playing the role of vistaraks (full-time workers) in January. The vistarak plan is aimed at establishing direct contact with people ahead of the state assembly elections to be held next year and the 2019 Lok Sabha polls. Under the initiative, around 50,000 BJP vistaraks will visit each polling booth in the state to canvass for the party. The vistaraks -- temporary volunteers for the expansion plan -- will work outside their home districts and will not contest elections. Vistaraks are recruited for 15 days, one month, two months, three months, six months, one year and two years. The state BJP had formed two committees at state and district levels to recruit the vistaraks, and organised a training workshop in April. In the recruitment form, party workers have to fill in a column stating the duration for which they want to work as vistaraks. Rajasthan has now 45,000 vistaraks who have opted for a 15-day period; 200 vistaraks in each of the 33 districts in the state have opted to work for six months and one year. BJP state president Ashok Parnami said the party was scaling new peaks and the vistarak plan would help in strengthening the organisation right down to the booth level. "The aim is to propagate the party and government policies at the grass-root level. The scheme has been inspired by Pandit Deendayal Upadhyay, and with the help of vistaraks we want the party to reach out to all the sections of society and contribute towards nation building," he said. The BJP has successfully tested the idea of using motorcycles in the 2017 Uttar Pradesh assembly elections, party sources told HT. The BJP spent over Rs 6 crore in purchasing about 1,600 motorcycles -- with white background, saffron stripes and a lotus symbol -- for the UP election campaign. Ashok Prajapat, Bikaner district vice president and vistarak for Pilibanga assembly constituency of Hanumangarh district, told HT that motorcycles would help party workers go to far-off places to popularise the Vasundhara Raje government's achievements.

---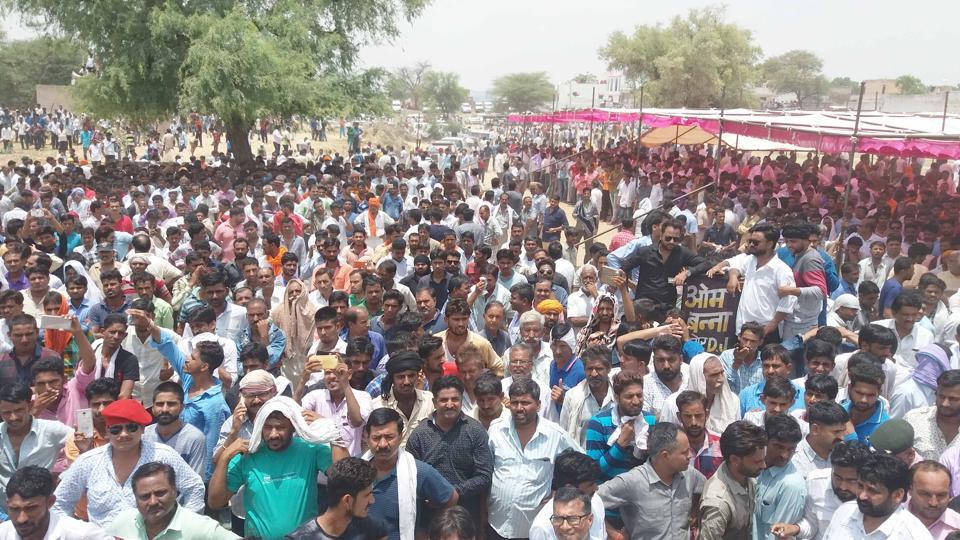 At Saanvrad rally, Rajputs vow not to vote for BJP in 2018 assembly polls
JAIPUR: MMNN:13 July 2017
JAIPUR: Thousands of Rajputs who gathered at Saanvrad village in Nagaur district on Wednesday vowed to not vote for the Bharatiya Janata Party in 2018 assembly elections. They converged at the village in a show of strength to demand CBI inquiry into the encounter of gangster Anandpal Singh. Anandpal was killed in the encounter on June 24 in Churu district. Karni Sena's patron Lokendra Singh Kalvi, who spearheaded the Hunkar rally, said that the community will not settle for anything less than a CBI inquiry. Earlier, former MLA Ranvir Gudha and Karni Sena president Sukhdev Singh Gogamedhi proposed that the Rajputs take a vow against voting for BJP. Around 50,000 people from different parts of the state raised their hand in support. Rajputs began pouring in to the from the morning on Wednesday. Police set up 32 check posts on all the roads leading to Saanvrad to verify details of all those going to the village. "We deployed 2,500 police personnel, including staff from the Rajasthan Armed Constabulary, the emergency response team and special task force to maintain law and order in view of large number of people expected in the village," said ADG (law and order) NRK Reddy. He said riot control vehicles were also deployed. Ajmer range inspector general of police Malini Agarwal said 20 additional and deputy SPs, 40 inspectors and more than 80 sub-inspectors were deployed to monitor the situation. Talks between the Rajput leaders and administration continued until late on Wednesday evening. The state government sent top police officer Ajit Singh Shekhawat, who is director general of jails, to mediate in the talks. Reddy said by 6 pm, more than 6,000 people had left the village. He said there was a minor stone pelting in the village in which window panes of two police vehicles were damaged. However, the rally was largely peaceful, he added. The district administration imposed prohibitory orders in the district and suspended internet services from 5 pm on July 11 to midnight of Wednesday.

---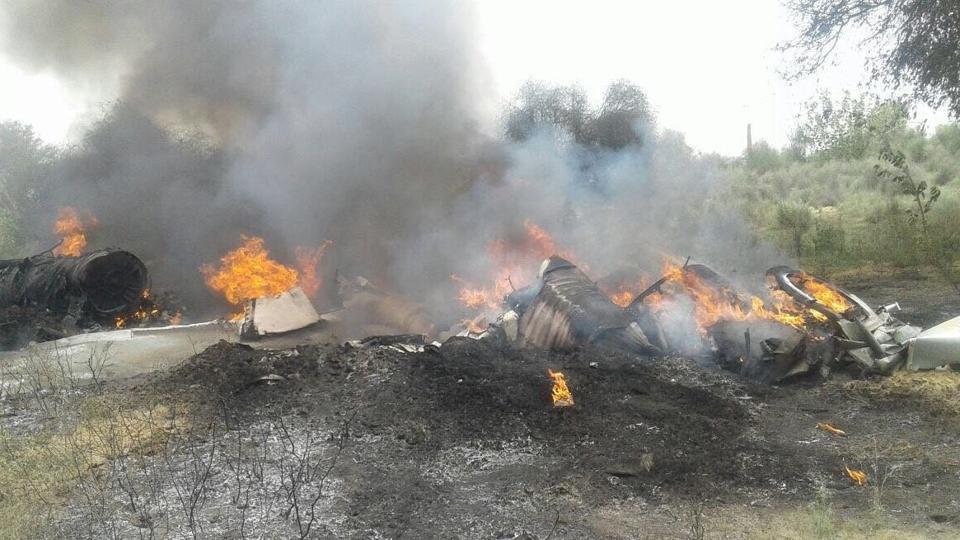 MiG-23 trainer fighter IAF plane crashes, pilots manage to eject safely
JAIPUR: MMNN:6 July 2017
JAIPUR: A MiG-23 trainer aircraft of the Indian Air Force crashed in Rajasthan's Jodhpur district on Thursday, but not before both pilots ejected out of the plane safely. The incident occurred in Balesar area, superintendent of police (Jodhpur rural) Dr Ravi said. It was a MiG-23 UB trainer plane and both the pilot and co-pilot are safe, a defence source said. A court of inquiry has been ordered. Further details are awaited.

---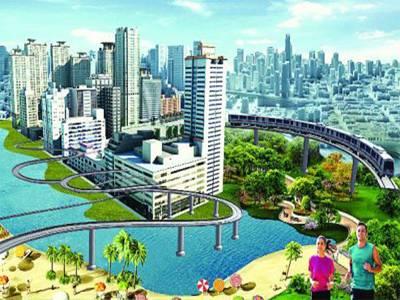 Waterlogging: As usual, Jaipur Municipal Corporation behind monsoon schedule
JAIPUR: MMNN:30 Jun 2017
JAIPUR: The smart Jaipur city continues to battle with basic problems such as waterlogging and clogged drains. While the news of monsoon hitting the state capital soon has delighted residents, it has raised worries for the civic authority as the Jaipur Municipal Corporation (JMC) has not completed the work of cleaning drains and repairing roads. The official deadline for pre-monsoon preparedness will be over on June 30. However, the JMC is still struggling to complete the desilting work of over 400 drains in the city. Moreover, the desilting of bigger drains such as Ganda Nullah, Jawahar Nullah and Nag Talai has not even begun. The city has more than 1,010 small and big drains. Out of this, the JMC has only completed cleaning 404 drains. JMC documents show that out of 164 drains, work for only 51 has been completed in Sanganer zone so far. Similarly, out of the 114 drains in Mansarovar zone, work of only 69 has been completed
---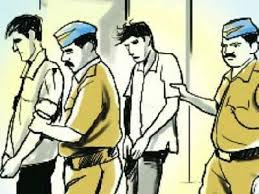 Police solve priest's murder case in Jaisalmer, arrest three
JAIPUR: MMNN:24 Jun 2017
JAISALMER: Police have solved the murder case of Mahant Dhanapuri, the priest of Valmiki Temple in Molasar area and arrested three persons in this connection. All the three are notorious criminals and were involved in stealing valuable items from temples and other religious places for quite a long time. They were wanted in many cases. SP Gangandeep Singhla said that on June 14 some unidentified people murdered the priest of Valmiki Temple. Police then formed separate teams and started the investigation. Based on forensic science laboratory investigations and probe by other teams it was found that the footprints in this case matched those found in other break-ins in temples. By stroke of luck, theft at a temple in Vishangarh in Jalore came to light and based on the CCTV footage, Omaram, a resident of Mangla was taken into custody and interrogated. He confessed to killing the priest and based on the information given by him two more persons, Jalaram and Jassaram, residents of Kudi were arrested. According to police investigation on the night of June 14 Omaram and his gang entered the temple to steal items, when they did not find anything worth stealing they decided to enter the priest's room. There they found the key were tied to the priest's waist when they tried to snatch them the priest woke up. He was then attacked with iron rods and sticks. The priest's body was thrown outside the temple. The robbers even stole the earrings that the priest was wearing.
---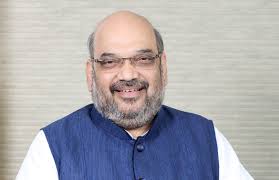 Amit Shah inaugurates Modi fest, praises PM for overall development
JAIPUR: MMNN:10Jun 2017
RAIPUR: BJP chief Amit Shah, who is on a three-day visit to the state, inaugurated the 'Modi Fest' in Raipur on Friday, an event organized to highlight policies, welfare and other initiatives undertaken by the NDA government at the center, since it came to power three years back. During the course of the event, the ruling party chief coined an acronym for Prime Minister Narendra Modi's surname, saying 'MODI' stood for 'Making of Developed India'. He also praised Chhattisgarh chief Minister Raman Singh, saying he had successfully brought about modernization in the state, transforming it from a small state to an urban one and taking it to new heights of development in a span of just 13 years. Shah, in his address also said that the Modi government has proved that it can simultaneously develop villages, farmers and industries through an all-inclusive growth model. "The government aims to move ahead from just focusing on economic reforms to economic transformation. It has constructed toilets as a progressive step towards achieving an open defecation free India, while availability of gas cylinders in all households as part of a welfare scheme has also been achieved," said Shah. Elaborating on the ambitions of the PM, Shah said that the PM has showcased a model exclusively based on development inclusive of growth extended to each society and person. "Under the able leadership of Modi, India has become the fastest growing economy in the world with simultaneous focus on defence , national security and building relations with other countries. When required, India was even capable of surgical strike. We have a Prime Minister who shares the grief and happiness of the common people. His government has come out clean in last three years and can in no way be accused of corruption," Shah concluded.

---
Demonetisation: How impact on rabi cropping in Rajasthan was mitigated
JAIPUR: MMNN:18 April 2017
NOW, THAT THE TIDES about demonetisation have subsided, we look at agrarian impact based on data in the context of 2016-17 rabi season. The results of our analysis are based on a representative survey of 1,500 farmers from Rajasthan.(The survey was carried out from December 1, 2016 to February 10 in 13 districts.) The survey records the mode of payment of farmers for the purchase of seeds, fertilisers, and pesticides as part of rabi season cropping.In understanding the possible impact of demonetisation, it is imperative to tally the timing of demonetisation (November8,2016)with the timing of input applications in the rabi season. In Rajasthan, the major rabi crops are wheat, mustard, and gram which occupy more than 80% of the total cropped area.
To compare the decisions taken in a typical season (without demonetisation), the survey asked questions on sowing dates for thesecropsfortherabiseason2015.The accompanying graph presents the percentage of farmers by sowing dates in Rajasthan. Only 2% of farmers finished their sowing bythe end of September30,34% of the total farmers finished their sowing in the month of October, 38% of the total farmers completed their sowing between November1-15,25% of the total farmers finished their sowing between November 16-30, and the remaining 1% finished their sowing in the month of December. Hence, of the percentage off armers who did sowing before and after the demonetisation 54% typically performed sowing before November 8, and the remaining 46% after.Further, from ourfield observation, it is reasonable to assume a seven-day lag in the purchase of seed,and its actual sowing in the field.
If this pattern were true, it would indicate that, 75% of the farmers would have purchased before November 8. Also,the central government took steps to mitigate the effects of cash crunch on agricultural routines such as allowing farmers to use old denomination notes of `500 for purchasing seeds and raised withdrawal limits for the farmers to alleviate cash crunch. Our survey specifically asked if the farmerhad done what was due forthe rabi season. Specifically, it asked what is/was the mode of payment for the purchase of seeds,fertilisers and pesticides. Our results suggest that all farmerswho were cultivating rabi crops in the earlier year also sowed rabi crops this year as well. (In Rajasthan, in some districts, farmers only cultivate in the Kharif season,and left their land fallow in the rabi season.) This is also confirmed by the ministry of agriculture data which suggests no decline in rabi sowing.
To further examine the issue, the survey asked farmers about the mode of payment. We find that 95% of the total farmers paid cash for buying seeds. Here, our survey has a limitation of not identifying whether farmers used old or new currency denominations to buy seeds. This suggests that whether it's old or new currency denominations, farmers were able to purchase seeds in Rajasthan. In addition to seeds,it is also important to examine the extent to which hiring agricultural labour would have been affected. We estimate the amount of paid labour(casual labour) needed to perform basic operations, using representative data of employment and unemployment survey conducted by NSSO in 2011-12,for the estimation of paid labour (casual) requirements.
For Rajasthan; we find that out of the total agricultural labour used in sowing operations, about 91% are usually own family workers (self-employed) and 9% comprises paid labour(casual labour); similarly of the total agricultural labour used in ploughing, about 91% are family labour (self-employed) and 9% is paid labour (casual labour); similarly out of total agricultural labour use in wedding, about 89% are own family workers (self-employed) and 11% is paid labour (casual labour). (This is also reflected in overall agricultural labour use in all operations of agriculture in Rajasthan which suggests that 90% is the family labour, and only 10% is casual labour.At an all-India level,out of the total, 67% is family labour, while 33% is paid labour.) These results clearly suggests that in ploughing, sowing, and weeding, agriculture in Rajasthan is overwhelmingly dependent on family labour. Cash matters for availability of other agricultural inputs aswell.
For wheat, farmers generally require 50kg di-ammonium phosphate (DAP) per acre, at the time of sowing. The application of fertilisers and pesticides also vary by crops.To ensure the availability of cash, RBI allowed farmers to withdraw `25,000 per week (if savings accountholder), andforcurrentaccountholders (`50,000 per week). Our survey asked farmers about the mode of payment to buy fertilisers and pesticides.


---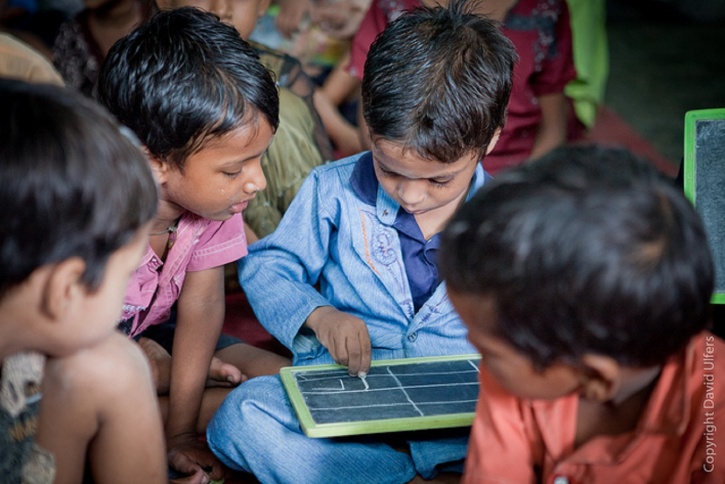 Textbook In Rajasthan Says That You Need 'Good Height & Complexion' To Excel As An Entrepreneur
JAIPUR:MMNN:18 April 2017
A lot of our wisdom and enlightenment comes from what we read, especially as kids. Be it the eruditeness from Chanakya or the strong punch feminism in Jane Eyre's work, it is extremely safe to say that we are what we read.
That said, it's needless to say that we should be very careful with what kids read, because it will, indubitably, shape their perspective and future. But it seems like this textbook from a school in Rajasthan ran out of damns to give.
The textbook says that to be a successful entrepreneur, you need have a good height and a beautiful complexion.
A tweet that's doing its rounds on twitter has managed to offend several folks with one derogatory comment at a time. The text is part of a book on skill development for Class 12 students.
Just last week, a Delhi textbook titled 'Health and Physical Education Textbook', goes on the assert that even Miss World and Miss Universe Beauty pageants take the 36-24-36 body shape into consideration. Therefore, it's the ideal figure for women.
Are there no filters before a book reaches students in school? Are teachers blind to what they are coaching? Seems like proper monitoring of what is being taught to school kids is a new fight altogether.



---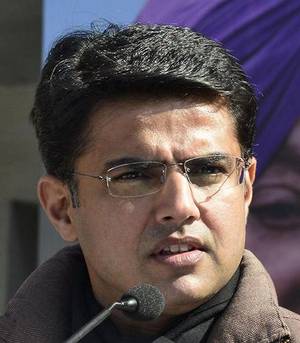 ED attaches properties in Rajasthan ambulance scam
JAIPUR: MMNN:4 April 2017
The Enforcement Directorate (ED) has attached assets worth ₹11.57 crore of Ziqitza Healthcare Limited and its two directors in connection with the Rajasthan "ambulance" scam case.
According to the ED, the properties in question belong to the company and directors Ravi Krishna and Sweta Mangal.
Sachin Pilot and Karti P. Chidambaram, who were directors of Ziqitza Healthcare, have also been named in the 2015 CBI case, in addition to then Chief Minister Ashok Gehlot and then Health Minister Daru Miya .
Against the accused persons, the CBI has invoked Indian Penal Code provisions related to alleged conspiracy, cheating, forgery of valuable security, forgery for the purpose of cheating and using forged documents as genuine.
It has been alleged that due to irregularities in the execution of an ambulance service in Rajasthan, the company had made an illegal gain of about ₹23 crore.
"Based on the CBI case, the ED registered a money laundering case against the accused persons on September 9, 2015. According to the case, Ziqitza Healthcare was awarded the tender for '108' Ambulance Scheme by the then Rajasthan government. It is alleged that the company committed a number of irregularities in the execution of the scheme," said an ED official.
While the CBI alleges that technical specifications in the contract were tweaked to favour the company, the ED has alleged that it was not "adequately qualified" as per the tender requirements.
Exaggerated claims
"The alleged irregularities included submission of exaggerated invoices or claims regarding the operation of '108' ambulance service, submission of claims for off-road vehicles, non-maintenance of vehicles and making claims for non-operated vehicles. There are also allegations of false claims about trips made the ambulances, non-installation of GPS in all the vehicles for a long period and non-deduction of penalty in this regard," said the official.
It is alleged that the system software was also altered and manipulated to generate fictitious data/reports on claims of operation.
The contract was awarded to Ziqitza Healthcare in 2010 to run GPS-fitted ambulances in Rajasthan.


---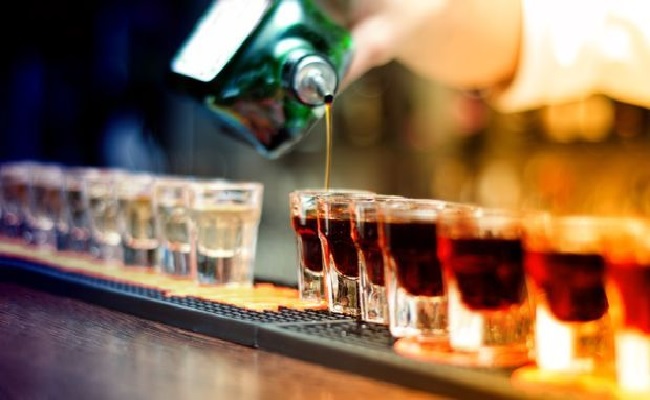 New Rule In Rajasthan Will Partly Detour From Highway Liquor Ban
JAIPUR:MMNN:4 April 2017
Amid a debate and protests over the ban on liquor shops along highways to reduce drink driving, an order in Rajasthan may enable the state to skirt the Supreme Court ruling.
The popular tourism state is set to designate sections of highways passing through populated areas as urban roads if they are connected by a bypass. The move will make stretches of highways immune to the court order banning liquor shops within a range of 500 meters from highways.
The order will apply on roads passing through limits of cities and towns, say officials.
Thousands of liquor outlets along national and state highways have been shut after the Supreme Court order kicked in on Saturday, April1.
On Friday, the top court dismissed petitions seeking a reprieve on the ban, including from state governments which had sought more time to implement the order.
The court extended the ban to pubs, bars and restaurants near highways. It also reduced the distance from 500 to 220 metres in areas with a population of up to 20,000.
"The objective is to check drunken driving and so there is no dilution of the original order passed by this court. Drunken driving as the objective is a major cause of road accidents in the country," a bench headed by Chief Justice of India JS Khehar ruled.
Last year, the court told the government not to renew licenses after March 31 and banned fresh licences.
It also ordered the removal of all liquor banners and advertisements from such routes.
India has a network of 250,000 km of national and state highways. Nearly 150,000 people were killed in road accidents in 2015, according to the ministry of road transport and highways.



---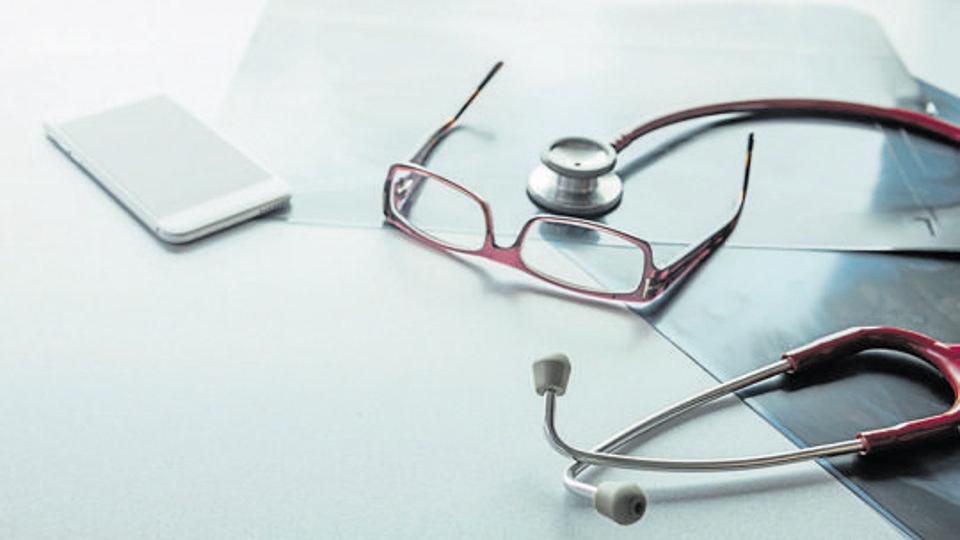 229 govt doctors in Rajasthan 'missing'
JAIPUR: MMNN:7 March 2017
Two hundred and twenty nine government doctors have gone 'missing' in Rajasthan, compounding the acute shortage of physicians in the state which is grappling with a 27% deficiency of its allotted strength.
These doctors, appointed as medical officers, have not reported to work for more than a month.
According to the Rajasthan Service Rules, if a government employee is absent from work for more than a year, he or she can be removed. The medical and health department has so far removed 13 'missing' doctors. These are not part of the new pack of 229.
The number of missing doctors was 269 until a few months ago. Thirteen were removed, 16 applied for rejoining, four resigned and seven have been sent show-cause notices.
There are 11,121 posts of medical officers – MBBS doctors – in Rajasthan. Out of this number, 3,025 posts are vacant. The government has selected 684 new doctors and the appointment is under process. This will bring down the vacancy to 2,377. The medical officers are posted at health sub centres, primary health centres (PHCs), community health centres (CHCs) and district hospitals.
The state has 14,407 sub centres, 2,079 PHCs, 52 urban PHCs, 579 CHCs and 32 district hospitals.
Dr VK Mathur, director public health, said, "The bigger problem with missing doctors is we cannot appoint new doctors in their place lest they should turn up before their services are terminated."
Under section 84(3), a government employee, including doctors, was removed if he/she was missing for four years but this rule was later amended to one year.
An official of the department, who didn't want to be named, said most medical officers go missing to prepare for admission to postgraduate courses. "If they pass and get a branch of their choice, they quit, otherwise, they report back to work with a leave application," he said.
The government is lenient about taking back such doctors because of the huge vacancies but the medical officers lose out on increments and promotions.


---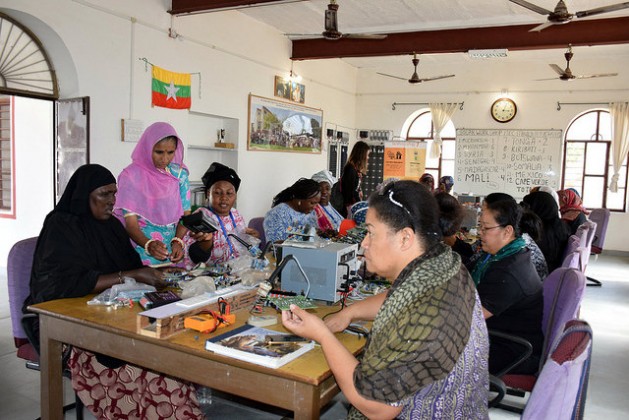 A Rajasthan College is Creating Warriors Who Take On Gender Injustice and Climate Change
JAIPUR:MMNN:7 March 2017
On a summer morning in 2008, Magan Kawar decided to leave her village for a job. The very next day, her parents-in-law excommunicated her.
"They were very angry," says the 52-year-old mother of two from Bhawani Khera village of Rajasthan's Ajmer, a district 400 km west of New Delhi.
"Women never stepped out of the home alone. To go outside of the village and work in an office alongside men was a disgrace. My parents-in-law said I had brought upon them that disgrace."
But even as angry relatives and shocked neighbours watched in utter dismay, Kawar traveled to Tilonia, a village an hour away. Here, along with her husband, she became a technician at a rural innovation centre. As the world shut its doors behind her, her husband assured her: "Everything would be alright one day."
Eight years later, Kawar who never studied beyond the third grade, is one of India's top renewable energy experts. She is a lead instructor at the Barefoot College in Tilonia, a unique innovation and training centre where rural women from across India and the world are trained in solar technologies.

A college for barefoot engineers

The Barefoot College of Tilonia was established four decades ago by Bunker Roy, a visionary educationist and environmentalist who envisioned a place where women with little or no formal education could learn livelihood skills and play a leadership role in their communities.
The skills taught here are many, including sewing, welding and carpentry, among others, but the flagship programme of the college is a six-month biannual course in solar technology.
The course accepts women of 35 years and older, mostly from economically or socially underprivileged communities from areas that have no electricity. There are two separate learning centres for Indian and international trainees who are called 'Solar Mamas.'
Each of the Solar Mamas is selected by her own community and sent to the college by their respective governments where they are provided a fellowship by the government of India. It covers their cost of their stay at the college campus, including food and accommodation.
Currently, there are 30 Solar Mamas from 13 countries from Asia and Africa, including India, Myanmar, Syria, Mali, Sierra Leone and Botswana. The latest group is slated to graduate on March 15 – the day they will receive $700 as a stipend for the six months they spent here. For many, this is also an amount they can use as seed money to start a business in their home village or country.



---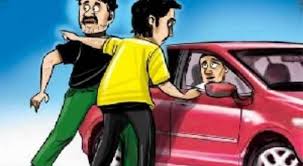 Police inspector looted of car at gun point in Rajasthan
JAIPUR: MMNN:24 Feb. 2017
Six unidentified armed men allegedly looted a car from a police inspector in Hanumangarh district of Rajasthan, police said today.
The incident occurred last night near Lakhuwali dhani when Jitendra Singh, station house officer (SHO) of Vidhayakpuri police station in Jaipur, was returning to the state capital from Hanumangarh, they said.
The accused, who were travelling in an SUV, followed Singh's car for some time before stopping it and taking the inspector and his driver at gunpoint, SHO of Hanumangarh town police station Anwar Khan said.
The miscreants then fled away with the inspector's private car, Khan said, adding three police teams have been formed nab the accused.


---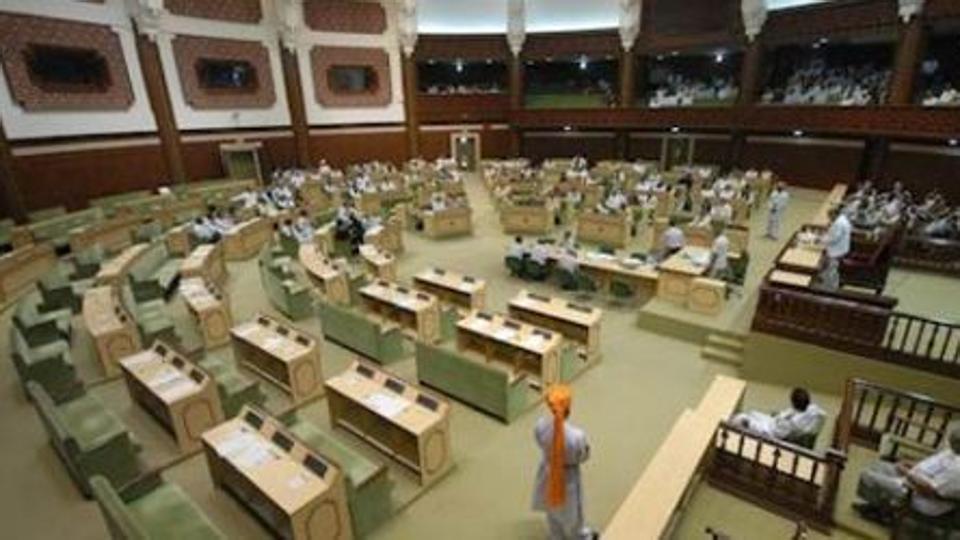 Farmer suicides: Uproar mars Rajasthan assembly proceedings
JAIPUR:MMNN:24 Feb. 2017
The budget session of the Rajasthan assembly opened on Thursday to chaos, when a few members of the opposition benches entered the well of the House protesting against issues such as farmer suicide, deteriorating law and order, and the alleged clash between BJP MLA Chandrakanta Meghwal and police last week.
The opposition members — Golma Devi, Geeta Verma, Kirori Lal, Naveen Pilani, Hanuman Beniwal and Manoj Nyangli — sat in the well a few minutes after governor Kalyan Singh started his address to the House.
As the house resumed, Congress Whip Govind Singh Dotasara raised the issues of corruption, deteriorating law and order and farmer suicides.
Dotasara also demanded full factual report of the Kota incident, in which a BJP MLA was allegedly manhandled.



---
Rajasthan to host 'Education Festival' in Jaipur next year
JAIPUR: MMNN:20 Dec. 2016
While Rajasthan is known for its music and literature festival, the state will now host a first-of-its-kind 'Festival of Education', ' in Jaipur next year which will see convergence of academicians and faculty from across the globe.
The two-day event, to be held in April, will provide students and teachers a unique opportunity to interact and share ideas with their global peers, and improve teaching and learning experience.
The event, dubbed as an 'entertaining and informative extravaganza' by the state government, will be organised in partnership with Dubai-based education organisation 'Gems Education' with whom it had signed a Memorandum of Understanding (MoU) in September this year to fill the infrastructure gap and promote education.
Rajasthan Chief Minister Vasundhara Raje, while unveiling the logo and the theme of the event here, said, "In Rajasthan, more and more students are getting enrolled in government schools than private schools as the government has taken a lot of initiatives in its three years tenure."
"The state government is working hard to provide a level-playing field to every student in the state. The condition of government-run schools has improved manifold. The percentage of students getting enrolled in schools has increased so as the pass percentage of students.
"A lot of work has been undertaken in the three-year tenure of this government and a lot of initiatives are underway. The government has also started placing photos of teachers on the school walls so that students can recognise their teachers by face," she said.
Underlining that teachers make a lot of difference by making students learn, Raje said the state government will provide training to teachers for the betterment of education.
"One teacher can change the lives of many students," she said. Educationist and group president of GEMS Education India Amreesh A Chandra said the 10 best teachers of Rajasthan government-run schools will be felicitated in Dubai where they will have an opportunity to interact and share their teaching experience with world-level educators.
The event in Jaipur will hold teaching and learning sessions, with concerts, master classes, exhibitions and talent competition.
Gems education, in partnership with the state government, will adopt 50 Adarsh and Utkarsh Vidyalayas in the state and try to fill the infrastructure gap.
With an objective of improving teaching and learning process, it will contribute towards curriculum enhancement and capacity building. It will also adopt five District Institution of Education and Training (DIET) and State Institute of Education Research and Training (SIERT) Udaipur.


---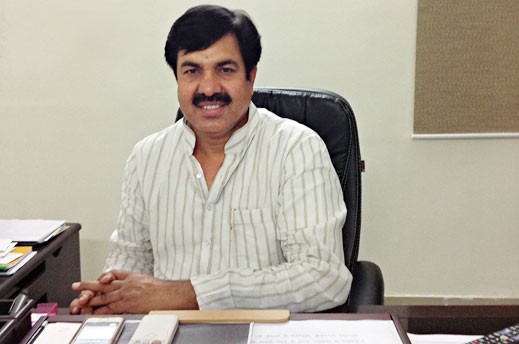 Rajasthan minister pitches for concrete road safety plan
JAIPUR:MMNN:20 Dec. 2016
Rajasthan Transport Minister Yunus Khan today called for preparing a concrete action plan on road safety by involving all stakeholders.
Chairing the meeting of the state road safety council, the minister asked the officials to rope in NGOs so that the message of road safety reaches out to remote areas.
He said regular road safety campaigns should be run not only in urban but rural areas as well.
"A detailed calendar for the activities under the road safety plan should be prepared," Khan said.
The minister also suggested the police department to run a special seven-day campaign against the use of substandard helmets.



---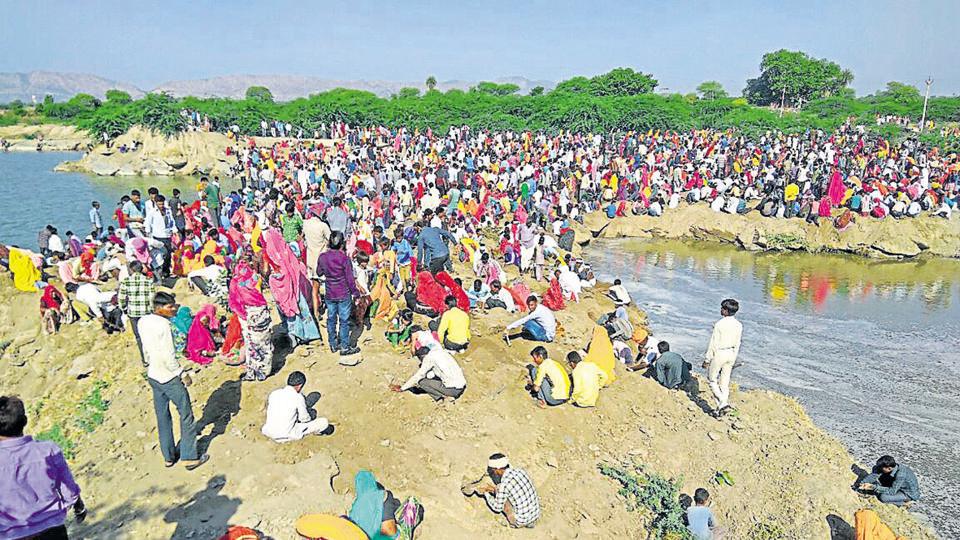 Rush for gold: Rajasthan villagers throng quarry searching for hidden treasure
JAIPUR: MMNN:16 Dec. 2016
An abandoned stone quarry in Rajasthan's Tonk district is keeping the police on their toes. Thousands of villagers from far and wide had descended on the site partly filled with rain water after some locals reported finding some 4th and 5th century gold coins, prompting the police to clamp prohibitory orders and mount a round-the-clock vigil.
A massive hunt has also been launched to retrieve the coins following the veritable gold rush. Every day for the past week, loudspeakers mounted on police vehicles have been going round Janakipura and adjoining areas blaring out advice for villagers to return the coins.
The locals have all but memorised the messages by now. "Sabhi gram vasiyo ko soochit kiya jata hai… (this is to inform all villagers)," the police have been telling over their crackling loudspeakers, adding that strict action will follow if the villagers do not comply.
The coins, the police say, are precious.
After two of them were recovered from a jeweller on December 7, the police got in touch with the Jaipur branch of the Archaeological Survey of India (ASI), which sent two archaeologists to determine the value of the coins.
Their finding has been startling. "Two types of coins belonging to the times of Samudragupta (335-380AD) and Kumaragupta I (414-485 AD) have been found at Janakipura site. I have given my report to Rajasthan's superintending archaeologist Anil Tiwari," said Manoj Kumar Dwivedi, one of the two archaeologists.
Samudragupta was the fourth ruler of the Gupta empire and the son of Chandragupta whose kingdom extended from Nepal and Punjab in the north to Kanchipuram in the south. Kumaragupta was the son of Chandragupta II and ruled the empire for long.
The ASI team suspects that someone could have possibly buried the treasure near the quarry. The last time a similar treasure pertaining to the Gupta period had been found was in 1946 when 1,821 coins were recovered from a site in Bayana town.
That the coins are invaluable has sent the police into a tizzy. Prem Singh Nathawat, the station house officer of Diggi police station, believes the villagers have taken away nearly 2,000 coins from the quarry.
"Trust me, I will recover each and every one of them. I am due for retirement after a year, but I want my boys to be rewarded and given promotions," he added.
Preeti Jain, the district superintendent of police, said the villagers need to return the coins as they were government property. "We will book cases against those who don't return them," she said.
Five personnel from the Rajasthan Armed Constabulary are now standing guard at the quarry to discourage villagers from further scouring for coins, as police teams raid surrounding villages. In the past week, they have recovered nine coins.
But some locals insist the police action has come late, much after the horse has bolted. They say the gold rush began sometime in October and continued for two months. "Thousands of people converged and local traders even set up tea and food stalls to make a quick buck. Such frenetic activity could not have gone unnoticed, but for the complicity of the police," alleged a villager.
However, Sube Singh Yadav, Tonk's district collector, insisted the gold rush was brought to his notice only recently and said local officials had been instructed to maintain law and order.
With the administration on alert, locals from 10 nearby villages have decided to lie low. Though littered with discarded food and footwear left by the crowd that melted away, the quarry is quiet for now. But the villagers say the gold rush is not over. It has just been interrupted, many of them said.


---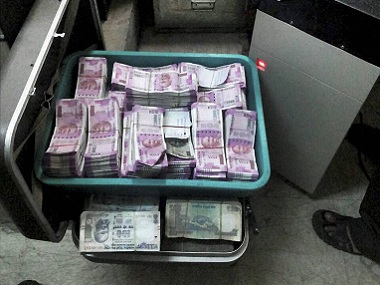 Over Rs 40 lakh recovered in new Rs 2,000 currency notes
JAIPUR:MMNN:16 Dec. 2016
Over Rs 40 lakh in new Rs 2,000 currency notes have been seized from three persons in two separate cases in Rajasthan.
Special operation group of the Rajasthan police nabbed businessmen Sunil Gupta and Priyanshu Gupta in Vidhyadhar Nagar with Rs 35 lakh in new currency notes. The accused businessmen were on the SOG's radar since a few days, an official said.
"We sent a policeman as decoy to exchange the notes last night. They got ready to exchange old notes for 25 per cent commission after which they were caught with the money," SP SOG Vikas Kumar said. "Of the seized amount, Rs 35 lakh are in new Rs 2,000 notes, and the remaining is in Rs 100 notes," he said.
"The income tax department has been informed about the seizure and further action is being taken by them. We are exploring legal action against the businessmen. If possible, FIRs would also be registered with the SOG," ADG, ATS and SOG, Umesh Mishra, said.
In another case, the Nagaur police recovered Rs 6.72 lakh in unaccounted cash, including Rs 5.68 lakh in Rs 2,000 new notes on Wednesday. The rest of the amount is in Rs 100 and Rs 50 notes. The money was recovered from Ajit Malik in the Deedwana area.
He failed to give any satisfactory answer with regard to the money following which it was seized and the income tax department was informed, police said. "We have seized the money and forwarded the matter to Income Tax department for further investigation," SHO, Deedwana, Jitendra Singh said.



---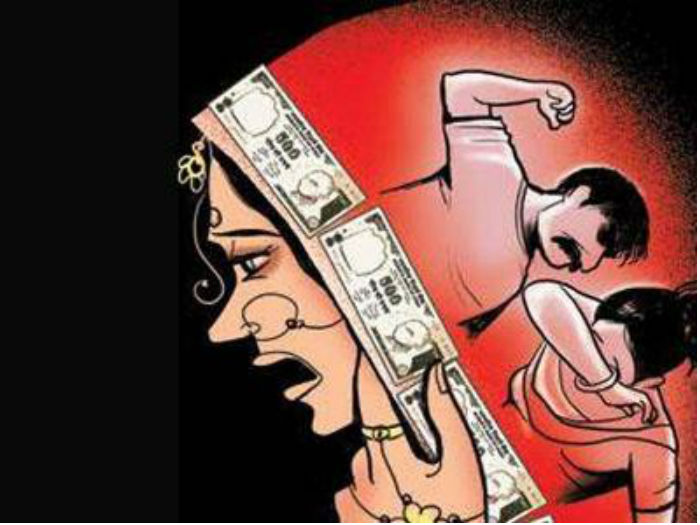 Woman killed over dowry, husband, two others booked
JAIPUR: MMNN:13 Dec. 2016
A 23-year-old woman was allegedly killed over dowry by her husband, brother-in-law and father-in-law in Sawai Madhopur district in Rajasthan, police said on Tuesday.
The deceased, Safedi, was beaten up and thrown into a well located nearby yesterday, SHO Bamanwas police station Revad Mal said.
The body was pulled out and taken to a hospital where she was declared dead, he said.
"A case of murder has been registered against her husband of three years Satyanarayan, his brother and father," he said, adding that no arrests have been made yet.
The victim's father alleged that she was tortured over dowry demands by her husband's family, the officer said. The body was handed over to her parents after postmortem.


---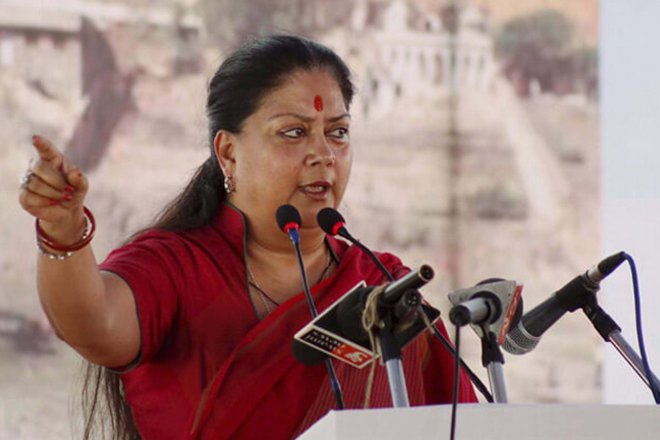 Rajasthan Chief Minister Vasundhara Raje interview: Top 7 key takeaways
JAIPUR:MMNN:13 Dec. 2016
On the third anniversary celebrations of her government on Tuesday, Rajasthan Chief Minister Vasundhara Raje speaks about major achievements of the Bharatiya Janata Party (BJP) government. Raje said that the focus over the next two years is on implementation on the ground of the announcements made. Be it the achievements, criticism, perception of her party or her view on Central government, check out what Raje has to say:
1. Raje mentioned a series of programs by her government that have been game-changers; there's the direct benefit transfer scheme of Bhamashah Yojana, Gramin Gaurav Path, health insurance through Bhamashah Swasthya Bima Yojna, Annapurna Rasoi, Annapurna Bhandar Yojna and Mukhyamantri Jal Swavalamban Abhiyan.
2. 'Sarkar Aapke Dwar', which is an initiative where the government is taken to people, Raje said that this is an unique scheme which is expected to happen over a period of one month, when different people will go to different districts in a door-to-door exercise.
3. When questioned about the claims versus actual implementation of the government's Resurgent Rajasthan and Global Rajasthan Agritech Meet (GRAM), Raje said, "GRAM has gotten off to a good start. We have signed MoUs worth Rs 4,400 crore. Before April 2018, I want to put another four GRAMs in four divisional headquarters."
4. While on criticism for closure of schools, the CM was quoted by Indian Express as saying, according to her rationalising is very important and that they had to close schools which had no children. "The standard of education has gone up, teachers' training has got off to a good start and children have been linked with Khan Academy, Cisco and others," she said.
5. On the claim that her government and its officials don't get work done so things are shifting towards private sector. She countered and said that this is not true. She said that all schemes are on the ground, "Annapurna, MJSA, education, now we're looking at getting into tourism and college education".
6. On removal of 1.5 crore names from Food Security Act, Vasundhara said, "We have people who need support and we will support those people. And it would be nice if those who do not need support voluntarily stepped away. But if they do not, then there are things the government has to do."
7. On how she is coping up with demonetisation, Raje proudly mentioned that Rajasthan is the fastest moving state when it comes to digitisation. The state has made micro ATMs and POS machines VAT free.



---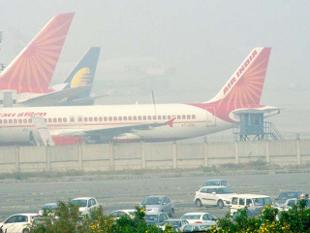 Low visibility & fog, not an issue for flights landing at Rajasthan airport
JAIPUR: MMNN:9 Dec. 2016
Jaipur airport will start its CAT-IIIB operations at 5.30am on Thursday morning, becoming the fourth airport in the country to have this facility, after New Delhi, Kolkata and Mumbai, in the process.
CAT-IIIB is an advanced navigation system that helps aircraft to land in low-visibility and foggy conditions.
From Wednesday night to Thursday morning, operations of 13 flights from Jaipur airport will be affected due to preparations to get the system functioning.
The officials of Airport Authorities of India (AAI), Jaipur, are burning the midnight oil to start the operation. They have rescheduled some flights as landings and take-offs will be stopped at the airport from 9pm on Wednesday to 5am on Thursday .
"We had to cancel JaipurPune, Jaipur-Kolkata, Bengaluru-Jaipur, Kolkata-Jaipur, Pune-Jaipur and JaipurBengaluru Indigo flights. The timings of four flights have been changed," said a senior AAI official.
When contacted, Jaideep Singh Balhara, director, AAI, Jaipur, said, "We are elated to become CAT-IIIB compliant.This will facilitate landing of aircraft on a runway visibility range (RVR) of up to 125 metres during fog. Earlier this was 550 metres." RVR is the maximum distance for take-off or landings at which the runway lights can be seen from a position above a specified point on its centre line.
The officials expressed hope the facility would reduce the load on Delhi airport during dense fog in winters as flights can be diverted from Delhi to Jaipur airport.
"Now airlines will have to ensure that their pilots are CAT-IIIB certified. Otherwise, it will be of no use," said an officer.


---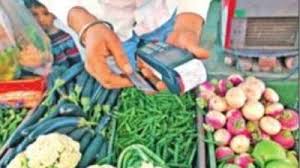 Rural Raj takes to Digital Rajasthan, villagers cosy up to e-world
JAIPUR:MMNN:9 Dec. 2016
Post-demonetization, rural Rajasthan is witnessing a huge jump in those using the ATM facility in point of sale (PoS) machines to withdraw cash, signaling a decisive shift to digital platform. The number of such transaction registered a growth of over 1,700% on a daily basis. Online transactions through the digital platform, Emitra, too saw a spike of nearly 203% in rural parts since the drive began.
On November 9, the first working day after the announcement, a total of 155 consumers used PoS machines to withdraw cash. On December 5, this number stood at 2,787.
According to officials, the total number of consumers withdrawing cash from these machines could have been higher if enough liquidity was provided by banks to service providers.
Over the last two years, the Rajasthan government has distributed a total of 47,000 PoS machines across the state, mostly in villages.
Using this facility, villagers could withdraw cash as well as pay their utility bills, dues, college fees and even traffic challans. "There is tremendous rush both in the usage of 'Emitra' portal as well as PoS machines. In the coming days, we expect more people to avail the facilities of e-platform and move towards cashless transactions," said an official from the department of information and technology (DoIT).According to the officials, Rajasthan set up the required infrastructure for cashless economy two years back but failed to capitalize on it due to lack of awareness among masses.
Emitra, developed by the state government, offers 325 digital services. However, it has become popular and received huge traffic only after demonetization was announced in November.
"In the form of PoS, we have 47,000 portable ATMs available across rural Rajasthan. Unfortunately, people are just not aware about it. Similarly, all major payments can be made through Emitra which through web, app and kiosk. Rajasthan has led in providing e-governance, but people should now adapt to new technologies," added the official.
In an event in New Delhi on Tuesday, chief minister Vasundhara Raje highlighted that Rajasthan has been offering digital services for a long time.



---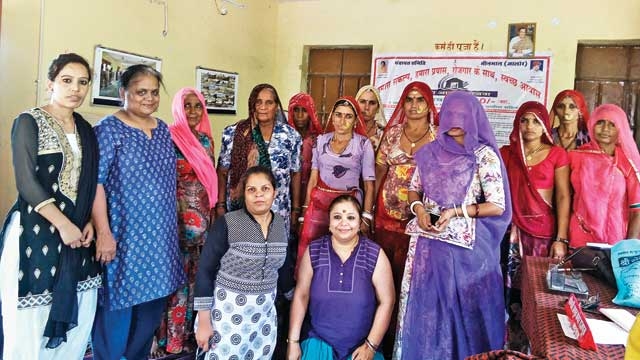 Group fights gender gap in water use in Rajasthan
MMNN:6 Dec. 2016
The mores of a patriarchal society make themselves evident in a number of ways —from rules about the conduct of women to gender imbalance in boardrooms. Women in Rajasthan, however, are battling a very different set of problems, one that concerns the use of water.
A precious commodity in the desert state, water is first given to the men in the family to use, followed by household chores, even though it's mostly women who fetch it after walking for kilometres. So much so that some women have to go without a bath in the arid region for days on end.
Centre for Social Research (CSR), a non-profit organisation from Delhi, has been attempting to change that dynamic through its Water Conservation and Climate Change Training Programme for rural Rajasthan. The programme is being conducted across different villages in Sanganer, Bhimwal, and Sirohi, among other areas.
The programme targets all orders of the hierarchy — from housewives to women representatives, including panches and councillors — to spread awareness regarding the connection between water and gender equality. The idea was the brainchild of CSR head Ranjana Kumari and Hanns Seidel Foundation, which is funding the project.
Launched in 2013, the project has young members, all in the age group of 22-30 years, who cover more than 300 houses and over 30 clusters.
"We came across some shocking facts during our need assessment surveys involving tribal women. For instance, even though they were the ones fetching water for the entire family, men would be given preference, followed by household chores. Some even confessed to going without a bath for days," said Project Coordinator Ritika Bhatia. This imbalance spilled over into their personal hygiene and health as well, she added.
During the course of the programme, the team also found that the women were not too forthcoming about the hardships they suffered. "They were visibly embarrassed. But they said that walking endlessly to get some water was a natural part of their lives," said Bhatia, who further said that discussing this disparity was the project's first step.
The women were made aware of their rights and how they were equal shareholders in water consumption, limited quantity notwithstanding. The approach, however, was kept subtle and friendly, involving elders and elected representatives of the community. The four-module programme then moved on to the necessity of water conservation and the issue of climate change, with videos on health and hygiene interspersed in between.
The efforts are already showing results, breaking down not only gender but caste barriers as well, claimed another team member Pratishtha Arora. "They have become more assertive in their demands for water. I clearly remember how a tribal woman forced the Gram Sabha to bring a water supply near her house, something which is not usual in Rajasthan, given their sharp caste dynamics and repressive environment," she said.
Almost three years into the project, the group said they have become more aware of the sheltered and privileged life they themselves lead. "We take so much for granted till we come across those who have nothing. I have realised how blessed I am after meeting these women and hearing their stories," Arora said.
WATER FOR ALL
The programme is being conducted across different villages in Sanganer, Bhimwal, and Sirohi, among other areas.
It targets housewives to women representatives, including panches and councillors. The project has young members all in the age group of 22-30 years.


---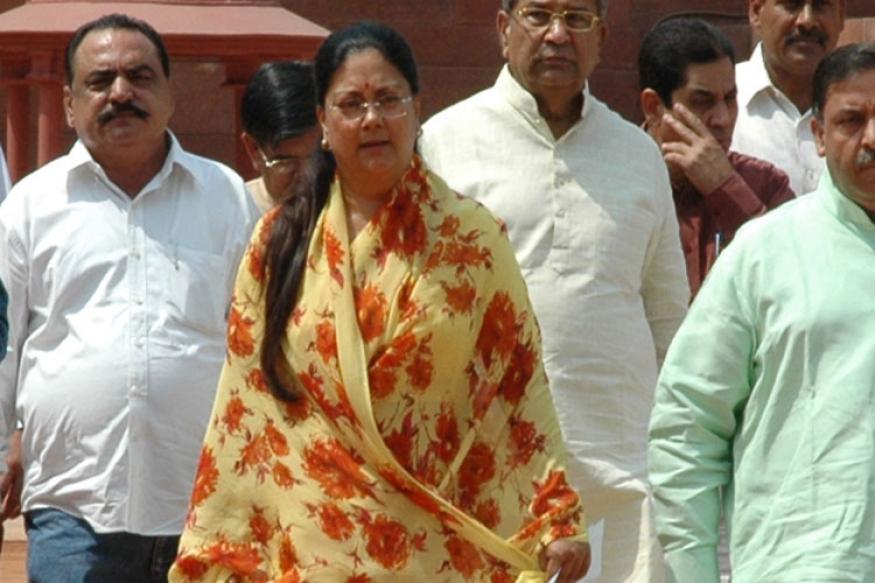 Rajasthan Govt to Renovate 11 Religious Sites to Promote Tourism
JAIPUR:MMNN:6 Dec. 2016
The Rajasthan government has prepared detailed project reports for the renovation of 11 religious places in the state.
Chief Minister Vasundhara Raje today said that the government was working to make the state a hub of religious tourism and took up the project to renovate 11 religious places.
Addressing public in a temple in Nagaur district, Raje said that the government has planned to develop one religious place in every district so that the religious tourism could be promoted.
She also called upon the people to protect cows.
Public Health Engineering Minister Kiran Maheshwari, Agriculture Minister Prabhu Lal Saini, PWD Minister Yunus Khan and others were present on the occasion.
Meanwhile, the government today appointed Prem Narayan Galav as the executive chairman of Rajasthan Senior Citizen Board. Dungargarh MLA Kishna Ram, Tara Nagar MLA Jainarayan Punia, Dr Usha Mathur and Ravi Bohra are appointed as members of the board.



---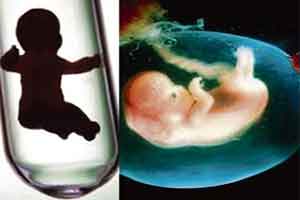 Rajasthan: Sex Determination and Abortion nexus
MMNN:2 Dec. 2016
Suffering from a highly skewed sex ratio, ie 888 girls of 1000 boys, as against the national average of 919 girls to 1000 boys, Rajasthan, like Haryana, is slowly getting notorious for a love for a male child. What it is also getting infamous for, is rising violations under the PC-PNDT law as well as Medical Termination of Pregnancies. Now news reports are pointing out to another racket linking the sex determinations and abortions with certain practitioners duping pregnant women to undergo abortions after telling them that they are carrying a girl child despite the foetus being a male.
Recently a report in HT accounted the case of a pregnant woman, who acted as a decoy patient for the PC-PNDT authorities, helping catch the culprits under the PC-PNDT law.
During the course of her pregnancy, she went to one Dr Mohammad Niyaz of Suncity Hospital, a repeat offender under the Act who performed ultrasound on her informing her that "her foetus was that of a girl." He then recommended her an abortion costing her Rs 60,000. The doctor not knowing, that this was a sting and was soon booked for violations under the PC-PNDT Act.
The decoy patient, then went on to another hospital,where two paramedics performed ultasound on her, again informing that the baby in her womb was a girl. This time she was offered MTP at a price of Rs 50,000. Ironically, the decoy patient recently gave birth to a healthy baby boy.
Sex Determination and Abortion Racket
The series of sting have pointed out to the growing nexus of a sex determination and consequent abortions, where by practitioners and even quacks regardless of the sex of the foetus, classify it as a girl child and then offer services for abortion. Officials inform that while the going rate of sex determination in the state is between Rs 20,000 and Rs 50,000, the rates for a secret MTP ranges between Rs 50,000 and Rs 1,00,000.
Officials say inducing women to abort under false advice is intended for making a fast buck. "Telling every woman that she's carrying a girl is risk-free," says Raghuveer Singh, Rajasthan's nodal officer of PC-PNDT told.
"If they tell women they are carrying a boy, they get money only for ultrasound, but if they tell them that it's a girl and manage to convince the family to get it aborted, they rake it in," he added.
Activists have pointed out that sex determination and consequent abortion is rampant in areas Sikar, Jhunjhunu, Hanumangarh and Ganganagar, with activities mostly being performed by quacks using Chinese-made portable ultrasound machines.
Uptil now, the state PC-PNDT cell has carried out 39 decoy operations to nab those involved in sex determination and illegal abortions.


---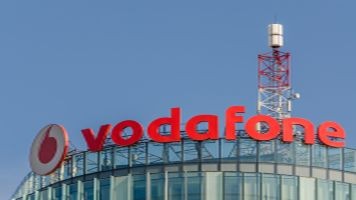 Vodafone launches SuperNet 4G service in Rajasthan
JAIPUR:MMNN:2 Dec. 2016
Telecom giant Vodafone launched its SuperNet 4G services here today and plans to take the high-speed network to all major towns of Rajasthan by March next year. "As a steadfast partner to Digital India, we are delighted to launch Vodafone SuperNet 4G in Rajasthan during this third phase of our 4G rollout," COO (Vodafone India) Naveen Chopra said.
He further said "Vodafone's global expertise and experience of launching 4G across 20 countries gives us a better understanding of this technology and the needs of the 4G customer, who means high speed data streaming."
The operator is providing free upgrade to 4G for the customers along with high-speed 4G SIM and with 2GB data free with every upgrade to 4G for the existing customers. Customers buying greater than 1GB packs will get twice the data allowance.
Justifying the launch of the service from Jodhpur instead of state capital Jaipur, Rajasthan's Business Head Amit Bedi said that Jodhpur is a prominent business and cultural hub of the state with 5 times growth in 4G-enabled handsets and 23percent data revenue growth.
"Rajasthan is a key market for Vodafone India and as one of the leading telecom service providers out almost 12 million customers have a lot to look forward to," said Bedi.
"Beginning with key trade, tourism and residential corridors of Jodhpur, we will soon expand our 4G services across the entire state in a phased manner," he said.
The launch in Rajasthan follows the launch of Vodafone SuperNet 4G services in Kerala, Karnataka, Kolkata, Delhi & NCR, Mumbai, Haryana, UP East, Gujrat and Rest of Bengal circle.



---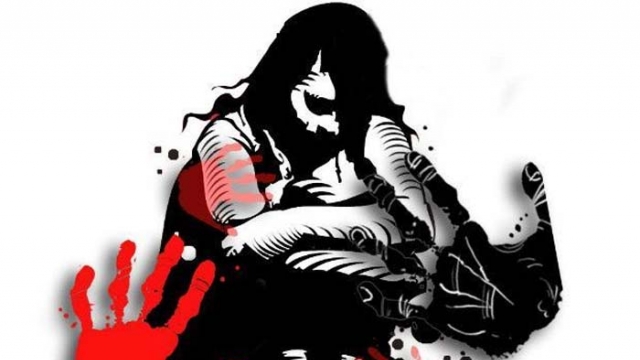 15-year-old girl kidnapped, gangraped in Rajasthan
MMNN:25 Nov. 2016
A 15-year-old girl was allegedly kidnapped and gangraped by five to seven persons here, who also filmed the incident, police said on Thursday.
The girl was found in a semi-conscious state on the roadside near her home late on Tuesday night. She narrated the incident her to her parents while undergoing treatment at a hospital, a police officer said.
The victim, belonging to Rajput community, was kidnapped on Sunday night after she went to search for her elder sister who, on becoming angry over some issue had rushed out of the home, SHO of Railway Colony Police Station Shivraj Gujjar said.
Even as the elder sister returned late in the night, the victim didn't come back, following which her mother lodged a missing complaint the next day, the SHO said.
After gaining a little consciousness at the hospital, the victim said she was abducted by five to seven persons in an SUV who took her to a jungle and raped her in the vehicle, Gujjar said.
She also said the accused made video recording of the crime and threatened to make it public if she told anyone about it, the SHO said.
Police have not recorded the statement of the victim yet as she is not recovered enough. Currently, a case of abduction has been registered and rape charges will be added after the victim recovers and medical report is received, he said.


---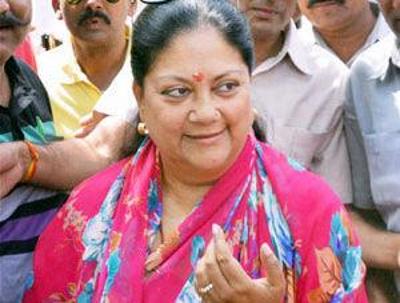 Annapurna Rasois to serve quality food to the poor in Rajasthan
JAIPUR:MMNN:25 Nov. 2016
On the lines of the famed Amma canteen in Tamil Nadu, Rajasthan government to set up 'Annapurna Rasois' in the 12 districts of Rajasthan. The scheme would cover the remaining 21 districts in the second phase.
Chief minister Vasundhara Raje said these Rasois would provide quality food to the weaker sections at a highly subsidized rate. Those who work in these Rasois would be given training and would wear uniform like in hospitality industry.
According to the scheme three time food would be served at these Rasois. While breakfast would cost Rs 5, lunch and dinner will cost Rs 8 each. The motto of the scheme is ''Subkeliye Bhojan, Subkeliye Samman" (Food to All and Respect to All). Apart from all the seven divisional headquarters, five more districts, of Pratapgarh, Dungarpur, Banswara, Baran and Jhalawar would be covered under the scheme in the first phase.
According to the proposal 80 mobile vans would be used to distribute food at a place decided by the local self-government agencies in the district. The district wise allocation of vans are Jaipur 25, seven divisional headquarters 5 each, Jhalawar 6, Pratapgarh, Baran 3, Dungarpur and Banswara 4 each.
The staff of the Rasois from preparing food to distribution would be given special uniform including a cap, apron, gloves . The employees would be those who were trained in hospitality industry. The purpose is to give quality food at affordable rate. The menu, quantity and rate would be displayed on the vans.
According to the government, it is the vision of the chief minister to provide home cooked food outside to those who are not in a position to afford it.



---
Rajasthan hosts first Harley Riders Event
MMNN:22 Nov. 2016
The first ever Harley Rock Riders Event was recently held in Rajasthan, at Fairmont Jaipur in association with Dunes Harley-Davidson dealership.
The event, co-hosted by Srijan Vadhera, general manager, Fairmont Jaipur, a Harley owner and a member of the elite HOG community, also saw the launch of the model year 2017 Motorcycle range and introduction of the Roadster to the Harley Family.
The evening kicked off with a line-up of some of the most popular bikes from the HOG community of Rajasthan to the music stylings of Valentine Shipley (founder member of Parikrama and Silkroute).
"The road starts here and it never ends – a motto the HOGs live by. At events like the Harley Rock Riders, we celebrate the spirit of being a community and our love for music.
Being a Harley owner, I am delighted to be a part of the first effort to host such an event in Rajasthan," said Vadhera.


---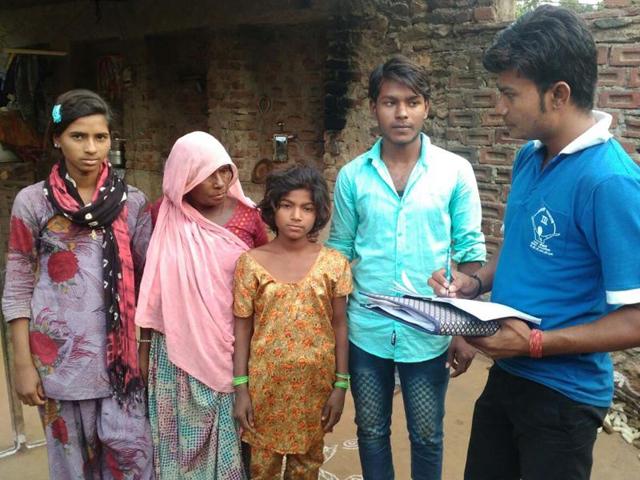 Scarred by ancient Rajasthan custom, abandoned kids find hope in govt scheme
JAIPUR:MMNN:22 Nov. 2016
Twelve-year-old Jyoti stares listlessly when her emaciated grandmother, Bhanwari Devi Bareth, 60, talks about her ordeal of raising seven children with a paltry Rs 500 widow's pension from the government and some money that she earns by beating a drum in the village.
Jyoti's mother – Bhanwari's daughter-in-law – went off to live with another man after tuberculosis claimed her husband's life three years ago.
Nata Pratha, a centuries-old custom in Rajasthan, allows men to live with women they are not married to. Women who follow the regressive practice leave their children behind with their marital families when they go off to another man.
When Jyoti's mother left, she and her two siblings, 10 and 8, became Bhanwari's responsibility. The elderly woman was already raising four children of her daughter, Sanjana, whose husband hacked her to death over a domestic dispute in 2012. The man is in jail.
Pale-skinned Bhanwari wasn't aware of government aid for raising children left by women who follow Nata Pratha which is a social scourge for children left behind by their mothers. On November 5, volunteers of Ladli Samman (Honour to the girl child) campaign visited the old woman's mud house in Rajkot village in Deoli block, 160 km from the state capital Jaipur, and told her about the Palanhar Yojna, a social security scheme to provide honorarium to families that raise orphans.
Under the scheme, run by the department of child rights (DCR), the family gets Rs 1,000 every month for a child until he/she is 18 years and an additional Rs 2,000 every year for uniform, clothes and shoes. For children below five, the aid is Rs 500 every month.
The scheme launched in 2007, was for orphans who had lost both their parents or whose parents were in jail for crimes but was expanded in 2010 to include one child left behind by women practising Nata Pratha. In March 2013, the government extended the benefit to up to three children of a Nata Pratha woman.
Ladli Samman volunteers filled up forms for Jyoti and her siblings and helped them enroll for the scheme.
Last week, the DCR transferred Rs 3,000 to Bhanwari Devi's bank account. Her daughter's four children were also eligible for the scheme and soon Rs 4,000 more will come into Bhanwari's account.
In four blocks of Tonk, where Ladli Samman campaign is running since September 20 for social awareness and identification of eligible and vulnerable families for social protection schemes, there are many such children.
The campaign, which will cover 120 villages in Tonk, Todaraisingh, Deoli and Uniara blocks of Tonk district in 70 days, identifies deprived families and school dropouts, links them with government social security schemes and helps them integrate into the society mainstream.
The campaign ran in Bundi, Kota, Baran and Jhalawar districts in south-eastern Rajasthan in 2014, and linked 859 children to Palanhar Yojna. In 2015, the campaign ran in four blocks of Sawai Madhopur, Tonk, Jhalawar and Jaipur and benefitted 2,476 children benefitted from the scheme. This year, with a week of the campaign still left, 790 children have already enrolled in the scheme.
The campaign's convener Vipin Tiwari says they follow up the cases even after the campaign ends. "We make sure that these children don't drop out of school for them be remain eligible for the Palanhar scheme," he adds.
Meanwhile, Bhanwari has already said goodbye to the drum and wants to stay home to look after the young ones. A sum of Rs 7,000 a month is more than she could ask for, she says, her wrinkled skin stretching for a spontaneous smile.



---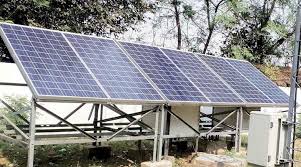 In Rajasthan's villages, solar-powered telecom towers are providing Internet
ALWAR:MMNN:15 Nov. 2016
People in remote villages of Rajasthan's Alwar district are catching up on the 'Digital India' trail as many of them, including women, have started using internet being provided through unique solar-run telecom towers.
Karenda, Phalsa and Bahadari, the three villages which lie close to the state's border with Haryana, lack facilities like proper roads, hospitals, post-office and police station, but people there have been connected with internet and mobile telephony under an initiative of a private company.
While locals said gram panchayats are proposed to be connected with internet according to the Centre's 'Digital India' plan, which may take at least one-and-a-half years more, some of them were already using cheaper WiFi internet to download study material or enjoy video songs on YouTube.
"I use internet to download study material for the exams that I am preparing for," said Krishna Devi, who is preparing for teacher's eligibility test (TET).
Krishna Devi, who is also the deputy village head of Karenda, said that otherwise she would have to buy the books which are not easily available near the village and are also not updated as frequently as the study material online.
The government school in Karenda, which locals claimed got electricity connection about two months ago, already has a digital classroom with the study material for some of the classes optimised for 'digital tutorials' run on the internet provided by VNL Telecom.
"The best part is that there is no dependence of the internet and the entire digital education system on conventional electricity. The entire set-up operates on power generated by solar panels installed on the roof of the school while the internet connection has been taken from the telecom tower which too runs on solar energy," said Rahul Dubey, a VNL technical official.
Some kilometres off these villages towards the main road that links Bhiwadi to Alwar is Mushtaqpur where Mohar Singh recently set up an e-services shop that helps local people get made their Aadhar card, passport, birth/death certificates, ration card or other such document and train/bus tickets.
"Prior to using this internet connection, I was using mobile data pack to work. However, it was not very fruitful as it was costly plus the reliability factor was not there. Now I use this internet to provide many online services for which people from several villages come to my shop," he said, adding otherwise they had to go to Tijaara, about 40km away, to get these works done.
The advantage of these telecom towers are manifold, VNL officials said, noting the biggest being their ability to run on low power which too is taken from solar energy.
This is a first-of-its-kind initiative in the country, the officials said.


---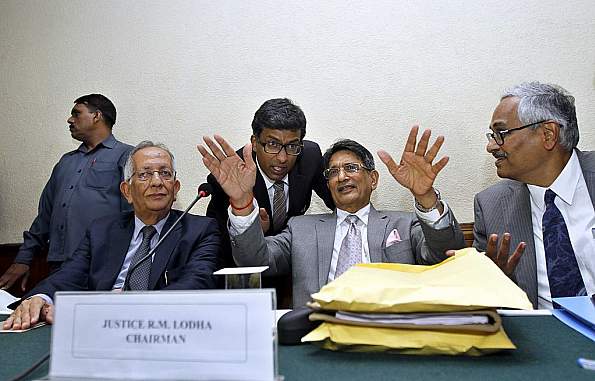 Lodha committee permits direct payments to Rajasthan players and staff
JAIPUR:MMNN:15 Nov. 2016
The Lodha Committee has granted permission to the Board of Control for Cricket in India (BCCI) to disburse funds directly to the players and officials of Rajasthan for the Ranji Trophy and all board-organised tournaments, according to an Indian Express report.
The communication came on November 15 (Tuesday) after the cricket board had sought clarification, particularly about payments to the Rajasthan Ranji team and the various age-group teams from the state.
The Rajasthan Cricket Association (RCA) was suspended in May, 2014. The suspension came in the aftermath of Lalit Modi being elected as their state board president, despite being expelled by the BCCI previously. Subsequently, RCA was omitted from the 2014-15 domestic season. The cricketing affairs of the state are governed by a special ad hoc committee appointed by the BCCI.
Ajay Shirke, the BCCI secretary had written to the Supreme Court-appointed committee about the financial crunch surrounding the Rajasthan teams and had stated that they would not be able to play their next round matches without funds.
"The Hon'ble Justice Lodha Committee has communicated today to the CEO of the BCCI (Rahul Johri) that payments to players and officials can be made directly to them as per the agreed existing terms. This is for all BCCI-organised tournaments. We didn't have problems for all state associations. They pay themselves (to their players). Because the Rajasthan Cricket Association (RCA) is suspended, the problem was only for them," Shirke told Indian Express.
As per an order by the Supreme Court on October 21 (Friday), BCCI was not allowed to distribute funds to the state associations until they submitted affidavits complying with the recommendations of the committee within a couple of weeks.
Currently, the Rajasthan Ranji team is playing against Karnataka in Vizianagram in their Group B match while the other men's and women's sides from the state are participating in different national-level competitions. Apart from this, Rajasthan will be seen in two more Group B matches before the end of the league stage where they would play against Delhi in Wayanad from November 21 and Vidarbha in Mumbai from December 7.



---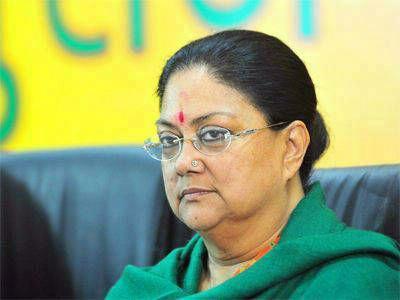 Rajasthan signs MoUs worth Rs 4400 cr at agricultural meet
Jaipur:MMNN:11 Nov. 2016
The Rajasthan government has signed 38 MoUs for investment in agriculture and allied sectors worth Rs 4400.89 crore in the second day of the Global Rajasthan Agritech Meet (GRAM) 2016 on Thursday. Rajasthan Chief Minister Vasundhara Raje, Union Urban development minister Venkaiah Naidu and Rajasthan Agriculture minister Prabhulal Saini were among those present on the occasion. The MoUs were signed in various sections of agriculture and allied sectors like animal husbandry, fisheries and agro tourism.
Speaking on the occasion Venkaiah Naidu emphasized the need to focus on the growth of farmers and agriculture apart from industries. He said just focusing on industry would lead to lopsided development. "Agriculture and industry are like the eyes of a man and without one it will be handicapped," he said. Naidu said that the agriculture sector has not received the importance it should have deserved. He commended initiative of the chief minister in organizing GRAM and her focus on agriculture. As a sector, agriculture is important that the younger generations should opt for farming. For that agriculture had to be made profitable venture with the adoption of technology and innovation.
He congratulated the award winners who were honored on the occasion initiatives in agriculture and allied sectors that these people would act as inspirations for others. Chief Minister Vasundhara Raje speaking on the occasion called GRAM a momentous occasion for the government and the farming community. She emphasized that the objective for organizing GRAM is to reduce the gap between cities and villages. She hoped that the urban-rural gap will further reduce and "Very soon one will see farmer-entrepreneurs".
She stated that within one year the projects for which MoUs have been signed will come on the ground. Agriculture Minister Prabhulal Saini in his welcome address said that these MoUs will help in taking the economy of Rajasthan ahead. The state has huge potential in areas like modernizing mandis, cold chains, olive oils, custom hiring etc. are in the offing. MoUs worth Rs 1732.9 crores direct investment and Rs 200 crores indirect investment were signed in the Agricultural Marketing Department.
In the Agriculture department, MoUs worth Rs 1654.01 crores direct and Rs 40.4 crores indirect investment were signed. MoUs worth Rs 538.48 crores were signed in the Horticulture sector. In the Animal Husbandry sector, MoU's worth Rs 272.5 crores direct and Rs 302 crores indirect investment was signed. The total MoUs worth Rs 4400.89 crores will provide 19293 direct and 27379 indirect employments in the state.


---
Chinkara case: SC issues notice to Salman Khan; agrees to hear Rajasthan govt's plea
JAIPUR:MMNN:11 Nov. 2016
The Supreme Court today admitted the appeal filed by Rajasthan govt challenging the acquittal of Bollywood actor Salman Khan in a case of Chinkara poaching in Jodhpur.
A bench comprising Justices AK Sikri and R Banumathi also said the matter will be given an expeditious hearing. The bench issued notice and sort response of the actor.
The Rajasthan government had last month moved the plea against Salman's acquittal by High Court on the ground that the judgment suffered from "legal infirmities".
The state government sought stay of Rajasthan HC judgement by which the 50-year old actor's conviction and jail term of five years was set aside.
"The Rajasthan government has filed a Special Leave Petition (SLP) in the apex court saying the High Court has erroneously exercised its revisional powers to set aside concurrent findings of lower court which convicted Salman for 5 years and the judgment suffers from legal infirmities... Salman's conviction was based on material evidence which High Court has turned down on hyper technical issues which is unsustainable," Additional Advocate General Shiv Mangal Sharma had said in a statement.
The lawyer had said that minor discrepancies in trial should never dilute the entire prosecution case and High Court has failed to see the "entire circumstances" which are proved beyond doubt against Salman by prosecution. "The actor had ample opportunity to cross examine the eye witness Harish Dulani, the driver of Gypsy and when he intentionally did not examine him the statement given by the witness should be accepted against Salman," the lawyer had said.
The High Court on July 25 had acquitted the actor in two cases related to poaching of Chinkaras in Jodhpur in 1998 while holding that the pellets recovered from the Chinkaras were not fired from Salman's licensed gun.
Two separate cases had been registered against Khan under section 51 of Wildlife Protection Act for poaching of two chinkaras in village Bhawad on 26-27 September, 1998 and one chinkara in Mathania (Ghoda Farm) on 28-29 September, 1998.
The trial court (CJM) had convicted him in both the cases sentencing him to one year and 5 year imprisonment on February 17, 2006 and April 10, 2006 respectively.



---
9 quintals of wheat meant for schoolchildren stolen in Rajasthan
Jaipur:MMNN:4 Nov. 2016
Police at Kasabthana station of Shahabad block, Baran district, have registered a case of theft after nine quintals of wheat went missing from the government-run model secondary school at Augad.
The theft was noticed when schoolchildren gathered on Thursday morning at school and found the lock of the room in which the wheat was kept broken. The Poshahaar scheme of the government is meant to ensure nutrition and reduce drop-out rates among schoolchildren.
The officer in charge of the Poshahaar scheme in the area, Chandan Singh Mehta, said nine quintals of wheat were found missing and the matter was taken to local police. Six hours after the theft was first noticed and reported, however, policemen failed to visit the site of the crime.
Villagers said this is the fourth instance of grains meant for kids going missing from this school. In 2007, 2013 and twice this year, similar theft has occurred, a villager told social activist Firoz Khan.
District education officials rushed to the spot on hearing of the theft. District education officer Bhagirath Singh Meena has been appointed to probe the matter.


---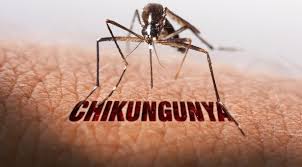 Worst outbreak of chikungunya in past nine years in Rajasthan
JAIPUR:MMNN:4 Nov. 2016
Rajasthan has witnessed worst outbreak of chikungunya in past nine years as 1,686 cases have already been reported from the state this year. The cases are continuously being reported in Jaipur as 36 more persons were tested positive for the diseases.
All efforts of the government failed to bring respite to the resident from the vectorborne diseases this year. The situation is grim as patients are reaching private clinics, government as well as private hospitals for treatment. Chikungunya has surpassed dengue when it comes to victimising people in the state. Even chief minister Vasundhara Raje had also twitted about her illness due to chikungunya.
According to National Vector Borne Disease Control Programme (NVBDCP), Rajasthan is in the league of the states which have highest number of chikungunya cases. The worstaffected states are Karnataka (11,951), Delhi (10,851), Maharashtra (4,799), Haryana (2,399), Punjab (2,098) and Rajasthan has reported 1,686 cases this year till October 30. However, health department has blamed excessive and prolonged rains this year as a cause of spread of chikungunya this year.
"Spread of vector borne diseases is linked to the amount of rainfall a state has received. This year, the state has received excessive and prolonged rainfall, that has caused the spread of vector borne disease," Dr BR Meena, director health said, adding that they had taken measures to prevent the spread of vector borne diseases by roping in various other departments along with the health department.
Jaipur is the epicentre of chikungunya. Official figure shows that 1,545 persons have already been tested positive for the disease in the city till November 3. The cases of chikungunya are continuously being reported from the city. On Thursday, 36 more persons were tested positive for chikungunya.
"The diagnostic facilities in the city have improved in comparison to the facilities in 2010. Now, more patients are opting for diagnostic test, which is why, more cases have reported this year," chief medical health officer (Jaipur I) Dr Narrottam Sharma said.
`More bio-metric attendance machines needed'
A day after state government introduced bio-metric attendance system, the Rajasthan Medical College Teachers Association (RMCTA) expressed need for more machines to make it successful, besides asking the government to make the same provision of marking attendance through biometric system for medical officers, nursing and paramedical staff and class IV employees. RMCTA submitted its suggestions to medical education department's secretary related to bio-metric attendance on Thursday.
"We have submitted 10 suggestions regarding bio metric attendance system in SMS hospital for making the biometric attendance system successful," Dr Dhananjai Agarwal, RMCTA secretary said. He said the bio metric machines should be installed at chambers of head of the departments (HOD) or at the space suggested by HOD. Also, machines should be installed at outpatient departments, superintendent office, nursing incharge's room.
The RMCTA expressed concern on how doctors posted in anaesthesia and radiology departments will mark attendance as they their duty is assigned to other attached hospitals of SMS medical college on rotation basis. They demanded that arrangements should be made for them to make biometric available at their workplace.



---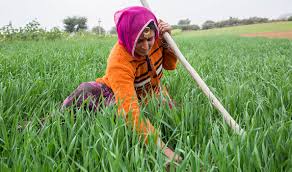 Rajasthan promotes progressive farming through live cultivation
Jaipur:MMNN:28 Oct. 2016
Sahab Ram Saharan lives in the small hamlet of Maderan in Rajasthan's Sri Ganganagar district, some 15 km from the India-Pakistan border. Cultivating traditional crops was unprofitable and, encouraged by the government, he became a progressive farmer by growing olives -- and hopes to make a profit Rs 10 lakh to Rs 12 lakh ($15,000-$18,000) this year.
"A few years ago, I came to know that the government is promoting olive cultivation in the state. We procured saplings from the government and planted 6,700 olive plants over 10 hectares of land in 2013. Fruiting takes place from the 4th year onwards," Sahab Ram told IANS.
"We have entered the fourth year and are now expecting good yield," he added.
His nephew Deepak Saharan, who studied in Australia where he came to know about progressive farming, said that growth of the olive plants is good at his farm and he is expecting a good crop.
"We are hoping for 30 kg of fruit per plant. We have been told that the government will buy back olives from us. They will pay us according to the oil content in the fruits (13 to 17 per cent per fruit). Overall we are expecting around 10 to 12 lakh rupees profit," Deepak told IANS.
Sahab Ram is not alone. Several farmers in Sri Ganganagar, Bikaner, Jaipur and Nagaur have diversified by moving from the conventional to cash crops like olives for good profit.
Farmers like Sahab Ram are now eyeing a huge domestic that is currently dependent on imports from countries like Israel, Turkey, Italy, Portugal and Jordan, among many others.
Rajasthan Agriculture Minister Prabhu Lal Saini said that farmers were increasingly diversifying and opting for olive cultivation.
"Through olive cultivation, farmers are diversifying to get high value for their crops. Rajasthan is pioneering in progressive farming. We are also making successful efforts with cultivating pomegranates and date palms," Saini told IANS.
According to the officials of the state's Horticulture Department, the Rajasthan government initiated the olive cultivation project with technical support from Israel in 2008. Seeing the ample possibilities, the state government formed the Rajasthan Olive Cultivation Ltd (ROCL) in the public-private-partnership (PPP) mode.
ROCL Chief Operations Officer Yogesh Verma said that olive cultivation is at present spread over 800 hectares, of which 182 hectares is government land.
Initially, seven varieties of olive -- Arbequina, Barnea, Coratina, Picholine, Picual, Koroneiki and Frantoio -- were imported from Israel and planted at eight farms in Jaipur, Jhunjhunu, Bikaner, Sri Ganganagar, Nagaur, Jalore and Alwar.
To provide high-quality plants to the farmers, the state government, with Israel's help, has set up a centre of excellence at Jaipur's Bassi area.
"Plants developed through tissue culture are first kept in a rooting chamber. Rooting takes 20-25 days and the plants are then transferred to the hardening unit where they are acclimatised with the field conditions. After the plants reach 30 to 50 cm, they are planted in the fields," Verma told IANS.
He added that olive cultivation needs adequate cold and dry atmosphere during winter and summer, respectively. On an average, an olive plant needs 10-15 litres of water per day.
"Rajasthan's climatic conditions are congenial to olive cultivation. Here, the winter temperature goes down to 4-5 degrees Celsius while in summers it reaches up to 40-45 degrees Celsius.
"During fruiting, olive trees need high temperatures for a prolonged spell. They need extra care during the rainy season. To get good production, constant pruning of the plant is necessary. The maximum height of an olive tree should be kept at 4.5 metres," Verma said.
The Rajasthan government also provides subsidies on plant saplings, fertiliser and drip-irrigation systems.
"We are providing 75 per cent subsidy per plant sapling. For instance, in one hectare, 476 saplings which cost around Rs 60,145 can be planted but the farmers have to only pay Rs 15,520. Through the micro-irrigation scheme, subsidy is also being given to the farmers for drip irrigation systems," Saini said.
Saini, who is himself a farmer, says horticulture in the state has grown 14 to 18 per cent. Agriculture contributes 31 per cent to Rajasthan's GDP, against the services sector's 46 per cent.
"Our agriculture contribution to the state GDP is higher than the national figure of around 20 per cent," the minister said.
He said that Rajasthan has 67 per cent of arid or semi-arid area and with progressive farming, agriculturists were being taught to cultivate with less water.
"There is a saying, 'Agriculture in Rajasthan is a gamble with rain'. We want to change this," Saini added.


---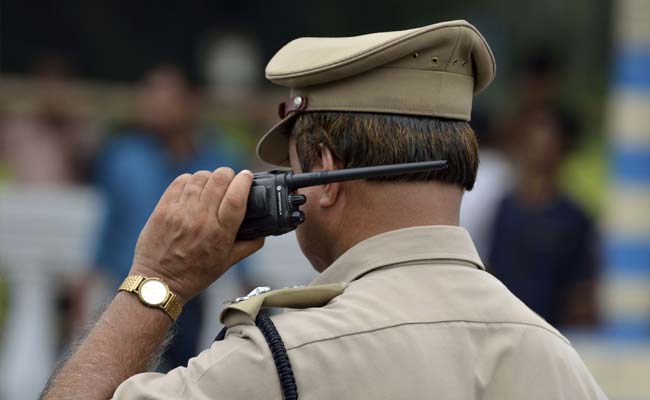 Woman Burnt Alive Over Property Dispute In Rajasthan
JAIPUR:MMNN:28 Oct. 2016
A 35-year-old woman was burnt alive outside her house allegedly by her mother and sister and the latter's paramour over a property dispute in Jhunjhunu district's Dakha-ka-Baas village, police said today.
Babita Jat, mother of three kids, was burnt on a heap of fodder and her charred body was found outside her house this morning, SHO Nawalgarh police station Nawal Kishore said.
"She was living separately from her husband. She was living with her mother for some time," he said.
Babita's husband has lodged an FIR against the victim's sister Manju, her paramour Shankar Lal and her mother Manohari, the SHO said.
"He has alleged that his wife was killed over a property dispute," he said
The matter is being probed. No one has been arrested yet, he added.



---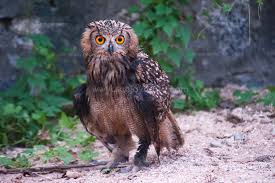 Experts concerned over dwindling number of owls in Rajasthan
Jaipur:MMNN:25 Oct. 2016
Experts have raised concern over the dwindling number of owls in Rajasthan due to poaching and smuggling and demanded its conservation to prevent extinction of the bird from the desert state.
There is no counting of the bird with the forest department.
"There is no official data available on the counting of owls in the state," G V Reddy, Additional Chief Conservator of Forest, told PTI.
An official who looks after the counting of birds, Kamlesh Meena, said that the department has not conducted the counting of owls and individual experts who had done studies may have details.
Experts fear that the number of owls has dwindled due to smuggling and poaching and demanded its conservation to prevent the bird from being extinct from the desert state.
"Existence of the bird is in threat but the government is not serious for the existence of owls which is an important bird," Babu Lal Jaju, an expert and activist, said.
"Due to the negligence of the government, the population of owls is dwindling which is a serious concern. The bird and its body parts are used in black magic therefore owls are poached, and smuggled. The bird is highly in demand in the international market," he said.
Jaju said that over the last few years, the number of owls has decreased and the reasons mainly could be poaching and gradual destruction of its natural habitat.
"Earlier, the bird was easily visible but over the last few years it is disappearing. Besides black magic, the bird is used for research. Poachers catch the bird and sell them and the bird is then smuggled to Nepal, Bangladesh, Europe and Middle East but the government has failed to contain this," he said.
Another expert said that the body parts of the bird are mainly used in black magic practices and Tantriks also poach them.
Pandit Parbhrahm Indoria said that due to mythological reasons, owls have religious significance and considered as the Goddess Laxmi's 'vahan'.


---
'Organic Milk' gains ground in Rajasthan
JAIPUR:MMNN:25 Oct. 2016
Rajasthan, the second largest producer of the milk in the country, is also making a mark in the production of 'organic milk'. In fact, the 'organic milk' is gradually becoming a trend in the state. While the regular milk has the A1 protein, the organic milk is rich in A2 type of beta-casein protein.
Today, Rajasthan's seven types of indigenous cattle are rich in A2 protein.
According to the director, Animal Husbandry, Dr Ajay Kumar Gupta : "The demand for organic milk in Rajasthan is increasing. The supply is not enough so we are encouraging farmers to opt for milk production business.
We have many Indian breeds which give A2 milk if taken care properly. In Rajasthan, Gir breed of cow is very successful in the production of organic milk. The Animal Husbandry Department is on its toes to help anybody who wants to get into this business."
In the 3-day 'Global Rajasthan Agritech Meet 2016' (GRAM) - one of the special highlights of the section of livestock and dairy will be the organic milk. Two ventures in Rajasthan which produce organic milk are going from strength to strength as the demand for such milk increases.
Located at Pushkar (Surbhi Organic milk) and Bhilwara (Shivam Gau Sanvardhan Sanstha), in fact, they are motivating other farmers to opt for this business. Both the firms providing organic milk have been only feeding organic fodder to their cows to maintain the quality. They grow the fodder at their farms to produce chemical free fodder for the cows.
While the non-organic milk is Rs 50 to Rs 60 per litre, the price of organic milk is around Rs 80 to Rs. 90 per litre. The market price for organic ghee is Rs 1800 per kg and its demand is gradually gaining momentum.



---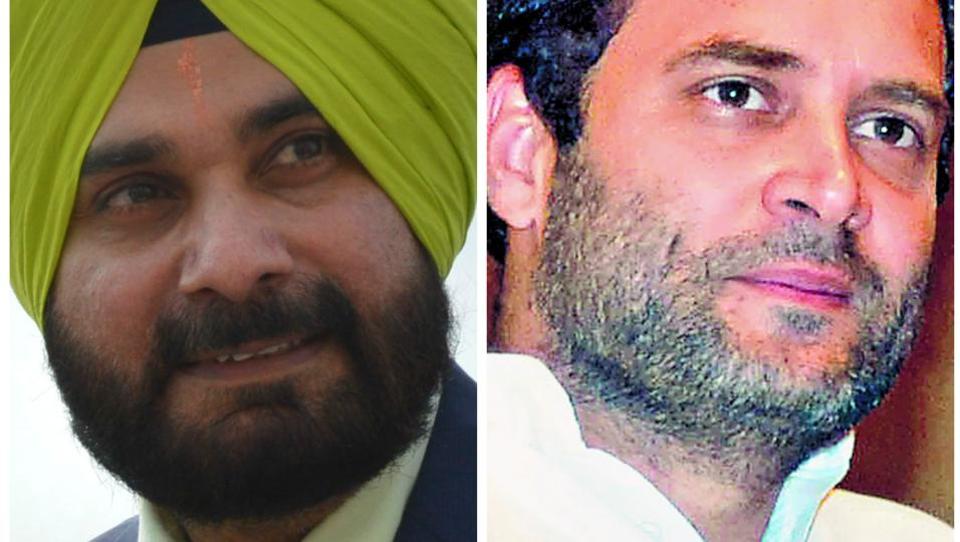 BSF catches 'Pak' hawk in Rajasthan's border district of Sri Ganganagar
Jaipur:MMNN:21 Oct. 2016
A 'suspicious' hawk allegedly flying in from Pakistan was caught by the BSF in Rajasthan's border district of Sri Ganganagar. However, no snooping equipment was found on the bird, and it was sent to Bikaner zoo Thursday, officials said.
BSF officials said that the hawk, a white-eyed buzzard, was caught from Anupgarh in Sri Ganganagar two days ago. It was checked for snooping devices and after a health check-up, the hawk was handed over to Forest Department officials Thursday.
"After a medical check-up, it was handed over to us," said Sudhir Sharma, Assistant Conservator of Forest, Sri Ganganagar. He said that it is a "rare case" of a hawk being caught "on suspicion" and said this could be due to "extra vigilance" by the border forces, following rising tension between the two countries.
Sharma said that the hawk appeared to be trained and hence was sent to the zoo.
Bikaner's Deputy Conservator of Forests (Wildlife), Ram Niwas Kumawat, said they were told that the hawk is now healthy.


---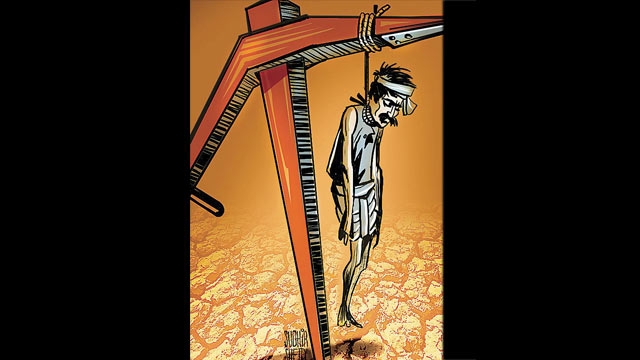 Rajasthan service commission selected over 21,000, promoted over 42,000 candidates in past one year
JAIPUR:MMNN:21 Oct. 2016
The Rajasthan Public Service Commission (RPSC) has selected over 21,000 candidates for over a dozen departments in the last one year. The 21,720 selections were made from August last year, Commission Chairman Dr Lalit K Panwar said. About 13,000 candidates have been selected as school lecturers for the Secondary Education Department.
Panwar said that 21,047 candidates will be selected for eight departments in next six months, over 7,000 candidates will be selected for the clerk grade-II post through the Clerk Grade-II Competitive re-exam-2013 and more 6,000 candidates will be selected for the post of senior teacher in eight subjects through a competitive exam for the secondary Education Department.
As per the RPSC, all examinations have been held as per schedule and selections have been fast-tracked as well. Over 42,000 officers have been promoted through 543 Departmental Promotion Committees conducted by commission.
The Chairman said that 132 online examinations have been conducted in which 84 online examinations conducted in the last one year. The RPSC declared annual calendar for all examinations on January 1, 2016 and all 165 examinations were conducted on their scheduled dates.
The Commission says that it has implemented an 'On Screen Marking' system for checking of Descriptive type question-answer copies for the RAS (Main) exam-2013, a zero-error software, adding that it is for the first time that any public service commission of country has used this method, which is not implemented even by the UPSC. The Rajasthan Administrative Service (RAS) pre-exam results were declared in record 29 days.



---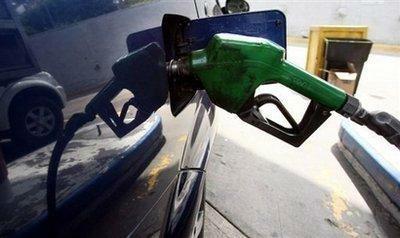 Petrol pumps to go on blackout in Rajasthan
Jaipur:MMNN:18 Oct. 2016
Rajasthan Petroleum Dealers Association (RPDA) will join the countrywide protest of Petrol Pump Dealers against the meagre hike in Dealer Margin given by Oil Marketing Companies,
Indian Oil Corporation Limited, Bharat Petroleum Corporation Limited and Hindustan Petroleum Corporation Limited.
In accordance with the nationwide agitation, a blackout will be observed by all petrol pumps in entire Rajasthan on October 19 from 7:00 pm to 7:15 pm.
In case the demands are still not met there will be another blackout on October 26, during same time for same duration.
However, the demands still remain unanswered then claim that there will be no purchase of fuel on November 3, 2016 from the oil companies followed by a complete closure of petrol pumps on November 15.


---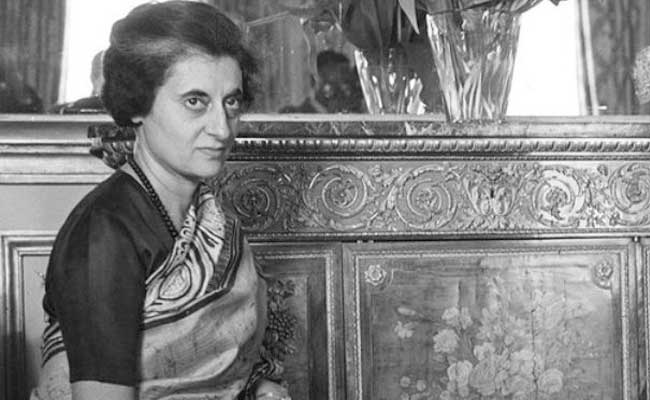 On Indira Gandhi's Birth Centenary, Rajasthan Kids To Study Emergency
JAIPUR:MMNN:18 Oct. 2016
As the Congress gets ready to celebrate the birth centenary of former Prime Minister Indira Gandhi in 2017, Rajasthan's ruling BJP is preparing a counter-offensive, bringing into school syllabus a chapter on her controversial legacy -- the emergency of 1975.
The chapter will be part of the social science textbooks of Classes X and XII.
The announcement was made on Sunday by state's education minister Vasu Dev Devnani at a government school function in His constituency in Ajmer
Explaining the reasoning behind the decision, the minister said, "In 1975, the emergency was imposed. People were put into jail, there was political upheaval and a political change. So our youth must know how to protect democracy."
The Congress is irked by the decision - especially since earlier this year, the state education department had made another glaring omission: removing the name of Jawaharlal Nehru, India's first Prime Minister, from the social science text books of Class 8.
It also failed to mention Mahatma Gandhi's assassination by Nathuram Godse.
"They tried to delete portions that talk about Pandit Nehru," said senior Congress leader Sachin Pilot.
Pointing out that nowhere in the country is the 1975 emergency a part of text books, he said, "Indira Gandhi was one of the strongest leaders we had. If we talk about her, we must talk about also the war she fought against Pakistan".
The school curriculum in Rajasthan had been a subject of controversy earlier as well.
In 2014 Rajasthan was the first state to make a yoga pose, the Suryanamaskar, compulsory in government schools. It had not gone down well with the Muslims, a section of whom interpreted Suryanamaskar as the worship of sun, which is considered a god in the Hindu pantheon.
In 2015 the state education board had also decided not to give the title "The Great" to Mughal emperor Akbar, choosing to elevate Rajasthan's Rana Pratap instead.
Even though Mr Devnani had denied that the books were written with an eye on ideology, both decisions had triggered huge rows.



---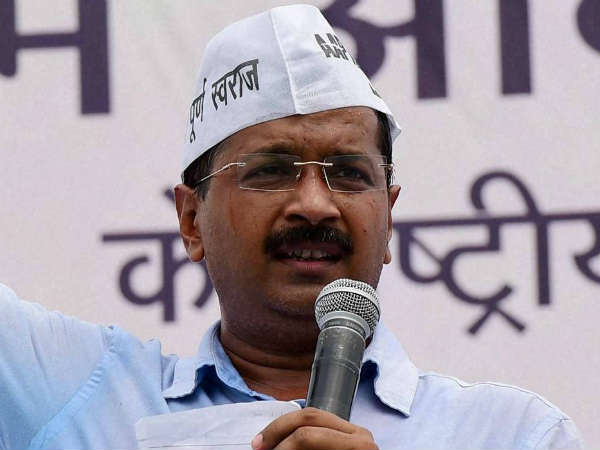 Transfer of officials in Rajasthan triggers another political storm
Jaipur:MMNN:14 Oct. 2016
In Rajasthan, the transfers of officials has become a political issue, yet again. The Rajasthan government had relaxed the ban on transfer for few weeks which ended on October 10.
Thousands of employees awaiting transfers and postings of their choice have applied for transfers. Many of them have got recommended through their respective MLAs, a practice started by the previous Congress government but the BJP also carries on with it, as per its convenience.
The Congress MLAs have been alleging that they either don't make any recommendations as they know it won't be accepted by the BJP government or even if they make, it is rarely carried out.
TRANSPARENCY IN TRANSFERS
Sachin Pilot, PCC president has accused the government of lack of transparency in transfers and acting more out of political vindictiveness and making it a corruption industry.
Former Chief Minister Ashok Gehlot has also accused Chief Minister Vasundhara Raje of turning a blind eye towards ministers who are taking bribes to issue transfer orders, as per their choice.
The state government and the BJP have not responded to the allegations yet but in Rajasthan, transfers and postings have always been a dirty affair. Political parties when in opposition, demand a transparent policy and when in power, forget it. There is no transfer policy and many officers of state administrative services have been transferred again and again.
TRANSFER POLICY
In absence of a transfer policy, while some employees always get what they want, many others who do not have good connections, have to suffer for years at places far away.
All suggestions and even recommendations, to have a policy that ensures every employee gets at least two postings at places of their choice and those transferred to difficult areas are compensated with special allowance, have fallen on deaf ears.
While Raje has inherited this system from Gehlot, Pilot too hasn't promised a transfer policy, if he comes to power.


---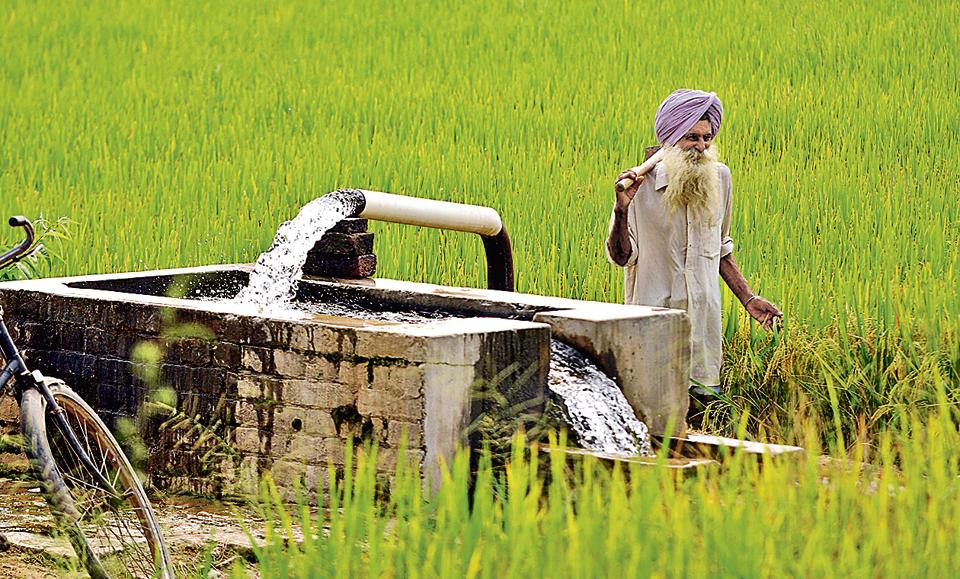 With Fleet Of Luxury Cars, She Ran Rajasthan's Biggest Opium Racket
JODHPUR:MMNN:14 Oct. 2016
With a yellow dupatta covering her head, 31-year-old Sumita Bishnoi could be a woman from any Rajasthan village.
It would be hard to tell that she ran one of the biggest opium rings in the state, owns a mansion and a fleet of luxury cars.
Sumita, also known as Sunita, is now in the custody of the Jodhpur police, who believe they have stumbled upon one of the biggest drug smuggling networks in the state.
The police found out about Sunita when they caught two people smuggling opium three days ago.
The two said they were working for a woman called Sunita and described where she lives.
Some 50 policeman arrived to search a four-story house in Jodhpur's Boranada area and were astonished at what they found.
Besides around 75 grams of opium, they discovered evidence like a GPS system and an array of cars that were allegedly used for the supply and delivery of opium.
Six years ago, she was just a woman who accompanied her husband, a driver, to the city.
When her husband took up a job in Karnataka and moved, her life changed. She met Rajuram Ikram, an alleged liquor and drug smuggler with a crime record.
"He was the one who introduced Sumita to the world of smuggling," said Anwar Khan, a senior police officer.
A year back when Ikram was briefly arrested for smuggling opium, Sumita reportedly began to take over his network. She would escort and drive consignments of opium from Neemuch in Madhya Pradesh and Chittorgarh in Rajasthan - traditional opium growing areas.
These would then be further delivered on her instructions.
She controlled from home her network of cars used to pick up opium and deliver them in parts of western Rajasthan. She allegedly also roped in family members.
The police have sealed her bungalow and are looking for her missing partner Ikram.
Along with Sumita, four others of her gang have been arrested.



---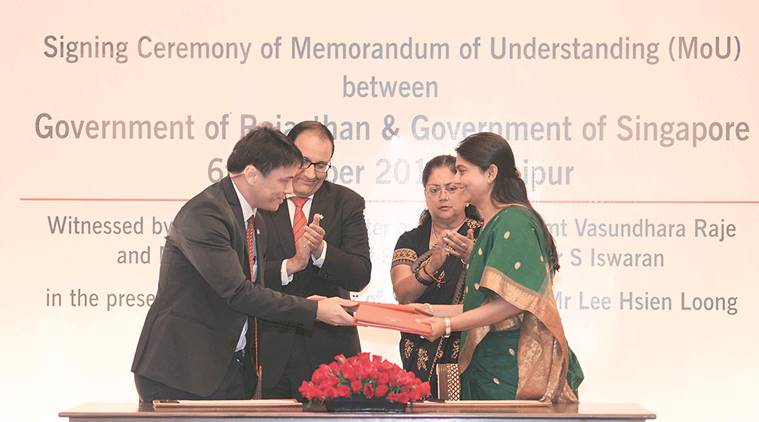 Rajasthan inks deal with Singapore to boost tourism
Jaipur:MMNN:7 Oct. 2016
With an aim to market Rajasthan as a global tourist destination, the Government of Rajasthan and Singapore signed two Memorandum of Understanding (MoUs) in Udaipur Thursday in the presence of Singapore Prime Minister, Lee Hsien Loong and Rajasthan Chief Minister, Vasundhara Raje.
"Singapore has been a close friend and partner of Rajasthan in infrastructure and tourism development. With these MoUs, we aim to deepen this association and develop the state as a world-class, global tourist destination with advanced urban infrastructure," Raje said.
The MoU on tourism between Rajasthan and Singapore Cooperation Enterprise (SCE) was signed by Roli Singh, Rajasthan Tourism Secretary and Wy Mun Kong, CEO of SCE.
The MoU seeks to aggregate Singapore's expertise through tripartite collaboration between the government, tourism institutions and industry partners to strengthen Rajasthan's "knowledge capabilities." Rajasthan is also seeking to utilise Singapore's public and private sector proficiency in the development of tourism.
The second MoU, between International Enterprise (IE) Singapore and Rajasthan was signed by Mukesh Kumar Sharma, Principal Secretary, Urban Development and Housing, and Tan Soon Kim, IE's Assistant CEO.
This agreement focuses on "enhancing Rajasthan's international appeal and connectivity, facilitation of private sector participation" in a bid to "rejuvenate the state's heritage areas and critical urban and smart solutions." Singapore will also share expertise in areas like inter-modal transport integration, waste management solutions and affordable wireless connection.
Centre for Tourism Training inaugurated
Chief Minister Vasundhara Raje on Thursday inaugurated Centre of Excellence for Tourism Training (CETT) in Udaipur in the presence of the Singapore Prime Minister, Lee Hsien Loong, and ministers from both Singapore and Rajasthan.
The centre has been established by Rajasthan's Department of Skills, Employment and Entrepreneurship in collaboration with the ITE Education Services (ITEES), Singapore, and will provide skill and vocational training in services related to travel and tourism.


---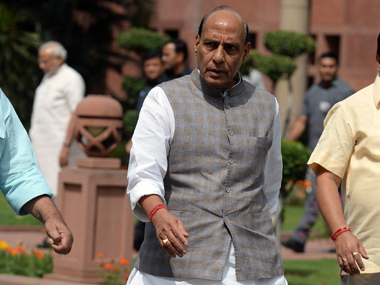 Rajnath Singh to review security along India-Pakistan border in Rajasthan
JJaisalmer:MMNN:7 Oct. 2016
Home Minister Rajnath Singh will arrive in Jaisalmer on Friday to review the security situation along the India-Pakistan border with Chief Ministers of four states whose boundaries touch Pakistan and top BSF officials.
During the two-day visit, Singh will hold meetings with top BSF officials and chair a meeting with Jammu and Kashmir Chief Minister Mehbooba Mufti, Gujarat Chief Minister Vijay Rupani, Rajasthan Chief Minister Vasundhara Raje and Punjab Deputy Chief Minister Sukhbir Singh Badal, officials said.
The Home Minister will tour border areas of Rajasthan and will visit border outposts to asses the situation along the India-Pakistan border.
Barmer Collector Sudhir Sharma said the Home Minister will hold meeting with BSF officials in Barmer on 8 October.
Elaborate arrangements are being made for the visit, he said.



---
L&T synchronises 660 MW unit at Rajasthan project
Jaipur:MMNN:4 Oct. 2016
Engineering giant Larsen & Toubro (L&T) has synchronised first 660 MW unit of the 1,320 MW thermal power project at Chhabra in Rajasthan.
"L&T has on October 2, 2016 achieved synchronisation of its first 660 MW supercritical unit (Unit-5) of the project in record time of 42 months and four days from the date of Notice to Proceed (March 28, 2013)," the company said in a press release.
The thermal power project is being developed by Rajasthan Rajya Vidyut Utpadan Nigam Ltd (RRVUNL).
It is the fastest synchronisation for L&T amongst all its other projects to date and the speediest one so far for any indigenously manufactured supercritical unit in India, it said.
"The synchronisation achievement shows that L&T is well equipped to handle tighter project schedules and meet customer expectations.
In this case, L&T has bettered its own record," L&T Power CEO and Managing Director Shailendra Roy said. L&T is an Indian multinational engaged in technology, engineering, construction, manufacturing and financial services with USD 16 billion in revenue.
It operates in over 30 countries worldwide.


---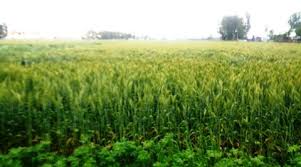 Rajasthan to showcase latest agricultural technology at global meet
Jaipur :MMNN:4 Oct. 2016
To boost locally developed technological innovations in agriculture, the Global Rajasthan Agritech Meet (GRAM) will have a dedicated section showcasing the best agro technologies to visitors.
Spread over a large area within the GRAM, the platform will be named "Smart Farm", said Principal Secretary, Agriculture, Neelkamal Darbari.
The 'Smart Farm' will be "a live walk-through model" highlighting the best of modern technologies in the entire agriculture value chain, starting from pre-harvest, post-harvest to modern scientific storage, banking and agri marketing opportunities, she said.
The farm will also disseminate information about various Rajasthan Government policies and new initiatives in each section of value chain.
The other major objective of the 'Smart Farm' will be to display the importance of resource conservation in future farming, through demonstrations, including water use efficiency technologies, importance of soil testing, organic farming and farm mechanisation.
The 'GRAM', touted as an international farmers' event, will be held from November 9 to 11. The event will be jointly organised by the Government of Rajasthan and Federation of Indian Chambers of Commerce and Industry and is expected to witness the participation of around 50,000 farmers, according to the state government.
Rajasthan leads in production of carom-seeds, coriander, fenugreek, mustard, henna, isabgol, guar, bajra and coarse wool. The state ranks No. 2 in the production of gram, cumin seeds and all coarse cereals.



---