---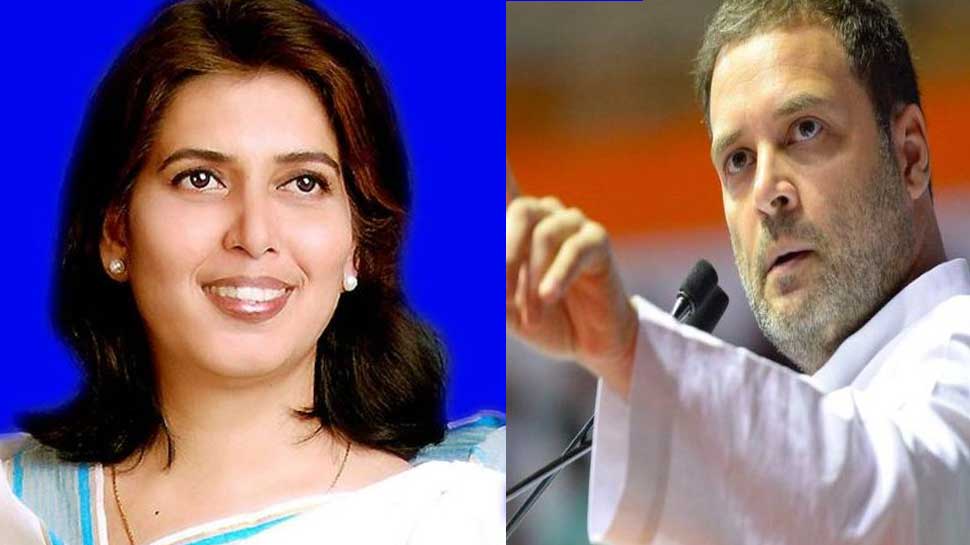 BJP MP Saroj Pandey praises Rahul Gandhi, calls his action 'mature'
RAIPUR:MMNN:20 January 2019
DEHRADUN: In a change of heart, BJP MP Saroj Pandey on Saturday said that Congress President Rahul Gandhi has started showing "some signs of maturity". It is to be noted that Pandey, a Rajya Sabha MP from Chattisgarh, had earlier made fun of the Congress president dubbing him as "mandh-buddhi (dim-wit)". "He (Rahul) has started showing some signs of maturity," Pandey said when asked to comment on recent political moves of Rahul. "We have seen how the Congress party used the Vyapam scam in the past as a political strategy. However, this did not work out, as we all saw. It is clear that the BJP is not involved in any kind of corruption. So now the Opposition is trying to rake up the Rafale scam instead," ANI quoted the BJP MP as saying. In June 2018, Pandey had mocked Rahul by calling him "mandh buddhi" after he claimed that the founder of Coca-Cola once sold `shikanji` (lemonade). "The kind of things he (Rahul) says is surprising. He is definitely trying to learn but there is an age to learn. A person who learns after the age of 40 cannot be called learned. Such a person is called mandh buddhi," Pandey had said at a public address in Durg. Pandey also took a dig at TMC-led anti-BJP United India rally held in Kolkata on Saturday, saying she was surprised to see political leaders with opposing ideologies sharing the same stage. "Mamata (Banerjee) is not able to save democracy in her own state, it was shocking to see her lead the rally. The Opposition in West Bengal is being oppressed by the TMC government, so much so that they did not even let us hold Rath Yatra. These parties are coming together to defeat one man (Prime Minister). This goes to show the might of the BJP," she said.

---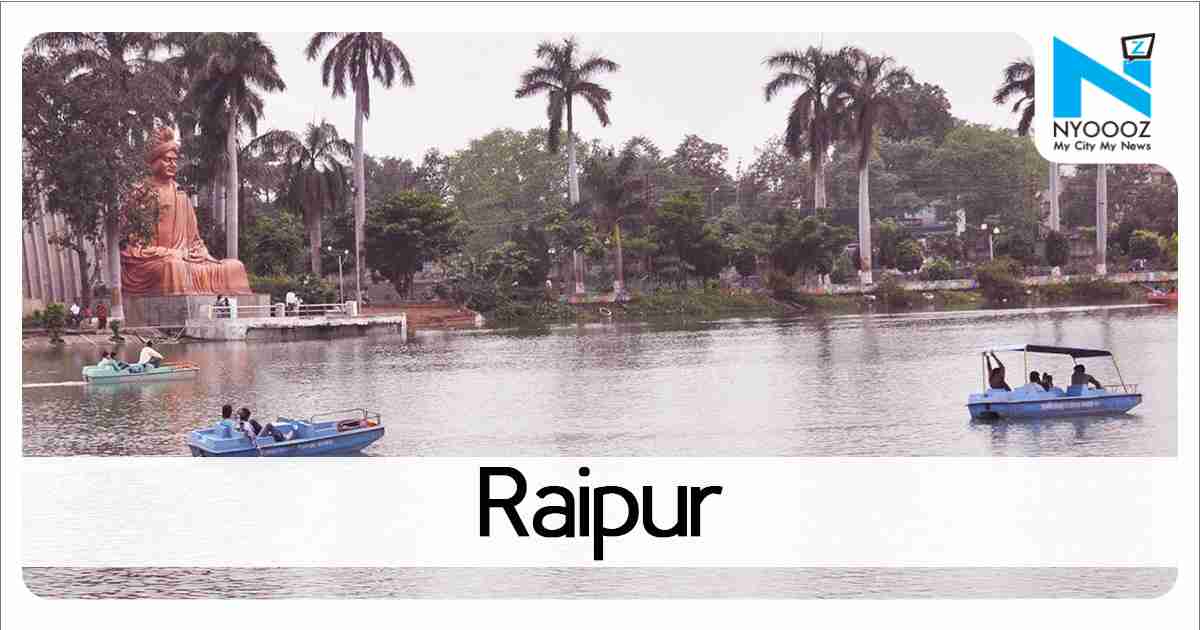 Pre-wedding photo-shoot soon to be taboo, communities imposing ban in Chhattisgarh
RAIPUR:MMNN:30 May 2018
RAIPUR: The Pre-wedding shoot in Chhattisgarh is on its way to fall under the category of 'taboo'. Raising objection over too much of "public display of affection" during pre-wedding video and photography, the Sindhi and Maheshwari communities in Chhattisgarh have issued a diktat of imposing a ban on it with immediate effect, while other communities are planning to follow them. "The intimate poses and physical proximity during photo shoot are highly objectionable which is later displayed in big screens for people to watch during wedding reception. It's against our culture and the couple is expected to be shy," the community member said. Talking to TOI, Prakash Bajaj, general secretary of Bharatiya Sindhu Sabha, the biggest organization of Sindhi community across the country said, "Not only the poses and physical intimacy which is beyond limits is objectionable and influenced from movies, the common culture of our society is that we expect the to-be wedded couple behave shy. We are accustomed to perform marriage, ceremonies and rituals within a limit. Instead of banning the pre-wedding shoot, people needs to be made aware that touching each other physically before marriage is highly objectionable." As it's putting bad impact on children who have started feeling that even they have the right to inappropriately touch, the community members are all in favour of imposing ban on the new culture of photo shoot before marriage. According to information, the issue was raised on several platforms after the "obscene display of intimate photos in public gathering" and few reported cases of break-up between the couple after photo shoot even as the girl got pregnant. Moreover, too much of PDA on social media also didn't go down well among the members of several communities. They feel it influences other youths who get attracted towards this glamour and follow the same cult. It was Maheshwari community that took the lead and had recently imposed a blanket ban on it. When contacted, state organizing incharge of Maheshwari community Rajkumar Rathi, said that pre-wedding shoot culture was sending out a wrong message in society and the bride-groom personal moments are shared on every platform. The purity of marriage gets stained when the couple spend intimacy before marriage, he said adding that the gracefulness of wedding can be maintained only after putting a ban on pre-wedding video and photo shoot. However, the Maheshwari community which has been facing difference in sex ratio of boys and girls, has also decided to felicitate the mothers of two girls to send out a message of beti bachao. Representatives of Agrawal Samaj were equally in disagreement to the "western culture" saying, "if pre-wedding shoot kind of culture in promoted, there would be nothing left in society, it should be banned nation-wide, said a member.

---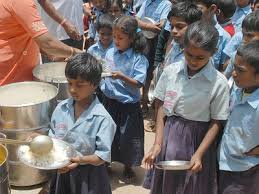 29 in hospital after eating school meal
RAIPUR:MMNN:22 February 2018
RAIPUR: At least 29 primary schoolgirls fell ill and were admitted to hospital on Tuesday after they consumed morning meal at a government residential hostel in Sukma district. On Wednesday, ABVP workers protested outside the school alleging food poisoning due to poor quality of food served. Meanwhile, the district administration has denied the girls fell ill because of food poisoning saying that the chemical pesticides used in the vegetables served, which they claimed were not washed properly, might have led to stomach ache and vomiting among the students. The tribal girls from Class 1 to 5, residing at the Birla government hostel in Maoist-hot Konta block of Sukma district. were served rice, dal, potatoes and cabbage in their morning meal. Sub-divisional magistrate (SDM) Pradeep Kumar Baidh said that initially around eight to ten students complained of stomach ache and were rushed to hospital. "As they just had their meals, we assumed they fell sick due to the food. As a preventive measure few more students were brought to the hospital who later complained of stomach ache and were provided treatment. As they felt better by the evening they were discharged on Tuesday night," the SDM said. The students were then provided dinner at a different hostel, Baidh added. However, 16 more girls complained of abdominal pain and were readmitted to hospital.

---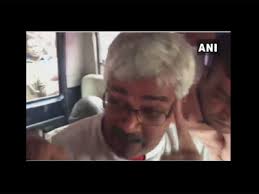 Mere possession of minister's sex CD not an offence: Chhattisgarh Congress chief
RAIPUR:MMNN:27 October 2017
RAIPUR: After arrest of senior journalist Vinod Verma by the Chhattisgarh police, state Congress president Bhupesh Baghel said he had a copy of the CD that contains a sex video of a minister but that doesn't make him an accused. Baghel, who hurriedly convened a press meet at his residence here this morning, released to the media a copy of the CD that purportedly shows a person -- having strong resemblance to a powerful minister -- in a compromising position, apparently in a hotel room. However, he refused to the name the minister, apparently seen involving in the act. "I have a copy of the CD. Will I become an accused? The government has taken an extra-ordinary interest in arresting the senior journalist within hours after the complaint was lodged. Why it is not showing similar interest in arresting in other matters?" he asked. "Police knowns everything. Yet they have kept quiet. But they wasted no time to detain and arrest a member of the Editors Guild of India", Baghel said Former BBC journalist Vinod Verma, who is a member of Editors Guild of India, has been arrested by the Chhattisgarh Police from Ghaziabad early this morning after Prakash Bajaj, associated with the BJP IT cell, lodged a complaint with Pandri police station. In his complaint, Bajaj alleged that Verma tried for extortion, saying that a CD is in his possession and it would be circulated if he don't pay up However, BJP circles claim that Vinod Verma is a close relative of the state Congress Chief Bhupesh Baghel. "Besides being a journalist, Vinod Verma has been closely associated with Baghel for long allegedly handling his social media and other media activities", they said adding that party has already demanded that Baghel should make his stand clear on his association with Verma. PCC chief Bhupesh Baghel, however, has demanded a probe into the minister's sex scandal and a forensic examination of the sex CD to verify its genuineness

---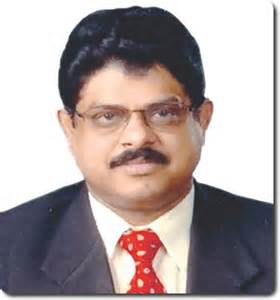 Chairman-Cum-Managing Director (CMD) of mineral giant National Mineral Development Corporation
RAIPUR:MMNN:3 September 2017
RAIPUR: N Baijendra Kumar, a senior IAS officer of Chhattisgarh cadre, will soon take over as Chairman-Cum-Managing Director (CMD) of mineral giant National Mineral Development Corporation (NMDC), a public enterprise with Navratna status. An IAS officer of 1985 batch, Baijendra Kumar is at present posted as Additional chief secretary with charge of industries and power besides serving as ACS to chief minister. Kumar had served important positions during undivided Madhya Pradesh and later in Chhattisgarh and also held important positions during central deputation, including as administrator of All India Institute of Medical sciences. NMDC has major mining operations in Chhattisgarh in Bailadila area in tribal Bastar region where the mineral giant is also setting up a 3 million tonnes per annum ( MTPA) steel plant at Nagarnar near Jagdalpur in Bastar district.

---
Students catch teachers watching porn in school, 2 suspended
RAIPUR:MMNN:29 Aug 2017
RAIPUR: Two government school teachers, including a woman, were suspended in Surajpur district on Tuesday after students caught them watching porn in the staff room. The students were playing during recess when a few of them decided to peek through a staff room window to see what the teachers were doing. To their shock, they found them watching porn clips on a mobile phone. News quickly spread and the students started a noisy protest. The school is next to the sarpanch's house, who hurried out to see what the ruckus was about. Horrified on learning about the porn watching, he informed zilla panchayat official Sanjeev Kumar. The students trooped to the administrative office and filed a complaint after which zilla Panchayat member Pankaj Tiwari was informed. Officials launched an investigation on the spot and took immediate action. Kumar told TOI: "A male and a female shikshakarmi of Classes III and II have been suspended for watching porn in school. They violated the code of conduct in school."

---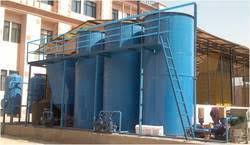 DR AMBEDKAR HOSPITAL TO GET DEDICATED SEWERAGE TREATMENT PLANT
RAIPUR:MMNN:26 July 2017
RAIPUR:An action plan is being prepared to construct a Sewerage Treatment Plant exclusively for Dr Bhimrao Ambedkar Memorial Hospital in the city. This was informed by officials in a meeting of senior officials chaired by Chief Secretary Vivek Dhand held in the auditorium of Pandit Jawaharlal Nehru Medical College on Tuesday. The Chief Secretary asked officials to prepare the action plan within a fortnight. He also directed officials to complete the work of constructing an Auditorium for the Medical College by November 15 this year. He said this (Dr Bhimrao Ambedkar Memorial Hospital) is the biggest hospital in the entire State and efforts should be made to improve the amenities The officers in a detailed presentation said that Skywalk (Foot over-bridge) is being built from Shastri Chowk and hospital. An amount of Rs 1.17 crore had been provisioned for drinking water facility at the hospital. The Chief Secretary said that patients and their family members should be provided free lodging facilities and space should be provided for parking of vehicles on the premises near the boundary wall. The land near the hospital should be freed of push-carts and anti-encroachment drive should be launched. Notably, the Government also has plans of re-designing the Dau Kalyan Singh (DKS) Bhavan building in the form of a super speciality hospital, officials informed here . The current structure of the building would be transformed by seeking technical consultancy into a super speciality hospital, they informed. It may be recalled that the Government has sought term loan of Rs 64 crores from banks or other financial institutions for setting up the 'DKS Post Graduate Research Center' in Raipur, official sources informed. Notably, the State Health Department has decided to establish the 450 bedded super speciality hospital having all PG medical courses in Raipur. The existing constructed building area for the proposed hospital is 20,00,000 square feet.The facility would comprise 250 bedded general ward, 100 bedded ICU, 100 bedded paying ward, 50 bedded dialysis unit, 20 bedded burn unit and 10 Modular Operation Theaters ( OTs). Earlier, the State government had also decided to establish civil hospitals in old and new Raipur. The proposed hospitals to be established in Naya Raipur besides Mathpuraina and Gudhiyari in old Raipur will be of 100 bed capacity each, officials stated. The government also has plans of setting up such hospitals in other parts of the State in due course. In all the government hospitals, Rs 100 per day will be spent on food for patients instead of Rs 60. A total of 2400 beds will be arranged in government hospitals of the State. Chief Minister Raman Singh has made necessary provisions in the last fiscal budget of 2016-17 for this purpose, officials stated. He said that in all the government hospitals per day expenditure on food for patients has been increased from Rs 60 to Rs 100. Health and Family Welfare Minister Ajay Chandrakar had directed departmental officers to start implementing the budget announcements at once. It is noteworthy that Chief Minister has made budget provision to increase number of beds in government hospitals of the State by 44 per cent. Under this, 2400 additional beds will be arranged, officials stated. Number of beds in government district hospital of Durg will be increased from 400 to 500. Besides, capacity of four other government districthospitals will be increased from 100 to 200. Moreover, in six other districts, district hospitals of 100 bed capacity will be opened after arrangements of equipment and furniture are made. Provision for 100 beds in district hospitals of Raigarh and Rajnandgaon has also been made. The Chief Minister had made budget provision for opening seven new civilhospitals in Naya Raipur, Mathpuraina, Gudhiyari in Raipur, Khursipar (Chhavni) Durg district, Kurud of Dhamtari district, Bhatapara of Balodabazar district and Manendragarh of Koriya district. Provisions have also been made in the new budget for upgrading 15 primary health centres of state into community health centres of 30-bed capacity. Moreover, the Chhattisgarh Police Housing Corporation (CPHC) is going to play a significant role in the development of the 100 Bed super specialityhospital in Jagdalpur under the Public Private Partnership (PPP) Model. The hospital when ready would also meet the medical needs of the government employees in Bastar and the public at large, officials stated. In order to develop the hospital, the State government has decided to do it through its own subsidiary, the Chhattisgarh Police Housing Corporation. Notably, Chhattisgarh is one of the newly formed states, formed in 2000. It had inherited a weak infrastructure base in both the physical and social sectors. It had genuine constraints like a weak health infrastructure and depleted human resources for healthcare, apart from many of its areas being affected by Left Wing Extremism. All this combined to weak health indicators, officials stated. Many of the basic determinants of health like water, sanitation, and overall healthcare supply were also weak. Although there were a lot of gaps in the state's healthcare system, the political and administrative leadership of the state nevertheless identified health as one of the priorities right from the beginning and this path has resulted in many remarkable achievements. There is a large presence of security forces in the Bastar region of the State, which is at the heart of the LWE problem. There are over 22,000 state police personnel in the 8 LWE affected districts of Bastar and the neighbouring district of Rajnandgaon. In addition, there are almost 45,000 personnel belonging to the Central Armed Police Focres (CAPFs) such as the CRPF, BSF, ITBP & SSB. In view of the ongoing anti-LWE operations which are going on on a continuing basis, there are daily occurrences of injuries to security personnel. These can be both minor and major, often requiring immediate medical attention. In fact, in case of any complications, there is a necessity to transport the injured personnel to Raipur (which is over 300 kms away from most incidents) to provide medical care. Often, security personnel lose lives or limbs as a result of the delay in transit. Keeping in view the limited medical facilities in Jagdalpur, which is the headquarters of Bastar Division, and the need to provide advanced and appropriate medical care in Jagdalpur itself, the Government of Chhattisgarh took a decision to develop a hospital a 100 Bed hospital in Jagdalpur, along with a Trauma Center, officials stated. Development of such a 100 Bed facility in Jagdalpur will have multiple benefits. It will not only cater to the security forces' requirements but also address the unmet healthcare needs of the local population living in these areas. The facility to be set up should be equipped to cater to all the secondary level healthcare requirements of the population in vicinity with a special focus on curative and rehabilitative treatments related to accidents and trauma cases like bullet injuries, splinter injuries and injuries due to explosions and blasts. This state of art facility should also be equipped to cater to special needs of psychological and psychiatric care of personnel operating under stressed and challenging conditions. It is envisaged that such a development initiative in this conflict affected region will not only boost the morale of security forces deployed in such areas but shall also improve the condition of healthcare of the tribal population substantially, thus creating a positive environment for peace. The security personnel in the area would be allowed to get medical care facilities from this hospital as per the reimbursements allowed by the government. Reimbursement for expenses incurred by them would be allowed by the Government of Chhattisgarh as per prevailing rates. A similar provision would also be made for State Government employees working in the Bastar region. The hospital set up would provide the full range of specialities, namely 24 Hour Emergency Care, Critical Care, ACLS Ambulance, Trauma Centre, Orthopaedics, General Medicine, General Surgery, Ophthalmlogy, Cardiology, Paediatrics, Gynaecology, Obstetrics, ENT and Dental. The Central government has also decided to upgrade the government multi-specialty hospital at Jagdalpur in Bastar district of Chhattisgarh. A decision to this effect was taken in a review meeting of the progress of work in Left Wing Insurgency (LWE) states chaired by Union Home Minister Rajnath Singh in New Delhi last year.

---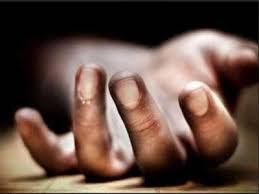 School boy beaten for sending obscene message on whatsapp, dies
RAIPUR:MMNN:13 July 2017
RAIPUR: The mysterious death of a schoolboy in Bhilai has dug up a five-month-old controversy involving obscene messages in a WhatsApp group, and triggered mob violence on campus on Wednesday. Protesters ransacked Mahaveer Jain School in Bhilai, alleging that teachers had confined three students in a classroom in February and beaten them mercilessly over the obscene messages. One of the students died at home on Tuesday after being hospitalized for nearly a month. TOI repeatedly tried to contact the dead boy's parents but they are in shock and unable to speak. NSUI worker Sonu Sahoo, who was in a group that met them on Wednesday evening, told TOI that the parents plan to file an FIR against the school. No one can confirm if there is a connection between the alleged beating in February and the death, but a section of parents and NSUI workers believe the boy died because of complications from the thrashing. On a complaint made by the Bhilai-Durg Parents Association, the District Education Officer said that he has ordered an inquiry and formed a three-member committee to investigate the matter. The controversy dates back to a series of incidents between February 21 and 24 when three school students added a female teacher to their WhatsApp group and allegedly posted some obscene messages and pictures. The teacher complained to the school authorities, who handed TCs to the trio and told them to leave. It wasn't clear if the obscene messages had any connection with the teacher. Nasir Pokhar, a member of the parents' association, told TOI: "The students were beaten black and blue in a closed classroom that led to a student suffering blood clots in his head. The school forced the parents not to go to police, saying that the students had committed a crime and the school would approach police if the parents dared raise their voice." Sources say the three boys' parents submitted apology letters after which the students were allowed to appear in the examination before being given TCs. No one reported to police on either side. One of the students went into depression as he failed his exams and started falling ill. A section of parents alleges that he was beaten again by a friend of the teacher after which he went into trauma. He was hospitalized for 21 days at Chandulal Chandrakar Hospital in Durg and then for nine days in Raipur. He was discharged and sent home, where he died a week later, on July 11. The cause of his death isn't known. NSUI workers staged a protest in the school on Wednesday and wrecked tables and chairs, demanding action against the teachers who allegedly beat the boy. Denying that the students were beaten, school principal Sonali Patra was quoted as saying that the students were given TCs because the parents requested them not to report the matter to police. She said she had recently reported the matter to the district education officer. The parents' association demands that National Commission for Protection of Child Rights take action against the school for the boy's death.

---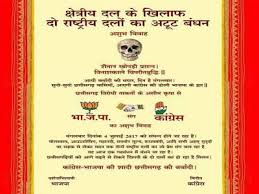 Ajit Jogi's party hosts Congress-BJP 'wedding' in Chhattisgarh
RAIPUR:MMNN:5 Jul 2017
RAIPUR: Accusing the ruling Bharatiya Janata Party and opposition Congress of having a tie-up behind the curtain, Ajit Jogi's Chhattisgarh Janata Congress (J) on Tuesday circulated a marriage invitation card and organised a symbolic wedding of BJP and Congress in the state capital. The protest comes a day after Jogi's caste certificate for tribal status was cancelled by a high-power committee and Jogi accused the government of being hand in glove with Congress against him as he was emerging as a third force in the state and that there was a tacit understanding between the two parties to defame Jogi. The wedding invitation card with a picture of skeleton's head on it was viral on social media said, "'Ashubh Vivah' of BJP and Congress, two national parties tying nuptial knot against a regional party The long-lived-affair from road to Vidhan Sabha between Congress and BJP over several issues including outsourcing, Polavaram, farmers' support price, retailing of liquor settling permanently by tying a nuptial knot today, you are invited." Later, the leaders of CJC(J) conducted a symbolic wedding of BJP and Congress at Budha Talab protest ground alleging that the two parties have gone together when Jogi's party emerged as a strong force in state lately. "Jogi's caste certificate that was cancelled on Monday is the result of conspiracy by the two parties," party insiders said. In an innovatively sarcastic event, a barat was taken out with bands wherein Congress party was made the bride and BJP the groom. While taking seven rounds around fire, they swear with promises to promote and hide corruption.

---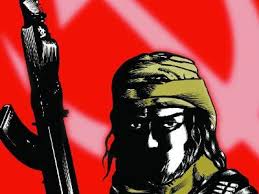 2 Maoists killed in encounter near Raipur
RAIPUR:MMNN:30 Jun 2017
RAIPUR: Two Maoists were killed in an encounter with security forces in the forests of Rajnandgaon district, about 70 km from here. Acting on inputs about movement of Maoist vistaar party (expansion) for the past few days, the teams of special task force and district police launched a combing operation that led to gun-battle in the forest of Sukarta village on Wednesday night. Two bodies were recovered along with weapons from the spot. According to officials, there was a sudden firing from Maoists, after which the forces retaliated and a heavy exchange of fire ensued. Outnumbered, the rebels fled deep into the forest. During the search operation, security forces recovered bodies of two rebels and found a .315 bore gun and a pistol on them.

---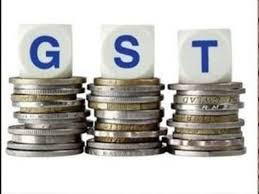 Registration process for GST to begin tomorrow
RAIPUR:MMNN:24 Jun 2017
RAIPUR: The process of registration for the Goods and Services Tax (GST) will begin from June 25. The registrations will be open for a period of three months. Those who have not registered can avail the facility on Goods and Services Tax Network (GSTN). The provisional ID of businesses is their GSTN. Those traders who have already obtained ARN can download the provisional registration certificate from the website. The citizens who have not filed complete forms can also avail the facility after June 27 on GST portal. New businesses, which are not registered in the current tax regime, can also get registered after June 25 on GST portal. Get latest news & live updates on the go on your pc with News App. Download The Times of India news app for your device.

---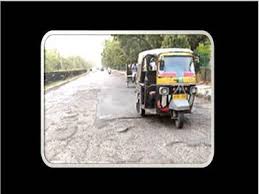 Potholed roads in Panchkula in dire need of repair, say residents
RAIPUR:MMNN:10 Jun 2017
PANCHKULA: Most of the roads in Panchkula city need an urgent look from quite sometime now and government officials could not bothered to take the appropriate steps to ensure safety on the roads.
Amartex Road of Panchkula, Sector 12A, Sector 19 of the city is the biggest example. The Amartex Road stretch which was re-carpeted last year by the municipal corporation has got potholes once again on the road and being one of the busiest road it needs attention of from the municipal corporation for re-carpeting. Apart from this, dividing roads throughout city needs repairs as the newly built roads have got damaged due to poor quality of material used by the private contractors, informed welfare members. Welfare organization members also informed that even the patches on the roads need a re-look as most of them have again got damaged. Welfare Association members informed that poor conditioned roads are completely responsible for minor accidents on daily basis and people are getting injured while most of the residents got their vehicle damaged through these potholes. Potholes become blind during night and increase the risk of major accident as most of the potholes are 4-5 inches deep, said MC.

---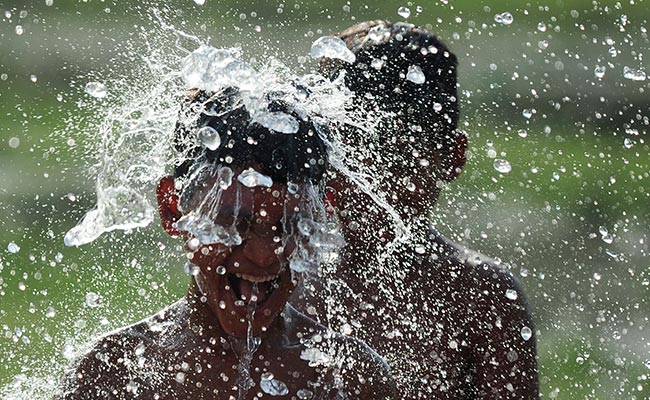 School Timings Changed In Chhattisgarh Due To Extreme Heat
RAIPUR:MMNN:18 April 2017
In view of intense heat conditions in the state, the Chhattisgarh government has directed all primary and upper primary schools to change their timings.
According to officials, an order was issued by school education department yesterday directing all schools, including private ones, to alter timings.
As per the order, timing of primary (from class I-V) and upper primary (from VI-VII) has been made from 7 AM to 9:30 AM, officials said today.
In schools that run classes in two shifts, timing of upper primary classes has been fixed from 9:30 AM to 12:30 PM.
The order has been issued to all district collectors, zila panchayat CEOs and district education officers.
The exemption is not applicable to secondary and senior secondary classes.
According to the Meteorological Centre here, Raipur today recorded a maximum temperature of 42.1 degree Celsius, while Bilaspur stood at 41.9 degree Celsius; Ambikapur 38.6 degree Celsius and Jagdalpur at 41.6 degree Celsius.


---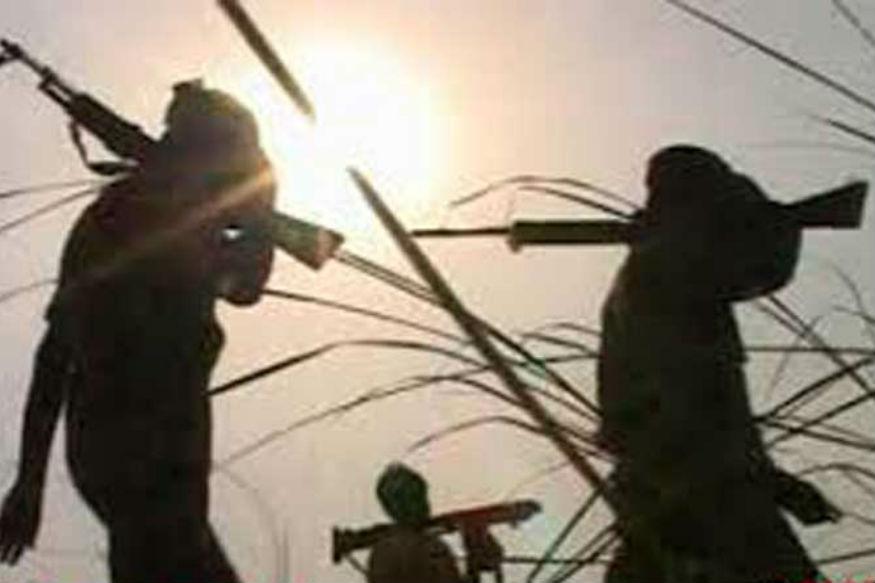 Govt. Gave Crores to Naxals Before Attack That Wiped Out State Leadership: Congress
Raipur: MMNN:18 April 2017
The Congress on Monday alleged that the ruling BJP government in Chhattisgarh had transferred "crores of rupees" to naxals ahead of the Jiram Valley attack in 2013, in which many top leaders of the opposition party were killed, and demanded a CBI probe.
Congress also demanded that the CBI should probe a "nexus between the police and ultras" in the state.
However, the BJP has termed "baseless" the allegations levelled by the Congress.
"We have received information that cash worth crores was given to naxals by the government via some unknown person ahead of the Jiram Valley attack," the Madhya Pradesh Congress Committee (MPCC) president Bhupesh Baghel said in a press conference here.
Baghel said that the allegations had earlier been levelled against the government that it had given money to secure release of IAS officer Alex Paul Menon from Maoists' captivity in 2012.
"But, so far no probe has been conducted to verify the accusations," he said, alleging that there is a "nexus" between the police and ultras in the state.
Baghel said he recently met a purported police informer Abhay Singh in jail in Ambikapur district headquarters, who has "crucial details pertaining to alleged nexus between the police and Maoists in the state."
"Abhay Singh worked for the police in its fight against the left wing extremism (LWE) in Sarguja. When he tried to expose the nexus between police and ultras, he was lodged in jail after being implicated in false cases," the Congress leader said and demanded a probe by the CBI into the "links" between the police and rebels.
However, senior BJP leader and MLA Shivratan Sharma rejected the allegations, terming them "baseless".
"After the Jiram Valley attack, then UPA government at the Centre had ordered a probe by the NIA (National Investigation Agency) into the incident. But, nothing as such was found in the NIA probe," Sharma said.
He said the Congress was levelling such allegations as it has no issues to raise against the state government. "The BJP government has been continuously making efforts to wipe out the LWE. Like Sarguja region (north Chhattisgarh), Bastar region will soon be freed from the naxal menace, he said.




---
Chhattisgarh HC Asks Govt To Consider Ex Gratia For Kin Of Animal Attack Victims
RAIPUR:MMNN:4 April 2017
The Chhattisgarh High Court has asked the state to consider why it cannot extend a hand of support to the kith and kin of a person who dies due to attacks by animals.
A bench headed by Chief Justice Thottathil B Radhakrishnan was considering a PIL on a matter related to an incident in which an eight-year-old girl had succumbed to rabies due to dog bite.
The court observed that right to access anti-rabies vaccine with identifiable shelf life and its prompt administration is part of the fundamental right to life guaranteed by the Constitution of India.
"The victims of animal attack suffer virtually the same situation as an attack by a human being. In the absence of any specific scheme or guidelines or statute law, it would be well within the domain of the State to consider as to why it shall not extend a hand of support to the kith and kin of a person who dies in such unfortunate event," the bench told the government.
The court also observed that in management of situations like dog bite and requirement to administer anti-rabies vaccine, the larger thrust should be with the governmental machinery. The bench also directed the government to file an affidavit as to what action has been taken for dissemination of information to the public at large about such treatment facilities, having regard to the enormous rate of dog bites, including by stray dogs.


---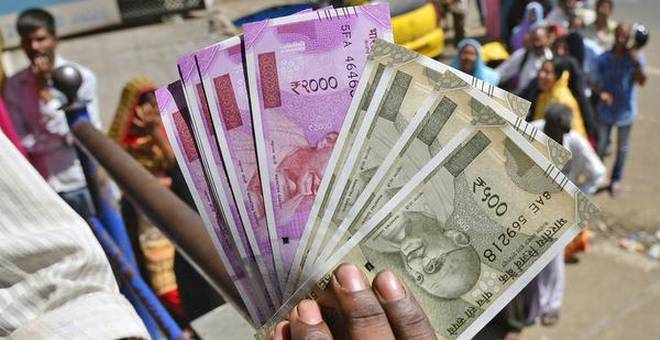 ED attaches assets worth ₹36 crore of Chhattisgarh Principal Secretary
Raipur: MMNN:4 April 2017
The Enforcement Directorate (ED) has attached assets worth over Rs 36 crore of 1988-batch IAS official Babulal Agrawal, a Principle Secretary in the Chhattisgarh government. He had allegedly used shell companies to launder ill-gotten funds.
In 2010, the CBI registered two cases against the official, one related to alleged impersonation and cheating, and the other a disproportionate assets case.
The Income-Tax authorities also conducted searches against Mr. Agrawal and his chartered accountant, Sunil Agrawal. On the basis of the income tax findings, the Chhattisgarh Police's Economic Offences Wing registered a disproportionate assets case.
For its part, the ED found that the accused had opened 446 benami bank accounts, through his chartered accountant, in the name of unsuspecting villagers of Kharora and nearby villages in Chhattisgarh. The accounts were used to deposit huge sums of cash.
The cash deposits were allegedly channelised into 13 shell companies as share application money and thereafter, the shell firms invested the "tainted" money as equity at a large premium in Prime Ispat Ltd, a company owned by Mr. Agrawal's brothers.
These equity shares of the shell companies were ultimately purchased by the sister concerns of Prime Ispat Ltd, leaving the control of the entire money with Mr. Agrawal and his brothers.
According to the ED, the money was used for acquiring immovable assets.



---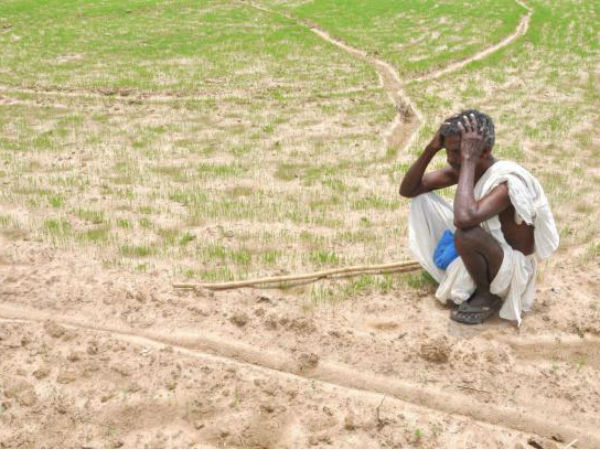 252 farmers committed suicide in Chhattisgarh in last 3 years
RAIPUR:MMNN:7 March 2017
Chhattisgarh government informed the state legislative assembly that 252 farmers have committed suicide during the last three years. In a written reply to a question of Congress legislator Amarjeet Bhagat, state's Revenue Minister Premprakash Pandey said, "252 farmers have committed suicide across Chhattisgarh between January 1, 2014 and December 31, 2016."
As per the minister's reply, 94 farmers have committed suicide in Surguja district in the aforementioned period followed by Kabeerdham (45), Bemetara (33), Raigarh (20), Rajnandgaon (17), Janjgir-Champa (11), Balod (9) and Raipur (8).
Four farmers have ended their lives each in Mahasamund and Balodabazar districts and three in Dhamtari while one each at Durg, Bastar, Korba and Kondagaon during this period, it added.
Of them, kin of the 17 farmers were provided financial assistance from the government under different funds, the reply said.


---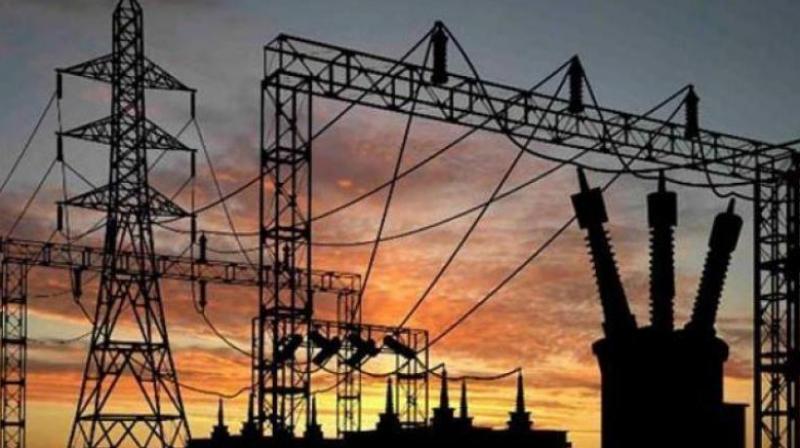 Electricity from Chhattisgarh will not reach Telangana this summer
Raipur: MMNN:7 March 2017
The state will not be able to get power from Chhattisgarh as work on the Wardha-Hyderabad transmission line has not been completed. It is expected that the work will take three more months to complete, meaning that power from Chhattisgarh will flow to the state only in June.
The line was to supply 1,000 MW, for which the state government had signed a memorandum of understanding with Chhattisgarh.
The Power Grid Corporation of India had announced a week ago that it had completed construction of the Wardha-Hyderabad transmission line. However, work on three important towers, which are part of the line, have not been completed.
Transco director (projects and grid operation) G. Narasing Rao said officials had initially estimated power demand at 9,500 MW for 2017-18 year. That is being revised upwards by 500 MW in view of temperatures rising quickly, and a very hot summer being forecast
With power supply from Chhattisgarh now getting delayed, Transco is making alternative arrangements. Mr Rao said Transco was ready to purchase power from other states if necessary.
Mr Rao said said there would be no problem to meet the power demand despite the absence of the power from Chhattisgarh. He said there would be no power cuts during the summer.
Officials are expecting higher power demand from urban centres like Karimnagar, Warangal, Khammam and Nalgonda. The household per capita consumption is also expected to increase.
Besides, major industrial projects such as Bayyaram Steel Plant and infrastructure additions like Hyderabad Metro Rail, Water Grid and lift irrigation schemes once they are complete will require greater quanta of power.
The installed capacity of power projects in the state is 2,882 MW of thermal, 2,352 MW of hydel and 5,693 MW of non-conventional power projects.
In addition, Central government owned power projects have an installed capacity of 4,099 MW in the state.



---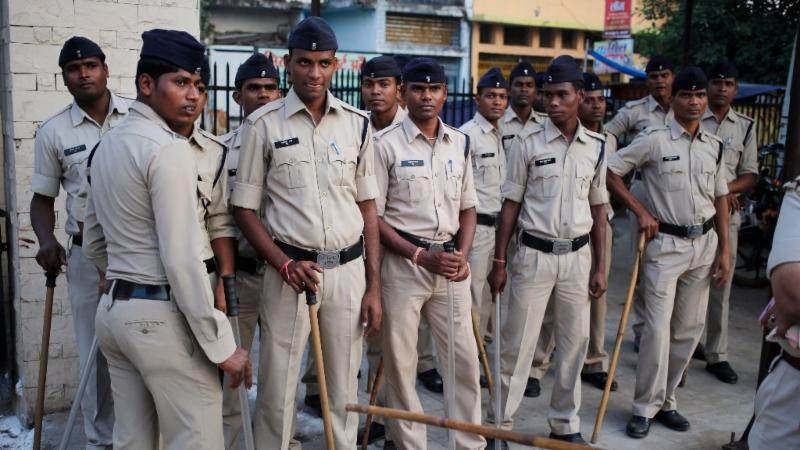 The disgraceful pastime of Chhattisgarh cops
RAIPUR:MMNN:24 Feb. 2017
IN Chhattisgarh's Bastar region, the police first brand young tribal women as Naxalite sympathisers and use this ruse to raid their homes and villages. (Women recruits in Maoist camps are not allowed to marry or become pregnant). It is when a young woman beseeches the cops that she is not a Maoist and that she is a mother, the law-enforcers demand proof. So they squeeze her breasts to verify that she is not telling a lie. Obviously, the "anti-national" slur is only a ploy to satiate their crude, carnal pleasures, inflicting deeps wounds into the psyche of the hapless women.
On January 31, Gayathiri Bose, a 33-year-old Singaporean mother, was forced to lactate by security officials at Frankfurt airport (en route Paris) to prove that she was still breastfeeding as they thought her breast pump was suspicious. She was travelling without her baby due to some domestic reasons. Bose told BBC that she was forced to go into a private room for questioning with a female officer where she was told to open her blouse, show her breast and squeeze it. After a 45-minute ordeal she was allowed to board her flight to Paris. Bose said she left 'humiliated' and is considering legal action. Bose is educated, articulate and well-off and may pursue her tormentors, and make a fortune out of a possible damage suit. The German official's conduct is deplorable even if it was spurred by the looming shadow of global terrorism.
If you are shocked to hear about the humiliation of Gayathiri Bose, hold your breath; you will be even more jolted to read about what is happening in our own backyard. In Frankfurt, Bose was told to lactate by a "woman officer", who did not touch her breast. In Chhattisgarh's Bastar region, policemen, yes you heard right (male cops), squeeze the breasts of young tribal women to "certify" that they are lactating. Even more disgusting is the fact that women's breasts are fondled and squeezed in the pretext of "anti-national operations" by gun-toting, fun-loving male cops. The police first brand them as Naxalite sympathisers and use this ruse to raid their homes and villages. (Women recruits in Maoist camps are not allowed to marry or become pregnant). It is when a young woman beseeches the cops that she is not a Maoist and that she is a mother, the law-enforcers demand proof. So they squeeze her breasts to verify that she is not telling a lie. Obviously, the "anti-national" slur is only a ploy to satiate their crude, carnal pleasures, inflicting deeps wounds into the psyche of the hapless women.
A group of tribal women in a village in Bastar, recently narrated their demeaning existence to television journalist Tanushree Pandey of CNN-News 18. Huddled in a remote forested area, shamed and vulnerable, the victims recounted their horror stories (that they endured between October 2015 and January 2016) to News 18, the only channel that traversed 1500-odd km to talk to the abused women caught between a ruthless police and the Maoists. "I was four months pregnant when I was raped. They (the security forces) did not care I was pregnant," said a feeble voice, her face blurred by the channel. Another said, she had just delivered (eight hours before) and lactating. "They were not convinced and a cop squeezed my breasts to see if there was milk." Another woman said "they groped me, sexually assaulted and beat me." Yet another said "Four men blindfolded me and raped me, later they left me unconscious…" The women said the police also "loot their homes in the name of search" for Maoists. Some rued that their houses were "hijacked" by the security men and "we could not enter our own houses".
These incidents have been happening for quite some time away from civilisational glare. Unfortunately, they do not make prime time news. With the sole exception of CNN-News 18, no national television channel has aired the abominable acts of the law-enforcers. In TRP obsessed television journalism, a rape in Delhi, Mumbai or Bangalore gets instant, feverish coverage with anchors dissecting every detail of the incident, mouthing simulated indignation. Women and child development minister Maneka Gandhi last Friday demanded President's rule in Kerala following the rape of a Malayalam film actress near Kochi. Hope she will seek stringent action against Chhattisgarh cops if not President's rule in the state.
Despite a slew of social welfare schemes, the condition of the downtrodden continues to be abysmal. Even basic human rights are denied. The horror stories from Chhattisgarh invalidate the claims that smaller states are better administered. The situation of the underprivileged is more or less the same in Jharkhand and Telangana also. While in Chhattisgarh, those questioning government policies are branded "anti-nationals" and Maoist sympathisers, in Telangana, they are dubbed "anti-Telangana people". Last year, the Communist Party of India (Marxist) released a "perspective paper" on alternative development. The party undertook a "mahajana padayatra" in Telangana to canvass and mobilise public support for the slogan "Comprehensive Development of State with Social Justice." The padayatra crisscrossed some 2000 km in 600-odd villages in two months and received tonnes of inputs from people seeking better alternatives and better governance.
The TRS, which rode to power in 2014 in the emotionally charged elections, has become yet another bourgeoisie party vigorously pursuing globalisation and liberalisation policies even as disparities between people and regions have been widening. According to social scientists, the main reason for the uneven distribution of income in India is the "large sectoral income variations" giving rise to widening regional disparities. The Economic Survey released last month by the finance ministry has mooted Universal Basic Income (in lieu of existing state benefits) to combat poverty. While UBI has become a globally accepted policy concept as an antidote to high inequality and the prospect of job losses due to automation, critics do not fully endorse it. In place of UBI, the CPM has demanded "Universal Basic Entitlement" – as the income is not stable and can evaporate whereas entitlements remain constant and people can always access them for their own utility. Rather than a client-ship paradigm, "equal partnership" programme is best suited in the Indian context, the comrades aver. Development economist Jean Dre'ze though supports the UBI in principle, is also cautious as it could become a "Trojan horse" for dismantling of hard-won entitlements of the underprivileged.


---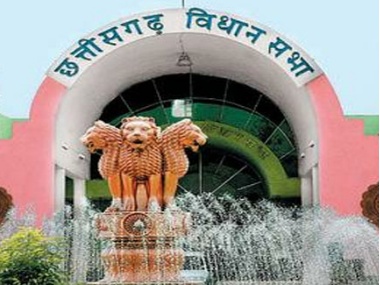 Chhattisgarh govt decides to air select assembly proceedings
Raipur: MMNN:24 Feb. 2017
Select proceedings of the Chhattisgarh legislative assembly (CLA) will be aired live during the upcoming Budget Session that is set to begin from February 27.
Besides the Governor's address, the question hours would be telecast live every day, while the state's budget presentation, would be broadcast on March 6. Chief Minister Raman Singh, who holds the finance portfolio, would be presenting the state budget.
Speaker Gourishankar Agrawal said that the assembly secretariat had been in correspondence with the Ministry of Information and Broadcasting for facilitating the live telecast of assembly proceedings. "We have received partial success in our efforts as the ministry has granted permission to air the Governor's address, budget presentation and the question hour (on a daily basis)," he said.
The programme would be streamed from Bhopal's Doordarshan Kendra.
Stating that the selective broadcast was only an initial phase, Agrawal said: "The proposal of starting a separate channel by the CLA is also in the pipeline."
As of now, the Doordarshan Kendra in Raipur has already recorded the one-hour-long question hour session of the state legislative assembly and viewers from across the country can watch the recorded session, which went live last evening, on their television screens.
The budget session of the state assembly is expected to have twenty-one sittings and will conclude on March 30.



---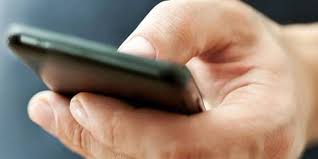 Chhattisgarh tribal village adopts digital mode of payment
RAIPUR:MMNN:20 Dec. 2016
In a bid to get around the demonetisation-induced cash crunch, a tribal-dominated village in Jashpur district has virtually become cashless with the residents adopting digital mode to make payments.
Jariya, located 5 km away from Jashpur district headquarter and 450 km from state capital Raipur, is perhaps the first cashless village in the district where all shopkeepers have accessed e-money transaction facilities.
"Residents of Jariya have avoided the chaos of cash crunch and adopted cashless mode of payment with the initiative of local administration and panchayat," said a local district administration official.
The village with a population of around 1,386 has 263 families, about 80 per cent of them tribals. Of the total population, 515 people possess Aadhaar card, ATM card and bank account while 260 use mobile phones, he said.
The owners of all eight shops in the village have shifted to digital mode of payment including POS (point of sale) machine, the official added. Though Jariya has no bank, it enjoys good Internet connectivity through mobile networks due to its proximity to the district headquarter.


---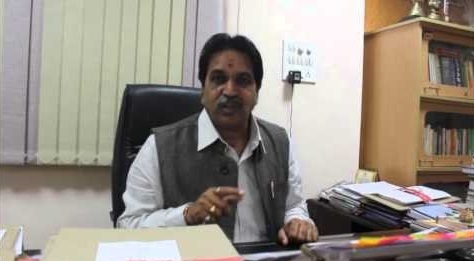 14 KEY ROADS UNDER CONSTRUCTION IN CHHATTISGARH: MINISTER
Raipur: MMNN:20 Dec. 2016
The State Public Works Department (PWD) is currently involved in construction of 14 key roads involving a total cost of `405 crores in Chhattisgarh.
PWD Minister Rajesh Munat informed that nearly 300-kms long roads are being constructed to link forest areas and remote villages of the State with road network.
He directed the officials to strictly comply with the quality standards for the road construction work.
Munat informed that upgrading of one of these roads i.e. the road from Amarpur of Manendragarh to Chirmiri is in progress. A sum of `21.78 crore has been sanctioned for this 16-km-long road.
Likewise, 30-km-long road from Kotadol to Janakpur is being upgraded at the cost of `32 crore 49 lakh. Besides, widening of 45-km-long Lailunga-Kotwa-Lawakera road is being done at the cost of `45 crore 12 lakh, concretization of 7.5km-long-road from Old Khamtarai ROB (Raipur) to Bhanpuri Chowk is being done at the cost of `71 crore 94 lakh, and widening of 28-km-long road from Chhatauna, Kutesar, Badgaon, Kunda, to Lakhauli (Raipur) is in progress at the cost of `35 crore 9 lakh.
Similarly, 4.30 km long road from MMI Hospital to Anand Nagar in Raipur city is being constructed at the cost of `41 crore 20 lakh. Widening and tarring of 23-km-long Seepat-Beltara Road at the cost of `15 crore 76 lakh, widening and tarring of 15-km-long Seepat-Baloda-Korba road at the cost of `24 crore 46 lakh, and construction of 19-km-long Takhatpur-Khapri Beeja Kargi Road at the cost of `20 crore 43 lakh is also in progress. It further includes widening of 31-km-long Durg-Dhamdha-Bemetara Road at the cost of `17 crore 96 lakh, and widening of 11-km long Dhamdha-Gandai highway number 21 in Saja at the cost of `15 crore 45 lakh.
In this way, 19.52-km-long in Bhilauni-Chakravai-Badanara of Bemetara district is being constructed at the cost of `13 crore 59 lakh. Renovation of 16-km-long Bodla-Mohgaon-Pratappur-Kawardha Road in Kabeerdham (Kawardha) district is being done at the cost of `21 crore 9 lakh. Besides, construction of 17-km-long Suregaon-Arjunda Road in Pasaud of Balod district is in progress, at the cost of `28 crore 18 lakh.



---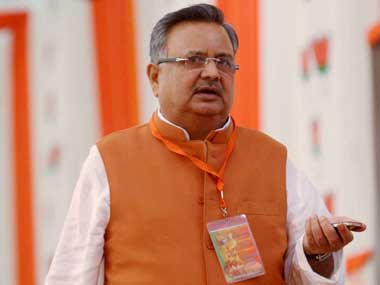 8,582 villages declared 'open defecation free', more encouraged to build toilets
RAIPUR:MMNN:16 Dec. 2016
As many as 8,582 villages have so far been declared 'open defecation free' in Chhattisgarh, which is targeting to becoming an ODF state by October 2018.
The state government has also announced 4,869 gram (village) panchayats, 33 development blocks and two districts (out of 27) as open defecation free (ODF).
"The Prime Minister's 'Clean India Mission' (rural) is yielding exciting results in the state. Within just about two years of launch of the drive, we have made two districts along with 33 development blocks open defecation free," a senior official from Chhattisgarh's Panchayat and Rural Development Department said on Friday.
The state has 10,971 gram panchayats. While 8,582 villages under 4,869 gram panchayats have so far been declared as ODF, the aim is to cover remaining 11,127 villages of 6,102 gram panchayats by 2 October, 2018, he said.
Bedsides, of the 90 Vidhayak (MLA) Adarsh Grams (adopted by legislators in their constituency to develop into model villages), 67 villages were declared as ODF. Similarly, 15 model villages under Saansad (MP) Adarsh Gram scheme have also been made open defecation free, he said.
"Notably, the Centre has set the target under 'Swachh Bharat Mission' to declare the entire country as ODF by 2 October, 2019, but Chief Minister Raman Singh is expecting to achieve the target a year before in 2018 in the state, keeping in view the enthusiastic response from people towards the mission," the official said.
As per official statistics, toilets have so far been constructed in at least 15,79,102 households (in rural areas) under both 'Clean India Mission' and the MNREGA scheme.
Around Rs 497.53 crore have been spent in the current and previous financial years for the purpose, he said.
All the concerned departments, including school education, health, women and child development and public health engineering, besides panchayat and rural development officials, have been asked to work in coordination to scale the target within the stipulated time, he said.
Moreover, public awareness campaigns are being held continuously in villages to encourage the people to build toilets in their houses, the official added.


---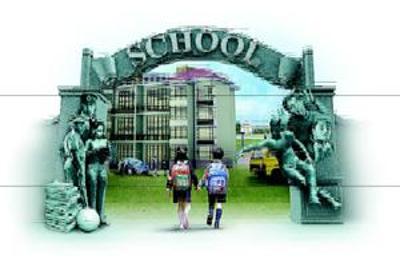 Centre approves three Jawahar Navodaya schools for Chhattisgarh
Raipur: MMNN:16 Dec. 2016
Central Cabinet gave it's approval to establish Jawahar Navoday schools in Tribal and naxal-infested regions of Narayanpur, Bijapur and Kondagaon area of Chhattisgarh on Thursday evening.
Cabinet secretary Pradeep Kumar Sinha announced the approval in a video conference of chief secretaries of various states including Chhattisgarh.
Sinha said that three Jawahar Navoday schools would commence in Chhattisgarh soon.
Chhattisgarh chief secretary Vivek Dhand extended thanks to Sinha in this regard. In the meeting, electronic and information technology secretary Aman Singh informed that broadcast of Doordarshan will be started in Jagdalpur from June next year, preparations for which are in progress.
The meeting was attended by principal secretary BVR Subramanyam, director general of police AN Upadhyay, PWD principal secretary Amitabh Jain, special director general of police (Naxal) DM Awasthi among others.



---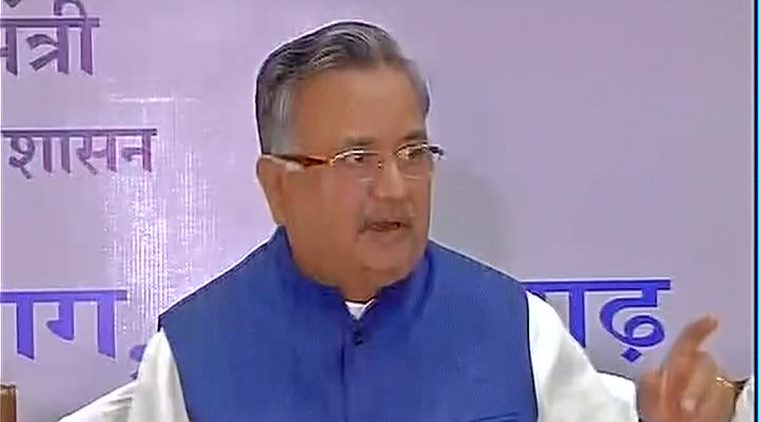 Raman Singh completes 13 years as CM in Naxal-hit Chhattisgarh
RAIPUR:MMNN:13 Dec. 2016
Chhattisgarh Chief Minister Raman Singh has completed an uninterrupted 13-year rule in the Naxal-hit state riding on welfare schemes and infrastructural development amid challenges like civil supply scam, botched sterilisation surgery and alleged fake Maoist encounters. Having an image of a "gentleman politician", Singh earned nationwide popularity for his several schemes, particularly public distribution system (PDS), but at the same time faced allegations by opposition Congress of becoming "puppet" in the hands of bureaucrats.
The opposition has also questioned the ruling BJP, quoting some official figures, that if around 40 per cent of people in the state are still below poverty line, which is the highest in the county, then for whom the development has been done in the over-decade-long BJP government. The 64-year-old Ayurvedic doctor-turned politician assumed office of chief minister on December 7, 2003. In the earlier Atal Bihari Vajpayee government at Centre, he was Union Minister of State for Commerce and Industry from 1999 to 2003 and named as president of BJP in the new state of Chhattisgarh ahead of Assembly polls in 2003.
He led the party to victory, defeating then Congress government of Chief Minister Ajit Jogi. On many occasions, even some senior leaders of his own party expressed their displeasure over his working style. But, despite all the challenges, he emerged as a silent performer and has become the longest serving BJP chief minister of a state in the country. "It was the blessings and trust of people that led the party to win three consecutive elections in the state. We do politics of development," says Singh.
"When we came to power in 2003, the state was facing several problems, including Naxalism, but now the situation has changed. In 2003, the budget of the state was Rs 7,000 crore which has now expanded to a whopping Rs 78,000 crore. Power generation capacity as well as telecommunication facilities have increased in the state," he pointed out. "Chhattisgarh was once termed as a backward state but now it is attracting maximum industrial investment across the country," the Chief Minister said.
His schemes like Mukhyamantri Khadyann Sahayta Yojana scheme, under which rice, salt and gram are given at cheaper rates to 58,80,000 families, interest free agriculture loans, promotion of digital technology and online services, have made him popular among the masses.


---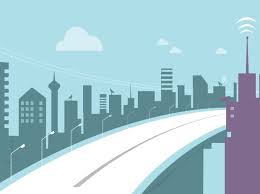 GOVT, WOF INK PACT TO DEVELOP 'SMART CHHATTISGARH'
Raipur: MMNN:13 Dec. 2016
The Chhattisgarh Government and Wadhwani Operating Foundation (WoF) have announced a strategic partnership aimed at making Chhattisgarh a 'Smart State' through job creation and talent development.
Ajay Kela, president and CEO, Wadhwani Operating Foundation, exchanged the memorandum of understanding (MoU) with Alex Paul Menon, CEO, CHIPS, an official Press release informed.
Focus areas of this collaboration include making Entrepreneurship Education in Chhattisgarh colleges, developing city-based Startup and SME ecosystems and entry level skill development for school and college dropouts to enable them for sustainable employment.
The Foundation will provide the technology platform, e-content, and advisory services to assist the State for achieving these these goals, it stated.



---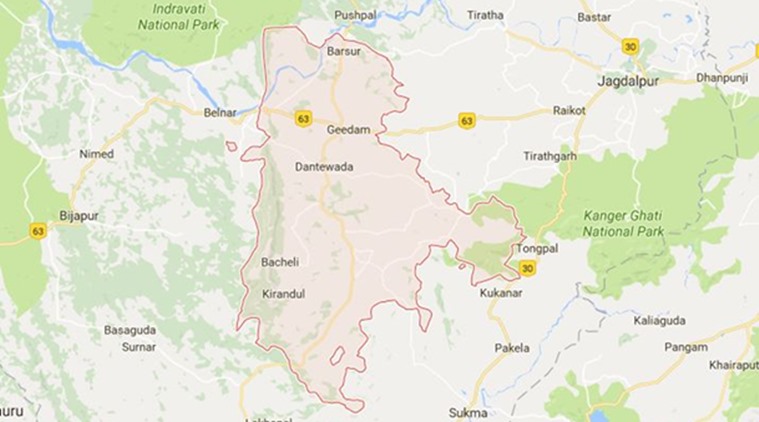 Three IEDs planted by naxals unearthed in Sukma district
RAIPUR:MMNN:9 Dec. 2016
Three powerful Improvised Explosive Devices, weighing five kilograms each, planted by naxals were recovered by security forces in Chhattisgarh's Sukma district, police said today.
The explosives (IEDs) were unearthed last night by a team of 227th battalion of Central Reserve Police Force (CRPF) under Tongpal police station limits while they were out on patrolling, a police official told. Security forces had launched an operation on Tongpal-Kasiras road, around 400 kms away from here.
Meanwhile, they spotted a suspicious wire connection and later discovered three IEDs, placed in steel containers, hidden beneath the earth in the forest pocket on a roadside, he said.
Besides, 16 meter electric wire, a detonator and five gelatin rods were also recovered from the spot, he added.
The explosives were immediately destroyed by the bomb disposal squad, the official said, adding that it was meant to harm security personnel during their operations in the area.
Notably, another five kg pressure bomb was recovered yesterday from Chintalnar police station area of Sukma by CRPF.
In the view of Peoples' Liberation Guerrilla Army (PLGA) week being observed by Maoists from December 2-8, security was heightened across the insurgency-hit areas of Chhattisgarh, particularly in Bastar division as during this period, Maoists activities rise.
Sixteen of 27 districts in Chhattisgarh are Naxal-hit in varying degrees, with significant consolidation in southern part of the state bordering AP, Maharashtra and Odisha.


---
'Digital Army' in Chhattisgarh to Promote Electronic Payments
Raipur: MMNN:9 Dec. 2016
In a bid to promote cashless transactions in Chhattisgarh, the government has decided to form a 'digital army' of around 10 lakh people who will encourage use of electronic payments across the state.
Under the initiative, around 10 lakh people will be made digitally literate on cashless transactions by December 31.
Later they will act as a 'digital army' and propagate the idea of cashless society, an official from the public relations department said on Thursday.
Chief Minister Raman Singh has directed all five divisional commissioners and district collectors to promote electronic transactions.
"The digital army will be working to motivate others to shift to non-cash payments methods. A symbolic digital army band will be tied on the wrist of these volunteers," the official said.
To train 10 lakh people,awareness camps will be held at different administrative levels. Besides, about 7,000 agents working in common service centres of Chhattisgarh Infotechand Biotech Promotion Society (CHiPS)will also be imparted training in this regard.
These agents will further act as master trainer at gram panchayat-level and provide trainingto people in groups between December 19 and December 31, he said.
Top five districts, village panchayats and commercial establishments in terms of cashless transactions will be present awards at the Republic Day function here, he said.
Moreover, the Chief Minister has directed officials to take necessary steps to ensure allocation of POS (point of sale) machines to shops and commercial establishments with support from banks for expansion of cashless transaction facility,he sai



---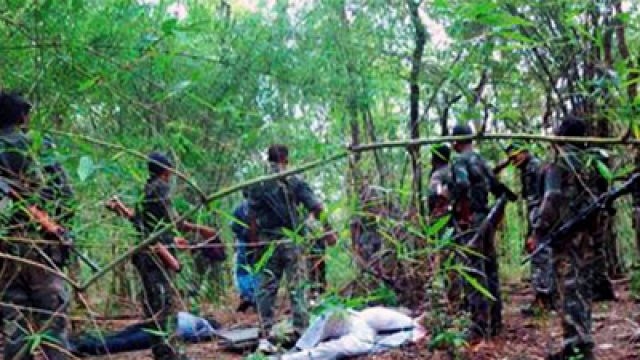 CRPF jawan killed, another one injured in IED blast
RAIPUR:MMNN:6 Dec. 2016
A CRPF jawan was killed and another one injured on Tuesday when the Naxals triggered an IED blast followed by firing in Chhattisgarh's insurgency-hit Dantewada district, police said.
The incident took place at around 11.15 am when a joint team of Central Reserve Police Force's 231st battalion and district force was patrolling to ensure security to the under-construction Aranpur (Dantewada)-Jagargunda (Sukma) road which passes through the restive dense forests under Aranpur police station limits, a senior police official said.
When the security men were cordoning-off a patch between Kondapara and Kondasawli villages, the Maoists detonated the improvised explosive device (IED) and started firing in which two head constables were injured, he said.
Reinforcement was rushed to the spot and the injured personnel were airlifted to Raipur for treatment, he said. "Head constable Kamal Singh succumbed to his injuries while being airlifted to Raipur. Another head
Constable, Anil Kumar, was shifted to a hospital in the state capital," the official said, adding that both the personnel belong to the CRPF's 231st battalion.
The troopers have many a times suffered loss in the pressure IED blasts triggered by Naxals on this route in the recent past, he added.


---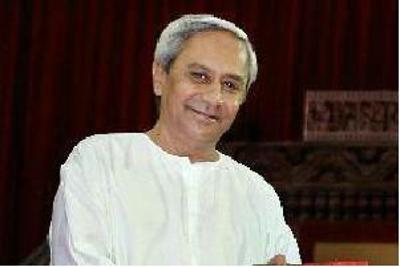 Chhattisgarh planning to use extra Mahanadi water: Naveen Patnaik
Raipur: MMNN:6 Dec. 2016
Chhattisgarh plans to use 27.48 million acre feet (MAF) Mahanadi water through its various projects, which may severely curtail flow of water of Hirakud reservoir, chief minister Naveen Patnaik told the assembly on Monday.
The water use capacity of the existing projects of the neighbouring state is around 8.31 MAF. "It is planning to add another 19.17 MAF thorough its upcoming projects," the CM told the Vidhan Sabha in writing.
The chief minister said the Chhattisgarh projects may affect irrigation capacity and electricity production, water supply to industries and drinking water supply from Hirakud dam. This apart, it would also affect irrigation and drinking water supply in the Mahanadi delta.
Naveen said the Chhattisgarh projects will affect life and livelihood in 15 of the 30 districts (Bargarh, Jharsuguda, Sambalpur, Sundargarh, Balangir, Sonepur, Boudh, Angul, Cuttack, Kendrapada, Jagatsinghpur, Jajpur, Puri, Nayagarh and Khurda).
The existing projects of Chhattisgarh have already affected water flow into the Mahanadi during beginning of monsoon season and the entire non-monsoon flow, Naveen said.



---

Career Point rises on bagging order to provide tutorial services in Chhattisgarh
RAIPUR:MMNN:2 Dec. 2016
Career Point is currently trading at Rs. 116.05, up by 0.45 points or 0.39% from its previous closing of Rs. 115.60 on the BSE.
The scrip opened at Rs. 113.00 and has touched a high and low of Rs. 117.00 and Rs. 113.00 respectively. So far 2,271 shares were traded on the counter.
The BSE group 'B' stock of face value Rs. 10 has touched a 52 week high of Rs. 158.00 on 03-Dec-2015 and a 52 week low of Rs. 94.50 on 17-Feb-2016.
Last one week high and low of the scrip stood at Rs. 122.70 and Rs. 107.45 respectively. The current market cap of the company is Rs. 210.43 crore.
The promoters holding in the company stood at 60.87%, while Institutions and Non-Institutions held 11.72% and 27.41% respectively.
Career Point has bagged a new order from Office of District Education Officer to provide tutorial services for Pre-Engineering and Pre-Medical test preparation courses in Chhattisgarh. As per the contract, the company will be offering school integrated residential coaching for Class 11th to 12th students for two academic sessions 2016-17 and 2017-18.
Along with test-prep services for I1T- JEE (main/advance)/AlEEE/NEET/AIPMT/CGPET/CGPMT/BAMS. The company will also be taking care for students' board exams and extra-curricular activities. The DEO (District Education Officer) Korba shall provide all infrastructures for classes to be conducted by Career Point.
Career Point caters to the needs of a student throughout the life cycle of a student (KG. to PhD.), while operating in both the Formal and Informal education streams. In the informal Education system, the company has established a strong niche in test preparation and school curriculum tutoring.


---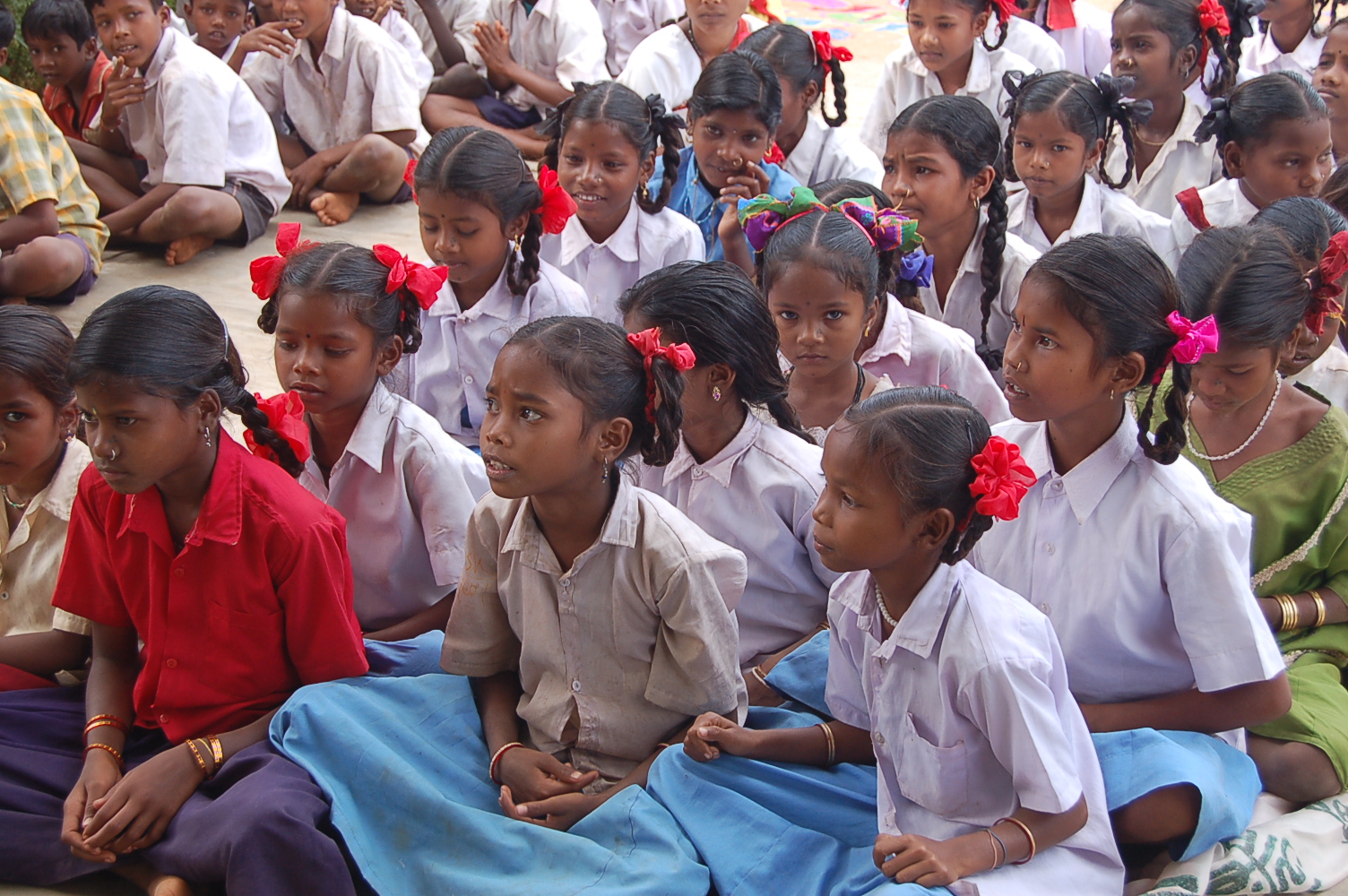 Are girls really getting good atmosphere in Chhattisgarh?
Raipur: MMNN:2 Dec. 2016
Now 'Daughter Week' is celebrating across different parts of the Chhattisgarh but reality is that now Chhattisgarh is also one of the most dangerous places like other states of nation to be a baby girl and recent incidence where parents and grandmothers dumped baby girl into water. Although the sex ratio of state is second best after Kerala but when it comes to girl child, status is not good and here too many girl children lose their lives below the age of 5 years owing to negligence in their upbringing.
According to the records of Chhattisgarh Health Services and Union Ministry of Health and Family Welfare, girl child in the age group of 0 to 5 years die two times more than boy child and another shocking part is that in urban parts especially, boy children born one and a half times more than girl children making this the worst gender differential in child mortality for any society. In fact, latest report of child sex ratio (0 to 6 years) in Chhattisgarh during 2015, Raipur records 902 girls per 1000 boys and in Bhilainagar it is worst as 900 girls recorded against 1000 boys and in Bilaspur district, it is worst, 898 girls recorded per 1000 boys.
Infant (0 to 1 years) and child (1 to 5 years) mortality are declining in the Chhattisgarh, but worst part is that girl children die more than boy children. In 2016-17 from April to November months, 31200 girls died as against of 28606 boys. In last year 2015-16 and previous fiscal year 2014-15, 35033 girls died as against of 32102 boys and 36503 girls died as against of 34102 boys respectively. In rural areas, female feticide does not occur but in urban areas, it happens in random number and it clearly shows by seeing child sex ratio of these areas.
Out of all districts, tribal dominated districts show less number of girl children die as against of their male children but when it comes to advanced districts where large number of population of northern part of India reside, 110 girls die against of 100 boys every year. Similarly in girl child abuse and molestation too, condition of girl children is not at all good in the Chhattisgarh and as per records of Crime Bureau, every 4 girls below the age group of 16 years are being abused in different parts of the state and in harassment it is more reported than molestation.
Shatabdi Pandey, Chairperson of Chhattisgarh Commission for Protection of Child Rights said that there has been a rise in the cases of girl child abuse and molestation in various parts of the state and even in many cases, culprit also kill girl child. It is really a matter of concern as Chhattisgarh's society shows little difference between male and female child as compared to their counterparts of Northern India, she pointed.
While pre-natal discrimination in the form of sex selective abortion is more common among better educated income households and post-natal discrimination or neglect is more common among poorer and rural household. Although Chhattisgarh has introduced Nursing Home Act for stopping of female feticide but still it not managed to control the situation and till many girl children die in the womb of their mothers.
Dr Anjana Shrivastava, Renowned Sociologist stated that education does not bring much change if society still considers girl child as burden of society. So with the help of awareness campaign and programs, it would be reduced in society. She also added that it would be tough but necessary to save girl children and create an environment of safe as well as comfortable to them.



---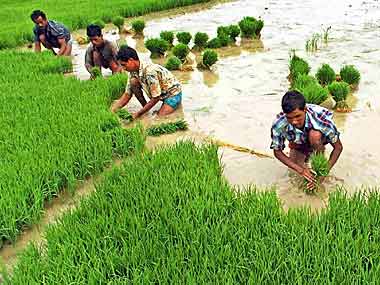 Paddy arrival surges in Chhattisgarh societies
RAIPUR:MMNN:25 Nov. 2016
Paddy arrival had surged in the societies set up by the Chhattisgarh government to procurement at the minimum support price during the Kharif marketing season 2016-17.
"As of now, about 5,50,000 tonnes of paddy had arrived in the societies that had been satisfactory," a state government spokesperson said. The paddy procurement in the state started on November 15 and would continue till January 31. The cap of procuring 15 quintals of paddy per acre would continue in the season.
The state-run Chhattisgarh Marketing Federation (MARKFED) is the nodal agency for procuring paddy from the farmers at the minimum support price (MSP). The MARKFED had set up 1988 primary agricultural cooperative societies across the state for procuring paddy at the MSP.
The support price of paddy common variety has been raised to Rs. 1,470 per quintal, while A grade variety paddy has been increased to Rs. 1,510 per quintal for 2016-17.
The spokesperson said Raipur district topped the list of maximum paddy procured. Over 64,000 tonnes of paddy had been procured in the district. The arrival of paddy across the state was satisfactory and the target set by the state government would be achieved, he added.
Chhattisgarh government had set a target to procure 6.5 million tonnes (MT) of paddy during the Kharif marketing season 2016-17. The MARKFED chairman Radhakrishna Gupta had said they would be requiring Rs 9,685 crore for procuring paddy this year.
The fund would be managed by short-term loans that would be taken from different banks through National Cooperative Development Corporation, Gupta added.


---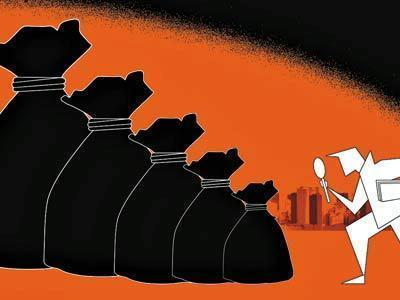 Rs. 20 crore Naxals' black money deposited in Chhattisgarh banks
Raipur: MMNN:25 Nov. 2016
More than 50 banks in Naxal-hit areas of Chhattisgarh have recorded deposits of nearly Rs. 20 crores within two weeks. Based on an intelligence report, transactions in these accounts have been put on hold.
Police suspect the money deposited belonged to the Naxals and that the latter is using the bank accounts of other people to escape the demonetisation drive.
Police said they are not making the names of the account holders' public as of now, but if the money was found to be of Naxals, legal action will be taken against the latter for helping the former.
Special Director General (Naxal Operations and Special Intelligence Bureau) Durgesh Madhav Awasthi told ANI: "We have issued an instruction that after demonetisation. The Naxals will bring out huge hoarded money buried in the ground for mobilisation in a bid to save it from becoming illegal tender. They are applying two-way approach to save their money: first, they are returning old money to their contractors and asking them to provide new currencies after getting it converted; secondly, they are using their rural and urban networks to deposit their money in banks."
"We are getting such information from all eight Naxal-hit districts. In the last three to four days, we have identified people in whose accounts money was deposited, and have sent their names to the SP (Superintendent of Police), Collector and banks, asking them to stop transactions in such accounts till it is established that the deposited money belongs to account holders. The depositors will themselves speak about the source of money. It is also possible, in some cases, that money belongs to the depositors," he said.
"However, as per information, Maoists have deposited big amounts in the accounts of people having very little transactions or having 'Jan Dhan' accounts. I have instructed Superintendents of Police and bank officials to inquire into such accounts. More than 50 accounts have been traced so far, but their numbers are increasing. We have information of Rs. 15-20 crore being deposited in such accounts," he added.



---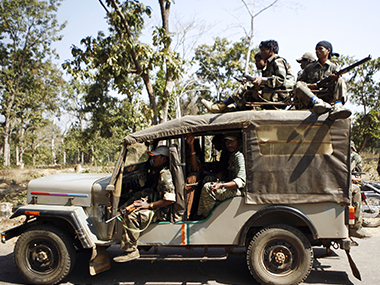 One CRPF personnel killed, another jawan injured by Naxals in Sukma
RAIPUR:MMNN:22 Nov. 2016
A CRPF personnel was on Tuesday killed and a jawan injured in a pressure bomb blast triggered by Naxals in the dense forests of Chhattisgarh's insurgency-hit Sukma district.
"The incident took place early this morning when a patrolling team of CRPF's 74th battalion was out on an area domination operation in Chintalnar police station area," a CRPF official told.
While security forces were cordoning off a patch between Burkapal police camp and Chintalnar, jawans inadvertently stepped over a pressure IED (improvised explosive device), concealed beneath the earth, triggering the blast that left Sub Inspector BS Bist and head constable Sudhakar, belonging to 74th battalion, injured, he said.
Soon after the incident, reinforcement was rushed to the spot to retrieve the injured personnel, he said.
"Sub Inspector Bist succumbed to injuries while being evacuated," the official said, adding that the injured Sudhakar was airlifted to Jagdalpur for treatment and his condition was said to be out of danger.
On Monday, two jawans of the same CRPF batallion were injured in a pressure bomb blast in Chintalnar area.


---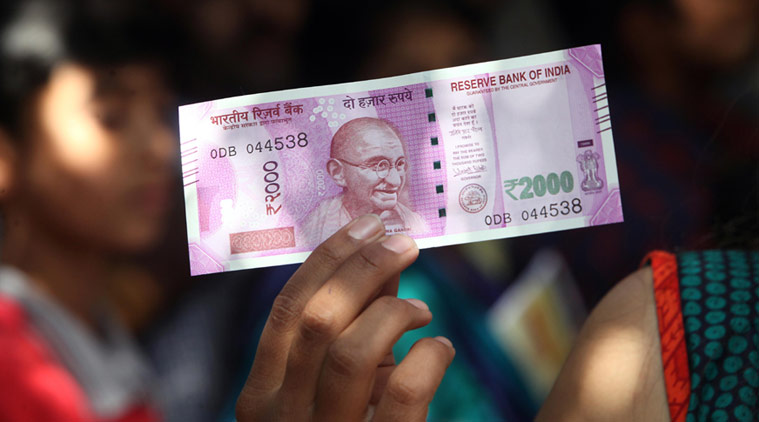 Din in Chhattisgarh House over demonetisation hardship to farmers
Raipur: MMNN:22 Nov. 2016
Main opposition Congress on Monday created uproar in Chhattisgarh Assembly alleging that farmers are disappointed and facing a huge trouble due to limitation on monetary transactions in banks after demonetisation of higher value currencies by the Centre. As many as 31 opposition MLAs were suspended after they trooped into the well in the House raising slogans against the government. However, their suspension was revoked later.
Due to pandemonium, Speaker Gaurishankar Agrawal adjourned the proceedings for five minutes.
Soon after Question Hour, state Congress president and MLA Bhupesh Baghel raised the issue through his adjournment motion notice.
He said as per the paddy procurement policy of the state government, there is a provision of online payment against the paddy purchased from farmers.
"But farmers are unable to draw their payments from cooperative banks (due to capping on transaction)," he said.
As per departmental figures, as on November 20, 2,53,235.55 tonne paddy has been procured in the state against which the government has transferred online payment to the tune of Rs 3,77,28,52,774.2 in the accounts of farmers.
"However, despite repeated visits to the banks, farmers are not getting their hard-earned money. Only limited amount of cash is being dispensed due to which they are troubled," Baghel claimed.
In Baloda Bazar, a farmer committed suicide after getting frustrated over unable to pay his debt. Similarly, due to delay in paddy procurement drive, a farmer in Bagbahara block in Mahasamund district committed suicide as he was unable to pay his loan, he said.
Baghel urged the Speaker to allow discussion thorough the adjournment motion notice on the issue.
He was joined by Congress legislators Satyanarayan Sharma, Dhanendra Sahu and others.
In his reply, Cooperatives Minister Dayaldas Baghel said the paddy procurement drive has been initiated in the state since November 15 and since then 2.53 lakh MT paddy worth Rs 372.13 crore has been procured.
Of these, Rs 129.93 crore has been adjusted against loans of farmers through linking process and remaining Rs 245.20 crore has been credited online in the accounts of farmers, the minister said.



---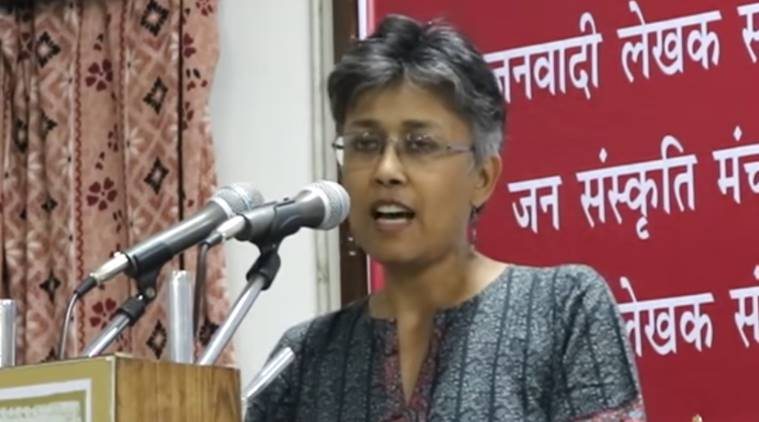 Won't arrest DU professor Nandini Sundar without issuing notice in advance, Chhattisgarh govt tells SC
RAIPUR:MMNN:15 Nov. 2016
Hearing Delhi University Professor Nandini Sundar's plea against Chhattisgarh police naming her and 10 others as accused in the murder of a tribal in Sukma district, the Supreme Court Tuesday directed the state government to issue a notice to the accused — four weeks in advance — if it wants to proceed with the case. The apex court recorded the Chhattisgarh government's statement, that it will not arrest Sundar and others in the case without issuing a notice in advance. "Won't arrest or interrogate Delhi University Professor Nandini Sundar, if police want to arrest or interrogate, will give her 4 weeks time," the government's counsel informed the bench.
Earlier, refuting charges of murder Nandini Sundar said it was part of the state police's vendetta against all researchers, journalists, lawyers and activists who have been critical of their fake encounters and mass gang rapes, adding that she would take up the matter legally.
"It's part of the Chhattisgarh Police's vendetta against all researchers, journalists, lawyers, activists who have been critical of their fake encounters, their mass gang rapes of women and the complete lawlessness of the police. This FIR against us is absurd. We haven't even been to the area for five months. We will be taking it up legally," Sundar told.
Sundar and 10 others have been booked for the murder of a tribal in Sukma. Sundar has been named in a complaint by the wife of Shamnath Baghel, who was killed by Maoists last Friday in his village in Maoist-hit Bastar. Baghel had been leading a campaign against Maoist activities since April and had recently formed the "Tangiya (axe) group". Baghel and other villagers had in May lodged a complaint against Sundar and others for allegedly inciting tribals against the police.


---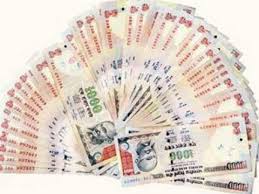 Demonetised notes worth Rs 5 lakh seized in Chhattisgarh's
Raipur: MMNN:15 Nov. 2016
Demonetised 500 and 1,000 rupee notes, worth Rs 5 lakh, was today seized by a BSF patrol in the jungles of Naxalism-affected Kanker district of Chhattisgarh.
Security agencies suspect that the seized cash could be part of funds used for Naxalite activities.
They said the seizure was made from a person travelling in a bus from the district in the afternoon.
"The force had some inputs that suspect cash was being transported from Chhattisgarh to Maharashtra. The interception was made on this basis and police are now investigating if this cash, in the demonetised currency notes, was part of Maoist activities," an official said.
The accused is being questioned, they said.



---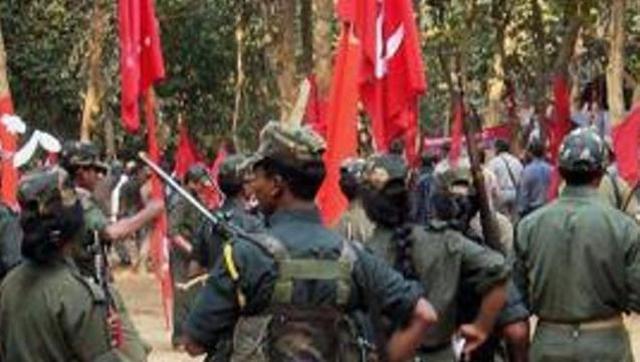 Congress leader's nephew hacked to death by suspected Maoists
RAIPUR:MMNN:11 Nov. 2016
A police officer, who was also the nephew of a former Congress district president, was hacked to death by suspected Maoists in Chhattisgarh's insurgency-hit Bijapur district, police said on Friday.
Assistant constable Rahul Raidu, 27, who was posted at Bhairamgarh police station, was attacked late on Thursday night, Bijapur superintendent of police KL Dhruv told.
Raidu, who joined the police force in 2011, was the nephew of former Congress (Bijapur) district president Ajay Singh, a native of Bhairamgarh, police said.
According to preliminary information, Raidu was at the time of the incident playing cards with some villagers in Sanjay Para area, on the outskirts of Bhairmagarh town about 450 km from here. A group of men armed with axes and knives reportedly had an altercation with Raidu before launching a vicious attack, leaving him critically injured.
The assailants fled into the forest after committing the crime, the SP said.
Police rushed to the spot on being informed and admitted the injured officer to a local hospital. He was later moved to Jagdalpur hospital, where he succumbed to his injuries in the early hours of Friday, he said.
"Prima facie, it appears to be the handiwork of Maoists. Although everything will be clear after the investigation," Dhruv said.
A combing operation has been launched in the interiors of Bhairamgarh region to nab the assailants, he added.


---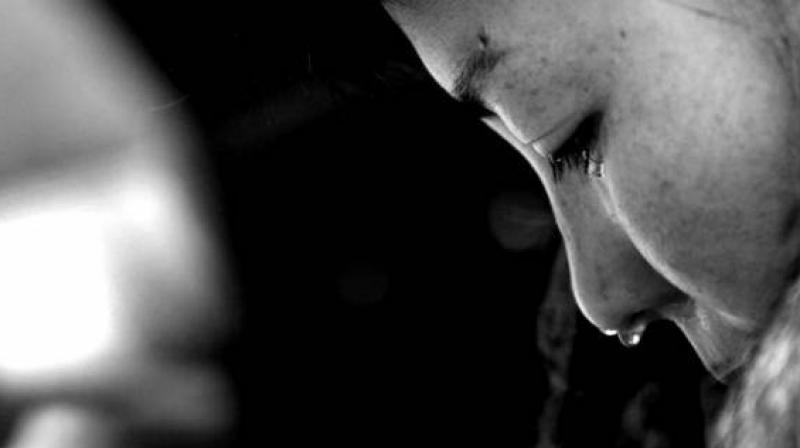 School principal booked for allegedly molesting teen student
Raigarh: MMNN:11 Nov. 2016
A case has been registered against the principal of a private school for allegedly molesting a 17-year-old girl student in Raigarh district of Chhattisgarh, police said on Thursday. The accused is yet to be arrested.
"The case was registered last evening against the principal of Saraswati Shishu Mandir school under Sariya police station limits, based on the complaint lodged by the victim's relatives," Raigarh Additional Superintendent of Police UBS Chauhan said.
He was booked under IPC Section 354 (assault or criminal force to woman with intent to outrage her modesty) and Section 8 of Protection of Children from Sexual Offences (POCSO) Act, he added.
As per the complaint, on October 26, the accused had allegedly touched the girl inappropriately and sought sexual favours from her at his chamber promising her good marks in practical examinations for Class XII board exams, the ASP said.
"After reaching home, the girl informed her parents of the matter following which they complained to the school management. However, no action was taken by them," he said.
On Wednesday, the victim's relatives approached the police and lodged a complaint, he added.
A case has been registered in this connection, the ASP said adding further investigation was on.



---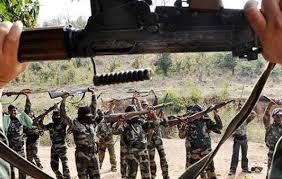 Nine naxals surrender in Chhattisgarh
RAIPUR:MMNN:4 Nov. 2016
As many as nine Naxals surrendered in Chhattisgarh's insurgency-hit Bijapur on Thursday in the midst of a bandh called by the left wing extremists to protest against the recent 'encounter' on the Andhra-Odisha border.
Fed-up with harsh forest life and hollow Maoist ideology, the ultras turned themselves in before Bijapur Superintendent of Police KL Dhruv, Bijapur Additional Superintendent of Police Mohit Garg said.
"The surrender came as a severe blow to the ultras on the day they observed protest and a major boost to the anti-Maoist operation by the security forces in the region," he said.
Those surrendered were identified as Wacham Biju (20), Sitaram Bhaskar (26), Lalu (30), Ashok Wacham (20), Wacham Ramedra (18), Tikedvar Wacham (20), Mangal (19), Munna Oyami (25), Bomda Poya (25), he said.
Biju, who was active as deputy commander in the military platoon number 13 under Bhairamgarh area committee of Maoists was involved in several deadly naxal attacks, including killing of three police jawans in Jappemarka in 2015, the ASP said.
The equally dreaded Bhaskar, an LOS (local organisation squad) member in Mirtur area, was also instrumental in carrying out attacks on police party, he said.
While Biju was carrying a reward of Rs three lakh on his head, Rs one lakh was announced for the arrest of Bhaskar, he added.


---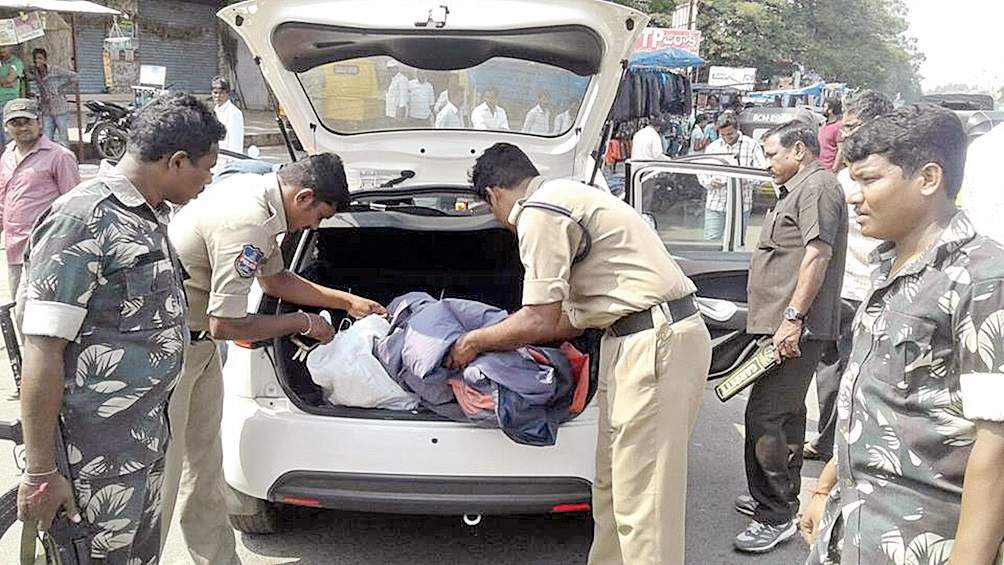 Border with Chhattisgarh on alert after Maoists call for bandh
Raipur:MMNN:4 Nov. 2016
In the wake of the call given by the Maoist party to observe bandh on Thursday to protest encounter on Andhra-Odisha Border a few days ago in which 30 Maoists were gunned down, the police beefed up security on Telangana - Chhattisgarh border.
CRPF, Greyhounds and special parties have been deployed along the border areas and combing operation have been intensified to keep Maoists from entering into Telangana from Chhattisgarh. SP Ambar Kishore Jha convened a meeting with Officer on Special Duty (OSD), CRPF commandant Janath Singh at his office in Kothagudem on Wednesday and instructed them to take precautions.
Security forces have sealed the entire border and are not allowing anybody into Telangana from Chhattisgarh unless there is a valid proof that they are from Telangana.
All police stations in the agency area are put on high alert and policemen were told not to go out alone from stations and increase security at all police stations. Intelligence department has alerted the police that Maoists may attack government properties, police forces and people's representatives.
On the advice of Intelligence department, police officials asked elected representatives to go to safer places. Suspecting influx of Maoists from Chhattisgarh into Telangana, the police has intensified vehicle checking in all mandal headquarters of Bhadrachalam, Dummagudem and Cherla in Bhadrachalam division. OSD (Anti Naxal Operations) P Shobhan Kumar, said single police movement is restricted in the agency area and night vigil has been increased at all police stations.
Patrolling has been increased in all border police stations. He also said searches are going on at suspected places in the agency area. The SP is monitoring the situation with officials regularly. The districts of Prof Jayashankar, Warangal as ndsome parts of Karimnagar and Adilabad are also on high alert.



---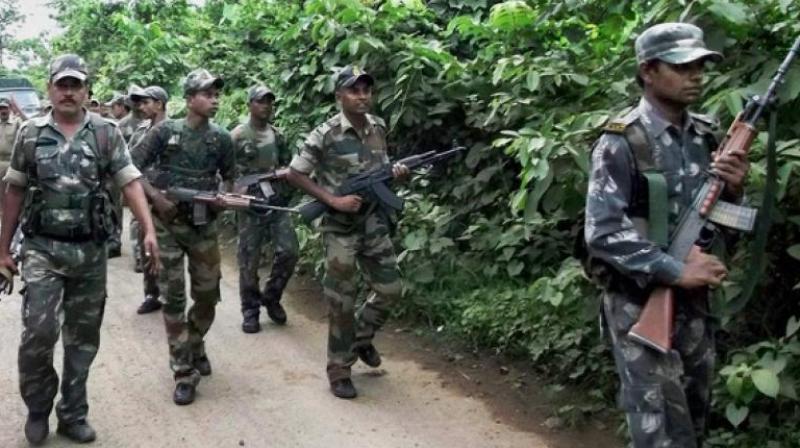 Two CoBRA jawans injured in naxal blast
RAIPUR:MMNN:28 Oct. 2016
Two CoBRA jawans were on Friday injured in a pressure bomb blast triggered by naxals in Chhattisgarh's insurgency-hit Bijapur district.
The incident occurred at around 11:45 AM when a team of Commando Battalion for Resolute Action's 204th battalion was carrying out a search operation in Basaguda police station area, a CRPF official said.
"Security forces were out for the operation since morning to the interiors of Basaguda, located around 450 kms away from here.
"While they were cordoning off a forested patch near Sankanpalli, about 8 kms away from Basaguda, two jawans inadvertently stepped over a pressure IED (Improvised Explosive Device) connection, triggering the blast that left them injured," he said.
Constable Kishore Behera is seriously injured whereas the other constable Nandan of the battalion has sustained minor injuries, the official said.
Soon after the incident, reinforcements were rushed to the spot and the injured were taken to Basaguda from where they will be airlifted to Raipur for further medication, he said.


---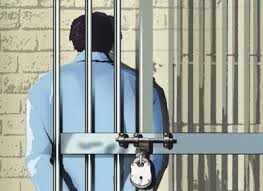 Chhattisgarh prisons the most crowded in country
Raipur:MMNN:28 Oct. 2016
The recent data revealed by the Prison Statistics of India [PSI], under the Home Ministry, 2015, says that 28 prisons of Chhattisgarh with a capacity of 7,552 inmates has a population of 17,662 inmates making the occupancy rate at 233.5 per cent.
The national average occupancy rate of the prisons is 114.4 percent.
No other State is even close to Chattisgarh.
Among the Union Territories Dadra and Nagar Haveli which has 160 inmates and has a sanctioned strength of 60 inmates has an occupancy rate 276.7 per cent.
Poor hygiene
"Overcrowding results in poor hygiene, lack of sleep etc. Keeping in view the human rights of the prisoners, it is essential that they are given reasonable space and facilities in jails," the report says.
When approached on the issue Giridhari Nayak, Director-General of Prisons, Chhattisgarh said that the problem would soon be fixed.
"We have extended the capacity of the prisons by 800. In the next three months new prisons with a capacity 1,500 will be in place. We will have a capacity of over 10,000 [inmates] and the occupancy rate will come to 180," Mr Nayak told The Hindu on phone.
Huge discrepancy
There is a huge discrepancy in the occupancy rate in conflict ridden south Chhattishgarh and Bastar area compared to rest of the State,
Shalini Gera, a lawyer working with a voluntary organisation, Jagdalpur Legal Aid Group said that in the Kanker district jail, in south Chattishgarh. the sanctioned capacity was 65 but the number of inmates was 439.
Similarly, at Dantewada District jail which has a capacity of 150, the number of inmates is four times higher at about 600, she said.
Pointing out that the issue of overcrowding cannot be dealt with by increasing more prisons, Ms. Gera referred that a study conducted between 2005 and 2012 revealed that conviction rate is 4.3 per cent.
The details obtained by RTI at Dantewada District and Session Court during the period revealed that 95.7 per cent of all the Sessions' trials end in complete acquittal of all accused on all charges.
"Large per cent of Adivasi population, which is poor and illiterate and has little access to the legal system is being incarcerated in the prison of the State for the long time," she added.
Undertrials
The number of undertrails in the State exceeds those convicted with 55.9 per cent undertrials in the prison.
States like Jammu and Kashmir and Manipur which are embroiled in conflict have huge number of undertrials.



---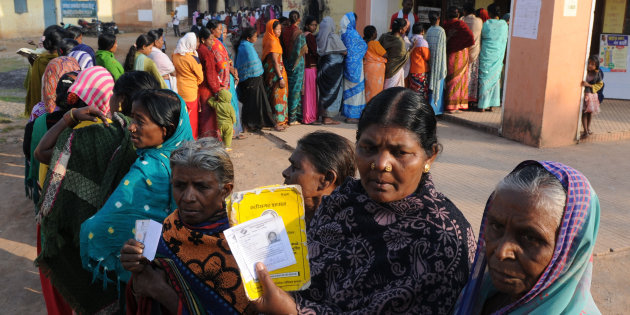 Police Burn Effigies Of Activists In Bastar After CBI Charges 7 Constables
RAIPUR:MMNN:25 Oct. 2016
A couple of days after the Central Bureau of Investigation (CBI) charged seven constables, employed with Chhattisgarh police, with arson and causing grievous hurt by setting 160 huts ablaze in Tadmetla village of Sukma district in 2011, protests erupted in parts of Bastar.
According to a report in The Indian Express, auxiliary constables, or sahayak arakshaks, some in uniform, took to the streets of Jagdalpur, Dantewada, Bijapur, Kondagaon, Sukma and Narayanpur, with slogans on their lips, and burnt the effigies of social activists Nandini Sundar, Bela Bhatia and Himanshu Kumar, as well as political leaders, Soni Sori and Manish Kunjam.
While Sundar is the petitioner in the Tadmetla case, the others have incurred the ire of the agitators for being alleged "Naxal sympathisers". Some of the protestors are reformed Naxalites, later elevated to the rank of Special Police Officers (SPO), which was subsequently banned, before finally being rechristened as auxiliary constables. They also wrote letters to the police superintendents in different parts of Bastar expressing their anger.
The CBI has also charged 26 others, mostly members of the controversial vigilante group Salwa Judum, which was banned by the Supreme Court in 2012, with rioting and violence. Some of these people had attacked politician and activist Swami Agnivesh, his team and media persons who were on their way to Tadmetla with relief for those whose houses had been burnt down.
The atrocities took place between 11-16 March 2011 in the three villages of Morpalli, Tadmetla and Timmapuram, formerly a part of the Dantewada district, before the new district of Sukma was carved out.


---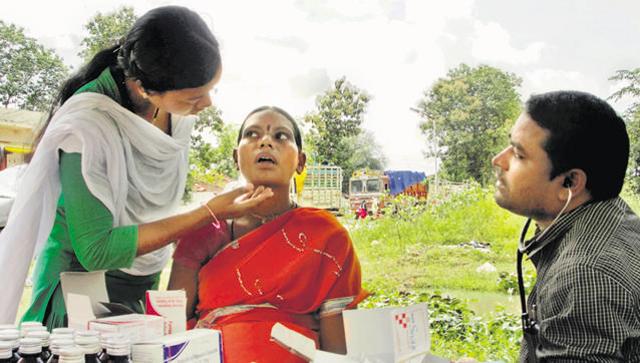 In Chhattisgarh's red corridor, mobile clinics go where no doctors have been
Raipur:MMNN:25 Oct. 2016
At a Thursday haat in Awapalli village in the heart of the largely-tribal Maoist violence-hit Bastar region of Chhattisgarh, almost everything comes at a price. You get roosters for cockfights for Rs 1,000, mahua liquor for Rs 5 a glass and Rs 10 a bottle and red ants to make chapura (chutney made with red ants crushed with garlic, ginger and chilli) for Rs10 a fistful.
But health checks and medicines are for free, courtesy a travelling clinic and medical staff who often hail from the community.
Chhattisgarh's travelling clinics go where no doctors have gone before. Dr Shailendra Kumar, block medical officer at Usoor block bordering Telangana, runs a makeshift clinic under a mahua tree at village haats (market) such as this one each week with a health assistant, a staff nurse, an auxiliary nurse midwife and two volunteers in tow.
They take healthcare to people too scared to go to government hospitals and clinics because of real or perceived left-wing extremism (LWE) threats against using state-run hospitals, schools and civic services. Their fears aren't unfounded. Among all Indian states, Chhattisgarh is the worst affected by Maoist violence. Till September 30 this year, 845 incidents of LWE violence claimed 226 lives in India. Of these, 85 people died in 313 attacks in Chhattisgarh, with Jharkhand being a close second with 265 incidents and 71 deaths.
"Many villagers still go to traditional medicine men for cure and don't get the free health services available to them," says Dr Kumar. "When people don't come to us, we go to them. They come to haats with their families, this is the perfect place to vaccinate the children and treat those who look ill."
Shot of health
Sitting under a tree where tribals gossip and haggle over roosters, goats, food and chattel, doctors and nurses from the Usoor Primary Health Centre (PHC) screen pregnant women, vaccinate children, treat boils, skin lesions and diarrhoea, and treat people for malaria. Those who need tests are referred to the closest primary or community health centre.
Visibly pregnant Sunita Yalam, 28, was buying a bucket when she was brought to the makeshift health camp for an ante-natal check. She has a difficult pregnancy history – she had a miscarriage last year – and though she is eight months pregnant, she's not had a single health check when she should have had at least three. Dr Kumar gives her iron and folic acid and asks her to come to the PHC for a sonography later that week to check the development of her unborn baby.
"We vaccinate children, screen pregnant women, treat people for infections and use a rapid test to diagnose malaria, which is common in this region, and give medicines to treat it," says Kumar, who treats around 70 people between 10am and 4pm in his makeshift camp each week. "Over the last two hours, of the dozen people with people with fever, five have tested for the more deadly malaria falciparum and two for vivax malaria."
Camps such as the one at Awapalli haat have become a mainstay for healthcare delivery in a region where government hospitals (both PHCs and community health centres) have been under-utilized for decades because of missing staff, poor infrastructure and people scared of Maoist or distrustful of the government.
"In the absence of private hospitals – there are no private hospitals in Bijapur and Sukma districts , only tribal medicine men and unqualified "bengali" doctors – makeshift clinics are set up at each week at different haats across the affected districts," says Bijapur district collector Ayyaj Tamboli. "We have to build people's trust so that people use government health systems instead of going to the unorganised sector where they are overcharged for services that are often unreliable," said Chhattisgarh health minister Ajay Chandrakar.
"It's vital that these services (health, education and other social services) should be seen as a humanitarian non- political activity of the state administration," says Dr Srinath Reddy, president, Public Health Foundation of India, which is partnering with the state government to take healthcare to the people.
What also kept people away was the absence of services. "We need to offer people quality services to get them to trust state services with their lives and the lives of their families. If government doctors cure them once, they will come back because now they know they will get treated well," says Chandrakar.
Localising care
Helping integration with the community is the hiring of medical staff from the community, who not just speak the language but also have a stake in local development. "Tribal girls are being trained and hired so each PHC gets an additional ANM (auxiliary nurse midwife), and the target is to have 50% PHCs running 24x7 in six months, beginning with the ones furthest from a district hospital or primary health centre," says Subrat Sahoo, principal secretary health, Chhattisgarh.
"To upgrade facilities, a policy draft to outsource dialysis and radiology, including CT, MRI and X-ray is district hospitals is ready and tenders will be issued to have the units running by April 1, 2017."
Hiring professional healthcare consultants to free up doctors to do clinical work is also on the cards at the district hospital level, as is setting up a public health cadre to manage hospitals. "Over the next six months, we plan to have an infrastructure policy where we will outsource diagnostics, dialysis and hospital administration to free up doctors to staff hospitals and health centres," Chandrakar told HT.
The real challenge, of course, is ensuring that the localised success is replicated in other remote and LWE-affected districts in India. "Scaling up health services in these difficult areas is possible if trust of the communities is won through sustained attention to their health needs and confidence is built up among healthcare providers that their work is highly valued by both the people and the government," says PHFI's Dr Reddy.



---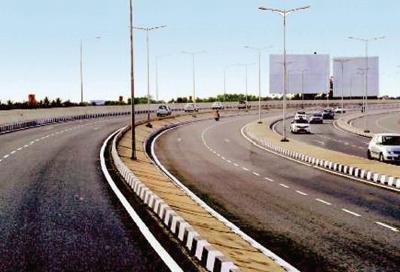 Chhattisgarh to have 808-km road network by 2018
RAIPUR:MMNN:21 Oct. 2016
Promoting the all-weather transport system, Chhattisgarh aims to lay a network of 808-km long roads at an estimated cost of Rs 2,179 crore by May 2018 with connectivity to rural roads.
Chief minister Raman Singh on Thursday chaired a meeting of Chhattisgarh Roads' Development Corporation officials to discuss on various projects underway and reviewed the modernisation and computerisation of transport check posts.
During the meeting, the chief minister asked officials to set a target and complete the laying of roads by May 2018. Stressing on completing connectivity of rural roads, he said that villagers should have smooth all-weather transport in the years to come.
The officers gave a detailed presentation on road projects of the state. These projects include Sakri-Ganiyari-Kota which would be completed at a cost of Rs 73 crore (21.8 km), Janjgir-Pamgarh roads at a cost of Rs 64 crore, Selood-Ranitarai-Patan at a cost of Rs 118 crore (40.5 km), Karesera-Kamharia-Silhati roads at a cost of Rs 92 crore ( 39.2 km), G.E. Road-Indamara-Telkadih at a cost of Rs 56.6 crore (20 km), Chowki-Chilhati-Korchatola at a cost of Rs 58 crore (22.2. km), Dongagarh-Chichola at an investment of Rs 48.2 crore (15.3 km) Dhara-Telkadih at a cost of Rs 51.5 crore (19.4 km), Chikli-Padubatra at a cost of Rs 42 crore (15.9 km).
Besides, other road projects are underway at various locations across the state.
Singh ordered the inclusion of Dhamdha-Gandai-Salhetekri in Rajnandgaon district in the ongoing roads' network project. The 39-kilometer road will be laid at a cost of Rs 120 crore. He also asked the officials to prepare a blueprint of Ambikapur Ring road at the earliest.
Public works development minister Rajesh Munat, chief secretary Vivek Dhand, principal secretary to chief minister Aman Kumar Singh, PWD principal secretary Amitabh Jain were among those present in the meeting.


---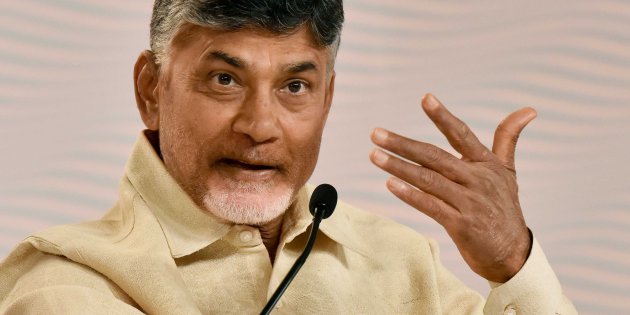 Chhattisgarh police to upload FIRs online from November
Raipur:MMNN:21 Oct. 2016
In a step towards maintaining transparency between police and public, Chhattisgarh police for the first time would upload all registered FIRs on its web portal within 24 hours from the month of November. Abiding by the Supreme Court's order, a module has been prepared wherein in charge of all the respective police stations would upload FIRs online and SPs would be responsible to monitor them while it will be easily accessible to complainants and public online.
A meeting was chaired by director general of police with all SPs at police headquarters to discuss the implementation procedure.
RK Vij, additional director general of police, technical services, planning and provisioning, in his presentation on citizen's portal explained how an FIR has to be uploaded within 24 hours of its registration.
Vij said that the process of digitising all police stations with accessibility to computers via linking CCTNS to citizens' portal is already underway. "The SPs and police station in charge would have their login IDs to access citizens' portal website.
As per the guidelines of Supreme Court, the FIRs in connection with crimes related to women and children won't be uploaded to maintain privacy. The police would be free to decide the vulnerability or sensitive cases which shouldn't be uploaded on the web," Vij added.
However, Chhattisgarh has many police stations located in remote areas without any internet connection. Vij explained that a special offline module has been prepared to deal with this situation wherein the FIRs would be converted into online mode within three days by headquarters.
DGP AN Upadhyay said that the sessions would be conducted in near future to impart training to the officers in-charge for smooth implementation of the new initiative. While all the sectors are going hi-tech, it's time for police to gear up in terms of information technology, he added.



---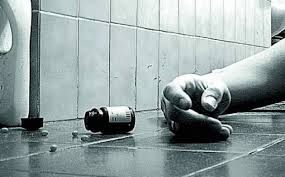 Rape accused attempts suicide at police station
RAIGARH:MMNN:18 Oct. 2016
A man accused of rape allegedly tried to commit suicide by consuming poison at a police station in Chhattisgarh's Raigarh district, police said on Monday.
"The accused, Setram Rathiya, survived the suicide attempt and is under treatment at ICU in the district hospital," Raigarh Additional Superintendent of Police U.B.S. Chauhan said.
Rathiya, a school teacher posted at Tarpali village, was arrested on Sundayy based on a complaint of rape of a 25-year-old nurse on the pretext of marrying her, in Chakradhar Nagar police station area, he said.
As per the complaint, the accused had been raping the woman from past two years on the false promise of marriage.
When the victim got pregnant, he forced her for abortion and refused to marry, the ASP said.
The woman lodged a complaint against Setram following which he was apprehended under section 376 (rape), 493 (cohabitation caused by a man deceitfully inducing a belief of lawful marriage) and 506 (criminal intimidation) of Indian Penal Code and brought to Chakradhar Nagar police station, he said. While the police personnel were preparing to take the accused to district hospital for medical examination, he suddenly took out some poisonous substance from his pocket and consumed it, the ASP said.
He was immediately rushed to the district hospital and admitted in ICU in view of his critical condition, he said.
Meanwhile, Raigarh Superintendent of Police BN Meena has directed for a probe into the incident.
The investigating officer has been asked to submit the report in this connection within three days, he added.


---
Chhattisgarh BJP leader's son arrested for rape
Raipur:MMNN:18 Oct. 2016
The son of a BJP leader in Chhattisgarh was arrested on Monday for his alleged involvement in the gang-rape of a woman on October 11 in Pirda village.
Two of the accused, Farid Ali from Pirda and Devendra Choudhury of Brahmanpuri, were arrested on Sunday. The third arrested is Prince Saluja, son of Jasvindra Singh Jassi, a zonal BJP leader.
According to police, the victim, a cook in a school, had stepped out with a relative when the accused abducted her in a Ford Ecosport car.
The trio gang-raped her and then dumped her on the Raipur-Basna road. Police said that they also made a video of her and threatened to make it viral.
Chhattisgarh chief minister Raman Singh, taking note of the incident, had directed Mahasamund police to take stern action against the culprits.



---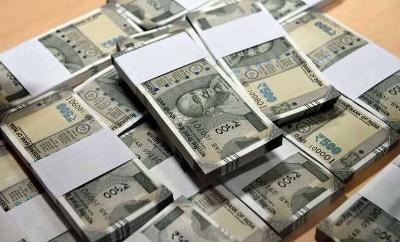 Chhattisgarh Maoists give up arms citing discrimination by Andhra chieftains
RAIPUR:MMNN:14 Oct. 2016
More than 1,000 Maoists have surrendered to the Chhattisgarh Police this year and many of them say they gave up arms out of disgust after discrimination by their erstwhile comrades from Andhra Pradesh.
In interviews, several of them said they were even denied simple privileges such as falling in love and getting married, though those from the neighbouring state lived with their wives and raised children.
"It is not easy to be a part of the PLGA (People's Liberation Guerrilla Army) as it is ruled by the Andhra Pradesh people and they are biased towards us," said 21-year-old Sahu (name changed).
Police say there are some 10,000 Maoists in the Bastar region of Chhattisgarh and they answer to the secretary of the Dandakaranya special zonal committee – a man from Andhra Pradesh.
"Why are Andhra Pradesh men mostly in the top positions," asked another surrendered Maoist. "They enjoy all the liberty while the tribals fight for them," he added.
Officials and observers say poor tribals from Bastar are mostly recruited as foot soldiers of the armed unit of the PGLA, or as office bearers of the Jantana Sarkar – the committee in charge of a village. Real authority, however, vests with seniors belonging to Andhra Pradesh.
Those who surrendered say marriages were generally discouraged in the lower ranks. They were not allowed to marry a common girl. If someone fell in love with another comrade, written permission was required to tie the knot. If permission was granted, the men often were forced to undergo a vasectomy to ensure no children were born.
Some of them have under gone reverse vasectomy to carry on with their life after having surrendered.
Their list of grievances against their seniors is long, but not everyone is convinced and accuse them of parotting what the police want them to say. Kamal Shukla, a Bastar-based journalist who has covered the conflict for many years, insisted the narrative of those who surrendered were misleading.
"The surrendered Maoists are not allowed to [freely] speak in front of journalists or any other person. They only say what the police want. Most surrenders took place because of illegal detention of their family members by the police. If the police come to know that a person from a village is a Maoist or informer, they bring the family to police station and keep them for months until he or she surrenders," Shukla said.
In Chhattisgarh, journalists are only allowed to speak to a surrendered Maoist after official permission from the area's police.
"Whatever a surrendered person says should be taken with a fistful of salt," said Subhranshu Chaudhury, the author of the book, Let's Call him Vasu: With Maoists in Chhattisgarh.
"All these restrictions of marriage etc. were there before too and it was always controlled by Andhra Pradesh people, so these do not seem the real reason to me," he added.
But ML Kotwani, the superintendent of police of Kanker, argued that anger within the local Maoists has been simmering for a long time.
"They are only recruited for ground work like ambushes, extortion, collection of money, and not allowed to live a 'normal' life while seniors who are mainly from Andhra Pradesh or other states live a luxurious and normal life."
He cited the example of a senior Maoist, Ram Chandra Reddy alias Gudsa, whose family included his wife and two children. The children reportedly go to a convent school. "He managed to escape in a police raid but his wife was arrested," Kotwani pointed out.


---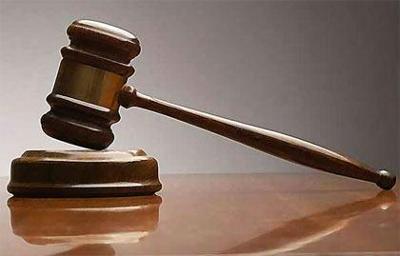 Startup India, watch out for Chhattisgarh
Raipur:MMNN:14 Oct. 2016
It is common for 24-year-old Shubhang, hailing from Raipur, to order from Flipkart or Amazon. It is convenient, he says. Shubhang's is not an isolated case.
"There are at least over a 1,000 orders that big national e-commerce players get from Raipur every day, and yet, ironically, there is a big problem of acceptance towards e-commerce in the city," says Manish Agarwal, Founder of Health Potli, Raipur.
Despite the city being slow to warm up to them, startups are mushrooming in Raipur in particular and Chhattisgarh in general. One of the most recent states to launch its startup policy, Chhattisgarh is inching its way towards becoming a major startup hub.
A market with lesser competition
Hemant Poddar, Founder, MachineHire, an online marketplace for all types of heavy earth-moving construction machines where users can hire, rent, sell or purchase machines, says:
"Starting up is never easy nor is getting investment simple, wherever you are. But one of the biggest advantages of starting up in Raipur is that you can be one of the first startups. If you look at Bengaluru or Gurgaon, every startup has at least two to three competitors. Here we don't have that problem; you can easily break into the market."
Starting up in an ecosystem that is in its nascent stages is a huge advantage — it is easier to try out products, and teams can focus on growth and development rather than worrying about the competition.
Dr Jawahar Surisetti, a psychologist, famous educationist, and noted mentor in the Chhatisgarh startup space believes:
Startups have the opportunity to be beacon bearers of an ecosystem in a new region. Also, the government is working towards building a New Chhattisgarh region in the smart cities plan; if all of these are executed, startups can really pick up in the region.
Government push towards Startup India initiative
The Start Up India, Stand Up India initiative has seen different states create their own startup initiatives — Rajasthan, Goa, Karnataka, Tamil Nadu, Telangana, and Andhra Pradesh, to name a few.
While most of these states have robust policies in place to ensure that startups thrive in their respective regions, Chhattisgarh isn't lagging far behind. The state is already in talks with NASSCOM, Microsoft, and Cisco to set up centres in the state.
Utkarsh Garg, Founder, Poetcard, and Organiser of TedX Pandri, believes the support the government has shown is exactly what a nascent ecosystem needs.
As per the new scheme, Chhattisgarh will be setting up 14 camps that will work as a platform to present ideas. The best ideas will then be selected for a state-driven incubation plan. The government has announced different boot camps that cover the state's 27 districts.
The boot camps will identify potential startup ideas that can be turned into successful businesses. CM Raman Singh believes that at least 3,000 ideas can be collected and says that 36 startup units selected will be offered tax relief. This is also meant to attract investment in the state.
"Every government official is easily accessible and the policy looks strong and robust, and once it starts getting implemented, startups in the state will start growing at a faster pace," says Utkarsh
Cost-effectiveness
Deepanshu Khandelwal, a technology enthusiast editor-in-chief of digital media brand Blue Box Media, and mentor in Chhattisgarh, believes that cost-effectiveness is one of the biggest advantages of starting up in the city. He says:
I was there at the recent TedX event, and the kind of startups present covered an interesting range — IoT, home automation, healthtech, and e-commerce. There is this hunger, drive, and aspiration to make it big that the entrepreneurs have. They are great startups. Also, I think they are in the best place; it is so much cheaper to start in Chhattisgarh. If you have startups in Bengaluru or Gurgaon, the cost is simply sky rocketing.
When talent and materials are reasonably priced, the cost of starting up drops drastically.
And yet challenges exist…
Having said that, it is no secret that Tier II and III cities have their own sets of issues. At present, there simply aren't enough resources to help build a powerful startup ecosystem.
Jawahar adds that the number of mentors and seasoned founders who can guide young entrepreneurs are few and far between. "People are wary. If your end consumers are wary, convincing them to try something new and bringing in a behaviour change is much more difficult," explains Manish.
Also, external investors are wary of investing in Tier II and III cities.
"Startups in smaller cities need to become more mature with better capabilities. They should spend more time learning about the key factors required for their venture to succeed," says Priyansh Rai, Investment Associate, Swan Angel Network (Indore).
Apart from this, most startups end up opening the same kind of businesses as metro cities. Manish adds that an e-commerce venture in a metro will have deeper pockets and a better chance at changing customer behaviour with the aid of discounting. "We in turn have to adapt a slower process."
Also, while the costs are lower, getting the right kind of technical talent and support is very difficult. Akash Garg, Founder of CheckedIn, a social networking platform, explains that if people don't understand what you are building, it is difficult for them to be a part of it.
Despite all the high points, what it ultimately boils down to for states like Chhattisgarh is that the slow rate of adaptation to technology and people's lack of awareness regarding the happenings in other regions will continue to pose problems until startups have better access to mature ecosystems so that they can understand what works and what doesn't.



---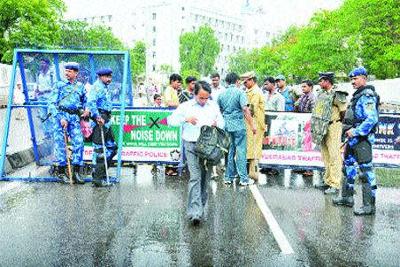 Now Basna burns over objectionable post
RAIPUR:MMNN:7 Oct. 2016
Two days after an inflammatory post against Hindu deity on the Facebook triggered violence in Mungeli district, uploading of an objectionable message by another man in Basna region on Thursday sparked tension in Mahasamund district and parts of Bilaspur division. While prohibitory orders were imposed on Mungeli, a bandh was observed at Lormi, Kota and Patharia seeking arrest and action against the accused. The situation remains tense in Basna.
It is the second time, when the same person posted offensive message, he did the same last year when he was arrested, but was released after counselling.
The situation went out of control for a while when hundreds of Shiv Sena, Vishwa Hindu Parishad (VHP) members and activists from other outfits took to the streets raising slogans and burning tyres in Basna. They took out a rally across the town demanding his arrest and schools, market and shops were shut down in protest.
They said the protest would continue till the accused was arrested. The mob pelted stones on the house of accused. A case under IT Act was lodged on a complaint of a member from Bajrang Dal and the accused of Thursday incident was arrested from Raipur, police said. A peace committee meeting was organized by police and Basna legislator Roop Kumari Choudhary to listen to their demand and they were promised all possible action.
Police had to cane-charge to chase mob out of police station premises. However, police said the situation was under control after noon. In another incident, people in Lormi, Patharia and parts of Bilaspur division came on streets to protest against the Facebook post.
Though the accused in Lormi, Kota incident was arrested on Wednesday, markets and schools were closed and towns witnessed 'bandh' across the region as a mark of protest.


---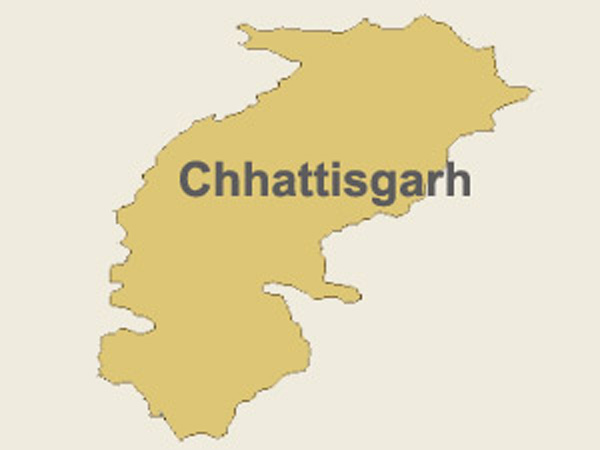 Rationalist outfit wants law against 'social boycott'
Raipur:MMNN:7 Oct. 2016
A rationalist outfit in Chhattisgarh has launched a statewide campaign demanding that the practice of 'social boycott' be declared a crime and a law enacted against it.
"We have planned to stage dharna in all 27 districts of the state in support of our demand to introduce an Act prohibiting social boycott and ensure justice to the victims of this menace," city-based Andhashraddha Nirmoolan Samiti's chairperson Dinesh Mishra said.
"So far we have covered capital Raipur and Bilaspur district headquarters where people who have suffered or are suffering the brunt of social boycott also took part in the dharna," he said.
A Raipur-based ophthalmologist, Mishra has been engaged in the battle against social evils, including superstition and blackmagic, since the past two decades.
He had also spearheaded the movement which led to the introduction of Witchcraft Atrocities (Prevention) Act in 2005 in Chhattisgarh, to eliminate the locally known 'Tonhi' cult, (branding a woman as witch and witchcraft practitioner).
As per reply under RTIs, neither the National Crime Records Bureau (NCRB) nor the state government have statistics of social boycott cases despite a large number of individuals and families leading ostracised lives, Mishra said.
Surprisingly, a general survey by the samiti claimed that atleast 25,000 individuals or families were facing social boycott imposed by local caste/community groups or panchayat bodies due to several reasons, like inter-caste marriage, not following diktats of community heads and raising voice against orthodox beliefs, he said.
Such boycotted individuals and their families had to live in isolation in the village or society as no one is allowed to talk to them and not exchange anything with them.
They are not allowed to use hand pumps or ponds and are restricted from participating in village gatherings and procuring ration from local grocery shops, Mishra said, adding that many a times they are ostracised from their native place.
Moreover, community panchayats also impose heavy fines or physical punishment on the boycotted families to withdraw restrictions imposed on them, he said.



---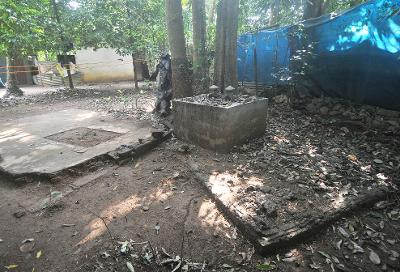 Chhattisgarh man refuses to get tonsured on relative's death, ostracised with family
RAIPUR:MMNN:4 Oct. 2016
Tejram Sahu, 36, of Chhattisgarh's Gariyaband district has been leading a socially ostracized life along with his 10 family members for past six years because he dared to refuse getting his head tonsured on death of a close relative. This is yet another case of social boycott imposed by a community that refrains family to lead a normal life while reports of a man committing suicide in Kurud region has also come to the fore.
Fighting against the social evils and following ideology of Bhagat Singh, Sahu has written to State Human Rights Commission citing one of amended rules in community's law book that gives free will to people to undergo 'mundan' on death of family members.
Talking to , Sahu hailing from Beltukri village in Rajim said that in 2010 when he refused to get his head tonsured on death of his uncle, "I refused, because I was too upset with the rigid rules and tradition of community despite my family was unable to fulfill them due to financial crisis. Moreover, what would the deceased uncle get if I get tonsured? Asking this question was like a crime and I was presented before the panchayat falling under 12 villages of same community."
Tejram was asked to pay Rs 500 and get tonsured to prevent punishment. "I refused citing the amended rule of community law book that says it is an individual's free will if he wants to give away his hair as tradition, else only the immediate relative who does the death ceremony rituals is supposed to get tonsured."
Paying no heed to the logic he gave, Sahu community ostrasiced Tejram along with his 10 family members. He wrote letters to community to reconsider as they were violating the rules of law book prepared by them but in vain. Later, eight more people were insulted and fined in front of whole village for attending my brother's marriage. They were forced to pledge not to be in touch with Tejram and family.
Such incidents continue to happen like recently my cousin got married and we were not invited as the family was under pressure from the community against our presence. They try their best that we don't get work in the village.
Studied till Class 12, Tejram is now fed up with the stringent rules and want others also to be freed from it, hence he approached Dr Dinesh Mishra of Andhshraddha Nirmulan Samiti who has been fighting against such social evil and has recently demanded to introduce a law to prohibit social boycott.
Tejram also wrote to State commission for human rights and taking cognizance of the issue, Commission has asked Gariyaband collector to intervene and solve the matter.
Meanwhile, Dr Mishra visited the village on Sunday to meet the community heads and members. Dr Mishra said, "The members were little reluctant to meet me and my team. I gave them a letter asking them to withdraw the boycott imposed on Tejram and reconsider the decision. I have asked them to respond within 15 days to avoid any legal proceedings." Dr Mishra has also written to President, Prime Minister and Chief Justice of India, chief minister and Governor of state earlier introduce an Act, as not a single case has been registered against social boycott despite hundreds of families leading a life of rejection.


---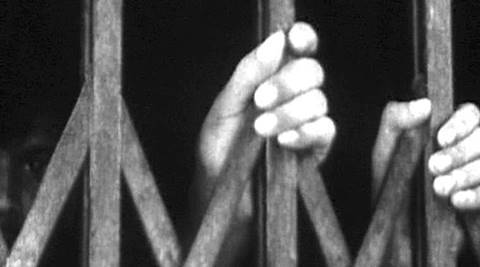 Prisoners on hunger strike demanding non-veg food, cable tv call off protest
Raipur:MMNN:4 Oct. 2016
Prisoners of Chhattisgarh's Raipur Central Jail observed a hunger strike on Gandhi Jayanti to press their demands including access to private TV channels and non-vegetarian food.
They called off the protest on Tuesday after the administration assured to meet 'genuine' demands.
The inmates at Raipur Central Jail who had gone on hunger strike yesterday ended their protest today," district collector O P Choudhary told
Entertainment channels besides the Doordarshan, sports equipment, speedy consideration of parole applications, non-veg food, expansion of barracks were among their demands.
Authorities assured that their genuine demands would be met, the collector said.
Parole applications will be dealt with on time and a digital set-top box will be installed in the jail premises so that they can watch entertainment and news channels, he added.
Additional District Magistrate and Sub-Divisional Magistrate level officers will hold discussions with prisoners from time-to-time to hear their grievances, he added.
Some other demands like non-veg food were unacceptable, but these demands were made only by a section of inmates, the collector said.



---