---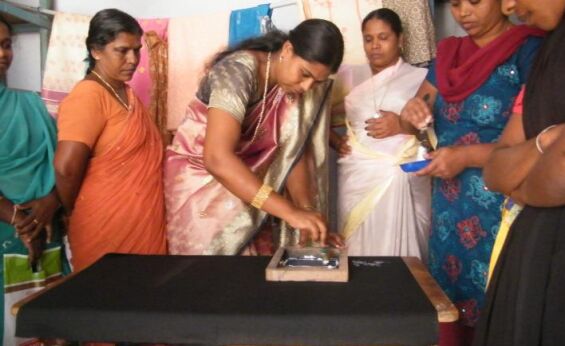 Women's Self-help Groups Keep Chhattisgarh Babies Healthy
KONDAGAON/DHAMTARI:MMNN:21 Sept. 2015
Born in a Gond tribal family in Kondagaon district in Chhattisgarh, two-year old Priyanka weighed only 5 kg and was suffering from acute malnutrition when she was taken to a Nutrition Rehabilitation Centre (NRC) two months ago.
Priyanka's parents are daily wagers in Shampur, a small settlement in the newly carved-out Kondagaon district that is located some 220 km south of state capital Raipur. Such was the condition of the toddler that she was kept under constant watch at the NRC for 15 days.
"She was stunted, weak and underweight so we admitted her to the NRC, where she was provided nutritious food seven to eight times every day. She has, however, come out of the acute malnutrition category, but is still malnourished," Anganwadi worker Dushan Pandey told this visiting IANS correspondent.
Pandey said that Priyanka's parents had not paid attention to the child's health. Now, she is being taken care of at an Anganwadi centre and slowly progressing towards normalcy.
"We now feed her three to five times daily with nutritious food - daal-rice and green vegetables - at the Shampur Anganwadi centre under the Nava Jatan scheme," Pandey added.
Chhattisgarh's 26 million population has an over 30 percent tribals and 30.55 percent of its children are malnourished. The state has, however, shown substantial improvement in reducing the number of malnourished children through various steps, including the Nawa Jatan Scheme.
Women's Self-Help Groups (WSHGs) are formed under the state government's Nava Jatan programme to address malnourished children.
Dhamtari district collector Bhim Singh said that the percentage of malnourished children has reduced significantly. Through Wajan Tyohar (weight festival) we determine whether the child is malnourished by recording his/her weight.
"In 2012, the percentage of malnourished children in Dhamtari was 43.89 percent, which was reduced to 39.84 percent in 2013 and further reduced to 33.71 percent in 2014. Till June 8, 2015, only 24.59 percent children (including tribal children) were under-nourished in the district," he said.
"The WSHGs adopt malnourished children in their area and provide them food with the help of Anganwadi centres," Bhim Singh said.
According to Wajan Tyohar data in Kondagaon district, the level of malnourished children was very high at 51.95 percent in 2012 and reduced to 44.62 percent in 2013. In 2014 malnutrition was 41.84 percent and was marginally reduced to 41.15 till June 8, 2015.
Women and Child Development Department secretary Dinesh Srivastava said: "The children who fall under the category of moderately or severely under-weight are treated under the Nawa Jatan Scheme."
UNICEF provides technical inputs to the design of the scheme and the capacity building plan.
There had been several challenges in addressing under-nutrition among tribal children including household poverty, gender and social norms, lack of tribal leadership, lack of awareness and family planning.
The anganwadi supervisor of Shampur sector, Belarani Biswas, said: "Most of the tribal people here are in the habit of drinking a lot. In tribal families, women also drink a lot of liquor due to which they are not able pay proper attention to the proper upbringing of their wards, leading to improper eating habits in children."
According to the 2009 estimates of the erstwhile Planning Commission, India's 104 million tribals continue to remain among the country's poorest social groups. Children of tribals remain the most nutritionally deprived.
The child development project officer (CDPO) of Kondagaon district, Amit Singh, said that malnourished girls grow into weak mothers and give birth to underweight babies.
"The WSHGs, along with Suposhan Mitras, reach out to every individual in their respective area and ensure proper feeding to the kids. They also counsel their parents about paying more attention towards improving the eating habits of their children," Amit Singh said.


---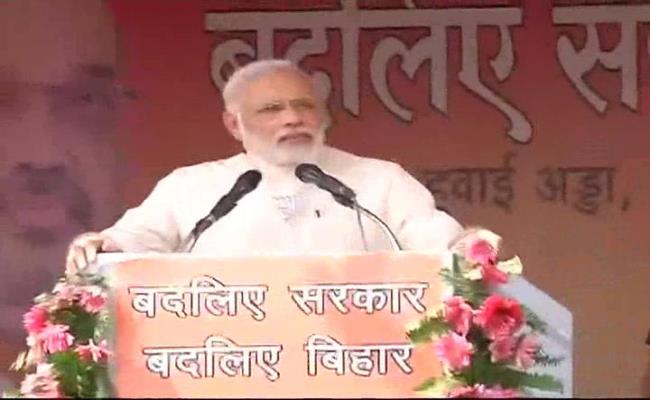 Raipur: Lady sarpanch killed for performing mother's last rites
3 April 2015
In a shocking incident, a 44-year-old woman sarpanch was on Thursday killed by her brother and nephew in Raipur, apparently because she performed the last rites of her mother.
Police said that Geeta Verma, sarpanch of Mohda village, was axed to death by her brother Santosh Verma (47) and nephew Piyush (25) this afternoon. Dharsinwa station house officer Alim Khan told PTI that both the men had been arrested.
Geeta's elder sister Sita also sustained injuries in the attack and was admitted to Dr Ambedkar hospital in Raipur. According to the preliminary probe, Santosh was furious because Geeta had performed the last rites of their 85-year-old mother who died on March 31.
Geeta's mother Surujbai was living with her after Santosh reportedly threw her out of the house. Though traditionally a male heir or relative performs the cremation rites, Geeta performed her mother's last rites as per the latter's deathbed wish, the officer said.
When Geeta and some other women in the family were walking towards a pond for post-cremation rites this afternoon, Santosh and his son attacked them, killing Geeta on the spot, Khan said.


---
CSIDC to develop integrated textile park near Raipur
13 March 2015
The Chhattisgarh State Industrial Development Corporation (CSIDC), functioning under the aegis of the Government of Chhattisgarh, has proposed development of an Integrated Textile Park at Tilda, near the state capital city of Raipur, to boost investment in textile manufacturing sector in the state.
CSIDC said it intends to develop the textile park on 32 hectare area as per Scheme of Integrated Textile Park (STIP) of the Ministry of Textiles, Government of India. The Indian government's support under the STIP by way of Grant of Equity will be limited to 40 per cent of the project cost subject to a ceiling of Rs 40 crore.
To make the integrated textile park a reality, the CSIDC has invited expressions of interest (EOI) from entities, joint ventures, and consortiums having experience in textile manufacturing or intending to venture into textile manufacturing sector. The companies showing EOI would become part of Special Purpose Vehicle (SpV) formed by CSIDC specifically for the development, operation and management of Integrated Textile Park.
The proposed textile park, to be set up at an estimated cost of Rs 110 crore, would have ginning and pressing, spinning, weaving, processing, and garmenting facilities.
It is aimed at providing one stop integrated facilities with manufacturing support, welfare and common infrastructure facilities to the prospective textile industries. The proposed textile park is envisaged to house world class eco system for textile industry, CSIDC said in its project report.
The Chhattisgarh government has declared textiles as a priority sector in its industrial policy. The state produces tassar cocoons, yarn and fabrics. Silk products from state are famous for its quality and have good demand in domestic and export markets. (RKS)

---
CCEA approves highway projects worth Rs 8,600 cr
20 Feb. 2015
The government today approved over Rs 8,600 crore of highway projects in Uttar Pradesh, Odisha and Chhattisgarh.
"The Cabinet Committee on Economic Affairs (CCEA) has given its approval for the six laning of the Chakeri-Allahabad section of National Highway in Uttar Pradesh," an official statement said.
The total cost of this project is estimated to be Rs 1999.85 crore and total length of the road will be approximately 145 kms.
It has also approved six-laning of the Handia-Varanasi section of National Highway in Uttar Pradesh. This project's cost is estimated to be Rs 2378.59 crore and total length of the road will be approximately 72.4 kms. These projects will help expedite improvement of infrastructure in Uttar Pradesh and also in reducing the time and cost of travel for traffic.
The CCEA also approved six-laning of Baleshwar-Chandikhole section of National Highway in Odisha. The project cost is estimated to be Rs 2296.82 crore and total length of the road will be approximately 137 kms.
The CCEA has given its approval for development of four to six laning of the Raipur-Bilaspur section of National Highway in Chhattisgarh. The cost is estimated to be Rs 1,963.88 crore and total length of the road will be approximately 127 kms.
The work for these approved road projects will be under the National Highways Development Project (NHDP) Phase-V.

---
Open transformers, dangling cable wires spell death threat in Raipur
18 Feb. 2015
RAIPUR: Open transformers at low heights and dangling cable wires at busy patches of Raipur spell danger for people on road and yet officials are oblivious.
TOI found that the transformers which were repaired are left open with naked wires. The webbed and hanging electric wires tied to poles have also become an obstruction for movement of commuters particularly in areas like Shankar Nagar, Anupam Nagar, Saddu, near Rajbandha Maidan, Moudhapara and Purani Basti.
These are few areas under threat while many other narrow lanes, congested and populated areas at Kushalpur, Changorabhata, Gudiyari, Malviya Road, Pandri, Mowa Road also have transformers at very low height lying open.
Anti-social elements make best use of illegal use of electricity during festivals like Ganesh Chaturthi, Durga puja and other family functions, which hardly gets reported. Interestingly, after TOI called officials in electricity department of Raipur Municipal Corporation and Chhattisgarh State Power Distribution Company Limited, inquiring about the preventive measures, it was noticed that the open transformers and dangling wires were being fixed on a stretch in Shankar Nagar.
An official told TOI that though they ensure and make efforts against illegal utility of electricity, the issue of open transformers was a cause of concern and residents could directly get in touch with electricity department to get the problem solved.
"However, those which are opened for repair work are always closed back by workers. With dangling cable wires, it's not much of a threat as we leave marginal cable as an extra for emergency purposes. Even if they hang down, the thickness and hardness is strong enough not to risk life," the officer said.
He added that cables would be arranged on the poles so that they don't get webbed and lie low. A resident of Shankar Nagar, who didn't want to be named, said that despite several complaints, wires hang loosely, which can lead to short circuit. There have been incidents in the past when wires touching the roof of homes in congested areas have claimed life of few children last year but remain in the complaint diary of the department.
"One blow of wind will make the webbed wires get tangled with trees and branches, causing electricity failure and injury to people," Ranjeet Singh of Anupam Nagar said.

---
Kidnapped for ransom, 6-year-old released 3 hours later in Raipur
16 Feb. 2015
RAIPUR: Three people were arrested on Sunday for kidnapping of Bhanpuri-based 6-year-old boy, demanding Rs 1 crore ransom and then mysteriously dropping him off at Bhanpuri with help of an auto-driver. Khamtari police said that a young man kidnapped the kid on February 6 near his home and called on his father's Sunil Sharma's phone demanding ransom.
"But the kid was mysteriously dropped off within three hours of kidnap. While the kid was back, parents were too scared to lodge an FIR fearing that the accused may repeat the crime. After getting few important leads in investigation, FIR was lodged late on Saturday. Two of the arrested belong to Bhanpuri and third accused hails from Bemetara," Khamtarai town inspector Hemprakash Nayak said.
Cops were keeping tabs on the phone number of the accused. According to the kid's statement, he was taken to a nearby village in the car and was asked to sit on the floors of vehicle. But after few hours, the man hired an auto, paid him and asked him to drop the kid at Bhanpuri.
Police said that it seemed that accused or his aid was keeping an eye on activities around kid's home after his kidnap. "On seeing movement of police in the house, they might have been alerted which is why they sent back the child," Nayak said. Sunil Sharma runs a business of transportation and it was suspected that the accused were known to him. On their arrest, it was confirmed that the child was kidnapped by people known to Sharma.

---
Raipur Municipal Corporation to introduce slab rates for water
11 Feb. 2015
RAIPUR: While the Aam Aadmi Party (AAP) has swept the Delhi assembly polls on many populist promises, including 50% reduction in water tariff; the Chhattisgarh government is all set to do away with its present system of flat tariff charge and bill Raipurians as per consumption at slab rates that are much higher than the national capital, particularly from low and medium consumers.
If the proposal comes through, within a year Raipurians, who hitherto were paying a flat charge of Rs 200 for unlimited consumption of water, would have to get meters installed and pay bills as per their usage. The tariff proposed by Raipur Municipal Corporation is Rs 5 per kilolitre (1000 litres = 1 Kilolitre) for consumption of 0-11,000 lts; Rs 6 per kilolitre for 11000-15000; Rs 7 per kilolitre for 15,000-25,000 lts; Rs 8 per kilolitre for 25000-50,000 lts; and Rs 9 per kilolitre for consumption over 50,000 lts.
Explaining the proposal, Executive Engineer, AK Malwe said if a household consumes 11000 lts per month (11 kilolitres), they would be billed Rs 55 only (@ Rs 5 per kilolitre). Though on the face of it, this would mean a huge reduction from the existing flat rate of Rs 200 per month, families using 30,000 ltrs or more water per month, would end up paying more than the present flat rate.
Incidentally, some of these proposed rates are higher than the existing rates (Jan 2014) of the Delhi Jal Board (DJB). The DJB tariffs for consumptions up to 20,000 litres (20 Kilolitres) of water for domestic users are Rs 2.66 and Rs 3.99 per kilolitres for consumption of 0-10,000 lts and 10,000 -20,000 lts respectively. However, its charges steeply rise for high end users with consumers with consumption of 20,000 - 30,000 lts paying Rs 19.97 per kilolitres and above 30,000 lts paying @ of 33.28 per kilolitres. Besides, DJB imposes service charges for each category of consumers.
MC Commissioner Awanish Sharan said the corporation has no proposal to charge for its services like the DJB and consumers would have to pay only for the water usage as per the proposed rates. However, the cost of installation of water meters (Rs 1800) would have to be borne by the consumers. He said water billing would be implemented zone wise from this financial year in areas where the installation work of meters has been completed.
However, the Corporation fails a daunting challenge, as there are close to 1.40 lakh illegal water connections in the city, which means that these households have never paid a penny for water consumed by them. Officials say that there are 2 lakhs household in the city but the number of water connections on record is only 68,000.
While it would be easy to get water meters installed for these 68,000 connections, it would be a formidable challenge to make the near 1.40 lakh household to follow suit. Incidentally, last year the MC had detected 400 odd illegal connections and had legalised them after charging Rs 8,500 per connection.
Incidentally, the average per capital consumption of water in big towns and metros is about 150 lts per person per day. With Raipur having an average household size of 5.18 (as per 2001 census), the average monthly consumption per household could be estimated at 23,000 lts per month. This would be mean that the monthly water bill for a family (@ Rs 7 per kilolitre) would be around Rs 164. However, high users (30,000 ltrs and above) would end up paying more than the present flat rate of Rs 200 per month.

---