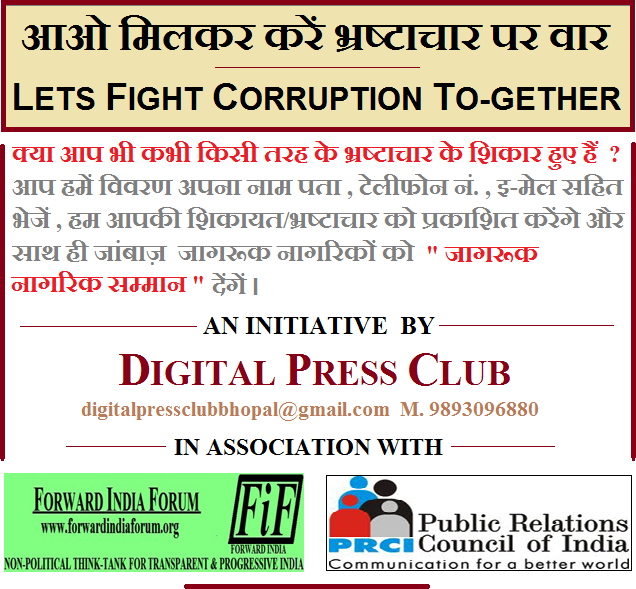 ---
JOIN AS REPORTER | CITIZEN REPORTER
We need enthusiastic, Dynamic Graduates who are good in English/Hindi communication, Actively oberve city activities/events and interested to meet various people/officers of the city,and can prepare the report.You must have own vehicle and digital camera. Experienced persons will be preferred.
Male/Female(25-50 years) should submit Application with photo or meet after apointment on phone: 9893096880(time 5:00 to 7:00PM)

BrainPower Media India Pvt. Ltd.- Public Complaints Cell
Admin. Office : Bungalow -35 , Navdoorsanchar Colony,Palash Parisar, E-8 gulmohar Bhopal-462039. Phone/Fax - 0755-4942880,0755-4919927, Mob-98930-96880
Email - editormetromirror@gmail.com, metromirror@gmail.com
---
---
THE BEST OF LAXMAN
View fomous cartoonist R.k Laxman's Best cartoons
CLICK HERE
---
---
Digital Advertisining In India
---
---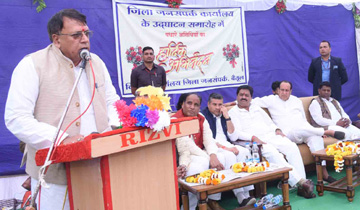 Journalists have significant role in democracy: Minister Shri Sharma
Bhopal:MMNN: 7 February 2020

Bhopal.The Minister for Public Relations Shri P.C. Sharma, while dedicating the newly-constructed District Jansampark Bhavan in Betul, said that Journalists have significant role in democracy. They guide the government by revealing the facts of the development. He said that the new government has substantially increased the facilities provided to journalists. The Minister for Public Health Engineering Shri Sukhdev Panse presided over the inaugural programme.
Shri Sharma said that Public Relations Department should not only become a government office but also become an important source of information for the common man. He announced to sanction Rs. 14 lakh for the boundary wall of the newly constructed building costing Rs. 50 lakh. He also assured to appoint the staff in the office soon.
Minister Shri Sukhdev Panse appreciated the positive attitude of journalists of Betul district and said that they have always take lead in raising the problems of the area. Journalists have been apprising of development work to the public through newspapers and television. He expressed gratitude to the journalists for their positive support in the development of the district. MLAs Shri Nilay Daga, Shri Dharmusingh Sirsam and Shri Brahma Bhalavi also addressed the programme.
Former MLA Shri Vinod Daga, Administrator of District Cooperative Bank Shri Arun Gothi, Member of District Planning Committee Shri Sunil Sharma attended the programme.
---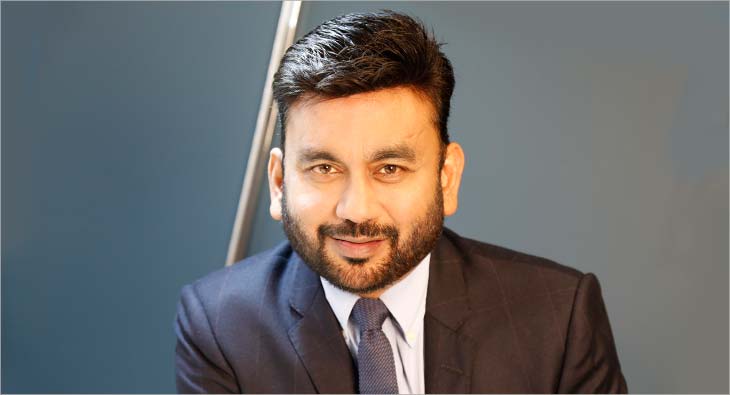 Shailesh Gupta elected President of Indian Newspaper Society
Bhopal:MMNN: 30 September 2019


Shailesh Gupta of Mid-Day has been elected President of the Indian Newspaper Society for 2019-20. The decision was taken at the 80th Annual General Meeting.
Gupta takes over from Jayant Mammen Mathew of Malayala Manorama.
L Adimoolam has been picked as the Deputy President, D D Purkayastha (Anand Bazar Patrika) the Vice-President and Naresh Mohan (Sunday Statesman) the Honorary Treasurer of the Society.
Mary Paul has been appointed the Society's Secretary General.
In January 2018, the Indian Newspaper Society nominated Gupta as a nominee to the board of the World Association of Newspapers, Paris.
In 2004-05, Gupta was elected as the youngest member of the Managing Committee of the Audit Bureau of Circulation. In 2012-13 he was the Chairman of the Audit Bureau of Circulation.

---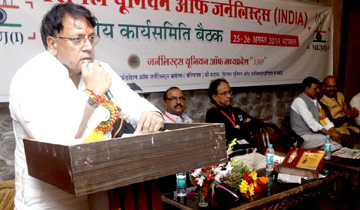 Journalists Protection Act to be implemented soon: Shri P.C. Sharma
Bhopal:MMNN: 26 August 2019


The government of the Chief Minister Shri Kamal Nath is committed to implement Journalists Protection Act in the state. The Minister for Public Relations Shri P.C. Sharma said this at a meeting of National Working Committee of National Union of Journalists India, organized by the Journalists Union of Madhya Pradesh (JUMP).
The Commissioner Public Relations Shri P. Narhari in his address described the Public Relations Department as a bridge between journalists and government. Along with the National President of NUJI Shri Pragyanand Chowdhary and General Secretary Shri Shivkumar Agrawal, Senior Lawyer of Supreme Court Shri Ashvini Dubey, officer bearers of the Journalists Union of Madhya Pradesh and Journalists from the state and country were present on the occasion. The vote of thanks was proposed by the Working President of JUMP Shri Khilawan Chandrakar.
---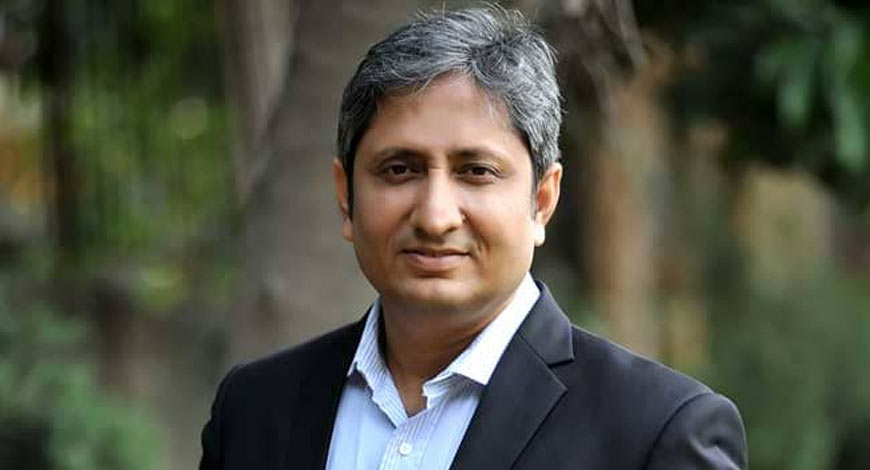 Indian journalist Ravish Kumar wins 2019 Ramon Magsaysay Award
Bhopal:MMNN: 2 August 2019


MANILA: Senior Indian journalist Ravish Kumar on Friday was awarded this year's Ramon Magsaysay Award, regarded as the Asian version of the Nobel Prize.
Kumar, 44, who is NDTV India's senior executive editor is one of India's most influential TV journalists, the award citation by the Ramon Magsaysay Award Foundation said.
He is among five individuals who were declared winners of the award, which is Asia's premier prize and highest honour and celebrates greatness of spirit and and transformative leadership in Asia.
Kumar, born in Jitwarpur village in Bihar, joined New Delhi Television Network (NDTV) in 1996 and worked his way up from being a field reporter.
After NDTVNSE -5.35 % launched its 24-hour Hindi-language news channel - NDTV India - targeting the country's 422 million native speakers of Hindi, he was given his own daily show, "Prime Time."
Kumar's "Prime Time" programme "deals with real-life, under-reported problems of ordinary people", it added.
"If you have become the voice of the people, you are a journalist," the citation added.
As an anchor, Kumar is sober, incisive, and well-informed, it said.
His more important distinction, however, comes from the kind of journalism he represents, the citation added.
"In a media environment threatened by an interventionist state, toxic with jingoist partisans, trolls and purveyors of 'fake news,' and where the competition for market ratings has put the premium on 'media personalities,' 'tabloidisation,' and audience-pandering sensationalism, Ravish has been most vocal on insisting that the professional values of sober, balanced, fact-based reporting be upheld in practice," it said.
His programme takes up current social issues; does serious background research; and presents issues in well-rounded discussions.
Kumar interacts easily with the poor, travels extensively, and uses social media to stay in touch with the audience, generating from them the stories for the programme.
Striving for a people-based journalism, he calls his newsroom "the people's newsroom," it said.
In electing Kumar to receive the 2019 Ramon Magsaysay Award, the board of trustees recognises his unfaltering commitment to a professional, ethical journalism of the highest standards; his moral courage in standing up for truth, integrity, and independence; and his principled belief that it is in giving full and respectful voice to the voiceless, in speaking truth bravely yet soberly to power, that journalism fulfills its noblest aims to advance democracy, the award citation said.
The four other winners of the 2019 Ramon Magsaysay Award are Ko Swe Win from Myanmar, Angkhana Neelapaijit from Thailand, Raymundo Pujante Cayabyab from Philippines and Kim Jong-Ki from South Korea.
Established in 1957, the Ramon Magsaysay Award is Asia's highest honour.
It celebrates the memory and leadership example of the third Philippine president after whom the award is named, and is given every year to individuals or organisations in Asia who manifest the same selfless service and transformative influence that ruled the life of the late and beloved Filipino leader.
This year's Magsaysay Award winners will each receive a certificate and a medallion with an embossed image of Ramon Magsaysay facing right in profile. They will be formally conferred the Magsaysay Award during formal presentation ceremonies to be held on August 31, 2019.


---
CM Shri Kamal Nath expresses grief over demise of Senior Journalist Shri Hansraj Sharma
Bhopal:MMNN: 5 February 2019


Chief Minister Shri Kamal Nath has expressed grief over the demise of the Senior Journalist Shri Hansraj Sharma. Shri Nath said that Late Shri Sharma has enriched this pious profession of journalism with dedication and devotion. The Chief Minister has prayed to the Almighty to grant peace to the departed soul and to give strength to the bereaved family to bear the loss.




---
Pushpendra Pal Singh re-elected as President. Sanjeev Gupta as Secretary and Shri Manoj Dwivedi as Treasurer of the PR Society Bhopal
Bhopal:MMNN: 20 January 2019


At Public Relation Society Bhopal, AGM Shri Pushpendra Pal Singh re- elected unanimously as President. While Shri Sanjeev Gupta as Secretary and Shri Manoj Dwivedi as the Treasurer of the PR society.

Shri Pushpendra Pal Singh Said Now we have the challenge to successfully organise the 2020 PRSI Annual convention at Bhopal. I am seeking the help and guidance of all esteemed members to make this convention as the most memorable event At the AGM annual report and Audited Accounts were presented and read by the Secretary Shri Sanjeev Gupta. All the members enjoyed the lunch together.




---
Journalists honour and respect to be preserved-PR Minister Shri Sharma
Bhopal:MMNN: 20 January 2019


Minister for Public Relations Shri P.C. Sharma attended a meeting of working committee of Journalist Union of MP (JUMP) here today. Shri Sharma said that the state government will take all necessary steps under the leadership of the Chief Minister Shri Kamal Nath to preserve respect and honour of journalists. Shri Sharma further mentioned that Journalist Protection Act is being sent by the government shortly to the Law and Legislative Affairs Department for necessary analysis. After this, further proceedings in this matter will be done, he added. A memento was presented to Shri Sharma by the State Secretary of the Union, Shri Naveen Anand Joshi. A memorandum was also given to him on this occasion.

---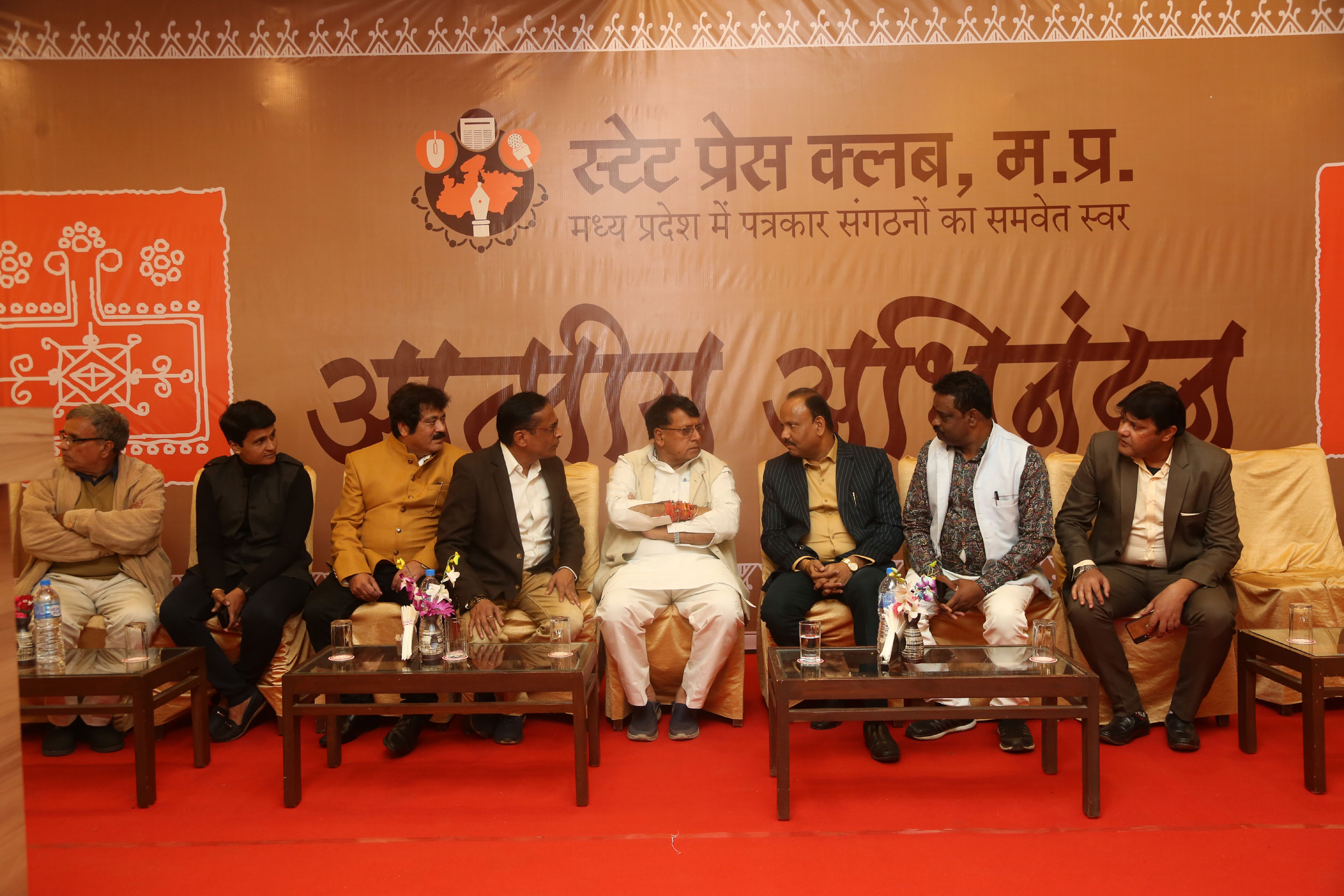 Government and Journalist relationship is indestructible -PR Minister Shri Sharma
Bhopal:MMNN: 10 January 2019


The Minister for Public Relations Shri P.C. Sharma said that efforts will be made to solve problems of women journalists by identifying them. Shri Sharma was addressing the programme of the State Press Club. He further mentioned that government and journalists relationship is indestructible. All possible efforts will be made to remove difficulties being faced by the journalists during work. All the things said in the manifesto for the welfare of journalists will be fulfilled by the state government. He mentioned that he will not make any announcement and promises made in the manifesto will be fulfilled. Moreover, Shri P.C. Sharma asserted that the Chief Minister Shri Kamal Nath begun his work with inauguration of Indigo Flight Service. Success has been achieved in linking Madhya Pradesh with parts of the country. Works for peoples welfare are being undertaken with commitment under the leadership of the Chief Minister Shri Kamal Nath. PR Minister Shri Sharma also extended New Years greetings to the journalists. The President of the Madhya Pradesh State Press Club Shri Praveen Khariwal, other Office Bearers and Journalists in large number were present on the occasion.
---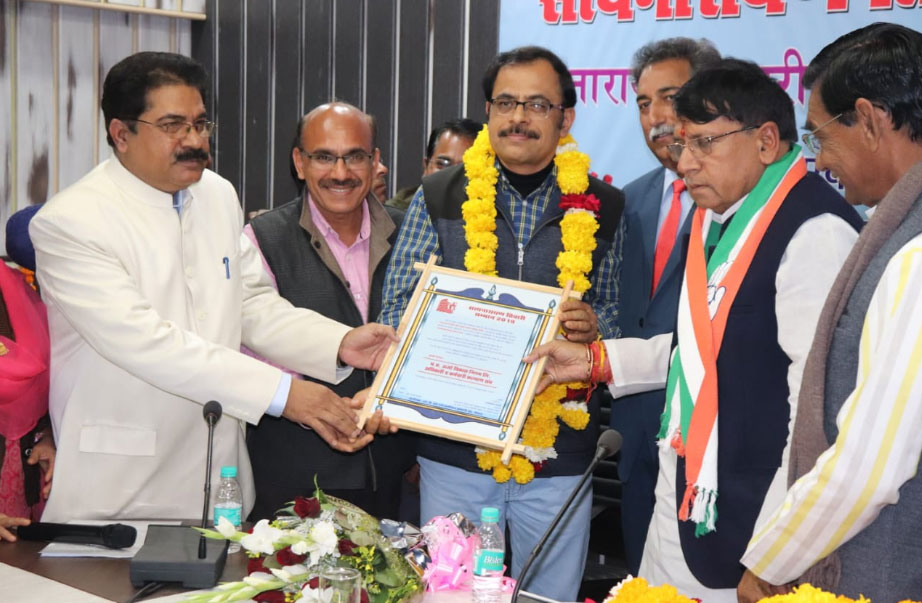 Enquiry to be conducted into cases registered against Journalists-PR Minister Shri Sharma
Bhopal:MMNN: 9 January 2019


Minister for Public Relations, Law and Legislative Affairs, Science and Technology, Aviation, Religious Trusts and Endowment, Shri P.C. Sharma at Satyanarayan Tiwari Samman Samaroh said that enquiry will be conducted into cases registered against journalists and action will be taken against culprits. Minister Shri Sharma mentioned that journalists will be able to do work with ease after the implementation of Journalist Protection Act. He further asserted that journalists also do struggle like trade unions for every section of the society. He also gave assurance to render help to employees, who were absent during the trade union movement. Shri Sharma mentioned that if problems of employees, who were absent during the trade union movement brought to his notice than it will be redressed too. Under the Satyanarayan Tiwari Samman 2019, Editor in Chief and Channel Head D.N.N., Digiana Group, Dr. Rakesh Pathak was honoured with Life Time Achievement Award. Similarly, Senior Journalist Shri Ajay Tripathi was honoured with Satyanarayan Tiwari Sampadak Samman and Special Correspondent Shri Dharmendra Singh Bhadoriya with Satyanarayan Tiwari Samman (Inter-state). Sushri Vandana Shroti, Shri Vaibhav Shridhar of Dainik Nav-Duniya, Shri Praveen Savarkar and Shri Arpan Khare were honoured with Satyanarayan Tiwari Samman (Madhya Pradesh).
---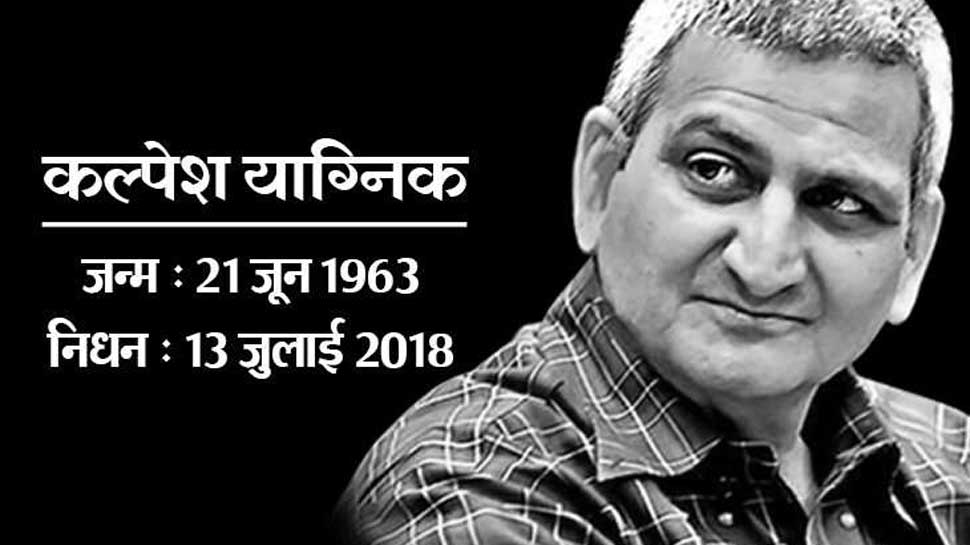 Shri Yagniks writings awakened the political leaders CM Shri Chouhan
Bhopal:MMNN: 13 July 2018


Chief Minister Shri Shivraj Singh Chouhan has expressed deep grief over the demise of journalist Shri Kalpesh Yagnik. In his condolence message Shri Chouhan said that Late Shri Yagniks thoughtful journalism and writings had the capacity to awaken the political leaders. After getting expertise in news analysis, he did a lot of elegant editorial writing. Chief Minister Shri Chouhan said that the forthright comments of Shri Kalpesh Yagnik on contemporary, social, economic and political issues will always be remembered. His departure before complete expression of his talent is an irreparable loss to the field of journalism. For Hindi journalism of Madhya Pradesh, his untimely death is indeed a sad moment. Shri Chouhan prayed to the Almighty to grant peace to the departed soul and grant strength to the family and his colleagues to bear the loss.
---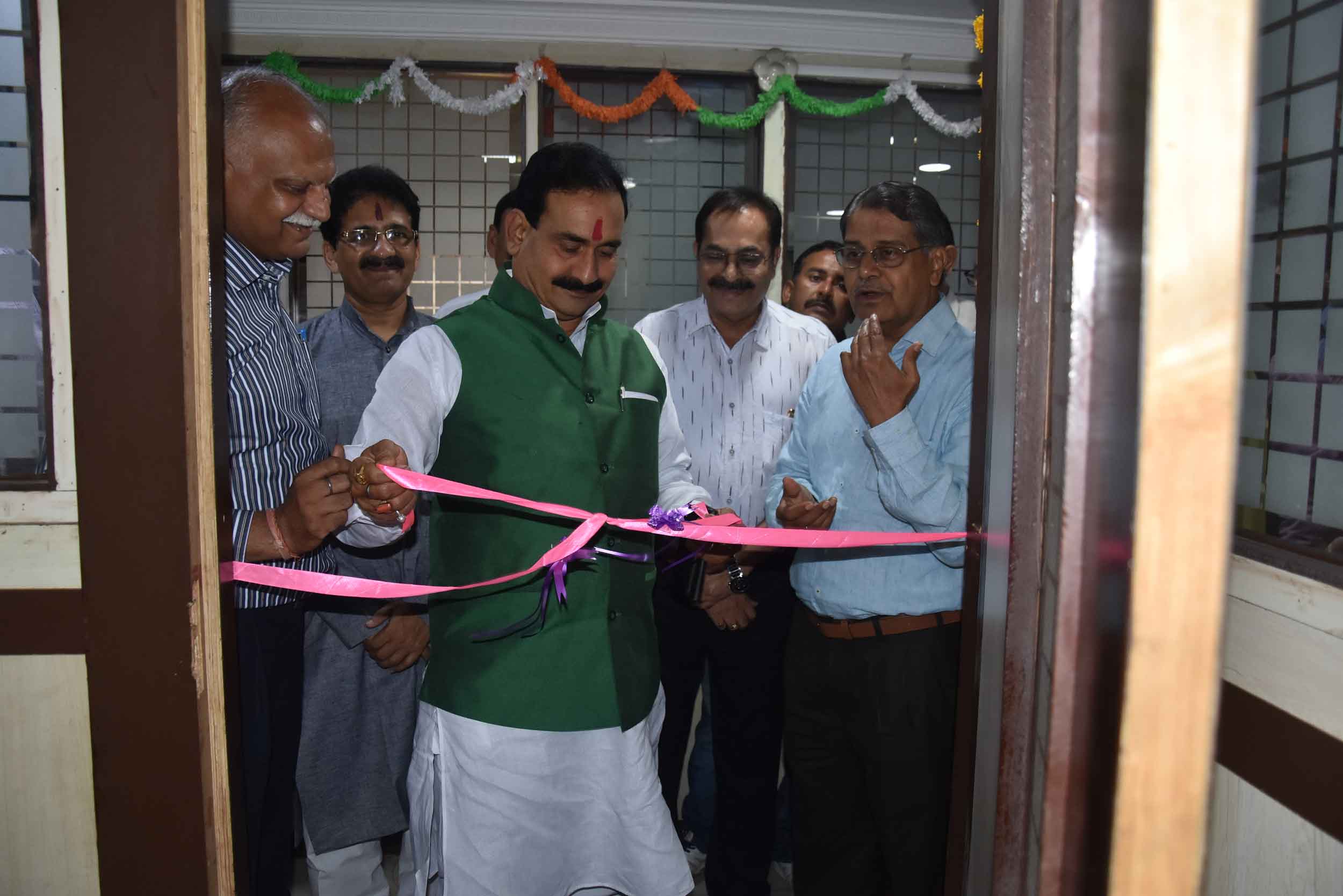 PR Minister Dr. Mishra inaugurates countrys first media incubation centre
Bhopal:MMNN: 4 July 2018


Minister of Public Relations, Water Resources and Parliamentary Affairs Dr. Narottam Mishra today inaugurated the Media Incubation Centre, set up in collaboration with the NITI Aayog at Makhanlal Chaturvedi National University of Journalism and Communication, Bhopal. He said that this is the country's first media incubation centre. Media entrepreneurship training will be given in this centre and entrepreneurs will also be mentored from time to time. It may be noted here that all media institutes are providing training on content creation and media management. But the demand for independent subject-matter experts in the actual media scenario is increasing. Hence there is a need to give training in entrepreneurship development. Keeping this need in mind, Makhanlal Chaturvedi National University of Journalism and Communication, decided to establish the Atal Incubation Centre with the help of NITI Aayog. This centre will train and guide media entrepreneurs. The centre will be operated through Samvad Bharti Sanstha. Director, Public Relations Shri Ashutosh Pratap Singh, Vice Chancellor of the University Shri Jagdish Upasne, Rector Shri Lajpat Ahuja and Registrar Professor Sanjay Dwivedi and other officials were present on the occasion.
---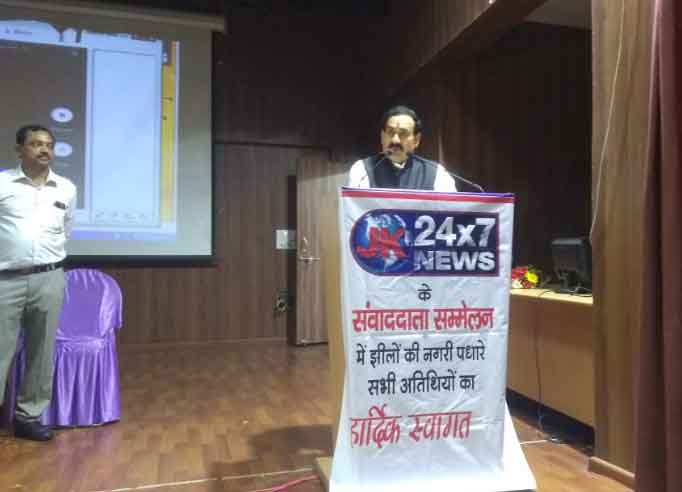 Government committed to support media PR Minister Dr. Mishra
Bhopal:MMNN: 25 Jun 2018


Public Relations, Water Resources and Parliamentary Affairs Minister Dr. Narottam Mishra today took part in the concluding ceremony of the two-day news conference of TV Channel JK 24x7 at the auditorium of State Animal Husbandry Training Institute. The PR Minister said on the occasion that the print and electronic media is fulfilling an important social responsibility. State government is committed to extend all possible support to the media. He extended best wishes to the TV reporters. Minister of State for Cooperatives, Bhopal Gas Tragedy, Relief and Rehabilitation (Independent Charge) Shri Vishwas Sarang said that media plays an important role in building of an individual and society. Shri Sarang stressed on the need to provide sufficient space to positive news and stop spread of separatist and negative forces. He said that media is impartial and strong, this is very good. Dr. Mishra and Shri Sarang released a souvenir published by the TV Channel. State Bureau of the channel Shri Subhash Shrivastava welcomed Dr. Mishra and Shri Sarang with bouquets.
---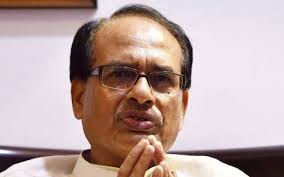 CM Shri Chouhan expresses profound grief over demise of Smt. Laxmibai Gupta
Bhopal:MMNN: 18 Jun 2018


The Chief Minister Shri Shivraj Singh Chouhan has expressed profound grief over the demise of Smt. Laxmibai Gupta, mother of Shri Suresh Gupta, the Additional Director,Public Relations Department. He has prayed to the Almighty to grant peace to the departed soul and to give strength to the bereaved family to bear this loss. Minister for Public Relations Dr. Narottam Mishra, Minister for Industries Shri Rajendra Shukla, Principal Secretary Shri S.K. Mishra, Commissioner Public Relations Shri P. Narhari, Officers and employees of the department besides media personnel have expressed condolences over the demise of Smt. Gupta. Late Smt. Laxmibai Gupta was sick since last 15 days and left for her heavenly abode at the age of 91 years at Bhopal in the morning today.
---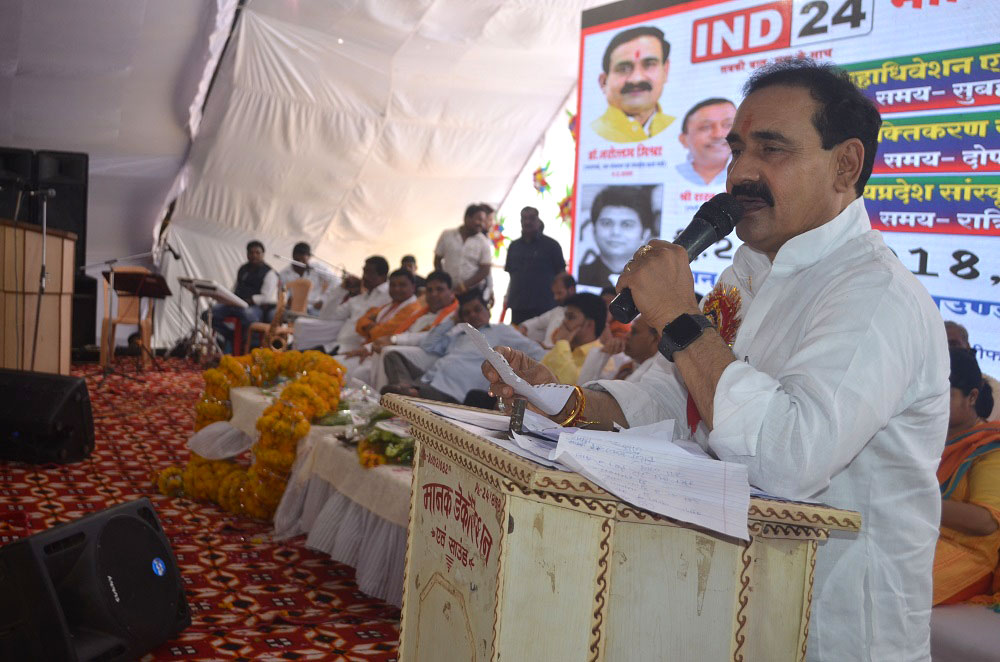 Media plays significant role in protecting countrys glorious culture
Bhopal:MMNN: 24 May 2018


Public Relations, Water Resources and Parliamentary Affairs Minister Dr. Narottam Mishra today felicitated senior journalists in journalists convention in Balaghat. Dr. Mishra said that journalists play an important role in works of national importance. The contribution of media can be significant in maintaining the respect and liveliness of Indian culture. The countrys glorious culture should be protected in this phase of modern society and communication revolution. For this the entire media world should remain alert and work in continuity. Minister Dr. Mishra said that Madhya Pradesh government has taken several steps for the welfare of journalists. The renewal period of the accreditation card has been changed from one year to two years. The provision for cashless treatment under health and accident insurance scheme has been increased from Rs 2 lakh to Rs 4 lakh and in case of sudden accidental death the provision of Rs 5 lakhs has been hiked to Rs 10 lakhs. Special guest on the occasion Minister for Farmer Welfare and Agriculture Department Shri Gaurishankar Bisen
---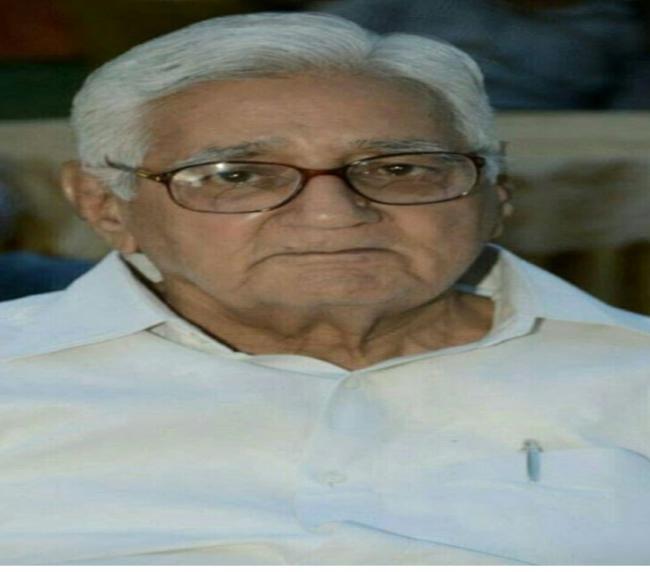 CM Shri Chouhan expresses profound grief over the demise of Senior Journalist Shri Vora
Bhopal:MMNN: 14 May 2018


Chief Minister Shri Shivraj Singh Chouhan has expressed profound grief over the demise of the Chief Editor of the Daily News Paper Amrit Sandesh, Raipur and Senior Journalist Shri Govindlal Vora. In his condolence message, Shri Chouhan said that late Shri Vora has led a simple life and dedicated his entire life for principles and social concerns. He had direct connection with common man. He always spent his journalism life fighting for truth. His death is an irreparable loss to the journalism. CM Shri Chouhan prayed to the Almighty to grant peace to the departed soul and to give strength to the bereaved family to bear this loss. It may be mentioned that Shri Govindlal Vora was working as the Chief Editor of Daily News Paper Amrit Sandesh, since its inception. He worked as the Editor of Nav Bharat and Chronicle, Raipur for 28 years. He left for heavenly abode at New Delhi, at the age of 84.
---

Journalists to get housing loan and interest grant
Bhopal:MMNN: 10 April 2018


Chief Minister Shri Shivraj Singh Chouhan has announced to raise the cashless treatment limit of journalists under Health and Accident Group Insurance Scheme to Rs 4 lakhs. Till now the limit was Rs 2 lakhs. He also announced to increase financial aid given in case of a journalists death from Rs one lakh to Rs 4 lakh, aid given for camera damage to journalists from Rs 25 thousand to Rs 50 thousand and 5 percent interest grant on housing loan up to Rs 25 lakhs. Shri Chouhan was addressing the national, state-level and regional journalists felicitation ceremony at the CM House today. CM Shri Chouhan said that journalism is an extraordinary and challenging task. A journalist has to fulfill different responsibilities under different circumstances. The desire and struggle to give a piece of information the shape of news is not easy. The journalist plays a significant role in democracy. He is the pillar of the system and bringing shortcomings to light is the most important responsibility of a journalist. The struggle in taking out news from news is mostly not visible. Quest for news during natural calamities, communal tension or terrorist activities can be fatal. He said that journalists should continue to be alert and active in bringing truth to the fore and give the society the right direction. Madhya Pradesh respects the role of journalists in social concerns and understands their sense of service towards the society. In this connection a Shraddha Nidhi has been set up for senior journalists. Making a mention of the changing phase of journalism, he said that the contribution of journalists during independence, freedom movement and emergency is importance and unforgettable. He also spoke on the effects of modern technique on the present day journalism. He mentioned about the leading journalists of the state and country. He felicitated 30 journalists with national, state-level and regional journalism award for the year 2015 and 2016. In his welcome address Public Relations and Water Resources Minister Dr. Narottam Mishra said that journalists have to be constantly active and alert. They have to face new challenges and fulfil responsibilities every day. State government respects this role of journalists. Commissioner Public Relations Shri P. Narhari proposed the vote of thanks. MP Shri Alok Sanjar, Mayor Shri Alok Sharma, Chief Secretary Shri B.P. Singh, Principal Secretary Public Relations Shri S.K. Mishra, senior journalists, public representatives and officers were present on the occasion. Journalists felicitated National award: Manikchandra Vajpayee National Journalism Award was given to Shri Rambahadur Rai, Delhi and Shri Ramesh Patange, Mumbai. Ganesh Shankar Vidyarthi National Journalism Award to Shri Ashwini Kumar, Delhi, Sushri Nalini Singh, Delhi while Vidyanivas Mishra National Journalism Award was given to Shri Abhilash Khandekar, Bhopal and Shri P. Narayanan, Kerala. In the category of journalists from national channels working in Madhya Pradesh Shri Manoj Sharma was awarded and Shri R. C. Sahu was awarded in the cameraman category from national channels working in Madhya Pradesh. State-level Award: Satyanarayan Shrivastava state-level Journalism Award was given to Shri Arun Patel and Shri Ganesh Sakalle. Journalists from State-level channels who were awarded include Shri Rakesh Agnihotri and Shri Ajay Tripathi. Mahendra Choudhury State-level Photo Journalism Award was given to Shri Sanjiv Gupta and Shri Mahesh Jha. In the Cameraman category working in state-level channels Shri Makarand Jambhorkar and Shri Ajay Pandey were awarded. Regional Journalism Award: Shri O.P. Shrivastava and Shri Anil Dube were awarded the Sharad Joshi (Bhopal) Anchalik Patrakarita Samman, Rahul Barpute (Indore Anchalik Patrakarita Samman to Shri Jaiprakash Tapadia and Shri Raman Rawal, Ratanlal Joshi (Gwalior) Anchalik Patrakarita Samman to Shri Rajendra Kumar Shrivastava and Shri Ganesh Sanwala, Jivanlal Verma Vidrohi (Jabalpur) Anchalik Patrakarita Samman to Shri Chaitanya Bhatt and Shri Yogesh Kumar, Kanhaiyyalal Vaidya (Ujjain) Patrakarita Samman to Dr. Ghanshyam Batwal and Shri Sandeep Kulshreshtra, Master Baldev Prasad (Sagar) Anchalik Patrakarita Samman to Shri Ramesh Rajput and Shri Shailendra Thakur and Banarsi Das Chaturvedi (Rewa) Anchalik Patrakarita Samman to Shri Gaya Prasad Shrivas and Shri Sanjay Kumar Payasi.
---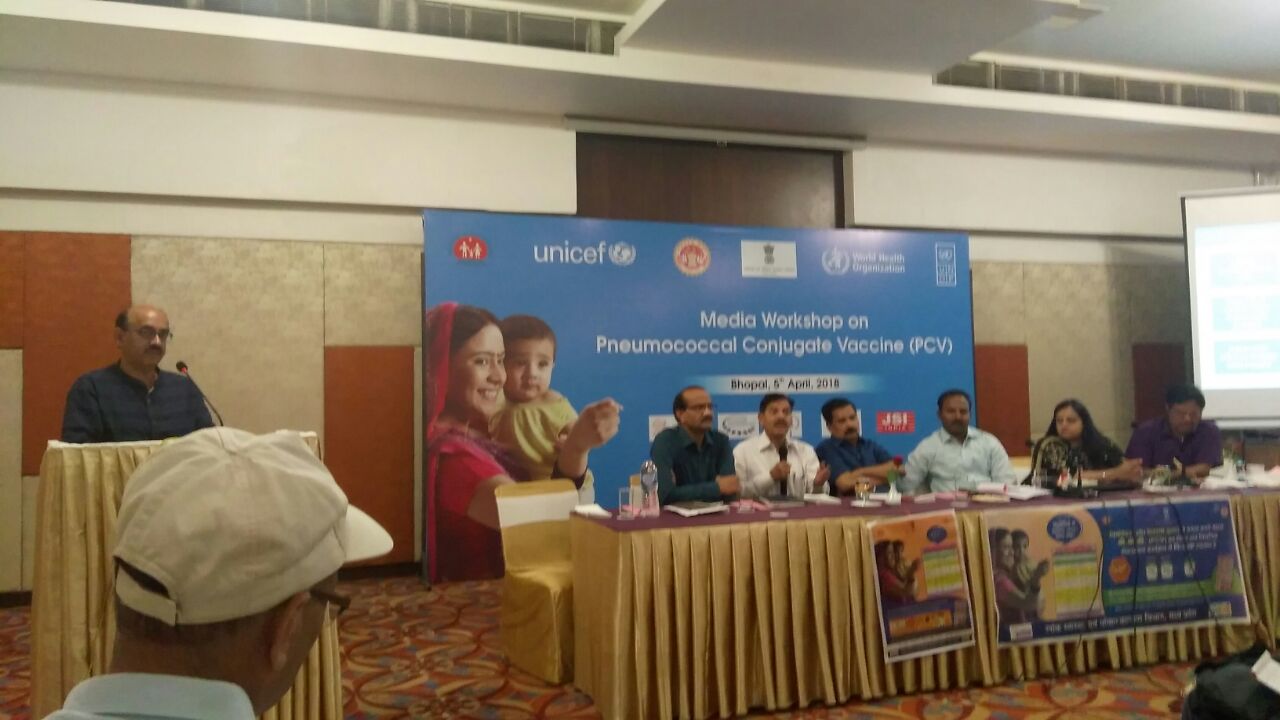 UNICEF Media Workshop PCV available at all Districts of MP from April 7-Introduction of Pneumococcal Conjugate Vaccine in Universal Immunilization Programme
Bhopal:MMNN: 5 April 2018


Unicef in association with National Health Mission,WHO,UNDP organised a media Workshop to give information about the availability of PCV Vaccine at all district hospitals of MP under the Universal Immunization Programme .Mr.S.Vishwanathan,Mission Director Said"Every officer and Health staff of MP is responsible for effective implementation of the child immunization program,the expenses perfamily for Vaccination is the lowest in MP".
an a Question asked by the MetroMirror to Dr.Santosh Shukla,State Immunilization Officer relating to the families optional immunization from private hospitals.Dr.Shukla Said"GovtVaccination is completely reliable and least expensive.we would try to aware more families".

Painless V/S Painful Vaccination While talking to Dr.Jyotsana Shrivastava Head of Paediatrics,Gandhi Medical Collage regarding the Painless Vaccinations without side effects available at the private hospitals at very highcost,Dr.Jyotsana Said"Both the vaccines do the same work.Painless vaccination are imported,that's why they are very costly".
---

National Security issue is relevant and contemporary-Governor
Bhopal:MMNN: 1 April 2018


The Governor Smt. Anandiben Patel while addressing the Media Mahotsav -2018 today, said that making subject like national security a focal issue by media is not only relevant but is contemporary. Journalists also hold responsibility towards security of India, not less than the government, administration and the security forces, as journalists are medium, who forward information to the people. Negligence while reporting issues related to national security can cause big damage; we have seen the outcome during the attack in Mumbai in 2008. We all should take lesson from the incident and should follow a strategy by preparing it. Pracharak of RSS Shri Indresh Kumar, Senior Thinker Shri K.N. Govindacharya, Vice Chancellor of Makhanlal Chaturvedi Rashtriya Patrakarita Vishwavidyalaya Shri Jagdish Upasne, Vice Chancellor of M.P. Bhoj Mukt Vishwavidyalaya Prof. Ravindra Kanhere, Director of NISCAIR-CSIR Dr. Manoj Kumar Pateriya and President of Organising Committee Shri S. K. Raut were present on the occasion. The Governor Smt. Patel said that information and information and technology hold maximum importance at present. New discoveries are being made in the field of information and communication and it can be called a revolution in communication in a way. She stated that the objective of communication means and communicators is to build an enlightening, educated, aware and sensitive society. This is only possible when newscasters also possess such qualities. Media choupal has objective to give reasonable place and time to development, science, environment, culture and non political message as required by the society. Due to the internal competition among the media, sometimes some news are shown in more influential manner, which always create a fear of dispute. Rashtriya Swayamsevak Sangh Pracharak Shri Indresh Kumar said that we have kept a dream before the 126 crore public of India that we will build a new India. He said that India is in favour of unity, peace and non-violence, here there is no place for fighting. Development is the only issue in our country. Our Constitution is the world's most popular Constitution. Senior thinker Shri K.N. Govindacharya said that India is not a piece of land. India is a civilization and is an undivided country. He said that one should stop looking at India with the western outlook, it should be seen as India. Hence, media should say the truth. President of the organising committee Shri S.K. Raut proposed the vote of thanks. The welcome address was given by organiser of the programme Shri Anil Soumitra.
---
Editor in chief of METROMIRROR meets Sh. Jagdish Upasane VC of MCNUJC
Bhopal:MMNN: 27 March 2018


Today met Sh. Jagdish Upasane ji who took charge as VC of MCNUJC Bhopal.He is very Intelligent, Practical and believes in Simple living & HighThinking.Discussed about quality of Media Training, importance of Digital Media, and Media principles. He said "sense of responsibility for all and Digital Media would be the focus area" Photo:www.MetroMirror.com

---
PRCI PR HALL OF FAME NATIONAL AWARD FOR SHIV HARSH SUHALKA,
DAINIK BHASKAR WINS NINE CORPORATE COLLATERAL AWARDS
Bhopal:MMNN: 9 March 2018


Mr Shiv Harsh Suhalka, Editor in Chief of MetroMirror.com and Past Chairman of PRCI, Bhopal Chapter Awarded PRCI PR Hall of Fame National Award by the PRCI Governing Council at the 12 th Global PRCI PR Conclave held at Shantai Hotel, Pune on 9-10 March, 2018.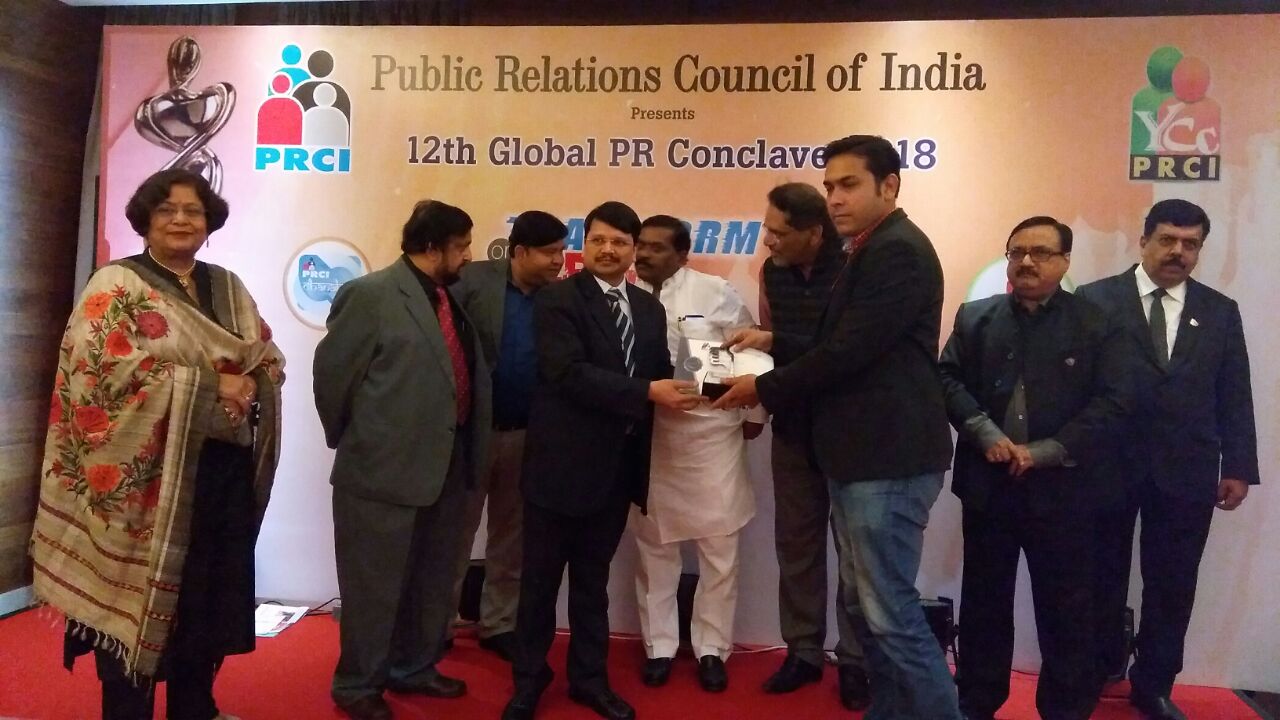 Mr MB Jayram, Chairman-Emeritus and Mr BN Kumar, National President, alongwith other dignitaries presented the Award. Leading Hindi Daily Dainik Bhaskar won 9 Corporate Collateral Awards in various categories of Communications,Branding & CSR initiatives. At the PRCI Conclave Mr Gautam Dey of Dainik Bhaskar received the Awards.

---
Public Relations Council Of India -12th Global Communication Conclave Starts today.
Pune:MMNN: 9 March 2018


Ramesh Gopalkrishnan,Facebook Head ,APAC to inaugurate the coveted Annual event,alongwith PRCI Chief Mentor MB Jayram and National President B.N.Kumar.
Pune: the city is all set to host the 12th Global Communication Conclave .Public Relations Council Of India (PRCI)which has emerged as a premier communication exchange for PR,Media,Advertising,HR Marcom Professionals and Mass Communication students and academicians is holding the conclave focusing on the theme Transform Or Perish.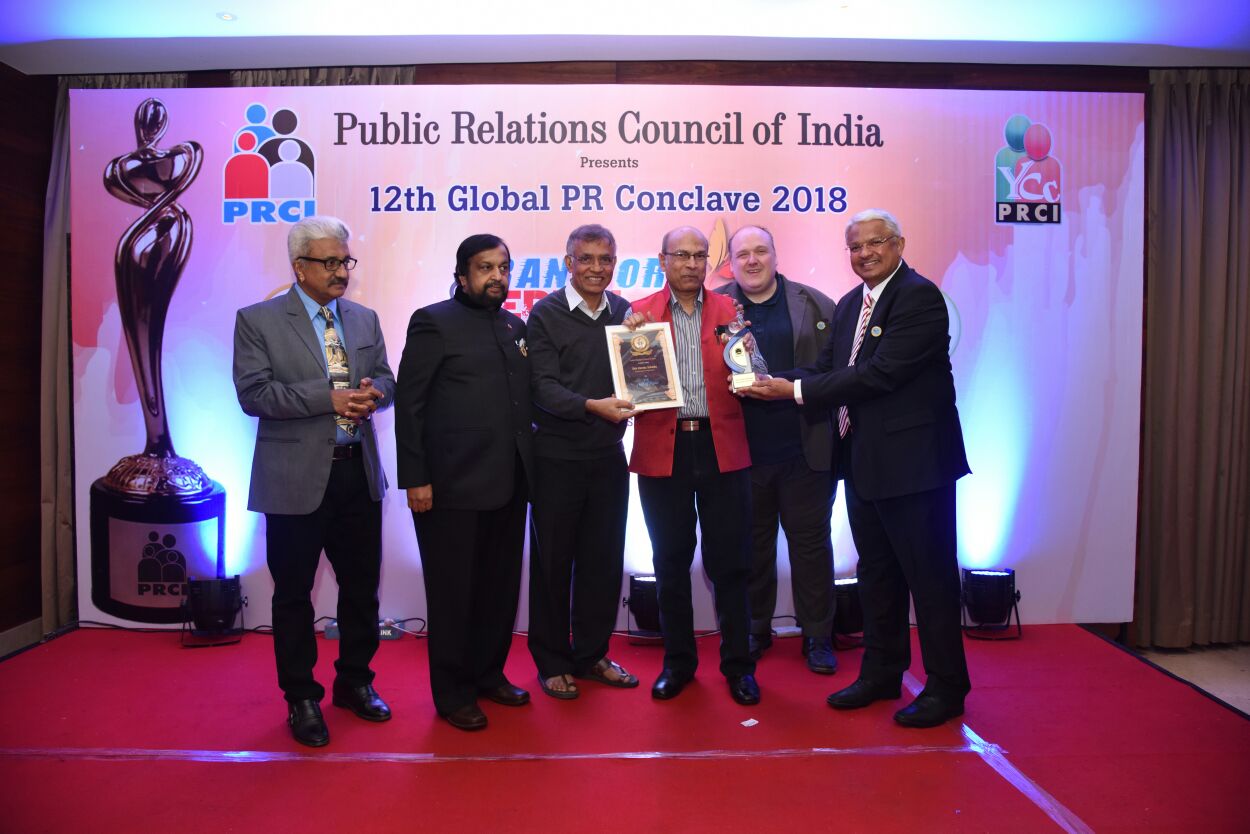 The venue is :all spice,Shantai hotel,Rasta Peth Road .Apart from the rapid developments in technology,life around us too is changing fast -faster than the speed of thought. What we think today may not be relevant tomorrow.Some of these rapid developments would need a total transformation ,and not a mere change."said Conclave Chairman and PRCI National President B.N.kumar.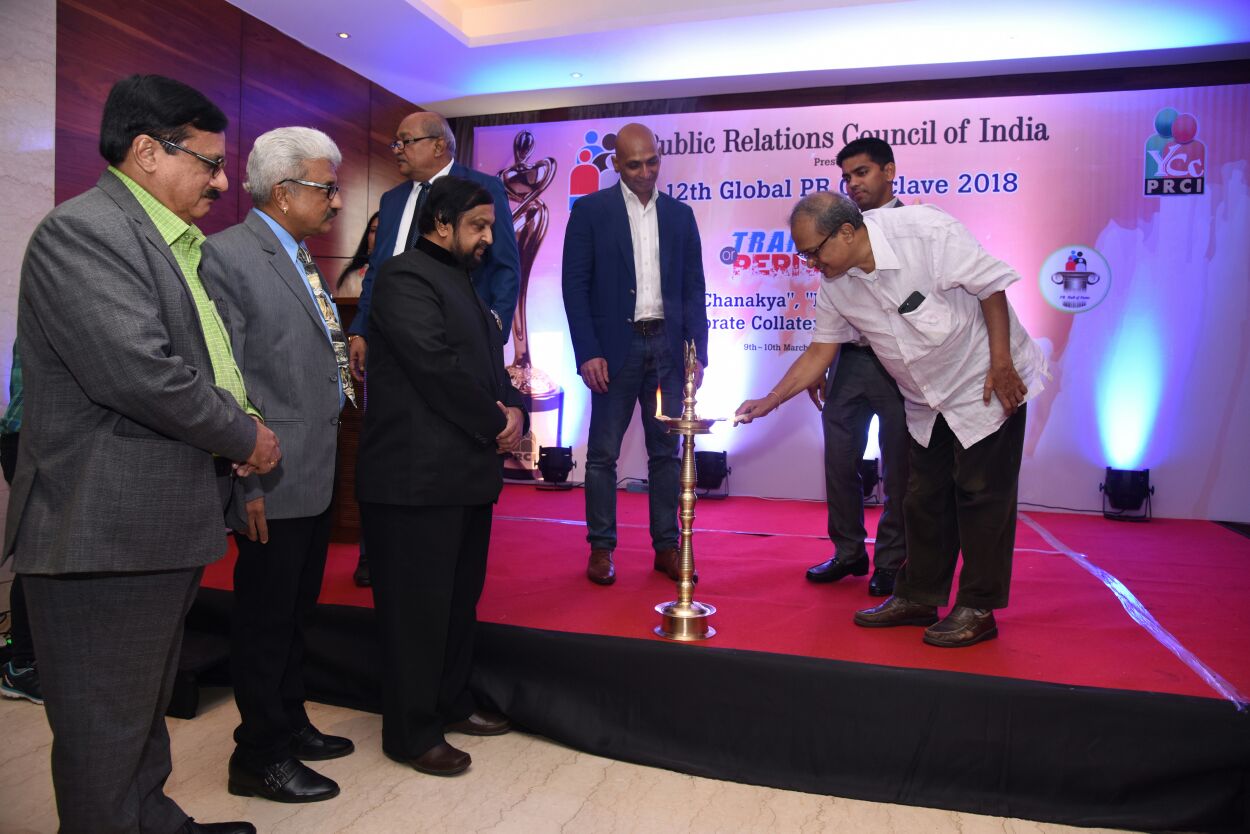 We therefore,plan to focus on sub-themes covering a host of subjects such as PR.Corpcom ,Media ,Social Media,Advertising.Crisis,HR,Mentoring ,CSR,Artificial intelligence,Governance ,Film Agriculture,Energy ,Urban infra etc. with the overall theme-TRANSFORM OR PERISH,he said.
PRCI Chairman emeritus and chief mentor M B Jayram said:"we are inviting top notch Speakers ,Corporate Honchos,Change Leaders and above all those intiating Transformation in their chosen field."
PRCI will also present its much sought -after signature awards under the Chankya series and induct achievers into the PR Hall of Fame.and , we will present the popular PRCI Collateral Awards-a talent recognition for communication professionals ,Jayaram said.. IIT Kanpur Alumni Association's Pune chapter will be the Knowledge partner for the tech session covering IoT,Artificial,Intelligence,Big Data and Robotics.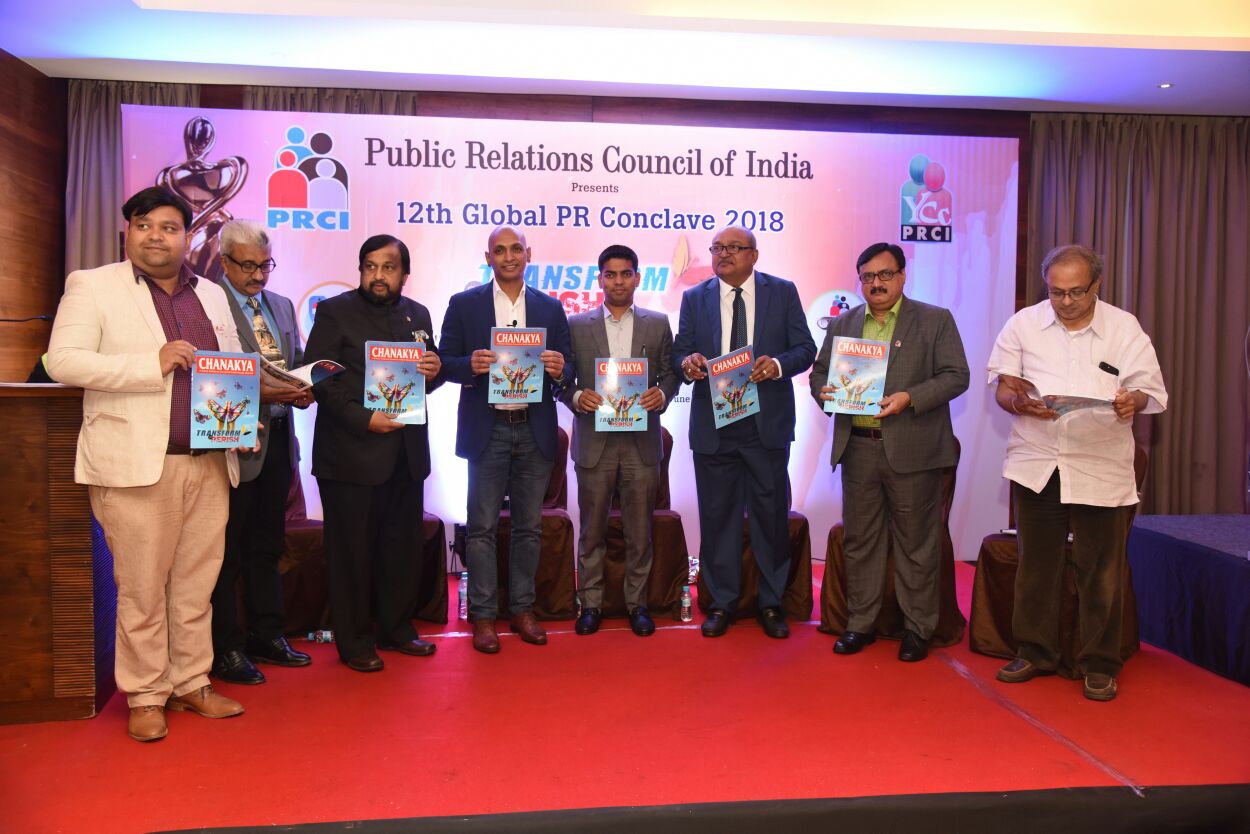 "With the fast changing technology becoming the key enabler in today's world,Communication,Media,Advertisingand HR Professional can ill afford to ignore the rapid developments around them ,"said Shailendra Agarwal.Presidentof IIT Kanpur Alumni Association.Pune chapter,said."We are happy that PRCI has taken up and absolutely fitting theme Transform Or Perish ", he added.
PRCI and its Youth Wing Young Communicators Club (YCC) will hold a separate conclave mainly for communication students at the Symbiosis Vishwabhuvan Auditorium,Senapati Bapat Marg,Pune. in the first half of march 9.

PRCI will also present its signature awards under the Chanakya series.induct communication veterans into one and the only PR Hall of Fame .apart from felicitating achievers with a host of Collateral Awards.The Pune conclave ,thus,promises many takeaways,apart from being a good meeting point to share thoughts and ideas to be able to face lurking future challenges ,said R.T. Kumar, Governing Council Chairman of PRCI.
Top Honours today for Adfactors' Madan Bahal,Chandra Mohan Puppla,Roma Balwani,Devendra Bhujbal,Prakash Dubey -Group Editor,Dainik Bhaskar,Barun Jha of PTI.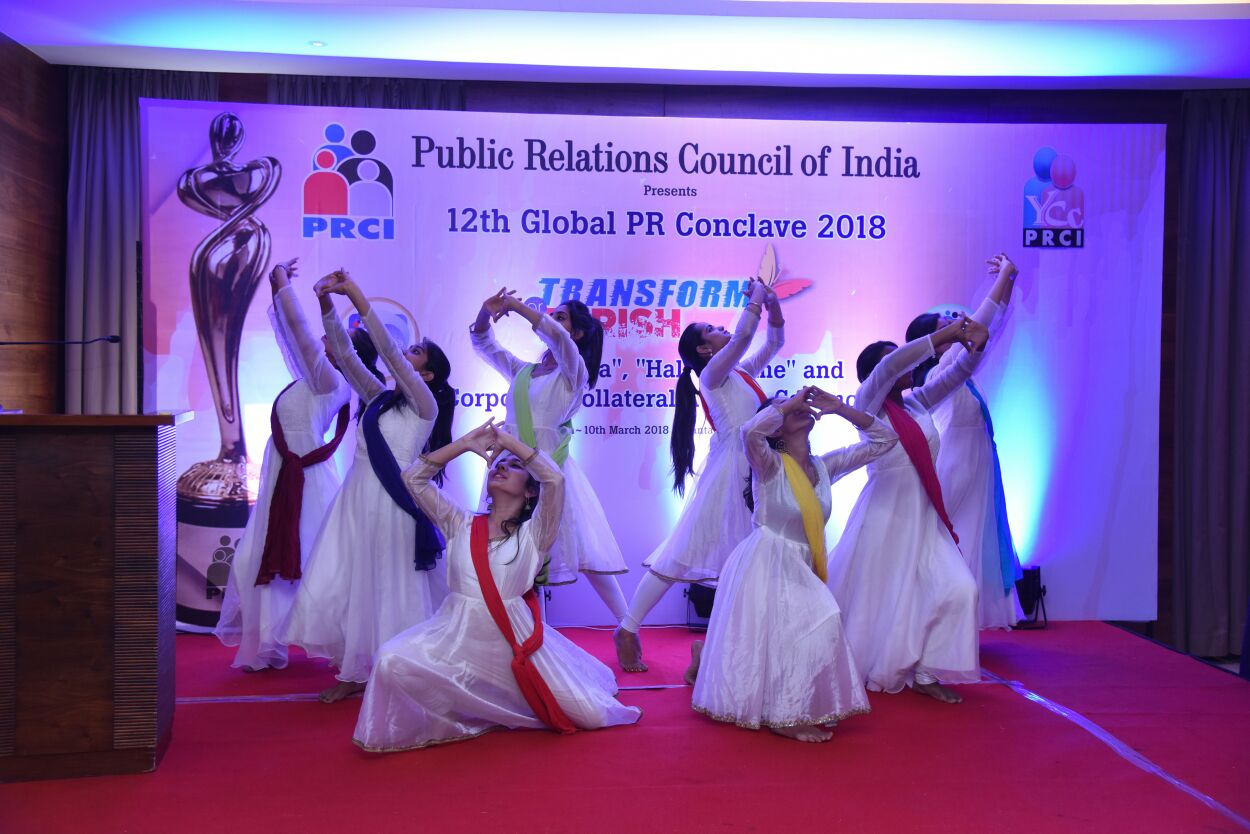 PRCI Hall of Fame National Awards for PWC'S Nandini Chatterjee,JP Sharma and MetroMirror.com -BrainPower Media's Editor-in-Chief Shiv Harsh Suhalka.
Dainik Bhaskar ,Indian Oil Corporation and NTPC rocks to grab Corporate Collateral Awards.





12th PRCI Global Communications Conclave,9-10 March 2018 Pune.
---
CM Shri Chouhan Expresses Grief over the demise of Shri Pandey
Bhopal:MMNN: 9 March 2018


Chief Minister Shri Shivraj Singh Chouhan has expressed profound grief over the demise of the Senior Journalist Shri Prakash Pandey. Shri Chouhan has prayed to the Almighty to grant peace to the departed soul and strength to the bereaved family to bear this loss.
---

MP leading state in development and public welfare works: CM Shri Chouhan
Bhopal:MMNN: 26 February 2018


Chief Minister Shri Shivraj Singh Chouhan said that in the present political scenario, the new trend of politics of performance has begun. Only those who progress will succeed. Today Madhya Pradesh is a leading state in development and public welfare works. About one and a half decade ago, the state was considered backward and bimaru. He said that Madhya Pradesh is a progressive and fast developing state. It tops in agriculture, Pradhan Mantri Gramin Awas Yojana, Public Service Guarantee Act, Tourism, Solar Energy, Cleanliness Survey, Social Security schemes, Road, Power, Irrigation, Women Empowerment and Farmer Welfare works in the country. Shri Chouhan said this during an informal chat with journalists of Karnataka state at Vidhan Sabha premises today. On the occasion Principal Secretary to the Chief Minister Shri S.K. Mishra and Commissioner Public Relations Shri P. Narhari were also present. CM Shri Chouhan said that the state government has given topmost priority to development and public welfare works, made several innovations and implemented effective schemes. Nearly 50 percent jobs are reserved for women in local self governments and in teachers posts and in all other government jobs except Forest Department 33 percent has been reserved for women empowerment. In year 2006, Ladli Laxmi Yojana was launched in the state to ensure that daughters are not considered burden besides proper arrangement of their education. Today there are 37 lakh Ladli Laxmis in the state. These girls are being provided with more than Rs one lakh for education and on attaining 21 years of age. Good results of these efforts have also started showing. Bhind district was the most backward of all districts in the state in sex ratio but now this ratio has also improved. The bill related to death penalty to rapists has been passed in the Vidhan Sabha and has been sent to the President for his approval. Similarly, farmers being given loan on zero percent. State government extends all possible assistance to farmers at the time of natural calamity. Several effective steps are taken along with relief works like Bhavantar Yojana to compensate for the losses. Loss is estimated at the value of Rs 30 thousand per hectare so that the farmer does not get disappointed even in adverse circumstances. A law has been made in state and the poor person has been made land owners. Mukhya Mantri Medhavi Vidyarthi Chhatravritti Yojana has been started so that poor outstanding students get opportunities for development and shortage of funds does not hamper their growth. In this state government bears the fees of higher education of outstanding children. Shri Chouhan told that Madhya Pradesh is being awarded the Krishi Karman Award for the last five consecutive years. Agriculture Growth Rate is 20 percent on an average. Irrigated area has increased from 7.50 lakh to 40 lakh hectare. Work is on to increase the irrigated area upto 80 lakh.Narmada-Kshipra has been added to the Nadi Jodo Pariyojanas. Narmada-Gambhir work is near completion. Madhya Pradesh is on top in implementation of Pradhan Mantri Gramin Awas Yojana. The state has bagged the Best State Award for Tourism. Madhya Pradesh is the first state to form the Public Service Delivery of Guarantee Act. In the Cleanliness Survey last year, 22 cities out of the selected 100 cities were of Madhya Pradesh. MP is leading in the country in environment conservation awareness and realization of duties. The worlds biggest water conservation campaign was initiated in the form of Narmada Seva Yatra. Nearly 6.73 crore saplings were planted on both the banks of the river. In a discussion with journalists Shri Chouhan seconded the idea of conducting elections simultaneously all over the country. Lauding the efforts of the Prime Minister Shri Narendra Modi, he said that development is hindered when separate elections are held. Holding elections at the same time is in the interest of the country. Shri Chouhan said that he will hold a discussion in this regard during a meeting of Chief Ministers to be held shortly.
---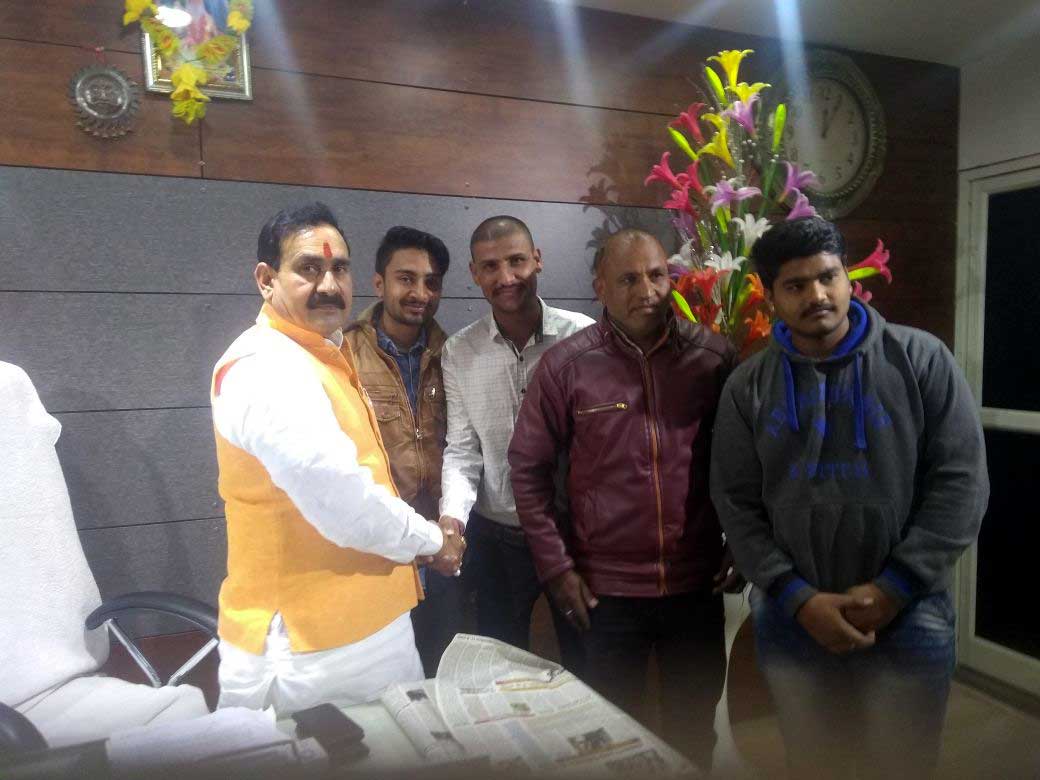 Journalist Union office-bearers meet PR Minister Dr. Mishra.
Bhopal:MMNN: 16 January 2018


Office-bearers of Journalist Union of Madhya Pradesh, Indore branch today paid a courtesy visit to Public Relations, Water Resources and Parliamentary Affairs Minister Dr. Narottam Mishra at his residence. Among those who met the minister include Shri Omprakash Pharkia, Shri Champalal Gurjar. Shri Rajendra Purohit, Shri Omprakash Jain,. Shri Om Baba, Shri Santosh Vajpayee, Shri Ghamnshyam Soni and Shri Ashok Badgujar etc
---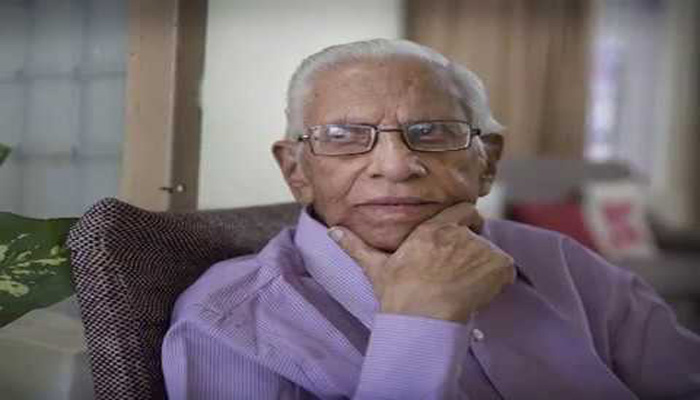 Dr. Trikha Prepared a Generation of Value Based Journalists: CM Shri Chouhan.
Bhopal:MMNN: 15 January 2018


Chief Minister Shri Shivraj Singh Chouhan has expressed profound grief over the demise of Senior Journalist and Media Educationist Dr. Nand Kishore Trikha. Eighty two years old Dr. Trikha left for heavenly abode today at New Delhi. Shri Chouhan said that Dr. Trikha has carried out remarkable works for journalism education and for the welfare of the media personnel. His contribution in preparing value based journalists is incomparable. CM Shri Chouhan prayed to the Almighty to grant peace to the departed soul and to give strength to the bereaved family to bear this loss
---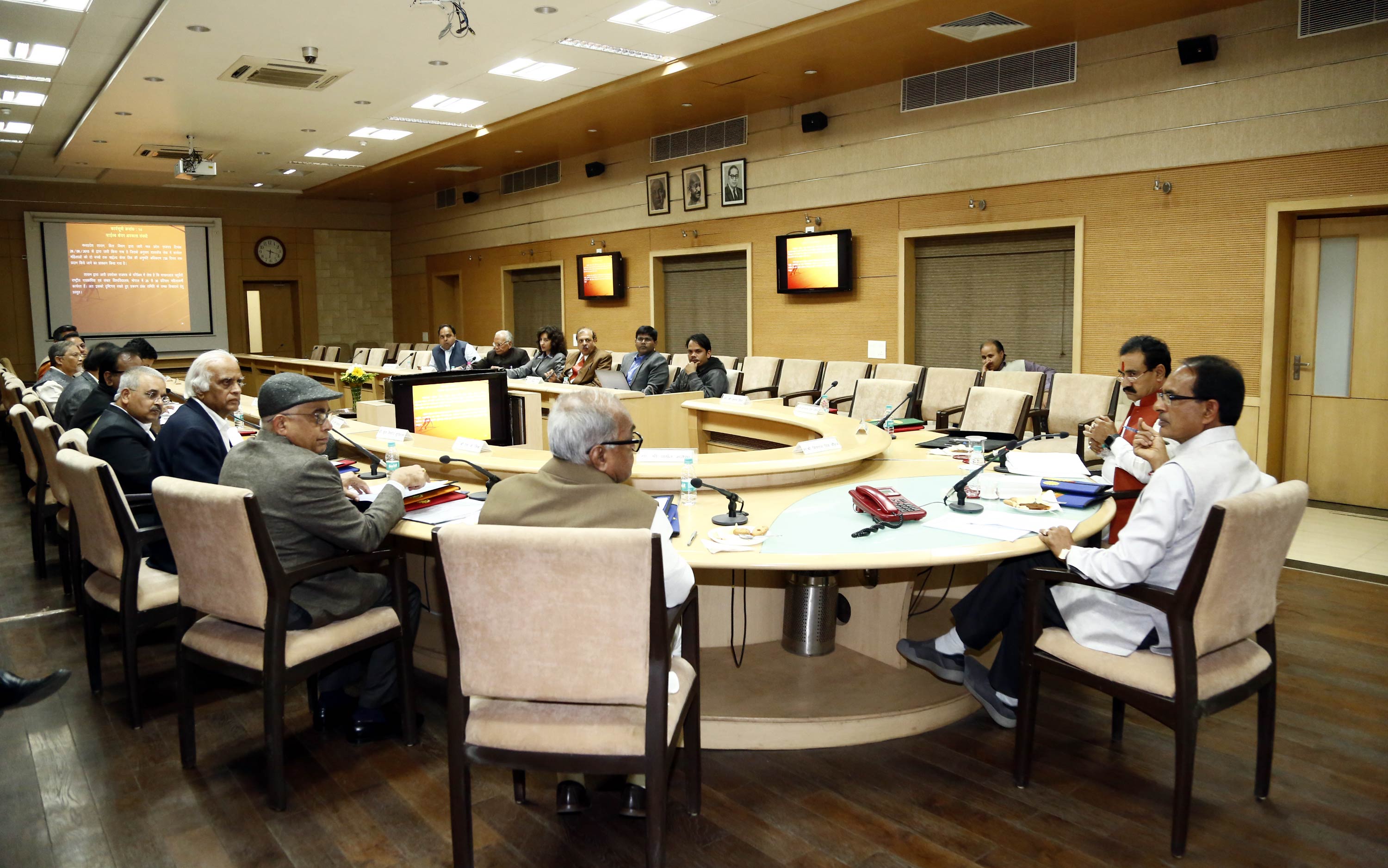 Media incubation centre to be set up at Makhanlal University.
Bhopal:MMNN: 9 January 2018


A media incubation centre will be established in Makhanlal Chaturvedi National University of Journalism to promote start-ups in the media sector. NITI Ayog has granted approval for this. The university will conduct detailed study on factors of socio- economic heterogeneity in society and their redressal. These decisions were taken at a meeting of the managment committee and Maharparishad of the university chaired by CM Shri Chouhan today. CM Shri Chouhan said that research and study will also be conducted on Adwait Vedanta at the University. The new posts should be filled under Higher Education and UGC norms. It was told at the meeting that the Language Study Centre an Cultural Study Centre have begun functioning in the University. A foreign media study centre will be set up at the university in which news published in Pakistan, China and Nepal media will be analysed. The University has conducted BCA examination online. As many as 210 new study centres have been recognized in the last one year by the university. The number of students has increased during this period by 12 percent. The University has published the first Sanskrit News Magazine Atulya Bharatam. A social media research centre has been set up in the university. Finance Minister Shri Jayant Malaiya, Public Relations and Water Resources Minister Dr. Narottam Mishra, MP Shri Alok Sanjar, Vice-Chancellor Dr. B.K Kuthiyala besides government and non-government members of the Mahaparishad were present during the meeting.
---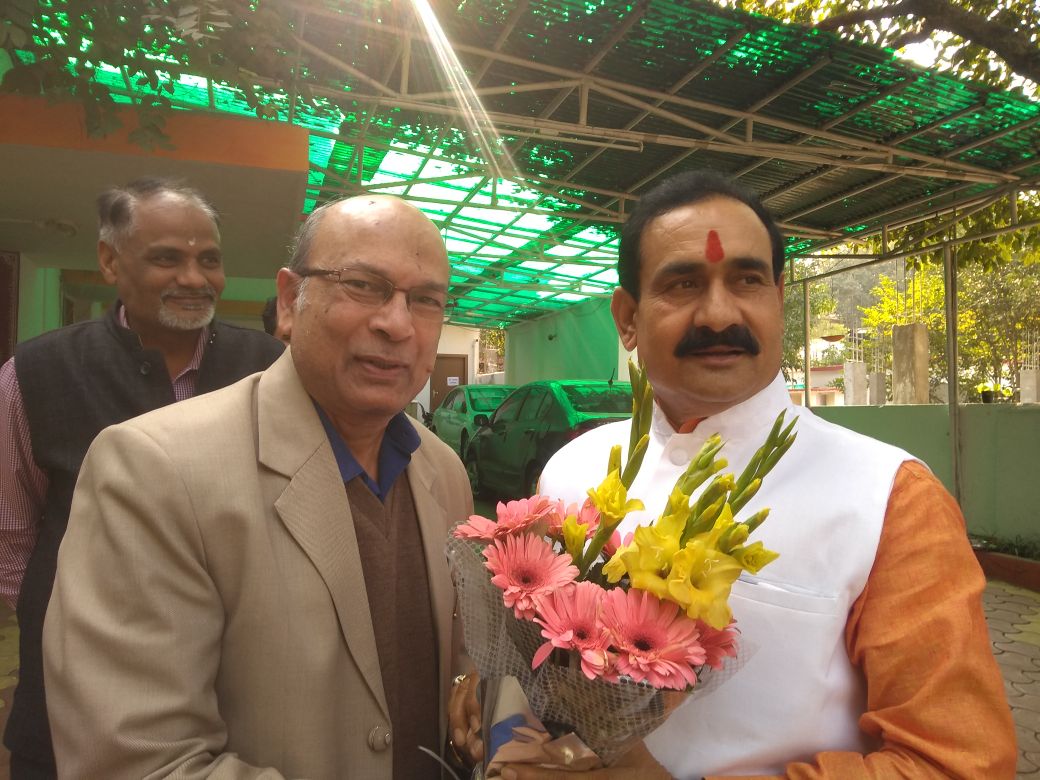 Mr. Suhalka greets Dr Narottam Mishra, PR Minister
Bhopal:MMNN: 2 January 2018


President of the Digital Press Club and Editor in Chief Metromirror.com Sh Shiv Harsh Suhalka greeted Dr Narottam Mishra, Public Relations Minister, at his residence. He wished him Auspicious and fruitful New Year 2018.
---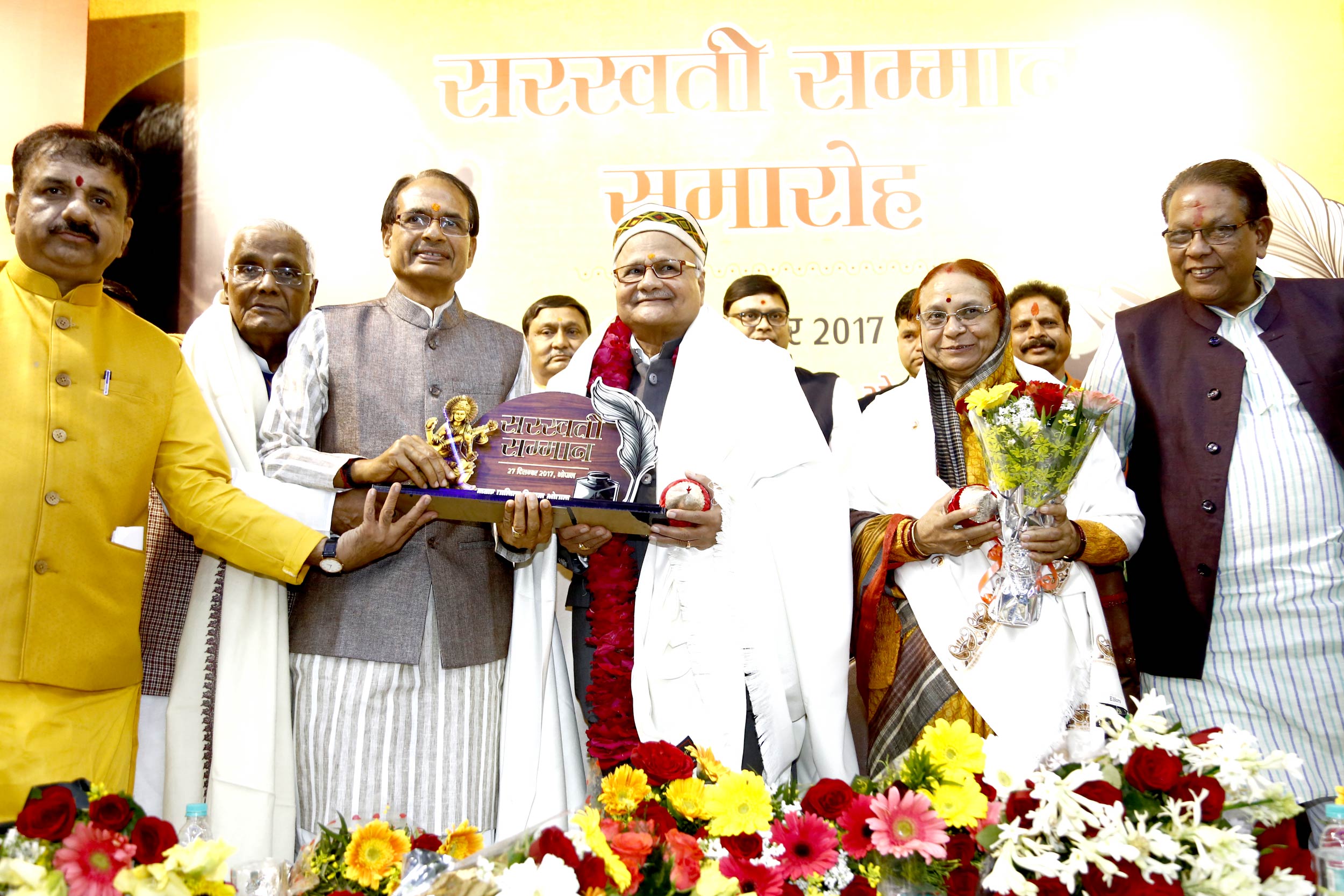 Prominent Journalist, Poet and Writer Shri Mahesh Shrivastava Honoured with Saraswati Samman
Bhopal:MMNN: 27 December 2017


Chief Minister Shri Shivraj Singh Chouhan honoured prominent journalist Shri Mahesh Shrivastava with Saraswati Samman here today. The Saraswati Samman has been instituted by the Municipal Corporation-Bhopal to honour poet, who gives new direction to the society by effective journalism and writing. Shri Mahesh Shrivastava was honoured with shawl-shreepahal and a samman nidhi of Rs. 2 lakh. This samman samaroh is a creative effort of the municipal corporation. CM Shri Chouhan said that Shri Mahesh Shrivastava has equal command on both prose and verse. He further mentioned that Mahesh Ji has written a song to unite Madhya Pradesh in one bond. Development is not possible without a sentimental bond. He has done a remarkable work by writing a Madhya Pradesh Gaan. Mahesh Ji has unique talent. He is a blend of knowledge, devotion and deeds. He is a jewel of Madhya Pradesh, Shri Chouhan added. Shri Mahesh Shrivastava in his sentimental reply said that he has become an ocean by the love of the citizens. He mentioned that Shri Chouhan is the Chief Minister for the welfare of the people. While giving a message to the new generation of journalism, he said that journalist, who does not bow, gives shape to the ideal journalism. Journalist must learn to take risk. Shri Mahesh Shrivastava was also honoured by various organizations. Founder of Madhavrao Sapre Samachar Patra Sangrahalaya Shri Vijaydutt Shridhar said that whatever Mahesh ji has written and said is perceived by the common citizens. This is a beauty of expression. Moreover, Mahesh Ji is a powerful insignia of editor's dignity. Citizens of Bhopal are proud of Mahesh Ji. Mayor Bhopal Municipal Corporation Shri Alok Sharma said that it is a matter of pride for him to honour Mahesh Ji. He is a center of respect and inspiration. He is a university of journalism. Mentioning about the editorial comments of Mahesh Ji, Shri Sharma mentioned that Mahesh Ji has given a new direction to the journalism. CM Shri Chouhan released a souvenir focusing personality and accomplishments of Mahesh Ji. Minister for Revenue Shri Umashankar Gupta, Minister of State for Cooperatives Shri Vishwas Sarang, Former MP Shri Kailash Sarang, Smt. Pushpa Shrivastava wife of Shri Mahesh Shrivastava, Chairman Civil Supplies Corporation Dr. Hitesh Bajpai, Chairman Bhopal Development Authority Shri Om Yadav, eminent citizens of the capital beside writers, journalists and intellectuals were present on the occasion. President Municipal Corporation Bhopal Shri Surjeet Singh Chouhan proposed a vote of thanks.
---
Mukund Maheshwari weds Komal.

9 December 2017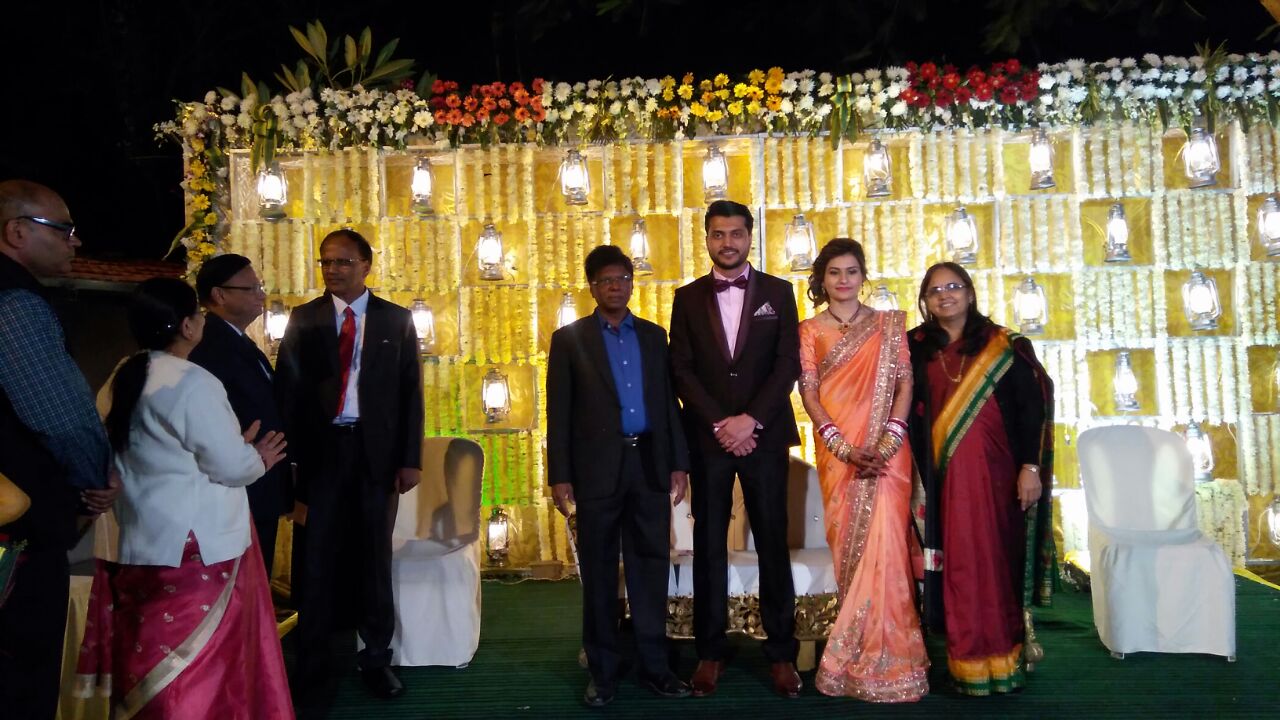 Mukund Maheshwari S/o Sh Shekhar Maheshwari, Director of Shoubhagya Advertising, weds Komal at Indore on 7 th Dec.2017.
A Reception Party was arranged at the Hotel JehanNuma Palace, Bhopal. Friends, Business and Media congratulated and Blessed the Newly Wed Couple.
MetroMirror Wishes the Couple Very Happy Married Life
---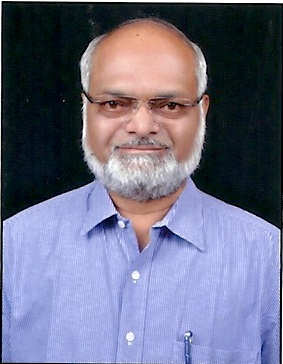 Lets Congrat Vijay Kumar Das who turns 66 today
Bhopal:MMNN: 8 December 2017


Bhopal: Vijay Kumar Das. A popular / renowned/ paramount/ veteran journalist of Madhya Pradesh and Chhattisgarh has today completed 65th Golden Year of his life devoting more than four decades in Hindi Journalism. I have witnessed the long journey of struggling Vijay Kumar Das from 1980 till date with many ups and downs during all these years, can be described as a man of courage, devotion, hard working and sincere to his profession, family and friends. On his 66th Birthday, I want to share some of my experiences as friend of Vijay Kumar Das with all my Journalist brethrens on this occasion. As a PTI journalist I was hinted for my first posting to Bhopal in 1980 and have come across with Vijay Kumar Das who was hardly described a newsman by senior journalists in the profession and have a different image. He passed through many phases of struggles in his life within the journalistic fraternity, politicians and of course in the Bureaucracy and top brass lobbies. Vijay Kumar Das a socialist and stout follower of Dr Ram Manohar Lohia, an activist for the Indian Independence movement and a socialist political leader and a man of ideas. Vijay Kumar Das participated in many socialist movements and went to jail during his student life. I have chance to meet Vijay Kumar Das in my PTI office Moti Bunglow Bhopal when he use to come with Hindi Press releases of socialist movement, seems to be drafted by a perfect journalist in all respect. Vijay Kumar Das and me became everlasting friends from those days. Here I would not feel shy to say that Vijay Kumar Das who was not known as journalist among the professionals of those days 1977 to 1980, with his hard phase of life have shown a mirror, is now a multifaceted personality in the field of journalism. Dr Lohias follower Vijay Kumar Das has many new ideas in his mind to fulfill. The foremost idea was to become a renowned journalist and I stood with him during this period. Journey from Press note writer to an Editor in Chief of a Hindi daily newspaper Rashtriya Hindi Mail, is now a big name in Media Houses. I remember that he was a free lance journalist andt on my advice he started an English monthly Magazine MP Industries followed by Hindi Mail fortnightly in 1992.Hindi Mail fortnightly became Rashtriya Hindi Mail a full fledge daily newspaper on October 26, 1996. I had an opportunity to visit his native home in Rajnandgoan in Chhattisgarh state where he was raised in a Royal family, I came to know that promising personality Vijay Kumar Das started writing and participating in debates from his school and college days. It is not hidden even today as courageous journalist he participates in many live debates in electronic media and his writings and editorials are every day talk of the day in political, bureaucracy and top police officials. Rashtriya Hindi Mail under the leadership of Vijay Kumar Das the daily newspaper have also become an institution which produces hundreds of journalists now spread all over the country and working in various top media houses. The top eminent journalists like recipient of Padma Shree awardee Vijay Dutt Sridhar was the first editor of Rashtriya Hindi Mail, Lajja Shankar Hardenia, late Daulal Sakhi, late Rajendra Nutan, and also contributed their professional skill to raise Rashtriya Hindi Mail during its two decade journey is now one of big name in media industry. His audacious writing brought him near to the top political personalities and was personal liked late shri Kusha Bhai Thakre, Founder and the then National President of BJP, former Chief Minister Kailash Joshi, the then Congress Chief Ministers Late Shri Shyama Charan Shukla, late Shri Arjun Singh, Shri Motilal Vora, Ms Uma Bharti (BJP). He was a good friend of Chief Minister Digvijay Singh, as I witnessed, from 1993 to 1998. But following his free and frank writing annoyed Digvijay Singh in 1998 resulting in Rashtriya Hindi Mail was punished by government for not releasing advertisements. Vijay Kumar Das never succumbed to the pressure of the Digvijay Singh in particular and government in general. Though the wind was blowing in opposite direction during this hour of struggle, Vijay Kumar Das stood on the pitch with his team to maintain status of his newspaper, being brought out a by journalist and expanded editions to Indore and Raipur. There is a long list of his struggles and hard work to count but in short what I see today is that Vijay Kumar Das is a name in Political, Bureacracy, Top Police Officers, social, journalist and media houses and Rashtriya Hindi Mail brand in its twenties. He not only worked for his newspaper also wanted to take his journalist friends and in this chain he founded CENTRAL PRESS CLUB IN 2003 to bridge the gap of big and small, high and low for the well being of journalists and work on professional lines. Under the banner of Central Press Club since 2003 many Meet the Press program were arranged sharing dais with high profile personalities in the field of politics, administration, police, social and medical, etc. Few among those attended included Arun Jaitly, Sushil Kumar Shinde, Sushma Swaraj, Uma Bharti, Shivraj Singh Chouhan, Babu Lal Gaur, Jyotiradit Scindia, Ajay Singh, Charan Das Mahant and many others. with the sincere efforts and initiative of Vijay Kumar Das, Central Press Club team, got housing land for over two hundred journalists on subsidize and another ten acres land have been allotted by BJP headed Shivraj Singh Chouhan Government for photo and video journalists in Bhopal. Last but not the least, Vijay Kumar Das rub shoulder with everyone irrespective of caste, creed or religion and is among the first to help the needy. Let us today congratulate Vijay Kumar Das on his 66th birthday (December 08, 1952)
---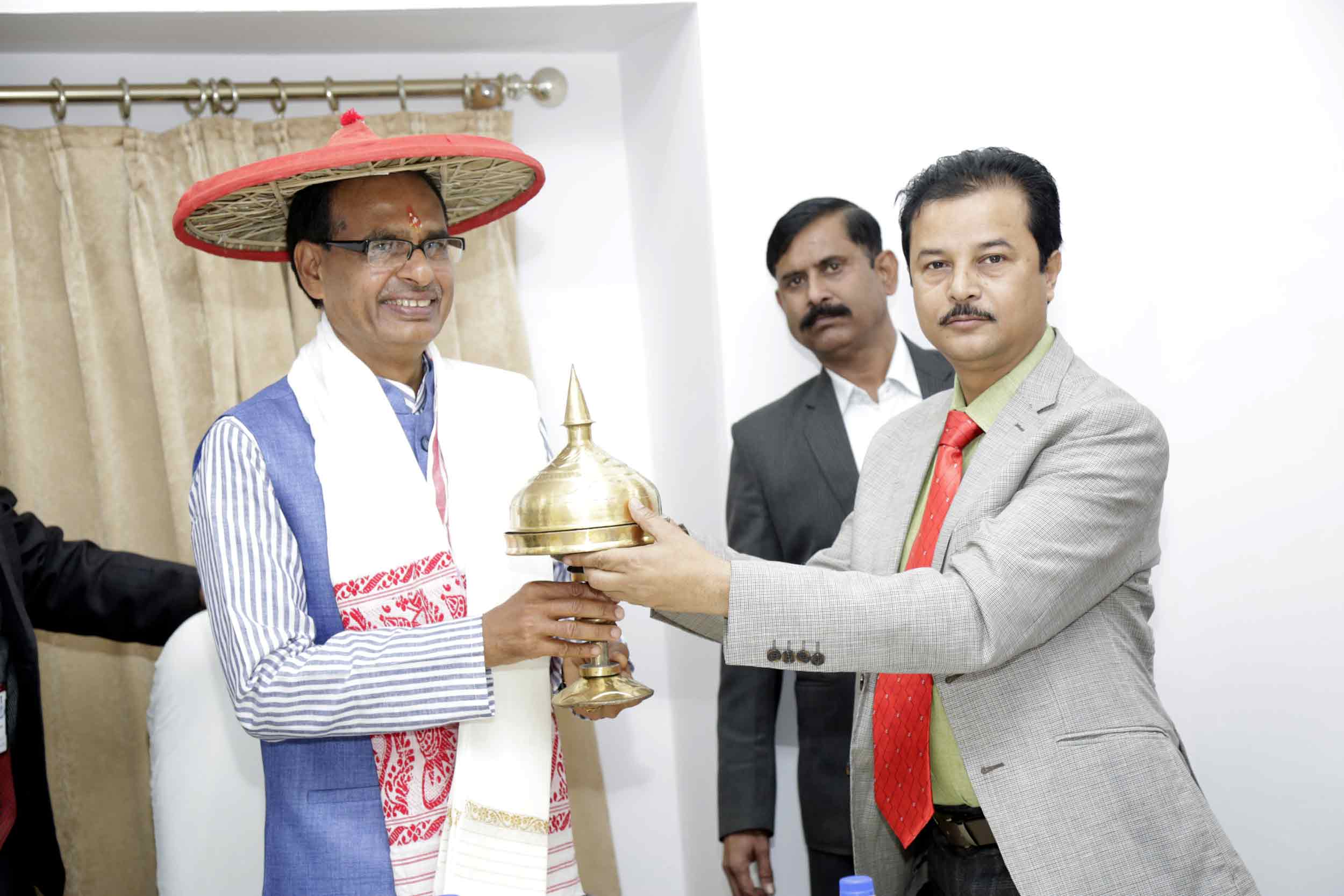 Journalists from Assam meet Chief Minister
Bhopal:MMNN: 29 November 2017


A delegation of Journalists from Assam paid courtesy visit to the Chief Minister Shri Shivraj Singh Chouhan here today. This delegation has come to the state to understand the history, art-culture, efforts of good governance beside development competency of the state. Discussing about the moral values of Assam state besides folk culture, Shri Chouhan said that the art and culture, public life and natural beauty have made Assam as distinctive state of India. He further mentioned that Assam and Madhya Pradesh will take a new development initiative in their respective states by learning mutually from each other. He extended best wishes to the people of Assam on behalf of Madhya Pradesh. The delegation congratulated and extended best wishes to Shri Chouhan for successful completion of 12 years as Chief Minister of the state. Moreover, Shri Chouhan stated that the governments of Madhya Pradesh and Assam will move forward following the mantra Sabka Saath- Sabka Vikas of the Prime Minister Shri Narendra Modi. The delegation handed over a letter written by the Assams Chief Minister Shri Sarbananda Sonowal to the CM Shri Chouhan. CM Shri Sonowal in his letter, mentioned that Madhya Pradesh is moving rapidly on the path of development under the leadership of Shri Chouhan. Lauding Shri Chouhan, Shri Sonowal has said that a new development model has been created by Madhya Pradesh by taking along people of all the walks of life. Members of the delegation gathered information on development process of the state. This visit will help strengthening mutual development, cultural understanding and strong bond between the 2 states. Senior Information Officer of Information and Public Relations Department, Assam Shri Jahid A. Tapadar read out the letter of Assam's CM. Deputy Director of Information and Public Relations Department, Assam Shri Pranjeet Hazarika felicitated CM Shri Chouhan on behalf of the delegation. The Chief Minister Shri Chouhan was felicitated by putting on the traditional dress of Assam. Principal Secretary to CM Shri S.K. Mishra and Commissioner Public Relations Shri P. Narhari were present on the occasion.
---
Digital Press Club Formed: Shiv Harsh Suhalka elected as President, Development of Digital Media and Social Responsibility main Agenda
MMNN:23 November 2017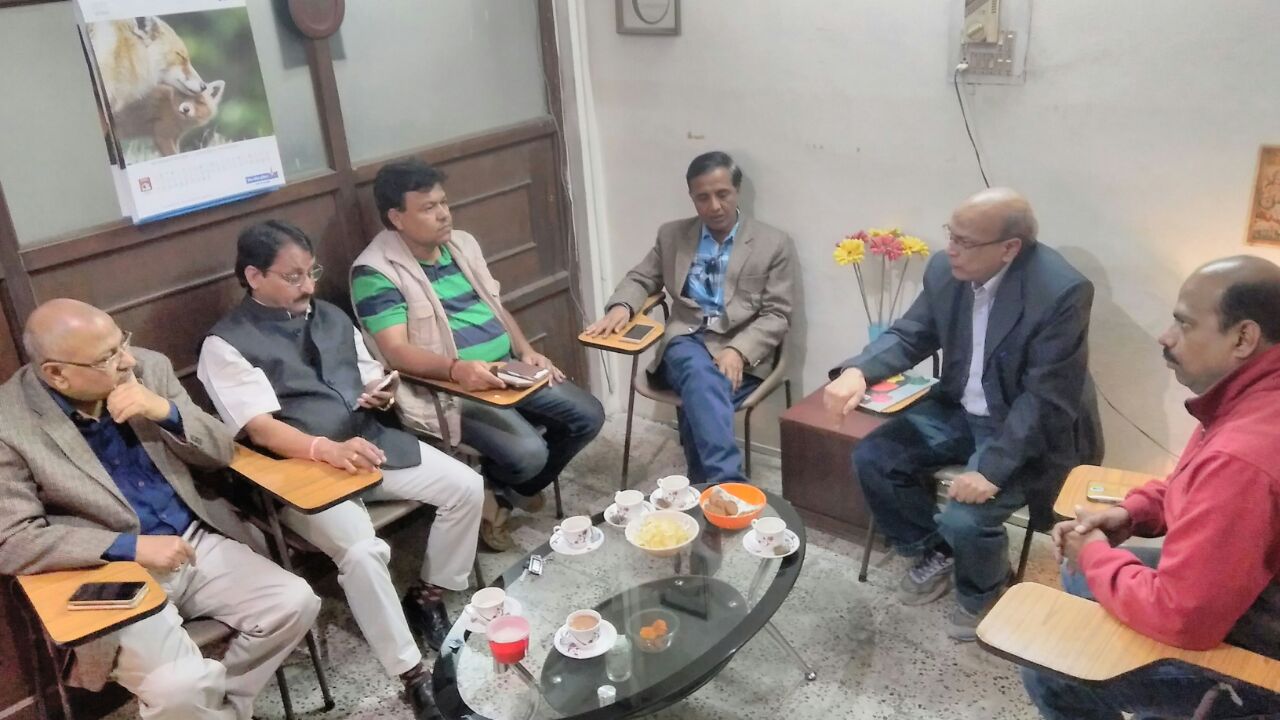 Senior Journalists of the Digital Media came together to form the first Digital Press Club.They seriously discussed about the Objects of the Club and its future activities. Newly elected President of the Club and Editor in Chief of MetroMirror.com said that the Club is need of to-day's fastest growing Digital Media and its Challenges. Digital Press Club would play an important role to promote and nurture the Media of the Future. In the meeting following office bearers were elected unanimously: President: Shiv Harsh Suhalka Vice-Presidents: KK Agnihotri and Naveen Anand Joshi Secretary : Vinay Dwivedi Jt Secretaries: Ashish Mehrishi and Kailash Gupta Treasurer : Anil Singh

---
State Level Media Workshop on Climate Change and Environment on November 22
MMNN:27 October 2017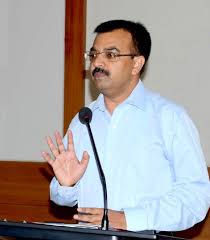 A day long state level Media Workshop on Climate Change and Environment is being organized by Environment Planning and Coordination Organisation (EPCO) on November 22. Media representatives from Bhopal, Rewa, Gwalior, Sagar, Indore, Ujjain, Jabalpur and Shahdol will take part in the workshop to be held in EPCO Auditorium. The District Public Relations offices of the above mentioned districts have been told to send the information in the prescribed format by nominating 5 journalists each from their districts who write on the issues of developmental climate change and environment through email at ecoevent.epco@gmail.com by November 16, 2017. Executive Director Shri Anupam Rajan has informed that a monograph is being published by the EPCO by collecting ground level views, experiences and articles written on Climate Change and Environmental issues by the journalists in English as well as in Hindi News papers and magazines published from every district. This workshop will prove fruitful to solve the purpose. Media plays an important role to generate awareness among the people towards the climate change and environment. Moreover, media plays a wide positive role for increasing public participation by accurate coverage of issues related to climate change and environment. The media representatives will get an opportunity to understand the climate change and environment subject in deep and will get a chance to know about its solutions. Lodging and Boarding besides travelling arrangement for the participants of the workshop will be made by the EPCO.

---
State Funeral For Journalist Gauri Lankesh Amid Outrage Over Her Murder
MMNN:6 September 2017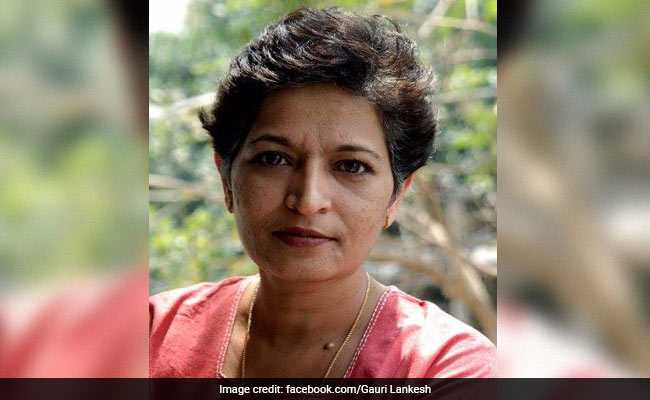 Hundreds lined up at Bengaluru's Ravindra Kalakshetra cultural centre to pay their respects to senior journalist and activist Gauri Lankesh, who was buried this evening with full state honours at a cemetery in Chamarajpet. Gauri Lankesh, 55, was shot dead at point-blank range at her doorstep last evening. There is outrage across the country and editors and others have condemned the murder and expressed concern over what they described as a growing intolerance to dissent. Karnataka Chief Minister Siddaramaiah, who has called the murder an "assassination on democracy," was among politicians, activists, journalists and other citizens who paid homage to Ms Lankesh at the Kalakshetra, where her body was kept for a few hours this afternoon. The police have reportedly spotted one of three Mr Lankesh's killers on CCTVs that were installed at her house in the western part of the IT hub. The suspect is seen wearing a helmet, said police sources, adding that three teams have been formed to identify and track down the killers, who were likely paid assassins. Journalists from across the country as well as prominent residents of Bengaluru were worried that Ms Lankesh's shooting at point-blank range was in retaliation to her anti-establishment voice, her criticism of those in power ignoring those on the margins. "This shows dissent will not be tolerated," said BT Venkatesh, a lawyer who represented Ms Lankesh in a defamation case brought against her a few years ago by a BJP parliamentarian. At a condolence meeting held in the heart of Bengaluru, some attendees carried posters saying, "Namma Gauri" (I Am Gauri). They denounced intolerance and any threat to free speech. Ms Lankesh ran a weekly Kannada paper in which she often wrote in support of the rehabilitation of Naxals and against divisive politics. Frequently, she contested right-wing ideology. Journalists in different cities have organised meetings today and protest marches against her murder. "Gauri Lankesh's murder drills a hole in the heart of the journalist community. Are we sliding into the heart of darkness?" said editor Nalini Singh. Ms Lankesh, whose father P Lankesh was one of Karnataka's best known journalists lived alone. Last night, as she returned from work and headed to her house after parking her car, seven shots were fired at her by men on a motorcycle. Three bullets hit her, including one on the head. A total of seven bullets were fired out of which four missed the target and hit the wall of the house. Three bullets had hit her -- two in her chest area and one in the forehead," Bengaluru Police Commissioner T Suneel Kumar said. Karnataka Law Minister TB Jayachandra said there could be links between the murder of Ms Lankesh and that of rationalist and scholar MM Kalburgi who was killed in 2015 at his home in Dharwad, around 400 km from Bengaluru. When the 77-year-old Sahitya Akademi award winner opened his door, the attackers shot him twice at point-blank range. His case has yet to be solved.

---
Google search sammelan held
MMNN:10 July 2017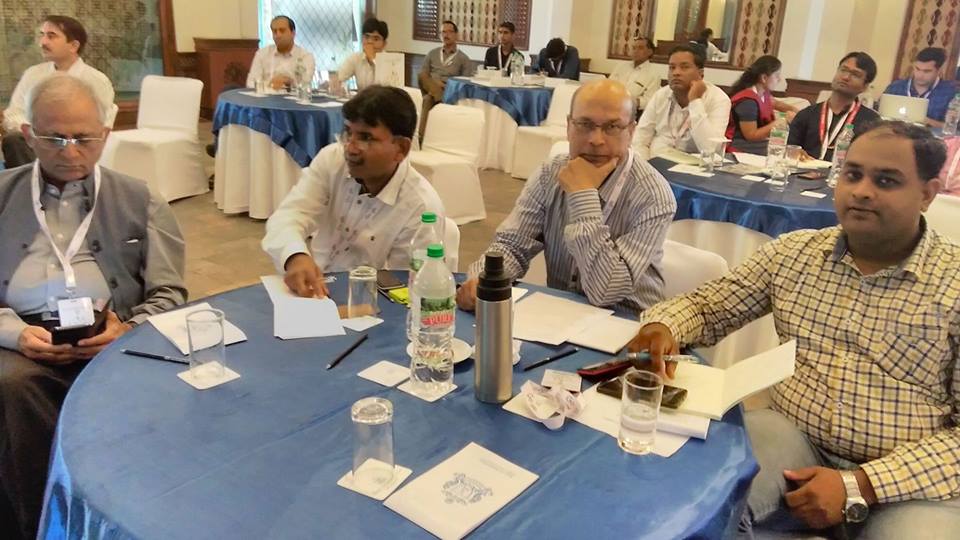 Google search sammelen for the online publishers was held at Hotel Noorus Sabha.Google team members enlightened the delegates about the Google search engine working and discussed Various useful points for the publishers Ms. Snigdha Bhardwaj welcomed the delegates and said that the number of internet users in india would rise to 65 crore by 2021.The number of indian language users have already overtaken the English users, she said.

Mr.Syed Malik and Abhash Tripathi explained to the delegates how to keep the web safe.They said we provide tools to help webmasters make the webpages mobile friendly. Google provide many tools for the web masters.They also advised webmasters to access g.co/Search console that would provide all vital information about the website.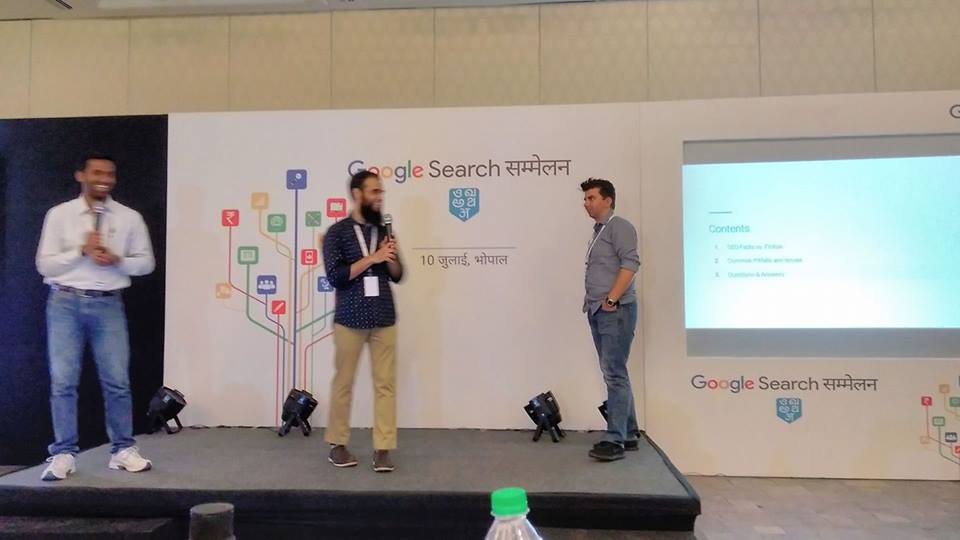 While exclusively talking to Metromirror.com Mr.Abhash Tripathi told "demand for the local language content is growing and online News is the top search category"

Ms.Sinha said by the year 2020 Adspend on the local language Ads would cross 9700 crore. She also elaborated about the Google's Adsense program and how publishers are generating significant revenue allover the world.

---
Ambreesh Suresh Chouksey weds Rounak.




Our Correspondent, 3 July 2017



Ambreesh Suresh chouksey tied knot with Rounak at Nagpur.Mr.Ambreesh chouksey is MD of LN Star newspaper & Director of LNCT group.A grand reception party was hosted by the choukseys at hotel Sayaji on 3rd July.the venue was lavishly decorated with live band and sumptuous buffet spread.Friends and Families including the key personalities from cross-section of the society congratulated the newlyweds...
---
Digital Press Club pays Tributes to respected Sh Ramesh Chandra Agrawal Ji, He was down to earth Humble person.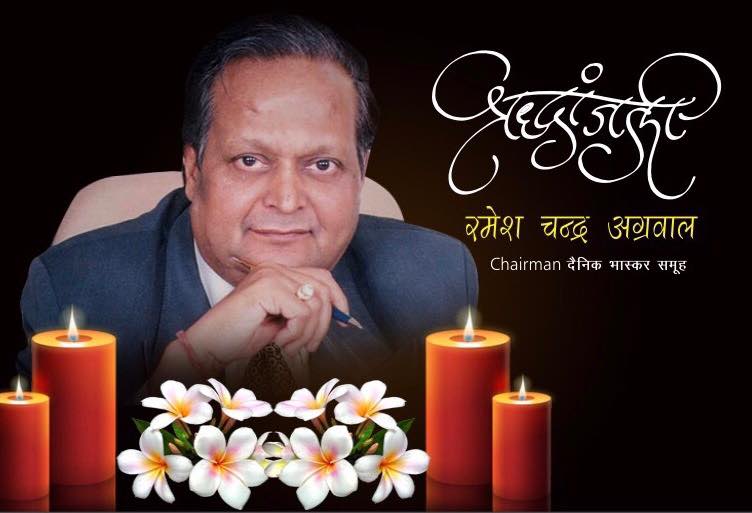 Our Correspondent, 12 April 2017



Had opportunity to interact with Sh Ramesh Chandra Agrawal Chairman Bhaskar Media Group.
he was really very down to earth Humble person, despite being among the Top 50 Most Powerful Persons of India, as Honoured by India Today Group twice.
Brainpower Media Group, Digital Press Club, Forward India Forum, Metromirror.com pays Tributes to the respected agrawal saheb. Sadar Naman.

---
Journalists agitate against IPS officer's misconduct
Our Correspondent, 30 March 2017

Bhopal,(UNI)Scribes took to the streets here today in protest against an Indian Police Service probationer misbehaving with senior photojournalists and other mediapersons who had gone for coverage following an incident of loot at Ayodhya Nagar on Tuesday.
The members of the press, who gathered in front of a local cinema hall, submitted a memorandum to Deputy Inspector General (DIG) Raman Singh Sikarwar seeking action against Mr Dharm Raj Meena who broke Mr Nirmal Vyas' camera and behaved inappropriately with Mr Sudheer Verma and a reporter. The DIG spoke to the agitators, apologised for the incident and assured that action would be taken vis-a-vis the demands.
Chief Minister Shivraj Singh Chouhan said yesterday that, if any journalist had been subjected to misconduct, an inquiry would be ordered. The Assembly's Leader of the Opposition Ajay Singh also condemned the incident.

---
Mr. Suhalka meets Sh. Lokendra Parashar, BJP Media Chief - Madhya Pradesh
Our Correspondent, 23 Jan. 2017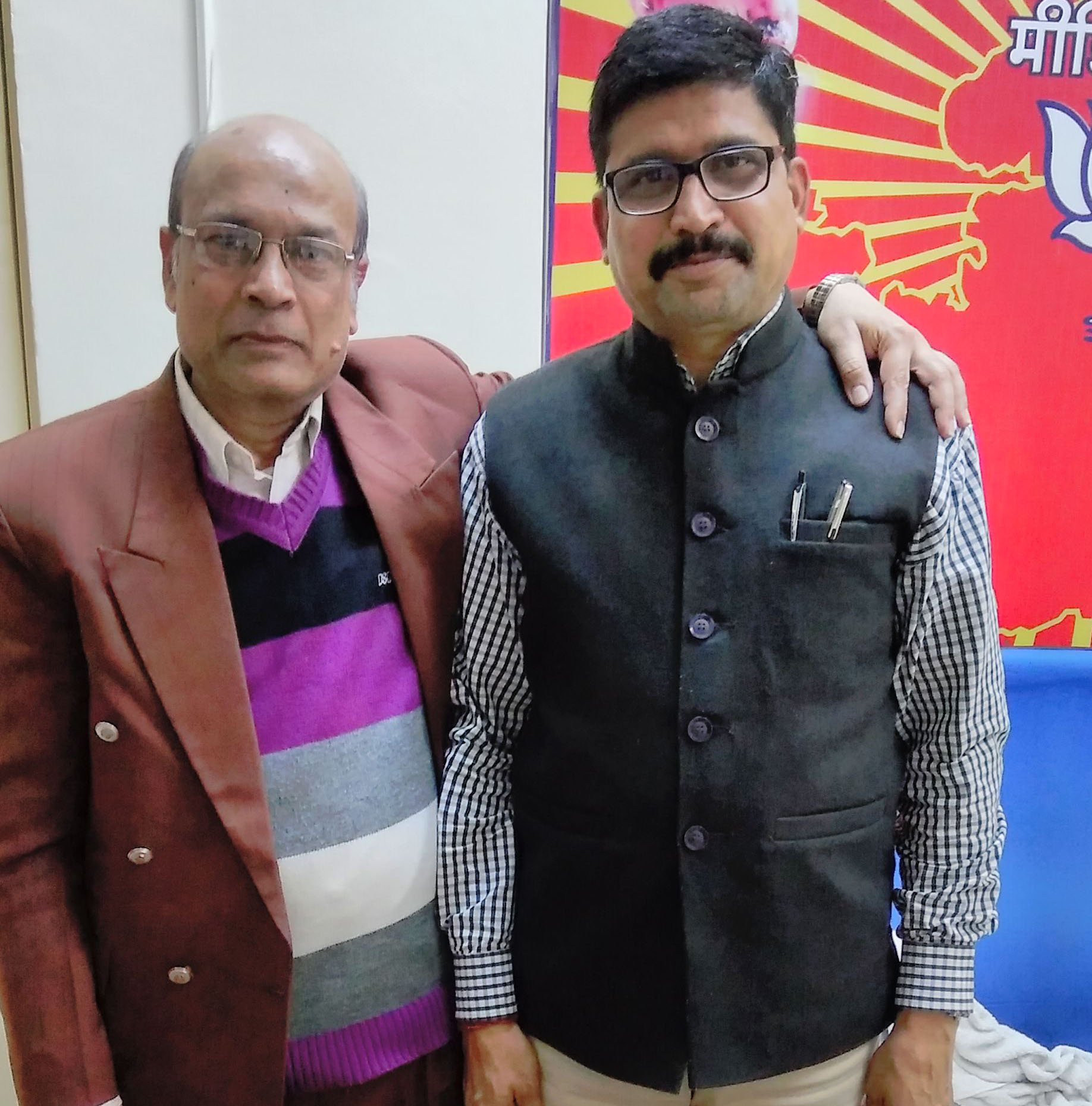 Chief Editor of MetroMirror.com paid a courtesy visit at the office of Mr. Lokendra Parashar at MP BJP Headquarter today.
Mr. Suhalka said "BJP MP Media cell chief Sh. Lokendra Parashar is Humble, Intelligent and have sense of humour also.
Impressed with his ideas and strategies to boost image of BJP in MP "

---
Society's role is important in regulation of social media
Our Correspondent, 25 Oct. 2016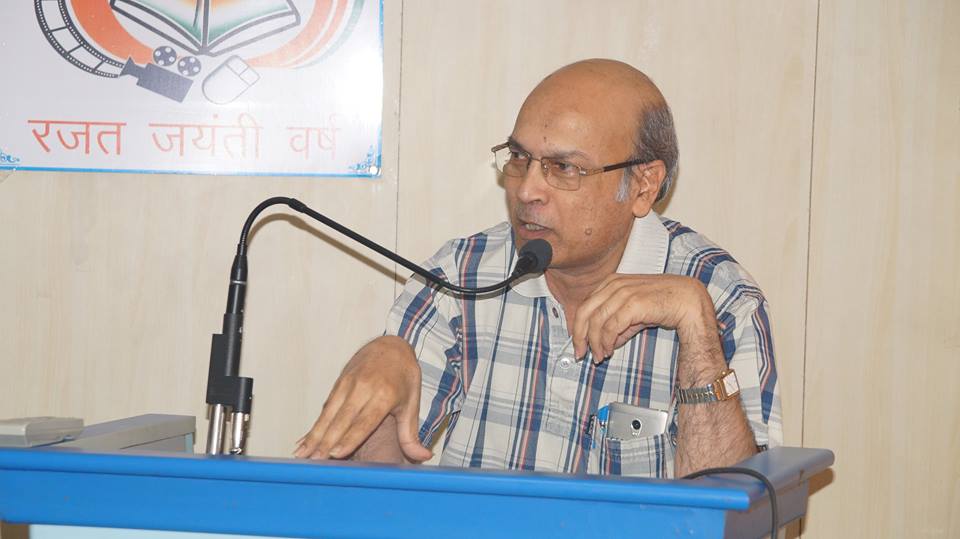 Everybody has its own version of truth in the society. People believe on half truth and forward it on social media. They don't want to see other's half truth. Social media is the channel of communication where messengers or others have no control once the message is circulated on it. It is not known what impact the message has on the society and how would it be put before the audience. The message without consideration some time causes unrest.
It is needed self regulatory guideline to be formed with social consensus so that positive use of social media increases and its negative uses decrease. Director General of MP police Rishi Kumar Shukla expressed the views in inaugural session of two-day workshop on 'Social media for law and order', organised by Makhanlal Chaturvedi National University of Journalism and Communication today. Police officers, media experts are participating in the workshop.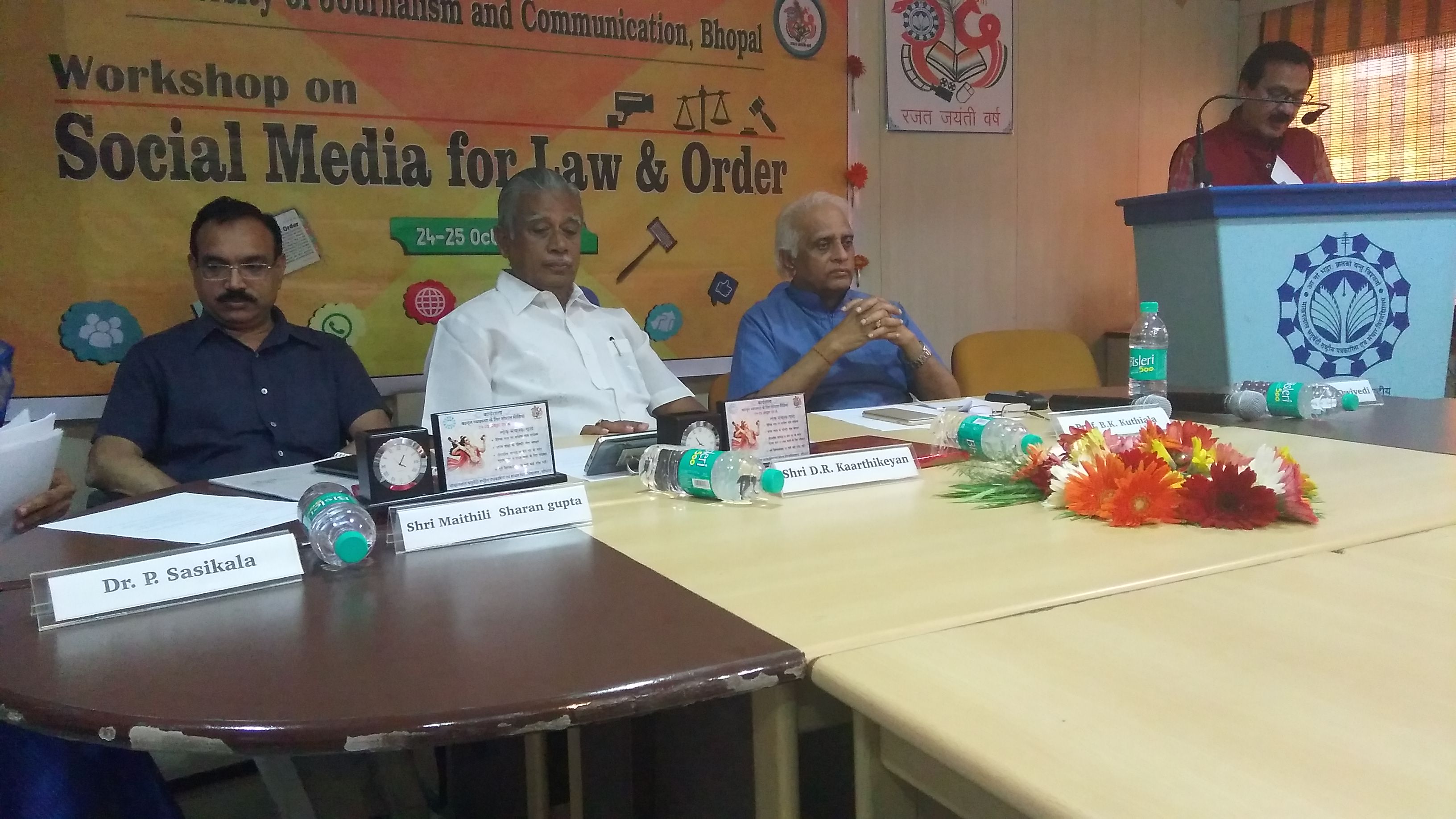 Shri Shukla said, print and electronic media have editing system for contents to be circulated but the social media, having a wide spread impact on the society, has no such editing system. There should be some system for editorial balance in information on the media, is the need of the hour. Any law or regulation cannot be effective without the support from the public. Social consent is necessary for regulation of social media.
He further said, this new medium of communication has unprecedented possibilities and they are more challenging. Once they cross the limit, it is difficult to deal with them. Shri Shukla said earlier technology used to be absorbed in the society gradually but now, it has affected the society to fast that it creates unrest.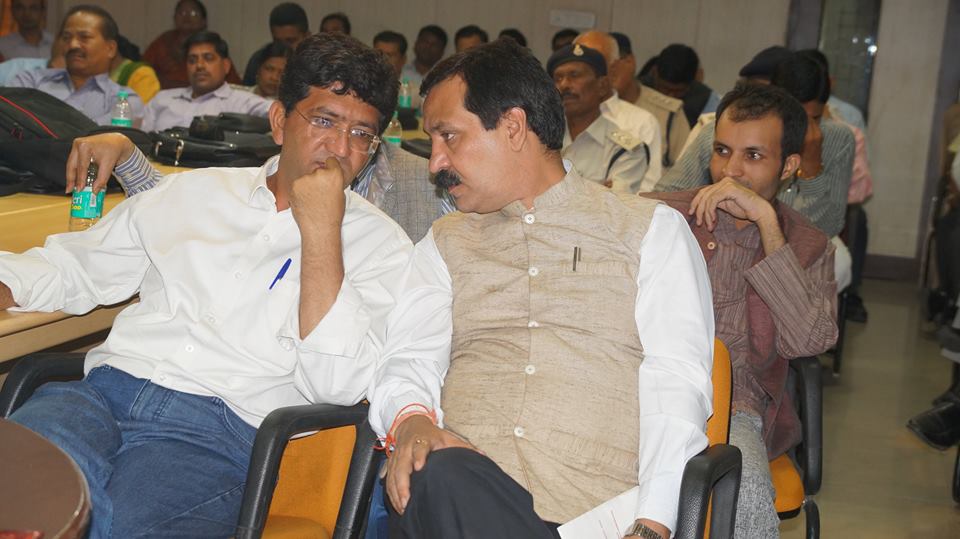 Special guest of the programme and Special Director General (training) Swaran Singh said the constitution provides us the right to express but at what limit it should be applied. We should consider whether we are not hurting others and what can be contribution of our words and ideas in the society. Shri Singh put examples of different countries where social media is contributing with its positivity in tacking crimes.
Understand 'Swaraj of Smwad': Chairing the session, university vice-chancellor Prof Brij Kishore Kuthiala said that the nature expects us that we should adopt technology amending it as per the nature. Social media has materialised the concept of 'Smwad Ka Swaraj'. To understand it, we will have to get the meaning of Swaraj- the word Mahatma Gandhi used in 1909. We will have to get the meaning from that time. Prof Kuthiala said, 'only me' sense has been dominated and that should be changed in the feeling 'I also'.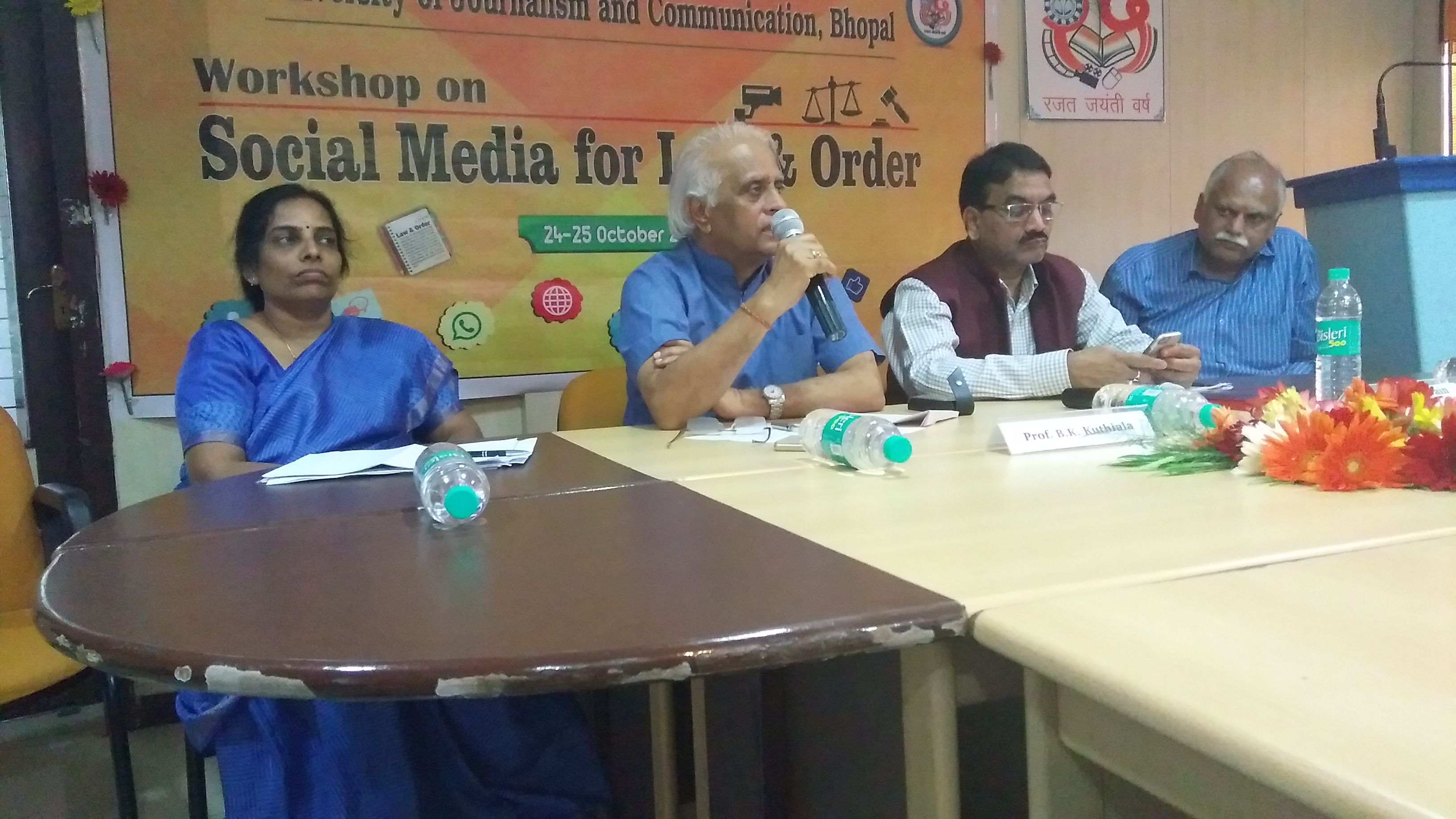 It is a matter of concern. Political parties, other institutions working in social media, police and researchers can play a major role in inculcating this change. Referring a research, the vice-chancellor said, in the history of ten lakh years of human race, the period of 2010 to 2015 has been full of change. What is matter of concern is that this change was not planned. He said Nagarjun's view was that there is one common thing 'Brahma' in conscious and unconscious things. They are not only connected with each other but also depend on each other.
The concept is applicable on social media. He said now world expects from India that it should put ideal society system. We should consider how to increase positivity on internet and new media and decrease negativity on it. Rector Lajpat Ahuja conducted the proceedings. HoD of New Media Technology department Dr Sasikala shed light on objectives of the workshop.
---
Police should utilize full potential of social media
Our Correspondent, 25 Oct. 2016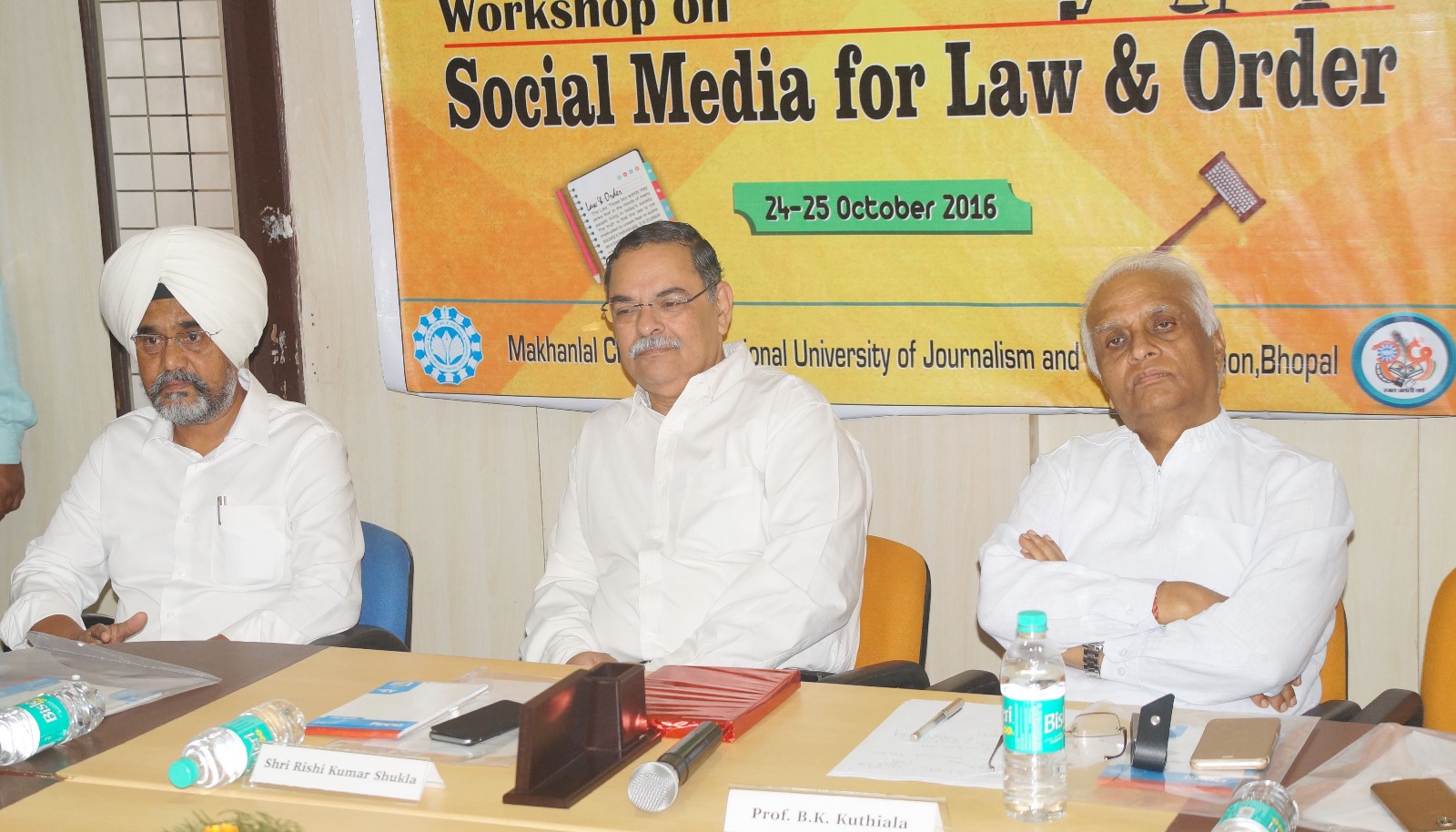 Police department should utiilse full potential of social media. It is not mere a tool to promote corporate communication. It can be helpful in controlling crime, intelligence gathering, investigation and public order maintenance and community policing.
Human resources can be managed at reduced cost through this medium. These views were expressed by former director of CBI Padmashri DR Kaarthikeyan in valedictory function of two-day workshop on 'Social Media for Law and Order' organised by Makhanlal Chaturvedi National University of Journalism and Communication today. He said the university is the best media university in the country and it has special recognition.
Shri Kaarthikeyan said, social media and digital platforms are changing private and public sectors. Leadership in police department must embrace social media and update pattern of policing. It can be a tool for gathering evidence and information about suspects and identifying criminal networks. Underling importance of social media, he said social media has become a part of daily life and every one of four is active on social media.
This has given voice to common man. Referring cyber laws, Shri Kaarthikeyan said, the laws are not sufficient and there is need to update them. Misuse of social media is at beginning stage in the country and would increase further, if proper attention is not paid. He said, prosecution under IT Act and for violation of the norms must be publicised so that people can realize that it is no free for all medium.
Computer sent to USA for retrieving data in Rajiv Gandhi assassination case: Shri Kaarthikeyan, who carried out investigation in Rajiv Gandhi assassination case, said a computer seized from the accused was sent to USA for retrieving data. It could not be done. Now the facility to retrieving data is available in India.
Innovation to pave the way: Chairing the valedictory function, university vice-chancellor Prof Brij Kishore Kuthiala said the one who does innovation always shows the path not only to the country but to entire world. Madhya Pradesh police has an opportunity to formulate structure for use of social media in law and order and put before all. He said, things will be carried out at administrative level but police officers at personal level too can use the technology for better output. Prof Kuthiala quoted a reference of a book and said internet would bring the change as Mahatma Gandhi brought revolution through 'charkha'. ADG (police reform) Maithili Sharan Gupta said opinions for police reforms should be gathered through social media. Workshop coordinator and HoD of New Media Technology department Dr Sasikala presented report. Head of Mass Communication Department Sanjay Dwivedi conducted the proceedings.
Cyber Army needed: During discussion on 'law and order problems due to social media', senior journalist and author Vivek Agrawal said nudity is a big problem on social media, along with morphing. Cheating and forgery cases also come afore. He said, present situation and circumstance demand formation of cyber Army. State spokesperson of AAP Neha Bagga said public is not aware of cyber laws. She put various examples of use of social media in solving various problems. Chairing the session, IPS officer Yogesh Chaudhary said, social media is being used by large population but there is no maturity level in the use that is required. Shri Chaudhary said all police stations in Madhya Pradesh are technology-savvy. Professor of Lady Shriram College, New Delhi, Dr Rachna Sharma conducted the proceedings.
In another session on 'Case studies and discussion', Assistant Professor of Journalism department of Mysore University Dr Sapna MS presented on various success stories of Karnataka police in use of social media. She said Mysore police not only tackled crimes by using the media but created its good image. BSNL senior DGM Mahesh Shukla put live picture of misuse of social media in Jammu & Kashmir where he was posted six years ago and explained the circumstances in which decision was taken to put a ban on internet. Senior photographer Pradip Tiwari informed about use of social media by Chandigarh police and its benefits.
Senior journalist Shiv Harsh Suhalka advocated for monitoring mechanism. Senior journalist Sarman Nagele put nformation about promotion of social media by the governments. IPS officer Pawan Jain said social media is now a weapon of common man against powerful persons. He said journalism was mission at the time freedom struggle and turned as profession after the freedom. As interests of owners involve, it became 'commission'. Now, the information world is being used as weapon which has pros and cons. Director (production) Ashish Joshi conducted the proceedings.
---
Two-day national workshop on 'Social Media for Law and Order' in MCU on Oct 24-25
Our Correspondent, 24 Oct. 2016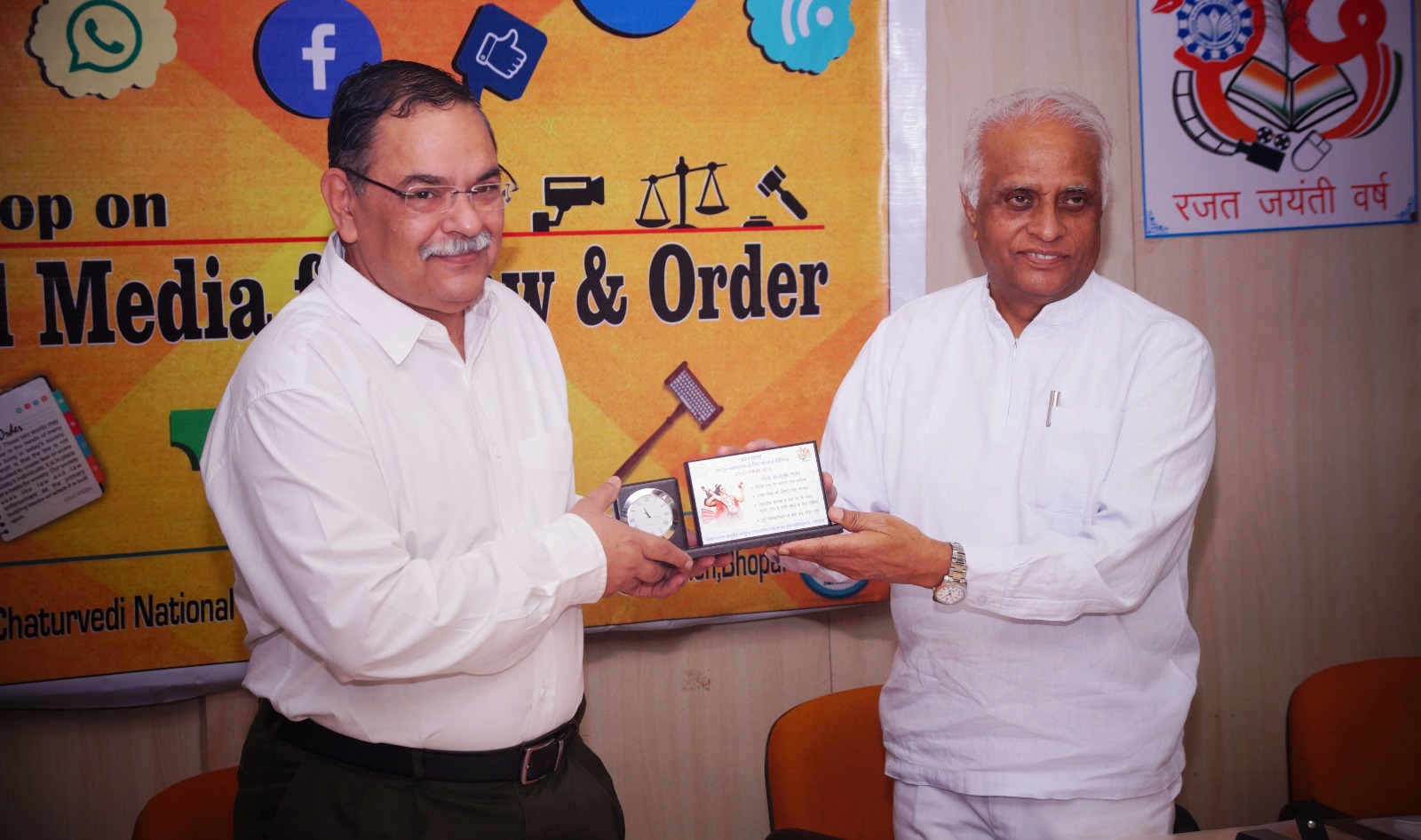 Police officers, media experts, technical persons of major political parties and academicians to participate Bhopal, October 22. Makhanlal Chaturvedi National University of Journalism and Communication will hold a two-day national workshop on 'Social Media for Law and Order' on October 24-25. Officers of Indian Police Service, DSPs, media experts, academicians and persons handling IT cells in political parties will participate in the workshop. Issues related with law and order maintenance and role of social media, its potentials, need to establishing linkages between public and police on social media,
law and order problems due to social media and some prominent case studies will be discussed in the national workshop. Recommendations of the workshop will be presented in the valedictory function. Sixty five persons including police officers, academicians and media experts from different places will participate in the workshop.
The workshop will be inaugurated by Director General of MP Police Shri Rishi Kumar Shukla at 11 am on October 24. University Vice-Chancellor Prof Brij Kishore Kuthiala will be the chairperson of the session. Special DGP (training) Shri Swaran Singh will be key speaker. Discussion will be held on 'Evolution of Social Media and Changing Scenario in Law and Order' in the session. University Rector Shri Lajpat Ahuja will coordinate it.
Panel discussion will be held on 'Need of Linkages between police and society' in which editor of Nationalist Online Shri Shivanand Dwivedi, BJP IT cell's Shri Vikas Bhondriya, news editor of Bastar Impact Shri Hemant Panigrahi will be speakers. IPS officer Shri Maithili Sharan Gupta will chair it. In the third session, news editor, Dainik Bhaskar Shri Vijay Manohar Tiwari and Rekha Tripathi of ABP News' social media wing will speak on 'Used and Unused potentials of social media for law and order'. IPS officer Shri Rajendra Kumar will chair the session.
On the second day, session will be held on 'Law and order problems due to Social Media' in which Additional Commissioner Dr Ashok Bhargava, crime reporter and author, Mumbai, Shri Vivek and Professor of Lady Shri Ram College, New Delhi, Dr Rachna Sharma and state spokesperson, AAP, Ms Neha Bagga will address it. Senior IPS officer Shri Yogesh Chaudhary will chair it. Further session will take place on 'Case studies and discussions' . Professor of Department of Communication and Journalism University of Mysore Dr Sapna, Shri Harsh Shukla of Metro.com, photographer Shri Pradip Tiwari, editor of MP post.com Shri Sarman Nagale and MPCC IT cell head Tanima Dutta will address it.
Senior DGM of BSNL, Bhopal Shri Mahesh Shukla will chair it. Suggestions and recommendation will be presented. Director Ink Media Institute, Sagar Dr Ashish Dwivedi, Pranav Pawar from Pune, news correspondent of Doordarshan, Bhopal, Shri Ajit Dwivedi and Ms. Karuna Sharma of MPCC IT Cell, Bhopal will address it. Shri Raj Nehru (Delhi) will chair it. Former Director General of CBI, Padmashri Shri DR Kaarthikeyan will be the chief guest of the valedictory function to be held on October 25 at 4 pm. University vice-chancellor Prof Kuthiala will chair it.
---
Sapre Museum is Unique Center of Journalism and Literature
Our Correspondent, 28 Sept. 2016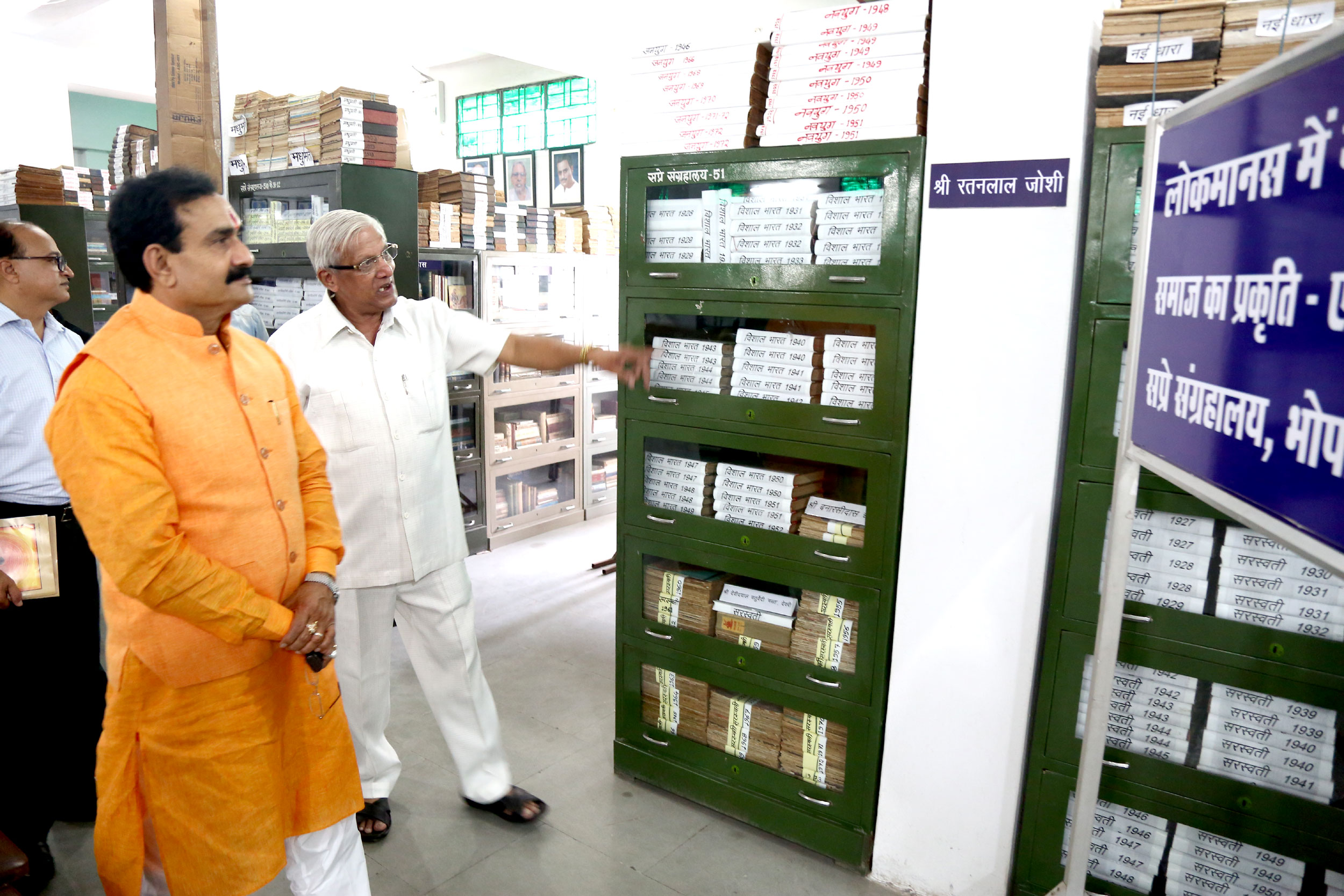 Minister for Public Relations, Water Resources and Parliamentary Affairs Dr. Narottam Mishra visited Madhavrao Sapre Newspaper museum today and observed old news papers, magazines, other important literature and documents.
Dr. Mishra said that museum is playing an important role by protecting special heritage and to apprise new generation about our heritage. This museum is an ocean of knowledge and a unique center. Activities of this museum are exemplary to other institutions also, he added.
Informing about the museum, founder Shri Vijay Dutt Shreedhar informed Dr. Mishra that material published in the news papers related to awaken people for the freedom of the country has been compiled in the museum from the first freedom struggle of 1857 to 1947.
Beside this, rare copies of main news papers-magazines and original manuscripts of several writers are saved in the museum. Several old gazettes, gazetteers of districts and volumes have been put in order in the museum.
The museum had started taken shape in the year 1984 and it has been one of its own kind of museum in the country. People in lakhs have visited and observed the museum so far.
This museum plays an important role among the students and researchers as it provides all the research material under one roof. Several literature enthusiasts and journalists visit and observe the rare documents from time to time.
Many publications have been released by the museum related to journalism. Minister Dr. Mishra congratulated Shri Shreedhar for managing and running the museum. He also saw various blocks of the museum.
---
Comics for Change- Dainik Bhaskar's initiative to spread awareness about Sustainable Development Goals
Our Correspondent, 8 June 2016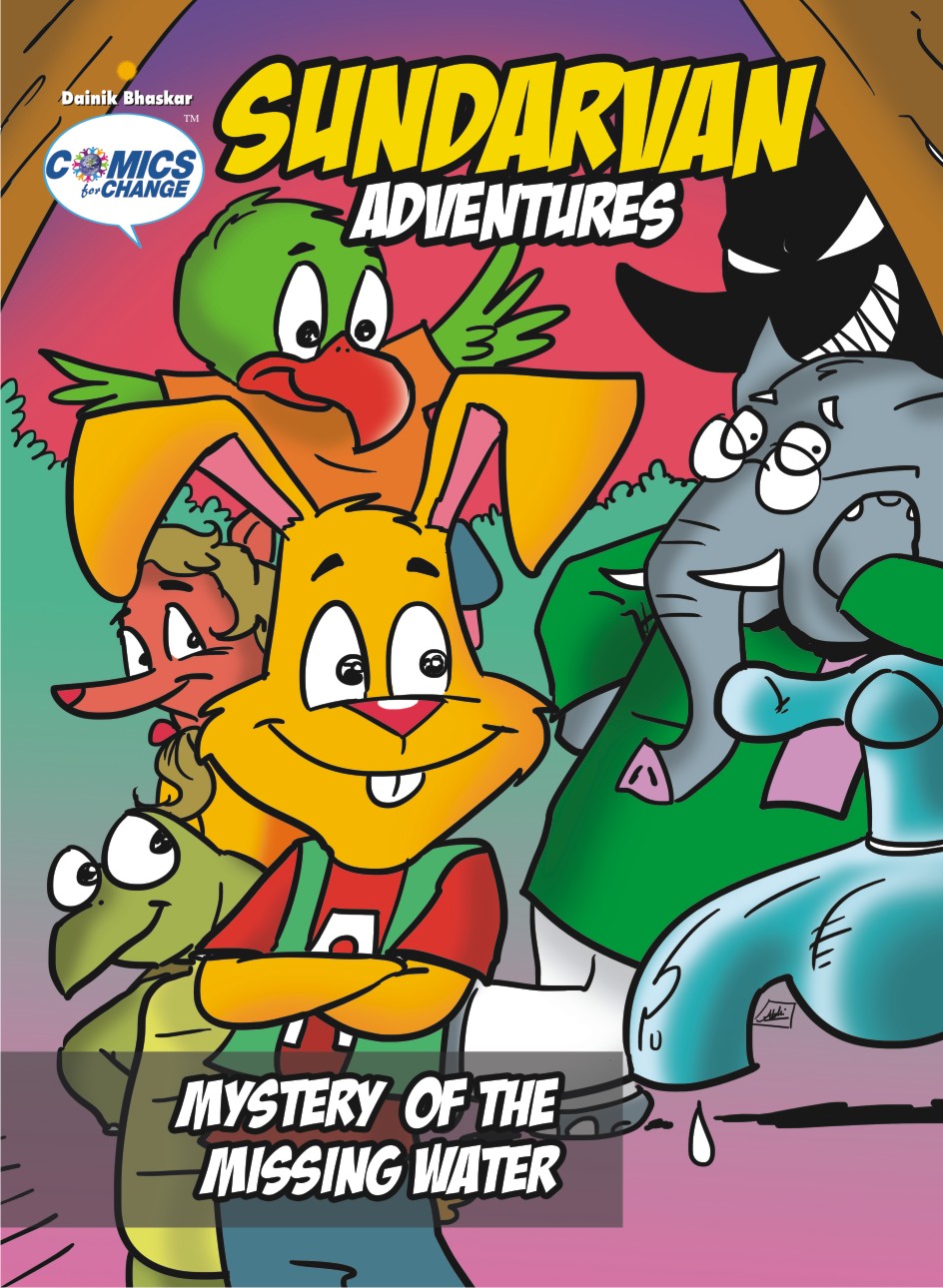 "The earth, the air, the land and the water are not an inheritance from our forefathers but on loan from our children. So we have to hand over to them at least as it was handed over to us" - this famous quote of Mahatma Gandhi aptly forms the basis of today's ever-growing focus on sustainable development and inclusive growth. Every day 190 million people in India go to bed hungry, on the other hand privileged Indians waste 1/3rd of their food daily. Every day 350 million people in India do not get access to water, and yet privileged Indians over-use water by 1.5 times. Even today 18,000 villages in India do not have electricity, yet on an average privileged Indians waste 5-10 % electricity on daily basis.With just 2.4% of world's total land area and supporting 17.5% of world's total population, it is all the more essential in India that limited resources are used judiciously, without any wastage. The challenge therefore lies in bringing about an attitudinal shift in behavior towards responsible consumption patterns. With more than 500 million people under the age of 20, India is amongst the world's largest and most youthful nation. There can therefore be no better time than today to initiate this initiative.
The Power of Comics- 'Comics for Change'
ComiComics provide a unique way to communicate, using both visual images and animated text to convey the relevant message effectively. Comics can therefore trigger behavioral change among children instilling in them good values. Comic characters like Batman, Superman, Spiderman, Captain America, Shaktiman, Chacha Chaudhary and more recently Chhota Bheem are seen as Heroes of change.
The occasion of this year's World Environment Day, Dainik Bhaskar, India's largest and World's fourth largest circulated daily , has unveiled the first of the 3 part series of comics named 'Comics for Change' to promote responsible consumption of water, food and electricity through creative storytelling. Just as vividly as comics convey the feats of superheroes, 'Comics for Change' will also leverage the power of visual storytelling to amplify awareness amongst children and youths about the Sustainable Development Goals related to minimizing Water, Food and Electricity wastage thereby helping them to become more responsible citizens. The other two comics will be published on Food and Electricity 'Sundarvan Adventures'-Mystery of the missing water is the first comic to be published in this series. 'Sundarvan Adventures', done in alignment with World Environment Day's theme, tells the story of a fun loving, energetic school going rabbit-Adi along with his adventurous set of friends including a jovial little Parrot Cheenu, a pretty little Doe-Roli and an intelligent Tortoise –Golu who saves the day for the villagers of Sundarvan from the villainous acts of Paplu Bhai–a notorious Jackal. Abhijeet Kini, creator of popular characters like Suppandi and Angry Mausi has done the art and layout for the Comic Series. Comic workshops will be conducted in more than 400 schools in the country to spread awareness about the need to use water resources judiciously.
Mr. Girish Agarwal, Director, Dainik Bhaskar Group said "Using Superheroes to weave stories around issues that matter to us is an interesting way to bring about a significant change in the society by creating super heroes of tomorrow". Ms. Isabelle Louis, Acting Regional Director, UNEP Regional Office for Asia and the Pacific complimented Dainik Bhaskar's initiative and said "The launch of this comic book series in India for children and teens to help them better understand the importance of environmental conservation and a sustainable lifestyle, strengthens UNEP's World Environment Day's global advocacy of awareness and action to protect our environment," said. Ms. Lise Kingo, Executive Director, UN Global Compact, New York conveyed her support and said "The UN Global Compact's Ten Universal Principles provide a universal definition for responsible businesses. Global challenges like food and water crises are in need of contribution from the private sector. Companies that do business responsibly find opportunities to innovate around sustainability will be the business leaders of tomorrow". Mr. Pooran Chandra Pandey, Executive Director, UN Global Compact Network India, also praised the initiative and said "I would like to congratulate Dainik Bhaskar to come up with such a wonderful initiative to make children aware of Sustainable Development Goals, also called as Global Goals, pertaining to Water and Climate action"
Being signatory to UN Global Compact Network, Dainik Bhaskar Group's CSR initiatives contribute to UN Sustainable Development Goals of Quality Education, Zero Hunger, Clean Water and Sanitation, Sustainable Cities and Communities and Climate Action.
One can download the free e-comic at:
http://i10.dainikbhaskar.com/dainikbhaskar2016/images/Comics-For-Change.pdf
or
http://clubpimble.com/assets/images/Comics-For-Change.pdf
---
K G Suresh is new IIMC head
New Delhi: MMNN:31 March 2016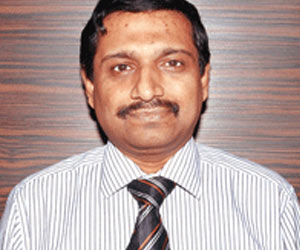 After weeks of speculation, the government on Wednesday appointed journalist K G Suresh as the new Director General of the Indian Institute of Mass Communication. Suresh, currently serving as Senior Consulting Editor with DD News, will have a tenure of three years from the day he assumes office.
The Appointments Committee of the Cabinet (ACC) cleared his appointment. Suresh, who was earlier with news agency Press Trust of India, has also served as Senior Fellow with New Delhi-based think tank Vivekananda International Foundation (VIF), as its editor for website and in-house publications.
The post of IIMC DG fell vacant last November after Sunit Tandon completed his tenure.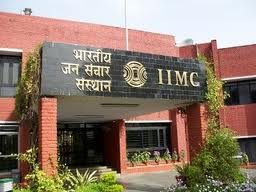 After a selection process, the IB ministry forwarded Suresh's name. But his candidature hit a roadblock after the Cabinet Secretariat reportedly opposed it, citing Suresh's lack of "administrative experience".
The ministry's view, however, appears to have prevailed with the ACC.
---
10th Global Communication Conclave held at Kolkata: Dainik Bhaskar won 11 Awards including the prestigious Chanakya Award for Social Excellence
BHOPAL: MMNN: 4 Feb. 2016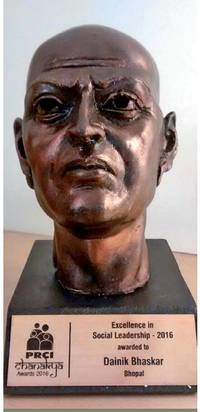 The two-day 10th Global Communication Conclave hosted by Kolkata, the City of Joy, was indeed a joyous experience. Held on January 22 -23, 2016, the Conclave had a large number of PR, media, HR, Advertising professionals, mass communication academicians and students attending.
West Bengal Minister for Women Welfare and Child Development Ms Sashi Panja was the chief guest who along other dignitaries such as Swami Jitatmananda Maharaj, Vice President, Ramkrishna Math, lighted the traditional lamp to mark opening of the Conclave.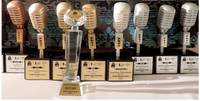 The Conclave paid glowing tributes to late PRCI Governing Council Chairman N D Rajpal who passed away recently. His daughter Shweta fondly recalled his memories and said he was a great family man while he was always busy with his professional commitments. The delegates observed silence as a mark of respect to the departed soul.
Conclave vice chairman and PRCI East Zone Chairman B K Sahu and organising committee chairman Ravi Mahapatra, who also heads Kolkata chapter of PRCI, welcomed the guests. Ms Sashi Panja, West Bengal Women welfare and child development minister, who inaugurated the two-day conclave, focused on the communicators' role in ensuring the safety of women and children.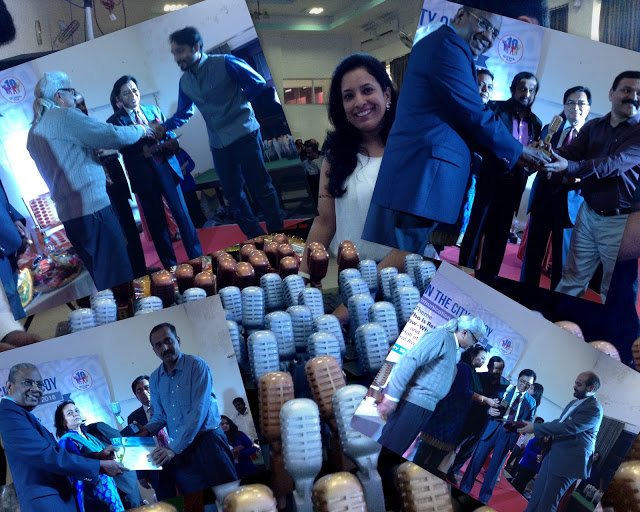 In this context, she appreciated PRCI for complying with the Sexual Harassment of Women at Workplace (Prevention, Prohibition and Redressal) Act makes it mandatory for all organizations to have Internal Compliance Committees.
PRCI Chairman Emeritus and M B Jayaram referred to the Conclave theme – Digital Now-What Next – and stressed the need for all PR professionals to be abreast with the fast developing technology to be able to meet ever increasing communication challenges.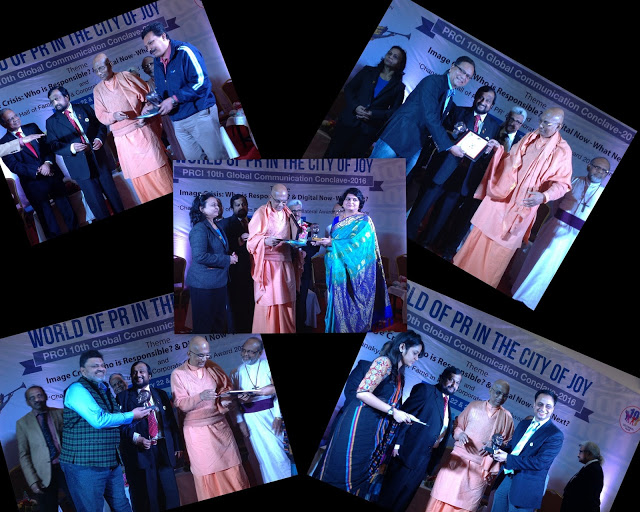 PRCI Governing Council chairman R T Kumar said the organization is spreading its pan-India network and at the time spreading wings globally. ORCI recently formed its UAE chapter and will soon set up units in Singapore, Malaysia, Australia, Germany and the US.
PRCI National Executive president B N Kumar disclosed that the Guest Faculty Pool set up by the Council is becoming popular among institutions teaching mass communication. PRCI will focus on skill development among upcoming communication professionals and periodic knowledge forums.
YCC Chairperson Geetha Shankar said the organization has launched a special drive to involve the student community and planned youth summits in Mumbai, Bangalore and Mysore.
---
60th Birthday of Mr. Suhalka, Editor-in-Chief of MetroMirror celebrated
BHOPAL: MMNN: 29 Dec. 2015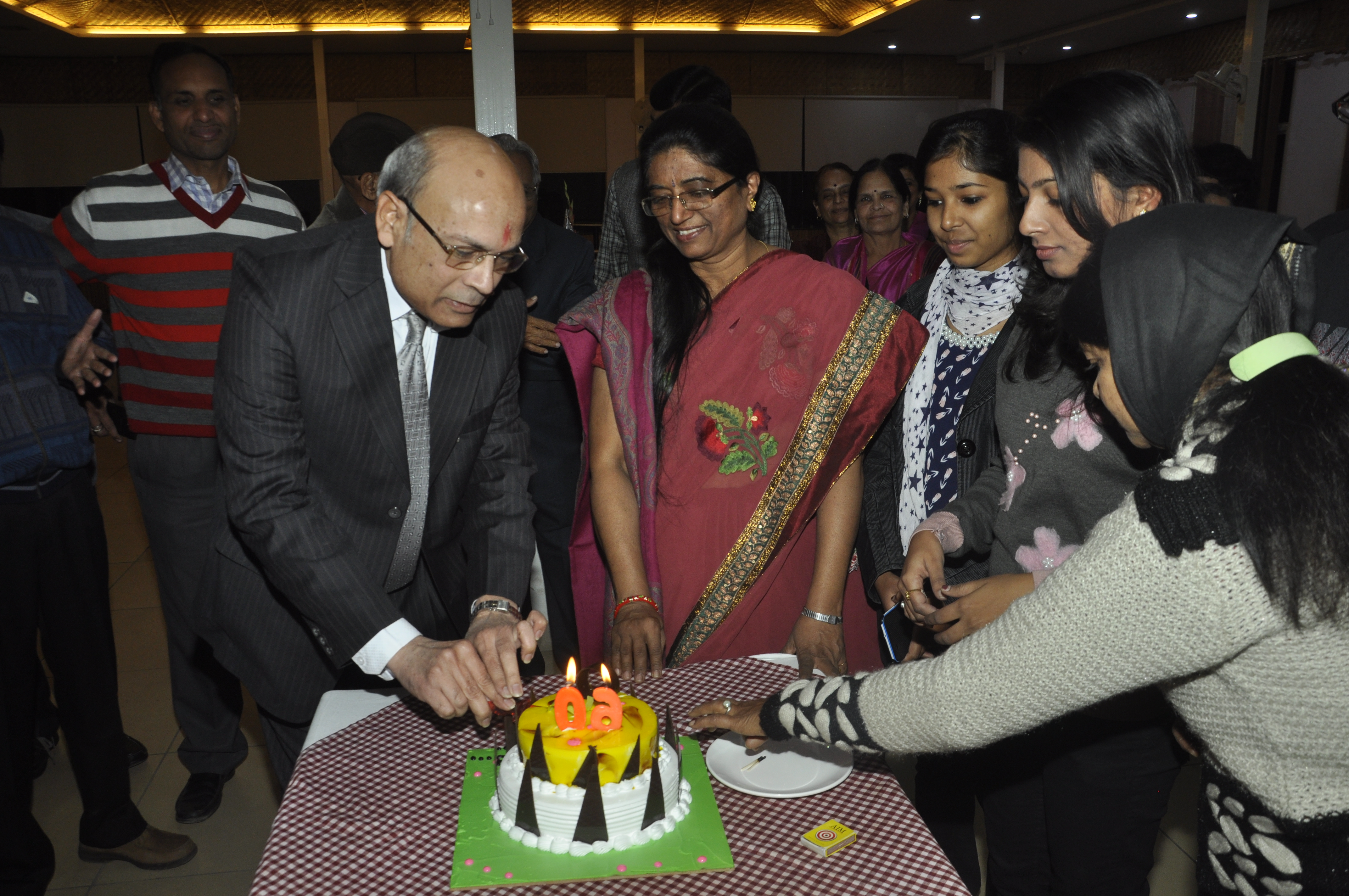 Mr. Shiv Harsh Suhalka, Editor-in-Chief of MetroMirror and Director of Public Relation Council of India turned 60 on Dec. 28, 2015.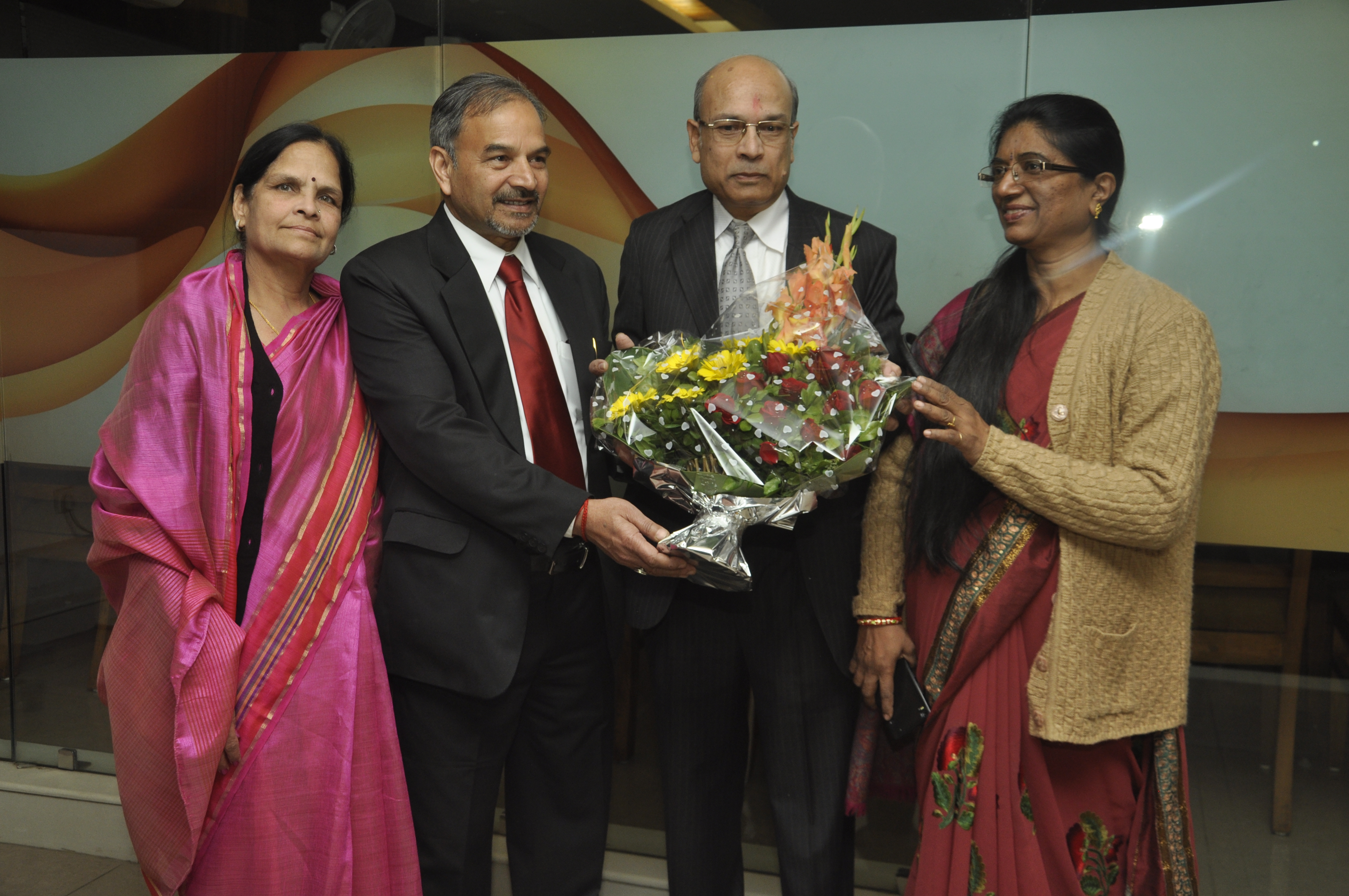 The day was celebrated at Fusion Spice Banquet Hall with the who's who of the city present, noted among them Sh. Atmadeep, Information commisioner, Sh. Ganesh Sakalle, President Central Press Club, Sh Deepesh Joshi, leading Advocate, Sh. Shailendra Bagre, leading Architect, Sh. AC Chandra, Ex Chief Income-tax Commisioner and Past convenor citizens Forum, Sh. Ajay Dubey, RTI Activist and Representative Transparency International, Sh. Vijay Bandriya ,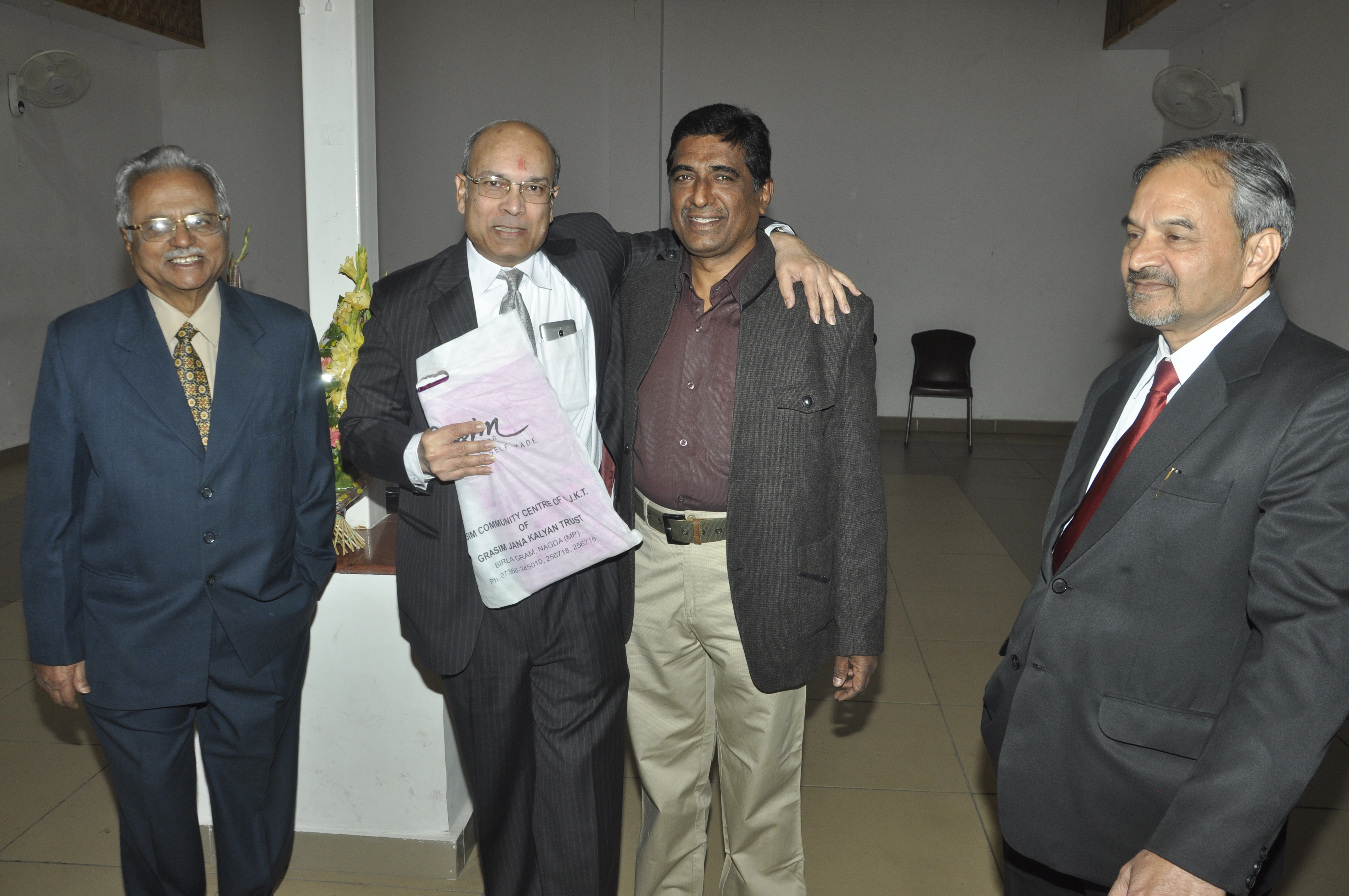 Chief Editor Krishak Jagat, Sh. Girish Upadhyay, State Editor, Subah Savere, Senior Journalist Sh. Rajesh Sirothia, Sh Ajay Bokil, Sh. Samdatt Shastri, Sh. Sanjay Dwivedi, and Abhijit Chandra, Prof. Pavitra Shrivastava, Prof. Pushpendra Pal Singh,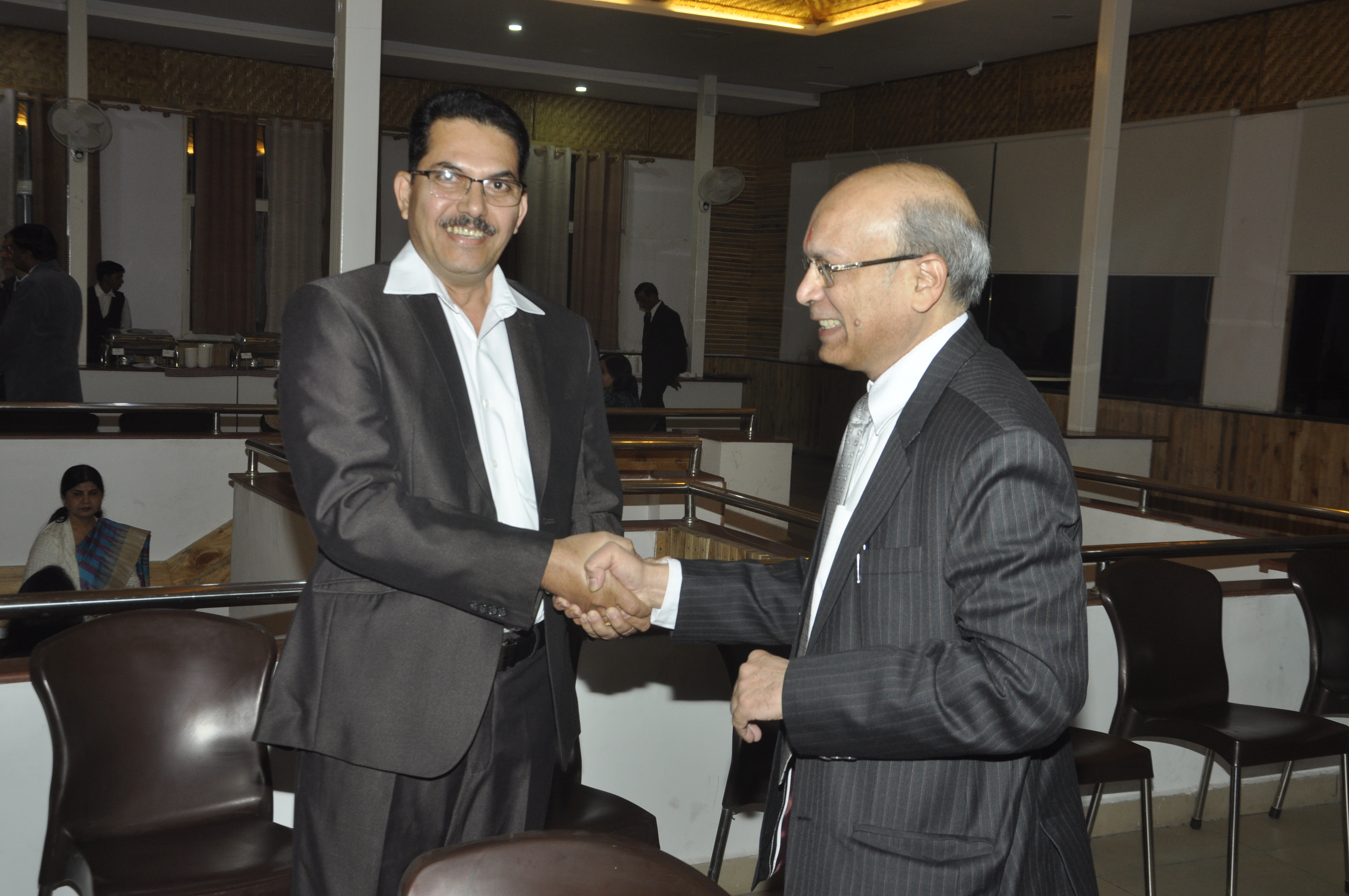 Dr. HD Verma, Sh. Shekhar Maheshwari, Sh. Vivek Verma, Sh. Pankaj Malik, Dr. M.S. Raghuwanshi, Sh. Vikas Bandriya, convenor BJP State IT cell.

....More Photos

---
KKR to invest $300m in Media
MUMBAI: MMNN: 16 Nov. 2015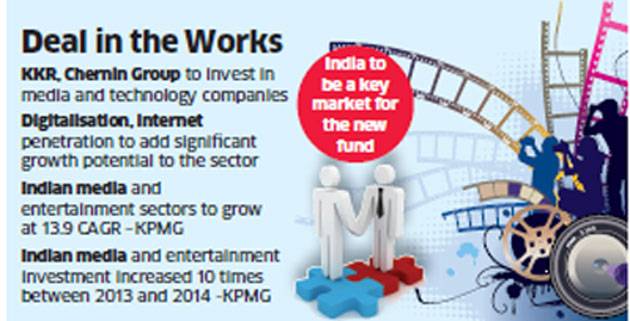 Global investment firm KKR will commit up to $300 million to create a pan-Asian media and entertainment investment platform along with California-based media holding company, Chernin Group, in a long-term bet on Asia's fast growing digital media and technology space, including in India.
The new platform, Emerald Media, which will see KKR hold a majority stake, will primarily focus on providing capital to media, entertainment and digital media companies across Asia. Chernin Group will join as a minority co-investor in the platform. Emerald will look to acquire control or significant minority positions in growing public and private media companies.
The platform will look to invest approximately $15million-$ 75million in any investment. A substantial portion of the investments will come into India, where KKR is building a series of investment platforms. The US buyout fund has a non-banking finance company, a real estate investment platform and distressed assets platform, besides its core private equity business.
As part of the transaction, KKR will also acquire a significant minority stake in CA Media, the existing Asian media portfolio of Chernin Group.
The platform will be headed by Rajesh Kamat, who was former COO of Viacom18 Group and CEO of COLORS in India, and Paul Aiello, the current group CEO of CA Media. Aiello was the former CEO of News Corp's Star TV Asia.
The transaction, which is aimed at creating one of the largest media investment platforms in the region, is expected to get announced later this week. "The media, entertainment and digital media segment across Asia, especially in India, enjoys attractive macro fundamentals, mirroring the trajectory of the region's consumer sector," Sanjay Nayar, Member of KKR and CEO of KKR India, said.
The Chernin Group's Asia investment platform CA Media focuses on a broad range of opportunities in content creation, television networks, sports, education, advertising, and digital media.
The creation of the platform comes as Indian media and entertainment sectors are poised for a strong growth. The sectors are expected to grow at 13.9% CAGR, to touch.`19,6400 crore by 2019, KPMG said in arecent report. The growth rate is almost double that of the global media and entertainment industry, KPMG said. In India, CA Media has been building a strong portfolio that includes television and film production, live music events, youth media, digital content, intellectual property and graphic novels. Its investments in the country include stakes in content company Endemol India, music and live events company Only Much Louder, and entertainment company-Graphic India.
Deal activity in India's media and entertainment sector rose in 2014 with 61 transactions as against 26 transactions a year prior. Total size of the transactions increased to $2.4 billion from $224 million, KPMG's report said. Digitalisation, Phase III licensing of radio and 4G rollout will provide the required impetus to the industry, KPMG added.
---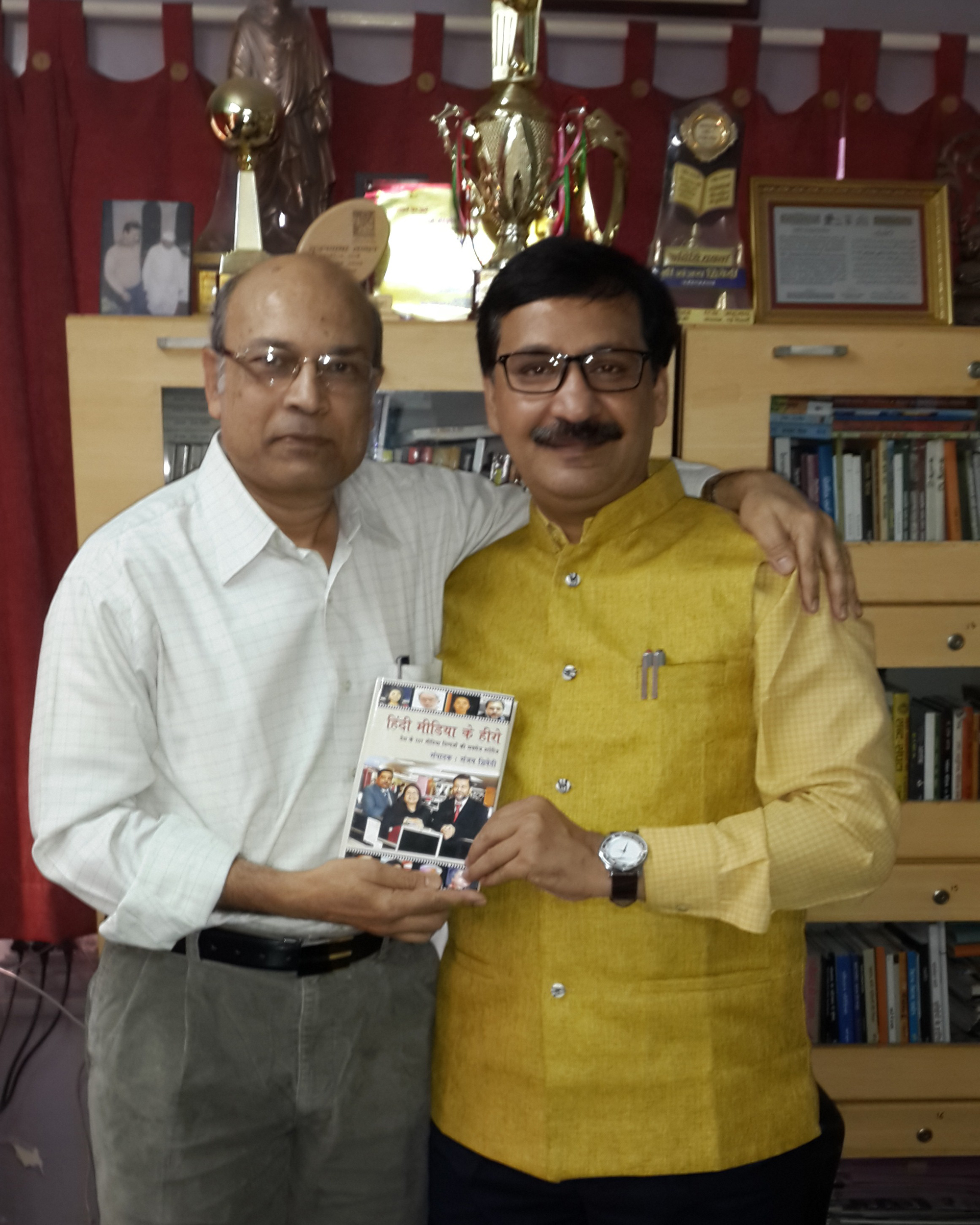 "101 Hindi Media ke Diggaj" book presented
Our Correspondent, 01 Sep. 2015

Sh. Sanjay Dwivedi, Head, Deptt. of Mass Communication, Makhan Lal Chaturvedi National University of Journalism and Senior Journalist presented a Book written by him on
"101 Hindi Media Ke Diggaj" to Sh. Shiv Harsh Suhalka, Editor in chief of MetroMirror.Com and Secretary General of Forward India Forum - a Think-tank.
He praised the objectives of Forward India Forum and shown his interest to join the forum.

---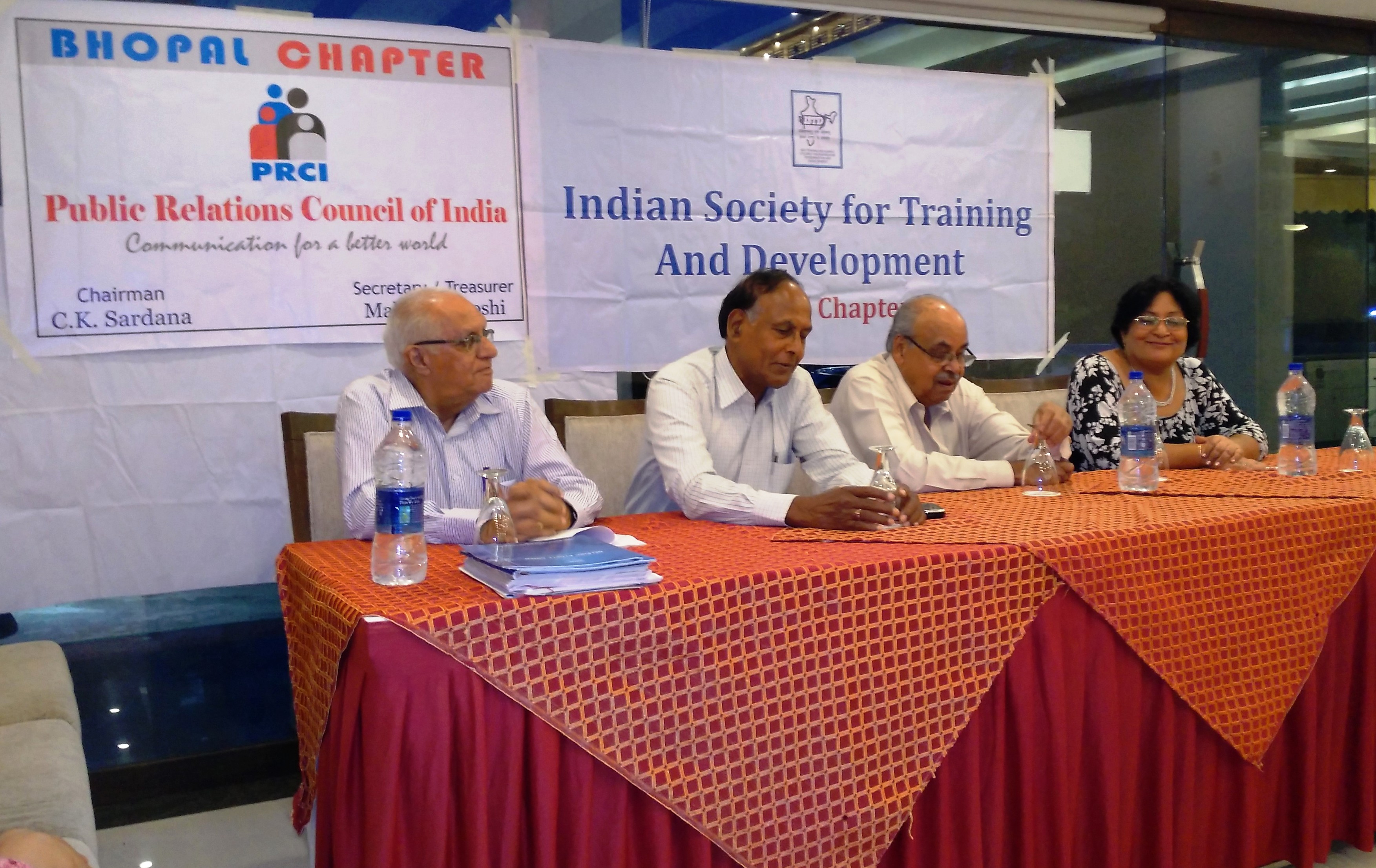 Media and Public Relations Are Complementary To Each Other –Naidu
Our Correspondent, 31 Aug. 2015

Media and Public Relations are complementary to each other and enjoy a symbiotic relationship. The two crafts should harmonise with each other instead of working at cross-purposes.
This was the sum and substance of a thought-provoking presentation by Chandrakant Naidu, a senior journalist, at a panel discussion organized by Bhopal Chapters of Indian Society for Training & Development (ISTD) and Public Relations Council of India (PRCI).
Responding to the theme of the discussion, C.K. Sardana, a senior PR practitioner, said PR people formed a useful 'source' for media persons. Through their understanding of various facets of their own organizations and associated areas, they were able to provide in-depth information – what the media persons really needed – which help prepare good stories for print and electronic media. It was a sort of 'mutual help and gain' for both, he added.
Rashmi Bhargava, Chairperson, ISTD, Bhopal Chapter and C K Sardana, Chairman, PRCI Bhopal Chapter were present. J.N. Chawdhary, a veteran marketing man, was the patron at the panel discussion. Mahendra Joshi, Secretary, PRCI proposed a vote of thanks.
In his opening observations, former Regional Editor of Hindustan Times, Chandrakant Naidu said the PR specialists excel at bringing forth the strong points of any institution to be highlighted through media. The news media cannot afford to ignore the weak points as their audience would expect them to put things in perspective.
At times the news media's job begins where the PR specialists' ends. In the current media scenario the lines between PR and news presentations are blurring due to commercial considerations of the media ownership.
Large number of persons from different walks of life participated in the inter-active panel discussions. Notable among them were Salil Chatterjee, Sanat Gangwal, R.N. Soni, O.P. Soni, C K Hayaran, Harsh Suhalka and Pradeep Bhargava.

---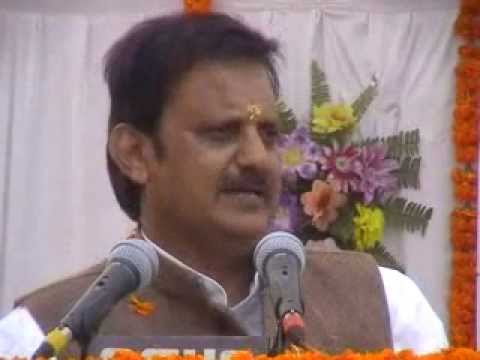 PR Minister pays tributes to MD of People's Group late Shri Ramvilas Vijayvargiya
Our Correspondent, 13 Aug. 2015

Public Relations, Energy and Mineral Resources Minister Shri Rajendra Shukla paid tributes to MD of People's Group and Founder Trustee of Public Welfare Charitable Trust late Shri Ramvilas Vijayvargiya by laying a wreath on his body.
The PR Minister expressed profound grief over his death during visit to residence of late Shri Vijayvargiya here today.
In his condolence message, he said that late Shri Vijayvargiya had contributed significantly in making available quality health services in the state including Bhopal.
Shri Shukla said that late Shri Vijayvargiya was also an able social worker.
Shri Shukla consoled and offered condolences to late Shri Vijayvargiya's wife Smt. Savitri Devi, brother and sister-in-law Smt. Paramanad Vijayvargiya and Smt. Pushpa Vijayvargiya, Shri Suresh Vijayvargiya,
Smt. Urmila Vijayvargiya, sisters Smt. Kasturi Bai, Smt. Kamla Devi, brother-in-law Shri Ramesh Chandra, Shri Shiv Prasad Gupta, Captain Ruchi Vijayvargiya, Captain Ambarish Sharma, Megha Vijayvargiya, Shri Mayank Vishnoi, Neha Vijayvargiya, Shri Rohit Pandit and entire bereaved family.
PR Minister Shri Shukla has prayed to the Almighty to grant peace to the departed soul and strength to the bereaved family to bear this loss.
---
Media plays a vital role in communicating science to people: Prof. B.K. Kuthiala, Vice Chancellor, Makhanlal Chaturvedi National University of Journalism and Communication, Bhopal
Our Correspondent, 14 July 2015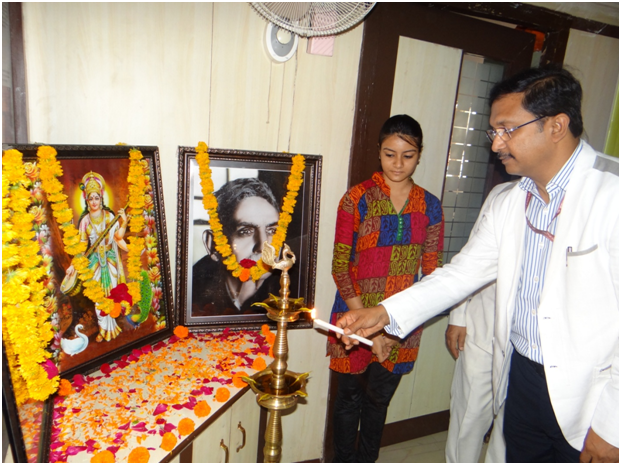 Mr. Ranjan Mukherjee Additional Director General, Prasar Bharti, is inaugurating the media workshop on "communicating Science & Biosafety" Makhanlal Chaturvedi National University, in Bhopal today.
Empowerment of farmers by creating awareness about new agricultural technologies and to spread scientific temper is the need of the hour. While delivering the key note address at the regional media workshop on communicating Science and Bio safety for Media Personnel at Makhanlal Chaturvedi National University of Journalism and Communication, (MCNUJ&C) Bhopal today, Mr. Ranjan Mukherjee, Addl. Director General, Prasar Bharati said that the agricultural research results should go from lab to land so that the farming community will be benefited for increasing agricultural production.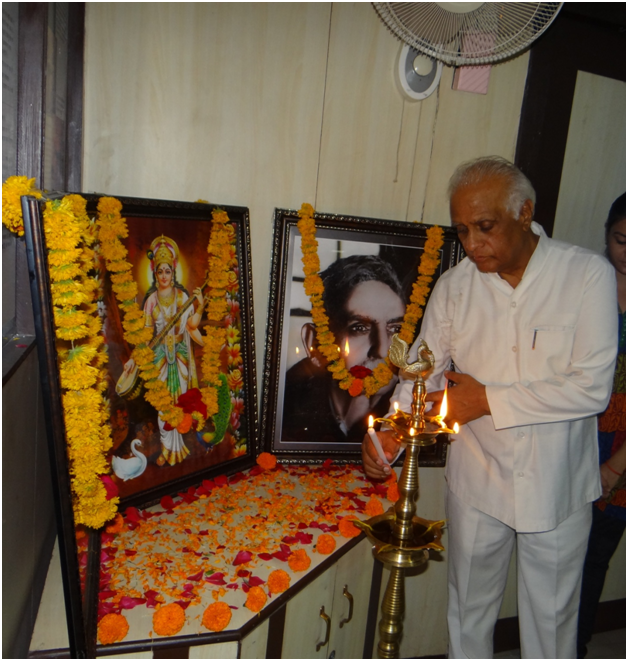 Prof. B.K. khutiala, Vice Chancellor, Makhanlal Chaturvedi National University, is inaugurating the media workshop on "communicating Science & Biosafety" Makhanlal Chaturvedi National University, in Bhopal today.
Water conservation and irrigation technologies and information about high yielding varieties are to be informed to the farmers by media by rationality, enquiry and method apart from content. 62 national agricultural universities and 642 Krishi Vigyan Kendras in India are doing a commendable work in agricultural research. Kisan Channel of Doordarshan started by the Prime Minister of India aims at agricultural science communication and educating the farmers about relevant agricultural technologies and providing scientific information for increasing the agricultural production. Kisan channel will be a pioneer in creating journalistic standards in scientific reporting. Radio, Television and Print Media are mass communication channels to create awareness about agriculture biotechnology and bio safety. While delivering the inaugural address, Prof. B.K. Kuthiala, Vice Chancellor of MCNUJ&C, Bhopal said that media plays a key role in communicating science to farmers in modern farming techniques and agriculture operations for benefiting the farmers.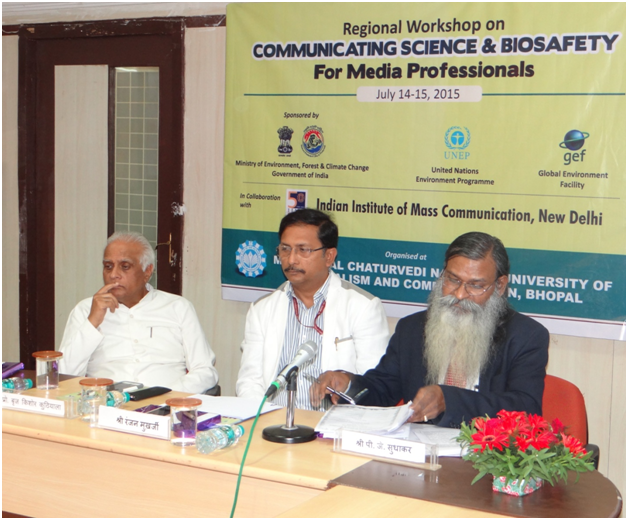 Prof. B.K. khutiala, Vice Chancellor, Makhanlal Chaturvedi National University, Mr. Ranjan Mukherjee Additional Director General, Prasar Bharti, and Dr. P.J. Sudhakar, ADG, PIB Bhopal are at the media workshop on "communicating Science & Biosafety" Makhanlal Chaturvedi National University, in Bhopal today.
The Green Revolution, India is a big success story in agriculture sector. The scientific innovations and research should be over-all welfare of society. Radio is a mass media which popularize the hybrid varieties of rice which was known as 'Radio Rice'. Bio safety also includes saving the man from the mankind. Media should search for the truth and it should have a truthful reporting and objectivity. Speaking on the occasion, Dr. P.J. Sudhakar, Addl. Director General of PIB, Bhopal said that the government has taken several measures on bio safety which includes setting up of Institutional Bio Safety Committee on Recombinant DNA (IBSE), Review Committee on Genetic manipulation and Genetic Engineering Appraisal Committee. The Bio safety regulatory system is governed by rules under the Environment Protection Act, 1986.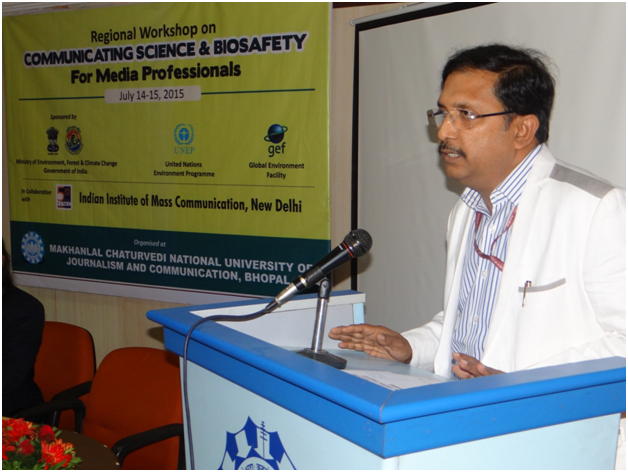 Mr. Ranjan Mukherjee Additional Director General, Prasar Bharti, is addressing the media workshop on "communicating Science & Biosafety" Makhanlal Chaturvedi National University, in Bhopal today.
The biological warfare should not happen for the betterment of the society and world. The Cartagena Protocol for bio-safety of United Nations framed important guidelines for the biosecurity and biosafety. Indian parliament passed several legislations like Plant Varieties and Farmer's Rights Act, Geographical Indications Goods Act and Bio-Diversity Act for fulfilling the obligations of UN Convention on bio-diversity. Prof. Geeta Bamezai of IIMC explained the objectives of the workshop.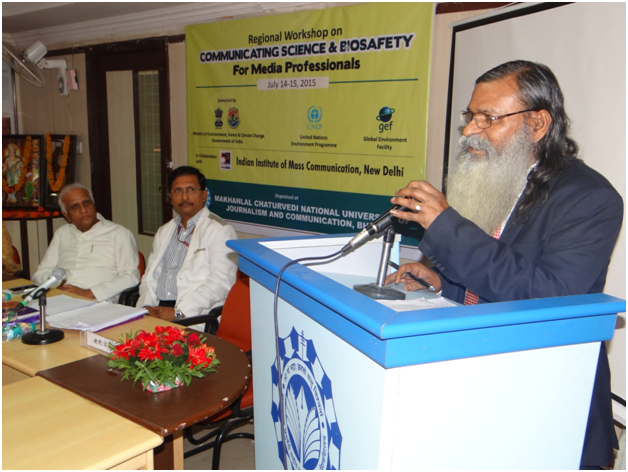 Dr. P.J. Sudhakar, ADG, PIB Bhopal is addressing the media workshop on "communicating Science & Biosafety" Makhanlal Chaturvedi National University, in Bhopal today.
Dr. P. Sasikala, HOD, New Media Technology, MCNUJ&C welcomed the gathering. Dr. Anand Pradhan proposed the Vote of Thanks. The two day workshop is organized by Indian Institute of Mass Communication with the collaboration of Ministry of Environment & Forest and Climate Change. UNEP (United Nations Environment Program) and GEF (Global Environment Facility) are the international organizations that are associated with the project. Dr. Rayies Altaf, Project Coordinator of IIMC also participated in the workshop.
---
Sh. Anil Mathur promoted as Director, public Relations, MP
Our Correspondent, 8 May 2015

Additional Director of Public Relation department Sh. Anil Mathur promoted as Director- Public Relation.
Sh. Mathur started his career from Navabharat as journalist. Sh Mathur is known as honest and dynamic officer.
Various Media organisations and Journalists congratulated him. Sh. Shiv Harsh Suhalka, Editor-in-chief, METROMIRROR.COM congratulated and wished that under Sh. Mathur PR department would work more professionally and gain the lost image.
Sh. Anoop Swarup, chairman of Forward India Forum also congratulated Mr. Mathur and expected that the department would be able to build its image first and gain the confidence of the Media and general public.
---