FEATURE/OPINION/BY INVITATION &nbsp&nbsp&nbsp MINISTERS|MP|MLA &nbsp&nbsp&nbsp
---
---
---
Narendra Modi -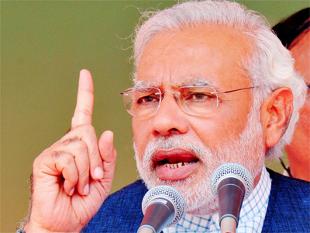 They spoke about a Class X pass youth who had only Rs 1 lakh in pocket and then went on to own Rs 300 crore in three years. This is the mother-sons model. You heard about 2G, now hear about jijaji (brother-in-law). Do we have to leave this country in their hands?,
---
Arun Jaitley -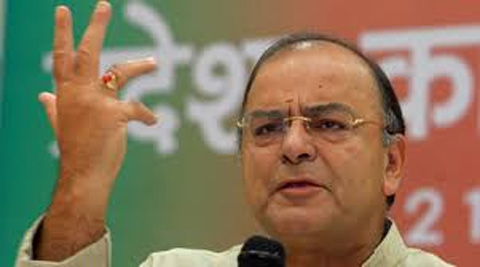 PM goes out with dignity and grace....Only if he had stood up at the right time and disagreed he would have been regarded with still a greater honour,
---
Rahul Gandhi -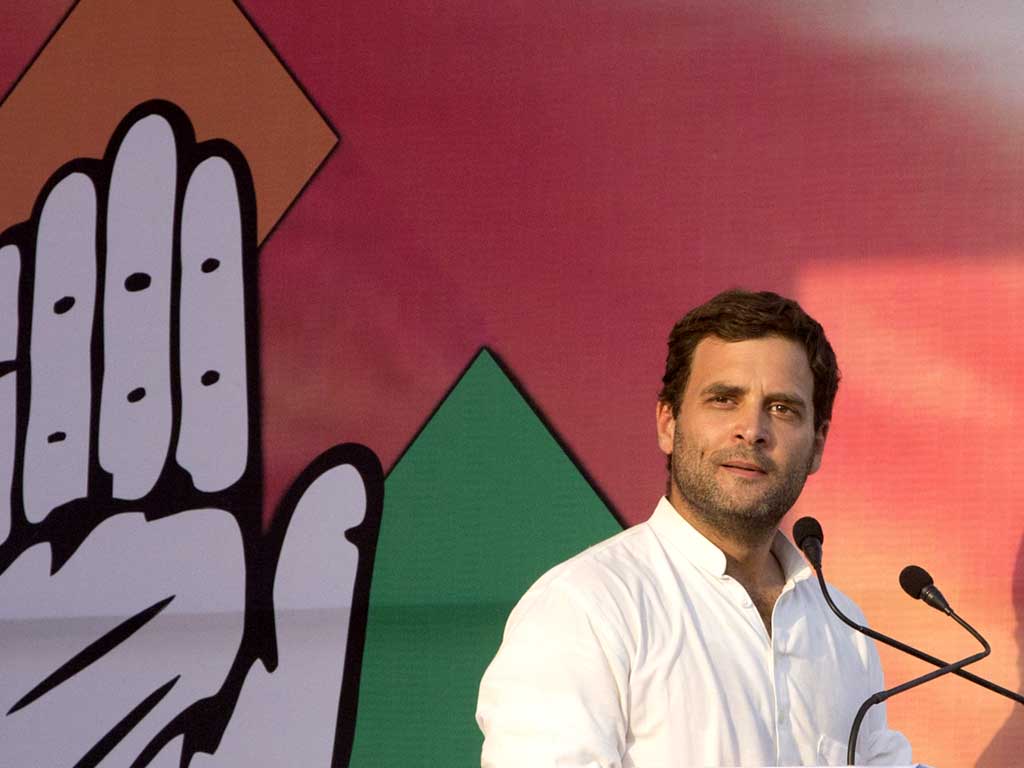 "People from Japan ask me...If if the BJP comes to power, there will be fighting... 22,000 people will killed, This is because they spread anger...this question was never raised before."
---
Soniya Gandhi -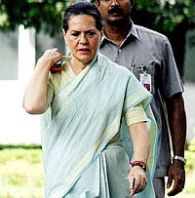 "This is an area which was the 'karmabhoomi' of Sufi saints and a symbol of composite culture of the country. I firmly believe that you will not allow those who sow the seeds of poison, who don't believe in secular credentials and who play the politics of instigating violence to succeed,"
---
Priyanka Gandhi Vadra -


"For this neech rajniti, each polling booth in Amethi will exact revenge," she said, stressing that Mr Modi has "insulted my martyred father in Amethi...the people of Amethi will never forgive him."
---
Mamta Banerjee -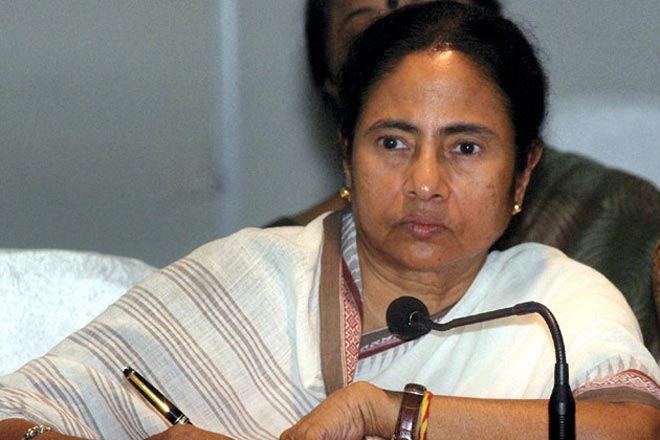 "just because one has money that doesn't mean that one can become the PM. Even dawood Ibrahim has lots of money,so even he can aspire to be the PM one day!"
---
Derek O'Brien -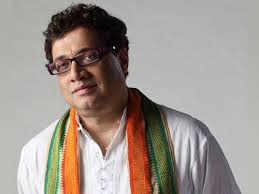 "Butcher of Gujarat air-dropped into Bengal. He has no answers to Bengal's development model. So, he is making personal attacks,"

---
Akhilesh Yadav -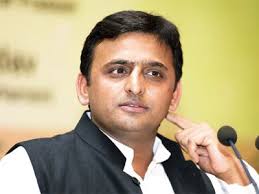 "If you are capable of forming a father- son government go ahead. Who is stopong you?"

---
Nitish Kumar -


"While one does not have the experience of Parliament another has no experience of running a state...| have both experiences...Am I less qualified than them?"
---
Sushma Swaraj, former external affairs minister, passes away at 67
MMNN:7 August 2019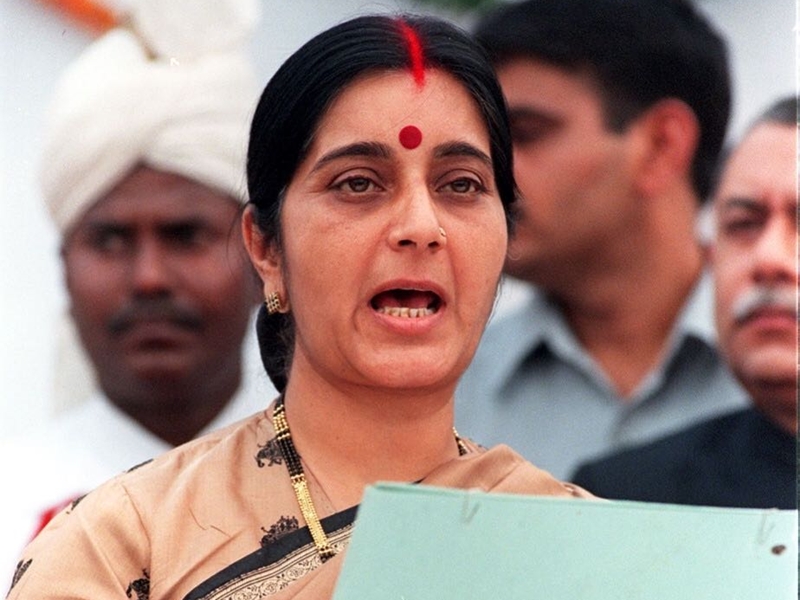 NEW DELHI: Former external affairs minister and senior BJP leader Sushma Swaraj passed away on Tuesday night, AIIMS sources said. She was 67.
The senior BJP leader was brought to AIIMS around 9:30pm and was straight away taken to the emergency ward.
Pay your tributes to Sushma Swaraj
AIIMS doctors said she died of a cardiac arrest.
"A glorious chapter in Indian politics comes to an end. India grieves the demise of a remarkable leader who devoted her life to public service and bettering lives of the poor. Sushma Swaraj ji was one of her kind, who was a source of inspiration for crores of people," Prime Minister Narendra Modi said in a series of tweets.
Several senior ministers, including Harsh Vardhan, Rajnath Singh, Smriti Irani Prakash Javadekar, reached AIIMS after she was admitted to the hospital.
Swaraj had put out a tweet in the evening congratulating PM Modi after the Centre's move to revoke special status for Jammu and Kashmir and bifurcate the border state into two Union Territories secured Parliament's approval.
"Narendra Modi ji - Thank you Prime Minister. Thank you very much. I was waiting to see this day in my lifetime," she had said.
Prime Minister Modi, in his tweets, hailed Swaraj as a "prolific orator and outstanding parliamentarian" and said she was admired and revered across party lines.
"She was uncompromising when it came to matters of ideology and interests of the BJP, whose growth she immensely contributed to," Modi said.
"An excellent administrator, Sushma Ji set high standards in every Ministry she handled. She played a key role in bettering India's ties with various nations. As a minister we also saw her compassionate side, helping fellow Indians who were in distress in any part of the world," he said.
"Extremely shocked to hear of the passing of Smt Sushma Swaraj. The country has lost a much loved leader who epitomised dignity, courage & integrity in public life. Ever willing to help others, she will always be remembered for her service to the people of India," President Ram Nath Kovind tweeted.
Defence minister Rajnath Singh said he was deeply shocked and anguished by the sudden demise of an extremely valued colleague.
External affairs minister S Jaishankar said, "Deeply shocked to learn of the passing away of Smt Sushma Swaraj. Difficult to accept this news. The whole nation grieves, the Foreign Ministry even more so."
The Congress condoled her demise.
"We are saddened to hear about the untimely demise of Smt Sushma Swaraj. Our condolences to her family and loved ones," the party said.
"I'm shocked to hear about the demise of Sushma Swaraj Ji, an extraordinary political leader, a gifted orator & an exceptional Parliamentarian, with friendships across party lines. My condolences to her family in this hour of grief. May her soul rest in peace. Om Shanti," Congress leader Rahul Gandhi said on Twitter.
Swaraj had a kidney transplant in 2016 and had opted out of contesting Lok Sabha polls earlier this year for health reasons. She is survived by her husband Swaraj Kaushal and daughter Bansuri.


---
End Of An Era": Atal Bihari Vajpayee, India's Tallest Politician, Dies
MMNN:16 August 2018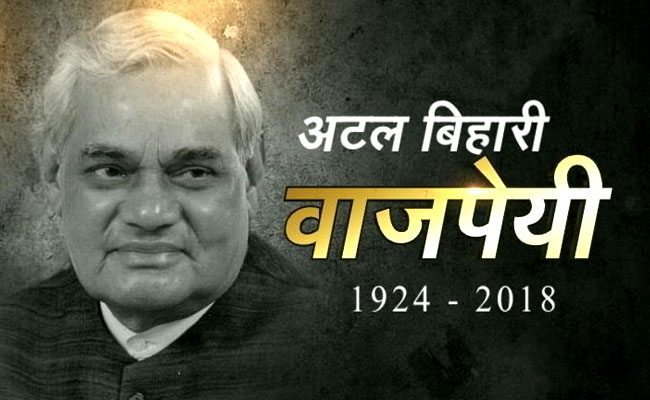 Atal Bihari Vajpayee, three-time Prime Minister of India and one of the country's most respected politicians, has died. The announcement was made by the All India Institute of Medical Sciences or AIIMS, where the 93-year-old was being treated by a team of doctors for nine weeks. Mr Vajpayee, the BJP's tallest leader, was admitted to hospital on June 11 with a urinary tract infection and chest congestion. Prime Minister Narendra Modi visited the hospital twice in 24 hours and top politicians from across parties arrived as the former prime minister's health worsened on Wednesday. "Unfortunately, his condition deteriorated over the last 36 hours and he was put on life support systems. Despite the best of efforts, we have lost him today," the statement by AIIMS said. Atal Bihari Vajpayee died at 5.05 pm. "He lived for the nation and served it assiduously for decades," PM Modi tweeted soon after, describing his death the end of an era. A meeting of the Union Cabinet has been convened to mourn the former prime minister. Congress president Rahul Gandhi said India had lost a "great son" "loved and respected by millions". The BJP patriarch had announced his retirement from electoral politics at a public meeting in Mumbai back in 2005. It wasn't a surprise to many. He had not been keeping well. Since 2009, the veteran politician had largely been confined to his home on Krishna Menon Marg in the heart of Delhi, away from public life due to his failing health. Atal Bihari Vajpayee was considered the gold standard of leadership in the BJP and had admirers even among rival parties. His birthday -- December 25 -- is celebrated as Good Governance Day. Since morning, BJP chief Amit Shah and Union ministers Rajnath Singh, JP Nadda and Venkaiah Naidu and several other leaders had been visiting the hospital. At the BJP headquarters in Delhi, decorations put up for Independence Day celebrations on Wednesday were taken down as a somber note took over. LK Advani, one of Mr Vajpayee's closest colleagues and his deputy in the NDA government from 1998 to 2004, was among the visitors. 52 COMMENTS "To me, Atalji was more than a senior colleague- in fact he was my closest friend for over 65 year," Mr Advani later said in a cabine


---
Atal Bihari Vajpayee On Life Support, PM Modi Visits Him Again
MMNN:16 August 2018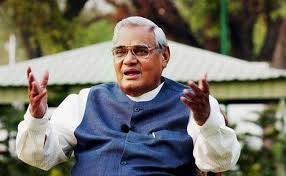 Prime Minister Narendra Modi and BJP chief Amit Shah have rushed back to the bedside of former Prime Minister Atal Bihari Vajpayee, who is on life support system at the All India Institute of Medical Sciences in Delhi. The Prime Minister had visited the BJP patriarch last evening, Mr Shah earlier this morning. Congress chief Rahul Gandhi too visited Mr Vajpayee in the afternoon. The hospital, in a statement, said Mr Vajpayee's condition "continues to remain the same. He is critical and on life support systems". Mr Vajpayee, a three-time Prime Minister, was admitted to the premier hospital with kidney tract infection and chest congestion on June 11. The 93-year-old -- who retired from public life after his health turned frail -- has been under the supervision of Dr Randeep Guleria, the Director of AIIMS. For over three decades, Dr Guleria, a pulmonologist, has served as personal physician to Mr Vajpayee. Doctors from various departments, including nephrology, gastroenterology and cardiology are also on the team taking care of the former Prime Minister, sources said. Prime Minister Narendra Modi visited Mr Vajpayee last evening - his fourth visit since the veteran BJP leader was admitted at AIIMS. Others on the visitors' list included Railway Minister Piyush Goyal, BJP lawmaker Meenakshi Lekhi and Union Textiles Minister Smriti Irani. Since morning today, BJP chief Amit Shah and Union ministers Rajnath Singh, JP Nadda and Venkaiah Naidu and several other leaders have visited Mr Vajpayee. Mr Shah also made a second visit this afternoon. "Doctors are treating him. He is critical. And doctors are doing their best to restore his health," Nadda told reporters. LK Advani, one of Mr Vajpayee's closest colleagues and his home minister in the NDA government from 1998 to 2004, was among the visitors. West Bengal Chief Minister Mamata Banerjee, who was a minister in Mr Vajpayee's government, is expected to fly to Delhi later today to visit him. Delhi Chief Minister Arvind Kejriwal and Deputy Chief Minister Manish Sisodia paid a visit to Mr Vajpayee this afternoon. Personally, I have been fortunate to receive much affection and advice from Atal-ji and an opportunity to understand public life... He was like a guardian to me. I wish him speedy recovery," tweeted Bihar Chief Minister Nitish Kumar. Atal Bihari Vajpayee had headed governments thrice -- for 13 days in 1996, 13 months in 1998 and served a five-year term from 1999. His was the first non-Congress government to last for a full term in office. An outstanding parliamentarian, master orator, poet and liberal, Mr Vajpayee is hugely respected across party lines.


---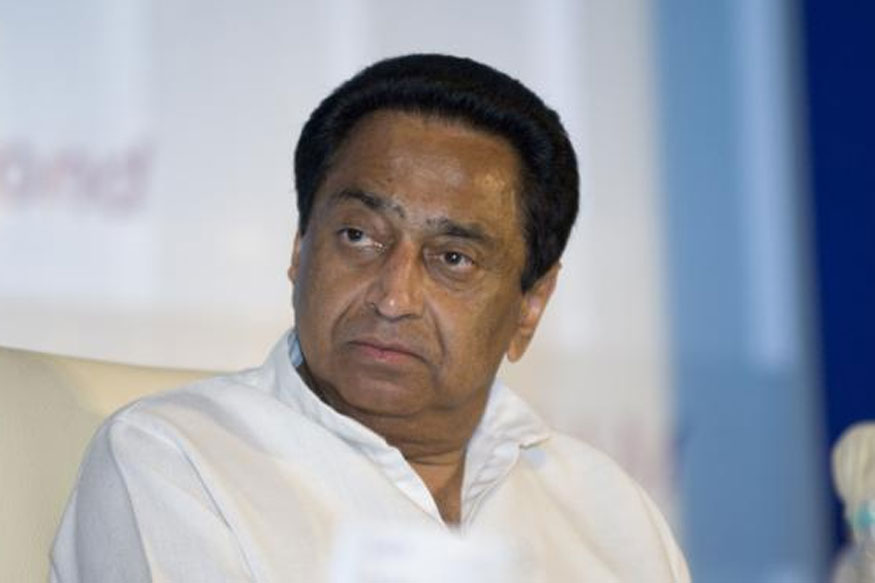 Does the BJP Have Exclusive Rights on Religion, Asks Kamal Nath
Bhopal:MMNN: 2 May 2018


Bhopal: MP Congress newly appointed president Kamal Nath hit back at questions of the party pedalling soft-Hindutva and asked if the Bharatiya Janata Party (BJP) had exclusive rights on the religion. Nath, who planned visits to temples in Madhya Pradesh a day after assuming office, was responding to questions on BJPs charges of Congress new-found soft-Hindutva stance. Kya ye dharma ke caretakers hain Why were no questions raised when I got a Hanuman temple, with a 101-feet statue, built years ago in Chhindwara?" asked the miffed leader, before accusing BJP of mixing religion with politics. Congress Campaign Committee in-charge Jyotiraditya Scindia, who was present at the spot, also shot back saying temples, mosques, gurdwaras were not owned by the BJP. India has been blessed with multiple religions and maintaining communal harmony, brotherhood and unity is the duty of everyone, not just the Congress, he said Naths itinerary on Day One in office includes visits to the Hanuman temple in Bhopals Lal Ghati area, lord Mahakal temple in Ujjain and the Pitambara Peeth in Datia. Furthermore, Nath had chosen Tuesday to take on the mantle of MP Congress president as it is the day of the week attributed to Lord Hanuman.
---
AAP vows to intensify Kejriwal's fight against corruption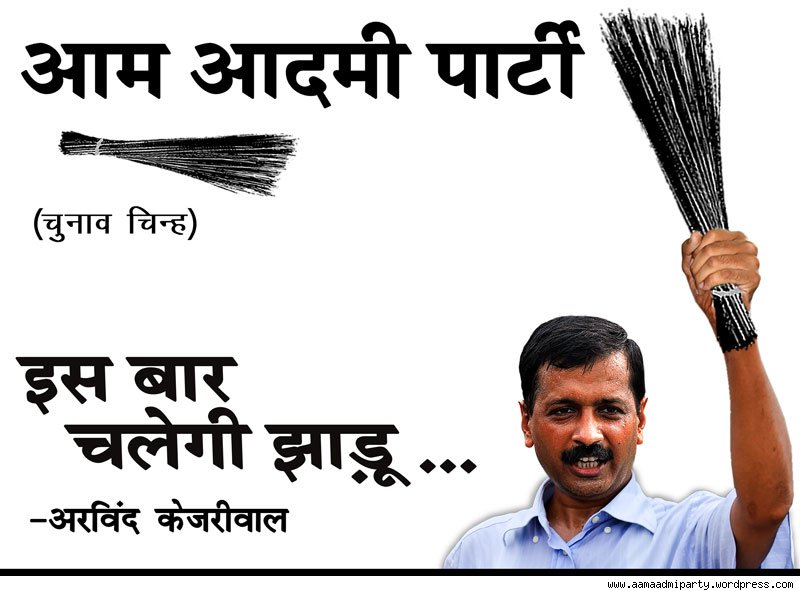 Our Correspondent, 23 may.2014
The Aam Aadmi Party expresses complete solidarity with its national convenor Arvind Kejriwal in his fight against corruption. The AAP totally disagrees with the decision of the learned Metropolitan Magistrate to send Kejriwal to judicial custody. There is no provision in law which makes it mandatory for a defendant against whom a complaint is filed in a defamation case to furnish a bail bond, particularly when he is ready and willing to be present in the court on the fixed date of hearing.
It is surprising that the court decided to send Kejriwal to judicial custody despite his lawyers expressing readiness to submit an undertaking that he will be present in the court during each date of hearing.
There are atleast four precedents in which courts have accepted the undertakings given by Kejriwal in similar cases and did not insist on a bail bond. In defamation cases filed by Mr Pavan Khera and Mr Amit Sibal, the courts accepted the undertaking given by Kejriwal and a similar procedure was followed in two other cases registered against him pertaining to protests against the coal scam.
The present case pertains to a criminal defamation complaint filed by former BJP President Nitin Gadkari against Kejriwal, for allegedly stating that the AAP will put up candidates against corrupt leaders in the Lok Sabha elections.
Despite the erroneous court order, the AAP will continue and intensify its fight against corruption and for ensuring the rights of the common man.
It was the AAP, which had first exposed the corrupt deals of Mr Robert Vadra, the son-in-law of Congress President Sonia Gandhi and Mr Nitin Gadkari in October 2012.
Infact, it was the AAP expose against Mr Gadkari about his business deals and involvement in land deals, which ultimately led to his resignation as BJP President in 2012.
It is very surprising that Mr Gadkari had then chosen to remain quiet despite all documents about his Purti group of industries and other deals were exposed by the AAP, and he has now filed a defamation case merely on a political statement that the AAP will put up candidates against all corrupt leaders including Mr Gadkari.
AAP Madhya pradesh will make teams and we will go between people to spread our message and will continue our fight against corruption .
The AAP appeals to its volunteers to maintain peace and calm. The party expresses complete solidarity with its national convenor , since the party views the fight against corruption as one of its main tasks.
---
All the Prime Ministers men
One of the reasons for Modi's success is his loyal a-team . Meet the people he counts on
Ace in the pack:

Amit Shah
The former Gujarat minister of state for home remains Modi's most trusted political aide and masterstrategist . Shah, who had a plastics and printing business , met Modi in the late 1980s and the jodi has been working together since then.
Besides strategizing for state elections, Shah helped the BJP gain control of the co-operative sector and the Gujarat Cricket Association . The way he handled his latest responsibility — Modi's UP campaign — has paved the way for a larger role.
Currently BJP's national general secretary, Shah is tipped to contest from the Vadodara seat if Modi vacates it and retains Varanasi. Legal cases pertaining to fake encounters, which led to his arrest and subsequent externment from Gujarat,are already falling apart.
What's next
Those who know him say Shah is not keen to join government, and will prefer playing a bigger role in the party. He would like to be involved in signature projects like the clean-up of the Ganga. Irrespective of whether he joins government or not, Shah will be an invisible member besides playing a key role in political management and BJP's revamp.

Southern connect

K Kailashnathan
Even after Kailashnathan retired last year, Modi did not relieve the 1979 batch IAS officer who has been in the CMO for eight years. Known as KK or Kailash to colleagues, he is the most powerful bureaucrat in Gujarat and is serving as chief principal secretary , a post specially created for him. KK is the link between Modi and the bureaucracy and has often been accused by Congress of stepping beyond his brief to carry out Modi's agenda. He helped Modi make inroads into the southern states by forging alliances with smaller parties, especially in Tamil Nadu.
What's next
Some believe Modi would like him to stay in Gujarat and advise the next CM, in all probability Anandiben Patel, in order to ensure continuity in policy.

Wonder kid

Prashant Kishor
This US-educated whiz kid in his late 30s has been a key backroom boy in Modi's CMO for about two years. Having joined Team Modi after a UN stint, Kishor was key in Modi's plans to run the 2014 election blitzkrieg along the lines of the US presidential campaign. Extremely low profile, he formed Citizens for Accountable Governance which got a number of IITians to quit jobs and work for Modi. Kishor not only heads the think tank that advises Modi on policy issues but also networks with potential allies. Modi uses his team as a parallel channel to BJP.
What's next
Expected to join PMO and remain a key strategist in further building Brand Modi.

Tech trio

Hiren Joshi, Rajesh Jain & B G Mahesh
This threesome provided technology back-up to Modi's campaign. Joshi, officer on special duty (IT) in the CMO, was behind the unique 3D campaign. Rajesh Jain and B G Mahesh, IT entrepreneurs from Mumbai and Bangalore respectively, worked alongside Joshi.
What's next
While Joshi is certain to move to Delhi, Jain and Mahesh are expected to play a key role in Modi's new initiatives.

Legal eagle

Girish C Murmu
A 1985 batch IAS officer, the principal secretary to Modi has been tackling legal tangles for the state government . Murmu has handled sensitive legal cases ranging from riots to lokayukta. In charge of the home department in the CMO, Murmu also looks after urban development and revenue.
What's next
Likely to join Team Modi in Delhi.

Linked in

Vijay Nehra
The joint secretary in the chief minister's office , this 2001 batch IAS officer is the youngest member of Modi's team. An IIT graduate, Nehra has grown in stature due to his proximity to Anandiben Patel, who is likely to succeed Modi as CM.
What's next
Many believe he was posted in the CMO to ensure a smooth transition.

Eyes and ears

Bharat Lal
Gujarat's Resident Commissioner in Delhi Bharat Lal has virtually been Modi's eyes and ears in Delhi for the past four years or so. He networked seamlessly with politicians, bureaucrats and mediapersons and reverted with critical inputs.
What's next
Expected to join PMO and control access to PM.

The listener

Arvind K Sharma
A1988 batch IAS officer, he was the backbone of the Vibrant Gujarat summits , which helped Modi project himself as a development-oriented politician . Besides his influence in Azamgarh and Allahabad, Sharma, who hails from UP's Mau district, is known for his problem-solving abilities, a reason why he handles MLA grievances in Gujarat.
What's next
The PMO, where he is expected to handle MPs, among other things.

The fundraiser

Surendra Patel
Kaka , as Patel is known in Gujarat , has been BJP's banker for almost two decades . The wealthiest of Gujarati industrialists ask no questions if Kaka comes seeking funds. A close aide of Advani, Patel is the party's state treasurer . Modi trusts him completely with finances.
What's next
Will stay in Gujarat but continue to control the war chest that will finance BJP's national expenditure.

The advisor

V Chauthaiwale
Avice-president with G u j a r at - based Torrent Group, Vijay belongs to an old RSS family from Nagpur . Modi often sounds him out on various issues and counts on his dispassionate advice. Modi requested him to take leave from his job and park himself in Delhi for the duration of the campaign.
What's next
Will continue his low-profile advisory role.
---
Over 110 Staff give farewell to prime minister Singh
13 may, 2014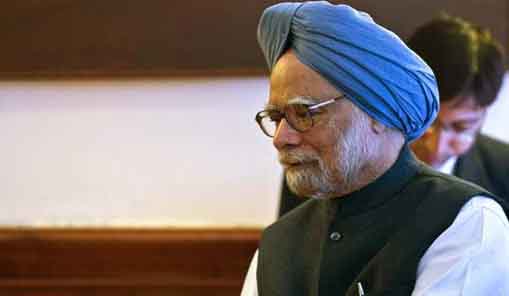 Prime Minister Manmohan Singh was given a standing ovation by his staff at South Block on Tuesday during a farewell they hosted for him. It also saw some moist eyes.
Around 110 staff of the Prime Minister's Office (PMO) gathered at South Block to give a farewell to Prime Minister Manmohan Singh, who steps down on May 17 after a decade at the helm of the country.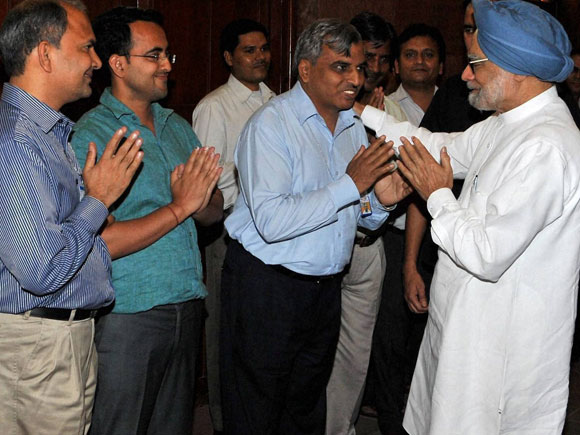 I am very thankful to you all for you service to the nation. May God bless You

"The staff gave the prime minister a standing ovation," a PMO official said, adding that the staff presented him with a bouquet.
Manmohan Singh told the PMO staff: "I am very thankful to you all for your service. May god bless you."
Some of the staff who have interacted with the prime minister during the 10 years of United Progressive Alliance (UPA) rule were seen wiping away their tears, the official added.
Present along with Manmohan Singh were National Security Advisor Shivshankar Menon, Principal Secretary Pulok Chatterjee, Prime Minister's Advisor T.K.A. Nair and his Media Advisor Pankaj Pachauri.
The farewell was hosted in the specious corridor of the PMO.
It was held Tuesday as May 14 is a holiday on account of buddha Purnima, said a source.
The prime minister will hold his last cabinet meeting may 17 morning, before handing over to hte president the regignation of his government to allow formation of a new regime.
Some TV cameras and news photographers were present on the occasion.The 10-phase Lok Sabha elections, which were held in 28 states and seven union territories, began April 7 and ended Monday. The millions of votes will be counted Friday.
---
Modi may Contest from UP : BJP Secy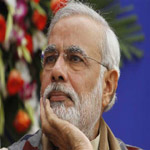 Our Correspondent, 3 July 2013
BJP secretary Rameshwar Chaurasia on Tuesday said that BJP campaign committee chief Narendra Modi might contest the forthcoming Lok Sabha polls from Uttar Pradesh.

Speaking in Varanasi, Chaurasia who is the secretary-in-charge of state BJP unit, said that Modi may contest the parliamentary polls from Lucknow, Allahabad or Varanasi He said that while the decision is yet to be taken the BJP is confident of an impressive performance in the state. Speculation regarding Modi contesting from Lucknow or any other seat in UP has been going around for the last few weeks.

Uttar Pradesh has been the weak link in the BJPs gameplan to emerge victorious in the Lok Sabha polls and the party is desperate to revive the state unit. Modis close aide Amit Shah was appointed the general secretary incharge of BJP in the state, and Modi is said to be personally involved in preparing the strategy for reviving the party in the state.
---
Jai Manavta Party and Jan-Sangharsh Virat Party registered as political parties
Our Correspondent, 26 June 2013
Election Commission of India has registered 2 new political parties in Madhya Pradesh. It has registered Jai Manavta Party, 1-Samriddhi Parisar, Near Sahu Aata Chakki, Lalita Nagar, Kolar Road, Bhopal and Jan-Sangharsh Virat Party, Lane No-2, Near Bhooteshwar Mandir, Sant Ravidas Ward, Sagar. The commission registered Jai Manavta Party on May 27, 2013 and Jan-Sangharsh Virat Party on May 16, 2013.

Registration given by the commission will not entitle these parties for any other election symbol. Candidates formally fielded by these parties in election will be eligible for preference in election symbol allotment over independent candidates. Presidents of both parties will have to present a report to the commission under provisions of Representation of Peoples Act, 1951. They will also have to give details of their PAN number in the report. They will have to provide details of PAN number within six months of submitting report. The commission has also made it clear that this has nothing to do with flags of parties.

On the commissions directive, Chief Electoral Officer has sent information about registration of both parties and directed to apprise District Election Officers and Assistant District Election Officers of this. List of all recognised political parties is also available on the commissions website.
---
Digvijay's son joins Congress party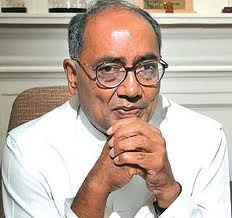 Our Correspondent, 20 June 2013
Bhopal : AICC general secretary and former chief minister Digvijay's son officially joined the Congress party on Wednesday. The senior Congress leader's 26-year-old son Jaivardhan Singh joined the primary membership of the party in Raghogarh. Both Digvijay and his brother Laxman Singh took turns and represented Raghogarh assembly constituency in the 1990s and till 2008.

Sources in the party said that Digvijay Singh and Laxman Singh apparently want to hand-over the assembly seat to Jaivardhan Singh. Digvijay and Jaivardhan participated in the Raghogarh block Congress committee meeting on Wednesday.

At the meeting, it was decided that Jaivardhan Singh will contest the assembly elections in November from the Raghogarh seat which his father represented as chief minister of Madhya Pradesh. A proposal to this effect will be sent ot 24, Akbar Road for approval of the party high-com-mand.

During the Raghogarh block Congress committee meeting, Jaivardhan officially joined the primary membership of the party.
---
ECI instructs officials to ensure 85% turnout
Our Correspondent, Chennai, 20 June 2013
Bhopal : Director general of Election Commission of India (ECI) Akshay Raut on Wednesday instructed state officials to ensure 85% voter turnout in the upcoming assembly elections. He is in the state to review election preparations. He has sought a detailed plan for increasing the turnout by July 5. He interacted with representatives from all 50 districts of the state at the office of the chief electoral officer. Raut, along with deputy election commissioner of India Alok Shukla, will prticipate in a media workshop and hold discussions through video-conferencing with divisional commissioners and district collectors at 2 pm on Thursday. During the last assembly polls, the average voter turnout in the state was 70%.
---
Jayalalithaa Amma the best choice for a national leader role in 2014 : NRI SURVEY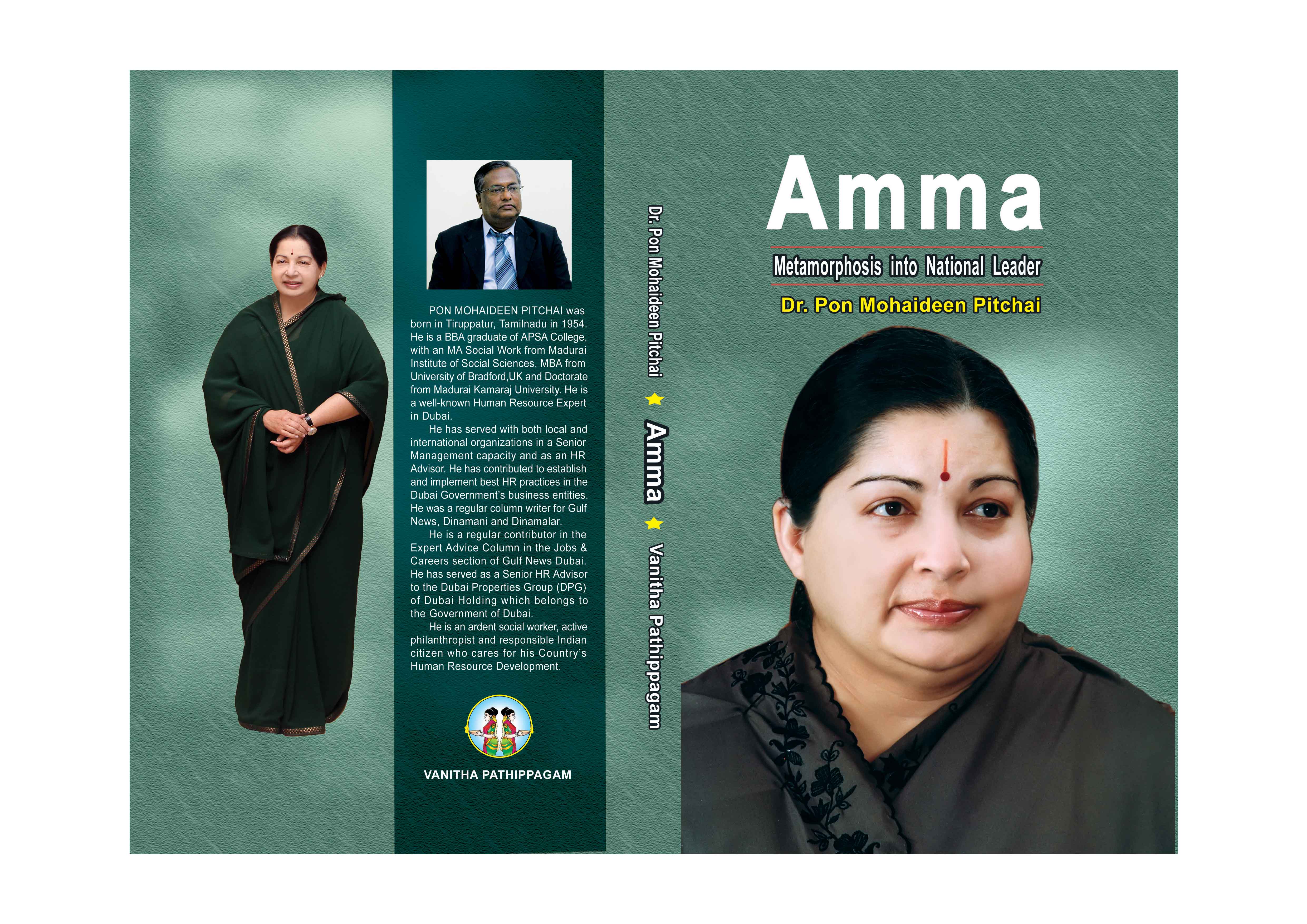 Our Correspondent, Chennai, 20th March 2013
Nearly 40% of the 1.22 billion population of India will decide the political destiny in Red Fort in 2014. The main agenda is that the current politicians must mirror youthful ambitions, ideals and aspirations. Otherwise, India will find itself trapped in the old and obsolete. For progress to come, prosper and continue India needs progressive leaders who think beyond the individual and interest group, the only interest group should be for India and its place in the global community.

This book attempts to explain why Jayalalithaa Amma is important. What qualities does she possess that makes her the best among the other leaders? This book is not an autobiography of Jayalalithaa Amma, but an assessment of the positive and negative qualities of each leader who appears to be in the run for prime minister. It is intended to provide a sketch or profile of Indias leaders, past and present, and to underscore how Jayalalithaa compares with them overall. It is a simple document portraying the good leaders available to us now. The book fully explains why Amma has emerged as the best choice for a national leader role in 2014.

Dr Pon Mohaideen Pitchai, Author, Amma Metamorphosis into National Leader, says, India has produced great engineers, IT specialists and scientists who have contributed globally, but seems to be incapable of grooming its own leaders to lead it towards a better future . As a Human Resource expert, I am keenly aware of the nuances in the behaviour of other people. I have extensive knowledge of leadership behaviour in general. It is one of my responsibilities to guide and help improve the young population of people aged between 18 and 35, who will be the ones to decide the fate of the Central Government in 2014. They must decide on who exactly are the right people to govern this country. They must select the best PM candidate who can drive us all to development. The opinions aired here come only with the best intentions, and are meant to support Ammas government efforts in the future. People must know the reality of her contributions and challenges she has faced as a public servant.

I had talked to many people who are all educated and well-versed in Indian politics. 75% of them appreciated Ammas motivation and future plan to uplift Tamil Nadu. Amma has shown courage, tenacity and a strong willpower to overcome all obstacles, and also shrewdness in judging the pulse of the public. She has all the qualities of leadership charisma, oratorical skills, intelligence, administrative ability, quick grasp, etc. She has grown away from her intemperate style and is one of Indias great leaders. For all the above reasons, I had the urge to do an opinion survey and bring the good deeds of Amma in front of the people. This will only help in developing the good future of India.

More than 500 people were interviewed in the past year during the initial stages of writing this book. The interviews were conducted on an informal basis in India, the GCC countries, Australia, Canada, UK, Singapore, Malaysia, Sri Lanka and Thailand. A Competency Grid was prepared by the author for Rahul, Modi and Jayalalithaa for comparing their Leadership Levels and Amma came out to be the strongest and most credible candidate for Prime Minister.

The book covers the Indian Political and socio economic struggle showcasing the review of the political parties in India. The books also throw a light on the Indias leadership vacuum, that how it had faced the shortage of the true leaders and the awful effects of it. There is also a take on the earlier leaders who have helped in building the future of India. The author has also compared a few politicians on certain parameters (Experience, leadership skills, national outlook, Economic Knowledge etc.) as to come on a conclusion of the best contender for the next PM. Then finally is the Metamorphosis of the Amma, her achievements, her SWOT Analysis as a National Leader, an overview of her Governments performance etc.

About the Author

Dr Pon Mohaideen Pitchai was born in Tiruppatur, Sivaganga District of Tamil Nadu in 1954. He is a BBA Graduate of APSA College, with an MA Social Work from Madurai Institute of Social Sciences, MBA from University of Bradford UK, and Doctorate from Madurai Kamaraj University. He is a well known Human Resource Expert in Dubai.

He has served with both Local and International Organizations, in a Senior Management Capacity and as an HR Advisor. He has contributed to establish and implement best HR Practices in the Dubai Governments business entities. He was a regular column writer for Gulf News, Dinamani and Dinamalar.

He is a regular Contributor in the Expert Advice Column in the Jobs and Careers section of Gulf News Dubai. He has served as a Senior HR Advisor to the Dubai Properties Group (DPG) of Dubai Holding which belongs to the government of Dubai. He is an ardent social worker, active philanthropist and responsible Indian citizen who care for his countrys Human Resource Development.
---