Leaders dont create followers, they create more leaders. - TOM PETERS


CLASSIFIEDS
|
MATRIMONIALS

---
Think Over It >>
"Good business leaders create a vision, articulate the vision, passionately own the vision, and relentlessly drive it to completion" -
Jack Welch
---
A Live Show with those Who Matters
AN INITIATIVE OF
T

HINK

M

ADHYA

P

RADESH

F

ORUM
TO PARTICIPATE SMS " MMTMPF" TO 9893096880
Email :

editormetromirror@gmail.com
START

READERS CLUB IN YOUR LOCALITY
We will help you to organise various social, Cultural, and Educational activities in your locality / colony.
Please contact with the list of minimum 20 residents with their address, Phone No. for further action / formal opening.
Contact : METROMIRROR.COM, Brainpower Media Group,
Bungalow -35 , Navdoorsanchar Colony,Palash Parisar, E-8 gulmohar Bhopal-462039
Phone: 0755-4942880,0755-4919927, Mob-98930-96880 .
metromirror.com

---
150वी महात्मा गाँधी जयंती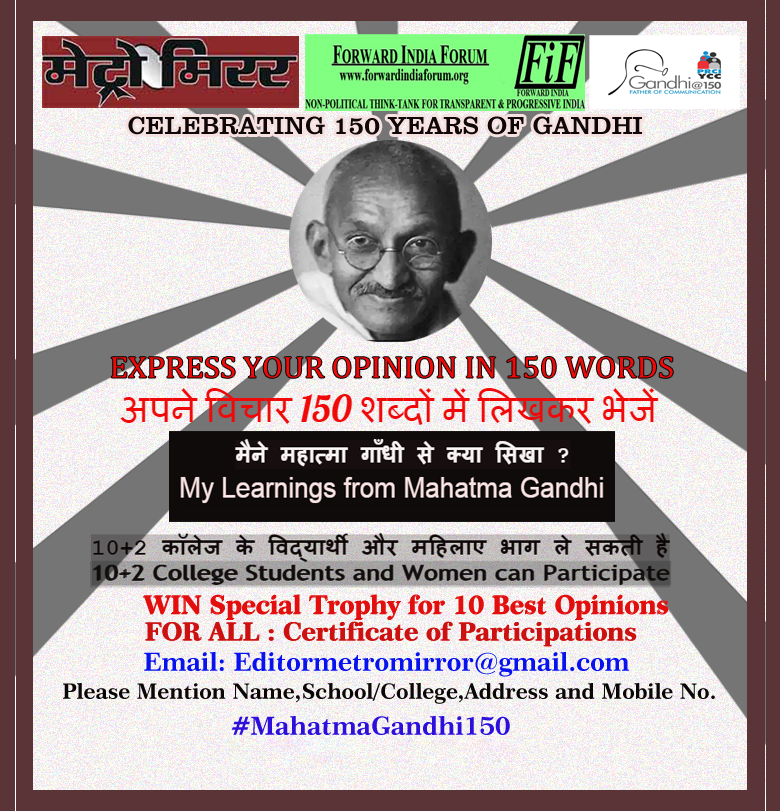 METROMIRROR NEWS NETWORK
VIDEO REPORTS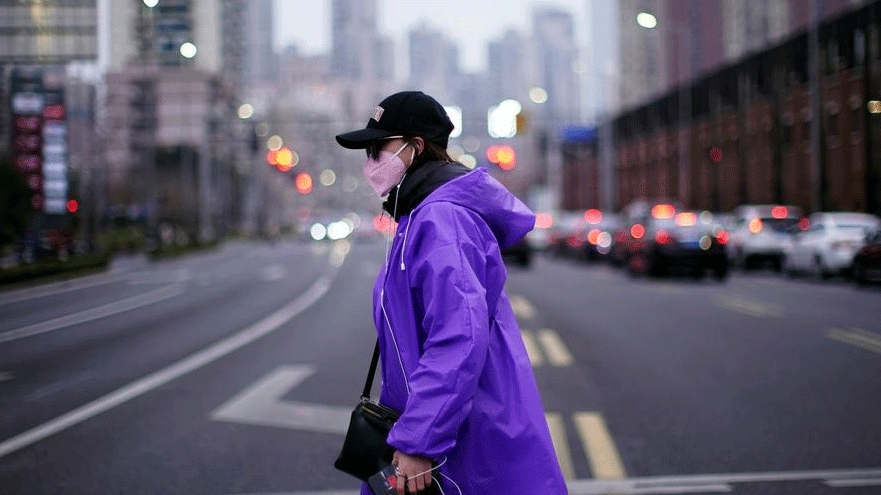 Your choice can be the difference between life and death, says WHO on coronavirus COVID-19
With more than 210,000 cases reported worldwide and a death toll of 9,000, each day brings a "new and tragic milestone", WHO Director-General......---More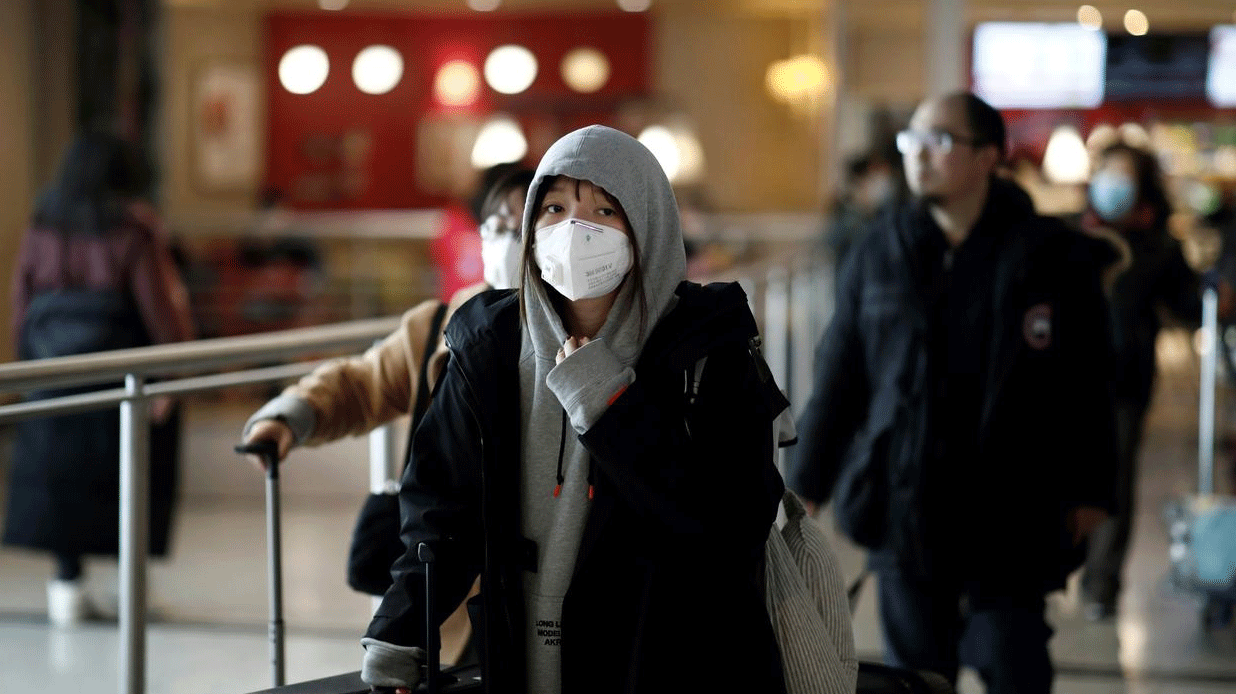 South Korea reports 147 new coronavirus cases, concerns of cluster outbreaks continue
South Korea reported 147 new coronavirus infections on Saturday, holding to its downward trend in daily infections from a peak in February, but.......---More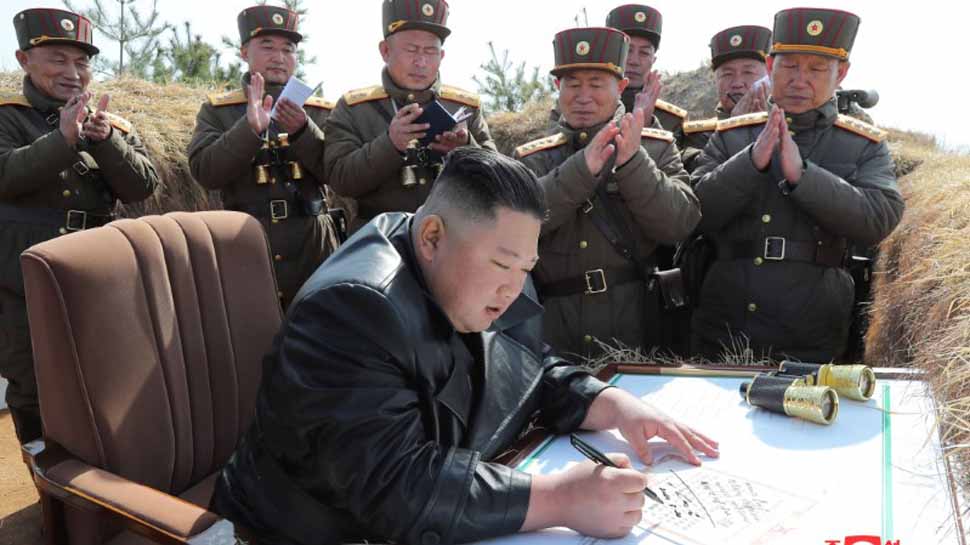 North Korea fires suspected short-range missiles, South Korea says, amid coronavirus covid-19
North Korea fired two projectiles that appeared to be short-range ballistic missiles into the sea off the east coast of the Korean peninsula, South Korea`s......---More


READER RELATIONS INITIATIVE
READER RELATIONS INITIATIVE
House owners are advised to furnish the tenant's details at the nearest Police Station, otherwise FIR may be registered ---More
SEE - Tenant's verification form
METROMIRROR WAKE-UP INDIA INITIATIVES
Let's respect caliber first. Lakhs of fictitious Degree / PHD holders who remain unemployed and apply for Peon are equally responsible along with Third class degree distributors and the Society. Even many tried to tarnish the image of our PM Modi and talented Smriti Irani investigating about their Degree.! Society must recognize talented people because they are the Real Ambassadors of India , within and outside India . Fake PHD holders are damaging the Image of India . ! We look forward to your---More
Feedback at @shivharshindia / editormetromirror@gmail.com.


FLASH - BACK 2019
Kamalnath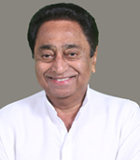 Year of efforts for strengthening of governance and welfare of public servants
In the last one year, the state government has taken important decisions and has also implemented them for strengthening governance, for welfare of all sections and in the interests of government servants. The provision of reservation for other backward.. ---More

2019 was the year of historical Cabinet Decisions
The year 2019 has been remarkable for Madhya Pradesh. The State Cabinet under the leadership of Chief Minister Shri Kamal Nath took historical decisions in the year. These decisions gave a new momentum to the state, created new records of development and ---More




---

INVESTIGATION
EMPOWERING PEOPLE THROUGH TRANSPARENCY
RTI - YOUR RIGHT TO INFORMATION
Any complaint relating to the RTI ?
FOR ASSISTANCE WRITE TO :
Email : editormetromirror@gmail.com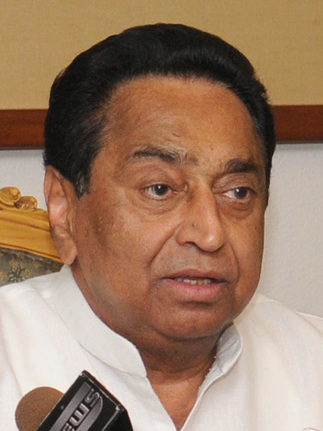 Kamal Nath ,Chief Minister M.P
CM Helpline-181 solved 1.34 lakh complaints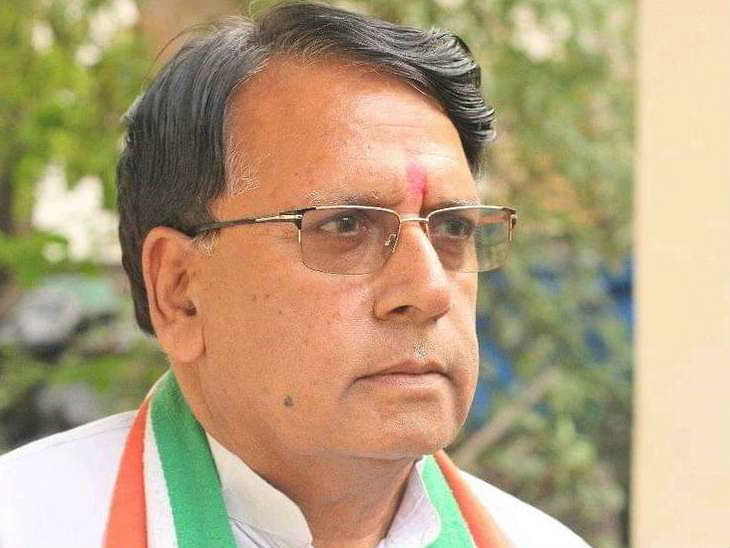 P C Sharma ,Public Relations Minister M.P
Kamal Nath Govt. took various initiatives in favour of Journalists. 1.5 Crore help provided to the journalists



MEDIA

Powerful Headlines in Media :
---
Avoid needless travel, listen to doctors, urges PM Modi
Times of India,21 March 2020
India prepares for lockdown
Indian Express,21 March 2020
12 train passengers test covid19 +ive as mass transmission threat looms
Hindustan Times ,21 March 2020
---

Media News :
---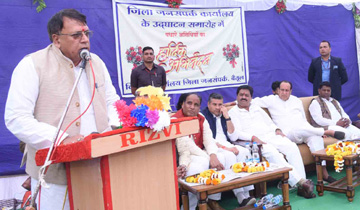 Journalists have significant role in democracy: Minister Shri Sharma
The Minister for Public Relations Shri P.C. Sharma, while dedicating the newly-constructed District Jansampark Bhavan in Betul, said that Journalists have significant role in democracy. They guide the government by revealing the facts of the ---More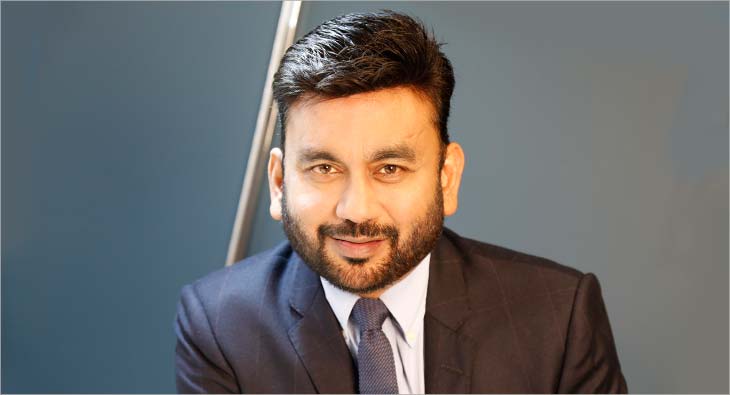 Shailesh Gupta elected President of Indian Newspaper Society
Shailesh Gupta of Mid-Day has been elected President of the Indian Newspaper Society for 2019-20. The decision was taken at the 80th Annual General Meeting.Gupta takes over from Jayant Mammen Mathew of Malayala Manorama. ---More

---
---

HAPPY BIRTHDAY TO OUR WELL-WISHERS:
---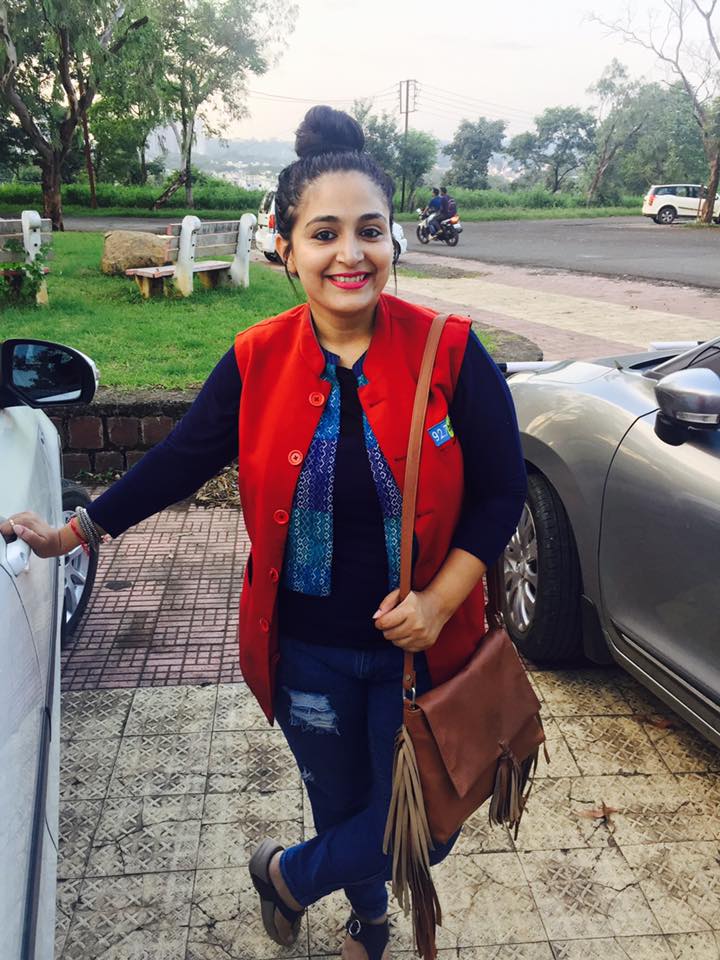 RJ Anadi
Big FM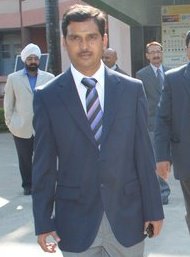 Manish Srivastava
PTI
---More
---

BLOG :
---

ANOOP SWARUP
anoopswarup.blogspot.in


Ashwini Lohani
ashwanilohani.blogspot.in
PUBLIC RELATIONS COUNCIL OF INDIA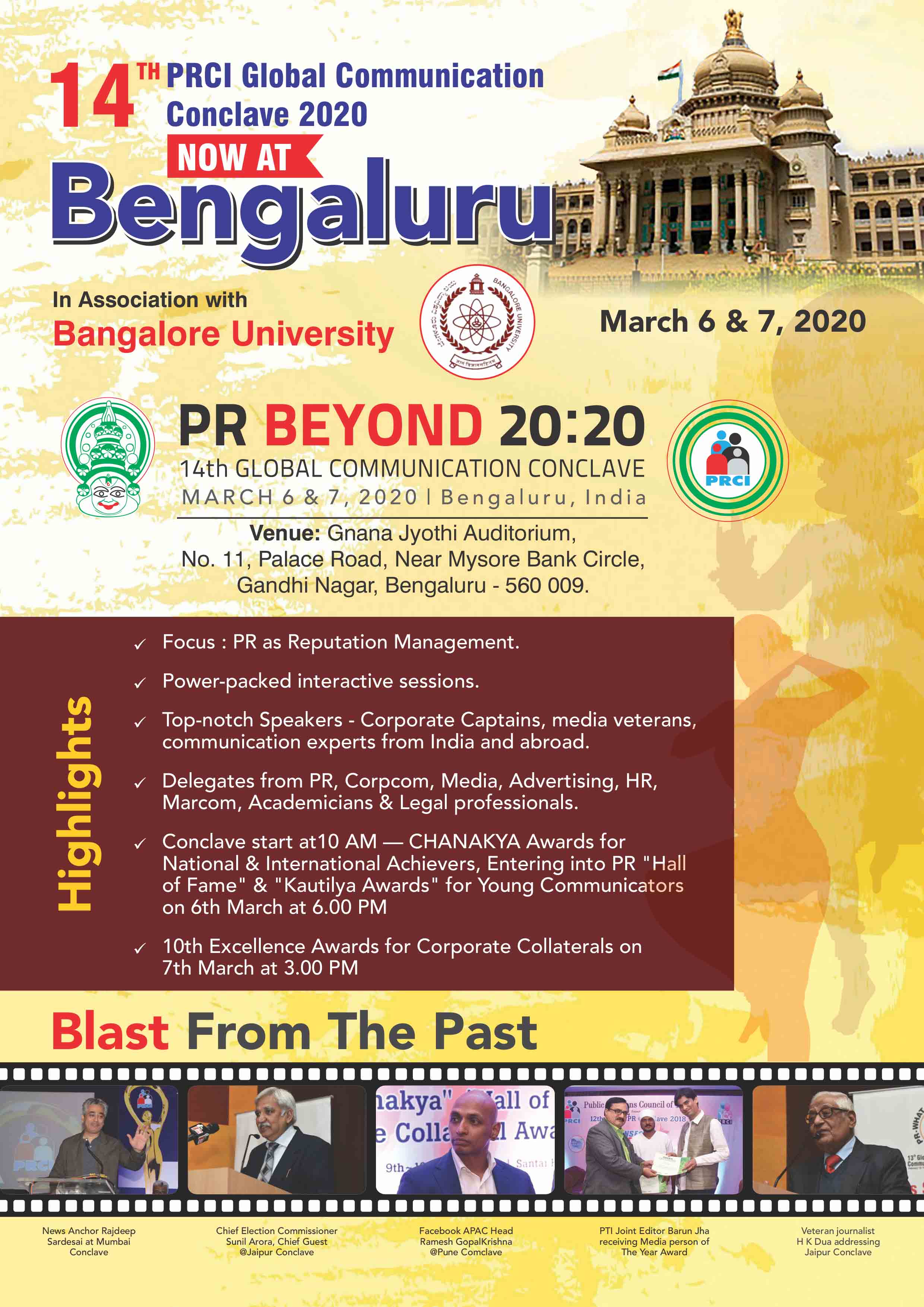 14th PRCI global communication conclave on march 6-7,2020 at Bengaluru
National premier communicators body Public Relations Council of India (PRCI) will hold its 14th Global Communication Conclave at Bengaluru on March 6 and 7, 2020. ---More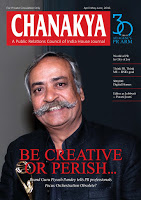 EXCLUSIVE! PR has to be creative, Ad Guru Piyush Pandey tells CHANAKYA
"Constantly finding more creative ways to convey a message is the role of any communication professional ---More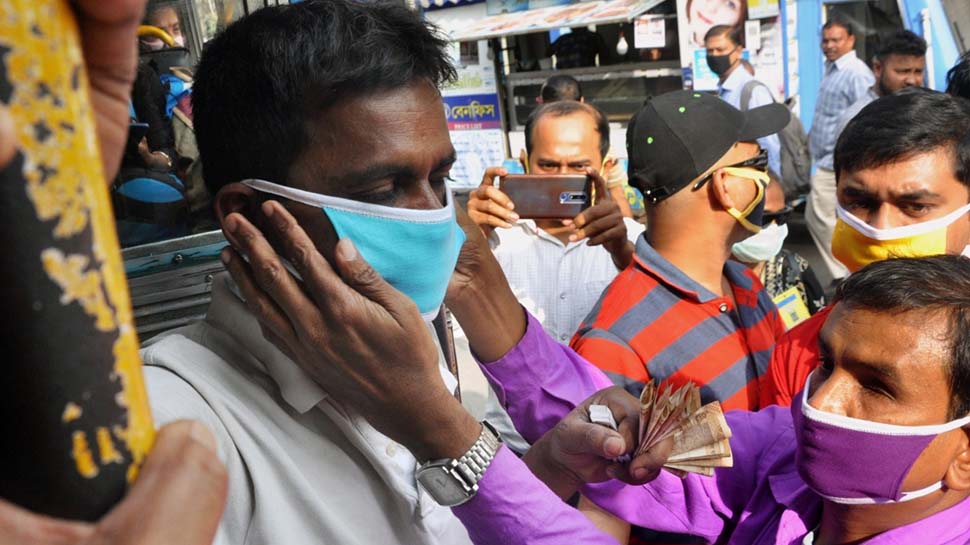 Massive clashes inside Kolkata's Dum Dum Jail after inmates upset over court closure due to Coronavirus outbreak
Massive clashes erupted on Saturday inside the Dum Dum Jail in Kolkata, West Bengal, after inmates became upset over court closure due to the outbreak of Coronavirus. Since the court won't be working, the judge will not be able to hear the bail pleas which have angered the jail inmates.......---More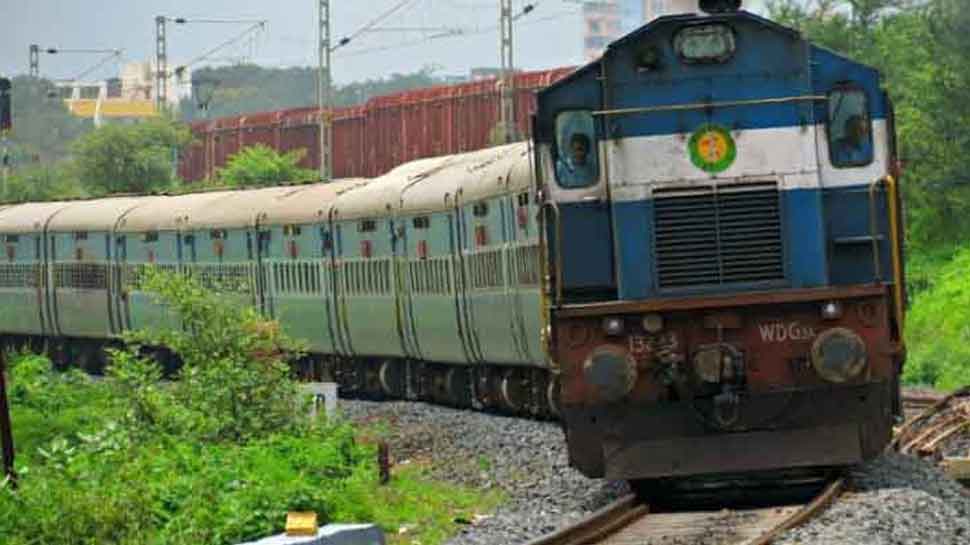 Indian Railways to halt 3,700 trains to support Janata Curfew against coronavirus COVID-19 - first time in its history
In the wake of the highly contagious coronavirus pandemic and Prime Minister Narendra Modi's calls to observe `Janata Curfew` on Sunday (March 22, 2020), the Indian Railways has decided to halt........---More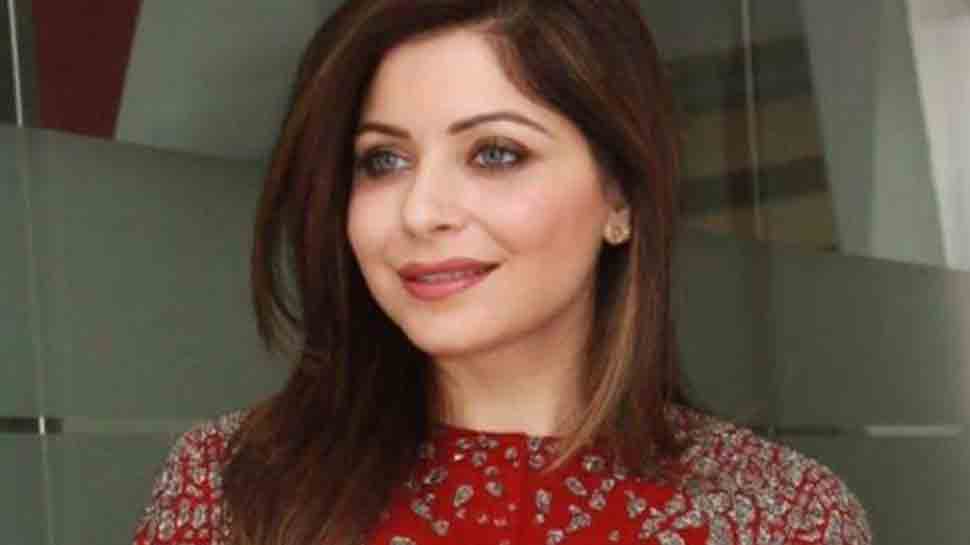 Kanika Kapoor's relatives' samples sent for coronavirus COVID-19 testing; FIR against singer updated
Coronavirus-infected Bollywood singer Kanika Kapoor's family members in Kanpur have been kept in isolation and their samples have been sent for testing in Lucknow. Reports on Saturday (March 21, 2020) said that samples of 35 people, including...........---More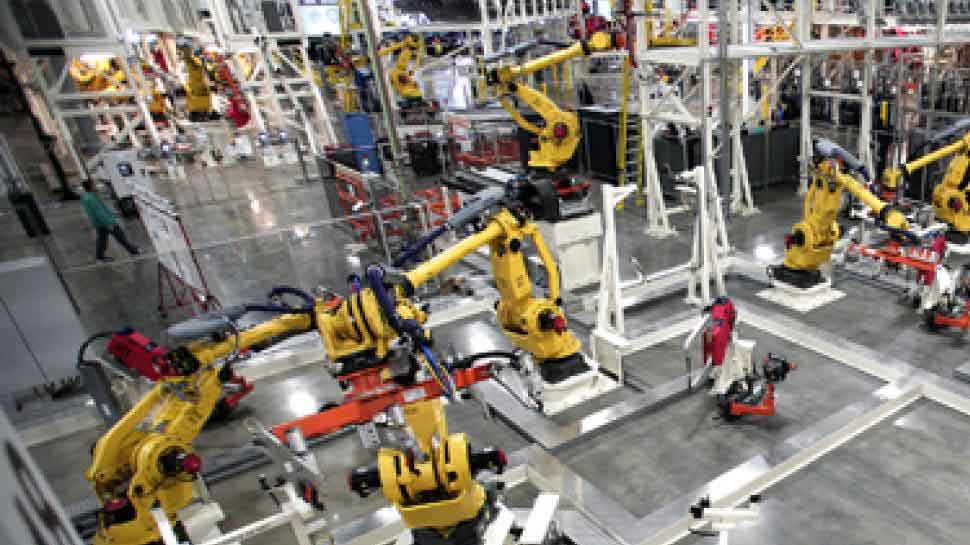 India has emerged as the world's fifth-largest economy by overtaking the United Kingdom and France in 2019, a report from US-based thinktank said on Tuesday (February 18, 2020). In its report, the thinktank ''World Population Review'', said that India is developing into an open-market economy from its previous autarkic policies.......---more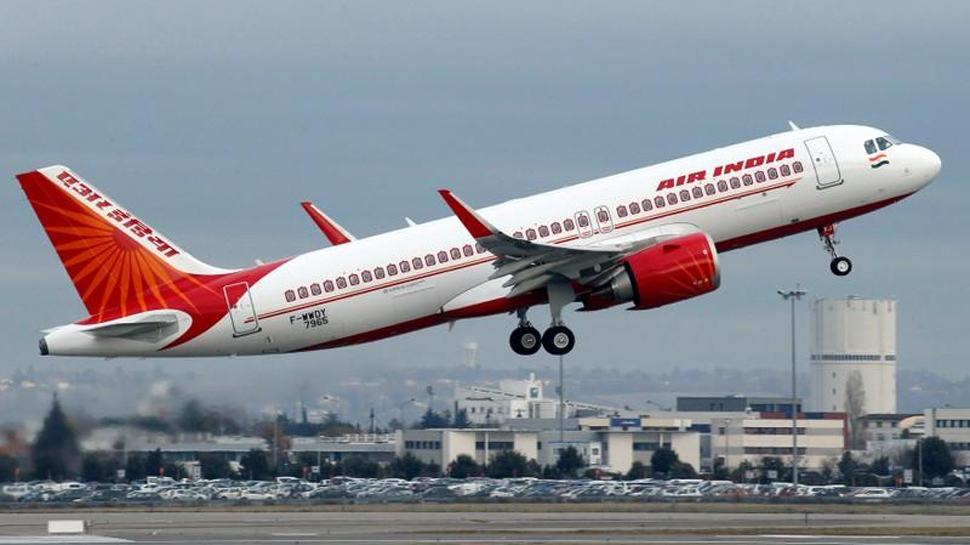 Air India as a brand will be preserved, all its operations will continue: Civil Aviation Minister Hardeep Singh Puri
The Centre will preserve Air India (AI) as a brand and continue all its operations, though there have been uncertainties about the airline in the recent past, said Civil Aviation Minister Hardeep Singh Puri on Monday. "Air India as a brand built by pilots, crew, commandant will be retained," said Puri......---more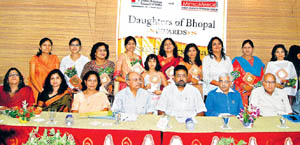 When the Daughter of MP will get Rs 2 lakhs Award?
Public relation council of india, Bhopal chapter & leading newsmagazine Metromirror.com had taken the initiative to honour the talented 'daughters of Bhopal' to mark the birth of the talented daughter of India Kalpana Chawla on July 1,2009. ..More

Supply of essential commodities will be ensured: CM Shri Chouhan
The Chief Minister Shri Shivraj Singh Chouhan has appealed the citizens to cooperate with the call of the Prime Minister Shri Narendra Modi for the country wide lockdown of 21 days. He told the citizens ........---More


CM Shri Chouhan contributes his one month salary to CM Relief Fund
The Chief Minister Shri Shivraj Singh Chouhan has made an announcement to give his one month salary to the Chief Minister Relief Fund to tackle the crisis of Corona Virus. He also appealed to the Members of the Legislative Assembly to cooperate in this regard........---More

PM Shri Modi's call is important to save lives : CM Shri Chouhan
The Chief Minister Shri Shivraj Singh Chouhan has welcomed the decision of the Prime Minister Shri Narendra Modi for the 21 days lockdown to save the entire country from Corona Virus. He said that this difficult time is the time for all the citizens for prayers and penance. ........---More
Is Corruption the main issue in Madhya Pradesh ?
Send us your valuable suggestions at E-mail : editormetromirror@gmail.com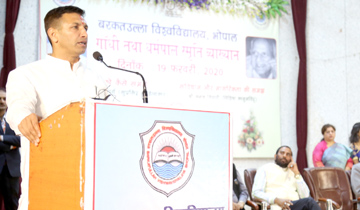 Installation of Gandhi Pillar mandatory for new university
Higher Education Minister Jitu Patwari has said that it is necessary to make students aware of Mahatma Gandhi's ideology in order to make them master of human concept. He said that now it will be mandatory to install the Gandhi pillar for the establishment of any new university in the state, only then permission....more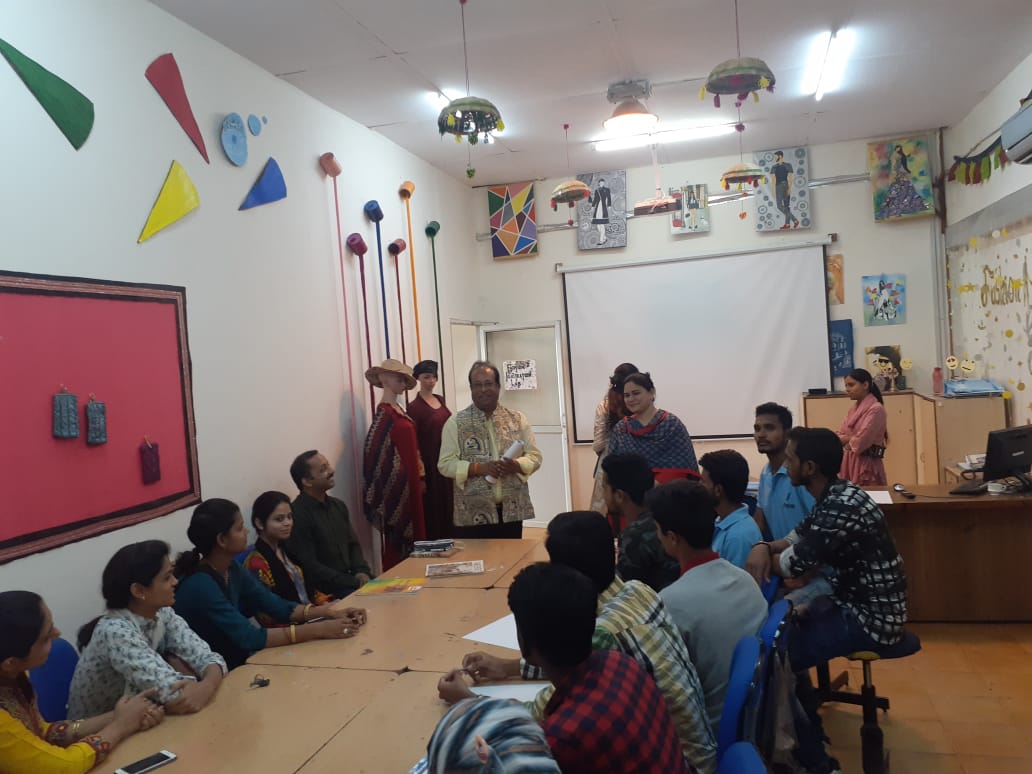 Vaastu Shastra Workshop held in CRISP Bhopal
A one day workshop on Vastu Shastra was organized by CRISP, in which Mr. Suyash Kulshrestha, a well-known and renowned town planner of the state, gave information about Vastu Shastra to students and teachers of interior design. ...more


LOKSABHA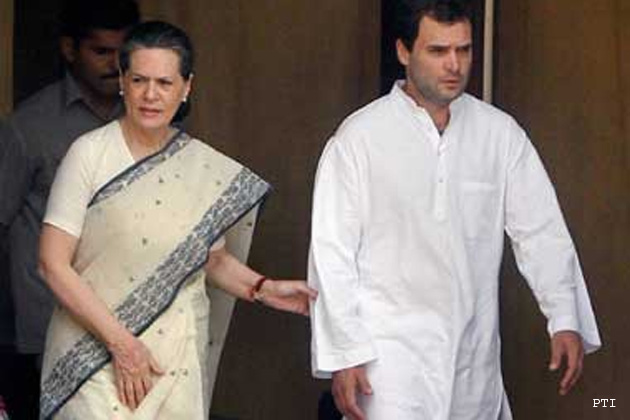 CWC meeting begins to review party's worst ever electoral performance
New Delhi: The Congress Working Committee began on Monday to review party's worst ever electoral performance in the Lok Sabha polls as the party just won 44 seats in the 543-member House ..more

VIDHANSABHA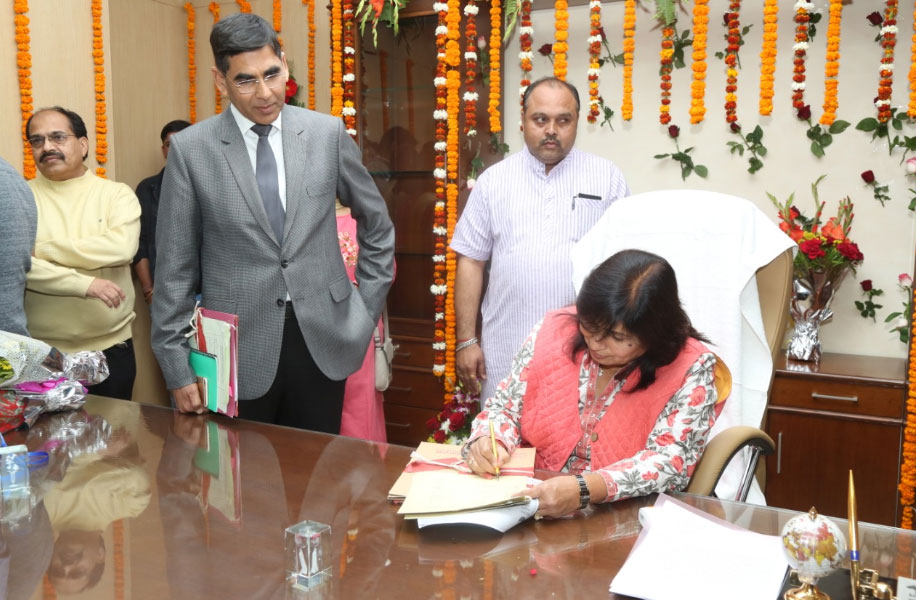 Minister Dr.Vijaylaxmi Sadho assumes charge
Minister for Culture, Medical Education and Ayush Dr. Vijaylaxmi Sadho assumed charged at Mantralaya. ..more

Yi Mumbai Tops in National Green Building Movement
Indian Green Building Council (IGBC) of CII with the support of all the stakeholders is spearheading the Green Building movement in the country. The movement was triggered off when CII-Sohrabji Godrej Green Business Centre building in Hyderabad ...more

Industry Should to Come Up With Energy Utilisation Norms: His Excellency Dr A P J Abdul Kalam
Climate change and environment conservation are no longer armchair discussions, but have taken the prime slot in balance sheets of most companies. Most companies are closely monitoring their carbon footprint as a part of their corporate mission. ...more

---
Write & Win : My Ideas for better Environment .
Send your letter to editormetromirror@gmail.com
See editorial



Entire Country's Eyes Set on Bhavantar Bhugtan Yojana: CM Shri Chouhan
Chief Minister Shri Shivraj Singh Chouhan has said that Bhavantar Bhugtan Yojana is a wonderful scheme to protect farmers' interest. ...more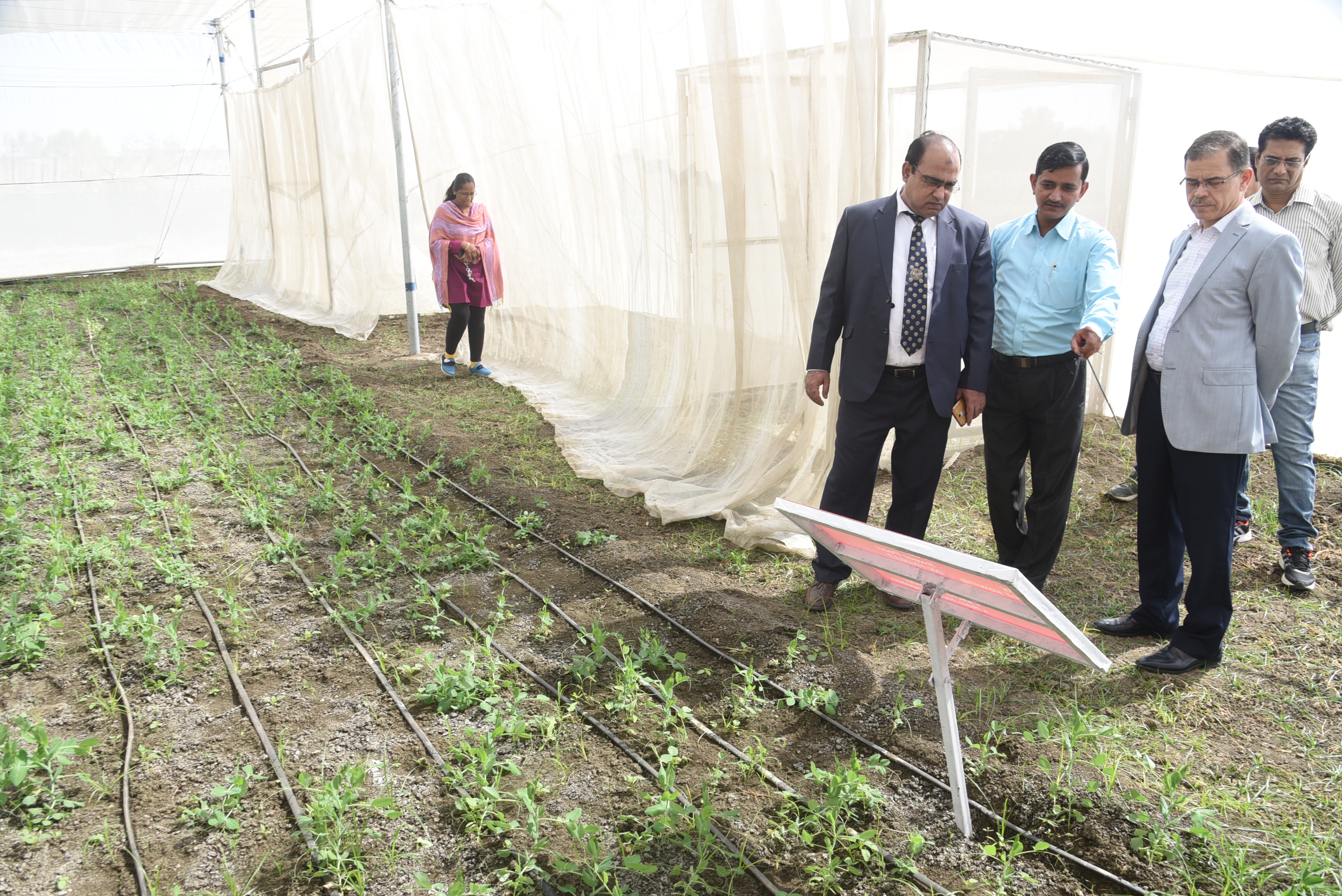 International Training on Agricultural Engineering Technologies for Enhancing Productivity and Profitability in Agriculture Sector at ICAR-CIAE, Bhopal
An International Training of African-Asian Rural Development Organization (AARDO) on Agricultural Engineering Technologies for Enhancing Productivity and Profitability in Agriculture Sector commenced on 24 October ...more


---
---
Please Send us your Party/Event photo with details at Metromirror@gmail.com. Selected photo will be published & Best photo will get a Surprise gift.
---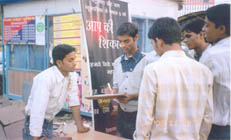 Metromirror.com 'AAPKI SHIKAYAT' Initiative
Illegal collection of money from foot-path vendors at Bhopal & Indore...more



Opinion on Investors Meet and MOU's : What's Right, What's Wrong ?..more
---
PRCI Metromirror.com Vigilant Citizens Forum - Attention Vigilant Readers
Should Dharna Bandh, Chakka Jam be banned? What should be the law to prevent such illegal activities?
Should the organizations and persons involved in the Bandh be prosecuted as the murderers?

Please send us your opinion at editormetromirror@gmail.com and Win PRCI - Metromirror.com Vigilant Citizen Awards or write to Editor Metromirror.com,Prime Plaza,3rd Floor, 10 No.Stop, E-3/46 Arera Colony, Bhopal-462016...more

---
Workshop on communication strategy to fight HIV-AIDS..more

---
Do we really need IAS/IPS Officers and Politicians for real development, growth and prosperity of the public?See Edit
Please send us your valuable opinion at editormetromirror@gmail.com

---
PRCI- Janta ki Adalat
पी आर सी आई- जनता की अदालत
Invited complaints and problems relating to Public Govt. departments/ Public servants
Please send your complaints/problems in detail (Hindi & English) along with your complete Name, Addres, phone, Photo and E-mail Address to the editor metromirror.com Bungalow -35 , Navdoorsanchar Colony,Palash Parisar, E-8 gulmohar Bhopal-462039
E-mail- editormetromirror@gmail.com
You will be invited to discuss your problem with the Right Authorities ..more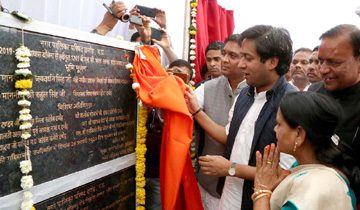 Minister Shri Jaivardhan Singh performed Bhumi-Pujan of works costing Rs. 38 crore in Damoh
The Minister for Urban Development and Housing Shri Jaivardhan Singh performed Bhumi-Pujan of various works costing total Rs. 38 crore including roads costing Rs. 5 crore, night shelter homes costing Rs. 60 lakh, Futera Lake View Road.........---More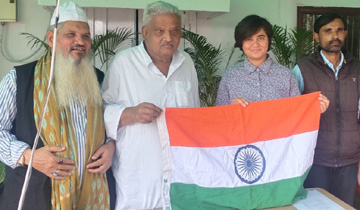 Minister Shri Arif Aqueel extends best wishes to mountaineer Sushri Parmar
Minority Welfare Minister Shri Arif Aqueel has congratulated and extended his best wishes to the young mountaineer Sushri Megha Parmar for her journey to the Kosciuszko Mountains. A resident of Sehore, Sushri Parmar paid a courtesy visit to Shri Aqueel at his residence before proceeding on the journey.....---More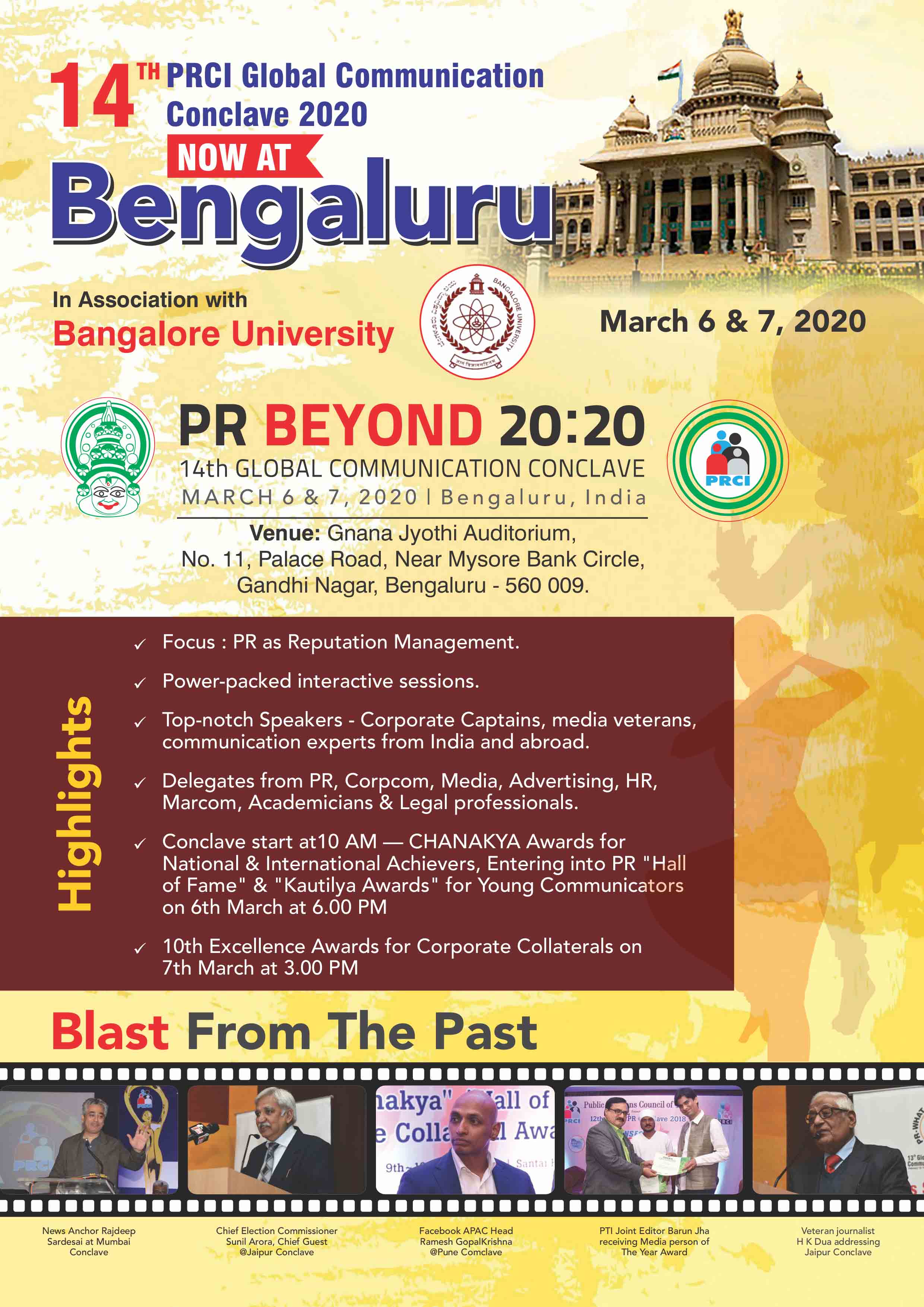 14th PRCI global communication conclave on march 6-7,2020 at Bengaluru. ---More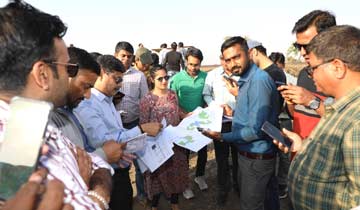 Setting up of plant will meet energy requirements of state: Shri Karada
Water Resources Minister Shri Hukum Singh Karada has informed that a solar park group of ambitious solar power plants of Madhya Pradesh will be established in Shajapur district as a source of non-conventional energy.....---More


CM Shri Kamal Nath expresses grief over Journalist Shri Arvind Sharma's demise
The Chief Minister Shri Kamal Nath has expressed profound grief over the demise of Senior Journalist Shri Arvind Sharma. The Chief Minister said that high standards of reporting were adopted by Shri Arvind Sharma for a long time in the field of journalism......---More.


All India Media conference,.

We are waiting to meet and share register for the 4th and all india media confrence 2019 ..more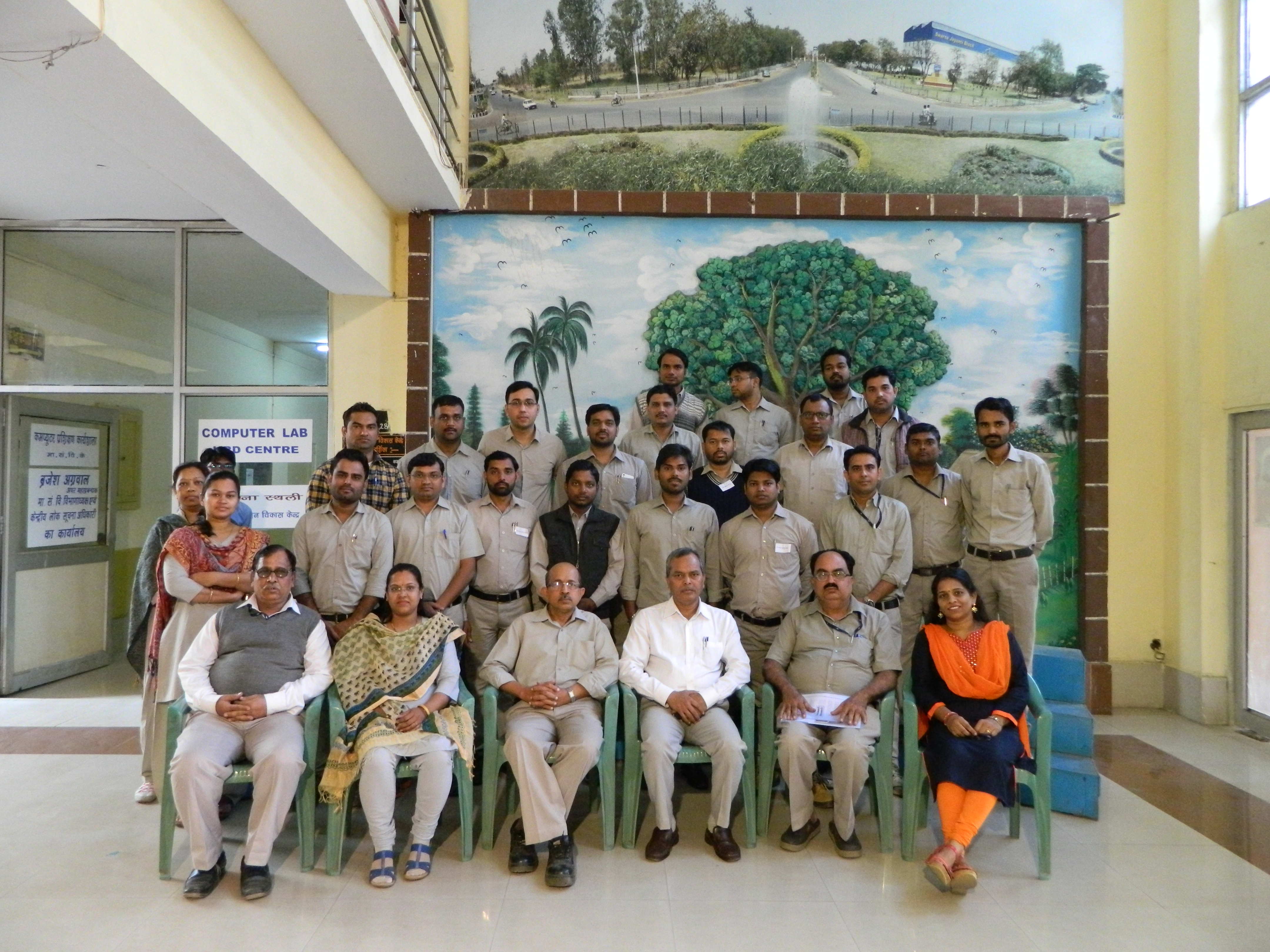 Human Resource Development Centre the other day organised a three-day training programme on Winning Together
Bhopal 13 November 2017: BHEL Bhopals Human Resource Development Centre the other day organised a three-day training programme on Winning Together for the young ..more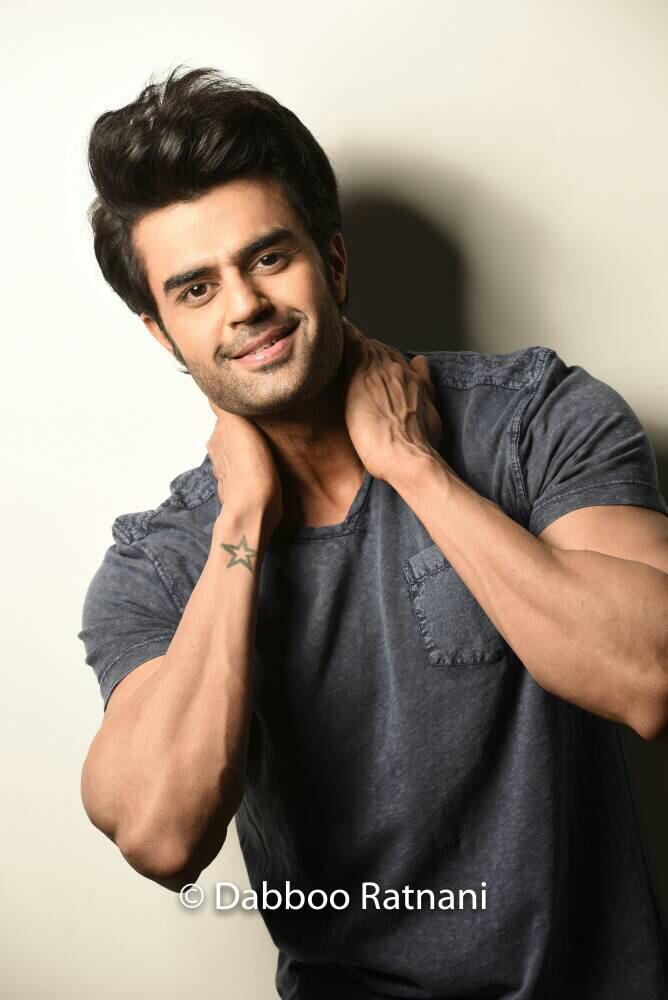 Maniesh Paul Roped In To Host A Bollywood Based Game Show
When it comes to hosting a show, none can do it better than the smart, spontaneous, witty and effortless actor-anchor – Manish Paul. He is the undisputed Sultan of stage, who knows how to hit the right chord with theaudience with his sharp wit. Hence, it is no wonder that he is one of the most sought-after hosts in the entertainment industry.. . ...more





BAFTA 2019: Roma, Olivia Colman And Rami Malek Win Big
Netflix black-and-white production Roma triumphed at the BAFTA film awards on Sunday, boosting Oscar hopes for the US streaming giant . ...more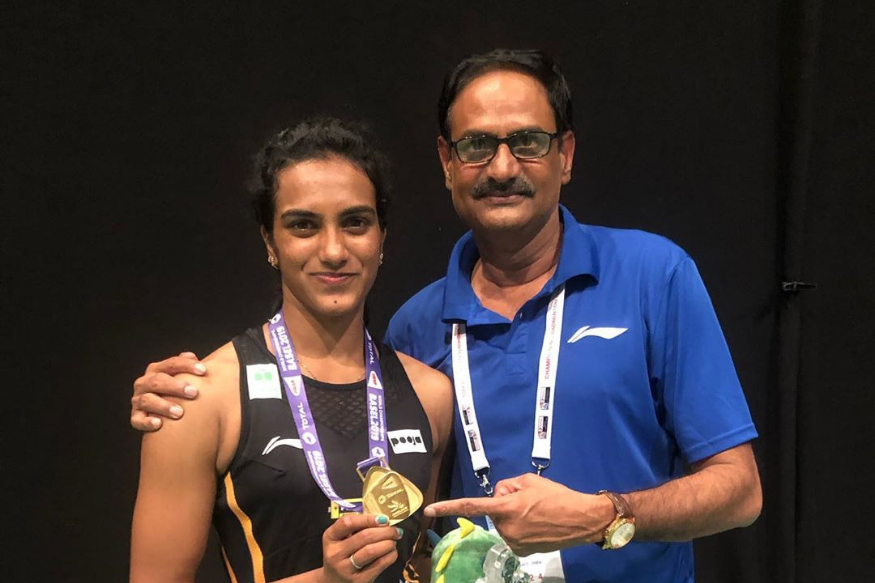 Could Not Hold Back Tears When I Heard National Anthem: Golden Girl PV Sindhu After Historic Win
PV Sindhu showed absolute dominance and great agility and accuracy on court as she outplayed Japan's Nozomi Okuhara 21-7, 21-7 in just 38 minutes to become India's first World Championships gold medallist......more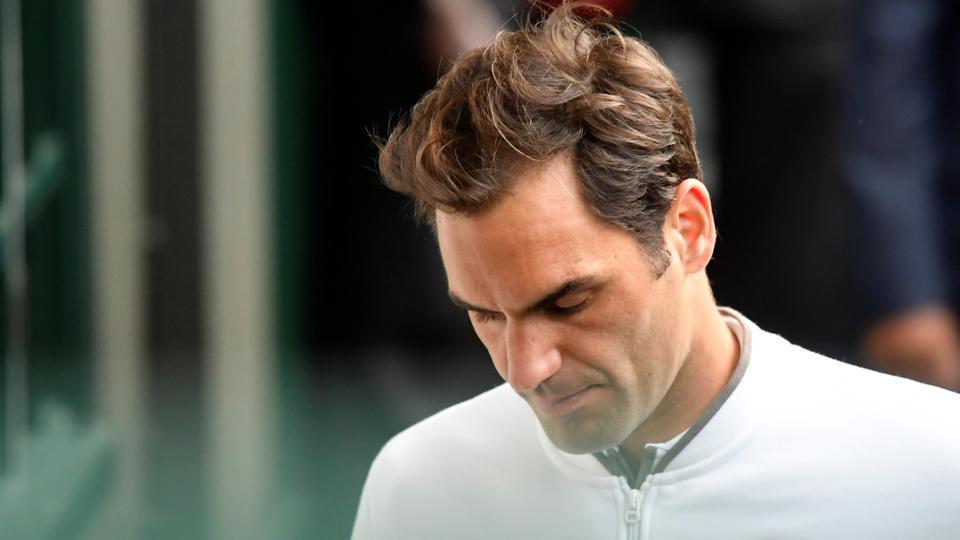 Roger Federer rues 'missed opportunity' to win ninth Wimbledon title
Roger Federer said he could not believe he had let slip two match points which would have sealed his ninth Wimbledon title after losing to Novak Djokovic in the longest ever men's final at the championships.
...more

CELEBRITY CIRCLE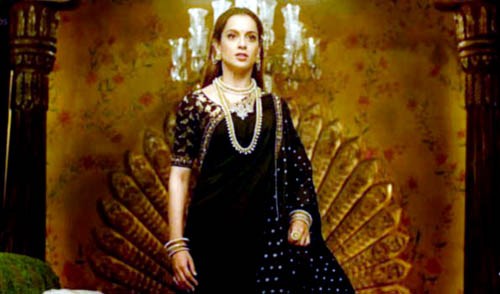 Manikarnika: The Queen of Jhansi' earns Rs 42.55 cr on BO
New Delhi, Kangana Ranaut starrer 'Manikarnika:The Queen of Jhansi' witnessed an excellent weekend on the box office ....more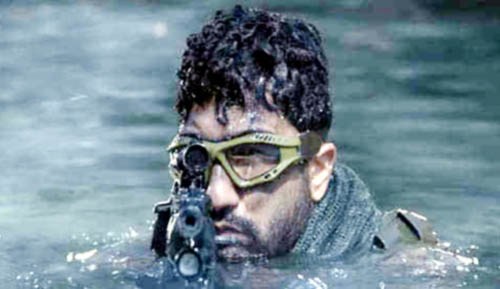 'Uri: The Surgical Strike' mints Rs 122.64 cr at BO
New Delhi, 'URI: The Surgical Strike' mints Rs 6.30 crore on its day 12, pushing ....more


Senior Branch Manager & Manger in PNB, Ganjbasoda, Distt. demanded a bribe of Rs.20,000/-
CBI Bhopal Branch had registered the Case No RC0082008A0017 U/s 120-B of IPC and Sec 7 & U/s 13(2) r/w 13 (1) (d) of PC Act, 1988 on 18.12.2008 on the basis of Written complaint lodged by Shri Jaswant Singh against Shri Vishnu Khandelwal ..more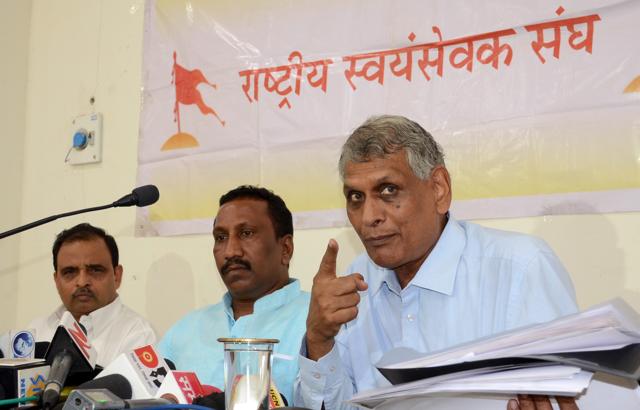 Balaghat assault: RSS demands arrest of accused police officers
Bhopal: Displeased with the way police assault on RSS pracharak Suresh Yadav was projected across the country, Sangh Parivar on Thursday demanded that officers involved in the case should be arrested with immediate effect ..more
MEETING POINT- A Friend in need is a Friend indeed.
---
---
ADD YOUR PROFILE TO WIN EXCITING PRIZES & OFFERS EVERY FORTNIGHT FROM METROMIRROR.COM
Click here to add your Photo & Details
---
METROSMILE:


SEND US YOUR
CARTOON/CARICATURE WITH YOUR DETAILS AND PHONE No.

Courtesy:
ARTPOWER

PHOTO OF THE FORTNIGHT:







www.MetroMirror.com is brought to you by BrainPower Media India Pvt. Ltd.
Admin. Office : Bungalow -35 , Navdoorsanchar Colony,Palash Parisar, E-8 gulmohar Bhopal-462039.
Phone - 0755-4942880,0755-4919927, Mob-98930-96880

CM BLOG

PHOTO GALLERY

LADIES HELPLINE
1091, 1090
Women Police Station
0755-2443860
Women Cell
0755-8989016510,11
Women & Child
Development Commission
0755-2548599
Police Control Room
100
Child Line
1098

BUSINESS TO BUSINESS INTEGRATED BUSINESS SOLUTIONS TO ADVERTISE
CALL : 9893096880
BHOPAL
Wedding / Party Event
Publish your Wedding / Party event in METROMIRROR.COM No. 1 News Magazine Published since 2003
Rs.21000/- only with 20 best moment Photos and Home page Pointer.

Retirement Greetings
Because life starts at 60 Publish His / Her life sketch with 4 Best moment Photos

MISSING
Inform about the MISSING PERSON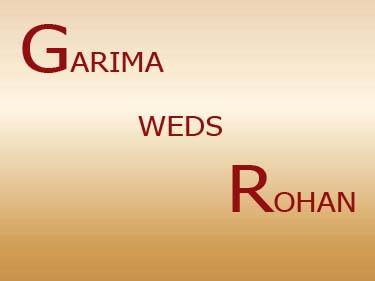 Think - Tank for pragmatic, peaceful Prosperous Madhya Pradesh
OPINION POLL
*Is Corruption the main
issue in Madhya Pradesh ?
TO PARTICIPATE
CLICK HERE
Gift hamper for the 3 lucky participants.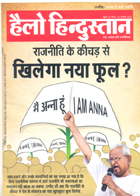 For Exclusive Advertising Offer
Contact : Bhopal 98930-96880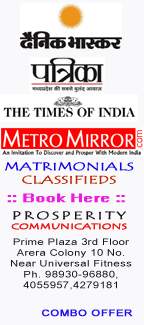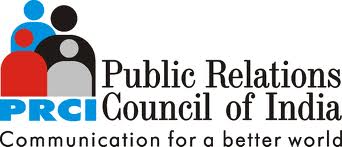 INDIAN MEDIA CENTRE







WALK-IN INTERVIEWS
START YOUR CAREER TODAY
METRO MIRROR
BOOK CLUB