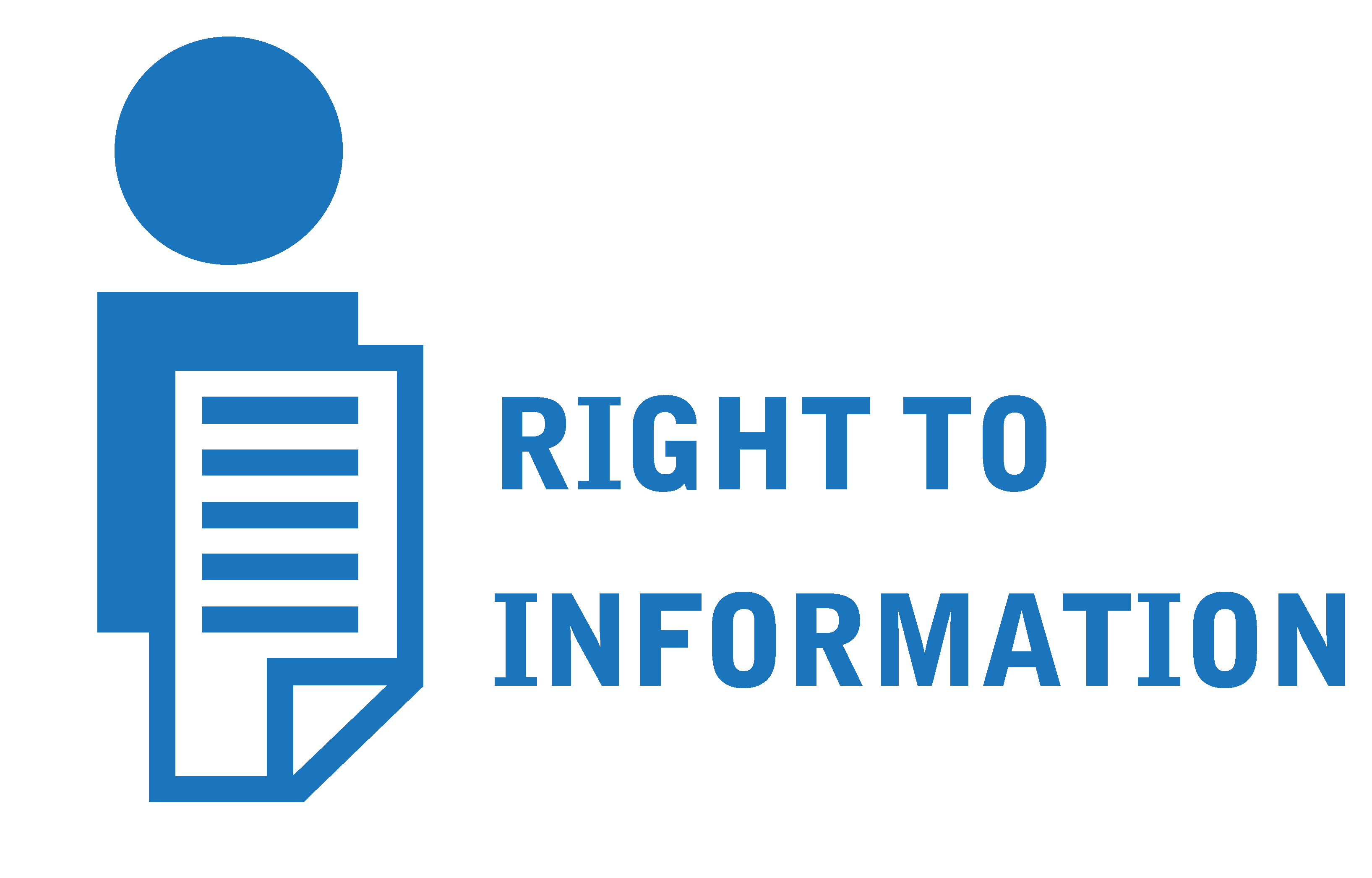 ---

INVESTIGATION
EMPOWERING PEOPLE THROUGH TRANSPARENCY
RTI - YOUR RIGHT TO INFORMATION
Any complaint relating to the RTI ?
FOR ASSISTANCE WRITE TO :
Email : editormetromirror@gmail.com

---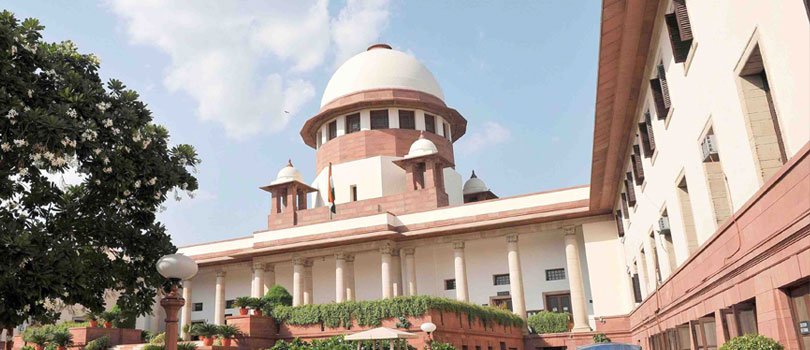 SC Asks Centre, 8 States for Status Report on Filling Information Commissioners' Posts
Bhopal:MMNN: 20 January 2020

Despite clear-cut directives by the Supreme Court on 15 February 2019, to the Centre and eight states to make appointments to information commissions in a timely manner and to make transparent the names of the members of the search and selection committees, the agenda and minutes of committee meetings, the advertisement issued for vacancies, particulars of applicants, names of shortlisted candidates, file notings and correspondence related to appointments by uploading them in the public domain, there has hardly been any compliance.
On Wednesday, a petition regarding vacancies in the information commissions set up under the Right to Information (RTI) Act was heard by the Supreme Court. It directed all the respondents (Union of India and eight state governments) to file a status report regarding compliance with the judgement given on 15 February 2019.
The eight state governments are: Andhra Pradesh, Maharashtra, Odisha, Telangana, West Bengal, Karnataka, Kerala and Gujarat. The case is now listed for 16 December 2019. As the directions of the SC were not complied with by the Centre and several states, a petition was filed to the Supreme Court in September 2019.
Just to understand the seriousness of non-compliance, it is pertinent to note, that as of today, that is 6 November, 2019, four posts of information commissioners are vacant and more than 33,000 appeals/complaints are pending at the Central Information Commission (CIC). Anjali Bharadwaj, one of the petitioners, stated that, "The backlog of cases has been rising every month and it takes several months, even years, for matters to be heard. On the directions of the SC, the Central government had issued an advertisement in January 2019, inviting applications for filling the four vacancies. However, the appointments have not been made till date."
Besides, the Central government has failed to follow the directions of the Court in terms of transparency in the appointment process. To this effect, Ms Bharadwaj states, "The government has not disclosed the composition of the search committee or selection committee, details of applications received in response to the advertisement or the criteria adopted for shortlisting of applications. In fact, the department of personnel & training (DoPT) denied access to this information under the RTI Act, claiming that these were exempt under Section 8(1)(i), which deals with cabinet papers and is not related to such matters."
As for Maharashtra, the Supreme Court had directed that, considering the large number of pending cases in the Maharashtra State Information Commission, it should function at full strength of 11 commissioners (chief and 10 information commissioners). However, says Ms Bharadwaj, "the state government has failed to make appointments. Currently the SIC is functioning with only five commissioners even as more than 50,000 appeals or complaints were pending as of 30 September 2019."
As for Andhra Pradesh, its SIC has been functioning without a chief ever since an independent commission was set up for the state in 2017 following the bifurcation of Andhra Pradesh and Telangana.
The bench of Justice SA Bobde, Justice S Abdul Nazeer and Justice Krishna Murari heard the matter in the Supreme Court. Ms Bhardwaj, Commodore (Retd) Lokesh Batra and Amrita Johri have filed the petition. They were represented by senior advocate Prashant Bhushan and advocates Pranav Sachdeva and Rahul Gupta.
Supreme Court's observations on why information commissions should perform to their maximum strength and do so transparently:
1. The SC had observed that the objective of the RTI Act is to ensure time-bound access to information and, therefore, commissions should dispose appeals/complaints in a timely manner.
2. In order to achieve this, the SC held that all information commissions should have adequate number of commissioners based on the workload. It opined that where there are large backlogs of appeals/complaints, the commissions should function at full strength i.e. 1 chief and 10 information commissioners.
3. The judgment emphasized that if commissions do not function with adequate number of commissioners, it would negate the very purpose of enacting the RTI law.
(Vinita Deshmukh is consulting editor of Moneylife, an RTI activist and convener of the Pune Metro Jagruti Abhiyaan. She is the recipient of prestigious awards like the Statesman Award for Rural Reporting which she won twice in 1998 and 2005 and the Chameli Devi Jain award for outstanding media person for her investigation series on Dow Chemicals. She co-authored the book "To The Last Bullet - The Inspiring Story of A Braveheart - Ashok Kamte" with Vinita Kamte and is the author of "The Mighty Fall".)
Source:www.moneylife.in
---
"Judicial Independence and Accountability Go Hand-in-hand; Office of Chief Justice Falls under RTI Act," Rules SC
Bhopal:MMNN: 13 November 2019

The argument by the Attorney General of India, KK Venugopal, at the Supreme Court (SC) hearing in September 2019, that the office of Chief Justice of India (CJI) coming under the Right to Information (RTI) Act, "will prove deleterious to the functioning of the judiciary;" was nullified on Wednesday when the Constitution Bench of the apex court gave a historic order. The Supreme Court upheld the Delhi High Court's judgement of 2010, bringing the CJI's office under the RTI Act.
The Constitution Bench, which comprised CJI Ranjan Gogoi, Justices Sanjiv Khanna, NV Ramana, Deepak Gupta and DY Chandrachud, stated that transparency and accountability go hand in hand, which does not undermine judicial independence and that, disclosure is a facet of public interest.
The apex court has passed three judgments—one by Chief Justice Gogoi and Justices Khanna and Gupta, and two separate concurring judgements by Justices Ramana and Chandrachud.
The following questions of law as per the Constitution were addressed during the hearing:
* Whether the concept of independence of the judiciary requires and demands the prohibition of permission of the information sought?
* Whether the information sought amounts to interference in the functioning of the judiciary?
* Whether the information sought cannot be furnished to avoid any erosion in the credibility of the decisions and to ensure a free and frank expression of honest opinion by all the constitutional functionaries, which is essential for effective consultation and for taking the right decision?
* Whether the information sought for is exempt under Section 8 (I j) of the RTI Act?
It may be recalled that in 2010, the Delhi High Court upheld a decision by the Central Information Commission (CIC) that the office of the CJI is public authority under the Right to Information (RTI) Act and therefore judges' assets should be made public. The SC filed an appeal, but the Delhi HC dismissed it. The central public information officer (CPIO) of the SC and the Secretary General of the SC then filed a petition against the Delhi High Court order in the SC.
In April 2019, a five judge bench headed by Chief Justice Ranjan Gogoi reserved the order. During that hearing, CJI Gogoi had stated "in the name of transparency, you can't destroy the institution."
Through this judgement, the apex court has junked the appeal filed by secretary general of SC challenging the Delhi High Court order in holding office of CJI amenable under the RTI.
It all started when, on 10 November 2007, RTI activist Subhashchandra Agrawal filed a request with the central public information officer (CPIO) of the SC seeking a copy of the resolution dated 7 May 1997 of the SC requiring every judge to declare personal assets, and also provide information on whether any such declaration of assets were filed by judges of the SC to the CJI and whether the High Court judges are submitting declarations about their assets to their respective Chief Justices in their states.
While the CPIO provided a copy of the 1997 resolution, he denied information relating to judges' declaration of assets. He replied that the inforamation is under the control of the registry of the SC and, therefore, it could not be furnished.
When Mr Agrawal appealed to the first appellate authority (FAA), the latter reprimanded the CPIO and said that he should have transferred the application to the CPIO of the registry, as per the RTI Act. So, the FAA sent back the application to the CPIO for further perusal.
However, the CPIO of registry not only denied information but reprimanded Mr Agrawal in his reply saying, "In the case at hand, you yourself knew that the information sought by you is related to various High Courts in the country and instead of applying to those public authorities you have taken a short circuit procedure by approaching the CPIO, Supreme Court of India remitting the fee of Rs10 payable to one authority and getting it referred to all the public authorities at the expense of one CPIO. In view of this, the relief sought by you cannot be appreciated and is against the spirit of Section 6 (3) of the RTI Act, 2005."
Mr Agrawal then filed a second appeal at the CIC. During the hearing, the CPIO of the SC submitted that the 1997 resolution was an in-house exercise; and declaration regarding assets by judges is only voluntary and that the resolution describes the submissions as confidential. Further, he said that those judges who have submitted declarations to the CJI have done so in their personal capacity and not official capacity and so any disclosure of information would be violation of the 1997 resolution.
The CIC ordered that information must be provided within four weeks by the CPIO of the SC. Instead, the CPIO appealed in the Delhi High Court.
When the HC upheld the CIC, he along with the registrar of the SC filed an appeal in the SC.
Today, the verdict is good news for transparency and accountability in judiciary.
(Vinita Deshmukh is consulting editor of Moneylife, an RTI activist and convener of the Pune Metro Jagruti Abhiyaan. She is the recipient of prestigious awards like the Statesman Award for Rural Reporting which she won twice in 1998 and 2005 and the Chameli Devi Jain award for outstanding media person for her investigation series on Dow Chemicals. She co-authored the book "To The Last Bullet - The Inspiring Story of A Braveheart - Ashok Kamte" with Vinita Kamte and is the author of "The Mighty Fall".)
Source:www.moneylife.in
---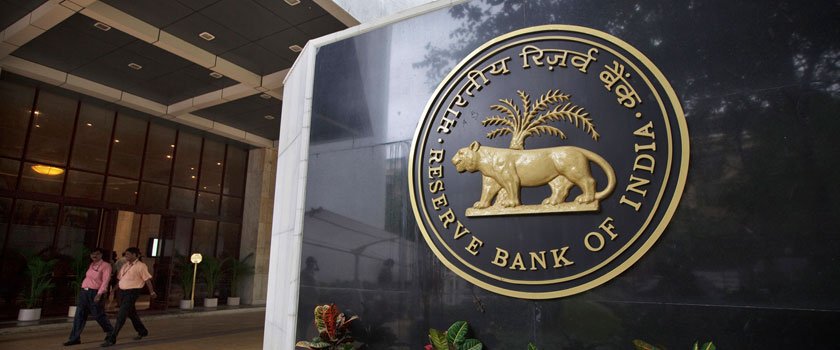 Finally, RBI Shares Inspection Reports of SBI, ICICI Bank, Axis Bank and HDFC Bank under RTI
Bhopal:MMNN: 08 July 2019

The Reserve Bank of India (RBI) after getting strictures and strict warning from the Supreme Court, has finally shared inspection reports of four banks under the Right to Information (RTI) Act with activist Girish Mittal about a fortnight ago
RBI, in a letter on 26 June 2019, wrote to Mr Mittal, that "In compliance with the SC judgement (on 26 April 2019), please find enclosed a CD containing inspection reports sought by you...after severing information which is exempted from disclosure under Section 8(1)(j) of RTI Act."
RBI shared inspection reports of ICICI Bank, Axis Bank and HDFC Bank for 2013, 2014 and 2015. For SBI, the period is for four years from 2012 to 2015. "...in view of the stay order by the High Court of Bombay in writ petition no.7711 of 2016 and no.8409 of 2016, we regret our inability to disclose the inspection reports of ICICI Bank, Axis Bank and HDFC Bank for the year 2012 at this state," the central bank said. The first of our analyses of these reports is out today. Its is on SBI, done by our columnist R Balakrishnan.
Mumbai-based Mr Mittal had been trying to get information from the central bank on inspection reports of ICICI Bank, Axis Bank, HDFC Bank and State Bank of India (SBI) under the RTI Act. However, instead of sharing copies of the reports, the RBI tried not to share the reports citing fiduciary relations at every stage.
RBI even challenged the decision of central information commission (CIC) before the apex court. However, the Supreme Court repeatedly told RBI to share information. In fact, in March 2019, the apex court even threatened the RBI with contempt proceeding for not disclosing banks' annual inspection reports under the RTI Act.
Earlier, both, the apex court as well as CIC had held that RBI cannot refuse to put in the public domain the annual inspection reports of banks. However, RBI has refused to follow these orders saying that these reports contain 'fiduciary information' as defined under the RTI Act and, hence, cannot be placed in the public domain.
RBI's repeated refusal to share banks' inspection reports, prompted Mr Mittal to approach the Supreme Court.
In his petition before the SC, Mr Mittal, represented by senior counsel Prashant Bhushan and Pranav Sachdeva, contended that he had sought information under the RTI Act in December 2015 like copies of inspection reports of ICICI Bank, Axis Bank, HDFC Bank and State Bank of India (SBI) from April 2011 and copies of case files, with file notings on various irregularities detected by RBI in the case of Sahara Group of companies and erstwhile Bank of Rajasthan.
The petition recalled the Supreme Court ruling in a case that RBI is clearly not in any fiduciary relationship with any bank. RBI has no legal duty to maximise the benefit of any public sector or private sector bank and thus there is no relationship of 'trust' between them. (Read: SC issues contempt notice to RBI in RTI case)
Another issue pending before the courts is declaring the wilful defaulter's list. Last year in November, the CIC had issued a show-cause notice to Dr Urjit Patel, the then governor of the RBI, for not honouring a judgement of the Supreme Court on disclosure of wilful defaulters' list who had not paid loans of Rs50 crore and more. (Read: RBI Governor Gets Show Cause Notice from CIC for Not Disclosing Defaulters' List)
In the notice, the then central information commissioner Prof Sridhar Acharyulu had also asked the prime minister's office (PMO), finance ministry and RBI to make public the letter sent by previous governor Raghuram Rajan on bad loans.
Earlier in February 2016, the Supreme Court had directed RBI to furnish a list of the companies which are in default of loans in excess of Rs500 crore or whose loans have been restructured under corporate debt restructuring (CDR) scheme by banks and financial institutions. (Read: Supreme Court asks RBI to submit list of big defaulters)
Even in December 2015, the apex court, in a landmark judgement, had told RBI that the banking regulator cannot withhold information citing 'fiduciary relations' under the RTI Act.
Hearing a set of transferred cases, a division bench of Justice MY Eqbal and Justice C Nagappan had said, "From the past we have also come across financial institutions which have tried to defraud the public. These acts are neither in the best interests of the Country nor in the interests of citizens. To our surprise, the RBI as a Watch Dog should have been more dedicated towards disclosing information to the general public under the Right to Information Act. We also understand that the RBI cannot be put in a fix, by making it accountable to every action taken by it. However, in the instant case the RBI is accountable and as such it has to provide information to the information seekers under Section 10(1) of the RTI Act."
Source:www.moneylife.in
---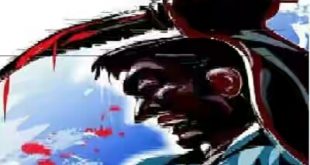 Death toll of RTI activists goes up to 56
Our corospondent: 21, Oct. 2016
NEW DELHI: With the recent murder of RTI activist Bhupendra Vira's, the death toll of those using the transparency law to target corruption and malpractices has gone up to 56. In fact, there has been more than 311 instances of harassment of citizens including murder, attacks and intimidation from the time the law came into force in 2005, according to an analysis by Delhi-based advocacy group CHRI.
Reports indicate at least 51 murders and five suicides have taken place between October 2005 to 2016. Maharashtra tops this list with 10 alleged murders and at least two suicides (12 deaths) followed by Gujarat with eight alleged murders and one suicide (nine deaths) and Uttar Pradesh with six alleged murders and one suicide (seven deaths).
In addition there have been at least 130 instances of attacks or assaults including attempts to murder RTI users during this period. The total number of persons attacked or assaulted could be more because more than one person was attacked in some incidents. Again Maharashtra tops this list with 29 incidents, followed by Gujarat (15 incidents), Delhi (12 incidents), Karnataka (10 incidents), Odisha and Uttar Pradesh (9 incidents each).
Meanwhile, the whistleblowers protection law which was passed by Parliament in February 2014 has not been enacted till date. The BJP government had told Parliament that it planned to amend the law.
"The current status of the WBP Amendment Bill is not clear. On April 28, MoS to PMO Jitendra Singh in Parliament said that the Whistle Blowers Protection Amendment Bill had been sent to a committee. However, in response to an RTI application, the Rajya Sabha secretariat has stated on August 16, 2016, that the bill is not pending with any parliamentary committee,'' Anjali Bharadwaj of NCPRI said.
National Campaign for People's Right to Information (NCPRI) has demanded an inqu iry in to the murder of Vira. In a letter written to Maharashtra CM Devendra Fadnavis, the NGO has asked for Vira's RTI applications and the replies placed in the public domain. According to reports, he had filed several RTI applications and was leading a campaign against the land mafia for unauthorised structures and encroachments in and around Kalina, Mumbai.
"The NCPRI strongly condemns the attack. We urge the Maharashtra government to ensure a thorough investigation into the murder of Bhupendra Vira. The state government must ensure that all the information sought by Mr. Vira is put in the public domain and widely publicized, which would act as a deterrent against such attacks in the future. Further, the state must look into the various cases of wrongdoing exposed by him and take stringent action against the guilty,'' the letter said.


---
Harnessing Information Technology for Good Governance

Globally governments have to communicate regularly with citizens. Efficient and effective communication was, is and will remain as one of the key vehicles to achieve good governance for any government.
Instruments like drums were a medium that governments used to reach out to people, that have been now replaced by internet and data. The power of internet and information technology has helped hasten the speed of communication, resulting in information reaching out to the targeted group seamlessly.
Information Technology has ensured that a policy decision taken by the government can be quickly executed and implemented at multiple locations, across the length and breadth of the country. It also ensures transparency, accountability—while assuring quick and effective responsiveness of government, to citizens' problems and suggestions.
A SWOT (strength, weaknesses, opportunities and threats) analysis of Information Technology's role in improved governance, throws light on the benefits, citizen enjoy from good governance. It also indicates that India as a country has not yet fully benefitted, from the power of IT in achieving good governance. There are only islands of success.
But the success stories, howsoever modest, have demonstrated that each one of them carry a huge potential, for it to be replicated in a large scale, across state and nation—to achieve good governance.
Take the example of Government of Chhattisgarh that has used ICT based module to reform, to improve its Public Distribution System (PDS) that also ensures a transparent and accountable delivery mechanism.
To address the leakages in PDS, the State of Chhattisgarh implemented an end-to-end information technology solution in 2007. Operations at every level of the scheme - from procurement of produce, to storage and transportation to state warehouses and Fair Priced Shops- have been computerized.
There is continuous monitoring of operations at all levels via reports uploaded onto the web in real time. Web management has led to enhanced accountability of operations. The online platform provides an account of commodity stocks which helps decision makers in utilizing the inventory of commodities with greater efficiency.
A unique feature of PDS in Chhattisgarh is the innovative citizen interface portal through which citizens can track the movement of PDS commodities and also register their grievances.
The ICT solution being used in Chhattisgarh is showing very encouraging results and states like Orissa, Uttar Pradesh and Madhya Pradesh have showed interest in rolling out a similar procedure Then there is Karnataka State Government that has successfully eradicated corruption in getting land records. Bhoomi is the Land Records computerization effort by the
Government of Karnataka. Work on the project launched in 1999. In 2001, the first online services were provided to the citizens and other stakeholders of the project Bhoomi has not only sustained its commendable levels of service achieved in 2006, but has also made very significant progress. Currently, as many as two and half crores of property records are being issued to citizens every year, under the Bhoomi programme.
The Record of Rights (ROR) is now made available at the doorsteps of farmers also through as many as 800 tele-centres, in addition to the erstwhile centres at the taluka level. The process has now been extended to the village as a unit from the erstwhile sub-taluka level unit.
Similarly the Gujarat Government's e-Dhara, (renames e-Jamin) the computerized system of land records has been a tremendous success. All 225 Talukas of 26 districts are connected by Gujarat state wide area network (GSWAN). The number of property records issued from e-Dhara has gone up from 1.58 crores to more than 3 crore per year as per the last estimates.
In 2007-08, these RORs started getting issued from e-Gram centres at village panchayats and people did not have to go to Talukas. Through centralization of all the 227 land record databases, which was effected in 2010, the RORs can now be delivered from anywhere.
e-Dhara incorporated a feature to capture photographs and finger-prints of owners to enable secured transactions under registration. Finger Print Scanners have been provided at the Taluka level for verification by the Deputy Mamlatdar. These and other measures have increased the security of data manifold.
In 2011, all transactions were centralized by bringing data from all the 227 e-Dhara centres to a central server. This increased central control over data. The project is also financially self sustaining, by generating about Rs. 2 crore per month from the fees charged for the RoR copies being issued from the e-Jamine system.
The above three cases illustrate how good governance can be achieved and also sustainable, with help of Information technology.
A number of government services that were plagued with corruption delay and were out of reach for people, are now operating successfully, after IT was introduced. Securing a passport and driving licence were a major project for an individual. The use of IT in booking of railway tickets has ensured more transparency and comfort for the traveler.
The emphasis laid by Prime Minister Narendra Modi from the ramparts of Red Fort on August 15 this year, ensures that more success stories of good governance using IT are assured, when he said, "E-governance is easy governance, effective governance and also economic governance. E-governance paves the way for good governance."
Good governance is not an exclusive agenda of a political party, a leader or one state in India. It is the way that everyone responsible for governance has to deliver. It is an assurance to the people who have chosen their representative, to make policies and also execute them, efficiently.
Various leaders, political, spiritual, academic and corporate have spoken about the need to have good governance, as an essential tool for development of a nation. Mahatma Gandhi said, "We must become the change we want to see." This is the message for all those who wish to achieve good governance.
Information Technology is a powerful tool that this generation of policy makers and executers are blessed with. The opportunity to use it for good governance exists, so does the danger of losing it. It will be an interesting journey, amidst fast growing number of mobile devices, broadband, new operating systems and ingenious applications. Each of them is a platform to achieve good governance.
---