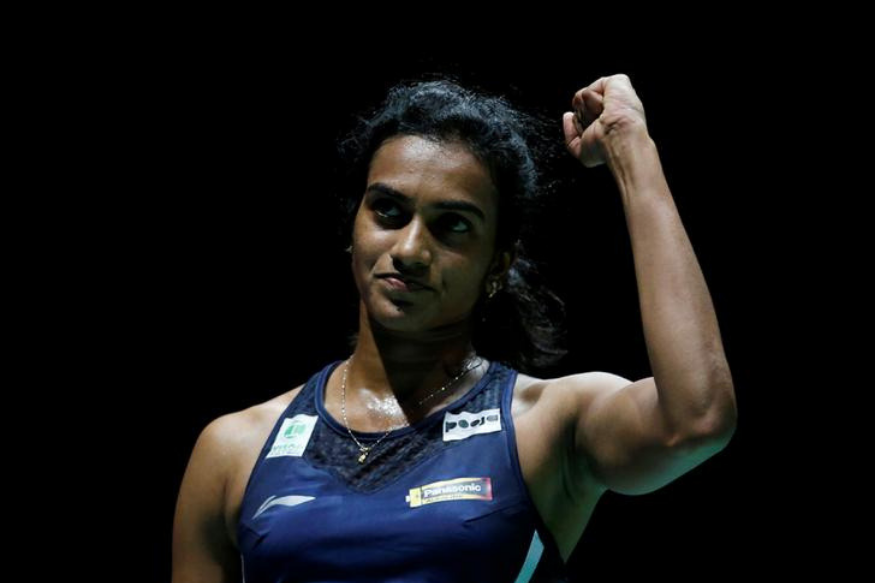 BWF World Championships: Happy to Win, but Time to Prepare for Final, Says PV Sindhu
Basel:MMNN: 24 August 2019


Basel:
After making it to her third successive BWF World Championship final, an elated PV Sindhu said she is happy with the result. But she was quick to point that there is still a match left and she is preparing for it.
Speaking to IANS after the match, where the Rio silver medallist outclassed World No. 3 Chen Yufei (21-7, 21-14), Sindhu said: "Yes, I am happy but the final is still left. This game was good and I took lead from the very beginning and maintained it till the end. I know it is not going to be easy and so, I have to go back and prepare for it."
After an easy outing on Saturday, Sindhu had earlier faced a tough challenge from Taiwanese shuttler Tai Tzu Ying in the quarter-finals and commenting on it, she said: "There should be different mindset for different players as each player has her own mindset and style of play. As Yu Fei is also a very good player and it needed different mindset and prepration for her."
In the past, the Chinese shuttlers had dominated the sport, however, Sindhu has broken there legacy as she has outsmarted them several times. When asked about it, Sindhu said: "I am happy to beat them. But as I said, every player has their own style of play and when it comes to Chinese shuttlers, one needs to be very much prepared. Yu Fei is also one of them but as we regularly compete with each other in various tournaments, we know each other well."
Sindhu will now take on the winner of the second women's singles semi-final between former champions Ratchanok Intanon and Nozomi Okuhara in final and talking about the summit clash, the 24-year-old said: "Both are tough players to beat but I hope and will prepare to deliver my best. I know it is not going to be easy."
---

India vs England, 3rd T20I Preview: India's Spin Duo Under Pressure As England Bounce Back
Bhopal:MMNN: 7 July 2018


India's wrist spinners Kuldeep Yadav wreaked havoc in the opening Twenty20 International of the series at Old Trafford in Manchester on Tuesday as he claimed a five-for by giving away just 24 runs that led to the visitors' eight wicket win. However, Yadav and Yuzvendra Chahal were rendered ineffective in the second T20I at Cardiff. With the three-match series evenly poised, India would too to bounce back against a 'well-prepared' home side when the two teams face each other in the decider in Bristol on Sunday. The Indian spin duo faces its first real challenge in more than a year with England batsmen biting back immediately after drubbing in Manchester. From Sri Lanka, to Australia, to New Zealand, and to South Africa, none of the opponents could easily contend with Chahal-Kuldeep in such quick time. With Kuldeep returning wicket-less in Cardiff after a sensational five-wicket show in the series-opener and Chahal too taken for runs last night, they need to find ways to trouble the opponents. India missed injured Jasprit Bumrah's services on Friday during the death overs as England hit three sixes. His replacement Umesh Yadav has provided wickets (four in two matches) in the powerplays, but he has also been taken for runs at the same time. Despite the disappointment on Friday, the visitors are still in contention for their sixth consecutive T20I series win, which is part of an unbeaten run stretching back to September 2017. The last time India lost a bilateral T20I contest was against West Indies in July 2017, albeit that was a one-off game. In fact, India's last series' loss with more one T20I game also came against the same opposition, at Florida in August 2016. In between those two losses to West Indies, India beat England 2-1 in a three-match T20I series at home in January 2017. That contest is notable because India were 1-0 down, and came back to win the series with Chahal taking career-best 6-25 in the series' decider at Bengaluru. Wrist spin continues to be a deciding factor in the current series as well. Kuldeep brought the shock-value to the mix of things at Manchester and duly bamboozled England. The hosts, in turn, prepared well for the second game, despite the short turn-around time, and with a little aid from the pitch, played more selectively against both wrist spinners. A little change in the England batting line-up also worked wonders. Joe Root was sent up at number four, with skipper Eoin Morgan dropping down to allow the former more time at the crease. While it didn't help Root in particular as he failed to read the googly for a second match running, it did allow Alex Hales to build partnerships and anchor their win. Hales was included in the side in place of injured all-rounder Ben Stokes, but on current form, it will be tough to leave him out. Stokes returns to the England squad for the third match and bolsters their confidence being yet another key member to have played in the IPL. In the current scenario, he could walk into the playing eleven in place of the struggling Root, based alone on the fact that he has played enough against both Chahal and Kuldeep in the last two IPL seasons. Stokes will also provide another seam-bowling option, and thus it remains to be seen if Moeen Ali will return to the eleven. It will depend on pitch conditions. A similar wicket to the one in Cardiff will see the all-rounder sitting out again, for the boundaries at the Gloucestershire County Club will be short once again. That India played spin well in both matches will also be a factor. The conditions concern India as well. Thanks to the last layer of grass remaining on the surface, England used the short ball tactic against the top-order. Both Rohit Sharma and KL Rahul struggled to get going against the short deliveries, while Shikhar Dhawan and Suresh Raina looked ill at ease. Even Virat Kohli was out caught pulling a short one straight to fine leg, albeit in the death overs. Morgan outlined that the short-ball ploy was more to do with conditions than anything else, but it is tough to see the hosts abandoning a plan that worked so well. The shorter boundaries will only re-affirm such a plan once again. Victory on Friday would have allowed India to experiment in the third game, with the likes of Manish Pandey, Siddarth Kaul, Krunal Pandya and Deepak Chahar waiting in the wings. The same is true for England as well, particularly regarding their batting order. With the series pegged at 1-1, it is difficult to envisage either team playing around with combinations as a lot is at stake. If Pakistan beat Australia on Sunday, India could climb to number two in the ICC T20I rankings with a series' win, relegating England to number seven. Even so, this is about more than just rankings at this juncture. At the start of what promises to be an intensely fought summer of cricket, this is now about bragging rights and carrying winning momentum into the ODI series. Squads: India: Virat Kohli (c), Shikhar Dhawan, Rohit Sharma, KL Rahul, Suresh Raina, Manish Pandey, MS Dhoni (wk), Dinesh Karthik, Yuzvendra Chahal, Kuldeep Yadav, Krunal Pandya, Bhuvneshwar Kumar, Deepak Chahar, Hardik Pandya, Siddarth Kaul, Umesh Yadav. England: Eoin Morgan (c), Moeen Ali, Jonny Bairstow, Jake Ball, Jos Buttler (wk), Sam Curran, Alex Hales, Chris Jordan, Liam Plunkett, Adil Rashid, Joe Root, Jason Roy, David Willey, Dawid Malan, Ben Stokes.
---

India vs England, 2nd T20I Preview: Dominant India Eyeing Series Win, England Look To Bounce Back
Bhopal:MMNN: 5 July 2018


An emphatic win in the opening game of the T20 International series against England has set the tone for the rest of India's long-awaited tour as the visitors would look to ensure that the spin-wary hosts remain on the back-foot when the two sides clash in the second T20I at Sofia Gardens in Cardiff on Friday. India's star spinner Kuldeep Yadav recorded his best figures as he took five wickets giving away just 24 runs, while KL Rahul scored an unbeaten second T20I century as the Men in Blue produced a fine all-round display to stun Eoin Morgan's men by eight wickets in Manchester for an early lead on this tour. Another win would seal the three-match series for Virat Kohli and his team. In fact, India stand on the cusp of a sixth successive T20I series win - a run stretching back to their 2-1 win over New Zealand at home in November 2017. In all, they have been unbeaten in bilateral T20I series since September last year. In terms of ICC rankings, a 2-0 series lead will allow India to close the gap with second-placed Australia, while a 3-0 whitewash will help them leapfrog to second behind top-ranked Pakistan. Australia will have to win both their next two games in the ongoing tri-series in Zimbabwe to stay above India. A loss on Friday will see England drop down to rank seven below New Zealand, South Africa and West Indies, respectively. It will be a surprising downturn for the high-flying English team, one of the better in limited-overs' cricket at the moment. It is a stark reminder of their poor winning ratio nevertheless, having won only 5 out of their last 10 T20 internationals. The big question facing England is how to contend with the unorthodox wrist spin of Kuldeep Yadav. In the aftermath of their loss on Tuesday, both skipper Eoin Morgan and ace batsman Jos Buttler have urged their teammates to show more patience at the crease and watch the ball carefully. But with such a short turnaround in the fixtures' list, it is easier said than done. The English camp will deploy the services of spin-bowling machine 'Merlyn' at Cardiff. A scarcity of unorthodox wrist spinners to practice against is one of the key reasons for this move, as the spin-bowling machine is capable of replicating every style of delivery. An English team last used it ahead of the 2005 Ashes, when they were practicing to contend with Shane Warne. A key reason underlined by Morgan after the first defeat was that the middle-order batsmen, Jonny Bairstow and Joe Root, who both got stumped off successive googlies, needed more time to settle in. Despite the loss, one of the key strengths for England is their top-order's ability to handle pace and they would like another fast start at Cardiff. It is perhaps the only real concern for India emanating from that first game as the enforced new-ball pairing of Bhuvneshwar Kumar and Umesh Yadav was proven ineffective at Old Trafford. Even with Kuldeep causing all sorts of trouble for the hosts, India wouldn't like to pull things back after a high-flying English start once again. The visitors are unlikely to make a change and disturb their winning combination and the pacers will have to learn from the experience of bowling on such batsmen-friendly pitches. England's top-order, in particular Jason Roy, doesn't enjoy facing spin in the power play overs, and India might opt for Krunal Pandya, who is proficient at bowling economical left-arm spin. However, it is tough to see the Indian team management making space for him in the eleven after just one game. Instead, they might back Yuzvendra Chahal to deliver any initial spin overs, despite being taken for runs in Manchester. Weather could play a part in the game here at the Sophia Gardens. After enjoying a sunny welcome both in Dublin and Manchester, the team was greeted to typical English grey skies, light rain and chill when they arrived in Cardiff on Wednesday. It is expected to clear out for match day, but rain curtailed the last game these two sides played here in 2014. India had won that ODI with an all-round performance from Suresh Raina. England pacer Tom Curran has been ruled out of the remaining T20Is and the ODI series owing to a left side strain. For the ODIs, his brother Sam has been named as replacement. Teams: India: Virat Kohli (capt), Shikhar Dhawan, Rohit Sharma, KL Rahul, Suresh Raina, Manish Pandey, MS Dhoni (wk), Dinesh Karthik, Yuzvendra Chahal, Kuldeep Yadav, Krunal Pandya, Bhuvneshwar Kumar, Deepak Chahar, Hardik Pandya, Siddarth Kaul, Umesh Yadav. England: Eoin Morgan (capt), Moeen Ali, Jonny Bairstow, Jake Ball, Jos Buttler (wk), Sam Curran, Alex Hales, Chris Jordan, Liam Plunkett, Adil Rashid, Joe Root, Jason Roy, David Willey, Dawid Malan.
---

KL Rahul Reveals Cristiano Ronaldo Inspiration Behind Celebration With Virat Kohli
Bhopal:MMNN: 4 July 2018


KL Rahul hit a stylish century to lead India to a comfortable eight-wicket win over hosts England in the first of the three Twenty20 Internationals. Rahul, who came in at one-down instead of captain Virat Kohli, grasped the opportunity by stroking his way to 101 not out off 54 balls as India overhauled England's score of 159 for eight without much fuss at Old Trafford. After reaching the three-figure mark, Rahul did the dab celebration before a joint-celebration with skipper Kohli. Following India's win, KL Rahul, in an interview with teammate Dinesh Karthik, revealed that Portuguese football star Cristiano Ronaldo was the inspiration behind the celebration with Kohli. Giving some insights on his celebration styles, Rahul said: "By the end of the England series, I want to have a different handshake with all the members in the team right now. I have one with Hardik (Pandya). With Virat you saw it." Karthik asked if the celebration was taken out from (Cristiano) Ronaldo, to which Rahul replied, "Yea, sort of. You know Virat's a huge Ronaldo fan". It was only apt that Rahul and Kohli did the Ronaldo-esque celebration in a city where the Portugal star became a global star. Ronaldo joined Manchester United as an 18-year-old after a 12 million-pound move from Sporting Lisbon. Ronaldo made 196 appearances for Manchester United, scoring a whopping 84 goals and registering 34 assists before moving to Spanish giants Real Madrid. Meanwhile, India's performance in the first T20I is a perfect start to the long series against England. However, it wasn't going all India's way after Kohli won the toss and elected to field. Jason Roy and Jos Buttler gave the hosts a brilliant start but Kuldeep Yadav put a brake on the proceedings with some high-quality spin. The left-arm spinner took five wickets and gave away 24 runs as England fell from 95 for two 117 for six. David Willey's cameo towards the end gave England's total some respectability. India cantered in the chase despite losing Shikhar Dhawan (4) early. Rohit Sharma (32) and Rahul put on 123 runs for the second wicket to bat the hosts out of the game. Skipper Kohli added the finishing touches with a 22-ball 20 as India reached 163 for two in 18.2 overs.
---

World Cup 2018: Neymar Unfazed By Critics After Sweet And Sour Display Downs Mexico
Bhopal:MMNN: 3 July 2018


Brazil superstar Neymar brushed off his critics after firing the five-time World Cup winners to victory over Mexico on Monday and enter a quarter-final showdown with Belgium. Neymar scored one goal and created another as his increasingly impressive Brazil side overpowered the Mexicans 2-0 in sweltering conditions. But Neymar's sparkling performance was tarnished by yet another example of his tendency to overreact to seemingly innocuous challenges. The latest chapter in a bulging catalogue of histrionic behaviour came in the second half, when Mexico midfielder Miguel Layun appeared to step on his ankle as he lay prone. Neymar writhed around and convulsed as if he had received an electric shock. "I think it's a shame for football," Mexico coach Juan Carlos Osorio lamented afterwards, saying Neymar's antics had wasted precious time. "We wasted a lot of time because of one single player ... we lost our style in the second half, because of the referee. "This is a very bad example for the world and the world of football." 'Absolutely pathetic' As social media platforms exploded with fans angrily accusing Neymar of cheating, former England striker Alan Shearer described the Paris Saint-Germain star as "absolutely pathetic." "There is no doubting the ability of him. He is a magnificent player," said Shearer, who is working in Russia for Britain's BBC. "But it really is pathetic when he is rolling around as if he is in agony." Yet Neymar shrugged off the criticism after his man-of-the-match performance, claiming it was motivated to "undermine me." "I don't care much for criticism, or praise, because this can influence your attitude," he said. "In the last two matches I didn't talk to the press because I don't want to. I just have to play, help my teammates, help my team." Brazil defender Thiago Silva meanwhile heaped praise on Neymar, who only returned to playing shortly before the tournament following an injury layoff of more than three months. "It's magnificent how he's playing, especially after three and a half months on the sidelines," PSG teammate Silva said. "It's very difficult to come back the way he's done." Against Mexico, Neymar burst into life after Brazil weathered early pressure from opponents determined to end a 32-year wait to reach the quarter-finals. The 26-year-old talisman struck the opening goal on 51 minutes to Brazil 1-0 up. The Brazil talisman drew several defenders as he ran across the edge of the area with the ball at his feet, before passing to Willian and continuing his run into the box. Willian duly returned the favour and Neymar was on hand to poke the Chelsea midfielder's superb delivery past Guillermo Ochoa. As Mexico lost heart, Brazil could have added more as probing counters carved open Mexico's defence, Real Madrid midfielder Casemiro notably testing Ochoa with a drive the 'keeper blocked. The result was settled when Layun lost possession in the dying minutes. Neymar went on a counter-attack that drew Ochoa from his goal before finding Roberto Firmino with the finest of touches from the outside of his right boot. With only two goals, Neymar is lagging well behind England star Harry Kane's tournament-leading tally of five goals. But Silva is hoping Neymar emulates the recent feats of other Paris Saint-Germain clubmates Edinson Cavani and Kylian Mbappe on his way to taking Brazil further. "It's true, I said this before this match," added Silva. "I hope he listens to me in the quarter-finals."
---

India vs England: India All Set For Limited-Overs Series Challenge vs England
Bhopal:MMNN: 2 July 2018


Team India got exactly the kind of start they needed to their English summer with a couple of wins against Ireland in Dublin. Although the two-match T20I series posed few threats, it was match practice ahead of the gruelling England tour and gave some momentum to the Indian team. The real battle starts now as they take England in the 1st T20 International at Old Trafford in Manchester on Tuesday. Both India and England seem to be in fine nick ahead of the opening match. On one hand, India have looked extremely solid in their batting, giving selection headaches to skipper Virat Kohli and the team management. Both regular Indian openers Shikhar Dhawan and Rohit Sharma have piled up runs. Add to that, KL Rahul, with his epic knock on Friday, also presented his bid in the top slot. The middle-order, although was not tested during the Ireland T20Is still has enough meat in the shape of Suresh Raina, Dinesh Karthik, Manish Pandey, Hardik Pandya and MS Dhoni. Although one of India's best death-over bowlers, Jasprit Bumrah was ruled out for the T20I series on Saturday but still the bowling unit seems to be the best in recent years spearheaded by Bhuvneshwar Kumar. The wrist spin duo of Yuzvendra Chahal and Kuldeep Yadav will also play a key role in India's bid against the England. England, on the other hand, are in red-hot form and seem unbeatable after routing Australia 5-0 in the ODI series. The likes of Alex Hales, Jonny Bairstow, Jason Roy and skipper Eoin Morgan are in form of their life. Squads India: Virat Kohli (capt), Shikhar Dhawan, Rohit Sharma, KL Rahul, Suresh Raina, Manish Pandey, MS Dhoni (wk), Dinesh Karthik, Yuzvendra Chahal, Kuldeep Yadav, Krunal Pandya, Bhuvneshwar Kumar, Deepak Chahar, Hardik Pandya, Siddarth Kaul, Umesh Yadav. England: Eoin Morgan (capt), Moeen Ali, Jonny Bairstow, Jake Ball, Jos Buttler (wk), Sam Curran, Tom Curran, Alex Hales, Chris Jordan, Liam Plunkett, Adil Rashid, Joe Root, Jason Roy, David Willey, Dawid Malan.
---

India vs Ireland: Bring It On England, Says Virat Kohli After Ireland Rout
Bhopal:MMNN: 30 Jun 2018


Team India skipper Virat Kohli said that his team are well prepared to take on the number one ODI side England when their much-anticipated series starts with the first of three Twenty20 internationals on Tuesday. India completed the formality of a 2-0 win in Ireland on Friday with their biggest ever T20 victory, by 143 runs. Although they were two one-sided games, after scoring over 200 in both, the India captain says they were ideal preparation. "We wanted to go into the (England) series with all the guys having a hit and all the bowlers making a contribution so, I'm happy with the batting performances in both innings," said Kohli. "Everyone is batting so well, but it's a good problem to have. Anyone who has been given a chance has grabbed it with both hands and that's something that's good for any side and our bench strength is shown in these type of games. "It's a great phase that India cricket is going through and I'm happy to see all these young guys taking their chances." Siddarth Kaul, who took 21 wickets in the IPL this year, was given his debut on Friday and took a wicket in his second over although once again it was the spin twins Kuldeep Yadav and player of the series Yuzvendra Chahal who ripped through the Ireland line-up, sharing six wickets as Ireland were bowled out in just 12.3 overs for 70. KL Rahul, who sat out the first match, scored 70 off 36 balls and with Suresh Raina hitting 69 off 45 as India totalled 213-4. Looking ahead to facing England, Kohli was bullish in that anything England do, India will do better. "The opposition doesn't matter," he said. "We focus on our strengths so if they come hard we have the batting power to go hard as well, plus we have two wrist spinners in our attack which will be an added advantage we feel." "If we play at the best possible intensity, it's going to be an exciting and competitive series and one we're looking forward to. England are a quality side but we have belief in our quality and back the positives when we go on the field. "The players have accepted their responsibilities and for me as a captain that's really pleasing to see. We can call on anyone at any stage to give their best effort, in fact everyone wants to have a go at the opposition, they want game time, so the credit has to go their players and it takes the load of myself and the management." Ireland captain Gary Wilson, who top scored with 15, admitted his batsmen rolled over too easily, but they will learn from the games which, to the delight of Cricket Ireland, were played in front of two capacity crowds of almost 10,000.
---

Malaysia Open 2018, PV Sindhu vs Carolina Marin Badminton Highlights: Sindhu Through To Semis After Comfortable Win Over Marin
Bhopal:MMNN: 29 Jun 2018


Third seed P.V. Sindhu overcame arch-rival Carolina Marin in straight games to enter the women's single semi-final of the Malaysia Open at the Bukit Jalil in Malaysia on Friday. The star Indian shuttler got better off her counter-part in mere 52 minutes to book herself a place in the last four. The opening game looked neck-in-neck with both Sindhu and Marin coming from behind on couple of occasions but the former kept her nerves to close the game where as in the second game Sindhu dominated from the onset while Marin did well to gather consecutive points but failed to overcome the deficit. Sindhu will face top seed Chinese Taipei Tai Tzu Ying in the semi-final on Saturday. Earlier, Olympic and world championship silver medallist P.V Sindhu brushed aside the challenge of Malaysia's Ying Ying Lee 21-8 21-14 to set up a clash with Olympic champion and former world no 1 Carolina Marin. The 22-year-old Indian has a 5-6 head-to-head record against the Spaniard. The 2016 Olympic goal medallist Marin in the quarterfinals of the women's singles overcame -- Aya Ohori and Ying Ying Lee in straight sets in the previous rounds.
---

Champions Trophy Hockey, India vs Australia Live Updates: Confident India Face Defending Champions Australia
Bhopal:MMNN: 27 Jun 2018


After a sensational start to their campaign at the Men's Hockey Champions Trophy 2018 with two back-to-back victories, the Indian Men's Hockey Team led by skipper PR Sreejesh will take on the formidable World No.1 Australia on Wednesday. The Indian team earned their first winning points against arch-rivals Pakistan with a stupendous 4-0 win followed by a spirited 2-1 victory against Olympic Champions and World No.2 Argentina in a closely fought encounter to find themselves on top of the pool table. In these two matches, the team showed a distinct hunger to win as they played to strategy, exhibiting aggressive yet structured and disciplined hockey. "We made some key changes in how we defend and attack during our preparations for this tournament. I think one of the main elements is that our strikers are willing to take that extra risk in the circle knowing well enough that the defenders will support them if by chance they lose the ball. I think this change in attitude made them play freely in the first two matches and defending well was our priority," expressed Chief Coach Harendra Singh in retrospect. n the first match against Pakistan, India made 22 circle entries, took six shots on goal out of which four were converted and held 49.3 per cent ball possession while against Argentina, India made 18 circle entries took six shots and goal converting two and were on par with the Olympic Champions in terms of ball possession. The defending champions are placed second behind India in the Pool table after having drawn 3-3 against Belgium and won 2-1 against Pakistan. The match against Australia will be followed by a clash against World No. 3 Belgium on Thursday. India needs to come up with something special yet again if they want to see themselves in the final. Harendra's words to his team ahead of the crucial matches is simple, "Continue to show that hunger to win if you want to see yourself in the final."
---

World Cup 2018: Iran Coach Blasts VAR As Cristiano Ronaldo Escapes Sending Off
Bhopal:MMNN: 26 Jun 2018


Iran held Portugal 1-1 in their final Group B match on Monday but couldn't stop Cristiano Ronaldo's men from entering the FIFA World Cup 2018 last 16. Iran coach Carlos Queiroz said Cristiano Ronaldo was fortunate to escape a red card despite a VAR review following an elbow in a the draw match. Portugal will face Uruguay in the last 16 after advancing as runners-up of Group B, but Queiroz insisted Ronaldo deserved to be sent off for catching Iran defender Morteza Pouraliganji with an elbow to the face. "I don't want to talk too much, it's about my country and a player. I know it'll be a war against me," said Queiroz, who coached his native Portugal at the 2010 World Cup. "But the reality is you stopped the game for VAR, there is an elbow. An elbow is a red card in the rules. In the rules it doesn't say if it is (Lionel) Messi or Ronaldo..." It was a busy evening for the video assistant referee in Saransk as two penalties were awarded upon review, on top of the Ronaldo altercation. "We accepted human mistakes before, that was part of the game. Players make mistakes, coaches make mistakes and referees make mistakes," said Queiroz. "But now you have one system that cost a fortune. It's high-tech with five, six people inside and what happens? Nobody takes responsibilities. "We need to be like rugby. When there is a decision by VAR I need to know what the referee is saying to them, people need to know what is going on." "So in my opinion, Mr. Infantino and FIFA, everybody agreed that VAR is not going well," he added. "That's the reality, there's a lot of complaints." Ricardo Quaresma struck a brilliant opening goal with a trademark curling effort using the outside of his right foot on the stroke of half-time. Ronaldo had the chance to double the lead with a penalty five minutes into the second half after he was upended by Saeid Ezatolahi, but his effort was save by Iran goalkeeper Ali Beiranvand. Ronaldo frustrated Portugal defender Cedric was then penalised in stoppage time for a handball, and Karim Ansarifard converted from the spot to give Iran a lifeline. Mehdi Taremi nearly snatched a dramatic winner after a deflected shot rolled into his path, but he fired into the side netting as Iran were eliminated in agonising fashion. Ronaldo cut a frustrated figure after failing to add to his four-goal tally at the Mordovia Arena, suffering the same penalty misfortune as Lionel Messi earlier in the competition. "I understand, it's normal. The best players in the world face that when there isn't an opportunity to really make it happen," said Portugal boss Fernando Santos. "That hurts a lot more to them than to other players. They always want to win. They want to be the best and refuse to fail, and when they fail they get very upset." Santos said he thought the referee made the right decision in terms of the Ronaldo flashpoint. "No I wasn't concerned (about a red card), it seemed liked a normal thing in the match. The referee did what he had to do. "He went to the VAR twice or three times, he considered two penalties and one yellow card. I'd have to watch it again to talk about it, but I think the VAR did its job." A late equaliser from Iago Aspas that earned Spain a 2-2 draw with Morocco pushed the European champions down into second place. "To us what is important is to be in the last 16 and we want to carry on in this tournament," Santos said. "Uruguay have high quality and top-notch players. They're excellent but Portugal are too and we're going to try and find a way to win."
---

World Cup 2018: Hat-Trick Hero Harry Kane Says "Bring On Belgium"
Bhopal:MMNN: 25 Jun 2018


A hat-trick from Harry Kane helped England thrash Panama 6-1 in the World Cup Group G game at the jam-packed Nizhny Novgorod Stadium on Sunday. The match against Panama marked England's biggest win ever at the World Cup finals. With this resounding win, England have secured a last 16 place in the mega event. England captain Harry Kane, who was adjudged Man of the Match for his spectacular show, became the first England player scoring a World Cup hat-trick since Gary Lineker in 1986. After guiding England to massive win, Harry Kane took to Twitter and wrote: "Professional. Clinical. Bring on Belgium and the knockout rounds. #ThreeLions #WorldCup." Kane also shared a photo with his team-mates. "Love this team. Proud of a first World Cup hat-trick. We keep going. #WorldCup #ThreeLions," Kane's post read. England, playing a 3-5-2 formation, took the lead eight minutes into the match with a header from John Stones. England experienced a dream first half and won the biggest half-time lead at this World Cup in Russia. Kane completed a World Cup hat-trick and leads the scorers standings with five goals from two matches. FIFA statistics showed that England made 12 attempts at the goal throughout the match, while Panama made eight. Ball possession was 58 percent for England and 42 percent for Panama.
---

I Am 100 Percent Fit, Ready To Go'': Virat Kohli Ahead Of UK Tour
Bhopal:MMNN: 22 Jun 2018


Team India skipper Virat Kohli and head coach Ravi Shastri addressed the media in a pre-departure press conference in New Dehli ahead of the Men in Blue's much-awaited tour of England that begins on July 3. The 29-year-old was ruled out from participating in the County championship for Surrey CCC in the month of June but insisted that he is fully fit and ready to face new challenges. "I wanted to experience the conditions in England, but in hindsight, I'm glad I didn't go there while I wasn't fully fit. It's better to be even 90 percent fit and skip. I am at 110 percent and ready to go," Kohli said about his fitness. He had suffered a neck injury during the latest edition of the Indian Premier League (IPL). India are number one Test side in the world, while England sit atop the ODI rankings. The contest between the top sides will definitely be challenging for both the teams but the hosts will have the advantage of playing in home conditions. However, both Kohli and Shastri believe that their team is ready to play "difficult cricket" and will give a stiff competition to England. "We are looking forward to playing difficult cricket. That is the only way we can improve as a team and improve. We are looking to change the trend of teams not being good travelers. These are exciting times for Indian cricket," said Kohli. "We are going to England to win, not to take a stroll on the road and have coffee. It'll be serious business once we step onto the field" Kohli said about his team's confidence. Kohli had a phenomenal 2016-17 season, where he amassed 1,332 runs in 13 Tests at a brilliant average of 74, while he averaged 84.22 for his 1,516 runs in 27 ODIs during the period. In the six Tests played in the 2017-18 seasons, Kohli scored 896 runs at an average of 89.6, while ODI average stands at 75.50. Team India will travel to England and Ireland on June 23, 2018. The visitors will play two T20Is against Ireland and three T20Is, three ODIs and five Tests against England.
---

World Cup 2018: David Beckham Predicts World Cup Finalists In Russia
Bhopal:MMNN: 21 Jun 2018


Owing to a positive start with a 2-1 win over Tunisia, former captain David Beckham has predicted that England will lock horns with Lionel Messi's Argentina in the World Cup 2018 final that will be played on July 15 at Luzhniki Stadium in Moscow, Russia. Speaking at a promotional event in China, Beckham said that the Three Lions have boosted their chances of reaching the knockout rounds by winning their opening encounter. England last reached the World Cup quarter-finals in 2006, when Beckham was captain and their only World Cup final was way back in 1966, when they beat Germany at Wembley. "I believe Argentina will play against England in the final," Beckham predicted at an event to promote China's largest collegiate football league. "I think obviously my choice would be England to win the competition, but that's me being biased and passionate about my country," he added. But the former Manchester United and Real Madrid midfielder, a veteran of three World Cups, warned that the road ahead looked hard for Gareth Southgate's team. "I'm very happy that we won the first game in the group," he said. "England is a very young team, they don't have a lot of experience yet and the journey of the World Cup will become harder and harder because there are many good teams in the tournament." Beckham's assessment may also have been influenced by the struggles of some of the top teams in the early games, including Mexico's defeat of defending champions Germany. Argentina, who could meet England in the semi-finals or final, drew 1-1 with Iceland in their first game as Messi, their talisman, missed a penalty. The South American giants will play their crucial Group D clash against Croatia on Thursday, while England will take on Panama on Sunday
---

2018 World Cup: Russia Sour Mohamed Salah's Return To Close In On Last 16
Bhopal:MMNN: 20 Jun 2018


The return of Mohamed Salah from injury couldn't prevent World Cup hosts Russia virtually sealing their place in the last 16 by beating Egypt 3-1 on Tuesday. An own goal by Egypt captain Ahmed Fathy opened the floodgates on a sodden night in Saint Petersburg before goals from Denis Cheryshev and Artem Dzyuba furthered Russian hopes they can defy pre-tournament expectations with a deep run into the latter stages. Salah did net Egypt's first goal at a World Cup since 1990 from the penalty spot after he had been hauled down 17 minutes from time, but it was too little, too late for the Pharaohs. Russia will be guaranteed a place in the last 16 and Egypt eliminated unless Saudi Arabia beat Uruguay on Wednesday. Salah was making his first appearance since injuring his left shoulder when falling heavily after being dragged to the ground by Real Madrid captain Sergio Ramos in the Champions League final just over three weeks ago. His presence in the starting line-up after sitting out Friday's 1-0 defeat to Uruguay provoked a feverish excitement from the thousands of Egyptian fans that poured into the 65,000-capacity Saint Petersburg stadium to almost even up the numbers in the stands with the hosts. However, Russia had enjoyed a far more positive start in thrashing Saudi Arabia 5-0 to snap a seven-game run without a win heading into the tournament and their greater confidence showed early on. Aleksandr Golovin and Cheryshev were at the heart of most of Russia's best moves against the Saudis and both came close to breaking the deadlock with long-range strikes. Salah looked far from the player who scored 44 goals in his debut season for Liverpool and former Chelsea left-back Yuri Zhirkov wasn't afraid to test his fitness with a series of robust challenges. But Zhirkov's best piece of defending was a last-ditch tackle that prevented Salah a simple tap in at the back post. It took 40 minutes for the Premier League's Golden Boot winner to have an attempt on goal as the ball fell kindly on the edge of the area, but even on his favoured left foot his effort curled beyond Igor Akinfeev's far post. Shorn of Salah at his best and facing the hosts, Egypt had an uphill task as it was without gifting Russia the initiative as they did in calamitous fashion at the start of the second-half. There appeared little danger when Roman Zobnin's off-target shot dribbled towards goal, but under pressure from Dzyuba, Fathy threw an outstretched right leg towards the ball and turned it into his own net. Having got the bit of luck they needed, Russia showed they have the quality to trouble more fancied nations with a brilliantly worked second that was swept home by Cheryshev for his third goal of the World Cup from Mario Fernandes's cross. Three minutes later it was 3-0 as the towering 6ft 4in (1.96 metre) Dzyuba demonstrated quick feet to free himself inside the area before slotting low past a helpless Mohamed El-Shenawy. The Video Assistant Referee (VAR) system proved its worth to give Egypt a glimmer of hope when referee Enrique Caceres had initially awarded a foul outside the box rather than a penalty when Salah was pulled by Zhirkov. Salah smashed the 10th penalty of the tournament into the roof of the net, but it was little consolation as Russia took a huge step towards the knockout phase of a World Cup for the first time 32 years.
---

World Cup 2018: Virat Kohli Is A Lucky Charm For England Football Team. Here's Why
Bhopal:MMNN: 19 Jun 2018


Captain Harry Kane scored a brace as England registered a 2-1 victory against Tunisia in their FIFA World Cup 2018 Group G clash at the Volgograd Arena on Monday. Just ahead of the England vs Tunisia clash, India cricket captain Virat Kohli took to Twitter and sent Harry Kane a good luck message. "Wishing you a successful World Cup campaign @HKane! #WorldCupRussia2018 #HarryCan," Kohli's tweet read. Kohli's good luck message worked for England football team as the Three Lions started their FIFA World Cup 2018 campaign on a winning note with Kane scoring twice Kane gave England the lead in the 11th minute but Ferjani Sassi converted a penalty to pull Tunisia level in the 35th minute. However, Kane headed home off a corner in the 90+1st minute to give England the winning goal. England face Panama in their next game on Sunday. This was not the first time Kohli and Kane were involved in a conversation on Twitter. After Virat Kohli's match-winning innings against Australia during the 2016 World T20 tournament, Kane had praised the Indian captain on Twitter. "Virat Kohli is some player!In the high pressure situations shows what type of player you are and he does it time and time again! #IndvsAus," Kane had tweeted. In reply, Kohli had said: "Thank You so much @HKane. Loved your goal against Germany. Good Luck with your PL chase!. Recently, Kohli received the Polly Umrigar Award (Best International Cricketer) for his stupendous performances in the 2016-17 and 2017-18 seasons. Kohli had a phenomenal 2016-17 season. The Indian skipper amassed 1332 runs in 13 Tests at an average of 74. He also scored 1516 runs in 27 ODIs at an average of 84.22 during the period. Kohli has played six Tests in the 2017-18 season, scoring 896 runs at an average of 89.6, while his ODI average stands at 75.50.
---
World Cup 2018: Germany Losing To Mexico, Five Things We Learned
Bhopal:MMNN: 18 Jun 2018


Mexico created the first upset of the 2018 FIFA World Cup, overcoming defending champions Germany 1-0 in a frenetic Group F game at the Luzhniki Stadium on Sunday. Forward Hirving Lozano's 35th-minute goal proved to make the difference in a match played at a very high tempo as four-time champions Germany began their title defence on a disastrous note. Here's a look at five things we learned on a frustrating night for the reigning world champions at the Luzhniki Stadium: Ineffective Ozil Whether it was down to a distracting pre-World Cup scandal or the result of an average season at Arsenal, Mesut Ozil was woeful. Ozil and Manchester City's Ilkay Gundogan, who were born in Germany to Turkish parents, drew the wrath of fans after posing for a photo alongside President Recep Tayyip Erdogan last month. On Sunday, the attacking midfielder offered only token resistance during the build-up to Hirving Lozano's 35th-minute goal as the Mexicans tore through Germany's midfield. Head coach Joachim Loew has said Ozil struggled emotionally after being booed by German fans in a warm-up friendly following the Erdogan incident. With fleet-footed Marco Reus in form, Loew may choose to start with a different playmaker against Sweden in Sochi next Saturday. Manuel Neuer is fit Despite twice fracturing his left foot in 2017, the world-class stopper was bossing Germany's penalty area until his defence leaked and Lozano scored. Germany's captain conceded just four goals in seven games during the successful 2014 World Cup campaign and looked sharp in Moscow despite nine months on the sidelines. Of the problems Loew has to fix, Neuer is not one and he had little to do in the second half as Germany pushed for an equaliser that never came. Germany lack out-field leadership Philipp Lahm and Bastian Schweinsteiger have retired since the last World Cup but the next generation of leaders failed to calm the situation when Mexico went ahead. When counter-attacks poured through the middle of the German ranks in the first half, experienced defensive midfielders Toni Kroos and Sami Khedira, who was taken off after an hour, failed to stem the flow. With Ozil offering precious little and Thomas Mueller having a rare off-day, Timo Werner, Reus and Julian Draxler -- none of whom are World Cup winners -- looked like the men most likely to equalise. Loew has been guilty in the past of putting too much faith in his senior players and the German press are bound to raise the issue again. He has a contract with the German FA until the 2022 World Cup and defeat in Moscow is the first serious black mark against his name during 12 years as head coach. Werner needs more time Werner, the golden boot winner when Germany lifted the Confederations Cup last year, is still a work in progress and it showed in Moscow. The 22-year-old striker could not convert the half-chances which came his way, but with his pace, strength and willingness to help in defence, he deserves another chance against Sweden. Burly Mario Gomez, who came off the bench in Moscow, is an alternative or Loew could push forward Mueller, who scored a hat-trick up front against Portugal at Brazil 2014. Germany lack pace at centre-back Centre-backs Mats Hummels and Jerome Boateng initially looked solid in Moscow, snuffing out attacks and clearing danger, but the German defence was badly caught out when Mexico hit the gas. The world champions were torn to pieces when Mexico attacked at lightning speed on the counter, leaving Boateng and Hummels to try in vain to plug the gaps. Boateng could not snuff out the danger during the crucial break and Hummels was out of position. The problems started further up as Kroos and Khedira failed to close the space and the attack failed to press.
---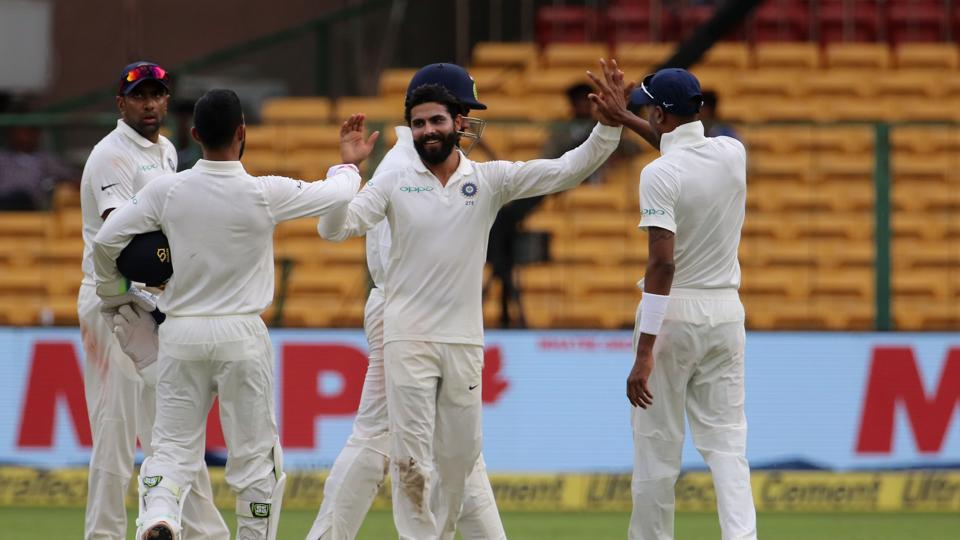 India vs Afghanistan, one-off Test, Day 2, highlights: India win in two days, register innings and 262-run win
Bhopal:MMNN: 15 Jun 2018


India's bowlers, led by Ravichandran Ashwin and Ravindra Jadeja bowled Afghanistan out for 109 and 103 as Afghanistan lost in two days by an innings and 262 runs. Get highlights of India vs Afghanistan, one-off Test, Day 2, Bangalore Hardik Pandya piled on the agony with a wonderful 71. Ajinkya Rahane's side were also helped by some decent contributions from the tail-enders as India were bowled out for 474. Backed by the bowlers, in particular Ravichandran Ashwin's haul of 4/27, India bowled Afghanistan out for 109 and enforced the follow-on. Things got only worse for Afghanistan in the second innings as Ravindra Jadeja's 4/17 bowled them out for 103, thus resulting in a massive innings and 262-run defeat. This is India's biggest win in terms of innings and it is the first time that India have won a Test in two days. Get highlights of India vs Afghanistan, one-off Test, Day 2, Bangalore On Day 1, Test cricket's newest team were on the receiving end of some aggressive batting as Dhawan, who smashed 107, and Murali Vijay, who made 105, put on a 168-run opening stand after the hosts elected to bat first in Bangalore. But the Afghan bowlers struck back with four wickets in the final session as the hosts slipped from 280-1 to 347 for six at stumps at Bangalore's M Chinnaswamy Stadium. Fast bowler Yamin Ahmadzai, who gave Afghanistan their first Test scalp after getting Dhawan out early in the second session, led the attack with two wickets. Hardik Pandya, on 10, and Ravichandran Ashwin, on 7, were at the crease when play ended after an extended final session but only 78 overs were possible due to two rain interruptions.
---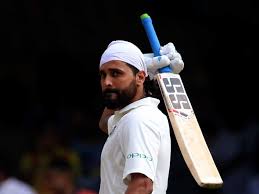 India vs Afghanistan, Live Score One-Off Test Day 1: Murali Vijay, KL Rahul Depart In Quick Succession
Bhopal:MMNN: 14 Jun 2018


Afghanistan will embark on a new journey in their cricket history when they make their Test debut against a Virat Kohli-less No.1-ranked India in the historic one-off Test at the M Chinnaswamy Stadium on Thursday. Afghanistan, who are rising through the ranks of world cricket, have named a spin-heavy squad for their debut Test to give India a taste of their own medicine. The squad comprises five spinners in Mohammad Nabi, Rashid Khan, Mujeeb Ur Rahman, Zahir Khan and left-arm spinner Hamza Kotak, who incidentally emerged as the leading wicket-taker in the recently concluded first-class competition. India have a little advantage in the upcoming Test as their batsmen have already faced a couple of Afghan spinners in the Indian Premier League (IPL). Afghan stars Rashid and Mujeeb enjoyed fruitful campaigns in the IPL, playing for Sunrisers Hyderabad and Kings XI Punjab respectively. But the home side have to be a little conscious that they don't slip on a potential banana skin as they come into the game without any match practice. India also have a couple of new players in their squad, which will make Rahane's task of fielding the right combination a bit difficult. Three key players -- regular skipper Kohli along with pacers Jasprit Bumrah and Bhuvneshwar Kumar have been rested as they prepare for the challenging tour to England next month. New inclusions like wicketkeeper-batsman Dinesh Karthik, Shardul Thakur, Navdeep Saini and Karun Nair will aim to make the most of this chance and would like to cement their place in the playing XI. The batting department seems settled with the likes of Rahane, Shikhar Dhawan, Murali Vijay, Cheteshwar Pujara, Lokesh Rahul, Karun Nair and Dinesh Karthik. In the bowling department, India have the star spinning trio of Ravichandran Ashwin, Ravindra Jadeja and Kuldeep Yadav along with pacers Ishant Sharma, Umesh Yadav and Shardul Thakur.
---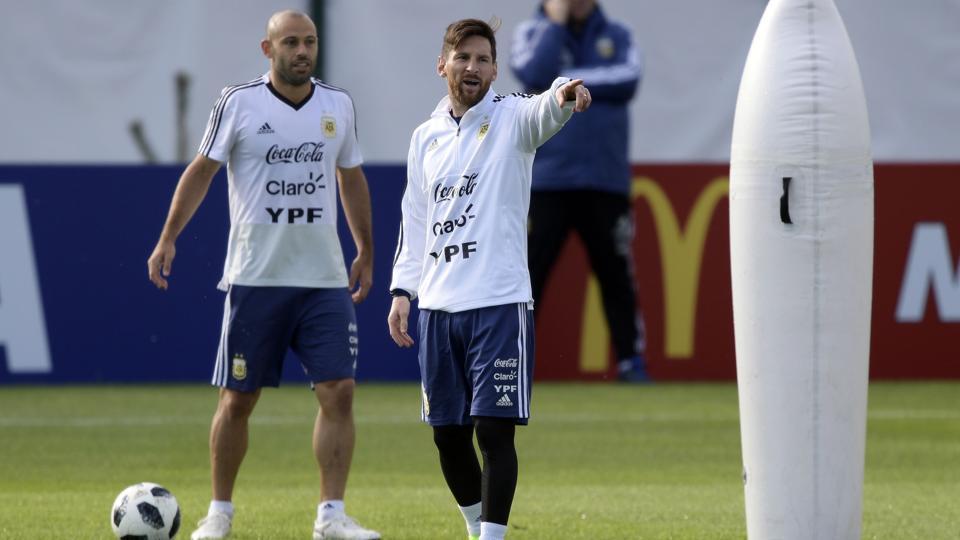 FIFA World Cup 2018: Lionel Messi the star attraction as Ever Banega trains apart
Bhopal:MMNN: 12 Jun 2018


Around 400 eager fans turned out at Argentina's World Cup base camp to catch a glimpse of Lionel Messi and his team-mates at an open training session. A particularly affectionate welcome was reserved for the Barcelona forward, as hordes of adoring young supporters chanted "Messi, Messi" on his way out for an hour-long practice on Monday. After several days of chilly temperatures in the Russian capital, overcast skies gave way to sunshine, with excited locals packing a temporary stand in Bronnitsy, southeast of Moscow, to follow the action. Injury had already struck Argentina on the eve of their departure for the tournament, with West Ham midfielder Manuel Lanzini ruled out with a serious knee injury. Enzo Perez was summoned as a replacement for Lanzini, although the status of Ever Banega for Argentina's first group game against Iceland on June 16 remains uncertain after the Sevilla midfielder trained alone. The odd Messi mask was spotted in the crowd, while others waved Barcelona flags, as well as those of Argentina. The five-time Ballon d'Or winner was then mobbed by dozens of youngsters at the end of the session as players stopped to sign autographs. Ernesto Lagorio, Argentina's ambassador to Russia, was at the session at the sprawling training centre, used by several Russian national sports teams, on the banks of the River Moscow. We came to see our national team, it's the first acquaintance with them, it's been great," Lagorio told AFP. "We've already been to Bronnitsy several times, we've worked a lot with the authorities and the mayor. He's helped us a lot, it's been in the works for several months." Asked whether he would be attending matches, he replied: "I hope to show up until the final match in July."
---

Mohammed Shami Laughs At Hasin Jahan About Allegations Of Second Marriage
Bhopal:MMNN: 11 Jun 2018


India fast bowler Mohammed Shami and his wife Hasin Jahan's tiff seems to have no end. The duo has been taking pot-shots at one another whenever they get a chance. Recently, Hasin Jahan allegedly said that Mohammed Shami is all set to marry another woman after Eid and also alleged that the Indian cricketer has offered her money and asked for a divorce. Shami decided to come up with a funny reply to his wife's allegations. "I am in much trouble due to my first marriage. Do you think I am mad that I will marry another girl?" Shami said. "Hasin has brought a lot of allegations about me in last few months and this is an addition to that. That's good, then I will invite her to be present at my second marriage (laughing)," Shami said while talking to xtratime.in. Shami played just four matches in the recently-concluded Indian Premier League (IPL) 2018. Playing for Delhi Daredevils, he claimed just three wickets in the tournament. Shami said these problems have not let him focus on the game and he is eyeing to make a mark in England tour. "I couldn't perform well in last few months due to my family problems, but I am confident that things will change in England," he said. Shami last played in India jersey was against South Africa in January this year. He played three Tests against South Africa and claimed 15 wickets. On March 19, Hasin Jahan recorded her confidential statement before a magistrate in Alipore court. She made startling claims on her Facebook page about infidelity and domestic abuse and posted screenshots of the pacer's alleged chats with multiple women. She also accused Shami of receiving money from a Pakistani woman named Alishba on the insistence of an England-based businessman, Mohammad Bhai. Shami and Hasin Jahan were married on April 7, 2014, about two years after they met at a KKR party. They have a two-and-a-half-year old daughter.
---

Cristiano Ronaldo Can't Stop Smiling As Son Scores With Stunning Strike
Bhopal:MMNN: 8 Jun 2018


Cristiano Ronaldo will go down in history as one of the best players to ever take the field and his son, Cristiano Ronaldo Jr, is already starting to show signs that he will be following in his father's footsteps. Following Portugal's comfortable 3-0 win over Algeria at the Estadio da Luz in Lisbon, Cristiano Ronaldo Jr decided to showcase some of his skills. The 7-year-old, like his father has done innumerable times, stepped up to the plate and scored with a sensational strike that ended up at the top left corner of the goal. Cristiano Sr. stood there and seemed a bit shell-shocked but then broke into a huge grin. The Real Madrid star returned to the Portugal side on Thursday night with his team romping home in the FIFA World Cup 2018 warm-up match in Lisbon. A brace from Paris Saint-Germain forward Goncalo Guedes, who spent last season on loan at Valencia, and another strike from Sporting Lisbon midfielder Bruno Fernandes secured a comfortable success. It was a welcome boost for the European champions, who hadn't won since March and were held to draws by Tunisia (2-2) and Belgium (0-0) in their previous two friendlies. Having been given some extra time off following Real Madrid's Champions League final victory over Liverpool, Ronaldo made his 150th international appearance for Portugal. And his very presence sparked a marked improvement in Portugal's attacking thrust as he was involved in almost every dangerous move the hosts conjured until he was replaced on 74 minutes. Portugal begin their World Cup campaign in Sochi against Spain on June 15. Algeria did not qualify.
---

Virat Kohli To Receive Polly Umrigar Award For Best International Cricketer
Bhopal:MMNN: 7 Jun 2018


ndia cricket captain Virat Kohli will be presented with the prestigious Polly Umrigar Award for the best international cricketer 2016-17 and 2017-18 at the Board of Control for Cricket in India (BCCI) Awards to be held in Bengaluru on Tuesday, a BCCI release said. While Kohli gets top honours in the men's category, Harmanpreet Kaur and Smriti Mandhana are set to be maiden recipients of the award for best international cricketer (woman) for the 2016-17 and 2017-18 seasons, respectively, according to a press release. To honour one of its finest administrators, the BCCI has rechristened four awards in remembrance of Late Jagmohan Dalmiya. The Jagmohan Dalmiya Trophy will be presented to the leading run-scorer and wicket-taker respectively in the U-16 Vijay Merchant Trophy and to the Best Junior and Senior Cricketer in women's cricket. The BCCI has also raised prize money for nine categories by Rs. 1 lakh and the revised prize money is Rs. 1.5 lakh. The Cricket Association of Bengal (CAB) has been adjudged the best state association owing to their consistent performances in the BCCI domestic tournaments for the 2016-17 season, while the Delhi and District Cricket Association (DDCA) gets the prize for the 2017-18 season. "I congratulate all the winners of the BCCI Annual Awards. The last two years have been fabulous for Indian Cricket with both the men and women's teams doing very well. We are proud of their achievements and this is our small way of acknowledging their on-field efforts," Committee of Administrators Chairman Vinod Rai said. "This year we will be presenting awards for the past two seasons and it is going to be a big occasion ahead of the historic Test against Afghanistan. For the first time, an award category for the best International Cricketer (Woman) has been introduced and it is a step in the right direction," former India woman cricketer and member of CoA Diana Edulji said. "The BCCI Annual Awards is an occasion where former greats of the game, the present generation and the stars of tomorrow come under one roof. For BCCI, it is an opportunity to show its gratitude towards cricketers who enrich this game with their skills and hard work," BCCI Acting President CK Khanna said. "Every year we have champion players delivering champion performances. Awards help boost a player's confidence and we only hope that we get more noteworthy performances in the season to follow," said BCCI CEO Rahul Johri.
---

Prostitute Scandal Jolts Mexico FIFA World Cup Squad
Bhopal:MMNN: 6 Jun 2018


© AFP Members of Mexico's national football squad held a farewell party with around 30 prostitutes before the team traveled to Europe ahead of the World Cup, reports said on Tuesday. According to the TVNotas gossip magazine, nine members of Mexico's World Cup squad partied with dozens of escorts at a private compound in Mexico City last Saturday following the team's 1-0 win over Scotland at the Aztec Stadium. The magazine published grainy images of players arriving at the party under the headline "The true farewell of the Tri!". However, Mexican officials said the players involved will not be sanctioned because they attended the party in their free time. Guillermo Cantu, general secretary of the Mexican Football Federation, said the players would not be punished because "they have not missed training." "A free day is a free day and those are the risks that one runs with freedom," Cantu was quoted as saying. Among the players in attendance were goalkeeper Guillermo Ochoa and Benfica striker Raul Jimenez. Los Angeles Galaxy brothers Jonathan and Giovani dos Santos also attended, along with defender Carlos Salcedo and midfielder Marco Fabian, who both play for Eintracht Frankfurt in Germany. The Mexico team is already in Copenhagen, where they are preparing for a friendly against Denmark on Saturday before heading on to Russia. The controversy echoes similar scandals which have swirled around the team in recent years. In September 2010, Mexico players partied with women after a game in Monterrey. On that occasion, all participants were fined while defender Efrain Juarez and forward Carlos Vela were suspended from the selection for six months. In June 2011, shortly before a trip to Argentina to participate in the Copa America, Mexican players hired sex workers in a hotel in Quito, Ecuador. They were fined and suspended from the national team for half a year.
---

Virat Kohli To Play 'Statue', Can't Hold Excitement
Bhopal:MMNN: 5 Jun 2018


Cricket fans are always up for selfies with their favourite superstars. Be it cricket maestro Sachin Tendulkar or modern day legend Virat Kohli, fans have always made the most of posing with their cricketing idols. Although many do not get the opportunity to take photos with their favourite stars but Madame Tussauds Delhi is a place where people gather to take a look and click pictures with their favourite stars' wax figures. Virat Kohli will be the latest addition to the wax museum when his statue is unveiled on Wednesday. "Come 6th of June, let's play statue! ?? Excited to be at #MadameTussauds ?? #TussaudsDelhi," Kohli tweeted. Virat Kohli will join cricket legends Sachin Tendulkar and Kapil Dev, whose statues are already in the museum. It was announced in March this year that Kohli's wax figure will be the latest addition to the museum's list of cricketing icons. Along with Kohli, Tendulkar and Kapil Dev, the museum in Delhi also features wax figures of various other sporting icons like Lionel Messi and David Beckham. The museum also features statues of famous personalities from Bollywood, Hollywood, musicians and even politicians.
---

England Batsman Jos Buttler Writes 'Vulgar Message' On His Bat Handle During Match With Pakistan
Bhopal:MMNN: 4 Jun 2018


Jos Buttler's blistering 80 not out on Sunday helped England beat Pakistan by an innings and 55 runs in the second Test at Headingly in Leeds on Sunday. Apart from Buttler's heroics knock, it was his cricket bat which became a talking point among fans at the venue. Buttler wrote some 'vulgar words' on the bottom of his bat's handle during the second Test against Pakistan. Just after the camera picked up the message, fans took to social media and started trolling the Englishman. England won their first Test match since September as they registered a resounding win against Pakistan. With this win, England, who lost the first Test by 9 wickets at Lord's, levelled the two-match series at 1-1. It was also England's first victory in a Test match since they beat the West Indies at Lord's in September last year. Buttler fell five runs short of equalling his Test-best 85, made on debut against India at Southampton in 2014. Buttler faced 101 balls, including 11 fours and two sixes.
---

Serena Williams Makes Stunning Comeback To Reach French Open Third Round
Bhopal:MMNN: 1 Jun 2018


Serena Williams battled back from a set and break down to defeat Australia's Ashleigh Barty 3-6, 6-3, 6-4 to reach the French Open third round on Thursday. The three-time champion and former world number one, dressed again in her all-black catsuit, is playing her first Slam since winning the 2017 Australian Open while two months pregnant. The 36-year-old, seeking a 24th Grand Slam title, will face Germany's Julia Goerges for a place in the last 16. If she gets past the third round, Serena could face old rival Maria Sharapova for a place in the quarter-finals. "It's just incredible," said Serena. "I am so happy to be back here. I lost the first set and thought I must try harder, I must try harder and then Serena came out. "I will be back tomorrow to play doubles with Venus. I don't mind playing singles and doubles -- I will fight my heart out." Serena, playing in her first Slam since winning the 2017 Australian Open while two months pregnant, had cruised through her opening round match against Kristyna Pliskova in what was a record 317th win at the Slams. But Thursday was a tougher proposition for the 36-year-old American who was playing just her sixth match of 2018. Serena appeared once again in her striking, all-black catsuit. However, her game failed to match her impressive outfit in the first set where she was broken in the sixth game by the Australian. Barty wrapped it up when the American netted a weary-looking forehand, the 12th unforced error of the set for the 23-time major winner. Serena hit just three winners in the opener while 22-year-old Barty could afford to bide her time, just two winners and four unforced errors. She was a break down again after dropping serve in the opening game of the second set. But just as the half-full crowd enjoying the late evening sunshine in Court Philippe Chatrier anticipated a quick kill, Williams came storming back, reeling off four straight games for 4-1. A fifth ace of the contest won her the set. A break in the third game of the decider proved crucial and Serena claimed victory on a second match point with a sweeping, running forehand.
---

Zinedine Zidane Steps Down As Real Madrid Coach After Champions League Treble
Bhopal:MMNN: 31 May 2018


Zinedine Zidane stepped down as Real Madrid head coach after guiding the Spanish giants to a UEFA Champions League treble. The development comes days after Zidane lifted his third successive Champions League trophy as a manager. Zidane, 45, had been under pressure to win the European crown after finishing way off the pace behind La Liga winners Barcelona. Real beat Liverpool 3-1 in the final in Kiev on Saturday, making Zidane the first coach in history to win three successive Champions League titles. "Of course, I could return, I'll always be near to this club as it's close to my heart. I think many won't understand but I know it's the right time. Time for a change. And for the players too", he told at the press conference. "Being a coach is extremely tiring - more so at a club like Real Madrid, When I feel there is nothing more to give, I'll walk away", he added. Last week, Gareth Bale came off the bench to score twice, including one of the all-time great goals in a Champions League final, as Real beat Liverpool 3-1 in Kiev on Saturday to take the trophy for the third year running. Bale's jaw-dropping overhead kick in the 64th minute put Real 2-1 up moments after his introduction, following a dramatic start to the second half in which Karim Benzema gave Real the lead as a result of a Loris Karius howler. Sadio Mane had briefly restored parity, but Bale put Real in front again and then made it 3-1 late on with a long-range strike that the unfortunate Karius could only punch into the net. Jurgen Klopp's and Liverpool's own evening was marred by the loss of a distraught Mohamed Salah to injury in the first half, the Egyptian coming off half an hour in having damaged his shoulder.
---

Mitchell Marsh, Travis Head To Lead Australia A Teams Against India
Bhopal:MMNN: 30 May 2018


Cricket Australia (CA) on Wednesday announced two 14-player squads to represent Australia A in one-day and four-day matches on a tour of India in August and September. The squad will play a one-day tri-series against India A and South Africa A in Vijayawada - with two matches against each opponent, plus a final - followed by two four-day matches against India A in Vizag. The two four-day games between India A and Australia A will be played from September 2 in Vizag. According to a Cricket Australia release, Travis Head will captain the one-day team, while Western Australia's Mitch Marsh will lead the four-day side. South Australia wicket-keeper batsman Alex Carey will be vice-captain for both squads. "We're really pleased with the squads we have assembled for this tour," Cricket Australia's national selector Trevor Hohns said. "We've got a couple of really experienced international cricketers, a large group who have had a taste of playing for Australia already, and some emerging players who have performed strongly and we believe have the potential to one day play for their country," he said. "It's an extremely important tour, as we look for players who can adapt and find ways to excel in sub-continent conditions. With Australia's series against Pakistan in the United Arab Emirates fast approaching, it's a chance for some players to push for selection for that series, and for all players to gain experience in sub-continent conditions," he added. Speaking on the appointment of captains Head and Marsh, and vice-captain Carey, Hohns said: "We're looking for leaders for future Australian teams, and Travis, Mitch and Alex are all very impressive young men. "Travis and Mitch both have captaincy experience at state level, and this is an exciting opportunity for them to lead a new group of players in different conditions. Alex, as our Twenty20 vice-captain in the UK and Zimbabwe, is also someone we rate very highly as a leader, and this is another opportunity for him to develop those skills," he said. Australia A four-day squad: Mitchell Marsh (c), Alex Carey (vc), Ashton Agar, Brendan Doggett, Peter Handscomb, Travis Head, Jon Holland, Usman Khawaja, Michael Neser, Joel Paris, Kurtis Patterson, Matthew Renshaw, Mitch Swepson, Chris Tremain. Australia A one-day squad: Travis Head (c), Alex Carey (vc), Ashton Agar, Peter Handscomb, Usman Khawaja, Marnus Labuschagne, Michael Neser, Matthew Renshaw, Jhye Richardson, D'Arcy Short, Billy Stanlake, Mitch Swepson, Chris Tremain, Jack Wildermuth.
---

FIFA World Cup: Olivier Giroud, Nabil Fekir Score As France Beat Ireland 2-0 In Warm-Up Game
Bhopal:MMNN: 29 May 2018


Olivier Giroud and Nabil Fekir were on target as France stepped up their World Cup preparations by beating the Republic of Ireland 2-0 in Paris on Monday evening. Chelsea striker Giroud bundled in the opener at the Stade de France, and Lyon captain Fekir -- who has been linked with a move to Liverpool -- got the second just before the break, with a helping hand from Ireland goalkeeper Colin Doyle. It was a very comfortable victory for Didier Deschamps' side in the first of three friendly matches before they head to Russia. Les Bleus will also host Italy in Nice on Friday and the United States in Lyon on June 9, with their opening World Cup fixture against Australia in Kazan on June 16. "The game maybe didn't meet all my expectations, but we controlled it well, got the breakthrough before half-time and our movement was good, so there were plenty of good things to take from it," said Deschamps. France's strength in depth, showcased here on a night of torrential rain, thunder and lightning, means they are among the contenders to win the World Cup, 20 years after becoming world champions on home soil. However, bigger tests lie in wait than that provided by Martin O'Neill's Ireland side. The visitors started with seven players who turned out in the English Premier League this season, but they hardly got near the ball all evening. France were not at full strength, with goalkeeper Hugo Lloris, Paul Pogba, N'Golo Kante and Antoine Griezmann starting on the bench. Raphael Varane has not yet joined up with the squad after winning the Champions League with Real Madrid at the weekend. However, Deschamps handed a fifth cap to Benjamin Mendy, the Manchester City left-back who has hardly played since suffering a serious knee injury at the beginning of the campaign. Fekir won his 11th cap, starting for his country for the first time since he also suffered a bad knee injury in a friendly in Portugal in September 2015. The 24-year-old is coming off a fantastic season at Lyon and was given his chance by Deschamps in a role supporting Giroud. Fekir curled an early free-kick just wide and Corentin Tolisso struck the post for the French in a first half held up at one point by a pitch invader who gave chasing security staff the runaround on the sodden surface. The opening goal came in the 40th minute, Giroud bundling the ball in at the third attempt following a Fekir corner. Fekir made it two a minute from the break, collecting a pass from the ever-dangerous Kylian Mbappe just inside the area, turning and hitting a shot on his weaker right foot that was parried by Doyle. However, the unfortunate goalkeeper could only send the ball up into the air before it spun over the line. Despite the best efforts of Mbappe -- who had a goal disallowed for offside -- France failed to add to their lead in a second half regularly interrupted by substitutions before the rain made conditions increasingly farcical towards the end.
---

IPL 2018 Final: MS Dhoni Gives Shane Watson A New Name After Chennai Super Kings' Title Win
Bhopal:MMNN: 28 May 2018


Former Australia all-rounder Shane Watson was back to his brutal best as he scored a scintillating 117 not out to help Chennai Super Kings to clinch their third Indian Premier League (IPL) title in front of a packed Wankhede crowd in Mumbai. For his whirlwind match-winning knock, Shane Watson earned accolades from all around the world. Just after the title win, Chennai Super Kings captain Mahendra Singh Dhoni took to Instagram and posted a picture with his wife Sakshi, daughter Ziva and the coveted IPL trophy. Apart from the picture, it was the caption that won many hearts. He gave a new name to the Man of the Match Watson - Shane 'Shocking' Watson'. "Thanks everyone for the support and Mumbai for turning yellow. Shane 'shocking' Watson played a shocking innings to get us through. End of a good season. Ziva doesn't care about the trophy, wants to run on the lawn according to her wordings," Dhoni's post read. Dhoni and Chennai Super Kings are made for each other. CSK returned to the Indian Premier League (IPL) after serving two-year ban and their 'Thala' Dhoni didn't disappoint them by giving a victorious comeback. Watson played 15 matches in the tournament and scored 555 runs at an average of 39.64, including 2 centuries and 2 fifties.
---

IPL: Rashid Khan Is "Best T20 Spinner In The World", Says Sachin Tendulkar
Bhopal:MMNN: 26 May 2018


Rashid Khan came. He saw. He conquered. The Afghanistan star put in an absolute masterclass both with the bat and ball to single-handedly take SunRisers Hyderabad to the final of IPL 2018 where they will face MS Dhoni's Chennai Super Kings. Rashid Khan's all-round performance was the difference between a victory and a loss for SRH vs KKR in Qualifier 2 at the Eden Gardens in Kolkata on Friday night. Following the Afghan cricketer's heroics against Kolkata Knight Riders, Indian batting legend declared that Rashid Khan is the "best spinner in the world in this format" With SRH in a spot of bother with the bat, having lost their big-hitters, Rashid Khan showcased some brilliant batting skills. The 19-year-old smashed four sixes and two fours en route to 34 not out off just 10 balls. Rashid's blitz helped SunRisers post 174 for seven, a score that seemed unachievable just a few overs back. KKR's chase got off to rollicking start with Chris Lynn and Sunil Narine going great guns. Narine departed for 26 off 13 balls with KKR in a strong position. Nitish Rana and Lynn got together and added 47 runs for the second wicket but Rana was sent packing courtesy a brilliant one-handed pick-up and a flat throw that found him short of his crease. That changed the momentum of the match in SRH's favour as KKR lost their next four wickets for just 31 runs. The Afghan leg-spinner removed Robin Uthappa first, Lynn was the next to go and then it was the turn of Andre Russell to fall to the guile of Rashid Khan. The three big wickets broke KKR's spine in the chase, leaving young Shubman Gill with a mountain to climb. In the final over of the match, Rashid once again found himself in the centre of the action, taking the catches of Shivam Mavi and Gill to seal the deal for his team.
---

IPL Qualifier 2 Live Score, SRH vs KKR: Kolkata Knight Riders Face Stiff SunRisers Hyderabad Challenge
Bhopal:MMNN: 25 May 2018


Kolkata Knight Riders (KKR) would be hoping that SunRisers Hyderabad (SRH) would carry their lean form into one more match when the two sides meet for the Indian premier League (IPL) Playoffs, Qualifier 2, at the Eden Gardens in Kolkata today. Kolkata Knight Riders pulled off a stunning win over Rajasthan Royals in the Eliminator after being behind for nearly the entire match, while SunRisers Hyderabad were sent packing by Faf du Plessis as Chennai Super Kings (CSK) entered the final. Given the mental make-up of both teams, KKR would be hopeful that they continue their home advantage comes good once again against SRH. Both sides would be looking for a comprehensive win before they meet CSK in the final on May 27. While KKR ticked all the boxes during the business end of the tournament with four wins on the trot, table-toppers SRH have slipped after finishing on top of the league table. SunRisers Hyderabad have lost four straight games, something that will be a cause of concern for Kane Williamson's brigade. Arguably the best bowling attack in the tournament with Bhuvneshwar Kumar, Siddarth Kaul and Sandeep Sharma delivering consistently along with the immensely talented Rashid Khan, SRH will like to extract whatever juice is available from at Eden. IPL 2018 Live updates of SunRisers Hyderabad vs Kolkata Knight Riders Qualifier 2 match, straight from Eden Gardens But with the momentum strongly in favour of Dinesh Karthik and his team, who will also heavily bank on home advantage, it will need a special effort from SRH to stop the Kolkata juggernaut and return to winning ways. First to qualify for the play-offs eliminating Delhi Daredevils, SRH slide began in Pune, when their famed bowling attack failed to defend 180 against Chennai and then went on to lose to RCB, KKR and CSK in subsequent games. Their latest defeat will hurt them the most as they had their match in pocket with Chennai struggling at 113/8 inside 18 overs chasing 140 but Williamson's strategy to keep an over from Carlos Brathwaite at the death backfired. Bhuvneshwar (9 wickets) will also need to get his act together complement the wily Afghan wrist spinner Rashid Khan (18 wickets) as Williamson also have big holes to plug in the batting department. Siddharth Kaul (19 wickets) has been their best bowler of the season with consistent efforts at the start as well as death. Surprise choice as Kolkata skipper after the departure of their most successful captain Gautam Gambhir, Dinesh Karthik is in the middle of the form of his life averaging 54.44 from 15 matches. Both teams won each in the round-robin league. Since their defeat at home, KKR have come a long way and won in Hyderabad. Squads: Kolkata Knight Riders: Dinesh Karthik (capt), Sunil Narine, Andre Russell, Chris Lynn, Robin Uthappa, Kuldeep Yadav, Piyush Chawla, Nitish Rana, Prasidh Krishna, Shivam Mavi, Mitchell Johnson, Shubman Gill, R. Vinay Kumar, Rinku Singh, Cameron Delport, Javon Searless, Apoorv Wankhade, Ishank Jaggi, Tom Curran. SunRisers Hyderabad: Kane Williamson (capt), Shikhar Dhawan, Manish Pandey, Bhuvneshwar Kumar, Wriddhiman Saha, Siddharth Kaul, Deepak Hooda, Khaleel Ahmed, Sandeep Sharma, Yusuf Pathan, Shreevats Goswami, Ricky Bhui, Basil Thampi, T Natarajan, Sachin Baby, Bipul Sharma, Mehdi Hasan, Tanmay Agarwal, Alex Hales, Carlos Brathwaite, Rashid Khan, Shakib Al Hasan, Mohammad Nabi and Chris Jordan.
---
IPL Eliminator Live Score, KKR vs RR: Rajasthan Face Buoyant Kolkata
Bhopal:MMNN: 23 May 2018


Two-time champions Kolkata Knight Riders (KKR) would be hoping to put it past Rajasthan Royals when they face off in their Indian Premier League (IPL) 2018 Eliminator match at Eden Gardens, Kolkata, on Wednesday. The Kolkata Knight Riders have outplayed Rajasthan Royals both in the home and away games this season. If it was a seven-wicket win at Jaipur last month, KKR notched up a comprehensive six-wicket win over their rivals a week ago at Eden en route to sealing their playoff berth. With three wins on the trot, Kolkata Knight Riders are on a roll as they clinched the last-four berth for the sixth time. From posting the highest total of the season to stunning table-toppers SunRisers Hyderabad in their last match, it has been a no-nonsense approach for the Dinesh Karthik-led side. To make it easier for them, KKR are the only team from the four qualifiers to get the home advantage in the Eliminator. The winner of Wednesday's match will face the loser of Qualifier 1, between SunRisers and Chennai Super Kings, in Qualifier 2 -- also to be held at Kolkata -- which will decide the second entrant of the final. Champions of the inaugural edition in 2008, Rajasthan Royals, on the other hand, have been heavily reliant on the alignment of their stars for their passage into the playoffs. Minus their two top English star performers -- Jos Buttler and Ben Stokes who were called for national duty -- Rajasthan were written off by many, but they managed to beat Royal Challengers Bangalore in their final league game on May 19 to keep their slender hopes alive. The win, however, was still not enough as they needed two results to go in their favour to qualify for the playoffs and eventually it went their way. (Play Fantasy cricket and win cash daily) Teams (from): Kolkata Knight Riders: Dinesh Karthik (capt), Sunil Narine, Andre Russell, Chris Lynn, Robin Uthappa, Kuldeep Yadav, Piyush Chawla, Nitish Rana, Prasidh Krishna, Shivam Mavi, Mitchell Johnson, Shubman Gill, R. Vinay Kumar, Rinku Singh, Cameron Delport, Javon Searless, Apoorv Wankhade, Ishank Jaggi, Tom Curran. (Play Fantasy cricket and win lakhs daily) Rajasthan Royals: Ajinkya Rahane (capt), Stuart Binny, Sanju Samson, Rahul Tripathi, D'Arcy Short, Krishnappa Gowtham, Jofra Archer, Dhawal Kulkarni, Jaydev Unadkat, Ankit Sharma, Anureet Singh, Shreyas Gopal, Prashant Chopra, Sudhesan Midhun, Ben Laughlin, Mahipal Lomror, Aryaman Birla, Jatin Saxena, Dushmantha Chameera, Heinrich Klaasen, Ish Sodhi.
---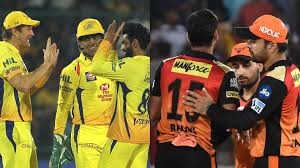 IPL Qualifier 1 Live Score, SRH vs CSK: SunRisers Hyderabad, Chennai Super Kings Eye Final Berth
Bhopal:MMNN: 22 May 2018


With the race for the IPL 2018 Playoffs having been decided on the very last day of the league engagements, SunRisers Hyderabad (SRH) and Chennai Super Kings (CSK) would both be keen to seal off a berth in the Season11 final when they meet in IPL Qualifier 1 at Mumbai's Wankhede Stadium on Tuesday. SunRisers Hyderabad ended on top of the IPL 2018 Points Table even though they lost their last league engagements, while Chennai Super Kings finished second, by run-rate after they won their last league match. Kane Williamson and MS Dhoni will be leading two of the most efficient teams in SRH and CSK and the match promises to be quite a contest. While the winner sails straight into the final slated for May 27, also at Mumbai, the loser will be playing Qualifier 2 in Kolkata on May 25. A slight net run-rate difference separated the two teams which finished the league stage on 18 points. CSK seem to hold a slight edge going into the match as they have not only got the better of their southern rivals twice in the league stage of the competition but also have the winning momentum going into the match on what promises to be a bouncy track. (Play Fantasy cricket and win lakhs daily) While Chennai stopped the aspirations of Kings XI Punjab by overcoming a difficult start last night in their adopted home base of Pune, SRH have been on a three-game losing run, having sealed their playoff spot with a victory on May 10 against Delhi Daredevils.
---

IPL 2018 Playoffs, Qualifier 1: SunRisers Hyderabad, Chennai Super Kings In Battle For Spot In Final
Bhopal:MMNN: 21 May 2018


With the race for the IPL 2018 Playoffs having been decided on the very last day of the league engagements, SunRisers Hyderabad (SRH) and Chennai Super Kings (CSK) would both be keen to seal off a berth in the Season11 final when they meet in IPL Qualifier 1 at Mumbai's Wankhede Stadium on Tuesday. SunRisers Hyderabad ended on top of the IPL 2018 Points Table even though they lost their last league engagements, while Chennai Super Kings finished second, by run-rate after they won their last league match. Kane Williamson and MS Dhoni will be leading two of the most efficient teams in SRH and CSK and the match promises to be quite a contest. While the winner sails straight into the final slated for May 27, also at Mumbai, the loser will be playing Qualifier 2 in Kolkata on May 25. A slight net run-rate difference separated the two teams which finished the league stage on 18 points. CSK seem to hold a slight edge going into the match as they have not only got the better of their southern rivals twice in the league stage of the competition but also have the winning momentum going into the match on what promises to be a bouncy track. While Chennai stopped the aspirations of Kings XI Punjab by overcoming a difficult start last night in their adopted home base of Pune, SRH have been on a three-game losing run, having sealed their play-off spot with a victory on May 10 against Delhi Daredevils. They had somehow not been able to muster up the intensity shown in the better of their league stage campaign and to some extent their highly-rated bowling attack also looked off-coloured in the previous three games. It was the Chennai Super Kings who halted Sunrisers Hyderabad's six-game winning streak with a comprehensive eight-wicket drubbing on May 13 in Pune. SRH have depended totally on their captain Kane Williamson, who has been in terrific form to rise to the number two slot in the leading run-getters' list with 661 runs at just over 60 per game. Only he and Shikhar Dhawan (437 runs), who took some time to get going, have shown consistency with the bat in contrast to their bowling attack which, barring the last few games, has been the talking point of the season. In bowling they have depended mostly on seamers Bhuvneshwar Kumar, Sidharth Kaul and Sandeep Sharma as well as on overseas spinners Rashid Khan and Shakib Al Hasan. The plus point for CSK, who have alternately blown hot and cold in their last six games, is that they have not depended on just a couple of batsmen although Ambati Rayudu has been their standout performer with 586 runs. Shane Watson (438 runs from 13 matches) too has been in top form along with skipper Mahendra Singh Dhoni. The form of key batsman Suresh Raina, who anchored the innings splendidly against Kings XI Punjab yesterday with an unbeaten 61, is another encouraging sign. The outstanding spell of fast bowling by young South African Lungi Ngidi, who grabbed 4 for 10 to take the man of the match award last night, could not have come at a more opportune time for the Super Kings. With Shardul Thakur, Deepak Chahar and Dwayne Bravo doing their bit on the pace bowling front, Super Kings will be banking on spin twins Harbhajan Singh and Ravindra Jadeja to deliver in the middle overs. A women's exhibition game will take place at 2 pm before the evening clash with top Indian and foreign players taking part in the game. Teams (from): Chennai Super Kings: Mahendra Singh Dhoni (capt), Suresh Raina, Ravindra Jadeja, Faf du Plessis, Harbhajan Singh, Dwayne Bravo, Shane Watson, Ambati Rayudu, Deepak Chahar, K M Asif, Kanish Seth, Lungi Ngidi, Dhruv Shorey, Murali Vijay, Sam Billings, Mark Wood, Kshitiz Sharma, Monu Kumar, Chaitanya Bishnoi, Imran Tahir, Karn Sharma, Shardul Thakur, N Jagadeesan, David Willey. Sunrisers Hyderabad: Kane Williamson (capt ), Shikhar Dhawan, Manish Pandey, Bhuvneshwar Kumar, Wriddhiman Saha, Siddharth Kaul, Deepak Hooda, Khaleel Ahmed, Sandeep Sharma, Yusuf Pathan, Shreevats Goswami, Ricky Bhui, Basil Thampi, T Natarajan, Sachin Baby, Bipul Sharma, Mehdi Hasan, Tanmay Agarwal, Alex Hales, Carlos Brathwaite, Rashid Khan, Shakib Al Hasan, Mohammad Nabi and Chris Jordan.
---

IPL 2018, DD vs CSK: MS Dhoni Disappointed After Chennai Super Kings' Loss To Delhi Daredevils
Bhopal:MMNN: 19 May 2018


Disappointed after Chennai Super Kings loss to Delhi Daredevils in their Indian Premier League (IPL) clash at the Feroz Shah Kotla stadium, Delhi on Friday, captain Mahendra Singh Dhoni asserted that his team need to pull up their socks in the knockout stages. "Slightly disappointed with the loss but I don't think we could have done much. What I told team is not to look at the points table, take it one game at a time. Keep strengthening what your strengths are, at the same time also strengthen your weaknesses," Dhoni said after the match. Needing 163 runs for a win, the CSK chase never really took off as they fell short by 34 runs against Shreyas Iyer-led Delhi Daredevils. "We also want to improve in certain areas. Apart from the openers, we need to get partnerships in the middle order. We've not used too many batsmen in this tournament so far but anybody can get opportunities from hereon. They need to be mentally ready for this than physically. I think apart from that, we are doing well. If we get our death bowling sorted out, it will be very good. Still have one more game and then into the eliminators (playoffs), so let's see," the skipper said. On being asked about the death bowling worries, Dhoni said: " We'll try to manage it, that's what the reality is. At the end of the day, you can give 100 different plans to the bowlers, depends on his strength and the conditions. Lot of times, you'll have to shuffle the bowlers according to how the wicket is doing, that's what we'll have to do in the playoffs. Those are the games when you need to be at your best. It includes everybody, anyone can have an off day but if someone can chip in with one or two overs, we can cover it up. That's the real time when everyone has to play as a team". "Keep strengthening what your strengths are, at the same time also strengthen your weaknesses. We also want to improve in certain areas," Dhoni said. Despite the loss, CSK, who have already qualified for the play-offs, continue to hold on to the second spot on the IPL table with 16 points.
---

IPL: Virat Kohli Compares AB de Villiers To A Marvel Superhero After Miracle Catch
Bhopal:MMNN: 18 May 2018


Not only did AB de Villiers get the job done with the bat but the South African star was electric in the field as Royal Challengers Bangalore kept their IPL 2018 playoffs hopes alive with a crucial win over table-toppers SunRisers Hyderabad on Thursday night. It was a strange day for fielding at the M.Chinnaswamy Stadium in Bengaluru. There were two absolute blinders (by AB de Villiers and Rashid Khan) but inexplicably one of the safest pair of hands in the field in world cricket, Virat Kohli, dropped two sitters. However, the dropped catches didn't dampen Kohli's spirits and after RCB's win, he took to Twitter to salute teammate AB de Villiers for a miraculous catch that sent SunRisers Hyderabad opener Alex Hales packing. SRH were going great guns in their chase of 219 despite Shikhar Dhawan's departure. Englishman Alex Hales was looking dangerous, having already hit three sixes and two boundaries, but in the 8th over, AB de Villiers took arguably one of the best catches to be ever taken on a cricket field, bringing to an end Hales' stay. Kohli took to Twitter and compared De Villiers to a Marvel superhero, saying he saw "SpiderMan live today". Earlier in the day, AB de Villiers had shone with the bat, smashing a 39-ball 69 at a strike rate of 176.92 to help RCB post 218 for six in their allotted 20 overs. Kane Williamson (81 off 42 balls) and Manish Pandey (62 off 38 balls) had threatened to take the game away from the hosts but RCB's total proved to be a a little too much for the visitors. The win was crucial to RCB's cause qualifying for the playoffs. Victory in Bengaluru, took Virat Kohli's team to 12 points with one match remaining. RCB are fifth in the IPL Points Table, equal on points with fourth-placed Mumbai Indians, sixth-placed Rajasthan Royals and seventh-placed Kings XI Punjab. If RCB win their final match against Rajasthan Royals, they will need Kolkata Knight Riders to lose to make to the top four. Best scenario for Kohli's team will be if Mumbai Indians also lose, but in the event they win, then RCB will need a big win over Rajasthan to better MI's net run-rate. If Kings XI Punjab manage to beat Chennai Super Kings in their final match, they will need to do so by a massive margin to try and overhaul RCB's net run-rate.
---

IPL 2018, MI vs KXIP: KL Rahul And Hardik Pandya Exchange Their Jerseys After Match
Bhopal:MMNN: 17 May 2018


Kings XI Punjab wicketkeeper-batsman KL Rahul set the Wankhede Stadium on fire with a blistering 94 off 60 balls against Mumbai Indians in their Indian Premier League (IPL) 2018 match on Wednesday. Despite his brilliant knock, the Ravichandran Ashwin-led team suffered a three-run defeat at the hands of Mumbai Indians. After the match, Mumbai Indians all-rounder Hardik Pandya and KL Rahul swapped their team T-shirts in front of the Wankhede crowd. With this win, Mumbai Indians boosted their tally to 12 with one game in hand. The Rohit Sharma-led side have jumped to the fourth spot on the points table. The star of the match was Jasprit Bumrah who turned in a match-winning bowling performance with brilliant figures of 3 for 15 in his allotted 4 overs. His spell also included the crucial wicket of K L Rahul in the penultimate over. The unorthodox pacer ended Rahul's stubborn stay when Kings XI Punjab needed 20 off 9 balls. Rahul was caught at long-off by Ben Cutting. Rahul, who batted brilliantly, struck 10 fours and three sixes in his knock. The defeat left Kings XI Punjab on 12 points with one game to go
---

IPL: Kuldeep Yadav Credits Shane Warne For His Spirited Bowling Performance vs Rajasthan Royals
Bhopal:MMNN: 16 May 2018


Young wrist spinner Kuldeep Yadav hogged the limelight in Kolkata Knight Riders' (KKR) convincing six-wicket victory against Rajasthan Royals (RR) in an Indian Premier League (IPL) 2018 match at Eden Gardens on Tuesday night. It was Kuldeep Yadav's night as he ran through the RR batting line-up, helping his team restrict Rajasthan Royals to a modest total. Kuldeep, who was adjudged Man of the Match, registered his career best IPL figures (4/20) and credited Australia bowling legend Shane Warner for his improved bowling performances. He further added that Warner's presence in the field makes him want to produce a good show. "I'm always a big fan of him (Warne). He has been my idol. I always get a different kind of motivation when I play in front of him. I wanted to put up a good show in front of him," Kuldeep said Until last night, Kuldeep had only nine wickets from 12 outings in IPL 2018 and now he has 13 wickets from as many matches courtesy his career-best performance against RR that earned Kolkata Knight Riders an important victory. First, he castled Ajinkya Rahane with a googly, and then dismissed the in-form Jos Buttler. In his next two overs, Kuldeep got Stuart Binny stumped with another googly before accounting for Ben Stokes. Kuldeep said Buttler's wicket was special for him as it proved to be turning point of the game. "If he had played for 10 more overs, the score would have been 170-180. Everything went according to my plan. For me it was the best wicket," he said. KKR will head to Hyderabad on Thursday to take on table-toppers SunRisers Hyderabad in the last round-robin league match on Saturday. "We have to win the next match straightway. That's important for us, then only we stand a chance to qualify," Kuldeep remarked.
---
Novak Djokovic gets off to winning start in Italian Open
Bhopal:MMNN: 15 May 2018


Novak Djokovic got off to a winning start in his bid for a fifth ATP Italian Open title on Monday with a straight sets win over Ukraine's Alexandr Dolgopolov. The 11th-seeded Serb, who has reached eight of the last ten finals in Rome and won four -- took 55 minutes to oust Dolgopolov 6-1, 6-3 on the red clay of the Foro Italico. Former world number one Djokovic has slipped six places to 18th after his second round defeat in Madrid, his lowest ranking since October 2006. The 12-time Grand Slam winner broke 54th-ranked Dolgopolov three times in the opening set, with another break in the second helping him wrap up the match. Djokovic, who last won in Rome in 2015, next plays either Nikoloz Basilashvili or Filippo Baldi two qualifiers before a potential third round meeting with American eighth seed John Isner. Earlier Japan's Kei Nishikori eased into the men's second round with a 7-6 (7/5), 6-4 win over Spaniard Feliciano Lopez as Italy's Roberta Vinci bowed out of her final WTA tournament with a first round defeat. Former US Open finalist Vinci fell 2-6, 6-0, 6-3 to Serbian qualifier Aleksandra Krunic. The 35-year-old reached the US Open final in 2010 and won ten singles title in her career spanning nearly two decades. Nishikori -- who had lost his two matches on clay in Spain in the previous two weeks -- needed 1hr 48min to hand Lopez his sixth defeat in seven trips to the Italian capital. "It wasn't easy match. It was windy so conditions were tough for both of us," said 24th-ranked Nishikori, who hit 18 winners to counter the seven aces fired down by Lopez. Nishikori arrived in Rome after losing his two matches on clay in Spain -- retiring in Barcelona due to a recurring wrist injury problem before losing his opening-round in Madrid to Djokovic. "He used a lot of slice and great serves, but I think I handled his slice well," continued Nishikori who won his last title in Memphis in February 2016. "The first set could have gone both ways, luckily I got it and after that, I was more confident and I was playing better tennis." Nishikori took a one-set lead after a first set-tiebreak that featured nine mini-breaks. The pair exchanged serves in the second set before 2016 semi-finalist Nishikori broke again and served out to love to book his place in the second-round where he meets third seed Grigor Dimitrov of Bulgaria. Robin Haase of the Netherlands needed three sets to get past Russian Daniil Medvedev 3-6, 6-4, 6-,1 with ninth seed Davis Goffin of Belgium seeing off Argentina's Leonardo Mayer 6-1, 6-2. In the women's event, Japan's Naomi Osaka powered her way past former world number one Victoria Azarenka of Belarus 6-0, 6-3 to set up a meeting with top seed Simona Halep of Romania. American Madison Keys, seeded 13th, beat Russia's Anastasia Pavlyuchenkova 6-4, 6-1, with Britain's Johanna Konta easing past Slovak 17th-seed Magdalena Rybarikova 6-4, 6-3.
---

IPL: KKR Co-Owner Shah Rukh Khan Sends Skipper Dinesh Karthik A Special Twitter Message
Bhopal:MMNN: 14 May 2018


Kolkata Knight Riders (KKR) co-owner Shah Rukh Khan had accused his team for lacking spirit in KKR's defeat to Mumbai Indians last week but the Bollywood superstar was a happy man following his team's crucial win over Kings XI Punjab on Saturday. Shah Rukh Khan took to Twitter and posted a special message for KKR captain Dinesh Karthik. The Bollywood star, in his post, wrote that Dinesh Karthik had asked him to smile after the loss to Mumbai Indians at Eden Gardens and SRK duly obliged by posting a picture of him smiling. The loss to Mumbai Indians had somewhat derailed KKR's push for a playoff spot but the team immediately returned to winning ways in their next match and got the better of a high-flying Kings XI Punjab. KKR's win was largely down to a brilliant batting performance from the entire team. Sunil Narine top scored for KKR with a 36-ball 75 while Dinesh Karthik smashed a half-century off just 23 balls to power the Kolkata franchise to 245 for six. KKR's bowling, however, left a lot to be desired with Lokesh Rahul once again leading Punjab's charge. The right-handed opener blasted 66 off 29 balls while captain Ravichandran Ashwin scored a 22-ball 45 to keep Punjab in the hunt. But loss of regular wickets proved costly for the Punjab outfit as they fell well short of the target. KKR are currently on 12 points from 12 games and will need to win both their games to secure a place in the playoffs. Kolkata's next match against Rajasthan Royals will be crucial to their cause of reaching the playoffs. Both teams are on the same number of points with two matches remaining for them. A win for either team will give them a massive advantage over the other in the race for the playoffs.
---
IPL 2018: MS Dhoni Says "Bowlers Let Us Down" After Chennai Super Kings' Loss To Rajasthan Royals
Bhopal:MMNN: 12 May 2018


MS Dhoni didn't mince any words in a withering assessment of Chennai Super Kings' loss to Rajasthan Royals at the Sawai Mansingh Stadium in Jaipur on Friday night. Trying to explain the reason for CSK's loss, the former India captain said that "the bowlers let us down" by not executing the length at which they needed to bowl. Jos Buttler's brilliant unbeaten 95 was the difference as Rajasthan Royals eked out a last-over four wicket win over Chennai Super Kings. The win helped the hosts to stay alive in the race for playoffs. "I think it is the bowling. We had to bowl one particular length and the bowlers were instructed on what they need to bowl and where they need to bowl. That back of the length was a difficult one to hit. We at least got hit 4-5 boundaries off full length. What really happens is once you are told what to bowl, you need to be bowling to that area. They need to commit and execute. It is not the planning but the execution that goes haywire. That was a par score or a par plus score. I think the bowlers let us down to some extent," said Dhoni at the post-match presentation ceremony. The lost meant that second-placed CSK are now four points behind table-toppers SunRisers Hyderabad and could still miss out on qualification for the playoffs if things don't go their way in the team's remaining three matches. "Looking at the XI that we have on the field, we did well in the field. We can say we can get better, but with the players we have, this is the best we can get. It is important to start delivering when it comes to the planning part. You just don't want to qualify into the knockout stages, you have to win games. You also need to adjust to what length to bowl and how to bowl," added the CSK skipper. Dhoni was not at all impressed with the team's performance and was seen shaking his head at the culmination of the match. Electing to bat first, Suresh Raina's half-century and cameos from MS Dhoni (33 not out) and Sam Billings (27) helped CSK post a competitive 176 for four. Buttler, like his done after taking up opening responsibilities for Rajasthan, once again gave his team a whirlwind start. But the loss of Ben Stokes and captain Ajinkya Rahane hampered the hosts in the chase. But with Buttler going strong from one end depsite fatigue cropping in, and some big hits from Stuart Binny (22) and Krishnappa Gowtham (13), Rajasthan got ever so close to the target. In the end, Buttler got Rajasthan over the line with just a ball to spare to keep his side in IPL 2018 playoff contention.
---
IPL 2018: "Really Special" Rishabh Pant Dismantles SunRisers Hyderabad's Famed Bowling Reputation
Bhopal:MMNN: 11 May 2018


SunRisers Hyderabad are regarded as one of the best bowling units in IPL 2018. Royal Challengers Bangalore (RCB) skipper Virat Kohli had even dubbed them the strongest bowling attack in the tournament and rightly so after some sterling displays with the ball that helped the team defend numerous low totals. However, on Thursday night, the famed SRH attack came up against a marauding Rishabh Pant who smashed the first century by an Indian this season. Despite Pant's hundred, Delhi went on to lose the match and dropped out of the reckoning for a playoff spot. Following the match, cricketers and fans took to Twitter and praised the youngster for his special knock Pant smashed an unbeaten 128 off just 63 balls, including 15 fours and seven sixes as Delhi posted a competitive 187 for five. However, the Delhi youngster's knock went in vain as Shikhar Dhawan and Kane Williamson shared an unbeaten 176-run stand that ensured SunRisers overhauled the total in 18.5 overs. Rashid Khan and Bhuvneshwar Kumar have been two key bowlers for SunRisers this season and most batsmen have failed to get the better of the two. However, at the Feroz Shah Kotla in Delhi, Pant put on a batting masterclass and took both of SRH stars to the cleaners. The left-hander smashed Rashid for 27 off the 13 balls he faced from the leg-spinner while Bhuvneshwar was plundered for 43 off 11 balls at a strike rate of 390.90. Pant became the second youngest player to score an IPL hundred and youngest to score 1000 runs in the Indian Premier League. Manish Pandey, who hammered a hundred for Royal Challengers Bangalore in 2009, aged 19 years and 253 days, remains the youngest IPL centurion till date. With 521 runs in 11 matches, Pant also overtook KL Rahul of Kings XI Punjab to take the 'Orange Cap'. With just six points from 11 games, Delhi are now certain to make another early exit from the tournament. SunRisers, who lead the table with 18 points from 11 games, showed tonight that they could not just defend small totals but also chase down stiff targets.
---

IPL 2018: Ishan Kishan Credits Rohit Sharma For His 21-Ball 62 vs Kolkata Knight Riders
Bhopal:MMNN: 10 May 2018


Ishan Kishan showed some brilliant skills with the bat and scored 62 off just 21 balls to help his team Mumbai Indians (MI) crush Kolkata Knight Riders (KKR) by a whopping 102 runs on Wednesday. Ishan credited MI skipper Rohit Sharma and the franchise for backing him. "It's always good for a youngster to bat up the order and when your skipper and the franchise is backing you, it's just about playing your game. I am comfortable batting anywhere," Kishan said at the post-match press conference on Wednesday. MI were 62 for 2 after nine overs when Ishan joined skipper Rohit Sharma at the crease. Rohit's message to Kishan was pretty simple -- "back yourself and attack". "Coach also said in the time-out that just be yourself, back yourself and that we needed some good hits today. Rohit bhai also said, 'You can hit well, just look at the ball and go with the flow'. "They knew if I remained there I could get a lot of runs. I just had to look at the ball till the last moment and keep it going," the 19-year-old Jharkhand southpaw said. It took Ishan 30 minutes to change the complexion of the game. From 72/2 after 10 overs, MI jumped to 144 in the 15th over. Kishan and Rohit scored 82 for the third wicket in which the latter contributed just 18. One of the highlights of Ishan's innings came in the 14th over when he took on Kuldeep and smashed him for four successive sixes. The over saw 25 runs coming off it. "Kuldeep is outgoing for me (bowls the delivery that turns away from me) but he loves to bowl the googly at me. I've played him earlier as well. So I knew he was trying to get the ball outside the off stump," Kishan said about his plans to counter KKR's left-arm spinner. "My target was that if I get the ball in my arc, I would hit it out of the park. It was like 'keep watching the ball'. If you get the ball, hit, otherwise you can go for a single as well. Rohit was batting with me, so there was no problem. I knew if I don't score, he can cover up," he added.
---

IPL 2018: KL Rahul Gets Special Message From Pakistan Anchor Zainab Abbas
Bhopal:MMNN: 9 May 2018


© Twitter KL Rahul again impressed with the bat as he scored an unbeaten 95 against Rajasthan Royals (RR) in the ongoing Indian Premier League (IPL) 2018 on Tuesday. Though his 70-ball knock was in a losing cause as he was left as a lone warrior in 159-run chase. Kings XI Punjab, who are third in the points table now, lost the match by 15 runs. Following the stupendous knock which included 11 fours and 2 sixes, the opener also became the orange cap holder, overtaking Ambati Rayudu with 471 runs in 10 matches with an average of 58.88 and a strike rate of 156.48. Rahul has been playing some tremendous cricket in the IPL 2018 and highly impressed with his masterclass in the previous match against RR on May 6, Pakistan Anchor Zainab Abbas took to Twitter and said," KL Rahul impressive,superb timing,great to watch. #RRvKXIP." Rahul had scored an unbeaten 84 off just 54 runs at the Holkar Stadium in Indore on Sunday helping his team register a comfortable win against Ajinkya Rahane's team RR. In pursuit of 153, Punjab chased down the target in 18.4 overs. Instead of adopting his usual attacking strategy, Rahul opted for a more patient knock with Punjab chasing a tricky target. Rahul gave his team the perfect platform before taking on the bowlers and guided his team to an easy win over a hapless Rajasthan. Rahul has played a key role in KXIP's brilliant run in the tournament this year. The 26-year-old had scripted history on April 8 against Delhi Daredevils when he scored a fifty in 14 balls -- the fastest in the history of IPL. With the feat, he surpassed Sunil Narine and Yusuf Pathan's record. Both Narine and Pathan had hit their respective fifties in 15 balls each.
---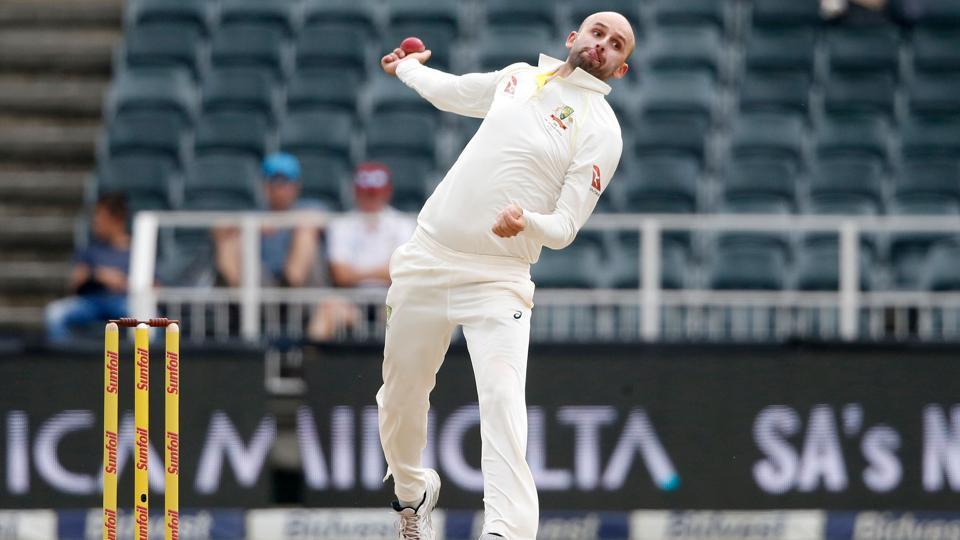 Nathan Lyon back in Australian cricket team ODI squad, Tim Paine named captain
Bhopal:MMNN: 8 May 2018


Nathan Lyon is back in Australia's one-day international squad for the five-match series against England, with Test skipper Tim Paine to captain. Lyon last played for his country in the 50-over format in 2016, but the off-spinner gets a chance to add to his 13 ODIs after being included in a 15-man squad. With pace duo Mitchell Starc and Pat Cummins out injured, Lyon is likely to play a key role in leading Australia's attack in England in June. "Nathan is our number one off-spinner and has excelled with the red ball, however he is not new to white-ball cricket and deserves his chance to push for World Cup selection," national selector Trevor Hohns said. England potentially have a number of left-handers in their side and we look forward to seeing what he can produce with the white ball in English conditions." Paine has been named skipper for the series, with Aaron Finch to act as vice-captain, but Australia are yet to make a decision on who will take the role full-time. Alex Carey is set to get a chance to add to his one ODI, while D'Arcy Short was named in the squad for the first time. Australia also named a 14-man Twenty20 squad for their tour of Zimbabwe in July, following the England series. Finch will captain the team for the series, while Jack Wildermuth and Mitchell Swepson were named in the side for the first time. Nic Maddinson was also included in the squad despite losing his New South Wales contract earlier this year. "Nic has been selected off the back of a very good Big Bash season," T20 selector Mark Waugh said. "He is a very talented player and with his batting skills has the ability to be very dangerous in this format." Australia ODI squad: Tim Paine (c), Aaron Finch (vc), Ashton Agar, Alex Carey, Josh Hazlewood, Travis Head, Nathan Lyon, Glenn Maxwell, Shaun Marsh, Jhye Richardson, Kane Richardson, D'Arcy Short, Billy Stanlake, Marcus Stoinis, Andrew Tye. Australia T20 squad: Aaron Finch (c), Alex Carey (vc), Ashton Agar, Travis Head, Nic Maddinson, Glenn Maxwell, Jhye Richardson, Kane Richardson, D'Arcy Short, Billy Stanlake, Marcus Stoinis, Mitchell Swepson, Andrew Tye, Jack Wildermuth.
---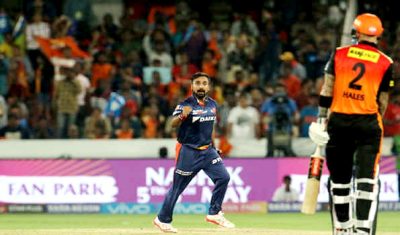 Sunrisers Hyderabad beat Delhi Daredevils by seven wickets
Bhopal:MMNN: 7 May 2018


Sunrisers Hyderabad beat Delhi Daredevils by seven wickets to reclaim top spot at the ongoing IPL matches here on Saturday night. Delhi Daredevils (DD) ,which won the toss and elected to bat first, scored 163 for five wickets against Sunrisers Hyderabad (SRH). Yusuf Pathan and Kane Williamson made a 34-run partnership to script the seven-wicket win, the hosts recording the highest chase on home ground as reclaimed the top spot in the points table. Eyeing a challenging total for SRH have never chased more than 150 on home turf since 2015, the hosts got off to a steady start with openers Alex Hales and Shikhar Dhawan laying the early strong platform. The pair added 73 runs off 54 deliveries after the Englishman was dropped in the second over by Glenn Maxwell at deep mid-wicket. Hales was then on nine runs.
---

IPL 2018, Surprise Packages: Five Players Who Forced Everyone To Sit Up And Take Note
Bhopal:MMNN: 4 May 2018


The Indian Premier League (IPL) Season 11 has reached its half-way mark and we have already witnessed some eye-catching performances. Star players like Virat Kohli, MS Dhoni and AB de Villiers have lived up to expectations so far. However, there are a few players have given their franchises value for their money. From Mumbai Indians rookie spinner Mayank Markande to Afghanistan teenager Mujeeb ur Rahman, this season has seen a plethora of players who have stood out for their teams with their impressive performances. Here's a look at the few surprises of the IPL 2018 so far: Mayank Markande (Mumbai Indians): The Punjab leg-spinner has been the find of IPL 2018. Playing for Mumbai Indians, Markande has bowled well in all games after making a fantastic debut against Chennai Super Kings picking three wickets, which included the prized scalp of Mahendra Singh Dhoni. The 20-year-old has played 8 matches in the tournament so far and picked 11 wickets at an economy rate of 7.73. Markande, who was bought at his base price of Rs. 20 lakh, currently sits third in the most wickets list in the ongoing tournament. Suryakumar Yadav (Mumbai Indians): The Mumbai batsman was bought for Rs. 3.20 crore at the 2018 IPL Player Auction. With 283 runs in 8 matches at an average of 35.37, Suryakumar is Mumbai Indians' highest run-getter this season. He has scored two half-centuries in the tournament so far. The middle-order batsman was promoted up the order against Rajasthan Royals and the 27-year-old grabbed the opportunity with both hands. Opening the innings, Suryakumar scored a brilliant 72 off 47 balls and stitched a magnificent 129-run stand with Ishan Kishan for the second wicket. Ambati Rayudu (Chennai Super Kings): Rayudu is on a roll at the moment. He was snapped up for Rs. 2.20 crore and the batsman has given his franchise full value for money. With 370 runs at an average of 46.25 under his belt, the right-hander is second highest run-getter in the IPL 2018 list. He scored 79 runs to guide CSK to four-run win against SunRisers Hyderabad and continued his sublime form with another match-winning effort with 82 runs against Royal Challengers Bangalore. Siddarth Kaul (SunRisers Hyderabad): Pacer Kaul was bought for Rs. 3.80 cr in this year's IPL auction. In contrast to the star seamers Jasprit Bumrah, Andrew Tye, Bhuvneshwar Kumar and Mustafizur Rahman, Kaul has hogged most of the limelight in the tournament. The 27-year-old has been in fine form this season, scalping 11 wickets from 8 games at an economy of 6.87. He claimed three wickets in Hyderabad's 31-run win over Mumbai Indians. He is currently fourth in the most wickets chart in the cash-rich league. Mujeeb Ur Rahman (Kings XI Punjab): From playing cricket in war-torn Afghanistan to bagging a lucrative Indian Premier League deal, the journey has been something of a fairy-tale for the Afghanistan cricketers. After Rashid Khan and Mohammad Nabi, spinner Mujeeb Zadran, also known as Mujeeb U Rahman, became the third cricketer from the country to impress the auctioneers. Zadran fetched a hefty pay-check of Rs 4 crore from Kings XI Punjab. The spinner has claimed 7 wickets in 7 matches at an economy of 6.51 in the tournament so far. His best figures have come against Delhi Daredevils. He has played two matches against Delhi outfit and claimed four wickets (2/28 and 2/25). On both occasions, Mujeeb has made Rishabh Pant a victim.
---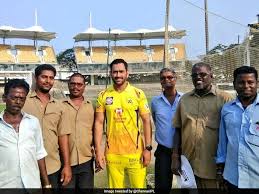 IPL 2018: MS Dhoni Spends Time With Stadium Ground Staff On Labour Day, Twitter Loves It
Bhopal:MMNN: 3 May 2018


From being a doting father to a loving husband, we have been witnessing different shades of MS Dhoni, apart from his on-field displays. The crowd-favourite Chennai Super Kings (CSK) skipper once again won hearts after he was seen spending some time with the stadium ground staff on International Workers' Day. "A super happy #InternationalWorkersDay to each and everyone who contributes to the welfare of the good game. A big shout out to the ground staff in Chepauk and Pune! #whistlepodu #Yellove," Chennai Super Kings official handle tweeted. Chennai, who are at the top of the points table with 12 points, will look to continue the winning momentum when they take on Kolkata Knight Riders at Eden Gardens on Thursday. Dhoni has turned back the clock with his last three innings, two of them half centuries, adding to the fine run of imposing all-rounder Shane Watson. Both the teams are on the back of two morale-boosting wins. While KKR successfully chased 176 against Royal Challengers Bangalore in Bengaluru, CSK reigned supreme against Delhi Daredevils at their adopted home in Pune. Dhoni has been a major factor in CSK's success with his batting and the ever-inspiring captaincy. His decision to make four changes against Delhi showed the team's depth and his faith in the bench-strength. Dhoni is currently averaging 71.50 with three half-centuries. His knock of 70 not out from 34 balls to hunt down RCB's 205 still remains the talk of the town. The way he sealed the game with his signature swing over wide long on boundary brought back memories of the 2011 World Cup triumph. With a handsome 12-7 win-loss record, the Dhoni-led side will start favourite to win
---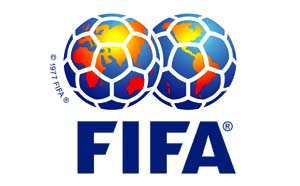 FIFA proposes staging a new mini-World Cup every two years
Bhopal:MMNN: 2 May 2018


FIFA president Gianni Infantino has proposed staging what would effectively be a mini-World Cup, featuring eight international teams, every two years in addition to the traditional competition. The tournament, known as the "Final 8", would be the climax of a global Nations League competition, which is part of an ambitious plan to reform international football which FIFA believes could be worth $25 billion in a 12-year cycle. In a letter seen by Reuters, Infantino suggested that the new tournament would take place every October and/or November of every odd year starting from 2021. He said that a "solid and serious" group of investors were willing to spend $25 billion on the competition and a revamped version of the Club World Cup, which would also start in 2021 with 24 teams. The Confederations Cup, currently staged every four years in a year before the World Cup, would be abolished.The letter did not clearly indicate how many slots would be allocated to each region.The plans were sent by Infantino to the members of FIFA's decision-making Council which still has to approve them. European soccer body UEFA and its counterpart for North and Central America and the Caribbean, CONCACAF, have already set up Nations League contests in their own continents. In both cases, the competitions involve all the national teams in their respective regions who are divided into divisions based on their rankings. There is promotion and relegation between the divisions, as in conventional domestic club leagues. UEFA's inaugural competition will begin in September this year.Other continents would have to set up similar competitions for the tournament to be viable.
---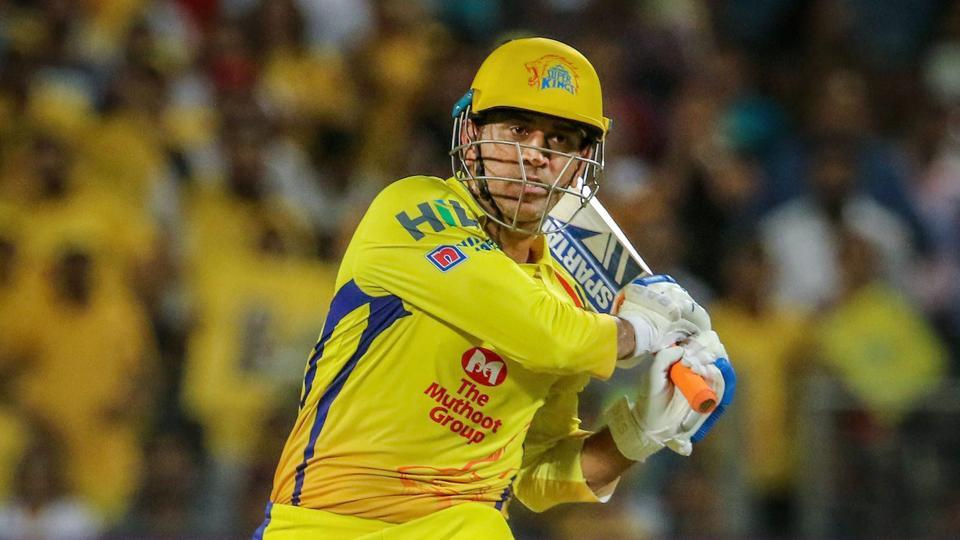 Why MS?Dhoni is unstoppable, Chennai Super Kings teammate Faf du Plessis explains
Bhopal:MMNN: 1 May 2018


At 130 for three in the match against Delhi Daredevils on Monday, Chennai Super Kings (CSK)?were in similar position as their last game against Mumbai Indians. Like Saturday's game, the launchpad was set for MS Dhoni to go for the kill. This time the result was different. While against Mumbai Dhoni's big push was stifled, on Monday -- with Ambati Rayudu (41) for company -- Dhoni played another gem of an innings help Super Kings post 211, the fourth highest total of the season His 22-ball 51, laced with two boundaries and five sixes, earned high praise from his teammate, South Africa skipper Faf du Plessis. He is in really good form at the moment and it's extremely tough to bowl to him when he is form like that because he has got such a big arch and if you want to bowl wide he can still hit you to leg side," said Du Plessis. So he has got lot of options so it make life difficult for bowler to plan and bowl to him and even a captain where they want to put the field because he can hit any ball to wherever he wants to," said Du Plessis after Super Kings recorded a 13-run win over the Daredevils. It was Dhoni's third fifty of the season which took his tally to 286 runs after eight matches with a strike rate of 169.23 which is his best since IPL's inception in 2008 and way above his career strike rate of 138.73. Couple of days ago Super Kings bowling consultant Eric Simons had high praise for Dhoni. "He senses where the game changes. It's more about him understanding where the game is going and allowing his strengths to move with it. So his evolution is more about how he understands the game than him trying to be technically different," explained Simons. Du Plessis was full of praise for Ambatti Rayudu, who played another useful knock and now is the Orange Cap holder with 370 runs from eight matches. "The flexibility that Rayudu has had has really impressed me. I've really enjoyed him bat this IPL. The ability to come in and score boundaries from the first ball is a very difficult skill, not a lot of people can do that." He added: "With Suresh (Raina) at three and him (Rayudu) at four and if we get off to a solid start at the top, two then can just come in and player their natural game which is very dangerous for the opposition. So, We are fortunate that we have got lot of options in our batting unit."
---
IPL 2018: Shreyas Iyer says was ready for Shivam Mavi after 29-run over
Bhopal:MMNN: 28 April 2018


Had MS Dhoni's suggestion to add two extra runs to sixes hit out of the stadium been taken seriously, new Delhi Daredevils skipper Shreyas Iyer would have got his first Indian Premier League (IPL) century, in the 55-run win over Kolkata Knight Riders on Friday. The 23-year-old's 40-ball 93 not out blew KKR away. Many of his 10 sixes were pure timing, soaring into the night at the Ferozeshah Kotla ground as he helped lift his team from the bottom of the points table, at least temporarily. What a difference 48 hours can make! The Mumbai batsman, marked out for great things even as a boy and delivering on the promise at domestic and IPL level in the last few seasons, had searched for words soon after being named skipper after Gautam Gambhir quit on Thursday. His Man-of-the-Match performance sealed a perfect captaincy debut. Prithvi Shaw, 18, the U-19 World Cup-winning skipper, set it up with a calm half-century after taking Daredevils to 57/0 in the powerplay overs with Colin Munro. However, U-19 World Cup pacer, Shivam Mavi had a nightmare after being handed the last over. Iyer scored 28 of the 29 runs he conceded, hitting 6, 6, 6, 4 and 6. It atoned for the previous game, when he hit 12 in the final over chasing 17, to see his team fall four short against Kings XI Punjab. Daredevils' 219/4, the highest score of IPL 2018, came on a pitch that didn't help spinners and dew didn't appear to make it easier for KKR as they had hoped when Dinesh Karthik elected to bowl. No individual glory "I don't think there was much difference in how we played (earlier), it's just that we got a good start in the first powerplay. Everyone was aware of their roles and contributed really well. It was a team effort in all, not an individual game," Iyer said at the media interaction. Iyer's ability to pick length early and play shots has marked the profilic scorer as a future India star and he was initially cautious before hammering the bowling. Mavi felt the impact. "I didn't play him before so it was fairly new as well," Iyer said. "I knew he was going to try yorkers, so I was ready for half-volleys and prepared to hit them straight. Luckily I could execute, I was timing the ball really well." KKR's spin ploy in powerplay failed. Piyush Chawla went for 18 runs in the third over and Sunil Narine for 11 in the fifth. Chinaman bowler Kuldeep Yadav bowled only two overs. Narine's chucking issues have hurt him. "Playing Kuldeep and Piyush Chawla wasn't that difficult because I've played them in the domestic circuit as well. But I prepared for Sunil Narine. The majority of his deliveries nowadays is off-spin, so I was ready." Gambhir sat out himself Daredevils put their faith mostly in pace early. Left-arm pacer Trent Boult struck twice after Glenn Maxwell's spin fetched a bonus wicket in opener Chris Lynn. Amit Mishra was held back to deny Narine the chance to tee off. The seasoned leg-spinner was decisive, taking 2/23 and controlling the late overs with Liam Plunkett, frustrating Andre Russell. The English pacer gave two runs in the 17th over, and only one off four deliveries to the Jamaican all-rounder. Gambhir didn't play, but Iyer said: "I didn't make any call, to be honest. He himself made him sit out, which was really a courageous decision, with him being the captain in previous matches. My respect for him has really gone up." Delhi Daredevils' next challenge will be MS Dhoni's Chennai Super Kings in Pune on Monday. "It's a really satisfying win, but we need to maintain momentum, not get complacent. We will cherish this victory, but going forward we need to follow the process which we have been doing in the last few days
---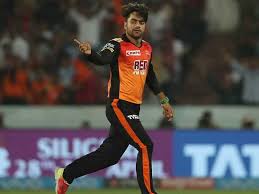 IPL 2018: Rashid Khan Dismantles Kings XI Punjab, World Salutes Afghan Sensation
Bhopal:MMNN: 27 April 2018


Rashid Khan produced a match-defining spell to give SunRisers Hyderabad a crucial win over Kings XI Punjab in an IPL 2018 match at the Rajiv Gandhi International Stadium, Hyderabad on Thursday. It was sweet revenge for the Afghan spinner, who had borne the brunt of a Chris Gayle century when the two team clashed in an earlier game this season at the IS Bindra Stadium in Mohali on April 19. Defending a paltry total of 132, SRH bowled out KXIP for 119 in 19.2 overs to leapfrog their opponents into second place in the IPL 2018 standings. Rashid was the key instigator to Punjab's destruction, returning with figures of three for 19 in his four overs. Twitterati were left buzzing and saluted the Afghan sensation for his performance. The two teams had clashed in Mohali earlier this season with Gayle's century helping Punjab register a 15-run win. Rashid was torn apart by the 'Gaylestorm' with the leg-spinner registering his most expensive T20 figures of 1/55 in his four overs. It seemed this time as well Punjab would run away with it. KL Rahul and Chris Gayle gave their team a solid start with a 50-run partnership for the first wicket. Rashid, though, was in the mood and produced a brilliant delivery to send Rahul packing for 32. That proved to be the key wicket for the home team as Gayle fell three balls later to Basil Thampi, bringing SRH back into the game. Rashid along with Bangladesh all-rounder Shakib Al Hasan, then, went about dismantling the Punjab middle-order and they had great success at that, leaving the visitors tottering at 92 for six in 15.3 overs. Ashwin tried his level best to keep his team in the chase but Rashid brought about a swift end to his stay to put SRH on the brink. Basil Thampi took the last wicket of Ankit Rajpoot as Punjab fell well short of their target.
---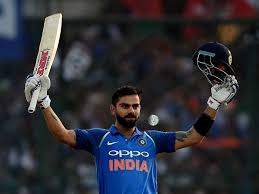 BCCI Recommends Virat Kohli For Khel Ratna, Rahul Dravid For Dronacharya Award
Bhopal:MMNN: 26 April 2018


The Board of Control for Cricket in India (BCCI) on Thursday recommended India captain Virat Kohli's name for the Rajiv Gandhi Khel Ratna honour. Along with him, the Indian cricket board also recommended former India captain Rahul Dravid for the prestigious Dronacharya award and legendary Sunil Gavaskar for the Dhyan Chand Lifetime Achievement award. CoA chief Vinod Rai confirmed Dravid's nomination for the Dronacharya award. "Yes, we have sent a number of nominations in various categories to the government. Rahul is the BCCI nominee for the Dronacharya award," Rai told PTI. Dravid has been nominated for successfully guiding the India U-19 team to 2018 ICC Cricket World Cup title earlier this year. Under his guidance, the U-19 batch of 2016 played the final of the ICC World Cup. Dravid has also worked with India A team and is the bridge between international and junior cricket. BCCI had stopped sending nominations for Dronacharya awards due to multiple coaches at times claiming credit for a player's success. "It happened when a former India opener had signed two nominations where coaches claimed that the player worked under them. From then, we had stopped sending nominations," a senior BCCI official said. "However when Rajkumar Sharma (Kohli coach) got Dronacharya award, it was a personal nomination. He was not BCCI nominee. For someone of Rahul's stature, we have decided to depart from convention," the official added. As per Kohli's nomination for Khel Ratna, it has been learned that BCCI has nominated the Indian captain him for the second time. Kohli's name was sent in 2016 but being the Olympic year, the three stars of Rio, PV Sindhu, Sakshi Malik and Deepa Karmakar were conferred with the award. As far as Gavaskar is concerned, his contribution in Indian cricket as a player and then as a critique has been unquestionable. Normally, the convention for Dhyan Chand award is to confer those who have not got Arjuna award during their playing days. However, Gavaskar is an Arjuna awardee.
---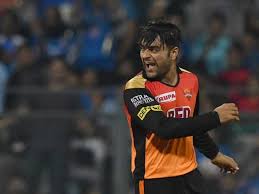 IPL 2018: Rashid Khan's Incredible Googly Stuns Hardik Pandya
Bhopal:MMNN: 25 April 2018


SunRisers Hyderabad (SRH) produced a superb bowling performance to better Mumbai Indians (MI) by 31 runs in a low-scoring Indian Premier League (IPL) encounter at Wankhede Stadium in Mumbai on Tuesday. This was fifth loss in six games for the defending champions in the cash-rich league. On a day for bowlers, the Rohit Sharma-led side bowled out SRH for 118 in 18.4 overs but the hosts were then bundled out for 87 in 18.5 overs in an absorbing clash. This was the second-lowest total defended in IPL history. Afghanistan spin sensation Rashid Khan bagged two wickets, while Basil Thampi and medium-pacer Sidharth Kaul grabbed three to hand the Orange Army a stunning win. In the low-scoring encounter, Rashid, who was adjudged Man of the Match, left the players and fans in a tizzy after a googly bowled by him completely bamboozled Mumbai Indians' all-rounder Hardik Pandya. Pandya looked stunned after the ball narrowly missed the bails. The two players exchanged smiles after the incident. SunRisers ended their two-match losing run and are third in the points table with eight points from six matches. Rashid had earned himself a mega contract with the SunRisers at IPL 2018 Player Auction. The Hyderabad outfit used their Right to Match (RTM) card to retain the spinner for a eye-popping Rs. 9 cr. Rashid made a huge mark for cricket in Afghanistan when he was purchased by Hyderabad for Rs 4 crore in the 2017 auction. Rashid picked up 17 wickets in 14 matches with a strike rate of 19.05 during the last IPL season.
---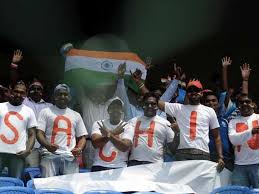 Sachin Tendulkar Fans Up In Arms About Birthday Tweet From Cricket Australia To Damien Fleming
Bhopal:MMNN: 24 April 2018


Sachin Tendulkar turned 45 on Tuesday and while fans and sportspersons from all over the world wished the cricket legend, some were left fuming at Cricket Australia's sneaky birthday wish for Damien Fleming. Besides sharing many a great on-field battles with each other, Tendulkar and Fleming also share birthdays. The Twitter handle of Cricket Australia's (CA) official website put out a tweet wishing Fleming, in which they attached a video of the swing bowler taking a wicket with the batsman being none other than Sachin Tendulkar. Fans questioned CA's decision to put out the tweet on Tendulkar's birthday and said it was disrespectful to the batting great. Tendulkar is currently involved in the IPL 2018 with Mumbai Indians as the team icon. The Master Blaster was a part of as many as 78 matches in the IPL, where he amassed 2,334 runs at an average of 34.83 and a strike rate of 119.81. Tendulkar won the 'orange cap' in the 2010 edition of the tournament in which he scored 618 runs in 15 appearances. Tendulkar retired from the sport in November 2013 at Mumbai's Wankhede Stadium. However, he still continues to rule billion of hearts. With a huge pile of runs under his belt, Tendulkar dominates both ODI and Test run charts. Apart from his 15,921 runs in 200 Tests and 18,426 runs in 463 ODIs, the batting maestro also has numerous records to his name. He made his debut in 1989 as a 16-year-old against arch-rivals Pakistan in Karachi and dominated the 22 yards for more than two decades before calling it a day in 2013 against the West Indies.
---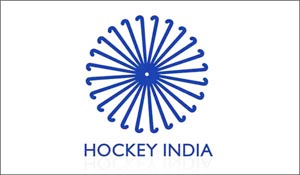 Hockey India names 61 women players for National Camp
Bhopal:MMNN: 23 April 2018


Hockey India on Saturday named 61 women players for the National Coaching Camp that will commence on April 22 at the Sports Authority of India, Bengaluru. The 61-member group, which features all the 18 members who played at the XXI Commonwealth Games, was picked on basis their recent performance that includes the Hockey India Senior Women National Championship. This group will be further pruned down to 48 players on 2 May 2018. Under the coaching of Chief Coach Harendra Singh, the Indian Team ended their XXI Commonwealth Games campaign with a reassuring fourth place after having lost the final berth to hosts Australia and eventually lost the Bronze Medal match to England. "I have stated earlier too that we are disappointed as we did not finish on the podium but there are a lot of positives which we can take from the CWG performance barring the game Vs England in the Bronze Medal match," stated Harendra Singh. He further added that the team will go back to the drawing board to make a comprehensive plan based on CWG outing for the future tournaments.
---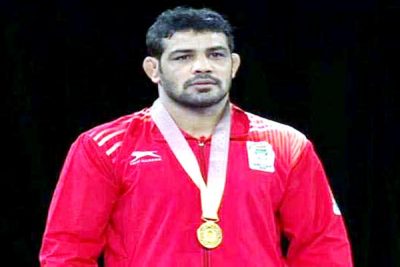 Sushil Kumar clinches gold in men's wrestling 74kg category
Bhopal:MMNN: 12 April 2018


Two-time Olympic medallist and veteran Indian wrestler Sushil Kumar defeated South Africa's Johannes Botha to clinch gold in men's wrestling 74kg category here at the ongoing Commonwealth games on Thursday. This was India's 29th medal at the ongoing Commonwealth games. India now has 14 gold, six silver and nine bronze. The two-time Olympic medallist had bagged gold medal in the freestyle 66kg in 2010 Commonwealth games in New Delhi. It took just 80 seconds for Sushil to bag the medal for the country as he maintained a supreme right from the start to ensure that there was no slip-up without even allowing his South African opponent to launch a fight back. The Indian wrestler outclassed Botha in the first round 10-0 and was awarded the victory on his technical superiority over his opponent. Earlier, Rahul Aware defeated Canada's Steven Takahashi in the 57kg freestyle final to clinch Gold.Women wrestlers Babita Kumari claimed Silver and Kiran took Bronze in their respective categories. The 2014 Glasgow Games gold medallist, Babita lost in the final 2-5 to Canada's Diana Weicker to finish second in the 53kg.Kiran won Broze by defeating Katouskia Paridhaven of Mauritius in the women's Freestyle 76kg category.
---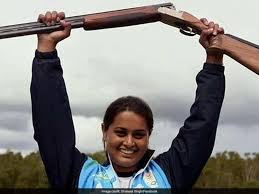 Commonwealth Games 2018, Day 7, Live Updates: Shreyasi Singh Wins Double Trap Gold, Om Mitharwal Bags 50m Pistol Bronze
Bhopal:MMNN: 11 April 2018


India experienced a miserable campaign in lawn bowls events on day 7 of the 21st Commonwealth Games, losing all their matches at Broadbeach. The Indian women's triples team comprising Farzana Khan, Nayanmoni Saikia and Pinki went down 10-19 to Canada, while in men's Fours sectional play, the men's team lost 8-12 to Australia. In men's singles sectional play, Krishna failed to open his account against New Zealand's Shannon McIlroy to go down 0-21 in a tie that only lasted for nine rounds. Veteran Indian star M.C. Mary Kom defeated Anusha Dilruksh of Sri Lanka to enter the final of the women's 48 kilogram category at the 21st Commonwealth Games (CWG) here on Wednesday. Mary's experience and superior technique stood her in good stead as she carved out a unanimous 5:0 verdict against the veteran Sri Lankan fighter. The 39-year-old Anusha gave a good account of herself against the five-time world champion Indian before falling short in the end. Both boxers were a bit cautious in the opening round, trying to gauge each other although Mary managed to land several punches. Manika Batra and Sathiyan Gnanasekaran also advanced to the last 16, with a fighting 3-0 (11-7, 11-8, 13-11) win over Chee Feng Leong and Ying Ho. Manika and Sathiyan will next face Canadian duo of Marko Medjugorac and Alicia Cote for a place in the quarters. Madhurika Patkar and Sanil Shankar Shetty, then joined forces to beat Sri Lankan pair of Buwaneka Jayasingha Mudiyanselage and Erandi Warusawithana 3-0 (11-5, 11-8, 11-5) in straight games
---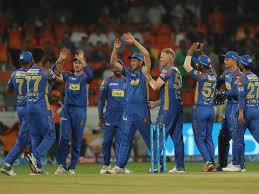 IPL 2018: When And Where To Watch, Rajasthan Royals Vs Delhi Daredevils
Bhopal:MMNN: 10 April 2018


Rajasthan Royals (RR) are back at their home ground at the Sawai Mansingh Stadium in Jaipur after a long time and will be hosting Delhi Daredevils in their first Indian Premier League (IPL) 2018 game there. RR lost their first match to SunRisers Hyderabad without a fight while DD went down to Kings XI Punjab in their opening encounter. Both teams have new captains, with Ajinkya Rahane replacing Steve Smith in the RR team. Gautam Gambhir is back with DD as their new captain. When will the Rajasthan Royals vs Delhi Daredevils match be played? The Rajasthan Royals vs Delhi Daredevils match will be played on April 11, 2018. Where will the Rajasthan Royals vs Delhi Daredevils match be played? The Rajasthan Royals vs Delhi Daredevils match will be played at the Sawai Mansingh Stadium in Jaipur. How do I watch the Rajasthan Royals vs Delhi Daredevils match live? The Rajasthan Royals vs Delhi Daredevils match will be telecast by the Star Network. What time the Rajasthan Royals vs Delhi Daredevils match start? The live telecast of the Rajasthan Royals vs Delhi Daredevils match will begin at 8 pm IST.
---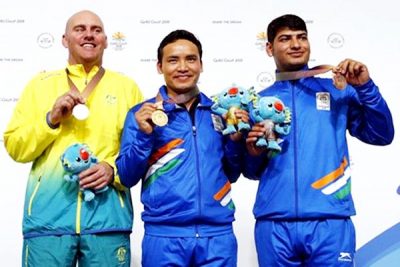 Jitu Rai wins Gold in men's 10m air pistol while Mitharval wins Bronze
Bhopal:MMNN: 9 April 2018


Indian Shooter Jitu Rai on Monday won Gold in men's 10m air pistol event in Commonwealth games at Belmont Shooting Centre on Day Five of the Gold Coast CWG. World Championship Silver Medallist Rai shot 235.1 to comfortably finish top of the podium. His younger teammate Om Mitharval also won Bronze in the same event and established a new qualifications record with 584 and settled for third place after aggregating 214.3 in the eight-man finals at the Belmont Shooting Centre. Rai, who won a silver medal at the World Championship, led the final round with scores of 100.4 at the end of Stage 1, while Mitharval was third with 98.1. In Stage 2 elimination, Rai started off with scores of 10.3 and 10.3 to take the lead, even as his younger teammate moved up and displaced Bell in second place with two 10.1s. Rai continued to stay ahead with a 10.2 but an 8.4 stopped his momentum somewhat, as the next shot fetched him only 9.2. Meanwhile, Mitharval closed the gap, as Rai scored just 8.8 on the 18th shot to Mitharval's 10.0. However, Mitharval got slipped, while Rai managed another 10.0 and maintained the lead thereafter to emerge triumphant.He scored an impressive 584 points to top qualifying. With a series of 96, 96, 98, 99, 96 he equalled the Commonwealth Games qualifying record, which was set by compatriot Omkar Singh at the Delhi Games in 2010. Jitu Rai was only fourth best in qualifying, a series of 92 and 94 bringing his total down to 570.With these two medals, India's tally goes up to 15 with the shooter delivering five medals. Weightlifters have accounted for nine medals.
---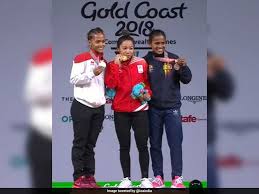 CWG 2018, Day 1, Live Updates: Boxer Manoj Kumar, Squash Players Dipika, Joshna Enter Pre-Quarters
Bhopal:MMNN: 5 April 2018


India got its first gold medal in the 21st edition of the Commonwealth Games on Thursday as Mirabai Chanu, Competing in the 48kg category, set a Commonwealth record and Commonwealth games record. She lifted a total of 196 kgs in snatch and clean and jerk combined. With this, India now have two medals. Marie Hanitra of Mauritius finished a distant second with a total of 170 kg while Dinusha Gomes of Sri Lanka took bronze with 155 kg. Chanu started off on a rousing note by breaking the existing Games record with a lift of 80 kg. She went on to break the record another two times with successful attempts of 84 kg and 86 kg, the latter being her new personal best. The Indian star started the clean and jerk session in similar fashion, lifting 103 kg in her first attempt to take the lead straightaway. Earlier, Gururaja Poojary won silver in the 56 kg category weightlifting. Apart from this, India not only blanked Sri Lanka 5-0 in the mixed team event in badminton but also beat the Sri Lankan team 3-0 in Table Tennis women's event. However, the India hockey women's team lost their opening match to Wales
---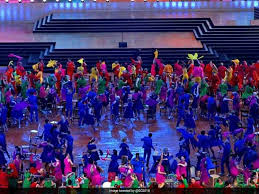 Commonwealth Game 2018 Opening Ceremony Live: Scotland Leads Out Parade Of Nations
Bhopal:MMNN: 4 April 2018


The 21st edition of the Commonwealth Games will start at the Carrara Stadium in Gold Coast, Australia, on Wednesday. The Games, which will see more than 4,500 athletes from 71 nations fighting for 275 gold medals across 23 events, will run through 11 days. Moreover, for the first time ever, there will be the same number of men's and women's medal events at the Games. The Indian contingent at the ceremony, consisting of over 200 athletes, will be led by flag-bearer PV Sindhu, the Rio Olympic silver medallist. The squad also includes double Olympic medallist Sushil Kumar, and London Olympic bronze medallists Mary Kom, Saina Nehwal and Gagan Narang. The first gold medal of the event will be contested in the women's triathlon on Thursday. Australia is hosting the Commonwealth Games for the fifth time. When not competing, the athletes at the Gold Coast village can relax with virtual reality computer games, swim, lounge by a man-made waterfall, play the piano or sample the free lollies and ice cream.
---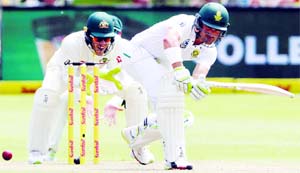 Elgar doubts Australia can keep up "nice guy" approach
Bhopal:MMNN: 3 April 2018


South African opening batsman Dean Elgar doubts Australia can keep up their "docile" approach to test cricket as the tourists slip towards a heavy defeat and a series loss in the fourth and final test at the Wanderers. Australia are chasing a massive 612 for victory, but at 88 for three will now be focused on batting out the final day for a draw that will see them succumb to a first series defeat in South Africa since 1970. Following the ball-tampering scandal that resulted in former Australia captain Steve Smith, his deputy David Warner and batsman Cameron Bancroft being sent home and given hefty bans after the third test in Cape Town, new skipper Tim Paine said his team would cut out some of the boorish behaviour they had become synonymous with in recent years. "It's odd," Elgar told reporters after scoring a 250-ball 81 on Monday. "I have played quite a few tests against Australia and it's definitely been the most docile since I started playing test cricket. I'm pretty sure it's not going to last very long. "You have to have a tenacious approach in test cricket, nice guys come second, that's my saying. You have to have an element of proper fight. "If your bowlers are clocking in massive overs and they are biting their tongue, sooner or later they are going to unleash something. "There's a lot of frustrations in this game and a lot of frustrations happen within five days. It's only human nature for guys to potentially say words to each other, but that's fine if you are not personal and are just having a competitive edge on the field.
---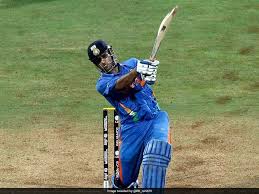 MS Dhoni To Receive Padma Bhushan On The Day When India Lifted The 2011 ICC World Cup
Bhopal:MMNN: 2 April 2018


India have won the ICC Cricket World Cup twice, once in 1983 and the second triumph came in 2011. Both were memorable in their own respect but one moment that stood out in 2011 was the huge six that came off former India captain Mahendra Singh Dhoni's bat. On this day, April 2, 2011, India won the World Cup final against Sri Lanka. With ten balls to go at the Wankhede Stadium, then-captain Dhoni ended India's drought with a humungous six over the bowler's head at long-on. Incidentally, Dhoni will be conferred with the Padma Bhushan by the President of India on April 2, 2018. The aftermath of that winning six sent the whole stadium into delirium sparking tears of joy for both players and fans alike. The Board of Control for Cricket in India (BCCI) shared the video on Twitter bringing back the memories of that moment which remains etched onto every ardent Indian cricket lover's hearts. Winning the toss, Mahela Jayawardene (103*) scored a brilliant unbeaten century with Kumar Sangakkara ably supporting him with a 67-ball 48. The duo helped Sri Lanka post 274/6 in their allotted 50 overs. Pacer Zaheer Khan and Yuvraj Singh picked two wickets each. Chasing 275 to rewrite history, India were off to a disastrous start after the Sri Lankan bowlers sent both openers Virender Sehwag (0) and Sachin Tendulkar (18) back to the pavilion early. Gautam Gambhir played a superb knock of 97 runs off 122 balls and shared an 83-run partnership stand with Virat Kohli (35) for the third wicket. Elevating himself above Yuvraj Singh in the batting order, Dhoni came in after Kohli lost his wicket to Tillakaratne Dilshan. Dhoni (91*) and Gambhir stitched a partnership of 109 runs for the fourth wicket to take India to a comfortable position. And what happened after that, the whole world witnessed it.
---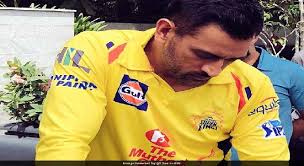 Watch: MS Dhoni Gets Emotional While Speaking About Chennai Super Kings' Return
Bhopal:MMNN: 30 March 2018


MS Dhoni rarely lets his emotions get the better of him whether it be on the field or off it. However, the former India captain got quite emotional as he spoke about Chennai Super Kings' much-awaited comeback to the Indian Premier League. Dhoni was almost in tears as he took long pauses to settle himself down while speaking about forgetting the past and looking ahead to the future. CSK, one of the most successful teams in the IPL, were suspended for two years after being caught up in a spot-fixing controversy but will make a return in the 11th edition of the IPL. After seeing Dhoni getting emotional, compatriot and CSK teammate Suresh Raina quickly offered him some water. "What's important is to go through everything with a smile on your face but what's next is what is important for us. We are back, we are back," said Dhoni in the brief video posted on Twitter. The former India captain was retained by the franchise along with Suresh Raina and Ravindra Jadeja. Dhoni was the man at the helm of affairs when CSK were IPL champions in subsequent seasons in 2010 and 2011. The Champions League 2010 also saw Dhoni lead CSK to the title. Dhoni began his IPL career with CSK in the very first edition of the tournament in 2008. He has, over the 10 years, scored 3561 runs in 159 matches he has played for CSK and RPS, at an average of 37.88, with a highest score of 70 not out. CSK have enjoyed a 100 percent track record of making it to the playoffs of every IPL they played also having won the IPL and Champions league T20 twice. The franchise would be hoping to reclaim their lost honour and continue their domination in the tournament.
---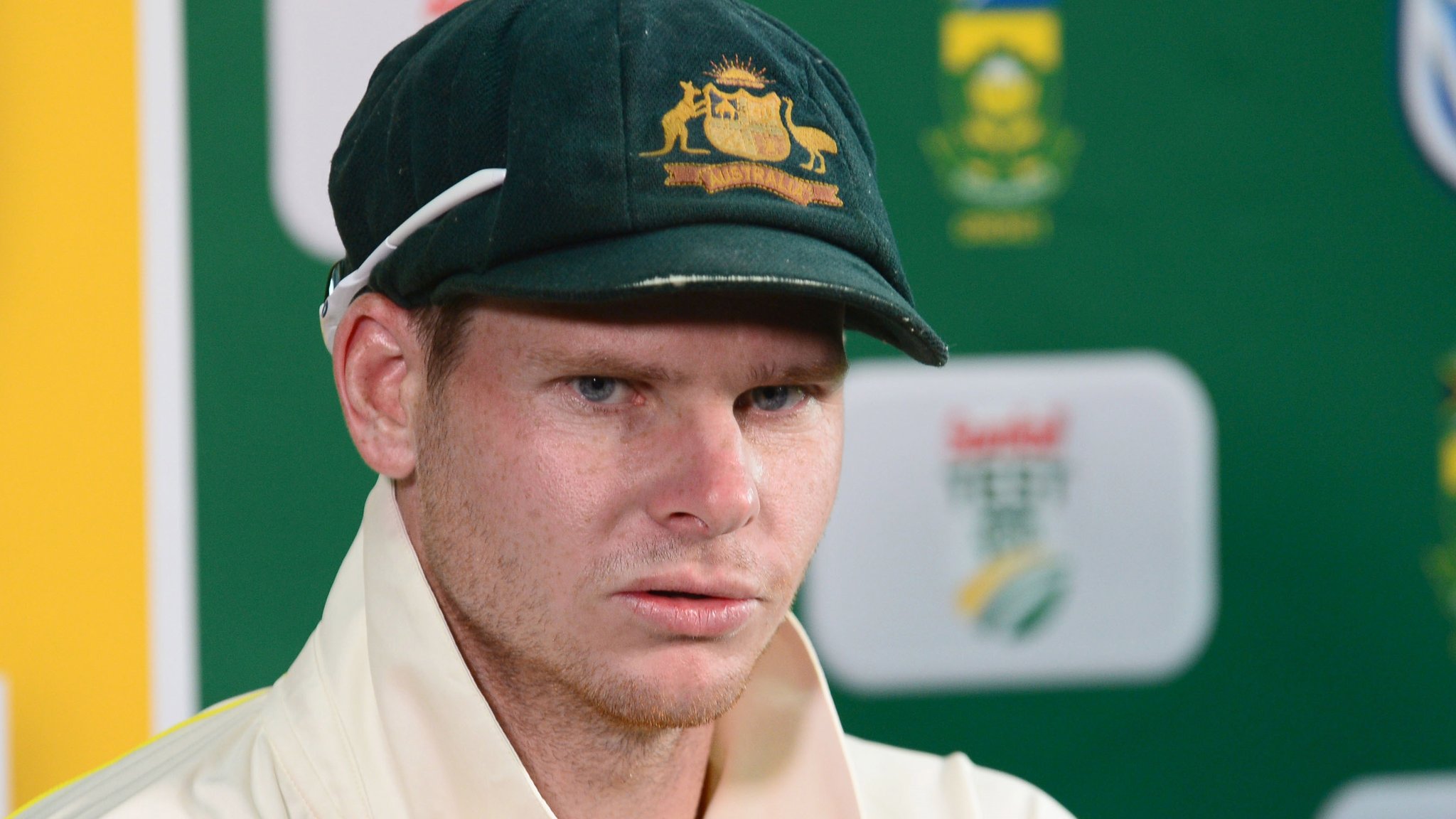 Ball-Tampering Scandal: "Will Regret This All My Life," Says Steve Smith
Bhopal:MMNN: 29 March 2018


Distraught Australian cricketer Steve Smith accepted full responsibility for a ball-tampering scandal that has shaken the sport, saying he was devastated by his "big mistake". While addressing the media in Sydney, Smith said: "I take full responsibility ... There was a failure of leadership, of my leadership. I'll do everything I can to make up for my mistake and the damage it's caused." Smith along with David Warner and the young opener Cameron Bancroft were handed bans by Cricket Australia over a ball-tampering scandal that has left their careers in tatters. "If any good can come of this, if there can be a lesson to others then I hope I can be a force for change. I know I'll regret this for the rest of my life. I'm absolutely gutted. I hope in time I can earn back respect and forgiveness," Smith said. "Cricket is the greatest sport in the world. It's been my life and I hope it can be again. I'm sorry and I'm absolutely devastated," a devastated Smith said "I don't blame anyone. I'm the captain of the Australian team. It's on my watch and I take responsibility for what happened last Saturday," he said. Smith broke down during the conference and said: "I'm deeply sorry. I love the game of cricket. I love entertaining young kids ... I just want to say sorry for the pain I've brought to Australia, to the fans and the public" Steve Smith is comforted by his father Peter during the press conference. Smith, who once touted as next Don Bradman, also faced humiliating scenes on Wednesday as he had to face boos and cries of "cheat" while making his way through Johannesburg airport. The 28-year-old was surrounded with many security officials who were seen holding Smith's arms. Smith and Warner was on Wednesday banned from cricket for 12 months. Bancroft was slapped with nine months ban by Cricket Australia. Smith was charged with knowledge of a potential plan "to attempt to artificially alter the condition of the ball" but Warner was charged with developing the plan. While Warner, who was the vice-captain of the Australian team, will not be considered ever for the leadership role of the national team, Smith and Cameron Bancroft would not be picked for captaincy until a minimum of 12 months after the end of their suspensions, Cricket Australia (CA) said in a statement. Smith and Warner have also been ejected from this year's Indian Premier League, losing contracts worth up to $2 million each. All three players will also be required to undertake 100 hours of voluntary service in community cricket.
---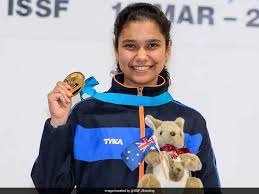 ISSF Junior World Cup: Muskan Bhanwala Bags Gold In 25m Pistol Event
Bhopal:MMNN: 28 March 2018


Muskan Bhanwala, 15-year-old, matched her brother Anish's feat and erased memories of missing out on a Junior World Championship medal last year by winning the Women's 25m Pistol event at the International Shooting Sport Federation (ISSF) Junior World Cup Rifle/Pistol/Shotgun, which concluded at the Sydney International Shooting Centre in Australia on Wednesday. She beat a group of four Chinese shooters and compatriots Manu Bhaker, who was gunning for her seventh ISSF Gold of the month, and Arunima Gaur besides Bronze winning Thai Kanyakom Hirunphoem to emerge victorious with 35 hits out of 50 in the final. China's Sihang Qin, who was a finalist in the event at the senior world cup held earlier this month in Guadalajara, Mexico, won Silver, finishing one hit behind Muskan with 34. Earlier, Muskan and Manu, who had to be satisfied with a fourth place finish in the individual event, combined with Devanshi Rana to ensure the Team Gold in the event was also bagged by India. They totaled 1715 after the qualification rounds to leave behind India's second team comprising of Arunima Gaur, Mahima Turhi Agrawal and Tanu Rawal in Silver medal position with a combined score of 1705. Team Thailand won the Bronze in the event. This was Manu's sixth ISSF Gold medal of the month as she followed up her two Golds at the senior World Cup with four in Sydney. In the men's skeet, Anant Jeet Singh Naruka, shot a superb 121 in qualifying to enter the final round but ended fifth eventually with 24 hits in the first 30 shots. China's Xuyang Dou won Gold in the event with a junior world record score of 58 out of 60 hits. Italians Matteo Chiti and Niccolo Sodi won Silver and Bronze with scores of 52 and 42 (ruled out after 50 shots) respectively. Anantjeet did however come away with a Silver medal in team section along with Ayush Rudraraju and Gurnihal Singh Garcha for a combined score of 348, which was behind Italy's 357. In the women's 25m Pistol, Arunima Gaur was the best placed Indian in qualifying with a score of 575, leading a group of three Indians, Manu with 574 and Muskan with 573, into the eight-woman final. Gunning for her seventh ISSF Gold medal of the month, Manu had the worst possible start drawing a blank in the first series of five shots in the final. In the end, she did well to finish fourth ahead of Arunima who settled for seventh place. Muskan,meanwhile, was shooting consistently barring the fifth series of the 10 five-shot series final and went into the last series two ahead of second placed Chinese Qin. In the last series, Muskan got four out of five and even though the Chinese shooter hit a perfect five, it was not enough to stop Muskan from securing Gold. India thus ended the ISSF Junior World Cup, second in the medal standings with nine Gold, five Silver and eight Bronze medals for a total of 22 medals. China topped the standings with nine Golds, eight Silver and eight Bronze medals for a total of 25 medals won. Italy were third with three Gold medals
---
Smith, Warner should participate in IPL: Nehra
Bhopal:MMNN: 27 March 2018


Former India speedster Ashish Nehra believes Steve Smith and David Warner should participate in the Indian Premier League (IPL) and hailed the Australian skipper Smith for accepting his team's mistake. Speaking on the sidelines of the IPL franchise Royal Challengers Bangalore (RCB) association with tech giants HP for the upcoming season of the league, Nehra said,"If Smith has done something wrong, the ICC will take care of such things which they have already done, by penalising him." "But credit goes to Smith for admitting to his team's mistakes. Let bygones be bygones, both Smith and Warner are assets not only for Australia but also to their respective IPL teams," added he. On being queried whether the franchises should reconsider their decision of continuing with the two Aussies after the controversy, RCB bowling coach said,"It will be very sad if any IPL team fails to get their services. Whether they are retained as captains of their respective IPL teams, it's for the franchises to decide, but it will be a big loss to both Rajasthan (Royals) and Sunrisers (Hyderabad) if they lose players of such calibre." "I don't think they deserve such harsh punishments, whatever happened lets forget and move forward instead. He (Smith) has admitted his mistake and also stepped down as captain of his national team. You can't expect anything more than that," added Nehra. Significantly, Smith was handed a one-match suspension beside being fined 100 per cent of his match fee following the ball-tampering incident during the third Test against South Africa at Newlands. "These kinds of incidents have happened even in the past. Australians always like playing the hard way across generations, but crossing the line isn't a fair thing," added the 38-year-old.
---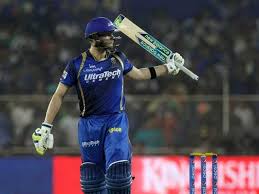 IPL 2018: Steve Smith Steps Down As Rajasthan Royals Captain, Ajinkya Rahane Named His Replacement
Bhopal:MMNN: 26 March 2018


In the aftermath of the ball-tampering controversy that jolted Australian cricket during their third Test of the ongoing four-match Test series against South Africa, Steve Smith has stepped down as the captain of Indian Premier League (IPL) franchise Rajasthan Royals. India's top-order batsman Ajinkya Rahane has been named Smith's replacement to lead the 2008 IPL winners in the 11th edition of the tournament. Zubin Bharucha, a Rajasthan official said, "The incident in Cape Town has certainly disturbed the cricketing world. We have been in constant touch with the BCCI and taken their counsel. Furthermore, we have been in regular contact with Steve. It's in the best interest of the Rajasthan Royals that he steps down as Captain so the team can get ready for the start of the IPL without the ongoing distractions." Speaking about Rajasthan's new captain, Bharucha added, "Ajinkya Rahane has been an integral part of the Royals family for a long time now and he understands the culture and values of our team. We have absolutely no doubt that he will be a great leader of the Rajasthan Royals." "Rajasthan Royals will do everything possible to protect the values and the integrity of the game. We agree with Steve's decision to step down as captain, and we are fortunate to have such a capable successor with Ajinkya Rahane. It is important that all cricket fans retain a balanced perspective on the situation. What happened in South Africa was clearly wrong, especially given that it appears to have been pre-meditated. That said, this will be a difficult time for Steve as well, given how much he cares about the game." said Manoj Badale, the co-owner of Rajasthan Royals The Royals will be making a comeback in this year's IPL after they were suspended in 2015 for two years owing to betting allegations. They handed over the captaincy to Smith in February, following the mega IPL auction. Smith was a part of the Rajasthan Royals in 2014 and 2015 and was the only player retained by the franchise in 2018. The Australian skipper had led the Rising Pune Supergiant to the final of the IPL in 2017, where they lost to eventual champions Mumbai Indians. ICC, fined Smith's 100 percent match fee and handed him a one-Test ban, while, Cameron Bancroft got a 75 percent fine and three demerit points for ball-tampering incident. On Saturday, Cameron Bancroft was caught on camera, using yellow sticky tape laden with dirt to alter the condition of the ball. Smith and Bancroft fronted the press, and in the most stunning revelation, admitted to cheating in an explosive press conference but the former refused to step down as captain. "I saw an opportunity to use some tape, get some granules from the rough patches on the wicket and try to change the ball condition," Bancroft said. "It didn't work; the umpires didn't change the ball. But once I was sighted on the screens and having done that, that resulted in me shoving it down my trousers," he added. "It was a pre-planned move concocted by the Australian leadership group over lunch", Smith admitted. "I'm not proud of what's happened. It's not within the spirit of the game," Smith said. "My integrity, the team's integrity, the leadership group's integrity has come into question and rightly so", he added. There have been calls for Smith to step down or be sacked as Australia skipper after he admitted to being the mastermind of the ball-tampering saga. Consequently, Smith and David Warner stood down as captain and vice-captain of the Australian cricket team for the third Test, the Australian cricket board confirmed on Sunday.
---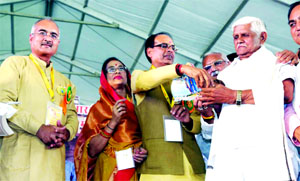 Soumyajit Ghosh, accused of rape, placed under provisional suspension by TTFI
Bhopal:MMNN: 24 March 2018


The Table Tennis Federation of India (TTFI) today placed former national champion Soumyajit Ghosh, accused of rape and molestation a teenager in West Bengal, was placed under provisional suspension. The TTFI, the supreme governing body of Table Tennis in India, in a release today said that "its executive body has been placed Soumyajit Ghosh under provisional suspension, pending final outcome of the police investigation and court verdict, if any, on the alleged rape charges against him by a teenager. During the suspension, the paddler will not be able to participate in any tournament, national or international. " The EB, based on the legal opinion sought by TTFI, unanimously decided after discussing the matter with its members through a video conferencing earlier in the day. The decision of the EB is as follows: " The Executive Board of the TTFI, taking cognizance of the media reports and the FIR filed against Soumyajit Ghosh, has unanimously decided to suspend the player and restrain him from participation in all tournaments until further orders. " During its deliberations, the EB took notice of the IPC sections (376, 417, 513, 120(B) and Section 4 of the POCSO Act) under which the Barasat Police (WB) has charged Ghosh. Accordingly, the EB members felt that the charges levelled against Ghosh are of grievous nature and they warranted placing him under provisional suspension immediately. EB suggested to TTFI that the player and all authorities concerned should be informed forthwith of the decision"Meanwhile. The West Bengal police is considering to summon Table Tennis player Soumyajit Ghosh. An FIR has been lodged with the Barasat women's police station, where the Arjuna awardee paddler has been booked under the IPC sections for rape, criminal conspiracy, causing miscarriage without the woman's consent and cheating.The allegations have been leveled by the 18-year-old girl and her father. Soumyajit Ghosh, former national champion from Siliguri in north Bengal, was now training in Germany for the April 4-15 Commonwealth Games in Gold Coast. Though Ghosh denied the allegations, he may be summoned by the West Bengal police to face questions after the complaint lodged against him.
---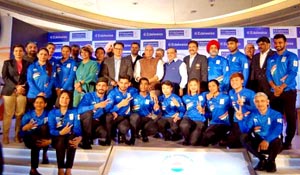 IOA organises prog for Indian team going to CWG 2018
Bhopal:MMNN: 23 March 2018


The Indian Olympic Association on Thursday organised a special programme in Delhi for the 222-member Indian team, going to participate in the Commonwealth Games, to be held in Australia's Gold Coast. Union Home Minister Rajnath Singh and Minister of State for Home Kiran Rijiju was also present in the programme, to motivate them for better performance in the Commonwealth Games for the Indian athletes. The Minister also met the players and officials and conveyed his best wishes. India's 222-member team will participate in the Commonwealth Games, starting on April 4 in Australia's Gold Coast, where players will try to win medals in 15 different games. This includes weightlifting, wrestling, basketball, athletics, lawn ball, boxing, table tennis and para sports. Many Indian players have already left for Australia, to adapt to foreign conditions. President of the Olympic Association Dr Narendra Dhruv Batra said on this occasion, "I am feeling very happy to send this team of my best players to Australia. We believe that these players will come out with flying colours".
---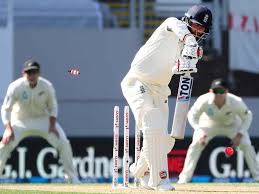 New Zealand vs England, 1st Day-Night Test: England Narrowly Avoid Lowest Total In Test Cricket History
Bhopal:MMNN: 22 March 2018


England were bowled out for 58, their sixth lowest score ever, after being sent into bat in the first day-night Test against New Zealand in Auckland on Thursday. England's innings lasted just 20.4 overs with New Zealand pacer Trent Boult taking career-best figures of 6 for 32 while his team-mate Tim Southee claimed four for 25. For New Zealand, Craig Overton, batting at number nine, top scored with an unbeaten 33. At 23 for 8, England threatened New Zealand's most unwanted record of the lowest ever Test score, 26, before they recovered to be all out for 58. At 27 for 9, England's lowest Test innings of 45 -- against Australia in 1887 -- was also in jeopardy. But Overton's unbeaten 33 lifted England to their sixth lowest total in Test cricket history. England captain Joe Root, Ben Stokes, Jonny Bairstow, Moeen Ali and Stuart Broad departed without troubling the scorers. List of England's six lowest Test innings: - 45 vs Australia in Sydney, January 28, 1887 - 46 vs West Indies in Port of Spain, March 25, 1994 - 51 vs West Indies in Kingston, February 4, 2009 - 52 vs Australia at The Oval, August 14, 1948 - 53 vs Australia at Lord's, July 16, 1888 - 58 vs New Zealand in Auckland, March 22, 2018 The pitch for the first day-night Test in New Zealand has a slight green tinge, but not enough to concern the batsmen.
---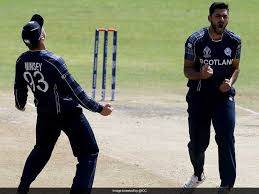 ICC World Cup 2018 Qualifier, West Indies vs Scotland, Live Score: Safyaan Sharif Shines As Windies Score 198
Bhopal:MMNN: 21 March 2018


Safyaan Sharif (3/27) starred with the ball as West Indies were bowled out for 198 in 48.4 overs in the ICC World Cup qualifiers Super Sixes match at Harare Sports Club on Wednesday. Scotland winning the toss, opted to field as their decision bore fruit. Scotland struck early as Chris Gayle departed for a first-ball duck. West Indies were two down in the first three overs as the Scotland bowling department looked in fine form. However, Marlon Samuels (51) and Evin Lewis (66) steadied the West Indies innings, stitching together a 121-run partnership. The partnership were broken by Bradley Wheal in the 30th over. Following which, Windies continued to lose wickets at regular intervals. The winner of Wednesday's match between the Windies and Scotland will qualify for the ICC Cricket World Cup 2019 and if Zimbabwe beat UAE on Thursday, then they will claim the second qualifying spot. Zimbabwe's fate is also still in their hands despite a first loss of the competition, as victory over the United Arab Emirates on Thursday would still secure qualification
---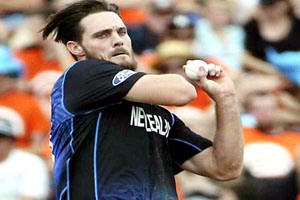 IPL 2018: Mitchell McClenaghan replaces injured Jason Behrendorff in MI squad
Bhopal:MMNN: 20 March 2018


New Zealand pacer Mitchell McClenaghan will replace his Australian counterpart Jason Behrendorff in the Mumbai Indians (MI) squad for the upcoming season of the Indian Premier League (IPL). 27-year-old Behrendorff, who was pocketed by MI for Rs 1.5 crore, is suffering from a back problem and hence pulled out of the cash-rich league. The IPL Technical Committee on Monday approved the replacement and said that in accordance with the Player Regulations, the Mumbai Indians were allowed to choose a replacement from the Registered and Available Player Pool (RAPP). Defending champions Mumbai Indian will kick-off their IPL 11 campaign against Chennai Super Kings in the tournament opener on April 7 at their home ground- Wankhede Stadium.
---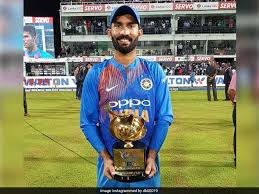 Nidahas Trophy Final: Virat Kohli Lauds Dinesh Karthik For Last-Ball Heroics
Bhopal:MMNN: 19 March 2018


Dinesh Karthik did the unthinkable, smacking a last-ball six to give India a memorable four-wicket win over Bangladesh in the Nidahas Trophy final at the R. Premadasa Stadium in Colombo on Sunday night. Needing five off the last ball, Karthik smashed Soumya Sarkar for a maximum over extra cover to send the crowd and his teammates into a frenzy. India skipper Virat Kohli, who was rested from the Nidahas Trophy, was all praise for Karthik and the Indian team and took to Twitter on Monday to send a message to India's latest hero. Kohli praised his teammates for a "complete team performance" and lauded Kohli for his special knock Former, current India cricketers and sportstars too were thrilled with India's win and Karthik's heroics Chasing 167 for victory, India found themselves in a spot of bother early on as Shikhar Dhawan (10) and Suresh Raina (0) fell before the fourth over. Stand-in skipper Rohit Sharma and KL Rahul strung together a crucial 51-run stand to bring India back into the contest. While Rahul was dismissed for 24, Rohit went on to score his 14th T20I half-century. However, Rohit failed to kick on from there and fell to Nazmul Islam for 56. India were 98 for four in 13.2 overs, still needing 69 off 40 balls when Rohit was dismissed. Surprisingly, the Indian team management decided to send Manish Pandey and Vijay Shankar ahead of Dinesh Karthik and that didn't work to India's advantage. Both players struggled and their sluggish innings left India in heaps of trouble. Vijay Shankar, in particular, struggled big-time, scoring 17 off 19 balls. Karthik, who came at No.7, immediately hit the ground running and in the end his innings of 29 not off just 8 balls got India across the line
---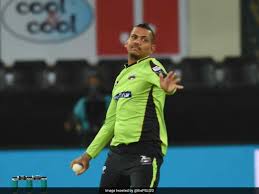 Sunil Narine In Trouble Ahead Of IPL, Bowling Action Reported In Pakistan Super League
Bhopal:MMNN: 16 March 2018


West Indies spinner Sunil Narine, who will be playing for Kolkata Knight Riders in the Indian Premier League (IPL) 2018, has been reported for a suspected illegal bowling action during a Pakistan Super League (PSL) match between Lahore Qalandars and Quetta Gladiators at Sharjah. For the time being, Narine has been placed in the warning list, which means he can be picked in the team and continue to bowl in the tournament. Narine was one of two players retained by KKR in the mega IPL auction earlier in the year and the latest setback for the Windies spinner may end up affecting his participation in the IPL that begins on April 7. Narine has been reported for a suspected illegal bowling action during Wednesday's PSL Twenty20 game between Lahore Qalandars and Quetta Gladiators at Sharjah," said a Pakistan Cricket Board statement. Lahore are already out of the play-offs and will play their last match against Peshawar Zalmi in Sharjah on Friday. "The match officials' report on Narine's bowling action will be sent to Cricket West Indies (CWI) and he will have to go through the process that is followed by the CWI, for suspected illegal bowling actions," added the statement. Narine, who has played six Tests, 65 one-day and 48 Twenty20 internationals, was first reported for an illegal action during the Champions League in India in 2014. As a precaution he was withdrawn from the West Indies squad for the 2015 World Cup and only returned after remodelling his action. Narine was then reported again in an international match in Sri Lanka in November 2016 and was suspended after biomechanical tests proved his action was beyond the 15 degree limit allowed under the International Cricket Council's rules. Narine was only cleared in April 2016 before the Indian Premier League (IPL), another Twenty20 tournament where he plays for Kolkatta Knight Riders.
---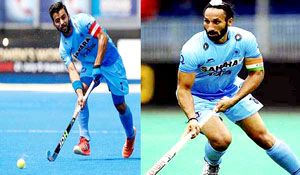 Manpreet to lead 18-man hockey squad for CWG 2018; Sardar Singh dropped
Bhopal:MMNN: 13 March 2018


Veteran player and former captain of Indian Hockey Team Sardar Singh was dropped from the team on Tuesday, while midfielder Manpreet Singh was given the captaincy for the Games which are scheduled to be held in Gold Coast from April 4 to 14. Hockey India (HI) announced the team for the Commonwealth Games, in which, apart from Sardar Singh, experienced Indian player Ramandeep Singh has not been included. Goalkeeper PR Sreejesh has returned. Suraj Karkera was named as the back up goalkeeper in the 18-man squad. Manpreet will lead the team while Chinglensana Singh will be vice-captain. The Indian Team is placed in group B along with Pakistan, Malaysia, Wales and England. The team will start their campaign against Pakistan on April 7. Six defenders have been included in the Indian team, with the experienced Rupinder Pal Singh is returning back to the squad. Apart from this, Harmanpreet Singh, Varun Kumar, Kothajit Singh, Gurinder Singh and Amit Rohidas are in the squad. Akashdeep Singh, SV Sunil, Junior World Cup winner Gurjant Singh, Mandeep Singh, Lalit Upadhyay and Dilpreet Singh will be responsible for the forward line. The selectors have come out with a good combination of young and experienced players in the team for the Commonwealth Games "This squad has been picked keeping in mind the performance in the previous tournaments since the Asia Cup 2017. We have tried out different combinations in the previous tournaments and we are sure that this combination will work in Commonwealth Games 2018," said coach Sjoerd Marijne. "This team has been improving with every match and while we could not produce a podium finish at the 27th Sultan Azlan Shah Cup 2018, it will have no influence on how we are going to play in Australia and we will be going there with a mindset to win," he added. In the previous two editions, India have never won the gold medal at Commonwealth Games, they have finished behind Australia, who clinched the gold. But captain Manpreet is also confident of good performance in the games "Our first aim is to do well in the group stage because we have some strong teams in our Pool. It's extremely crucial to top our table and make the semi-final but if we do meet Australia in the knockouts, I believe we will be up for a strong challenge." said Captain Manpreet Singh. Squad - Goalkeepers: PR Sreejesh, Suraj Karkera; Defenders: Rupinder Pal Singh, Harmanpreet Singh, Varun Kumar, Kothajit Singh Kadangbam, Gurinder Singh, Amit Rohidas; Midfilders: Manpreet Singh, Chinglensana Singh Kangujam, Sumit, Vivek Sagar Prasad; Forwards: Akashdeep Singh, SV Sunil, Gurjant Singh, Mandeep Singh, Lalit Kumar Upadhyay, Dilpreet Singh
---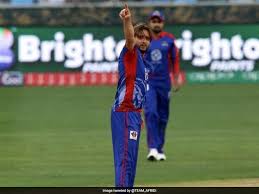 Watch: Shahid Afridi Gives Batsman Rude Send-Off, Later Apologises On Twitter
Bhopal:MMNN: 12 March 2018


Shahid Afridi continued to impress with the ball in the ongoing Pakistan Super League (PSL) with his figures of three for 18 helping the Karachi Kings ease to a 63-run win over Multan Sultans. Afridi produced a peach of a delivery to send West Indian big-hitter Kieron Pollard packing and then went on to claim Saif Badar's wicket to all but assure his team a crucial win. The PSL has already seen some fiery clashes between players and after cleaning up Badar, 19-year-old Pakistan batsman, Afridi showed the youngster the way back to the dressing room Afridi is well respected in Pakistan's cricketing circles and that was clear to see when Badar took to Twitter and wrote a special message for Afridi despite the rude send-off. Badar attached the video of the send-off and wrote: "Still love you Shahid bhai #legend". The message must have struck home as Afridi soon replied, apologising to the young batsman. "Im sorry what happened that was momentum of the game..I always support my youngester.Good luck," replied Afridi. The former Pakistan captain might not be having the best of times with the bat in the PSL but is surely making a difference for his team, Karachi Kings, with the ball. The veteran all-rounder is currently third in the list of top wicket-takers in PSL 2018. In six matches, Afridi has taken 10 wickets at a brilliant strike rate of 13.2. But more importantly for his team, Afridi has the best economy rate (5.72) among the top 20 wicket-takers in the T20 league this season. In the match against Multan Sultans, Afridi bowled a fourth maiden over of his PSL career which is the most for any bowler in the tournament's history
---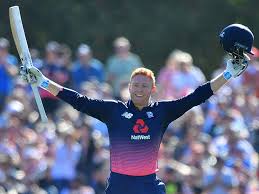 Jonny Bairstow's Century Powers England To Series Win Over New Zealand
Bhopal:MMNN: 10 March 2018


A masterful century by Jonny Bairstow saw England cruise to a seven-wicket win in the deciding one-day international against New Zealand to wrap up the series 3-2 in Christchurch on Saturday. Bairstow's 104 off 60 deliveries, backed by 61 from fellow opener Alex Hales transformed the winner-takes-all showdown from an expected tight contest into a one-way event. New Zealand, sent in to bat, struggled to 223 with the last wicket falling on the penultimate ball and England knocked off their target in 32.4 overs with Ben Stokes finishing the match with a six. Both sides were hit with late replacements but with marked differences. New Zealand's batting maestro Ross Taylor failed a late fitness test and was replaced by Mark Chapman who made a three-ball duck. England lost Jason Roy to a back spasm and his replacement Hales opened with Bairstow in a 155-run stand for the first wicket. Hales was the second wicket to fall when England were on 177 and just 47 runs short of victory. Eoin Morgan had a short stay for eight while Ben Stokes was 26 not out at the end with Joe Root on 23. England's domination began at the start of the day when Morgan won the toss and elected to bowl. Midway through the 26th over, New Zealand were 93 for six while England were 192 for two at the same stage. Bairstow toyed with the best of New Zealand's bowling stocks as he smacked nine fours and six sixes. He eventually brought about his own downfall by belting the stumps as he stepped back to cut a wide Trent Boult delivery. Hales was at the crease for 74 deliveries for his 61 which included nine boundaries. After the first four ODIs, which had the series level at 2-2, the England bowling attack had the New Zealand batsmen well worked out. Colin Munro went on the second ball he faced, caught behind off Chris Woakes for the third time in five innings and for his second consecutive duck. Mark Wood bowled Kane Williamson for 14 before spinners Adil Rashid and Moeen Ali stepped up to decimate the middle of the New Zealand innings. Rashid, who finished with three for 42, accounted for Tom Latham (10), Martin Guptill (47) and Colin de Grandhomme (six). Mitchell Santner and Henry Nicholls put on 84 for the seventh wicket to give the innings some substance. Santner, who rescued New Zealand in the first match, hit a personal-best 67 while Nicholls was out for 55. Woakes, who claimed Santner's wicket, was the most economical of the England bowlers taking three for 32 off his 10 overs.
---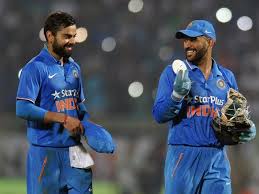 How MS Dhoni's Selfless Act Helped Virat Kohli, Others Get Mega BCCI Contract
Bhopal:MMNN: 9 March 2018


Former India captain Mahendra Singh Dhoni was relegated from the top-paid bracket after the Board of Control for Cricket in India (BCCI) on Wednesday introduced an A+ category (Rs 7 crore) in the central contracts for which only five players, including captain Virat Kohli, were picked. Dhoni was bracketed in the A category (Rs 5 crore) along with Ravichandran Ashwin, Ravindra Jadeja, Murali Vijay, Cheteshwar Pujara, Ajinkya Rahane and Wridhhiman Saha. Asked about Dhoni's demotion, a senior BCCI official said: "It's a simple logic that selectors have applied. Play more and get paid more. The five in question are indispensable in all three formats right now. They deserved to be paid more. Also Ravi Shastri, Kohli and Dhoni have been taken into confidence." The suggestion to incorporate a Grade A+ category came from Dhoni and Kohli. "This suggestion originated from Virat and MS in the discussions. The players wanted this category to be dynamic and to feature only the best performers," Vinod Rai told ESPNcricinfo. Dhoni, who no longer plays Test cricket for India, along with Kohli wanted only those playing all three formats to be handed the top contract. In a sense, he put the interests of his players before his own. "Their logic was this category would have only players featuring in all three formats, players who are in the top-10 rankings. They wanted a category of pure excellence where you perform and you are rewarded. And hence the players would not occupy a permanent slot in this category because if you don't perform then you slip down the order," Rai added. Former coach Anil Kumble, who had initiated the discussions about pay structure, recommended the top contract of Rs 5 crore in his presentation before the CoA and BCCI bosses. The batting troika of Kohli, Rohit Sharma, and Shikhar Dhawan along with pacers Bhuvneshwar Kumar and Jasprit Bumrah were selected for the A+ category, which will ensure them annual contracts worth Rs 7 crore each. While paceman Mohammed Shami's name has been withheld on allegations of domestic violence and adultery by his wife, veteran Yuvraj Singh and young Rishabh Pant have been omitted from the last list even as Suresh Raina makes a comeback. The B category will feature KL Rahul, Umesh Yadav, Kuldeep Yadav, Yuzvendra Chahal, Hardik Pandya, Ishant Sharma and Dinesh Karthik. In Grade C will be Kedar Jadhav, Manish Pandey, Axar Patel, Karun Nair, Suresh Raina, Parthiv Patel and Jayant Yadav. The Grade B category contracts are worth Rs three crore, while those in Grade C are of Rs one crore. The annual contracts are for the period from October 2017 to September 2018. From the previous Rs 2 crore (top category), the CoA-led BCCI increased it by 350 percent to make it Rs 7 crore. The second category has seen 500 percent rise at Rs 5 crore.
---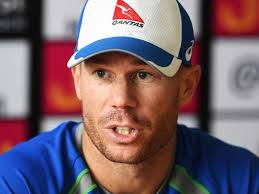 David Warner Opens Up On Quinton de Kock's "Vile, Disgusting" Wife Remark
Bhopal:MMNN: 8 March 2018


Australia vice-captain David Warner says he will always stick up for his family after claiming a "vile and disgusting" remark about his wife by South Africa's Quinton de Kock led to their ugly altercation. Both players were punished Wednesday for the bust-up during the opening Test in Durban, with Warner fined 75 percent of his match fee and De Kock 25 percent. They are free to play the second Test starting Friday in Port Elizabeth, although Warner was also given three demerit points, meaning he will be banned if he gets one more within the next year. Warner admitted he let his emotions take over after confronting the Proteas wicketkeeper/batsman as the players walked up a narrow staircase to the dressing rooms during the tea interval on Sunday. Footage was captured on CCTV and leaked, showing the Australian being restrained by his team-mates. Warner said he was used to taking flak from fans and opposition players, but claimed De Kock's remark crossed a line. "The other day I was probably out of line. I've seen the footage and I regret the way it played out but for me -- it is how I am and I responded emotionally and regretted the way I played out," he told Australian media in South Africa. "But I'll always stick up for my family. "I cop it left, right and centre, especially off the field from spectators. I am used to that and it doesn't bother me. "But in the proximity of my personal space and behind me, a comment that was vile and disgusting and about my wife and just in general about a lady was quite poor, I felt." He added: "When it comes to family or racism comments or anything like that, that's just a no-go zone." New footage shows the pair walking from the ground together and Warner is heard to call De Kock a "fucking sook", according to The Australian newspaper, referring to someone who is soft or easily upset. He apparently responded by making disparaging remarks about Warner's wife Candice, a model, which escalated the row as they made their way to the dressing rooms. South African coach Ottis Gibson has defended De Kock against allegations he provoked the heated altercation. "I think everybody just needs to focus on cricket. Calm down and get back to cricket," he said. Warner and De Kock are yet to speak since the incident but the Australian opener said he hoped to break the ice at some point in the near future. "Hopefully I can speak to him in the next couple of days, or after the game, or after the series," he said. Match referee Jeff Crowe is expected to meet with skippers Steve Smith and Faf du Plessis on Thursday, spelling out how he wants players to behave when the series continues.
---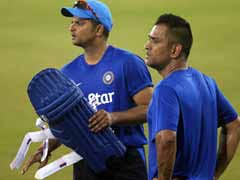 Suresh Raina Fails To Hear MS Dhoni's Instructions, Pays Price
Bhopal:MMNN: 28 February 2018


Mahendra Singh Dhoni may not be India's captain now, but you can't take the captain out of the wicket-keeper batsman. The 36-year-old has proved time and again that he is the best in the business despite handing over the baton to Virat Kohli. The Ranchi stalwart is often heard guiding and advising young players during the match and his instructions are often caught on the stump microphone. One such instance took place during the third and final T20I against South Africa in Cape Town when the former India skipper was heard giving instructions to Suresh Raina. Raina was bowling the 14th over of the South African innings after Axar Patel conceded 16 runs off his first over. Raina conceded three runs in his first three deliveries and just before he bowled the fourth, Dhoni was heard directing Raina on how to bowl the next delivery. "Dande pe tez mat daalna. Dande pe tez mat daalna. Dande pe tez mat daalna (Don't bowl fast and straight into the stumps. Don't bowl fast and straight into the stumps. Don't bowl fast and straight into the stumps.)," Dhoni was caught saying on the stump mic. Despite Dhoni's instruction of not to dart the ball in, the off-spinner, perhaps having missed the instructions, did exactly the opposite. As a result, Raina was hammered for back-to-back boundaries by South African debutant Christiaan Jonker.
---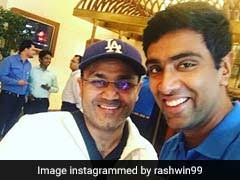 Virender Sehwag Discloses Why He Chose Ravichandran Ashwin As Kings XI Punjab Captain
Bhopal:MMNN: 27 February 2018


The Indian Premier League (IPL) franchise Kings XI Punjab (KXIP) on Monday named India off-spinner Ravichandran Ashwin their captain for the 11th edition of the tournament. The news was disclosed during a Facebook live session conducted by former India batting star and KXIP mentor Virender Sehwag. While Ashwin's captaincy news wasn't received warmly by the fans, many of whom backed Yuvraj Singh for the job, Sehwag revealed why he chose Ashwin over the latter. Though the KXIP mentor pointed out that Yuvraj too was among candidates for the captaincy, the team management agreed on Ashwin being a 'long-term' choice. Sehwag further added that he always wanted a bowler to be a captain because a bowler understands the game much better than anyone else. The former India opener also said that Ashwin would do wonders for the team. "I always thought that if someone should become the captain it should be a bowler because I am a great fan of Wasim Akram, Waqar Younis, Kapil Dev. These were bowlers, who went on to become captains and did really well for the team. I'm sure Ashwin would wonders for Kings XI Punjab this season," Sehwag said. Backing his decision, Sehwag pointed out the best quality of Ashwin that made him the captain of the team. "The best quality in Ashwin is that he is very smart and he can change the bowlers very quickly. He understands the T20 format better than anybody else because he used to bowl in Powerplay, he used to bowl in slog overs. So, he knows what to do in T20 format," the former batsman asserted. Ashwin, who is currently out of the Indian team, said that he is really excited to take on the responsibility of the team. "I'm really excited to take this responsibility. It's not been coming quite easily and it is Viru pa's trust that got me here. For me, it is somebody who has given me the opportunity for the first time to try and showcase my captaincy skills, which I did for the first time when I was 20-year-old and ever since this is the next opportunity that I've got," Ashwin said. "I will definitely give my best, have a lot of fun and try and play exciting brand of cricket this year. We look Punjabi, we play Punjabi," Ashwin quipped.
---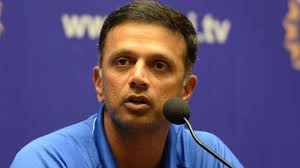 BCCI Accepts Rahul Dravid's Request Of Equal Pay For Under-19 Team Management
Bhopal:MMNN: 26 February 2018


India great Rahul Dravid played a magnanimous hand as the Prithvi Shaw-led team won the 2018 ICC Under-19 Cricket World Cup for a record fourth time at Bay Oval, New Zealand earlier this month. Following the win, the Board of Control for Cricket in India (BCCI) had announced prize money for the team, coach and the support staff. But, the U-19 coach had refused to take any extra credit or money and asked for equal pay among the team management and staff. In the wake of Dravid's request, the BCCI on Sunday accepted the request and went forward with equal pay for the coaching staff. The BCCI had earlier announced Rs 50 lakh for Dravid and Rs 30 and 20 lakh respectively for other members of his support staff and players. The staff included fielding coach Abhay Sharma and bowling coach Paras Mhambrey. It's a bit embarrassing at times because I tend to get a lot of attention and focus, but it is really about the support staff and the quality of people that we've had. I don't want to mention names but everyone in the support staff has put in a great effort. We do the best for the kids," Dravid had said earlier. According to a report in the Indian Express, the BCCI has now announced that every member of the coaching staff, including the coach, will receive Rs 25 lakh. "From the time the award was announced, Dravid wasn't happy with him getting much more than others. He informed the Board that he felt that every member had played an equal role in the team winning the World Cup. It surprised many in the BCCI that he was ready to take a cut in his own earning," the Indian Express quoted a BCCI board member as saying. Following the U-19 triumph, Dravid had said, "Coaching this team I tend to get a lot of attention, but it is really about the quality of support staff that we have had and the effort they have put in has been amazing
---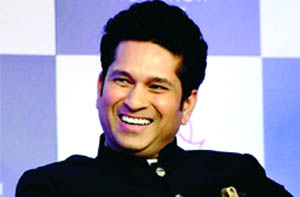 T20 Mumbai League Ambassador Sachin Tendulkar hails Mumbai as Heart of Indian Cricket
Bhopal:MMNN: 24 February 2018


With a fortnight to go for the much-awaited T20 Mumbai League, Sachin Tendulkar, League Ambassador was part of a celebratory atmosphere at Taj Lands End here today. Mumbai's very own internationally acclaimed cricketing legend encouraged participation and spoke on the upcoming league, and the importance of such platforms for aspiring young Mumbai cricketers.Probability Sports India Private Limited, a consortium of Probability Sports and Wizcraft, hosted this event in the presence of distinguished guests including Ashish Shelar, president, Mumbai Cricket Association (MCA); Yatin Shah, Founder and Executive Director - IIFL Investment Managers; and Kadar Makani, CEO - Probability Sports. The city-based T20 Mumbai League, conducted with the approval and sanction of the Mumbai Cricket Association (MCA) and under its aegis, is a much-awaited sporting event with six teams participating in the inaugural season. The league is scheduled to take place between March 11 and 21 at the iconic Wankhede Stadium. The teams will be from Mumbai North, Mumbai North-West, Mumbai North-East, Mumbai North-Central, Mumbai South-Central, and Mumbai South. Invitation to Bid for team ownership was conducted recently, and successful bidders will be announced after a detailed evaluation of the bids. Speaking on the occasion, Ashish Shelar, president, Mumbai Cricket Association (MCA) said, "The T20 Mumbai League is a fantastic platform to blend established, and promote budding cricket stars of Mumbai. The Mumbai Cricket Association is happy to organise and promote this league where our Mumbaikar players get an opportunity to demonstrate their caliber of cricket and get acknowledged in front of home crowds. The interest from players from across the city is immense; clearly, countdown to the commencement of the league has begun." Sachin said, "Being associated with the T20 Mumbai League and motivating these young players is an honour for me. The Mumbai brand of cricket is iconic, and has stood the test of time through decades. This being home, Mumbai has a very special place in my heart. Training, supporting and preparing emerging cricketers through platforms such as the T20 Mumbai League will help Mumbai and also India stay on the top in cricket. This league is definitely the beginning of a beautiful tomorrow." Yatin Shah, Founder and Executive Director - IIFL Investment Managers said, "IIFL is delighted to support Probability Sports, an organization which is managing a large scale league such as the T20 Mumbai League. Probability Sports aims to promote talented cricketers of the city to play a competitive league to develop their cricketing skills and prepare them for a bright future in the International cricket." Kadar Makani, CEO - Probability Sports said. "Having Sachin Tendulkar amidst us today is a proud moment for all of us associated in the creation of this league. With just 16 days left for the commencement of the league, we are extremely excited, and promise Mumbaikars a league of their own that they can be proud of." The T20 Mumbai League is conceptualised by the Mumbai Cricket Association (MCA), partnered with Wizcraft International Entertainment Pvt. Ltd., and Probability Sports.
---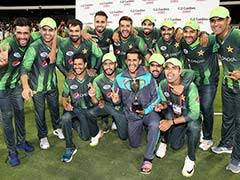 Pakistan Retain Top Ranking In T20Is After ICC's 'Clerical Error
Bhopal:MMNN: 23 February 2018


T20 tri-series triumph also featuring New Zealand and England. According to cricket.com.au, a calculation provided by an ICC spokesperson last week had stated that if Australia went unbeaten through the tri-series, they would leapfrog Pakistan and be crowned the new world No.1. However, the website said that ICC clarified on Wednesday, saying the initial calculation was a clerical error and it is in fact Pakistan who have retained top spot on decimal points. When ratings points were rounded off, ICC said, Australia were second on 125.65, 0.19 points behind Pakistan on 125.84. "Although both Australia and Pakistan are on 126 points, when the points are rounded off Australia finish on 125.65 points, 0.19 points behind Pakistan who aggregate 125.84 points," an ICC press release stated. Australia defeated New Zealand in the final at Eden Park in Auckland on Wednesday after having won all their league matches in the tournament played in a double-league format with England as the third team. It means Australia have still not been rated the number one T20 side in the world since the shortest form of the game began in 2011. Australia are currently ranked third in Tests and fifth in one-dayers. Meanwhile, India can close in on the top two with a series-clinching win in the third and final T20I against South Africa but would drop to 118 points if they lose the match at Newlands, Cape Town on Saturday
---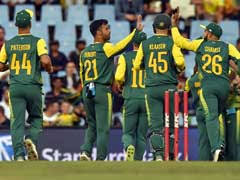 Bring On The Series Decider': Says This Cricketer After South Africa's 2nd T20I Win
Bhopal:MMNN: 22 February 2018


South Africa won the second T20I of the three-match series against India that helped them to level the series at SuperSport Park, Centurion. Although India got to a challenging total after losing wickets at regular intervals during powerplay, South Africa were up to the task as they chased the 189-run target with ease, riding on half-centuries from Heinrich Klaasen and skipper JP Duminy. As soon as Proteas won the second T20I match, South Africa's regular skipper in Tests and ODIs, Faf du Plessis took to Twitter and praised their team's performance. Du Plessis wrote, "Great character shown by a young protea team.well batted @jpduminy21 and @Heini22 .enjoyed @JDala3 bowling aswell.bring on the series decider. Earlier, Du Plessis was ruled out of the one-day series and the on-going T20I series against India due to a finger injury. Du Plessis sustained the finger injury in the first ODI that India won by six wickets. The South African captain took to micro-blogging site Instagram and wrote, "Thanx for all the kind messages.Not a result we wanted in the 1st game but a lot of cricket left in the series.Gutted to be out injured for the rest of the series with a fractured finger.looking forward to see some big performances from the men in green and gold." South Africa lost the one-day series 1-5 to India while the T20I series is locked at 1-1 with the third match to be played at Newlands, Cape Town on 24th February. This was the first time that India won a bilateral one-day series in South Africa, having lost the Test series 1-2.
---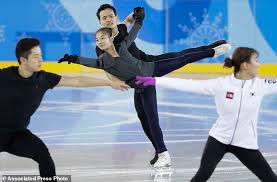 Winter Olympics: Britain's 'Cursed' Skater, Haunted By The Figure 6
Bhopal:MMNN: 21 February 2018


In her last six Olympic races, short-track speed skater Elise Christie has crashed out or been disqualified six times -- no wonder she's been dubbed "cursed" and "Britain's unluckiest Olympian". Christie is a world-record holder and triple world champion who came to the Pyeongchang Winter Games as one of Britain's few real hopes for gold. But the 27-year-old's Olympics ended in tears once more after she was disqualified from the 1,000m on Tuesday, her third failure in Pyeongchang. Christie's ill-fated campaign comes four years after she was disqualified from all three of her races at Sochi 2014. The Scot's travails have been followed closely in Britain -- and met mostly with sympathy. The Sun, the best-selling tabloid newspaper, branded her "cursed". In her native Scotland, The Herald called her "Britain's unluckiest Olympian". As Christie's Pyeongchang Games came to a dismal end, penalised for a rule infraction, she left the rink in tears. She also departed the arena in tears on Saturday -- in pain and on a stretcher -- after being wiped out in a collision with a Chinese rival in the 1,500m. Christie also crashed out in the final of the 500m, in which she is the world-record holder. At Sochi 2014, she was disqualified from the 500m, 1,000m and 1,500m. Christie also competed at Vancouver 2010, where her best result was 11th in the 500m. However, it hasn't deterred Christie, who said she will make another tilt at an Olympic medal at Beijing 2022. "In terms of me as a person, I didn't see this as, 'This is the Olympics and that's why it happened'," she said. "I guess with Sochi that's how I had seen it, like I wasn't supposed to be an Olympic medallist, it wasn't in me. "I don't see that now, I just see it as three races that went rubbish in the last four years." - Gold or bust? - Short track is a notorious for its crashes and penalties. In the women's 1,000m heats on Tuesday, six skaters were disqualified. And in the women's 3,000m relay A final, only two of the four teams finished the race. One reason is that the skaters race in such close proximity to one another, often bumping and tripping while whizzing round the rink at speeds of up to 50 kilometres (30 miles) per hour. But not everyone is convinced it is merely bad luck that is plaguing Christie. Britain's Daily Telegraph, reporting from Pyeongchang, said hard questions must be asked. "In a sport of such fine margins, the gap between success and failure is minuscule and unforgiving," the newspaper said. "Perhaps Christie's attitude that 'it's just unlucky it's happened at both Olympics' is a healthy outlook from a sanity perspective. "But, equally, it is worth asking the difficult questions as well, because talent is not the problem." The Guardian took a similar line, pondering whether she was too aggressive, too daring or simply cracked under the pressure. "After rewatching all of Christie's races in Sochi and Pyeongchang there is a case to be made that her all-or-nothing approach narrows the gap between glory and disaster by too great a margin," said the Guardian. "Hers is a muscular style, an eye-of-the-needle approach, a gold-or-bust attitude."
---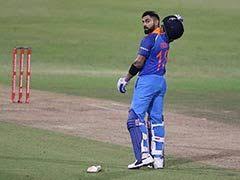 Virat Kohli On Brink Of A Feat That Only Viv Richards Has Achieved
Bhopal:MMNN: 20 February 2018


Virat Kohli is well and truly on his way to break most batting records in world cricket, there is no denying that. The Indian skipper is in the form of his life and no team seems capable of stopping his scoring spree. South Africa was being viewed as an acid test for the Indian run machine, and not only has he passed that test but aced it. During the sixth and final match of the ODI series against South Africa, Kohli smashed his 35th century and in the process broke a plethora of records and now he can add another feather to his already illustrious cap. Kohli is 130 runs away from scoring 1,000 runs in total in South Africa, which would make him only the second batsman in the history of cricket to do so on an international tour. The Indian skipper was the top run-getter in the Test series with 286 runs and then became the first ever batsman to score 500 runs in a bilateral series, ending with a mammoth 558 runs. In the first T20I in Johannesburg, Kohli managed 26 taking his aggregate on the South Africa tour to 870. Only West Indian legend Viv Richards has managed to score 1,000 or more runs on an international tour, achieving the feat in 1976 when he plundered a total of 1,045 runs on West Indies' tour to England. The West Indian great had scored 216 runs in ODIs and a whopping 829 runs in four Tests. Cricket great Don Bradman had scored a total of 974 runs in five Tests in Australia's tour to England but since there were no ODIs at that time, he couldn't breach the 1000-run mark on an international tour. In the Tests against South Africa, Kohli registered a high score of 153 with a century and a half-century to his name in the series. However, the Indian skipper took his game to another level in the ODIs, decimating the South Africans single-handedly. Kohli scored 3 centuries and half-century with a high score of 160 not out. His 558 runs in the ODIs came at an average of 186 and a strike rate of 99.46. The second T20I between India and South Africa will be played on Wednesday at Centurion while Newlands, Cape Town will host the final match of the tour on February 24.
---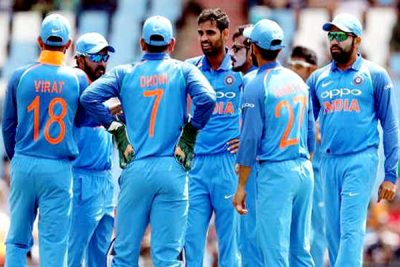 India beats South Africa by 28 runs
Bhopal:MMNN: 19 February 2018


Shikhar Dhawan's 72 runs of 39-ball with 10 fours and two sixes and fast bowlers Bhuvneshwar Kumar (five wickets for 24 runs) helped India to win against South Africa in the first Twenty20 International Cricket match on Sunday. India beat South Africa by 28 runs and took a 1-0 lead in the three-match series. India scored a strong score of 203 for five wickets, which was India's highest score in Twenty20 against South Africa. Bhuvneshwar's best bowling attack stopped South Africa on 175 for 9 wickets. With this win, India won the seventh match in the last eight matches against South Africa. For the first time in his career, Bhuvneshwar took five wickets in his Twenty20. He broke the top order of South Africa by sending the top three batsmen of the hosts team to pavilion. Bhuvi finished the host's struggle by sending Ria Henriques, who scored the highest 70 runs for South Africa. Farhan Behardien made 39 and Henrik Klassen 16 runs. Henriques scored eight boundaries and a six in his 50-ball innings. Apart from Bhuvai's five wickets, Jaydev Unadkat, Hardik Pandya and Yuswendra Chahal took one wicket each. Earlier, Sikhar Dhawan made the fourth half-century of his Twenty20 career which pushed India to reach 200 runs. Shikhar completed his 50 runs in 27 balls with the help of six fours and two sixes. Shikhar was dismissed for 155 in the 15th over as the fourth batsman. Dhawan added for the first wicket with Rohit Sharma (21), Suresh Raina (15) for the second wicket, 26 runs for the third wicket with captain Virat Kohli (26) and 59 for the third wicket with Manish Pandey (29 not out) and 47 runs for the fourth wicket, due to which India was in strong position. Rohit gave a good start in the first over of Dan Pietersen, he scored 18 runs with help of two sixes, including a four. However, once again he was sent to pavillion in the second over. Rohit scored 21 with two fours and two sixes in his from 9 balls. Virat scored 26 runs in 20 balls with two fours and a six. Later Virat was caught by Tabrez Shamsi
---

India aiming for 5-1 finish
Bhopal:MMNN: 16 February 2018


With the series already in their bag, Team India led by Virat Kohli would be aiming to end things off on a winning note when they take on hosts South Africa for the final time of the six-match rubber here on Friday. The men in blue had scripted history in Port Elizabeth as they won their maiden ODI series win on the South African soil. The historic win also helped India to clinch the top spot in ICC ODI Team Rankings. After losing the Test series, the men in blue made a successful comeback in the ODI series and pushed the hosts on backfoot in every department of the game. With everything going in India's way, the visitors will once again be the favourites when they clash against the Proteas in the sixth ODI at the Super Sport Park, here. Moreover, the Indian team management will breathe a sigh of relief as Rohit Sharma returned to form with a fantastic century in the fifth ODI. Also, the top order featuring Shikhar Dhawan and Virat Kohli who have fired consistently till now and the Indian batting will once again bank on them. Jasprit Bumrah will once again be the main threat with the new ball for the Proteas while the spin duo of Kuldeep Yadav and Yuzvendra Chahal is expected to trouble the South African batsman. On the other hand, South Africa will be looking to salvage pride under the leadership of stand-in captain Aiden Markram. Injuries have also hurt their chances in the series as their star players like Faf du Plessis, AB de Villiers, and Quinton de Kock featured in some part of the series only. The hosts batting department will be relying on Hashim Amla, Jean-Paul Duminy, AB de Villiers and David Miller while the bowling will mostly depend on pacermen Kagiso Rabada and Lungi Ngidi.
---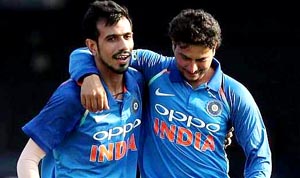 Chahal, Kuldeep break 12-year old record
Bhopal:MMNN: 15 February 2018


Team India's wrist spinners Yuzvendra Chahal and Kuldeep Yadav are redefining wrist spin in the 50-over format and the duo rewrote history on Tuesday when the visitors registered their maiden series win in South African soil. In the five matches of the series so far, which India leads 4-1, Chahal and Yadav have already bagged 30 wickets together which is the most by India's spinners in a bilateral series. The previous most was 27 wickets in the six-match series against England at home in 2006. The only other time when the Indian spinners took more wickets away from home was in the 2011 World Cup where they amassed 34 scalps. Also, the 16 wickets scalped by Yadav is the most ever by a spinner in any series in South Africa as he surpassed 14 wickets by Muttiah Muralitharan in the tri-series involving the home side and Pakistan in 1998. The men in blue will take on hosts South Africa for the final time in the series at SuperSport Park, Centurion on Friday.
---
Virat Kohli, After Series Win, Promises South Africa No Favors In Final ODI
Bhopal:MMNN: 14 February 2018


India captain Virat Kohli described his team's 73-run win in the 5th ODI against South Africa as a "complete performance". The win enabled India to take a winning 4-1 lead in the six-match series, their first success in seven bilateral or multi-team series in South Africa. Kohli, however, vowed no let ups in the final ODI of the series. "We want to win 5-1 but there might be a scenario to give a few (other) guys a chance." Kohli said with the series won using only 12 of India's 17-man squad. "It's a wonderful feeling to have created some history. The guys really got stuck in, with the bat and the ball and in the field as well." Kohli said praising the effort of his team. Rohit Sharma ended a personal South African hoodoo and set up a series win for India. The Mumbai batsman's 115 was his first major innings in three tours of South Africa. South Africa's chances of overhauling India's 274 for seven plummeted when they lost their first three wickets inside the first 13 overs. Hardik Pandya struck crucial blows by dismissing JP Duminy and AB de Villiers. Hashim Amla played a measured innings of 71 and shared partnerships of 62 with David Miller and 39 with Heinrich Klaasen. He was run out by a direct hit from Pandya, effectively ending the home team's hopes. Indian wrist spinners Kuldeep Yadav and Yuzvendra Chahal were effective on a slow pitch, taking four and two wickets respectively. Rohit's 17th one-day international century ended a run of low scores in South Africa. In 19 previous innings across both Tests and one-day internationals, his previous highest score was 47 and he had scored only 249 runs at an average of 13.11. He said he had ensured that he stayed in a good frame of mind despite not making big scores. "I have been enjoying South Africa. It's a good place to play cricket. I knew I didn't have to change a lot and the runs would come," he said. With the series won, using only 12 of India's 17-man squad, Kohli said: "We want to win 5-1 but there might be a scenario to give a few (other) guys a chance." Although he was the mainstay of the innings, Sharma was at least partially complicit in two run-outs, both of which happened after he sent his batting partner back. The first run-out accounted for captain Kohli, who made 36 -- his lowest score of the series -- in a second wicket stand of 105 with Rohit. Kohli called Sharma through for a risky single, then could not beat JP Duminy's direct hit at the bowler's end. Ajinkya Rahane was the second run-out victim, playing a ball to mid-on and almost reaching the other end of the pitch before realizing Sharma was refusing a run. Rohit hit 11 fours and four sixes in his 126-ball innings but should have been caught on 96 when Tabraiz Shamsi dropped a straightforward offering at third man off Kagiso Rabada. Rohit's 17th one-day international century ended a run of low scores in South Africa. In 19 previous innings across both Tests and one-day internationals, his previous highest score was 47 and he had scored only 249 runs at an average of 13.11.
---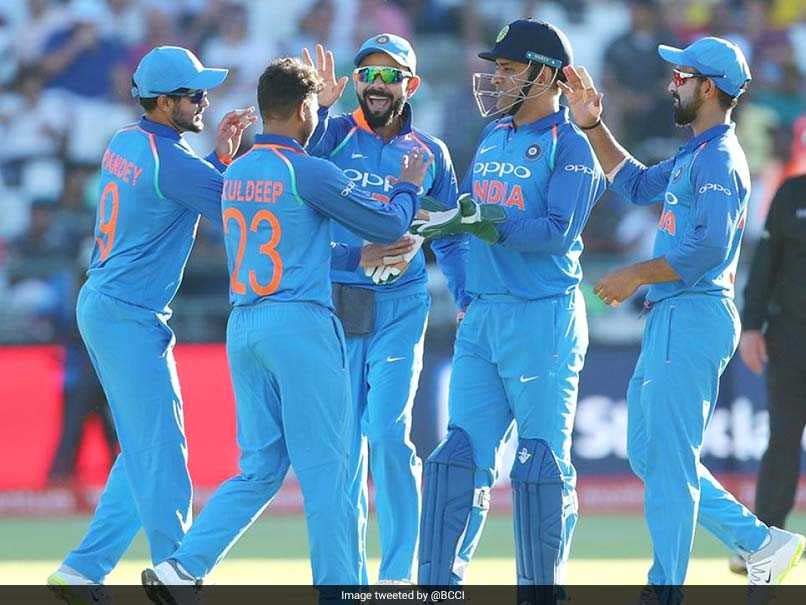 India vs South Africa, Live Cricket Score, 5th ODI: Visitors Win Toss, Opt To Field
Bhopal:MMNN: 13 February 2018


India will resume their hunt for glory on South African soil as they face the hosts in the fifth One-day International (ODI) at St George's Park in Port Elizabeth on Tuesday. India's pursuit of a maiden ODI series triumph in South Africa was derailed briefly as the hosts fought back brilliantly to win the fourth ODI in Johannesburg. India, who lead the six-match series 3-1, lost by five wickets in the rain-curtailed 'Pink ODI'. India's wrist-spinners versus South Africa's batting line-up will still be the key battle in the remaining two ODIs in the series At Johannesburg, the dual rain intervention affected India's momentum with both the bat and ball. More importantly, it reduced the target sufficiently that, despite AB de Villiers' relative early dismissal, the home batsmen didn't have much trouble getting past. The T20-mode of the second innings, coupled with the best batting surface of the series, allowed David Miller and Heinrich Klaasen to attack the Yuzvendra Chahal and Kuldeep Yadav to take the game away from India. The dropped catch and castling Miller off a no ball didn't help India's cause either. Yet, a rain-truncated innings is hardly enough evidence that South Africa have learnt how to contend with the wrist spin of Chahal and Kuldeep. Additionally, Bhuvneshwar Kumar and Jasprit Bumrah were not used to great effect as Virat Kohli chose to rely on the spinners, even when they were unable to respond to the Proteas' attack. In this light, India's team selection will come into focus in Port Elizabeth. There are still question marks about the fitness of Kedar Jadhav, who suffered a hamstring injury in Cape Town and missed the previous game. Albeit a part-timer, in his absence, India lose a reliable bowling alternative particularly if Hardik Pandya takes some stick and cannot complete his quota of overs. Jadhav is adept at bowling slow spin, and mixing it up well with Chahal and Kuldeep. India do not have many fall-back options in Jadhav's absence -- Rohit Sharma last bowled an ODI over at Perth in January 2016. Shreyas Iyer is known to practice leg break and had bowled an over against Sri Lanka in his debut series. Neither of them provides a reliable option like Jadhav does. Kohli himself is the other contender, but he bowls seam-up. Ajinkya Rahane has scored 11 and 8 since making a comeback 79 at no.4. Pandya's forgettable tour with the bat (since the first Test in early January) continues, with scores of 14 and 9 in his last two outings. MS Dhoni's 42 not out (off 43 balls) was the only saving grace for this shaky middle-order as India struggled to finish well at Johannesburg. The series' score-line has conveniently hid the fact that India have a top-heavy batting order, despite the poor form of Rohit Sharma, who has scored 40 runs in the first four ODIs and boasts a gradually sinking ODI average of 11.45 in 12 matches on South African soil. Kohli (393 runs) and Shikhar Dhawan (271 runs) have scored nearly thrice the number of runs put together by the remaining batsmen (239) and it ought to be a cause of major worry for the Indian think-tank. This fact will not go overlooked and South Africa will be keen to exploit the Indian line-up's frailty and dismiss Kohli and Dhawan cheaply to gain an early advantage. It remains to be seen what bowling combination the hosts will go in with. On a hard and bouncy Wanderers' wicket, they had dropped a full-time spinner altogether, relying solely on JP Duminy to do that job. St. George's Park though has a history of aiding spinners and in the last two ODIs played here, the Proteas' spinners have been in prominence. In January 2017, Imran Tahir took 3-26 against Sri Lanka. In October 2016, Tabraiz Shamsi picked up 3-36 against Australia while South Africa also picked a second spinner in Aaron Phangiso who took 2-17. South Africa have lost 11 out of 32 matches played at this ground. Six of those losses have come in the last decade as Port Elizabeth hosts at least one ODI every home summer. India's record here is nothing to write about either. They have lost all 5 ODIs played here since 1992. Four of those defeats came against South Africa, while the Men in Blue even managed to lose to Kenya here during the one-day triangular as part of their 2001-02 tour. In fact, in five previous ODI outings in Port Elizabeth, India have never scored 200 runs here as 176 against South Africa in October 2001 is their highest total yet. Once again on this trip, India will have to fight dubious past performances and erase a lop-sided record, only this time in a bid to carve out a fresh piece of history.
---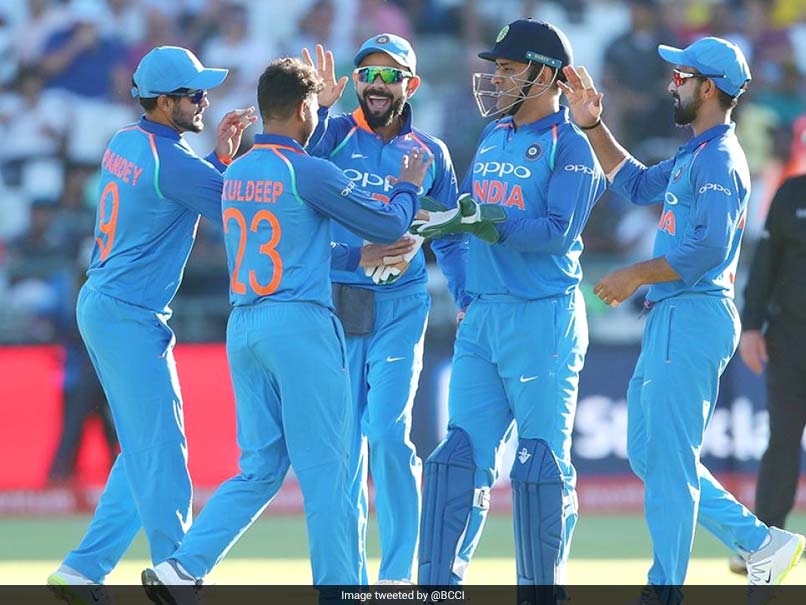 India vs South Africa, 5th ODI: Visitors Renew Pursuit Of History
Bhopal:MMNN: 12 February 2018


India will resume their hunt for glory on South African soil as they face the hosts in the fifth One-day International (ODI) at St George's Park in Port Elizabeth on Tuesday. India's pursuit of a maiden ODI series triumph in South Africa was derailed briefly as the hosts fought back brilliantly to win the fourth ODI in Johannesburg. India, who lead the six-match series 3-1, lost by five wickets in the rain-curtailed 'Pink ODI'. India's wrist-spinners versus South Africa's batting line-up will still be the key battle in the remaining two ODIs in the series. At Johannesburg, the dual rain intervention affected India's momentum with both the bat and ball. More importantly, it reduced the target sufficiently that, despite AB de Villiers' relative early dismissal, the home batsmen didn't have much trouble getting past. The T20-mode of the second innings, coupled with the best batting surface of the series, allowed David Miller and Heinrich Klaasen to attack the Yuzvendra Chahal and Kuldeep Yadav to take the game away from India. The dropped catch and castling Miller off a no ball didn't help India's cause either. Yet, a rain-truncated innings is hardly enough evidence that South Africa have learnt how to contend with the wrist spin of Chahal and Kuldeep. Additionally, Bhuvneshwar Kumar and Jasprit Bumrah were not used to great effect as Virat Kohli chose to rely on the spinners, even when they were unable to respond to the Proteas' attack. In this light, India's team selection will come into focus in Port Elizabeth. There are still question marks about the fitness of Kedar Jadhav, who suffered a hamstring injury in Cape Town and missed the previous game. Albeit a part-timer, in his absence, India lose a reliable bowling alternative particularly if Hardik Pandya takes some stick and cannot complete his quota of overs. Jadhav is adept at bowling slow spin, and mixing it up well with Chahal and Kuldeep. India do not have many fall-back options in Jadhav's absence -- Rohit Sharma last bowled an ODI over at Perth in January 2016. Shreyas Iyer is known to practice leg break and had bowled an over against Sri Lanka in his debut series. Neither of them provides a reliable option like Jadhav does. Kohli himself is the other contender, but he bowls seam-up. Ajinkya Rahane has scored 11 and 8 since making a comeback 79 at no.4. Pandya's forgettable tour with the bat (since the first Test in early January) continues, with scores of 14 and 9 in his last two outings. MS Dhoni's 42 not out (off 43 balls) was the only saving grace for this shaky middle-order as India struggled to finish well at Johannesburg. The series' score-line has conveniently hid the fact that India have a top-heavy batting order, despite the poor form of Rohit Sharma, who has scored 40 runs in the first four ODIs and boasts a gradually sinking ODI average of 11.45 in 12 matches on South African soil. Kohli (393 runs) and Shikhar Dhawan (271 runs) have scored nearly thrice the number of runs put together by the remaining batsmen (239) and it ought to be a cause of major worry for the Indian think-tank. This fact will not go overlooked and South Africa will be keen to exploit the Indian line-up's frailty and dismiss Kohli and Dhawan cheaply to gain an early advantage. It remains to be seen what bowling combination the hosts will go in with. On a hard and bouncy Wanderers' wicket, they had dropped a full-time spinner altogether, relying solely on JP Duminy to do that job. St. George's Park though has a history of aiding spinners and in the last two ODIs played here, the Proteas' spinners have been in prominence. In January 2017, Imran Tahir took 3-26 against Sri Lanka. In October 2016, Tabraiz Shamsi picked up 3-36 against Australia while South Africa also picked a second spinner in Aaron Phangiso who took 2-17. South Africa have lost 11 out of 32 matches played at this ground. Six of those losses have come in the last decade as Port Elizabeth hosts at least one ODI every home summer. India's record here is nothing to write about either. They have lost all 5 ODIs played here since 1992. Four of those defeats came against South Africa, while the Men in Blue even managed to lose to Kenya here during the one-day triangular as part of their 2001-02 tour. In fact, in five previous ODI outings in Port Elizabeth, India have never scored 200 runs here as 176 against South Africa in October 2001 is their highest total yet. Once again on this trip, India will have to fight dubious past performances and erase a lop-sided record, only this time in a bid to carve out a fresh piece of history.
---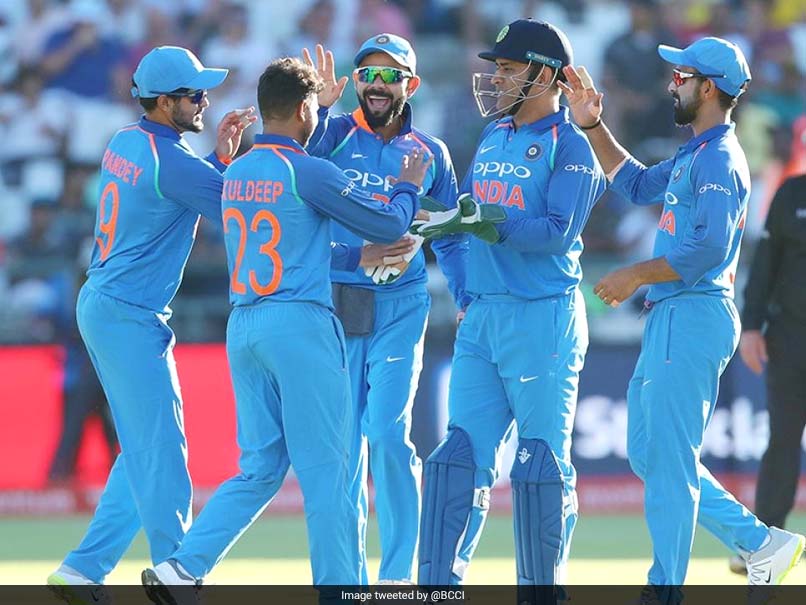 India vs South Africa Live Cricket Score 4th ODI: Hosts Aim For Historic Series Win
Bhopal:MMNN: 10 February 2018


Virat Kohli-led India are on the brink of a historic series win over South Africa as they face the hosts in the fourth ODI at the New Wanderers Stadium on Saturday. India lead the six-match ODI series 3-0 and a win in Johannesburg will give them their maiden ODI series triumph on South African soil. A fourth straight win over the Proteas will also cement India's No.1 spot in the ICC ODI Team Rankings. Captain Kohli is in the form of his life and has already notched up two centuries in the three ODIs played so far and will look to continue in the same vein. The closest India came to a series win in South Africa was in 2010-11, when under Mahendra Singh Dhoni, they shot into a 2-1 lead only to lose the five-match series 2-3 Kohli had lifted his side to another dominant win with an immaculate 34th ODI century and later spoke of replicating the same intensity to wrap up the series with two matches remaining. The fact that Kuldeep Yadav and Yuzvendra Chahal have now accounted for 21 out of 30 available wickets is also a driving force behind this confidence. This match is of vital importance for South Africa in their home season. It is the 'Pink ODI', played for the awareness against breast cancer and for the benefit of those suffering from the disease. It was first held in 2011, and this will be the sixth such occasion. In fact, the Proteas have never lost when playing in their unique pink jersey.
---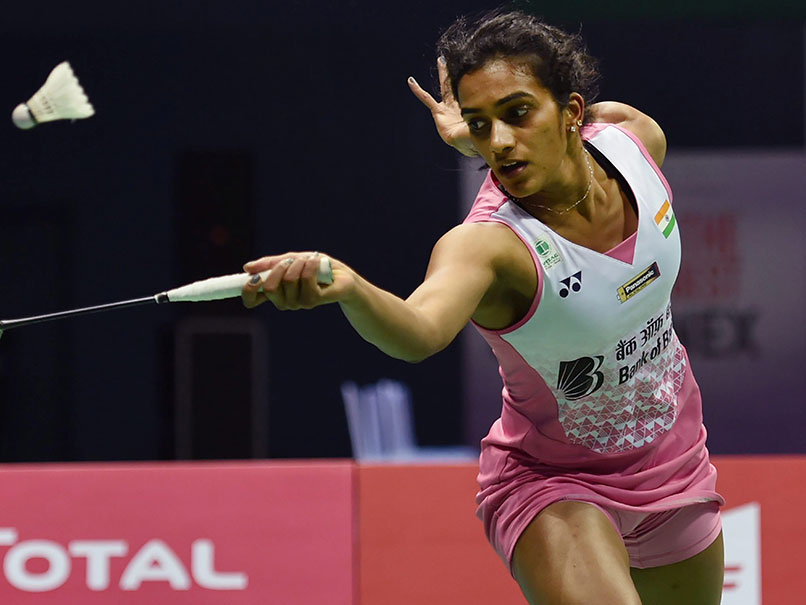 Badminton Asia Team Championship: PV Sindhu Wins, But India Go Down To Indonesia In Quarters
Bhopal:MMNN: 9 February 2018


The Indian women's team's campaign came to an end with a 1-3 loss on Friday to Indonesia in the Badminton Asia Team Championship in Alor Setar, Malaysia, on Friday. The PV Sindhu-led women's contingent went into the quarter-finals without the services of singles player G Ruthvika Shivani, who is out due to a back injury and was replaced by Rutuparna Panda. Sindhu once again gave India a flying start in the singles tie as she beat Fitriani Fitriani 21-13, 24-22 in a match that lasted 48 minutes. However, things did not pan out as India would have wanted as they lost the next three matches in straight games to bow out of the competition. In the second game, the doubles team of Ashwini Ponnappa and Sikki Reddy went down to World No 7 Greysia Polii and Apriyani Rahayu 5-21, 16-21. The match that lasted just 29 minutes saw the Indian doubles pair give away the first game without any fight. While Ponnappa and Reddy fought hard in the second game, Polii and Rahayu overcame the Indian challenge with much ease. In the third match, Sri Krishna Priya Kudaravalli lost to Hanna Ramadini in a one-sided contest. The match which lasted for 32 minutes witnessed the Indian losing 8-21, 15-21. Trailing the tie 1-2, the onus was on the doubles pair of Sanyogita Ghorpade and Sindhu. The Indian hopes were dashed as Indonesia's Anggia Shitta Awanda and Ni Ketut Mahadewi Istarani beat the former 21-9, 21-18 in just 32 minutes. India, despite the loss, can still qualify for the Uber Cup, which is slated to be held in May later this year. The qualification will be based on the team's world ranking which will be decided after all the continental events are completed.
---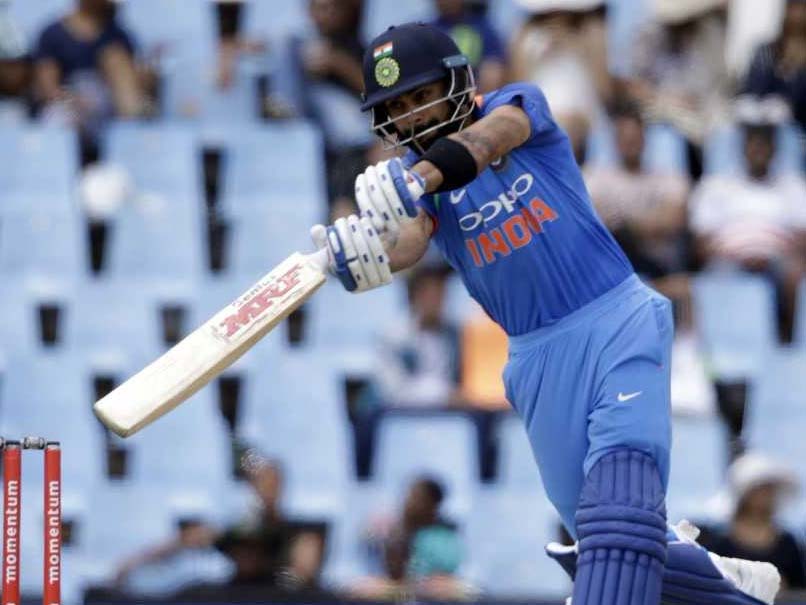 3rd ODI: Javed Miandad Applauds Virat Kohli, Calls Him A Genius
Bhopal:MMNN: 8 February 2018


India captain Virat Kohli time and again has proved why he is one of the most celebrated cricketers of the current time. Kohli displayed temperament, skill and immaculate precision in the third One-day International (ODI) against South Africa en route his majestic 160 not out, which helped his team defeat the mighty South Africans by a margin of 124 runs. Following his incredible knock, cricketers worldwide heaped praise on the Indian captain for his match-winning knock and touted him as one of the best in the business. Among all the plaudits, batting great Javed Miandad in an interview with pakpassion.net hailed Kohli for his batting technique which helps him score runs at will. "To me, the mark of a great batsman, like Kohli is the fact that he can vary his technique by quickly understanding the strengths and weaknesses of the bowlers. Kohli is a genius who is the best batsman in the world," Miandad said. The former Pakistan captain, who is known for his ability to rescue his team from the jaws of defeat, said that he admires the Indian batsmen for their batting technique, which makes them successful. "What I really admire about Indian batsmen and the reason why they are so successful, is the fact that their batting technique is correct. In Virat Kohli's case his batting method is what allows him to score runs not just once but almost every time he comes in to bat. If a batsman's technique is bad, he can put some runs on the board once in a while, but he will not be able to do that consistently which is exactly true in Kohli's case," Miandad added
---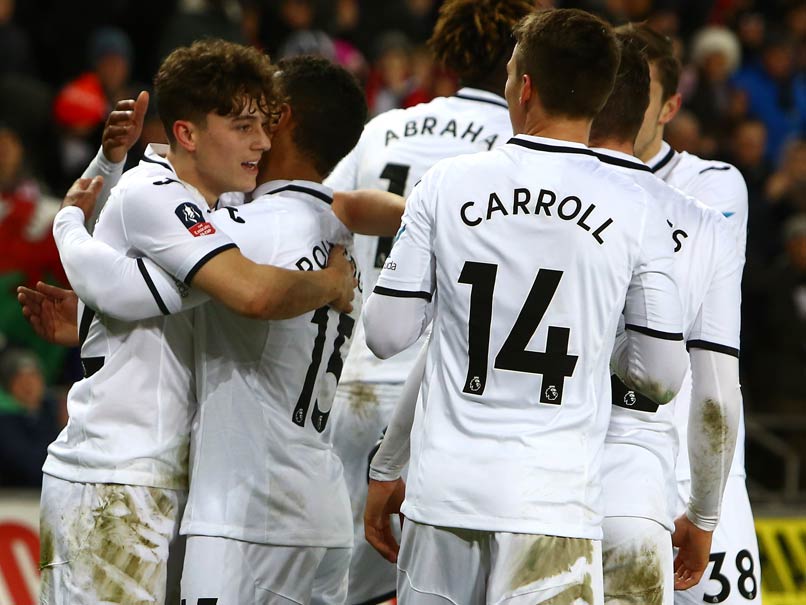 FA Cup: Swansea City Hit Eight Goals Against Notts County, Huddersfield Progress
Bhopal:MMNN: 7 February 2018


Swansea notched up the biggest FA Cup win in their history as Tammy Abraham and Nathan Dyer inspired an 8-1 thrashing of Notts County in Tuesday's fourth round replay. Despite fielding a much-changed side, Swansea settled any potential nerves with two goals in the space of as many first-half minutes at the Liberty Stadium. Swansea striker Abraham put the Premier League club in front from close range on 18 minutes, with Dyer swiftly adding another on the break. Dyer made it 3-0 on the half-hour with a low shot from the edge of the penalty area, before Noor Husin got County on the scoresheet after 36 minutes. There was, though, to be no fairytale comeback for the League Two promotion chasers, as Abraham scored again in first-half stoppage time. Kyle Naughton made it 5-1 with a deflected volley following a corner on 53 minutes and Wayne Routledge curled in a sixth before midfielder Tom Carroll crashed home a well-taken seventh on 65 minutes. Daniel James marked his debut with a goal on 84 minutes to complete the rout. Swansea's demolition job means boss Carlos Carvalhal can look forward to a fifth round trip to Sheffield Wednesday, the Championship club who sacked him earlier this season. Carvalhal has made an impact since arriving at the Liberty Stadium just a few days after departing the Owls on Christmas Eve, with Swansea beating both Liverpool and Arsenal to drag themselves out of the Premier League relegation zone. "It is important if it is the best result in the history (of the club), but the most important thing is the attitude of the players that made all the difference," Carvalhal said. "I spoke to them before the game that we have a challenge tonight. I am very proud of the players as they accepted the challenge." Top-flight strugglers Huddersfield will face Manchester United in the fifth round after winning 4-1 at second-tier Birmingham after extra time. Birmingham had taken the lead on 52 minutes when Che Adams turned on the edge of the penalty area to drill in a low shot. Huddersfield were soon level when Blues defender Marc Roberts inadvertently knocked the ball past keeper David Stockdale for an own goal. Steve Mounie headed Huddersfield in front four minutes into extra time. Rajiv van la Parra scored from a rebound to swiftly make it three, before Tom Ince drove in a fourth on 106 minutes to secure the Terriers a clash against United, who lost 2-1 at the John Smith's Stadium in October. Rochdale, struggling in League One, caused an upset as they beat Championship side Millwall 1-0 to book a fifth round home date against either Tottenham or Newport, who meet at Wembley on Wednesday. With Millwall fielding a weakened team, Ian Henderson ignored the dreadful condition of the Spotland pitch to settle a scrappy game when he slotted home from close range after 53 minutes.
---
Quinton de Kock Survives Despite Dragging Ball On To The Stumps. Watch Video
Bhopal:MMNN: 5 February 2018


South Africa have had nothing going their way in the first two ODIs of the six-match one-day series. They have been completely outclassed and outplayed in the opening two matches by an immensely talented Indian side. However, in the second ODI at Centurion, there was a moment when Lady Luck shined on Protea batsman Quinton de Kock. In just the second over of the match, the wicketkeeper batsman dragged a Jasprit Bumrah delivery back on to the stumps but incredibly, the bails didn't fall and De Kock survived However, De Kock's luck ran out pretty quickly as his woeful form during the ongoing tour continued after he became Yuzvendra Chahal's first victim. The left-hander was dismissed for 20 after being holed out in the deep, following which the South Africans suffered yet another batting collapse. Chahal was the destroyer-in-chief, bagging a career-best 5/22 from 8.2 overs as India ran riot in Centurion. India crushed hosts South Africa by nine wickets in the 2nd ODI to take a 2-0 lead. Chahal's maiden ODI five-for helped India bowl out South Africa for a paltry 118, their lowest ODI total at home. Shikhar Dhawan scored an unbeaten 51 as India chased down the target in 20.3 overs. Chahal and his spin bowling partner Kuldeep Yadav accounted for eight of the South African wickets to fall with fast bowlers Jasprit Bumrah and Bhuvneshwar Kumar bagging a wicket apiece. Chahal's figures were the best by any Indian bowler on South African soil, eclipsing Yuvraj Singh's 4 for 6 against Namibia at Pietermaritzburg during 2003 World Cup. It was a walk in the park for the batsmen as Dhawan (51 not out) helped himself to a half-century in company of skipper Virat Kohli (46 not out).
---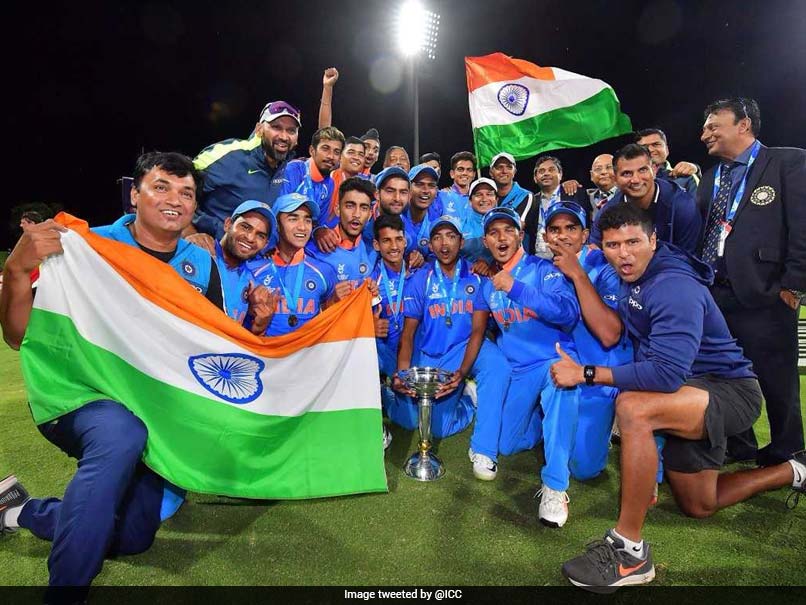 India Thrash Australia To Claim Record 4th Under-19 World Cup Title, Manjot Kalra Smashes Unbeaten Ton
Bhopal:MMNN: 3 February 2018


A brilliant display with both the bat and ball helped India blow away Australia in the ICC Under-19 World Cup final to become the first team to clinch the title four times. Australia, who elected to bat after winning the toss, were bowled out for an under-par 216 in 47.2 overs. Ishan Porel, Shiva Singh, Kamlesh Nagarkoti and Anukul Roy took two wickets apiece to restrict the Australians. The Indian team, coached by Rahul Dravid, put in a clinical batting display with Manjot Kalra smashing an unbeaten 101 off 102 balls. India (220/2) reached the target with eight wickets in hand and 11.1 overs to spare as they completely outclassed the Australians on Saturday. Captain Prithvi Shaw joined the likes of Mohammad Kaif (2002), Virat Kohli (2008) and Unmukt Chand (2012) in leading India to the U-19 World Cup title Chasing 217 to win, openers Shaw and Kalra once again gave India a solid start. However, the chase was interrupted by rain with the score on 23 for no loss after four overs. It proved to be just a brief nusiance for the Indian openers as they come out after the rain break and smashed the Australian bowlers to all parts of the ground. Kalra was especially aggressive with his strokeplay as India motored towards the target. India suffered their first setback Shaw fell to Will Sutherland in the 12th over with the score on 71. India's top scorer Shubman Gill walked out and immediately hit the ground running with some delightful shots. Kalra and Gill added 60 runs for the second wicket in no time to dismiss any chance of an Australian revival. Gill played some Virat Kohli-style shots and enthralled the majority Indian crowd at the Bay Oval in Mount Maunganui. The Australian bowlers had no answers as the Indian duo constantly peppered the boundary. Gill finally fell for to Param Uppal for 31 off 30 balls but by that time the damage had been done and there was no way back for Australia. Kalra continued in his merry making ways and notched his second half-century of the tournament. The left-handed opener reached the three-figure mark and that left India needing just three more runs to win. He was joined by wicketkeeper batsman Harvik Desai and the duo notched up an unbeaten 89-run stand to take India past the finishing line. Desai hit the winning runs with a boundary off the bowling off Will Sutherland to finish the match off in style. Earlier, Rahul Dravid's team rode on a disciplined bowling effort to restrict Australia to a modest total. Jonathan Merlo top scored for the Australians with a 102-ball 76, laced with six boundaries even as the Indian bowlers complemented each other well to bundle out the opposition in 47.2 overs. Electing to bat after winning the toss, the Australians lost their three top batsmen with just 59 runs on the board, thanks to pacer Ishan Porel's twin strikes early on. Porel's victims included openers Max Bryant (14) and Jack Edwards (28), before Kamlesh Nagarkoti joined the party by removing skipper Jason Sangha for 13 off 24 balls. Thereafter, Merlo and Param Uppal (34) steadied the team with a 75-run fourth wicket partnership, which saw them going past the 100-run mark, before left-arm spinner Anukul Roy ended Uppal's 58-ball stay with a brilliant catch on his own follow through. Stuttering at 134/4, Merlo was joined by Nathan McSweeney (23), and the duo added 49 runs for the fifth wicket before the latter met with the same fate as Uppal, this time caught and bowled by the other spinner Shiva Singh. Despite losing his partners at the other end, Merlo continued to torment the Indians, raising his maiden half-century off 60 balls by chopping a slower delivery from Porel for a single to sweeper cover. Merlo, however succumbed under the pressure of scoring quick runs, when he attempted a reverse sweep off Roy only to manage a top-edge for Shiva to grab at sweeper cover. Following Merlo's departure Australia suffered a complete collapse, losing their final three wickets for just four runs.
---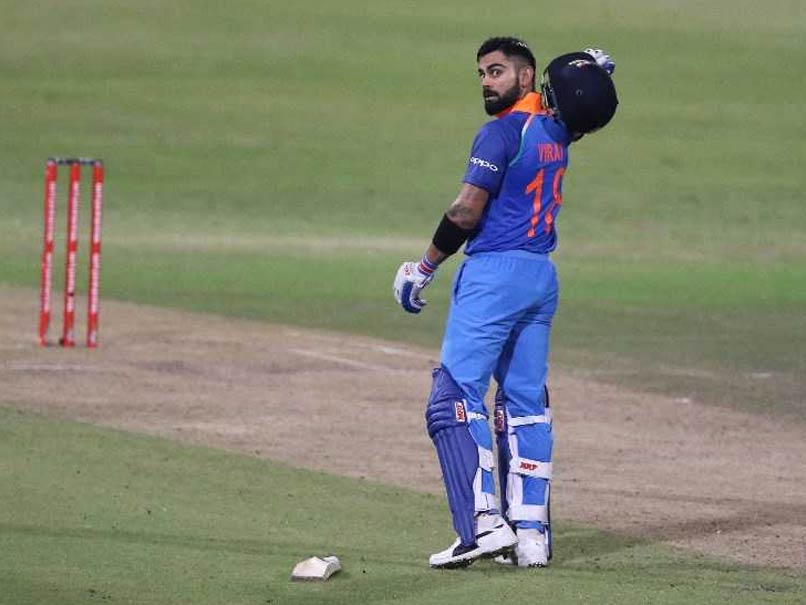 Virat Kohli The 'Greatest Chaser', Says Michael Vaughan After India's Win In 1st ODI
Bhopal:MMNN: 2 February 2018


Virat Kohli was at it again as he notched up his 33rd ODI hundred to guide India to a comprehensive 6-wicket win over South Africa in the 1st ODI at Kingsmead, Durban. Chasing 270 to win, Kohli and Ajinkya Rahane (79) put on 189 runs for the third wicket as India got to the target with 27 balls remaining. Courtesy his match winning ton in Durban, Kohli has now scored hundreds in every country he has played in. Following the win, Twitter was full of congratulatory messages for the Indian skipper but it was Michael Vaughan, former England captain, who paid Kohli the ultimate compliment. Not just the former England opener, other former cricketers like VVS Laxman and Mohammad Kaif were also quick to acknowledge Kohli's genius with the bat. The praise for Kohli is not unfounded. The Indian run-machine averages 56.09 in ODIs with 33 centuries and 45 half-centuries to his name, however, the Indian captain has scored 18 hundreds in successful run chases at an incredible average of 94.04. Barring Pakistan where he is yet to play, Kohli has hit centuries in all the nine countries he has played in. Not just that India's successful run chase also brought about an end to South Africa's 17-match winning streak at home. The second ODI will be played at the SuperSport Park in Centurion on Sunday and Indian fans will be hoping from another batting masterclass from 'King Kohli'.
---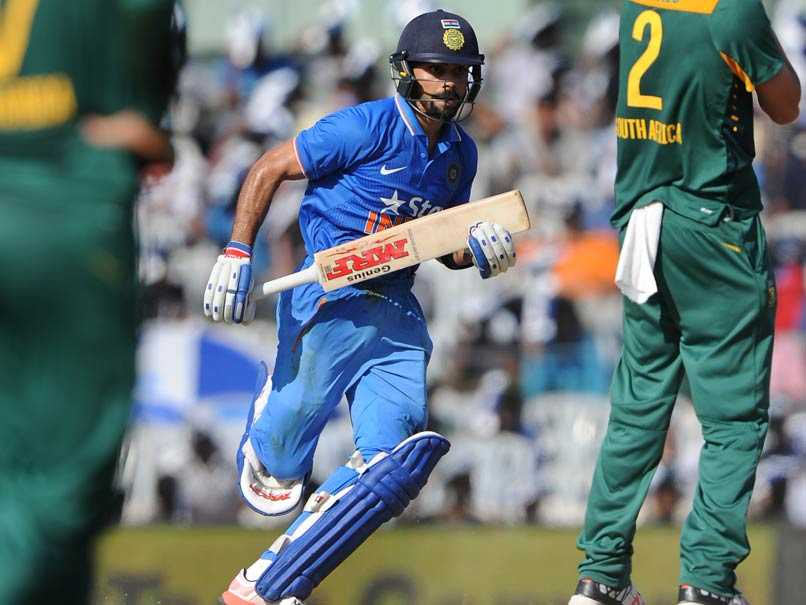 India vs South Africa, Live Cricket Score, 1st ODI: Hosts Win Toss, Opt To Bat
Bhopal:MMNN: 1 February 2018


With the Test series now done and dusted, India and South Africa have shifted their focus towards the One-day International series, with the first match of the six-game series to be played in Durban on Thursday. India will be bolstered by the arrival of the limited-overs experts, not least Mahendra Singh Dhoni, who seems to be able to infuse new confidence into the side with just his presence. That, added to the fine win in the last Test at Johannesburg, make India at least equal foes if not better when they take on South Africa. With only 14 months to go for the 2019 ODI World Cup, India will also look to kick off their preparations in earnest during the series. (Live Scorecard) In 28 meetings since 1992-93, the Proteas have won 21 matches, while India have only won five. Such a poor record will not sit well with the current team management that is intent on improving India's all-round showing in overseas conditions. Additionally, India have a very lop-sided ODI record at Durban. In seven ODIs against South Africa at this venue, since 1992-93, they have lost six with one no-result. India did beat England and Kenya here though, during the 2003 ODI World Cup, giving them an overall two wins in nine ODIs at Kingsmead.
---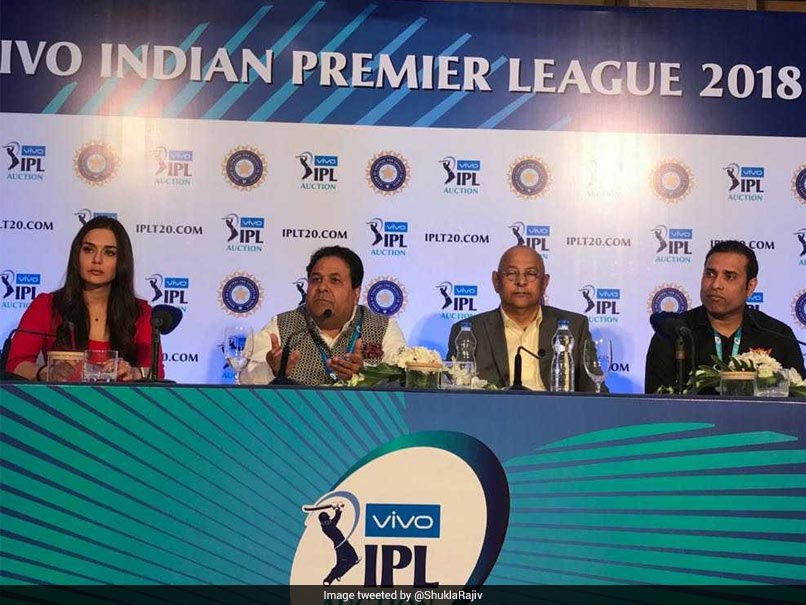 IPL Auction Deeply Humiliating, Players Paraded Like Cattle
Bhopal:MMNN: 31 January 2018


The New Zealand Cricket Players Association has hit out at the Indian Premier League Player Auction process, describing it as "undignified and cruel". This is the first time cricket administrators from a country have openly criticised the auction. "I think the whole system is archaic and deeply humiliating for the players, who are paraded like cattle for all the world to see," Heath Mills, chief executive of the New Zealand Cricket Players Association was quoted as saying by the New Zealand Herald. Mills backed the views of Peter Clinton, a former chief executive of Wellington Cricket, who tweeted: "The IPL Auction is such an undignified, cruel and unnecessary employment practice. Ridiculous that it exists today, belongs in the medieval ages. Mills stated that there was a need to change the system in order for it facilitate greater engagement with players. "There's a lot of good things about the Indian Premier League and it's been great for cricket but I'd like to see it mirror the rest of professional sport in the way they engage athletes," Mills said. "Some players do exceptionally well out of if but the vast majority would like to see the system changed. They would like to negotiate with coaches and owners behind closed doors." According to Mills, the auction system renders the players helpless, with no control over their destinies. "The players enter the auction not knowing where they are going, who their team-mates are going be, who's managing them, who the owners are -- no other sports league in the world engages players on that basis," he said. The IPL Governing Council is likely to discuss the feasibility of an alternate model to the auction going forward. "Going forward, the thinking is that we will reduce, maybe not have mega auctions, but consider having a draft system for new players to come in, which acts as feeder system to teams. Hence, IPL Governing Council is thinking on the lines of how to cut down on the big auction and have the continuity with teams," Hemang Amin, the IPL's chief operating officer, said at the end of the latest auction in Bengaluru last weekend. Rising pace bowler Jaydev Unadkat joined Ben Stokes in the Rajasthan Royals for $1.8 million but a host of foreign stars failed to get deals in the IPL auction. The Rajasthan Royals made Unadkat the second most expensive player in the auction behind England's Stokes who they bought for $1.96 million on the opening day. Stokes -- still facing an assault criminal case in England -- and Unadkat will join Australian captain Steve Smith at the Royals as they return to the lucrative T20 league after a two-year illegal gambling ban. Indian batsmen Manish Pandey and Lokesh Rahul both pocketed $1.7 million after being sold to Sunrisers Hyderabad and Kings XI Punjab respectively on Saturday. 580 players were up for auction ahead of the season which runs from April 7 to May 27. The IPL has been boosted by a new five year $2.5-billion media deal.
---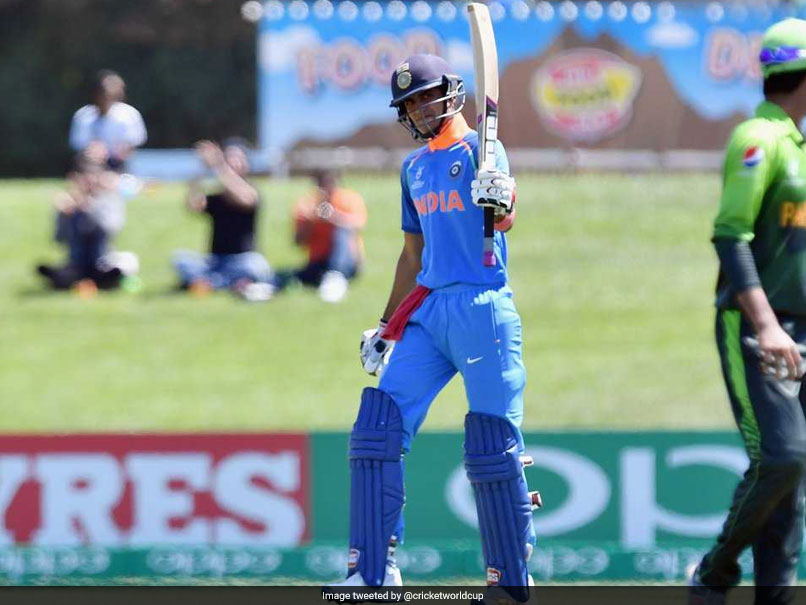 ICC U-19 World Cup: Shubman Gill, Ishan Porel Power India Past Pakistan In Semi-Final
Bhopal:MMNN: 30 January 2018


India waltzed into the ICC U-19 World Cup final today after registering a convincing win over Pakistan by 203 runs. Shubman Gill and Ishan Porel were the star performers for Prithvi Shaw's side as the much-anticipated contest was reduced to a one-sided affair. Gill's unbeaten 102-run knock helped India post a competitive total of 272/9. The stylish right-hander's 94-ball stay at the crease included seven boundaries. Openers Shaw and Manjot Kalra made key contributions scoring 41 and 47 runs respectively. For Pakistan, Muhammad Musa impressed with figures of 4/67. In response, Pakistan failed to put up a fight as pacer Porel ran through their top order with a fiery spell. Porel was too hot to handle for the opposition batsmen, ending with figures of 4/17. Rohail Nazir top scored for Pakistan with 18 runs. Pakistan were bowled out for just 69 runs India will face Australia in the Saturday final, while Pakistan will take on Afghanistan in a third-place play-off
---
ICC U-19 World Cup: Australia thrash Afghanistan to enter finals
Bhopal:MMNN: 29 January 2018


Riding on an all-round show, Australia stormed into the finals of the ongoing ICC Under-19 Cricket World Cup after beating Afghanistan by six wickets in the semi-finals here on Monday. Three-time champions Australia will now face the winner between arch-rivals India and Pakistan in the summit clash on February 3. Electing to bat first, the war-torn nation put on board a modest 181 before being bundled out in 48 overs. Wicketkeeper-batsman Ikram Ali Khil was the top contributor for Afghanistan with 80 runs while other batsmen fell cheaply against a decent Australian bowling attack. Right-arm medium pacer Jonathan Merlo was the wrecker-in-chief with figures of 4/24 while Zak Evans bagged two for 26 runs. In reply, Australia received the first jolt in the sixth over with 26 runs on board however, a 77-run stand between opener James Edwards (72) and skipper Jason Sangha (26) for the second wicket put things in control. Param Uppal and Nathan McSweeney chipped in with 32 and 22 runs respectively to guide Australia home in 37.3 overs.Leggie Qais Ahmad scalped couple of wickets for 35 runs
---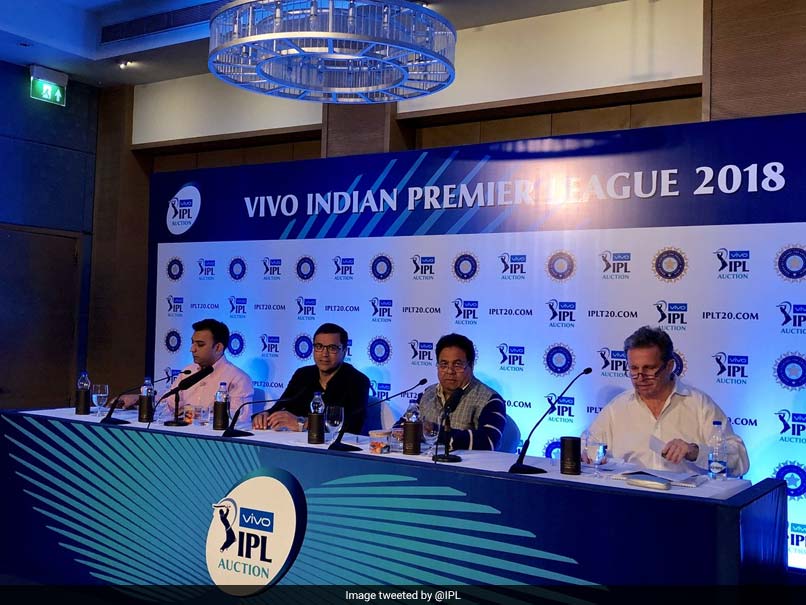 IPL Auction 2018 Live Updates: Mumbai Indians Break The Bank For Krunal Pandya, Ishan Kishan
Bhopal:MMNN: 27 January 2018


India opener K L Rahul and middle-order batsman Manish Pandey bagged bumper deals at the Indian Premier League Player Auction on Saturday. Kings XI Punjab and SunRisers Hyderabad (SRH) were involved in a bidding war for Rahul, with the former acquiring his services at Rs 10.5 crore after Royal Challengers Bangalore did not use their Right to Match (RTM) card to retain him. Interestingly, Pandey was bought by SRH at the exact same price to equal Rahul as the most expensive Indian at this year's auction until then. Kolkata Knight Riders (KKR), after several discussions, opted not to use the RTM card to retain the stylish right-hander. Kolkata Knight Riders (KKR) and SunRisers Hyderabad (SRH) opted not to use to Right to Match (RTM) cards to retain star left-handers Gautam Gambhir and Yuvraj Singh respectively at the Indian Premier League (IPL) auction in Bengaluru. Kings XI Punjab acquired the services of Yuvraj at his base price of Rs 2 crore after no other franchise showed any interest in the World Cup winner. Gambhir, who led Kolkata to two IPL titles, was picked up by the Delhi Daredevils for Rs. 2.80 crore after KXIP stopped bidding at Rs 2.60 crore. England all-rounder Ben Stokes and Australia pacer Mitchell Starc were picked up by Rajasthan Royals (RR) and Kolkata Knight Riders (KKR) at the IPL Player Auction today. Rajasthan bagged Stokes for Rs 12.50 crore with Kings XI Punjab (KXIP) dropping out of the race to sign him. Starc, sold to Kolkata for Rs 9.40 crore, was also on KXIP's radar. However, the Punjab franchise decided not to pursue the player after their final bid of Rs. 9.20 crore
---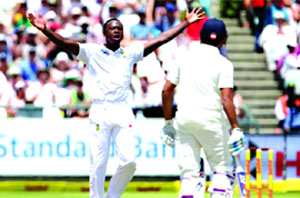 Rabada gets three as S Africa restrict India in third test
Bhopal:MMNN: 25 January 2018


Fast bowler Kagiso Rabada took three wickets as South Africa bowled India out for 187 to take the opening day honours on a seaming wicket in the third and final test at the Wanderers in Johannesburg on Wednesday. South Africa were six for one in reply at the close, with opener Dean Elgar (4) and nightwatchman Rabada (0) to resume on Thursday as the hosts look to build a sizeable first innings lead on a difficult pitch. Aiden Markram (2) was the only South African wicket to fall as he edged a delivery from Bhuvneshwar Kumar to wicketkeeper Parthiv Patel, with the pitch giving plenty of encouragement to both sides' all-seam attacks. The hosts will be pleased with their day's work after India had won the toss and elected to bat, despite having dropped catches, eschewed what would have been a successful review and at times bowled too short and wide. The key wicket was that of Virat Kohli (54), though he was twice dropped off relatively simple chances when on 11 and 34. He was finally removed when Lungi Ngidi (1-27) induced an edge to AB de Villiers at third slip. De Villiers bruised the middle finger of his right hand in taking the catch and had to leave the field for treatment. Cheteshwar Pujara (50) was the only other Indian batsman to post a half-century, with his patient innings taking 179 deliveries as he tried to stifle the home attack.He had a slice of early luck when given not out after Ngidi struck him on the pads. South Africa did not review umpire Ian Gould's decision and replays showed the ball would have hit leg stump. Pujara's vigil came to an end when he edged all-rounder Andile Phehlukwayo (2-25) to wicketkeeper Quinton de Kock, one of five dismissals for the gloveman. Rabada (3-39) was perhaps the pick of the home bowlers, both fast and accurate. He removed opener Murali Vijay (8), caught by De Kock, before grabbing the wickets of Ishant Sharma (0) and the stubborn Kumar (30). Morne Morkel (2-47) and Vernon Philander (2-31) also chipped in with wickets but were guilty at times of bowling with too much width, failing to make the batsmen play.The home side had already claimed the series with an unassailable 2-0 lead but are chasing a first clean-sweep against India. Patient Pujara proud of effort on "tough" Wanderers pitch Indian batsman Cheteshwar Pujara said his side's first innings 187 was "like scoring 300 on any normal pitch" and puts them on top after the opening day of the third and final test against South Africa on Wednesday. South Africa are six for one in reply to India's modest total and face a difficult day on Thursday as they look to build a first innings lead at the Wanderers in Johannesburg. Batting at number three, Pujara took 54 balls to get off the mark as South Africa's all-seam attack exploited a grassy pitch after India had won the toss and elected to bat. He was eventually out for a battling 50 from 179 deliveries, tamely edging Andile Phehlukwayo to South African wicketkeeper Quinton de Kock, but he was pleased with both his and the team's batting efforts. "It was one of the toughest pitches I have batted on and I really had to work hard to score some runs," he told SuperSport after the close of play."To be honest, I think we batted well. With the number of runs we have on the board, we think we can bowl them out (for less).
---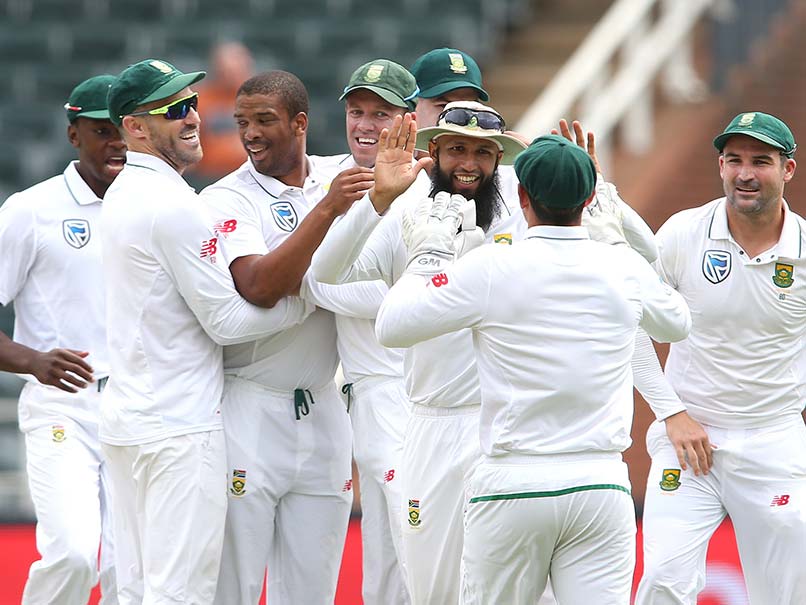 India vs South Africa, Live Cricket Score, 3rd Test, Day 1: Kohli, Pujara Look To Rebuild
Bhopal:MMNN: 24 January 2018


India were pegged back by the hosts in the first session of the final Test at Johannesburg. The South African pacers have troubled the Indian batsmen right from the outset as they sent back Lokesh Rahul and Murali Vijay in quick succession. The batting conditions are difficult at the middle and the visitors are struggling. However, after the initial onslaught, the batting duo of India skipper Virat Kohli (24*) and Cheteshwar Pujara (5*) have steadied their ship. India were 45/2 at lunch after 27 overs. The post-lunch session should be interesting for both the teams the three-match series between India and South Africa. We bring you the live updates from Johannesburg. We are few minutes away from the toss. India, though, will be buoyed by their record at the ground. They have yet to be beaten in Tests there, with a win and three draws going back to 1992/93. On the one occasion where conditions were particularly bowler-friendly, in 2006/07, South Africa were beaten at their own game. While bemoaning his team's poor batting in the current series, Indian captain Virat Kohli has hailed his bowlers, who have claimed 20 wickets in both Tests so far. This, he believes, gives India the ammunition to be competitive. Kohli himself has happy memories of the ground, having scored 119 and 96 in the drawn first Test in 2013/14 when South Africa, set to make a world record 458 to win, finished on 450 for seven, in a match which showed that batsmen can prosper at the Wanderers once the initial sting is drawn from the surface. Cheteshwar Pujara made 153 in the second innings of the 2013/14 match and India will be seeking an improvement from their number three batsman, who has made only 49 runs in four innings, including being run out in both innings in Centurion. Ajinkya Rahane, who did not play in the first two Tests, had a lengthy net at the weekend and could be recalled on the strength of a strong record in overseas Tests. Dinesh Karthik was flown in as a replacement for injured wicketkeeper Wriddhiman Saha and could play at the expense of Parthiv Patel, who had a poor game with the gloves in Centurion. With their formidable fast bowling attack, coupled with more resolute batting and better fielding in the first two Tests, South Africa will again start favourites although they will be wary of a potential Indian backlash. Rain could interfere with play on as many as four days.
---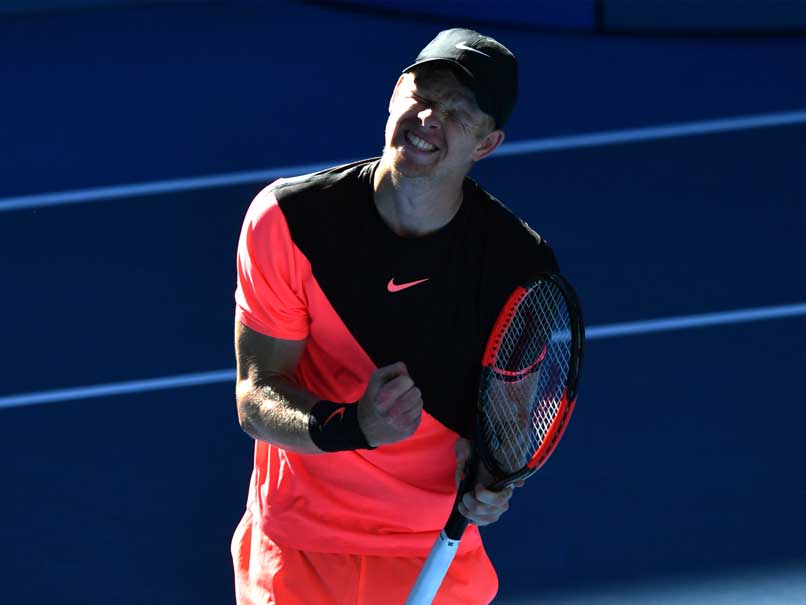 Australian Open: Kyle Edmund Upsets 3rd Seed Grigor Dimitrov to Reach Semis
Bhopal:MMNN: 23 January 2018


Kyle Edmund became only the sixth British man to reach a Grand Slam semi-final with an upset win over world No.3 Grigor Dimitrov at the Australian Open on Tuesday. The unseeded Edmund, ranked 49, won 6-4, 3-6, 6-3, 6-4 in 2hr 49min on Rod Laver Arena and will face either 16-time Grand Slam champion Rafael Nadal or Marin Cilic for a place in the final. With another British Grand Slam semi-finalist Tim Henman watching on in the stands, 23-year-old Edmund troubled Dimitrov with his powerful forehand and serve. "It's an amazing feeling, very happy with these sort of things, you are so emotionally engaged that you don't really take it in, you don't really enjoy yourself," Edmund said. "It was my first match on Rod Laver Arena and it is very special." Edmund is the only British man in this year's field after five-time finalist Andy Murray's injury withdrawal before the tournament. "I know what it feels like to be Andy Murray for the last eight years or however long," Edmund said of the expected media attention after his win. "Yeah, of course, it comes with the territory of playing the sport. The better you do, the more attention you get. "It's probably the first time I've done well on my own. So it is more attention there, but of course you just take it in your stride, trying to embrace it as much as possible." The only other British men to get so far at a Slam in the Open-era were Henman, Murray, John Lloyd, Roger Taylor and Greg Rusedski. Edmund, who upset US Open finalist Kevin Anderson in the opening round, broke Dimitrov's serve five times and hit 46 winners and 48 unforced errors. Dimitrov began tardily and was broken in the opening game but quickly broke back. Edmund broke to 5-4 with a forehand and served out for the opening set in 42 minutes. The Bulgarian saved three break points to take a 3-0 lead in the second set and then served out to level the set scores on his first match point. But Dimitrov hit a flat spot and gave up a break with a double fault in the eighth game and Edmund seized the third set with a strong serve. Edmund got a break in the fifth game of the fourth set when Dimitrov shanked a forehand well out, but the British hope handed the break back with an errant forehand on break point in the next game. The errors continued to flow for Dimitrov and he fell behind two break points in the ninth game and was broken when he netted a backhand, leaving Edmund to serve out for the match. Dimitrov lost to Nadal over five sets in last year's semi-final and despite his No.3 ranking has yet to go beyond the semi-finals at a Grand Slam.
---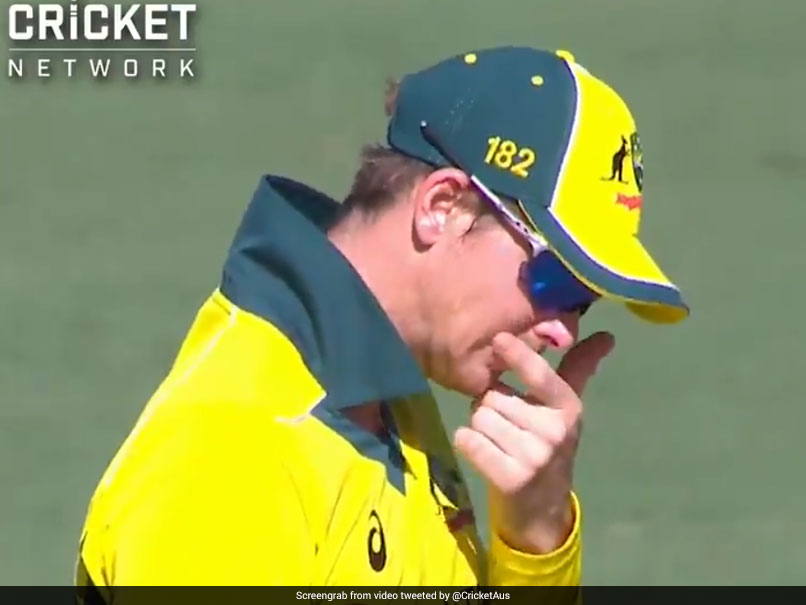 Australia vs England, 3rd ODI: Steve Smith Rejects Ball-Tampering Suggestions After Loss
Bhopal:MMNN: 22 January 2018


Australian captain Steve Smith has shot down suggestions of ball-tampering after video of him using lip balm from the corner of his mouth during Sunday's one-day loss to England raised eyebrows. Smith laughed off the reaction, after watching a replay of the video, saying it was his standard technique for helping shine the white ball with no assistance from any foreign substance. It was all spit. People said something about lip balm. If you look at my lips they are pretty dry. I certainly didn't have any of that on," he told reporters after the match. "It is just the way I get the spit into the side of my mouth and get some spit onto the ball. There was nothing in it." England last month blasted ball-tampering allegations against them as a "beat-up" after footage of England bowler James Anderson working the ball with his thumbnail drew suspicions during their Ashes test match in Melbourne. England coach Trevor Bayliss slammed the accusations after former Australian test players Shane Warne and Michael Slater suggested it was not allowed. "It's a beat-up. As soon as I saw the headlines I raced into the umpires and that was their words: 'Nothing to worry about, it was a beat-up, absolutely fine'," Bayliss said at the time. England sealed the five-match ODI series in Sydney after a stunning century from Jos Buttler helped the visitors to a unbeatable 3-0 lead -- a remarkable turnaround after Australia had trounced them 4-0 in the Ashes Tests "
---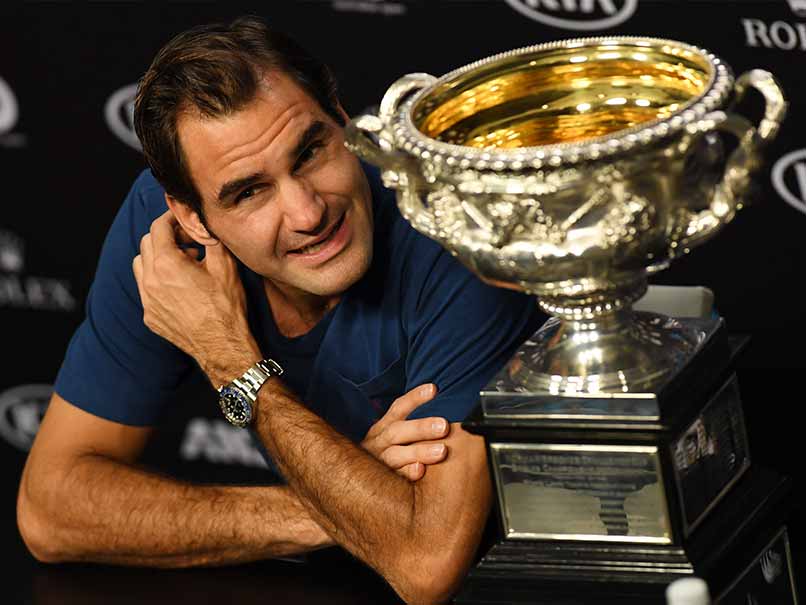 Roger Federer Joins Calls For greater Grand Slam Prize Money
Bhopal:MMNN: 19 January 2018


Roger Federer says it's time for his fellow professional players to rally and seek greater prize money from the four tennis Grand Slam tournaments. The 19-time major winner says the current agreement is a good one, but it has run its course and time was right for players to get together and seek pay increases. Novak Djokovic, as president of the ATP player council, said this week at the Australian Open in Melbourne that "everybody's trying to do their best" when asked about players getting a bigger slice of the Grand Slam cash pool. Federer, who has amassed almost $112 million in career prizemoney, supported Djokovic's push for a bigger percentage of revenue for players. "We had a good agreement, in my opinion, that made the Grand Slams happy, the players pretty happy. Seems like that has run its course," he said after his second round match late Thursday. "The moment that happens, there's not the same increases any more, so players have to rally, get back together again, put in the effort. "The Grand Slams know that. They will only react when we do so. We're ready to do it." Australian Open tournament director Craig Tiley has reportedly outlined plans to boost prize money at the opening Grand Slam of the year from $55 million to $100 million over the next five years. The singles champion this year will get $4.0 million, but first round losers only receive $60,000. Federer said going over the same process of having to ask for more was realise"a bit boring", but the revenue-sharing model was not quite where it was supposed to be. "But, look, you can't go from here to right there in a day. We know that," he said. "We just hope they (Slams organisers) realise and they do appreciate us maybe more all the time and not just in waves, you know what I mean? "But it's all good. We have good contacts with the Slams. It's all good. But it's going to be a never-ending story." Federer added that it was good that the players were talking to one another. "When the players don't talk, nothing gets done. If the players talk to one another, it's interesting," he said. "It's not something we can do every day. We don't have the players in the same room at all times. We can get together in locker rooms, have a quick huddle-up meeting all together. "But to get organised all ourselves, it's not always easy because everybody has different schedules. "We just got to make a conscious effort to get together and talk to one another. I think that's good, I'm all for that."
---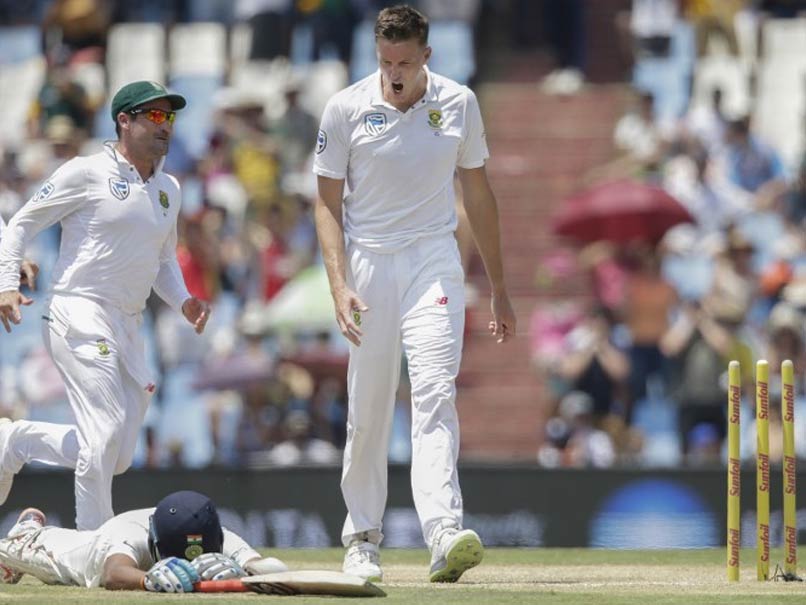 India vs South Africa, Highlights, 2nd Test, Day 5: South Africa Beat India By 135 Runs, Win Series
Bhopal:MMNN: 17 January 2018


The Indian cricket team has lost three wickets in the second innings of the 2nd Test at Centurion, needing 252 more runs to win the match and they virtually need a miracle to pull it off from here. Hosts South Africa yet again rattled the Indian batting top order with their ferocious bowling as the visitors stared at a series defeat at the close of the fourth day in the second cricket Test against South Africa on Tuesday. Chasing 287 for a win, which will be the highest ever at this venue if successful, Murali Vijay (9), Lokesh Rahul (4) and captain Virat Kohli (5) were dismissed cheaply in the final session of day as India were reduced to 35 for 3 from 23 overs at stumps Debutant Lungi Ngidi grabbed the wickets of Kohli and Rahul while Kagiso Rabada dismissed Vijay to rock the Indian second innings and place South Africa in a commanding position of clinching the three-match series with one Test to go in Johannesburg from January 24. Cheteshwar Pujara and Parthiv Patel were batting on 11 and 5 respectively at the close of the day's play after an extended final session. The visitors now need 252 more runs on the final day on Wednesday to win the Test with seven second innings wickets in hand. It will be a tall task, if not an impossible one, for India as 249 is the highest total chased down successfully by any side at the Centurion, a feat achieved by England in 2000. South Africa were 1-0 up in the three-match Test series after their 72-run victory in Cape Town. A series defeat would also snap India's nine-series winning streak.
---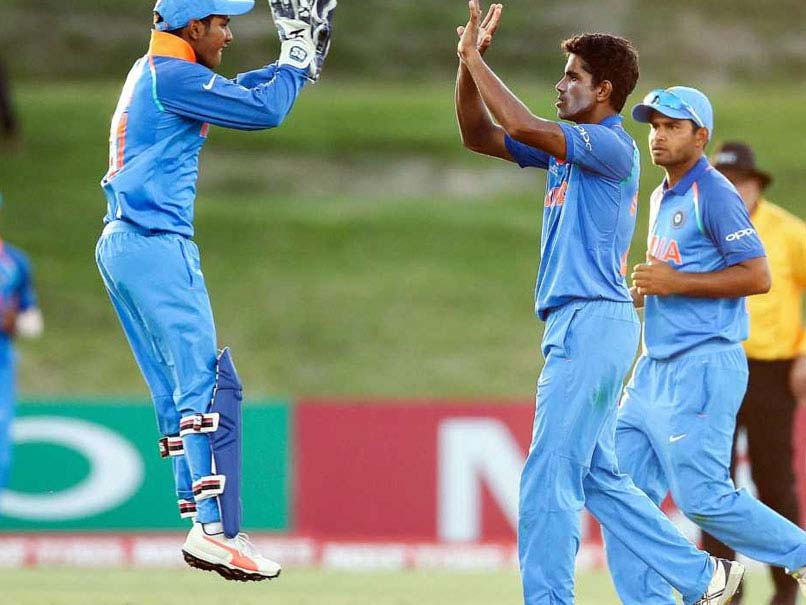 Under-19 World Cup: Anukul Roy Shines As Ruthless India Thrash Papua New Guinea By 10 Wickets To Enter Quarters
Bhopal:MMNN: 16 January 2018


Anukul Roy and captain Prithvi Shaw on Tuesday helped India beat Papua New Guinea (PNG) by 10 wickets in their second Under-19 World Cup match at Bay Oval, Mount Maunganui. With their second consecutive win, India also entered the quarterfinals of the tournament. Electing to field, India bowled out PNG for a lowly 64 in just 21.5 overs. Left-arm spinner Anukul Roy was the pick of the bowlers who took 5/14 in 6.5 overs. In conditions that aided swing and bounce, India fast bowler Shivam Mavi picked up two wickets, while Kamlesh Nagarkoti and Arshdeep Singh snapped one wicket each. In reply, India chased down the total in just eight overs of their innings with Shaw again leading the batting unit with his fabulous 57 not-out off just 39 balls. His partner Manjot Kalra remained unbeaten on 9. The Prithvi Shaw-led side opened their World Cup campaign with a convincing win over the Australian U-19 cricket team. Papua New Guinea started their campaign with a loss to the Zimbabwe U-19 cricket team. Earlier, the India U-19 skipper led from the front with a 94-run knock as India crushed Australia by 100 runs in their tournament opener. Shaw stitched together a 180-run stand with fellow opener Manjot Kalra (86) to power India to a challenging 328 for seven. Electing to bat, India rode on half-centuries from Shaw, Kalra and Shubman Gill. Indian pacers Shivam Mavi and Kamlesh Nagarkoti then picked up three wickets each as the Australians were dismissed for 228 in 42.5 overs. The Indian pace trio of Mavi, Nagarkot and Ishan Porel clocked over 145 km per hour during their spells. India will take on Zimbabwe next on January 19
---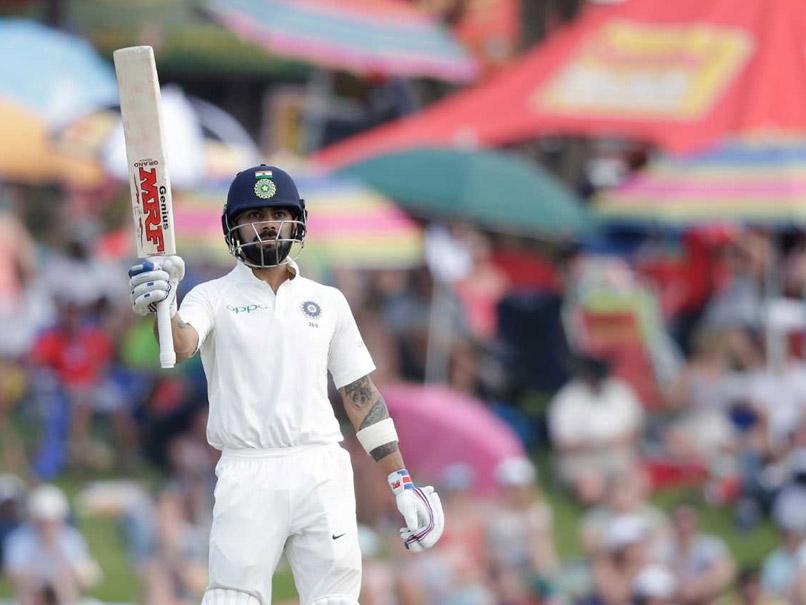 India vs South Africa, Live Cricket Score, 2nd Test Day 3: Virat Kohli Falls For 153, South Africa Take 28-Run Lead
Bhopal:MMNN: 15 January 2018


Indian captain Virat Kohli notched up his 21st Test century on the third day of the second Test against South Africa at SuperSport Park in Centurion on Monday. Kohli stood firm against a relentless South African bowling attack and scored an unbeaten 141 as India reached 287 for eight at lunch with Ishant Sharma (0*) on the other end. Kohli's 193-ball unbeaten known was laced with 14 boundaries. This was Kohli's second Test hundred in South Africa, the second-most after batting legend Sachin Tendulkar who has 5 Test centuries here. He also became only the second Indian skipper to score a Test hundred on South African soil, after Sachin Tendulkar at Cape Town in 1997. Starting from overnight 183/5, Kohli and Hardik Pandya (15) took their overnight sixth wicket partnership to 45 runs. In doing so, they helped India cross 200 in the 65th over. However, Kohli's joy was cut short as another suicidal moment of running between the wickets gifted South Africa a breakthrough, as Pandya was run-out for not dragging his bat in. He had set off for a run in the 68th over, only for Kohli to send him back but Vernon Philander's throw from mid-on beat him by inches as Pandya didn't drag his bat or even grounded his foot. Kagiso Rabada (1-73) then bowled a testing spell spell to R Ashwin (38, 54 balls, 7 fours), but the batsman managed to survive a barrage of short balls, despite being hit on his left hand. He countered by taking three boundaries off Rabada in his next over. Earlier, South African captain Faf du Plessis made 63 before the hosts were bowled out for 335. Du Plessis battled for 217 minutes and faced 142 balls before he was ninth man out, bowled when he went for a big hit against Ishant Sharma. South Africa added 66 runs to their overnight 269 for six. Sharma took two of the four wickets that fell, finishing with three for 46, while off-spinner Ravichandran Ashwin took four for 113. India dropped three catches, all off Ashwin. Kagiso Rabada, who made 11, was dropped by a diving Kohli at slip when he had one, with the batsman taking two runs. He was then put down at point off the next ball when Hardik Pandya was obstructed by fellow fieldsman Mohammed Shami. Du Plessis was dropped by wicketkeeper Patel off Ashwin when he had 54
---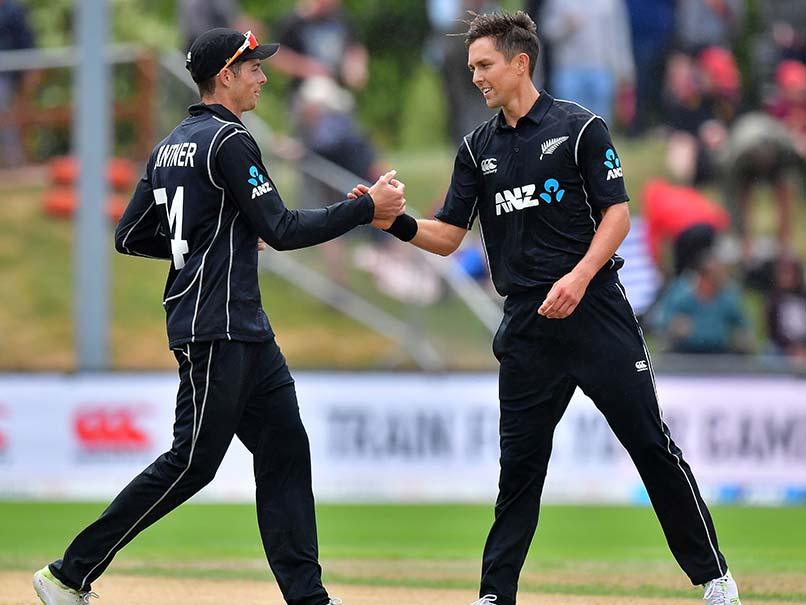 Trent Boult Destroys Pakistan As New Zealand Clinch ODI Series
Bhopal:MMNN: 13 January 2018


A withering spell by Trent Boult saw New Zealand destroy Pakistan by 183 runs in the third one-day international to comfortably wrap up the series in Dunedin on Saturday. Boult rocked Pakistan with three wickets in five balls to take out the cream of their top order on his way to figures of five for 17. New Zealand, batting first, were restricted to 257, with their innings boosted by 11 off the final over before Boult was dismissed on the last ball. Then, after Boult's near unplayable overs, Pakistan were all out for 74 in the 28th over to give New Zealand an unbeatable 3-0 lead in the five-match series. At eight for 32, Pakistan were threatening two unwanted records -- the lowest ODI score of 35, held by Zimbabwe, and Pakistan's own lowest score of 43 -- before Sarfraz Ahmed (14 not out), Mohammad Amir (14) and Rumman Raees (16) delayed the inevitable finish. Boult was in action in the second over when Azhar Ali was caught by Ross Taylor at first slip without scoring. Dangerman Fakhar Zaman was bowled for two and Taylor also caught Mohammad Hafeez for a duck in Boult second over and Pakistan were in a hole they were never going to get out of. If New Zealand thought they were slow making 37 for one off the first 10 overs, Pakistan were in dire trouble at nine for three at the same stage. But when struggling to stay afloat, Babar Azam was unnecessarily run out for eight to start another slide. In the following over Shoaib Malik was caught by Taylor off Lochie Ferguson for three and seven balls later part-timer Colin Munro bowled Shadab Khan for without scoring and Pakistan were 16 for six in the 15th over. With light drizzle falling, but not strong enough to send the players off the field, Faheem Ashraf gave Pakistan supporters something to cheer about when he top-edged Lochie Ferguson for six. But on 10 Faheem was gone hooking Ferguson to Todd Astle at fine leg, before Boult came back to claim Amir and Rumman to end the innings. Pakistan came to New Zealand on a nine-match winning streak and the promise of providing a more formidable opposition for New Zealand who had just swept a series against the West Indies. After losing the first two matches they arrived in Dunedin needing to win and had their tails up when Munro went for eight in the second over. But half-centuries to Kane Williamson and Ross Taylor plus 45 for Martin Guptill set New Zealand up. Williamson never looked particularly fluent but reached 73 off 101 deliveries while Taylor made 52 off 64 deliveries. Pakistan did look smart in the field and finished with a flourish taking seven wickets for 48 in the last eight overs.
---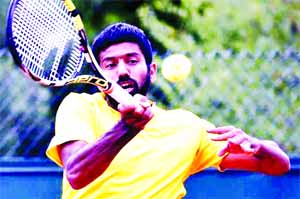 Bopanna-Roger Vasselin lose in semifinal
Bhopal:MMNN: 12 January 2018


India's Rohan Bopanna and Edouard Roger-Vasselin lost the semifinal of the ATP Sydney International to world number one team of Lukasz Kubot and Marcelo Melo here on Thursday. In a closely-fought semifinal, the fourth-seeded Indo-French pair suffered a 4-6 7-5 8-10 defeat in the hour and 29 minutes-long battle. Kubot and Melo will now lock horns against Germany's Jan-Lennard Struff and Romanian Viktor Troicki, who had defeated second seeded Jean-Julien Rojer and Horia Tecau 7-6(5) 6-1 in an another semifinal. It was the last tournament in build up to the first Grand Slam of the season, the Australian Open. Bopanna had played the season-opening Tata Open Maharashtra with Jeevan Nedunchezhiyan in Pune, losing in the quarter-finals.
---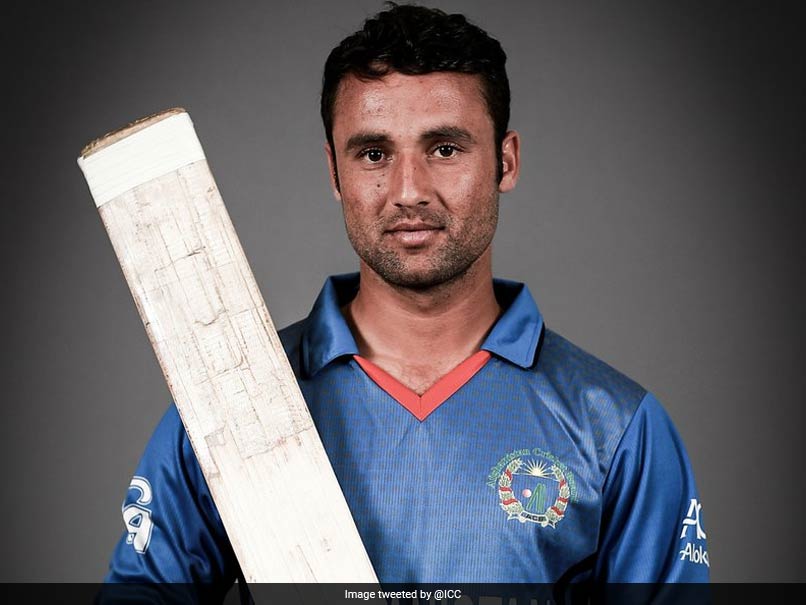 Afghanistan Cricketer Baheer Shah Averages More Than Don Bradman
Bhopal:MMNN: 10 January 2018


The graph of Afghanistan cricketers has risen sharply recently on the international platform and as a team too they have surprised everyone with the transformation. Now under-19 cricketer Baheer Shah has come into the limelight for his exceptional batting average, which is even more than the legendary Sir Don Bradman. Surprisingly, he has the highest batting average in the world for players with more than 1,000 first-class runs. Baheer has played seven first-class games so far (12 innings) for Speen Ghar Region in which he has already scored 1,096 runs with an average of 121.77 -- the highest in the world. In his debut first-class game, Baheer played a superb innings of unbeaten 256 against Amo Region at Amanullah, which is the second-best by any batsman on debut He has already scored a triple hundred in the format and became the second youngest to do so after former Pakistan captain Javed Miandad. The record is of 260 by Mumbai's Amol Muzumdar. "That was an unforgettable moment for me. I stayed at the wicket for two days, staying very comfortable. I worked on my fitness before the tournament and the coaches taught me how to bat well. For everyone whenever they get the best score in their life it's a very enjoyable, exciting moment," Baheer was quoted as saying by icc-cricket.com. "It's difficult to get the opportunity to play for our domestic sides, so I'm very thankful for my family and for my friends and my head coach for their support. I only thought I would try my best for my side, so to get 1,000 runs was amazing," he added. Currently, he is part the Afghanistan team for the ICC Under-19 World Cup to be held in New Zealand from January 13. "I've started very well in the warm-up matches in Napier. They were good sides with first class players, but we played four matches and won all four. It's a very good chance for every youngster to promote his career so I'm trying very hard to have a good performance at this World Cup," said Baheer. "I like to play in different and challenging situations. There are a lot of changeable situations, but I only want to stay at the wicket and take the pressure on myself and away from my partners. My favourite player is Hashim Amla because he is very calm and plays very well in difficult situations. I just want to keep calm and go forwards
---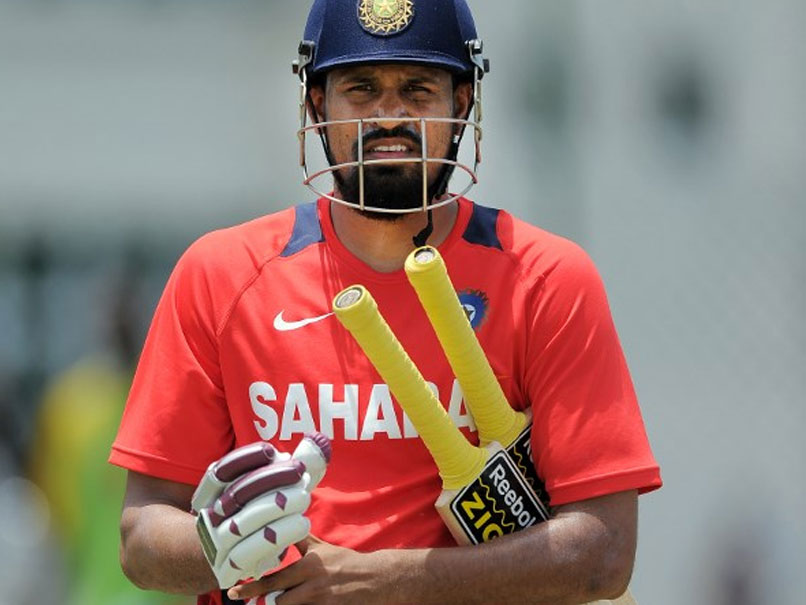 Yusuf Pathan Suspended By Indian Cricket Board For Doping Violation
Bhopal:MMNN: 9 January 2018


All-rounder Yusuf Pathan has been suspended by the Board of Control for Cricket in India (BCCI) for a doping violation, the Indian cricket board said in a statement. The BCCI stated that a urine sample provided by Pathan on March 16, 2017 was tested and found to contain 'Terbutaline'. However, Yusuf's suspension has been backdated and he will be eligible to play from January 14 onwards. "Mr Yusuf Pathan has been suspended for a doping violation. Mr Pathan had inadvertently ingested a prohibited substance, which can be commonly found in cough syrups," BCCI said in a press release. "Mr Pathan had provided a urine sample as part of the BCCI's anti-doping testing program during a domestic T-20 competition on 16th March 2017 in New Delhi. His sample was subsequently tested and found to contain Terbutaline. Terbutaline, a specified substance, is prohibited both In & Out of Competition in the WADA Prohibited List of Substances." "On 27th October 2017, Mr Pathan was charged with the commission of an Anti-Doping Rule Violation (ADRV) under the BCCI Anti-Doping Rules (ADR) Article 2.1 and provisionally suspended pending determination of the charge. Mr Pathan responded to the charge by admitting the ADRV and asserting that it was caused by his ingestion of a medication containing Terbutaline that had been mistakenly given to him instead of the medication prescribed for him, which did not contain any prohibited substance," the statement added. "The BCCI is satisfied with Mr Pathan's explanation that he had taken Terbutaline inadvertently to treat an Upper Respiratory Tract Infection (URTI) and not as a performance-enhancing drug. Having considered all of the evidence and taken expert external advice, the BCCI has accepted Mr Pathan's explanation of the cause of his ADRV, and on that basis has agreed that a period of ineligibility of five months should apply, together with the disqualification of certain results." "Under BCCI ADR Article 10.10.3, Mr Pathan is entitled to the full credit against that period of ineligibility for the provisional suspension that he has been serving since 28 October 2017. In addition, there is discretion under BCCI ADR Article 10.10.2 to back-date the start date of the period of ineligibility still further on account of Mr Pathan's prompt admission of his ADRV upon being confronted with it by the BCCI, and under BCCI ADR Article 10.10.1 on account of the delays in the results management in this case that are not attributable to Mr Pathan. In all of the circumstances, the five-month period of ineligibility will be deemed to have started to run on 15 August 2017 and end at midnight on 14 January 2018," concluded the release. Meanwhile, Yusuf has said he was confident of being cleared of deliberate usage and vowed to be more careful in future. "Competing for India and my home state Baroda has been a matter of immense pride and encouragement for me and I would never act in any manner to bring my motherland or Baroda, in any kind of disrepute," Pathan said in a statement. "In hindsight, I should have been more careful and checked the status of the medications with BCCI's dedicated Anti-Doping Helpline," he added. After Delhi pacer Pradeep Sangwan, Pathan is the second Indian cricketer to have failed a dope test. Sangwan was suspended for 18 months in 2013 after a test returned positive. Pathan has played 57 ODIs and 22 T20 Internationals for India. However, Pathan has failed to get a book a berth in the Indian squad for some time now. He last donned the India jersey against South Africa in Johannesburg in 2012
---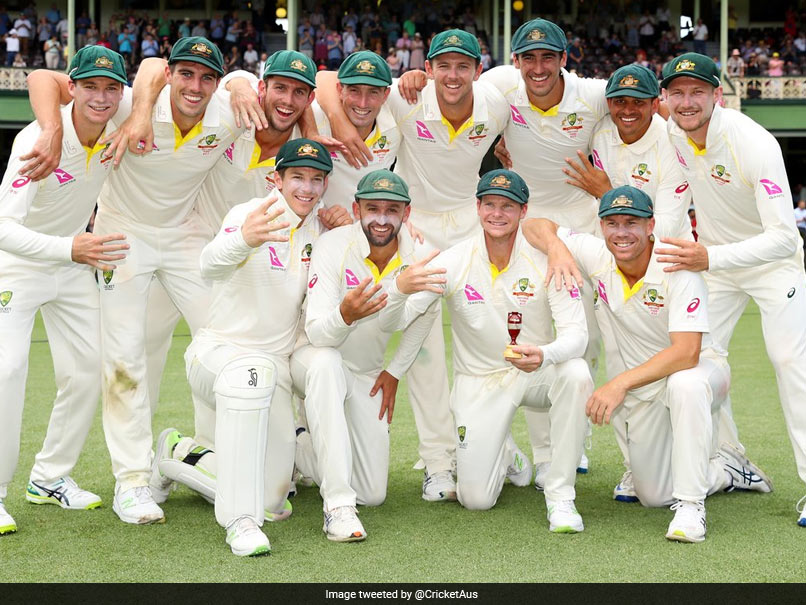 The Ashes: Australia Rout England By An Innings And 123 Runs To Win 4-0
Bhopal:MMNN: 8 January 2018


Australia ruthlessly extinguished England's resistance to claim an innings victory in the fifth Ashes Test and complete a 4-0 series rout on the final day in Sydney on Monday. The beleaguered tourists, with skipper Joe Root weakened by a stomach bug and unable to continue batting, dissolved after lunch, losing their last four wickets for their fourth comprehensive defeat of the series. "It has been a great couple of months. The cricket that we have played in the last couple of months has been outstanding," Australia skipper Steve Smith said. "We have just been able to get on top and win those key moments and not let them back in the game which is crucial." Pat Cummins led the Australian offensive in Sydney with four wickets for 39 to finish man-of-the-match and the leading wicket taker in the series with 23. "To get through the five Tests and end the series here at home. I couldn't asked for much more," said an ecstatic Cummins. England finished at 180 for nine off 88.1 overs as Australia won by an innings and 123 runs. It followed comprehensive losses on the troubled five-Test tour in Brisbane, Adelaide and Perth. The fourth Test was drawn in Melbourne. Stricken Root did not come out to bat after lunch as he continued to experience discomfort after his overnight stomach bug. "He is asleep. He has a gastro bug and he has not been too well through the night and the heat yesterday didn't help. He is asleep in the dressing-room trying to recover," said vice-captain Jimmy Anderson, deputising for Root at the post-match presentations. "To be honest we have been outplayed in the key moments of each game," he added. "We have been in the games to an extent but just not been able to capitalise on any opportunities. Australia have played great in this series." -Chances disappear - Cummins struck twice in three balls after lunch, trapping Jonny Bairstow leg before wicket for 38 and having Stuart Broad caught behind off a brutish bouncer for four. Mason Crane got another Cummins bouncer which he gloved to wicketkeeper Tim Paine for two and Anderson was caught behind off Josh Hazlewood for two to end the innings. Root went to hospital overnight with England Cricket initially saying he had "severe dehydration" after fielding and batting in intense heat on Sunday. But team officials corrected earlier statements and said Root was instead weakened by the effects of a gastroenteritis bug. He came out to bat on the dismissal of Moeen Ali for 13 an hour into the final day's play and reached his fifth half-century of the series, but was unable to convert any of them to a century. England's remote chances of saving the Test disappeared when Root failed to appear at the crease after lunch. Spinner Nathan Lyon claimed Moeen's wicket for the seventh time in the series when he trapped him leg before in the morning session, which Moeen did not review. Lyon took three wickets for 54 off 35 overs. The Australians took a grip on the final Test with a massive 303-run innings lead and then reduced the battle-weary tourists to 93 for four at the close on the fourth day. All five Tests went into the fifth day.
---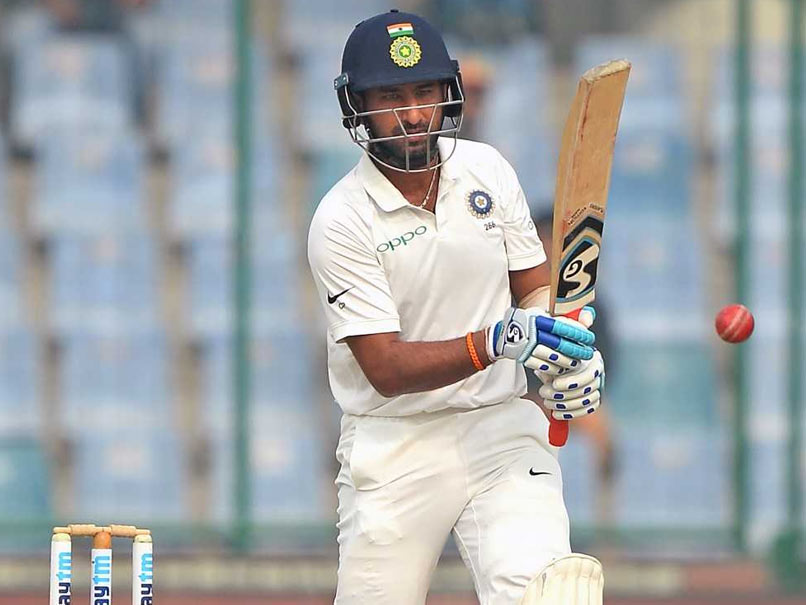 India vs South Africa Live Cricket Score, 1st Test Day 2: Cheteshwar Pujara Key As India 4 Down At Lunch
Bhopal:MMNN: 6 January 2018


Rohit Sharma and Cheteshwar Pujara resumed the Indian innings at 28/3 vs South Africa on Day two of the opening Test on Saturday at Newlands, Cape Town. The South African bowlers after getting off to a great start on the first day, were fired up and looked to take wickets early on day two. Vernon Philander, Dale Steyn started the proceedings as they produced beautiful deliveries to flabbergast the Indian batsmen. Rohit and Pujara struggled to counter the South African attack as they failed to connect the ball to the middle of the bat. There were many instances where the ball would just go past the outside edge of the bat and the batsmen were left clueless. However, Rabada got the first breakthrough by dismissing Rohit, who struggled throughout the day in front of the fiery bouncers and swinging away deliveries. Pujara, for India, resisted the bowling attack so far in the innings. It will be interesting to see India's approach post-lunch. With no surprise, Faf du Plessis will look to get more wickets his was after Indian bowlers led by Bhuvneshwar Kumar (4/87 in 19 overs) had South Africa 286 all out in 73.1 overs -- a total India would consider as 50 too many after the UP seamer had the Proteas reduced to 12 for 3 inside six overs. It was in the post-tea session where Keshav Maharaj (35) and Kagiso Rabada (26) took their 8th wicket partnership to 37 runs. This helped push South Africa past the 250-mark. Their stand was finally broken when R Ashwin ran out Maharaj in the 63rd over.
---
Shenzhen Open: Maria Sharapova Crashes Out After Semi-Final Loss
Bhopal:MMNN: 5 January 2018


Former world number one Maria Sharapova was dumped out in the semi-finals of the Shenzhen Open, losing in three sets to holder Katerina Siniakova of the Czech Republic on Friday. The Russian will return to the top 50 next week with the Australian Open looming at the end of the month, but she failed to reach her second final since returning last April after a drugs ban. Siniakova, the sixth seed, beat the 30-year-old 6-2, 3-6, 6-3 and will face world number one Simona Halep in the final. Halep cruised into the decider in southern China with a comfortable 6-1, 6-4 victory over fellow Romanian Irina-Camelia Begu. Sharapova was banned for 15 months for taking the performance-enhancing substance meldonium, and has been working her way up the rankings since returning to action, winning the Tianjin Open in October.
---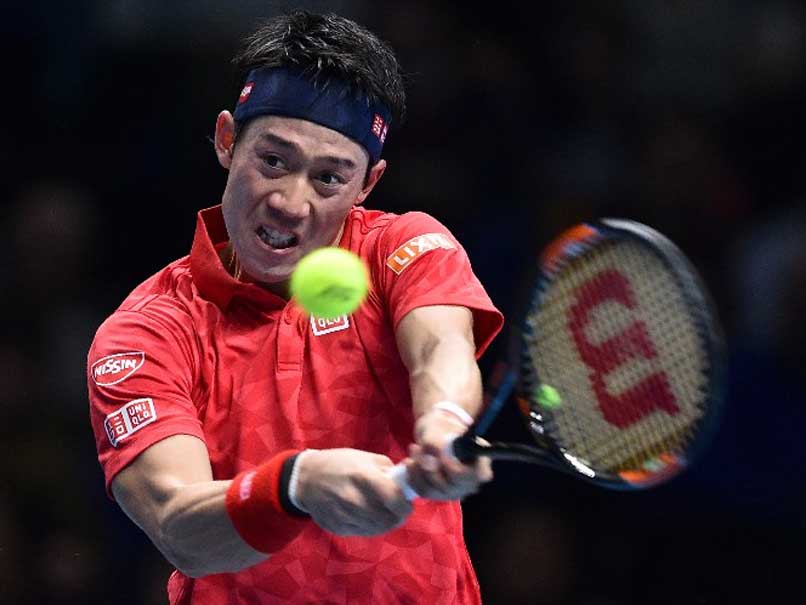 Australian Open: Novak Djokovic To Test His Fitness In Warm-Up Events, Kei Nishikori Ruled Out Due To Injury
Bhopal:MMNN: 4 January 2018


Injured Japanese star Kei Nishikori pulled out of the Australian Open on Thursday, while Novak Djokovic says he will test his problem elbow at an exhibition before deciding whether to play. Asian number one Nishikori has not played competitively since last August after suffering a torn tendon in his right wrist during a practice session at Cincinnati. He said he still wasn't ready for a gruelling Grand Slam campaign. "I am very sorry to announce that I will miss the Aussie Open this year," he said on his website of the opening major of the year, starting in Melbourne on January 15. "The Aussie Open is my favourite Slam ... it's my 'home' Slam," he added. "It's the Slam that takes incredible care of the players and their teams, and it hurts that I will have to miss it this year. "My rehab is going well but I am just not ready 100 percent to come back yet in best of five set matches." Nishikori is not the only leading player struggling with injury, with a who's who of the top names in the game battling to be fit for Melbourne Park. Former world number one Djokovic hasn't played since a right elbow issue forced him to quit Wimbledon in the quarter-finals in July. He has already cancelled scheduled appearances at an exhibition in Abu Dhabi and the Qatar Open, and said he will test the injury next week at the Kooyong Classic in Melbourne and a Tie Break Tens tournament in the same city. "Novak is travelling to Australia where he will take part in two exhibition tournaments," said a statement on 12-time Grand Slam winner's website early today. "After the two events, the decision will be made about his participation at the first Grand Slam of the season, the Australian Open, where 'Nole' has been crowned champion six times."
- Writing on wall - Another former number one, Andy Murray, is also struggling and withdrew from this week's Brisbane International as he works to overcome a right hip injury which has sidelined him since Wimbledon. The Scot raised the prospect this week of surgery, but still holds out hope of playing in Melbourne, saying he will decide by the weekend whether to stay in Australia or fly home. Also returning from injury but set to play at the Grand Slam are Stan Wawrinka and Milos Raonic. World number one Rafael Nadal, the reigning French Open and US Open champion, pulled out of Brisbane with a knee injury, but the Spaniard has said he still intends to be on court at the Australian Open. The writing was on the wall for Nishikori, who also withdrew from Brisbane. The 28-year-old, who reached a career high world number four in 2015, said in November he had chosen rehabilitation over surgery to repair the damage and was targeting a return to action in Australia. His no-show is a major blow for the popular Japanese player, who concluded his 2017 season with a 30-13 match record. The winner of 11 ATP Tour titles, he made the fourth round of the Australian Open last year, losing in five sets to eventual champion Roger Federer, who, aged 36, is one of the few top names to be fully fit.
---
IPL Player Retention 2018: Chris Gayle May Be A Spent Force For RCB
MMNN:3 January 2018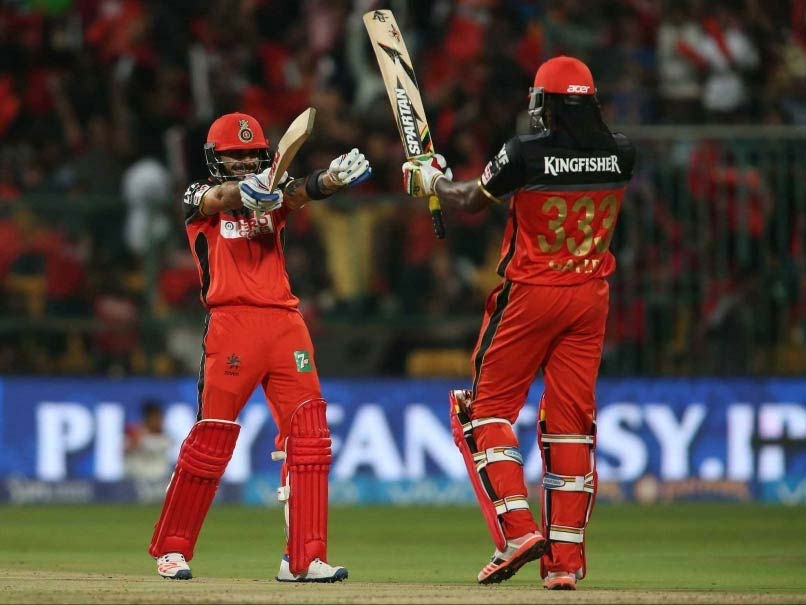 When you look at the Royal Challengers Bangalore (RCB) line-up, you are often left wondering as to why they would be at the bottom of the heap, as they ended last year. Not just that, the fact that they haven't ever lifted the world's richest franchise cricket trophy would surely not go down well with the team management. Needless to say, so hard decisions are on the cards and some big names will be in the headlines, for sure. One such name would be Chris Gayle, as experts are beginning to think. With the IPL 2018 Player Retention to be finalised, it may not be a big surprise if the West Indian superstar does not qualify as an automatic choice for RCB. As things stand, three names look to be favourites for retention - skipper Virat Kohli is a no-brainer, while leg-spinner Yuzvendra Chahal has made a serious mark for himself in limited-overs cricket. It is also inconceivable that AB de Villiers will be left out of the equation. He has the ability to change things single-handedly, and RCB desperately needs such senior players. That would take care of the cap of the three players who can be retained. This would essentially leave Gayle in the Right to Match (RTM) list, at best. There too, his form and fitness may be things of concern. While Gayle did hammer a massive century in the Bangladesh Premier League in December, he has struggled to stay in the playing XI of the West Indies squad. Chris Gayle is still a big ticket, no doubt. But RCB have bigger concerns. This may well reflect in the 2018 Player Retention.
---
Ranji Trophy: Vidharbha's Rajneesh Gurbani Becomes Only 2nd Bowler To Bag Hat-Trick In Final
MMNN:30 December 2017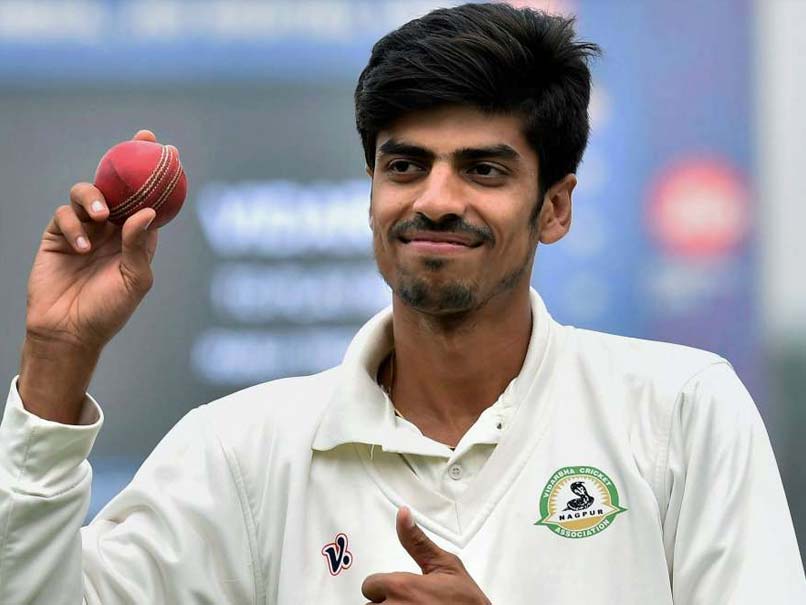 Rajneesh Gurbani today became only the second bowler to bag a hat-trick in the final of the Ranji Trophy. The Vidharbha pacer dismissed Vikas Mishra, Navdeep Saini and Dhruv Shorey to earn himself a slice of history. Gurbani's effort helped his side skittle out favorites Delhi for 295. B Kalyanasundaram was the first bowler to achieve this feat when he claimed a hat-trick for Tamil Nadu against Bombay in 1972/73 in final. Gurbani struck three balls after his hat-trick, cleaning up Kulwant Khejroliya to end Delhi's innings. With wickets of Rishabh Pant and Himmat Singh Day 1, Gurbani finished with a 6-wicket haul. On the opening day of the final, Shorey's unbeaten ton helped Delhi score 271/6 at the Holkar Cricket Stadium. Put in to bat, Delhi started off on a poor note as openers Kunal Chandela (0) and Gautam Gambhir (15) failed to provide the start the team wanted. Chandela was dismissed in the first over by Aditya Thakare. After adding 29 runs to the score, Gambhir was also sent packing by Akshay Wakhare in the 13th over. Shorey then came in the middle but lack of support from the other end cost Delhi heavily. Apart from Himmat Singh (66), no other middle-order batsmen -- Nitish Rana (21), Pant (21) and Manan Sharma (13) -- contributed much to the cause and thus only managed to get 271 on the first day
---
Watch: Usman Khawaja's Catch To Dismiss Stuart Broad Stirs Ashes Controversy
MMNN:29 December 2017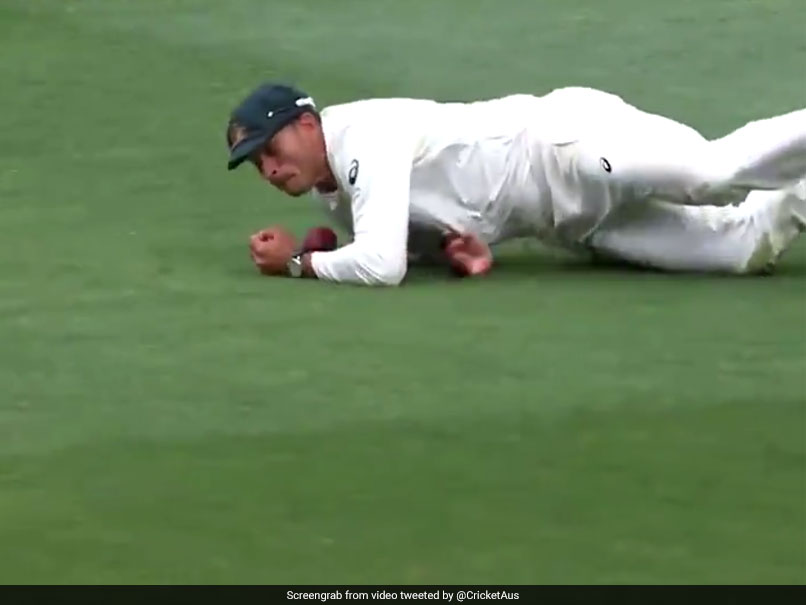 Alastair Cook might have taken all the accolades on Day Three of the fourth Ashes Test between Australia and England at the Melbourne Cricket Ground (MCG) on Thursday but there was another incident that garnered huge interest and grabbed the headlines. Controversy erupted at the MCG when Australian opener Usman Khawaja dived forward to take Stuart Broad's catch at deep mid-wicket. However, video replays returned inconclusive with even the commentators completely divided over whether the catch was taken cleanly. Despite the inconclusive replays, the third umpire decided to give Broad out. In the video replay, Khawaja gets his fingers under the ball correctly but as the momentum continues to take him forward, the ball bobbled out of his hands. The camera angle making it impossible to determine what happened next, but Khawaja came up holding the ball. Broad, who scored 56 off 63 balls, to his credit walked off the field without showing any dissent, ending a demoralising 100-run stand off 110 balls with Cook. Cook, who was at the other end when Broad was dismissed, decided to play down the matter. "We were 80 yards away from it so we didn't have the best view. The catch looked inconclusive on TV. Uzzie (Usman Khawaja) is a pretty fair cricketer not that I have played a huge amount against him but he was pretty confident with the catch. Sometimes on those things you do have to take the player's words for it," Cook said. "The technicality of the decision is that if the umpires had said it was not out then I think the decision would have changed and I'm not sure how they could see that being so far away as well. I don't think we really need to get drawn into those situations. I think sometimes you have to trust the player and he was confident straight away." However, England fans led by the 'Barmy Army' were having none of it and booed Khawaja when he came out to bat on Day 4. The fans were heard singing "same old Aussies, always cheating
---
India vs South Africa: Virat Kohli Says Team Has Nothing To Prove To Anyone
MMNN:28 December 2017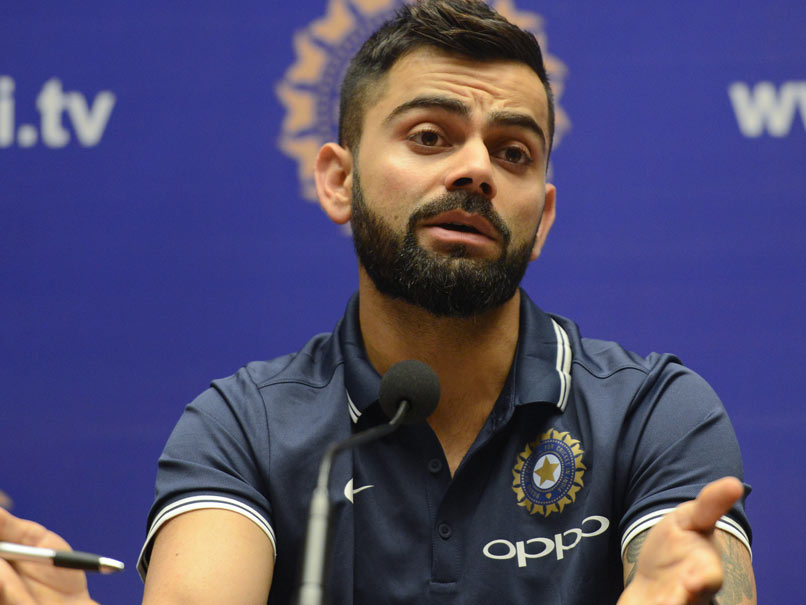 Winning Test matches outside the sub-continent has been an 'Achilles Heel' for the Indian teams over the years but skipper Virat Kohli made it clear that they have "nothing to prove to anyone" during the upcoming South Africa series, starting January 5. India have not won a single Test series in the 'Rainbow Nation' for the past 25 years. "We have got rid of all the mental pressures of touring abroad and wanting to prove to people. We are not wanting to prove anything to anyone and our duty is to go out there, give our 100 per cent effort for the country and get the result that we want to," Kohli said on Wednesday. The skipper said that one needs to be realistic that "sometimes the team will get results and sometimes it won't". Indian teams over the years have struggled with the bounce that South African pitches offer, having won only two Test matches over the years. The best result came during the 2010-11 series, which India drew 1-1. "It all depends on the kind of mindset you get into as batsman. Any place, even Indian conditions can be very difficult if you are not in a good frame of mind, so cricket is played with ball and bat and if you are not there mentally, it does not matter the conditions you are playing in. "You need to take up challenges mentally and then every conditions seem like home conditions. If you get accustomed to where you are going and you start feeling comfortable embracing the culture, people, it becomes easier," he explained. He had scored a century in Johannesburg during the 2013-14 tour and he attributed it to his urge for embracing the challenge. "I only played Test cricket once in South Africa but I was looking forward to it. (Cheteshwar) Pujara was as well, so was Jinks (Ajinkya Rahane). So we ended up doing well because we were excited about what we were going to do and that excitement is very important to maintain." Kohli agreed that they haven't played a lot outside sub-continent of late but the current crop is confident of a good show. "We are talking about a wholly different prospect over here, which we understand as a team and we are looking forward to it. Every tour is a chance, if you look at the teams which have gone to South Africa in the past, I mean you are talking about some of the biggest names in Indian cricket, it's not like that was not like a chance," Kohli sounded cautiously optimistic. "You need to play really good cricket for a very long period of time to win series and that is something that we are pretty excited about and we want to go out there and express ourselves. The most important thing is that we are enjoying each other's company and that's exactly what we are looking to do," Kohli added. The skipper did admit that the bowling attack of South Africa in 2013-14 with a much younger Dale Steyn and Morne Morkel was more experienced. The current leader of the pace attack is young Kagiso Rabada with both Steyn and Morkel making international comebacks after lay-offs due to injuries. "The bowling attack back then compared to now what South Africa has was more experienced and we did really well against them. We almost won the Test in Jo'burg (Johannesburg), it was a close game, we lost in Durban, but we played some really good Test cricket. "The bowling and the batting has come a long way, all the guys are much more experienced now, but the hunger remains the same, we still want to go back and try to do what we couldn't do last time around," he concluded.
---
Rohit Sharma Better Than Virat Kohli In Limited-Overs Cricket: Sandeep Patil
MMNN:26 December 2017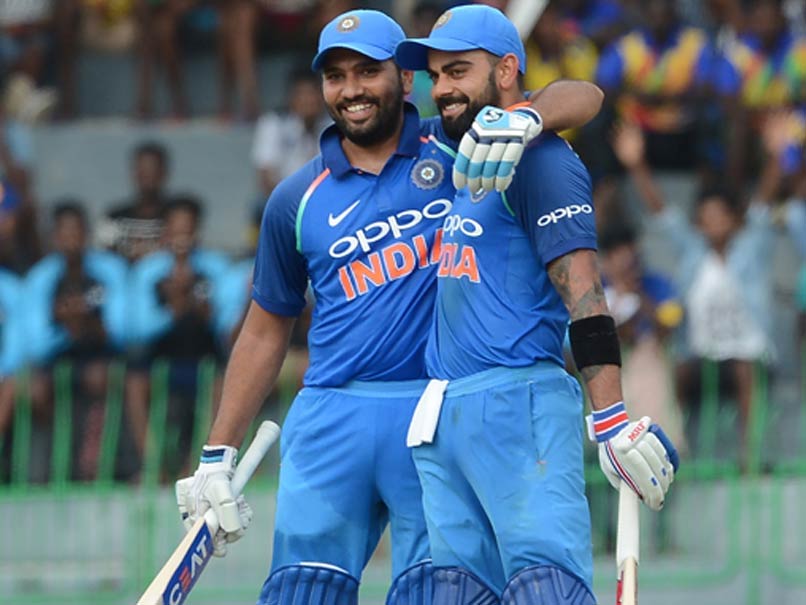 Virat Kohli fans, cover your ears! While the whole world debates about who is the best batsman in the world -- Virat Kohli, Steve Smith, Joe Root or Kane Richardson -- former chief selector of the Indian cricket team, Sandeep Patil, has boldly claimed that the Indian skipper is not even the best batsman in Team India, at least in limited-overs cricket. The former attacking middle-order batsman has said that Rohit Sharma is currently a better batsman than Kohli when it comes to limited-overs cricket. Patil said that Kohli undoubtedly is India's best batsman in Test cricket but in ODIs and T20Is, Rohit is ahead of him. "Virat Kohli fans might not like it but I have to say Rohit Sharma is currently the better batsman," Patil was quoted as saying by ABP news. In Kohli's absence, Rohit has taken to international captaincy like duck to water. Not just that, the stand-in India skipper set the stage alight in the ODIs by smashing his third double hundred -- the only batsman in the world to do so. In the T20Is as well, Rohit was in top form and smashed the joint-fastest T20I hundred in Indore. His whirlwind knock of 118 off 43 balls is the highest individual score for India in T20Is, surpassing the unbeaten 110 by KL Rahul against the West Indies last year. Rohit also became the first Indian player and fifth overall to score two centuries in T20Is after Chris Gayle, Brendon McCullum, Ewin Lewis and Colin Munro. "Virat is definitely a great batsman, no doubt about it. He is India's best Test batsman but when it comes to limited overs cricket, Rohit is ahead of him," said Patil. "I'm sure Virat's going to come back from the break and score lots of runs in South Africa but when we talk about limited-overs cricket this year, Rohit has been unbelievable. People may say he has played more matches against Sri Lanka but so has Virat. Whether he is playing only as a batsman or as captain Rohit has proved he is best at the moment," remarked the former India cricketer. However, the stats tell a different story. Forget looking at the overall numbers regarding how the two Indian stars stack up because Kohli is way ahead. Just purely going by the 2017 stats, Kohli has been better than Rohit across all three formats. In Tests this year, Steve Smith leads the scoring charts with 1,192 runs in 11 matches at an average of 74.50. Cheteshwar Pujara is second with 1,140 runs, having played the same number of matches as the Australian skipper, but averages 67.05. Kohli, meanwhile, is fourth in the list behind third-placed Dean Elgar of South Africa. The Indian skipper, though, has the best average among the top 20 batsmen in the world this year. Kohli has scored 1,059 runs in 10 Tests at an average of 75.64. In ODIs, Kohli has scored 1,460 runs in 26 matches and sits atop the run-getters list of 2017. He averages 76.84 and has six hundreds and seven half-centuries. In contrast, Rohit is second with 1,140 runs in 21 matches and averages 71.83. He also has six hundreds but has two less fifties than his captain. In T20Is in 2017, West Indies' Evin Lewis leads the scoring charts with 357 runs in nine matches at an average of 44.62. Kohli is sixth in the list, having scored 299 runs at an average of 37.37. Meanwhile, Rohit comes in at No.8 with 283 runs in nine matches and an average of 31.44.
---
Shahid Afridi, Virender Sehwag To Play Cricket On Ice
MMNN:25 December 2017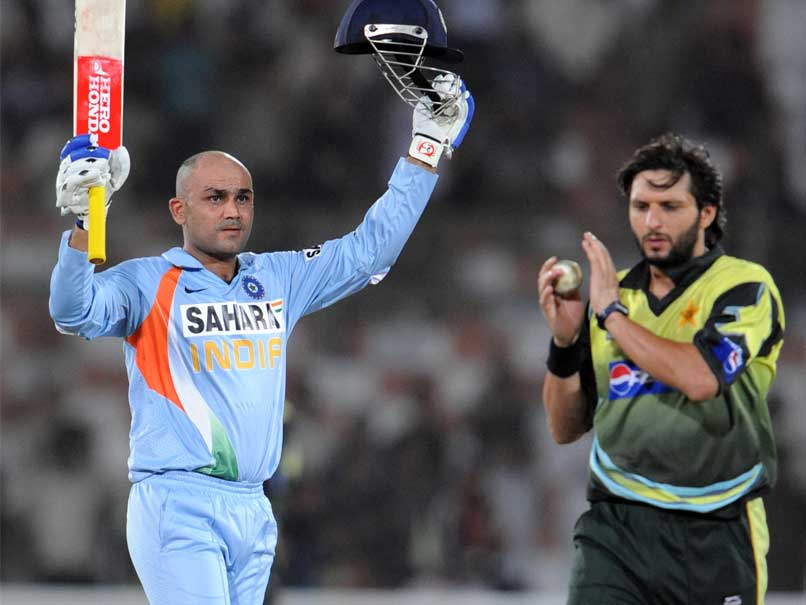 Former South Africa captain Graeme Smith and Shahid Afridi have joined a plethora of former cricketers for the inaugural St. Moritz Ice Cricket in Switzerland on February 8 and 9, 2018. While Afridi is playing regularly post his international retirement, the two-day T20 event in St. Moritz will be Smith's first since featuring in the Masters Champions League in February 2016. The matches will be played on a matting pitch. The other big names confirmed for the event are former India swashbuckling opener Virender Sehwag, Mohammad Kaif, Shoaib Akhtar, Mahela Jayawardene, Lasith Malinga, Michael Hussey, Jacques Kallis, Daniel Vettori, Nathan McCullum, Grant Elliot, Monty Panesar and Owais Shah. Players will use the traditional cricketing gear including the red ball but will wear sports shoes instead of spikes. The weather is expected to be nice and sunny during the day but the temperatures can dip to as low as -20 degree Celsius. "I don't know what to expect but I am really excited to play in a beautiful part of the world. I hope the event is a huge success," said former South Africa captain Smith. On playing against his contemporaries, Smith added: "There are lot of brilliant cricketers involved. I have played against all these guys in international cricket. It will be nice to spend some quality time with them and put up a good show with the cricket
---
2nd T20I Preview: India On Verge Of Another Series Win vs Sri Lanka
MMNN:23 December 2017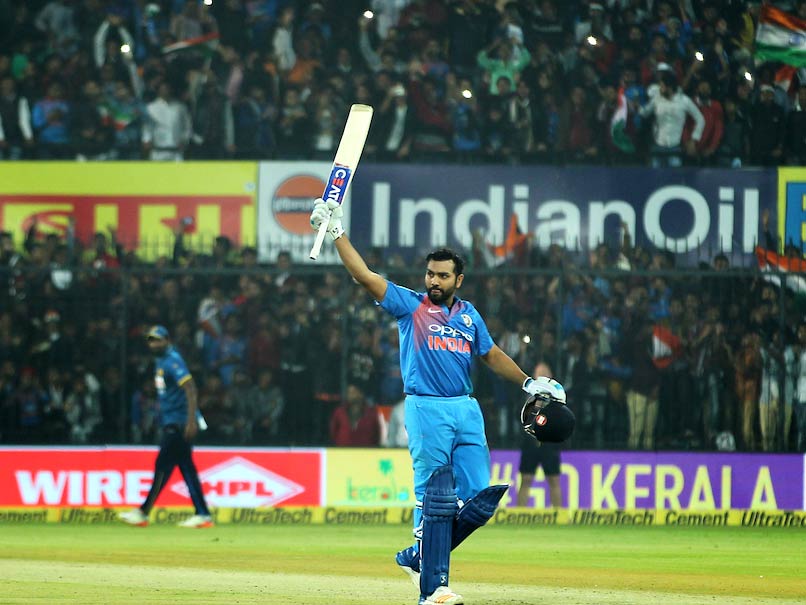 India's stand-in captain Rohit Sharma produced an immaculate display of batting when he mauled the Sri Lankan bowling attack to reach a well deserved 118 off just 43 balls in the second T20I against Sri Lanka on Friday. Rohit is a difficult batsman to bowl at on a normal day but when he is in this sort of mood, it is next to impossible to stop him and the Sri Lankans have experienced that first hand. Rohit was awarded the Man of the Match for the second T20I match against Sri Lanka, which the hosts won by 88 runs to clinch the series 2-0. The Mumbai batsman was elated with his performance but made it clear that it was too much to ask for when asked about a possibility of a double hundred in T20Is. Rohit is the only batsman to have scored three double hundreds in ODIs and the only Indian to score two centuries in the shortest version of the game. And with the way he is batting, a double hundred in T20I for Rohit is not a far-fetched thinking. "That's too much to ask for. I was just thinking to score runs. I wasn't thinking of any particular target. In all the formats, I don't look to score runs to get to a particular milestone," Rohit said about the possibility of scoring a double century in T20I. "My job is to go out there and score as many (runs) as possible. Not just 100s or 200s or 300s. I go out there to make sure I get my team into a good position," he further added. "There are times when you don't get runs. There are times when you get runs. That is all part and parcel of the game. Never do I ever walk out thinking that I want to score a century or a double century. I just want to give my best and get the team a victory," the right-handed batsman remarked. Rohit, who clears the boundary ropes with utmost ease and makes his sixes look extremely effortless, said that he relies a lot on timing the ball more than anything else. "I definitely don't have so much power. I rely a lot on timing the ball more than anything else. I know what my strengths are as well as my weaknesses. I try to play to the field as much as I can, to be honest," Rohit conceded. Rohit, who is leading the side in the absence of regular skipper Virat Kohli, also spoke about the of captaining the Indian team. "There is a lot of pressure, especially after the first match in Dharamsala. We were in such a position that we were on the verge of getting all out on our lowest score," he said. "I thought a lot about my captaincy and team and that it is very difficult. We are representing 140 crore people and there is a lot of pressure of that. "Since I am leading the side for the first time, there was pressure and there will be pressure when we play next match in Mumbai. I don't know when will I captain the side again, so every minute spent on the ground is important for me," he said.
---
2nd T20I Preview: India On Verge Of Another Series Win vs Sri Lanka
MMNN:22 December 2017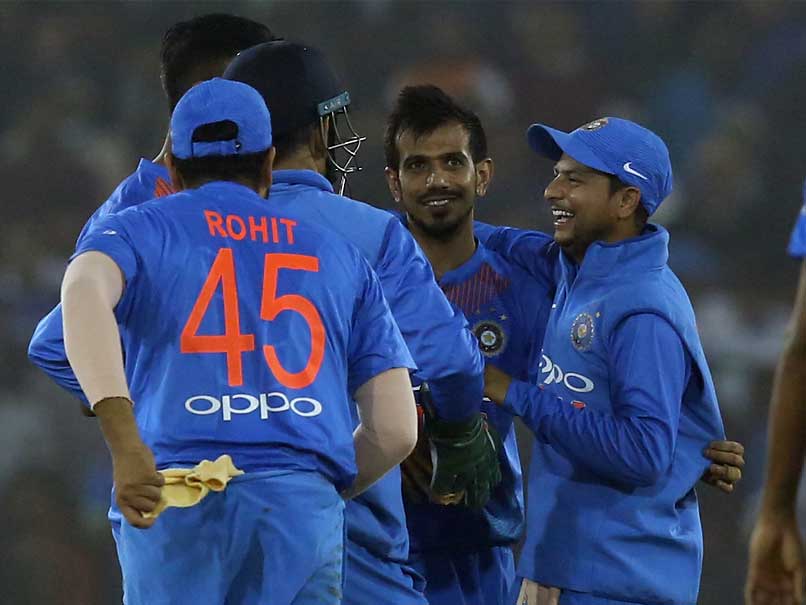 India are looking like overwhelming favourites in the 2nd T20 International against Sri Lanka, to be played at the Holkar Stadium at Indore on Friday. Following up on the massive 93-run win at Cuttack on Wednesday, India, led by Rohit Sharma in the absence of Virat Kohli, would be looking to seal off yet another series win against a Sri Lankan side that has by and large been out of sorts through the entire tour, barring a spell in the first Test in Kolkata and the first ODI at Dharamsala. However, they possibly would have the best opportunity in the T20 format, where things can change in a rush. There seems no end to the woes of the visitors. While the Indian youngsters have put their hands up to deliver the goods, the Lankans are going through a terrible phase of transition during which they are badly in need of reliable performers. This series has hardly proved to be a good preparation for the challenging South Africa tour that awaits India next month, considering the home team's domination in the absence of a good opposition in favourable conditions. The absence of regular skipper Kohli and Shikhar Dhawan and a transformed Bhuvneshwar Kumar has not given any respite to the Sri Lankans, who overtly rely on seniors such as Angelo Mathews. However, even the senior Lankan players have struggled to counter the Indian bowlers and batsmen. A robust domestic structure coupled with Indian Premier League (IPL) has prepared good bench strength for the hosts. Players such as Yuzvendra Chahal and Kuldeep Yadav have managed to carve a niche for themselves immediately after making their international debuts. Sri Lanka need captain Thisara Perera, Upul Tharanga and Mathews to lead by example. They have been a part of the side for long and only strong performances by them can infuse life and hope into this dejected side. Players such as Dusmantha Chameera and Dhananjaya de Silva have shown promise and need guidance to be consistent. Mahendra Singh Dhoni, whose finishing prowess has been under the scanner for some time now, got some runs under his belt after being promoted to number four in Cuttack and is likely to continue in the same position so that he gets enough overs in a match situation before the ODI and T20 challenge in South Africa.
---
India vs Sri Lanka, 1st T20I: MS Dhoni Notches up 3 Records in Cuttack Win
MMNN:21 December 2017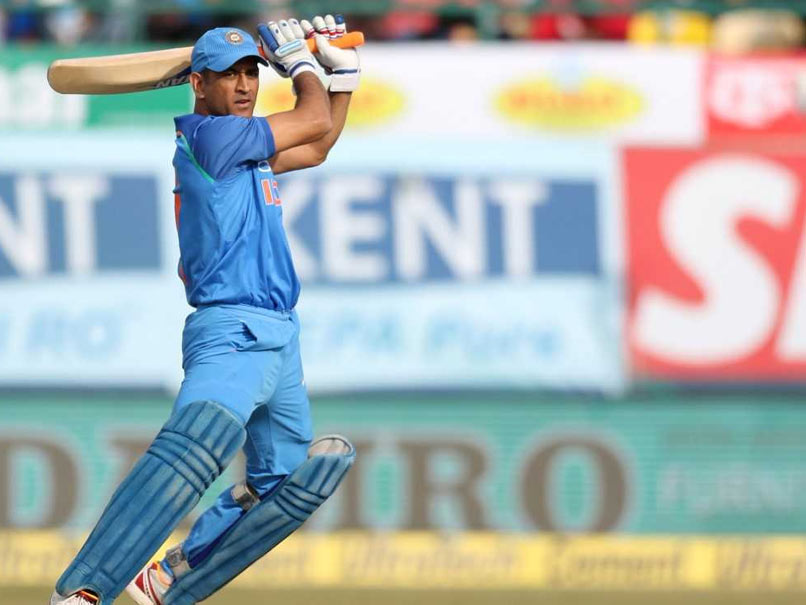 Mahendra Singh Dhoni on Wednesday played a key role in India's biggest T20I win till date. The former India captain contributed in every department, helping the hosts register a crushing 93-run win over Sri Lanka in the 1st T20I at Cuttack's Barabati Stadium. Not only did the wicketkeeper-batsman provide a final flourish to India's innings with an unbeaten 39-run knock, he also went on to add four dismissals behind the stumps, taking his tally to 74. Not just that, the 36-year-old notched up three other records during the series opener against Thisara Perera's men. Dhoni (39 not out + 4 dismissals) became the first Indian wicketkeeper to post 35 or more runs and effect four dismissals in the same T20I, joining South Africa's Quinton de Kock (twice) and Pakistan's Kamran Akmal. Dhoni is the first wicketkeeper to effect four dismissals in T20Is involving India and Sri Lanka. Dhoni (201 dismissals in 272 matches) has become the second wicketkeeper after Kamran Akmal (207 in 211 matches) to complete 200 dismissals or more in T20 cricket. Captain Rohit Sharma applauded Dhoni, who was promoted up the order, during the post-match presentation."MSD (Dhoni), he's just class. No. 4 really paid off. He's played so many games for us, won so many games for us and moving forward, we feel making him bat at No. 4 is ideal," Rohit said. Dhoni's batting record as number four player has been excellent - his aggregate being 244 in eleven innings (seven times not out), including a half-century - 56 vs England at Bengaluru on February 1, 2017. His strike rate of 134.01 is quite impressive at this batting position. "For a long period of time, MS has been finishing games off, but we want him to bat freely now, without that pressure. We were not sure what the ideal score would be, with dew and the wicket playing weirdly. So I thought 180 was a great effort," he added.
---
Confident India eye another series win
MMNN:20 December 2017



Team India would aim to cap off their another ruthless victory in the first match of T20 International series against Sri Lanka played at Barabati stadium here tomorrow. Any result other than India's resounding win looks highly unlikely on Wednesday, considering as visiting team lost in the preceding Test and ODI series. Rohit Sharma will remain as India's captain for the T20 series and Thisara Perera will captain Sri Lanka despite of their ODI series loss to India. The Indian team for this series has been selected keeping in the unavailability of certain players as well as with an aim to give the players on the fringe some game time. Shreyas Iyer, Basil Thampi, Washington Sundar, Mohammad Siraj, Deepak Hooda, and Jayadev Unadkat all find a place in this squad. Rohit Sharma will be the leading the team and be the guiding light for this bunch of IPL performers. His own form has been brilliant as evidenced by the brilliant double century he hit. Rohit also had a good time in the T20's against New Zealand but getting off to faster starts has been something that he needs to work on. In absence of Shikhar Dhawan, Lokesh Rahul will given the responsibility of opening the innings with Skipper followed by Shreyas Iyer, Manish Pandey, MS Dhoni, Hardik Pandya, and maybe Dinesh Karthik. There is a case to be made for playing with both Washington Sundar and Deepak Hooda in the team but we don't think it is likely to happen Shreyas Iyer batted well in last two ODIs, he will hope to continue that in T20s. But the concern remains the same as Hardik Pandya hasn't batted well in 1st and 2nd ODI matches. His batting form will be crucial for India when they tour South Africa next month Currently, India has no problems with their bowling, the bowlers are the ones who look settled at the moment. The bowling will be led by Jasprit Bumrah and Yuzvebdra Chahal, two bowlers that have now established themselves as the first choice for India in limited overs cricket, and supported by Basil Thampi, Mohammad Siraj, and the all-rounders. Sri Lanka on the other hand will look to take some pride and win the 3 match T20 series, for that the visitors will have to sort their batting issues Sri Lanka has shown definite signs of improvement in the three matches after having an abominable 2017 with too many downs and almost no ups. They had a good chance of beating India in India, but as Perera pointed out in the post-match interview of the third ODI, they were unable to execute their plans in any department after the first match. Thisara Perera impressed with his captaincy in the ODI's and showed that he is not afraid to take the game to India. He is hamstrung by the lack of top-quality resources at his disposal but he is ready to play the game with intent to win. Thisara is an all rounder, but he hasn't been performing well with the bat and he is too expensive with the ball. He needs to find the right line and length straight from the ball one on Wednesday
---
India Vs Sri Lanka 1st T20I, Preview: Dominant Hosts Eye Another Series Triumph
MMNN:19 December 2017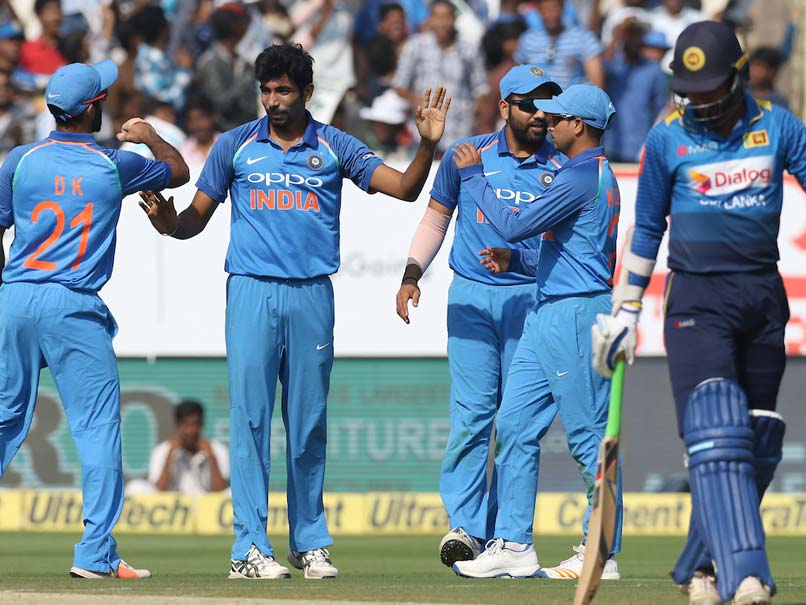 Rohit Sharma-led India are unlikely to lower their guard as they take on Sri Lanka for the first of three T20 Internationals at Cuttack on Wednesday. With the Test and ODI series in pocket, India will aim for another dominant performance and look to bag the T20 series as well. Without the services of skipper Virat Kohli, India did not have a dream start to their ODI series campaign at Dharamsala but bounced back in style as stand-in skipper Sharma took the attack to the opposition with his fearless batting. Having scored a record third double century in ODI, he will eye to seal off the T20I series as well. Like their home series, Sri Lanka have by and large been outgunned by India, barring their lone brilliant bowling performance in Dharamsala ODI, which left the Indian batsmen widely exposed in seaming conditions. Sri Lanka had their best chance in the last ODI at Vizag but they collapsed from 136/1 to be bundled out for 215. A resilient India quickly got into the act after an inspirational stumping by MS Dhoni. After which, the new spin duo of Yuzvendra Chahal and Kuldeep Yadav ran through the Lankan middle-order as they claimed three wickets each. However, T20 is a different ball game and India would look for a smooth transition to the shortest format, having endured a batting disaster in the first one-dayer. India do not have a happy memory of the solitary T20I at the Barabati Stadium. The Men in Blue had folded for 92 against South Africa in 2015 as crowd trouble brought infamy to the venue. India lead Sri Lanka 7-4 on head-to-head count and are yet to lose against them in the last four outings, the hosts will aim to give a better account of their batting. India's batting will heavily rely on skipper Rohit, who will have KL Rahul for company at the top. Having lost his first match as captain, Rohit's record double hundred led a 141-run rout in Mohali and he will look to continue that form in the shortest format. A good start will be crucial for India to minimise the workload on the middle and lower order, which will be steered by Dhoni. The T20 squad will also see different players in action. Saurashtra left-arm pacer Jaydev Unadkat, who last played in a T20I against Zimbabwe in June last year, has been recalled and India have three first-timers in Washington Sundar, Basil Thampi and Deepak Hooda
---
Cricket fraternity among Sachin applaud Rohit for 3rd ODI double ton
MMNN:15 December 2017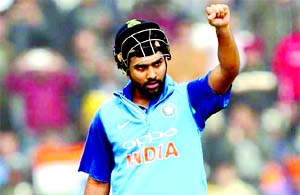 The moment Indian stand-in captain Rohit Sharma scored his 3rd double ton in ODIs becoming the first cricketer to achieve this feat against Sri Lanka during the 2nd ODI on Wednesday. Congratulatory messages started flooding in for Indian skipper with former and present cricketers applauding Rohit for his rare feat. Master blaster Sachin Tendulkar was the first to break shackles scoring the first ever double ton in ODI. "Way to go my friend. Always a joy to watch you bat ?? @ImRo45," Tendulkar tweeted.Tendulkar was the first to score ODI double-hundred against South Africa at Gwalior on February 24, 2010. "What an innings Hitman, quite unreal. Many congratulations on the 3rd ODI double. 3 alone out of a total 7 ODI double hundred's. Take a bow @ImRo45," Laxman wrote. "The man of double hundreds @ImRo45 You beauty ! World class brothaman," wrote Yuvi. Congratulatory messages also poured in from other former team-mates Suresh Raina. "LIKE A BOSS! THIRD double century in ODIs. The first man to scale Mt.200 on three occasions in ODIs. Stand up and Salute," BCCI tweeted.Rohit's 3rd double ton in ODIs came as a rejoice after he gifted it to his wife on their 2nd marriage anniversary.
---
India vs Sri Lanka, 2nd ODI, Mohali, Live Cricket Score: Visitors Lose 4 Wickets In Chase Of 393
MMNN:13 December 2017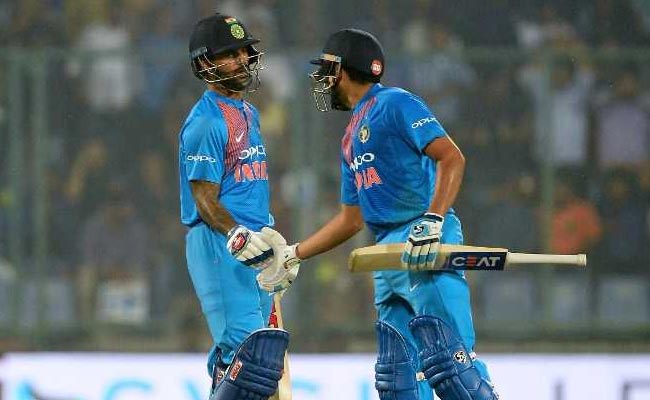 Rohit Sharma-led Team India were in all their glory as they did not show any respite to the Sri Lankan bowling attack and posted a mammoth 392/4 in 50 overs. Rohit, who ended his innings on an unbeaten 208, got his name etched in history books as he became the only player to score three double centuries in ODIs. Rohit started his innings on a steady note but changed gears eventually to throw kitchen sinks at the bowlers along with Shreyas Iyer (88) and Shikhar Dhawan (68) to provide the hosts with a solid base. India's 392/4 is also the highest score by any team in Mohali. The right-handed batsman also registered the second highest individual score by a captain in 50-over format. He trails Virender Sehwag, who had scored 219 against West Indies in Indore in 2011. (LIVE SCORECARD) Shreyas Iyer, on the other hand, played the role of a perfect partner as he took bowlers to task from the very first ball and scored his maiden international fifty. Iyer, who could not capitalise in his debut match in Dharamsala, made amends and took the Lankan bowlers to the cleaners, who had gone through the Indian batting line-up in the first ODI. If Sri Lanka get off to a solid start, it will be safe to say that this match will turn out to be a glorious 50-over game. Rohit, leading the side in Kohli's absence, was not amused either in his first ODI as captain. Though, he promised that the team will learn from Dharamsala debacle and bounce back in the remaining two games. "It is important to thrive in these conditions and come out good. It is an eye-opener for all of us," Rohit had said after the seven-wicket loss. He is unlikely to tinker with the playing eleven but there is a possibility that Ajinkya Rahane is picked to shore up the inexperienced batting, especially the middle-order
---
Anura wins Gold, Silver at All India Badminton Ranking
MMNN:11 December 2017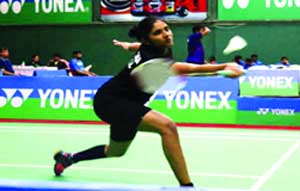 Anura Prabhu Desai of Goa, who is the Brand ambassador of Geno Pharmaceuticals Ltd and plays for Airports Authority of India (AAI), won a Gold and a Silver at the All India Senior Ranking Badminton Tournament 2017 at Sikkim on Saturday. In Women's singles Anura, the top seed, defeated Shruti Mundada 21-13, 21-17 in the semi finals. In the finals, she brought down Maharashtra's Vaishnavi Bhale [5] 21-16, 18-21, 21-19 in a thrilling match. In women's Doubles, Anura and Vasinavi, who were seeded 3, teamed up and looked all set to clinch the title after winning the first set, but fell short of closing it out, losing 21-18, 17-21, 17-21 to 4th seeds Dhanya Nair and Ashna Roy. Earlier, Anura/ Vaishnavi had knocked out the top seeded pair of Agna Anto and Sneha Santhilal 21-17, 21-14 in the semi finals. 'For Anura, who has made Goa proud by attaining India number 1 ranking in both singles and doubles, this is another feather in her cap and yet another glorious moment in excellence in our Badminton history, being the first time a Goan has won a Gold medal in Senior Women's singles in the National Ranking circuit. Hearty congratulations to Anura on achieving this wonderful feat,' a statement from the association said
---
India vs Sri Lanka, 1st ODI, Preview: Ajinkya Rahane's Form A Worry As Hosts Eye Another Whitewash
MMNN:9 December 2017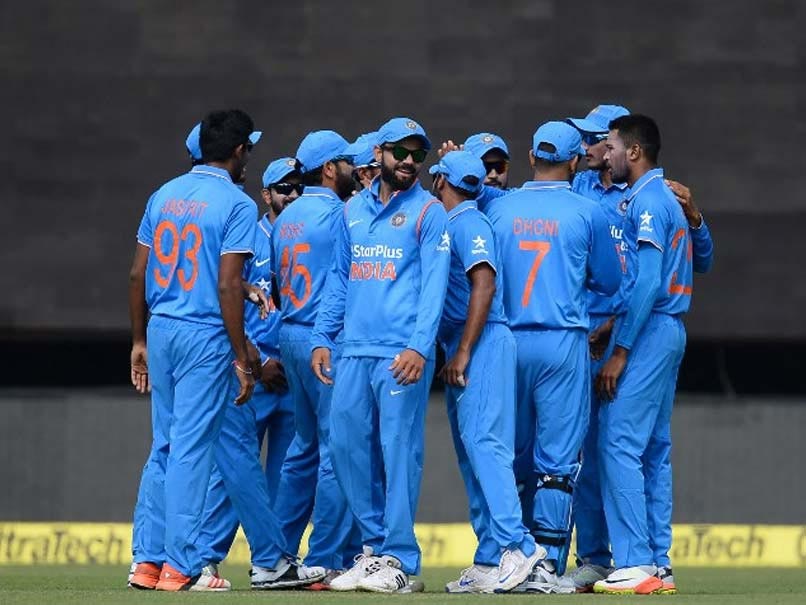 With Virat Kohli being rested, Rohit Sharma will lead India in the three-match One-Day International (ODI) series against Sri Lanka, starting Sunday at Dharamshala. After a commanding performance in the Tests, the Rohit-led side will eye yet another whitewash against the Lankan lions. However, the primary objective for chief coach Ravi Shashtri and Rohit will be to decipher the various combinations in both batting and bowling departments as star batsman Ajinkya Rahane is currently struggling with the willow. With cooler confines and bouncy conditions in play, toss could be a crucial factor in the opening ODI. Having won five straight bilateral series apart from reaching Champions Trophy final, a 3-0 win will put India on top of ICC ODI rankings, overtaking South Africa. The last time India faced Sri Lanka in the one-dayers, Kohli's men swept aside the Island nation 5-0. Even without captain Kohli, a formidable batting line-up comprising Rohit, Rahane, Dinesh Karthik, MS Dhoni, Kedar Jadhav could prove too hot to handle for the islanders. While the opening slot seems locked with Rohit and Dhawan at the top, Rahane is likely to get a chance at the number three position with Kohli given a much-needed rest. However if Dhawan, who was down with viral fever yesterday, pulls out then Rahane could be seen opening the innings. The stylish Mumbai batsman had scored three half-centuries and a hundred in the bilaterals against West Indies in June-July, before blasting four successive fifties against Australia at home. The only ODI game that he played against Sri Lanka this year, Rahane scored just 5 before stumbling upon a rough patch in the Test series against Sri Lanka. With the South Africa Test series round the corner, the team management would certainly want their favourite 'Jinks' to break the jinx. Dinesh Karthik and Mahendra Singh Dhoni is likely to take the next two slots, before Kedar Jadhav comes at the number six. Karthik had scored a fifty in the two chances that he got in the West Indies series, while against New Zealand the wicket-keeper batsman hit scores of 37, 64 not out and 4 not out in the three games. Dhoni, on the other hand, had faced criticism when he struggled to get going in the second T20I against New Zealand which the hosts lost by 40 runs and the former skipper will look to silent his detractors. While Shreyas Iyer and Manish Pandey are also in the team, the duo will get a look-in if both Dhawan and Jadhav, who has a hamstring injury, are ruled out. All-rounder Hardik Pandya will continue to be a vital cog in India's wheel as he completes what has been an exception year in international cricket for him. One among orthodox leg-break bowler Yuzvendra Chahal and chinaman Kuldeep Yadav will be in the playing XI along with Axar Patel, whose primary job is to restrict runs. Jasprit Bumrah and Bhuvneshwar Kumar will spearhead the pace department and the visitors will have a tough time dealing with them in the opening as well as at death overs. Among others, it will be interesting to see if skipper Rohit decides to give rookie Siddarth Kaul a chance as a third pacer at the HPCA Stadium, which is expected to aid swing bowling. Sri Lanka have shown the stomach for a fight in the Delhi Test after barely managing to save the first Test in Kolkata and losing the second at Nagpur and they would be eager to erase the ignominy of losing 0-5 at home in September. The visitors were also humiliated 0-5 by Pakistan in their last bilateral series in October and it will take really a special effort from Thisara Perera's men to tame India at their own backyard. For Sri Lanka, Kusal Perera and Asela Gunaratne is returning to the team after recovering from injuries and a lot will depend on these players. Sri Lanka will bank on young batsman Dhananjaya de Silva, who scored a fighting century in the third Test to force a draw at Delhi. Teams: India: Rohit Sharma (Captain), Shikhar Dhawan, Ajinkya Rahane, Shreyas Iyer, Manish Pandey, Kedar Jadhav, Dinesh Karthik, MS Dhoni (WK), Hardik Pandya, Axar Patel, Kuldeep Yadav, Yuzvendra Chahal, Jasprit Bumrah, Bhuvneshwar Kumar, Siddarth Kaul. Sri Lanka: Thisara Perera (capt), Upul Tharanga, Danushka Gunathilaka, Lahiru Thirimanne, Angelo Mathews, Asela Gunaratne, Niroshan Dickwella (wk), Chaturanga de Silva, Akila Dananjaya, Suranga Lakmal, Nuwan Pradeep, Sadeera Samarawickrama, Dhananjaya de Silva, Dushmantha Chameera, Sachith Pathirana, Kusal Perera.
---
Virat Kohli Could Claim Rare Batting Record During South Africa Tour
MMNN:8 December 2017


Indian cricket team captain Virat Kohli faces his biggest captaincy test during next month's South Africa tour. After his team's dominant run on home turf, Indian cricket fans are eager to find out whether similar performances can be replicated overseas. Apart from a test of leadership, Kohli's batting brilliance too is bound to be tested against the high-quality pace attack of the Proteas. If Kohli continues his superb run with the bat, he is likely to claim a rare record. On Thursday, Kohli has moved up three places to grab second position among Test batsmen after registering his career-best score during the Sri Lanka series. The 29-year-old, who is already tops the limited-overs cricket rankings, is only 45 points behind Australia captain Steve Smith in Tests. The Aussie is now on 938 points while Kohli is on 893 points. Former Australia captain Ricky Ponting is the only batsman to have been at the top in all three formats at the same time - in December-January 2005-06, while his compatriot Matthew Hayden is the other batsman to have topped all three formats. If Kohli overtakes Smith, he will become the first Indian and second in the world to be at the batting summit across formats at the same time. The stylish right-hander, who has been rested for the ODI and T20I series against Sri Lanka, was categorical about his need for a break when he spoke after the final Test against Sri Lanka. Kohli also said it was the right time to rest considering the all-important South Africa tour early next year. "Last time I took rest, it was difficult to handle. But my body is asking for it right now. The workload has been massive, I have been playing non-stop for the last 48 months, I need rest. My body has taken a toll in the last couple of years. Right now is the perfect time to rest before the tour of South Africa," he said.
---
FIFA Trial Hears of Dancing, Private Jet, Massages
MMNN:7 December 2017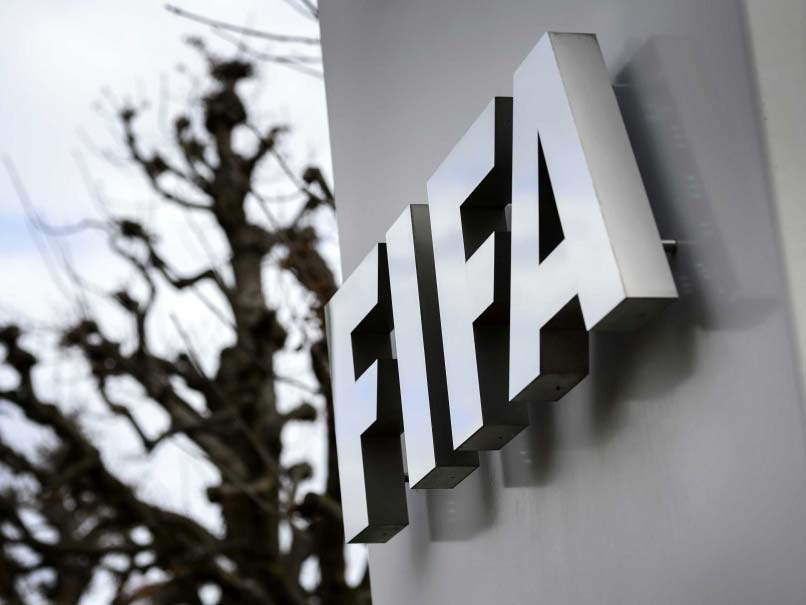 A Brazilian businessman told a US Federal Court on Wednesday that he helped set up a huge bribe to South American football officials to secure the rights for a new tournament. Fabio Tordin testified in New York at the trial of three South American football executives charged in connection with the largest graft scandal in world soccer history. Tordin was one of 42 people indicted in the FIFA corruption mega-scandal. He pleaded guilty in 2015, agreed to return $600,000 and is now cooperating with the US government against the only three accused in the dock. Their trial began last month. Jose Maria Marin, 85, former president of Brazil's Football Confederation; former FIFA vice president Juan Angel Napout, 59, of Paraguay; and Manuel Burga, who led soccer in Peru until 2014, are charged with racketeering, wire fraud and money laundering conspiracies. Tordin said that at a lavish farm on a summer night in Uruguay, three other top officials, from CONCACAF, the football federation for North and Central America and the Caribbean, accepted nearly $500,000 from Argentinian sports rights company Full Play -- but the tournament never saw the light of day. According to Tordin, the deal was set up by him and Miguel Trujillo, a Colombian football consultant with links to Full Play's owners, Hugo and Mariano Jinkis. His account matched Trujillo's, who earlier told the court that he helped set up bribes between Argentine sports marketing companies and CONCACAF.
Massages Tordin said that after lunching at the beach he, Trujillo, and CONCACAF bosses Alfredo Hawit, Rafael Salguero, and Ariel Alvarado returned to Jinkis' "beautiful" country house. The aim was to "convince the (CONCACAF bosses) that Full Play could be the marketing arm of CONCACAF," he said. "Full Play agreed to pay $300,000 for the officials in exchange for them signing the document," said Tordin, adding Hawit, as president of CONCACAF, later said he "deserved" $150,000 more -- bringing the total payment to $450,000. Later in 2011, after a night of dancing and dining in Buenos Aires, the three CONCACAF bosses enjoyed a trip to an ultra-exclusive resort via private jet, Tordin added. He also revealed hundreds of thousands of dollars in bribes were paid via banks in Panama to former senior figures in Honduran, Costa Rican, Salvadoran and Guatemalan football. Tordin said that he and Trujillo would sometimes exaggerate the amounts of the bribes to their bosses at events management company Media World, in order to keep a cut for themselves. Another government witness was Nelson Sanabria, ex-assistant to Napout, a past president of the South American Football Confederation (CONMEBOL). He told the court his former boss was fond of massages, manicures and pedicures -- appointments arranged by his discrete chauffeur. The three accused have pleaded not guilty. A total of 24 accused have already admitted their guilt in the case outlined in a 236-page complaint detailing 92 separate crimes and 15 corruption schemes to the tune of $200 million. US prosecutors announced the indictments on May 27, 2015, exposing a quarter-century of endemic corruption in the heart of FIFA, soccer's governing body.
---
India Win Series 1-0 After Sri Lanka Draw The Final Test
MMNN:6 December 2017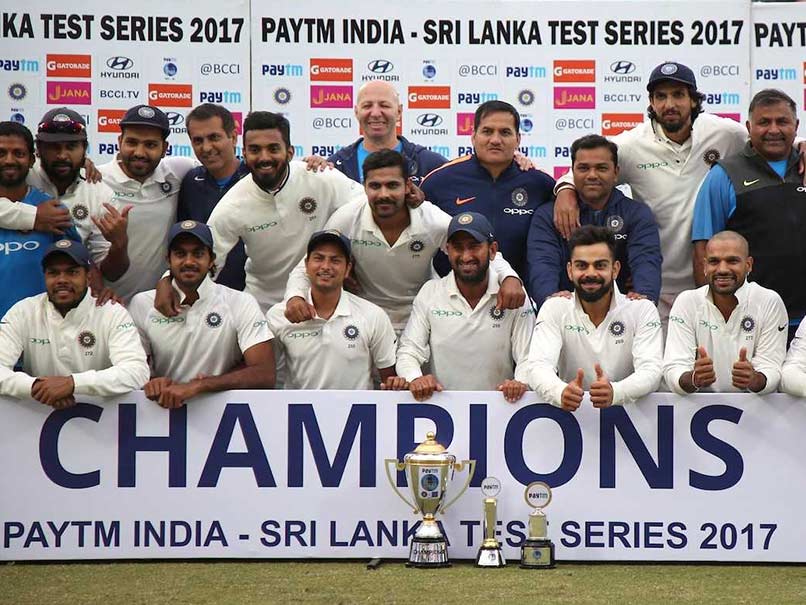 Sri Lanka's unheralded youngsters, led by Dhananjaya De Silva, cashed in on the ineffectiveness of Indian spinners, holding on for a draw in the third Test even as the home team collected its ninth successive series victory on Wednesday. While the win in Nagpur ensured a 1-0 series win for India, it will certainly be a moral victory for a beleaguered Sri Lankan team, which also had to endure physical discomfort due to pollution in the national capital. Sri Lanka were never going to chase 410, but did well enough to bat as many as 102 overs in the second innings, finishing at 299 for five. The captains decided to shake hands after the end of seven mandatory overs. En route his third Test hundred, De Silva battled severe muscle stiffness before retiring hurt on 119, but he instilled the self belief in debutant Roshen Silva (74 not out) and the maverick Niroshan Dickwella (44 not out), who displayed enormous determination while playing out the final session of the match. The Roshen-Dickwella pair added invaluable 94 runs for the unbroken sixth-wicket stand as India did not get a single wicket in the final session. Wriddhiman Saha bungled an easy stumping chance of Dickwella off Ravindra Jadeja (3/81 in 38 overs) in the final session and that, effectively, was the end of India's hopes to win the Test match. The Test match once again proved that Indian spinners -especially Ravichandran Ashwin (1/126 in 35 overs), is not same bowler when there isn't much help in the wicket. The Kotla track didn't show any wear and tear throughout the five days, rendering Ashwin ineffective in the second innings. He tried a lot of doosras, carom balls and altered the speed of his deliveries, but they were of no use. The trio of De Silva, Roshen and Dickwella used Ashwin's pace picked up runs easily. His stock delivery, which is the conventional off-break, never came into use save once when he had bowled rival captain Dinesh Chandimal. If not getting turn was Ashwin's bane, Jadeja was at his restrictive best but again the 'x-factor' in his bowling, when there is some turn and grip on the surface, was missing. He was quicker through the air, hardly flighted the ball, depending on deliveries that straightened as batsmen played for turn. De Silva, who had a problem using his feet during the later stages due to a muscle pull, was easily able to play him inside the crease. During the final hour of the day, a frustrated Jadeja at times was seen kicking the dust as breakthroughs were hard to come by. This is the first time in six Tests this year that the islanders managed to stretch Virat Kohli's men to the last session of a match, deservingly earning a favourable result after all the mauling in the past few months. De Silva's innings was the highlight of the first two sessions as he was hardly troubled by the Indian bowlers en route his third Test hundred. Towards the end, he started hobbling due to the cramps, having played 219 balls. His innings was studded with 15 boundaries and a six off Ashwin. The range of his strokes was impressive as he cut and pulled with ease whenever the spinners dropped anything short. Anything pitched up was driven with disdain. With the pitch offering little help, Ashwin didn't look as effective although he dismissed Chandimal (36). Jadeja, who completed most of his overs within 90 seconds, bowled quick and flat with the occasional delivery turning sharply. Among the Indian quartet, he looked the most effective, keeping the batsmen pegged on the backfoot. During the first session, Jadeja endured mixed luck with a couple of no-balls. The first one accounted for Angelo Mathews (1), with the umpires missing it altogether, while the second was a brilliant delivery to clean up Chandimal but the umpires were more cautious and promptly called him for overstepping. First-innings centurion Mathews was dismissed when he edged one off Jadeja to the slips. But the left-arm spinner was lucky as he was not called for a no-ball even as replays showed that no part of his foot was behind the popping crease. However, Jadeja was not so lucky when he bowled a classic left-armer's delivery that had Chandimal beaten all ends up. This time umpire Joel Wilson checked for the no-ball and the Sri Lanka captain got a reprieve. It was a day when the Feroz Shah Kotla was bathed in bright sunshine, cutting through the haze that had forced the visiting players to don anti-pollution masks till yesterday. The pitch was as flat as it could have been, which made strokeplay easier, as De Silva and Chandimal added 105 runs in 33 overs for the fifth wicket.
---
Surprise win for Chilean, world records for Iran's Moradi
MMNN:5 December 2017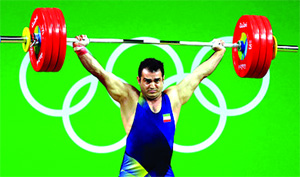 Chile's Arley Mendez returned from more than four years of international competitive exile to defeat Iran's Olympic champion Kianoush Rostami in the men's 85 kilogram class at weightlifting's World Championships on Sunday, while Sohrab Moradi broke two world records in the 94kg class. Mendez, who never returned home after competing for his native Cuba in the Pan American Junior Championships in Santiago in 2013, posted a total of 378kg to win gold ahead of Poland's Krzysztof Zwarycz (359kg). Italy's Antonino Pizzolato lifted 358 kgs to clinch third. Mendez was only granted citizenship by Chile this year. He could have also taken Rostami's clean and jerk world record had he not failed with his final attempt at 221kg. "My finger got stuck on the bar, a technical problem," said Mendez. "Next year the records will come. I prepared well and I knew I would win here." Rostami, who injured his left knee last week, missed all three clean and jerk attempts and failed to register a total. Moradi, who won gold in Rio last year, broke two world records in winning the 94 kilogram class, to take an easy win over Lithuania's Aurimas Didzbalis by 29 kilograms. Iran's Seyedayoob Mousavijahari was in third place, three kilograms behind the Lithuanian. The 29-year-old Moradi jumped from 220kg to 233kg on his fifth lift to break the clean and jerk world record of 232kg set in 2000 by Poland's Szymon Kolecki, and better by four kilograms his own world record for the total, which he improved to 417kg." I wanted to surprise everybody and I did," said Moradi. "I am proud to make every Iranian across the world very happy." In the women's 75 kilogram class, Spain's Lydia Valentin, a medallist at the past three Olympic Games, was the clear winner on 258kg from Ecuador's Neisi Dajomes on 240kg with France's Gaelle Ketchanke a further three kilograms behind.
---
India vs Sri Lanka, 3rd Test: India On Top Despite Angelo Mathews, Dinesh Chandimal Tons
MMNN:4 December 2017


The Indian bowling attack was rewarded for its perseverance on a lifeless track as the hosts reduced Sri Lanka to 356 for nine after defiant hundreds from Angelo Mathews and Dinesh Chandimal in the final Test on Monday. Ravichandran Ashwin (3/90 in 35 overs), who has been Virat Kohli's 'Go To Man' in home conditions, got quick breakthroughs in the final session as the tourists ended the third day's play of the third Test 180 runs behind. Ashwin's victims included Mathews (111), Roshen Silva (0) and Niroshan Dickwella (0), as India wrested back the advantage from the islanders, who frustrated the bowlers in the first two sessions. The other highlight for India was Wriddhiman Saha asserting himself as the best wicketkeeper in world cricket with stunning catches off Ishant Sharma (2/93 in 27 overs) and Mohammed Shami's (2/74 in 23 overs) bowling. Ravindra Jadeja (2/85 in 44 overs) bowled his customary tight lines, not giving batsmen much room to play their strokes. Having overpowered Sri Lanka throughout the year, this effort will give Indian bowlers more satisfaction considering the game was being played on a flat track. Sri Lanka on their part, would be happy to have saved follow-on, which will ensure that they don't need to bat long enough in the second innings in order to save the Test match. In the previous five Test matches which lasted 16 and half days out of 25, this was the first time that the Lankans put up some resistance courtesy their two senior pros. The Indians will have something to worry about as this innings has been one of their worst fielding efforts with as many as five catches being dropped. Under fire for his below-par show in the preceding games, Mathews dug deep into his reservoir of experience to score his eighth Test hundred and added 181 runs in 79.2 overs with the in-form skipper Chandimal, who hit his 10th ton. Chandimal batted the whole day, scoring 147 off 341 balls with 18 boundaries and a six. Sri Lanka's senior-most batsman put his hand up when it mattered and was at the crease for six hours and 20 minutes while facing 268 balls. Mathews hit 14 boundaries and two sixes before Ashwin got one to drift away and as the former captain shaped up to play for an off-break, the resultant tickle was accepted by Saha. Mathews was dropped thrice -- on 6, 98 and 104 by Virat Kohli, Rohit Sharma (both slips) and substitute fielder Vijay Shankar at mid-off. Chandimal was also dropped once during his innings. In the recent memory, very rarely had an Indian attack got only a single wicket over two sessions like it happened today at the Kotla, where the Sri Lankan players had no complaints over pollution-related issues. Ashwin was strangely underbowled in the first two sessions, considering that the two new ball bowlers sent down 51 overs between them. Such had been the Indian dominance that Mathews and Chandimal put up the first century stand of the series in only the final match. It also helped that two of Sri Lanka's most experienced batsmen shouldered the responsibility under pressure. The Lankan captain, who hit his third consecutive 50 plus score had till the tea break played 262 balls, hitting 13 boundaries. Normally known for his flamboyance, Chandimal, who has often been referred as 'Rohit Sharma of Sri Lanka' for his immense talent, curbed his natural instincts and showed discretion in his shot selection. The Indian bowlers could not be faulted despite little assistance from the track. Ishant got some of the deliveries to rear up awkwardly, but the Lankan duo did not do anything impetuous, leaving most of them alone. Ishant, in particular, bowled a testing spell to Mathews, with some of the deliveries coming into him after hitting the seam. However, his short deliveries most of the times could be left alone as they were not pitched in the right areas. After the first hour, Kohli brought back Shami to make good use of the old ball, but there was not much reverse swing on offer. Ishant got a reward in the final session when Sadeera Samarawickrama (33) nicked one for Saha to take a brilliant one-handed catch. Saha repeated the act, but that was a two-handed effort off Shami's bowling to dismiss Suranga Lakmal.
---
Mirabai wins India's first World Champs gold in 22 years
MMNN:1 December 2017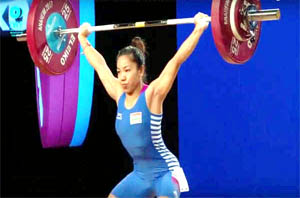 India won its first weightlifting World Championships gold medal since 1995 when Mirabai Chanu defeated the Thai favourite Thunya Sukcharoen in the women's 48kg on Wednesday. Vietnam had a one-two finish in the men's 56kg, and Francisco Mosquera Valencia of Colombia became the first non-Asian winner at 62kg since 2003







---
Saeed Ajmal, Now Retired, Makes Sensational Claim About Bowlers in International Cricket
MMNN:30 November 2017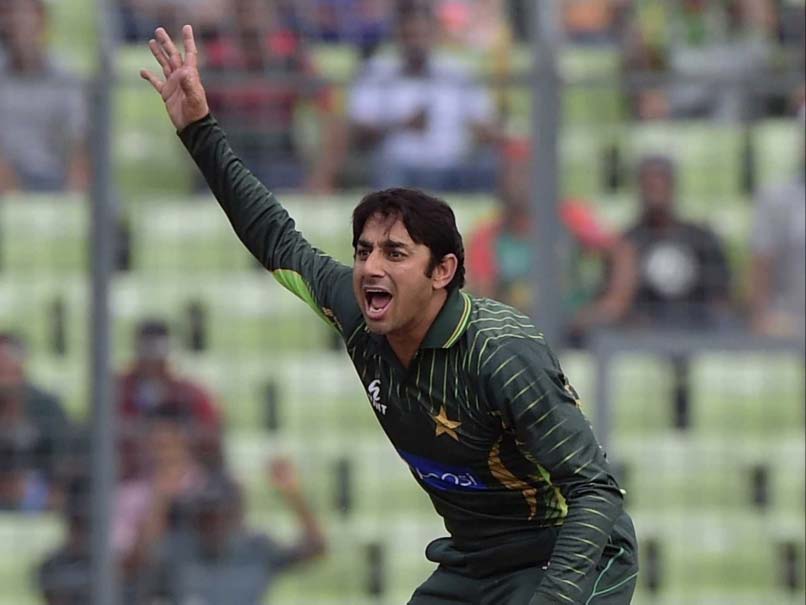 Pakistan's ace spinner Saeed Ajmal, who retired from cricket on Wednesday, hit out at the International Cricket Council's (ICC) protocol to assess bowling actions and made a sensational claim about bowling actions of international bowlers. After a successful but controversial career, off-spinner Ajmal finished with 178 wickets in 35 Tests, the last of which was at Galle in Sri Lanka in 2014, where his bowling action was reported for a second time. His action was first reported during an ODI series against Australia in the UAE in 2009. His time in the limelight was cut short following a temporary ban for chucking, Ajmal returned to the sport in 2015 with a remodelled action but without much success. "I am retiring today and at 40 years of age I thought it is now time for me to make way for younger players. I got this feeling I was being considered extra baggage even in domestic teams and I didn't want to go out losing my respect," Ajmal said. "I am retiring with a heavy heart because firstly I think the ICC's protocol is too harsh and if all bowlers today playing international cricket are tested I am sure at least 90 percent will fail to clear this protocol," Ajmal said. He felt that if the Pakistan Cricket Board had fought his case more vociferously at the ICC, he would have left a satisfied man. "The board did support me after my bowling action was declared illegal but I think they could have done more at least using my case to challenge this protocol at the ICC level," he added. Asked what issues he had with the ICC protocol, Ajmal said it didn't take into account the fact that some bowlers had natural medical issues with their arm while some may have developed problems after some accident. "To be honest if you talk about the current extension of the elbow allowed I don't think many of the current bowlers meet the ICC standards all the time. Some relaxation has to be allowed on medical grounds." Ajmal has always claimed that a road accident caused his arm to bend to some extent. Ajmal, who called it quits after leading Faisalabad in the National T20 Championship, said he wished his last match was at the international arena. "I always enjoyed the challenge of international cricket and it would have been ideal to retire with a match for Pakistan." Ajmal said he had completed level two coaching and would remain in touch with the sport by coaching youngsters.
---
Ben Stokes, In Ashes Exile, 'Working On Golf Swing' In New Zealand
MMNN:29 November 2017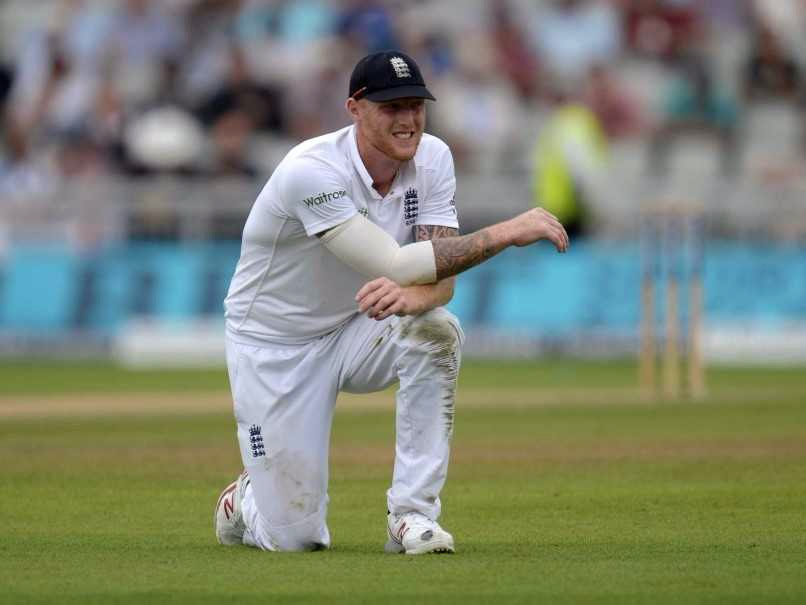 Suspended England allrounder Ben Stokes landed in New Zealand Wednesday, joking about "working on my golf swing" amid speculation he is set for a dramatic Ashes call-up. The fiery all-rounder was tight-lipped after touching down in Christchurch, where he hopes to play first-class cricket for the Canterbury in New Zealand's domestic one-day competition. Kiwi-born Stokes said he was looking forward to seeing his parents in the South Island city he left when he was 12. "It's been that long since I've been back here, I'm 26 now," he told reporters, refusing to discuss the trolley full of cricket gear he was pushing and instead quipping about golf. Stokes is barred from international cricket as British police investigate his alleged involvement in a late-night fight outside a Bristol nightclub. But the suspension announced in September does not apply to domestic cricket, meaning Stokes could turn out for Canterbury as early as this Sunday. His stint with the New Zealand side is widely seen as an attempt to stay match-fit if Stokes receives the call to travel to Australia and bolster an England side reeling from a 10-wicket defeat in the first Ashes Test. Britain's Telegraph newspaper reported that England had contingency plans to fast-track Stokes back into the Ashes squad within 48 hours if police decide not to charge him over the fracas. That could see him play in the Third Test in Perth starting December 14. But first he has to sort out his immediate future with Canterbury, which is expected to discuss the issue at a board meeting on Wednesday night. "The Ashes hasn't been discussed whatsoever... There's still a bit of water to go under the bridge," Canterbury coach Gary Stead told Australia's RSN Radio. "I hope from a coaching point of view we can make this work. "We've got a pretty young team here and to play alongside a premium world-class allrounder would be great for them." Stokes was born in New Zealand but moved to England as a child when his father Gerard, a former rugby league international, took a coaching role. Both his parents have since moved back to Christchurch. The ECB has emphasised that Stokes is on a private trip that had not been set up by the organisation
---
Gareth Bale Wants Beyonce To Perform At His Wedding, But She Might Cost A Fortune
MMNN:28 November 2017


Real Madrid star Gareth Bale wants to hire American popstar Beyonce for his wedding next year, British media has reported. The Welsh international is set to marry his long-time girlfriend Emma Rhys-Jones and reports suggest that the couple want Beyonce to entertain their guests. They are expected to tie the knot in Italy. The wedding was reportedly delayed after Rhys-Jones' father was imprisoned for fraud in the United States. The former 'Destiny's Child' star is rumoured to charge up to 1.5 million pounds for a private appearance and it is believed that Bales' representatives are in talks and negotiations to work out a date and come to a decision. Bales' season with Real Madrid this season has been curtailed with injury. However, the 300,000 pounds-a-week man is expected to return for the Madrid club after a two-month long calf injury lay-off. He will feature against third-tier Fuenlebrada in the Copa del Rey. The forward has not played since Real's 3-1 Champions League win over Borussia Dortmund on September 26. Bale has scored 70 goals in 159 matches for Madrid, winning three Champions League and one La Liga title
---
The Ashes: Australia Crush England By 10 Wickets In 1st Test
MMNN:27 November 2017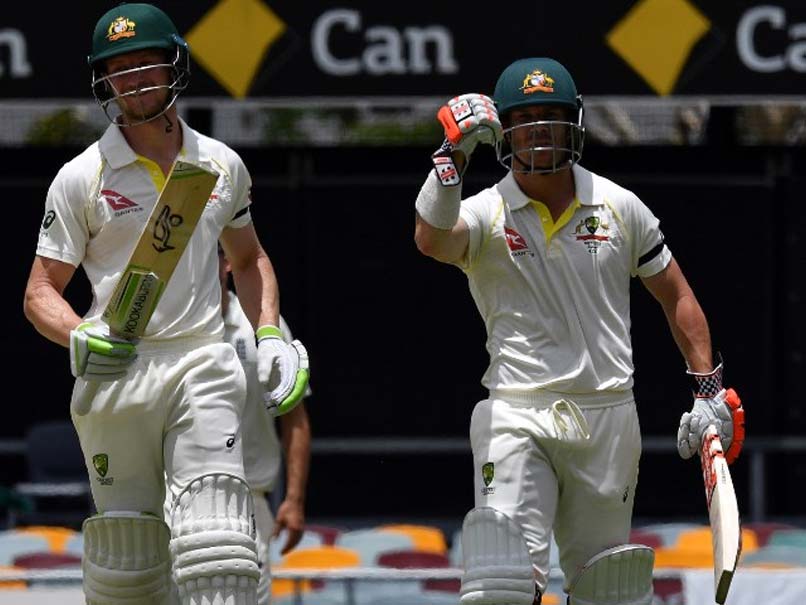 Australia cruised to a crushing 10-wicket win over England to go one-up in the Ashes 2017 series in the opening Test at the Gabba on Monday, with captain Steve Smith praising his team's character. Openers David Warner and Cameron Bancroft added to England's agony by peeling off the required runs without the loss of a wicket before lunch on the final day. Warner finished unbeaten on 87 off 119 balls with newcomer Bancroft hitting the winning runs to remain 82 not out off 182 balls in Australia's 173 without loss. In the process, they broke an 87-year-old Test record for the all-time highest unbeaten opening partnership in a successful Test chase. "We had to show some really good character throughout. Obviously losing the toss, and the wicket was a lot slower than we anticipated it would be. We had to work really hard," said Australian captain Steve Smith. "I'm pleased with the way we have played. Bowling first at The Gabba, it's hard. The bowlers had to be on. The way we pulled it back to win from the position we were in it's extremely pleasing. I'm proud of the way the boys fought." The Australians only needed 56 runs on the final morning go one up after England imploded on Sunday's fourth day. England captain Joe Root said the result did not tell the full story. "For three days we were excellent. Bar Steve's knock we were right in it," he said, referring to Smith's battling first innings century. "It's frustrating. We have to move on quickly and make sure we don't make the same mistakes in Adelaide." It was Warner's 25th Test fifty and ninth in the Ashes, while debutant Bancroft posted his first half-century in only his second Test innings. "It was good fun, to share a good partnership was nice. To get the win in the end was good," said Bancroft, who was allegedly headbutted by England wicketkeeper Jonny Bairstow in a late-night altercation in Perth earlier in the tour. An England and Wales Cricket Board statement confirmed team management have asked Bairstow about the alleged incident.
Gabba fortress Warner said it was great to get the win without losing a wicket. "That's what we cherish, coming out being disciplined to try and get the job done as best as possible," he said. England's doleful defeat was played to the background sounds of the travelling Barmy Army supporters singing 'We'll Take the (Ashes) Urn Home' in the sparsely-populated Gabba ground. It was an attritional battle between the traditional rivals over the first three days of the Test, raising England's hopes of a first win at the ground in just over three decades. But skipper Smith's match-defining unbeaten 141 over eight-and-a-half hours to give Australia a 26-run innings lead and Josh Hazlewood's two late wickets on Saturday swung the momentum firmly Australia's way. England were knocked over for 195 off 71.4 overs, losing their last six wickets for 82, to set Australia an unthreatening target to chase down in the remaining four sessions of play. Australia stretched their unbeaten record at their Gabba fortress to 29 years since their last defeat to Viv Richards' West Indies team in 1988. England have not won in Brisbane in 31 years, a stretch of eight Ashes Tests. The five-Test series heads to Adelaide Oval for the first-ever Ashes day-night Test, starting on Saturday.
---
2nd Test, Day 2: Ton-Up Cheteshwar Pujara, Murali Vijay Put India In Command
MMNN:25 November 2017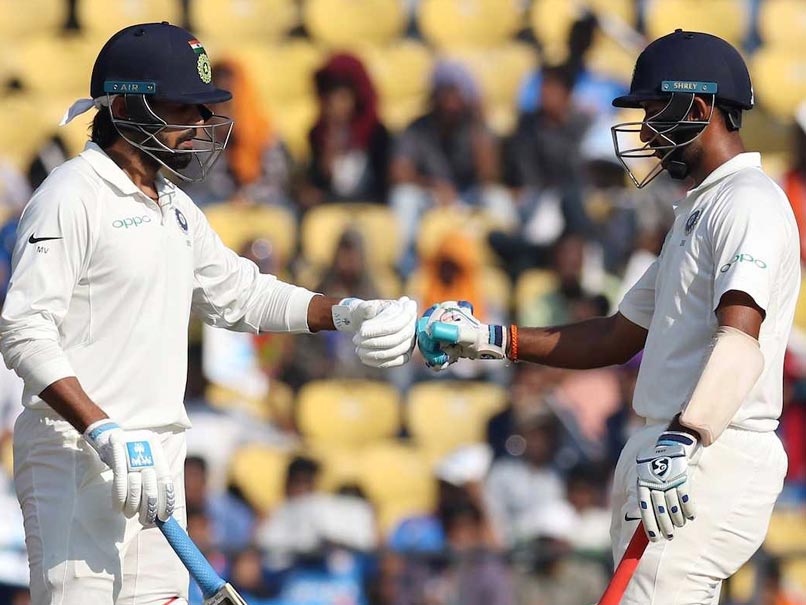 Opener Murali Vijay added to the selection conundrum with a patient 128 and was ably complemented by 'Run Machine' Cheteshwar Pujara's unbeaten 121 as India grinded a mediocre Sri Lankan attack on the second day of the second cricket Test, on Saturday. Pujara and Vijay added 209 runs for the second wicket to set a platform from where India would look to bat the islanders out of the contest. Ending the day at a comfortable 312 for two, the hosts are 107 runs ahead of Sri Lanka's first innings total of 205. Playing his first Test match after eight months, Vijay increased the 'happy headache' of the team management as they will be spoilt for choice during the third Test match in Delhi and more importantly, the Test series in South Africa. With his compact technique, the Tamil Nadu opener is certainly going to have a headstart over his nearest rivals --- KL Rahul and Shikhar Dhawan, when the team embarks on the tour to South Africa. Pujara, who scored his 14th century has skipper Virat Kohli (54 bating) for company. Kohli is looking good for a big one on the third day and surely would be playing a more attacking role than Pujara, who took 246 balls to reach his century. With the pitch not offering any assistance to the bowlers, Sri Lankan attack looked pedestrian as the seasoned Indian duo scored runs easily without taking any undue risks. The Pujara-Vijay combination has been a nemesis for bowlers in the Indian sub-continent with their 10th century stand in longest version. Vijay hit 11 boundaries and a six off 221 deliveries before being dismissed while trying to sweep Rangana Herath. Pujara batted through the whole day facing 284 balls in which he hit 13 boundaries. Three more satisfying pieces of statistics is sure to bring smile in the Indian dressing room. Vijay-Pujara pair score at an average of 73 runs per partnership - highest among all Indian pairs across Test cricket and Saurashtra right-hander has completed 1000 Test runs in 2017. Pujara-Vijay were also involved in their fourth successive century stand. Vijay teed off with a glorious square drive off Eden Test hero Suranga Lakmal (0/58), who was far from his best with conditions not aiding his kind of bowling. For someone who plays the drive fluently, Vijay was time and again provided with loose half-volleys both outside the off-stump and on his legs for him to make full use. The shot with which Vijay brought up his half-century was a picture perfect straight drive off Dasun Shanaka. There was a lot of time at India's disposal and that's why the batsmen were in no hurry yet comfortably got their runs. The home team scored at a steady if not breakneck pace but always had control of the proceedings with the three seasons yielding - 301 runs in 90 overs. The acceleration in the final session was largely due to skipper Kohli's flurry of strokes - he hit six boundaries facing 70 balls. Dinesh Chandimal's decision to bring in his spinners hardly yielded any different result as both looked comfortable reaching to the pitch of the deliveries nullifying any help that they could have possibly got off the pitch. When Herath (1/45) flighted one inviting Pujara to come out, he promptly did so by flicking it to the vacant mid-wicket boundary. His straight drive off Lakmal was regal as he hit nine fours having faced 183 deliveries. Vijay on his part gave Herath the charge hitting him for a straight six. He completed his hundred with a push towards long-off of Dilruwan Perera's bowling. He achieved the landmark in 187 deliveries. Dilruwan (0/117 in 21 overs) could hardly turn a single delivery and was the weaklink of the attack leaking runs from one end. Worse, he was stationed at short mid-on for a specific uppish drive. Vijay did fall into the trap trying to flick Lahiru Gamage and the ball flew towards Dilruwan, who couldn't pouch onto the catch. The Tamil Nadu opener was batting on 61 then. There wasn't a single wicket-taking delivery from the Lankan attack as they could hardly beat the bat. With no lateral movement on offer and the pitch offering reasonable good bounce and carry, strokeplay became relatively easier. The fuller length deliveries did not seem to work for them while the trio of Lakmal, Shanaka (0/43 in 13 overs) and Gamage (1/47 in 22 overs) did not have enough pace to trouble the batsmen when they hit back of the length. On a pitch like this and a toothless attack, Pujara would have always proved to be a handful as he batted with effortless ease. It seemed like he treated the Lankan attack like any other domestic team. There wasn't even a single delivery that could breach Pujara's defence.
---
2nd Test: Ashwin, Jadeja Skittle Out Sri Lanka For 205 On Day 1
MMNN:24 November 2017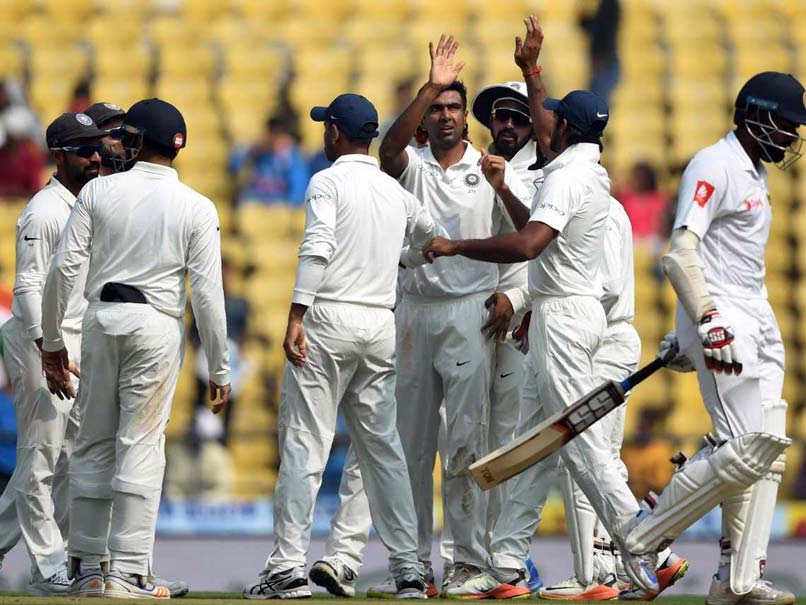 Skipper Virat Kohli's decision to play only four specialist bowlers was vindicated as India bundled out a defensive Sri Lanka for a paltry 205 on the opening day of the second cricket Test, on Friday. At stumps, India were 11 for 1 with KL Rahul (7) back in the pavilion, being played on to a Lahiru Gamage delivery. With no demons on a sporting track where stroke-play wasn't too difficult, the visitors never got going as spinners Ravichandran Ashwin (4/67) and Ravindra Jadeja (3/56) along with comeback-man Ishant Sharma (3/37) shared the spoils. After the completion of first innings, Ashwin now has 296 wickets in his 54th Test. He will get another innings in this game plus the Delhi Test to get the remaining four scalps and break Dennis Lillee's (56 Test) record fastest to 300 wickets. Sri Lanka were 160 for four at one stage during the final session looking good enough to stage a fightback before a batting collapse saw them lose six wickets for only 45 runs. Their batsmen were ultra-defensive in their approach during the first session on a Jamtha track which had good bounce and carry but was far from the menacing green-top that was on offer at the Eden Gardens during the first Test match. The lack of intent to get going in the second and third sessions affected their performance with only skipper Dinesh Chandimal (57) looked like in control till he was at the crease. The other batsman with notable contribution was opener Dimuth Karunaratne, who was twice lucky in the first session -- being dropped once and stumped off a no-ball another time, but still he could not fully capitalize on the reprieves getting out for 51 in the post-lunch session. The immensely talented Niroshan Dickwella (24) committed hara-kiri when things were starting to look up during the post tea-session. He tried to whip Jadeja through mid-wicket and the ball ballooned up for Ishant to take a simple catch at mid-off. The trio of Ishant, Ashwin and Jadeja did not bowl anything exceptional but their unwavering consistency saw the Lankans buckle under pressure. The best delivery undoubtedly was the one that Ashwin got Dasun Shanaka (2) with. Ashwin had previous bowled an off-break that made him uncomfortable and then fired an angular delivery that looked more like a leg-break clipping the off-stump. Ishant, who normally bowls back of the length mixed it up with good full length deliveries that got him the wickets while Jadeja's armers proved to be very effective. He was instrumental in dislodging the stodgy Karunaratne, who had by then already played 147 deliveries, hitting six boundaries. His skipper Chandimal would have expected Karunaratne to help him in conjure a bigger partnership than the 62 runs that they added for the fourth wicket. Ishant finally sent the dogged Karunaratne back with a delivery that looked to have straightened after pitching. Karunaratne went for DRS but the replays showed that the delivery would have hit the off-stump. Chandimal showed more intent than his teammates to get the scoreboard moving, hitting four boundaries and a down the ground six off Jadeja. Courtesy Chandimal, Sri Lanka managed to score 104 runs in 32 overs during the post-lunch session, losing a couple of wickets. All the hardwork was undone in the post tea session after Dickwella's dismissal. ' It also affected Chandimal's confidence as he was not the same player again. Opting to bat, opener Sadeera Samarawickrama (13) and one down Lahiru Thirimanne (9) were out during the first session, where the visiting team went into a shell with a safety-first ploy in the 27 overs bowled during the period. Ishant, playing his first Test since the home series against Australia, bowled his customary back of the length stuff with an occasional fuller delivery. He set up opener Samarawickrama with a delivery that was on fifth stump. The right handed opener rightly left it but the very next delivery was fuller, angled in at a drivable length. The batsman took the bait and the thick outside edge was pouched by Cheteshwar Pujara at first slip. The seasoned Thirimanne was in a defensive mode from the start as his 58-ball stay at the crease would suggest. So intent he was on defending that he tried to play an ugly sweep shot to a Ravichandran Ashwin delivery that hardly turned and missed the line completely to get bowled
---
The Ashes: David Warner Accuses Ben Stokes Of Letting His Country Down
MMNN:22 November 2017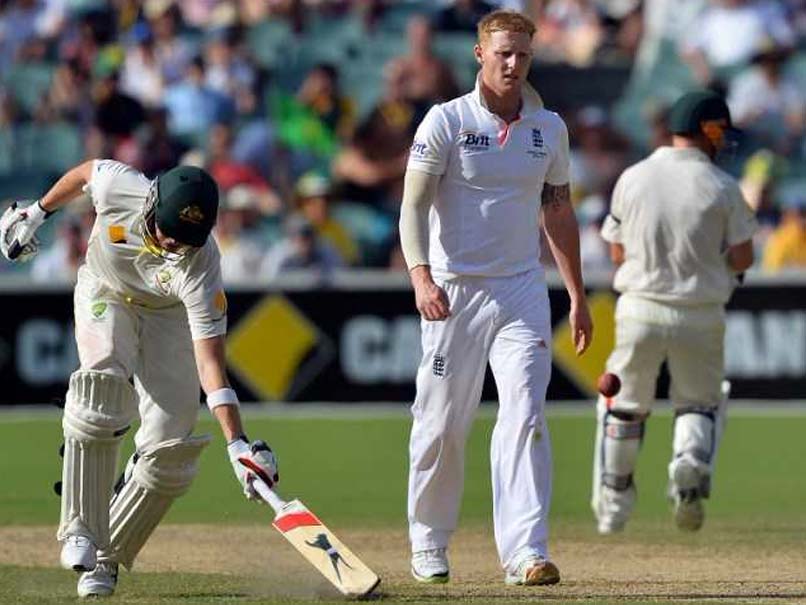 David Warner, Australia's swashbuckling opener, has continued the war of words ahead of the first Ashes Test against England at The Gabba in Brisbane, starting on Thursday. Warner accused Ben Stokes of letting "a lot of people down" and emphasised on the fact that he will be a big miss for England during the Ashes 2017 series. Stokes was arrested in September on suspicion of actual bodily harm after being involved in a brawl outside a Bristol nightclub. England will be without Stokes for the first Test in Brisbane, with the 26-year-old made unavailable for selection by the England and Wales Cricket Board "until further notice". "I think it's probably disappointing for the England team and the country," Warner was quoted as saying in the British media. "He's let a lot of people down. I would have loved for him to be out here because I know what a competitor he is on the field. He is a world-class player. "It's obviously up to the English police first to think that that's right, with punishment or no punishment," said Warner, who was included in Australia's playing XI despite suffering a neck injury. There was chatter going around that Stokes could still play some part in the Ashes and that talk was further fuelled after the Englishman posted a video footage of him back in training at Durham. "At the end of the day, he knows he's made a mistake and it's about him getting that respect back from his players and fellow countrymen. If he does come out here, we'll wish him well," said Warner. "Hopefully he brings the fieriness that he does to the competition. I wish everyone well. We're all sportsmen and we're trying to achieve the same thing and that's to win. I wish everyone good luck." The star all-rounder is currently cooling his heels in England and awaiting the result of a police investigation but that has not stopped him from firing verbal shots at his Australian counterparts. Stokes on Monday lashed out at Australia's batting legend Matthew Hayden after he described England as a "rabble" and claimed he did not who "half" the team was. The English all-rounder took to Twitter and launched a scathing attack on Hayden for his comments. The absence of Stokes from the tour of Australia would be a huge blow for Ashes holders England, who have lost two out of their past three tours Down Under 5-0 and are desperate to hit the ground running in Brisbane on November 23. England enjoyed a good summer at home, with Test series wins against South Africa and the West Indies, but there are doubts about a number of positions at the top of the batting order.
---
Maria Sharapova Named In India Luxury Housing Fraud Probe
MMNN:21 November 2017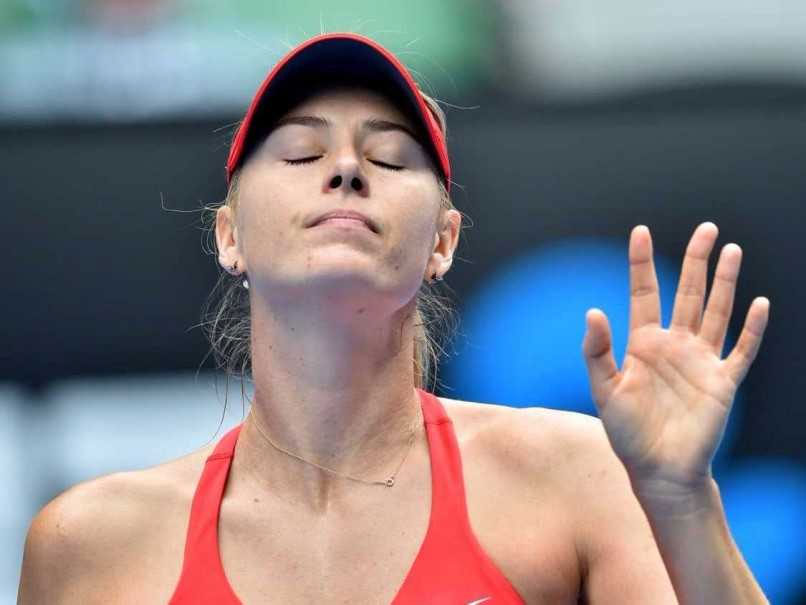 Five-time Grand Slam champion Maria Sharapova is under investigation by Indian police for cheating and criminal conspiracy after the collapse of a luxury housing project that she endorsed, a lawyer said Tuesday. The firm behind the development is alleged to have taken millions of dollars from homebuyers before the project folded. Piyush Singh, a lawyer representing one of the buyers, told AFP that police had filed initial charges of cheating and criminal conspiracy against Sharapova as part of a wider case against the firm Homestead Infrastructure Development. The 30-year-old tennis star travelled to India in 2012 to launch the luxury high-rise apartment complex -- named Ballet by Sharapova -- which prospective buyers were told would house a tennis academy, a clubhouse and a helipad. The website of the project quotes Sharapova as saying her goal was to "make the owners feel like they own something special and different". "Any celebrity who endorses any product technically becomes an agent for that company. No one would have invested in the project if Sharapova's name was not there," said Singh. The project in Gurgaon -- a satellite city of the capital New Delhi -- was supposed to be ready in 2016 but, Singh said, construction work was abandoned after builders collected millions from homebuyers. Police were not immediately available for comment on the case, which is being heard in a Delhi court. Calls to the developers also went unanswered. Sharapova has not commented on the case. The former world number one made almost $30 million in 2015, according to Forbes, with $23 million of that coming from endorsements like the project in Gurgaon. She has had a stop-start season since her controversial return to the game in April, following a 15-month doping ban
---
Manik Banerjee and Lt. Col. RS Jamwal received IMF Awards
MMNN:20 November 2017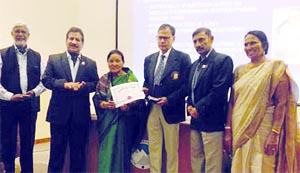 Veteran mountaineer and journalist Manik Banerjee and noted climber Lt Col R S Jamwal have been presented with "Nain Singh Kishen Singh Life Time Achievement Award" and "IMF Gold Medal" respectively constituted by Indian Mountaineering Foundation (IMF) for the year 2017. Mr Banerjee was presented with the Life Time Achievement award in recognition of his achievements in mountaineering over a period of four decades and invaluable contribution in promotion of mountaineering and allied adventure activities in various media besides his yeoman service in spreading the spirit of adventure activities among the under privileged. Lt Col Jamwal was awarded the Gold Medal for his achievements in mountaineering and carrying out rescue work beside campaigning for environment awareness. Veteran lady mountaineer Chandra Prabha Aitwal and Air Vice Marshall Ranjit Kumar gave away the awards in presence of IMF President Col (Retd) H S Chauhan and other leading mountaineers in the country during the Annual General Meeting of IMF in New Delhi on Saturday. Apart from making first ascent of Kaburu Dome in Sikkim Himalaya and Jogin Two and first Indian ascent of Uja Tirche (both in Garhwal Himalaya) and participating in many major Himalayan expeditions including Mt. Everest, Nanda Devi, Tirsuli, Herdeol during nineteen seventees and eightees, Mr Banerjee is still continuing with the movement for spreading the spirit of adventure among the students and youths of the country. Lt. Col Jamwal has the distinction of reaching the top of Mt. Everest thrice during 2013, 2016 and 2017 beside climbing many other peaks in Indian Himalaya. He was also actively involved in rescuing many of the trapped climbers in and around Kumbu Ice Fall, the base camp for Everest Expedition from Nepal when earthquake struck that country during pre-monsoon period of 2015. Earlier, during the annual general meeting of the IMF, the general body reelected Col H S Chauhan as its President for the year 2017-18 and 2018-19.
---
The Ashes: Australia Squad For 1st Two Tests Causes Uproar, Stuart MacGill Lashes Out At 'Morons'
MMNN:17 November 2017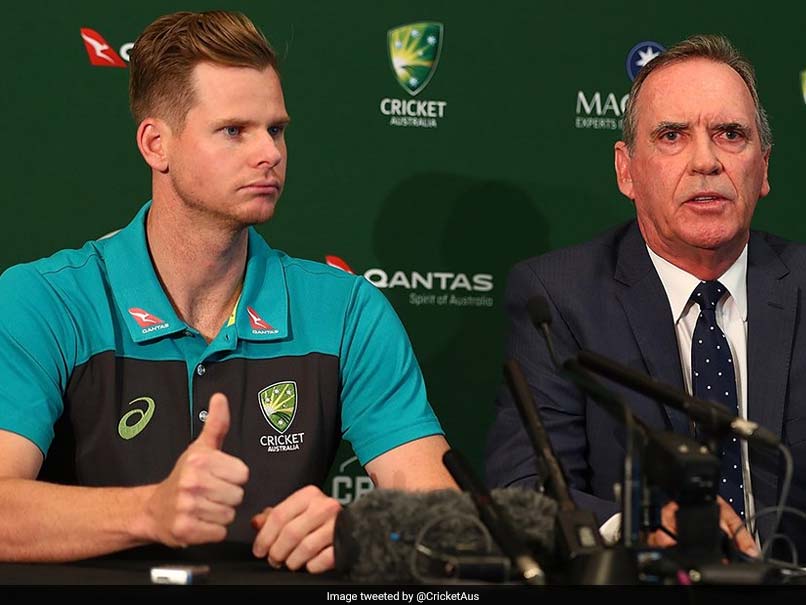 The Ashes 2017 gets underway on November 23 with the first Test slated to be held at The Gabba in Brisbane. On Friday, the Australia announced their squad for the first two Ashes Tests, throwing more than a few surprises. Wicketkeeper Tim Paine was handed a shock recall after a seven-year Test absence and comes into the 13-man squad along with batsmen Cameron Bancroft and Shaun Marsh. The selections caused a massive uproar on Twitter and were described as "bombshells" in Australian press, while former Test bowler Stuart MacGill lashed out at those concerned. MacGill, who played 44 Tests for Australia, taking 208 wickets, took to Twitter to make his displeasure known. In a stunning selection, 32-year-old Paine, who was once on the brink of retirement over a serious finger fracture, was preferred to Wade and Peter Nevill for his first Test match since October 2010. Bancroft, a 24-year-old right-hander, is in line for his Test debut at the expense of opening batsman Matthew Renshaw following a prolific series of scores for Western Australia in this season's domestic Sheffield Shield competition. Shaun Marsh, 34, makes yet another return to the Australian side and is slated to bat at number six to shore up the batting instead of all-rounders Glenn Maxwell and Hilton Cartwright. Australia squad: Steve Smith (capt), David Warner, Cameron Bancroft, Jackson Bird, Pat Cummins, Peter Handscomb, Josh Hazlewood, Usman Khawaja, Nathan Lyon, Shaun Marsh, Tim Paine, Chadd Sayers, Mitchell Starc
---
1st Test: Suranga Lakmal Rattles India's Top Order On Rain-Hit Day One
MMNN:16 November 2017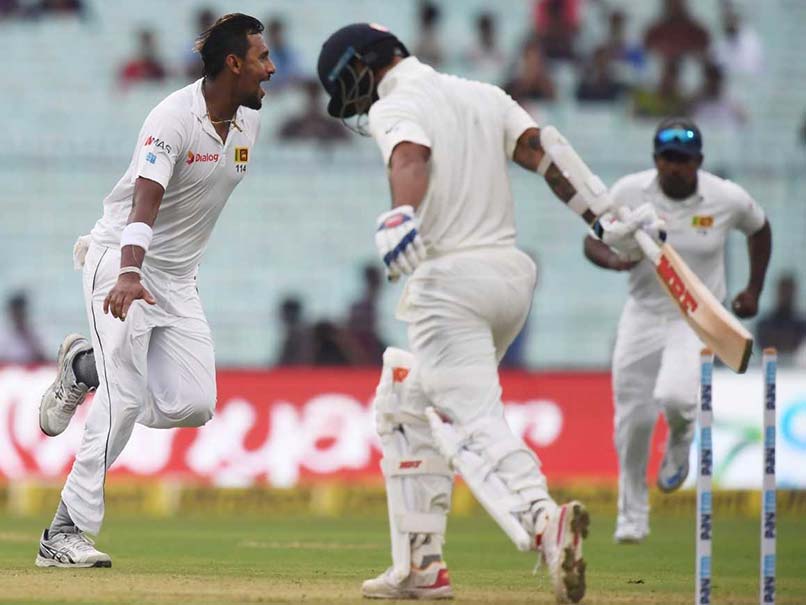 Sri Lanka pacer Suranga Lakmal wrecked the high-profile Indian top-order in overcast conditions to leave the hosts reeling at 17 for three on a rain-affected day one of the first Test at Eden Gardens on Thursday. Lakmal's sensational spell, in which he struck thrice without conceding a run in six overs, saw him removing opener Lokesh Rahul on the first ball of the match after play began three and a half hours late due to wet conditions. His other two victims were Shikhar Dhawan (8), who played a loose shot in testing conditions to play on to his stumps, and India captain Virat Kohli (0), who was trapped in front off a ball that came in sharply. Bad-light and rain led to multiple interruptions before umpires decided to call off the day's play with just 11.5 overs being bowled. In the second over after tea, skipper Kohli was trapped anticipating an away delivery when the ball sharply cut back in. Kohli went for the review but was given out on umpire's call to bring his innings to an end with zero from 11 balls. Cheteshwar Pujara was unbeaten on eight after playing 43 deliveries in an anxious stay at the crease with Ajinkya Rahane at the other end. Bad light and rain meant only an hour's play was possible in the day. The first session was washed away due to drizzle and a wet outfield, and the second session began at 1.42 pm as play was possible only for 43 minutes. The post-tea period began at 3.30 pm and there was no change to India's score in the session but the Lankans added the prized-wicket of Kohli in a 17-minute session. Dinesh Chandimal won a fine toss and opted to bowl under overcast conditions as Lakmal made full use of the Eden greentop. Relishing the conditions, Lakmal produced an unplayable delivery that pitched on middle stump line and went away to take a feather edge of Rahul. It was an agonising end to Rahul's streak of seven successive fifties. He was picked in the eleven ahead of Murali Vijay but fell to a beauty. Continuing his dream start, the Lankan new-ball bowler almost cleaned up Pujara with a fuller inswinger following Rahul's dismissal. But luckily for the most dependable India batsman, the ball which darted back in went inches above the middle stump. Touring here for a Test series for the first time since 2009, Sri Lanka has lost 10 matches and drawn six as they search for a maiden win on Indian soil
---
Christian Eriksen's Hat-Trick Takes Denmark To FIFA World Cup 2018
MMNN:15 November 2017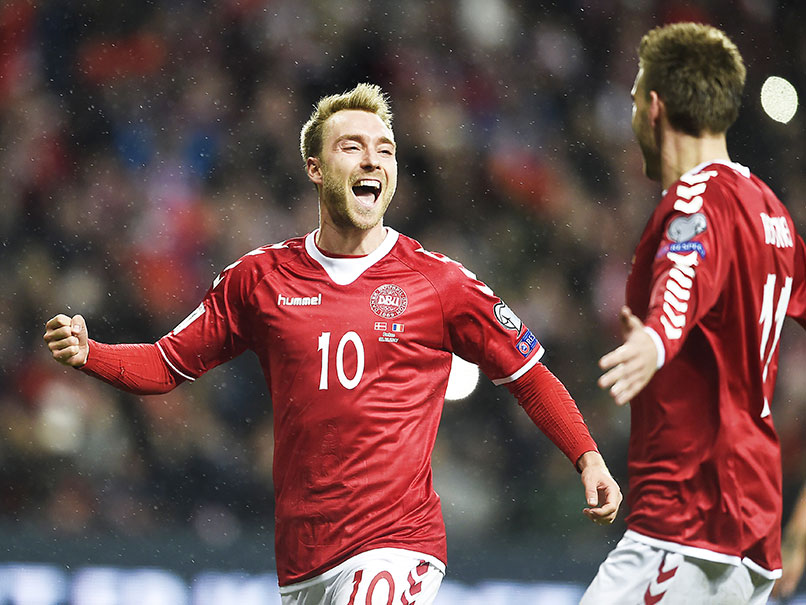 Christian Eriksen's magnificent hat-trick inspired Denmark to a 5-1 demolition of the Republic of Ireland in Tuesday's second leg of their play-off in Dublin to clinch a spot at next year's World Cup. Following Saturday's stalemate in Copenhagen, Ireland got their home leg off to the perfect start when Shane Duffy headed them into the lead after only six minutes, but Denmark struck twice before the break and three more in the second half to seal their place in Russia. "It is an incredible feeling. We have been fighting for so long to get to the World Cup. We are very much looking forward to it," said Eriksen. "It is not often I score any hat-trick so of course it is incredible." The equaliser arrived in fortuitous circumstances on 19 minutes when Cyrus Christie helped bundle in Andreas Christensen's effort, but there was nothing lucky about Eriksen's thunderbolt for the second or his second-half brace. Nicklas Bendtner, on as a late substitute, completed the rout in the final minute with a penalty after a clumsy trip on him by James McClean, extending Ireland's wait for a first World Cup appearance since 2002. "We're really disappointed. We were well beaten in the end," said Ireland coach Martin O'Neill. "The two goals we conceded within a couple of minutes knocked us. We had to chase the game and Denmark took advantage. They deserved to go through." O'Neill, who had already agreed a new contact to lead Ireland into the qualifiers for the 2020 European Championship, will ship criticism for again selecting his team without the craft of Wes Hoolahan. The 35-year-old, one of four Ireland players likely to retire from international football, was only introduced at the interval with Ireland needing three goals to redeem their cause. Duffy will certainly be around for the next campaign and his role as a central figure was solidified by his second crucial goal of the campaign. After Daryl Murphy earned a free-kick on the halfway line, Robbie Brady's delivery was telegraphed perfectly for the giant centre-back to arrive on cue to nod past the onrushing Kasper Schmeichel. That early breakthrough ensured the game opened up and Murphy nearly added a second only to ripple the side-netting with a volley.
- Eriksen magic - Denmark began to take encouragement from the space they were finding behind the home side's rigid defence and a piece of magic from Pione Sisto conjured the equaliser. His raid from the wing left Stephen Ward for dead and the left-wing cross found Christensen, whose close-range effort clipped the inside of the post and deflected in off the luckless Christie. Three minutes later and the task deepened for Ireland. Ward was again exposed by losing the ball and Nicolai Jorgensen picked up Eriksen and he found the top corner past Darren Randolph with a first-time shot from 25 yards. O'Neill's decision to ring the changes at the break did little to ease the pressure as Sisto forced a reflex save from Randolph with a shot from distance. All Ireland could muster was the odd half chance from set-pieces, leaving space for Denmark and Eriksen to capitalise on. After nearly grabbing his second on 56 minutes, the Tottenham talisman made no mistake on 63 minutes when he completed a flowing move between four players by curling a left-footed shot beyond the outstretched arm of Randolph. While McClean and substitute Shane Long spurned openings for Ireland to try claim some respectability, they conceded again from another Ward error. The Burnley man's feeble attempt at clearing a cross enabled Eriksen to dash in and rocket his shot into the top corner for his hat-trick. To compound Ireland's woe, they conceded a late penalty which Bendtner gave Randolph no chance with by hammering into the top left corner.
---
Gianluigi Buffon Ends International Career, Says 'Sorry For Italy' After World Cup Failure
MMNN:14 November 2017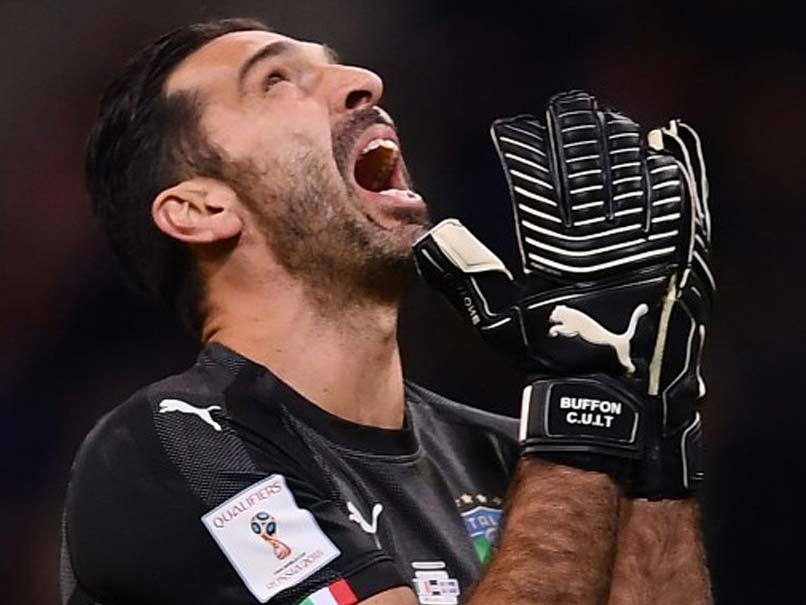 Veteran Italy goalkeeper Gianluigi Buffon expressed his sorrow as the four-time champions failed to qualify for the World Cup for the first time since 1958 following their 1-0 aggregate play-off defeat by Sweden. Italy were held to a 0-0 draw in front of 74,000 fans at the San Siro on Monday, as they were unable to overturn a 1-0 deficit from the first leg in Stockholm. "I'm not sorry for myself but all of Italian football," said the 39-year-old Buffon, who confirmed his international retirement after missing out on the chance to appear at a record sixth World Cup. "We failed at something which also means something on a social level. There's regret at finishing like that, not because time passes." He added: "Those who've played know how hard these matches are. We weren't able to express ourselves at our best. We lacked the composure to score." But the 2006 World Cup winner insisted the national team would rise again despite their absence from next year's tournament in Russia -- just the third edition without the Azzurri, after 1930 and 1958. "There is certainly a future for Italian football, as we have pride, ability, determination and after bad tumbles, we always find a way to get back on our feet," said Buffon. "I leave a squad of talent that will have their say, including (goalkeepers) Gigi Donnarumma and Mattia Perin. I thank the lads who were with us and, although it wasn't enough, I hope that we gave them something. "In football you win as a group, you lose as a group, you divide the credit and the blame. The coach is part of this entire group."
-Sad Farewell- It was a tearful farewell for Italy legend Gianluigi Buffon, who had dreamed of bowing out with another record in a stellar career -- a sixth World Cup finals appearance. Instead, his career finished not in Russia but with a humiliating World Cup playoff exit against Sweden at Milan's San Siro stadium, as Italy missed out on the finals for the first time in 60 years. The charismatic 39-year-old had solidly represented the Azzurri for the past 20 years, earning a record 175 caps, but this time not even he could lift a second-rate Italy side. The Azzuri drew 0-0 on Monday to lose 1-0 on aggregate, ending Buffon's brilliant international career which included the 2006 World Cup title. He follows another legendary Italy and Juventus goalkeeper, Dino Zoff, who also departed the international scene after a defeat to Sweden. "I'm not sorry for myself but all of Italian football," an inconsolable Buffon told Italian broadcaster Rai. "We failed at something which also means something on a social level. There's regret at finishing like that, not because time passes." The defeat represents the end of a generation with Andrea Barzagli, 36, and 34-year-old midfielder Daniele de Rossi, who also lifted the 2006 World Cup, also retiring from internationals, along with Buffon's Juventus team-mate Giorgio Chiellini. "My Barzagli, my de Rossi, my Chiellini... they will leave as well, I think Leo Bonucci will continue. I say thanks to everyone, I don't want to steal the spotlight from anyone," said Buffon.
- World Cup record - Fatefully, Buffon's long adventure with the national side finished as it had started -- at a World Cup playoff. Under the snow of Moscow in 1997, Gianluca Pagliuca was injured and coach Cesare Maldini had no choice but to turn to the young Buffon. "Do you feel like coming on?" he asked. Buffon played, he was good -- as almost always since -- and he was a fixture from then on, first as a substitute, then number one goalkeeper and finally captain. In addition to winning eight Serie A titles with Juventus, Buffon was key to Italy's World Cup triumph in Germany when he conceded just twice in seven games -- a record he shares with Spain's Iker Casillas and France's Fabien Barthez. Buffon also remains the only goalkeeper to win the UEFA player of the year award. His two desperate corner kicks in injury time on Monday are images that will be remembered, along with his tears and his manner of belting out the Italian national anthem, eyes closed and crushing the shoulders of his neighbour. "I was lucky to play my entire career with him, at Juventus and the national side," said Chiellini. "There's no doubt that sometimes I don't even realise what it means to be in front of such a strong goalkeeper. Sometimes it seems simple but it's only because it's him."
- Charisma and experience - Despite his trademark stubble showing the odd fleck of grey, the advancing years are having little effect on the reflexes, and ambition, of the evergreen Buffon. Buffon, whose mother was a discus thrower and father a weightlifter, made his Serie A debut with Parma, winning the Italian Cup, the Italian Super Cup and the UEFA Cup before joining Juventus for 51 million euros in 2001 and going on to become a club legend with his eight Serie A titles. A true workhorse, he has constantly progressed technically and has lost almost none of his extraordinary physical capabilities. He became a goalkeeper at only 12 years old, having started off as an offensive midfielder, and approaching 40 years, Buffon remains one of the best in the world in his position. Above all, his charisma, his experience and his measured way of expressing himself have made him a senior figure in Italian football. The Juventus captain, who has already said he will likely retire from all football at the end of this season, said Italy fans still have plenty to look forward to, with AC Milan's 18-year-old 'keeper Gianluigi Donnarumma set to take the international number one shirt. "There is certainly a future for Italian football, as we have pride, ability, determination and after bad tumbles, we always find a way to get back on our feet," he added. "I leave a squad of talent that will have their say, including Gigio Donnarumma and (Genoa 'keeper) Mattia Perin." He has one final ambition with Juventus: to win the Champions League, after finishing runners-up twice in the past three years.
---
Kidambi Srikanth Pulls Out Of China Open Super Series
MMNN:11 November 2017


Star India shuttler Kidambi Srikanth has pulled out of the China Open Superseries due to a niggle but will be back in action after a week's rest at the Hong Kong Super Series where he will have the chance to reach the World No. 1 ranking. Srikanth, currently the second-ranked men's singles player, decided to take a week's rest after aggravating a leg injury during the Senior National Badminton Championships in Nagpur. "I am pulling out of China Open (November 14-19). It is a muscle strain and a doctor advised me to take rest for one week. It happened in the Nationals but because I kept playing it got a little worse. But I should be ok in a week," Srikanth told PTI today. The Badminton Association of India (BAI), however, said that it was just a coincidence that Srikanth sustained the injury at the Nationals, the dates for which were pre-fixed in consultation with all the top shuttlers of the country. "I think it is wrong to say Nationals were responsible for his injury and it is wrongly timed," BAI secretary general Anup Narang said. "The dates were decided in consultation with the top players and they willingly participated in the event. In fact, if not Nationals, many players would have played at the Macau Open," he said. "There has been no major injuries to any player. Srikanth has a mild injury which will be corrected with a week's rest. So he would be playing in Hong Kong, where he will have the opportunity to reach no. 1 ranking." The BAI official said the National Championship is an integral part of the annual calendar and the federation will continue to organise the event in consultation with the players. "The Nationals have been very well managed. It is very important to conduct the Nationals. We will keep organising it in consultation with the players, according to their comfort. If it is not done the next crop of players will not come up. It is an important event for the growth of Indian badminton," Narang said. Srikanth, who lost to H S Prannoy in the final of the National Championship, has been playing non-stop badminton since October 18.
---
Ravi Shastri Comes Out All Guns Blazing In MS Dhoni's Support
MMNN:10 November 2017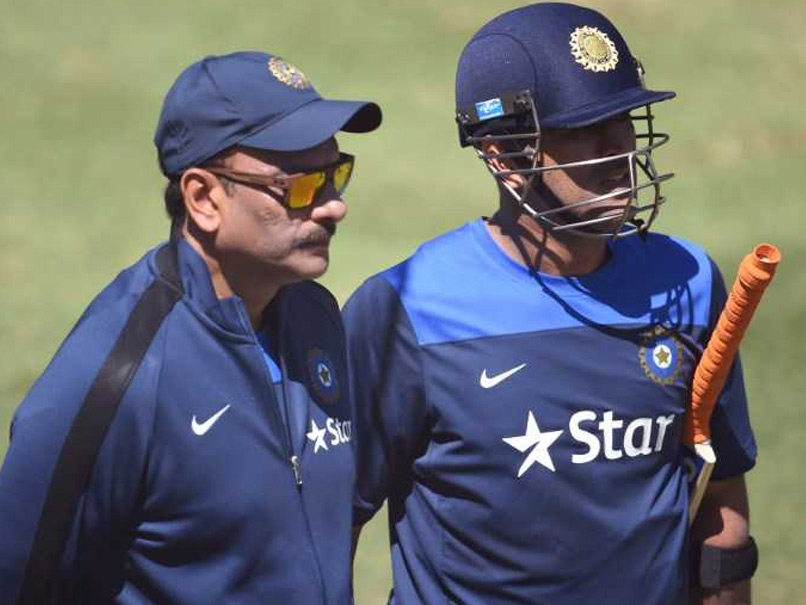 Indian cricket team head coach Ravi Shastri came out in support of former captain MS Dhoni, describing him as the 'ultimate team man'. Shastri's defense of Dhoni comes after captain Virat Kohli echoed a similar sentiment after India's 2-1 T20I series win over New Zealand earlier in the week. Shastri said some 'jealous' people wished to see the end of Dhoni's international career. "Looks like there are a lot of jealous people around, who just want Dhoni to have a couple of bad days.... There are a few people who are waiting to see the end of MS Dhoni. But great players like him decide their own future," Shastri said. After India's triumph over the Kiwis, former cricketers like VVS Laxman, Ajit Agarkar and Aakash Chopra felt the team management needed to try out younger players in place of Dhoni in the T20 format. Shastri said the Indian team knew well aware of Dhoni's worth and the criticism against the iconic wicketkeeper-batsman made no difference to them. "It (the criticism) doesn't make a difference to me. In our mind we know where Dhoni stands within the team. He is an ultimate team man. He was a great leader and now an ultimate team man." In a dig at some former cricketers and experts who have been critical of Dhoni of late and suggested he be dropped from the T20 side, he said: "Not so long ago I used to do television and people used to ask me questions. You need to answer questions to make a show happen. "Dhoni is a superstar. He is one of our greatest cricketers. So he is always going to be a great topic. He is always going to be a topic because he is a legend. When you have a career as glorious as that, you become a topic on television." Shastri pointed out that Dhoni, who has retired from Test cricket, has averaged over 65 in One Day Internationals over the last one year and helped India win matches during the series against Sri Lanka and Australia recently.
---
Saina Nehwal Beats PV Sindhu In Thrilling Final To Lift Senior Badminton National Championship Title
MMNN:9 November 2017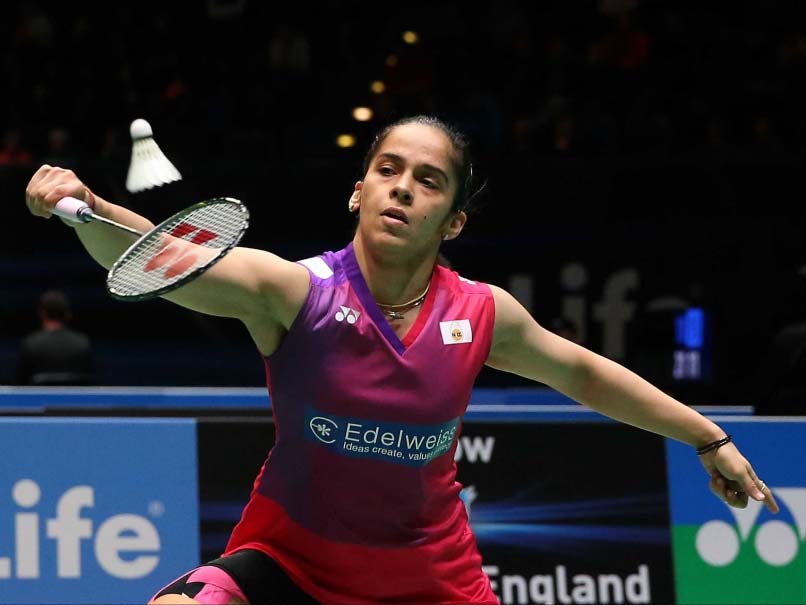 Olympic medallist Saina Nehwal came up with a spectacular show to defeat PV Sindhu in straight games in the women's singles final to clinch the Senior Badminton National Championship title on Wednesday. Saina, who is currently ranked World No. 11, won 21-17, 27-25 against her compatriot and Rio Olympics silver medallist Sindhu. Saina won the first game 21-17 with ease. But the second game went right down to the wire. After exchanging a few points, it was Saina who proved superior and clinched the thrilling clash 27-25. Saina entered the women's singles final of the tournament after defeating fifth seed Anura Prabhudesai 21-11 21 -10. In the men's singles final, Hyderabad's HS Prannoy defeated Kidambi Srikanth to clinch the title. In a grueling three-game marathon final, Prannoy beat the Guntur player 21-15, 16-21, 21-7 to lift the men's singles title.
---
Mary Kom Enters Asian Boxing Championships Final
MMNN:7 November 2017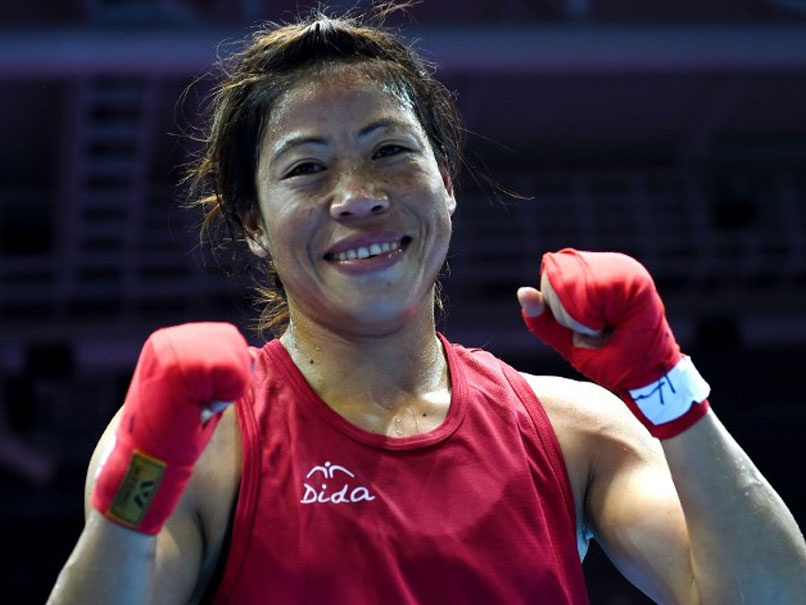 Five-time world champion MC Mary Kom remained on course for a fifth gold medal at the Asian Boxing Championships after she advanced to the final of the event on Tuesday being held in Ho Chi Minh City, Vietnam. Mary Kom defeated Japan's Tsubasa Komura in a unanimous 5-0 verdict to make the summit clash for the fifth time in her sixth appearance at the event. Should she go on to win the final, the Indian would be clinch her first Asian Championships gold medal in the 48kg category. The 35-year-old Rajya Sabha MP, who is also a former Olympic bronze-medallist, returned to her preferred weight category after five years of competing in 51kg, which was made an Olympic category in 2012. Once again, it was a bout fought largely on defensive tactics. The Japanese boxer seemed too wary to go near the Indian, who literally had to lunge at Komura for her right hooks to connect. Mary Kom's patience with Komura's tactics ran out in the second round and she increased the pace and ferocity of her own attacks to unsettle the Japanese. The shell guard to stave off Komura's feeble right straights ensured that the star Indian boxer hardly took any blow in what turned out to be a lopsided contest.
---
Indian Women win Asia Cup Hockey after 13 years
MMNN:6 November 2017


apan Indian Women's Hockey Team created history as they beat China in a tense shootout to lift the Women's Asia Cup 2017 after 13 years and qualify for next year's Women's World Cup as Continental Champions here at Kakamigahara Kawasaki Stadium in Japan. It was India skipper Rani who scored the winning goal for India while Savita made a great save in sudden death to ensure India the 5-4 score in penalty shootout. Earlier, it was Navjot Kaur who scored India's lone goal in the 25th minute. It was in 2004 when Indian Women's Team lifted the Asia Cup after beating Japan 1-0 in the final. It was advantage China right at the start as a stick check in the circle saw India concede a penalty corner in only the second minute of the game. However, Indian goalkeeper Savita was at her usual best to pad it away while an alert Deep Grace cleared the ball. Soon after, Indian forwards launched a swift attack with Navneet Kaur and Vandana working in tandem to find space in the Chinese D but an attentive Wang Na averted the danger. China, meanwhile, won their second PC but Savita was spot on yet again to pad away Meiyu Liang's flick. It was not until the 25th minute when India found its first breakthrough when Navneet Kaur and Rani played give-and-take before penetrating the circle only to assist Navjot who took a clear shot on goal. It was a much-needed 1-0 lead for India. Though China launched a counter attack soon after, Indian defenders were up to the task in denying success. Neha Goyal and Lilima Minz showcased good dribbling skills to steer past Chinese defenders but a second goal was not to come by even as the clock ticked away to the third hooter. On China's part, they stayed disciplined in their defence to deny India a chance to score through a PC in the third quarter. The final quarter was tense as China won a PC through successful video referral in the 47th minute. Tiantian Luo kept low as she improvised from the injection to find the right corner of the post, scoring a sensational equalizer for China. The following minutes saw both teams play on par with each other not allowing either of them to stay in control. With nine minutes left for the final hooter, India upped their attack desperately attempting to find a gap in the 15-yard mark but Chinese defenders were resolute not allowing any room for error. Meanwhile China won their fourth PC of the match with little less than three minutes to go for the final whistle. But it was brilliantly saved by rusher Sunita Lakra and almost immediately, India launched a counter attack but only to send the ball wide off the target and complete the full-time in stalemate resulting in a shootout. In the penalty shootout Rani scored twice while Monica, Lilima Minz and Navjot scored a goal each to ensure India reclaimed the Asia Cup title after 13 years. Savita was adjudged Goalkeeper of the Tournament. It is a sweet double for both Indian Men and Women as they are crowned Asia Cup Champions this year. It was not until the 25th minute when India found its first breakthrough when Navneet Kaur and Rani played give-and-take before penetrating the circle only to assist Navjot who took a clear shot on goal. It was a much-needed 1-0 lead for India. Though China launched a counter attack soon after, Indian defenders were up to the task in denying success. Neha Goyal and Lilima Minz showcased good dribbling skills to steer past Chinese defenders but a second goal was not to come by even as the clock ticked away to the third hooter. On China's part, they stayed disciplined in their defence to deny India a chance to score through a PC in the third quarter. The final quarter was tense as China won a PC through successful video referral in the 47th minute. Tiantian Luo kept low as she improvised from the injection to find the right corner of the post, scoring a sensational equalizer for China. The following minutes saw both teams play on par with each other not allowing either of them to stay in control. With nine minutes left for the final hooter, India upped their attack desperately attempting to find a gap in the 15-yard mark but Chinese defenders were resolute not allowing any room for error. Meanwhile China won their fourth PC of the match with little less than three minutes to go for the final whistle. But it was brilliantly saved by rusher Sunita Lakra and almost immediately, India launched a counter attack but only to send the ball wide off the target and complete the full-time in stalemate resulting in a shootout. In the penalty shootout Rani scored twice while Monica, Lilima Minz and Navjot scored a goal each to ensure India reclaimed the Asia Cup title after 13 years. Savita was adjudged Goalkeeper of the Tournament. It is a sweet double for both Indian Men and Women as they are crowned Asia Cup Champions this year.
---
PV Sindhu Slams IndiGo Staff After 'Bad Experience', Airline Counters Claim
MMNN:4 November 2017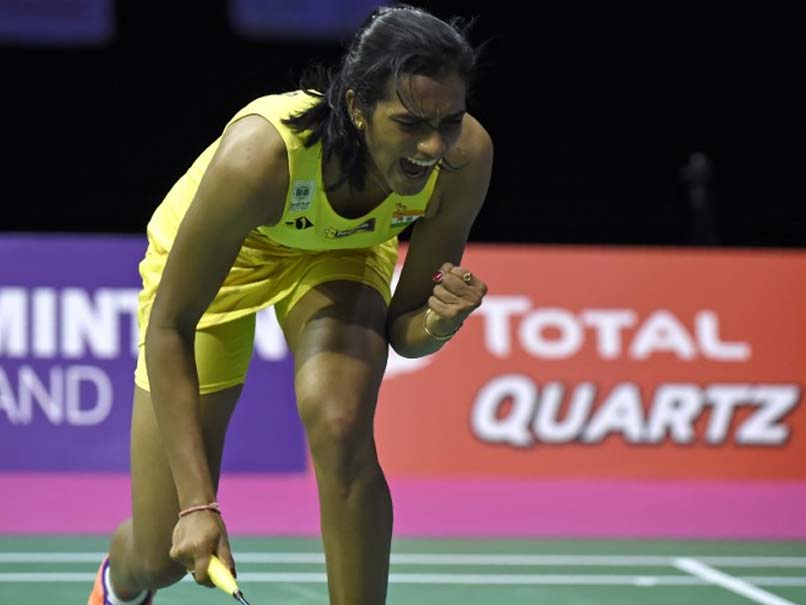 Indian badminton star PV Sindhu took to Twitter on Saturday to speak about a "bad experience" when she was flying by IndiGo 6E 608 flight to Mumbai. The 22-year-old, in a series of tweets, named and shamed the airline ground staff, saying that the IndiGo employee had behaved "badly and rudely" with her. When he was approached by an air hostess and told to behave properly, he was rude with her as well, Sindhu wrote in a direct message to IndiGo. Twitterati came in their numbers and while some slammed the airline staff, others pleaded with Sindhu to not name the employee. Meanwhile, IndiGo came out with the statement, tweeted by ANI, refuting Sindhu's claim. The airline said that the badminton ace was carrying oversized baggage and that "member of the IndiGo ground operations remained calm Sindhu first posted, saying she had a bad experience and named the employee Before part two and three of her tweets could come, Twitter was flooded with pleas of users asking Sindhu not to name the airplane staff and to forgive him This is not the first instance that a sportsperson has taken to Twitter to speak about their bad experience on a flight. Sachin Tendulkar, who was travelling with his family, blasted British Airways on Twitter after the cricket legend faced flight and baggage issues. In a series of angry tweets posted in April this year, cricketer Harbhajan Singh brought attention to an alleged incident of racism and assault by a pilot from Jet Airways.
---
Josh Hazlewood Urges Nathan Coluter-Nile To 'Crack Open' England Batsmen
MMNN:3 November 2017


Josh Hazlewood is hoping fellow pacer Nathan Coulter-Nile can "crack open" England's batsmen and "create a few scars in their top order" ahead of the first Ashes Test starting on November 23. England start their Ashes tour on Saturday (November 4) with a two-day match against a Western Australia XI side, captained by Coulter-Nile, in Perth. Coulter-Nile was sidelined from Western Australia's Sheffield Shield game against NSW in Sydney, and will instead get a chance against the English tourists in the two-dayer. Hazlewood, who is expected to lead the Australian new-ball attack with Mitchell Starc and Pat Cummins in the Ashes series opener in Brisbane later this month, told Coulter-Nile to go after the tourists' batsmen. "Maybe he can crack open a few guys early and create a few scars in their top order and middle order," Hazlewood told reporters late Thursday. "It's disappointing he's not playing in the Shield game against us but he's obviously had injuries in the past few years so they're easing him back into it." The injury-jinxed Coulter-Nile bowled 15 overs in the opening Shield round last week in his first first-class game in more than two years. Coulter-Nile took three for 18 from six explosive overs for WA as Tasmania were skittled for 63 in last week's Shield match in Perth. "That top order, it will be their first real hit-out in Australia and to have a guy like Coults there to warm them up and to maybe create a few scars, would be nice," Hazlewood said. "Obviously their plan is to jump straight into it on the bounciest and quickest wicket and get used to conditions that way." Hazlewood said an Australian Test pace attack comprising Starc and Cummins would be a handful for England in the first Test in Brisbane, where the wicket traditionally rewards fast bowlers with bounce and movement off the pitch. "They're not going to fear me or (off-spinner) Nathan (Lyon) but the other two guys obviously put fear into the batsmen," Hazlewood said.
---
Hardik Pandya Takes Breathtaking Catch To Dismiss Martin Guptill, MS Dhoni's Reaction Is Priceless
MMNN:2 November 2017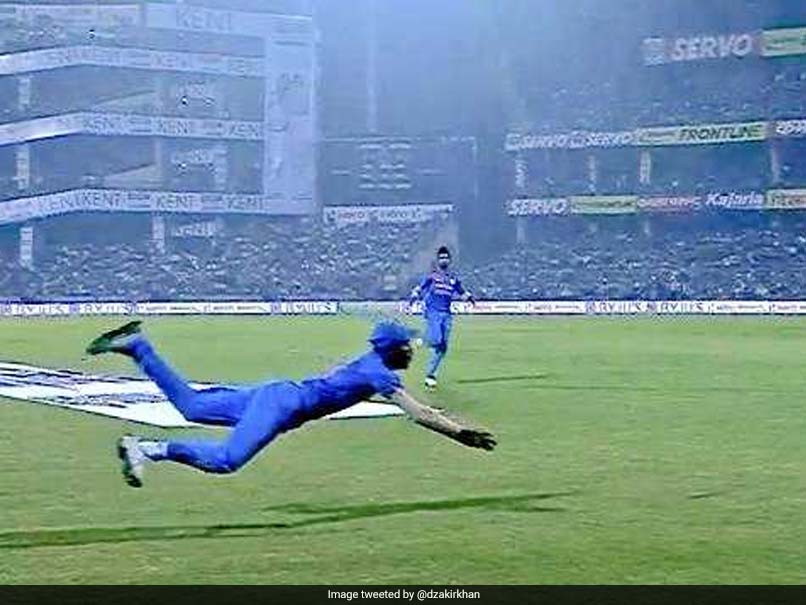 Hardik Pandya might have missed out with the bat in the first Twenty20 international between India and New Zealand at the Feroz Shah Kotla Stadium in New Delhi on Wednesday night, but the all-rounder surely made his presence felt by taking an absolute stunner to dismiss Kiwi opener Martin Guptill. Pandya sprinted on the long-leg boundary and dived full length to send Guptill packing in the second over of New Zealand's innings. He was mobbed by his teammates but the most priceless reaction came from former skipper Mahendra Singh Dhoni. India had piled on the runs after being put into bat in Ashish Nehra's farewell match. Some electric batting by openers Rohit Sharma and Shikhar Dhawan helped the hosts post 202 for three. Chahal bowled the second over and Guptill tried to attack the leg-spinner almost immediately but his plan failed to work as Pandya produced a brilliant effort to send him back to the pavilion on 4. Earlier, Pandya had failed to deliver with the bat after being promoted up the order. The all-rounder came in at one-down after Dhawan's dismissal but fell prey to Ish Sodhi in just his second ball for a duck. In the field, skipper Virat Kohli gave Pandya just one over with the pacer getting the big wicket of Kane Williamson. Barring a solid knock from Tom Latham (39) and an unbeaten 27 from Mitchell Santner, other New Zealand batsmen failed to get going as the visitors were completely outclassed by the Men in Blue. India took a 1-0 lead in the three-match series as New Zealand lost the 1st T20I by 53 runs. India had won the ODI series 2-1.
---
Pooja Ghatkar, Shahzar Rizvi Win Gold at Commonwealth Shooting Championship
MMNN:1 November 2017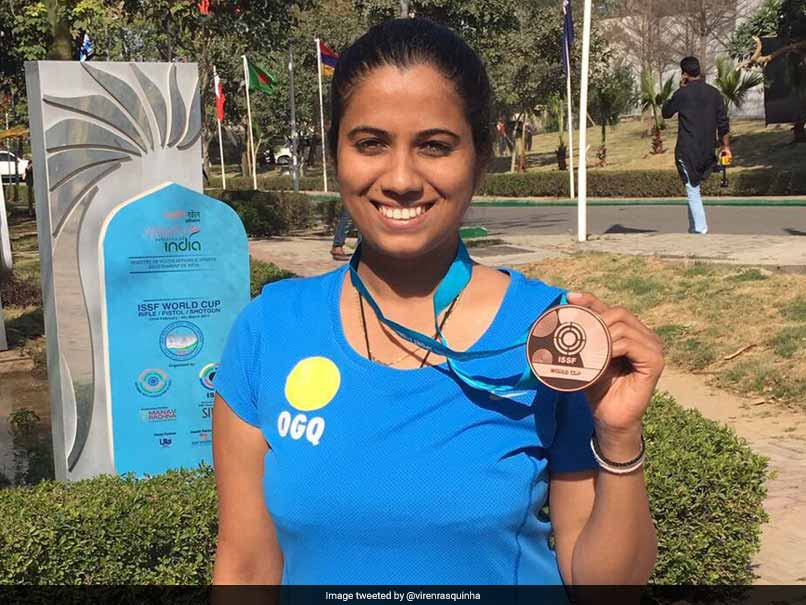 Indian pistol shooters on Wednesday pulled off a clean sweep in the 10m air pistol event at the Commonwealth Shooting Championship with Shahzar Rizvi, Omkar Singh and Jitu Rai winning gold, silver and bronze medals respectively. In the 10m women's air rifle event, Pooja Ghatkar bagged a gold while Anjum Moudgil won the silver medal. The bronze in this event went to Martina Lindsay Veloso of Singapore. India had a productive second day at the range winning as many as five medals, including two gold, two silver and one bronze medal. Earlier, Heena Sidhu claimed the 10m air pistol gold, while Deepak Kumar fetched a silver in the 10m air rifle event to give India a fine start at the Championships yesterday. Sidhu shot a combined score of 626.2 (386+240.8) to claim the top honours. This was Sidhu's second successive international gold after she, along with Jitu Rai, claimed the top position in the 10m air pistol mixed team event in the ISSF World Cup Finals in Delhi earlier this month
---
Rafael Nadal Prepares To Seal World Number One Status
MMNN:31 October 2017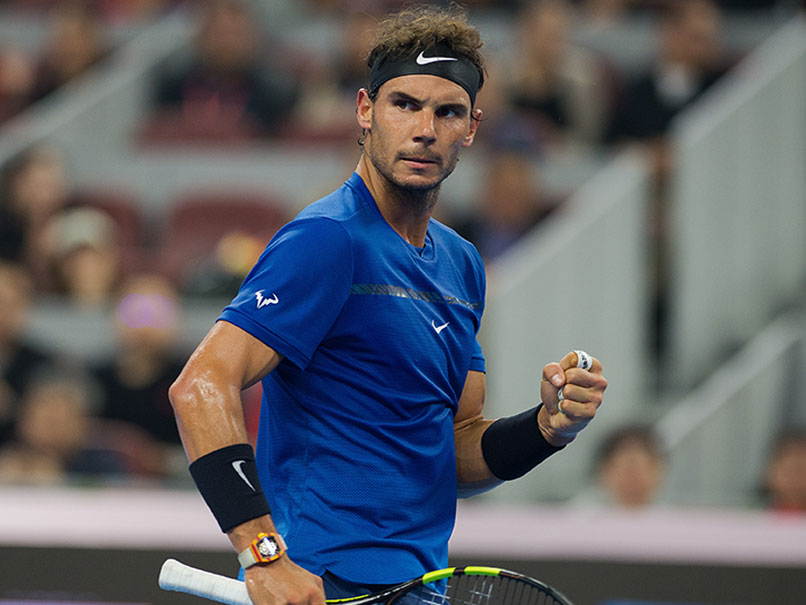 Rafael Nadal said on Monday that he is ready to consolidate his year-end number one ATP ranking by winning his opening match at the Paris Masters. But the 31-year-old Spaniard - who is also trying to balance the delicate political situation in his native country with his status as an international sportsman - refused to hype up his potential coronation. "I need to win a match. I'm here to try my best - as in every tournament," he said before starting as top seed in the event which is missing Roger Federer due to fatigue. "Hopefully if this (number one) happens, it will be something important for me. "But the season is not over and it's not the moment to think much about that. "I'll just try to think about trying to have the right preparation for the tournament and then try to be ready for the first match." Nadal, who reclaimed the top ranking in August for the first time in three years, is due to start at Bercy against South Korea's Hyeon Chung, who opened on Monday with a 6-0, 6-2 first-round defeat of German Mischa Zverev. Federer is skipping Paris after winning back-to-back titles in Shanghai and Basel and is resting to be prepared for the ATP Finals starting in less than a fortnight in London. Nadal, who withdrew from Basel with a knee problem, does not fault his main rival for looking after personal interests. "Everyone makes the calendar which he thinks will be the best for him," Nadal said. "For him, everything was working well that way. He had a little bit better chance, of course, if he came here. But you never know. "You would think that he would have more points if he had played on clay. But you never know (that) if he played on clay if he would win Wimbledon or he would be able to play as well as he did. "He took his decisions and he did it well. Probably after winning Shanghai and winning Basel he believes that will be better for his body and for his preparation for London to not be here, to rest." Catalonia crisis 'sensitive' Ten-time Roland Garros champion Nadal said that he is hoping to do well in "the most important city for my career". Questioned about the political situation in his native Spain between Madrid and Catalonia, Mallorcan islander Nadal, also a Catalan speaker, was notably circumspect. "In my situation it's very difficult to answer these kind of things because things are, let's say, sensitive in my country. "Anything that I can say will not go the right way. The real thing for me (is that) it's a sad situation and at the same time a difficult situation; it's difficult (for me) to talk 100 percent freely. "I want the things to get better. I don't want the fracture between people in Catalonia. I feel close to Catalonia. I love the people in Catalonia, and most of the Spanish people feel the same. "Love from the rest of the Spanish country, it feels love for Catalonia and that's it. And that's the reason that's why we are sad about that situation.
---
Lewis Hamilton Claims 4th World Title, Max Verstappen Wins In Mexico
MMNN:30 October 2017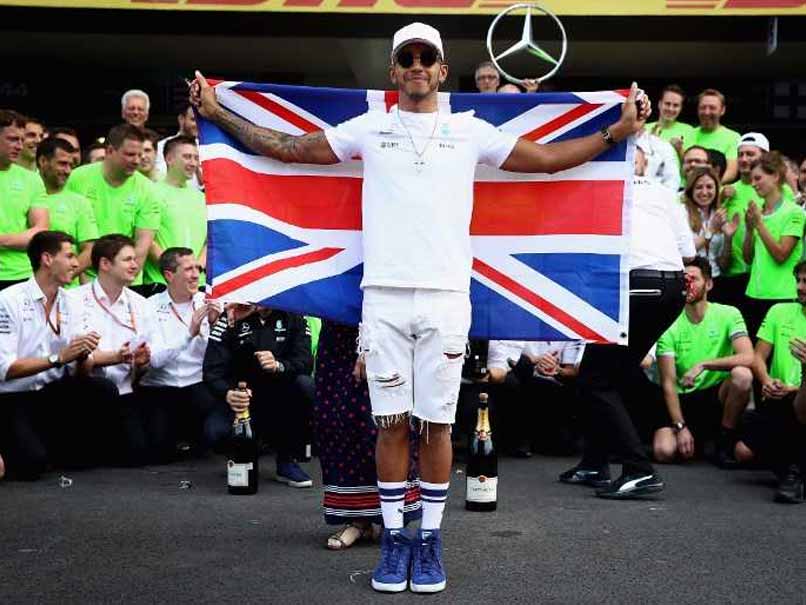 Lewis Hamilton clinched his fourth drivers' world championship in unexpected but dramatic fashion on Sunday when, after a first lap collision with title rival Sebastian Vettel, he finished ninth in the Mexican Grand Prix. The 32-year-old Briton, who would have needed to finish in the top five to be sure of the title if Vettel had won the race, battled from last position in his Mercedes after suffering a puncture that needed an opening lap pit-stop as Dutchman Max Verstappen won the race for Red Bull. Vettel, already a four-time champion, came home fourth for Ferrari after driving through the field from 19th following his part in the early crash with Hamilton. He also pitted for a new front wing. Hamilton's title triumph made him the first Briton to be a four-time champion, elevating him clear of Jackie Stewart, and alongside Vettel and Frenchman Alain Prost. Only German Michael Schumacher with seven titles and Argentine Juan-Manuel Fangio on five have claimed more championships than the Englishman. "I don't know what happened at turn three, I gave him plenty of room," said Hamilton. "It doesn't feel real man. It's not the race you want when you're 40 seconds down, but I never gave up." After five wins in the previous six races, it was a disappointing way for Hamilton -- who said he wanted to win the title in style -- to win the crown. Verstappen won the race convincingly ahead of Hamilton's Mercedes team-mate Valtteri Bottas and his Finish compatriot Kimi Raikkonen of Ferrari. "I'd like to say a big thanks to everybody in this Mercedes team," said Hamilton. "What you've done the past couple of years is incredible. I'm so grateful."
- 'Start was crucial' - Vettel finished fourth ahead of Frenchman Esteban Ocon of Force India, Williams' Canadian rookie Lance Stroll on his 19th birthday, and local Mexican hero Sergio Perez in the second Force India. Dane Kevin Magnussen finished eighth for Haas ahead of Hamilton and two-time champion Fernando Alonso, who battled hard to resist Hamilton before finishing 10th for McLaren. Verstappen led from the first lap once Hamilton and Vettel had clashed. "The start was very crucial, I went around the outside and from then on I was just looking after the car and the tyres," said the Dutchman after a third race win. "Big thanks to Red Bull, without them it was not possible. After last week (when he received a five-second penalty in Austin which lost him third place), it was a perfect race." Mercedes' non-executive director Niki Lauda, a three-time world champion, hailed Hamilton's achievement. "Lewis won it, he deserves it," said Lauda who said Vettel was at fault for the opening lap collision. "I don't know why Sebastian drove so aggressively to destroy his race. Lewis was in front and Vettel hit him with his front wing, I just don't understand it." The race was run in near-perfect conditions at the Autodromo Hermanos Rodriguez, with an air temperature of 21 degrees Celsius and the track at 24, Vettel making a decent start from his 50th pole position. But with a long 890-metre straight run to Turn One, both Verstappen and Hamilton made attacks, the Dutchman fighting his way round the outside to snatch the lead.
- 'Deliberate?' Hamilton followed him and as he passed Vettel, the pair collided, the German's Ferrari running into Hamilton's rear right wheel and causing a puncture amid a flurry of flying debris. Both had to limp back to the pits where Vettel took a new front wing and Hamilton, slower to complete the lap, took a new set of tyres. They rejoined in 19th and 20th places with the Englishman a long distance from the field ahead. "Simply, simply lovely," said a delighted Verstappen on his Red Bull team radio as he pulled out a comfortable advantage ahead of Bottas. "Did he hit me deliberately?" asked Hamilton. "Not sure, Lewis," came the reply. As a result of that collision, Hamilton's hopes of taking the title with a win were severely deflated, but not those of being champion - Vettel needing to win, or finish second, to keep his challenge alive. Remarkably, for Hamilton, he was lapped for the first time since the 2013 Spanish Grand Prix before he and Vettel began to pass their way through the field to set up a tense closing period. Knowing Vettel was unlikely to climb to second, Hamilton knew he would be champion, but he fought hard to score points and took ninth place with a battling pass of Alonso in the closing laps
---
Women's Asia Cup: India Thump Singapore 10-0 To Start Their Campaign
MMNN:28 October 2017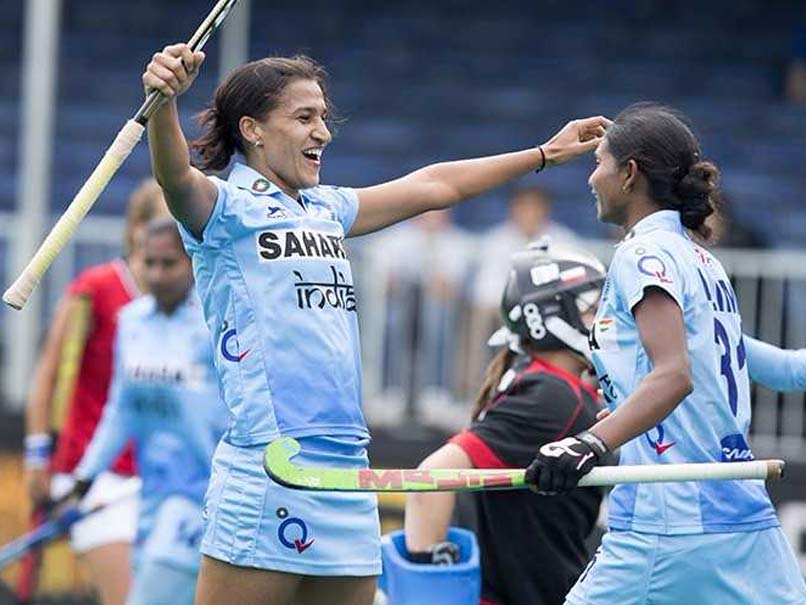 Indian eves got off to a roaring start at the Women's Asia Cup 2017 with a dominating 10-0 victory over Singapore on Saturday. Navneet Kaur (3rd & 41st minutes), Rani (15th & 18th) and Navjot Kaur (30th & 50th) netted the ball twice, while Lalremsiami (18th), Deep Grace Ekka (25th), Gurjit Kaur (41st) and Sonika (45th) scored once each to ensure India notched up winning points in their opening match of Pool A. India began with positive intent by attacking Singapore's circle constantly, looking for an opportunity to score. The effort worked as the team won back-to-back penalty corners in the first quarter. Though the first PC was saved by Singapore goalkeeper Felissa Lai, it hardly dented India's spirit as they were precise in their counter. It was Navneet and Rani's goals in the 3rd and 15th minute that gave India a 2-0 lead in the first quarter itself. India continued their fine run in the second quarter as well, adding four more goals, to go into the 10-minute half-time break with an imposing 6-0 lead. After Grace scored off a PC in the 25th minute, dragflicker Gurjit was fierce in her strike to score India's seventh goal through another PC in the 41st minute. India stayed resolute as they continued to put pressure on Singapore's defense, pumping two more goals in the third quarter through Navneet and Sonika. The final 15 minutes saw India win back-to-back PCs but Singapore defense averted conceding goals. However, a quick-thinking Navjot scored a field goal in the 50th minute to earn her team a 10-0 lead. India's defense, meanwhile, put up a strong display throughout the match.
---
1st T20I: Hasan Ali Powers Pakistan to 7-Wicket Win Over Sri Lanka
MMNN:27 October 2017


Medium pacer Hasan Ali finished with a career best bowling to once again anchor Pakistan's convincing seven-wicket win over Sri Lanka in the first Twenty20 in Abu Dhabi on Thursday. Hasan, who took 14 wickets in Pakistan's preceding 5-0 whitewash of the one-day series, took 3-23 in 3.3 overs as Pakistan skittled Sri Lanka out for a paltry 102 in 18.3 overs. Only Seekkuge Prasanna (23 not out) and debutant Sadeera Samarawickrama (23) put some resistance against a varied Pakistan bowling attack. Pakistan did lose Fakhar Zaman (six), Babar Azam (one) and Ahmed Shehzad (22) but were seen through to the target by Shoaib Malik 42 not out and Mohammad Hafeez 25 not out with 16 balls to spare. That gave Pakistan a 1-0 lead in the three-match series. Malik hit four boundaries in his 31-ball knock while Hafeez's 23-ball innings had three hits to the ropes as the pair added 39 for the unbroken fourth wicket stand. It was again Pakistan's bowling which led them to victory. Sri Lanka lost wickets at regular intervals after looking to build the innings at 51-2 in the ninth over. But they lost their last eight wickets for another 51 runs and were bowled out for their second lowest Twenty20 total against Pakistan. All six Pakistan bowlers took wickets with spinner Mohammad Hafeez (2-10) and pacer Usman Shinwari (2-24) supplementing Hasan to the best effect. Skipper Sarfraz Ahmed praised his bowling. "The basic aim is to get wickets and that we are doing," said Ahmed, whose team has now bowled the oppositions all out for the 23rd time -- the most by any team in all Twenty20 cricket. "It was a complete team effort and we are doing everything well," said Ahmed, who now has ten wins in 12 Twenty20 internationas as captain. Sri Lankan skipper Thisara Perera admitted his team was undone by Pakistan's superior bowling. "If we look back we didn't score runs so we have to put a good total on the board to win, full marks to Pakistan's bowling which is one of the best in the world at the moment," said Perera, captaining Sri Lanka for the first time. Sent into bat, Sri Lanka lost Dilshan Munaweera for nought off the third ball of the first over while Dashun Gunathilaka made 11-ball 18 with three boundaries. Samarawickrama and Ashan Priyanjan (12) had added 22 for the third wicket but wicket started to fall in cluster and Sri Lanka could never recover. Just like in one-day series, Hasan was at his best in taking wickets, removing Sachith Pathirana (four), Isuru Udana (nought) and Vikum Sanjaya (four) to improve on his previous best of 3-49 against the West Indies in Dubai last year. Perera made six. It was left to Prasanna to hit two sixes in his run-a-ball 23 to get past 100-mark. The second match is also in Abu Dhbai on Friday before the teams fly to Lahore for the last match on Sunday.
---
'Cheeku...', MS Dhoni's Gems To Virat Kohli Caught On Stump Mic Again
MMNN:26 October 2017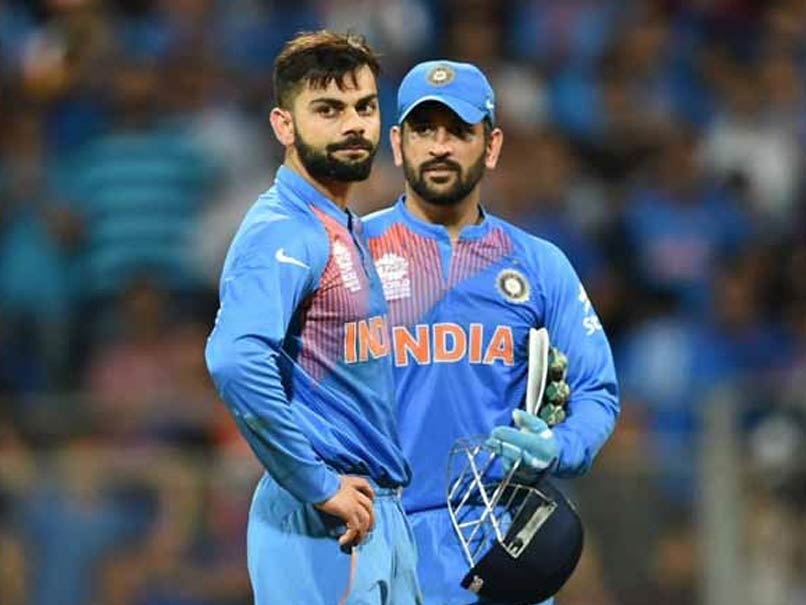 Mahendra Singh Dhoni has often been described as a cricketing enigma. During his successful tenure as captain, neither fans nor cricket experts could fathom how he arrived at some of the most important decisions on the field. The wicketkeeper-batsman rarely speaks to the media and isn't exactly social-media savvy. Nobody saw Dhoni's Test cricket retirement coming and that surprise element was visible again when he decided to step down from limited-overs captaincy. In a sense, the good old stump mic has become the only source for fans to get a peek inside Mahi's head. The 2nd ODI between India and New Zealand offered fans another chance to gauge Dhoni's cricketing acumen when the stump mic picked up some interesting tidbits. "Cheeku, do-teen jan ko idhar chhor de (Cheeku, keep 2-3 fielders here)," Dhoni was heard telling captain Virat Kohli as Kedar Jadhav bowled. Dhoni was also heard asking Kohli whether he should re-set the field. "Cheeku, ek ball aur rakhegaa, (Cheeku, will you keep it for a delivery more). Ek ball jo pehle rakhaa tha mein catch ke liye (A delivery ago as I had placed it for a catch)." Leg-spinner Yuzvendra Chahal had earlier, during an interview with NDTV, alluded to how Dhoni plays a key role in field settings. "Dhoni bhai is still our captain," Chahal said. "Sometimes, when Kohli bhai fields at mid-on or long-on, then we need someone who can guide us too. It is not possible for Kohli to come up and tell what needs to be done. Then, Dhoni takes over," Chahal said. Chahal explained how Dhoni signals to Kohli and tells him to relax in whatever position he is fielding at. "Dhoni signals Kohli to remain at his place. He says - tu wahi reh, mai dekh lunga (You stay there, I will handle)," Chahal added
---
Cristiano Ronaldo Eyes More FIFA Success as Real Madrid Dominate Awards, Gets Trolled
MMNN:24 October 2017


Cristiano Ronaldo has set his sights on a "lucky seventh" piece of FIFA silverware after collecting his fifth Men's Player of the Year award on Monday. Ronaldo's Real Madrid side, who won both La Liga and the Champions League last season, dominated the 2017 Best FIFA football awards at a star-studded ceremony in London on Monday. The Portuguese ace has scored 44 goals in just 48 games for club and country so far this calendar year, including two in a 4-1 Champions League final win over Juventus in Cardiff on June 3. Ronaldo saw off competition from longstanding Barcelona rival Lionel Messi and Paris Saint-Germain's Neymar, the world's most expensive player. But, typical of a footballer who has enjoyed huge success at both Manchester United and Real, Ronaldo was not satisfied. "I want seven. Five is good but seven is my lucky number so seven would be great." Real boss Zinedine Zidane took the corresponding manager of the year award, with the Spanish giants providing five players in the FIFPro team of the year. Ronaldo won the inaugural Best FIFA men's player of the year award last year following the end of a six-year merger between the FIFA honour and France Football's Ballon D'Or. The 32-year-old previously won the FIFA World Player of the Year award, the precursor to the Best FIFA award, in 2008. He has now won the last two FIFA men's trophies as well as three of the last four Ballon D'Or awards. "Thanks a lot for voting for me," said Ronaldo after receiving his trophy from Argentina great Diego Maradona and Brazil's Ronaldo at the London Palladium theatre. "I mention Leo and Neymar, great to be here. Real Madrid supporters, my team-mates, my coach, they all support me all year. "We are in England for the first time and I win consecutive awards," he added. "This is a great moment for me. I have fans all over the world." Zidane won out ahead of Chelsea's Antonio Conte and Juventus's Massimiliano Allegri to be crowned men's coach of the year after becoming the first man to oversee a successful defence of the European Cup in the Champions League era. "I'd like to thank all of the players for making this possible," said Zidane. "This is a very special prize." Real's superb campaign was recognised in a FIFPro team that featured Ronaldo and club-mates Toni Kroos, Luka Modric, Marcelo and Sergio Ramos. The XI also included FIFA's goalkeeper of the year, Gianluigi Buffon. AC Milan's Leonardo Bonucci and PSG's Dani Alves were in the defence, with Barcelona playmaker Andres Iniesta in a side also featuring Messi and Neymar.
Giroud wins best goal Juventus and Italy shot-stopper Buffon topped a three-strong shortlist for the goalkeeper award ahead of Real's Keylor Navas and Bayern Munich's Manuel Neuer. Monday also saw the Puskas Award for the best goal of 2017 go to Arsenal's Olivier Giroud. The France striker received the award named in honour of Hungary great Ferenc Puskas for a spectacular 'scorpion-kick' against Crystal Palace in January. The Frenchman's flicked volley with his left foot that went in off the crossbar won ahead of goals from Venezuela's Deyna Castellanos, 18, and South African goalkeeper Oscarine Masuluke. Meanwhile tournament hosts the Netherlands' achievement in winning their first major female football title, the 2017 Women's European Championship, was recognised with Women's Coach of the Year and Player of the Year awards for Sarina Wiegman and Lieke Martens respectively. Supporters of Celtic won the Fan Award for the way they marked the 50th anniversary of the Glasgow club's European Cup triumph. The Fair Play award went to Francis Kone for saving the life of goalkeeper Martin Berkovec, who nearly suffocated as a result of swallowing his tongue during a Czech league match in February.
---
India vs New Zealand: Dean Jones Tries To Downplay Virat Kohli Milestone, Gets Trolled
MMNN:23 October 2017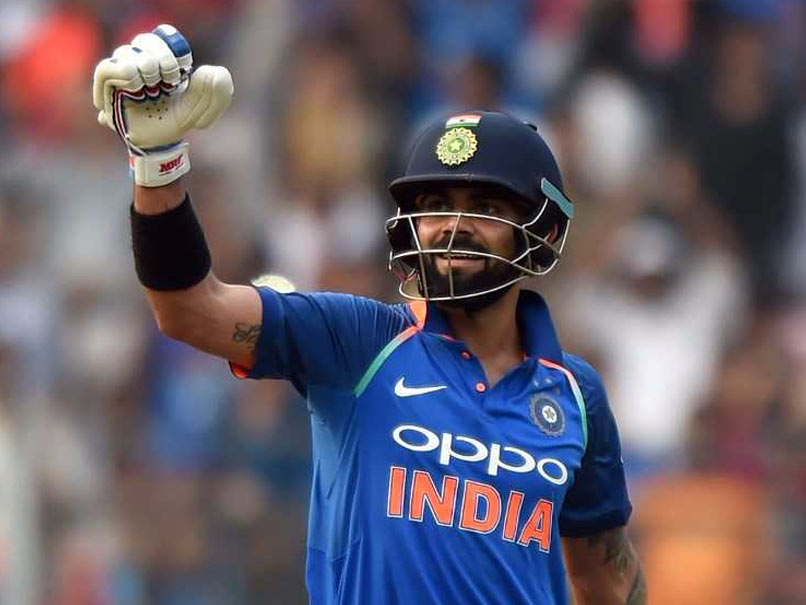 Dean Jones seems to get a kick from riling up Indian cricket fans and the former Australian batsman was once again up to his mischief following the first One-Day International between India and New Zealand at the Wankhede Stadium in Mumbai on Sunday. India skipper Virat Kohli completed a few milestones on the day, one of which was that he became the fastest to score 1000 runs in ODIs against New Zealand, leapfrogging none other than Dean Jones to top spot. Jones had taken 19 innings to reach the landmark while the Indian run-machine got there in 17 innings. Jones took to Twitter to congratulate Kohli but had a sly message on the side. Replying to a Indian fan's post, Jones wrote: "Well played @imVkohli !! But then again .. it's only New Zealand!" Most fans on Twitter understood that Jones was just making some mischief and decided to have some banter with the Australian Kohli leads the list of fastest to 1000 ODI runs vs New Zealand ahead of Dean Jones. Another Indian, Virender Sehwag (21), is third while Jacques Kallis, who took 23 innings to achieve the feat, is fourth. Mark Waugh and Brian Lara (24) share the fifth spot. Besides becoming the fastest to 1000 ODI runs vs New Zealand, Kohli struck his 31st hundred to become the second-highest century-maker in One-day International cricket. Kohli went past Ricky Ponting's 30 centuries and is now behind only Sachin Tendulkar, who has 49 ODI hundreds to his name. Earlier, the Indian skipper completed double century of ODI appearances and became the 13th Indian cricketer and 72nd overall to play 200 ODI matches. Kohli's century, however, was overshadowed by Ross Taylor (95) and Tom Latham (103 not out). The duo put on a record stand and helped New Zealand earn a clinical victory. Both the batsmen batted with a lot of purpose, chasing down a target of 281 in 49 overs with minimum fuss
---
Kuldeep Yadav Cements Place in Indian Bowling Attack
MMNN:18 October 2017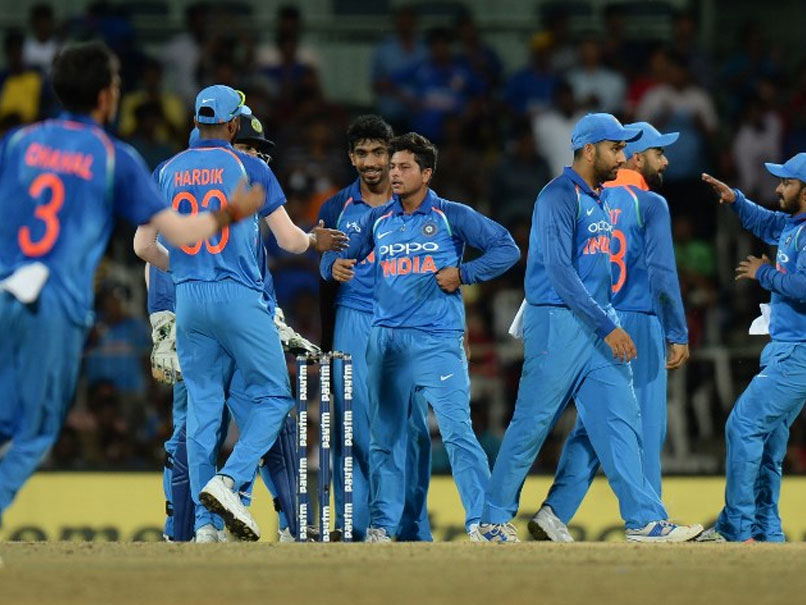 India's rising star, spinner Kuldeep Yadav, believes bowling on concrete has made him battle-ready for any surface that a rival cricket power can lay out for him. Kuldeep, who claimed a hat-trick in his country's triumphant one-day series against Australia, has become a household name at 22 and with just two Tests and 11 one-day internationals to his name. He played a big part in India's 4-1 win over Australia, but many believe the real test will come in tours of South Africa and England next year. Ahead of India's series against New Zealand, starting Sunday, Kuldeep told AFP in an interview that his varied left-arm wrist spin will be a weapon on any track. "It doesn't matter to me where I am playing because since my childhood I have bowled on cemented wickets. So if you can turn the ball on concrete then you can spin it anywhere," Kuldeep said. "If you have skill, good variation and are beating the batsmen in the air then you can find success anywhere," added Kuldeep, who hails from the northern city of Kanpur. Kuldeep started as a pace bowler but at the age of nine he switched to wrist spin at his coach's insistence. "I started my career in 2004 as a fast bowler. After practising for a few months my coach advised me to switch to spin. "I did not like it at the start, but the first ball I bowled was wrist spin and I had no idea what it was. So, he must have thought I have a talent and he worked on it. "Initially it was tough but when I got down to it, the hard work paid off."
Warner wicket Kuldeep has made his mark in the Indian Premier League Twenty20 competition with the Kolkata Knight Riders. But his rise as a top-class spinner has been instrumental in India becoming top of the world Test and one-day rankings. The latest addition to India's rich spin tradition made an instant impact with four wickets in his debut Test against Australia in Dharamsala this year. He impressed in Sri Lanka in September and then bamboozled Australian batsmen, including star opener David Warner, with his wrist spin, winning many more fans. "Australia are a good team and compared to other sides always play dominating cricket. Their batsmen don't allow you to settle and just want to dominate a bowler," Kuldeep said. "Australia are a dangerous side because they play freely and put you under pressure. I played in the West Indies and then in Sri Lanka but they don't play as attacking as the Aussies." Kuldeep grew up watching videos of spin legend Shane Warne and still calls the Aussie great his reference point in learning the rare art. Warne recently compared Kuldeep to Pakistan's established Test spinner Yasir Shah, saying the Indian can become "the best leg-spinner" if he remains patient.
'I don't plan much' "It's great to be compared to a top spinner like Yasir Shah. It's heartening to see praise coming from my idol. It reassures my belief in my talent," said Kuldeep. "It makes me happy that he (Warne) backs me and I feel there is some more talent in me." Kuldeep has formed a partnership with leg-spinner Yuzvendra Chahal and they are providing competition for veterans Ravichandran Ashwin and Ravindra Jadeja. "You cannot replace anyone. Ashwin and Jaddu bhai are the number one and number two spinners of India and I will always look up to learn from them," Kuldeep said of his seniors. "They have done extremely well in Test, ODI and T20 cricket. We are very young and have to play much more cricket to even get close to them," he added. Kuldeep insisted that individual success comes out of the team's hard work and praised skipper Virat Kohli for nurturing young talent. "It has been a team effort and especially the way Virat Kohli has led the team and backed us youngsters. It has made all the difference and been the biggest factor for our success," he said. "I don't plan much. I just think that every game is important and the more I keep performing, the better my chances of enjoying a long run with team India
---
Asia Cup 2017: Red-Hot India To Play South Korea In Super 4s On Wednesday
MMNN:17 October 2017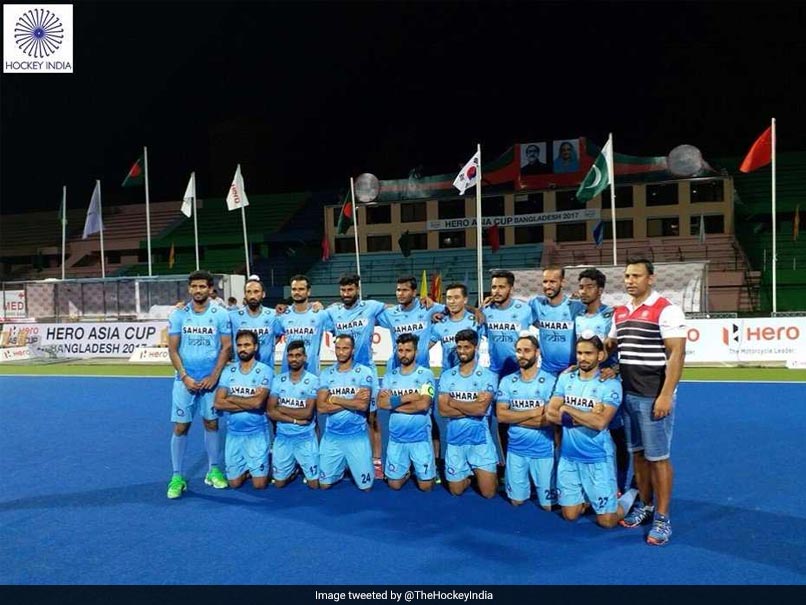 An unbeaten India would start as overwhelming favourites against an under-performing but dangerous South Korea in their first match of the Super 4 stage in the 10th Asia Cup hockey tournament on Wednesday. India, who finished the pool stages with an all-win record, looked the most dominating team in the tournament so far in all aspects of the game. Korea, on the other hand, were far from impressive as they finished second in Pool B behind the ever-improving Malaysia. Playing under a new chief coach Sjoerd Marijne, the Indians rose to the occasion and have displayed beautiful one-touch hockey, which they are known for. The Indian strike force comprising Ramandeep Singh, Akashdeep Singh, Lalit Upadahay and Chinglensana Singh has been the most impressive, scoring field goals at will with their deft stick work. The Indian midfield has been controlled well by talismanic Sardar Singh in the company of skipper Manpreet Singh. The backline, too, have shown bright under the watchful guard of Amit Rohidas, Harmanpreet Singh and young Dipsan Tirkey. What would be a matter of concern for Marijne is the penalty corner conversion rate even though Harmanpreet has been on target on a few occasions. But going by India's performance so far -- 5-1 win over Japan, 7-0 thrashing of Bangladesh and 3-1 win over arch-rivals Pakistan -- they are expected to prevail over Korea with consummate ease. In terms of world rankings as well, the Indians start as favourites. While India are placed sixth in the world, Korea occupy the 13th spot. In the absence of the experienced PR Sreejesh, two young Indian custodians -- Suraj Karkera and Akash Chikte -- have risen to the occasion and have shown that they are no pushovers at the international stage. But all said and done, the Indians can't afford to relax and be complacent, especially against a side like the Koreans, who are known for their fast, counter-attacking play. The nimble-footed Koreans will be eager to prove a point, especially after a unimpressive showing in the pool stages, and can rattle any opponents with their pace on their given day. Having said that, the Indians are expected to win the encounter with ease, but they can't afford to relax, especially at this stage where all the four top teams will play against each other and the top two sides will eventually progress to the final. Meanwhile in the other Super 4 match of the day, Pakistan will take on Pool B toppers Malaysia, who have turned out to be the surprise package from the pool stages.
---
India vs Australia: Virat Kohli, MS Dhoni Cheer Fans With Left-Handed Batting
MMNN:14 October 2017


Fans had thronged the Rajiv Gandhi International Stadium, Hyderabad to witness an electrifying third Twenty20 International match between India and Australia to decide the winner of the series. After handing a 4-1 defeat to the Aussies, India were the clear favorites to win the T20 series. The hosts had won the first match and were looking to win the remaining two. However, David Warner-led side roared back in the second T20 to level the series and set up a virtual final on Friday. But due to wet outfield the match was called off and left the fans disappointing. However, in between all the chaos and field inspection, India batting stars, Virat Kohli, Rohit Sharma, Mahendra Singh Dhoni and Hardik Pandya took to the field to try left-handed batting, giving fans a reason to cheer. The official Twitter handle of Board of Control for Cricket in India (BCCI) uploaded photos of them batting left-handed. Hyderabad had been receiving heavy rains for more than a week which left the outfield unfit for play. According to the umpires, the outfield was so sodden that there was no real chance of play despite the fact that it did not rain for quite a while. After the match was delayed, the ground at the Rajiv Gandhi International Stadium was inspected three times but despite all efforts from the groudstaff play was not possible. BCCI uploaded a photo of both captains, Kohli and David Warner, sharing the trophy as the series ended in a 1-1 draw. With the Australia series done and dusted, India now shift their focus to a three-match ODI and T20 series with New Zealand, commencing October 22
---
International Cricket Council Confirms Test Championship And ODI League
MMNN:13 October 2017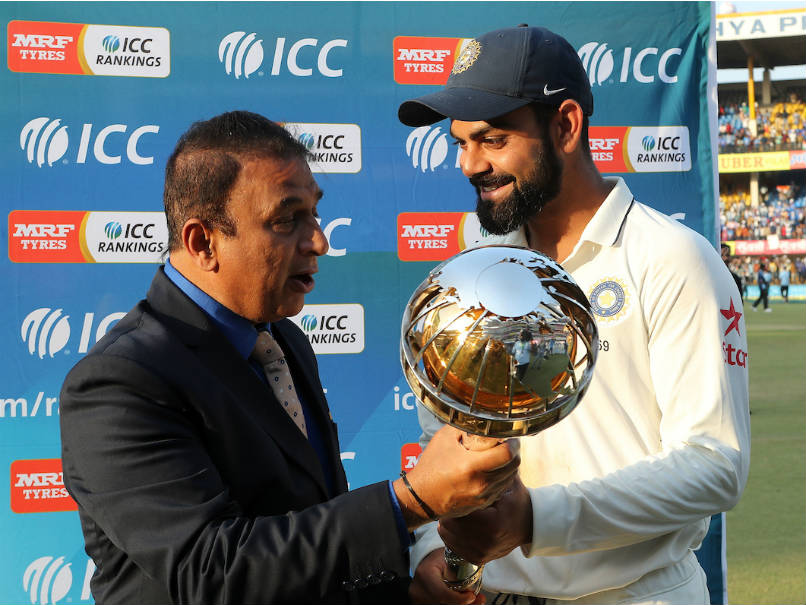 The International Cricket Council (ICC) has approved the much-talked about Test Championship and One-Day International League, the global cricketing body's chief executive Dave Richardson said on Friday. The Test series league will see nine teams play six series over two years - three home and three away, while the ODI league will be a direct qualification pathway towards the ICC Cricket World Cup and will be contested by the 12 Full Members plus the winners of the current ICC World Cricket League Championship. The ICC gave the green light to a nine-team Test league and a 13-team ODI league aimed at bringing context and meaning to bilateral cricket during its board meeting in Auckland. The schedules of the leagues, due to start in 2019 and 2020 respectively, will now be finalised. In the first edition of the ODI league, each side will play four home and four away series each comprising of three matches moving to all teams playing each other from the second cycle onwards. "I would like to congratulate our Members on reaching this agreement and putting the interests of the development of the game first. Bringing context to bilateral cricket is not a new challenge, but this is the first time a genuine solution has been agreed on," ICC Chairman Shashank Manohar said. "This means fans around the world can enjoy international cricket knowing every game counts and in the case of the ODI league, it counts towards qualification to the ICC Cricket World Cup," Manohar said. "This is a significant point in time for ICC Members and our collective desire to secure a vibrant future for international bilateral cricket. The approval of both leagues is the conclusion of two years of work from the Members who have explored a whole range of options to bring context to every game," ICC Chief Executive David Richardson said. "The ICC Board decision today means we can now go and finalise a playing schedule for the first edition as well as the points system, hosting arrangements and competition terms," Richardson said. "Our priority was to develop an international cricket structure that gave context and meaning across international cricket and particularly in the Test arena. This has been delivered and every Test in the new League will be a five-day Test format," Richardson added. "However throughout the discussions about the future of Test cricket it became clear that whilst context is crucial we must also consider alternatives and trial initiatives that may support the future viability of Test cricket. The trial is exactly that, a trial, just in the same way day-night Tests and technology have been trialled by Members," he said. "Four-day Tests will also provide the new Test playing countries with more opportunities to play the longer version of the game against more experienced opponents, which, in turn, will help them to hone their skills and close the gap with the top nine ranked teams," he added. A number of decisions around event hosts were taken by the ICC Board in Auckland. The ICC Cricket World Cup Qualifier will be held in Zimbabwe in March 2018. The process for the appointment of the ICC female independent director was also confirmed in the meeting.
---
Mesut Ozil, Alexis Sanchez Could Leave In January, Says Arsene Wenger
MMNN:12 October 2017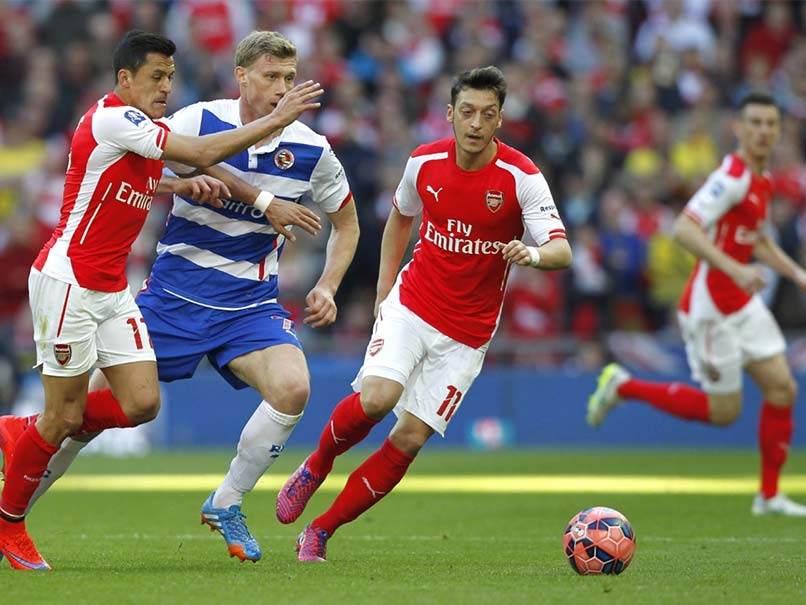 Arsenal manager Arsene Wenger conceded on Thursday he may have no option but to sell star players Alexis Sanchez and Mesut Ozil in the January transfer window. The pair are both out of contract at the end of the season and are yet to agree new deals. As things stand, they will be able to leave the Emirates Stadium for free, meaning January will be Arsenal's last opportunity to cash in on their two most high-profile players. "It is possible," Wenger told a press conference ahead of his side's trip to Watford on Saturday. "Once you're in our kind of situation, we have envisaged every solution, yes." Asked if Arsenal had set a deadline for contract negotiations with the pair to conclude, Wenger replied: "No. Not at the moment." Chile forward Sanchez, 28, joined Arsenal from Barcelona in July 2014, a year after 28-year-old Germany playmaker Ozil's arrival from Real Madrid. The signings electrified Arsenal's fan base, but for all their quality, the duo have thus far been unable to end the club's 14-year wait for the Premier League title. Sanchez has been linked with a number of major clubs, among them Manchester City and Paris Saint-Germain. Ozil, meanwhile, is reported to have attracted interest from Manchester United, who are managed by his former Real Madrid boss Jose Mourinho. Earlier this week, Ozil's agent, Erkut Sogut, indicated talks with Arsenal were progressing positively. "That's my understanding, yes," said Wenger. "I always said the fact that we didn't find an agreement last year doesn't mean the player will necessarily leave. Both players look happy here and overall I hope the situation can be turned around."
- Wilshere in 'best form' -
Ozil could feature at Watford, having returned to training following a knee injury. But Sanchez is due to be assessed after playing in Chile's 3-0 loss to Brazil on Wednesday, which ended their hopes of qualifying for the World Cup. "I will have to speak to him," Wenger said. "Yesterday afternoon I watched the whole Brazil against Chile game to see how difficult the game was. "I must say he got some special treatment -- it was a very physical game and mentally I will have to assess the situation when he comes back tomorrow." Centre-back Shkodran Mustafi also endured a miserable international break, the Germany international suffering a thigh injury against Azerbaijan that will sideline him for four to six weeks. But his absence will soon be offset by the return of Laurent Koscielny, who is closing on a comeback from an Achilles injury. "Koscielny has a definite final test tomorrow," Wenger said. "At the moment, he's not available. He trained on his own and the first signs are positive, so we decided to give him a test tomorrow." Striker Danny Welbeck is back in contention after a groin injury, while left-back Sead Kolasinac faces a late fitness test on a hip complaint. Jack Wilshere is yet to play a minute of Premier League football and has lost his place in the England squad, but Wenger believes the midfielder is on course to go to next year's World Cup in Russia. "I believe that Jack at the moment is in the best form I've seen him in for a long time," Wenger said.
---
India vs Australia, 2nd T20I: Virat Kohli, Out For Zero, Sets A World Record
MMNN:11 October 2017


India had a forgettable outing in the 2nd T20 international against Australia on Tuesday as the visitors bounced back in the series with a crushing 8-wicket win at the Baraspara Stadium in Guwahati on Tuesday. Jason Behrendorff (4/21) ripped through the high-profile Indian batting to restrict the home team to a below-par 118, which the visitors chased down in just 15.3 overs. The 27-year-old Western Australian swung the ball both ways on a helping pitch and had Rohit Sharma (8), Shikhar Dhawan (2) and Virat Kohli (0) among his high-profile scalps. The India captain departed after getting a faint inside edge while attempting a flick and the looping ball was caught by the left-arm pacer himself. Interestingly, it was the 28-year-old Kohli's first duck in T20I cricket. It was also the first duck by an Indian captain in 85 T20I matches Behrendorff was also responsible for handing legendary Indian batsmen Sachin Tendulkar and Rahul Dravid their last ducks I don't think we were good enough with the bat. The wicket was bit sticking to start with. It was difficult for them as well, but after the dew set in, they got away," said Kohli after the loss. "But we speak about when the situations are not in our favour is when we have to put 120 percent on the field. It is the attitude that matters most and it is something the team embraces," he added. He was all praise for Behrendorff. "I thought the ball to Rohit was very good. His line and length was very tight. He made us think. Credit to him for hitting the right areas. He definitely had a top class day today," said Kohli.
---
FIFA U-17 World Cup: Jeakson Thounaojam Creates History, Colombia Sweat Hard To Win 2-1
MMNN:10 October 2017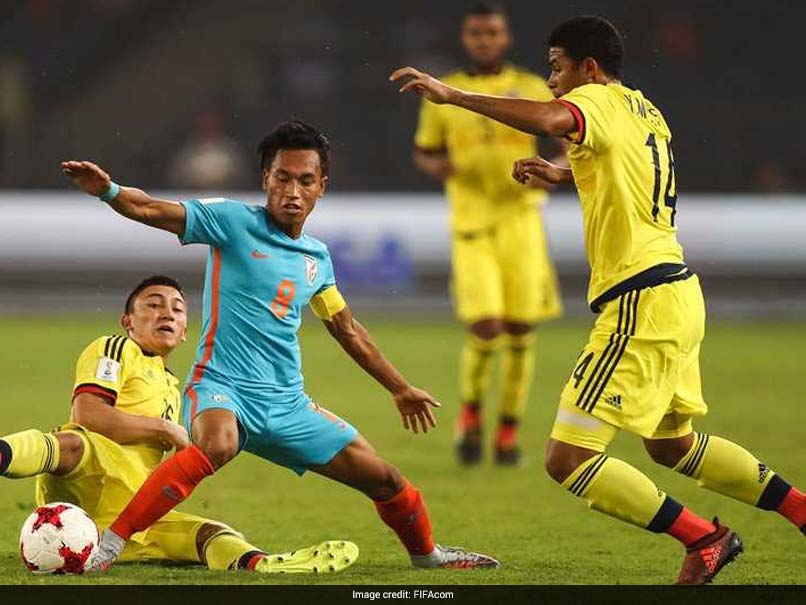 A bright India provided hope for a brighter future but their dream ended in a heartbreak following a 1-2 defeat to Colombia on Monday in the FIFA U-17 World Cup, leaving the many heads totting the stands teary-eyed. So near, yet so far. India's striker Jeakson Thounaojam created hopes for the Indian flag to fly high in the 82nd minute of the game by scoring an equaliser against Colombia in India's second group match of the FIFA U-17 World Cup at the Jawaharlal Nehru Stadium in New Delhi. To the surprise, and delight, of the sizeable crowd at the stadium, Jeakson became the first ever Indian player to score a goal in the World Cup. But, the dream ended in a heartbreak following a 1-2 defeat to Colombia on Monday leaving the many heads totting the stands teary-eyed. When defensive midfielder Jeakson Thounaojam neutralised Colombia's lead, India were moments away from securing their maiden draw in only the second attempt. But that was not to be as Juan Penaloza (83rd) scored his second of the night on the counter to leave the home players, as well as the crowd, crestfallen Nonetheless, a charged up India produced one of their finest performances before going down in front of disappointed but proud group of spectators, who witnessed a historic first ever FIFA World Cup goal. India scored when Jeakson, the tallest player in the side, headed in a Sanjeev Stalin corner, sending the whole stadium into a state of delirium. The move to make four changes by coach Luis Norton de Matos proved to be a wise one as the taller Indian players ensured they were equal to the task, when it came to the aerial battle against the well-built Colombians. It was a very different India that turned up after the 0 -3 loss to USA three nights ago. They were on the ball from the word go and even though the Colombians had more of possession, India very much managed to make their presence felt. There was heightened activity in the Colombian box, with Ninthoinganba Meetei initiating surging runs down the right flank, each steps raising hopes for the improbable. This was in the in the beginning of the Group A match. To the surprise, and delight, of the sizeable crowd at the Jawaharlal Nehru Stadium, India had Colombia at their mercy in the 16th minute. But, to the disappointment of the thousands occupying the stands, Abhijeet Sarkar, having found a clear view of the goal, shot over. India's hopes went up in smoke after coming agonizingly close to scoring their first ever World Cup goal. In the cut-throat world of international football, Colombia may be many, many rungs above India, but the host nation had the momentum on this night. And they used it to rattle the Colombians on a few occasions. India came close again, closer would be appropriate, but Rahul Kanoly's volley thudded against the post instead of finding the back of the net. The pain on coach Luis Norton de Matos was palpable as the Indians once fumbled after coming so close. With both teams failing to break the deadlock, India went into the breather with their heads held high, but cursing their fate. The two chances would haunt them for long. Hitting the framework, they say, is bad omen in football and the saying stayed true as Colombia broke the deadlock, and Indian hearts, with a fine strike after the change of ends. It was Juan Penaloza who put Colombia ahead in the 51st minute. The midfielder ran to the edge of the box and kept the Indian defenders guessing with his deft footwork, before unleashing a rasping left-footed volley to the bottom left corner of Dheeraj Singh's post. The assist was made by captain Thomas Gutierrez, and as the ball found the back of the net, the Latin Americans ran towards their dugout and celebrated. They were relieved to have opened their account after suffering a reverse against Ghana in the opening encounter. India's number one goalkeeper, on this occasion, had no chance even though he had another brilliant night under the bar pulling off a couple incredible saves, showing nice anticipation. Down by a goal in this crucial encounter, India looked eager to respond as Meetei delivers a cross from the right flank, only to find Rahul Kanoly's shot wide off the target.
---
FIFA U-17 World Cup, Preview: Another Acid Test Awaits As India Face Colombia
MMNN:9 October 2017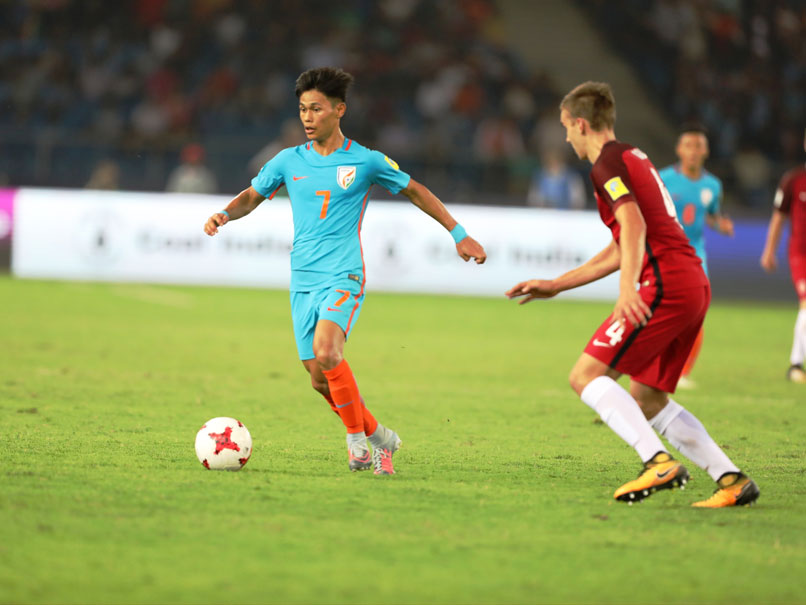 The longingness to be noticed will again be the main driving force for India as they brace up to face another mighty opponents in Colombia in the FIFA U-17 World Cup here on Monday. In the country's maiden appearance in any World Cup game, India got a taste of the cut-throat world of international football as they were blanked 3-0 by USA in the tournament's opening night at a nearly packed Jawaharlal Nehru Stadium. India showed heart but lacked in skill and quality against a much superior United States of America. And a similar task awaits the host nation as well. Midfield lynchpin Suresh Singh felt India would need to improve their final pass, but an improvement in department would not be enough against Colombia's all-round superiority. The hosts would like to take some inspiration from Niger, another World Cup debutants, who kicked off their campaign in the tournament with a win over North Korea last night. If the African nation can, so can the Indians. Though it is easier said than done. First up, India tried, but could not really show the world that they belong to this league in a tournament that has produced players who would go on to become stars. Coach Luis Norton de Matos was not happy with the outcome of the opening game, and he would be hoping that his players put up a better show against the South American giants. "Colombia are tough opponents and they possess the necessary elements to hurt us. We have to be on our toes all throughout and have to focus on the task at hand. They (Colombia) will also give us a tough physical fight but we are ready for it. We will play to win," Matos said. Against USA, the team showed sparks on occasions, but the Portuguese would want his players go beyond that tomorrow. India did create chances and impressed with the skills, once also coming agonisingly close to scoring their first-ever World Cup goal. But USA was clearly the better of the two teams, dominating throughout the game in front of a strong home crowd egging them on. Komal Thatal, the striker with a blond hairdo, caught the eyes with his runs down the left and dribbling skills. Thatal, who hails from Bhaichung Bhutia's state Sikkim, created quite a few openings for India. Though he was once guilty of wasting a chance in the second half when his lob was off target. His partner up front, Aniket Jadhav, also impressed with his game, and both have a bright future. The defensive duo of Anwar Ali and Jitendra Singh tried their best to keep USA at bay, but the gulf was too much for India to bridge. Physically as well as technically, India lagged. But for some brilliant saves and fine anticipation by goalkeeper Moirangthem Deeraj Singh, India would have lost by a bigger margin. Playing in their maiden FIFA tournament, rank outsiders India were outclassed by a side that was a few notches above the 'Boys in Blue'. India were way behind as far as the accuracy in passes, the first touch, positional sense were concerned against USA. India were pushed back in their own half most of the time in the face of incessant US attack. Tomorrow will be a different day with a different opponent, but the raids are likely to continue. More or less, it is going to be the same against Colombia. Outside the field of play, Matos will hope that a sizeable crowd will again turn up to cheer them on. Having tasted defeat against Ghana in their first game, Colombia will be desperate to open their account and will certainly go all out. They will look to score as many as possible to bag full points and improve their goal difference. Colombia have so far competed in five editions of the tournament, finishing third on two occasions. They hustled and bustled their way to India with a last-ditch victory over continental rival Paraguay, but they will still be a handful for the Indians. The first to land in India for the tournament, Colombia have acclimatised themselves with the conditions, though they started the tournament with a reverse
---
India vs Australia: Steve Smith Ruled Of T20 Series In Massive Setback To Struggling Visitors
MMNN:7 October 2017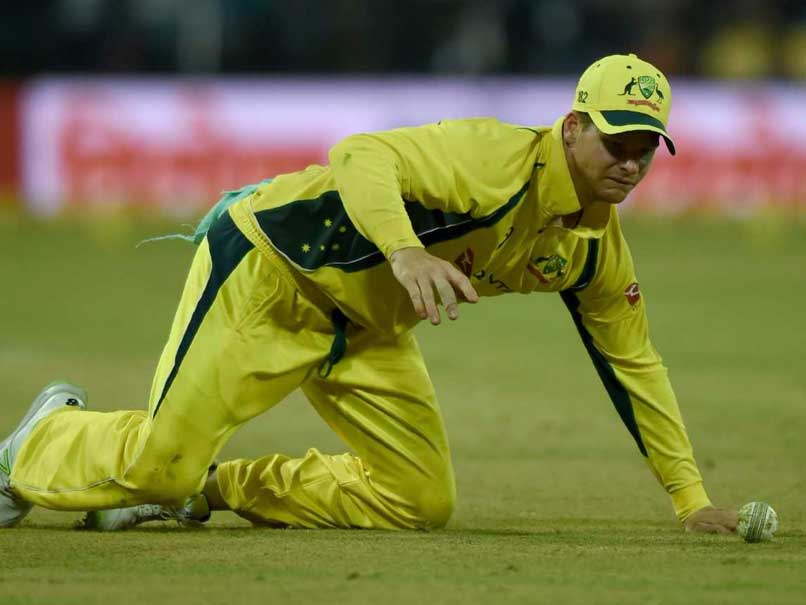 The Australian cricket team was dealt a massive blow on Saturday as captain Steve Smith was ruled out of the Twenty20 series against India due to a shoulder injury. Cricket Australia confirmed that vice-captain David Warner will stand in as captain for the three-match series. Marcus Stoinis will replace Smith in the squad for the remainder of the series. Smith will return home and is expected to be fit for next month's Ashes. "Smith landed awkwardly on his right shoulder while diving in the field during the fifth ODI against India last Sunday," team doctor Richard Saw stated in a Cricket Australia release. Australia lost the fifth ODI in Nagpur by seven wickets as India completed a 4-1 series win over the world champions to reclaim the number one spot in the ICC rankings. "Following the match he complained of shoulder soreness, which has not settled and is restricting his ability to bat and throw," Cricket Australia stated. "Subsequently he has had an MRI scan which has excluded serious injury, but we believe the best course of action is for him to not continue to aggravate his shoulder and allow it to recover." Smith will return to action in the domestic Sheffield Shield competition. "He will have further investigation upon his return to Australia but we remain confident he will be available for the start of the Sheffield Shield season." Smith had attended Australia's practice on Friday as it took place after afternoon showers forced India to abandon their session for a second successive day. Australia have looked out of sorts in the limited-overs series and with the skipper being ruled out, it will be a big task for Warner to salvage some pride ahead of next month's Ashes.
---
FIFA U-17 World Cup: Sachin Tendulkar's Inspiring Message For Indian Team
MMNN:6 October 2017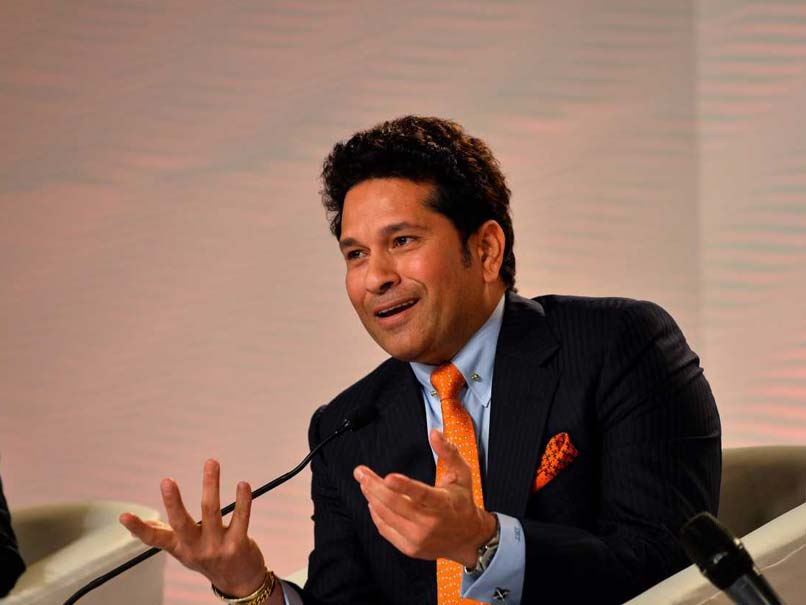 Former India captain Sachin Tendulkar joined the chorus in wishing the young Indian team for their campaign in the upcoming FIFA U-17 World Cup that kick starts on Friday against the formidable USA at the Jawaharlal Nehru Stadium, New Delhi. Tendulkar took to Twitter and wrote, "My best wishes to the @IndianFootball U-17 team for the World Cup! Enjoy your game & chase your dreams because dreams do come true! @FIFAcom." Just like in his playing days, when the former Indian batsman inspired a generation of players to pick up a cricket bat and play, the 44-year-old uploaded a video on the social networking site where he spoke extensively on the importance of not only playing well on the field but also prove to the world that our country is capable of hosting tournaments of such stature and can be greats hosts as well. "From tomorrow, the U-17 World Cup will be played in India. It is a big moment for all of us. The kind of response the tournament has garnered, it is simply incredible. I am very happy about it. But here, India have a great opportunity to prove something on and off the field. Off the field we need to show that we are good hosts and how we have responded to such a big tournament and on the field how tough a opposition we are to play against. I am so sure that the boys are going to go there and give their best. Come on India. Dikha do. All the very best boys," he said in a video uploaded on Twitter. Tendulkar called time on his international career in the year 2013 and till date is regarded as one of the best cricketers to have ever played the game. The Mumbai-born star has more international runs than anybody in the history of cricket and it is highly unlikely that his century of centuries will be ever broken.
---
South Africa Bank On Kagiso Rabada, Bangladesh Aim To Avoid 2-0 Cleansweep
MMNN:5 October 2017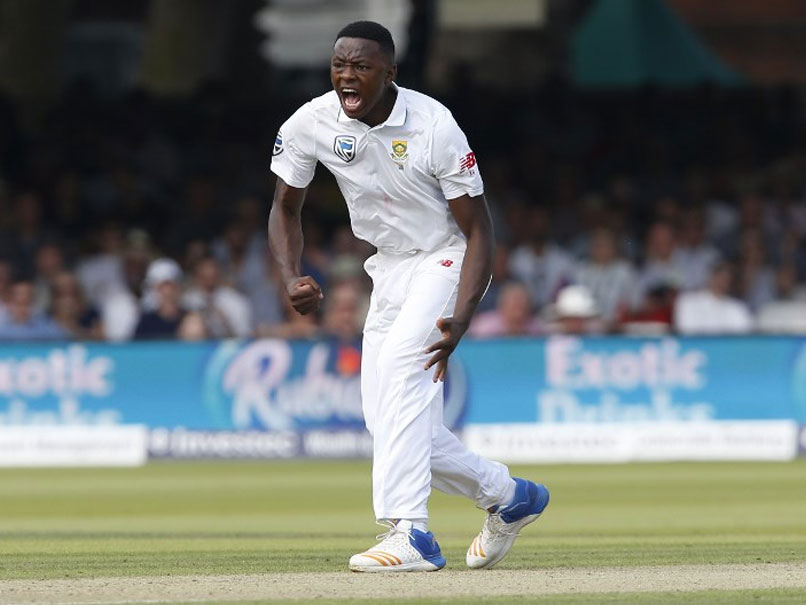 Having failed to take advantage of favourable first Test conditions, the Bangladesh batsmen have a chance to make amends against the least experienced bowling line-up South Africa have fielded in many years. But conditions are likely to be more bowler-friendly in the second Test starting at the Mangaung Oval on Friday and, on the evidence of Potchefstroom, the tourists are ill-equipped to counter even a South African attack stripped of four front-line fast bowlers because of injury. Morne Morkel could not finish the first Test because of a side strain, adding to a casualty list which includes Dale Steyn, Vernon Philander and Chris Morris. It leaves Kagiso Rabada, 22, as the leader of the attack. His tally of 92 wickets in 21 Tests dwarfs those of his likely pace partners, Duanne Olivier (13 in four Tests), Wayne Parnell (13 in five) and Andile Phehlukwayo, who took a single wicket in his debut appearance in Potchefstroom. Balanced against that is the emergence of left-arm spinner Keshav Maharaj, who is being hailed as South Africa's best spin bowler of the modern era. Maharaj picked up seven wickets in Potchefstroom to take his total to 50 in just 12 Tests. Despite a convincing 333-run win in the first Test, South Africa captain Faf du Plessis was unequivocal in calling for a pitch with more pace and bounce. "When you play countries like Bangladesh it is important to get whatever you can (in conditions) to get an advantage," he said. Weather conditions, though, could play a role. South Africa only recently emerged from winter and Bloemfontein, 280 kilometres (174 miles) from Potchefstroom, is similarly susceptible to cold overnight and early morning conditions which affect grass growth and pitch preparation. In the only first-class match played at the Oval this season, 11 wickets fell on the first day, but only another nine went down while 1,010 runs were scored on the next three. Bangladesh's misreading of conditions in Potchefstroom was extraordinary for a team with an experienced player in captain Mushfiqur Rahim and a coaching staff headed by Sri Lankan Chandika Hathurusingha and former West Indian bowling great Courtney Walsh. Not only did Rahim pass up the opportunity to bat first in ideal conditions after winning the toss, but Bangladesh picked only one spin bowler in Mehidy Hasan. Their three seam bowlers, with the exception of left-armer Mustafizur Rahman, were largely ineffectual on an easy-pace pitch. Left-arm spinner Taijul Islam, whose 54 Test wickets are the most of any member of the touring squad, would probably have been more effective and may well be picked for Bloemfontein, even if conditions are not spin-friendly
---
India Women's Team Remain Unchanged At No.4 But Gain Three Points
MMNN:3 October 2017


India have remained static at No.4 position but gained three significant points to reach 116 in the ICC Women's Team Rankings for the first time following the annual rankings update. The Indian women's team, which had reached the final of the ICC Women's World Cup in July, has closed in the gap to third-placed New Zealand. New Zealand maintained their third position with their pre-update tally of 118 points. India captain Mithali Raj said her team is aiming to climb up to No. 3 position. "Gaining these valuable points is no mean achievement and have come after some fine performances over the past year, including at the World Cup. I'm sure this will inspire our team in matches ahead," said Mithali. "We are now close to New Zealand in the rankings and will aim to be number three," she added. The table is headed by England, who have dethroned Australia from the top position. England are now level with Australia on 128 points but ahead on decimal points after the annual update, following which results from the 2013-14 season are no longer included. The rankings now take into account 2014-15 and 2015-16 seasons at 50 per cent each while the 2016-17 season accounts for 100 per cent. England and Australia are the only sides to see a change in the rankings. The Windies are in fifth position but have lost four points to be at 101, South Africa at sixth are on 93 points, Pakistan have lost one point and are on 72 while Sri Lanka too are unchanged in points to be at eighth position.
---
Arsene Wenger Savours 21st Anniversary as Arsenal Sink Brighton
MMNN:2 October 2017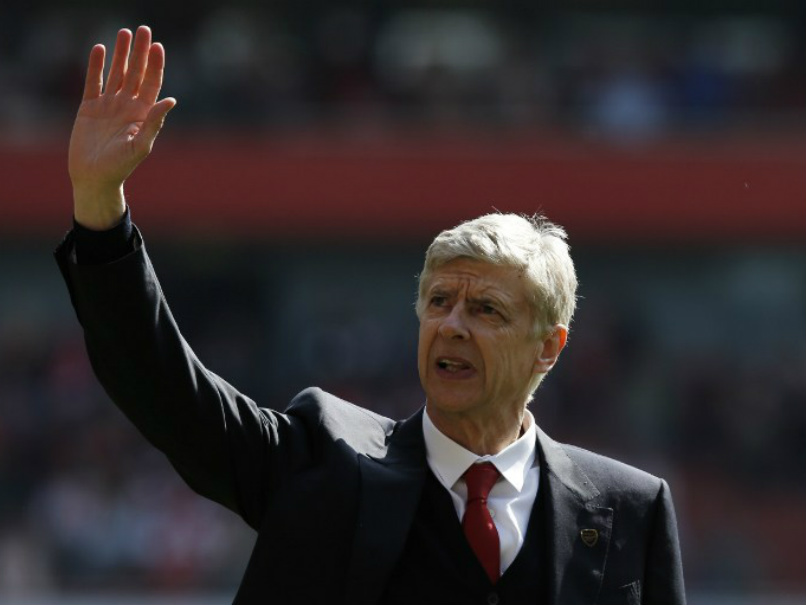 Arsene Wenger celebrated the 21st anniversary of his arrival at Arsenal in winning style as the Gunners cruised to a 2-0 victory over Brighton on Sunday. There are many reasons for Arsenal fans to look back fondly on the day Wenger was hired but, after several years of underachievement, the Frenchman finds himself engaged in a fight to restore his tarnished reputation. It is too early to predict whether Arsenal can end their 13-year wait to win a fourth Premier League title under Wenger, but there were some encouraging signs as Brighton were put to the sword at the Emirates Stadium. Nacho Monreal opened the scoring in the first half before Alex Iwobi, converting Alexis Sanchez's majestic assist, wrapped up the points after the interval. Arsenal's sixth win from their last seven matches in all competitions moved them to within six points of leaders Manchester City heading into the international break. Fittingly, Wenger marked his milestone date with a notable record of his own. Brighton are the 45th different Premier League club to be defeated by Arsenal since Wenger took over in 1996, breaking the record he shared with Manchester United legend Alex Ferguson. Just 64 hours after winning at Belarus's Bate Borisov in the Europa League on Thursday, Arsenal were back in action and Wenger freshened up his side by making nine changes. Wenger this week claimed Arsenal are a more unified team since the transfer window closed just after their humiliating 4-0 defeat at Liverpool. There was ample evidence to support that theory as his team tore into Brighton right from the start. Alexandre Lacazette almost gave them the perfect start after just 65 seconds when his fierce drive flashed past Albion goalkeeper Mat Ryan, only to cannon back off a post. Albion striker Tomer Hemed was serving the first of a three-game suspension, so Izzy Brown started up front and the youngster went close with a header from Pascal Gross's free-kick. That effort aside, it was one way traffic as Wenger's men left Brighton trailing in their wake time and again. Irrepressible Sanchez and Iwobi tested Ryan from long-range before Monreal gave Arsenal the lead in the 16th minute. Granit Xhaka's free-kick to the far post was headed back by Lacazette and after Shkodran Mustafi had his shot cleared off the line, Monreal chested down and fired home from 10 yards. It was Monreal's first league goal for Arsenal since March 2013 and the Spanish defender celebrated with a fist-pumping roar of delight. Solly March nearly silenced Arsenal's cheers moments later when he unleashed a powerful 20-yard shot that crashed back off a post. The Gunners should have doubled their lead before half-time when Brighton defender Lewis Dunk slipped, putting Lacazette through on goal. But Lacazette let Brighton off the hook with a tame shot straight at Ryan, while Aaron Ramsey saw his low strike repelled by the Australian keeper following an incisive Arsenal counter. Those misses didn't prove a source of regret as Sanchez produced a sublime contribution to set up Iwobi's first goal since January in the 56th minute. Exchanging passes in a blur of movement, Ramsey and Lacazette worked the ball smoothly into Sanchez inside the penalty area. Faced with three Albion defenders, Sanchez knew a shot would be blocked, so he instinctively guided a back-heel towards the unmarked Iwobi, who had the simple task of firing home from eight yards. Sanchez was in irrepressible mood and it took a combined of Dunk and Ryan to keep out his goal-bound shot, before Sead Kolasinac's header was cleared off the line by March.
---
Cristiano Ronaldo Has A 'New Animal' And It's Worth An Eye-Popping USD 3 Million
MMNN:29 September 2017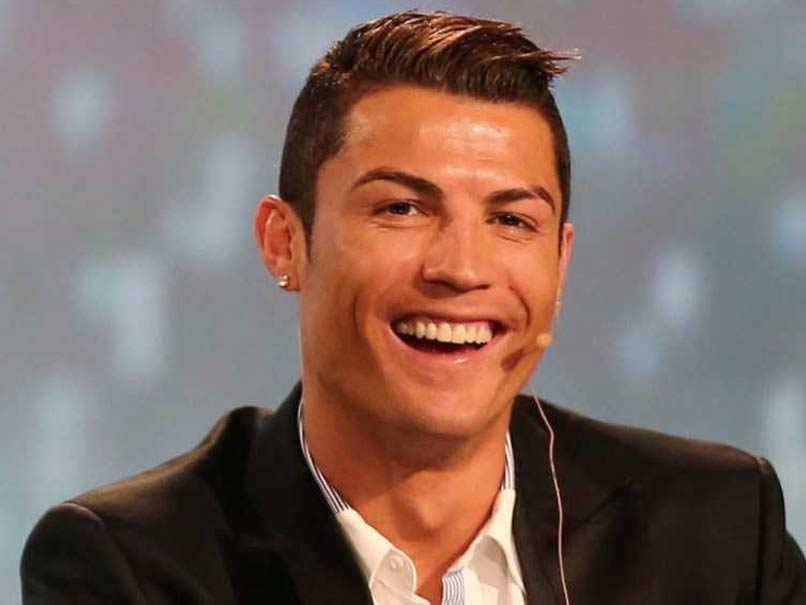 Portuguese football star Cristiano Ronaldo has a fleet of exquisite cars and the Real Madrid icon has added another "animal" to his collection. Ronaldo took to Instagram to share a video of his new Buggati Chiron, priced at a whopping USD 3 million. In the video, Ronaldo can be seen driving his new Buggati with son, Cristiano Jr, giving him company in the passenger seat. "New animal in the building Bugatti Chiron," Ronaldo wrote on Instagram. Chiron which is seen as a successor to the Buggati Veyron, the one-time fastest car in the world, has been personalised for the former Manchester United forward and features a CR7 logo on the headrests. Ronaldo unveiled the latest addition to his amazing collection of cars after making his 400th appearance for Real Madrid. The 32-year-old is already well-versed with what a Buggati offers, having already owned the Veyron but the Chiron could be the most expensive of the lot. In February this year, Ronaldo had also featured in Bugatti's promotional video for the Chiron. Meanwhile, Ronaldo scored twice on his 400th Real Madrid appearance as the Champions League holders defeated Borussia Dortmund 3-1 on Tuesday night. Ronaldo, without a goal in his last two outings following his return from a five-match domestic ban, took his Real haul to 411 on what was also his 150th career appearance in Europe.
---
Lionel Messi's Barcelona eke out win vs Sporting Lisbon at UEFA?Champions League
MMNN:28 September 2017


Lionel Messi will have to wait for his 100th goal in Europe after Barcelona eked out a 1-0 win at Sporting Lisbon thanks to an own-goal in the UEFA?Champions League on Wednesday. Center back Sebastian Coates was the unlucky scorer when Messi's free kick deflected off another Sporting defender and Barcelona's Luis Suarez. The ball then hit Coates and bounced into the net four minutes after halftime. We ended up losing to a freak own-goal," Sporting coach Jorge Jesus said Barcelona offered little else in attack, other than a couple of shots each by Messi and Suarez, and needed goalkeeper Marc-Andre ter Stegen to ensure the points with a key save as Sporting hemmed the visitors into their area. The ugly slog of a match was interrupted in the 90th minute when a fan invaded the pitch to approach Messi, before being escorted off. "We knew that to get a win here we would have to dig in. The stadium has a great atmosphere and the adversary was very strong," said Barcelona coach Ernesto Valverde, whose first season in charge has produced an eight-match winning streak and first place in both the Spanish league and the Champions League group. Barcelona took the lead in Group D with six points from two matches after beating Juventus 3-0 in their group opener. Juventus and Sporting have three points. Juventus beat Greek side Olympiakos 2-0 in the group's other game Wednesday, with Gonzalo Higuain and Mario Mandzukic scoring for last year's finalist. The match at Jose Alvalade Stadium was that rarest of wins for Barcelona, one that depended more on its defense anchored by the solid Ter Stegen than its vaunted attack. Newcomer Nelson Semedo continued to impress on Barcelona's right side, and Samuel Umtiti has consolidated himself as Gerard Pique's partner in the center of the back line. The only trouble spot was on the left, where Jordi Alba had trouble keeping the speedy Gelson Martins in check, but his fellow defenders were there to cover. Limited to a long-range attempt by Cristiano Puccini and the crosses of Martins, Sporting's Seydou Doumbia tried to draw a foul on the edge of the area when he went down after contact with Pique. The referee booked the striker, who also injured his left leg as he fell. Doumbia was replaced not long after by Bas Dost just before halftime. Barcelona broke through after Sporting's Marcos Acuna earned a yellow card for fouling Semedo on the right side of the area. Messi crossed the resulting free kick into the packed area, where it was grazed by a Sporting player before ricocheted off Suarez and Coates. "It was a very good free kick by Messi," Valverde said. "It was touched and we know what can happen when the ball gets into the area." After Messi and Suarez both threatened again, Sporting had its best moments of the game. The hoem side went close to an equalizer in the 71st when Dost deftly let a pass run through to the unmarked Bruno Fernandes, only for Ter Stegen to save his shot. Barcelona substitute Paulinho had a great opportunity to seal the win late, but goalkeeper Rui Patricio denied him in a one-on-one. Messi, who is on a scoring run this season with 12 goals, was left on 99 career goals for Barcelona in European competitions. The Argentina star has scored 96 in the Champions League.
---
Hardik Pandya Is Better Than Me, Says Former India Captain Kapil Dev
MMNN:27 September 2017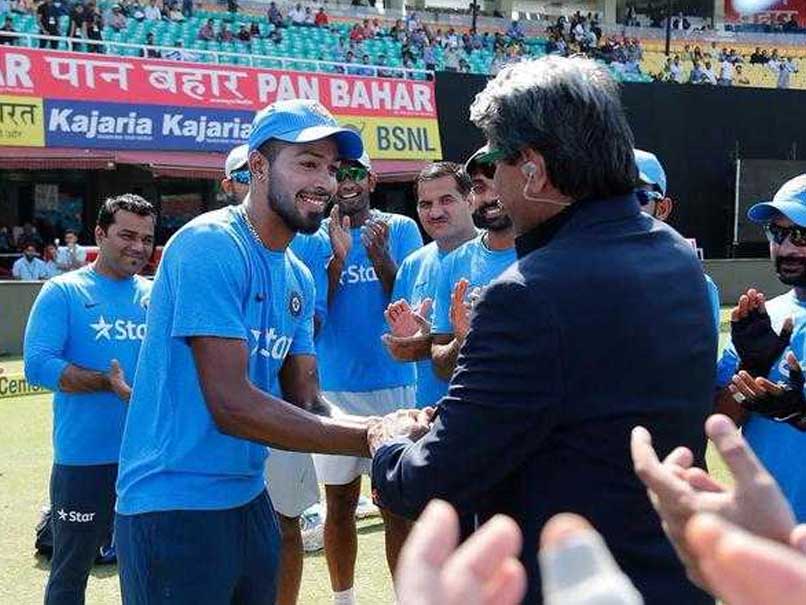 Hardik Pandya has been making the headlines off late due to his performances and has impressed one and all with praise coming in from all corners for the Baroda all-rounder. A recent notable addition to that list of admirers is former India captain Kapil Dev. Speaking about Pandya in a press conference, Kapil said that Pandya has the ability to become a far better cricketer than what he is now with a lot of hard work but also sent out a warning of not putting added pressure on the youngster. "Hardik Pandya is better than me. But he has to do a lot of hard work. It is still too early. We should not create unnecessary burden on him. He has the talent and ability to be a great player," the 58-year-old said. Earlier, former India captain Rahul Dravid said that Pandya has turned his career around by playing as the situations demanded in the ongoing One-day International (ODI) series against Australia. Dravid further added that he hoped that the current India A players are able to emulate Pandya's batting approach. "A good example about Hardik from my perspective is, he's willing to play situations and not just the natural game we often speak about. Credit goes completely to him. It's not about playing just the one way you want to play," Dravid was quoted by PTI as telling ESPNcricinfo.com. Pandya has been instrumental in India taking an unassailable 3-0 lead in the ongoing 5-match ODI series against Australia. In the first match, he scored 83 off 66 balls and added 118 runs along with MS Dhoni to take India to a challenging total of 281 for 7 after the hosts found themselves in a spot of bother, having lost half their side with not too many on the board. In the third ODI, Pandya's blistering 78 off 72 balls took the game away from the Aussies and helped India clinch the series with still two matches to play. The fourth ODI will be played on Thursday, September 28 at the M Chinnaswamy Stadium, Bengaluru.
---
That's Cheating', Tony Pulis Rounds On Alexis Sanchez After Arsenal Win
MMNN:26 September 2017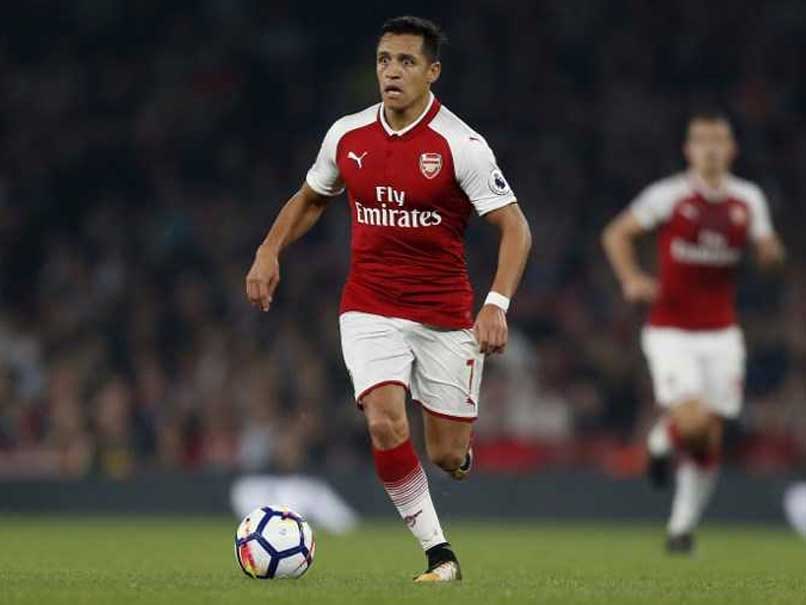 West Bromwich Albion manager Tony Pulis branded Alexis Sanchez a cheat after accusing the Arsenal star of diving to win a free kick in Monday's Premier League clash. Pulis was furious that Sanchez went unpunished after winning a first-half free kick on the edge of the Albion penalty area with a theatrical fall after a challenge from Craig Dawson. Referee Bobby Madley later turned down Albion penalty appeals when Jay Rodriguez was brought down by Shkodran Mustafi with the scoreline at 0-0, and also gave Arsenal a spot-kick which was converted by Alexandre Lacazette. Arsenal won 2-0 thanks to Lacazette's brace and Pulis was quick to make it clear he was unhappy with Chile forward Sanchez. "The disappointing thing is Sanchez falls for the first free kick, that's cheating," Pulis said. "Jay is very honest and does not get rewarded. Everyone saw what happened. Sanchez actually dives for the first free kick and he should be booked for diving. "Then you see the tackle in the box. The referee had a great view. Everyone has seen it and can make their minds up." Earlier, Lacazette stole the spotlight from record breaker Gareth Barry as the Arsenal striker's double clinched a 2-0 win over West Bromwich Albion on Monday. Albion midfielder Barry broke Ryan Giggs' Premier League appearance record by playing in his 633rd game, but it was Lacazette who ended the night as the centre of attention at the Emirates Stadium. The France forward opened the scoring with a first-half header and stroked home a penalty after the interval to give him four Arsenal goals since his club record £52 million ($70 million, 59 million euros) move from Lyon. Lacazette is the first Arsenal player to score in his opening three home league appearances since Brian Marwood in 1988. The Gunners are up to seventh in the Premier League after extending their unbeaten run to five matches in all competitions since their humiliating loss at Liverpool. "He gets stronger in every game. Good first touch and movement," Gunners manager Arsene Wenger said of Lacazette. "West Brom disturbed our build up in the first half but in the second half we controlled the game and did not give anything away." With Sanchez starting for just the second time this season in the Premier League, it was the first time the Chile forward had been on the pitch at the same time as Lacazette following the striker's pre-season arrival. It took only seconds for the pair to combine to good effect as Lacazette's pass put Sanchez into a dangerous position just outside the Albion penalty area. Craig Dawson responded by fouling Sanchez, who took the free-kick himself and fired just wide of Ben Foster's goal. Barry has never been much of a creative force, even in his heyday, but the 36-year-old almost ushered his side into a shock lead when his sumptuous pass sent Jay Rodriguez into the Arsenal area. Rodriguez cleverly cut back on Shkodran Mustafi and looked certain to win a penalty when he was up-ended by the Arsenal defender. But Rodriguez clambered back to his feet and, with referee Bobby Madley not punishing the foul, the Albion forward unloaded a shot that Petr Cech pushed against the far post before Arsenal scrambled clear.
- Dominance -
Albion manager Tony Pulis was furious no penalty was given and his frustration only mounted as Arsenal took the lead in the 20th minute. On his first league start since the collapse of his desired move to Manchester City, it felt inevitable Sanchez, making his 100th Premier League appearance, would be at the centre of Arsenal's opener. Jonny Evans conceded a free-kick right outside the area with a foul on Mohamed Elneny and Sanchez stepped up to curl the set-piece goalwards. Foster managed to tip the shot against the crossbar, but Lacazette alertly followed up to head into the empty net from close-range. The absence of Mesut Ozil, languishing on the bench after being ignored by Wenger, was hardly noticed as Sanchez went close to doubling Arsenal's lead with a low free-kick that flashed wide. But Albion immediately raced down the other end and should have equalised. Rodriguez met Grzegorz Krychowiak's cross with a far post header that beat Cech, only for Nacho Monreal to scamper back just in time to acrobatically clear off the line. Albion went close again before the interval when Barry's shot was pushed out by Cech and Rodriguez scuffed wide. Pressing for a killer second goal after the interval, Lacazette saw his shot deflected wide off former Arsenal defender Kieran Gibbs. Arsenal's dominance was rewarded in the 67th minute when Aaron Ramsey surged past Allan Nyom on the touchline and the Albion defender responded by barging over the Welshman. Madley pointed to the spot and Lacazette clinically dispatched the penalty. Lacazette could have bagged his hat-trick in the closing stages but, despite his wayward finish, Arsenal were already home and dry
---
PV Sindhu Nominated For Padma Bhushan By Sports Ministry
MMNN:25 September 2017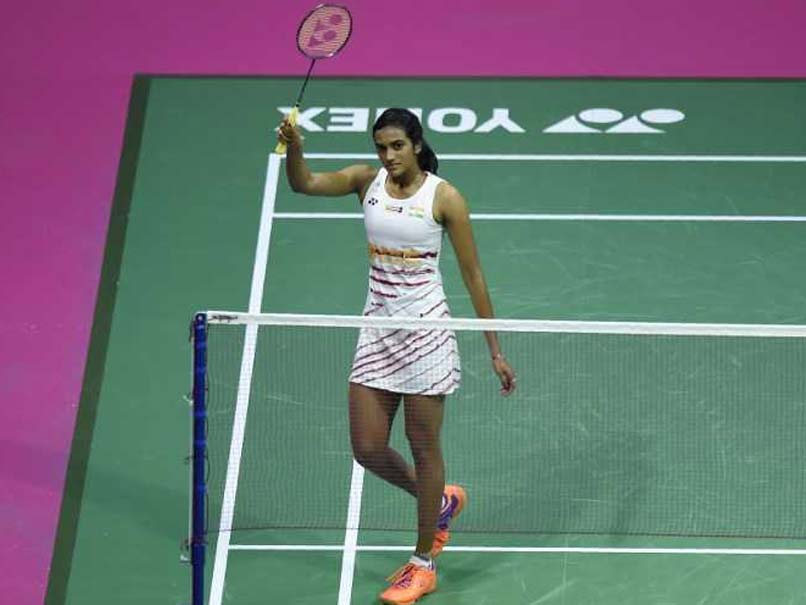 Shuttler PV Sindhu was on Monday nominated for the prestigious Padma Bhushan -- India's third highest civilian award. The Indian ace's career graph has been on an upward curve since last year, when she became the first Indian to win a silver medal at the Olympic Games. In March 2015, Sindhu became the youngest recipient of the Padma Shri. Following her brilliant performances last year, the Indian shuttler has gone from strength to strength this year. Sindhu became only the second Indian to win a silver at the World Championships after Saina Nehwal. "Yes, we have recommended Sindhu for Padma Bhushan," a Sports Ministry official told PTI. Besides her World Championship silver at Glasgow, Sindhu became the first Indian to clinch the Korea Open Superseries title to add to her 2016 China Open Superseries Premier and India Open Superseries titles. "Very happy that my name has been recommended for Padma Bhushan. I would like to thank the govt and the sports ministry," said Sindhu. Sindhu now has three Super Series, three World Championship medals, an Olympic silver and a host of other podiums finishes. Sindhu is the second sportsperson to be recommended for the prestigious award after the Board of Control for Cricket in India (BCCI), earlier this month, nominated Mahendra Singh Dhoni for the Padma Bhushan. A senior BCCI official confirmed that the Indian cricket board had only sent one name for the Padma awards this year and it was a unanimous decision to nominate India's former captain. The 36-year-old has scored 9737 runs in 302 ODIs besides 4876 runs in 90 Test matches. He has also played 78 T20 Internationals, notching up 1212 runs. He has 16 international hundreds (6 in Tests and 10 in ODIs) along with 100 international half-centuries. As a wicketkeeper, Dhoni has held 584 catches across formats (256 in Tests, 285 in ODIs and 43 in T20 Internationals). He has also effected 163 stumpings. Dhoni is already a recipient of the prestigious Rajiv Gandhi Khel Ratna and the Padma Shri award. If Dhoni is conferred with Padma Bhushan, he will become the 11th Indian cricketer to get the third highest civilian honour.
---
Former Australian Bowler Defends Virat Kohli In Squabble With Matthew Wade
MMNN:22 September 2017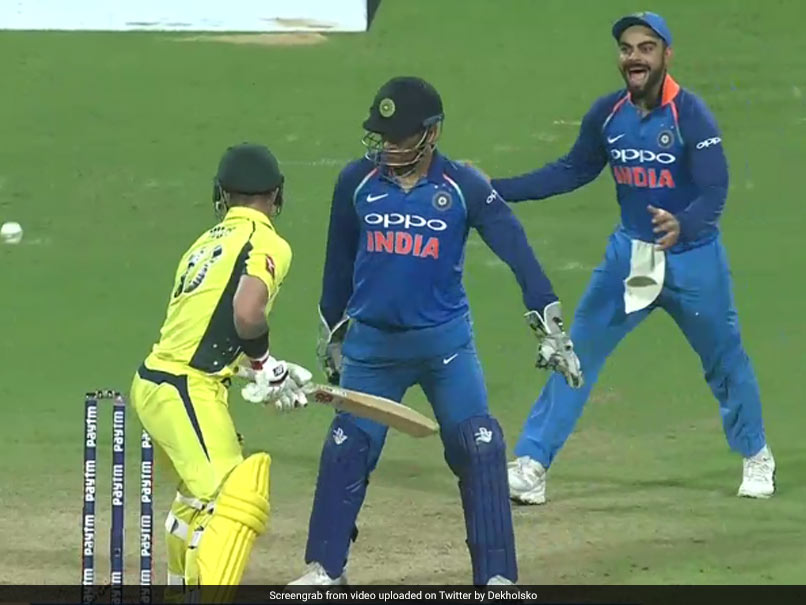 In the all the mayhem unleashed by Kuldeep Yadav on the Australians in the second ODI at the Eden Gardens on Thursday, a feud between India skipper Virat Kohli and Australian wicket-keeper Matthew Wade went under the radar. Kohli, who has a history of run-ins with the Aussies, was once again involved in a confrontation with an Australian player. The incident took place when the Indian captain decided to run a bye with Wade down injured. The Australian wicket-keeper and the bowler, Marcus Stoinis, took exception and confronted Kohli. Wade, who was already struggling in the Kolkata heat, was struck in the arm by a Stoinis delivery. Kohli, who was at the non-striker's end at the time, took off for a run. Both Wade and Stoinis confronted Kohli at the end of the over. However, the Indian captain has received support from the unlikeliest of sources -- another Australian. Former Australian fast bowler Stuart Clark, dubbing the incident as 'piddly crap', came out in support of Kohli. "He (Wade) misfielded one. Whether the Indian batsman knew he was injured or not was probably a secondary question," Clarke was quoted as saying to Sky Sports Radio by the Herald Sun. "It's one run. Is this the biggest issue this team has got? If I'm Matthew Wade and I'm Marcus Stoinis -- and full credit to him for standing up for Matthew Wade -- I'd be worrying about my own cricket, rather than all this other stuff. "This is piddly crap." Kohli is not one to back down from a fight and the Indian skipper was seen giving Wade a grand send-off after he was dismissed by Yadav. Wade was the first wicket in Yadav's hat-trick and Kohli was seen giving him a mouthful after he was castled by the left-arm wrist spinner. India went on to win the second ODI by 50 runs in Kolkata to take a 2-0 series lead. The hosts will look to wrap up the series when the two teams clash in the third match in Indore on Sunday.
---
A Message From Virat Kohli For Prime Minister Narendra Modi, Sports Minister
MMNN:21 September 2017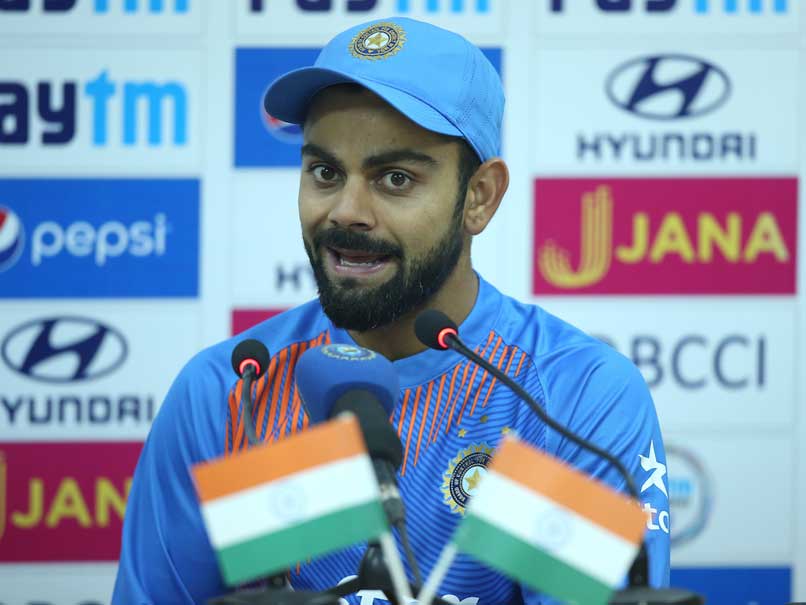 Sports Minister Rajyavardhan Singh Rathore on Wednesday launched the revamped 'Khelo India' initiative, which earlier focused on infrastructure development but will now look to ensure all-round growth. The government has approved Rs 1,756 crore for a period of three years for revamping the initiative, launched by the ministry last year by merging three schemes - Rajiv Gandhi Khel Abhiyan, Urban Sports Infrastructure Scheme and National Sports Talent Search Programme. The programme aims to promote 20 universities across the country as hubs of sporting excellence, which would enable talented sportspersons to pursue the dual pathway of education and competitive sports. Reacting to this new development, Indian cricket captain applauded the effort of Prime Minister Narendra Modi and the Sports Minister. "'Khelo india' a much awaited initiative by our hon'ble PM & Sports Minister. Surely this will catalyse sports in India," tweeted Kohli. A holistic approach has to be taken and there will be a seamless network which will enable a pathway from schools to Olympics," Rathore, who recently took charge, said after a cabinet meeting. "In the age group of 10 to 18, health and education will be mapped and schools will be graded. Sports facilities will also be mapped with geographical location. Sports and education will be mixed." Rathore said very soon, sports-specific mobile apps, equipped with relevant information, will be launched. "The apps will have tips for athletes and information of Indian and international athletes." The winner of the silver medal at the 2004 Athens Olympic Games said under the scheme, efforts will be made to upgrade and educate coaches at the community level. Asked about the impending Sports Code and efforts to bring sports in the Concurrent list, Rathore said he was taking a "step by step" approach. Responding to a query if he was satisfied with the standard of coaching in India, he remarked, "best is required, good is not enough
---
BCCI Nominates MS Dhoni For Padma Bhushan Award
MMNN:20 September 2017


The Indian cricket board has nominated Mahendra Singh Dhoni for the country's third highest civilian award -- the Padma Bhushan -- for his contribution to the game. A senior BCCI official confirmed that the Board has only sent one name for the Padma awards this year and it was a unanimous decision to nominate India's most successful captain. "Mahendra Singh Dhoni has been nominated by the BCCI for the Padma Bhushan award. It was a unanimous decision by the members. He has been one of the greatest names in contemporary cricket and the most appropriate choice of the Indian cricket board," BCCI acting president CK Khanna told PTI. Dhoni's credentials are impeccable and as the only Indian captain with two World titles (2011 50-over World Cup and 2007 World T20), the BCCI did not have to ponder over likely names. " He is one of our greatest ODI cricketer with nearly 10,000 runs. Not many players have played 90 Test matches. There is no one better than him, who could have been nominated," Khanna added. The BCCI has not sent any other nominations for the Padma awards this year. The 36-year-old has scored 9737 runs in 302 ODIs besides 4876 runs in 90 Test matches. He has also played 78 T20 Internationals, notching up 1212 runs. He has 16 international hundreds (6 in Tests and 10 in ODIs) along with 100 international half-centuries. As a wicketkeeper, Dhoni has held 584 catches across formats (256 in Tests, 285 in ODIs and 43 in T20 Internationals). He has also effected 163 stumpings. Dhoni is already a recipient of the prestigious Rajiv Gandhi Khel Ratna and the Padma Shri award. If Dhoni is conferred with Padma Bhushan, he will become the 11th Indian cricketer to get the third highest civilian honour. Some of the notable international cricketers, who have been the recipients of Padma Bhushan award are Sachin Tendulkar, Kapil Dev, Sunil Gavaskar, Rahul Dravid, Chandu Borde, Prof DB Deodhar, Col CK Nayudu, and Lala Amarnath. The lesser known names include Raja Bhalindra Singh of Patiala, who played 13 first-class matches, and Vijaya Anand -- the Maharaja of Vizianagram, who was India's captain during their 1936 tour to England.
---
On Virat Kohli's 30 Centuries, A Question From Steve Smith
MMNN:19 September 2017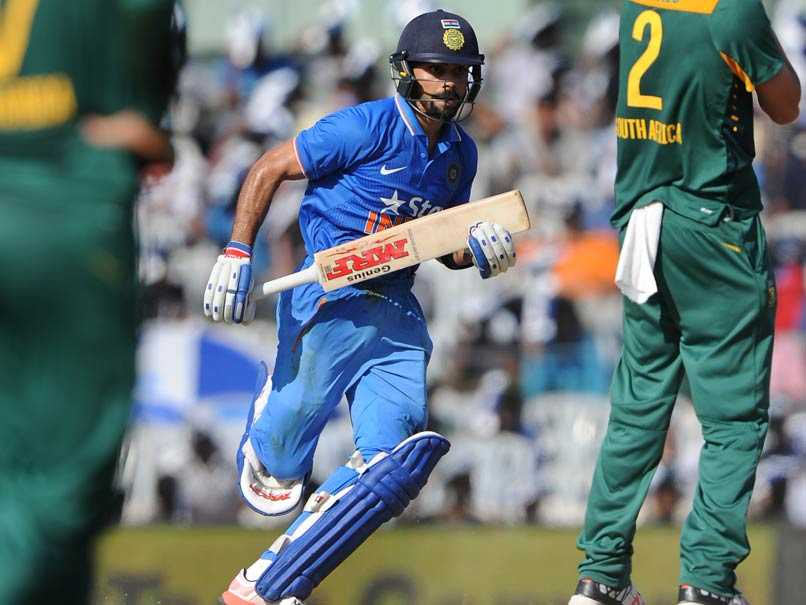 The ongoing limited-overs cricket series is as much a battle between the two captains as it is between their respective teams. Virat Kohli and Steve Smith, considered two of the finest batsmen in the world at the moment, are not just leaders of their teams but also chief run-getters. In the limited-overs format, Kohli holds an edge over the Australian. In 99 ODIs, Smith has 8 centuries to his name, while Kohli has notched up 30 tons in 195 ODIs. Hence, it came as no surprise when Smith was asked about Kohli's record in the post-match press conference in Chennai on Sunday. While Smith said his counterpart was a very good player, he also had a little query for the reporters. "I think India play a lot more ODI cricket than we do. I'm not sure how many games Virat has played. He is a very good player," he said. The 28-year-old added that he wasn't concerned about personal records. "I am not worried about personal accolades. I am here to try and win a series. The Indian team has a very good top seven and all guys are capable of scoring big runs. Our bowlers have to be on the top of their game to keep them quiet this series," Smith said. Ahead of the series opener, Kohli had echoed a similar sentiment when it came to personal milestones. "I don't play for the three-figure mark. For me winning is most important. I can be 98 or 99 not out but if the team wins then I am happy," said Kohli. The stylish right-hander has had a brilliant run with the bat in the shorter format of the game for the past couple of years. Kohli added a new feather to his cap in the ODI series against Sri Lanka by notching up his 30th ODI century, equalling the great Australian batsman Ricky Ponting and now only has Sachin Tendulkar ahead of him who has scored 49 ODI centuries. Kohli's men eased to win over the visitors in the 1st ODI after impressive performances from Hardik Pandya and Mahendra Singh Dhoni. Thanks to Pandya's blistering career-best 66-ball 83 and Dhoni's 79 off 88 balls, India posted a competitive 281 for seven despite losing the top half for less than 100 after opting to bat. However intermittent showers during the break played spoilsport as Australia were set a revised target of 164 off 21 overs via Duckworth-Lewis method. The young wrist spinners -- Kuldeep Yadav (2/33) and Yuzvendra Chahal (3/30) then ran through the middle and lower order as India took a 1-0 lead in the five-match series.
---
MS Dhoni Gives Kedar Jadhav The Death Stare After Run Out Scare
MMNN:18 September 2017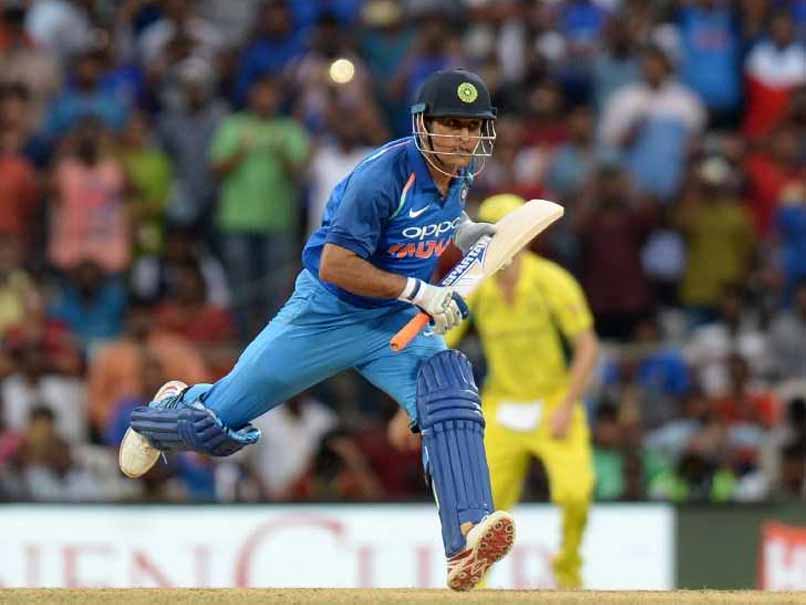 Mahendra Singh Dhoni produced yet another magical innings to dig India out of a massive hole and inspire the team to a 26-run (DLS) win over the visiting Australians in the first ODI of the five-match series at Chennai on Sunday. In the process, Dhoni became only the fourth Indian -- after Sachin Tendulkar, Rahul Dravid and Sourav Ganguly -- to score a century of fifties in international cricket. However, things could have been very different if Australia had taken the chance to run out the former India skipper after he was left stranded in the middle of the pitch by Kedar Jadhav. Dhoni, known for his calmness on the field, wasn't too pleased and what followed next can be dubbed as a rarity. In the 22nd over of India's innings, things were looking bad for the hosts but Kedar Jadhav had held one end up and was joined by Dhoni. Dhoni on 7, at the time, played the ball to cover and set off for the run but got no response from his partner. Dhoni turned to get back but slipped a little and was left stranded, Hilton Cartwright got to the ball and hastily tried to throw down the stumps but missed. It resulted in an overthrow and the two Indian batsmen completed the run but right after that Dhoni turned and gave Jadhav a death stare and shook his head that surely must have ruffled Kedar's feathers. The very next ball, Jadhav, batting on 40, tried to pull a Marcus Stoinis short delivery but only managed to give an easy catch to none other than Cartwright, who was standing at short mid-wicket Dhoni now has 9,737 runs in ODIs and requires 263 more runs to complete the 10,000-run milestone in the 50-over format. Earlier, Dhoni received a rousing welcome from the crowd when he came into bat to pull India back from troubled waters. India lost three quick wickets and were reeling at 11 for 3 and 87 for 5. Dhoni's innings helped India reach a competitive 281 for seven. Chasing the target, Australia did not have the best of starts and kept losing wickets at regular intervals with Pandya (2/28) helping himself with a couple of wickets. The young wrist spinners -- Kuldeep Yadav (2/33) and Yuzvendra Chahal (3/30) then ran through the middle and lower order as India took a 1-0 lead in the five-match series.
---
PV?Sindhu enters Korea Open Superseries badminton semi-final, Sameer Verma exits
MMNN:15 September 2017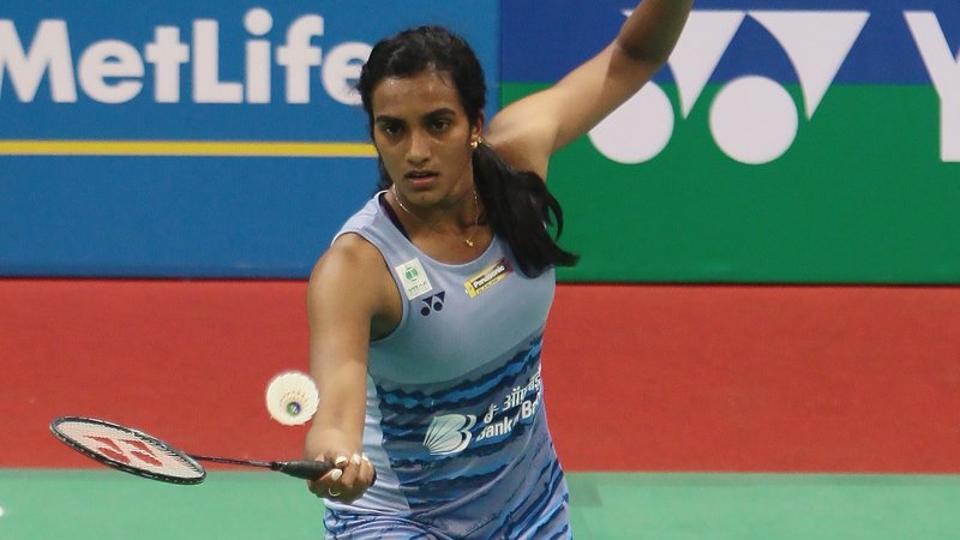 PV Sindhu defeated Minatsu Mitani 21-19, 16-21, 21-10 to enter the semi-finals of the Korea Open Superseries being held in Seoul. PV Sindhu raced to an early 5-2 lead in the first game, but Minatsu Mitani fought back, managing to take an 11-9 lead at the break. The back and forth nature of the match continued after the break, with neither player managing to take a convincing lead. PV Sindhu eventually found her rhythm and edged her Japanese opponent 21-19 in the first game. Minatsu Mitani started the second game well, taking a 5-1 lead and pushing PV Sindhu on the back foot. Sindhu then won a flurry of points and took an 11-9 lead going into the break. But just like in the first game, the player who led in the break ended up on the losing end of the game. Sindhu was forced onto the backcourt as Nitani dominated the nets and won the second game 21-16. PV?Sindhu came out all guns blazing in the third game, although Mitani's unforced errors certainly helped. She took an early 6-2 lead before entering the break with a formidable 11-3 lead. Mitani did manage to reduce the deficit to six points just after the break, but Sindhu maintained her composure and won the final game 21-10 to enter the semi-finals of the Korea Open Superseries.
Sameer Verma exits
Sameer Verma's campaign at the Korea Open came to an end after he lost to World No 1 Son Wan-Ho of Korea 20-22, 21-10, 21-13 in the quarter-finals. Sameer Verma started the match well, fighting hard to win the first game. However, Son Wan-Ho easily won the next two games to move into the semi-finals. Son Wan-Ho had previously beaten Indian shuttler Parupalli Kashyap to enter the quarter-finals.
---
India vs Australia: Mohammed Shami Working On New Plans For Steve Smith, David Warner
MMNN:14 September 2017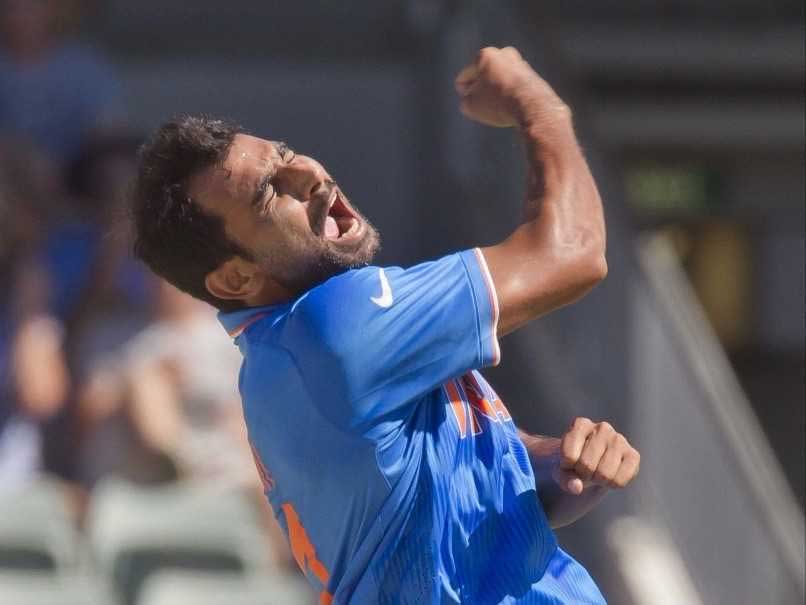 Mohammed Shami has been recalled to the India side for the first three ODIs against Australia and is ready with all his plans in place for the visiting side. The Indian speedster has chalked up some strategy which he wants to effectively implement against top Australians like rival skipper Steve Smith and senior batsman David Warner. "We have some plans for each of their batsmen -- (especially Smith and Warner). There's always some new plan in place. The key is about executing it on the field," Shami told reporters at the Eden Gardens on the sidelines of the Bengal Ranji team's training session. India will take on Australia in the first ODI of the five-match series on September 17 at MA Chidambaram Stadium in Chennai. India will play their second ODI against Steve Smith's men at the Eden Gardens and the pacer is excited to play his career's maiden ODI at the historic venue. The Bengal pacer, who has played 49 ODIs, has never played an ODI at his home venue. "It's a matter of pride to play an ODI at my home ground. I hope to make it count and deliver for my team," Shami, who last played an ODI against West Indies in July, said. Close on the heels of their 9-0 clean sweep in Sri Lanka, Virat Kohli-led Team India would be eyeing another dominating display but Shami felt it would not be easy. "Australia are a strong team. It's difficult to say that (clean sweep) but we will try our best for a good show. The conditions will play a big role," he added. Kohli and boys will play five ODIs against Australia followed by three Twenty20 Internationals. Chennai, Kolkata, Indore, Bengaluru and Nagpur will host the ODIs while the T20Is will be held in Ranchi, Guwahati and Hyderabad.
---
Pakistan vs World XI: Darren Sammy Applauds Hassan Ali After Being Knocked Down By Him
MMNN:13 September 2017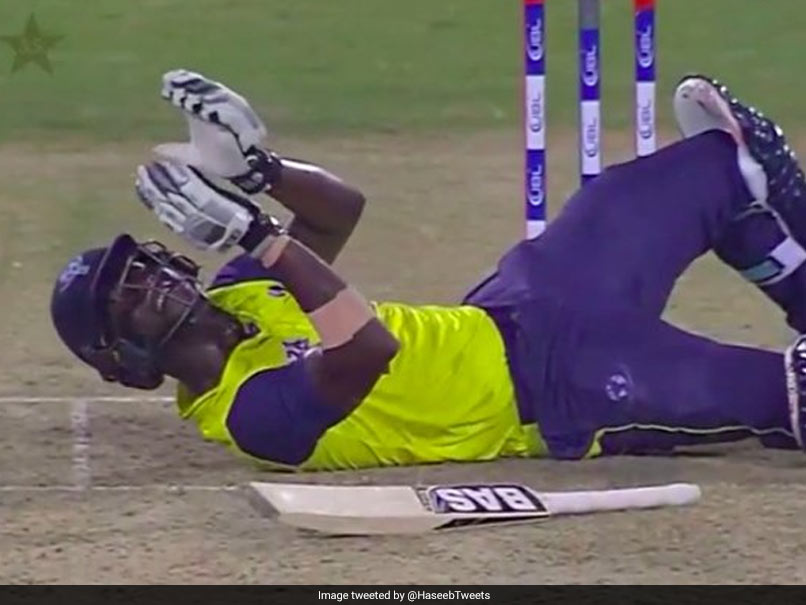 Pakistan on Tuesday took a giant step towards reviving international cricket at home with a 20-run victory over the World XI in a match in front of excited crowds amid tight security. The Twenty20 match, accorded international status by the International Cricket Council (ICC), is only the second time Pakistan has hosted an international match since militants attacked the bus of the visiting Sri Lankan team in March 2009, killing eight people and injuring seven players and staff. Long before the match started, around 9,000 police officers and paramilitary forces were deployed to the area, cordoning off the team's hotels and stadium. But the large security presence did little to temper the enthusiasm of fans in the cricket-mad country. The match was marked by moments of friendship, camaraderie and warmth between the two sets of players. One particular incident during the World XI innings captured the spirit of the occasion. Hassan Ali's toe-crushing yorker resulted in Darren Sammy lying flat on his back. The West Indies all-rounder applauded the bowler, who then helped Sammy get back up on his feet Pakistan, sent into bat by World XI skipper Faf du Plessis, notched 197-5 with Babar Azam hitting a rapid 52-ball 86. His career best Twenty20 score had ten boundaries and two sixes. The World XI started off well with Tamim Iqbal hitting 18 with three boundaries and Hashim Amla smashing three boundaries and a six in his 17-ball 26 but left-arm pacer Rumman Raees dismissed both in the same over to put the brakes on their innings. Despite Skipper Faf du Plessis and Sammy's best efforts towards the end, the visitors were unable to see their team through. The second game is scheduled for today and the third on Friday -- both in Lahore.
---
US Open: Best Season Of My Career, Says Rafael Nadal After 16th Grand Slam Title
MMNN:12 September 2017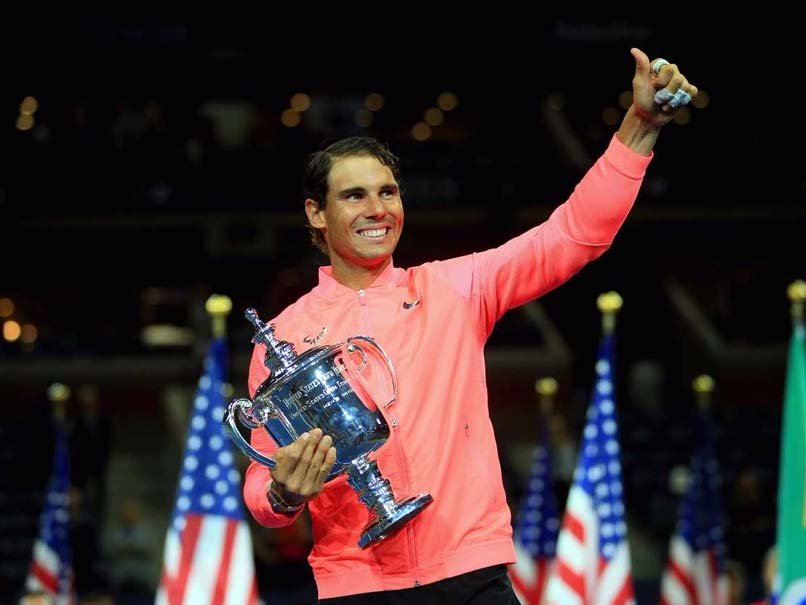 Rafael Nadal described the year 2017 as "one of the best of his career" on Sunday after winning a third US Open and 16th Grand Slam. World number one Nadal defeated South Africa's world number 32 Kevin Anderson 6-3, 6-3, 6-4 in a brutally one-sided final during which he did not face a break point. Nadal also claimed an unprecedented 10th French Open in June after finishing runner-up to Roger Federer at the Australian Open. "In terms of results, this has been one of the best seasons of my career, of course," Nadal admitted of a year in which he won at least two Slams for the fourth time in his career. Had he gotten the better of Gilles Muller at Wimbledon, where he lost the final set of his fourth-round clash 15-13, the year might have been even more memorable. "I have been winning titles, playing three finals of Grand Slams, so that's a lot. That's so difficult. The other slam that I was not in the final, I lost the match 15-13 in the fifth to be in the quarterfinals. "So was very competitive year for me. And on clay, I won almost every match. Of course is an emotional season because I have been through tough moments in terms of injuries." Nadal's win on Sunday was the latest chapter in an epic story of domination by the sport's superstars. From Wimbledon in 2003, an incredible 53 of 58 Slams have now been claimed by just five men -- Federer (19), Nadal (16), Novak Djokovic (12) and Andy Murray and Stan Wawrinka with three apiece. Only Andy Roddick, Gaston Gaudio, Marat Safin, Juan Martin del Potro and Marin Cilic have broken the spell. "We are are in an era that is not nice to say, because I'm part of it, but we are in an era that some players make incredible things in this sport," said Nadal. "It's difficult to win a lot of titles. We should be very happy. Probably even Roger and me and Novak, much more than we ever dreamed." To hammer home their enduring appeal and dominance, Federer and Nadal shared the four Slams in 2017 -- Federer winning the Australian Open before capturing a record eighth Wimbledon.
Federer's mark no big deal
Despite his success, catching the 19 majors of Federer is not particularly high on Nadal's list of priorities. "I really never thought much about that. I just do my way. He does his way. Let's see when we finish," he said. "I have 16. So three is big difference. I really don't think much about these kind of things. "Well done for Roger that he is having an amazing season, too, and well done for me because I'm having a great season, too. "Tennis is not all about the Grand Slams, so there are tournaments to come and I'm excited about this last part of the season." It's all a far cry from the end of last year when Nadal was ranked at nine in the world and Federer was 16. It was also a 2016 season that saw the injury-hobbled Nadal lose in the first round at the Australian Open, withdraw after two rounds of the French with a wrist problem, skip Wimbledon and exit the US Open in the last 16. However, in 2017, Federer and Nadal have won five titles apiece and on Monday they will be back at number one and two in the world for the first time since 2011. "I was surprised in January. Now I am not that much surprised," said Nadal. "There are things that probably Roger and me share -- that is passion for what we are doing, passion for tennis, passion for the competition and the spirit of improvement all the time."
---
India vs Australia: Fans Slam BCCI For Picking Manish Pandey, Kedar Jadhav Over Yuvraj Singh, Suresh Raina
MMNN:11 September 2017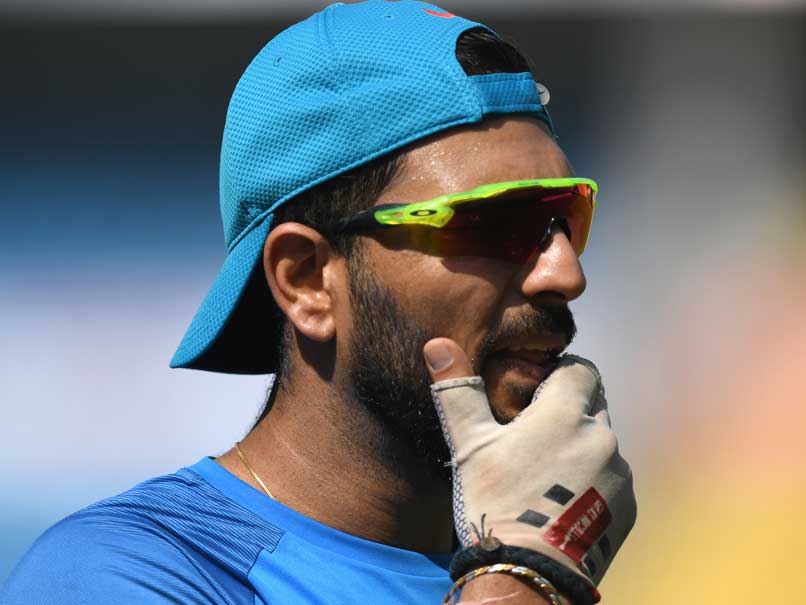 The 16-man squad failed to impress die-hard Yuvraj fans, who asked the Indian cricket board and its selectors whether Manish Pandey, KL Rahul and Kedar Jadhav were better than the World Cup winner The national selection committee last week picked up a fourth string 14-member Board President's XI squad for the warm-up game against Australia, giving out a clear signal that Yuvraj Singh is no longer among the country's top 74 cricketers. The selection pattern suggested that the squad, which crushed Sri Lanka, was bound to be retained for the Australia series with some minor changes. The Duleep Trophy forced the selectors to name the next 45 players for the day/night pink ball experiment. Another veteran Suresh Raina found a place in that 45, which meant he was on the selectors' radar. That made it top 60 players in the country, which left the selectors with no option but to pick youngsters who did well in the Indian Premier League and Vijay Hazare Trophy. Yuvraj did not even find a place in that batch of 14. Hence, it come as no surprise when the star left-hander failed to make the cut to Virat Kohli's squad for the first three ODIs against Australia. Mohammed Shami and Umesh Yadav made their way back to the national side with Shardul Thakur missing out on a spot. All-rounders Ravindra Jadeja and Ravichandran Ashwin were given a rest. The 16-man squad failed to impress die-hard Yuvraj fans, who asked the Indian cricket board and its selectors whether Manish Pandey, KL Rahul and Kedar Jadhav were better than the World Cup winner. Fans also questioned the exclusion of Suresh Raina from the team. The first three ODIs will be played in Chennai, Kolkata and Indore. The teams then travel to Bangalore and Nagpur for the final two games, before they take part in a three-match T20I series.
Squad:
Virat Kohli (Captain), Rohit Sharma (vice-captain), Shikhar Dhawan, KL Rahul, Manish Pandey, Kedar Jadhav, Ajinkya Rahane, MS Dhoni (wk), Hardik Pandya, Axar Patel, Kuldeep Yadav, Yuzvendra Chahal, Jasprit Bumrah, Bhuvneshwar Kumar, Umesh Yadav, Mohammed Shami.
---
US Open: Rafael Nadal Downs Juan Martin Del Potro To Enter 23rd Grand Slam Final
MMNN:9 September 2017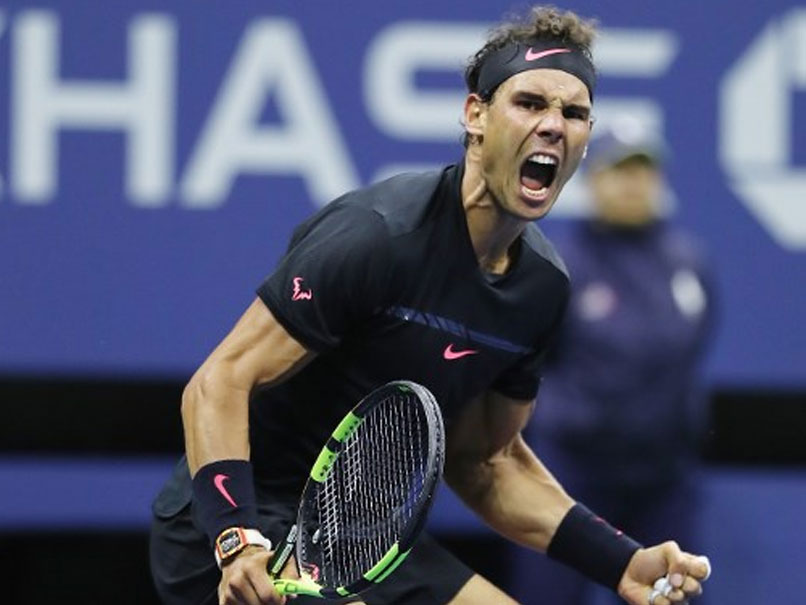 Rafael Nadal moved one win away from a third US Open title and 16th Grand Slam crown on Saturday when he defeated weary Juan Martin del Potro 4-6, 6-0, 6-3, 6-2. The 31-year-old Spaniard, the 2010 and 2013 champion in New York, will be playing in his 23rd Slam final and third this year, looking to add the US title to his record 10th French Open. In Sunday's final, the world number one will face 32nd-ranked Kevin Anderson, the first South African in the championship match in 52 years. Anderson reached his maiden final at the majors by beating 12th-seeded Pablo Carreno Busta of Spain 4-6, 7-5, 6-3, 6-4. For 2009 champion Del Potro, Friday's match was one too many as the physical and emotional toll of seeing off Roger Federer in four sets in the previous round left him spent. "I have had an amazing season after some tough moments with injuries in recent years," said Nadal, who started 2017 by finishing runner-up to Federer in Australia. "It's a very emotional year for me. I am in the final again and get the chance to fight for another title which is very important." Nadal said the key to Friday's win was a change of tactics after the first set. "I played too much to his backhand and I felt he was waiting for me there," said Nadal after his 15th successive Grand Slam semi-final win. "I changed it and it worked very well. I made him move more and make it all more unpredictable." Nadal finished with 45 winners and 20 unforced errors to Del Potro's 23 and 40. Despite a 4-0 winning record over Anderson, Nadal said he will not underestimate his opponent on Sunday. "He is a very dangerous player with a big serve and plays very well on this surface. I have known him since we were 12. "He's had many injuries but the way he has come back is a great example to the kids." Del Potro, who saved two match points against Dominic Thiem in a last-16 tie from which he almost retired with illness, gained the only break of the first set in the fifth game off a fortunate net cord. - -
'Been long road'
However, few would begrudge Del Potro a little luck after he was pushed to the brink of retirement by four wrist surgeries that saw his ranking slip as low as 1,045 and forced him to miss 10 Grand Slam tournaments. Nadal hit back with venom, gathering three breaks to take the second set in just 26 minutes as the Argentine suffered a power cut of staggering proportions. The Spaniard, watched by Tiger Woods in his player's box, then raced into a 3-0 lead in the third before Del Potro stopped the rot, having lost nine games in succession. The Argentine saved two set points in the eighth game but Nadal soon wrapped it up at the next time of asking, pushing his opponent into desperate defense before the delivering the killer blow into an open court. Nadal, beaten by Del Potro at the same stage in 2009, tightened the noose with two breaks for 4-1 and easy hold for 5-1. It was all over in the eighth game when Nadal buried unleashed a backhand winner. Anderson, 31, will attempt to become his country's first Slam champion since Johan Kriek at the 1981 Australian Open. Cliff Drysdale was the last South African man in the US final in 1965 but he was defeated by Manuel Santana. "It has been a long road. This means the world to me," said Anderson, whose career was at a crossroads in January when hip problems forced him out of the Australian Open and his ranking slumped to 80. "This is why we work so hard. I was pretty nervous with it being the first time on the sport's most famous stage." Carreno Busta, also playing in his first semi-final at the Slams, had not dropped a set at the tournament, helped by playing four qualifiers, and he was a set to the good on Friday, breaking in the seventh game. The Spaniard had pocketed the opener hitting just two winners and only one unforced error. But 6ft 8in (2.03m) Anderson eventually imposed himself much to the approval of watching Hollywood star Robert Redford and Microsoft founder Bill Gates
---
T20 Global League: Kings XI Punjab's Preity Zinta to own Stellenbosch team
MMNN:8 September 2017


Preity Zinta, who is a co-owner of IPL team Kings XI Punjab, will now own the Stellenbosch team in the T20 Global League of South Africa that starts later this year Preity Zinta has become the third Indian after Shah Rukh Khan's Kolkata Knight Riders and GMR's Delhi Daredevils to own a team in the T20 Global League of South Africa. Preity, who is a co-owner of Indian Premier League team Kings XI Punjab, will own the Stellenbosch franchise. The ownership of the Stellenbosch franchise was up for grabs after Brimstone Investment Corporation Limited had decided to end their interest in pursuing ownership early August. It was the only team among the eight to take part that did not have an owner. "I am extremely proud to announce and warmly welcome Preity Zinta to South Africa and the T20 Global League family," said Cricket SA Chief Executive, Haroon Lorgat. "The introduction of a Bollywood star like Preity Zinta speaks volumes for the T20 Global League and finalises an eminent and enviable group of owners. Her experience and stardom will add value to the T20GL," said Lorgat. "I firmly believe that this is the most exciting time for young South African cricketing talent. This league will give them an opportunity to take the leap from becoming the best in the country to becoming the best in the world," said Preity Zinta. No Indian cricketers will be involved in the league. South African marquee player for the Stellenbosch franchise, Faf du Plessis, expressed delight at learning about Preity Zinta being his new team owner. "I'm very excited to see that Preity Zinta has come on board. I have heard from my team mates that she is very good to work with, so I'm looking forward to working with her and seeing how she impacts our team space. She is also very passionate about the sport and I am sure local fans will have an awesome time at Boland Park," Du Plessis said. The Stellenbosch team plays its first home game on Saturday, 4 November at Boland Park, Paarl against the Jo'burg Giants.
---
No Rafael Nadal vs Roger Federer at US Open as Juan Martin del Potro stuns Swiss
MMNN:7 September 2017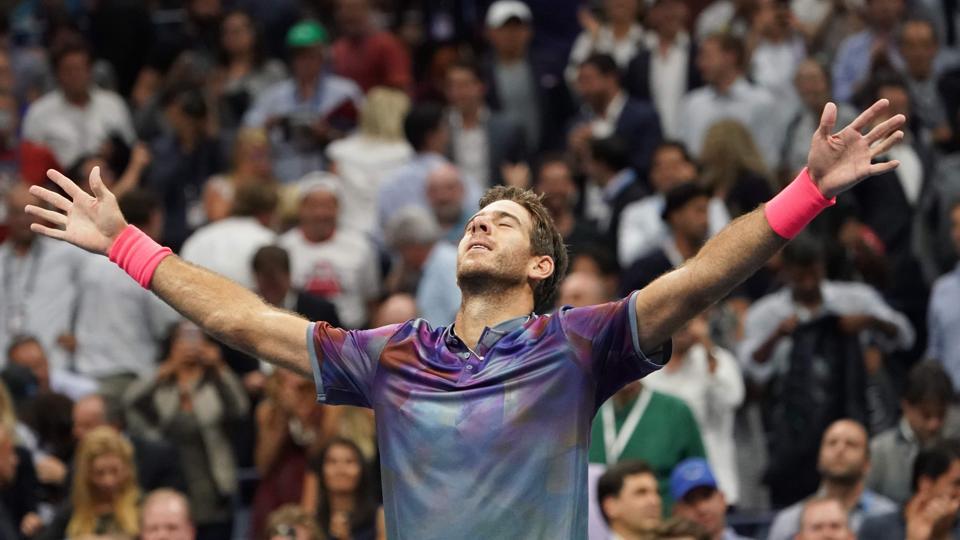 Juan Martin del Potro, the 2009 US Open champion, beat Roger Federer 7-5, 3-6, 7-6 (8), 6-4 to set up a semifinal clash against Rafael Nadal, who breezed past Andrey Rublev in the quarterfinals So much for the first US Open match-up between Roger Federer and Rafael Nadal. Federer failed to live up to his end of the bargain. Hours after Nadal did his part with an easy-as-can-be victory to get to the semifinals at Flushing Meadows, Federer was unable to join him for what would have been the most-anticipated showdown of the entire two weeks, wasting chances to take control and missing makable shots in a 7-5, 3-6, 7-6 (8), 6-4 loss to 2009 champion Juan Martin del Potro on Wednesday night. Federer entered the quarterfinals with an 18-0 Grand Slam record this season, including titles at the Australian Open and Wimbledon to raise his record count to 19 Major championships. But he tweaked his back at a tournament last month, curtailing his preparation for the US Open, and he was not quite at his best for stretches. He needed five sets to win each of his first two matches - and Wednesday, he succumbed to the same formula of massive forehands and booming serves that del Potro used when he upset Federer in the final eight years ago. Before the tournament began, Nadal was honest as can be when asked whether he hoped to face Federer at the only Grand Slam tournament where they've never met. The answer, the No. 1-seeded Nadal said earnestly, was no - because he'd rather go up against someone easier to beat. Well, as it turns out, he'll go up against del Potro on Friday, when the other semifinal features two men who have never been this far at any major: No. 12 Pablo Carreno Busta of Spain vs. No. 28 Kevin Anderson of South Africa. Nadal, who has won two of his 15 Grand Slam trophies in New York, overwhelmed 19-year-old Russian Andrey Rublev 6-1, 6-2, 6-2 in the quarterfinals, then had to wait hours to see what Roger Federer would do under the lights Arthur Ashe Stadium was packed, and both men had loud groups of supporters. Federer's fans would cheer for del Potro's faults, considered bad etiquette in tennis. Del Potro's faction would break into raucous, soccer-style songs of "Ole, ole, ole, ole! Del-po! Del-po!" "Well, I think it's my home court, too," del Potro said in an on-court interview. The 2-hour, 51-minute contest was filled with some sublime shotmaking by each player, and some real moments of shakiness for the 36-year-old Federer, whose forehand in particular was problematic. The turning point was the third-set tiebreaker, which Federer was a single point from winning on four occasions. At 6-4, Juan Martin del Potro hammered a good return that caught Federer off-guard, resulting in a forehand into the net. At 6-5, del Potro delivered a service winner. At 7-6 - set up by a double-fault from del Potro - Federer missed a backhand, and his wife, Mirka, put her hands to her temples, before standing to offer encouragement. At 8-7, Federer's fourth and last set point, del Potro hit a huge forehand winner. That began a run of three points in a row for del Potro to claim that set, the last when Federer pushed a backhand volley long. The suspense in the fourth set was brief: At 2-all, Federer dumped an overhead into the bottom of the net to gift a third break point of the game, which del Potro converted with a stinging cross-court backhand return winner to nose ahead for good. Del Potro showed no ill effects from his 3 1/2-hour, five-set comeback victory in the fourth round - or the illness that's been bothering him and had the 6-foot-6 (1.98-meter) Argentine coughing into a towel late in the second set. His forehands were powerful and precise, including one reflex pass hit so hard and so close to Federer's head that he ducked out of the way. Roger Federer was uncharacteristically off at moments, including a very bad forehand volley that was way off the mark and set up del Potro's match point. Rafael Nadal, meanwhile, strolled past the 53rd-ranked Rublev. "He gave me a lesson," acknowledged Rublev, the youngest U.S. Open quarterfinalist since Andy Roddick in 2001 Rublev didn't put up much of a fight, with seven double-faults among his 43 unforced errors. "I will try now to practice harder to improve everything for the next time if we play each other," Rublev said, "to try to compete better." Truth is, the way Nadal is playing at the moment, few would be able to offer much in the way of a challenge. He has won his past three matches in straight sets, his uppercut of a forehand at its dangerous best. "He's been playing better and better every day," said Carlos Moya, the 1998 French Open champion who is helping coach Nadal. "The last couple of matches have been very good. He is confident. He had a few doubts at the beginning of the tournament that I believe now are gone and he is able to play his best tennis."
---
US Open: Venus Williams Edges Petra Kvitova, to Face Sloane Stephens in Semis
MMNN:6 September 2017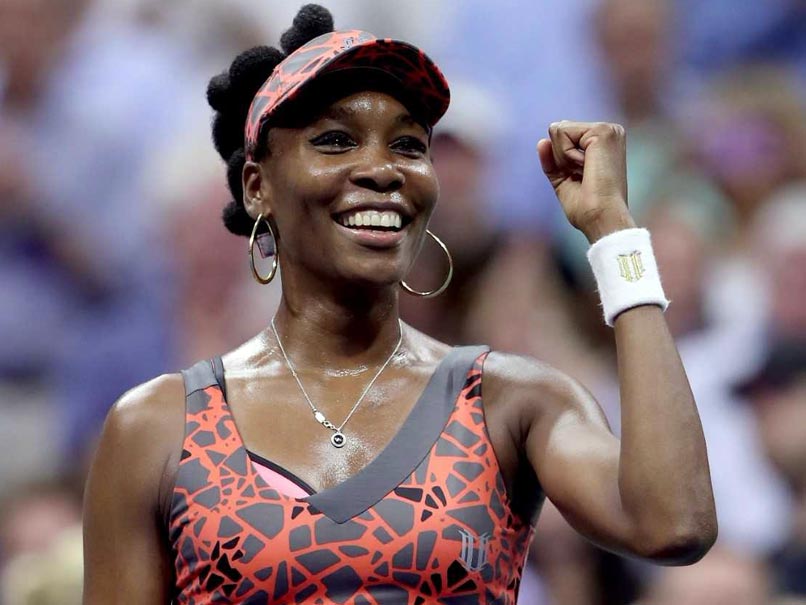 Seven-time Grand Slam champion Venus Williams became the oldest semi-finalist in US Open history at age 37 on Tuesday by defeating two-time Wimbledon champion Petra Kvitova 6-3, 3-6, 7-6 (7/2). US ninth seed Williams, seeking her third US Open crown, advanced to a Thursday matchup for a spot in Saturday's final against 83rd-ranked compatriot Sloane Stephens. Stephens, who missed 11 months with a left foot injury before returning at Wimbledon, matched her best Grand Slam showing by outlasting Latvian 16th seed Anastasija Sevastova 6-3, 3-6, 7-6 (7/4). Williams, who improved to 2-4 all-time against the Czech 13th seed, will return to the world top five for the first time since January 2011 after dominating the tie-break. "I'm so fortunate to have won that match. It came down to the wire," Williams said. "I try to tell myself enjoy the competition, enjoy the battle and I think I was able to do that." Williams, the oldest Slam semi-finalist since Martina Navratilova at Wimbledon in 1994, won the 2000 and 2001 US crowns. She was runner-up this year at Wimbledon and the Australian Open and could reach three Slam finals in a year for the first time since 2002. Kvitova battled back from a five-month absence after a knife-wielding home intruder injured her left hand last December. Williams swatted a backhand winner to break for a 5-3 edge and held to take the first set but Kvitova led 3-0 when rain forced a closure of the Arthur Ashe Stadium roof. Kvitova fought off two break points in the fifth and seventh games to hold on the way to a third set, then broke to lead 2-1 only to double fault away a break to set up the tie-breaker. If Americans Madison Keys and CoCo Vanderweghe win Wednesday, they will produce the first all-American US Open semi-finals since 1981. "That would be huge," Williams said. "I'd love that." "This is amazing," Stephens said. "I hope there are four Americans in the semi-finals." Spanish 12th seed Pablo Carreno Busta, who has not dropped a set, cruised into his first Grand Slam semi-final by defeating Argentine 29th seed Diego Schartzman 6-4, 6-4, 6-2. Carreno Busta, the first player to face four qualifiers in any Grand Slam, booked a Friday semi-final against the later winner between South African 28th seed Kevin Anderson and 17th-seeded American Sam Querrey. "Incredible," Carreno Busta said. "It's something that I always dreamed about but something I never thought was going to arrive here. It's a great feeling." While legends Roger Federer and Rafael Nadal are each one win from their first US Open meeting in an epic semi-final, this side of the men's draw is guaranteed to produce a first-time Slam finalist. "It would be fantastic to play him in the final," Carreno Busta said of Nadal. "But we have to play step by step." Stephens has won 13 of her past 15 matches and matched her 2013 Australian Open semi-final run for best Slam effort. "This is just incredible," Stephens said. "When I started my comeback at Wimbledon I could never have dreamed of coming back and having these results. It's indescribable." 'I'm not a robot. Sorry.' Sevastova, who matched her best major run from last year at New York by ousting Maria Sharapova to reach the last eight, led 3-1 in the third set before Stephens rallied. "I just told myself to keep fighting and stay consistent," Stephens said. "I knew if I just stick with it and stayed in every point I'd have my opportunity and I did. "I was able to play loose and 'Bam', here we are." In the tie-breaker, Stephens took four of the last five points, three on Sevastova errors before hitting a down-the-line backhand winner ensured her win gto reach the top 35 in next week's rankings. Sevastova admitted nerves got to her in the tie-breaker, saying, "It's normal. You play for semi-finals of US Open. I'm not a robot. Sorry." Czech reigning number one Karolina Pliskova, last year's US Open runner-up, must reach the final or lose the top spot to already-ousted Garbine Muguruza, the reigning Wimbledon champion.
---