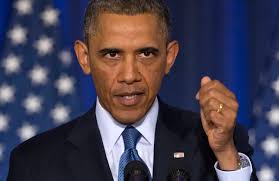 Obama's evolution on immigration
22 Nov.2014
Washington (CNN) -- Former Florida Gov. Jeb Bush's opposition to President Obama's executive action on deportations puts him in the uncomfortable position of running counter to policy moves taken by both his father and his brother during their presidencies.
It's the latest example of the complications Bush has faced on the immigration issue as he considers a 2016 presidential run. Bush has long drawn criticism from conservatives for his more moderate positions on reform, including his support for a pathway to citizenship for those here illegally.
His Friday statement on Obama's executive action to protect nearly 5 million immigrants from deportation was nuanced, taking aim only at the tactic, not the ultimate effect. "President Obama's ill-advised unilateral action on illegal immigration undermines all efforts to forge a permanent solution to this crisis. Action must come in the form of bipartisan comprehensive reform passed through Congress," Bush said. He later tweeted that the move was "an abuse of power."
But both Presidents George H.W. Bush and his son used similar unilateral action to protect immigrants from the threat of deportation under similar circumstances. In 2001 President George W. Bush extended protections to as many as 150,000 Salvadorans in the United States illegally. And the elder Bush implemented a "Family Fairness" policy to allow an estimated 1.5 million close family members of newly legalized immigrants under the sweeping 1986 immigration reform measure to avoid deportation while they applied for legal status.
Those moves were used by Democrats to defend the legality of Obama's executive action. And Julie Myers Wood, a former George W. Bush administration official who wrote a memo arguing for prosecutorial discretion on deportations, admitted that there was some hypocrisy from Republicans in opposition to this move. "I think there's a lot of hypocrisy on both sides," she told CNN, "but certainly prosecutorial discretion has been a longstanding policy." She said, however, Obama's move was unique because of "the broadness of the scope and the lack of individualized assessments," and because Obama was expanding access to work permits.
Wood echoed Jeb Bush's concern over the tactic used to solve the problem, saying that while she "actually liked the result that we're getting...it's an odd way to do it." But she also acknowledged the President was running out of options to solve the problem. "What was the President to do?" Wood asked. She added: "This needed to be done. It's a pretty broken system."
---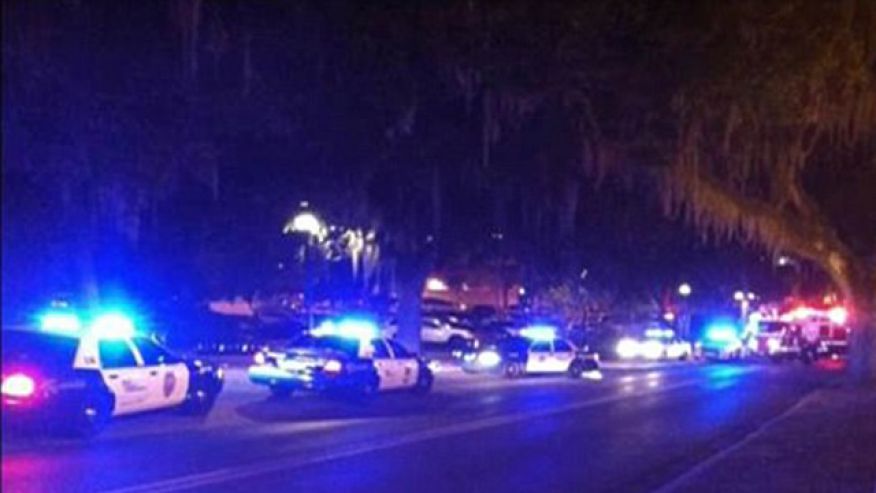 Area Around Reported Shootings at Florida State University Is Secured
20 Nov.2014
Three people were wounded in a library on the campus of Florida State University early Thursday by a gunman who was killed by campus police.
FSUNews.com reported that the shooting occurred at around 12:30 a.m. local time on the first floor of the Strozier Library, a multistory building at the center of the campus. The site reported that at least four gunshots were heard and approximately 30 police officers responded to the scene.
Mary Coburn, Florida State's vice president of student affairs, initially told the site that the gunman had been killed by university police. It was later confirmed by authorities.
A nursing supervisor at Tallahassee Memorial HealthCare told the Associated Press that the hospital was treating two people for gunshot wounds early Thursday. The supervisor did not disclose the patients' conditions or whether they were students. Hospital officials had no information about whether they could expect more patients.
Florida State University announced on its Twitter account at 2:30 a.m. local time that the area had been secured.
Freshman Nikolai Hernandez said that he was in his dorm room across from the library when he heard five or six rapid gunshots.
"It was a consecutive bop, bop, bop, bop, bop," Hernandez said. "It makes me definitely a little bit nervous. I was supposed to be in the library. I had a paper to do and I got a little bit lazy and decided not to do it."
He said he had friends still locked inside the library two hours after the shooting.
A telephone alert from the university urged people to stay away from doors and windows. The alert provided no details of what sparked the warning. FSUNews.com reported that students were on lockdown in a second library and in the university dormitories.
Florida State President John Thrasher, who took office earlier this month, told The Associated Press by phone that he is in New York City and had no first-hand information. He said he was making arrangements to hurry back to Tallahassee
---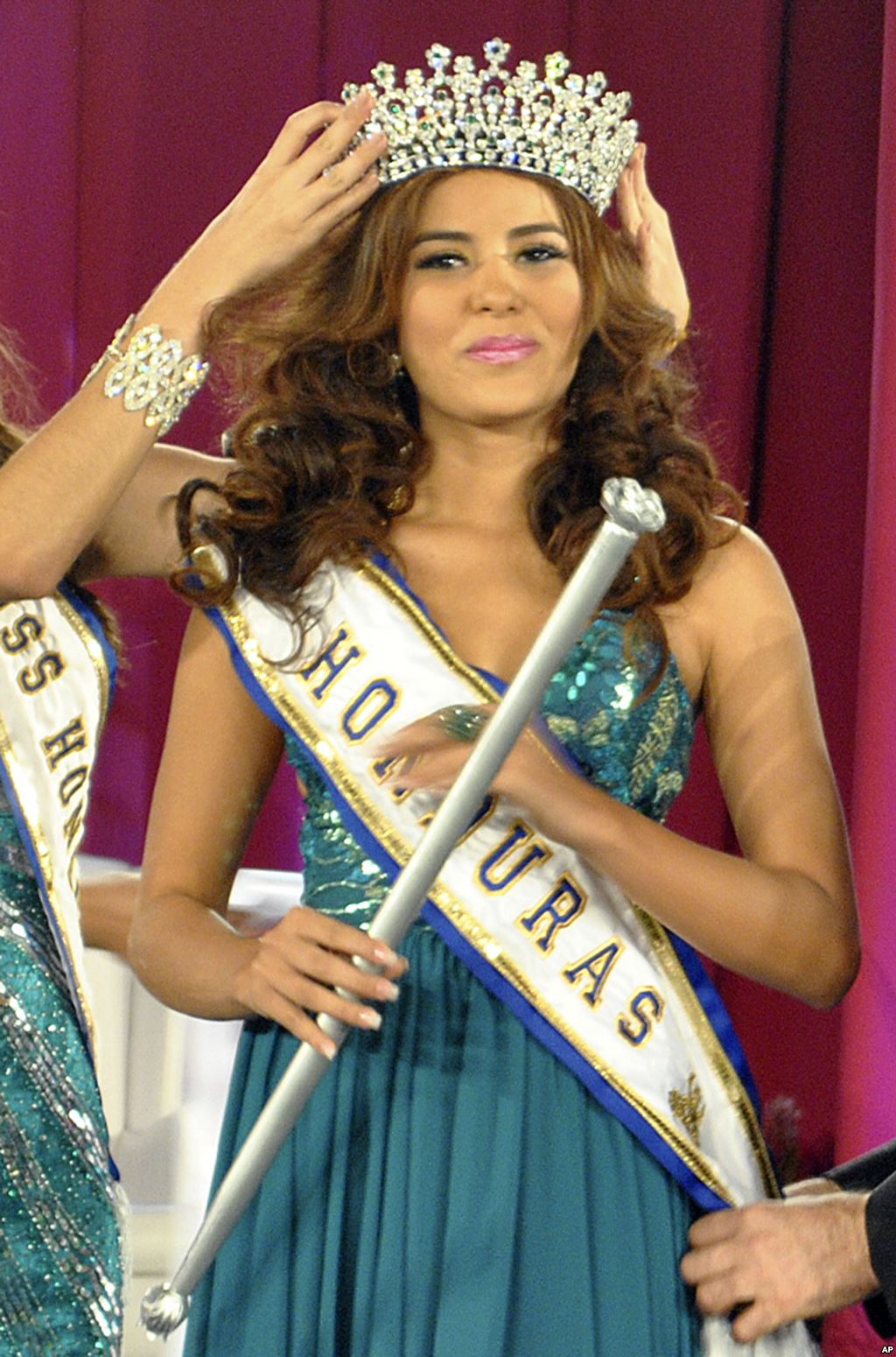 Bodies of Missing Honduran Beauty Queen, Sister Found
20Nov.2014
Honduran police have arrested several people in connection with the deaths of a beauty queen and her sister.
The bodies of 19-year-old Maria Jose Alvarado and her 23-year-old sister Sofia were found buried along a river outside the northwestern town of Santa Barbara on Wednesday, nearly one week after their disappearance.
The sisters were last seen leaving a resort where they celebrated the birthday of Sofia's boyfriend, Plutarco Ruiz. Police say Ruiz shot Sofia Alvarado in a jealous rage after seeing her dancing with another man, then shot Maria when she tried to flee.
Ruiz has been arrested over the murders of the Alvarado sisters, along with another man who is believed to have helped him. Police have also arrested the owners of the resort where the sisters were last seen.
Maria Jose Alvarado was crowned Miss Honduras World back in April, and was scheduled to fly to London on Thursday to compete in the Miss World pageant.
According to the United Nations, Honduras has the world's highest homicide rate, with an estimated 90 murders per 100,000 people. The U.N. also says the killings of women and girls in the Central American nation rose 263 percent between 2005 and 2013.
---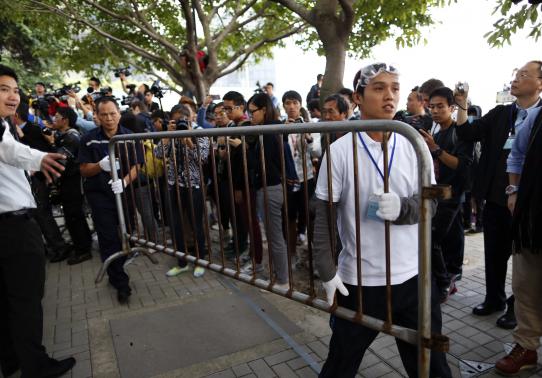 Hong Kong clears part of protest site, as students stand by
18 Nov.2014
Hong Kong on Tuesday started to clear part of a protest camp in the heart of the city that has been occupied by pro-democracy demonstrators for nearly two months, leaving most of the main protest site intact.
About 30 court bailiffs arrived at the 33-storey Citic Tower in Admiralty, next to government buildings, to enforce an injunction against street barricades after a request from the building's owners, witnesses said.
Authorities stood by as workers used cutters to remove barricades. Police and said the building's owners had hired workers to carry out the clearance. "We will proceed on the principle of peace and non-violence," said Joshua Wong, head of Scholarism, one of two student groups leading the protests.
"We are not looking for an argument with the police. If they clear the road outside the car park we will accept that. If they clear other areas it will be very disappointing." Some protesters packed up pillows, blankets and other belongings from inside their tents and moved to another part of the demonstration zone. "Our plan is to do nothing and just observe," said protester Gary Yeung, 25. "The pre-agreed area is fine. Anything beyond that is not. It's a peaceful protest so we won't fight back."
The area near Citic Tower, headquarters of CITIC Pacific Ltd., has been surrounded by metal barricades, disrupting commuters heading to the Central business district nearby. Scores of colourful tents dot the area that is home to some of the world's most expensive real estate. The former British colony of Hong Kong returned to Chinese rule in 1997 under a "one country, two systems" formula that gives the city more autonomy and freedom than the mainland with the goal of universal suffrage.
The protesters are demanding open nominations in the city's next election for chief executive in 2017. Beijing has said it will allow a vote in 2017, but only between pre-screened candidates.
A similar injunction has been issued for a street in the gritty district of Mong Kok, another protest site across the harbour from Admiralty that has seen some of the most violent clashes over the past seven weeks. It was not clear when authorities would enforce that order.
---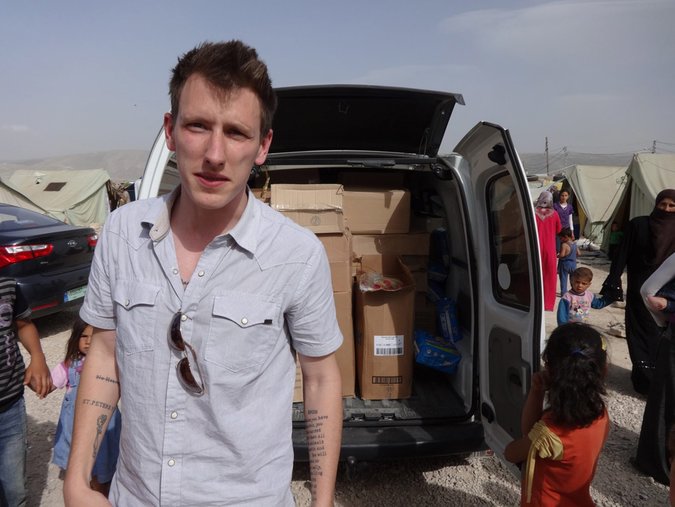 Obama Condemns Islamic State's Killing of Peter Kassig
18 Nov.2014
GAZIANTEP, TURKEY: Islamic State militants released a chilling videotape Sunday showing they had beheaded a fifth Western hostage, an American aid worker the group had threatened to kill in retaliation for airstrikes carried out by the United States in Iraq and Syria.
President Barack Obama on Sunday confirmed the death of the aid worker, Peter Kassig, a former Army Ranger who disappeared more than a year ago at a checkpoint in northeastern Syria while delivering medical supplies.
Kassig "was taken from us in an act of pure evil by a terrorist group," Obama said in a statement from aboard Air Force One that was read to the news media in Washington.
Barack Obama Confirms 'Evil' Murder of US Aid Worker Abdul-Rahman Kassig In recent days, U.S. intelligence agencies received strong indications that the Islamic State had killed Kassig, the group's third American victim. The president's announcement was the first official confirmation of his death.
"Today we offer our prayers and condolences to the parents and family of Abdul-Rahman Kassig, also known to us as Peter," Obama's statement said. The president used the Muslim name that Kassig adopted after his capture, making the point that the Islamic State had killed a fellow Muslim. He acknowledged the "anguish at this painful time" felt by Kassig's family.
In the clip released early Sunday, the Islamic State displays the head of Kassig, 26, at the feet of a man with a British accent, who appeared in the previous beheading videos and has been nicknamed Jihadi John by the British news media. Unlike the earlier videos, which were staged with multiple cameras from different vantage points, and which show the hostages kneeling, then uttering their last words, the footage of Kassig's death is curtailed - showing only the final scene.
"This is Peter Edward Kassig, a U.S. citizen of your country. Peter, who fought against the Muslims in Iraq while serving as a soldier under the American Army, doesn't have much to say. His previous cellmates have already spoken on his behalf," the fighter with a British accent says in the video. "You claim to have withdrawn from Iraq four years ago. We said to you then that you are liars."
Analysts said that the change in the videos suggested that something may have gone wrong as the militants, who have been under sustained attack from a U.S.-led military coalition and have faced a series of setbacks in recent weeks, carried out the killing.
"The most obvious difference is in the beheading itself - the previous videos all showed the beheading on camera," said Daveed Gartenstein-Ross, a senior fellow at the Foundation for Defense of Democracies, in Washington, and a former director of the Center for the Study of Terrorist Radicalization. "This one just shows the severed head itself. I don't think this was the Islamic State's choice." He added: "The likeliest possibility is that something went wrong when they were beheading him."
Among the things that could have gone wrong, analysts surmise, is that the extremists did not have as much time outdoors as they did when they killed the others. The United States announced soon after the first beheading in August that they would send surveillance aircraft over Syria and residents contacted on social media have reported seeing objects in the sky that they believe are drones. The first four beheadings were carried out in the open air, with a cinematic precision that suggests multiple takes, filmed over an extended period of time. Carrying out a similar level of production as surveillance planes crisscrossed the skies above would result in extended exposure - heightening risk.
Another possibility, Gartenstein-Ross said, is that Kassig resisted, depriving the militants of the ability to stage the killing as they wanted.
"We know that this is a very media savvy organization, and they know that you only have one take to get the beheading right," he said.
An Indianapolis native, Kassig turned to humanitarian work after a tour as an Army Ranger in Iraq in 2007. He was certified as an emergency technician, and by 2012 he returned to the battlefield, this time helping bandage the victims of Syria's civil war who were flooding into Lebanon. He moved to Lebanon's capital, Beirut, where he founded a small aid group and initially used his savings to buy supplies, like diapers, which he distributed to the Syrian refugees in Lebanon.
In the summer of 2013, he relocated to Gaziantep in southern Turkey, roughly an hour from the border, and began making regular trips into Syria to offer medical care to the wounded.
He disappeared Oct. 1, 2013, when the ambulance he and a colleague were driving was stopped at a checkpoint on the road to Deir al-Zour, Syria. He was transferred late last year to a prison beneath the basement of the Children's Hospital in Aleppo, and then to a network of jails in Raqqa, the capital of the extremist group's self-declared caliphate, where he became one of at least 23 Western hostages held by the group. His cellmates included two American journalists, James Foley and Steven J. Sotloff, as well as two British aid workers, David Haines and Alan Henning, who were beheaded in roughly two-week intervals starting in August. Kassig was shown in the video released in October that showed the decapitation of Henning.
The previous videos of beheadings produced by the Islamic State appeared to be filmed in the same location, identified by analysts using geo-mapping as a bald hill outside Raqqa. Each video was relatively short - under 5 minutes on average - and included a speech by the hostage, in which he is forced to accuse his government of crimes against Muslims, while the masked killer stands by holding the knife.
By contrast, Kassig's death appears in the final segment of a nearly 16-minute video, which traces the history of the Islamic State, from its origins as a unit under the control of Osama bin Laden to its modern incarnation in the region straddling Iraq and Syria. In one extended sequence, a mass beheading of captured Syrian soldiers is shown, filmed with long close-ups of details like the shining blade of the executioner's knife, mirroring the high production quality of the first four beheading videos.
The part showing Kassig's body is amateurish compared with both the footage of the soldiers being killed and previous executions of Westerners.
"The final Kassig execution section is definitely different from previous videos," said Jarret Brachman, a counterterrorism expert who advises the U.S. intelligence community. The "message to President Obama from Jihadi John is sloppy, jumbled and redundant. His joke about Kassig having nothing to say seems like a defensive way of covering up the fact that they don't have a video of his actual beheading or weren't able to make one."
In the months leading up to his death, Kassig seemed to know the end was near. In a letter to his parents smuggled out this summer, he described his fear: "I am obviously pretty scared to die but the hardest part is not knowing, wondering, hoping, and wondering if I should even hope at all," he wrote. "Just know I'm with you. Every stream, every lake, every field and river. In the woods and in the hills, in all the places you showed me. I love you."
---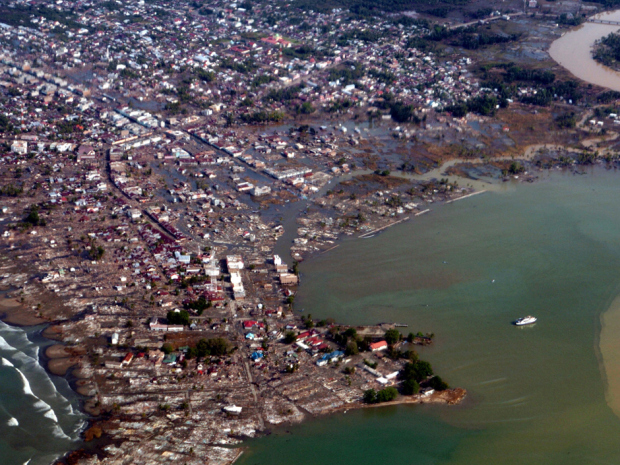 7.1 quake hits Indonesia, causes small tsunami
17 Nov.2014
JAKARTA, Indonesia — A 7.3-magnitude quake hit Indonesian waters Saturday morning and has the potential to generate tsunami waves along nearby coasts, a monitoring agency said.
According to the U.S. Geological SURVEY, the quake hit 154 kilometres (96 miles) northwest of Kota Ternate at a depth of 47 kilometres (29 miles).
There are no immediate reports of casualties or damage. The Pacific Tsunami Warning Center said the quake could cause hazardous tsunami waves within 300 kilometres (186 miles) of the epicenter along the nearby coasts of Indonesia and the southern Philippines. Waves could reach up to a meter (3.28 feet) or less, it said.
The nearest communities of Tabukan Tengah on North Sulawesi island could be at risk within an hour or so if a tsunami occurs, the agency said.
The waves could also reach as far as Taiwan, Okinawa in southern Japan, the U.S. territory of Guam, Papau New Guinea, Solomon Islands and the Marshall Islands in the Pacific within the next six hours, it said.
The world's largest archipelago, Indonesia is prone to earthquakes due to its location on the Pacific "Ring of Fire," an arc of volcanoes and fault lines in the Pacific Basin. In 2004, a monster temblor off Aceh shores triggered a tsunami that killed 230,000 people in a dozen countries. Most of the deaths were in Aceh.
---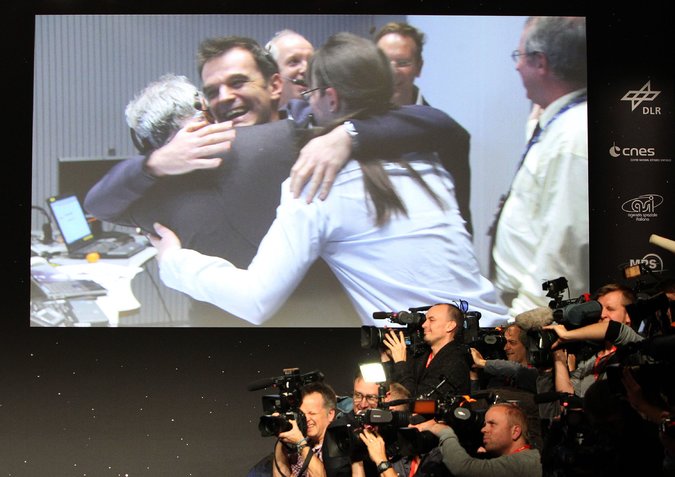 Landing on a Comet, a Mission Aims to Unlock the Mysteries of Earth
15 Nov.2014
In a technological feat that gives scientists their first opportunity to dig into a remnant of the early solar system, the European Space Agency's Rosetta mission successfully placed a small spacecraft on the surface of a speeding comet on Wednesday. With this achievement, a comet is no longer a mysterious and sometimes frightening spray of light across the night sky, but another member of the solar system to be explored, like the moon and Mars. The technology of landing on a comet, with its wisps of gravity, could be applied to future efforts to mine asteroids. The agency's director general, Jean-Jacques Dordain, described the touchdown on Comet 67P/Churyumov-Gerasimenko, a 2.5-mile-wide ball of rock, ice and dust moving faster than 40,000 miles an hour, as "a big step for human civilization."
"Our ambitious Rosetta mission has secured another place in the history books," Mr. Dordain said at a news conference. "Not only is it the first to rendezvous with and orbit a comet, but it is now also the first to deliver a probe to a comet's surface." For scientists, one of the central mysteries that Rosetta will explore is whether Earth's oceans are filled with melted comets. Since the rocky bits that came together to form the planet were dry, water has to have come from somewhere else. One possibility is that comets slamming into the Earth early on seeded it with water. News of the touchdown of the 220-pound lander, named Philae, arrived at the mission control center in Darmstadt, Germany, at 5:03 p.m. local time (11:03 a.m. Eastern time). Cheers erupted.
"We're there, and Philae is talking to us," said Stephan Ulamec, the manager for the lander. "We are on the comet." With that news, a procession of officials from nations and organizations, including NASA, that had collaborated on the $1.75 billion mission reveled in the accomplishment, capping a 10-year, four-billion-mile trip. "How audacious!" said James L. Green, the director of NASA's planetary sciences division. "How exciting! How unbelievable to be able to dare to land on a comet." Within the hour, though, a worrisome caveat came to light.
"It's not only complicated to land there," Dr. Ulamec said in a later news conference. "It's also, as it appears, very complicated to understand what has happened." Without the thruster, the washing-machine-size Philae would have to rely on ice screws on its landing legs and the harpoons to anchor it to the comet. The thruster, which was to shoot a stream of nitrogen gas, was intended to counteract not just the possibility of Philae bouncing off the surface but also the upward kick from the firing of the harpoons. Mission managers decided to proceed because there was no way to repair it.
There was some worrying a couple of hours later when the lander was about 10 minutes late in re-establishing communications with the orbiter. Mission managers could not do anything; the readings they saw on their computer screens reflected what had occurred 28 minutes earlier — the time it took a radio signal to travel the 316 million miles from Rosetta to Earth. But soon they received photos — a blurry image of Rosetta's solar array taken by Philae about 50 seconds after separation, and then a sharper image by Rosetta of the descending Philae. "We see the lander going down on the right track," said Andrea Accomazzo, the flight director. .
---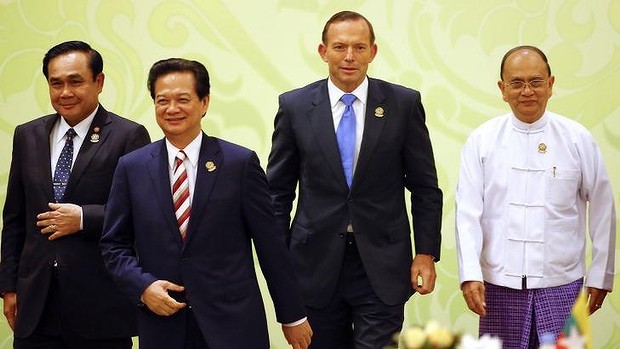 Tony Abbott says jobs and growth, not climate, top of the G20 agenda
14 Nov.2014
Prime Minister Tony Abbott has insisted jobs and economic growth must remain front and centre of the G20 agenda, pushing back against renewed momentum for climate change to be discussed at the meeting and declaring he is not focused on "what might happen in 16 years time". And at the same time, Mr Abbott and his most senior ministers welcomed the US-China climate deal while hosing down its immediate impact on Australia's post 2020 emission reduction target.
Treasurer Joe Hockey cautioned that climate change would only be "part of the agenda" at the G20, as he said companies that did not pay tax where they earned profits were committing "theft". Mr Abbott's comments came as US State Department senior spokeswoman Jen Psaki said in Washington that at the G20 meeting in Brisbane "there will be a focus on economic issues and how we are co-ordinating with the global economy. Climate in our view is part of that." On Wednesday, the United States and China announced the US would target a cut to emissions by 26 to 28 per cent below 2005 levels by 2025, while China pledged to cap its growing carbon emissions by 2030.
Labor and the Greens seized on the deal to lash the federal government's Direct Action policy, which mandates a 5 per cent cut in emissions by 2020 against 2000 levels while criticising the federal government's reluctance to make climate change a high priority agenda item. Mr Abbott said he welcomed the US-China deal as the pair were the "two most significant countries and they're obviously the two biggest emitters". "As for Australia, I'm focusing not on what might happen in 16 years' time, I'm focusing on what we're doing now and we're not talking, we're acting," he told reporters in Burma at the East Asia Summit. "I am absolutely confident that we will deliver on our target of a 5 per cent cut by 2020. This is what we want – we want real action and that's exactly what the world will get from Australia." But Mr Abbott dismissed criticism from Mr Shorten, who said on Wednesday that at the forthcoming G20 conference, "Australia will hold the embarrassing title of being the only nation going backwards on climate change."
"Interestingly, we've just had the APEC conference in Beijing and climate change was hardly mentioned – was hardly mentioned. It was mentioned in passing by one leader in Beijing and look, there are lots of venues to deal with climate change," he said. "As I've always said, climate change is a very significant issue and there's a conference coming up in Lima which will be a climate change conference. There's a conference coming up in Paris next year which will be a climate change conference. The UN is a forum which is regularly dealing with climate change – that's as it should be." "But this is a major economic conference; it is the world's premier economic conference. And I certainly expect that the focus will be on economic reform, economic growth, how we drive growth and jobs." "That's what I want and if other countries want to raise other subjects they're entirely welcome to do so but my focus, and I believe the principal focus, of the conference will be on growth and jobs." In Brisbane, meanwhile, Mr Hockey attempted to keep tax avoidance and global growth at the top of the G20 summit agenda. "The whole agenda is focussed on growth and jobs," he said.
"That is what the whole agenda is focussed on. People have been critical of the G20 in the past for not delivering tangible outcomes, there will be no single issue that will distract leaders, or anyone else from the task of delivering growth and jobs." Earlier on Thursday, Foreign Minister Julie Bishop said Australia would set new carbon reduction targets by the middle of 2015, while revealing she was aware the United States and China were in secret talks resulting in a landmark deal to tackle climate change. Ms Bishop welcomed the China-US agreement in which President Obama pledged to cut the United States emissions by 26-28 per cent by 2025 and China agreed its emissions would peak within sixteen years. The Foreign Minister said she became aware of the US-China dialogue during four hours of talks with Vice Chair Xie of China's National Development and Reform Commission. She said Australia, which has so far only committed to reducing its emissions by 5 per cent by the end of the decade, welcomed the ambitious new targets set by the world's two biggest polluters. "This is a commitment that not only Australia but other countries have been urging upon the United States and China and we welcome it," Ms Bishop told reporters in Sydney.
---
The 22nd APEC Economic Leaders' Declaration
12 Nov. 2014
BEIJING—The chilly handshake with which Chinese President Xi Jinping and Japanese Prime Minister Shinzo Abe started a potential thaw in their countries' ties said much about the challenges Asia's two largest economies face as they vie for a decisive leadership role in the region. The meeting Monday raised hopes for improvements in the relationship, which has veered close to open conflict in the past two years over a set of disputed islands in the East China Sea.
The two leaders agreed to start preparing a crisis-management system to prevent accidents at sea—a step long called for by Japanese and U.S. officials after several incidents when ships and fighter jets from the two countries have come dangerously close to each other around the East China Sea. They also agreed to resume dialogue gradually on bilateral and regional issues. "The long-term reality is that Japan and China, and the U.S. and China, have a strategic rivalry that has to be managed so that it doesn't lead to conflict and war," said Gerald Curtis, a Columbia University political scientist specializing in Japanese politics. "But you can't manage it if you don't talk to each other."
But the signs of strain were palpable. The meeting at Beijing's Great Hall of the People lasted less than 30 minutes, and footage of it contained no evidence of warmth or even diplomatic chitchat, showing the two leaders shaking hands with stiff expressions. Even as Mr. Abe touted the need for a new vision for the relationship, Mr. Xi repeatedly touched upon historical issues, urging Mr. Abe to be mindful of Chinese sensitivities about Japan's wartime past and the link to his current defense policies, according to a Chinese foreign-ministry account of the meeting. "Historical issues concern the feelings of 1.3 billion Chinese and bears upon regional peace, stability and development," the ministry quoted Mr. Xi as saying. It said he also expressed hope for Japan to do "more things to benefit and enhance mutual trust among neighbors."
Mr. Abe, a conservative, has exhibited discomfort with some of the apologies over Japan's wartime behavior expressed by his predecessors. On Monday, he pledged that Japan would continue on the path of a peaceful nation, and assured Mr. Xi that his administration adheres to the views of the history shared by generations of Japanese leaders. The Chinese government signaled it will be watching Mr. Abe closely. "The onus is primarily on Abe," the official Xinhua News Agency said in a commentary. "It is Tokyo that cast the ice spell on China-Japan relations; it is also Tokyo that called for the Xi-Abe meeting. Now that Abe has talked the talk, he now needs to walk the walk."
That the encounter was a proper meeting—rather than a mere exchange of greetings—could boost the credentials of both leaders. Mr. Abe has long sought a meeting with Mr. Xi. His failure to engage the leaders of China and South Korea, two close neighbors with significant economic ties, has been criticized as a weakness in his otherwise largely successful diplomatic policy.
---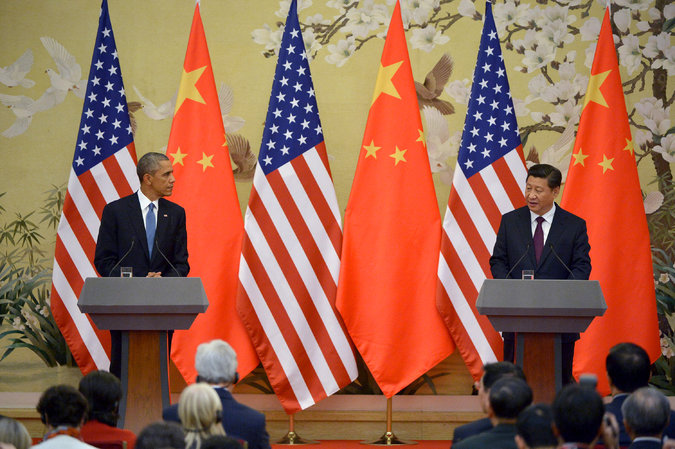 US and China Reach Climate Deal After Months of Talks
12 Nov. 2014
China and the United States made common cause on Wednesday against the threat of climate change, staking out an ambitious joint plan to curb carbon emissions as a way to spur nations around the world to make their own cuts in greenhouse gases. The landmark agreement, jointly announced here by President Obama and President Xi Jinping, includes new targets for carbon emissions reductions by the United States and a first-ever commitment by China to stop its emissions from growing by 2030.Administration officials acknowledged that Mr. Obama could face opposition to his plans from a Republican-controlled Congress. While the agreement with China needs no congressional ratification, lawmakers could try to roll back Mr. Obama's initiatives, undermining the United States' ability to meet the new reduction targets.
Zhou Xiaoping, whose anti-American blog posts have been praised by President Xi Jinping.In New China, 'Hostile' West Is Still DeridedNOV. 11, 2014 Putin Drapes China's First Lady in a Blanket, and Invites SpeculationNOV. 11, 2014 Still, Mr. Obama's visit, which came days after a setback in the midterm elections, allowed him to reclaim some of the momentum he lost at home. As the campaign was turning against the Democrats last month, Mr. Obama quietly dispatched John Podesta, a senior adviser who oversees climate policy, to Beijing to try to finalize a deal.
For all the talk of collaboration, the United States and China also displayed why they are still fierce rivals for global economic primacy, promoting competing free-trade blocs for the Asian region even as they reached climate and security deals.
The maneuvering came during a conference of Pacific Rim economies held in Beijing that has showcased China's growing dominance in Asia, but also the determination of the United States, riding a resurgent economy, to reclaim its historical role as a Pacific power. Adding to the historic nature of the visit, Mr. Obama and Mr. Xi were scheduled to give a joint news conference on Wednesday that will include questions from reporters — a rare concession by the Chinese leader to a visiting American president. On Tuesday evening, Mr. Xi invited Mr. Obama to dinner at his official residence, telling his guest he hoped they had laid the foundation for a collaborative relationship — or, as he more metaphorically put it, "A pool begins with many drops of water."
Greeting Mr. Obama at the gate of the walled leadership compound next to the Forbidden City, Mr. Xi squired him across a brightly lighted stone bridge and into the residence. Mr. Obama told the Chinese president that he wanted to take the relationship "to a new level."
"When the U.S. and China are able to work together effectively," he added, "the whole world benefits."
But as the world witnessed this week, it is more complicated than that. Mr. Xi won approval Tuesday from the 21 countries of the Asia-Pacific Economic Cooperation forum to study the creation of a China-led free-trade zone that would be an alternative to Mr. Obama's Trans-Pacific Partnership, a 12-nation TRADING bloc that excludes China. On Monday, Mr. Obama met with members of that group here and claimed progress in negotiating the partnership, a centerpiece of his strategic shift to Asia.
Negotiations for the Trans-Pacific Partnership are much further along than those for the nascent Chinese plan, known as the Free TRADE Area of Asia Pacific, and some analysts said the approval by the Pacific Rim nations of a two-year study was mainly a gesture to the Chinese hosts to give them something to announce at the meeting. For all the jockeying, the biggest TRADE headline was a breakthrough in negotiations with China to eliminate tariffs on information technology products, from video-game consoles and computer software to medical equipment and semiconductors.
The understanding, American officials said, opens the door to expanding a World TRADE Organization agreement on these products, assuming other countries can be persuaded to accept the same terms. With China on board, officials predicted a broader deal would be reached swiftly. "We're going to take what's been achieved here in Beijing back to Geneva to work with our W.T.O. partners," said Michael B. Froman, the United States TRADE representative. "While we don't take anything for granted, we're hopeful that we'll be able to work quickly" to conclude an expansion of the agreement, known as the Information Technology Agreement.
On Wednesday morning, Mr. Xi formally welcomed Mr. Obama at a ceremony in the Great Hall of the People; they later toasted each other at a state banquet. Administration officials said Mr. Obama had pressed Mr. Xi to resume a United States-China working group on cybersecurity issues, which abruptly stopped its discussions after the United States charged several Chinese military officers with hacking.
"We did see a chill in the cyber dialogue," said Benjamin J. Rhodes, the deputy national security adviser. "We do believe it's better if there's a mechanism for dialogue." On Tuesday, Mr. Obama credited APEC with originating the work on reducing tariffs, saying, "The United States and China have reached an understanding that we hope will contribute to a rapid conclusion of the broader negotiations in Geneva."
Talks with China over expanding the 1997 accord on information technology broke down last year over the scope of the products covered by the agreement. But after intensive negotiations leading up to Mr. Obama's visit, Mr. Froman said, the Americans and the Chinese agreed Monday evening to eliminate more than 200 categories of tariffs While the United States still exports many high-technology goods, China is the world's dominant exporter of electronics and has much to gain from an elimination of tariffs. Taiwan, South Korea and Japan increasingly find themselves supplying China's huge electronics industry, deepening their dependence on decisions made in Beijing.
The administration estimated that expanding the Information Technology Agreement would create up to 60,000 jobs in the United States by eliminating tariffs on goods that generate $1 trillion in sales a year. About $100 billion of those products are American-made. The administration faces a longer path on the Trans-Pacific Partnership, including whether Mr. Obama will obtain fast-track TRADE authority from Congress. That could make it easier for the United States to extract concessions from other countries, since they would have more confidence that the treaty would be ratified by Congress.
While Mr. Froman conceded that sticking points remained, he said, "It's become clearer and clearer what the landing zones are." He said that Mr. Obama would seek fast-track authority, but that the best way for him to win congressional passage of the Trans-Pacific Partnership would be to negotiate the BEST DEAL.
---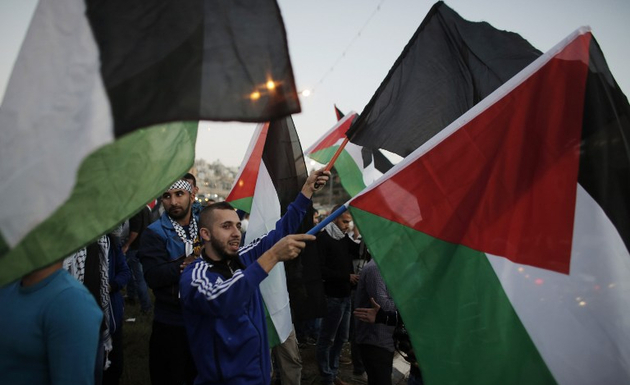 Arabs march in Israel over shooting
10 Nov. 2014
Angry Arab-Israeli protesters took to the streets across the country on Sunday and police raised alert levels nationwide amid shock waves over the fatal shooting of a young
Arab-Israeli. Shops, schools and businesses were shuttered in Arab towns and villages where a general strike was observed over Saturday's killing of a 22-year-old in Kfar Kana near the northern city of Nazareth. On Sunday mounted police in the town dispersed masked protesters who hurled stones and fireworks, blocked streets with burning tyres and waved Palestinian flags. Police spokesperson Luba Samri said that 22 people were arrested, among them minors. Kheir Hamdan was shot after he attacked a police vehicle with a knife as officers tried to arrest a relative. Police say the officers fired warning shots until they felt their lives were threatened, when they aimed directly at him. Relatives say Hamdan was killed "in cold blood", with CCTV images apparently contradicting the official version. In the video he is seen banging on a police van window with a knife before starting to run off. Then a uniformed officer gets out of the vehicle's back door and fires his handgun at Hamdan, who falls to the ground. Officers then drag his body into the vehicle by one arm. Israel's attorney general on Sunday convened an emergency meeting on the incident, hearing initial reports from the police internal affairs division, a justice ministry statement said, adding that the inquiry would continue.
Struggling to cope The incident came as Israel struggled to cope with a wave of unrest which has gripped annexed east Jerusalem for more than four months, with police facing off against youths almost nightly. Arab students protested the Kafr Kana killing on Sunday in Jerusalem, the northern port city of Haifa and in Beersheva in southern Israel's Negev desert. In the northern Arab town of Umm al-Fahm, about 250 people rallied, among them firebrand Islamic cleric Raed Salah, an AFP photographer said. Stones were hurled at a bus on the main Jerusalem-Tel Aviv highway alongside the Arab village of Abu Ghosh, police said. In strife-torn east Jerusalem, clashes raged in Shuafat refugee camp for a fifth straight day as masked youths held running battles with Israeli border police, an AFP correspondent said. Elsewhere in east Jerusalem, masked Palestinians hurled petrol bombs at police in A-Tur and threw stones in Issawiya, with police responding with "riot dispersal means" in both cases, police statements said. No injuries were reported. Saturday's shooting and the outpouring of Arab anger dominated Israel's main newspapers on Sunday. "They killed him in cold blood because he was an Arab," Hamdan's father Rauf told Maariv, his words reflecting a widely held belief that police are too quick on the draw when an Arab is involved. "If he had been a Jew, it wouldn't have ended that way. They wouldn't have shot him and if they had, they would have shot him in the leg and he wouldn't be dead," Rauf Hamdan said.
'An execution' Adalah, an NGO which fights for the rights of Israel's Arab minority, called the shooting "an execution", dismissing the police's version about warning shots. But Israeli Prime Minister Benjamin Netanyahu vowed that anyone breaking the law would be "punished severely". "We will not tolerate disturbances and riots," he told the weekly cabinet meeting. He said he had instructed Internal Security Minister Yitzhak Aharonovitch to look at "revoking the citizenship" of anyone calling for Israel's destruction, in a threat clearly aimed at the Arab minority of around 1.4 million - some 20 percent of the population. But several Arab and leftwing parliamentarians blamed the bloodshed on Aharonovitch who said last week that any "terrorist" who harms civilians "should be killed". "This sweeping statement by the minister could be interpreted as taking off the gloves to allow the use of deadly force for reasons that are not justified and against the law," Israeli rights group ACRI warned in a letter to the attorney general. "Lethal force can only be used by police as a last resort," it wrote
---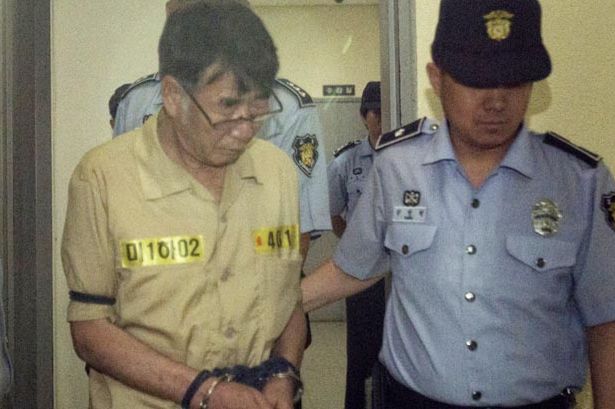 Sunken S. Korean ferry captain gets 36 years in prison
12 Nov. 2014
A South Korean court on Tuesday handed a 36-year prison sentence to the captain of a sunken ferry, saying he was professionally negligent and abandoned his passengers during the disaster in April that killed more than 300 people. The chief engineer got 30 years, and 13 other crew members were sentenced to up to 20 years in prison, Yonhap news agency and other South Korean media reported, citing the Gwangju District Court in southern South Korea. Capt. Lee Joon—seok and three other key crew members were earlier indicted by prosecutors on homicide and other charges. Eleven others faced less serious charges. Lee has apologized for abandoning the passengers, but said he didn't know his action would lead to so many deaths. The widely vilified Lee could have received a death sentence for the homicide charges. South Korea hasn't executed anyone since late 1997, though its courts occasionally issue the punishment. One week to appeal Prosecutors and the crew members have one week to appeal, according to the court. Court officials didn't immediately answer calls seeking confirmation. The 15 crew members tasked with navigating the ferry 'Sewol' have faced scathing public criticism because they escaped the sinking ship while many of their passengers were still trapped inside. A total of 476 people were aboard the ship and only 172 were rescued. Most of the dead were teenage students traveling to a resort island on a school trip. Nearly seven months after the sinking, 295 bodies have been recovered but nine are still missing. South Korean officials said Tuesday they've ended searches for the missing because there was only a remote chance of finding more bodies while worries have grown over the safety of divers. Two civilian divers have died after falling unconscious during searches. "As our loved ones remain trapped in the cold waters, this decision is unbearably painful for us. But we requested that the search operations be stopped" because of safety concerns, Min Dong—im, 36, the wife of a missing teacher, tearfully said at a televised news conference. The Sewol's sinking, one of the country's deadliest disasters in decades, led to widespread national grief and soul—searching. Authorities blamed overloaded cargo, improper storage, untimely recuse efforts and corruption by the ship's owners that prevented enough spending on safety, along with the crew members' behavior. Last Friday, South Korean lawmakers approved plans to disband the coast guard and transfer its responsibilities to other government agencies. The coast guard was criticized for unprofessional, slow rescue efforts. Also last week, three relatives of the ship's billionaire owner were sentenced to up to three years in prison, about four months after the tycoon was found dead after he fled the law. Prosecutors have accused the crew members of tacitly colluding to abandon the ship even though they knew that passengers would be trapped and killed after it sank. The defense in the trial has denied any collusion among the crew members, saying they were confused, injured and panicked. Many student survivors have said they were repeatedly ordered over a loudspeaker to stay on the sinking ship and that they didn't remember any evacuation order being given before they helped each other flee the vessel. Lee has said he issued an evacuation order for passengers. But he initially told reporters days after his arrest that he withheld the evacuation order because rescuers had yet to arrive and he feared for the passengers' safety in the cold, swift waters. South Korea has spent months debating public safety issues that critics say were largely ignored while the country rose to an Asian economic power in the decades after the 1950—53 Korean War. But there have been a series of smaller deadly accidents since the sinking. In mid—October, for instance, 16 people watching an outdoor pop concert fell 20 meters (60 feet) to their deaths when a ventilation grate they were standing on collapsed.
---
US Officials: More Work Needed on Iran Nuke Deal
11 Nov. 2014
BEIJING (AP) — Two days of tough talks to limit Iran's nuclear program failed Monday to make major headway toward a final deal —a foreboding sign for years of negotiations that are set to expire in less than two weeks. U.S. officials resisted describing how much — or how little — progress was made during the high-level discussions in Oman among U.S. Secretary of State John Kerry, European Union policy adviser Catherine Ashton and Iranian Foreign Minister Javad Zarif. But they said concerns remain about what Kerry described before the meetings as "real gaps" between world powers and Tehran, despite grueling hours spent trying to clear the path for an agreement. Iran's official IRNA news agency reports that a senior nuclear negotiator, Abbas Araghchi, says "we are not in a position to say that we have made progress." However, Araghchi added that Iran is hopeful to reach an agreement before the dateline, IRNA reported. The Oman talks were widely seen as a sort of predictor for the outcome Nov. 24, when the negotiations expire. Two senior State Department officials traveling with Kerry described the meetings as "tough, direct and serious" but still held out hope that a deal could be secured. If so, it would mark an unprecedented victory after a generation of mutual distrust and between the Islamic Republic and much of the rest of the world. A final agreement could quell Mideast fears about Tehran's ability to build a nuclear bomb, and revitalize a shaky Iranian economy that has been has wounded by harsh Western sanctions. Asked at a brief photo opportunity Monday afternoon if they were making progress, Zarif responded: "We will eventually." "We are working hard," Kerry added. But the two sides are not yet there. One of the State Department officials said it's "self-evident" there's still work to be done before a compromise can be reached. The officials noted that Kerry extended his stay in Oman by several hours to continue the discussions. "I'm not indicating that progress was made in any way," the official said. Kerry headed out to Beijing, to join President Barack Obama and National Security Adviser Susan Rice at the annual Asia-Pacific Economic Cooperation summit Tuesday afternoon. The State Department officials said Kerry plans to brief Obama and Rice about the discussions in Oman. "A lot will be determined there, in terms of next steps for us," the second State Department official told reporters traveling with Kerry. Both officials spoke on condition of anonymity because they were not authorized to be identified while briefing reporters. Iranian negotiators remained in Muscat, the Omani capital, where lower-level meetings were expected to continue Tuesday with officials from Britain, China, France, Germany, Russia, the U.S and the EU. All teams will meet again Nov. 18 in Vienna for a days-long, last-ditch attempt to clench an agreement. A potential agreement would ease Western sanctions against Iran's economy if Tehran agrees to limit its uranium enrichment to a level that would make it unable to build nuclear weapons. It would also have to provide international inspectors full access — with verifiable assurances that they are seeing the total picture— to its nuclear facilities. Iran wants sanctions lifted immediately after an agreement is struck, which may be impossible since Congress would have to agree to eliminate the U.S. penalties against Tehran's oil and FINANCIALmarkets. It's more likely the sanctions would be eased, as Obama has the authority to do. The West also has demanded Iran limit its ability to enrich uranium, which in large amounts is used in nuclear weapons. Iran has maintained that its nuclear activities are purely peaceful, and necessary to fuel medical and energy demands. But for years, Iran hid some of its nuclear facilities and blocked inspector's access to others, raising widespread alarms about its intentions. The sanctions — imposed by the U.S., EU and the U.N. Security Council — aimed to punish Tehran for its covert nuclear program. Israel remains bitterly skeptical about Iran's intentions, and the negotiations have strained relations between the Obama administration and Washington's closest Mideast ally. Citing reports that a deal is close at hand, Israeli Prime Minister Benjamin Netanyahu on Monday announced he would ask the negotiators' top diplomats to resist any agreement that would allow Iran to become a nuclear power. Kerry spoke early Tuesday with Netanyahu, but the State Department officials refused to discuss why the Israeli prime minister believed a deal was imminent. The officials said Kerry also condemned comments posted this weekend on the managed Twitter account of Iranian Supreme Leader Ayatollah Ali Khamenei that called for Israel's destruction. His feed also tweeted various posts about the negotiations — including one detailing Iran's "red lines" of things it could not accept — while the Oman talks were ongoing.
---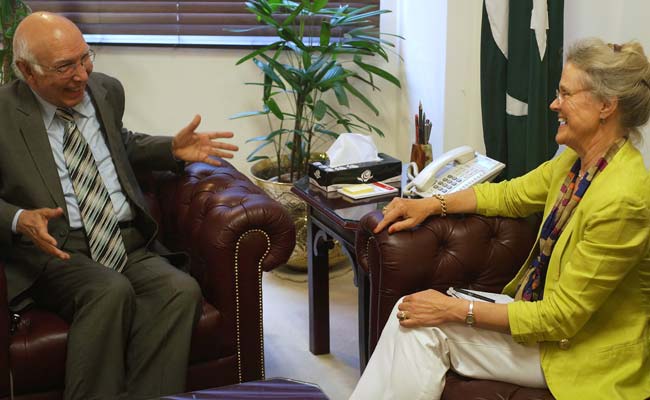 Pakistan's 'friend' in US, Robin Raphel, under federal investigation
08 Nov. 2014
Washington: Veteran American diplomat Robin Raphel, known for her strong pro-Pakistan leanings, has been placed under federal counter intelligence investigation. The Federal Bureau of Investigation (FBI) searched the homes of Raphel and also her State Department office, which has been sealed, according to media reports.
At the time of raids, she was an advisor on Pakistan in Office of Special Representatives for Afghanistan and Pakistan at the State Department. Her contract with the State Department expired last week. It is unclear whether she is the target of the investigation, or what agents were searching for.
"We are aware of this law enforcement matter. The State Department has been cooperating with our law enforcement colleagues," State Department spokesperson Jen Psaki said. Raphel is "no longer a department employee," she added.
In 1993, she was appointed as America's first Assistant Secretary of State for South and Central Asian Affairs. She later served as the US Ambassador to Tunisia and in the 2000s, was appointed to or held a number of official positions related to her expertise on South Asia. She was also posted in Britain and India.
According to The Washington Post, which first reported about it, US officials acknowledged that the FBI conducted a search at Raphel's home on October 21 but would not provide details of the search. Agents removed bags and boxes from the home, but it is not clear what was seized there or at her office. At the State Department, Raphel's office remained dark and locked, the daily said.
After her retirement and before returning to the State Department, Raphel worked as a lobbyist for Cassidy & Associates, a Washington-based government relations firm. She represented Pakistan, Equatorial Guinea and Iraq's Kurdistan Regional Government, according to federal disclosure forms.
"Espionage cases involving State Department officials are relatively rare," the daily reported. Because of her stand on Kashmir and pro-Pakistan leanings, Raphel was extremely unpopular in India.
In his book 'Diplomatic Channels', former Indian Foreign Secretary Kris Srinivasan, released in 2012, wrote that RAW snooped on a telephone conversation of Raphel which confirmed that the US would not back a draft resolution against India on Kashmir moved by Pakistan at the United Nations, and therefore it would fail to proceed any further.
---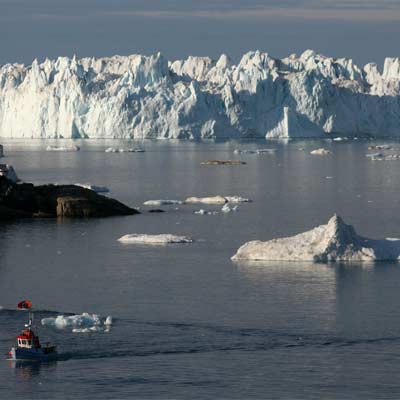 Peru's glaciers shrank 40% in 4 decades from climate change

Climate change has shrunk Peruvian glaciers by 40% in the past four decades and the melt-off has spawned nearly 1,000 new high-altitude lakes since 1980, Peru's government said on Wednesday.
Nearly 90% of Peruvian glaciers are smaller than 1-square-kilometer, putting them at greater risk of disappearing in coming years, Peru's water authority said in an update of its glacier inventory from the 1970s.
Peru's 2,679 glaciers, spread over 19 snow-capped mountain ranges, are the source of the vast majority of the country's drinking water.
Climate change is expected to diminish fresh water supplies in fast-growing Peru, though glacial melt-off could boost availability in some watersheds in the short-term.In 1970, at least 20,000 Peruvians were killed after an earthquake sent a glacier sliding into the highland town of Yungay.Peru's water authority said that 996 lakes have emerged in the Andes since 1980, when it last conducted a count, bringing the new total to 8,355.
Peru is home to 70% of the world's tropical glaciers, which are especially sensitive to warming temperatures.
Peru will host the United Nations conference on global climate change in Lima in late November and December.
---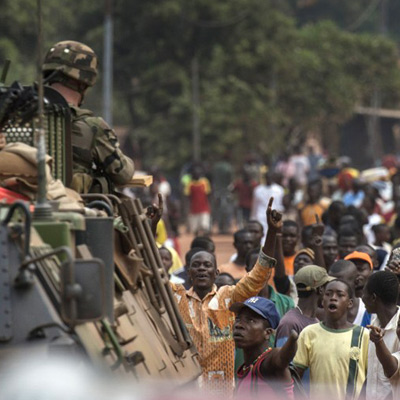 Six killed in violence in Central African Republic's capital Bangui

At least six people were killed and hundreds forced to flee their homes in two days of violence involving the "anti-balaka" militia in the capital of Central African Republic, officials said on Wednesday.
The violence erupted late on Tuesday in a district of Bangui near the banks of the Oubangi river, close to President Catherine Samba Panza's residence, as armed men ransacked homes.
Then on Wednesday, there were clashes pitting anti-balaka fighters against soldiers from the country's newly deployed United Nations mission. Three militia members were killed and four peacekeepers wounded, officials said.
Samba Panza's transitional government said on Tuesday that the increase in violence in Bangui, in which more than a dozen people have been killed, was part of a plot to destabilise her administration.

The country was plunged into chaos when the mostly Muslim Seleka rebels seized power in the majority Christian country in March 2013, toppling President Francois Bozize.
Seleka's rule was marred by abuses that prompted a backlash from the mostly Christian and animist anti-balaka militia. Seleka leader Michel Djotodia bowed to international pressure and went into exile in January.
"The anti-balaka set fire to 22 houses. Three people were killed, including two burned alive in their homes," said Joseph Tagbale, mayor of the district. Tagbale said that Rwandan peacekeepers, part of a UN mission that started last month, were deployed nearby to guard Samba Panza's home but would not venture off the main road into residential areas to protect civilians.
Myriam Dessables, a spokeswoman for the UN mission known as MINUSCA, rejected the accusation that the peacekeepers failed to step in. "It's absolutely false. The Rwandan soldiers intervened to stop the violence," she said.
Hundreds of people sought sanctuary in St. Paul's Catholic church, clerics there said. "They are afraid of the anti-balaka who have entered their neighbourhoods," Reverend Jesus Martial Dembele, vicar general of the archdiocese of Bangui, said. "They killed people and burnt down homes."
Wednesday's clashes broke out on the main road to the city's airport when peacekeepers attempted to remove an anti-balaka barricade.
In the face of anti-balaka revenge attacks, tens of thousands of Muslims have fled to a northern enclave still controlled by Seleka, effectively splitting the country in two along religious lines. Samba Panza now has the task of guiding the country to elections expected toward the end of 2015.

France has deployed troops to its former colony and an African peacekeeping force was beefed up and transformed into a UN mission to stem the sectarian violence.
Representatives of the officially disbanded Seleka rebels met in the northern town of Bria on Wednesday for two days of talks meant to heal a rift between the group's factions, some of which want independence for their northern enclave.
Also on Wednesday, Prime Minister Mahamat Kamoun was called to testify before the transitional legislature after the government was accused by the opposition of embezzling a quarter of a $10 million donation from Angola.
The government said the money was used to appease rival factions and promote peace. Its supporters protested outside the building as questioning took place.
---
European Union, China agree to step up cooperation against terrorism

Leaders from China and the European Union agreed to step up cooperation to counter extremism and terrorism in the Middle East and Africa, the EU said on Thursday. Chinese Premier Li Keqiang held talks with European Commission President Jose Manuel Barroso and European Council President Herman Van Rompuy on Wednesday evening on the sidelines of a gathering of Asian and European leaders known as the Asia-Europe Meeting in Milan.
"They reviewed the situation in the Middle East, northern Africa and the Sahel (region of Africa) and agreed to increase cooperation to counter the common threat of extremism and terrorism in these regions," an EU statement issued after the talks said, without specifying what kind of cooperation.

China responded cautiously to a call by United States President Barack Obama last month for a broad coalition to root out Islamic State militants in Iraq and Syria, saying the world should fight terror but that the sovereignty of countries must be respected.
However, Chinese state media reported last month that Chinese militants from the western region of Xinjiang had fled the country to get "terrorist training" from Islamic State fighters for attacks at home.
Several EU countries are taking part in air strikes against Islamic State targets in Iraq.
The EU and Chinese leaders agreed on the importance of reestablishing peace and stability in Ukraine in accordance with UN principles, the EU statement said. Both sides also reaffirmed their commitment to finalise as soon as possible negotiations on an ambitious bilateral INVESTMENT agreement. Talks on the agreement began in January.
---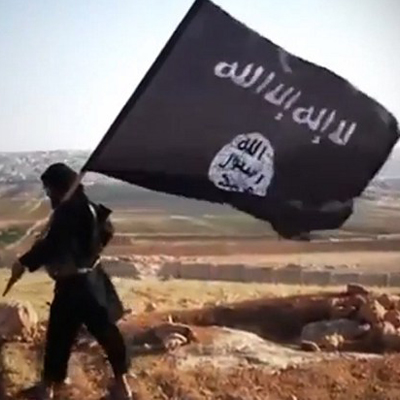 Malaysia's arrest of 14 suspected Islamic State militants include country's main recruiters

Islamic State's main recruiters in Malaysia, who funded trips to Syria for converts and used Facebook to attract young supporters, were among the 14 suspected militants arrested earlier this week, Malaysian authorities said late on Wednesday.
The three Malaysians played individual roles to promote, recruit and finance trips to Syria, the police said in a statement.
The arrests on Monday and Tuesday included an assistant director from Malaysia's ministry of energy, green technology and water, whose task was to fund trips for recruits to enter Syria, and is linked to three wanted Abu Sayyaf militants.

Another key player in the operation is a 34-year-old who fought in Syria for four months before returning in April this year. The suspect's role was to guide, encourage and share experiences with aspiring militants, said police.
The third person, a 37-year-old, used a Facebook account to promote and upload propaganda material and recruited female university students to be sent to Syria.
Malaysia has arrested 37 suspects tied to the Islamic State since April. The authorities estimate at least 30 Malaysians have left for Syria and at least 15 have died in Syria while fighting for the terrorist organisation. The arrests this week also included a 14-year-old high school student and a family of five.
---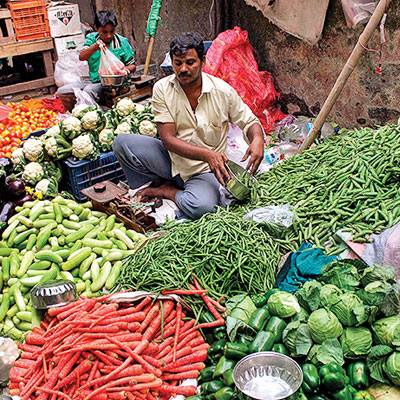 China's September inflation hits 4-year low of 1.6%

Inflation in China fell to 1.6% in September, lowest in four years while thee producer price index (PPI), which measures inflation at wholesale level, dropped 1.8% year on year. Growth in China's consumer inflation slowed than MARKET expectation to 1.6% in September, the lowest since January 2010, according to the official data released today.
This is compared with an increase of 2% registered in August, the National Bureau of Statistics said in a statement on its website.
On a monthly basis, the consumer price index (CPI) rose 0.5% last month, faster than August's 0.2% increase, state-run Xinhua news agency reported. The CPI grew 2.1% year on year in the first nine month, well below the 3.5% full-year control target set by the government.
But at the same time the PPI, which measures inflation at wholesale level, dropped 1.8% year on year in September, the NBS said.The PPI declined for the 31st straight month and in a faster pace than the previous month, marking existing pressures from slowing economic growth.The PPI dropped 1.2% year on year in August, 0.9% year on year in July, 1.1% in June, 1.4% in May, 2% in April and 2.3% in March.
Factory prices of production materials went down 2.4% in September, contributing 1.8 percentage points to the PPI drop, while factory prices for consumer goods gained 0.1%.In the first nine months, the country's PPI dropped 1.6% year on year, the data showed.China is expected to come up with the Q3 figures of GDP amid speculation that it may miss the official target of 7.5% this year. Last year the economy registered 7.7% growth.
---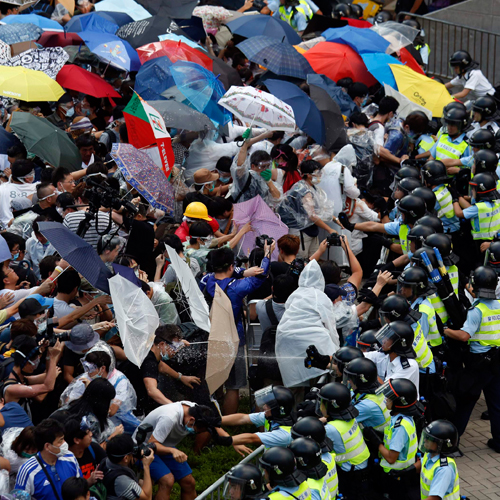 Tensions rise in Hong Kong as police use pepper spray on protesters, arrests 45

Hong Kong police arrested 45 pro-democracy protesters in the early hours of Wednesday, using pepper spray on those who resisted, as they cleared a major road in the Asian financial centre that had been barricaded with concrete slabs.
The police operation was the toughest against largely student protesters in more than a week, and came after demonstrators swarmed into a tunnel on a key four-lane thoroughfare late on Tuesday, halting traffic and chanting for universal suffrage in the Chinese-controlled city.
Hundreds of police forced the crowds back, using pepper spray on those who refused to move.
Several protesters were wrestled to the ground and taken away. Scores of other officers then entered the tunnel in the Admiralty district near government headquarters and cleared away makeshift walls formed from concrete slabs, reopening the tunnel to traffic. Local media said 45 people had been arrested overnight.

Footage aired by Hong Kong television broadcaster TVB showed police kicking and beating one protester for several minutes. Police could not immediately be reached for comment.
"There were so many police. They punched people. We are peaceful," Danny Chiu, a student in his 20s, told Reuters, breaking down in tears.
By mid-morning on Wednesday police had largely left the area.
Protesters have been demanding full democracy for the former British colony in the wake of restrictions placed by China on the city's next elections in 2017. They are also calling for Hong Kong's embattled leader, Leung Chun-ying, to step down.

But their campaign, now into its third week, has caused traffic chaos and drained public support for their actions. China rules Hong Kong under a "one country, two systems" formula that accords the city a degree of autonomy and freedom not enjoyed in mainland China, with universal suffrage an eventual goal.
Beijing said on August 31 that only candidates that get majority backing from a nominating committee stacked with Beijing loyalists would be able to contest a full city-wide vote to choose Hong Kong's next leader.
China's ruling Communist Party believes it has offered enough concessions to Hong Kong in the past, and would give no ground to the protesters because it wants to avoid setting a precedent for reform on the mainland, sources said.
The position was arrived at during a meeting of the new National Security Commission chaired by President Xi Jinping in the first week of October, the sources said.
---
Russia proposes building natural gas pipeline to Japan, says newspaper

Russia has proposed to Tokyo building a natural gas pipeline connecting fields in its far east with northern Japan, the Nikkei newspaper reported on Wednesday. The construction of a gas pipeline between the two countries, which has been mooted for decades, would face many obstacles, including a dispute over islands taken by Russian forces at the end of World War II that has prevented Moscow and Tokyo from signing a formal peace treaty.
The plan to build a pipeline between Sakhalin and the northern Japanese island of Hokkaido was presented to Japan last month by Russia, the Nikkei reported, citing diplomatic sources it did not identify.
An official in Japan's Ministry of Economy, Trade and Industry involved in gas and oil denied Tokyo had received an offer from Russia, when contacted by Reuters. He declined to be identified due to the sensitivity of the matter.

Moscow, which is heavily dependent on taxes from oil and gas sales to western Europe, has been trying to shift focus to Asian countries including Japan and China as potential customers for its vast reserves in eastern Siberia.
It has been offering lower priced gas to Japan, which buys about a third of world shipments of liquefied natural gas (LNG), a supercooled form of the fuel, the Nikkei said.
Japan's imports of LNG have surged in the wake of the Fukushima nuclear disaster of March 2011, which has led to the shutdown of all the country's reactors. Russia supplied almost 10% of Japan's LNG imports last year.
Moscow and Tokyo have been discussing a number of projects involving LNG supplies to Japan from Sakhalin and Vladivostok, but talks have slowed as the Japanese government fell in line with sanctions on Russia over the Ukraine crisis.
The Nikkei report comes a day after Russia's state-controlled gas company Gazprom said it may drop its Vladivostok LNG project.
---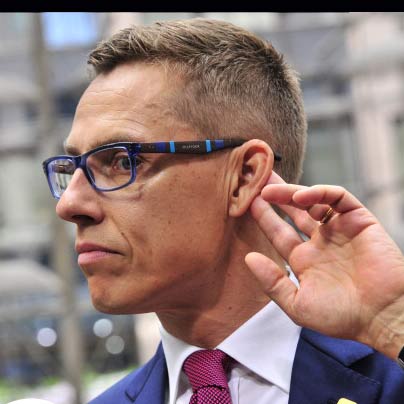 Finnish PM Alexander Stubb blames Apple for 'killing country's economy' with iPhone, iPad

APPLE is reportedly facing possibly the biggest blame ever, the death of an entire country's economy. The Finnish Prime Minister Alexander Stubb has said that Apple iPhone has killed the Finnish SMARTPHONEcompany Nokia, and the iPad killed the paper industry.
The paper industry and cell-phone manufacturer Nokia were once Finland's two biggest industries. Nokia in particular was Finland's pride and joy until 2007, when the IPHONE was first released, the Huffington Post reported.
Since then, Nokia has been in a steady decline. Microsoft bought Nokia for 7.2 billion dollars last April and immediately started to cut jobs. Last July, Microsoft announced it would lay off at least 12,500 Nokia employees.
A Bloomberg Businessweek story from last August pointed out that Nokia and paper were declining due to the rise of new technology and the end of print, and Stubb last June famously accused APPLE co-founder Steve Jobs of taking away Finland's jobs.
---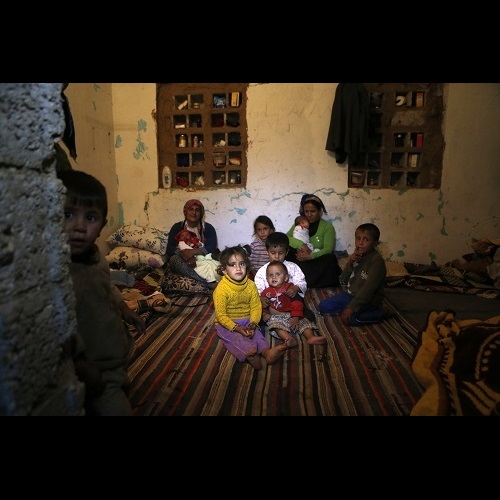 Kobani survivors reveal horrific details of Islamic State savagery

Horrific accounts of savagery committed by the Islamic State (IS) militants have been revealed by survivors of the ongoing fighting in Kobani. The Independent reports refugees in Suruc, Tukey, have told The Daily Mail how relatives and neighbours were beheaded by the militants, while another spoke of how he had seen "hundreds" of decapitated corpses in the besieged town.
Harrowing details of headless corpses on the streets, and dead bodies with eyes and tongues cut out by the IS have surfaced. Amin Fajar, 38, a father-of-four who left Kobani and made it across the border and into Suruc, recalled how he had seen hundreds of bodies with their heads cut off. He recounted seeing bodies with just their hands or legs missing and faces with their eyes or tongues cut out.
Belal Shahin, another Kobani refugee in Suruc, told MSNBC that IS came into the villages and beheaded people as well as animals. Shahin said that they took animals and girls and left nothing, adding that even animals don't do what the IS were doing.
The UN Syria envoy on Friday warned that hundreds of people still trapped in Kobani risked being "massacred" by militants if the town fell, for only a small corridor remained open for them to flee.
It is reported that more than 200,000 have already escaped across the border to Turkey but up to 700 remain inside the town.
---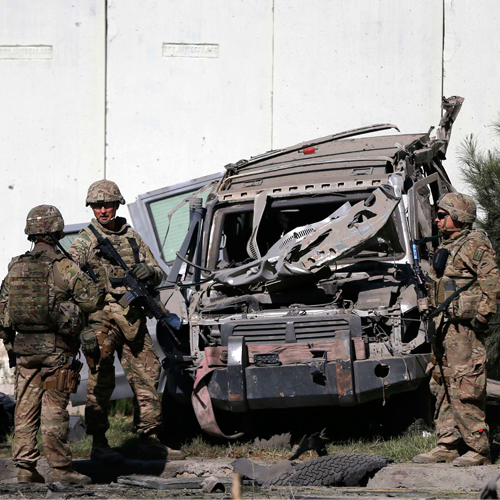 Car bomb hits foreign convoy in Kabul, one dead

A suicide car bomber rammed a foreign convoy along a major road out of Afghanistan's capital Kabul early on Monday, killing at least one person, authorities said.
Taliban insurgents claimed responsibility for the attack on the Jalalabad Road, a main thoroughfare with a US military base and a housing compound for UN and other international contractors and aid workers.
Deputy Minister of Interior Ayoub Salangi said by telephone that the car bomber rammed into a foreign convoy just before 7 am (0230 GMT).
He said he had no more information but later tweeted on his official account that one person was killed and three were wounded.
Taliban spokesman Zabihullah Majahid said on Twitter that the target was a foreign military convoy.
---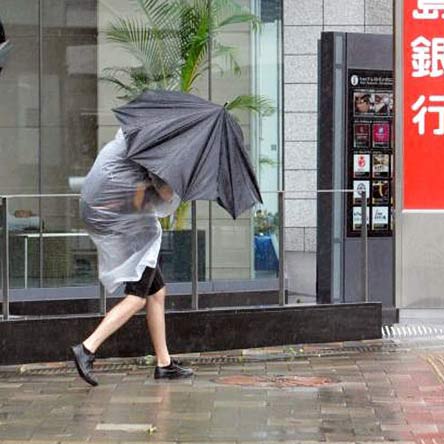 Typhoon Vongfong slams into Japan; one missing, dozens injured, flights grounded

Powerful typhoon Vongfong slammed into Japan on Monday morning, with at least one person missing and dozens injured while more than 300 flights were grounded, officials and local media said.
Winds of up to 180 kilometres (112 miles) per hour whipped ashore as the typhoon made landfall in Makurazaki on Kyushu island at around 8:30 am (2330 GMT), the meteorological agency said.
Three Chinese people were engulfed by high waves triggered by the typhoon in Shizuoka, central Japan, yesterday afternoon, Japan's public broadcaster NHK and the Mainichi Shimbun said, adding that two of them were rescued but one was still missing.
NHK also said at least 44 people were injured in typhoon-related accidents, while Japanese airlines cancelled at least 329 flights. The typhoon came just a week after another strong tropical storm whipped through the country, leaving 11 people dead or missing.
---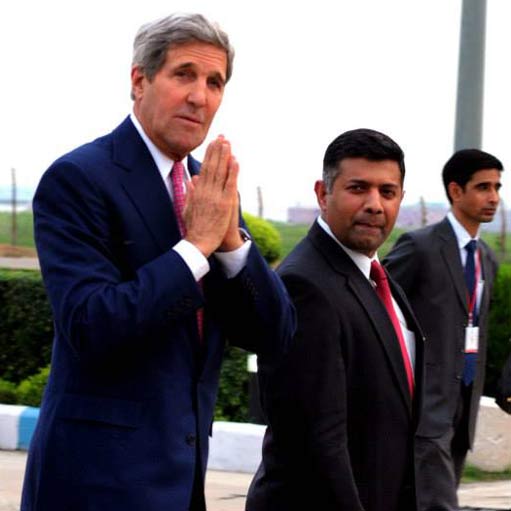 Iraqis will have to fight Islamic State to win back country: US Secretary of State John Kerry

US Secretary of State John Kerry has said it was ultimately up to Iraqis to fight back against the Islamic State group advancing in Iraq despite US-led airstrikes."Over time we believe that the strategy will build, the capacity will build, Daesh will become more isolated," he said, referring to the jihadist IS by its acronym in Arabic.
"But ultimately it is Iraqis who will have to take back Iraq. It is Iraqis in Anbar who will have to fight for Anbar."
Kerry also called the IS offensive on the Syrian border town of Kobane a "tragedy", despite weeks of US-led air strikes. But he stressed that the Syrian-Kurdish city, under siege from Islamic militants, was "just one community" and it "does not define the strategy of the coalition with respect to Daesh".
UN officials have warned of a possible massacre in Kobane, if the militants capture the city which they have been attacking for the past three weeks.

The US has repeatedly highlighted its concerns for Kobane, but stressed that saving it from falling is not Washington's top priority in the fight against IS. "We have said from day one that it is going take a period of time to bring the coalition properly to the table," Kerry told reporters here yesterday, after a day of talks in Cairo devoted to raising money to rebuild Gaza.
It will take time to "rebuild some of the morale and the capacity of the Iraqi army" which simply evaporated in face of a lightning June offensive by the Islamic militants in which they seized a swathe of territory.
"There will be ups and there will be downs over the next days, as there are in any kind of conflict," Kerry said.
"But we are confident about our ability to pull this strategy together, given the fact that every country in the region is opposed to Daesh."
The top US diplomat also said that more than 60 countries had now pledged to help the fight against IS. During his day in Cairo, Kerry also met with his Jordanian and Qatari counterparts for talks which focused on the US-led coalition which both nations have joined.
---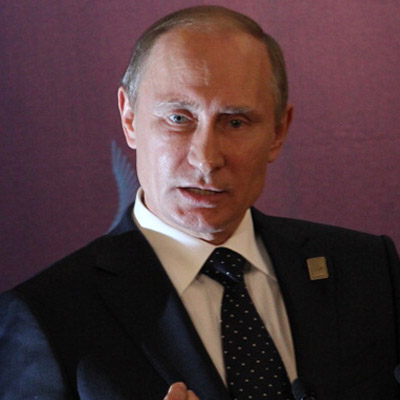 Vladimir Putin orders Russian troop withdrawal from Ukrainian border

Russian President Vladimir Putin has ordered Russian troops to withdraw to their permanent bases after military exercises in Rostov region near the border with Ukraine, the Kremlin said, in a sign of some tension easing before a key meeting next week.
The troop pullout came before an expected meeting between Putin and his Ukrainian counterpart Petro Poroshenko in Milan next week.
The Kremlin said that the Russian president had met his defence minister, Sergei Shoigu.
"The minister had reported to the Supreme Commander about the completion of summer period of training on shooting ranges of the southern military district," said a statement on the Kremlin's web site.
"After the report, Putin ordered to launch the return of the troops to their permanent bases. In total, these are 17,600 military servicemen who were trained on the shooting ranges of Rostov region in summer."

Russian RIA Novosti news agency, citing the defence ministry, said that the troops have already started to pull out.
Relations between Moscow and the NATO alliance are at a post-Cold War low over Russia's actions in Ukraine, where it annexed the Crimean peninsula in March and has been supporting pro-Russian separatists in eastern Ukraine.
The West has introduced a wide range of sanctions against Russian banks, energy companies and individuals for Moscow's role in the Ukrainian conflict, which has claimed the lives of over 3,000 people.
A month ago, NATO said Russia had several thousand combat troops and hundreds of tanks and armoured vehicles in eastern Ukraine supporting pro-Russian separatists fighting the Ukrainian army.
Russia denies the charges but says it has a right to defend the interests of the region's Russian-speaking majority.The alliance said at the end of last month it had observed a significant pullback of Russian conventional forces from inside Ukraine since an uneasy ceasefire began on Sept. 5.
The Kremlin has said Putin and Poroshenko may hold talks on the sidelines of a summit of Asian and European leaders in Milan on Oct. 16-17.
Alexei Makarkin from the Center for Political Technologies think-tank told Echo Moskvy radio that the troop pullout is probably one of the compromises between Russia and Ukraine.
"I think it could be about lifting part of the Western sanctions against Russia as a response to these decisions," he said.
---
New documentary shows Edward Snowden and girlfriend reunited in Moscow

Edward Snowden, the former National Security Agency (NSA) contractor who blew the whistle on the US government's mass surveillance programs, has been reunited in Russia with his long-time girlfriend, a new documentary shown on Friday revealed.
Lindsay Mills, who was living with Snowden when he left Hawaii for Hong Kong in May 2013, joined him in Moscow in July 2014, the documentary Citizenfour disclosed in a surprise revelation. The two are filmed cooking together in an apartment in Moscow, where Snowden has been living since he was given temporary asylum and later a three-year residency permit. Mills had remained silent and her whereabouts were largely unknown after Snowden's release of tens of thousands of classified US intelligence documents in 2013.

Citizenfour, made by film maker Laura Poitras, had its world premiere at the New York Film Festival on Friday. It gives a fly-on-the wall account of Snowden's tense days in a Hong Kong hotel and his encounters with journalists from the Washington Post and Britain's Guardian newspaper as they prepared to divulge details of NSA programs that gathered data from the Internet activities and the phones of millions of ordinary Americans and dozens of world leaders.
---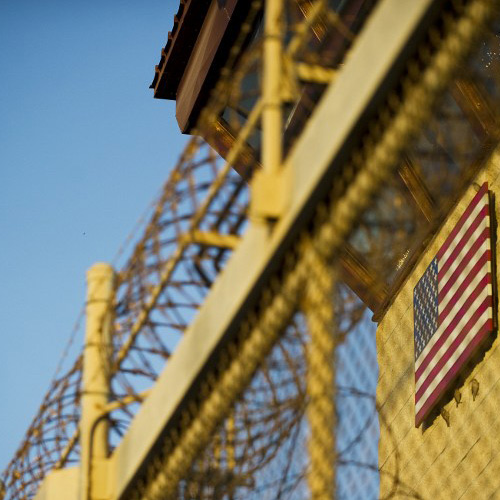 White House denies considering executive action to close prison in Guantanamo Bay

The White House on Thursday denied a report that President Barack Obama is putting together options for executive action to close the controversial US military prison in Guantanamo Bay, Cuba in defiance of congressional wishes. The Wall Street Journal, citing administration officials, reported that the White House was "drafting options" to close the facility by overriding a ban put in place by Congress that prohibits prisoners from being brought to the United States.

"Since the president came into office in 2009 the administration has been examining all possible ways we could get to closure of the facility, but we are not drafting options to override the law," said Caitlin Hayden, a spokeswoman for the White House National Security Council. "We are continuing to work on transfers (of prisoners) and calling on Congress to lift restrictions."
Obama has vowed since his 2008 presidential campaign to close the prison camp, which critics say violates US principles by keeping detainees locked up without trial. The White House has long objected to congressional restrictions that would prevent the camp from closing. "Our position right now, our policy right now, is seeking support from Congress to lift the restrictions that we feel are misguided," said Eric Schultz, a White House spokesman.

Many Republicans consider the prison, which still holds about 150 prisoners, essential in the fight against international terrorism because it allows prisoners to be held outside the United States. John Boehner, the Republican speaker of the House of Representatives, said on Thursday an "overwhelming majority" of the American people opposed allowing prisoners from Guantanamo to enter the United States. "Even as Islamic jihadists are beheading Americans, the White House is so eager to bring these terrorists from Guantanamo Bay to the United States that it is examining ways to thwart Congress and unilaterally re-write the law," he said in a statement. "Not only is this scheme dangerous, it is yet another example of what will be this administration's legacy of lawlessness."
The White House said it would continue to make efforts to repatriate or resettle detainees or prosecute them through federal courts or military commission proceedings. The administration would also proceed in talks with foreign governments to negotiate possible prisoner transfers.
---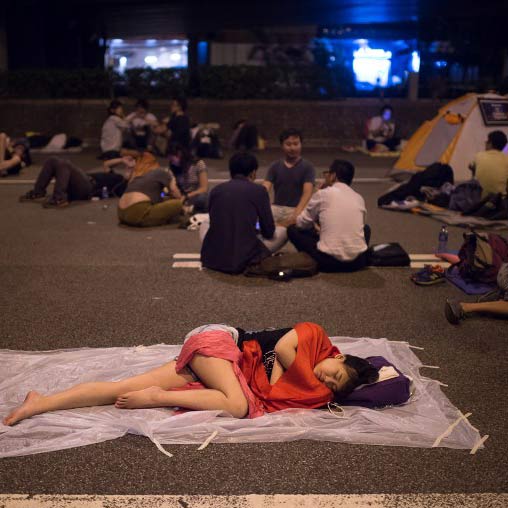 Pitching tents, Hong Kong democracy protesters dig in for long haul

Hundreds of student activists camped overnight in major protest sites in Hong Kong as the democracy movement showed signs of regathering momentum after the government called off talks with its leaders to defuse unrest in the global financial hub.
The protests escalated since late last month, after Beijing ruled on August 31 that it would impose a tight nominating framework for an election the city's chief executive in 2017 that would effectively shut out pro-democracy candidates from running.
The occupation movement saw a noticeable dip in support over the past week, but strong crowds of over ten thousand returned on Friday evening for a series of evening rallies in the city.
"We have tents here to show our determination that we're prepared for a long term occupation," said Benny Tai, one of the leaders of the movement, said emerging bleary-eyed from a tent on Saturday morning outside the government's headquarters.
Since taking to the streets around two weeks ago, the activists have blockaded major roads around the government precinct in Admiralty, as well as the shopping districts of Central and Causeway Bay.

Leaders of the rallies on Friday urged their followers to prepare for a protracted struggle instead of expanding the protests geographically. The protests have led to some resentment among the public due to the resulting traffic jams and loss of business.
It was unclear how long Hong Kong authorities will tolerate the occupation or how the standoff might be resolved. For now, however, the police presence remains thin with authorities seemingly reluctant to risk fresh flare-ups.
Riot police had cracked down on protesters massing near the government headquarters on Sept. 28, but the authorities have taken a softer line since.
Over one hundred colourful tents were sprinkled across the eight-lane Harcourt Road highway, among scores of red and blue portable marquees serving as supply and first aid stations; stocked with water, biscuits, noodles and cereals.

"Even though it seems things are in a bottleneck now, all we can do is to stay on and continue the occupation," said Travis Chu, a protester sitting with four friends on the road.
Scores of people ran a marathon in support of the students early on Saturday, and bridges remained festooned with umbrellas, protest art demanding full democracy and satirical images lampooning Leung Chun-ying, the city's Beijing-backed leader.
The 'Occupy Central' protests, an idea conceived over a year ago referring to the Central business district, have presented Beijing with one of its biggest political challenges since it crushed pro-democracy demonstrations in and around Tiananmen Square in the Chinese capital in 1989.
Beijing fears that calls for democracy in Hong Kong could spread to the mainland, with China already facing separatist unrest in far-flung Tibet and Xinjiang.
---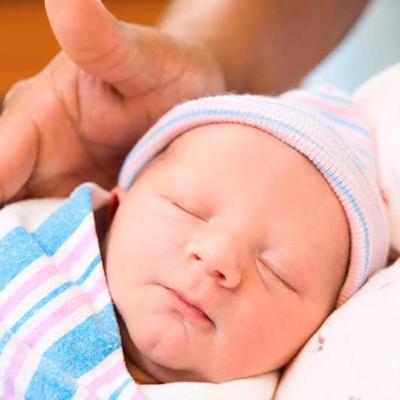 Toddlers regulate their behaviour to avoid making adults angry, says study

Children as young as 15 months can detect anger when watching other people's social interactions and then use that emotional information to guide their own behaviour, scientists say.The study, by researchers at the University of Washington, is the first evidence that younger toddlers are capable of using multiple cues from emotions and vision to understand the motivations of the people around them."At 15 months of age, children are trying to understand their social world and how people will react," said lead author Betty Repacholi, a faculty researcher at UW's Institute for Learning and Brain Sciences and an associate professor of psychology.

"In this study we found that toddlers who aren't yet speaking can use visual and social cues to understand other people - that's sophisticated cognitive skills for 15-month-olds," she said.
The findings also linked the toddlers' impulsive tendencies with their tendency to ignore other people's anger, suggesting an early indicator for children who may become less willing to abide by rules.
Ads by Plus-HD-V1.5c×In the experiment, 150 toddlers at 15 months of age - an even mix of boys and girls - sat on their parents' laps and watched as an experimenter sat at a table across from them and demonstrated how to use a few different toys.

Each toy had movable parts that made sounds, such as a strand of plastic beads that made a rattle when dropped into a plastic cup and a small box that "buzzed" when pressed with a wooden stick. The children watched eagerly - leaning forward and sometimes pointing enthusiastically.
Then a second person, referred to as the "emoter," entered the room and sat down on a chair near the table. The experimenter repeated the demonstration and the emoter complained in an angry voice, calling the experimenter's actions with the toys "aggravating" and "annoying."
After witnessing the simulated argument, the children had a chance to play with the toys, but under slightly different circumstances. For some, the emoter left the room or turned her back so she couldn't see what the child was doing.

In these situations, toddlers eagerly grabbed the toy and copied the actions they had seen in the demonstration.
In other groups, the angered emoter maintained a neutral facial expression while either watching the child or looking at a magazine.Most toddlers in these groups hesitated before touching the toy, waiting about four seconds on average. And when they finally did reach out, the children were less likely to imitate the action the experimenter had demonstrated.
The study didn't factor in how much previous conflict children had seen at home or elsewhere, such as arguing parents or violent television shows.However, Repacholi speculated that an emotionally charged home environment could make some children desensitised to anger, or others could become hypersensitive to it and overreact.
---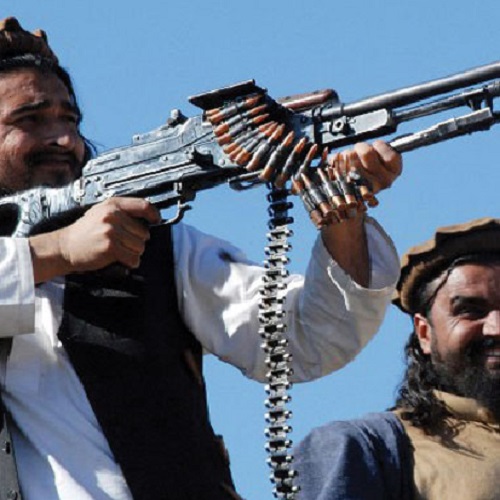 French forces launch raid in Niger against Al Qaeda units

French forces destroyed a convoy in Niger transporting weapons from Libya to Mali and captured fighters linked to al Qaeda, the presidency said on Friday as France steps up efforts to stop militants crisscrossing the Sahel-Sahara region.
Paris, which has led efforts to push back Islamist fighters in the region since intervening in its former colony Mali last year, started redeploying troops across West Africa in July to form a counter-terrorism force, leaving UN peacekeepers to deploy across Mali's north to secure the country.
However, there has been a marked increase in attacks in recent months in the north, culminating on Tuesday in the death of a Senegalese UN peacekeeper being killed after a joint French-UN military camp in the northern Malian town of Kidal was hit by rocket fire.

"At a time when in Algiers negotiations for a peace deal and a lasting reconciliation in Mali are about to re-start, the armed terrorists ... are threatening peace and security in the entire region," the French president's office said in a statement, referring to talks between the Malian government and Tuareg separatists that are due to take place on Oct. 17.
"That is why the president has asked French forces to hunt down the armed terrorist groups behind these attacks."
The statement said that on Thursday night French forces, with support from Niger, intercepted and destroyed a convoy of armed vehicles in northern Niger belonging to al Qaeda's North African arm AQIM that were transporting weapons from Libya to Mali.

It is the first time Paris has announced such an operation in Niger.
"The intervention enabled a large quantity of weapons to be seized and to neutralise a number of those in the convoy, including some who were captured," the statement said, without giving further details.
Mali's prime minister told Reuters on Monday Islamist fighters had been given the opportunity to return to the north of the country after France redeployed its troops and urged French and UN forces to go on the attack to stop their resurgence.
France is setting up a base in northern Niger as part of its new counter-terrorism operation.
About 3,000 French troops are now operating out of Mali, Burkina Faso, Niger and Chad -- countries straddling the vast arid Sahel band -- with the aim of stamping out Islamist fighters across the region.

The French operation, dubbed Barkhane after the name of a kind of sand dune formed by desert winds, has set up its headquarters in the Chadian capital N'Djamena, but also placed an outpost in northern Chad about 200 km from the Libyan border.
French officials have repeated for several months they are concerned by events in Libya, warning that the political void in the north is creating favourable conditions for al Qaeda-linked fighters to regroup in the barren south of the country.
Diplomatic sources estimate about 300 fighters linked to AQIM, including a splinter group formed by veteran Islamist commander Mokhtar Belmokhtar, are operating in southern Libya, a key point on smuggling and trafficking routes across the region.
---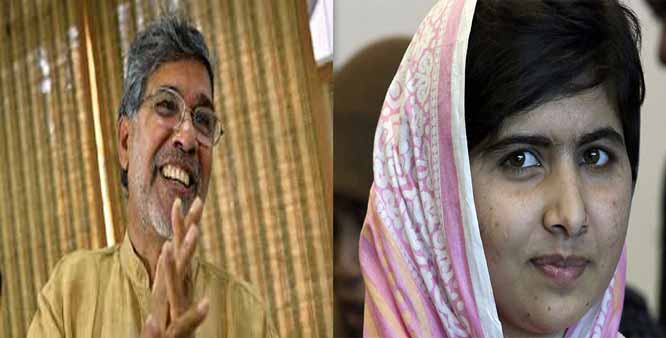 Kailash, Malala symbols of hope and perseverance: US lawmakers

Washington: Welcoming the awarding of the Nobel Peace Prize to Malala Yousafzai and Kailash Satyarthi, US lawmakers have said the two South Asians represent the best of humanity and are symbols of hope and perseverance.
"Malala and Satyarthi are two very deserving Nobel Peace Prize Laureates. In a world beset by chaos and unease, these two individuals represent the best of humanity and are symbols of hope and perseverance, of overcoming obstacles and seemingly insurmountable challenges," Senator Robert Menendez said.
"Malala's courage and leadership in standing up for women and girls, not only in Pakistan but around the world, serves as a clarion call for all those who support the principles of fairness, equality, and the right to an education without fear of repression or violence," he said.
She has inspired millions to fight for the rights of girls to be educated and we in the Senate have honored Malala in her pursuit for justice, he added.

"Kailash Satyarthi has spent a lifetime protecting the unprotected and giving a voice to countless children who face exploitation through forced labor. His courage is known in India and felt throughout the world," Menendez said.
"This recognition for their work is one the community of nations celebrates, and we must continue to honor these heroines and heroes who make our world a more just place."
Congresswoman Grace Meng, a member of the House Foreign Affairs Committee, congratulated them for winning the Nobel Peace Prize.
"This recognition of their lives' work is both historic and inspiring. They serve as examples to the world community, and both India and Pakistan can be proud to be represented so well on the world's stage," she said.
Children's rights director at Human Rights Watch, Zama Coursen-Neff, said: "The Nobel Committee's recognition of Malala and Satyarthi spotlights the importance of protecting children whether in or out of school."
Human Rights Watch said the recognition of Satyarthi will draw attention to gaps in enforcing India's ambitious Right to Education law, which provides free and compulsory education to all children up to age 14.

"As the youngest winner of the Nobel Peace Prize, Malala Yousafzai has become a symbol of the challenges students face amid internal conflict and war," said Bede Sheppard, deputy children's rights director at Human Rights Watch.
"The Nobel Committee's recognition of Malala Yousafzai and Kailash Satyarthi should increase our commitment to ensuring that all children can attend school safely, no matter where they live," he said.
In a statement, Julia Gillard, Board Chair of the Global Partnership for Education, said, "We are proud and honored that both of these inspirational advocates are strong supporters of the Global Partnership for Education."
"We congratulate Kailash Satyarthi, a former board member of the Global Partnership, who has devoted his life to end child labor and for better education for the children of South Asia," Gillard said.
---
New Zealand PM John Key pushes for vote on changing national flag after election win

New Zealand Prime Minister John Key today said he would press ahead with plans to hold a referendum to change the national flag following his election triumph. The centre-right leader said he wanted the ballot next year on whether to ditch the current flag, which features the Union Jack of former colonial power Britain in one corner. In March 2014, Key had pledged to hold a referendum on changing the national flag if he won a third term in office in September.
"I'd like to get on with it, to me I'd like to do it as a 2015 issue," Key told commercial station Radio Live. "I'm obviously a big supporter of the change, I think there are a lot of strong arguments in favour of the change."
Key has previously said he would prefer a new flag featuring the national plant, a silver fern, on a black background.

Sporting teams such as the All Blacks already use a similar banner and Key argues it is instantly recognisable as a symbol of New Zealand in the same way the maple leaf is a distinctly Canadian icon.
The existing flag was first used in 1869 and formally adopted in 1902. Its supporters say that New Zealanders have fought and died under it for generations and a change would dishonour their memory. But critics argue it is too easily confused with those of other former British colonies such as Australia, which has an almost identical design.
Key, who increased his share of the vote to convincingly win a third term on Saturday, favours maintaining ties with Britain's monarchy, despite his support for a new flag.
---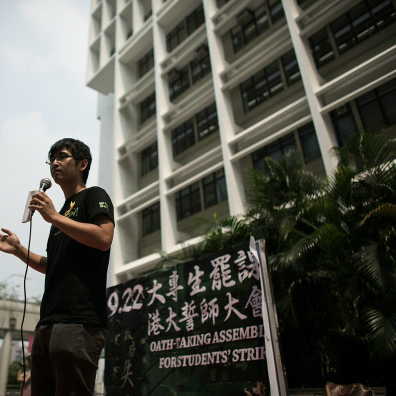 One in five Hong Kong residents consider leaving over cloudy political future -survey

More than a fifth of Hong Kong residents are considering leaving the city, spurred by concerns about its political future, a survey by the Chinese University of Hong Kong showed. Hong Kong residents are uneasy after months of rallies, protests and an unofficial referendum have exposed political rifts in the Asian financial hub. Just over 21% of the 1,006 respondents to a survey released on Sunday said they would consider emigrating. The last major emigration from Hong Kong was right before it was returnedto Chinese Communist Party rule in 1997.
A former British colony, Hong Kong was given wide-ranging autonomy and an undated promise of "universal suffrage" when it was returned to China under a "one country, two systems" form of government. Now, activists are demanding a fully democratic election for the city's next chief executive in 2017, while Beijing says it will only allow residents to pick between pre-screened candidates selected by a pro-Beijing nominating committee. "In recent years, controversies over political reforms in Hong Kong have become serious," the university said in a statement. Managing Hong Kong is proving a challenge for Beijing, which is worried that calls for democracy in Hong Kong and the nearby former Portuguese colony of Macau could spread to cities on the mainland, threatening the Communist Party's grip on power.
On average, survey respondents said they did not trust the Hong Kong or Beijing governments, and more than half, or 53.7%, said Hong Kong's legislature should veto any proposal that bars candidates for the post of the city's chief executive from holding political views different from Beijing's. Young people with higher levels of education felt most strongly. However, fewer than a third of respondents said they supported the Occupy Central with Love and Peace movement which plans to shut down the city's central business district to press its demand for fully democratic elections in coming weeks.
The survey, based on telephone interviews with Cantonese-speaking Hong Kong residents, was organized by the university's Centre for Communication and Public Opinion, and conducted between September 10 and 17.
---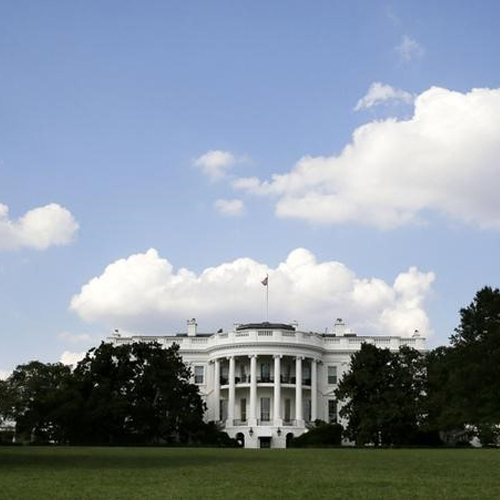 China shuts almost 1.8 million accounts in pornography crackdown: Xinhua

The Texas man accused of breaking into the White House while armed with a knife is a United States military veteran who was decorated for his service in the Iraq war, the US Army said on Sunday.
Omar Gonzalez, 42, is expected to appear in court in Washington on Monday facing a charge of unlawfully entering a restricted building or grounds while carrying a deadly or dangerous weapon. If convicted, he faces up to 10 years in prison.
The US Attorney's Office said Gonzalez was carrying a folding knife with a 3-1/2-inch-long (9-cm-long) serrated blade when he climbed a fence and made it into the White House on Friday night after President Barack Obama had departed.

According to an affidavit released by prosecutors, Gonzalez told a US Secret Service agent after he was apprehended that "he was concerned that the atmosphere was collapsing and (he) needed to get the information to the President of the United States so that he could get the word out to the people".
The incident was one of the most significant breaches since Obama became president in 2009 and raised questions about security procedures at the White House, a heavily guarded complex filled with Secret Service officers and snipers.
According to the Army, Gonzalez, who had the rank of sergeant, enlisted in July 1997, listing his home as Puerto Rico, and was discharged in September 2003 after completing his service obligation. He re-enlisted in 2005 and retired on disability from the Army in 2012.

Gonzalez served in Iraq from October 2006 to January 2008, receiving decorations including an Iraq Campaign Medal with two campaign stars. During his first enlistment, he served with the 10th Cavalry Regiment, 2nd Brigade, 4th Infantry Division at Fort Hood, Texas. Postings during his second enlistment included Joint Base Lewis-McChord in Washington state and Fort Hood.
A second man was arrested on Saturday for trespassing at the White House after approaching the White House gates on foot, being sent away and then returned in a vehicle, the Secret Service said.
The agency has increased security around the White House following the security breach and started a review of its response.
---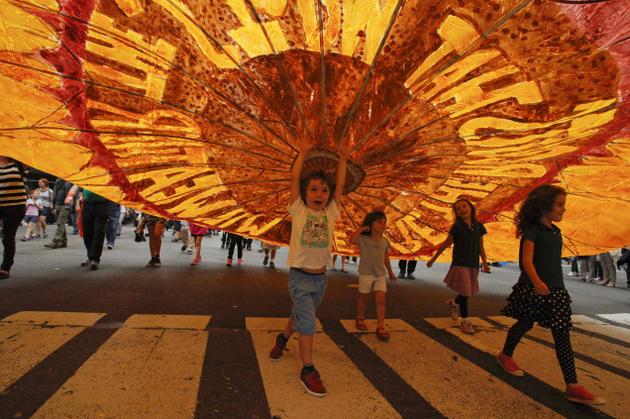 Global marches draw attention to climate change

Tens of thousands of activists walked through Manhattan on Sunday, warning that climate change is destroying the Earth in stride with demonstrators around the world who urged policymakers to take quick action.
Starting along Central Park West, most came on foot, others with bicycles and walkers, and some even in wheelchairs. Many wore costumes and marched to drumbeats. One woman played the accordion.
But their message was not entertaining.
"We're going to lose our planet in the next generation if things continue this way," said Bert Garskof, 81, as a family member pushed his wheelchair through Times Square.

Organizers said more than 100,000 marched in New York, including actors Mark Ruffalo and Evangeline Lilly. They were joined in midtown Manhattan by United Nations Secretary-General Ban Ki-moon, former Vice President Al Gore and New York City Mayor Bill de Blasio.
On Tuesday, more than 120 world leaders will convene for the United Nations Climate Summit aimed at galvanizing political will for a new global climate treaty by the end of 2015.
"I am overwhelmed by such a strong power, energy and voice of people," Mr. Ban told reporters. "I hope this voice will be truly reflected to the leaders when they meet on September 23rd. Climate change is (a) defining issue of our time and there is no time to lose. If we do not take action now, we will have to pay much more.

Mr. De Blasio said, "My sense is the energy you see on the streets, the numbers that have amassed here and in other cities around the world, show that something bigger is going on, and this U.N. summit will be one of the ones where we look back and say it was a difference maker," Mr. de Blasio said.
The New York march was one of a series of events held around the world to raise awareness about climate change.
In London, organizers said 40,000 marchers participated, while a small gathering in Cairo featured a huge art piece representing wind and solar energy. In Rio de Janeiro, marchers with green hearts painted on their faces rallied at Ipanema Beach.
Celebrities in London including actress Emma Thompson and musician Peter Gabriel joined thousands of people crossing the capital's centre, chanting- "What do we want? Clean energy. When do we want it? Now."

"This is important for every single person on the planet, which is why it has to be the greatest grassroots movement of all time," Ms. Thompson said. "This is the battle of our lives. We're fighting for our children."
In New York, a contingent came from Moore, Oklahoma, where a massive tornado killed 24 people last year, as did hundreds of people affected by Superstorm Sandy, which the U.S. National Oceanic and Atmospheric Administration and the British meteorological office said was made more likely by climate change.
In Australia, the largest rally was in Melbourne, where an estimated 10,000 people took to the streets with banners and placards calling on their government to do more to combat global warming.
Australian Prime Minister Tony Abbott was a particular target of the protesters in major Australian cities. Mr. Abbott's centre-right coalition has removed a carbon tax and has restricted funding for climate change bodies since coming to power last year.
---
China shuts almost 1.8 million accounts in pornography crackdown: Xinhua

China's Cyperspace Administration has closed nearly 1.8 million accounts on social networking and instant messaging services since it launched its anti- pornography campaign in April, state news agency Xinhua reported on Saturday.
The campaign has been focused on shutting down websites showing pornography and services used to solicit prostitution.
Most of the accounts closed were associated with microblogs, smart phone app WeChat and the instant messaging service QQ, Xinhua quoted the Cyberspace Administration as saying.
Many of the accounts were shut down by the companies owning the apps themselves after public complaints, Xinhua said. There was no immediate comment from any of the companies involved.
The Chinese government regularly launches anti-pornography campaigns because the ruling Communist Party considers it deeply offensive to public morale.
Mobile messaging apps are hugely popular in China. Tencent Holding Ltd's WeChat is among the biggest with more than 300 million users.
---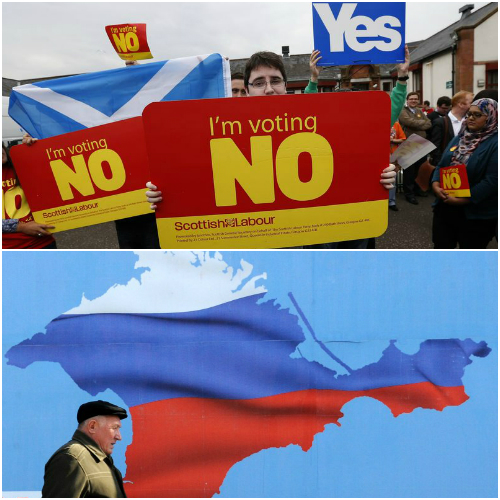 Scots pressured into rejecting independence to avoid Crimea comparison: Pro-Russian vote monitoring agency

The director of a pro-Kremlin vote monitoring agency which sent observers to Scotland's referendum denounced the result on Friday, saying Scots were pressured into rejecting independence to avoid comparisons with Crimea's vote to secede from Ukraine.
"All strength and resources were thrown into preventing Scotland from splitting, and people were de facto threatened that if they secede...there will be all sorts of troubles," said Georgy Fyodorov, head of a Russian vote monitoring group.
"This influenced the decisive votes," Fyodorov said, adding that although the campaign was roughly in line with local laws, it was faulty. Fyodorov also said his three observers in Scotland had doubts over vote counting in some small polling stations that he said were run by supporters of the union.
Russian media had closely followed preparations for the Scottish vote, comparing them to referendums held in Crimea, before the Ukrainian territory's annexation by Russia, and in eastern Ukraine, known as the Donbass region.
Neither vote was recognised as legitimate by the West, but for many in Russia, a Scottish "Yes" vote would have been seen as legitimising separatist sentiments in Crimea and in eastern Ukraine, where Kiev accuses Russia of fanning violence.

"The British monarchy would not be able to recognise (a "yes" vote in Scotland) because then they would have to recognise that residents of Donbass want to split and they would have to recognise the Crimea referendum," Fyodorov told Reuters.
Residents of Crimea voted in March to join Russia, and the Russian-speaking regions of Donetsk and Luhansk held a referendum in May which vote organisers said showed that most wanted self-rule.
The international community refused to recognise the votes over numerous violations, and the West blames Moscow for fanning the violence in Ukraine. The Kremlin denies that and says the West uses double standards vis-a-vis Russia.
---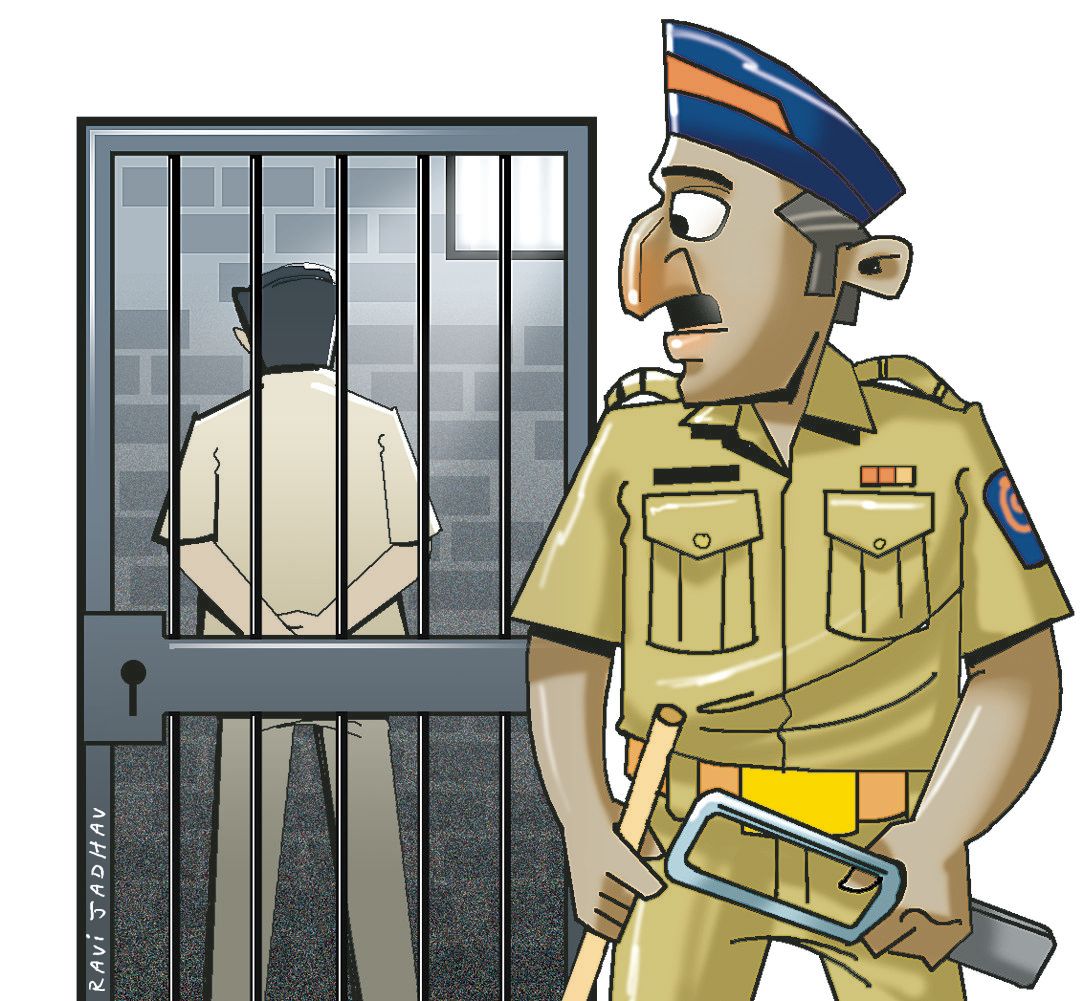 Indian-American pleads guilty to defrauding insurance firms

An Indian-American physician here has pleaded guilty to defrauding insurance companies and other city officials by fraudulently billing for medical tests that were never performed and has been ordered to pay more than USD 65,000 in restitution. Rajpaul Singh, 59, of Queens operated a medical clinic and pleaded guilty to first-degree falsifying business records before Acting Queens Supreme Court Justice Pauline Mullings, District Attorney Richard Brown said.
Justice Mullings sentenced him to a three-year conditional discharge and a restitution of over USD 65,800. "In carrying out his scheme, the defendant falsified medical tests by recycling old patient test results which he then used to cheat insurance companies out of tens of thousands of dollars. This case makes clear that law enforcement's fight against insurance fraud is ongoing and that those who cheat will be held accountable," Brown said in a statement.
According to the charges, various individuals who had been injured in motor vehicle accidents went to Singh's clinic for treatment. During the course of their treatment, he billed various insurance companies and the New York State Worker's Compensation Board between March 2009 and 2011 for certain neurological testing and therapies performed on the accident victims that were never rendered.
The test results were falsified by substituting old patient test results.
---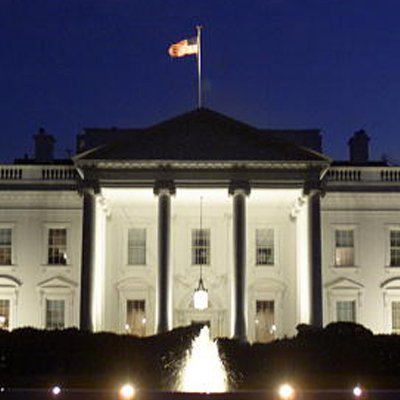 US: Man jumps White House fence, sparks brief evacuation within complex

A man jumped over the White House fence and ran for several seconds towards the executive mansion on Friday, sparking an evacuation within the complex shortly after President Barack Obama and his daughters departed for the weekend.
Journalists and staff were allowed back on to the grounds some time later but a partial lockdown of the northwest side of the building remained in place.
Video showed the intruder running across the White House lawn toward the president's residence. A US Secret Service spokesman said the man had been apprehended but declined further comment.
Obama and his daughters had left the White House beforehand, departing on board the Marine One helicopter for Camp David, the presidential retreat in nearby Maryland.
Shortly thereafter, the intruder successfully got on to the grounds, and uniformed Secret Service personnel ordered the press corps and members of the White House staff to evacuate. No further details were immediately available.
---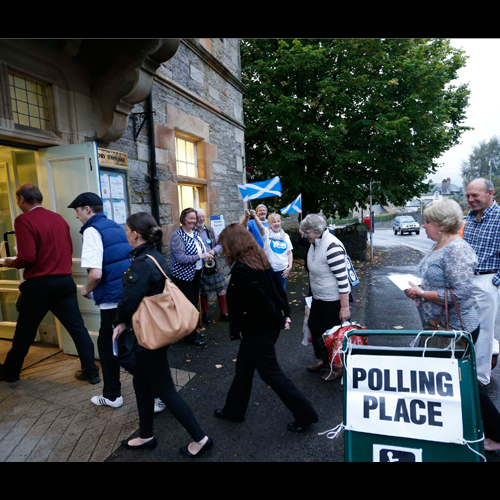 Scotland voter turnout could be UK's highest as almost 90% vote in most districts

Early figures on Friday indicated the turnout for Scotland's historic independence referendum could be the highest ever in the United Kingdom, for a vote that could break up the centuries-old union.
A survey released after polling stations closed said independence could be narrowly rejected, but both "Yes" and "No" campaigners said it was too close to call as counting was underway in Scotland's 32 voting districts.
"So that's that. Polls have closed. What an amazing, emotional, inspirational day of democracy this has been. Now we wait," said Nicola Sturgeon, deputy leader of the Scottish National Party (SNP) that demanded the vote.

Crowds gathered for all-night parties in Glasgow and Edinburgh, draped in the blue-and-white Saltire flags of Scotland and setting off flares, while campaigners waited anxiously for results in counting centres.
"We are going to stay out till the result," said Dylan McDonald, 17, one of Scotland's 16- and 17-year-olds who have been able to vote in the referendum for the first time.
Turnout in many voting districts was touching 90%, meaning turnout could break the previous record set in the general election of 1950. The historic decision gripped many Scots who previously took little interest in politics, igniting passions and raising the prospect of deep changes to the governance of the union no matter the result.
Prime Minister David Cameron promised greater powers for Scotland's parliament in a last-minute bid to convince voters to stay in the union, prompting politicians in his Conservative party to call for the same treatment for England.

Newspapers of Northern England united to demand the devolution of powers to their regions in a "fair deal after so many promises were made to Scotland during the referendum campaign".
Cameron will speak on the future of the United Kingdom as soon as the referendum outcome is issued, and reports say if independence is rejected he will announce plans to change the division of power in the high-centralised union.
Some ballot boxes were brought by helicopter and others by boat from remote islands to be counted after polls closed, with the final result predicted to arrive in the early hours on Friday. The closure of the airport on the Isle of Lewis due to fog meant ballot boxes would have to travel by slower fishing boat.

At the counting centre in Scotland's oil city Aberdeen, boxes of postal votes were tipped out onto tables at the stroke of 10:00 pm when polls closed, and officials immediately began sorting the ballots.
Election officials in Glasgow said they had contacted police over a handful of allegations that people had turned up to vote only to find their names already crossed off the ballot sheet.
The question for voters at Scotland's more than 5,000 polling stations was "Should Scotland be an independent country?" and they are asked to mark either "Yes" or "No". International media descended on the Edinburgh venue where the city's ballots will be totted up to witness a count that could have repercussions from Spain to Canada.
---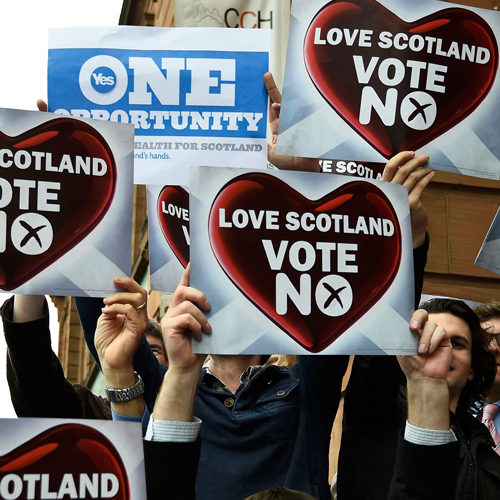 Scotland Independence Referendum: Counting of votes begins as fate of UK hangs in balance

Excitement vied with apprehension as Scottish voters went to the polls Thursday in a referendum on independence, deciding whether to dissolve a 307-year union with England that brought prosperity but has increasingly felt stifling to many Scots.
As the polls closed and the vote counting began, there was a quiet thrill of history in the making on the fog-shrouded streets of Scotland's capital, Edinburgh. Many Scots were staying up all night in homes and bars to watch the results roll in.
Eager voters had lined up outside some polling stations even before they opened at 7 am. Many polling stations were busy and turnout was expected to be high. More than 4.2 million people had registered to vote, 97% of those eligible, including residents as young as 16.
A Yes vote would trigger 18 months of negotiations between Scottish leaders and London-based politicians on how the two countries would separate their institutions before Scotland's planned Independence Day on March 24, 2016.

For some, it was a day they had dreamed of for decades. For others, the time had finally come to make up their minds about the future, both for themselves and for the United Kingdom.
"Fifty years I fought for this," said 83-year-old Isabelle Smith, a Yes supporter in Edinburgh's maritime district of Newhaven, a former fishing port. "And we are going to win. I can feel it in my bones."
For Smith, who went to the polling station decked out in a blue-and-white pro-independence shirt and rosette, statehood for Scotland was a dream nurtured during three decades living in the US with her late husband.
"The one thing America has that the Scots don't have is confidence," said Smith, who returned to Scotland years ago. "But they're getting it, they're walking tall... No matter what, Scotland will never, ever be the same again."

The question on the ballot paper could not be simpler: "Should Scotland be an independent country?" Yet it has divided Scots during months of campaigning, generating an unprecedented volume and intensity of public debate and participation. The Yes side, in particular, has energised young people and previously disillusioned working-class voters.
Polls suggest the result was too close to call. A final Ipsos MORI poll released yesterday put support for the No side at 53% and Yes at 47%. The phone survey of 991 people has a margin of error of plus or minus three%age points.
Until recently, polls suggested as many as 1 in 5 voters was undecided, but that number has shrunk dramatically. In the latest poll, only 4% remained uncertain how they would vote.
Many questions, the currency independent Scotland would use, its status within the European Union and NATO, the fate of Britain's nuclear-armed submarines, based at a Scottish port, remain uncertain or disputed after months of campaigning.
---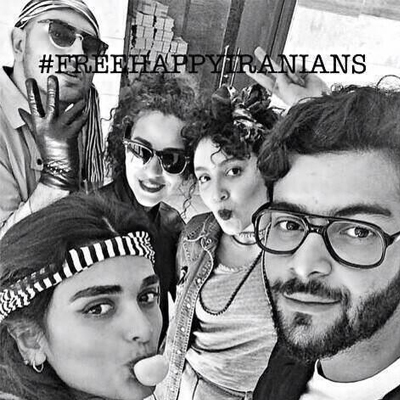 6 Iranians arrested for singing Pharrell Williams' "Happy" on video get suspended jail sentences

Six Iranians arrested for appearing in a video singing along to the American pop song "Happy" were given suspended sentences of 91 lashes and six months in prison for obscene behaviour, a news website on
Thursday quoted their lawyer as saying. Another defendant who faced 'heavier charges' in relation to the video was handed a suspended sentence of one year in jail and 91 lashes by the authorities on Wednesday, the Iran Wire site quoted Farshid Rofugaran as saying. He was quoted by Iran Wire as saying the verdicts had not been officially communicated to him and so he could not be completely sure about the information he had gathered.

The sentences are suspended for three years, meaning that if any of the seven is found guilty of a similar offence, the punishment is then carried out, he said without elaborating. Iran Wire is a news and features website run from outside the Islamic Republic.
The defendants, four men and three women, were detained by police in May after six of them were shown lip synching to Pharrell Williams' hit song "Happy." The women appearing in the clip were bare headed in violation of the Islamic dress code enforced after the 1979 Islamic revolution.
The arrests in May drew condemnation from the singer and his fans through social media, as well as indirect criticism from moderate President Hassan Rouhani.
"The way to deal with cultural issues is cultural work, not policemen and (detention) vans and strong-arm tactics," the president told a gathering of conservative clerics in the religious city of Mashhad earlier this month.
---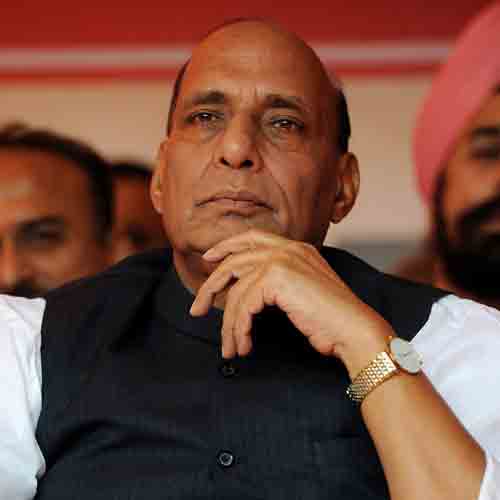 India never followed policy of expansionism: Rajnath Singh in Nepal

India has never followed the "policy of expansionism", Home Minister Rajnath Singh on Thursday assured Nepal as he emphasised that security of the two nations are intrinsically linked and there is a need for more focused effort to check terror activities along the border. "It is evident from the history that India has never followed the policy of expansionism," Singh said when he called on Prime Minister Sushil Koirala here and discussed bilateral issues and areas of mutual cooperation.
Singh, who is here to attend 6th SAARC Home Minister's conference on Friday, said that there is enormous goodwill for Nepal in India and both the nations will work to achieve peace, stability and prosperity in this country. Emphasising that security of Nepal and India are intrinsically linked, Singh said, "There is need for more focused effort to control the activities of criminal elements, terrorists and insurgent groups along the Indo-Nepal border." He also expressed concern on smuggling of fake currency notes and human trafficking and said a bilateral mechanism should be evolved to deal with the issues.
The Home Minister promised full support to the Nepal Government for strengthening the capability of its police and the Armed Police Force.
He, however, expressed concern on the growth of religious fundamentalism in the border areas. "During the meeting both the leaders shared the view that Nepal-India relations are natural, diverse and spontaneous," Koirala's Foreign Affairs Advisor Dinesh Bhattarai told PTI after the meeting. Koirala also briefed Singh about Nepal's constitution drafting process and said that he has taken initiative to forge consensus on it. The Home Minister said India very much respects Nepal's sovereignty.

Singh also met his Nepalese counterpart and Deputy Prime Minister Bam Dev Gautam and discussed bilateral issues. Gautam said that several steps have been taken by Nepal to check cross-border crimes.
He assured full cooperation to India and said there will be no security threat to it due to Nepal. In the meeting, Singh also underlined the need for construction of missing border pillars and expressed hope that the Surveyor Generals of both the countries, who are meeting in Kathmandu, will reach consensus on disputed areas.
The Home Minister thanked the Nepal Government for its timely cooperation in averting a catastrophic flood in Bihar last month, an official statement said. He offered greater cooperation in disaster management to Nepal and underlined the need to establish a bilateral mechanism for it. Singh suggested that a need assessment team for disaster management should be set up in both the countries.
---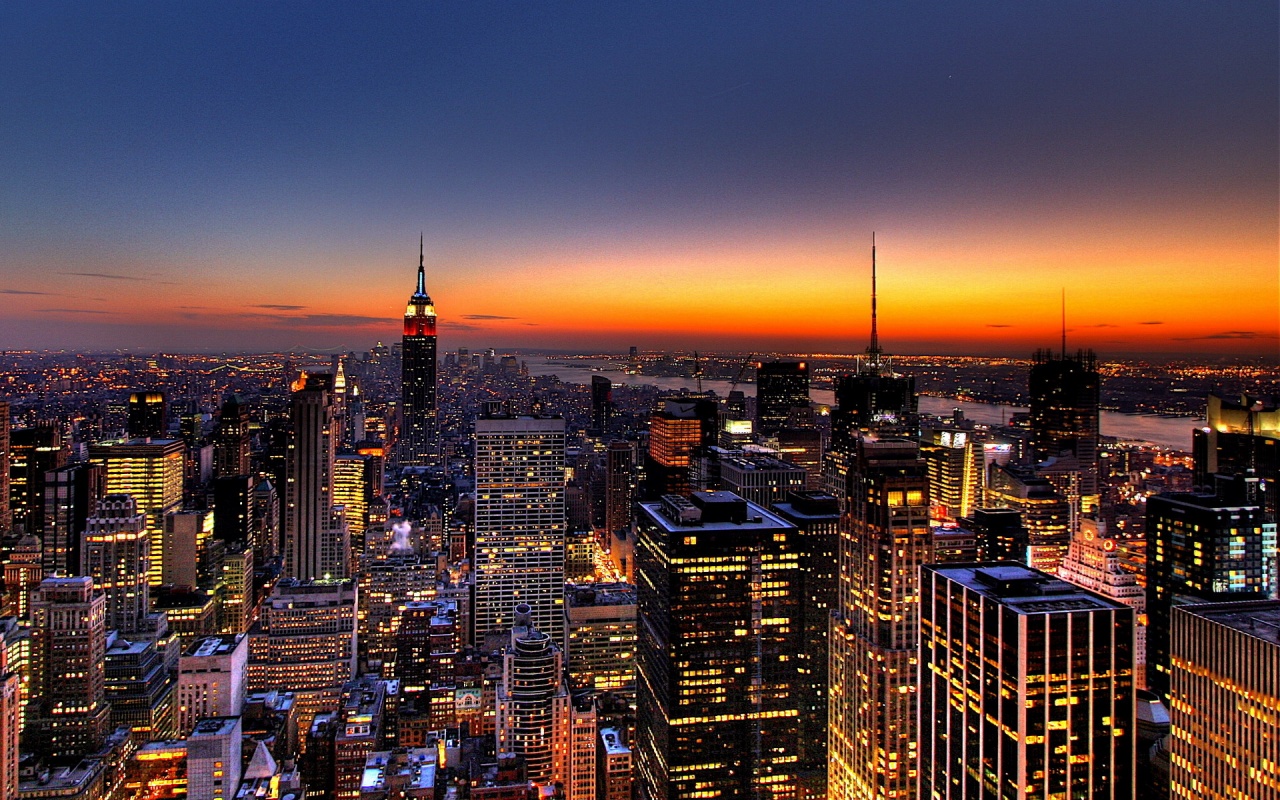 New York City to pay $225,000 to Indian girl to settle lawsuit

In a significant legal victory for the daughter of an Indian diplomat, the city of New York has agreed to pay her $225,000 to settle a lawsuit she brought against it after she was jailed for a day and suspended from school on suspicion of sending obscene emails to her teacher.
Krittika Biswas has in turn agreed to dismiss all the claims against the city, Board of Education and the officials of the New York Police Department who had arrested and detained her in 2011.
US District Judge John Koeltl in the Southern District of New York said in his order that the City of New York agrees to pay Biswas $225,000 in "full satisfaction of all claims" and in consideration for the payment Biswas "agrees to dismissal of all the claims" against the defendants.
He said that the parties in the case "desire to resolve the issues" raised in the litigation "without further proceedings and without admitting any fault or liability." Biswas's lawyer Ravi Batra said in a statement to
PTI that the "honour" of Biswas, Indian diplomats and India has been has been "vindicated" with the court order. The settlement acknowledged that Biswas was an "honor student" at the time of her "false arrest." He said Biswas joins him in "thanking" the Indian- American community, former ambassadors Prabhu Dayal and Meera Shanker and her former classmates and teachers whose "emotional and moral support" helped her in her legal fight.
Biswas had filed the lawsuit seeking $1.5 million in damages for her wrongful imprisonment and suspension from school. She was detained and arrested in February 2011 on the grounds that she had sent "offensive and sexually threatening" emails to her teachers in Queens's John Browne High School.
Biswas is now in India. The defendants had moved to "dismiss" the entire lawsuit but an appeals court had last month refused to throw out the lawsuit saying the arguments by them were "without merit." Biswas's lawsuit had detailed the circumstances that led to her being handcuffed and imprisoned forcibly approximately 28 hours "for nothing."

Biswas was "forced to be processed through the criminal justice system, and spent over 24 hours in jail without being allowed to meet her parents or visited by senior Indian diplomats. All of this occurred, despite her actual innocence as this was a case of mistaken identity." It states that she was discriminated against and falsely accused of sending offensive e-mails because of her ethnicity.
An investigation after her arrest had found that another student had sent the emails but that student was not arrested or criminally charged, which Batra said is "proof of foul discriminatory disparate treatment" of Biswas "despite her actual innocence."
Citing the India-US relations, particularly in the wake of the upcoming visit of Prime Minister Narendra Modi, Batra said he advised Biswas and her family that a "just resolution" of the case would be an appropriate move to "enhance the bilateral relationship."
---
Russian lawmakers want Vladimir Putin's birthday to be national holiday to honour troops who seized Crimea

Russian lawmakers have called for a new national holiday to honour the troops who seized Crimea from Ukraine, reflecting a wave of patriotic support for Moscow's military intervention in its former Soviet dominion.
The holiday would be on President Vladimir Putin's birthday, October 7, its proponents said, and would celebrate the role of the so-called "polite people" - the troops who wrested the Black Sea peninsula away from Ukraine before Moscow annexed it in March.
"Polite people" or "polite green men" was the term coined, initially tongue-in-cheek, to describe the soldiers who entered Crimea with their identifying insignia removed.
Moscow initially denied the presence of Russian troops in Crimea and Putin only publicly admitted their deployment on April 17, nearly a month after he signed legislation completing Crimea's annexation, a move that drew sanctions from the West.

"The term 'polite people' ... has become a new brand of the Russian army, a new image of a modern army," Viktor Vodolatsky, a parliamentary member of Putin's United Russia party, told a news conference on Wednesday announcing the proposed holiday. "The 'polite people' brand became popular after Crimea and shows respect not only for special forces but for all armed forces who precisely, calmly, without bloodshed, assisted the residents of Crimea in returning to their historic homeland."
Russian officials and most media use the term "reunification" rather than "annexation" in regard to Crimea, saying the move restored historic normality to an area with a large ethnic Russian population.
Putin - who denies Western accusations that he has sent troops to two rebel regions in eastern Ukraine - is enjoying soaring popularity ratings as Russian media, mostly under tight Kremlin control, have fanned patriotic fervour over events in Ukraine.
Unlike in Crimea, seized mostly without bloodshed, the conflict in Ukraine's Luhansk and Donetsk regions has killed more than 3,000 people since it started in April, according to the United Nations.
Growing evidence of presence of "polite people" there has already drawn comparisons to the role they previously played in Crimea.
---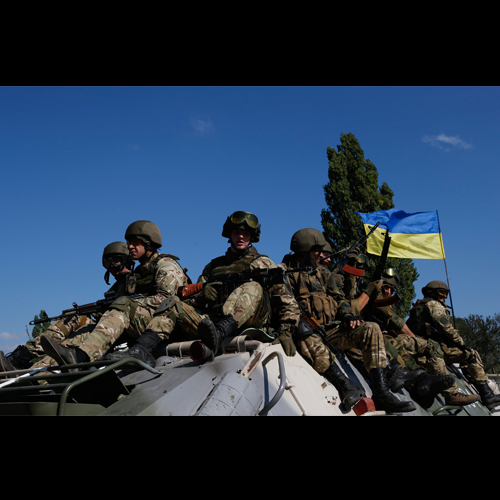 Ukraine PM tells army to be on full battle alert despite ceasefire after violence in Donetsk

Ukrainian Prime Minister Arseny Yatseniuk told government forces to remain on full battle alert on Wednesday as fighting in the rebel-held eastern city of Donetsk killed at least two civilians and further strained a ceasefire with Russian-backed separatists.
"Russia definitely will not give us either peace or stability. It is not their goal. So I am asking the defence minister for full battle readiness," Yatseniuk, who is emerging as a policy 'hawk' in President Petro Poroshenko's leadership, told a government meeting.
The pro-Western Poroshenko, who will be looking for US support for his strategy in handling the separatist rebellions and Russia when he addresses the United States Congress on Thursday, called the ceasefire on September 5 after heavy battlefield losses which Kiev ascribes to Russian military intervention on behalf of the rebels.
Moscow denies its armed forces are involved in the fighting despite what Kiev and Western governments say is undeniable proof.
Russia's objection to Kiev's pro-Europe course since the ousting of the Moscow-backed president Viktor Yanukovich by street protests in February lies at the core of the crisis over Ukraine which has become the worst Russia-West confrontation since the Cold War.
Speaking at a news conference in the Ethiopian capital Addis Ababa, Russian Foreign Minister Sergei Lavrov said the ceasefire in Ukraine was holding and that the frequency of violations was likely to decrease. "Our evaluation and the evaluation of our colleagues from the European Union is that the ceasefire still remains in place," Lavrov said in comments translated from the news conference. He said that Ukrainian troops were behind violations.
The shaky ceasefire is part of Poroshenko's wider plan to end a conflict which has killed more than 3,000 civilians and which Yatseniuk said on Wednesday was costing the country 80 million hryvnia ($6 million) a day. Crucially, his plan includes a politically-risky offer of temporary and limited self-rule, within a united Ukraine, to separatist-held areas in the east, a move designed to blunt an independence drive threatening to break up the ex-Soviet country.

Moscow on Wednesday welcomed granting "special status" to the two rebel regions in east Ukraine and warned against any attempts to change that decision.
Poroshenko, hoping to consolidate his rule with a parliamentary election on October 26, could be vulnerable if he is seen by Ukrainians to be accepting peace on Moscow's terms.
Yatseniuk made a pitch on Wednesday for grassroots support for a coalition with Poroshenko in October when he announced a purge of civil service ranks to rid it of corruption and lingering loyalty to the old order, something supporters of the 'Euro-maidan' revolt against Yanukovich have been calling for. He said one million civil servants, including government ministers, would be screened for loyalty under new legislation passed on Tuesday.
The rebels have all but rejected the special status plan, which would allow the self-proclaimed 'people's republics' to hold their own elections, set up their own policing and 'deepen' relations with Russia for a three-year period. They say they see no future as part of Ukraine.
It has also met with criticism from Poroshenko's erstwhile political allies in Kiev's pro-Western establishment, many of whom fear it will lock in place a breakaway region under Russian protection similar to those in the ex-Soviet states of Moldova and Georgia.
---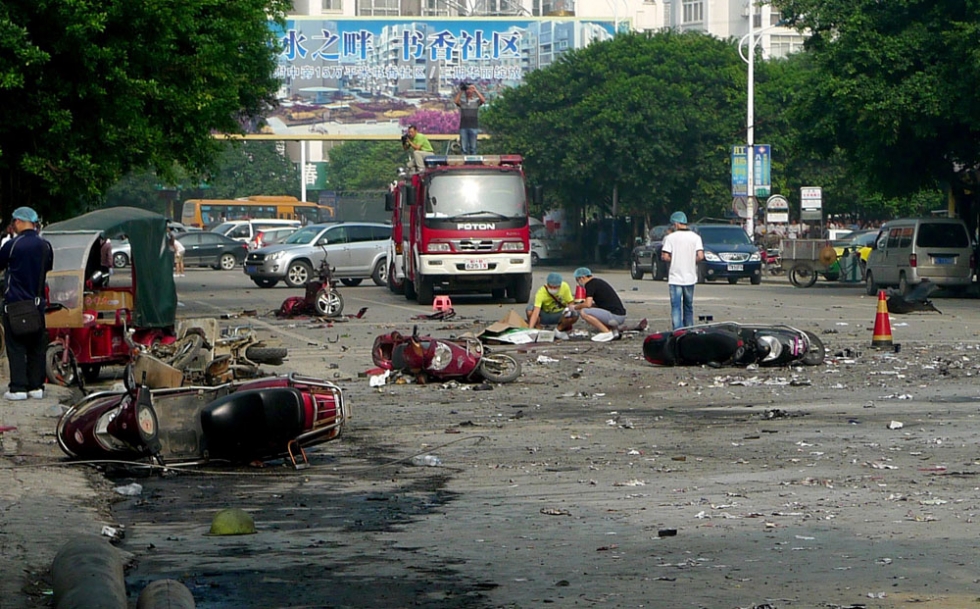 China sentences four people to 20 years imprisonment for plotting terror attacks

China has sentenced four people to up to 20 years in jail for "plotting terror attacks", state media said, the latest in a wave of rulings as the government accelerates a crackdown on what it says is violence fuelled by Islamist militants.
The sentences came as the separate trial of a prominent Muslim academic began in the western region of Xinjiang. Economics professor Ilham Tohti, who has championed the rights of the region's Muslim Uighur people, has been charged with separatism.
The four sentenced to between 10 and 20 years were found guilty of "participating in terrorist organisations, illegally making explosives, offering funds or harbouring suspects", the Xinhua news agency said late on Wednesday, in a report on their trial in the southwestern province of Yunnan.
"The court said the gang was influenced by religious extremism and made explosives in Beijing and Yunnan, attempting to launch a 'jihad'," Xinhua said.
Two members of the group were captured trying to cross China's border "to join overseas terrorist groups", the news agency said. It did not say where they were trying to go.
All four defendants, who are Uighur judging by their names, appealed against the rulings, it said.

The decision follows last week's sentencing of three people to death and one to life in prison for a March attack at the Kunming train station in Yunnan in which 31 people died and 141 were injured.
China's leaders have vowed to strike hard at religious militants and separatist groups, which they blame for a series of attacks around China and in Xinjiang, the traditional home of Uighurs.
Shen Deyong, the executive vice president of China's Supreme People's Court urged judges to "speed up trials of terror cases and deliver exemplary penalties", Xinhua reported last week.

Xinjiang, resource-rich and strategically located on the borders of central Asia, is crucial to China's growing energy needs. Analysts say much of the economic development there has benefited majority Han Chinese, stoking resentment among Uighurs.
Exiled Uighur groups and human rights activists say the government's repressive policies in Xinjiang, including controls on Islam, have provoked unrest. Beijing denies that.
Hundreds of people have died in violence in Xinjiang in the past 18 months or so, the government says.
Tohti has rejected charges of separatism he faces at his trial that opened on Wednesday in Xinjiang's capital of Urumqi. The trial has drawn international concern over alleged judicial and human rights abuses.
---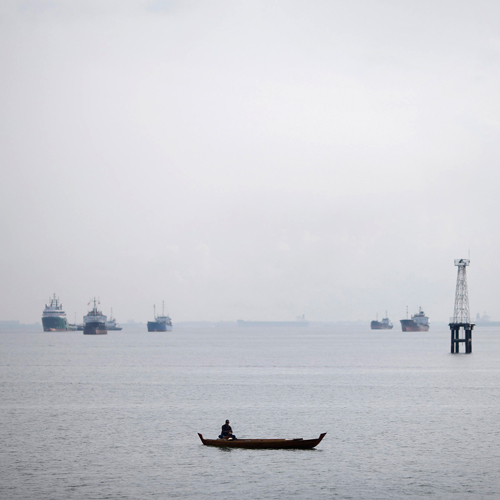 Sri Lanka, China clinches defence cooperation and maritime security deal

Sri Lanka and China on Tuesday clinched defence and maritime security cooperation deal with Colombo pledging to sup port silk trade route, a pet project of Chinese President Xi Jinping.
These were contained in a strategic cooperative partnership agreement released after the bilateral talks between Sri Lankan President Mahinda Rajapaksa and his Chinese counterpart Xi here.
China and India's southern neighbour agreed to strengthen defence cooperation and to maintain the momentum of visits between the two defence authorities and military forces at all levels.
In a joint statement after the bilateral talks, the two countries said they agreed to step up defence and marine security cooperation, and also search Sri Lankan coasts for possible wreckage of a 15th century Chinese fleet.

"The two sides agreed to strengthen defence cooperation and to cooperate in the areas of defence-related science and technology, exchange of military academics, and provide logistic support," the joint statement said.
The two leaders said that terrorism, separatism, extremism pose a serious threat to stability and security of the region and reaffirmed their readiness to work together.
Sri Lanka also pledged to support China's proposal to build the 21st century maritime silk road and said it will actively participate and cooperate in this initiative.

The establishment of a Joint Committee on Coastal and Marine Cooperation was also announced to explore the feasibility of areas for cooperation which would include ocean observation, ecosystem protection, marine and coastal zone management, search for wreckage of Zheng He's fleets off the Coast of Sri Lanka, maritime security, combating piracy, search and rescue and navigation security.
Xi, also general secretary of the ruling Communist Party, is the first Chinese leader to visit Sri Lanka since 1986.
At least 20 bilateral agreements in the power sector, industry, sea reclamation and water supply and several other areas of engagement running into multi-billion-dollar investments are to be signed during Xi's two-day visit.

The two sides are also set to sign a deal for the construction of a Beijing-funded US$ 1.4 billion port city in Hambantota, the home constituency of Rajapaksa. Xi will tomorrow launch construction of the port city, which will include the country's first Formula One track.
Since the advent of Rajapaksa's presidency, China has become Sri Lanka's largest development partner with projects varying from airports, sea ports, road infrastructure and power generation.
China is Sri Lanka's second largest trade partner and second largest source of imports. In 2013, China became Sri Lanka's largest investor and bilateral trade reached US$ 3.62 billion.
---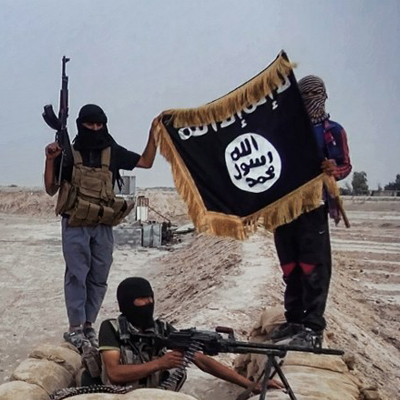 US Congress pushes ahead with bid to arm Syrian rebels to fight Islamic State militants

The US House of Representatives began debating legislation on Tuesday to authorize President Barack Obama's plan to arm and train moderate Syrian rebels to fight Islamic State militants, and lawmakers said the measure would likely pass the full Congress by the end of this week.
House Republican leaders unveiled the authorization on Monday as an amendment to a stopgap funding bill Congress must pass this month, after Obama asked lawmakers to approve the training as part of his broader plan to stop the Sunni militants who have taken over swaths of Syria and Iraq.
House members were expected to vote to pass the amendment on Wednesday, congressional aides and lawmakers said. It would then be sent to the U.S. Senate for approval this week, before lawmakers leave Washington to spend the next six weeks campaigning for the Nov. 4 congressional elections.

The Senate, which is controlled by Obama's fellow Democrats, is expected to approve the amendment.
House Speaker John Boehner said he considered Obama's request a "sound one" and that he saw no reason for Congress not to authorize it, although he did not think Obama's arger plan to stop Islamic State was strong enough.
"If our goal here is to destroy ISIL, we've got to do more than train a few folks in Syria and train a few folks in Iraq and drop some bombs," Boehner told reporters after a closed door meeting with House Republicans, using an alternative abbreviation for the Islamic State group.

POCKETS OF OPPOSITION
There are pockets of opposition to the plan. Some lawmakers, both Republicans and Democrats, worried that the training mission could escalate and end with large numbers of US forces sent back to Iraq, where the United States was at war from 2003 to 2011.

Maryland Representative Steny Hoyer, the number two Democrat in the House, said there has been a lot of discussion about involvement in another conflict, but he expected party members would provide the authorization Obama wants.
"I don't think train and equip is the principal concern. The principal concern is deploying American men and women, spending a large sum of money, prosecuting a war," he said.
Several lawmakers also pushed for Congress to consider a broader authorization for the use of force, arguing that the Constitution requires the legislature's approval for a military campaign like Obama's against Islamic State.
But a vote on such an authorization would not take place before mid-November, after the elections at the soonest, lawmakers and congressional aides said.

Republican lawmakers unveiled the amendment on Monday as a way to quickly provide the authority that Obama wants to equip and train the rebels, without forcing a debate on the US$ 500 million the White House wants to pay for it.
The amendment allows the Pentagon to later submit reprogramming requests to shift funds within the budget if it needs money for the program. Those requests can be granted without full congressional approval, needing only authorization from certain committee leaders.
Secretary of Defense Chuck Hagel urged lawmakers at a Senate hearing to move quickly on the authorization, so recruiting and training of a moderate rebel force, which will take months, can get under way."Time is of the essence here," Hagel said.
---
US leaders call for "war" on Ebola outbreak, pledge troops to combat virus

US lawmakers called for a government-funded "war" to contain West Africa's deadly Ebola epidemic before it threatens more countries, building on an American pledge to send 3,000 military engineers and medical personnel to combat the virus.
"Here's the hard truth. In West Africa, Ebola is now an epidemic, the likes" of which have not been seen before, President Barack Obama said during a meeting with top US public health officials.
"It's spiralling out of control, it's getting worse," he said at the U.S. Centers for Disease Control and Prevention (CDC), where he flew to outline the plan to deploy 3,000 troops to West Africa.
The deployment represented a ramping-up in the Obama administration's response to the worst Ebola outbreak on record. It comes after repeated calls for governments to step in and help West African countries whose healthcare systems have been overwhelmed by the epidemic.
Republican and Democratic lawmakers said further measures should be considered in the coming weeks.

"We need to declare a war on Ebola," Senator Jerry Moran, a Kansas Republican, said during a congressional hearing on the US response to the outbreak.
Senator Lamar Alexander, a Tennessee Republican, said the country should view the threat of Ebola "as seriously as we take ISIS," referring to the Islamic State militant group in Syria and Iraq.
Acknowledging that the epidemic represented a national security crisis, US administration officials said the focus of the military deployment would be on Liberia, where the threat of chaos is greatest. The disease has also hit hard in Sierra Leone and Guinea, and has turned up in Nigeria and Senegal.
Under the plan, engineers, medical personnel and other service members would build 17 treatment centers with 100 beds each, train thousands of healthcare workers and establish a military control center for coordinating the relief effort, US officials told reporters.
Officials said the Defense Department had sought to reallocate $500 million in funds from fiscal 2014 to help cover the costs of the humanitarian mission.

The virus has killed nearly 2,500 people out of 4,985 cases in West Africa. United Nations officials said on Tuesday they would need a $1 billion response to contain the outbreak to tens of thousands of cases.
The World Health Organization has said it needs foreign medical teams with 500 to 600 experts as well as at least 10,000 local health workers. The figures may rise if the number of cases increases, as is widely expected.
"If we do not act now to stop the spread of Ebola, we could be dealing with it for years to come, affecting larger areas of Africa," Dr. Beth Bell, CDC director of the National Center for Emerging and Zoonotic Infectious Diseases, told a hearing before the Senate Committees on Appropriations and Health, Education, Labor and Pensions.

TURNING AWAY THE SICK
The Obama administration has requested an additional US$ 88 million from Congress to fight Ebola, including US$ 58 million to speed production of Mapp Biopharmaceutical Inc's experimental antiviral drug ZMapp and two Ebola vaccine candidates.
Liberia, founded by descendants of freed American slaves, appealed for U.S. help last week as the outbreak in the country ran unchecked.

One UN official in the country has said her colleagues had resorted to telling locals to use plastic bags to fend off the killer virus, due to a lack of other protective equipment. Medecins Sans Frontieres (MSF), the international charity that has been leading the fight against Ebola, said it was overwhelmed and repeated its call for an immediate, massive deployment.
"We are honestly at a loss as to how a single, private NGO is providing the bulk of isolation units and beds," MSF's international president, Dr. Joanne Liu, said in a speech to the United Nations in Geneva, using the acronym for "non-governmental organization."
She said the charity has been turning away sick people in Monrovia, Liberia's capital.

US officials stressed that it was very unlikely the Ebola crisis could come to the United States. Measures were being taken to screen passengers flying out of the region, they said, and protocols were in place to isolate and treat anyone who arrived in the United States showing symptoms of the disease.
The US effort in West Africa will also focus on training. A site will be established where military medical personnel will teach healthcare workers how to care for Ebola patients, at a rate of 500 workers per week for six months or longer, officials said.
The US Agency for International Development will support a program to distribute home protection kits with sanitizers and medical supplies to 400,000 households in Liberia.
---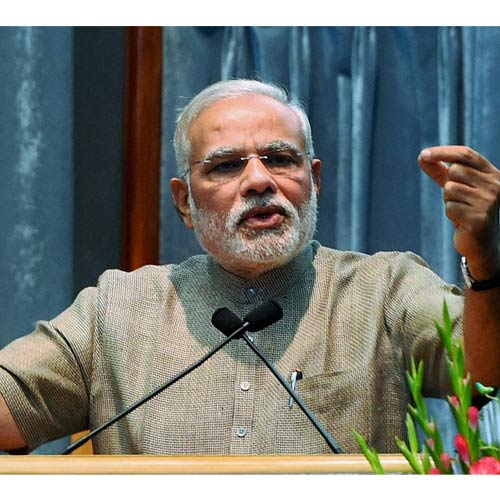 Really wanted Prime Minister Narendra Modi to attend UN climate change summit, says UN Secretary General Ban Ki-moon

UN Secretary General Ban Ki-moon on Tuesday said he "really wanted" Prime Minister Narendra Modi to participate in a crucial climate change summit in New York next week to mobilise political will for a universal and meaningful climate agreement.
Ban said the Indian Prime Minister will be addressing the General Debate of the UN General Assembly on September 27, but will not be participating in the climate change summit on September 23.
"Even though he will not be able to participate in the climate summit meeting per se, I really wanted to have him (Modi) participate in climate change summit meeting," Ban told reporters here during his briefing ahead of the start of the 69th General Assembly session.

Chinese President Xi Jinping and Modi will not be attending the Secretary General's climate change summit, which will be attended by about 120 heads of states and government.
Ban said even though the leaders from India and China will not be able to participate in the meeting, there are "other means of communication" and ways of having the heads of states demonstrate their leadership for the summit.
India's Environment Minister Prakash Javadekar is expected to represent the country at the summit, which will focus on mobilising political will for a universal and meaningful climate agreement next year in Paris and second to generate ambitious steps to reduce greenhouse gas emissions and strengthen resilience.
---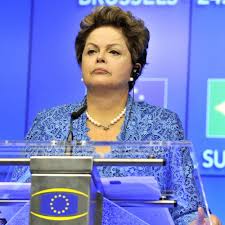 Brazil election poll shows very tight presidential race

President Dilma Rousseff is running neck-and-neck with her main rival, Marina Silva, less than three weeks before Brazil's presidential election that will likely go down to the wire in a runoff, a poll published on Monday showed.
The new survey was consistent with polls last week that showed Rousseff had recovered from an initial surge by environmentalist Silva and the race will go to a second-roundvote that looks so close that some analysts are reluctant to pick a favorite.

The election is being closely watched by investors who are hoping that an end to 12 years of rule by Rousseff's Workers' Party will issue in more market friendly policies to shake the world's seventh-largest economy out of stagnation.In the latest survey by polling firm Vox Populi, Silva has 42 percent of voter support in the expected runoff, one percentage point ahead of Rousseff, the same level of backing that each candidates had in the previous poll five days ago.
For the first-round vote, Rousseff's lead has widened tnine percentage points from eight, according to Vox Populi. Rousseff's voter support was unchanged at 36 percent, while Silva's slipped one percentage point to 27 percent from the earlier poll on Sept. 10.
Support for centrist candidate Aecio Neves, the market favorite, was unchanged at 15 percent. If no candidate gets a majority in the first vote on Oct. 5, the two top vote-getters will decide the race in a runoff on Oct 27. The polls show Silva's sudden growth in voter support has peaked as she comes under heavier attack from her rivals, while a new scandal brewing at state-run oil company Petrobras does not appear to have damaged incumbent Rousseff.

Silva accused the Workers' Party of "raiding the coffers" of Petrobras after a jailed executive reportedly alleged that the company was at the center of a vast kickback scheme involving dozens of politicians and even Brazil's current energy minister. The Rousseff campaign has targeted Silva, an icon of the green movement, for delaying infrastructure projects needed for Brazil's development when she was minister and favoring industrial policies that will cause layoffs. "The probability of victory is equal for both candidates," said Credit Suisse analyst Nilson Teixeira. Silva looked like a sure winner when she surged last month, but that has changed and now "uncertainty is a more reasonable scenario to work with."
The Vox Populi poll surveyed 2,000 voters on Saturday and Sunday and has a margin of error of plus or minus 2.2 percentage points. The results were broadcast by TV Record on the network's nightly news program.
---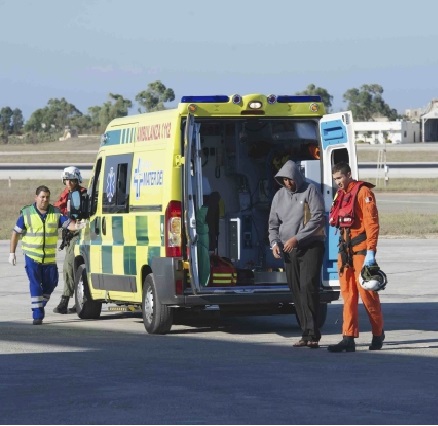 Traffickers 'sink' ship carrying migrants in Mediterranean, as many as 500 feared death

More than 700 people fleeing Africa and the Middle East may have drowned in shipwrecks in the Mediterranean over the last week, bringing the death toll this year to almost 3,000, the International Organisation for Migration (IOM) said on Monday. In the worst incident, as many as 500 migrants are believed to have died after traffickers rammed their ship off Malta's coast last week, an event that only came to light this weekend in testimony from two of nine survivors.
The survivors said the traffickers ordered the migrants to change vessels in the middle of the Mediterranean. The migrants refused, leading to a confrontation that ended when traffickers rammed the ship carrying the migrants, causing it to sink, IOM spokeswoman Christiane Berthiaume told R euters in Geneva. "Some 500 people were on board - Syrians, Palestinians, Egyptians and Sudanese. They were trying to reach Europe," Berthiaume said.

"That means that 700 people perished at sea these last days in the Mediterranean, the deadliest incidents in the space of a few days," she said. The vessel had set off on Saturday, Sept 6 from Damiette, Egypt, and sank off Malta's coast on Sept 10th, she said, adding that some of the survivors were only rescued on Friday.
The U.N. refugee agency also learned of the shipwreck off Malta, but said its information was that it occurred on Friday. The UNHCR could not confirm the circumstances of the incident but understood that the death toll was closer to 300. "We don't have confirmation of this account of alleged ramming. That was given to Malta authorities by survivors, but we can't confirm it," said UNHCR spokesman Francis Markus. The UNHCR was trying to get confirmation of five shipwrecks in all. "At least 500 people have died or are missing in the last three days", he said.

'DEADLIEST WEEKEND EVER'

"It was without any doubt the deadliest weekend ever in the Mediterranean," Carlotta Sami of the UNHCR said. In the incident off Malta, nine people survived and were picked up boats, Berthiaume said. IOM officials interviewed two Palestinian survivors in Sicily, Italy, while other survivors were taken to Malta and to Crete, Greece, she said. Another ship packed with up to 250 African emigrants sank off the Libyan coast, and most of them are feared dead, a spokesman for the Libyan navy said late on Sunday. Some 26 people survived.
Migrants have been streaming out of North Africa, mostly lawless Libya, in rickety boats in rising numbers for years. Many head for Italy, a gateway to the European Union (EU). "A combination of factors have led to a major increase. They do not have other very easy options to get anywhere else from Libya. They are not able to get to surrounding countries in North Africa from Libya. These are all factors pushing up the number of people desperate to make the crossing who are preyed on by unscrupulous traffickers," Markus said.

Some 130,000 people have arrived in Europe by sea so far this year, compared with 60,000 last year, according to the UNHCR. Italy has received more than 118,000, most of them rescued at sea under its naval operation Mare Nostrum. U.N. High Commissioner for Refugees Antonio Guterres and UNHCR special envoy Angelina Jolie visited the naval rescue headquarters in Malta on Sunday, meeting survivors, the agency said in a statement issued on Monday.
"Amidst concerns about the sustainability of the Italian Mare Nostrum operation, they also called for increased efforts by European nations to contribute to rescue efforts and reduce deaths at sea," the UNHCR said. Half of those arriving in Europe by boat are refugees from Syria and Eritrea, according to the agency.
"We all need to wake up to the scale of this crisis. There is a direct link between the conflicts in Syria and elsewhere and the rise in deaths at sea in the Mediterranean," Jolie said. "Unless we address the root causes of these conflicts, the numbers of refugees dying or unable to find protection will continue to rise," she said.
---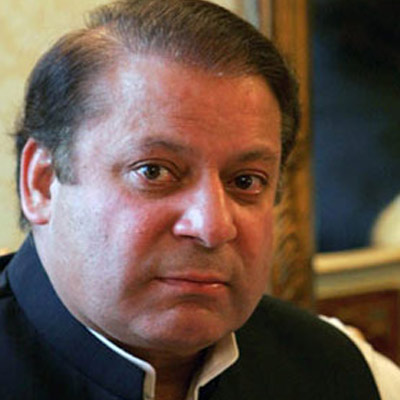 Pakistan court orders filing of murder charges against Nawaz Sharif

A Pakistani court on Monday ordered framing of murder charges against Nawaz Sharif and others over the alleged killing of two protestors during ongoing anti-government demonstrations, the second criminal case to be filed against the embattled Prime Minister.
Pakistan Awami Tehrik (PAT), led by fiery cleric Tahirul Qadri, had approached a district court for registering of cases, alleging that its two workers were killed in police firing during demonstrations against Sharif.
The cleric had appealed to the court to give directions to police for registering cases against Sharif, ministers of interior, defence and railway, commissioner Islamabad, police chief and others.
A lawyer from Islamabad, Ahmad Ali Chaudhry who was present during the hearing, told PTI that the judge after the hearing asked police to take necessary action for registration of the case. It will be the second criminal case against Sharif after last month a case was registered following the orders of the court in Lahore over the killing of Qadri's 14 workers in June.
The nomination of a person in a case does not affect his legal status but conviction makes people ineligible for any public office in Pakistan.PAT and Imran Khan-led Pakistan Tehreek-i- Insaf are agitating since August 14, demanding Sharif's ouster.
Khan's PTI wants Sharif's ouster over alleged rigging in last year's poll which his party lost, while Qadri wants to bring a revolution in the country.
At least three people have been killed and over 550 injured during the protests.
---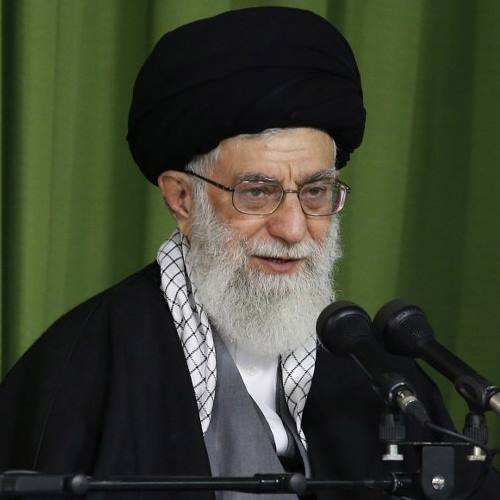 Iran says it rebuffed US invitation to join anti-Islamic State coalition

Iran's supreme leader Ayatollah Ali Khamenei said on Monday he had vetoed a US invitation to cooperate in fighting Islamic State, but Washington insisted it would not coordinate militarily with Iran against the militants.
"The American ambassador in Iraq asked our ambassador (in Iraq) for a session to discuss coordinating a fight against Daesh (Islamic State)," said Khamenei, in quotes carried on state news agency IRNA. "Our ambassador in Iraq reflected this to us, which was welcomed by some (Iranian) officials, but I was opposed. I saw no point in cooperating with a country whose hands are dirty and intentions murky."

He said it was Iran's choice not to work with the country the Islamic Republic has traditionally called the Great Satan, having also refused similar overtures to Foreign Minister Mohammad Javad Zarif and his deputy Abbas Araqchi.
Khamenei rejected recent comments by US Secretary of State John Kerry that Washington was opposed to any Iranian role in a international coalition against Islamic State. "Now they (the US) are lying, in saying that it is them who excluded us from their coalition, while it was Iran that refused to participate in this collation to begin with," said Khamenei, 75, who left hospital on Monday following prostate surgery.
In Paris, a conference opened on Monday to discuss how to curb the jihadist movement that has seized a third of Iraq and Syria. Iran was not represented. Khamenei questioned US resolve in fighting Islamic State, which has captured tracts of land in Syria and Iraq and has become the most potent opposition to Syrian leader Bashar al-Assad, an ally of Iran's.

"American officials' comments on forming an anti-Islamic State (alliance) are blank, hollow and self-serving, and contradictions in their behaviours and statements attest to this fact," said Khamenei.
Khamenei said Washington wanted in Iraq what it had in Pakistan -- "a playground where they can enter freely and bomb at will". "The Americans should keep in mind that if they go ahead with such a thing, then the same problems that they faced in Iraq in the past 10 years will come back," he said, referring to years of conflict between U.S. forces and an array of armed Iraqi groups.
---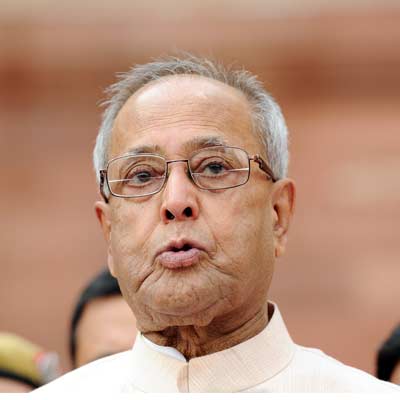 President Pranab Mukherjee to meet Vietnamese counterpart, oil exploration pact expected

President Pranab Mukherjee, who is currently on a four-day state visit to Vietnam will be holding key discussions with his Vietnamese counterpart Truong Tan Sang ahead of the signing of strategic agreements in the oil exploration and connectivity sectors on Monday.
He will also hold delegation-level talks and meet Vietnam Prime Minister Nguyen Tan Dung, Deputy Prime Minister and Foreign Minster Pham Binh Minh and President of National Assembly Nguyen Phu Trong, who is also the general secretary of the ruling Communist Party. Talks between the two sides are expected to focus on further strengthening the strategic partnership that India and Vietnam have at present and widening the cooperation in various sectors, including trade and investment, defence, human resource development and science and technology and space.

Besides planting a sapling of the Bodhi Tree at the President House in Hanoi, President Mukherjee will also visit places of national and historic importance on Monday. The President has already watched an hour-long ancient Vietnamese water puppet show. While taking forward bilateral cooperation in oil exploration, defence, trade and investment and science and technology, the two sides are likely to focus on newer areas to strengthen the partnership further.

President Mukherjee arrived in Hanoi last evening. On Monday, he will pay a visit to the Monument of National Heroes and Martyrs to pay his respects. Later, he will visit the residence of Ho Chi Minh, who lead the freedom struggle in Vietnam and will also inaugurate an Indian Study Centre in Hanoi. President Mukherjee's visit to Vietnam comes after External Affairs Minister Sushma Swaraj's three-day visit to the country in August.
---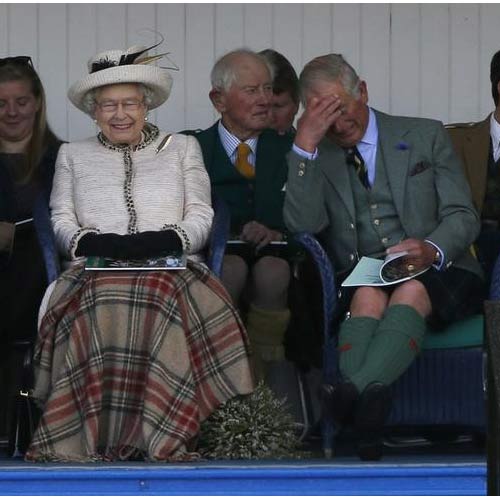 British Queen Elizabeth II urges Scots to 'think carefully' on independence vote

Queen Elizabeth II has broken her silence over the Scottish independence vote, telling a member of the public on Sunday that she hoped Scots would think very carefully about the future when voting in a referendum that could break up the United Kingdom.
The monarch, coming out of a morning service at a church in Crathie near her Balmoral estate in Scotland, responded to a remark from a well-wisher that they would not mention the referendum. "I hope people will think very carefully about the future," The Times newspaper reported Elizabeth as saying.
A vote for independence on Thursday would divide the kingdom and although Elizabeth is assumed to back the union, she has been extremely careful to avoid making public comments on the referendum. "This is totally impartial and reinforces the point that this is a matter for the people of Scotland," a source at Buckingham Palace told Reuters. "The queen is constitutionally impartial, above politics and has always said this is a matter for the people of Scotland," the source said.

Whatever the outcome of Thursday's vote, Queen Elizabeth is still likely to be Queen of Scotland, since most Scots are keen to retain her as head of state even if they vote to go it alone.
Should Scotland vote for independence, nationalists say Elizabeth, who is 88, would remain Queen of Scotland although they give no guarantee of the monarchy's long-term future

Scotland is close to Elizabeth's heart. Her mother was Scottish and she spent much of her childhood there. Her late sister Margaret was born there.
The country is the favourite summer destination for her and her husband Philip, who leave London in August for their estate at Balmoral, often joined by other members of the royal family.

Her only official comment on the referendum came in May in a message to the General Assembly of the Church of Scotland. "In this important year of referendum, we pray that whatever the outcome, people of faith and people of good will, will work together for the social good of Scotland," she said.
However, she gave an indication of her views on a split of her realm during a speech to mark 25 years on the throne in 1977 when she referred to referendums on devolved governments in Scotland and Wales, which were later rejected by voters. "I number Kings and Queens of England and of Scotland, and Princes of Wales among my ancestors and so I can readily understand these aspirations. But I cannot forget that I was crowned Queen of the United Kingdom of Great Britain and Northern Ireland."
---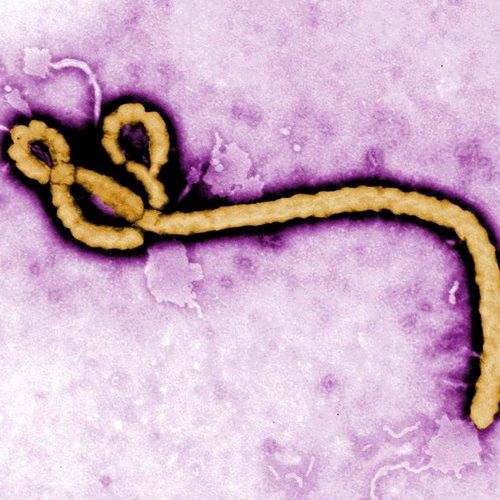 US President Barack Obama to detail plans on Ebola offensive

US President Barack Obama is expected to detail on Tuesday a plan to boost his country's involvement in mitigating the Ebola outbreak in West Africa, the Wall Street Journal reported on Sunday.
The plan would involve a greater involvement of the US military in tackling the worst recorded outbreak of the deadly Ebola virus, the Journal reported, citing people familiar with the proposal.
The outbreak has now killed upwards of 2,400 people, mostly in Liberia, neighbouring Guinea and Sierra Leone as poorly resourced West African healthcare systems have been overrun.
The US government has already committed around US$ 100 million to tackle the outbreak by providing protective equipment for healthcare workers, food, water, medical and hygiene equipment.
Obama could ask Congress for an additional US$ 88 million to fund his proposal, the WSJ reported. Plan details are expected during Obama's visit Tuesday to the Centers for Disease Control and Prevention in Atlanta.
The move would come just days after Liberian President Ellen Johnson Sirleaf appealed to Obama for urgent aid, saying that without it her country would lose the fight against the disease.

The World Health Organization (WHO) has warned that the epidemic is spreading exponentially in Liberia, where more than half of the deaths have been recorded.
The US military said recently it would build a 25-bed field hospital in Liberia to care for infected health workers but it would hand it to Liberians to run.
On Friday, the US Ambassador to Liberia Deborah Malac said Washington would train security forces in isolation operations, after a boy was shot dead last month when Liberian soldiers opened fire on a crowd protesting at a quarantine in a Monrovia neighbourhood.
---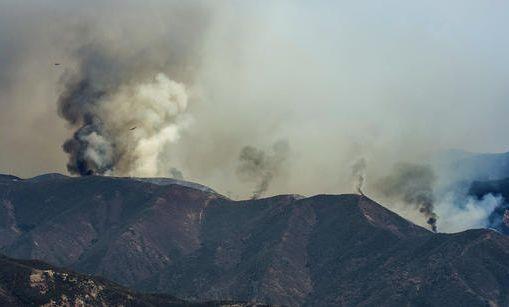 Hundreds evacuate from 3 California wildfires

Two out-of-control wildfires in California forced hundreds of residents to flee from their homes on Sunday. One fire near a lakeside resort town has destroyed several structures, authorities said.
The blaze, sparked shortly after 1-30 p.m. near Bass Lake, California, prompted authorities to evacuate about 1,000 residents out of 400 homes, Sheriff's spokeswoman Erika Stuart said.
"I know 10 structures have been destroyed already," she said.

The fire started off a country road between Oakhurst, a foothill community south of the entrance to Yosemite National Park, and Bass Lake and quickly grew to at least 320 acres (130 hectares), California Department of Forestry and Fire Protection spokesman Daniel Berlant said.
Further north, a wildfire about 60 miles (100 kilometers) east of Sacramento forced the evacuation of 133 homes. Sheriff's officials said residents of another 406 homes were being told to prepare to flee.
"The blaze started in a remote area on Saturday, but exploded on Sunday when it reached a canyon full of thick, dry brush. It has burned 4 square miles (10 sq. kilometers), and was 10 percent contained," he said.
---
China urges Central Asian neighbours to step up fight against extremism

China's President Xi Jinping urged Central Asian states to step up the fight against religious extremism and cyber terrorism, state media said, as Beijing reaches for help across its borders in addressing security concerns in its restive Xinjiang region.
Beijing says separatist groups in the far western region of Xinjiang, home to the Muslim Uighur minority, are seeking to form their own state called East Turkestan and have links with militants in Central Asia as well as Pakistan.
The government says such separatists are influenced by militant groups' training videos and audio from beyond its borders, though experts dispute their influence and reach.
"(We) should make concerted efforts to crack down on the 'three evil forces' of terrorism, extremism and separatism," the official Xinhua news agency said late on Friday, citing Xi's speech in Tajikistan to the heads of state of other Shanghai Cooperation Organization (SCO) members.
"Currently, (we) should focus on combating religion-involved extremism and Internet terrorism," Xi said, adding that the group's Regional Counter-Terrorism Structure (RCTS) should enhance efforts to combat drug trafficking.

China, Russia and four Central Asian nations - Kazakhstan, Kyrgyzstan, Tajikistan and Uzbekistan - formed the SCO in 2001 as a regional security bloc to fight threats posed by radical Islam and drug trafficking from neighbouring Afghanistan.
Many experts and rights groups say economic marginalisation of Uighurs is one of the main causes of ethnic violence that has killed hundreds of people across China in the past year and a half. They argue that benefits of development in Xinjiang, resource-rich and strategically located on the borders of ex-Soviet central Asia, largely have gone to majority Han Chinese, stoking resentment among Uighurs.
China's leaders have vowed to strike hard at religious militants and separatist groups. On Friday, a Chinese court sentenced three people to death and one to life in prison for an attack at a Yunnan province train station in March in which 31 people were killed and 141 injured.
---
US official threatened slain journalist James Foley's family against paying ransom

The family of murdered American journalist James Foley says it was threatened by a US official who warned that family members could be charged with supporting terrorism if they paid a ransom to his Islamist captors, ABC News reported on Friday.
ABC News quoted Foley's mother and brother as saying a military officer working for President Barack Obama's National Security Council had told them several times that they could face criminal charges if they paid a ransom.

The White House refused to discuss conversations that the family had with officials, but said they involved people from different government branches, including the White House, the FBI, the intelligence agencies and the Defense Department. "I'm not going to get into who said what in the context of these individual conversations," spokesman Josh Earnest said, but he reaffirmed the US policy not to pay ransoms because it can encourage further abductions.
Foley's mother Diane told ABC News they were told several times of the possibility of charges if a ransom were paid. "We took it as a threat and it was appalling," she said. ABC did not identify the official she was referring to. "Three times he intimidated us with that message. We were horrified he would say that. He just told us we would be prosecuted. We knew we had to save our son, we had to try," Diane Foley said in an ABC interview.

ABC quoted a spokeswoman for the National Security Council as saying that the Foley family was informed of US laws banning terrorism financing but denying the family was told they could face charges if they made a ransom payment.
Obama's national security adviser, Susan Rice, while not discussing the family's charges directly, said she had gotten to know Diane Foley in the last 18 months as she pressed the government to help secure her son's release. "She's just relentless in a good way, in a way any mother who wanted to do her utmost would. And I admire her very much, all that she did. As a mother, I can only imagine her pain," Rice told a group of reporters.
Secretary of State John Kerry said he was "taken aback" by the report. "I am totally unaware and would not condone anybody that I know of within the State Department making such statements," he told reporters during a visit to Istanbul to discuss international action against Islamic State.

A video of the beheading of James Foley by an Islamic State militant was posted on the Web on August 19. Two weeks later a similar video showed another American journalist, Steven Sotloff, being beheaded.
The United States mounted an unsuccessful military mission to try to rescue Foley and other US hostages held by the group in Syria this summer.
"We have found that terrorist organizations use hostage taking and ransoms as a critical source of financing for their organization and that paying ransoms only puts other Americans in a position where they're at even greater risk," Earnest said.
Islamic State (IS) still holding a number of hostages from Western and other countries.
---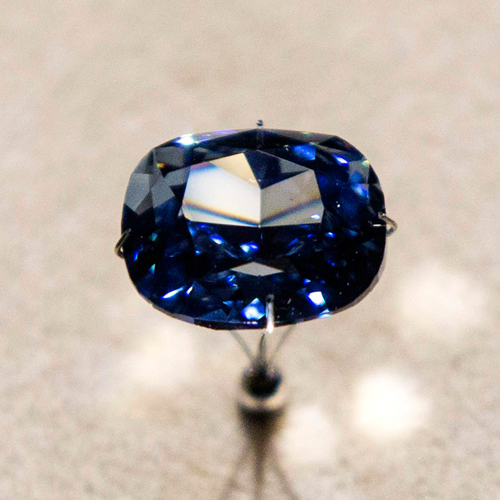 Rare flawless 'Blue Moon Diamond' goes on display in Los Angeles

A rare blue flawless 12-carat Diamond, one of the world's rarest gems, was the newest attraction at the Natural History Museum in Los Angeles on Friday, adding a vibrant sparkle to the museum's gem collection.
The "Blue Moon Diamond," was purchased in its uncut rough form for $25.6 million by diamond manufacturer Cora International in February this year, and will be on loan in the Los Angeles museum until January 2015.
The deep blue stone has been categorized as an extremely significant find because of its unique color, clarity and size. It is internally flawless, with no inclusions.
"You get many different vivid blues, but this blue is an absolutely phenomenal color, the saturation is off the charts," said Suzette Gomes, chief executive officer of Cora International. "I have never, in all my time in diamonds, seen a color like this."

The stone has also piqued the interest of scientists, raising geological questions of its origins. Eloise Gaillou, a mineral sciences expert at the Natural History Museum, said diamonds come from 90 miles (145 km) below the Earth's surface, thus giving some insight into what is happening in the Earth's mantle.
"The origin of the color blue is boron, a light element that has not much to do so deep inside the earth," Gaillou said. "Blue diamonds are rare because boron doesn't happen very often down there, so it's going to tell us more about the why, how, and maybe the when as well," she added.
The Natural History Museum's minerals collection has about 3,000 gemstones out of nearly 150,000 specimens of rocks, minerals and meteorites, many sourced from California.
---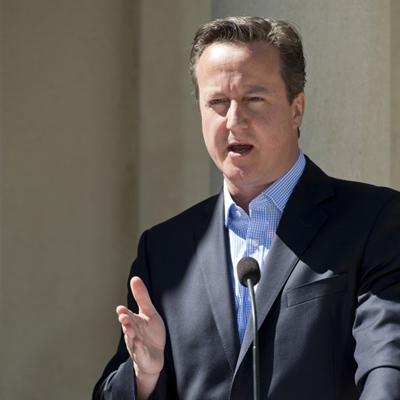 Pakistan's Kashmir stand ripped apart in United Kingdom parliament debate

The British Government on Thursday condemned terrorism and violence and rejected mediation in the dispute between India and Pakistan on Kashmir in a debate in the United Kingdom's parliament in which pro-India speakers among the MPs overwhelmed Pakistan supporters by almost three to one.
Replying at the end of a three-hour debate on the political and humanitarian situation in Kashmir, Tobias Ellwood, a junior minister in Whitehall's Foreign Office, said, "Talks (between India and Pakistan) can only take place free from terrorism and violence." This seemed to back the Indian position that export of jihadis by Pakistan into India must stop.

He reiterated there would be "no mediation" by Britain in respect of the differences between India and Pakistan over Kashmir.
The debate did not take place in the chamber of the House of Commons, but in a committee room and under the auspices of the Backbench Business Committee. In other words, it wasn't a part of government business and there was no vote at the end of the debate. At the same time, it had official recognition and was recorded accordingly.
Of the 18 speakers who participated, only three clearly stood up for Islamabad's cause - the mover of the debate, David Ward, who represented a Bradford constituency where most of the voters or their families hail from Mirpur in Pakistan-controlled Kashmir, and two MPs of Pakistani-origin. In contrast, only two of the lawmakers who supported the Indian position were of Indian-descent.

Leading the charge for India, Barry Gardiner, a Labour party MP, stated, "Britain would be outraged if the Indian Parliament debated the merits and demerits of the Scottish referendum." He called the debate as "ill-judged".
Paul Uppal, a Conservative party MP, poured scorn over "white middle-aged men lecturing India". He reminded the house that Britain "carried imperial, historical baggage" and that it should have "more faith in the subcontinent".
Virendra Sharma, Labour, commenced by saying he was "disappointed" the debate was taking place and described it as "divisive". He explained he is elected from a diverse constituency (Ealing Southall) where there are Sikhs, Hindus and Muslims. He feared the debate could "inflame tensions" in his constituency. He asserted, "Jammu and Kashmir state was an integral part of India."

Bob Blackman, Conservative, highlighted the issue of "ethnic cleansing of Kashmiri pundits", their displacement and refugee status in their own country, which he felt was of the highest "humanitarian" concern. Speaker after speaker echoed this sentiment, thereby drowning out the Pakistani plea that Indian security forces were committing Human Rights Violations against Muslim Kashmiris in Jammu & Kashmir.
Ward maintained, "We (Britain) have some part to play in Kashmir." This, though, was roundly rejected by a majority of his fellow MPs.
Those reflecting India's stance on Kashmir were well prepared. Not only did they seem to have been well briefed, but had done their own home work. By comparison, the apologists for Islamabad indulged in ISI-inspired propaganda, including questioning the legitimacy of elections in Kashmir.

About one-third of the speakers were even-handed and did not categorically take sides.
Unlike past debates on Kashmir in the British parliament, the public gallery appeared to be equally divided between Indians and Pakistanis and not predominantly the latter community. Rumblings of discontent were heard from a section of the audience every time a speaker took up cudgels for India and correspondingly clapping from another segment, which were frequent as the strength of solidarity with India was unprecedented.
Had there been a vote, the pro-India lobby would have won hands down.
---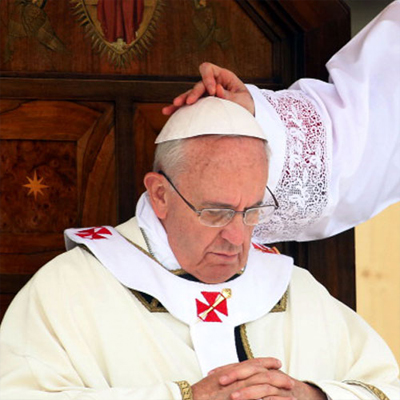 Pope Francis may declare Sri Lanka's 1st saint

Pope Francis may make a 17th century priest Sri Lanka's first Roman Catholic saint during his trip next year, making good on his promise to give Asia more saints as models for the faithful, Sri Lankan and Vatican officials said on Friday.
Francis plans to visit the island nation from January 13-15 and then travel onto the Philippines to meet with survivors of Typhoon Haiyan. The archbishop of Colombo, Cardinal Malcolm Ranjith, said
The hoped that the Vatican would give final approval to the sainthood case of India-born Reverend Joseph Vaz so that Francis himself could celebrate the canonisation Mass at Colombo's Galle Face Green. "We are hopeful," Ranjith said.
Vaz was born in Goa, India, in 1651 but chose to work in Sri Lanka amid persecution of Catholics by Dutch colonial rulers, who were Calvinists. Vaz is credited with having revived the Catholic faith in the country, using disguises and learning the local Sinhala and Tamil languages to meet secretly with underground Catholics. He died in 1711.

The Vatican spokesman, the Rev. Federico Lombardi, confirmed that the final hurdle, approval of a miracle attributed to Vaz's intercession, was before the Vatican's saint-making office. "It's possible that the decision of the congregation and that of the pope might come relatively quickly, so that it will be possible to celebrate the canonisation during the Sri Lanka trip," he said.
Ranjith said the miracle under study concerned a Sri Lankan doctor couple who, against medical advice, refused to abort one of their twins and prayed for Vaz's intercession.
St John Paul II beatified Vaz during his 1995 visit to Colombo, the first major step in his sainthood process.
While visiting South Korea last month, Francis beatified 124 Korean martyrs and promised to give Asia more saints, after a young Cambodian complained her country had none.
Francis is particularly keen on raising up as saints martyrs and others who fought Christian persecution, seeing them as models for Catholics today.
---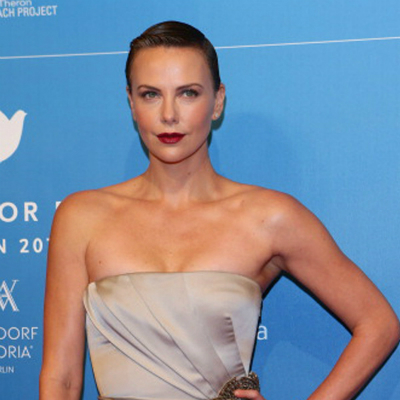 Arkansas judge dismissed for disclosing details about Charlize Theron adoption

An Arkansas state judge who acknowledged posting on the Internet confidential information regarding an adoption by actress Charlize Theron was removed from office on Thursday by the Arkansas Supreme Court. Circuit Judge Michael Maggio of Conway, Arkansas, admitted using a pseudonym to disclose information on the adoption, which apparently occurred in January 2012 and was handled by another judge in the same city.
The Academy Award Winning actress in May 2012 held several interviews where she said she was the proud mother a healthy boy named Jackson, who she adopted. Adoption proceedings are sealed under Arkansas law.
"This court concludes that immediate removal is the just and proper sanction for the judge's conduct," the Supreme Court's order stated. Maggio was suspended from all duties in March but allowed to retain his title and continue receiving his $140,000 annual salary pending further review by the Arkansas Judicial Discipline Commission.
But the Supreme Court on Thursday rejected the commission's recommendation that Maggio be allowed to remain on suspension and be paid until his elected term ends in January. It also barred him from holding any other judgeship in Arkansas.
Maggio had been the only announced candidate for a seat on the Arkansas Court of Appeals but abandoned his campaign when his Internet postings were revealed. Writing as "geauxjudge" on a sports website devoted to athletics at Louisiana State University, his alma mater, Maggio also offered advice on evading drunk driving citations and suggested sympathy for husbands caught in extramarital affairs.
---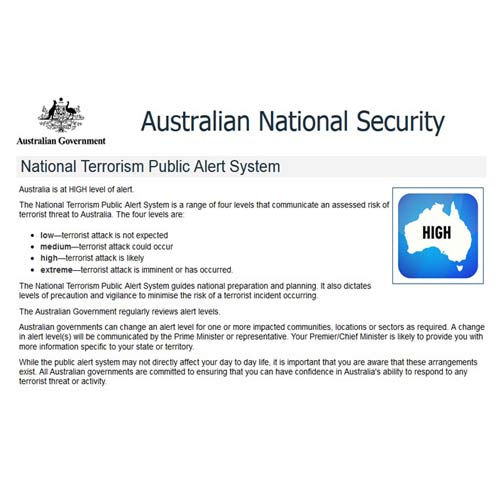 Australia raises terror threat level to 'high'

Australia raised its terror threat level to 'high' from 'medium' on Friday, saying there was an increased likelihood of a Terrorist Attack at home but stressed it had no knowledge of a specific attack plan.
"Last night the director general of security raised the terror threat to high, consequently today the government is raising the public awareness level to high," Prime Minister Tony Abbott said in a news conference in Melbourne. "I want to stress that this does not mean that a terror attack is imminent. We have no specific intelligence of particular plots. What we do have is intelligence that there are people with the intent and capability to mount attacks here in Australia."
David Irvine, the outgoing head of the Australian Security Intelligence Organisation (ASIO), has said that the number of Australians returning from fighting with Islamic State and other radical groups pose a growing risk.
"The National Terrorism Public Alert System guides national preparation and planning. It also dictates levels of precaution and vigilance to minimise the risk of a terrorist incident occurring," the Australian National security website informed. "While the public alert system may not directly affect your day to day life, it is important that you are aware that these arrangements exist. All Australian governments are committed to ensuring that you can have confidence in Australia's ability to respond to any terrorist threat or activity," it added.
---
Xi Jinping repeats calls for political solution for Ukraine crisis

Chinese President Xi Jinping has repeated a call for the crisis in Ukraine to be resolved politically via an inclusive dialogue, during talks with Russian President Vladimir Putin, China's Foreign Ministry said. "China stands for resolving the Ukraine crisis through political means, and calls on all parties in Ukraine to open an inclusive dialogue as early as possible," the ministry cited Xi as saying in a statement issued late on Thursday.
"Relevant parties need to get to the bottom of the matter and fundamentally sort out and resolve the problem," Xi told Putin during a meeting in the Tajik capital Dushanbe on the sidelines of a Shanghai Cooperation Organisation summit. The ministry said that Putin briefed Xi on Russia's view and stance on the crisis, adding that Russia attaches importance to and appreciates China's position and proposals on the issue and is willing to keep in touch with China.
China has adopted a cautious, low-key response to the crisis, not wanting either to alienate key ally Russia or comment directly on the referendum in which Crimea voted overwhelmingly to join Russia, lest it set a precedent for its own restive regions, like Tibet. Beijing, a permanent member of the UN Security Council, has repeatedly called for a political solution to the crisis. But China has also said it would like to continue to develop "friendly cooperation" with Ukraine and that it respects Ukraine's independence, sovereignty and territorial integrity.
---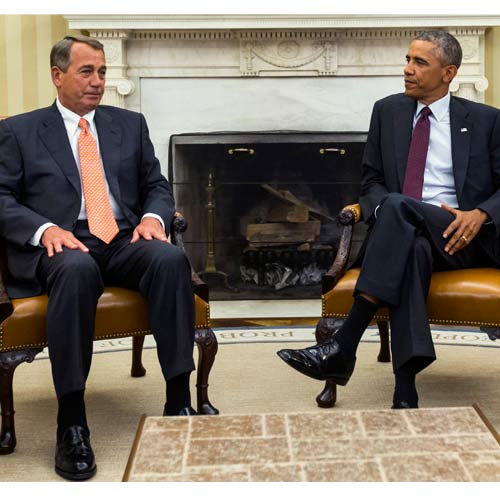 John Boehner says US Republicans doubt Barack Obama plan can destroy Islamic State

US House of Representatives Speaker John Boehner said on Thursday many Republican lawmakers doubt that President Barack Obama's plan to destroy the Islamic State militant group is strong enough to accomplish that mission.
Boehner, the top Republican in Congress, told a news conference that while Congress stands ready to support the president's efforts, he heard a lot of concerns expressed by Republicans during a meeting on Thursday morning. "I'm not sure that we're doing all that we can do to defeat this terrorist threat. And if our goal is to eliminate ISIL, there's a lot of doubt whether the plan that was outlined by the president last night is enough to accomplish that mission," he said, using an acronym for the group
He said he supports Obama's request for authority to arm and train moderate Syrian rebels, and believes that they are "well-vetted" by US intelligence services.
Boehner questioned the wisdom of ruling out the use of ground troops in the campaign, but said that was Obama's decision as commander-in-chief. "An F-16 (warplane) is not a strategy. And airstrikes alone will not accomplish what we're trying to accomplish," Boehner said. "The president's made clear that he doesn't want boots on the ground. Well somebody's boots have to be on the ground," he said, adding that this was a reason to support Syrian rebels to fight Islamic State.
Boehner said no decision had been made on whether the authority to arm the Syrian groups would be attached to a larger government funding measure or considered in a separate vote. He added that discussions about the legislation would continue over the weekend.
---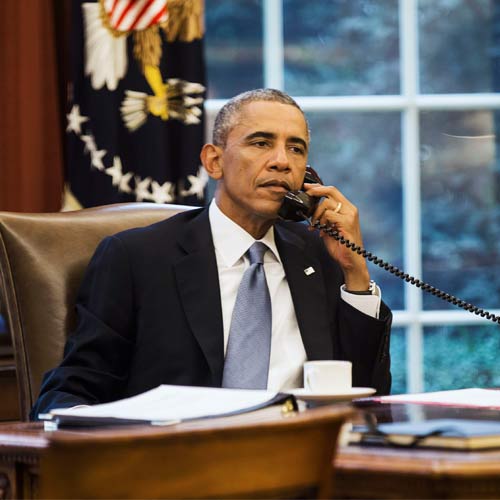 Barack Obama calls on Saudi Arabia to host training of moderate Syria rebels

Saudi Arabia has agreed to host training camps for moderate Syrian rebels as part of President Barack Obama's broad strategy to combat Islamic State militants who have taken over parts of Syria and Iraq, US officials said on Wednesday.
The agreement, outlined by Obama's aides on the night of his speech to the American people laying out his expanded campaign against the Islamist group, appeared to reflect the depth of Saudi concern about Islamic State's threat to the region.
Obama announced he had authorised stepped-up US airstrikes in Iraq and for the first time would extend the aerial assault into Syria, where he also vowed to beef up support for moderate rebels fighting to overthrow Syrian President Bashar al-Assad.

US officials said a critical component of the plan to train and equip the Syrian insurgents, who have received only modest American backing so far and have failed to coalesce into a potent fighting force, was the Saudis' willingness to allow use of their territory for the US training effort. "Now what we have is a commitment from the kingdom of Saudi Arabia ... to be a full partner with us in that effort, including by hosting that training program," a senior US official told reporters in a conference call.
The Saudi decision came to light after Obama spoke by phone earlier in the day with Saudi King Abdullah.
Saudi Arabia, the main Arab Sunni power in the region, was dismayed last September when Obama backed off air strikes against Assad's forces over the use of chemical weapons, and had pressed Washington to do more to strengthen the poorly organised moderate Syrian rebels. "Both leaders agreed that a stronger Syrian opposition is essential to confronting extremists like (Islamic State) as well as the Assad regime, which has lost all legitimacy," the White House said.

The Obama administration wants the Syrian rebels to play a role in the fight against the stronger Islamic State forces inside Syria. US officials declined to specify where on Saudi territory the rebels would be trained.
US Secretary of State John Kerry, on a Middle East mission to drum up support for a coalition against Islamic State, is due to fly from Amman to Saudi Arabia on Thursday. He will have talks there with senior officials from Egypt, Turkey, Jordan and the Gulf Cooperation Council (GCC), which comprises Saudi Arabia, Bahrain, the United Arab Emirates, Kuwait, Oman and Qatar.
Saudi Arabia, the world's biggest oil exporter, is unnerved by the rapid advance of Islamic State this year and fears it could radicalize some of its own citizens. Arab League foreign ministers agreed on Sunday to take all necessary measures to confront Islamic State.
---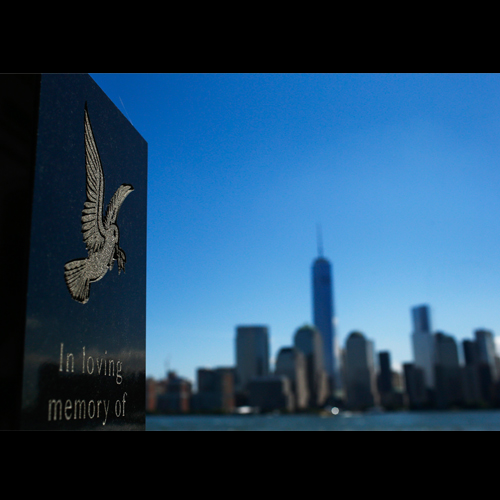 With reconstruction of World Trade site in New York almost complete, US marks 13th anniversary of 9/11

Until a few months ago, the part of New York City where crowds will gather on Thursday morning to mark the 13th anniversary of the September 11 attacks on the United States had been mostly fenced off to the public.
This year, for perhaps the first time since the attacks, a sense of normalcy and openness has taken root in the city blocks where two airliners hijacked by militants from al Qaeda crashed into the World Trade Centre's twin towers. Rebuilding efforts at the site, where 2,753 people died, are nearing completion. The area, by turns a smoldering grave and an off-limits construction site for more than a decade, is now increasingly reconnected with the surrounding streets.
Against that backdrop, politicians, families of those who died in the attacks and other dignitaries will gather on Thursday to observe moments of silence and hear recitations of nearly 3,000 victims' names. It has become an annual ritual. Similar ceremonies will also be held in Washington, where a hijacked plane plowed into the Pentagon, and the field in Shanksville, Pennsylvania, where another hijacked plane crashed.

In New York, it is the first commemoration ceremony since the opening of the 9/11 museum and the adjoining repository for unidentified human remains at the site. That is an important milestone for families of the victims, officials say. "For the first time this year, because the museum opened in May, family members will be able to visit the museum as part of the commemoration," Michael Frazier, a museum spokesman, said.
While lower Manhattan may look and feel different this year, the external threat to the United States represented by the 9/11 attacks still weighs. Islamic State, a militant group that began as an offshoot of al Qaeda, is viewed by Washington as an increasing danger.

The Islamist group, which released videos of its fighters beheading two American hostages, has even revived fears of an attack on American soil. US President Barack Obama announced his strategy to fight Islamic State on Wednesday evening, about 12 hours before the September 11 commemorations begin.
Although the reconstruction has been plagued by delays, two of the new skyscrapers built around the site of the fallen twin towers are now open, while 1 World Trade Center, the tallest skyscraper in the Western hemisphere, is due to open later this year.
Thousands of tourists pose for photographs each day around the two memorial waterfalls that mark the footprints of the towers, set in a paved plaza dotted with trees, before lining up to visit the subterranean museum about the attack.
Critics have said that the plaza, with its unusually prohibitive rules for a city public space and deliberate lack of garbage cans, is of little use to people who live or work in the area.

Michael Kimmelman, architecture critic for the New York Times, described the plaza as "formal, gigantic, impersonal, flat, built to awe, something for tourists."
Obama is expected to speak at the Pentagon, the headquarters of the United States Department of Defense, during a private ceremony on Thursday morning for relatives of the people killed in the attack on the building.
The only ceremony open to the general public is at the Flight 93 National Memorial in Pennsylvania, which marks the site where one of the four airliners crashed.
The Congressional Gold Medal, the nation's highest civilian award, honoring the passengers and crew who were aboard that flight, will go on public display for the first time, the National Park Service said.
---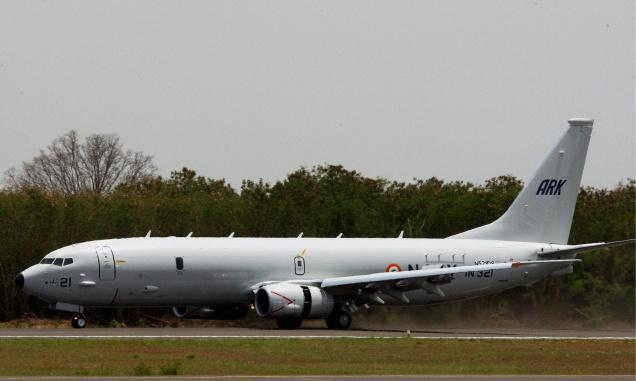 Boeing delivers fifth P-8I maritime patrol aircraft to India

Boeing has delivered the fifth maritime patrol aircraft to India, on schedule as part of a contract for eight aircraft to support the Indian Navy's maritime patrol requirements. The aircraft arrived at Naval Air Station Rajali, after a flight from Seattle's Boeing Field, and joined the four previously delivered P-8Is, according to a media release from Boeing.
"The P-8I programme is progressing on schedule, and the aircraft are providing the capabilities to meet our maritime reconnaissance and anti-submarine warfare requirements," said Vice Admiral R.K. Pattanaik, India Deputy Chief of Naval Staff.
He added that the partnership between Boeing and India has been very professional to date.
"This is another important milestone for the programme, and we look forward to continuing our great relationship with India," said Dennis Swanson, Boeing Defence, Space & Security (BDS) vice president in India.

"We'll deliver one more P-8I before the end of the year, followed by two in 2015."
Boeing is building India's aircraft through a contract awarded in 2009. Based on the company's Next-Generation 737 commercial airplane, the P-8I is the Indian Navy variant of the P-8A Poseidon that Boeing builds for the U.S. Navy.
"We appreciate that senior representatives of the Indian Navy were with us in Seattle to participate in delivery activities and watch the plane take off for Rajali," said Mark Jordan, Boeing P-8 International programme manager.
"It's a great accomplishment for the entire team, and we're hard at work assembling and testing the next P-8I in line for delivery," Mr. Jordan added.
The P-8I incorporates not only India-unique design features, but also Indian-built sub-systems that are tailored to meet the country's maritime patrol requirements, Boeing said.
P-8I aircraft are built by a Boeing-led industry team that includes CFM International, Northrop Grumman, Raytheon, Spirit AeroSystems, BAE Systems and GE Aviation.
---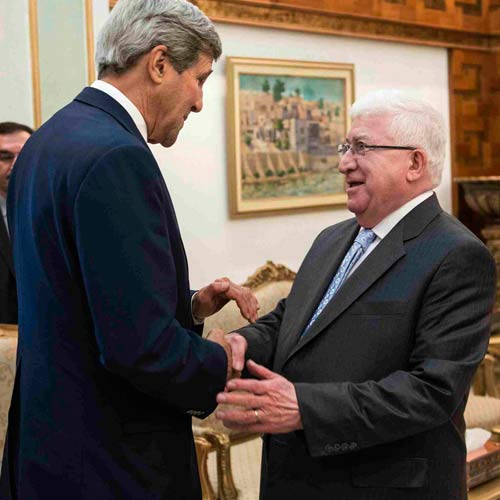 John Kerry calls new Baghdad government "heart" of fight against Islamic State

US Secretary of State John Kerry on Wednesday endorsed Iraqi Prime Minister Haider al-Abadi's plans to mend Baghdad's relations with Sunnis and Kurds, and said Iraq's new government was "the heart and backbone" of the fight against Islamic State.
Kerry, on a tour of the Middle East to build military, political and financial support to defeat the militants controlling parts of Iraq and Syria, said: "We all have an interest in supporting the new government of Iraq. The coalition that is at the heart of our global strategy I assure you will continue to grow and deepen in the days ahead ... because the United States and the world will simply not stand by to watch as ISIL's evil spreads." he said, using an alternative acronym for Islamic State.
"A new and inclusive Iraqi government has to be the engine of our global strategy against ISIL. Now the Iraqi parliament has approved a new cabinet with new leaders, with representation from all Iraqi communities, it's full steam ahead."
In a statement later, after a speech by President Barack Obama in Washington laying out his strategy that depends on a strong coalition, Kerry said the new Baghdad government "forms the heart and the backbone of our anti-ISIL efforts."
Obama sought to rally Americans behind another war in a region he has long sought to leave, backed by what Washington hopes will be a coalition of NATO and Gulf Arab allies committed to a campaign that could stretch beyond the end of Obama's term in 2016.
US officials said Saudi Arabia, where Kerry will meet many regional allies on Thursday, had agreed to host a training programme for Syrian rebels who the United States hopes will eventually help in the fight against the Islamist State.
Kerry told Abadi he was encouraged by his plans for "reconstituting" the military and his commitment to political reforms reaching out to all of Iraq's religious and ethnic communities.
Abadi formed his government on Monday in what was billed as a break from the more abrasive style of his predecessor Nuri al-Maliki, whose policies were blamed by many Iraqis for fuelling sectarianism and pushing the country to the brink of collapse.

Islamic State fighters seized large chunks of Iraq's north and west this year, welcomed by many of the Sunni Muslim minority, who blamed the government for targeting them with indiscriminate arrests and discriminatory policies.
Abadi appealed to the international community to help Iraq fight Islamic State, urging them "to act immediately to stop the spread of this cancer."
Abadi faces multiple crises, from the need to convince the Sunnis they should stand with Baghdad against Islamic State to persuading minority Kurds not to break away and convincing his own majority Shi'ites he can protect them from Sunni hardliners.
Kerry highlighted Abadi's readiness "to move forward rapidly on the oil agreements necessary for the Kurds, (and) on the representation of Sunnis in government."
In a sign of the eagerness among Iraq's political elite for a fresh start, new Parliament Speaker Selim al-Jubouri, a Sunni, told Kerry: "We are ... hopeful that we will be able to defeat terrorist organisations and establish democracy in Iraq."
---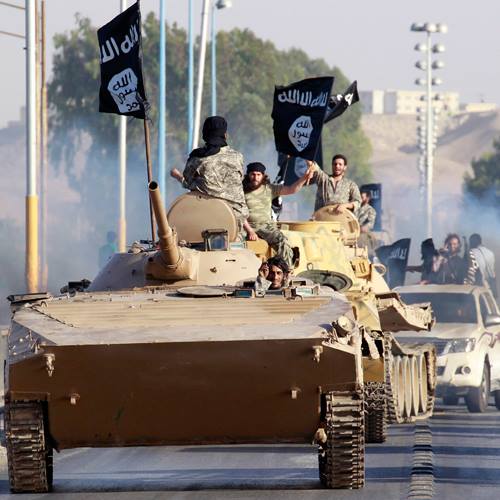 Terrorism threat level over Iraq, Syria may rise, says Australia

The head of Australia's national security agency said he was "very seriously" considering raising the country's terrorism alert level to "high" due to the involvement of Australians in militant groups and the spiralling conflicts in Iraq and Syria.
David Irvine, the outgoing head of the Australian Security Intelligence Organisation (ASIO), said the number of Australians returning from fighting with Islamic State and other radical groups posed a growing risk.
Australia has been at the "medium" alert level since a four-tier system was introduced in 2003. A "high" alert level is used when officials believe an attack is likely.
"I would say that, at the moment, it is at a very elevated level of medium and I'm certainly contemplating very seriously the notion of lifting it higher," Irvine told the Australian Broadcasting Corp. late on Tuesday.

Last month, Australia unveiled counter-terrorism measures aimed at preventing young people from becoming radicalised and going to fight in overseas conflicts such as Iraq and Syria.
Irvine said security agencies were aware of at least 20 people who had returned to Australia after fighting in the Middle east, posing a national security risk. Up to 160 people have either been involved in the fighting or actively supporting it, according to Australian officials.
Australia has also joined a multinational relief effort, dropping military equipment and aid to Kurdish forces fighting Islamic State militants in northern Iraq.
Prime Minister Tony Abbott has refused to rule out participating in air strikes or sending combat troops as part of a US-led effort to defeat Islamic State.
In August, Britain raised its terrorism alert to the second-highest level, with Prime Minister David Cameron saying Islamic State posed a serious security threat.
---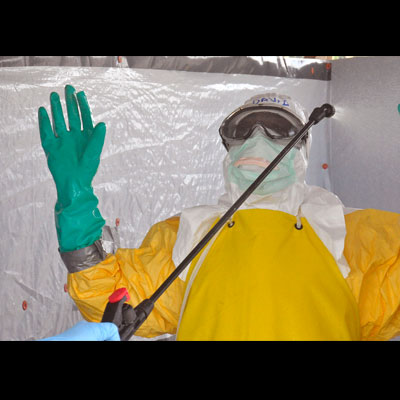 Why Ebola outbreak could have been prevented

The death toll from the worst Ebola outbreak in history has jumped by almost 200 in a single day to at least 2,296 and is already likely to be higher than that, the World Health Organization said on Tuesday.
The WHO said it had recorded 4,293 cases in five West African countries as of September 6. But it still did not have new figures for Liberia, the worst-affected country, suggesting the true toll is already much higher.
The WHO has said it expects thousands of new cases in Liberia in the next three weeks.

The world would have saved from facing this situation had timely measures been taken. Locally and Internationally the poor response to the outbreak has led the disease to turn into an epidemic.
The nations worst affected with the epidemic — Sierra Leone, Liberia and Guinea — have great numbers of poor and illiterate population and minimal infrastucture to combat the outbreak. They have the world's worst literacy rate making it harder for awareness on Ebola prevention to reach the masses.
The illiteracy also has resulted in the locals reliance on superstition and black magic as cures for Ebola.
Absence of good Healthcare systems meant the nations would have to grapple with finding mechanisms tackle the situation,

According to reports, the outbreak happened in Guinea in 2013 but local health authorities identified the disease only after four months. Even after the recognition of the situation, it didn't garner needful response from major international organizations.
To make things worse the WHO faced annual budget cuts at the epidemic response department making it gravely difficult to provide immediate necesary help,
Many local quarantines have not been succesful leading to further spread of the disease.
Also actions taken to contain the epidemic are leading to blocking of necessary amenities reaching Ebola affected nations. The international flight alerts have impeded the supply of important goods and services. Infact the lack of food and other supplies are hurting these regions more.
---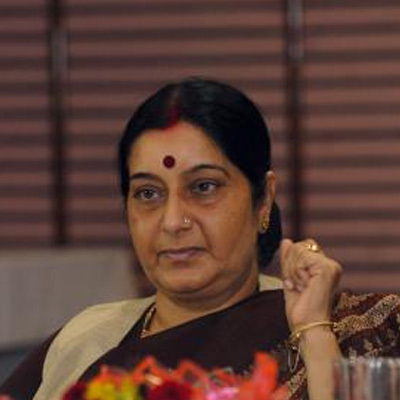 External Affairs Minister Sushma Swaraj arrives in Afghanistan to improve strategic ties

Seeking to enhance strategic cooperation and help Afghanistan deal with key challenges of security and stability, External Affairs Minister Sushma Swaraj arrived in the country on a crucial visit as the trouble- torn country approaches the first democratic transition of power after fall of the Taliban in 2001.
Swaraj's visit also assumes significance as it comes amid rising fears of the reemergence of the Taliban and other al-Qaeda linked elements in the country following withdrwal of NATO forces by end of the year.

Afghanistan also awaits eagerly the result of the disputed second round of the presidential election held on June 14. An audit of votes of the election has already been completed and results may be announced in the next few days.
Former Foreign Minister Abdullah Abdullah and former Finance Minister Ashraf Ghani were in a tight race in the polls and the winner will succeed incumbent President Hamid Karzai who has been in power for nearly 13 years.
In her first visit to the country as External Affairs Minister, Swaraj will hold talks with Karzai on a number of crucial bilateral and regional issues including further enhancing defence and security assistance from India.

Afghanistan has been pressing India for supplying military hardware to strengthen its security set up in view of drawdown of NATO forces. Karzai has already given a "wish-list" to India.
After a visit to New Delhi in December last year, Karzai had expressed satisfaction over India's response to his demand for stepping up military aid and said the "facts" on such supplies were much better than "what is known".
Asked whether NDA government will review policy towards Afghanistan, Swaraj said there was no question of any change in it and asserted that India will continue to help the country in its reconstruction.
India has invested USD two billion in aid and reconstruction and trained scores of Afghan officers but has been careful in supply of arms and military hardware for fear of provoking Pakistan as well as armed groups in Afghanistan.
---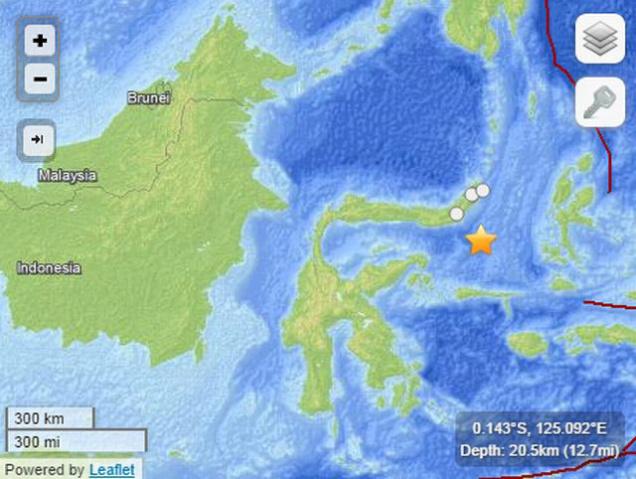 Magnitude 6.2 earthquake hits off Indonesia; no tsunami threat, no damages

Jakarta: A powerful earthquake measuring 6.2 on Richter scale struck off the coast of Sulawesi island in Indonesia near Manado, on Wednesday morning, informed the US Geological Survey.
The USGS initially reported the quake's magnitude at 6.5 but later revised it down.
The quake occurred at 2:46 UTC (Coordinated Universal Time) on Wednesday at a depth of 22.5 kilometers (13 miles) and had its epicentre about 122 kilometers (76 miles) southeast of Mondayang, a town in northern Sulawesi.
Indonesia's Meteorology, Climatology and Geophysics Agency earthquake and tsunami chief Mochammad Riyadi said that the tremor was felt in the northern part of Sulawesi island, reported the AFP.
"There are no reports yet of damage or casualties so far, but people reported feeling the quake. We are monitoring closely," he was quoted as saying by the AFP.
He added that there was no threat of tsunami.
Indonesia, the world's largest archipelago, is unfortunately placed on the "Ring of Fire," an arc of volcanoes and fault lines around the Pacific Basin, making it vulnerable to earthquakes and volcanoes.
In 2004, a massive earthquake off Sumatra island triggered a tsunami that killed 230,000 people in a dozen countries. Most of the deaths were in northern Sumatra's Aceh province.
---
Starbucks goes coconuts in latest non dairy milk test

Mooo-ve over milk, Starbucks Corp is testing coconut milk in stores in Los Angeles, Cleveland and Oregon as alternatives to traditional dairy products grow more popular. A Starbucks spokeswoman declined to say how many stores were offering coconut milk. She added that the coffee chain is not testing almond milk, a popular nondairy option, at this time due to the "critically important safety of our customers with nut allergies."

Starbucks, which has nearly 11,800 cafes in the United States, regularly tests new products. For example, it recently ran a trial of gluten-free items. In Los Angeles, Starbucks rival Peet's Coffee offers lattes and other drinks made with almond milk. The Coffee Bean & tea Leaf since March has offered customers in all of its 179 US company owned stores the option of choosing almond-coconut milk. Major coffee chains for years have offered soy milk as a milk alternative. Starbucks began offering soy milk in 1997.
Overall sales of dairy milk products and nondairy alternatives grew a scant 1.8% to $24.5 billion between 2011 and 2013, according to market research firm Mintel. Within that grouping, the alternative milk category was the fastest growing from 2011 to 2013, with sales rising 33% to nearly $2 billion, according to Mintel data.
---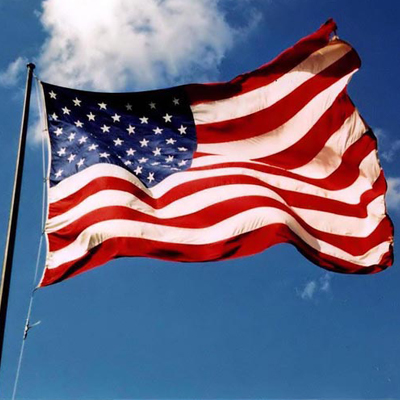 US Senate's report on CIA's 'torture' techniques still on hold

The public release of a long-awaited US Senate report detailing the CIA's use of harsh interrogation techniques could be held up for weeks as the Senate Intelligence Committee and Obama administration negotiate what material can be included in the document, the committee's chairwoman said on Monday. The committee had hoped to release its 600-page summary of the report on the Central Intelligence Agency's use of tactics many label as "torture" before Congress left for its August recess, a target that was pushed to September as discussions continued.
On Monday, as Congress returned from its five-week break, Senator Dianne Feinstein said the document would not be released this week, and might not come out before lawmakers leave later this month to campaign for the November 4 congressional elections. That would push its release to mid-November at the earliest.
"Certainly it won't be this week," the California Democrat told reporters at the US Capitol. "We're still discussing redactions, and it won't be released until we're satisfied that e can have a comprehensive and understandable report."
Feinstein and other members of the committee's Democratic majority have complained that the administration's redactions are excessive. Republicans on the intelligence panel, who largely boycotted the five-year investigation that produced the report, have drafted their own critique of it and are said to be happy with the redactions. The roughly 600-page document that would be released is a summary of a much longer committee narrative that will remain secret indefinitely.
In August, officials familiar with the report said it will conclude that the CIA's use of harsh interrogation after the September 11, 2001, attacks yielded no critical intelligence on terrorist plots that could not have been obtained through non-coercive methods.
Human rights activists and many politicians have labeled as "torture" some of the physically stressful interrogation techniques, such as waterboarding - or simulated drowning - that were authorized under former President George W Bush.
---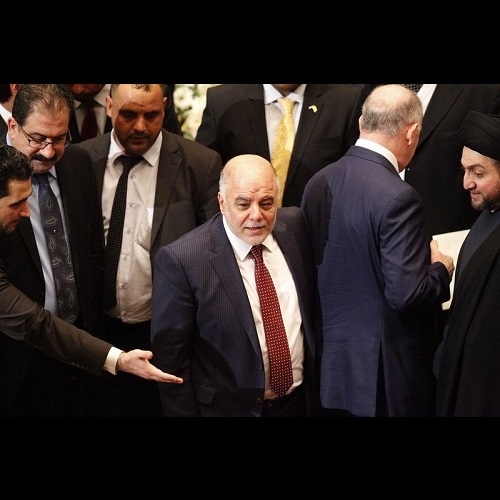 Iraq's new government headed by Haider al-Abadi approved by parliament

Iraq's parliament approved a new government headed by Haider al-Abadi as prime minister on Monday night, in a bid to rescue Iraq from collapse, with sectarianism and Arab-Kurdish tensions on the rise. Abadi, a Shi'ite Islamist, included members of Iraq's Shi'ite majority and its Kurdish and Sunni minorities in his cabinet as he started his uphill task to unify the country after this summer's devastating loss of territory across northern Iraq to Islamic State fighters.
Adel Abdel Mehdi from the Islamic Supreme Council of Iraq was named oil minister while Ibrahim Jafaari, a former premier, was named foreign minister. Rowsch Shaways, a Kurd, was named finance minister. No interior or defence minister was named but Abadi pledged to do so within a week, bringing the cabinet to 37 posts. Abadi's deputy prime ministers are Hoshiyar Zebari, a Kurd and Iraq's only post-Saddam Hussein foreign minister, Saleh Mutlaq, a secular Sunni Muslim who served in the same position in the last government, and Baha Arraji, a Shi'ite Islamist and former lawmaker.

The parliament approved for the ceremonial posts of vice presidents the last prime minister Nuri al-Maliki, like Abadi from the Shi'ite Islamist Dawa party; former premier Iyad Allawi, a secular Shi'ite; and the last parliament speaker Usama al-Nujaifi. The three have been seen as political rivals.

Abadi looked ahead to unifying the country and defeating Islamic State, whose offensive this summer across northern Iraq has threatened to tear his nation apart along sectarian lines. Abadi vowed to "allow all people in Iraq to participate in liberating the cities and provinces which have been taken over by terrorist groups.. and to bring back security and stability." The prime minister warned: "Any armed formation outside the authority of the state is banned."
However, Abadi was careful in referencing the sensibilities of his Shi'ite majority sect, which feels it is fighting for its life against Islamic State. Abadi saluted the network of Shi'ite militias and ordinary citizens, called volunteers, who mobilized this summer to stop Islamic State fighters from marching on Baghdad. The groups have become controversial, with Sunni political figures and tribal leaders accusing them of killing ordinary Sunni citizens. Looking to the future, Abadi proposed that volunteers should be incorporated into "a national guard organization".

He vowed to rebuild the Iraqi army, which nearly collapsed this summer in the face of Islamic State's march across northern Iraq. And he promised to work to improve Baghdad's thorny relationship with Iraqi Kurdistan. He also said he would push a programme of decentralization.
Until the last moment, it was not clear whether Iraq's Kurdish bloc would participate. Its senior leadership retreated to the Kurdish region for a final decision. The main sticking point was the Kurdistan Regional Government's (KRG) budget. This year, Baghdad stopped paying for the KRG's civil servants' salaries in protest against the Kurds exporting oil to Turkey independently. The Kurdish delegation arrived late to the parliament session on Monday but decided to give the new government three months to sort their disputes with Baghdad.
---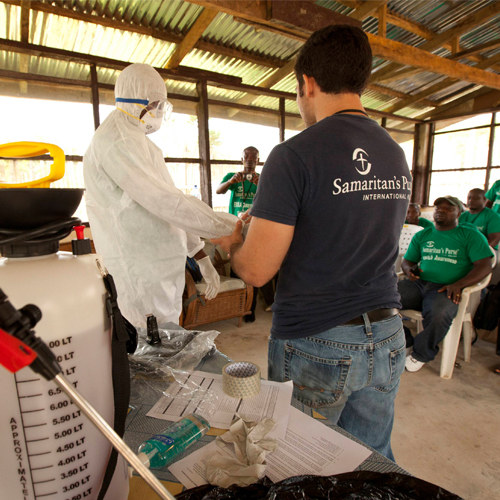 Fourth Ebola patient coming to US hospital for treatment

A fourth Ebola patient will be flown to the United States by air ambulance from West Africa to receive treatment for the deadly disease, hospital officials in Atlanta said on Monday.
The patient is expected to arrive at Emory University Hospital early Tuesday and will be treated in the same isolation unit as two other patients who were discharged after recovering from the virus, the hospital said in a statement.

The hospital did not provide any information on the new patient, citing confidentiality rules.
The World Health Organization said earlier on Monday that one of its doctors stationed in an Ebola treatment center in Sierra Leone had tested positive for the disease.
The doctor was in stable condition in Freetown and would be evacuated soon, the WHO said. The patient's name and nationality were not disclosed in the statement.
Medical workers have been hit hard by the epidemic, the worst since Ebola was discovered in 1976. As of late August, more than 240 Healthcare workers had developed the disease and more than 120 had died, the WHO said.
The outbreak has killed some 2,100 people overall in Guinea, Sierra Leone, Liberia and Nigeria, and has also spread to Senegal.

A US medical missionary infected with the Ebola virus in Liberia is being treated at the Nebraska Medical Center in Omaha, where on Monday he was able to eat breakfast and listen to music, his wife said in a statement.
Two other US missionaries who contracted the disease in Liberia in July also were treated and released from Emory, where they were given the experimental drug ZMapp.
No more doses of ZMapp are available, and doctors have said it is not clear whether the drug helped their recovery.
Emory's isolation unit is equipped with unique tools and infrastructure that provide a high level of clinical isolation for people exposed to serious infectious diseases, the hospital said.
---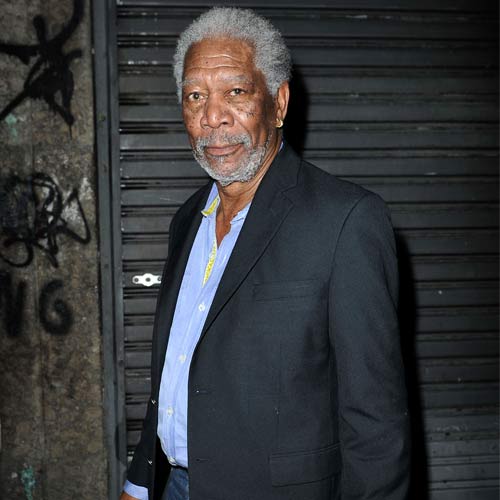 How Morgan Freeman safely landed a malfunctioning plane

Veteran actor Morgan Freeman has safely landed an aircraft he was flying after it malfunctioned on his way to the Toronto Film Festival. The 77-year-old actor was piloting the jet from his home in Mississippi to attend the world premiere of his film 'Ruth & Alex', co-starring Diane Keaton,
Speaking at a pre-premiere party, which he arrived at 90 minutes later than scheduled, Freeman blamed the malfunction on the "slats" of his plane. "The slats would not retract in the air. On the ground they were fine, but in the air they were a problem. We were about 10 minutes in the air trying to get them to retract, but they didn't so we went back and landed."
Once back on the ground Freeman checked the issue and believed it had been fixed before taking off again. "Once we got in the air, they still didn't work again, so we landed," he said of trying to fly again two, three and four more times. "We cycled them again and took off, they still didn't work so we landed. Cycled again and took off, they still didn't work so we went back. Had to put the plane away and take out the other plane," he added.
---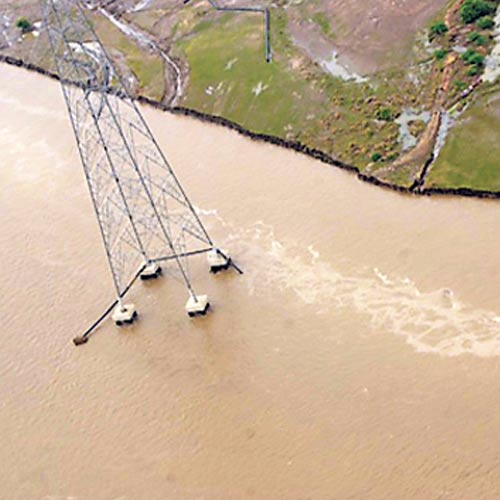 UK government lends hand to BP in US-Gulf oil spill rulings

The British government has urged the US Supreme Court to review appeals court rulings against BP Pl cover a 2010 Gulf of Mexico oil spill that produced one of the largest class actions in american history.
In a friend of court brief, The UK government said lower court rulings raise grave international concerns by undermining confidence in the "vigorous and fair resolution of disputes."
The filing said BP, which has "gone to great lengths to restore the Gulf Coast", was now being required to pay large sums to others who were not injured by the Deepwater Horizon oil spill.
The London-based oil major is appealing lower court decisions within the last year that it believes wrongly require it to compensate claimants who suffered no injuries from the spill.
The British government said treatment meted out to BP undermined the fairness and trust necessary for international commerce.
The United States and Britain conduct more than $200 billion in trade each year, and UK businesses are responsible for 17 percent of all foreign direct investment in the United States, according to the filing.
In a separate statement, BP said the government's petition emphasizes the importance of fair and consistent application of law.
BP argued that the Fifth Circuit's decisions, if allowed to stand, will fundamentally alter class action law and discourage companies from settling complex cases.
It also said the decision will likely discourage companies from investing in the United States "if companies are exposed to liability for losses they did not cause Separately, a Louisiana court ruled last week that BP was "grossly negligent" and "reckless" in the spill, a move that could add nearly $18 billion in fines to more than $42 billion in charges.BP last week said it would appeal that ruling.
---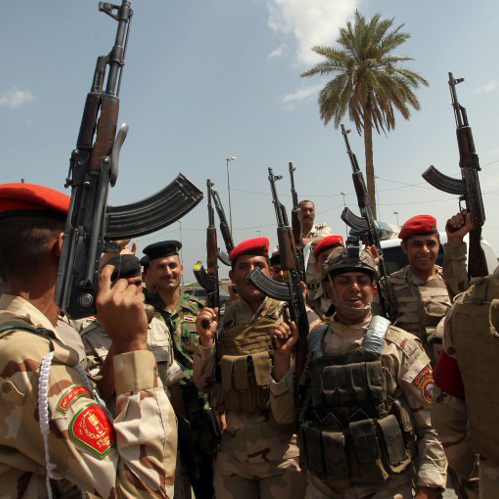 Palestinian protesters clash with Israeli police in Jerusalem

Scores of Palestinians rioted in Jerusalem'>East Jerusalem on Sunday after hearing that a youth from their neighbourhood had died of wounds suffered in a clash with Israeli police last week.
Protesters in the neighbourhood of Wadi al-Joz close to the walled Old City threw rocks, petrol bombs and flares at passing cars, and riot officers responded with rubber bullets during an afternoon of clashes that lasted for several hours. There were no reports of serious injury.
Mohammed Sinokrot, 16, succumbed to a head wound suffered during a protest a week ago but the circumstances of how he sustained the wound were in dispute.
His father, Abdel-Majid, said his son had been hit in the head by a rubber bullet but Israeli police said Sinokrot had been hit in the leg with a foam projectile and had fallen and hit his head while running away from officers.

The body was taken for a post-mortem examination in Tel Aviv and the Israeli Justice Ministry's police investigations unit was examining the circumstances of the case, a police spokesman said.
In another incident, Palestinians attacked a petrol station in a Jewish neighbourhood in East Jerusalem adjacent to their own quarter of the city. They damaged fuel pumps and attempted to torch the station's convenience store, police said.
Street clashes with police in riot gear, military-style raids on homes late at night and stone-throwing at Israeli vehicles have marked the most serious outbreak of violence in Jerusalem since a Palestinian uprising a decade ago.
The violent protests in the city have been raging almost nightly beyond the spotlight on the Gaza war, leading to a crackdown by Israeli police in which hundreds of Palestinians have been detained.

The protests erupted in July after the murder of a Palestinian teen in an alleged revenge attack by three Jews, who are standing trial. That followed the killing of three Israeli youths in the occupied West Bank by Hamas Islamist militants.
The seething tensions have underscored deepening divisions in the Israeli-occupied part of the city that Israel claims as its "indivisible capital".
Repeated damage caused by Palestinians to a Jerusalem light railway, which links Arab and Jewish neighbourhoods and was once hailed by Israeli authorities as a symbol of coexistence, had put a third of its carriages out of commission.
Israel captured East Jerusalem along with Gaza and the West Bank in the 1967 Six Day War. It annexed the city shortly afterwards and passed a law in 1980 that declared all of Jerusalem its capital, a move not recognised internationally.

Some 40 percent of Jerusalem's 800,000 residents are Palestinians. They have Israeli-issued identity cards that entitle them - as residents of a city that Israel regards as part of the Jewish state - to the same civil rights and state-funded services afforded Israeli citizens.
But many see Israeli settlement construction in annexed areas of Jerusalem and restrictions on access to the al Aqsa mosque in the historic Old City, which Israel says stem from security concerns, as attempts to change the nature of the city.
Much of the anti-Israeli violence in recent years in Jerusalem has flared at the sacred compound in the Old City where al Aqsa mosque is located and which Jews revere as the site of two destroyed Biblical temples.
---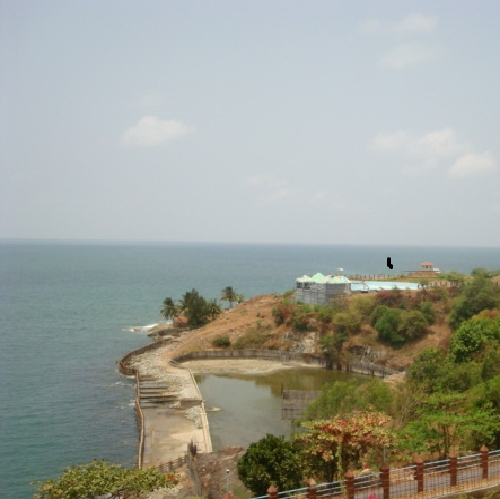 US Coast Guard calls off search for crashed US plane

The US Coast Guard said on Sunday it abandoned its search for a small, private American plane that strayed into the Caribbean on a flight to Florida before apparently crashing near Jamaica, with the pilot and at least one passenger presumed dead.
The plane, whose pilot became unresponsive during the flight, went down northeast of Jamaica on Friday after veering off course and triggering a U.S. security alert that prompted two fighter jets to trail the wayward aircraft until it entered Cuban airspace.
The North American Aerospace Defense Command suggested on its Twitter page that the plane's pilot was overcome by "possible hypoxia," a rare condition caused by a loss of cabin pressure that could have rendered everyone on board unconscious.
The crash site of the single-engine, seven-seat plane, a Socata TBM700, was believed to be about 14 miles (22 km) north of the coastal Jamaican town of Port Antonio.
The US Coast Guard had deployed a cutter, search helicopter and other crews to assist in looking for wreckage and possible survivors, but those units returned to base on Sunday, said Petty Officer Sabrina Laberdesque.

"We are no longer engaged in an active search but will be providing other assistance to the Jamaican authorities," she said. Jamaican officials said on Sunday their search and recovery operation would continue, led by the Jamaica Defense Force Coast Guard and Air Wing.
Major Basil Jarrett of the Jamaica Defence Force told a news conference there was little hope of finding survivors.
Two people on board the plane were presumed killed - Larry Glazer, a real estate executive from Rochester, New York, and his wife, Jane Glazer. It was not known if anyone else was on the plane.
The pilot stopped responding to radio calls about an hour after takeoff from Greater Rochester international airport on a flight bound for Naples Municipal Airport in Florida, the U.S. Federal Aviation Administration reported.
---
Senator Ted Cruz seeks to strip US citizenship from Islamic State recruits

A US senator said Friday that Americans who join, support or fight with Islamic State should lose their US citizenship, and said he would introduce legislation to bar anyone who does so from returning to the country.
Senator Ted Cruz, a Texas Republican and conservative firebrand who is seen as a likely 2016 presidential contender,-said he would introduce his "Expatriate Terrorist Act" on Monday, the first day Congress is back from its five-week August recess.
British Prime Minister David Cameron announced plans on Monday to strip suspected Islamist militants of their passports temporarily, to combat the threat posed by radicalized Britons returning from Syria and Iraq.

Although the fate of Cruz's measure is uncertain in the Democratic-controlled Senate, Islamic State's advances and reports of brutality, including the videotaped beheading of two US journalists, have increased pressure on Congress to support efforts against the militant Sunni group.
Senator Rand Paul of Kentucky, also seen as a 2016 presidential hopeful and a leader of the Republican Party's isolationist wing, backed revoking fighters' passports in a Time magazine column this week.
About 100 Americans are believed to be fighting with the Sunni militant group, as are some 500 Britons and many from other European and Middle Eastern countries.
Cruz's measure would amend existing US law to make becoming a member of, fighting for, or providing material assistance to a designated foreign terrorist organization the equivalent of renouncing US citizenship.
---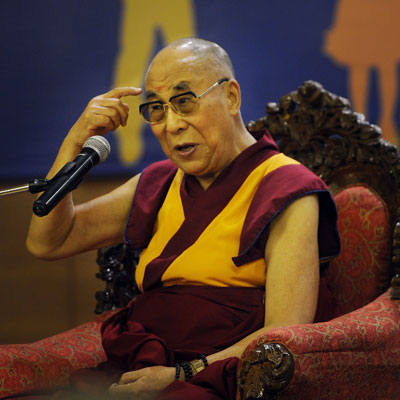 China praises South Africa for denying visa to Dalai Lama

China today lauded South Africa for denying a visa to the Dalai Lama to attend a Nobel laureates' summit in Cape Town, appreciating its "correct position" on Chinese sovereignty over Tibet. "China highly appreciates South Africa for its respect and support for China's sovereignty and territorial integrity," Foreign Ministry spokesman Qin Gang said at a daily news briefing. Qin said that China firmly opposes the Dalai Lama's "secessionist activities" in any name.
"The Dalai Lama is a political exile who has been engaged, under the cloak of religion, in impairing China's sovereignty and territorial integrity as well as the unity of the Chinese nation," he said. "We also believe that South Africa will continue to uphold this correct position and continue to support China in this regard," Qin added. An aide to the Dalai Lama had yesterday said that the Tibetan spiritual leader cancelled a trip to South Africa for World Summit of Nobel Peace Laureates next month as Pretoria denied him a visa, fearing that his trip would jeopardise relations with China, a major trading partner.

The summit, an annual gathering, is being held in Cape Town for the first time, with the arrangements being made by a local organising committee formed by foundations representing four South African peace laureates -- Anglican Archbishop Desmond Tutu, Nelson Mandela, FW de Klerk and Albert Luthuli. It is the third time in five years that 79-year-old Dalai Lama, himself a Nobel Peace Prize laureate, had to cancel his visit to South Africa because of a failure to secure a visa.
Beijing is South Africa's biggest single trading partner, with two-way trade worth USD 21 billion in 2012. Both countries also cooperate in the BRICS grouping of emerging economies along with Brazil, India and Russia.
China regularly uses its economic and political might to put pressure on governments around the world to prevent contacts with him. Beijing brands the Dalai Lama, who fled into exile in India in 1959 after an abortive uprising against Chinese rule of Tibet, a separatist. The Dalai Lama, however, says he is only seeking genuine autonomy for his Himalayan homeland.
---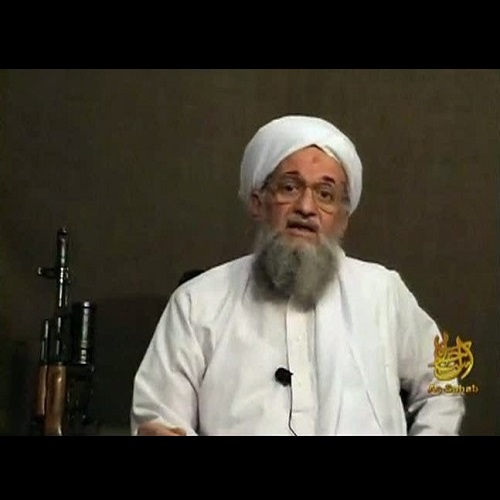 Al-Qaeda's new India branch not a big threat: US

al-Qaeda forming a branch for operating in India is not an indication of the terrorist outfit gaining new capabilities, the US today said, asserting that it is committed to dismantling the militant group. "We do not regard the announcement as an indication of new capabilities by al-Qaeda, which has long been active throughout the region," Caitlin Hayden, spokesperson of the National Security Council at the White House, said.
"We have seen the reports of al-Qaeda's new branch on the Indian subcontinent. The US remains committed to dismantling al-Qaeda and ensuring that it never again poses a threat to the American people," she said in response to a question. The US, she said, has robust counter-terrorism partnerships in the region to combat al-Qaeda's destabilising influence, to deny it safe haven, to counter violent extremism, and to build resilience against terrorist groups.

After the 2008 Mumbai terror attacks, cooperation between the US and India on counter-terrorism issues has increased significantly. Six Americans were among the 166 people killed in the attacks. Counter-terrorism is expected to be one of the key topics of discussion between the two countries when Prime Minister Narendra Modi travels to Washington later this month to meet President Barack Obama.
"We have seriously degraded al-Qaeda in the region, and will continue our efforts against the group and affiliates that pose a threat to the American people," Hayden said. The creation of the group called "Qaedat al-Jihad in the Indian Subcontinent" was announced by As Sahab, al-Qaeda's official media outlet, in a lengthy video posted on social media sites including YouTube. Al-Qaeda is active in Afghanistan and Pakistan, but the group's leader Ayman al Zawahiri said 'Qaedat al-Jihad' would take the fight to India, Myanmar and Bangladesh.
---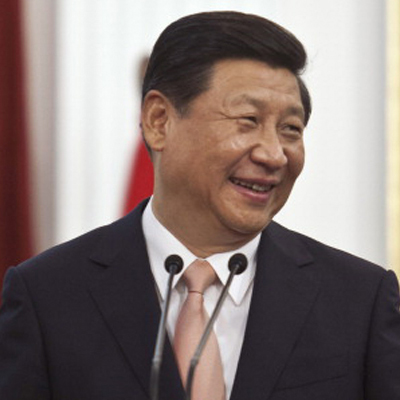 China downplays cancellation of President Xi's Pakistan visit

Downplaying reports of cancellation of Chinese President Xi Jinping's maiden Pakistan visit, China today said the trip was never officially announced. "We have never officially released any information about Xi's visit to Pakistan. Therefore there is no ground for you to say that we have cancelled the trip," Chinese Foreign Minister Qin Gang told a media briefing here.
Qin made the remarks while responding to a question on Xi calling off the visit due to security considerations in the wake of ongoing anti-government protests in Pakistan.
Though officially not announced, Xi was due to visit Pakistan, Sri Lanka and India in that order in the middle of this month. Hectic preparations are underway for his India visit which is expected to be in third week of this month. "China and Pakistan are friendly neighbours. We enjoy all weather friendship and cooperation in various fields. The two countries maintain close high level interactions. With regard to issues concerning high level visits between the two countries in the next step we are in close communication," Qin said.

China has already appealed twice to Pakistan government and protesting parties to settle their differences through dialogue. Qin again appealed for political reconciliation in Pakistan to maintain domestic stability. "We hope all relevant parties in Pakistan to make joint efforts to uphold domestic stability," he said. Two days ago, Qin played down the reports of Xi contemplating cancelling the visit.
"As regards what has been mentioned in reports about President Xi's visit, I have no information to offer at the moment," Qin had said. Protests have put Pakistan government under pressure. The protesters headed by Imran Khan and cleric Tahir-ul-Qadri have alleged vote rigging in last year's general election and are demanding Prime Minister Sharif's resignation.
Khan wants the ruling PML-N government's ouster over alleged rigging in last year's polls which his party lost, while Qadri wants to bring a revolution in the country. Both the leaders are agitating since August 14.
---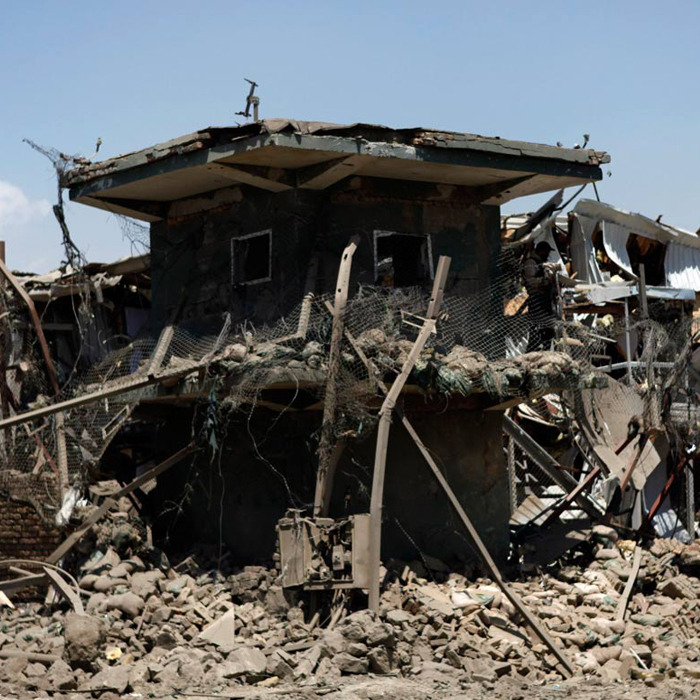 Taliban attack kills 13 Afghan security forces

A Taliban attack on a government compound in Afghanistan on Thursday killed 13 security personnel and left at least 60 other people wounded when a truck bomb triggered hours of fighting, officials said.
About 20 insurgents armed with machine guns and grenade launchers were also killed during the assault on the intelligence agency base in Ghazni province, one of the most volatile regions of Afghanistan.
The attack underlined growing insecurity in the country, which is beset by a political crisis over disputed election results at the same time as US-led Nato combat troops are winding down their war against the Taliban.
The Islamist group claimed responsibility for the attack, in which the truck blast at the compound entrance sent broken glass raining down on civilians in the city before police and soldiers fought with the attackers.
"After a three-hour gun battle, the security forces killed all 19 attackers," Assadullah Ensafi, deputy police chief of Ghazni, told AFP.
"Thirteen security personnel -- two NDS (National Directorate of Security) agents, three police and eight quick reaction forces were killed in the attack.
"The truck bomb was very strong, it broke windows of houses and shops around the building." About 60 people, including many civilians, were treated at Ghazni hospital, Dr Memat, who only uses one name, told AFP. He said 15 people were in critical condition.
The disputed election has emboldened the Taliban, with fresh offensives launched in the south and east, while several provinces close to the capital Kabul have suffered worsening unrest.
The two rival presidential candidates, Ashraf Ghani and Abdullah Abdullah, both claim they won the fraud-tainted election in June. NATO leaders met in Britain on Thursday, with discussions due to be held on future support and funding for Afghanistan's security forces after all foreign combat troops withdraw by December.
---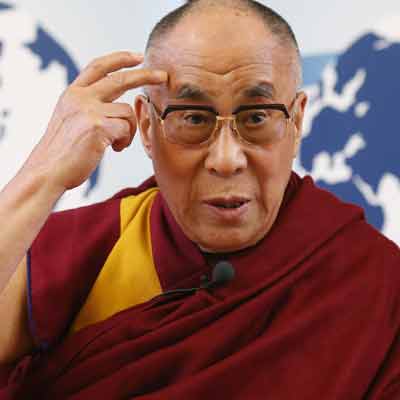 South Africa denies Dalai Lama visa again

South Africa has rejected a visa application by the Dalai Lama, its third refusal to admit the spiritual leader of the disputed Tibet region in five years, his local representative said on Thursday.
The Dalai Lama, who lives in exile in India and is at loggerheads with Beijing over Tibet, had been hoping to attend a meeting of Nobel peace laureates in Cape Town next month. The visa denial is likely to fuel speculation about Beijing's sway over Pretoria.
"We have informally received contact His Holiness won't get his visa application," Nangsa Chodon, the Dalai Lama's South Africa-based representative, told Reuters.
The South African foreign ministry confirmed that its High Commission in New Delhi had received the Dalai Lama's visa application but denied it had been rejected, saying it was being subjected to "normal due process".
"The relevant authorities will communicate with the applicant thereafter," spokesman Clayson Monyela said.
A South African court ruled two years ago that officials had "unreasonably delayed" a decision on granting the Dalai Lama a visa in 2011, largely out of fear of angering China, now a major African trading partner and investor.
Because of the delay, the Dalai Lama was unable to attend the 80th birthday of his friend and fellow Nobel peace laureate Archbishop Desmond Tutu in Cape Town in October 2011. The previous visa denial, in 2009, was also for a peace conference.
"We remain hopeful that the national government will grant the visa in order to spare South Africa the international humiliation of failing to do so," said Cape Town mayor Patricia de Lille, who is organising next month's conference.
---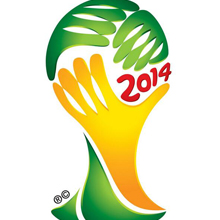 FIFA 2022 World Cup: Qatar under scanner again as two Human Rights workers go missing

The venue of the 2022 FIFA World Cup is again under the spotlight after two Nepalese-British human rights workers disappeared in Doha.According to the Norwegian NGO Global Network for Rights and Development (GNRD), its employees, Krishna Upadhyaya, 52, and Ghimire Gundev, 36, went missing on August 31 while they were working in the gulf state, reported the CNN.
A spokesperson for the UK embassy in Doha confirmed that an investigation had been launched into the disappearance of the two persons.
Qatar's Interior Ministry however, was unavailable for comment, the report said.
Upadhyaya, a human rights researcher and Ghirmire, a photographer, had arrived in the country on August 27 and had been preparing a report on the working conditions of migrant workers at the 2022 FIFA World Cup venue.
The 52-years-old researcher had checked out of the hotel after revealing to a friend in Norway that he felt unsafe but never boarded the flight. The GNRD confirmed that Upadhyaya was alarmed by the number of policemen in the vicinity and had said that undercover cops came very close to him whenever he spoke on the phone
Qatar had earlier hogged the limelight after revelations were made about migrant laborers working under inhuman conditions at the construction sites of 2022 World Cup facilities in Qatar.
---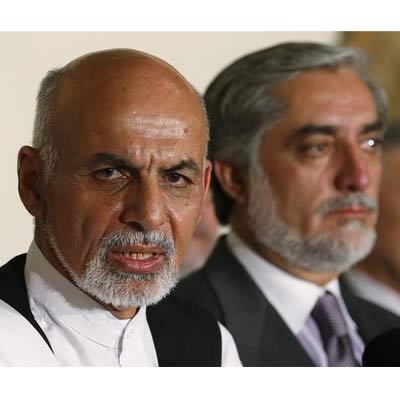 Afghan candidates' unity pledge eases NATO'S worries

Afghanistan's rival presidential candidates pledged to Nato leaders on Thursday that they would form a government of national unity and sign legal agreements allowing foreign troops to stay on next year.
The message to a NATO summit from Ashraf Ghani and Abdullah Abdullah was meant to reassure allies concerned that a lengthy deadlock over the disputed presidential election could force NATO to pull all its troops out of Afghanistan this year.
The rival politicians said they were fully committed to signing two agreements on the status of foreign forces that would NATO to stay on and train and advise the Afghan army after its combat operations end in December. "We believe in an inclusive political vision. We will form a government of national unity and will honour the participation of our people in the election process," the candidates said in a message read out in Kabul by Abdullah aide Mahmoud Saiqal.

Talks on a power-sharing deal between Ghani, winner of the election according to an initial count, and Abdullah collapsed this week, rekindling fears of ethnic unrest over an election marred by allegations of fraud.
Days earlier, Abdullah's team walked out of a UN audit of votes from a June 14 run-off ballot, saying it was dissatisfied with the way fraudulent votes were being handled. The political turmoil created the worst possible backdrop for a summit that heralded the end of more than a decade of inconclusive NATO combat operations against Taliban militants.

Adding to a general climate of uncertainty were news reports that an Afghan army colonel had requested asylum upon arrival in Britain on Tuesday. Afghan Defence Minister Bismillah Khan Mohammadi, asked by Reuters at a news conference, denied the officer was travelling with his delegation to the NATO summit.
An Afghan official, speaking on condition of anonymity, said the colonel was believed to have arrived on a military exchange programme, but officials were still looking into the matter. A spokesman for the British Ministry of Defense said he was aware of the reports and the matter was being investigated, declining further comment. NATO had hoped that a new president would be installed in time for the summit, enabling it to celebrate Afghanistan's first democratic transfer of power by inviting the new leader to share the spotlight with US President Barack Obama. But the deadlock over the election result meant the defence minister had to come instead.
The United States intervened in Afghanistan to deny al Qaeda a sanctuary after the September 11, 2001, attacks. NATO took a peacekeeping role in Kabul in 2003, gradually extending it throughout the country. Over the past 13 years, at least 16,000 civilians, nearly 3,500 foreign troops and thousands of Afghan soldiers and police have been killed.

Despite NATO's costly effort in lives and cash, civilian casualties have risen sharply this year and Taliban insurgents continue to pose a serious threat to Afghan security forces who have taken over lead responsibility for security operations. The NATO-led International Security Assistance Force, which now commands some 44,000 troops from 48 nations, is due to be replaced with smaller training mission from next year numbering some 12,000 people.
Outgoing President Hamid Karzai refused to sign the status of forces agreements and NATO diplomats say that they will have decide on a complete withdrawal within a month unless a new president is installed by then and signs the documents. At the summit, NATO allies renewed their commitment to support Afghan forces financially until the end of 2017. Afghanistan is highly dependent on foreign donors to pay for the huge army and police force, now numbering 350,000 people.
---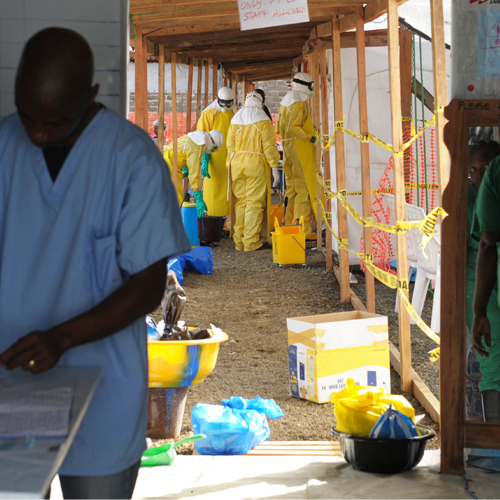 Ebola outbreak racing out of control, says UN officials

The Ebola virus outbreak in West Africa is racing ahead of efforts to control it and at least $600 million is needed to get the unprecedented epidemic under control, UN health officials said on Wednesday.
"This Ebola epidemic is the largest, most severe and most complex we have ever seen in the nearly 40-year history of this disease," Xinhua quoted Director-General of World Health Organisation (WHO) Margaret Chan as saying here.
The outbreaks are racing ahead of the control efforts in West African countries, Chan said. The WHO chief noted that there have been about 3,500 confirmed or probable Ebola cases and more than 1,900 deaths from the deadly disease.
David Nabarro, Senior United Nations System Coordinator for Ebola, estimated that at least $600 million is needed to get the necessary support to the countries to get the outbreak under control.

Mr. Nabarro warned of "a serious economic downturn" in the affected West African nations as a result of Ebola outbreak, which would complicate international efforts to contain the disease.
The WHO officials said they were working with commercial airlines to bring their services back to Ebola-stricken countries as cancellation of flights were hurting international efforts to contain the outbreak.
Ms. Chan also emphasised that it is uncalled for to refer to Ebola epidemic as an "African disease", warning that this stigmatisation makes the coordinated global response much more difficult.
---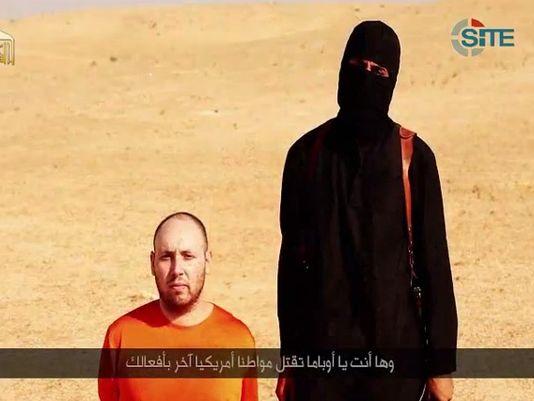 Slain US journalist Steven Sotloff was also an Israeli citizen

Israel has confirmed that slain American journalist Steven Sotloff was also an Israeli citizen, while President Barack Obama vowed to build a coalition to "degrade and destroy" the extremist group that carried out the videotaped beheading.
Sotloff's Jewish faith and Israeli citizenship were not widely known before his death in part because Israel's military censor apparently kept a lid on the story for his safety and his killers may not have known about his background either, since they made no mention of Jews or Israel in the footage released Tuesday.

Sotloff, a 31-year-old from suburban Miami who freelanced for Time and Foreign Policy magazines before he was captured in Syria a year ago, became the second American newsman to be beheaded by Islamic State militants in two weeks, killed in retribution for US airstrikes against the group. The video horrified Americans and journalists around the world and touched a nerve in Israel, where news that Sotloff had connections to the country dominated newscasts and brought condolences from Israelis who knew the Miami-area native. "Steve was part of a group of young Jewish Americans who are enamored with Israel and enamored with the Arab world," said Ehud Yaari, an Arab affairs commentator for Israeli Channel 2 who met Sotloff. "They were dying to know and enter all the dangerous places, and that's how he behaved." The killing also put pressure on the Obama administration to act more forcefully against the extremist group that has conquered a swath of Syria and Iraq.

"Our objective is clear, and that is to degrade and destroy ISIL so that it's no longer a threat," Obama said during a visit to Estonia, using an acronym for the group. "We will not be intimidated. Their horrific acts only unite us as a country and stiffen our resolve to take the fight against these terrorists," the president said. "And those who make the mistake of harming Americans will learn that we will not forget, and that our reach is long and that justice will be served."
During an appearance in Maine, Vice President Joe Biden declared that the US will pursue the militants to "the gates of hell."
Obama also sought to clean up the political damage inflicted when he said last week that "we don't have a strategy yet" for dealing with the Islamic State. "It is very important from my perspective that when we send our pilots in to do a job, that we know that this is a mission that's going to work, that we're very clear on what our objectives are, what our targets are," the president said.
---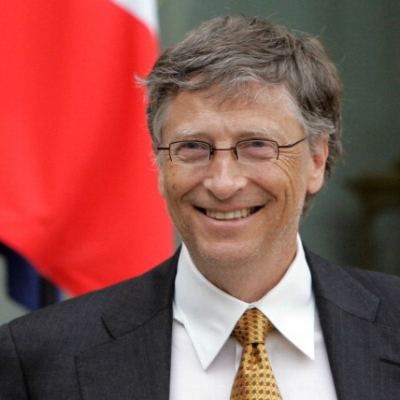 Bill & Melinda Gates Foundation awards $25 million to HIV vaccine research

Oregon researchers developing a vaccine that has shown promise in preventing HIV infection in primates said on Wednesday they have been awarded a $25 million grant from the Bill & Melinda Gates Foundation. Oregon Health & Science University scientists, in announcing the award, said they hope to develop a vaccine that not only prevents the HIV virus from infecting people exposed to it, but also eliminates the virus from those already infected.
The grant follows research published by the scientists seeking to show their vaccine candidate halting the transmission of, or eliminating altogether, a form of the virus in about half of more than 100 monkeys tested.
"In effect, we helped better arm the hunters in the body to chase down and kill an elusive viral enemy," lead researcher Louis Picker wrote in the magazine Nature, which published lab results last year. "And we're quite confident that this vaccine approach can work exactly the same way against HIV in humans."

While the annual number of new HIV infections has declined in recent years, more than 35 million people globally were living with HIV and an estimated 2.1 million people were newly infected with the virus that causes AIDS last year, according to the World Health Organization. Although AIDS-related deaths have dropped in recent years due to antiretroviral drug therapy, some 1.5 million people still died from the disease last year, the organization said.
In the United States, the annual rate of diagnosis with HIV fell by a third between 2002 and 2011, according to a study in the Journal of the American Medical Association.
The grant will be used over the next five years to establish whether the vaccine can be used safely on humans in a clinical trial and to help Picker develop a version of the vaccine suitable for larger-scale testing, which is required to bring it to market and will take at least a decade. The grant will largely be used to develop the preventative vaccine, which could also be used for therapeutic and antiretroviral therapies, the university said in a statement.
The National Institutes of Health cited Picker's research among its "promising medical advances" of 2013, the researchers said. The Bill and Melinda Gates Foundation aims to eradicate the world's most deadly diseases and poverty.
---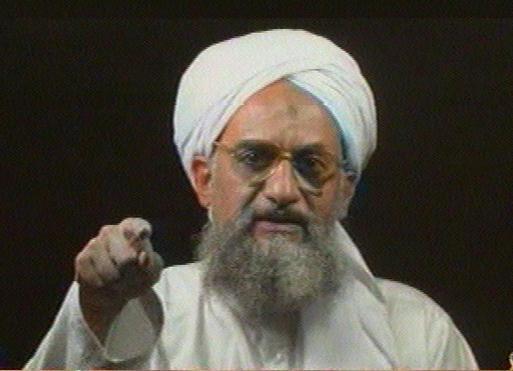 Al-Qaeda sets up new wing in Indian subcontinent

Terrorist group al-Qaeda on Wednesday announced the launch of its new wing in the Indian subcontinent with head Ayman al-Zawahiri announcing the plan in a 55-minute video message on the internet.
Al-Zawahiri called on Muslims to "wage jihad against its enemies, to liberate its land, to restore its sovereignty and to revive its caliphate."
"Al-Qaeda in the Indian Subcontinent" will be led by Asim Umar, chief of al-Qaeda's Sharia Committee in Pakistan.
Al-Zawahiri said the new outfit would be good for Muslims suffering injustice and oppression in Myanmar, Bangladesh and parts of India such as Kashmir, Gujarat and Assam.
The al-Qaeda leader also reaffirmed his loyalty to Afghan Taliban leader Mullah Omar.
Anti-terrorism specialists believe that al-Qaeda is in competition with the group Islamic State, which controls swathes of Syria and Iraq, for followers, the BBC report said.
---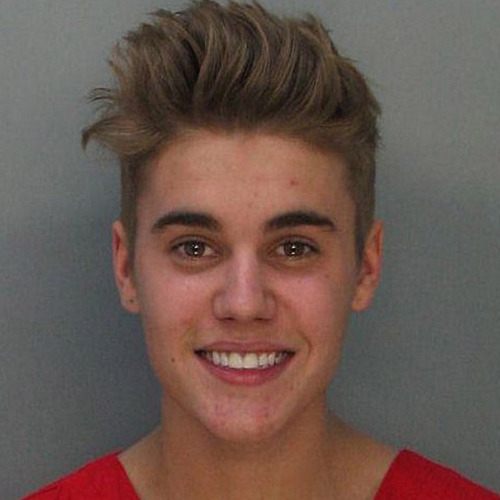 Pop singer Justin Bieber charged with assault in Canada

Pop star Justin Bieber was arrested and charged with assault and dangerous driving over the weekend after an incident near a small Canadian town, police said on Tuesday, in a case that could complicate the singer's probation in Los Angeles.
The charges came after two drivers got into a "physical altercation" on Friday, Perth County Ontario Provincial Police said in a release. A minivan and an all-terrain vehicle had collided near Stratford, Ontario, the town where Bieber grew up.
Bieber, 20, was visiting the Canadian province with Selena Gomez, the pop singer and former Disney TV star. The two have been in a four-year, on-and-off relationship.
"Justin Bieber and Selena Gomez' peaceful retreat in Stratford this weekend was unfortunately disrupted by the unwelcome presence of paparazzi," Bieber's lawyer, Brian Greenspan, said in an emailed statement. "This has regrettably resulted in charges of dangerous driving and assault."

Bieber, whose songs include the hits "Boyfriend" and "Beauty and a Beat," has been a favorite paparazzi target and has attracted more attention lately for his legal run-ins than his chart-toppers. The singer's latest arrest could add to his legal woes in Los Angeles, where Bieber is on probation after pleading no contest in July to misdemeanor vandalism for pelting a neighbor's home with eggs.
Arrests, even if abroad, generally trigger an inquiry into a possible probation violation, said Reaver Bingham, the deputy chief of field services at the Los Angeles County Probation Department.
Bingham declined to say whether the department was investigating Bieber's latest arrest, citing privacy laws.
This year, R&B singer Chris Brown spent 80 days in a Los Angeles jail after admitting to a probation violation following a 2013 arrest in Washington for punching a fan. Brown pleaded guilty on Tuesday to misdemeanor assault in that case.
Bieber's arrest in Canada came weeks after he pleaded guilty to careless driving and resisting an officer without violence in Florida, part of a deal to resolve allegations he was caught drag racing in a Lamborghini under the influence of drugs and alcohol. In January, he was charged with assaulting a limousine driver in Toronto. The case is ongoing.
---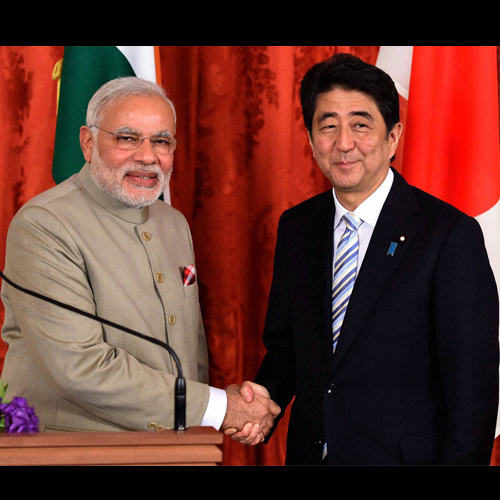 Prime Minister Narendra Modi concludes successful Japan visit, secures $35 billion funding for development projects

Prime Minister Narendra Modi left for home on Wednesday after concluding his successful visit to Japan, during which Japan promised to give US $35 billion to India over the next five years for developmental projects.
The two countries also decided to enhance cooperation in defence and other strategic areas and also signed five pacts covering defence exchanges, cooperation in clean energy, roads and highways, healthcare and women while vowing to take their relationship to newer level.
Japan also lifted ban on six Indian entities including Hindustan Aeronautics Limited (HAL) which had been imposed in the aftermath of 1998 nuclear tests.
During the five-day visit, his first outside the subcontinent since becoming prime minister in May, Modi invited Japanese investments while hard-selling India as a conducive destination for business particularly for the manufacturing sector. He told the Japanese businessmen that India was awaiting the investments with a 'red carpet' and not 'red tape' as rules and procedures have been eased by his government.

Winding up his official programme on Tuesday, Modi had expressed gratitude to Japan for reposing "trust" in India and demonstrating its friendship with a quip "yeh fevicol se bhi zyada mazboot jod hai (this bond is stronger than that of fevicol)".
"This visit has been very successful," Modi had said at the Indian community reception hosted in his honour here earlier. "There has been talk about billions and millions. But there has never been talk of trillions," he said, referring to $3.5 trillion Yen (US $35 billion or Rs 2,10,000 crore) promised by Japan to India through public and private funding over the five years for various works, including building of smart cities and cleanup of the Ganga river.
During the talks between Modi and Japanese oprime minister Shinzo Abe, the two sides agreed to enhance their defence and strategic cooperation to a new level and also decided to speed up negotiations on civil nuclear deal that could not be concluded now.

Striking good personal chemistry, the two leaders had "very fruitful" exchanges.
Abe also went out of his way to receive Modi in Kyoto when he went there on August 30 in the first leg of his 5-day tour. In Kyoto, a pact was signed under which Modi's Lok Sabha constituency Varanasi would be developed on the pattern of Kyoto 'smart city' with the help of Japan.
Abe also announced that as an example of Indo-Japan Cooperation, Tokyo will help India in providing financial, technical and operational support to introduce Bullet trains, a project that Modi has been actively pursuing.
"This is not just raising the relationship from one category to another... Our relationship is not only regional in its framework, but will have a global impact," Modi, who concluded his five-day visit to Japan, said.
---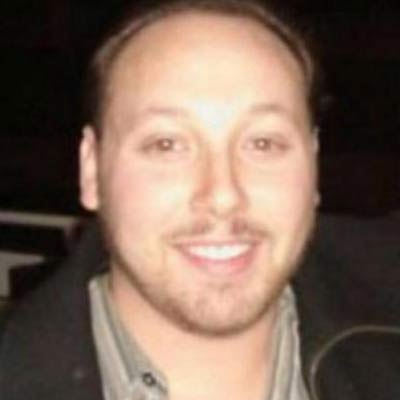 After James Foley, ISIS beheads American journalist Steven Sotloff: Reports

The Islamic State of Syria (ISIS) has reportedly released a video that shows the beheading American freelance journalist Steven Joel Sotloff by an ISIS member. SITE Intel Group, a research organization that tracks jihadist and White Supremacist web postings has reported that the 31 year old journalist has been executed by the ISIS.
Sotloff had been kidnapped from northern Syria in 2013. Following James Foley's murder and warning that Sotloff would be next, his mother had made plead to the ISIS leader Abu Bakr al-Baghdadi to show mercy and release her son.
Sotloff's reported killing comes two weeks after James Foley's execution.
According to SITE the masked ISIS member who carried out Foley's beheading appears next to Sotloff with a knife. He says "I'm back, Obama, and I'm back because of your arrogant foreign policy towards the Islamic State."
"I'm back, Obama, and I'm back because of your arrogant foreign policy towards the Islamic State."
Sotloff describes himself in the video as "paying the price" for US administration's decision to carry strikes against ISIS in Iraq.
The SITE report mentions that ISIS has threatened to carry beheading of a British national identified as David Cawthorne Haines and warned governments to back off "this evil alliance of America against the Islamic State".
---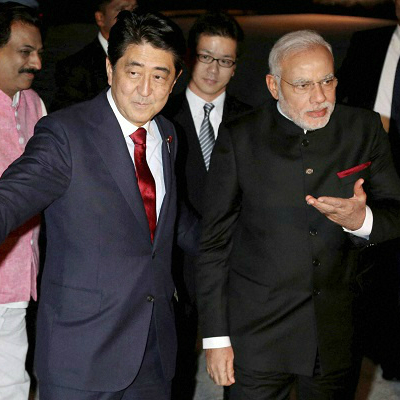 Narendra Modi describes bond with Japan as 'stronger than Fevicol'

Prime Minister Narendra Modi today termed his Japan trip as "very successful" and hoped that India's infrastructure will improve and the country will become clean with the help of $35 billion promised by Japan over five years, the highest ever amount ever. Winding up his official programme on the penultimate day of his five-day visit, Modi expressed gratitude to Japan for reposing "trust" in India and demonstrating its friendship with a quip "yeh fevicol se be zyada mazboot jod hai (this bond is stronger than that of fevicol)".
"This visit has been very successful," Modi said at the Indian community reception hosted in his honour here. "There has been talk about billions and millions. But there has never been talk of trillions," he said, referring to 3.5 trillion Yen ($35 billion or 2,10,000 crore) promised by Japan to India through public and private funding over the five years for various works, including building of smart cities and cleanup of the Ganga river.

"This is a big achievement. My biggest happiness is that Japan trusted us," he said at his last official programme after a hectic day of events and meetings. Talking in the context of trust, he referred to Japan's decision yesterday to lift ban on six Indian entities, including HAL. The ban had been imposed in the aftermath of 1998 nuclear tests. Referring to signing of an MoU under which Varanasi will be cleaned up and developed learning from the experience of Japanese 'smart city' Kyoto, Modi said, "we can learn from each other".
"I was born in Gujarat but these days I am at the service of Varanasi (in Uttar Pradesh). Kyoto is also a very small city and they have large number of temples like in Varanasi. But they have modernised while preserving heritage," the Prime Minister said. He noted that 17 structures in Kyoto were in the UNESCO World Heritage list, which was not a mean thing.

Talking about his 'clean up' agenda, Modi said the issue was close to his heart as it would be a tribute to Mahatma Gandhi, for whom cleanliness was the dearest thing. "Mahatma gave so much to us. What did we give to Mahatmaji?" He said it was because of this that he had asked the countrymen to make India clean by 2019, the 150th anniversary of the Father of the Nation.
Modi used the occasion to suggest to the Indians in Japan to write to their relatives in friends in India to contribute to the cleanliness drive, at least in their neighbourhood. "Tell them (relatives and friends) that such is the cleanliness in Japan and the same should be replicated there," he said. He also had an innovative idea of boosting tourism in India as he asked each NRI, including in Japan, to encourage at least five families to visit India once a year. That will promote tourism and lead to improvement in incomes of common Indians, including 'chai walas' (tea sellers), he said.
---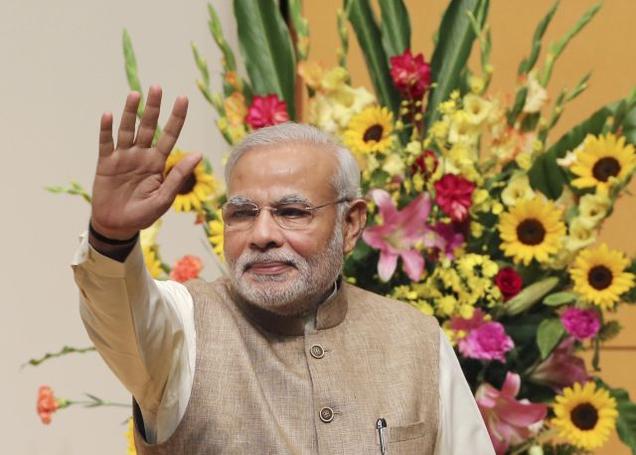 Modi waxes eloquent on women and goddesses

India refuses to sign the NPT because it considers it as flawed, he said. If the Hindu female pantheon was likened with a ministry, then education was with goddess Saraswati, money with Lakshmi, security with Mahakali and food security with the goddess Annapurna.
Making this point while addressing women students of the Sacred Heart University on Tuesday morning, Prime Minister Narendra Modi said India was the only country in the world where god was conceptualised in the female form.
When the British left India, only nine per cent of women were educated. Since then, many initiatives were taken to educate women.
"I have given a lot of encouragement to educate the girl child," Mr. Modi said. As chief minister of Gujarat for 14 years, he donated Rs. 78 crore raised from the auction of gifts received from different governments for the education of the girl child, the Prime Minister revealed.
"In my cabinet, there are 25 per cent women. Our foreign minister is a woman," he pointed out.

Non-proliferation
To a question on India's commitment to non-proliferation, Mr. Modi replied that India was the land of the Buddha. "And Buddha is the symbol of peace," he said, adding that India's independent struggle led by Mahatma Gandhi.
Looking beyond "small" treaties and commitments to them, the Prime Minister said peace and non-violence was in the DNA of Indians.
Asked about Japan and Indian concerns on China, Mr. Modi pointed out that both Japan and India were democratic countries. Rather than focusing on others, we should concentrate on ourselves -- our values, our commitment to peace.
Giving an analogy, Mr. Modi said if there is darkness in the room, someone will go with a broom to sweep it away, someone else will go with a sword, another with a very big blanket.
"But the wise will go with a small lamp, and there would be light," the Prime Minister stressed. If we focus on building peace and prosperity, then we don't have to be scared of darkness.

Climate change
On climate change, the Prime Minister said exploitation of nature was a crime. "At best, you have the right to milk nature. You can milk a cow, but you can't kill the cow."
"Climate change? Is this terminology correct? The reality is this that in our family, some people are old... They say this time the weather is colder. And, people's ability to bear cold becomes less.
"We should also ask is this climate change or have we changed. We have battled against nature. That is why we should live with nature rather than battle it," he said.
The Prime Minister commended a book written by him on climate change called "Convenient Action" while pointing out that former US Vice-President Al Gore's book was entitled "An Inconvenient Truth". The Prime Minister said his book was available online.
Mr. Modi added that he was active on Facebook and Twitter and looked forward to responding to queries from students on social media.
---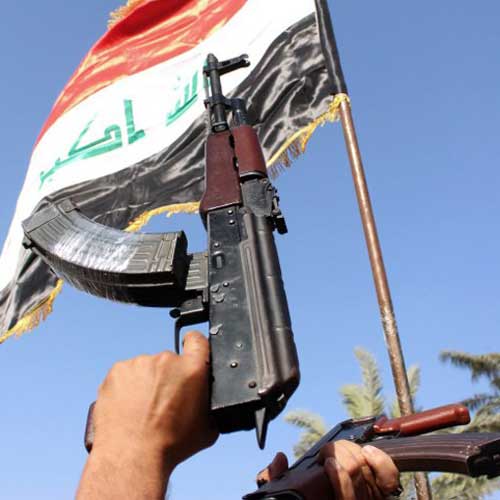 Iraq violence killed at least 1,420 people in August, says UN

At least 1,420 people were killed in Iraq in August as sectarian violence raged in the country's centre and north, the United Nations (UN) said on Monday. A further 1,370 Iraqis were wounded and 600,000 people forced to flee as Islamic State militants, who have grabbed large areas of territory since June, pushed into land controlled by Kurdish troops and targeted religious minorities.
"Thousands continue to be targeted and killed by ISIL (Islamic State) and associated armed groups simply on account of their ethnic or religious background. The true cost of this human tragedy is staggering," the UN representative in Iraq, Nickolay Mladenov, said.
The UN said the casualty figures could be far higher but it could not get independent verification of reports of hundreds of incidents in areas under Islamic State's control.
Violence killed 1,737 people, mostly civilians, in Iraq in July, and 2,400 in June, the UN data showed.
The fighting carried on Monday as 18 people were killed and more than 50 wounded when two parked car bombs went off in two mainly Shi'ite districts of Baghdad, police and medical officials said.
Both Islamist fighters and Iraqi government forces have committed atrocities in the three months of fighting, senior UN officials said in Geneva during an emergency debate on the conflict on Monday.
---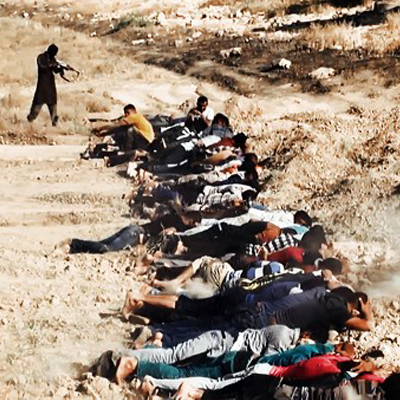 UN to send team to investigate Islamic State crimes in Iraq

The United Nations agreed on Monday to send investigators to Iraq to examine crimes being committed by Islamic State militants on "an unimaginable scale", with a view to holding perpetrators to account.
"We are facing a terrorist monster," Iraq's human rights minister, Mohammed Shia' Al Sudani, told the UN Human Rights Council (UNHRC) which adopted a resolution tabled by Iraq and France at an emergency sitting of the 47-member state forum in Geneva. The Council aims to send 11 investigators, with a total budget of $1.18 million, to report back by March 2015.
Islamic State, which declared a "caliphate" in June in parts of Iraq and Syria under its control, has been cited as a major security threat by Western governments since posting a video in August of the beheading of US journalist James Foley.
The Sunni militants have driven more than 1.2 million people from their homes this year, the United Nations says. At least 1,420 people were killed in sectarian violence in Iraq in August alone, UN figures showed on Monday.
UN Deputy High Commissioner for Human Rights Flavia Pansieri said there was "strong evidence" Islamic State, also known as ISIS, and allied groups had carried out targeted killings, forced conversions, sexual abuse and torture in Iraq. "The reports we have received reveal acts of inhumanity on an unimaginable scale," she said.

ETHNIC CLEANSING
Pansieri voiced concern at the persecution of Christians, Yazidis, Shia, and Turkmen, saying such "ethnic and religious cleansing" may amount to crimes against humanity. Children belonging to targeted minorities have been forcibly recruited and positioned on front lines to shield fighters or made to donate blood, she said. Women are beaten for breaking rules requiring them to be veiled and escorted by men.
Al-Sudani told the session that Islamic State, "oozing with barbarity", was threatening the makeup of his country. "The land of ancient Babylon is subjected to threats, starting with threats to its very independence. They are attempting to change its demographic and cultural composition," he said, adding: "Acts by ISIS threaten not only Iraq but the whole region and world."

Pansieri raised concerns that Iraqi government forces had also engaged in acts that may amount to war crimes. She said government-allied militias had opened fire on a mosque in Khanaqin district, northeast of Baghdad, killing 73 men and boys. Iraqi soldiers had shelled towns and carried out air strikes killing and injuring dozens of civilians, she added. The US envoy to the rights forum, Keith Harper, urged Iraq's prime minister designate, Haider al-Abadi, to form a multi-ethnic government that would investigate allegations against government forces and "terrorist groups".
"The stories that have emerged from ISIL's bloody assault on Iraq are the ones of nightmares. Christians and others have been driven from their homes with the threat of 'convert or die'," Harper said. "The Yazidis have been buried alive, beheaded or killed in mass executions."
Al Sudani, asked whether the UN investigators would look into alleged crimes by government forces, said they would focus on those committed by the Sunni militants and that the Baghdad government would look into allegations against state forces.
"These are allegations of crimes perpetrated by the government and we have a transparent investigation by our own government which will soon be deposited with all concerned members of the Human Rights Council," he told Reuters.
---