Nominations for PRCI CHANAKYA AWARDS - FOR NATIONAL ACHIEVERS 2015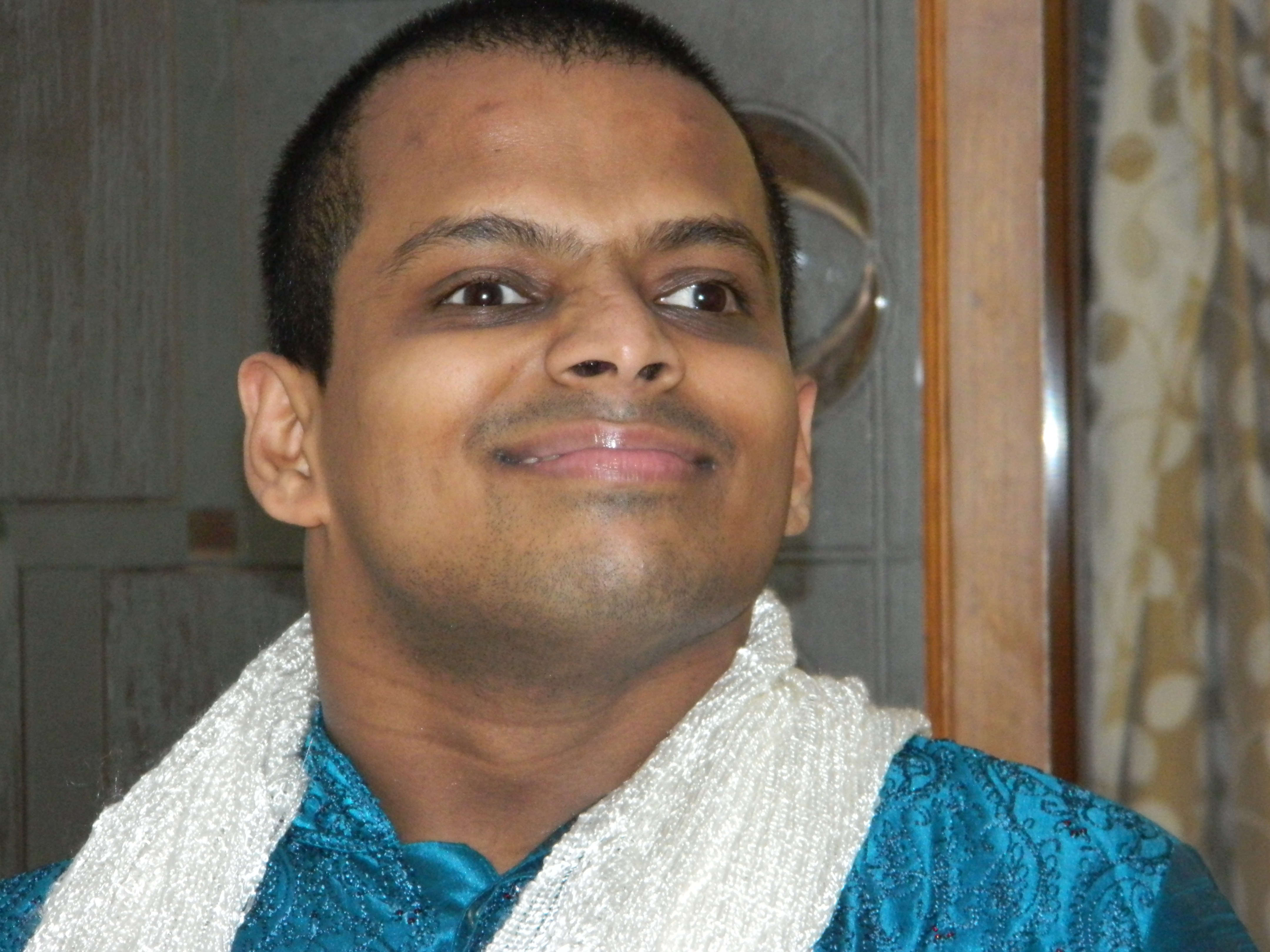 Siddharth is currently working as Manager-Training with IndusInd Bank at Chennai. He has been with IndusInd Bank since 2010 and prior to that he was with RBS (previously ABN Amro) in the Trade Finance Division for more than 5 years.
Siddharth is a person with Cerebral Palsy, post a jaundice attack when he was few days old which significantly impacted his body movement and speech clarity. This has consequential impact on his ability to write and general reaction time. Having said the above, Siddharth has never let this condition as an impediment to his achievements and goals. While he went to a "special school" earlier, but soon got into the main stream and since then leads a life in a society which make things extremely difficult and challenging for him.
From an academic point of view, after passing out from a regular school he completed his graduation in Commerce and went on to do his masters in Economics with great scores. Professionally, he is a Certified Documentary Credit Specialist and has been awarded multiple certificates in the domain of Trade Finance, KYC (Know Your Customer) norms and Anti Money Laundering.
Apart from the above, given the inspirational life Siddharth has lived, he is an avid speaker on motivation, Time/Emotional management, HR and multiple topics among Organizations/ Corporate like
TCS,
Scope International
World Bank
SAP Labs India- Bangalore
Wipro,
Accenture
RBS
Forums like
TedX Chennai
TedX Gateway
TedX EMWS
India Inclusion Summit
Management institutes:
IIM A
IIT, Chennai
Great Lakes Institute of Management, Chennai
KLE College of Business Administration, Hubli and many more ……
Siddharth is on the board of Vidya Sagar since 1999 and has been on the Board of Trustee of Skill Share International, a UK based NGO. Given his exemplary work in the overall field of building awareness and helping people with "special needs" he has been even awarded National award by Ministry of Social Justice and Empowerment as "Best Employee with
Cerebral Palsy" given by the then honorable Vice President of India in 2009. He has been recongnized by many organization for his outstanding work and some of the recognition he has received are:
· Npedp - Shell - Helen Keller Award
· Ascendas Excellence Award' in Academics
· "Lala Kailashpat Singhania Award" from National Society for Equal Opportunities for Handicapped, in December 2007
· Won Award for excellence in Corporate employment from ADAPT (SSI) on the eve of World cerebral palsy day
· Member of Advisory board of India Inclusion Summit
· Outstanding student award for year 1998-99 from his school
· NIIT award for academic proficiency in 1997
One of his key association is with ex-President of India, Dr.APJ Abdul Kalam who has quoted him in various forums and they share a relationship of mutual admiration. Given his work he has been very well known in the media circles.
On personal front he lives in Chennai with his parents, wife and his son.
---
Swayam Soni, Director Aakriti Group receives Captains of the Industry Award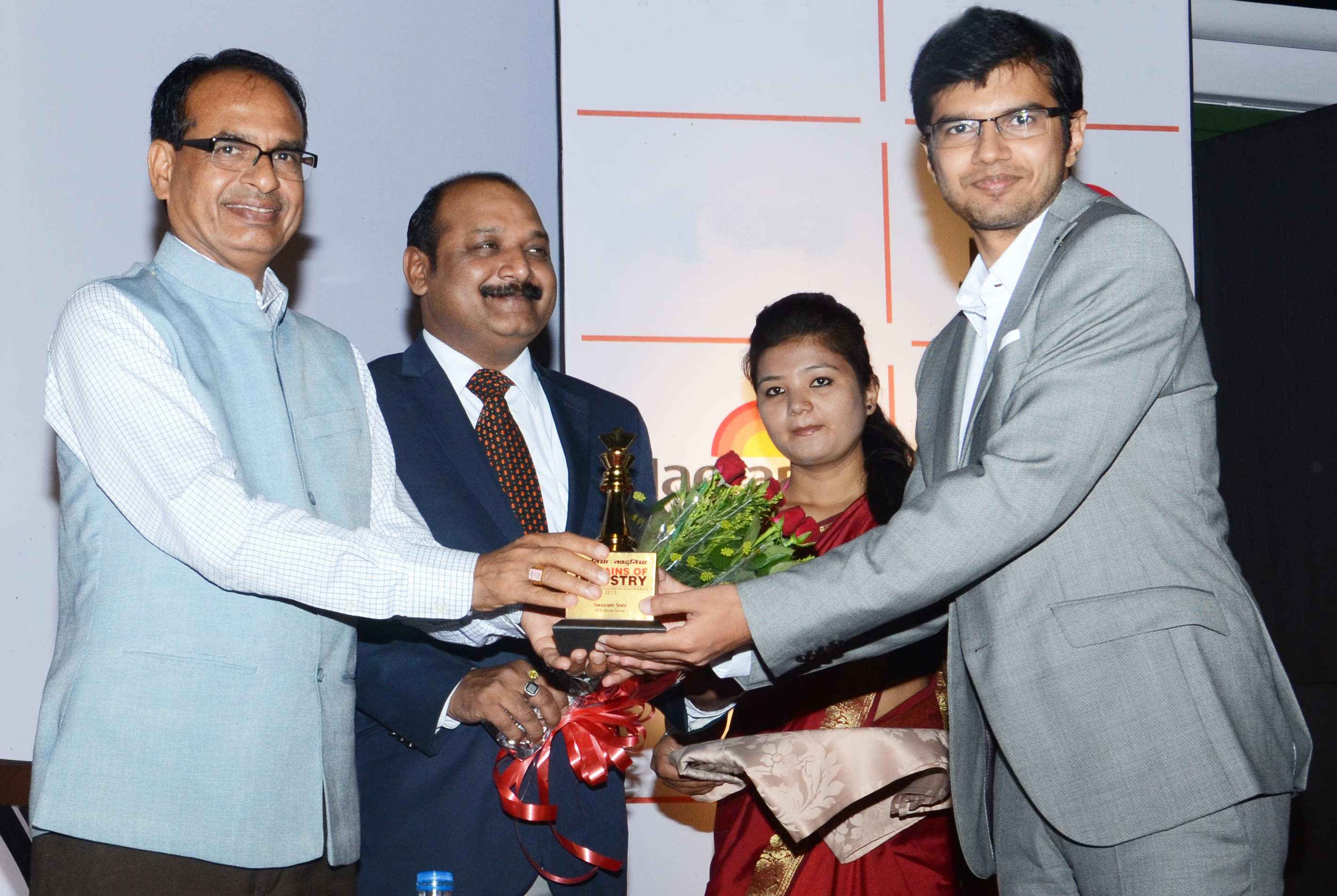 Mumbai, 14 Nov 2014
Adding one more feather to his cap, Mr. Swayam Soni, Director Real Estate & Sugar Sector, Aakriti Group received prestigious "Captains of the Industry Award" from Shivraj Singh Chouhan, Chief Minister of Madhya Pradesh. This was a proud moment for Mr. Swayam, who initially started as a management trainee in Real Estate and Sugar Companies, with an excellent academic record to his credit and was later inducted as one of the "Board of Directors" of the Aakriti Group of Companies, because of his exceptional managerial skills and professional acumen.
He is presently looking after project planning and marketing of the Real Estate business and also the operations of Sugar industry. With his youthfulness he is being able to introduce freshness in the vision and mission of the company.
In the post award ceremony, he highlighted his current ventures and conveyed that our prime focus is to provide the most-modern services with respect to the real estate ventures, to provide happiness and comfort. Planning and executing a scheme is only a prior step towards converting a dream into reality, but accepting of the target person is ultimate step. This favorable reception signifies that Aakriti group is being admired by everyone.
Before Mr. Swayam Soni, Mr. Hemant Kumar, CMD and Ms. Anshul Soni, Aakriti Group were also awarded "Captains of the Industry Award" earlier in the previous years, which speak the success saga of the group in the recent times.
---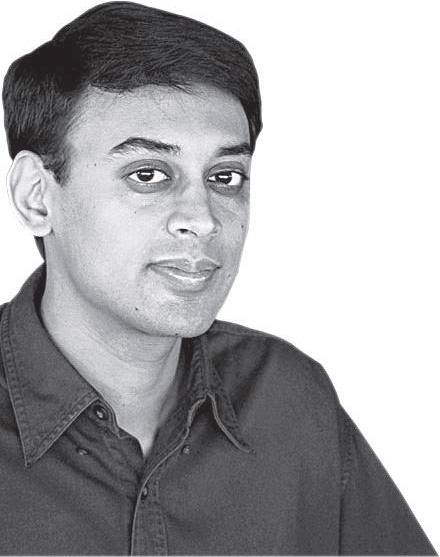 India cheers Fields Medal for Manjul Bhargava
Early in the morning on Wednesday, despite recuperating from an eye surgery, NR Narayana Murthy took the unusual step of writing to the editors of major newspapers and TV channels. Murthy was excited about a young mathematician he had known, Manjul Bhargava of Princeton University, who had won the Fields Medal for mathematics on Tuesday. His aim was to sensitise editors to the importance of this event, and to tell young Indians what to strive for. "A Fields Medal is harder to get than a Nobel Prize," Murthy told later. "We knew he was extraordinary." Bhargava is the first Indian-origin mathematician to get the prize. He is not always known through his Indian origins, and is often called a Canadian-American mathematician. But although Bhargava did not grow up in India, his Indian roots are deep. He learned tabla with Zakir Hussain and is an accomplished player.

Iranian first Woman to Bag Medal
Iranian-born mathematician Maryam Mirzakhani has become the first woman to win the prestigious Fields Medal, widely viewed as the Nobel Prize of math. A Harvard-educated mathematician, she is a professor at Stanford University in California.

---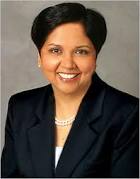 Humility makes CEOs from India stand out
MUMBAI: What's common between Satya Nadella, Indra Nooyi, Nitin Nohria and Rajeev Suri. Yes, they are all Indians who have made it to top global posts. But they have also brought in a new dimension to what characterizes leadership traits. The one trait that stands out among these stalwarts is humility, which increasingly is being considered an important virtue of leadership.
The era of the swashbuckling CEO whose extroverted demeanour at one point was considered to be the sole characteristic of a strong leader, is passe. As cocky arrogance gives way to humility, experts believe demand for a humble CEO is on the rise.
"Humility is the key to being a respected leader. Because that means you are receptive towards learning and professional growth," said Govind Iyer, partner, Egon Zehnder India.
Iyer, however, said humility does not mean one can't be aggressive and an extrovert. "If these qualities are displayed with positive intent (and not arrogance), then the leader is seen as inspirational and with humility. Some of the most successful organizations build these qualities in their leaders," said Iyer.
Recently, a study ranked Indra Nooyi, CEO, PepsiCo, among the top 10 humble US CEOs. Early this year, Nohria, the dean of Harvard Business School, humbly apologized for the school's past behaviour towards women, while promising to reverse the situation. Former colleagues and classmates of Nadella, the new Microsoft CEO, and Suri, the new Nokia CEO, talk about their humility and achievements in the same breath.
Can the rise of the Indian global CEO attributed to 'H' factor? Rajiv Burman, managing partner, Lighthouse Partners, an executive search firm, thinks so. "Given our strong emphasis on family and social relationships, they (Indian leaders) work very effectively in groups with humility, a lost trait these days," said Burman. It is for this reason perhaps that Indian leaders are said not to push for maximizing their financial packages unlike their western counterparts, a trait appreciated by shareholders as well.
It is now an accepted fact that leaders who develop higher self-awareness tend to be more humble. In an uncertain world, a self-aware leader creates success by working with and leveraging expertise of peers and a larger network of colleagues, according to Vivek Chachra, country manager - India, Harvard Business Publishing (HBP), which works with several clients to develop current and future leaders with one of the pillars of focus being self-awareness. "We see several leading companies in India recognizing and appreciating this approach and dedicating up to 25%-30% of development time of their leaders to build self-awareness," said Chachra.
Leading in a VUCA (volatile, uncertain, complex, ambiguous) world requires a leader to be flexible, reactive, dynamic and able to learn from others, and to demonstrate this, said Gurprriet Siingh, director & head, YSC India, leaders need to be humble. Humility underpins curiosity and a desire to learn which "allows them to be comfortable with the vulnerability of 'not knowing' but powerful in the belief that someone else might know and as leader it is their job to find and empower that 'someone'".
Evolved organizations are learning to distinguish between individuals driven by personal ambition and individuals driven to make a difference to the greater good. "Humility and the ability to delay gratification are becoming key traits that boards, outgoing CEOs are looking for in their successors," said Siingh of YSC India, a boutique consulting firm that specializes in executive coaching, organization development and executive assessment.
In her new book, 'The Key', Lynda Gratton, professor of management practice, London Business School, has pointed out how leadership is changing. She talks about authenticity, the 'inner journey' to understand and develop a sense of moral compass, and worldview, which is the 'outer journey' and is about looking outside, understanding the challenges of the world and being able to work across stakeholders.
Harish Manwani, COO, Unilever, recently told TOI, good leaders are those who build people bigger than themselves. Nothing works better than humility to accept that others can grow bigger than the individual.

---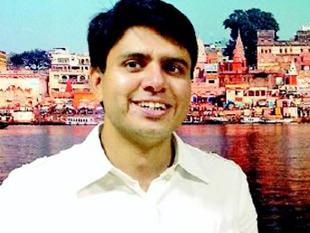 The IIT-groomed babu who said 'no' to Narendra Modi
Lucknow:Varanasi, Despite his clean track record since he joined the IAS, Varanasi district magistrate Pranjal Yadav's CV has one glitch he'll find difficult to explain: his affiliation with the patriarch of Uttar Pradesh's ruling clan, SP chief Mulayam Singh Yadav.
Ever since Pranjal, as the returning officer, delayed permission to Narendra Modi's rally in the holy city, posters have come up in many places questioning his neutrality in the electoral process.
In one such image that has gone viral on social media, Pranjal is described as the son of Mulayam's first cousin. Advising people to disseminate the details as widely as possible, the poster also said this will help build pressure on Election Commission and ensure Pranjal's quick removal. BJP has charged that elections in Varanasi won't be impartial under his watch.
However, even as BJP leaders like Arun Jaitley and Modi's aide Amit Shah have called Pranjal biased and urged the EC to removal him, many people in Varanasi appreciate him for his work.
"The DM is most impartial. He is hard working and dedicated. The BJP is unnecessary accusing him of wrong-doing for votes. Such drama by a national party should be condemned. We support our DM," said Ashok Kapoor, an industrialist and exporter.
Born in 1980, Pranjal is a 2006 batch IAS officer. He was the Azamgarh DM before he was transferred to Varanasi. A B.Tech from IIT Roorkee, Yadav earned people's appreciation for removing encroachments and widening roads. "The city needs an officer like him for development," said Dr Brijesh Pandey, a teacher at Agrasen Girls PG College.
Showing his affinity to Ganga, Pranjal undertook ambitious work of river profiling to protect its historic ghats from caving in. He formed a committee in October 2013 to assess the problems and find a solution. Besides engineers and officials of different departments including Central Water Commission, PWD, irrigation, and the municipal corporation, the committee also comprises civil engineering experts from IIT-BHU.

---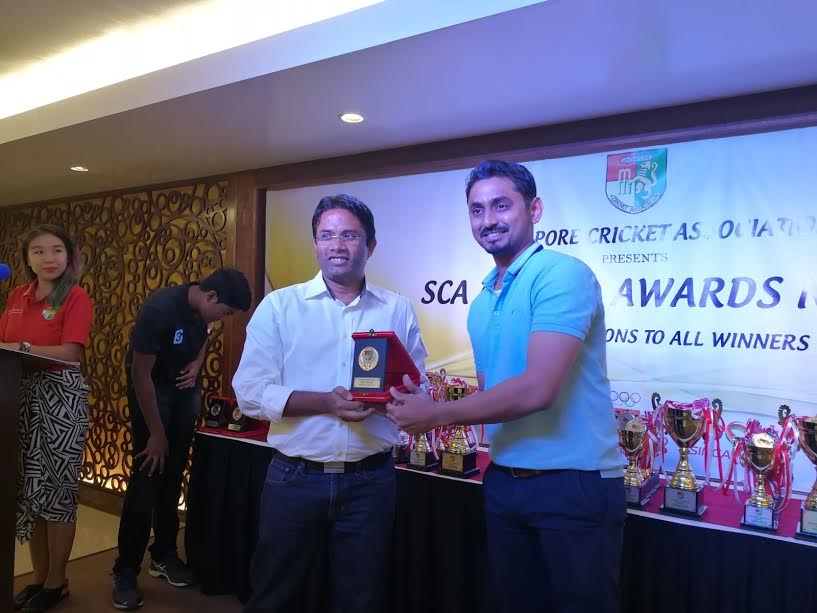 Sahara India Pariwar's Chief Subrata Roy hosted a star-studded party
Sahara India Pariwar's Chief Subrata Roy hosted a star-studded party on the occasion of his grand daughter Roshna's annaprashar in Delhi. The venue has full of film stars, politicians, cricketers and other high-profile personalities.