---
---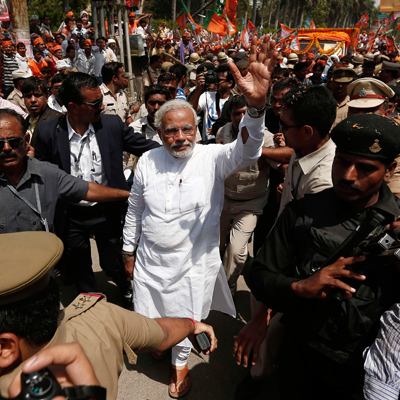 -Sh. Narendra Modi to take charge as the the Prime Minister of india.-Profile
-Narendra Modi win from Vadodara
-Sachin Pilot loses from Ajmer
- Google Celebrate India's General Election with doodle.
-Arun Jaitly loses to Amrinder Singh.
-I take responsibility for congress defeat. I congratulate the new government- Rajiv Gandhi & Sonia Gandhi.

---
President, Union ministers may soon have to give speeches only in Hindi
MMNN:18 April 2017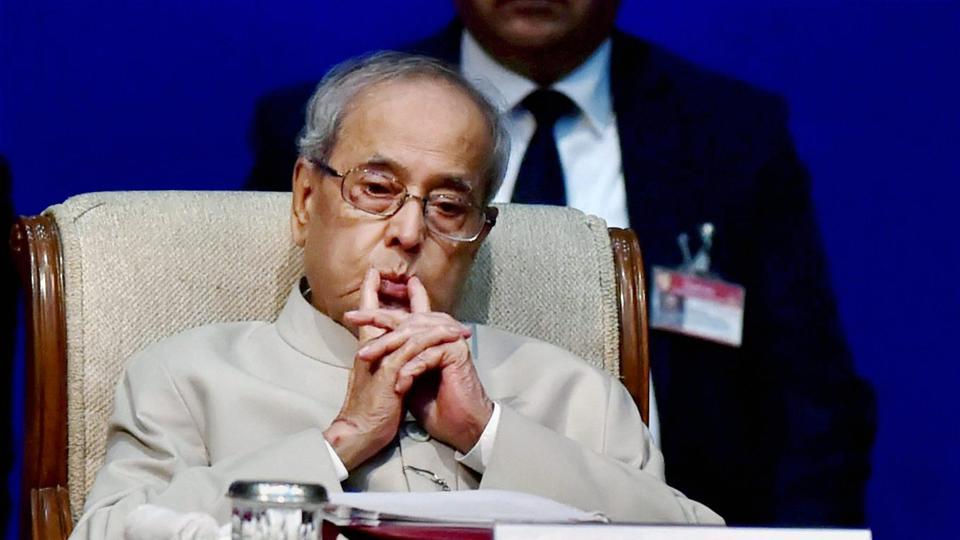 All dignitaries, including the President and Union ministers, may soon start giving speeches in Hindi if a parliamentary panel's recommendations accepted by President Pranab Mukherjee are implemented.
Mukherjee has accepted most of the recommendations made in the ninth report of the Committee of Parliament on Official Language. The report was submitted in 2011.
The panel's recommendation that all dignitaries including the President and ministers, especially those who can read and speak Hindi, may be requested to give their speech/statement in Hindi only, has been accepted, as per an official order.
The President has accepted many other recommendations, including making announcements on civilian flights in Hindi followed by English.
On flights, half the reading material should consist of Hindi newspapers and magazines as "Hindi is grossly neglected by airlines", as per the panel's recommendation, was accepted by the President.
The ministry of civil aviation has been asked to ensure implementation of these recommendations.
Mukherjee has accepted another recommendation of the committee that maximum usage of Hindi should be ensured on all tickets of Air India and Pawan Hans helicopters.
The recommendation favouring 100% availability of training material in bilingual at the Mussoorie-based Lal Bahadur Shashtri National Administrative Academy, the premier institute to train civil servants including those in Indian Administrative Service (IAS), has also been accepted.
The panel had asked the ministry of human resource development to make serious efforts to make Hindi language compulsory in curriculum. "As a first step, Hindi should be made a compulsory subject up to tenth standard in all schools of CBSE and Kendriya Vidyalaya Sangathan," it had recommended.
"This recommendation is accepted in principle. The Union government should form a policy in consultation with state governments," the order said.
Another recommendation accepted by the President is that universities and higher educational institutes situated in non-Hindi speaking states, where the students are not given an option for Hindi to appear in exams/interviews, must be given an option to answer in Hindi.
In Guwahati on Tuesday, Union minister Venkaiah Naidu urged people to use Hindi daily along with regional languages.
"The Centre is using more and more Hindi in government programmes and policies and we have to make the habit of using the Rashtrabhasha in our day-to-day life, along with the regional languages," Naidu said while presiding over a meeting of the Joint Hindi Advisory Committee.


---
Average monsoons: Analysts see farm GDP clipping at 3-4 per cent
MMNN:18 April 2017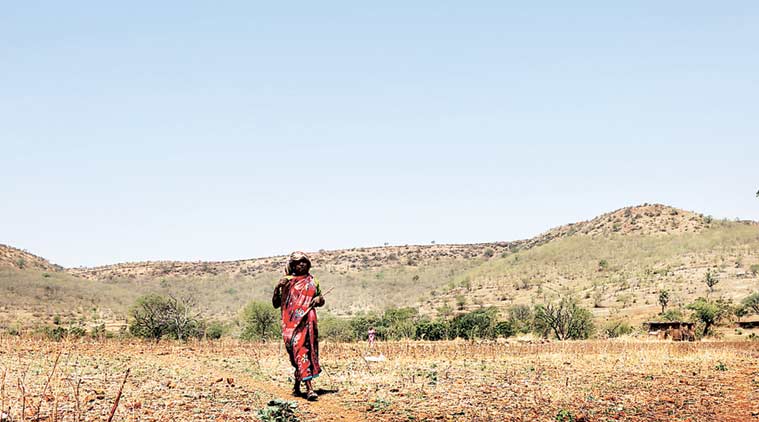 A normal monsoon season, as projected by the Met department (IMD) could help the agricultural GDP grow by 3-4 per cent this year, a tad lower than last year's, says a report. The IMD today said there would be good distribution of rainfall across the country and it will receive 96 per cent of the long period average. "We believe that the agricultural GDP is most likely to be in range of 3-4 per cent, a tad low compared to 2016-17, if rainfall remains normal," an SBI Research said. It said even in case of deficit rainfalls there are instances where agri-GDP has in fact expanded and smartly grew in slightly more than normal rainfall in 2010 and 2011.
In 2009, despite a 22 per cent decline in rainfalls, agri-GDP expanded by 0.8 per cent. The report said the current year's forecast is majorly important for the farm sector with initial reports pointing fingers at the El Nino which may happen during the later part of the year.
The IMD, however, says weak EL Nino and positive Indian Ocean Dipole (IOD) are currently combining to give a positive monsoon scenario in 2017. The report said an analysis of monsoon forecast (1st and 2nd stage) since 2008 indicates that IMD has only once increased its 2nd stage forecast (in 2014), else the forecast remained same or slightly less than the first.
"With a 38 per cent probability of normal rainfalls, we believe rainfall is most likely to be higher than 96 per cent of LPA," the report said.
Meanwhile, Icra in a report said the timing of rainfall will be crucial as higher rainfall in the early part of the monsoon may support sowing while adequate rainfalls in the second half is important for yields. Its principal economist Aditi Nayar said if rainfall is around 96 per cent, our baseline expectation is that growth of agricultural GVA will moderate from above 4 per cent in fiscal 2017 to 3.6 per cent in fiscal 2018.
Partly due to unfavourable rainfalls and reservoir levels, the GVA for crops contracted by 2.2 per cent in 2016, she pointed out.


---
Modi hints at laws to push doctors to prescribe affordable, generic drugs
MMNN:17 April 2017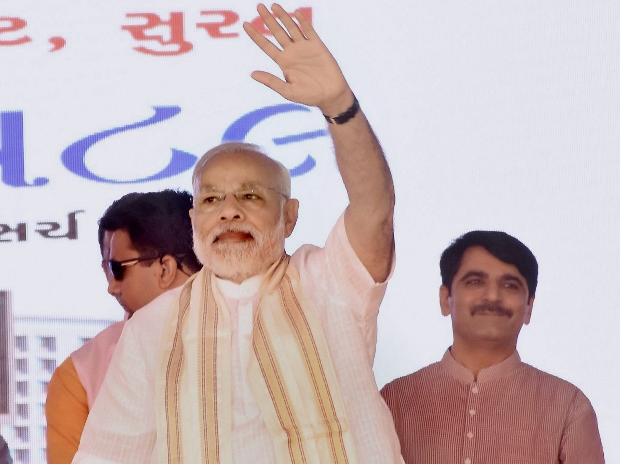 Prime Minister Narendra Modi on Monday indicated that his government may bring in a legal framework under which doctors will have to prescribe generic medicines, which are cheaper than equivalent branded drugs, to patients.
Modi said his government brought in a health policy after 15 years and capped the prices of medicines and stents, which has angered some pharmaceutical companies.
Speaking at the inauguration of a charitable hospital here, he exhorted the wealthy people to come forward and contribute towards health care of the needy people.
This country has not been built by the kings and leaders alone but by the power of the people, he said.
"Doctors write prescriptions in such a way that poor people do not understand the handwriting, and he has to buy that medicine from private stores at high prices," Modi said.
"We will bring in a legal framework by which if a doctor writes a prescription, he has to write in it that it will be enough for patients to buy generic medicine and he need not buy any other medicine," he said.
"In our country doctors are less, hospitals are less and medicines are expensive. If one person falls ill in a middle class family, then the financial health of the family gets wrecked. He cannot buy a house, cannot conduct the marriage of daughter," he pointed out.
"It is the government's responsibility that everybody should get health services at minimal price," the PM said.
"We have recently declared a health policy. The health policy has been brought in after 15 years," he said.
"Earlier, the health policy was brought when Atalji (Atal Bihari Vajpayee) was the Prime Minister. Nothing happened in between (in health sector), which I have to do (now)," Modi said targeting the previous UPA government led by the Congress.
"When I was in Gujarat, I used to attract the wrath of many (by my decisions). Now when I have gone to Delhi, I have been instrumental in making many people angry, everyday I do some work which makes some or other person sulk," he said.
"See these companies which are manufacturing medicines, they used to charge Rs 1,200 for an injection. We called everyone (pharma companies) and ensured that the prices are reduced.
"The prices of 700 medicines were capped so that poor people get medicines at reasonable rates when they face grave diseases," Modi said.
"We have also capped the prices of stents used in heart ailments," he said.
"We have done this work, and you can imagine how angry the manufacturers of medicines will be. Despite the wrath of a very powerful lobby, the government is taking one step after another so that poor people and middle class get quality health services," the Prime Minister said.
He said the government has implemented the 'Pradhan Mantri Jan Aushadhi Pariyojna', where people get generic medicines from stores at reasonable rates.
Modi also stressed on preventive health care saying if people adopt it, they will not have to visit hospitals.
"Preventive health care is very important. My Swachhta Abhiyan (cleanliness campaign) is aimed at preventive healthcare as it has been proved that many diseases are contracted if we live in an unclean environment," he said.
"Yoga is also very important for wellness and I am running a campaign to make it popular across the world," he said.
He exhorted the well-off people to come forward and provide health care to the poor and middle class people.
"We require a jan andolan, jan shakti to provide effective healthcare to every person in the country," he said.
"Our country has a different mentality, our country was not made by governments, our country was not made by kings, neither by leaders, our country was built by the service oriented approach of our countrymen," he said.
"'Seva permo dharma' has been the motto of our people," the PM said.
"You tell me the dharmshalas outside every important pilgrim town, were they built by the government? Who used to build wells and lakes in villages? Did the government build it? he asked.
"The cow shelters in villages are not built by the government, libraries are not built by government," he said asking people to come forward to build and run hospitals in the rural areas.
Prior to his speech, Modi inaugurated the Rs 400 crore Kiran Multi Super Speciality Hospital and Research Centre, built by Samast Patidar Arogya Trust in Katargam area here.
He had also laid the foundation stone of the hospital when he was the Chief Minister of Gujarat.


---
Budget Session most productive; 18 bills passed by both houses: Ananth Kumar
MMNN:17 April 2017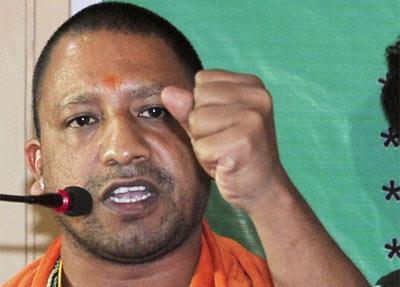 Uttar Pradesh's BJP chief minister Adityanath today compared those who are silent and don't speak out against triple talaq to those who stood by silently while Draupadi was being stripped in the Mahabharat myth.
"I'm reminded of everyone staying silent when Draupadi was being disrobed. Those who stayed silent were as guilty and at fault as those who disrobed her. Similarly, the people who are silent on the issue of triple talaq are equally guilty," he said at a Lucknow event.
"I'm surprised over the silence over a burning issue of triple talaq by certain individuals," he added, while speaking at an event to release a book on late politician Chandrashekhar, who was once India's Prime Minister.
"Even Chandrashekhar was in favour of a common civil code," the UP CM said, adding that everyone should speak out against oral talaq.
The Supreme Court (SC) is currently hearing a case on the constitutional validity of triple talaq+ , the Islamic practice some Muslims follow of divorcing their wife by saying the word 'talaq' three times.
The Centre and some NGOs, who are a party in the case in the SC, have submitted that triple talaq violates the right to gender equality. The All India Muslim Personal Law Board (AIMPLB) and other clerics have argued that triple talaq has the sanction of the Quran, forms part of Muslim Personal Law, and therefore, falls squarely outside the purview of the judiciary. It also said declaring it unconstitutional is akin to "rewriting the Quran."
"Those who give triple talaq without reasons+ prescribed by the Sharia (religious law) will face social boycott," said the AIMPLB yesterday.
"There has been misunderstanding on this issue, we will issue a code of conduct on it," it added.
Adityanath also chose to touch on Kashmir - which has been wracked with violence lately - and said he agreed with Chandrashekhar that Kashmir must remain a part of India.
"Chandrashekhar had said that if Kashmir is separated, India will lose its belief," Adityanath said at the book launch.


---
EVM tampering: Opposition parties have failed to take defeat sportingly, put EC image in dock
MMNN:12 April 2017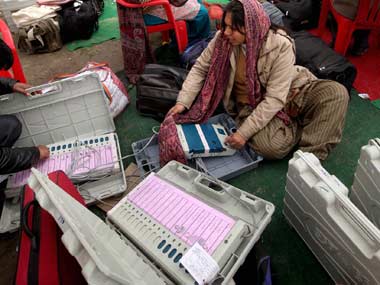 Senior Congress leader M Veerapa Moily's statement taking on his own party the Indian National Congress for showing a "defeatist" mindset on Electronic Voting Machine (EVM) is indicative of the deep divide that exists in the main opposition party's ranks on the issue. It also shows the kind of anxiety that is there among a section of its leaders over the party leadership's rent-a-cause attitude, irrespective of the veracity of the issue, its degree of popular support and potential pitfalls.
The shrillness with which the 16 political parties including Congress, Samajwadi Party (SP), Bahujan Samaj Party (BSP), All India Trinamool Congress (TMC), Dravida Munnetra Kazhagam (DMK), Aam Aadmi Party and the Left parties are alleging EVM tampering essentially suggests they have not reconciled to the defeat in recent rounds of Assembly and local bodies elections.
Finding fault at the EVM, which have been delivering credible and fast results for over 35 years, is an easy alibi to take the attention away from the concerned parties leadership failure to win public trust and votes. Unfortunately, the likes of Rahul Gandhi, Mayawati, Akhilesh Yadav, Arvind Kejriwal, Mamata Banerjee, D Raja, Sharad Pawar, Sharad Yadav and Lalu Prasad Yadav have chosen to fight a flimsy, fictitious battle against trustworthy voting machines when they should have been fighting a political battle against Prime Minister Narendra Modi and the Bharatiya Janata Party (BJP) on policies and issues through varied programmes.
It should be noted that Rahul Gandhi has not held a single review meeting with his party leaders after Congress's rout in UP and Uttrakhand. The UP election results have thrown a situation where Mayawati would not remain a Member of Parliament (MP) in Rajya Sabha after March 2013. With zero seats in Lok Sabha, staring at a zero in Rajya Sabha in times to come and with negligible numbers in the UP assembly, Mayawati, like Congress, is facing an existential crisis. It is anybody's guess why Mayawati came out with EVM tinkering theory even as the results were still coming out. Anyone who had covered UP elections with open eyes could sense a wave-like situation for BJP.
The Congress party is even unmindful of the fact that it was Rajeev Gandhi government with its brute majority in Parliament in 1988 that had amended Representation of the People Act and inserted a new section 61A to empower the Election Commission of India to use voting machines. Since the year 2000, EVMs have been successfully used in 107 Assembly elections and three Parliamentary elections.
Elections of all kinds - Parliamentary, Assembly, Presidential and local bodies (rural and urban included) in the country - are held by ECI and by the election commissions of respective states. All officials, central and state engaged for poll-related works function during election period under the strict supervision of ECI. By alleging that BJP has been tinkering with EVMs, election after election, at whim in whichever part of the country it so wishes is actually a charge against the ECI, a Constitutional Body which is recognised across the world as the finest impartial institution India has created to hold free and fair elections.
The sixteen political parties have not only latched on to Mayawati's accusations on EVMs recording most votes to BJP in the recently concluded UP Assembly election but they stretched it to all recent municipal and panchayat elections in the recent past. The ECI has given a detailed point-by-point rebuttal to charges made by these parties. The poll panel also clarified that there are multi-layered check processes where representatives of political parties participate in testing and sealing of the EVM machines from the point it is released from the factory to polling stations. The parties, candidates and their representatives have multiple occasions to point out a malfunction if they find one.
The EC has also clarified in Bhind and Dholpur incidents.
Those raising a hell against the ECI, the Modi government and BJP on flimsy claims of EVM tinkering should spare some minutes to read various judicial pronouncements. Since 2001, the matter has been settled by five high courts - Madras High Court in 2001, Delhi High Court in 2004, Karnataka High Court in 2004, Kerala High Court in 2002 and Bombay High Court (Nagpur Bench) in 2004. The verdicts of the high courts concluded that EVMs are credible, reliable and totally tamperproof. In some of these cases, even the Supreme Court dismissed appeals filed by some petitioners against the high court orders.
it's worth noting what the Karnataka High Court had to say on the matter: "This invention is undoubtedly a great achievement in electronic and the computer technology and a national pride." The Madras High Court observed: "There is also no question of introducing any virus or bugs for the reason that the EVMs cannot be compared to personal computers. The programming in computers, as suggested, has no bearing with the EVMs. The computer would have inherent limitations having connections through the Internet and by their very design, they may allow the alteration of the programme but the EVMs are independent units and the programme in EVM is entirely a different system."
Supposing for a moment that the charges levelled by the Opposition parties are true then one also has to appreciate the kind of invisible army of thousands and even lakhs of well-trained people that the BJP has created to stealthily manually tamper every single sealed EVM that is kept in polling stations. Not just that, the BJP has compromised the entire system - the ECI, its state subsidiaries, poll officials at all levels, security officials and personnel at all levels, parties' candidates and their representatives in all constituencies - without the world getting an inkling of it. They have done it without getting noticed at any level of the multi-tiered checks. Going by that assumption, Narendra Modi and Amit Shah have to be geniuses of the highest order who could create and an army of invisible "Mr Indias" whose stealth acts - breaking and reassembling of lakhs of EVMs - would not be seen by anyone or captured by any camera.
In 2014, when BJP registered an emphatic victory in the Parliamentary elections, Congress was ruling at the centre and the party and its new-found 16-party EVM brigade were ruling the two-third of the states in India. When BJP won UP in March 2017, the state was under the rule of SP while Uttrakhand was ruled by Congress. AAP won Delhi in 2015, winning 67 out of the 70 seats when BJP was ruling at the centre and the state was in Lt Governor's rule. BJP lost Bihar and Punjab but then the EVM brigade said that BJP consciously didn't tamper polling machines there.


---
Budget Session most productive; 18 bills passed by both houses: Ananth Kumar
MMNN:12 April 2017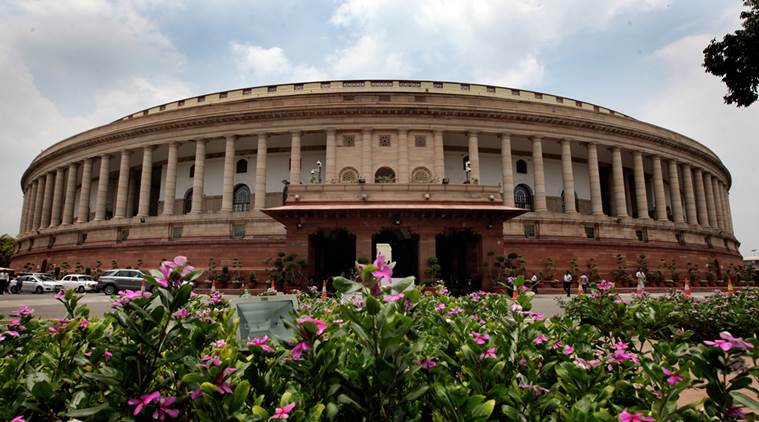 The Budget Session of Parliament has been one of the most productive sessions in its history, Union Minister Ananth Kumar said today, adding that as many as 18 bills were passed by both the houses during the session. The productivity of Lok Sabha during the Budget Session was 114 per cent while that of Rajya Sabha was 92 per cent. As many as 23 bills were passed in the Lower House and 14 legislations in the Upper House, the Parliamentary Affairs Minister said.
While in both houses 18 bills were passed, he said. The major highlight of the session was the passage of four Goods and Services Tax (GST) bills to enable the implementation of the new indirect tax regime from July 1, he said.
"I think this was one of the most productive budget sessions and it will go down as the golden chapter in the Parliament's history," Kumar told reporters here.
It is for the first time in the Indian legislative history that all financial business of government, including passage of finance bill and demand for grants and appropriation bill, was completed before the start of next fiscal, he said.
Besides, some other important legislations including Maternity Benefit (Amendment) bill, Enemy Property bill and Mental Health Care bill were passed by both the houses. The Budget Session started from January 31 and came to a close today.


---
Kulbhushan Jadhav's death sentence: Sushma Swaraj warns Pak, Parliament speaks in one voice; top 10 developments
MMNN:11 April 2017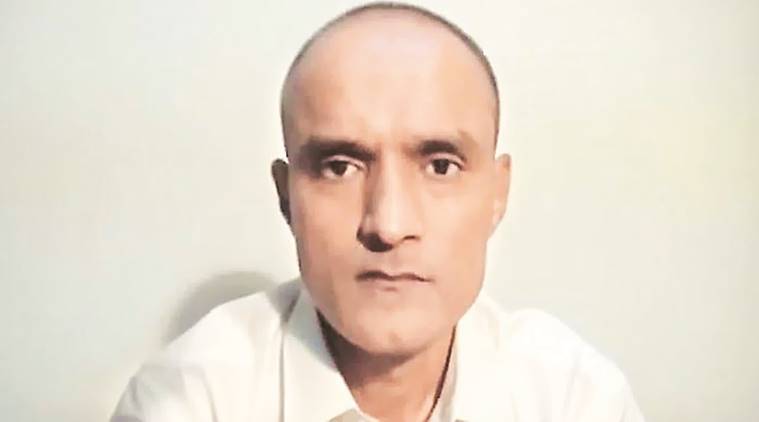 A united parliament stood in protest on Tuesday against the death sentence to former Indian Navy officer Kulbhushan Jadhav in Pakistan. Jadhav was sentenced on charges of espionage and destabilising peace in Pakistan. Pakistan's Inter-services public relations office issued a statement confirming the news on Monday. Here is how things unfolded since his sentencing:
1. Kulbhushan Jadhav was tried though Field General Court Martial (FGCM) under section 59 of Pakistan Army Act (PAA) 1952 and Section 3 of of?cial Secret Act of 1923 and awarded death sentence. The charges levelled against him included destabilising peace in Pakistan's Balochistan region and Karachi in Sindh. He was also charged with waging war against Pakistan. The trial was conducted secretly.
2. Pakistan's Inter-Services Public Relations office issued a press statement announcing his death sentence. The statement named him as Commander Kulbhushan Jadhav of the Research and Analysis Wing (R&AW)India's external intelligence agency.
3. Hours after the announcement of Jadhav's death sentence, India summoned Pakistan's High Commissioner to India Abdul Basit and a demarche was issued terming the sentence as farcical.
A warning was also issued by the Indian government that if the execution was carried out by the Pakistani government, India would consider it as a premeditated murder.
4. External Affairs Minister Sushma Swaraj spoke in Parliament on Jadhav's sentencing. Swaraj issued a stern warning to Pakistan threatening if they go ahead with the death sentence of Jadhav, it will have consequences. The minister cautioned Pakistan that the execution will have a serious impact on bilateral relations between the two neighbours.
5. Swaraj assured that the government will make sure Jadhav gets the best legal support to fight his case. The minister, replying to a question in Rajya Sabha, said: "Our position is very clear, there is no evidence of wrongdoing by Kulbhushan Jadhav," Swaraj also said that the government would raise the matter at different levels indicating that it may resort to applying diplomatic pressure by raising the matter in the United Nations.
6. Earlier, Congress leaders Mallikarjun Kharge, Shashi Tharoor and AIMIM leader Asaduddin Owaisi had raised the issue in parliament demanding a reaction and response from the government. Kharge said: ""If we fail to save Kulbhushan Jadhav, then it will be government's weakness." While Owaisi added that the Pakistani military court was a banana court and the Indian government should use all its clout and influence to bring back Kulbhushan Jadhav. The parliament spoke in a united voice against Pakistani action backing the government to take the sternest measures.
7. Support came from all quarters of the government machinery. Home Minister Rajnath Singh expressed his ministry's support to Kulbhushan Jadhav in his address to Lok Sabha on Tuesday. Rajnath said that the government of India will do all it takes to save the life of Kulbhushan Jadhav.
8. Pakistan Defence Minister Khawaja Asif came out in defence of the military court's decision to grant Kulbhushan a death sentence. He said that all laws of the land were followed and that the sentencing was done only after a three-month trial. In November, Pakistani Prime Minister's advisor on Foreign Affairs Sartaj Aziz had said that there was insufficient evidence on Jadhav. However, he recently retracted his statement and thereafter his trial resulted in a death sentence.
9. Jadhav was charged with carrying out counter-intelligence and subversive operations in Pakistan. Asif also said in his statement that this sentencing should serve as a warning to all those who were "plotting" against Pakistan. "Those plotting against Pakistan will not be spared," he said.
10. Kulbhushan Jadhav was arrested in March 2016 from Mashkel, Balochistan region in Pakistan. After an interrogation of three weeks, a video was released by ISPR where Jadhav was seen giving a confession of being an agent of the R&AW. Indian government denied the validity of the video alleging coercion, tutoring and doctoring of video. According to Indian government, Kulbhushan, 46, is not a serving Navy officer and he left service in 2002. The government states he is a businessman and was in no way related to any government activities.


---
Work like Hanuman, PM Modi tells BJP MPs for govt achievements
MMNN:11 April 2017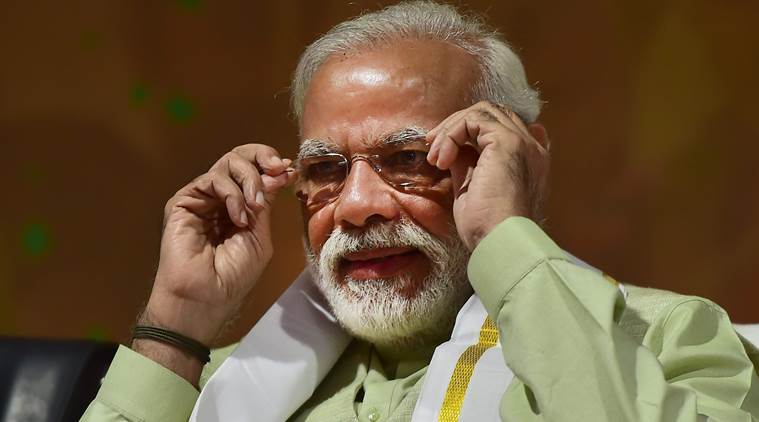 Prime Minister Narendra Modi on Tuesday expressed satisfaction on a successful budget session, which he said had been "very meaningful and useful", and advised BJP MPs to work like Lord Hanuman to publicise the government's achievements. Addressing Bharatiya Janata Party MPs here, Modi told them not to wait for his instructions before carrying out government work among the people.
"When Lakshman went into coma, Hanumanji went to find a cure without any prodding. Similarly, MPs must go ahead without waiting for instructions.
They need to carry forward the government's work among the masses," a BJP MP who attended the meeting quoted Modi as saying.
Modi's remarks came after he greeted people and MPs on the occasion of Hanuman Jayanti. Modi urged the MPs to get inspiration from Hanuman.
"Take inspiration from Hanuman. He never took anything from anyone but he kept giving. You also need to give to people like him," Modi said.
Asking MPs to go their parliamentary constituencies, Modi they too needed to establish their own identity despite banking on him (Modi). Later, talking to reporters, Minister of Parliamentary Affairs Ananth Kumar said the Prime Minister dubbed the budget session as 'Vijay Prapti Satra' (Winner Session) for the government.
"Modiji said the budget session was very meaningful and useful. It was a 'Vijay Prapti Satra'," Kumar quoted the Prime Minister as saying.
BJP sources said Modi also spoke about the positive mood among people reflected in the sweeping win for the BJP in Uttar Pradesh and Uttarakhand in the just held assembly elections.
"This is a golden opportunity for us to lift the lives of the poor, the deprived. This is the time for doing more development and reforms," Modi said.
He congratulated the MPs for the passage of 21 bills in the Lok Sabha and 14 in the Rajya Sabha including the Goods and Services Tax Bill (GST). The Prime Minister said there was an environment in the country in favour of the BJP and the National Democratic Alliance (NDA) it leads.
"This is a golden opportunity to move on the path of development."
Information and Broadcasting Minister M. Venkaiah Naidu also addressed the MPs and hailed Modi for providing the country a tranformative leadership.
Naidu said in just three years, Modi had emerged as the messiah of the poor. Naidu also gave tasks to MPs for the third anniversary celebration of the Modi government. This was the last BJP parliamentary party meeting of the budget session which ends on Wednesday.


---
Kulbhushan Jadhav, accused by Pakistan of being a RAW spy, sentenced to death
MMNN:10 April 2017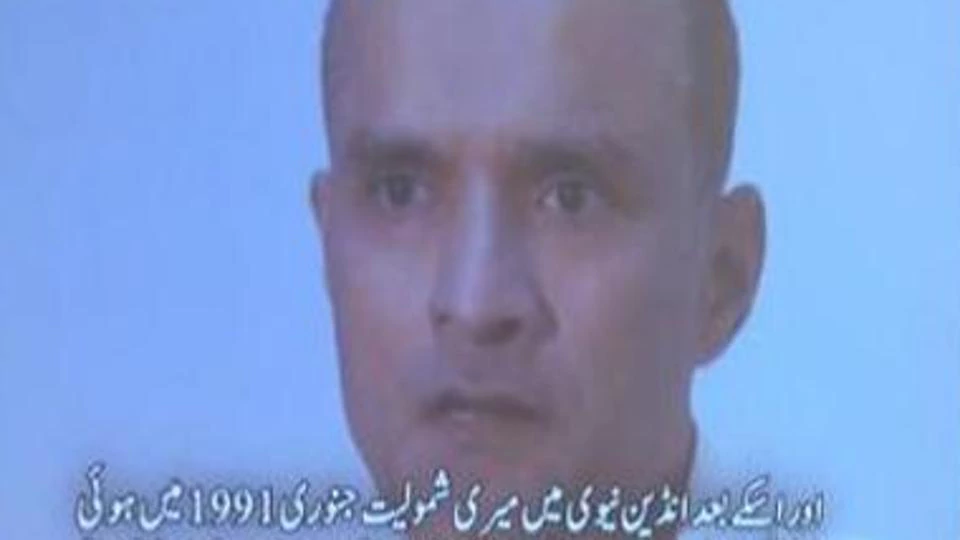 Pakistan said on Monday that a military court has sentenced to death former Indian navy officer Kulbhushan Jadhav for allegedly spying and stoking violence in Balochistan, drawing an angry response from New Delhi which described it as "premeditated murder" if carried out.
India summoned the Pakistani high commissioner Abdul Basit and handed over a demarche describing the court proceedings as "farcical" and also put on hold the release of several Pakistani prisoners, scheduled for Wednesday.
Jadhav was arrested on March 3 last year in Balochistan and accused of being a Research and Analysis Wing (R&AW) agent who was fuelling the Baloch separatist movement and attempting to sabotage the $46-billion China-Pakistan Economic Corridor. India denies the charges.
A statement by the Pakistani military's publicity wing, Inter-Services Public Relations (ISPR), said Jadhav was declared guilty by an army court of waging war against the country.
"The spy was tried through field general court martial under the Pakistan army act and awarded the death sentence. Today chief of army staff Gen Qamar Javed Bajwa confirmed his death sentence awarded by FGCM," the ISPR said.
"He confessed before a magistrate and the court that he was tasked by RAW to plan, coordinate and organise espionage/sabotage activities aiming to destabilise and wage war against Pakistan by impeding the efforts of law enforcement agencies for restoring peace in Balochistan and Karachi."
Relations between the neighbours are at their lowest in several years following a string of militants on defence installations in India, which New Delhi blames on Pakistan-based groups.
Shorty after the Pakistan army statement, Indian foreign secretary S Jaishankar summoned Basit - whose successor was incidentally named on Monday and handed over the demarche.
"If this sentence (is) against an Indian citizen, awarded without observing basic norms of law and justice, is carried out, the government and people of India will regard it as a case of premeditated murder," the demarche said.
"The proceedings that have led to the sentence against Jadhav are farcical in the absence of any credible evidence against him. It is significant that our high commission was not even informed that Jadhav was being brought to trial."
Last December, Pakistan's foreign policy adviser Sartaj Aziz told the upper house of Parliament that the "dossier on Jadhav contained mere statements" and didn't have any conclusive evidence. Hours later, Pakistan denied the statement.
Pakistan Army had also released a "confessional video" of Jadhav who is purportedly heard saying that he was serving the Indian navy. In the video, Jadhav allegedly says he arrived in Iran in 2003 and started a small business in Chahbahar.
Islamabad also repeatedly refused India's request for access to Jadhav, who allegedly held an Iranian residency permit and a passport in the name of Hussain Mubarak Patel. The place of birth given in this passport was apparently Sangli, Maharashtra.
Pakistan has repeatedly accused India of fomenting unrest in Balochistan, the country's largest province, but it has never offered any evidence to back up its claims. India last year launched a new offensive by highlighting Pakistan's human rights abuses in Balochistan.
Though several suspected Pakistani spies were arrested in India over the years, none had been sentenced to death.
In 1999, Pakistan had hanged an Indian, Sheikh Shamim, also on charges of spying.
In 2013, another Indian national, Sarabjit Singh, who was sentenced to death for spying in Pakistan, was killed in jail after being attacked by fellow inmates. Singh was on death row for 16 years. However, previous cases have largely gone through civilian courts.
Months later, a Pakistani prisoner was killed by inmates in the Jammu jail.


---
India, Australia ink pact to expand counter-terror cooperation
MMNN:10 April 2017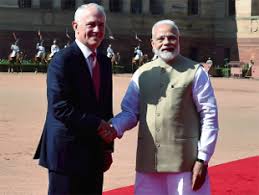 A pact to significantly expand counter-terror cooperation was among six agreements India and Australia inked today as the two countries called for strong action against those financing and providing sanctuary to terror groups.
However, no breakthrough was achieved on a comprehensive economic cooperation agreement (CECA) during talks between Prime Minister Narendra Modi and his Australian counterpart Malcolm Turnbull who merely decided to direct their respective officials to hold an early round of negotiations for the free trade deal.
During their talks, the two leaders decided to significantly expand their ties in several key areas including defence, trade, energy and education.
While Modi thanked Turnbull for passage of a legislation by the Australian parliament with bi-partisan support paving way for the country to export uranium to India, Turnbull said he was looking forward to starting the supply "as soon as possible".
Both the prime ministers felt that commercial export of Australian uranium could begin soon, opening up a new avenue for Australia to support Indias energy requirement.
The entire expanse of bilateral ties was reviewed at the talks including issues relating to Indian students studying in Australia and ways to deepen maritime security in the Indo-Pacific region.
"We took a number of forward-looking decisions to further strengthen our partnership, including the decision to soon hold the next round of negotiations on a CECA," Modi said at a joint media event with Turnbull.
Using cricket analogy, Modi, in a lighter vein, said "I am, of course, glad that our decisions are not subject to the DRS review system." Decision Review System (DRS) is a technology-based mechanism in cricket to review controversial umpiring decisions.
Referring to martime issues, the joint statement said both leaders recognised the importance of freedom of navigation and overflight, unimpeded lawful commerce, as well as resolving maritime disputes by peaceful means, in accordance with the international law. It is seen as a reference to Chinas growing assertiveness in South China.
Modi and Turnbull also welcomed "continued and deepened" trilateral cooperation and dialogue among Australia, India and Japan.
In the talks. Turnbull noted Australias strong support for Indias membership of the Nuclear Suppliers Group. He also said Australia supports Indias entry into the Australia Group and the Wassenaar Arrangement, the two key export control groups.
On CECA, Turnbull did not give a timeline for the deal but said, "I think its fair to say that progress has not been as fast as either of us would have liked."
The two prime ministers have now asked negotiators on both sides to find a way out and list their priorities soon so that talks on it can move forward. There were indications that sticking points on the pact included issues relating to agriculture.
On the threat of terrorism, the two leaders asserted that the fight against terrorists, terror organisations and networks should also identify, hold accountable and take strong measures against those who encourage, support and finance terror, provide sanctuary to terrorists and terror groups, and falsely extol their virtues.
"They emphasised the need for urgent measures to counter and prevent the spread of terrorism and violent extremism and radicalisation and expressed their determination to take concrete measures to step up cooperation and coordination among the law enforcement, intelligence and security organisations," a joint statement said.
The MoUs signed provided for deeper cooperation in areas of health and medicine, sports, environment, climate and wildlife, civil aviation security and cooperation in space technology.
Expressing happiness over cooperation in the energy sector, Modi said, "With the passage of a legislation in the Australian parliament with bi-partisan support, Australia is now ready to export uranium to India."
He also thanked Turnbull for Australias decision to join the International Solar Alliance. Referring to cooperation in the maritime sphere, Modi said peace and stability in the Indo-Pacific was key for economic growth.
"We, therefore, agree on the need for a secure and rule- based Indo-Pacific. We are also aware that in this globalised world, challenges like terrorism and cyber security extend beyond the boundaries of our region and, therefore, require global strategy and solutions," he said.
Modi said cooperation between the two countries in the area of defence and security has reached new heights.
The two prime ministers highlighted their shared desire to ensure that Indian Ocean architecture keeps pace with regional issues and addresses emerging threats and challenges in the region.
Noting that both the countries have been victims of terrorism, Modi and Turnbull said the signing of the MoU on cooperation in combating international terrorism and transnational organised crime will help both countries to address global and regional security threats.
"Our strong and vibrant strategic partnership is of course important for the security and well-being of our societies. But, it is also a major factor for peace, stability and security in our region," Modi said.
He said student exchanges are an important element of bilateral education cooperation and referred to more than 60,000 Indian students studying in the country.


---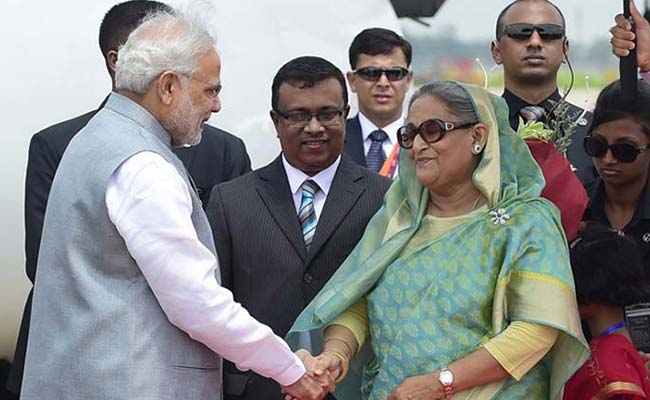 As PM Narendra Modi Welcomes Sheikh Hasina, An Outreach To Mamata Banerjee Too
MMNN:6 April 2017
"A visit without water" is how some officials are describing the visit to India of Bangladeshi Prime Minister Sheikh Hasina, because a crucial water-sharing agreement, negotiated over nearly 20 years, is unlikely to progress during the three-day trip that begins tomorrow. That's because West Bengal Chief Minister Mamata Banerjee remains opposed to the agreement.
Yesterday, she said to officials in West Bengal, "There is a water crisis in Teesta River. Water levels are drying up in Teesta as well as in the Mahananda. Just imagine what will happen during peak summer."
The Teesta is one of nearly 50 cross-boundary rivers between India and Bangladesh. A water-sharing agreement exists only for one of them.
The latest draft of the agreement was prepared by Dr Manmohan Singh's government. It divides the waters of the Teesta equally between India and Bangladesh. Teesta originates in Sikkim and flows through West Bengal into Bangladesh.
In 2011, Dr Singh was prepping to sign the treaty on a trip to Dhaka, but at the last minute, Ms Banerjee pulled out of the visit, stating that the terms were damaging for her state.
Prime Minister Narendra Modi's government has not revised that draft. As part of the outreach to Ms Banerjee, she will be included at his lunch for the Bangladeshi premier on Saturday, and attend the launch of two new trains and a bus between Kolkata and Bangladesh.
This is Sheikh Hasina's first bilateral visit to India in seven years. She has been criticised at home for failing to close the Teesta deal.
During her visit, Bangladesh and India are likely to sign up to 35 agreements and memoranda of understanding for bilateral trade and investment and cooperation in the energy sector as well as better security along the highly-porous border between the two countries.
India is also expected to announce a fresh credit worth about $5 billion for infrastructure projects like railways, roads and waterways as Delhi moves to counter China's influence in neighbouring countries, including Bangladesh. Last year, Dhaka bought two submarines from China. India expects to sign a defense deal with Bangladesh during Sheikh Hasina's trip.

---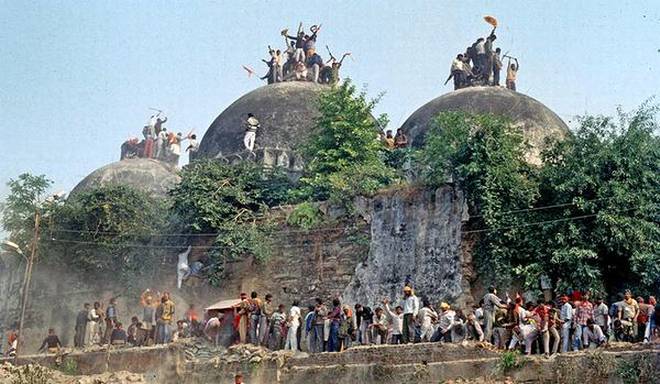 Babri case: SC for concluding joint trial, including one against Advani and other top BJP leaders, in 2 years
NEW DELHI: MMNN:6 April 2017
The Supreme Court on Thursday indicated that it will use its extraordinary powers under Article 142 of the Constitution to transfer the Babri Masjid demolition related trial in Rae Bareilly against top BJP leaders L.K. Advani and Murli Manohar Joshi to Lucknow, where a CBI court is hearing conspiracy and other serious criminal charges against "lakhs of unknown kar sevaks" for the actual act of razing down the 15th century mosque.
A Bench of Justices P.C. Ghose and Rohinton Nariman, while reserving the judgment on the CBI's appeal to revive the conspiracy charges against BJP leaders, indicated during the morning hearing that it plans to order for a joint trial in Lucknow.
Terming the 25-year pendency in the Babri demolition trials an "evasion of justice," Justice Ghose said the Supreme Court plans to order the joint trial to be completed in two years.
"Kindly notice that this is a matter of 1992. Twenty-five years have passed. Our answer is have it on a day-to-day basis and finish it off in the next two years," he observed.
Justice Nariman at one point remarked how "many of the accused are dead and some will die now."
'Evasion of justice'
As far as the Rae Bareilly case is concerned, the court has examined 57 witnesses and have to examine another 105. In Lucknow, in the case against kar sevaks, 195 witnesses had testified before the trial court and it has to examine a whopping 800 more. The court said the pendency of the trial itself for so long was by itself an "evasion of justice".
Arguing for Mr. Advani, senior advocate K.K. Venugopal countered that the Allahabad High Court had set aside the transfer of the Rae Bareilly case to Lucknow in February 2001. The Supreme Court had accepted the Uttar Pradesh government's discretion to continue the trial separately in Rae Bareilly and not club it with the Lucknow one.
A transfer of the Rae Bareilly trial to Lucknow will negate all the past orders. "Your Lordships' use of Article 142 should be in accordance with law and due process of law as guaranteed in Article 21. Your recent order on the highway liquor ban has rendered lakhs of people jobless," Mr. Venugopal hit back.
Additional Solicitor General and CBI counsel Neeraj Kishan Kaul said the February 2001 order of the High Court did not negate the joint charge sheet filed against Mr. Advani, Dr. Joshi and some known leaders of BJP and Hindutva groups.
The CBI said the High Court order of 2001 had said that a prima facie case of conspiracy has been made out against the leaders and it still stood against them.
"The HC had never said that the charge of criminal conspiracy introduced in the Lucknow FIR cannot be applied to the accused [Advani, Joshi, etc] in the Rae Bareilly FIR. The CBI has found an overarching conspiracy. Conspiracy as a charge still remains against them," Mr. Kaul argued.
When asked by the Bench about the practical difficulties of a joint trial in Lucknow, Mr. Kaul said witnesses have to recalled and trial may have to start "de novo [afresh]".
But senior advocate Kapil Sibal, arguing for petitioner Haji Mehboob, said the trial need not start anew. A joint trial would require only the granting of the right to an accused to recall and cross-examine witnesses. It does not require fresh charge sheet and framing of charges all over again.
On March 6, the Supreme Court indicated it may consider reviving the conspiracy charge against Mr. Advani, Dr. Joshi and other BJP leaders in the demolition case.
The sudden development came on an appeal filed by the CBI in 2011, during the UPA era, in the Supreme Court against the dropping of conspiracy charge against Mr. Advani and leaders such as Uma Bharti, Dr. Joshi, Vinay Katiyar, Sadhvi Ritambara, Giriraj Kishore and Vishnu Hari Dalmia.
Noting that "there is something very peculiar going on in this case" , the Bench of Justices Ghose and Nariman said it would examine in detail why the conspiracy charges against the BJP leaders were dropped on mere technical grounds and never revived all these years.
"We prima facie do not approve of the way these people have been discharged... And no additional charge sheet filed so far? See, people cannot be discharged like this on technical grounds," Justice Nariman had observed orally.
"We will allow you (CBI) to file supplementary chargesheet by including the conspiracy charge. We will ask the trial court to conduct a joint trial in a Lucknow court," he had said.

---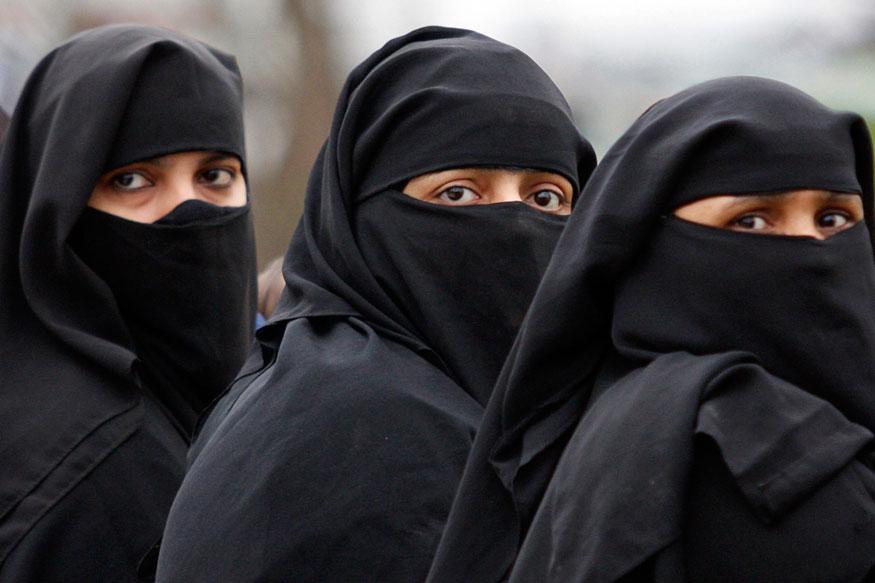 Shia Personal Law Board for Triple Talaq Ban, Issues Fatwa Against Cow Slaughter
MMNN:5 April 2017
The All India Shia Personal Law Board (AISPLB) has adopted three resolutions including a fatwa against cow slaughter, a move to ban Triple Talaq and a call to solve the Ramjanmabhoomi-Babri Masjid dispute through an out-of-court settlement.
The fatwa banning the slaughter of cows in India was issued at its executive meeting in Lucknow on Wednesday after the AISPLB sought a clarification from Ayatollah Sheikh Basheer Hussain Najafi, a top Shia cleric from Iraq. It said communal tensions arise often in the country over cow slaughter.
Seventy five-year-old Hussain Najafi is one of the five Grand Ayatollahs in Iraq and is entitled to issue a fatwa for the community members.
Maulana Yasoob Abbas, member of the All India Shia Personal Law Board told News18 that how this fatwa aims to put an end to communal riots.
"For us Shias, horses are considered an important animal and likewise cows are considered holy by the Hindus. Hence, we need to respect other religions as well. If due to the death of one cow, a hundred humans are killed, I think it is best to save that cow," said Abbas.
This move from the Shia community comes just a day after the Dewan of Ajmer Dargah and an influential Sunni Islamic spiritual leader came down heavily on the practice of triple talaq and called it "un-Islamic" and something which was against the Holy Quran. He also called for a legislation which would ban the slaughter of all the bovine species in India and announced a personal decision to have given up beef along with his family members.
However, this resolution concerning triple talaq was not unexpected as on March 15, Shia Personal Law Board member Maulana Yasoob Abbas had stated that triple talaq in one sitting was not acceptable.
Abbas said: "I am moving an intervening application in the SC in the next two or three days and will request the court to make me a party. This is because I want such a strong law against triple talaq, that a man thinks thrice before divorcing his wife."
The Shia personal law board also seems to have supported the Chief Justice of India's stand by calling for an out-of-court settlement when most of the parties to the dispute had dismissed the offer stating that previous negotiations and mediations have not yielded any result.
On the suggestion for an out-of-court settlement for the Babri Masjid dispute Abbas said: "Whenever there is a religious matter to be decided, it's best to leave the political parties aside and take a call. Hence, this settlement should be without political interference and I am sure it will be successful as we understand each other's concern."
Recently Abbas had paid a courtesy visit to the Uttar Pradesh Chief Minister, Yogi Adityanath, to express their demands in connection with certain demands of the Shias in India.
The Shia delegation headed by Abbas was expected to demand the establishment of a separate committee or commission on the lines of the Sachar Committee report for ensuring development and welfare of minority Shia among the Muslims.

---
India underlines claim over PoK, Gilgit-Baltistan
NEW DELHI: MMNN:5 April 2017
India underlined its claim over territories of Jammu and Kashmir under Pakistani occupation+ today amid moves by Islamabad to declare Gilgit-Baltistan as a new province.
External affairs minister Sushma Swaraj asserted in the Lok Sabha that it would be wrong to think that India will let go of any part of its territory.
She made the statement after BJD leader Bhartruhari Mahtab wondered if the government has even properly responded to Pakistan's move to make Gilgit-Baltistan its fifth province.
Noting that some western countries had criticised it, he asked, "What is our government's response?"
He asked the government to not forget history or it will be condemned to repeat it.
In her response, Swaraj said the Indian government had opposed Pakistan's move the very day it got to know about it.
"Even raising a doubt over this government that it will let go of some area will be wrong," the minister added.
She noted that both Houses of Parliament had passed resolutions which had iterated India's claim over the PoK and Gilgit-Baltistan, both under Pakistan's occupation, and the government was bound by it.
She also quoted a BJP slogan which underlines India's claim over the territory and noted that its founder Shyama Prasad Mookerjee had "sacrificed" his life over this.
"We are bound by Parliament's resolutions and also our resolve," she said.

---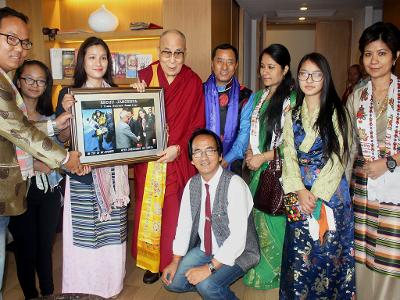 Arunachal Pradesh climber Anshu Jamsenpa to scale Mount Everest again
MMNN:4 April 2017
After seeking blessings from the 14th Dalai Lama here on Sunday, Anshu Jamsenpa, the woman climber from Arunachal Pradesh who had already summited the Mt Everest thrice, has left for Kathmandu in Nepal to scale the world highest peak again. She reached Kathmandu on Monday and is expected to reach the base camp on Tuesday.
This time, with the blessing and good wishes from the Tibetan spiritual on her side, Anshu during her expedition will attempt to summit the Everest twice-the feat she did within 10 days in May 2011. The mother of two children, Anshu again scaled the Everest on May 18, 2013. If she is successful with her double ascend this time, Anshu will add to her record of climbing Everest five times.
Anshu's public relation manager, Nanda Kirati Dewan said the Dalai Lama blessed the mountaineer and flagged off her double ascend expedition for Mt
Everest during a special audience with the Tibetan spiritual leader here. Dewan quoted Dalai Lama saying to Anshu, "your achievement is the testimony of your hard work, firm determination and a strong belief in yourself" .
Anshu said, "His Holiness is the Living Buddha and getting his blessings in person is one of the most treasured and blessed day of my life. I shall cherish it life long especially the warm hug I got. It will always motivate me and infuse strength to overcome all my struggles of life."
Arunachal Mountaineering and Adventure Sports Association president and Anshu's husband, Tsering Wange offered the Indian tricolor flag to the Dalai Lama, who in turn handed over to Anshu to be unfurled at the summit of Mt Everest.
Dewan said that the entire expedition might take 45 to 60 days, depending upon weather condition.
"As she has left for the base camp on Tuesday, the process of her expedition has already started," Dewan added.

---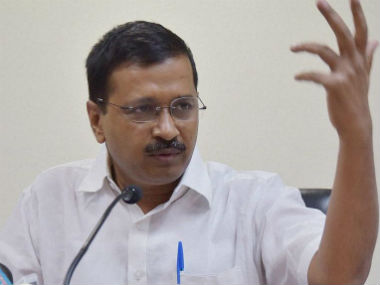 Arvind Kejriwal has failed the test of probity in public life, Ram Jethmalani's offer of help notwithstanding
NEW DELHI: MMNN:4 April 2017
On the auspicious day of Ram Navami, one nonagenarian Ram has vowed to fight for free for a 'poor' chief minister. It could have been a good Bollywood script. Sadly for Arvind Kejriwal, whose entire career is built around high-octane political theatrics, the reel world is dissolving into real.
Ram Jethmalani's belated offer to represent his 'poor client' Kejriwal pro bono in a 'dharm yudh' against Arun Jaitley could be a post facto attempt at damage control after dirt hit the roof. The move doesn't pass the basic smell test though.
The ace lawyer's personal animosity against Jaitley is well known. He may even make good on his promise and not charge Kejriwal a penny for his services.
However, that doesn't absolve the Delhi chief minister of his moral failings. His robe of rectitude in tatters, Emperor Kejriwal now stands in full frontal glory clothed in garbs of trickery and hypocrisy.
After trying every trick in book to force Delhi taxpayers into picking up the tab for his personal legal bill, attempting to bypass the lieutenant governor in doing so, Kejriwal has now relegated AAP into claiming that Jaitley's defamation case was not against 'Kejriwal the individual' but against an 'idea'.
One hopes Delhi citizens will find it reassuring that they voted for an 'idea' instead of an individual as a chief minister. This at least may explain why AAP felt the need to create a deputy chief minister for a Union territory and put him in chair while the original 'idea' went searching for greener pastures. After stinging electoral reverses in Goa and Punjab, the 'idea' is now back in Delhi, dipping into public funds either to spread his awesomeness through media advertisements or to meet Jethmalani's steep legal fees.

---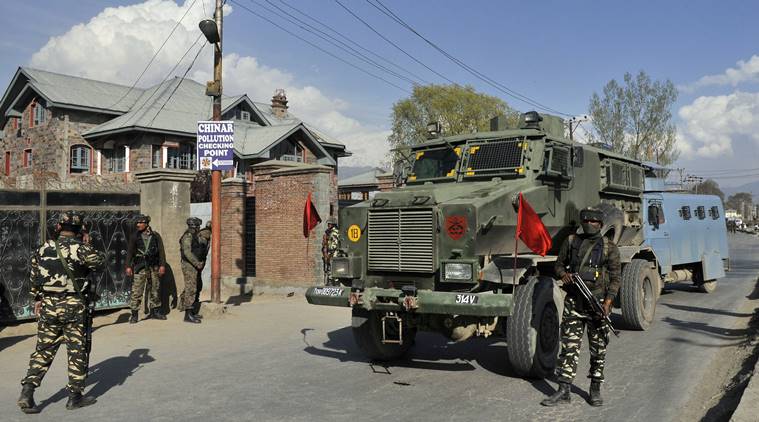 J&K: CRPF convoy attacked near Pantha Chowk, one dead, five injured
MMNN:3 April 2017
A CRPF jawan, who was hospitalised after being injured in firing by suspected militants, has died while five others are undergoing treatment. Six CRPF personnel and a civilian were injured when militants attacked a vehicle carrying security forces in Panthachowk area of Srinagar on Monday afternoon, police said. One of the injured personnel, Head Constable Basappa, later succumbed to his injuries while two other security personnel were said to be critical, the official said.
This is the second such attack in two days against security forces. "Our companies were going from Jammu to Srinagar when they were fired upon by militants, 6 personnel injured and taken to the hospital," CRPF PRO, B Chaudhary told ANI. The CRPF jawans of the 97 Battalion were on their way to Srinagar for election duty for Lok Sabha bypolls scheduled to be held on April 9.
"It's a sensitive time, separatists have called for boycott of elections. We are on high alert; CRPF is doing its duty," Chaudhary added. This is the third militant attack on security forces in Srinagar in as many days. On April 1, militants had opened fire on an army convoy on the Parimpora-Pantha Chowk bypass, injuring two jawans.
Earlier on Sunday, militants attacked a joint party of Jammu-Kashmir and paramilitary forces on the day Prime Minister Narendra Modi was in Kashmir to inaugurate the Chenani-Nashri road tunnel. A policeman was killed and 11 others were injured in the grenade attack. The attack took place in the evening when the security forces, deployed in the old city, were withdrawing. The militants lobbed a grenade at the security personnel near Nowhatta.

---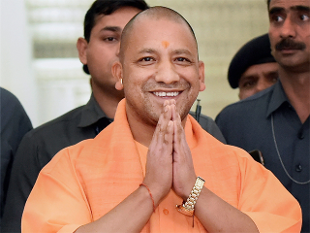 'Misconceptions' due to my saffron-clad look: Adityanath
NEW DELHI: MMNN:3 April 2017
Uttar Pradesh chief minister Yogi Adityanath+ has said "misconceptions" have been created about him due to his saffron-clad look and promised to win hearts of "all sections" by spreading a new idiom of happiness and prosperity.
He also said those who have been "insulting" India's traditions in the name of secularism are feeling threatened after he assumed office.
"Many misconceptions are created about me. Many people say I am saffron-clad, so there are many in the country who are averse to saffron," Adityanath said in an interview to RSS affiliated weekly 'Organiser'.
He said, those who were insulting India's tradition and culture in the name of secularism and appeasement are feeling threatened after he took office.
"We will win hearts of all sections of people with our style of working. We would spread a new idiom of happiness and prosperity," the 44-year-old Adityanath, considered a Hindutva hardliner, said.
Noting that for him power was not for fun and frolic, he said, "We are not in politics to run after prestigious positions and posts."
Listing out the priorities of his government, Adityanath said protection of "rashtra" (nation) will be the main "dharma" (religion) of his government. "This is focal point of humanity. In UP we would provide corruption-free administration and rid the society of goonda raj," he said, adding plans have been made and their impact will be visible in the next two months.
A new industrial policy will be in place to check migration of people from the state and it would make sure that 90 per cent of the employees in any industrial unit were from within Uttar Pradesh, he said.
Promising to clear the dues of sugarcane farmers within 14 days, Adityanath announced five-six new sugar mills will be opened in the state over the next six months.

---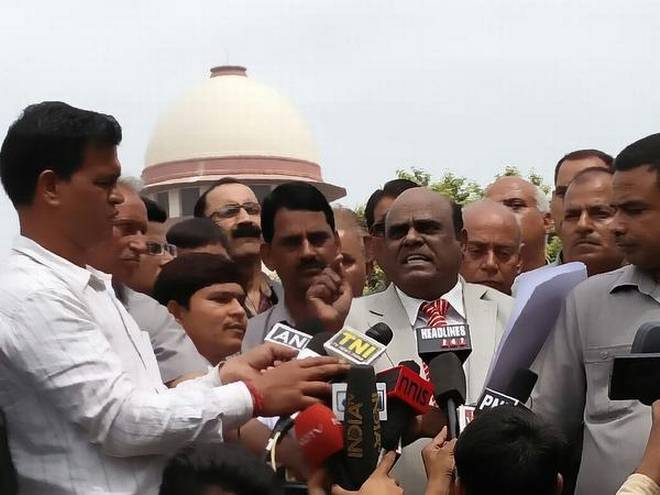 'Arrest and put me in jail', Justice Karnan challenges SC Bench
MMNN:31 March 2017
In an openly confrontational hearing, controversial Calcutta High Court judge, Justice C.S. Karnan on Friday challenged a seven judge Bench of the Supreme Court to "arrest and put him in jail" for contempt.
Countering an order of the Bench led by Chief Justice of India J.S. Khehar to file an affidavit explaining his disparaging remarks and allegations of corruption against fellow High Courts and Supreme Court judges, Justice Karnan accused the Bench of robbing him of his mental and physical balance and his dignity by stripping him of his judicial and administrative powers as a High Court judge.
Justice Karnan was appearing for the first time before the Bench in the contempt action against him. He had refused to appear before it despite repeated notice from the apex court summoning him. Finally, the court had to issue a bailable warrant against him, which was served on him by a police team led by the West Bengal Director General of Police.
Justice Karnan, appearing for himself in a packed courtroom, shouted at the Bench that he will not come before it again.
"Had I not come today, you would have issued non-bailable warrant against me... What way am I an offender or an anti-social element or a terrorist for you... you should protect my dignity, my personal life has been destroyed, police entered my colony and people are watching me," Justice Karnan submitted.
"We issued bailable warrants against you Mr. Karnan not because you were an accused but because you did not enter procedure. You are not a terrorist," Chief Justice Khehar responded.
When the court gave Justice Karnan the choice between rendering an unconditional apology for his scurrilous letters and accusations against the judiciary, Justice Karnan rebutted saying they should first restore his powers as a judge in order for him to be in a position to prove his allegations.
The allegations of Justice Karnan had prompted the contempt action - the first in the court's history against a sitting High Court judge.
Finally, after a 45-minute hearing, Chief Justice Khehar recorded that Justice Karnan was replying neither coherently nor affirmatively about the accusations he had made, thus giving him an option to pen them down in an affidavit to be filed in the next four weeks.
The court refused his plea to restore his judicial and administrative duties.
"I have lost my physical and mental balance... If you do not restore my work, you can very well now impose any punishment you want," Justice Karnan said.
"If you feel you are not mentally fit to respond to us in an affidavit, you give us a medical certificate," Chief Justice Khehar replied.
"Medical certificate is not required. You have disturbed me like anything," Justice Karnan told the Bench.
The hearing started with Justice Karnan explaining that his "fight is not against judiciary or for personal gains".
"My fight is against corruption," Justice Karnan submitted, handing over a letter concerning allegations against 20 judges to the Bench.
"You think about what you want to say. If you want legal help, I suggest you take legal advice. You should be properly prepared," Justice Jasti Chelameswar asked.
"If you unconditionally apologise, this matter will take a different course. If you choose to accuse 'a' or 'y', the matter will be adjudicated," Justice Dipak Misra observed.
The Bench also comprised Justices Ranjan Gogoi, Madan B. Lokur, P.C. Ghose and Kurian Joseph.
When the Chief Justice asked Attorney-General Mukul Rohatgi whether Justice Karnan was in a position to comprehend his predicament, he said there was no question of "non-comprehension" here.
"This gentleman has appeared before My Lords and affirmed and again affirmed that he will continue to make insinuations till the judicial institution is damned. He says 'I will render unconditional apology if I have committed contempt'. Apology for contempt cannot be conditional," Mr. Rohatgi submitted.
Meanwhile, in a separate petition filed by Madras HC, Justice Karnan said he has returned his official bungalow.

---
In Gujarat, it will be life imprisonment for cow slaughter
MMNN:31 March 2017
The Gujarat Assembly on Friday passed The Gujarat Preservation (Amendment) Bill that seeks to award life term to those found guilty of cow slaughter in the State.
The amendment Bill passed on the last day of the budget session of the House also has stringent provisions for punishment for those found involved in transportation and sale of beef or beef products.
The Bill introduced in the House stated that maximum punishment for cow slaughter will be 10 years but not less than seven years. However, junior Home minister Pradipsinh Jadeja sought an amendment to enhance the punishment to life term, which was passed and adopted in the Bill.
With the passing of the amendment Bill, Gujarat becomes the first State in the country to make cow slaughter punishable.
In the statement of objects of the Bill, the government noted that "it is considered necessary to provide for more deterrent punishment for offences committed by contravening the provisions of the Act and also to make the offences cognizable and non-bailable."
As per the provisions of the Bill those found guilty will face "imprisonment for a term, which may extend to 10 years but shall not be less than seven years and with fine, which shall not be less than one lakh rupees."
Another important provision is with regard to vehicles used for transportation of animals for slaughtering.
It says, "The vehicles or any conveyance so seized under sub section (3) shall stand forfeited to government in the manner as my be prescribed. It is, however, experienced while implementing the said Act that still more stringent provisions are required to be made amending the said Act for curbing the menace of illegal slaughtering of the animals covered under the said Act to provide for more stringent punishment and effectively check the rampant use of vehicles for transporting such animals."
The decision comes just ahead of the Assembly polls in the State. The BJP has set a target of winning 150 seats or more in the polls.

---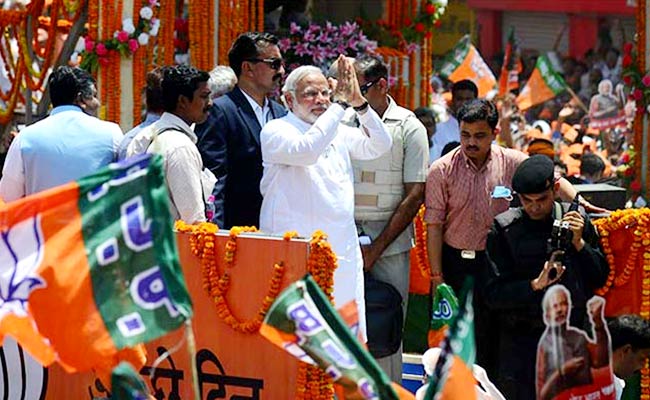 Narendra Modi Set To Become India's Third Most Successful PM: Ramachandra Guha
MMNN:30 March 2017
Narendra Modi is set to become the "third most successful" Prime Minister of India after Jawaharlal Nehru and Indira Gandhi, renowned historian Ramachandra Guha has said, asserting that the 66-year-old leader's "charisma" and "appeal" transcend the boundaries of caste and language.
Speaking at the ongoing London School of Economics (LSE) India Summit 2017 in New Delhi, 58-year-old Ramachandra Guha said Prime Minister Modi's "authority" and "Pan-Indian vision" put him on the same pedestal as that of Jawaharlal Nehru and his daughter Indira Gandhi.
"We live in a time when Narendra Modi is poised to become, and perhaps already is, the third most successful Prime Minister in Indian history. He is the only one you would place on par with (Jawaharlal) Nehru and Indira (Gandhi) in terms of authority that he exudes and the Pan-Indian vision he commands," Mr Guha said yesterday.
"Since (Jawaharlal) Nehru and Indira (Gandhi) there has been no Indian Prime Minister who has had that authority, that sense of command, that charisma, that cross-caste, cross-linguistic, cross-regional appeal in India," he said.
Deliberating on Indian political history, Mr Guha noted that caste system and discrimination against women were two of its "indisputable facts". He alleged that both Islam and Hinduism, the two major religions of the sub continent, "grievously" discriminate against women. "Caste system is the most rigorous, most diabolical system of social stratification ever invented by humans and we Hindus invented it," he said.
"The second indisputable fact is that Islam and Hinduism in their scripture and their social practice grievously discriminate against women," Mr Guha said at the 3-day summit which began yesterday and is organised to commemorate 70 years of India's independence.
Mr Guha, who was Philippe Roman Professor of History and International Affairs at LSE IDEAS in 2011-12, also spoke on LSE's long and rich historical relationship with India. He said the prestigious institution has had more "substantive" and "enduring" impact on the intellectual, social and political history of the 20th century than Oxford and Cambridge. "If you look at Sociology, Philosophy, Anthropology and Public Policy, LSE has had a definitive and formative impact. It has had a great influence on the world and a major influence on India," he said.
Mr Guha said renowned political scientist Harold Laski, an LSE alumni, mentored many Indian social scientists and also influenced Jawaharlal Nehru.
Recounting some of its illustrious alumni such as BR Ambedkar, Krishna Menon, Tarlok Singh among others, Mr Guha said the premier institution possessed an international and democratic spirit which went hand in hand.
Picking Mr Singh as one of his favourites, he said the noted Civil Servant set the foundation of India's Green Revolution and saved the country from becoming a client state of America.
"At the level of civil society, deepening of democracy and egalitarian ethos as well as working for women and peasants, there is an invisible impact of LSE on India," he observed.
Michael Cox, professor Emeritus of International Relations and Co-Director of LSE IDEAS, in his speech said the London-based institution has had more influence abroad than at home.

---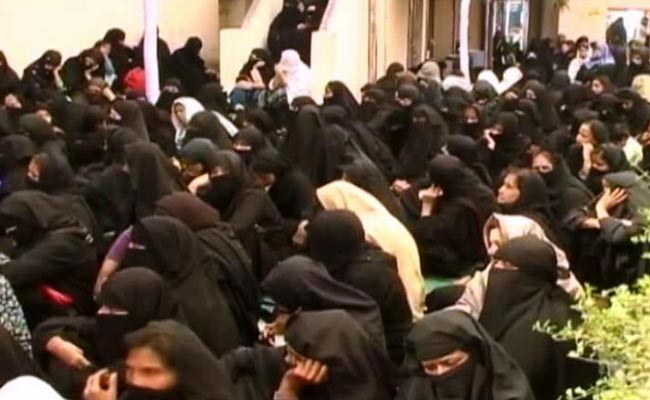 Triple Talaq Important, Will Hear It During Summer Vacation, Says Supreme Court
MMNN:30 March 2017
A decision on the legality of triple talaq -- the practice of Muslim men to divorce their wives by saying talaq thrice -- is crucial and a five-judge Constitution Bench will sit during the summer vacation to examine the issue, the Supreme Court said today. It will be one of the three issues three constitution benches will look into during the summer vacation, Chief Justice JS Khehar today said. The hearing will begin on May 11.
When senior advocates -- including former law minister Kapil Sibal -- objected to the top court's benches working during the summer vacation, Chief Justice Khehar said, "There are three important issues we are taking up during the vacation. These are matters pending and if you don't want us to take them up, then don't say huge pendency of cases in the Supreme Court."
"If we don't take up these cases, they will be pending for years," the Chief Justice added.
A bunch of petitions had been filed in the top court opposing triple talaq after women complained of being divorced on Facebook and WhatsApp. But the court has said instead of looking at individual cases, it would take a call on whether practices like triple talaq and polygamy -- which violate women's rights -- can be upheld under the right to religion. Whether the law should be changed thereafter, by measures such as the uniform civil code, will be left to the legislature, the court had said.
The court took up the matter after the Centre's posed four questions regarding the triple talaq, nikah halala and polygamy.
The NDA government has long contended that such practices violate the fundamental rights of women guaranteed by the Constitution. It also insists that it does not form a part of the "essential religious practices" in Islam. Law Minister Ravi Shankar Prasad has said ideally, the government wants triple talaq to be abolished completely.
The personal law board contends that Muslim practices such as polygamy and triple talaq are matters of "legislative policy" that could not be interfered with by the judiciary.
While triple talaq allows Muslim men get instant divorce by saying "talaq" three times, nikah halala bars a man from remarrying his divorced wife unless she consummates her marriage with another man, and her new husband dies or divorces her.

---
Probe ex-CMs in iron ore mining case: SC to Karnataka SIT
MMNN:29 March 2017
The Supreme Court on Wednesday asked the Special Investigation Team (SIT) of Karnataka Police to investigate the role of former chief ministers N Dharam Singh and H D Kumaraswamy in the iron ore mining case and file a report within three months.
The apex court, however, said that its stay on the investigation against another former chief minister S M Krishna will continue during the period.
A bench comprising Justices P C Ghose and R F Nariman restrained all other courts including the high court from passing any order in the case.
It has been alleged by one of the complainants, T J Abraham that the former chief ministers connived with several bureaucrats and others in de-registering a huge tract of forest land and allowed illegal iron ore mining on a large scale.
The complainant had also referred to various reports of the then Lokayukta justice N Santosh Hegde indicting several politicians, bureaucrats and others.

---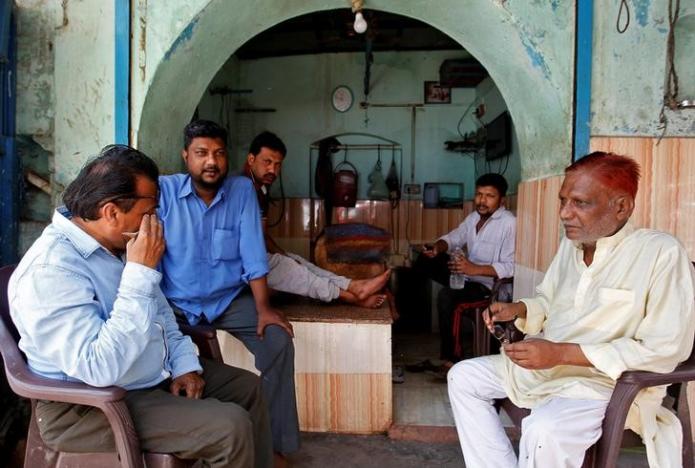 India's crackdown on abattoirs spreads, causing Muslim unease
MMNN:29 March 2017
A crackdown on unlicensed abattoirs in India's most populous state has spread to other states ruled by Prime Minister Narendra Modi's party, as Hindu hardliners press a political agenda that risks alienating the country's Muslim minority.
The latest crackdown started after Modi appointed Yogi Adityanath as chief minister of Uttar Pradesh following the Bharatiya Janata Party's landslide victory in elections there earlier this month.
The demands by right-wing Hindu groups to stop the slaughter of cows, considered holy in Hinduism, could stoke communal tensions with Muslims, who dominate the meat industry and make up 14 percent of India's 1.3 billion people. Most of the beef produced in India comes from buffalo rather than cattle.
Adityanath ordered closure of abattoirs operating without licenses soon after taking over as chief minister on March 18.
"If it is legal, nobody has a right to stop it. But if it is illegal, why should this be allowed to function? We believe in the rule of the land," said Rajiv Tuli, media coordinator of the Rashtriya Swayamsevak Sangh, the ideological parent of the BJP.
A senior BJP official also defended the action, saying it was part of the party's election manifesto in Uttar Pradesh, and followed through on the stand taken by Modi during 2014 general election campaign, when he spoke out against India increasing meat exports.
"Even Modiji vowed to put an end to pink revolution during the 2014 election campaign, so there is nothing wrong in shutting down illegal shops," the official said, referring to the modernisation of meat and poultry processing units and growth of the meat industry.
Several other BJP-ruled states, including Jharkhand, Rajasthan, Uttarakhand, Chhattisgarh and Madhya Pradesh, have followed suit, ordering closures of abattoirs operating without licences, according to media reports and local officials.
"The order has been issued keeping overall issues of public health, hygiene, and safety in mind. We will not allow any illegal abattoirs to operate," K G Rahate, a senior Jharkhand government official told Reuters.
Raghubar Das, chief minister of Jharkhand, also issued advertisements in local papers to appeal to meat sellers to follow his government's instruction.
In Rajasthan, 16 illegal slaughterhouses were shut down last week, a government official said.
The closures have led to fears of meat shortages and disruption of exports of buffalo beef and other meat products.
India is one of the largest exporters of buffalo meat, selling $4 billion worth of beef in the 2015/16 fiscal year. Its biggest buyers included Vietnam, Malaysia and Egypt.
Uttar Pradesh is the biggest producer of buffalo meat in the country, and exporters said the latest crackdown will hurt business.
"Right now everyone is very scared because they don't know whether what they are doing will be termed as legal or illegal," said Priya Sud, partner at Al Noor Exports, which operates slaughter houses in Uttar Pradesh.
Muslims working in the meat industry are fearful for their jobs and meat sellers in Uttar Pradesh have gone on strike in protest.
"Supply of all kinds of meat has been disrupted due to the new rules. Restaurants don't have enough meat to serve," said Iqbal Qureshi, president of the Meat Murga Vyapar Kalyan Samiti, a meat sellers' body in Uttar Pradesh.

---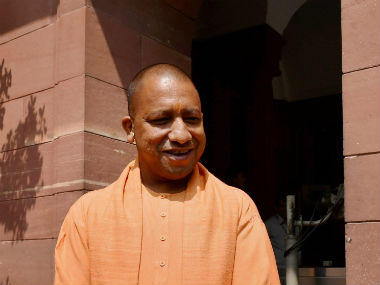 Yogi Adityanath as UP CM: Outrage over crackdown on illegal meat trade is untenable, indefensible and immoral
MMNN:27 March 2017
Liberals are once again missing the point and mainstream media, not for the first time, asking all the wrong questions in the ongoing crackdown on illegal meat trade in Uttar Pradesh under new chief minister Yogi Adityanath.
The liberal position is unambiguous. It sees Yogi's every action through the prism of distrust and interprets his each step as an extension of the larger Hindutva project.
From western media to eminent jurists and almost everyone in between claiming to uphold the edifice of India's liberal-secular order, Yogi's ascension to the UP CM's chair is an Apocalyptic catastrophe. They are not ready to give the Mahant of Gorakhnath mutt even a small fraction of the benefit of doubt they grudgingly extended to Narendra Modi post-2014. Not that it matters.
Openness of ideas is the sine qua non of liberalism. When ideological positions become ossified, it blinkers practitioners and makes them blind to reality. At this stage, liberals resemble indoctrinated ideologues, the antithesis of everything liberalism represents. Right now in India, liberalism is undergoing such a crisis of logic that it finds merit in arguing that illegal abattoirs - that have earned the wrath of courts for slaughtering the environment - should be allowed to function so that shops may serve delectable kebabs.
The entire political discourse over the last few days has seen dire threats of Armageddon being issued from liberal towers over chicken and mutton replacing buffalo meat in 'Tunday kebabs'. Let's wrap our heads around the argument. Shops should be allowed to procure meat from illegal sources so that kebabs may retain their succulence, prices may be kept down and India's liberal edifice may be maintained. That the chief minister has moved to put an end to this illegal ecosystem has been presented as the biggest proof of Yogi's 'persecution of Muslims' and elaborate theories have been spun around how this denies a section of UP populace their daily intake of protein. Without a morsel of evidence.
The ridiculousness of this argument resists a rational rebuttal. If the 'reputed' shops had so long been procuring raw materials from illegal sources then it is time penal action is levied against these instead of lobbying for excuses or lending them a sympathetic ear. Sourcing meat from unlicensed butcher shops not only plays havoc with local economy, it also incentivises law-breakers and makes those who live by rules appear as fools. If ending of this illegal cycle forces eateries to source meat from elsewhere, so be it.
It is also misleading to think that all eateries who have been affected are in opposition to this move. One of them whose kebabs have gone off the platter told PTI that he supported the closure of illegal and mechanised slaughterhouses in the state. The owner admitted that it was "difficult for a common man to pass through a locality where the slaughterhouses were operating almost openly. He also alleged that the illegal abattoirs even indulged in slaughtering dogs."
The more persuasive argument is of the larger ramifications of the step. Abrupt shutting down of the illegal operations renders thousands of people associated with the industry jobless and has a domino effect on the ancillary industries linked with the unlicensed abattoirs. There is no doubt that there may be a temporary spurt in unemployment as these abattoirs and butcher shops, assuming they are intent on running their businesses, apply for a licence and set up effluent treatment units.
There are two intrinsic problems with this argument. One, blaming Yogi Adityanath for acting against illegal butcher shops and meat processing units because a large number of Muslims are associated with this trade is to argue against the very grain of the Constitutionality of his position. A chief minister's job is to ensure rule of law. He cannot be expected to indulge in acts of omission based on which section of the populace is being affected. Since assuming office, Adityanath has also banned chewing of paan and gutkha in all government premises - a trade mostly linked with Hindus. Is the chief minister anti-Hindu?
Closing of illegal abattoirs and unlicensed butcher shops was part of BJP's poll manifesto. The chief minister, in implementing the order, is staying true to one of the promises that presumably has voter support. To argue that he should show some leeway to illegal meat traders and selectively apply rule of law is a slippery slope that might set grave precedents. It is inconceivable how the liberal argument has once again fallen on the wrong side of law and ethics.

---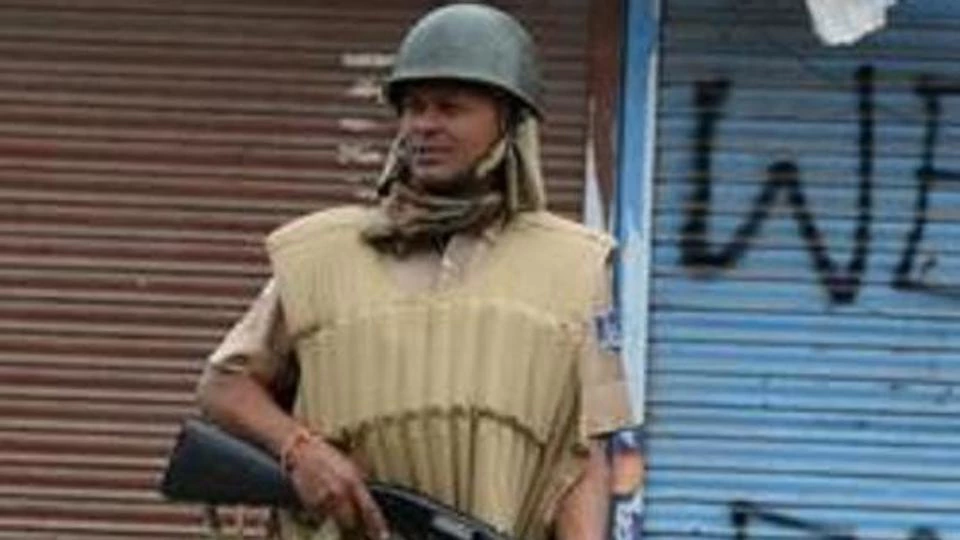 Supreme Court asks Centre to consider alternatives to pellet guns in Kashmir
MMNN:27 March 2017
The Supreme Court asked the Centre on Monday to consider effective means other than use of pellet guns to quell stone pelting mobs in Jammu and Kashmir as it concerns life and death.
A bench headed by Chief Justice J S Khehar also expressed concern over injuries suffered by minors involved in protests in the Kashmir Valley and asked the government what action has been taken by it against their parents.
The top court asked Attorney General Mukul Rohatgi to file a detailed reply on what alternate effective steps could be taken to deal with such situation of agitating mobs in Jammu and Kashmir.
The bench posted the hearing for April 10.
On December 14 last year, the Supreme Court had said pellet guns should not be used "indiscriminately" for controlling street protests in Jammu and Kashmir and be resorted to only after "proper application of mind" by the authorities.
A bench headed by the then Chief Justice T S Thakur had issued notices to the Centre and the Jammu and Kashmir government while seeking their replies on a plea alleging "excessive" use of pellet guns in the state.
The top court had also sought assistance of Attorney General on the issue and asked him to submit copy of the report submitted by the Expert Committee constituted for exploring other alternatives to pellet guns.
The court was hearing an appeal filed by Jammu and Kashmir high court bar association against the high court order seeking stay on the use of pellet guns as a large number of people had been killed or injured due to its use.
The Jammu and Kashmir high court had on September 22 rejected the plea seeking a ban on use of pellet guns on the ground that the Centre had already constituted a Committee of Experts through its memorandum dated July 26, 2016 for exploring alternatives to pellet guns.
Taking note of the statement, the high court had disposed of the petition, saying that no further direction was required since the matter was being looked at by the Centre.
The high court bar association challenged the order, contending that high court should not have disposed the petition and instead waited or called for the report of the expert committee.
The high court had also declined to accept the plea to prosecute the officers who ordered use of pellet guns and those who actually fired them.
It had also directed the authorities concerned to ensure that all the injured are extended adequate medical treatment by specialists for whatever injury they sustain.

---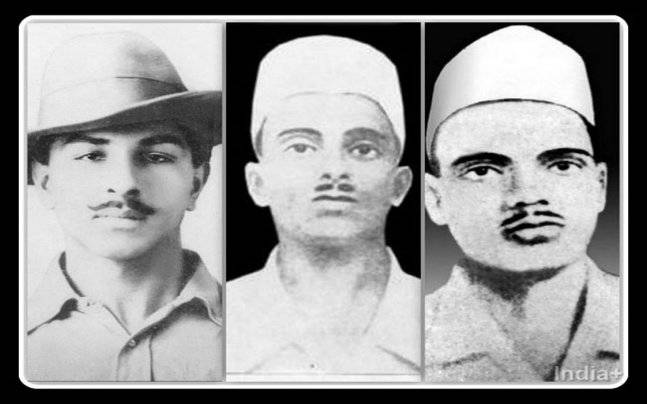 Remembering Bhagat Singh, Rajguru, Sukhdev: India will never forget their sacrifice, says PM Modi
MMNN:23 March 2017
Exactly 86 years ago on this say, freedom fighters Bhagat Singh, Shivaram Rajguru and Sukhdev Thapar were hanged to death in the Lahore jail, a death sentence they earned for the failed Ghadar conspiracy of 1915.
Earlier this morning, Prime Minister Narendra Modi commemorated their death anniversary in a tweet, saying that India will never forget their courage and sacrifice.
"Remembering Bhagat Singh, Rajguru & Sukhdev on the day of their martyrdom. India will never forget their courage & sacrifice," he wrote.
In a step to mark Bhagat Singh's martyrdom, the Border Security Force (BSF) has decided to put on display the pistol he used to kill British officer John Saunders at a new arms museum in Indore.
Singh's historic semi-automatic .32-bore Colt-make pistol is currently on display at the School of Weapon Central School of Weapons and Tactics museum.
Despite the length of time that has passed since Bhagat Singh, Rajguru and Sukhdev gave their lives for our country, they is remembered for their stance and sacrifice without fail.
Here are a few things every generation of Indians should know about them:
As many may know from the score of movies made on him, Bhagat Singh was moved to fight for India's independence at a tender age of 12, when he visited the Jalianwala Bagh after the mass massacre in 1919.
Legend has it that he was so touched by the bloodied sight at the Jalianwala Bagh, he brought home a bottle of the blood-soaked mud as a sign of remembrance.
There have also been stories that say Singh, as a child, used to talk about growing guns in the fields to fight the British Raj.
Singh was an avid reader and writer, and was drawn to the subjects of socialism, socialist revolutions and communism.
Born into a a Sandhu Jat family, he gave up on his faith and became an atheist later in life.
He is the man behind the famous phrase, 'Inquilab Zindabad', which literally means 'Long live the revolution'.
In 1929, Bhagat Singh and his comrades had bombed the Central assemble in Delhi with low-grade explosives, in an attempt to startle the occupants and gain attention to their cause.
He also led a hunger strike against the low-life treatment that prisoners of the revolution received in the jail. He demanded that they, the 'political prisoners', be given the basic amenities and access to books and newspapers while imprisoned.
His comrade Rajguru's full name was Hari Shivaram Rajguru. He was from a Deshastha Brahmin family in Maharashtra.
Rajguru was only 22 at the time of his death (Bhagat Singh was 23 and Sukhdev was 24).
Like Bhagat Singh, Rajguru was not a believer in Mahatma Gandhi's non-violent and civil disobedience ideology to fight the British Raj.
Rajguru, along with Bhagat Singh, had fatally shot Saunders in Lahore, which later got them arrested and eventually, sentenced to death. Khed, his birthplace in Pune, has been renamed as Rajgurunagar in his memory.
Sukhdev Thapar, Bhagat Singh and Rajguru's third comrade, was from Ludhiana, Punjab.
Like his associates, Sukhdev was an active member of the Hindustan Socialist Republican Association (HSRA).
Prior to his execution, Sukhdev is said to have written a letter to Mahatma Gandhi, protesting his disapproval of their (revolutionaries like himself, Bhagat Singh and Rajguru) violent approach of fighting the British Raj.
The 1915 Ghadar conspiracy case, which got Bhagat Singh Rajguru and Sukhdev the death sentence, went awry after they mistakenly killed officer John
Saunders for James Scott, the British police superintendent who ordered the lathi charge that led to Lala Lajpat Rai's death.
Bhagat Singh, Rajguru and Sukhdev were hanged at 7:30pm on March 23, 1931, 11 hours prior to their scheduled execution time.
Their bodies were sneaked out through a hole in the back wall of the jail.
They were secretly cremated in the dark of the night, and their ashes were thrown in the Sutlej river.

---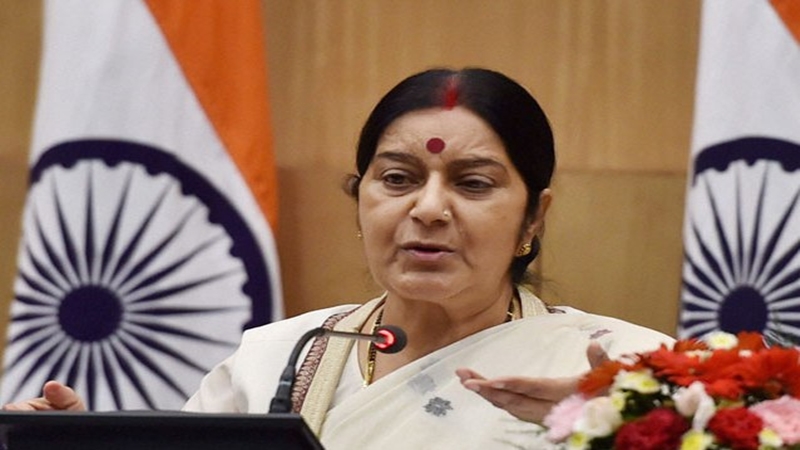 Indian Techies Need Not Worry About H1B Visa Curbs In US: Sushma Swaraj
MMNN:23 March 2017
External Affairs Minister Sushma Swaraj on Thursday said there was no reason to worry about the curbs on H1B visas or the job security of Indian IT professionals working in the US for the time being as the Indian government is in talks with the US regarding this.
"Currently there are four bills in the US Congress about curbs on H1B visas. We are engaged (in a dialogue) with the US at very high level regarding this... We are making all efforts (through diplomatic channels) to ensure these bills are not passed," Ms Swaraj said in the Rajya Sabha.
"So there is no reason to worry about it as of now," she added.
The minister pointed out that even before Donald Trump became President, there had been a "flip-flop" in the H1B visa policy by the US.
"In 1990 when H1B visas were first introduced, the cap was 65,000. In 2000 it was raised to 1,95,000 for three years. In 2004 the number of these visas was again reversed to 65,000 by the US. So there has been a flip-flop on this policy even before Donald Trump government," she said.
The minister also informed the house that the visa facility extended to the spouse of the Indian professionals has not been withdrawn by the US so far.
On illegal migrants, Ms Swaraj said that the US authorities have given a list of 271 persons who they have identified for deportation.
"We have asked for more details about these 271 persons. Once we check their antecedents and find they are actually Indian citizens, we'll provide them travel documents back to India so that they are not put behind bars by US authorities," she said.
She said India will once again raise the issue of totalisation once "the jobs of Indian IT professionals are ensured to be secure".

---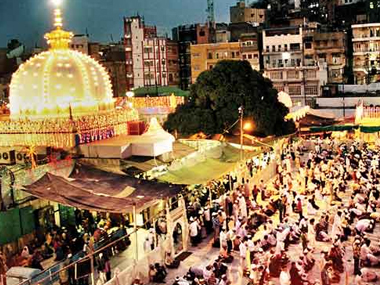 Ajmer dargah blast case: Bhavesh Patel, Devendra Gupta sentenced to life imprisonment
MMNN:22 March 2017
A special National Investigation Agency (NIA) court on Wednesday sentenced Bhavesh Patel and Devendra Gupta to life in jail in the Ajmer Dargah blast case.
The magistrate also imposed a fine of Rs 10,000 on Patel and Rs 5,000 on Gupta, both of whom claimed innocence.
"We will approach the High Court," Lokesh Sharma, Patel's advocate, told IANS.
"We are innocent and it is a political conspiracy against us," Gupta told the media while coming out of the court.
The court found the three guilty for criminal conspiracy and action intended to outrage religious feelings besides charging them under the Explosive Substances Act and the Unlawful Activities (Prevention) Act.
Three of the 13 accused are still missing.
On 8 March, the court had convicted Patel, Gupta and Joshi in the case while acquitting others including Swami Aseemanand. Joshi died soon after the blast.
The case was handed over to the ATS Rajasthan and was later transferred to NIA which re-registered the case with the NIA police station in New Delhi on 6 April, 2011.
There were as many as 149 witnesses in the case and 451 documents were examined and the NIA filed three supplementary chargesheets in the case.
The blast on 11 October, 2007 inside the premises of the shrine of Sufi saint Khawaja Moinuddin Chisti at Ajmer around 6.15 pm at the time of Roza Iftaar, had left three pilgrims dead and 15 others injured.
The revered shrine is visited by thousands of Muslims and non-Muslims, both from India and abroad.

---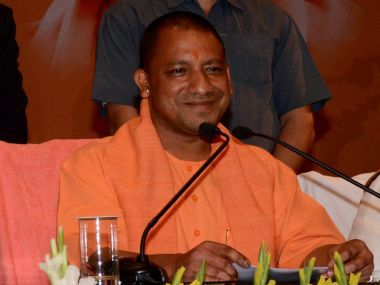 Yogi Adityanath's UP development agenda is a pipe dream unless women are considered equal partners
MMNN:22 March 2017
Yogi Adityanath, after his appointment as the Uttar Pradesh chief minister, was in Delhi on Tuesday to pay the customary obeisance to Prime Minister Narendra Modi and BJP president Amit Shah. Speculations were rife that Adityanath is already in disagreement with deputy chief minister Keshav Prasad Maurya over the allocation of portfolios. But it was his speech in Lok Sabha, reportedly his last one as an MP, that garnered the maximum amount of attention.
Known for his controversial, communally-charged speeches, the Hindutva leader's tone and language suggested a clear departure from his usual style as he made the right noises about development, anti-corruption and inclusivity. "In Uttar Pradesh, the new model of development will be based on 'Sabka Saath, Sabka Vikas'... My government will be for everyone, not specifically for any caste or community... We will work for development of all sections and castes and create a new structure of progress," he said.
The BJP that fought the recently-held Uttar Pradesh election on the tried and tested development plank, it's the selection of Adityanath as the chief ministerial candidate came as a surprise. While trying to make sense of this decision, some came up with a rather weak argument: If you make the naughtiest student the class monitory, then discipline automatically follows. The man who once said, "Probably in the rest of Uttar Pradesh, Hindu women run away with Muslims but in Gorakhpur, Hindu men marry Muslim women and bring them home" can hardly be described as naughty.
For argument's sake, let's assume that Adityanath has renounced his hardliner ways and accepted development as his mantra, his views on women empowerment and equal participation will definitely prove to be an impediment in his road to development. Adityanath was one of the BJP MPs, who went against the party whip, and opposed the Women's Reservation Bill in 2010. On the website www.yogiadityanath.in, in an essay titled 'Matrishakti - Bharatiya Sanskriti Ke Sandarbh Mein', he writes on the importance of women's participation in the development of society, but limits the role of woman to a mother, sister, daughter and a wife.
He goes on to write that just like if energy is not channelised, it goes to waste and proves to be disastrous, a women's power needs to be reined in. He writes that women don't need freedom, they need protection and channelisation. His opinionated, but dubious take on women's freedom gets confusing, considering he has been equally loquacious about cows and their protection.
Continuing in a similar vein, he writes a father offers protection to a girl, in her adulthood the role is taken up by her husband and in her old age it is the son that looks after her. His myopic vision restricts a woman's involvement in the family structure. The struggles of a working woman might as be well non-existent for this leader.
At some point, he acknowledges women's contribution in the Independence movement and in the progress of the nation and lauds their successes in various sectors. He also writes that years of discrimination have pushed women in the background and that though women have made progress in all walks of life, it has been mostly witnessed in urban areas and in affluent families and writes that a lot has to be done in the rural sector.
Making his argument against the Women's Reservation Bill, he writes that the Constitution doesn't discriminate based on caste, gender or community, then how does reservation for women makes sense. He elucidates that it will only fracture the family and the relations between a man and a woman. He says it only politicises women's rights. He exhibits his shaky hold on issues related to gender equality and argues that if progress is made organically, then there is no need rush things up. At one point he talks about women's rights and equal opportunities and goes ahead contradicts his statement by arguing about the futility of the Women's Reservation Bill.
Adityanath also implies in the essay, the West-driven women's liberation movement can potentially prove to be destructive to the Indian family structure.
The newly appointed chief minister might be on track with the development agenda, but unless he stretches his imagination and recongnises the role of women as an equal stakeholder in the socio-economic growth of the state and not just limit to the domestic set-up, all-round development of Uttar Pradesh can remain a myth.

---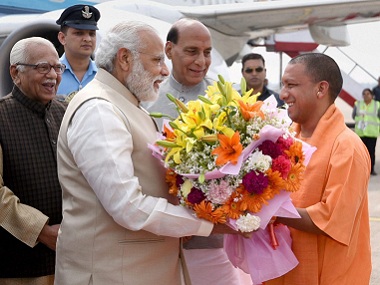 Yogi Adityanath as UP CM: From the ashes of pseudo-secularism rises the phoenix of hardline Hindutva
MMNN:20 March 2017
By appointing Yogi Adityanath as chief minister of Uttar Pradesh, Narendra Modi has made his third disruptive move after surgical strike and demonetisation. So immediate and deep has been the impact that it has annihilated in one stroke all codified cleavages, and redrawn India's ideological map. The Left, Right and Centrist Venn diagrams are now in disarray. The entire Indian political spectrum, as the current Mahant of Gorakhnath Temple took oath on Sunday, resembled a smoking battleground strewn with the debris of conflicting positions.
Leave alone the regressive Alt-Left which has greeted Adityanath's elevation with customary cries of Apocalypse, Adityanath's ascension has spooked centrists and the moderate Right alike, leaving those on the right of Right to justify why Modi's move makes immense political sense and is entirely in line with the logical progression of 'new BJP'.
Among the ideological Right, a rift has risen overnight, with one side interpreting Modi's choice as a "betrayal" and the other accusing it of falling into the elitist trap and disregarding the voice of people. I shall explain presently why this "voice of people" argument is misleading.
A large section of liberal Indians disgusted with the pseudo-secularism of India's political discourse and sickened with naked minorityism in the name of secularism, had seen in Modi-led BJP a refreshing perspective where Indians, regardless of their caste and community fault lines, were co-opted as active participants in the nation-building process.
As the prime minister went about his job putting in place the building blocks for a new India, they saw in Modi a strong, therapeutic leader determined to cleanse the country of Congress-led "appeasement culture" that had fatally afflicted Indian politics. The toilets that were built, bank accounts that were opened, gas connections that were installed, insurance schemes and easy loans that were disbursed did not discriminate between Hindus, Muslims or Christians. Modi did not need to wear a skull cap to project himself as "secular", his slogan for "sabka saath, sabka vikas" resonated enough.
When the opposition parties - and entrenched power brokers in media, academia and civil society - threw tired old cliches at Modi, he responded by asking people to fight poverty, not each other. Indians responded.
Bucking all trend, Modi's personal popularity that had soared during 2014 elections refused to come down. And in the 2017 Assembly elections, the closest that we have towards mid-term polls, BJP's resounding win showed that Modi has retained the trust of a large section of Indian polity, including minorities whose patience at being turned into a permanent veto power against BJP was getting thin.
The shift was palpable. It seemed as if Modi was trying to shift BJP from the Right to a centrist position, where it would be able to expand its core base and draw support from neutrals, floaters and ideological fence-sitters, and administer consensus-based growth and development. That was at least what the prime minister said in his post-UP victory speech last week.
Except that nobody foresaw the Yogi uppercut. Out of the ashes of faux secularism, arose the phoenix of hardline Hindutva that defined BJP of the 1990s. If this was the plan all along, Modi and BJP hid it well during the campaign.
BSP ran a blatantly communal canvassing and SP-Congress shelved their decade-old rivalry to attempt a consolidation of Muslim votes. Modi steered clear of identity politics - as he did in 2014 - and sought a larger consolidation based on hope and aspiration. When results came out, shell-shocked rivals blamed the EVMs.

---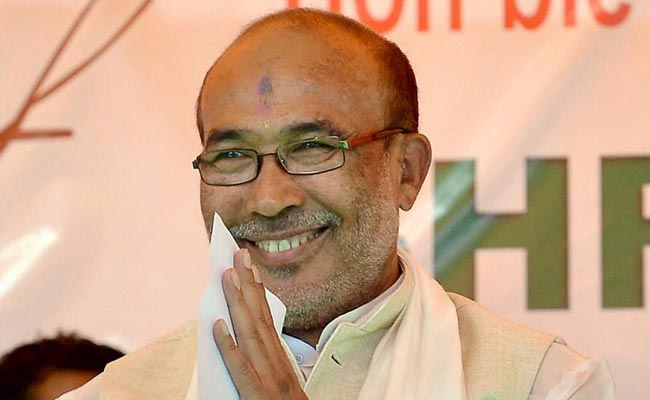 Manipur Floor Test: BJP's Biren Singh Wins, Thanks PM Modi -- 10 Facts
MMNN:20 March 2017
After winning the crucial trust vote in the Manipur Assembly with 32 votes, Chief Minister N Biren Singh thanked Prime Minister Narendra Modi, saying it was a measure of his success and the party's. The BJP, which was the second largest party winning 21 seats out of the 60 in the state assembly, needed another 10 to prove majority. It stitched together the number with support from local parties and an Independent. The Congress, which won 28 seats, was unable to get the support of three legislators it needs to prove majority. A three-day Budget session of the Assembly will begin tomorrow with the address of the Governor.
Here are the 10 latest developments in this story:
"It is not my success, but the BJP's, the Prime Minister's success in Manipur," Chief Minister Biren Singh said after the trust vote.
The BJP got the support of four legislators each from the Naga Peoples' Front and the National Peoples' Party; the lone legislator of the LJP, Independent legislator Asab Uddin and Congress legislator. The lone Trinamool Congress legislator, T Robindro Singh, also extended support to the BJP-led government though his party's central leadership said he had "not consulted the party" over it.
Earlier in the day, Yumnam Khemchand Singh of the BJP was elected as the new Speaker of the House. He was also elected by voice vote against Congress candidate Govindas Khonthoujam.
As in Goa -- where it won the trust vote despite Congress winning the most seats -- the BJP distributed most of the ministerial portfolios in Manipur to local allies with the hope of retaining their support for the crucial trust vote.
The National People's Party was given two ministerial berths, including that of the Deputy Chief Minister, a post being held by Joykumar Singh. The Naga People's Front got three ministerial berths. The lone LJP legislator and Thounaojam Shyamkumar Singh, who defected from Congress, were also made minsters.
Besides the Chief Minister, the BJP has so far kept one ministerial berth for itself -- Thongam Biswajit Singh, who was a contender for the top post.
Ahead of the trust vote, The BJP had kept its lawmakers at a secluded hotel in Assam's Guwahati to keep them from being influenced by the rival party. The 27 legislators of Congress have been kept at the house of an MLA in Imphal for a similar reason.
N Biren Singh - a former footballer and Congressman who joined the BJP in October 2016-- had taken oath as the Chief Minister on March 15, along with eight ministers of his new cabinet.
On the eve of the trust vote, the new government successfully lifted the Naga economic blockade that had crippled the state's supply lines for the last 130 days. The blockade -- led by the United Naga Council -- ended last evening after talks with the central and state governments.
No party received simple majority in the recently concluded assembly election in the state. The Congress, who ruled the state for the last 15 years, emerged as a single largest party with 28 seats. The BJP, which made its debut in Manipur this year, went from zero to 21 seats. The party won the crucial elections in Assam last year and also controls Arunachal Pradesh.

---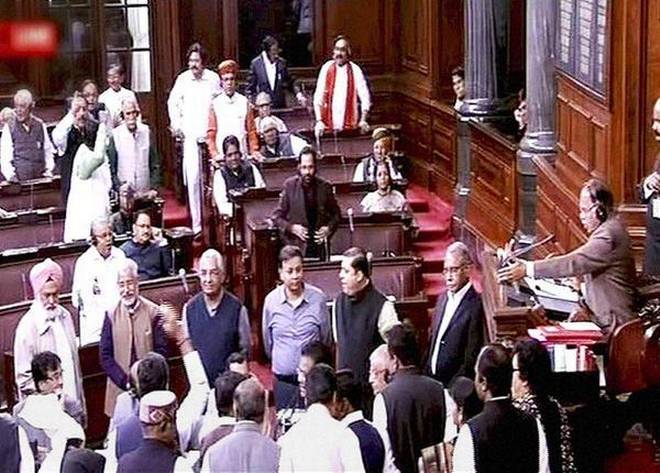 Congress forces adjournment in Rajya Sabha protesting Goa Governor's role
MMNN:17 March 2017
Opposition Congress on Friday forced an adjournment of Rajya Sabha proceedings over the conduct of the Goa Governor in inviting the BJP to form the government in the state after she reportedly consulted Finance Minister Arun Jaitley.
Congress Members alleged breach of propriety and constitutional norms in the consultations Goa Governor Mridula Sinha held with Mr. Jaitley. They stormed into the Well of the House raising slogans against murder of democracy, forcing Deputy Chairman P.J. Kurien to adjourn the House till noon.
Earlier when the House met for the day, senior Congress leader Digvijaya Singh said he had given a notice under rule 267 seeking setting aside of the business of the day to take up "gross constitutional impropriety committed by Governor of Goa."
Mr. Singh read out from an interview Ms. Sinha gave to a newspaper in which she reportedly said she did not expect the BJP to form the government but spoke to Mr. Jaitley before arriving at the decision to call the party to form the government ahead of Congress which had emerged as the single largest party in elections.
Mr. Kurien said the conduct of a Governor can be discussed only on the basis of a substantive motion and disallowed Mr. Singh's notice under 267. Leader of the Opposition Ghulam Nabi Azad said the conduct of Governor was discussed when the Arunachal Pradesh issue was debated in the House.
"Why don't you move a substantive motion?" Mr. Kurien asked. "No. I have to go by rules. You can bring substantive motion, Chairman will consider it."
Mr. Azad said his party colleague Mr. Singh had not raised any issue with the conduct of the Governor but merely stated what she had said in an interview. "How can the Governor seek permission of a Cabinet Minister to form a government," Mr. Azad asked as Mr. Kurien insisted on a substantive motion for any discussion.
Mr. Singh said the House was supreme and a sense of Members present can be taken and his notice under rule 267 converted into a substantive motion. Anand Sharma said the Constitution clearly defines the duties and powers of Governor in appointing Chief Minister and it does not anywhere state that the Governor is supposed to consult a serving Cabinet Minister.
Mr. Kurien said if the Governor has violated the Consitution, a substantive motion can be brought. "You are going by a newspaper report. I am not bothered about that. I have made it very clear that if you feel that the Governor has violated any of the provision of Constitution, please bring a substantive motion. I cannot allow you to discuss the conduct of Governor," he said.
Sitaram Yechury of the CPI(M) said a Cabinet Minister is answerable to the House. To this, Mr. Kurien said if any Minister has violated any provision of the Constitution, there can be a motion for that as well. "We can discuss that. I have no problem."
Minister of State for Parliamentary Affairs Mukhtar Abbas Naqvi said the government is ready to discuss if the Congress was to bring a substantive motion. He went on to say that the opposition party by its continued protests was insulting the verdict of the people as also the ruling of the Chair.
Congress members then trooped into the Well shouting slogans against what they said was murder of democracy. Treasury benches also countered the slogan shouting.
Mr. Kurien again said he was not against any discussion. "I am not denying or refusing any discussion... if you want to discuss (Governor's conduct), please give a substantive motion. I will also request Chairman (to consider it) and then we can have a discussion anytime."
But Congress members continued to insist on a discussion.
Mr. Singh said Mr. Jaitley is a member of the House and he can avail of his right to reply. He then went on to state that a substantive motion will be given. Mr. Azad said the House should be adjourned for an hour for the substantive motion to be framed and submitted and the same can be discussed thereafter.
But this was not agreeable to the Chair or the treasury benches. As the slogan shouting continued, Mr. Kurien adjourned the House till 12 noon.

---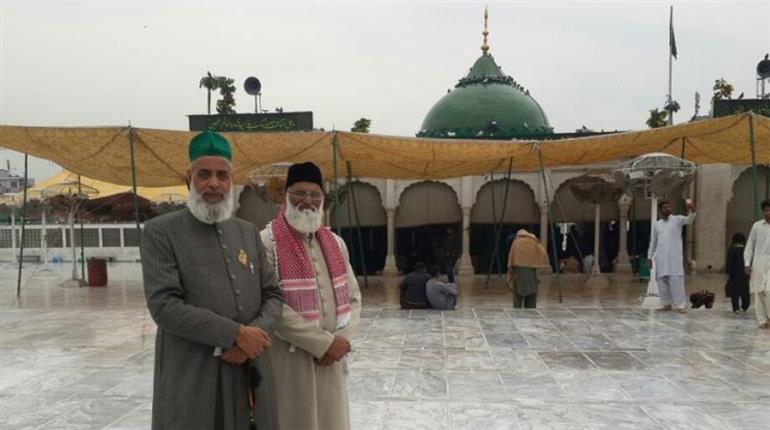 Sushma Swaraj asks for update from Islamabad on Indian clerics missing in Pakistan
MMNN:17 March 2017
Two Indian clerics, including the head priest of New Delhi's Hazrat Nizamuddin Dargah, have gone missing in Pakistan, prompting India to take up the matter with the Pakistani government.
Early on Friday, External Affairs Minister Sushma Swaraj posted on Twitter a series of posts in which she confirmed that two Indian clerics had gone missing in Pakistan.
She tweeted that the two Indian nationals, Syed Asif Ali Nizami who is the head priest (Sajjadanashin) of Hazrat Nizamuddin Aulia dargah and his nephew Nazim Ali Nizami had gone missing after they landed at Karachi airport.
Swaraj further said that India has taken up the matter with Pakistan and had requested them for an update on both the Indian nationals.
According to official sources in New Delhi, Asif Nizami, the chief priest, and Nazim Nizami had gone to visit the famous Data Darbar shrine in Lahore and were to catch a flight from there to Karachi on Wednesday.
"As per their families, while Asif was allowed to go to Karachi, Nazim was stopped at the Lahore airport on grounds of incomplete travel papers."
"While Nazim went missing from Lahore airport, Asif went missing after arriving at the Karachi airport," a source said.
The matter has been taken up with the Pakistan government both in New Delhi as well as through the Indian mission in Islamabad, the source said.
"My father Syed Asif Ali Nizami, 80, and his nephew Nazim Nizami, 60, went missing from Lahore and Karachi airports, respectively, on Wednesday evening," Asif's elder son Sazid Ali Nizami told IANS.
He said that his father and cousin went to Karachi in Pakistan on 6 March from where they visited Lahore on 13 March to offer "Chadar" at Baba Farid's shrine, the master of Baba Nizamuddin.
"On 14 March, they offered another Chadar at Data Darbar Sufi shrine in Lahore. The next day they reached at Lahore airport to take a flight for Karachi at 4.30 pm. At the Lahore airport, my cousin was stopped by the airport authorities to clear some documentation and my father was asked to board the flight."
"My father reached Karachi airport at 6 pm but my cousin could not join him. At the airport, my father talked to my relatives on phone and informed them to come outside, but he did not come," Sazid said.
Sazid further said that my father and cousin's mobile phones were also switched off. "Pakistani authorities and police are still clueless about them," Sazid said.

---
Narendra Modi's three tasks: Create jobs, make BJP more inclusive and avoid hubris of power
MMNN:16 March 2017
In an insightful article, Sanjaya Baru, the media advisor to former Prime Minister Manmohan Singh, has pointed towards lack of new data and tools that is hampering political science from analysing correctly the sweeping winds of change blowing across Indian political landscape.
In Baru's own words from the Indian Express column: "...Contemporary political analysis continues to use theoretical tools from inter-war Europe or statistical tools from post-war American political science to explain the rise of the BJP and the popularity of Narendra Modi."
For students of Indian politics, wading through oceans of reportages/analyses pre and post Assembly elections has been a frustrating experience. While journalists failed to detect the wave in Modi's favour, pollsters and data scientists were unable to capture the extent of his domination. Post facto analyses, ensconced in ossified ideological compartments of Left and Right, have hardly fared any better. We see a regurgitation of tired cliches such as 'reverse polarisation', 'Hindu consolidation', 'rainbow coalition of castes', 'majoratiarian agenda', 'populism' and so on. These tell us more about the commentators than the subject they are trying to analyse.
And yet a clear understanding of the factors behind a Modi-fied BJP's rise is central to the question that concerns us the most: What will be Modi's roadmap for the future now that he has got the mandate?
To arrive at that question, we must first grasp the genesis of Congress's decline and the rise of a 'new BJP'. As always, Pratap Bhanu Mehta offers clarity. In his column for Indian Express, he writes: "As far as electoral politics goes, the obsession with the mathematics of every sub-caste tells us more about an elite trying to do cheap sociology, entirely ignoring the fact that people are willing to vote big mandates, if they seem convinced of your sincerity and capability."
Theories about majoritarian agenda and communal politics may trap us within a maze of obsolescence. It will be far more useful to see Modi's rise as a change emanating from within the bowels of Indian democracy - a sort of reactionary movement against decades of votebank politics that focused on doles and appeasement, not empowerment.
Remember, the scale of BJP's recent win in Uttar Pradesh surpasses its tally even during the height of Ram Janmabhoomi-Babri Masjid movement. The most cynical of Modi's detractors who puts BJP's UP victory down to polarisation, sees it as best as an 'undercurrent'.
This should tell us that we are barking up the wrong tree when we see polarisation behind Modi's rise. BJP's win (with a 40 percent vote share) was stitched across the length and breadth of India's most populous state - including in Muslim-dominated regions. The portends are clear. It is a ringing endorsement of hope from a primarily young electorate who for once want to invest in theirs and India's future and sees the best catalyst of that change in the prime minister.
Viewed from here, Modi is merely the product of his times. He is the inevitable pushback against an elitocracy that ruled by way of disenfranchising the masses under the facade of a democracy. The shrewd, hard-working, ground-to-the-ear mass leader that Modi is, he understood this urge for real change and tapped into the narrative of hope. This is why the opposition has failed miserably in stopping him. The more they abused Modi, the bleaker they made it for themselves.
In her column for TheNewsMinute, Chitra Subramaniam writes, "What most commentary missed is Modi is coming from the future, Indians are responding and willing to move with or without dead wood. They want to seize power democratically and this bumpy ride is neither rootless nor random - it is focussed on a search for a better living. The ala kamaan (High Command) trap does not offer it, Modi does. He will get things wrong, but viewed against what he has enabled - real democracy - the rest must be negotiated with the electorate.
If we understand Modi's mandate primarily as the plebeian longing for real franchise and hope, then it places an unbearable amount of responsibility on Modi. The central question, therefore, should be this: How will Modi cope with this burden and shape his legacy and India's future? What will be his roadmap?
I break it down into three areas that require Modi's pinpoint focus - economic, social and political.
It doesn't require knowledge of rocket science to figure out that economy poses the biggest challenge. India's primarily young electorate is ambitious and impatient. The force that put Modi in power and renewed faith will become antagonistic with a vengeance if the prime minister fails to deliver. The problem is, faced with the prospect of jobless growth, how will Modi accommodate almost a million new workers each month? And that too at a moment when worldwide, job creation is under huge threat from automation?
The very inequality that cushioned Modi against the economic fallout of demonetisation and turned it into a political capital, is increasing. Job growth is anaemic. As Wall Street Journal says, India needs an "industrial boom" and Modi somehow must jack up "manufacturing to 25% of the economy in 2020 from the current 16%."
The good news is that UP win will give him the numbers in Upper House to push through crucial reforms in areas such as labour but by the time he achieves those numbers, 2019 Lok Sabha election will be here. Modi's task is, therefore, tricky and perilous and will require maximum and sustained concentration.
Socially, he must turn BJP into a more inclusive party if he is serious about occupying and staying put in the centrist space relinquished by the Congress. One must be careful. BJP cannot and should not turn into another Congress but it must take Modi's slogan 'sabka saath, sabka vikas' literally and metaphorically. Under Modi, BJP is already expanding its base from being a trader-based to a more 'pro-poor party'. While it is ironing out India's class cleavage, it must also narrow the community fault lines. Modi enjoys bipartisan appeal and is uniquely placed to do that.
As BJD Lok Sabha MP Baijayant 'Jay' Panda writes in Times of India, "Even long-term sceptics of BJP are beginning to admit that the PM succeeded in marketing his all-aboard strategy in UP. One of the best-known faces among Indian liberal journalists told me that the party's victory in heavily Muslim dominated constituencies indicates an unprecedented breakthrough for it."
Politically, BJP's agenda must be to ensure that it does not fall into the trap of communal binaries. The time for polarisation is over. It must also avoid the hubris that accompanies absolute power. Modi's post-victory speech offers insights into his thinking. He advised BJP workers and leader to display more humility than ever before and wield power responsibly.
The cognitive dissonance at work here, though, is this: while BJP is a virile, ever-growing national force subsuming the space of rivals and allies alike, it is unwittingly driving the political parties - suffering from existential crisis - into ganging up against it. How Modi cracks this puzzle remains to be seen.

---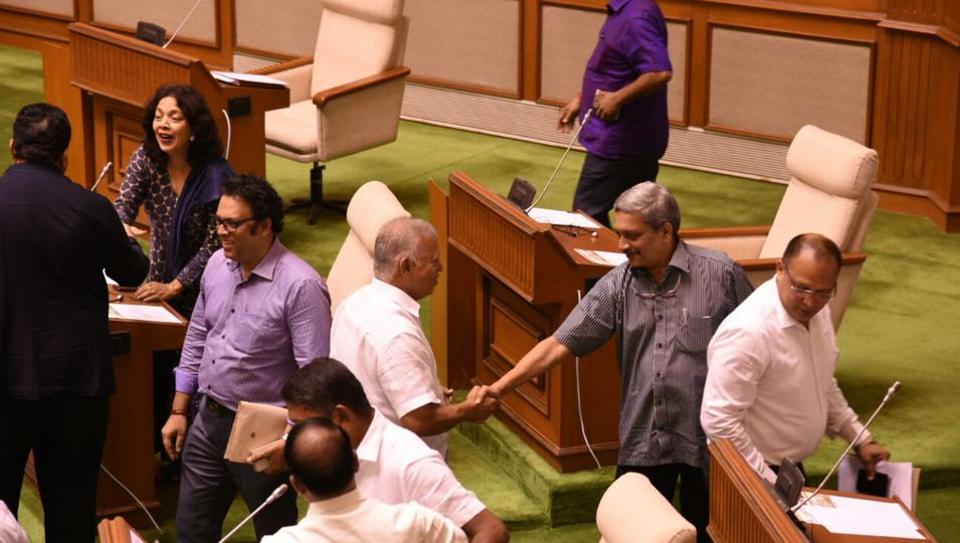 Goa floor test highlights: BJP govt led by Parrikar wins with support of 22 MLAs, Congress' Rane resigns
MMNN:16 March 2017
Chief minister Manohar Parrikar won a crucial trust vote in the state assembly on Thursday, with 22 legislators backing the BJP-led coalition to bring down curtains on the drama over the government formation process.
Parrikar, who has stepped down as the defence minister, was sworn in as the CM for the fourth time on Tuesday evening along with nine ministers. But the Supreme Court ordered an immediate trust vote since his party, the BJP, finished second in the recently concluded assembly elections.
In Thursday's floor test, the BJP had the support of 12 of its own MLAs - excluding pro-tem speaker Sidharth Kuncalienker -- three each from the Maharashtrawadi Gomantak Party and the Goa Forward Party, three independent lawmakers and a Nationalist Congress Party legislator.

---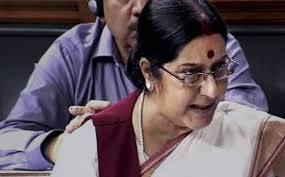 Issue of hate attacks taken up with US government at 'very high levels', says Sushma Swaraj
MMNN:15 March 2017
Making an impactful comeback on her first day in Parliament since undergoing kidney transplant in December, minister for external affairs Sushma Swaraj on Wednesday dismissed Congress leader Mallikarjun Kharge's charge that the government was silent on hate attacks against Indians in the US and said the issue had been taken up with the US government at "very high levels".
"That we have been silent on the attacks is far from reality. That is not how this government works. In fact, even if one Indian living abroad is aggrieved, we try and solve his problem within 24 hours. The government is committed to ensuring the safety and security of the Indian diaspora," said Swaraj, showing flashes of the oratorial skills that she is well known for.
Making a detailed statement in the Lok Sabha on recent 'hate' attacks against Indians in the US -- which killed engineer Srinivas Kuchibhotla in Kansas and Harnish Patel in South Carolina, apart from injuring Deep Rai in Kent, Washington and Ashok Madasani (in the Kansas incident) -- Swaraj cited the separate statements by US President Donald Trump, Speaker of the House of Representatives Paul Ryan, Kansas Governor Sam Brownback and Secretary of Homeland Security John Kelly, condemning the incidents as well as their ongoing investigation by agencies including FBI to highlight the "prompt and clear response of the US political leadership and the law enforcement authorities".
"..the widespread messages of sympathy and support from all quarters in the US give us confidence that these incidents are acts of individuals and do not represent the overwhelming sentiments of the American people towards India," she said.
Congratulating Swaraj, who was received at the Parliament entrance by 5-6 party MPs including Yogi Adityanath and Uma Bharati, Speaker Sumitra Mahajan said she was happy to hear her "powerful voice" once again in the Lok Sabha. This drew applause from both the treasury and opposition benches, with many MPs cutting across party lines walking up to Swaraj's desk to greet her post-sabbatical and inquire about her health.
Dressed in a crisp green silk saree and with Uma Bharati by her side, Swaraj was standing through the 15-minute speech. She seamlessly switched between reading from the prepared text of the statement and making extempore observations, stopping only to take sips of water.
Stating that safety and security of Indian diaspora abroad was a top priority of the Modi regime, Swaraj said both the Prime Minister and she had closely followed incidents in the US and supervised the government's response, which included dialogue with US government and reaching out to families of the victims.
"The Prime Minister was busy with election campaigning when these incidents occurred but made it a point to ask MEA every single day what it was doing. I personally oversaw the response of MEA while still recuperating from my medical condition. Even the families of the victims have acknowledged and thanked us for reaching out to them and giving them all possible help and support," Swaraj said adding that she had personally spoken to the families of Srinivas Kuchibhotla and Deep Rai.
Giving away how she was clued in to happenings related to her ministry in Parliament, Swaraj said she had watched the entire debate on racial attacks against Indians in the US on TV. Responding to MPs Bhartruhari Mahtab and Mohammad Salim's raising US 'travel advisory' to its nationals visiting India, the minister informed the House that there is no travel advisory by US currently in force for India.

---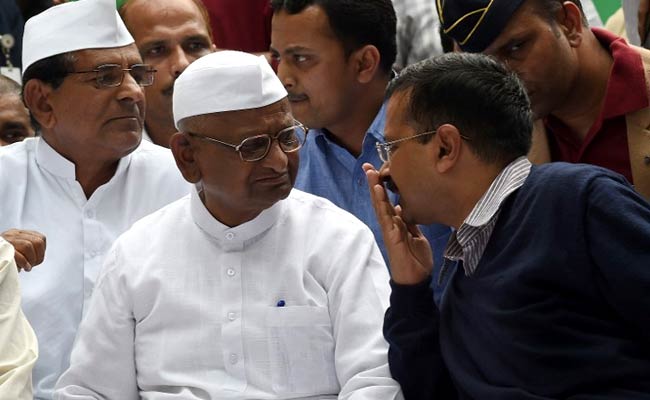 Arvind Kejriwal Wants Old-School Voting, Anna Hazare Does Double Take
MMNN:15 March 2017
Unable to trump the Congress in Punjab, Delhi Chief Minister, Arvind Kejriwal today alleged that the Electronic Voting Machines or EVMs used in the state were rigged to ensure the defeat of his Aam Aadmi Party or AAP. Mr Kejriwal employed this argument to ask that next month's municipal election in Delhi be held old-school, with ballot papers.
"The world is progressing at a fast rate and here we are discussing going back in time to ballot papers," said Anna Hazare, 80-year-old activist and former mentor to Mr Kejriwal, joining a roster of people who have derided Mr Kejriwal's accusations as those of a sore loser.
Though several exit polls forecast a photo-finish for AAP and the Congress in Punjab, the result was nowhere near close. Of 117 seats, the Congress, led by Captain Amarinder Singh, won 77 seats. AAP, whose campaign starred Mr Kejriwal, won 22. The incumbent Akali-BJP alliance won 18 seats.
Mr Kejriwal alleged that '20-25 per cent' of his party's votes were transferred illicitly to the ruling coalition, splitting the anti-Congress vote and allowing Captain Singh to emerge victorious.
Harsimrat Kaur Badal, a union minister whose family runs the Akali Dal, diagnosed Mr Kejriwal with having "lost his mental balance" and prescribed "vipassana" or extended silent meditation for the Chief Minister.
Anna Hazare formed the appealing epicentre of the India Against Corruption movement organised by Mr Kejriwal in 2011.Together, they collected civil society groups, college students and others in a huge protest in Delhi, demanding urgent anti-corruption measures including the appointment of a national ombudsman or Lokayukta. Their appeal served as a lightning rod for a mass movement at a time when the government of Prime Minister Manmohan Singh had been ousted for an assortment of large scams. But Anna and his protege; fell out over Mr Kejriwal's decision to set up a political party. Anna said he wanted to have nothing to do with politics. They parted ways and AAP was formed.
In 2013, Mr Kejriwal was elected Chief Minister of Delhi after AAP made a spectacular political debut. He resigned just 49 days later because his anti-corruption proposal was stalled in the legislature. He later apologised for his petulant move and sought public forgiveness in a series of interviews. In 2015, he was re-elected with AAP losing just three seats in Delhi.
AAP was keen to use Punjab as a springboard for its national expansion plans ahead of the next general election in 2019, when its leaders envisaged it as a formidable opponent to the Congress and the BJP. For months, Mr Kejriwal traversed Punjab, accumulating criticism of playing hooky as Delhi Chief Minister. Thousands of NRIs flew down from Canada, Australia and other countries to join Mr Kejriwal's bid with door-to-door visits.
Next month, the Municipal Corporation of Delhi, currently held by the BJP, will pick its new legislators. The election will be seen as a litmus test of the Chief Minister's popularity half-way through his term, and as a test of his ability to withstand the Modi Wave which has resulted in humongous wins for the BJP in Uttar Pradesh and Uttarakhand. Mr Kejriwal serially accuses the government of Prime Minister Narendra Modi of undermining his authority in the capital, which is a Union Territory and not a state, with key departments like the police reporting not to Mr Kejriwal but the centre. Winning the Municipal Corporation would confer more control on him in running the capital.

---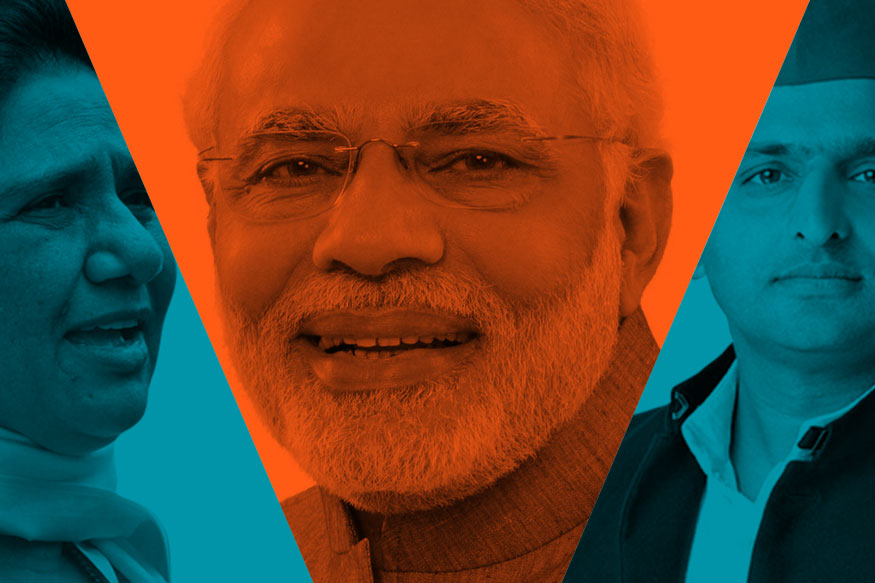 UP Election 2017 Results counting LIVE: Akhilesh remains poised in face of defeat, refuses to blame Congress for loss
MMNN:11 March 2017
In face of defeat, Akhilesh remains poignant, says coming government should work better than SP
Akhilesh Yadav said that he hopes that the coming government works better than his government in Uttar Pradesh. He said that no one can predict what happens in politics. Speaking on Mayawati's allegations of rigged elections, he said that he will use his own sources to know more about the issue.
Appearing a little humbled but jovial, Akhilesh maintained his poise he took quite a few questions in jest. When a reporter asked him that how will he face his father, Mulayam Singh Yadav, Akhilesh chose to laugh it off. He however, said that his party's vote share has slightly improved from the past, but what he failed to predict was that 'others' will get so many votes.

17:03 (IST)
Akhilesh Yadav addresses media, says we accept the peoples' mandate

16:58 (IST)
BJP winning will make Rahul Gandhi sad
Rahul Gandhi has refused to address the media all day, and it is nigh impossible to truly know what he is feeling at the moment. But my highly placed sources tell me the Congress vice-president is not ecstatic about BJP winning. The sources, who are hardcore analysts with an ear to the ground, have also said BJP's win could possibly result in Congress losing. How true these are, one may never know.

16:56 (IST)
Congress treats its leaders as commodities; it's owned by a few people: Sandeep Dikshit
Sandeep Dikshit, taking a dig at his own party, said that the Congress party has used Sheila Dikshit and it treats its leaders like commodities. Taking a dig at Rahul Gandhi, he said that there was no more time left for the party to wait for someone to mature. Speaking to CNN-News 18, Sandeep also added that the failure in communication channel with the people and party workers on the ground was the reason behind party's decimation.

16:30 (IST)
Meanwhile... It's official! BJP crosses 205 seats of the 265 counted so far
The BJP has won 205 seats so far and is maintaining a lead in 104 seats while the Samajwadi Party has got 32 seast and it is trailing in 17 more places. The Congress that has managed to take a 105 seat share in the alliance has managed to win only five seats so far, it is leading in two more contitunecies.

16:02 (IST)
Most capable man in party will be chosen to lead Uttar Pradesh: Amit Shah on BJP's CM pick
"Ours is a cadre based party, unlike others we don't talk about faces in party. The most capable person will be made the chief minister, the decision wil be taken purely on the basis of merit," Shah said.
He also said that caste or any such issue will not factor in the central leadership's decision. "Humare yaha keval kaam bolta hai (For us, only one's work matters)," Shah quipped.

15:54 (IST)
BJP's win proof that religion does not matter to UP voters: Amit Shah
Shah said that the very fact that Mayawati was questioning has shown that the Uttar Pradesh voter is smarter than most politicos give it credit for. He said that the peopel know that things like Hindu, Muslim, caste, religion do not matter. "People have gotten over the Hindu, Muslim discourse and it would be better for the quorum (media) present in this room. Everyone now wants a progressive government," he said.

15:47 (IST)
BJP's victory is a win for the people: Amit Shah
Addressing the media in New Delhi, Amit Shah has said that the unprecedented mandate in Uttarakhand and Uttar Pradesh has shown that the people have put their faith in Narendra Modi's leadership. He also said that the BJP's win wil now usher in a new wave of politics and people wil not accept anything less than a progressive party. "People are eager to usher in performance based politics," Shah said.

---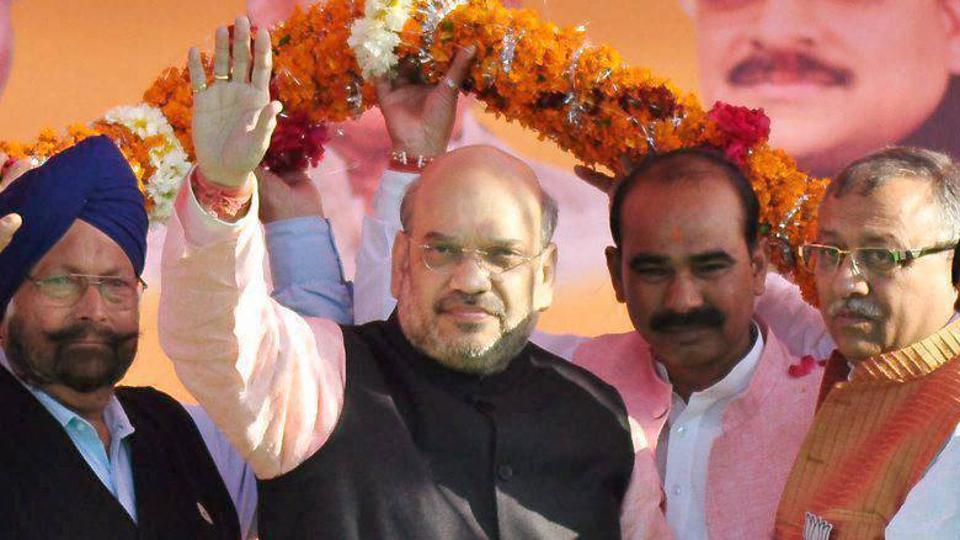 BJP will form govt in four states, says Amit Shah
MMNN:11 March 2017
This is the biggest mandate since Independence, said BJP chief Amit Shah, addressing a press conference at the party's headquarters in Delhi. The party is leading in more than 300 seats in the politically crucial state of Uttar Pradesh.
Shah said the BJP will form government in four states -- UP, Manipur, Goa and Uttarakhand. "The people accepted politics of performance. This historic mandate will take the country in a new direction," said Shah.
"Move past Hindu-Muslim, a voter is a voter," he told the gathering. "Politics of development should take place." The results will be seen as a referendum on Prime Minister Narendra Modi's policies, including the shock recall of 500-and 1000-rupee banknotes.
Shah said the people's faith in the prime minister had only increased after the demonetisation move.

---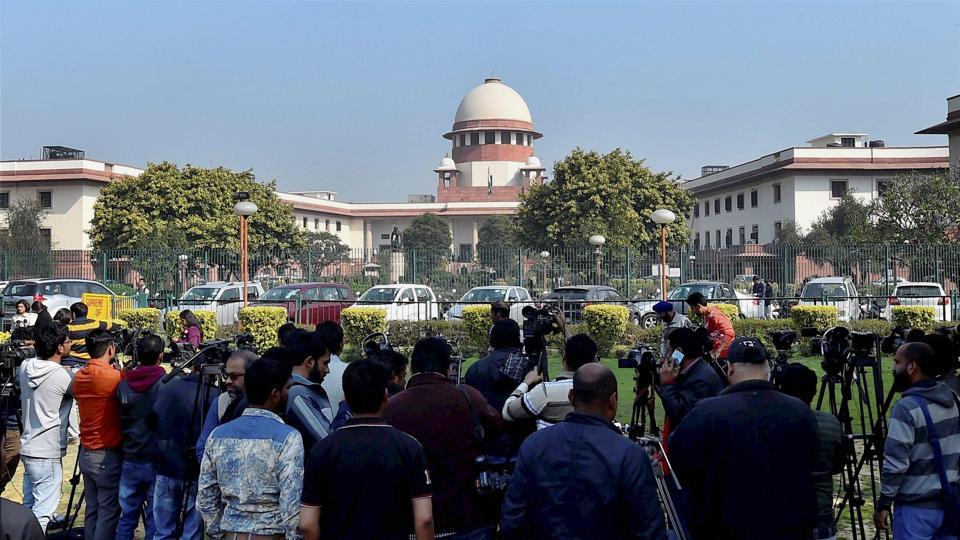 Justice Karnan calls SC warrant 'unconstitutional', directs CBI inquiry into abuse of power by apex court
MMNN:10 March 2017
Calcutta high court justice C S Karnan hit back at the Supreme Court on Friday, calling its warrant against him "unconstitutional" and "an attempt to ruin" his life as he was a Dalit.
"I am being targeted as I am a Dalit. This is a caste issue. The order has been deliberately issued against me. This is an attempt to ruin my life. The warrant is unconstitutional," Karnan told the media at a hurriedly organised press conference at his residence in New Town.
A seven-judge bench headed by Chief Justice of India JS Khehar had issued the warrant order earlier in the day, directing Karnan's presence on March 31 after the judge ignored earlier summons in connection with contempt proceedings initiated against him for accusing several judges of the Madras high court, where he had earlier served, and an SC judge of corruption, nepotism and casteism.
The SC said the warrant should be executed through West Bengal director general of police.
Justice Karnan also signed an order in front of reporters, directing the Central Bureau of Investigation to "register, investigate and file a report before the appropriate court of law under Article 226 read with Section 482 CrPC to prevent abuse of process of any court...."
In the same order, he also said: "I further direct the secretary generals of the Lok Sabha and the Rajya Sabha to place the entire facts of the case before the Speaker for appropriate inquiry under the Judges' Enquiry Act."
"Consequently I direct his Excellency the President of India to recall the bailable warrant illegally issued by the Supreme Court on 10.3.2017 and lift the non-work allotment ban of portfolio allocation and file a report within seven days before this Hon'ble Court," the order stated.
Justice Karnan had, however, sent a letter to the CJI asking him to restore his judicial and administrative powers, which the bench rejected.
Asked whether it was appropriate for a sitting judge to talk to the media on this issue, Justice Karnan said, "It is a national issue. It should reach the people. Let there be transparency. What's the secret? Nobody takes a suo motu warrant against a sitting judge."
The SC had on February 8 issued contempt notice to the judge and asked him to appear before it on February 13. But he did not appear and instead, wrote a letter questioning the contempt proceedings against him.
According to Karnan, only Parliament had the power to initiate action against a sitting high court judge by way of an impeachment motion.
The contempt action against him "is erroneous and has been willfully and wantonly passed with malafide intention". Therefore, these proceedings may be referred to Parliament, where he would establish the high rate of corruption prevailing in the Madras HC, he had said in the letter.
The courts have "no power to enforce punishment against a sitting Judge of the High Court", he had said.
The constitution bench, however, had given him another chance, albeit with a warning, and asked him to appear on Friday, which he did not do.
"We will give him one more opportunity. We want to hear him before framing charges," the bench had said on February 13 after attorney general Mukul Rohatgi suggested the court go ahead with the proceedings in his absence.

---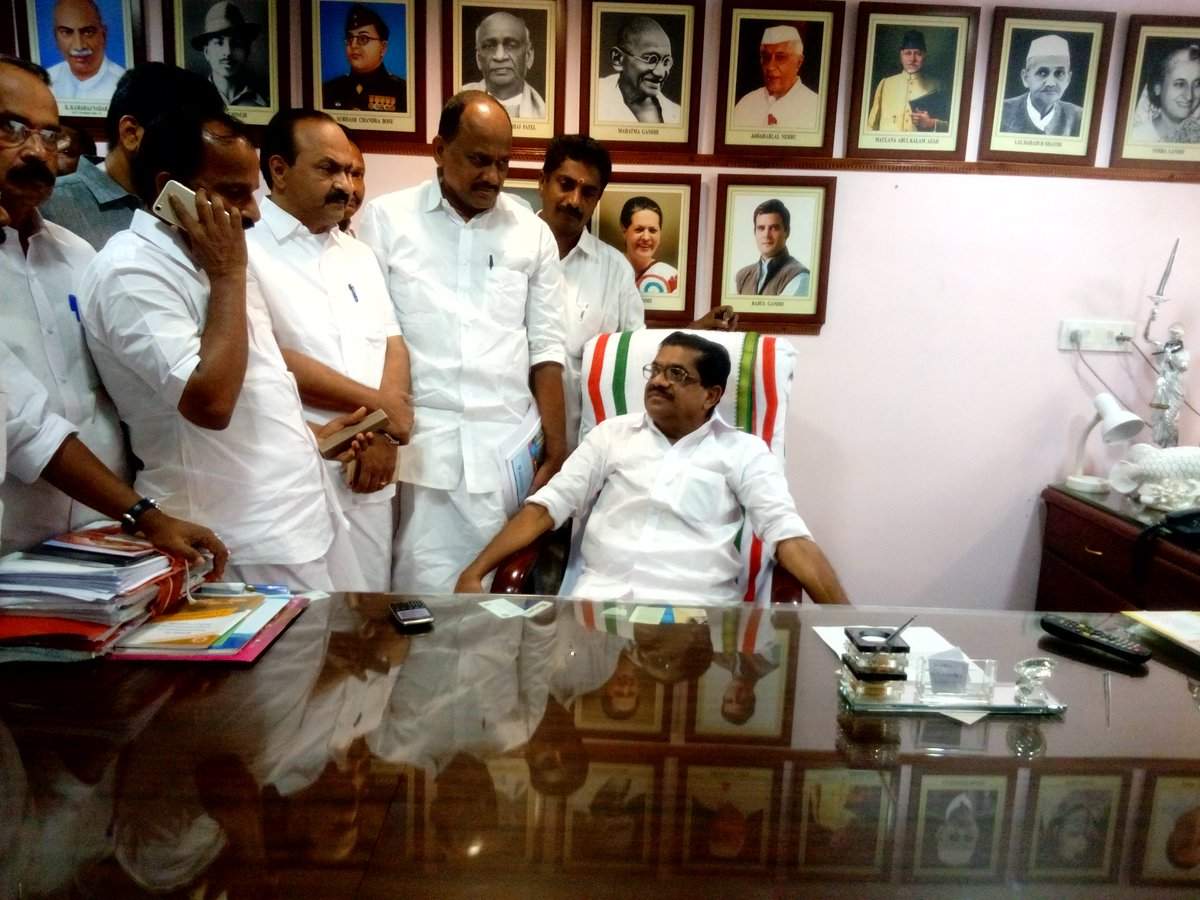 KPCC president's post vacant as Malappuram seat up for polls
MMNN:10 March 2017
The unexpected decision of VM Sudheeran to resign as KPCC president after three years and one month has sparked a number of discussions and opened up a number of questions. Express takes a quick look at some of them.

Challenges to UDF
Sudheeran's resignation comes when the stage is set for a crucial election at Malappuram LS seat, a UDF bastion. Though Muslim Leagaue has the ability to lead the battle on its own, UDF and Congress will have to explain this unpleasant situation as the election is just 31 days away.

The drama behind the decision
During his term of three years with three elections LS, local body and Assembly, Sudheeran had to face stiff resistance within the party and differences of opinion were reported between the KPCC chief and senior leaders. He was a choice of the High Command despite resistance from both the powerful groups - 'A' group headed by Oommen Chandy and 'I' group led by Ramesh Chennithala. G Karthikeyan, who passed away two years ago, was the name proposed by them jointly.
Peeved at the selection of DCC heads without consulting him, Oommen Chandy was attending meetings of his supporters across the state apparently in a war against VM Sudheeran. As it is gaining momentum, veteran AK Antony who is handling Kerala affairs wanted to put a break on this.
In a meeting with Sudheeran last week, he was convinced on relinquishing the post to take the wind out of Chandy's sail, according to party insiders. However, Antony termed the decision as ' unfortunate' which will be a loss to the party in the state'.
Who will take the mantle?
Though there are a few names doing the rounds for replacement for VM Sudheeran, chances of senior leader KV Thomas emerging as a compromise candidate are high. KPCC vice president VD Satheesan MLA, Senior leader PT Thomas MLA, former Home Minister Thiruvanchoor Radhakrishnan MLA, former President K Muraleedharan MLA are the other prominent names tipped for the top post.
1. VD Satheesan MLA
Appointed on the same day with VM Sudheeran as KPCC vice president, Satheesan is one of the firebrand leaders of the party who has made a connect with the party grassroot with bold statements. He enjoys the support of High Command too. However, caste equations can work against him.
2. PT Thomas MLA
Another fighter with bold statements. He is not in good terms with church and was denied sitting seat Idukki in the 2014 LS elections due to his open stance against a section of Church despite his remarkable performance as a parliament member.
3. K Muraleedharan MLA
Considered as one of the best leaders who led the party in the state, he is close to the Chandy Camp. However, his past decisions where he left the party and caste equations can work against him.
4. Thiruvanchoor Radhakrishnan MLA
Another compromise candidate who proved his mettle as a home minister. Once a confidant of Oommen Chandy, remains to be seen how far he enjoys that confidence now.
5. KV Thomas MP
The senior MP and former minister is the one who is closest to the INC president and the church. However, he lacks a connect with party members outside Eranakulam, his home turf.

---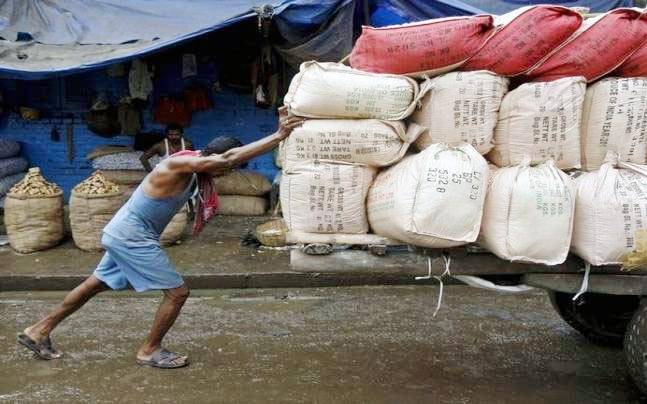 GST: Why Modi-Jaitley team will face challenges in Parliament and outside
MMNN:9 March 2017
The second of leg of the Budget session of Parliament began today with Prime Minister Narendra Modi and Union Finance Minister Arun Jaitley expressing high hopes of the national goods and services tax (GST) bill getting nod of Parliament this time around.
The Modi government is keen on rolling out the GST from July 1 this year. Parliament requires to give its consent on a slew of bills before the GST become a reality.
The constitutional amendment was made last year to enable formation of GST Council, comprising of the representatives from all the states, Union Territories and the Centre. The Union Finance Minister heads the Council.
The GST Council has approved two draft bills, which will be presented in Parliament for their passage. These bills are the Central GST (C-GST) and the Integrated GST (I-GST).
The GST Council will take up the remaining State GST (S-GST) and Union Territory-GST (UT-GST) during its next sitting on March 16.

---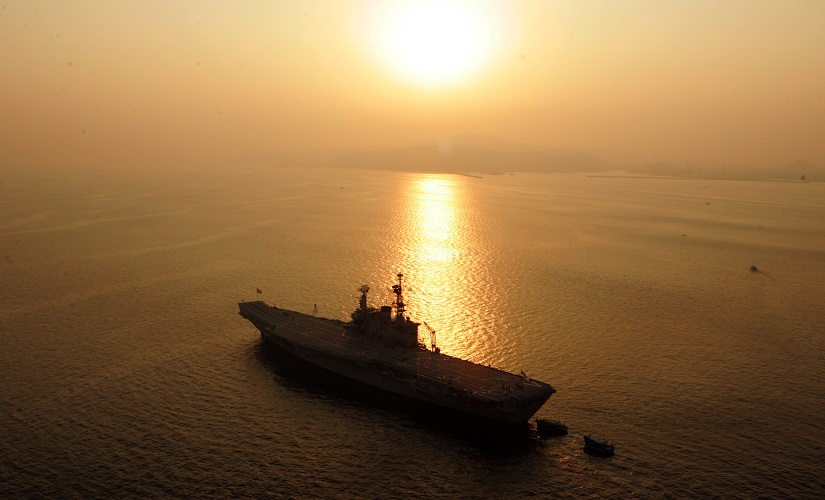 INS Viraat decommissioned: India needs to defy global trends, recruit more aircraft
MMNN:9 March 2017
Two questions are worth asking in the wake of the decommissioning of one of the two aircraft carriers of the Indian Navy - INS Viraat (the oldest of its kind in the world) - on 6 March at the Naval Dockyard in Mumbai: One, is an aircraft carrier that costs billions of dollars needed for a nation's security, particularly for a developing country like India? Two, if there is, indeed, a need, how many of such carriers should India possess?
The first question is highly relevant given the fact that the number of countries possessing active aircraft careers and developing new ones has become fewer and fewer over the years. 50 years ago, there were 14 nations which operated aircraft carriers. According to a latest estimate, that number has come down to eight.
Countries such as Australia, Argentina, Brazil, Canada, Japan and Netherlands have decommissioned their carriers. The Royal Navy of the United Kingdom, which controlled the waves of all the Oceans in the previous century, does not have a single active carrier today, though it is constructing two at the moment. Russia, still a super power in military terms, has only one active carrier; it is also constructing one more at the moment. The United States has the largest number of active carriers presently, at 10, with two more under construction. China has only one (but a very poor one in terms of technology and capacity), but it is constructing one more.
Obviously, one of the important reasons behind countries forgoing carriers is the growing economic pressure. For instance, when India acquired the remodelled Gorshkov in Admiral January 2014 from Russia and rechristened it as INS Vikramaditya, it cost $2.3 billion. But that was not all. India had to pay Russia another $2 billion for 45 MiG-29K fighters, that will be operating from the carrier.
In fact, the cost becomes all the more higher, when one takes into account the helicopters, bombers, supporting ships, missiles, bombers and highly sophisticated electronic equipment that accompany a carrier at all times. In other words, a carries is simply not a big platform on the sea, it is a highly integrated 'floating town' having short runways from which the fighter aircraft can land and take off. It is a ubiquitous fighting system that has enhanced combat power, with extended reach and rapid response capability.
Besides, critics point out that the "leviathan" that a carrier is has a very soft underbelly, that is becoming increasingly vulnerable to attacks from missiles and submarines, with little chances of sustaining the damage and surviving. In other words, there are doubts over an aircraft carrier's relevance in the ever changing battle-space of modern warfare.
Is it then not a helpless 'prima donna', occupying the centre-stage at sea, that needs protection at all times? This is a familiar question one often encounters from Air Force officers, who suggest that more investments in the country's Air wing, instead of spending billions on carriers, will yield better results in providing air-protection to the Navy's assets in the sea.
However, both the above arguments against the aircraft carriers need to be taken with a pinch of salt. All told, in every major conflict that the world has seen in the last 70 years - whether it is Vietnam or Falklands - aircraft carriers have played a major role.
India is a major maritime power having lots of stakes in the Indian Ocean region. An aircraft carrier is the most effective means available today of ensuring sea control, stakes that are not only military in nature (threats from China and Pakistan and dangers of piracy, particularly in the region stretching from the Horn of Africa in the west to the Straits of Malacca in the east) but also economic-driven (keeping sea-lanes free and open as our trade is essentially sea-driven; there are maritime resources under the sea in our exclusive economic zone; protecting the interests of Indians working in almost all the important countries in Australasia, Southeast Asia, West Asia and Africa).
In other words, a rapidly rising India must have peaceful and secure seas around it by projecting its 'power'. In military parlance, it is called "sea control". And nothing ensures sea control better than an aircraft carrier. In fact, India's 2009 Maritime Doctrine clearly stipulates that, "sea control is the central concept around which the Indian Navy is structured, and aircraft carriers are decidedly the most substantial contributors to it.''
The carriers, with a group of accompanying frigates, destroyers and submarines, provide an image of absolute naval dominance of the high seas and thus projects the overall power of the country. And this power projection cannot be quantified in terms of money; the overall accrual to the national power far outweighs the monetary costs.

---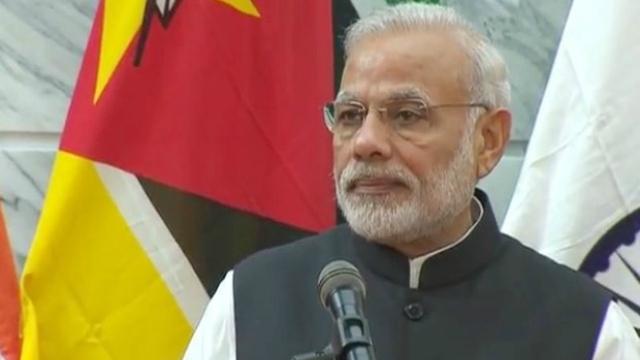 India willing to let go of veto power initially to get UNSC membership
MMNN:8 March 2017
In a bid to get the UN reform process moving, India and other G4 nations have said they were open to innovative ideas and willing to not exercise veto as permanent members of a reformed Security Council until a decision on it has been taken.
In a joint statement, delivered by India's Permanent Representative to the UN Ambassador Syed Akbaruddin at an inter-governmental negotiations meeting yesterday, the G4 nations of India, Brazil, Germany and Japan emphasised that an overwhelming majority of the UN member states supports the expansion of both permanent and non-permanent membership in a reformed Security Council. The statement points out that a negotiating text is a basic requirement for work at the UN. "While we are aware of no other way to proceed but this, we are open to innovative ideas to rework the UN system," it added.
The G4 nations said it unfortunate that they have not heard any innovative ideas but a few countries bringing old rejected models for consideration of the member states yet again. "We are, as a matter of respect, willing to consider them and have them tabled along with our proposals in a composite text," it said, adding that for the nations' and UN's credibility to be sustained, it is time for "honest engagement and exchange on the basis of a text." On the issue of the veto, the G4 said its approach is that the problem of veto is not one of quantity but of quality -- of introducing restrictions.
"While the new permanent members would as a principle have the same responsibilities and obligations as current permanent members, they shall not exercise the veto until a decision on the matter has been taken during a review," it said. The grouping warned that the issue of veto is important but member states should not allow it to have a "veto over the process of Council reform itself." It suggested that new permanent members can be democratically elected through an appropriate initial election process and subjected to mandatory and detailed review process after a specific time-period so as to ensure accountability.
Some member states have "conflated and confused" regular elections to the Council with accountability. The bloc said it believes there is an "imbalance of influence" within the Security Council between the permanent and non-permanent members and expansion only in the non-permanent category is not going to solve the problem. "It will actually widen the difference between permanent and non-permanent members even more, tilting further the scales in favour of a dispensation that was valid in the special situation in 1945 but is no longer now," the statement said.
Akbaruddin said a "balanced enlargement" in both categories is necessarily the only way to ensure an equilibrium that reflects the current situation and any reform that does not address expansion of both categories will be "incomplete and futile." "Expansion of non-permanent membership is a solution which adds to the size without addressing the malaise that afflicts the Council," he said in the statement.

---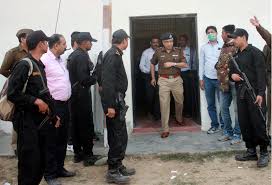 Saifullah was self-radicalised, no evidence of ISIS link: UP Police
MMNN:8 March 2017
Saifullah, the alleged terrorist with ISIS sympathies who was killed this morning in Lucknow, was likely "self-radicalised', said a senior police official today.
"We have no such evidence yet of any ISIS link," said Additional Director General of Police (Law and Order) Daljit Chaudhary, about Saifullah who was also allegedly involved in a bomb blast on a train in Madhya Pradesh yesterday. Police earlier said that Saifullah and two others apprehended yesterday were affiliated with ISIS's 'Khorasan' module.
The senior policeman added though that police found plenty of ISIS literature in Urdu and in English in the house that Saifullah and two others Faizan and Imran, had been staying in for the past two months, in Haji colony on the outskirts of Lucknow. During the time that the standoff with Saifullah was underway, police managed to apprehend Faizan and Imran.
Police also found eight pistols, 650 rounds of ammunition, 50 fired rounds, explosives materials, bomb making instruments, pellets, timers, wires, 45 grams gold, some foreign currency, passports and SIM cards in the house, they said.
When asked whether it appeared the alleged terrorists are novices, Chaudhary said not all of them appeared to be beginners, considering they executed a bomb blast yesterday.
The "mastermind" of the train terror strike has been identified as Atif Mujaffar alias Al-Qasim , a well-off engineering student from Aligarh and the self-proclaimed 'emir' (chief) of the so-called the "Khorasan module" in India.
The 'Khorasan' module, an Islamic State offshoot based near the Afghan-Pakistan border, is expanding to new areas, recruiting fighters and widening the reach of attacks in the region. Bolstered by fighters from Pakistani and other militant groups and an active social media presence, some officials said the 'Khorasan' module of ISIS has become an "umbrella organization" for disparate movements.
Officials said Atif had placed the timer pipe bomb on the train at Bhopal railway station injuring 10 passengers, three of them seriously, when the train was reaching Jabdi station in Shajapur district on Tuesday morning around 9.40 am.
Atif was arrested along with Danish Akthar alias Zafar of Kanpur and Sayyed Mir Hussain alias Hamza by the MP ATS at around 1.30pm from a bus near Pipariya in Madhya Pradesh's Hoshangabad district.

---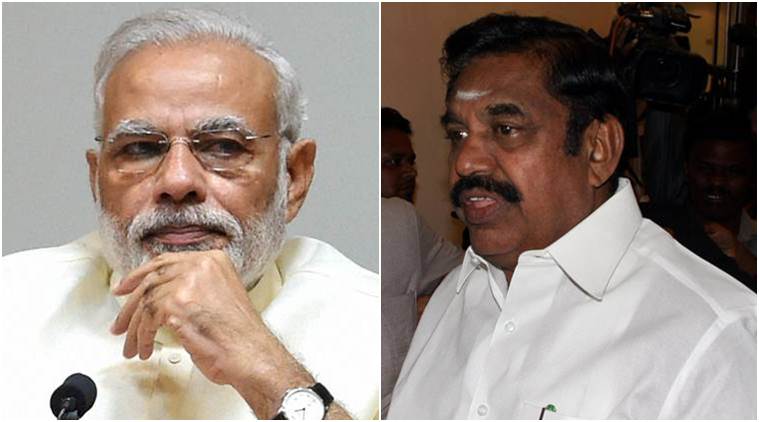 Fishermen protest over killing of colleague, Edappadi Palaniswami writes to PM Modi
MMNN:7 March 2017
Hundreds of fishermen on Tuesday staged a demonstration in Rameswaram island to protest the killing of an Indian fisherman allegedly by the Sri Lankan Navy, as Chief Minister Edappadi K Palaniswami dashed off a letter seeking the Centre's intervention. Tamil Nadu opposition parties also condemned the killing and sought action from the Centre.
The 22-year-old Indian fisherman was shot dead yesterday allegedly by Lankan Navy personnel while he was fishing in a mechanised boat at a short distance off Katchatheevu islet.
The protesting fishermen at Thangachimadam in Rameswaram and the bereaved family have refused to accept the body of the fisherman unless a Central Minister visits the island and gives them an assurance that such incidents would not happen again, Rameswaram Fishermen Association President S Emiret said.
Police said during the autopsy, an AK-47 bullet was found lodged in the neck of the deceased.
In a letter to the Centre, Palaniswami said the Sri Lankan High Commissioner to India should be summoned forthwith and "the strong feelings of the Government of India and government of Tamil Nadu about the unprovoked firing on fishermen and non-adherence to earlier agreements on this issue should be conveyed in no uncertain terms."
Lanka resorting to "such inhuman and barbaric tactics" completely belies all the diplomatic efforts that have been undertaken including the understanding reached in several meetings between the two countries, including the recent one at Colombo, Palaniswami said in the letter to Prime Minister Narendra Modi.
He said at the ministerial level meeting in Colombo in January, "it was clearly agreed not to use force against bona fide fishermen at sea."
While the fishermen were fishing in their traditional waters of Palk Bay, at about 9.30 pm (yesterday), "a fleet of four Sri Lankan Naval vessels surrounded the fishing boat and opened unprovoked and indiscriminate fire on the unarmed fishermen," he said.
"Two fishermen received bullet injuries and while Bridgo died while being brought to the shore, Saran has been admitted in hospital," he added.
"Even as action is taken on longer term issues like retrieval of Katchatheevu (islet) and on diversification to deep sea fishing, under no circumstances can the present escalation of actions by the Sri Lankan side be ignored or tolerated," the Chief Minister said.
He urged Modi to intervene "personally in this sensitive livelihood issue of our fishermen and use all means at the command of the government of India to curb the unacceptable aggressive actions of the Sri Lankan Navy in the Palk Bay, and to protect the life, limb and liberty of our innocent fishermen".
In another statement, Palaniswami condemned the killing and announced a compensation of Rs five lakh for the victim's family. He also announced Rs one lakh to the other fisherman, who was injured in the attack, and directed that the best medical treatment be offered to him. DMK Working President and Leader of Opposition in state Assembly, M K Stalin, called for diplomatic action by New Delhi on the issue.
"Centre should convey to Sri Lanka, either through consular channels or by summoning its envoy to India, that killing of Indian fishermen cannot be tolerated and that it would face the consequences if such incidents recur," Stalin said.
Stalin said Lankan Navy's gunning down of the fisherman Bridgo was in contravention to assurances made in a meeting of fishermen of India and Sri Lanka last year that no force will be used on the Indians and criticised the "inhumane" incident.
"One gets a feeling if there is any meaning in calling Sri Lanka a friendly nation even after this incident," he said in a statement.
The killing has given rise to apprehension among fishermen of returning alive after venturing into the sea, he added. The DMK leader also demanded that the next of kin of the victim be paid a relief of Rs 25 lakh.

---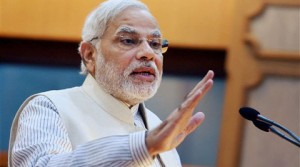 4000 medical PG seats added to streamline medical education: PM Modi
MMNN:7 March 2017
Prime Minister Narendra Modi on Tuesday said the government has streamlined the medical education field and created 4,000 new post-graduate seats in medical colleges which would resolve the problem of lack of doctors.
"In our country, in the field of health there has always been a complaint that we do not have enough doctors. This is because we do not have a robust system to produce doctors," Modi told a gathering which included medical students at the Surat airport after his arrival.
"If we go to the base of the problem, less number of students can get admission into post-graduate (courses in medical field) due to lack of seats, so only few become professors," he said.
"As there are less (number of) professors, it has become difficult to open new medical colleges. The entire system is entangled in these circles," Modi said.
"But we have streamlined it. We have increased 4,000 post graduate seats in one year. This is a big step in the country," he said.
"Every year 4,000 new post-graduate students (apart from the number of seats already existing) will pass out now who can also become professors. This means they can impart medical education to thousands of students across the country which will solve the issue of shortage of doctors," he said.
"With this we are confident that medical services will be available at village level as well," he added. Modi is on a two-day visit to the state during which he will attend a number of events and meetings.
He will inaugurate a national convention of women sarpanch in Gandhinagar, address an industry meet of OPAL project of ONGC in Dahej and inaugurate a four-lane bridge over Narmada river in Bharuch.

---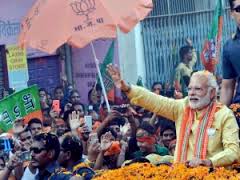 PM Modi makes impassioned plea to voters at final UP rally
VARANASI: MMNN:6 March 2017
Prime Minister Narendra Modi on Monday made an impassioned plea to voters to defeat the SP-Congress combine and BSP, blaming them for the plight of Uttar Pradesh, as he wrapped up his hectic campaign for the Assembly polls.
Addressing a rally at Khushipur village in Rohaniya assembly segment, Modi, who has been campaigning in his Lok Sabha constituency for three days, repeated the promise of waiving farmers' loans and restoring professionalism of the police force if BJP comes to power in the state.
Describing himself as a person who "has experienced poverty and therefore wants to improve the lot of the poor", the PM said his government was aiming at providing houses to every single household in the country by 2022, when the country celebrates 75 years of Independence.
Modi began his 45-minute-long speech with a special mention of Apna Dal and Bharatiya Samaj Party, which are fighting 20 of the 403 seats in UP in alliance with the BJP.
Apna Dal enjoys a following among Kurmis, the most dominant OBC group after the Yadavs, while Bharatiya Samaj Party is a breakaway group of Bahujan Samaj Party floated by Mayawati's erstwhile loyalist Om Prakash Rajbhar.
Stressing that the country's economy heavily depended on the betterment of farmers and improvement in their purchasing power, Modi said his government was also bringing in measures to ensure that incomes of those involved in agriculture doubled by 2022.
He also spoke about a scheme whereby five crore poor families in the country were to be given free gas connections by 2019.
Coming down heavily on the Akhilesh Yadav government, Modi said that in BJP-ruled states 50-60 per cent farmers were covered under his Pradhan Mantri Phasal Beema Yojana but in UP only 14 per cent agriculturists were benefiting from the crop insurance scheme.
Lambasting the SP government in the state for "nepotism and corruption" in competitive exams, the Prime Minister said, "I took the decision to do away with interviews for recruitments at lower levels. This was aimed at curbing malpractices. But Akhilesh Yadav is not willing to take a cue as he wants jobbery to flourish."
Modi said the people of UP "should beware of both bua and bhateeja", terms used by Mayawati and Akhilesh to describe each other. He asserted that only BJP could restore law and order in the state where "women are afraid to go out of their homes unless accompanied by a male member of the family".
The Prime Minister, who returned to New Delhi after the rally, began his day with a visit to Garhwa Ghat ashram - a monastery run by a sect devoted to the Bhakti tradition.
Headed by Swami Sharanananda, the sect is said to have a significant following among Yadavs, who have traditionally been SP supporters.
From Garhwa Ghat, Modi went to Ramghat, where he paid floral tributes at a statue of Lal Bahadur Shastri and also spent a few minutes at the house where the former Prime Minister had spent his early childhood.
Voting for the seventh and final phase will take place on March 8 and declaration of results is scheduled for March 11.
Referring to the festival of Holi, which falls on March 13, Modi urged the people of Kashi to cast their votes judiciously so that "Holi may be celebrated in UP on March 11, two days ahead of schedule".
The PM's speech was, on one occasion, interrupted for a couple of minutes when he was distracted by a number of youths who were heartily chanting "Modi! Modi!". The PM asked them to keep quiet and jocularly told camerapersons shooting the rally "do not focus your lenses on them".
Modi spoke at length about his government's pro-poor and pro-farmer initiatives, which included soil health cards which he compared to "pathological tests advised by physicians before prescribing medicines".
"We are ensuring that certified, good quality seeds are made available to farmers so that they do not end up buying sub-standard ones from the black market and ruining their own fields. To those farmers whose water pumps have worn away, we are providing new ones free of cost," he said.
"Adequate availability of water enables a hard-working farmer to convert his fields into a goldmine. Our irrigation schemes are aimed at building canals in large numbers, so that water does not remain collected in dams, but reaches the fields."
He also spoke about "neem-coated urea", which has ensured that fertiliser remained available to farmers adequately since it has "eradicated the possibility of misuse for any purpose other than farming".

---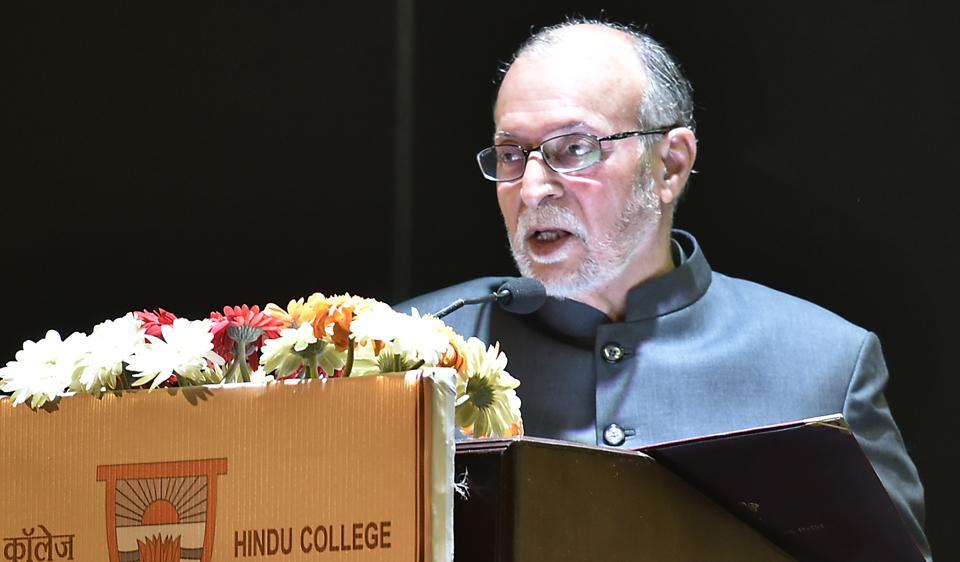 Delhi Budget session begins, LG underlines AAP govt's work
MMNN:6 March 2017
The five-day Budget session of the Delhi Assembly began here today with Lt Governor Anil Baijal outlining the work done by the two-year-old AAP government in education, health, water, power and transport sectors.
Addressing the legislators, the Governor said the Delhi government was committed to provide basic amenities to people.
Baijal, who had recently cleared three long-pending proposals of the government, steered clear of making any reference to the Centre, which shares bitter ties with the AAP dispensation.
Baijal's predecessor Najeeb Jung had pitched for greater support from the Centre to cater to the needs of citizens of Delhi while addressing last year's Budget session.
In Delhi's complex administrative hierarchy, the Lieutenant Governor enjoys primacy over the elected government.
During his address, Baijal said for inclusive development, his government has identified education as one of the key sectors and that construction of 20 new school buildings has been taken up.
He said around 8,000 additional class rooms are being constructed in various existing schools for improving the student classroom ratio.
"To upgrade the infrastructure for higher education, construction of new campuses has been initiated for Ambedkar University at Rohini and Dheerpur. The project will be completed by November 2020," Baijal said.
The government intends to start new ITIs, with phase-II construction of IIT-Delhi likely to be completed by August 2017 which will accommodate additional 1,400 students, LG said.
However, key promises of AAP such as free wifi, Aam Aadmi Canteen, mohalla sabhas, procurement of new buses, CCTV cameras did not find mention in Baijal's 30 minute-long speech.
Baijal said in order to take primary health care to the masses, mohalla clinics as "decentralised health reach out venues" were introduced which have received international acclaim from personalities like Kofi Annan, former Secretary-General of the United Nations.
"1,000 mohalla clinics will be completed in next six months and 122 polyclinics will be completed in next one year. The government also intends to improve public health services through medical education, research and training in cutting-edge technologies," he said.
Baijal, who has had an uneventful tenure so far, stuck to the script as he underlined the government's measures like slashing power tariff by half and making a certain quantum of water supply free to improve the living standard of city residents.
He said the Delhi government's 50 per cent subsidy on monthly power consumption of up to 400 units would continue.
The LG said the government has increased minimum wages of unskilled workers to Rs 13,350 per month, semi-skilled workers to Rs 14,698 and for those in the skilled category to Rs 16,182 per month.
Baijal said the government has also taken steps to improve the living conditions of people in unauthorised colonies.
"The development work in unauthorised colonies is being expedited. For the current financial year, an outlay of Rs 1,456 crore was earmarked for undertaking development in unauthorised colonies.
"A total of 1,175 unauthorised colonies have Delhi Jal Board water connections till date," he added.

---
India needs more scientists to harness technology: PM
MMNN:27 Feb. 2017
India needs more scientists to harness technology for the benefit of the common man, Prime Minister Narendra Modi said today while hailing the scientific community for the record launch of 104 satellites and the successful test-firing of a new missile.
"The attraction for science among our young generation should increase. The country needs more scientists. When science is harnessed keeping in mind the needs of the common people, it becomes the most valuable contributor to general humanity," he said in his monthly 'Mann ki Baat' radio programme.
Referring to a recent competition organised at the 14th Pravasi Bharatiya Diwas, he said socially useful innovations were showcased and one of these was an application developed to help fishermen locate the most productive fishing zones and get updates about weather and sea conditions. "There are times when a problem portrays the importance of science for finding a solution," Modi said referring to the 2005 Mumbai floods which led to development of a dwelling structure that saves its occupants and prevents water-logging.
Referring to the 38th successive successful launch of PSLV rocket that placed a record 104 satellite in orbit, Modi said ISRO scientists have brought laurels to the nation. He said the ISRO team had several young scientists, including women. "After the successful mission of sending Mangalyaan to Mars, ISRO scripted a world record in the arena of space. ISRO has successfully launched 104 satellites simultaneously into space. "These satellites belonged to various countries. India has created history by becoming the first country to launch successfully 104 satellites into space in one go," he said.
He noted that one of the satellites launched by PSLV is Cartosat 2D, which has become operational and will be of great help in mapping of resources and infrastructure and planning for urban development. On the successful test-firing of a ballistic interceptor missile, he said that it destroyed an 'enemy' missile at an altitude of around 100 km above the earth surface. Hardly four or five countries in the world possess this capability, he said.

---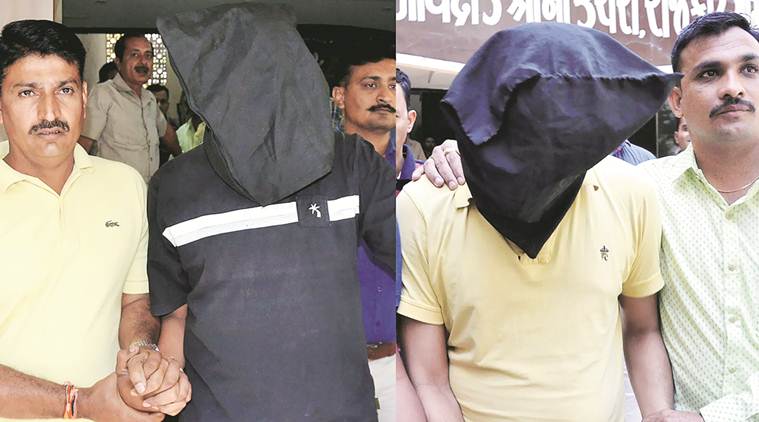 IS planned lone-wolf attacks in Gujarat, two arrested: ATS
MMNN:27 Feb. 2017
The Gujarat Anti-Terrorism Squad (ATS) on Sunday arrested two brothers from Bhavnagar for allegedly planning an Islamic State-inspired "lone wolf attack" on a temple in Surendranagar. The father of the young men, a retired employee of Saurashtra University and a district-level cricket umpire, said both his sons had bachelor's degrees in computer application. One of the arrested men is a graphic designer; the other is a scrap dealer in Bhavnagar. ATS officials said the brothers, Vaseem Ramodiya and Naeem Ramodiya, were "guided by an unknown ISIS handler" with whom they were allegedly plotting to attack places which could create "big news". The brothers were picked up from their homes in Bhavnagar and Rajkot.
Vaseem's name, the officials said, had emerged after the arrest by the National Investigation Agency in February 2015 of the Rampur, Uttar Pradesh-based Mufti Abdus Sami Qasmi. Call detail records showed Qasmi had been in touch with a mobile number registered in the name of Vaseem Arifbhai Ramodia, a resident of Nehru Nagar, Raiya Road, Rajkot.
Surveillance of Vaseem's phone subsequently revealed that "he was into ultra-radical jihadi ideology as preached by the ISIS," says the FIR. According to the FIR, "the brothers were planning to conduct a lone-wolf terrorist attack and a blast of Improvised Explosive Device in immediate future". The brothers' mother and Vaseem's wife knew about their alleged "terror plans", the FIR says. Vaseem has a 1-year-old daughter.
In Rajkot, the father of the accused, Arif Ramodiya, claimed he knew nothing about his sons' alleged terror links until the time police raided his home in the city's Nehrunagar area late on Saturday night. "I know nothing about they having any terror links. Both my sons have studied computer science. While the elder Vaseem lived with us and did graphic designing work, the younger, Naeem, lived in Bhavnagar, and was a scrap dealer," Arif Ramodiya, who retired last year as a senior clerk of the physical education department of Saurashtra University, Rajkot, said.
"Policemen came past midnight and arrested Vaseem. They also seized a knife, an axe and some material which they claimed is an explosive. They have not allowed me to meet my sons," Arif Ramodiya said. Himanshu Shah, media manager of the Saurashtra Cricket Association, said Ramodiya "has passed an umpiring examination and has been officiating in our district-level matches for the last six-seven years". "His association with us is like that of a freelancer," Shah said. Shah also said Vaseem and Naeem could have played cricket at the district level, and SCA was going through its records to verify that.
According to the ATS, the arrest is the first of its kind in Gujarat. The brothers have been charged with conspiracy to wage war against India, and under the Unlawful Activities (Prevention) Act and Explosive Substances Act. Investigators have found PDF files in the brothers' computers and mobile phones that allegedly describe ways to make bombs with alarm clocks, material extracted from firecrackers, decoration lamps and elbow pipes, etc. A manual on detonation by remote control, and resource manual for guerilla tactics and weapons training have also been allegedly found in their phones.
One "GF 22 9V" battery for transistor radios, 58 grammes of explosive substance (extracted from firecrackers), residue of firecrackers, and 10 firecrackers commonly known as sutli bombs have been recovered. Police said that "various applications are found in the mobile phone from Vaseem wherein chats with other radical elements have been found". In its 12-page FIR, the ATS has cited several alleged web-based chats between Vaseem and his unknown ISIS handler, where he purportedly said he was ready for "muqammal kaam" or complete work.
Officials said surveillance had revealed that Vaseem was in regular touch with his brother Naeem and, according to the FIR, "both discussed various development pertaining to ISIS. Tone and tenor of the telephonic talks between the brothers clearly indicate that both the brothers are highly influenced by the Caliphate and wish to be part of the so-called crusade against non-believers." In a seized laptop, 173 files of "bayaans" of Mufti Qasmi were found, the FIR says. "We are investigating everything at this moment," Superintendent of Police (ATS) Himanshu Shukla said.

---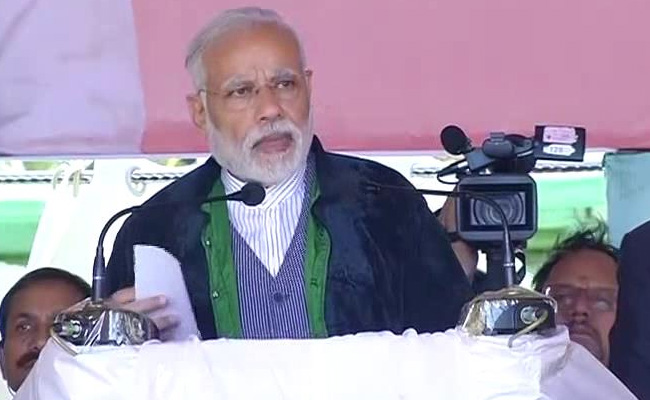 Prime Minister Narendra Modi Promises To End Economic Blockade In Manipur: Highlights
IMPHAL:MMNN:25 Feb. 2017
Prime Minister Narendra Modi addressed a public meeting in Manipur's capital Imphal. Polls for the 60-member legislative assembly of the northeastern state will be held in two phases on March 4 and March 8. The election is expected to be a high-octane, virtual contest between the ruling Congress - which has ruled the state for 15 years - and the BJP.
Over the last six months, many senior Congress members, including ministers, have shifted their allegiance to the BJP. However, the BJP is contesting the polls without its key regional allies National People's Party, Naga People's Front and the Lok Janshakti Party, who are all contesting the election separately.
Insurgents in the state have called for a curfew from 6 am on Saturday, ahead of the Prime Minister's scheduled visit. Situation is Manipur has been tense ever since the United Naga Council imposed an economic blockade, which has affected daily life of voters.
Here are the highlights of Prime Minister Narendra Modi's speech:
Today, the first thing I want do is make a complaint. Will you be offended?
When, in 2014, I came here before the Lok Sabha elections, the ground was not full. Today, it is full of people.
I can't complain but only thank you for the love.
Manipur has been coloured with the colours of the BJP. In a few days, there will be celebrations.
The chief minister here has been sitting in Manipur for 15 years.
Manipur is considered as the Switzerland of East. But do you see any development, employment for youth?
Manipur has been destroyed, who's responsible? (People chant, "Congress")
The Congress which has so many sins, does it have any right to be in power for even a day? Will you wipe them completely this time?
There has been no work done. All the Congress government has done is pit one community against the other and get benefit from it.
This should end now.
All communities spread across the state should equally benefit.
I urge you to let BJP serve the people of Manipur. Just give us 5 years; you have given them 15 years. In 15 months, we'll do what they haven't.
Atal Bihari Vajpayee had made a separate ministry for the north-eastern states.
Then the next 10 years, there was such a government in Delhi that it destroyed all the progress. They just thought of the number of MPs from the state.
The question is not about number of MPs. It's about giving my brothers and sisters who live far away from Delhi an equal opportunity.
Any Chief Minister from the north-east who wants to meet me is always welcome.
When there's a NSC meeting, our minister stays here to find a solution.
When Morarji Desai was the Prime Minister, he came for an NSC meeting. I was the first prime minister after 40 years who came here for the meeting.
Look at Sikkim: it's developing at a fast pace. But wherever there is Congress, no state is developing.
Manipur has one of the worst figures of people below poverty line.
Jobs have been categorized according to different rates. If you want to be a teacher - pay a certain amount; same for being a cop or a chef at a minister's house. How is this allowed to go on?
The Congress in Manipur does not want to light the bulbs in your house. They think if there's electricity, the people will buy TVs which will give news of the money sent to the state and not spent on its people.
Even when the Centre gives them electricity, they have no intention to develop the state.
Youth from Manipur and northeast have been working to safeguard Delhi. This is an example of their strength. I have urged to have northeastern people recruited in the security forces to show the country their strength.
When, at 8 pm on November 8, I demonetised 500 and 1,000 rupee notes, Congress leaders were startled. They couldn't fathom the consequences.
The money that they have looted, I will take it back and use it for the development of the people.
These people don't care about cultures in India or the nation but just their seats.
People talk about the accord with the Nagas. I want to ask the state government, were you sleeping for 1.5 years? We had informed about the accord with all details a year and a half ago. Now when the elections have been announced, they are spreading rallies.
I, standing on the holy land of Manipur, promise you that there's not even one word in any accord which is against the interests of Manipuris.
Isn't it the state government's responsibility to provide essential commodities such as sugar and salt, medicines and pulses?
Still there are protests on the streets. People don't have grains. What kind of a government is that?
Results of polls will be announced on March 11. The country will celebrate Holi on March 13. I promise you I will not let any blockade stop the celebration.
Why shouldn't the blockades be removed? Why shouldn't there be a police case against rioters? I urge the people to remove the blockade today and we will help them to resolve all issues.
You (Congress) had your way in Manipur because your government was in Delhi. Now you will have to give account of everything because there's Modi sitting in Delhi now.
Manipur has done well in sports. Manipur is strong. We sent money for sports facilities but the chief minister here..
No chief minister is talked about in percentage. What's this 10 per cent I asked the people of Manipur? They told me Modi ji you are honest; you won't understand this easily. Manipur now needs a zero per cent CM.
We want to make Manipur an organic state. We want to give 24-hour electricity to all households. Congress will not let this happen. The people of Manipur will be made to live in darkness. We have to change this.
They (Congress) wants vote for their 10 per cent commission. We want vote for 100 per cent development.
We want to give: Kissano ko Sichai, Bachchon ko Parhai, Naujavanon ko Kamai, Aur burhon ko Davai. (Irrigation for farmers, education for children, employment for youth and medicines for the old)
We took 800 crucial medicines and made them cheaper, from 3,000 to 300 and from 80 to 12 rupees. Didn't the people of lower economic strata benefit?
When someone has a pain in chest, they rush to the doctor. The doctor tells them they need a stent. They give you two choices: one that costs 45,000 rupees and will give you up to six years of life, or the other which costs 1,30,000 will stay for a lifetime. So the poor are forced to choose. How can poor get 1 lakh plus?
I called the manufacturers to reduce the cost of these stents to Rs 7,000 from 45,000 and Rs 25,000 from 1,30,000.
Everything has rates - money is needed to get a job, needed to get a college seat.
Son tells his mother that I need 2 lakh to get a degree which will get me a job. Mother says I will mortgage the house, the jewellery.
Three babus for the interview and ask questions as a formality. They take money to give jobs. I have finished this process. Jobs for grade 3 and grade 4 will now be given on merit basis.
They said we will give 12 subsidised cylinders from nine and it was an issue. We did our research and figured that people were black marketing.
We gave free gas connections to people and saved the old mothers from the smoke of 400 cigarettes coming out from wood burning chulhas.
This should be the aim of development. To save the poor and first give them the basics.
Give BJP a chance for 5 years.

---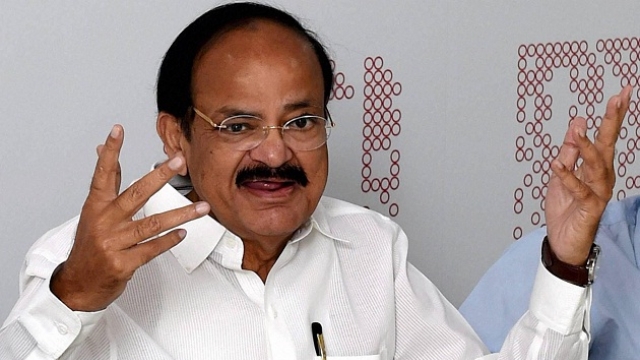 Chidambaram's 'anti national' remark on Kashmir will embolden Pakistan: Venkaiah Naidu
MMNN:25 Feb. 2017
Lashing out at former finance minister and Congress leader P. Chidambaram for saying that Kashmir was 'nearly lost' thanks to the government's policies, the Centre on Friday branded his remark as 'anti-national', adding that his statement was tantamount to promoting separatism and encouraging terrorism.
"The utterances of former home minister P. Chidambaram that Kashmir was nearly lost because the Central Government used brute force to quell dissent is highly shocking, irresponsible, anti national, and immature. This is not expected from a person who held the portfolio of home ministry government of India," Union Minister for Information and broadcasting Venkaiah Naidu told the media here.
Naidu further said that Chidambaram's statement may embolden Pakistan which is trying its best to internationalise Kashmir issue.
"The statement is a music to the ears of our neighbour, who is aiding, habiting, funding and training terrorism," he added.
Asserting that Chidambaram's statement that 'Kashmir is nearly lost' has come at a time when Valley is witnessing a bond of brotherhood between Muslims and Hindus.
"The former home minister should remember that yesterday on the auspicious occasion of Mahashivratri the Muslims in the valley have cleared the premises of a temple near Srinagar. A special designed Herath greetings were sent to Kasmiri Pandits in a gesture of comrade received and bonding. That is what happening in Kashmir and this man says Kashmir is nearly lost," Naidu said.
Naidu also questioned the Congress party as whether they support Chidambaram's statement.
"I would like to know Congress party's reaction. Do they agree with him? I would like to know where does the Congress' sympathy rise' Their sympathy rises with the forces which is fighting for the sake of the country or with the separatist," he asked.
Chidambaram yesterday said that he had a sinking feeling that Kashmir was nearly lost for India because the Central government used brute force to quell dissent in the Valley.
"Seven million persons of Kashmir valley felt alienated by the oppressive methods of the Indian government, which was a terrible mistake," Chidambaram said while addressing a meeting organised by Manthan-a public discourse platform in Hyderabad.

---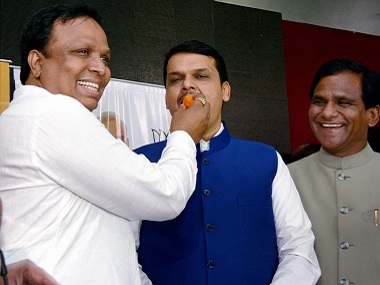 BMC Election 2017: 'Ringmaster' Fadnavis, Uddhav's gamble and how the media interpreted results
MMNN:24 Feb. 2017
Results to the Brihanmumbai Municipal Corporation (BMC) election were announced on Thursday, and while Shiv Sena emerged the single largest party with 84 seats, it was the Bharatiya Janata Party (BJP) that surprised everybody, winning 82 seats, a 164 percent increase from its tally of 31 in the 2012 BMC election. And unsurprisingly, newspapers on Friday chose to focus on BJP's resurgence, paying glowing tributes to Chief Minister Devendra Fadnavis, crediting him with the fine showing.
'Behind BJP's art of winning, there's craft too', wrote: "This election offered a perfect timing for the BJP to test its mettle in the megalopolis. The gamble worked to an extent that BJP has shown a nearly 300 percent growth. It had three distinct advantages over the Sena. One, the people of Mumbai were tired of the Sena's childish politics; two, the city has witnessed a huge influx of north Indians which are not sympathetic to Sena and the last is chief minister's Devendra Fadnavis's own image."
Fadnavis, calling him the "ringmaster" who tamed the tiger, referring to the Shiv Sena, the self-proclaimed Tiger. "He plunged into the campaign, and pegged it to transparency. In rally after rally, he explained to the people of Mumbai the corruption in BMC in allotment of contracts for roads, garbage transport, and de-silting. Fadnavis seemed to have succeeded in convincing the people of Mumbai that there was a lack of transparency in policy decisions taken by Shiv Sena and all decisions were taken only for the benefit of a few chosen contractors," the report said.
However, the most intriguing sidelight in the entire political over Uddhav Thackeray's future. The Indian Express carried a report analysing the Shiv Sena executive president's future in light of the recent setback. "While Uddhav left no stone unturned in terms of effort - having addressed over 30 rallies in a fortnight - questions have been raised about his political acumen. There had been rumblings in the party over the decision to snap the alliance with the BJP, and many agree that Uddhav has a lot of work to do before he joins the ranks of satraps who dominate in their states," it said.
The election were also the latest in a long list of successive failures the Congress party has had across the country. In the BMC, it went from 52 to 31 seats, a drop of 21 constituencies, making it even more evident that things will only worsen before they get better for a party that ruled the state until two years ago.

---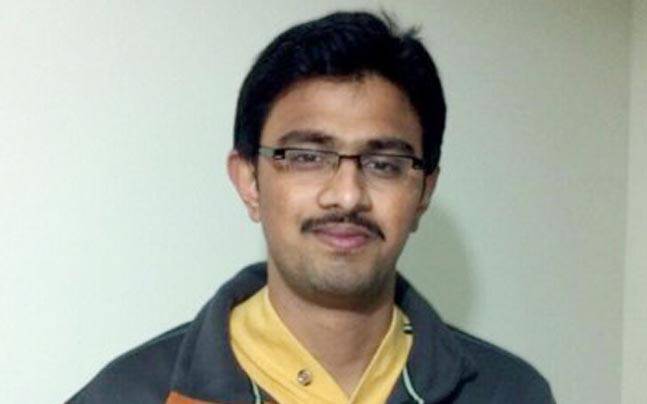 US Embassy condemns Indian-origin engineer's killing in Kansas City bar shooting
MMNN:24 Feb. 2017
After an Indian-origin engineer was killed and two others injured in shooting in a bar in Kansas City in the United States on Wednesday night, the U.S. Embassy in New Delhi has strongly condemned the tragic incident.
Srinivas Kuchibhotla, who worked at the Garmin headquarters in Olathe area of Kansas, was killed in the shooting on Wednesday night, while another Indian and his colleague Alok Madasani was injured and has been discharged from the local hospital where he was undergoing treatment. Srinivas was a resident of Hyderabad. The other person injured in the shooting has been identified as Ian Grillot.
The gunman -- 51-year-old Adam Purinton -- was arrested on Thursday morning, 5 hours after the incident, and has been charged with murder and attempted murder.
US EMBASSY CONDEMNS ATTACK
The U.S. Embassy in New Delhi has strongly condemned the tragic shooting in Olathe area of Kansas. A release from the embassy said, "We extend our heartfelt condolences to the family and friends of Mr. Kuchibhotla. We share their grief, and wish those injured a speedy recovery. We have reached out to Indian consular officials and promise them full support as they assist the victims. We understand that the alleged shooter is in custody and is expected to be prosecuted for the crime. U.S. Federal authorities are also investigating the case. We have full faith that U.S. legal authorities will bring the case to justice."
MaryKay Carlson, a member of the Senior Foreign Service, said, "We are deeply saddened by this tragic and senseless act. Our deepest sympathies are with the victims and their families. The United States is a nation of immigrants and welcomes people from across the world to visit, work, study and live here. U.S. authorities will investigate the case thoroughly even though we recognise that justice is a small consolation to the families in grief."
ALL ABOUT SRINIVAS
Srinivas, 32, was working as an engineer at Garmin International in Olathe area of Kansas since January 2014. Srinivas graduated in Electrical and Electronics engineering from Jawaharlal Nehru Technical University in Hyderabad during 2001-2005. After completing his B.Tech, Srinivas went to the US for his Masters degree.
Srinivas completed his Masters in Electrical and Electronics engineering from The University Of Texas at El Paso from 2005-2007.
After completing his studies, he stated working as a software engineer with Rockwell Collins and later in January 2014 he joined Garmin International in Olathe as an aviation program engineer and manager. Srinivas' family is inconsolable after learning about his death.
According to a bartender at Austins Bar and Grill in Olathe in Kansas, Adam Purinton used "racial slurs" before he started shooting on Wednesday night as patrons were watching the University of Kansas-TCU basketball game on television.
GoFundMe CAMPAIGN
A GoFundMe campaign (https://www.gofundme.com/srinus-familyrecovery-support) to collect money for Kuchibhotla's family has already raised $250,000, crossing its target of $150,000 in 12 hours.
The donations came from more than 7,000 people, including Americans with a sum total of $$259,807 being raised for Kuchibhotla's family.
The campaign was started by Kuchibhotla's friend Kavipriya Muthuramalingam.
While setting up the campaign, Kavipriya wrote, "Srini was the kindest person you would meet, full of love, care and compassion for everyone. He never uttered a word of hatred, a simple gossip, or a careless comment. He was brilliant, well mannered and simply an outstanding human being. His wife Sunayana and his family are now faced with incredible grief and a multitude of expenses." The donations range from $5 to $100.
INCIDENT A POSSIBLE HATE CRIME: POLICE
Purinton opened fire after allegedly yelling "get out of my country" at the Indians. The local police has called the incident a "possible hate crime".
"It was a tragic and senseless act of violence," Olathe Police Chief Steven Menke told reporters. FBI special agent Eric Jackson said, "We will make sure that the individual involved in this is held accountable for his actions."
Purinton was taken into custody just after midnight on Thursday morning at an Applebee's about 70 miles to the southeast of Olathe in Clinton, Missouri, authorities said. A navy veteran, Purinton later reportedly told a bartender in Clinton, Missouri, where he was hiding that he killed two people from the Middle East.
INDIAN EMBASSY SWINGS INTO ACTION
Meanwhile, External Affairs Minister Sushma Swaraj has condoled the death of Srinivas Kuchibhotla.
The Indian Embassy has swung into action and two senior officials of the Indian Consulate in Houston have been sent to Kansas to assist the victims' families.
"Consul Ravindra Joshi and Vice Consul Harpal Singh rushed to Kansas to assist the kin of shooting victims. They are on their way and will reach by evening," the consulate said in a tweet.
The accused has been charged with premeditated first-degree murder and his bond has been set at USD 2 million.
According to Garmin, Kuchibhotla and Madasani worked in the company's aviation systems. "We are saddened that two Garmin associates were involved in last night's (Wednesday night) incident, and we express our condolences to the family and friends of our co-workers involved. Garmin will have grievance counsellors on-site and available for its associates today and tomorrow," Garmin said in a statement.

---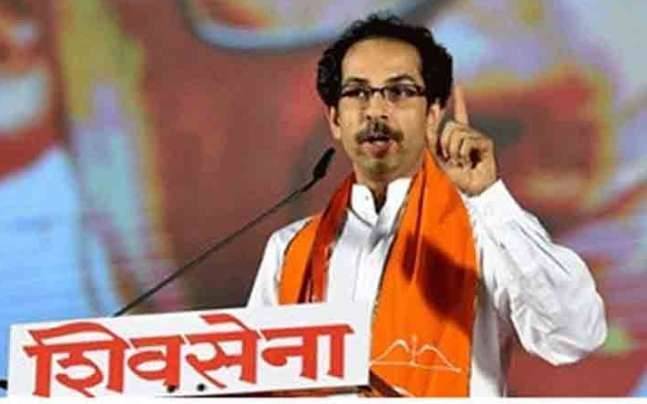 BMC Election Results 2017 updates: Shiv Sena leads, Sanjay Nirupam resigns as Mumbai Congress chief
MMNN:23 Feb. 2017
Counting takes place for the Brihanmumbai Municipal Corporation (BMC) election today in a keenly contested battle between friends-turned-foes Shiv Sena and BJP.
Trends and results for the richest civic body BMC show Uddhav Thackeray's party Shiv Sena well ahead of the BJP.
The campaign to win the prestigious election had acquired feverish pitch between the two main contenders.
The result is likely to impact the relations between the two parties. It will also have a bearing on the other parties in the fray such as Congress, Sharad Pawar's NCP and Raj Thackeray's MNS. WATCH | BMC election 2017: Shiv Sena set to rule Mumbai again, says party MP Anil Desai

HERE ARE THE LIVE UPDATES:

BMC poll latest updates: BJP 77, Shiv Sena 92, Congress 29, NCP 7, MNS 6.
BJP leads in Pune, Nagpur and Nashik; Shiv Sena in BMC and Thane while NCP leads in Pimpri-Chinchwad municipal corporations.
Sanjay Nirupam resigns as Mumbai Congress chief accepting responsibility for party's defeat in BMC poll.
Shiv Sena increased by 20 seats to reach at 95. In 2012, they were at 75.
BJP doubles up itself in Mumbai with 65 seats, they won 31 seats in 2012.

Making its debut in the high-stakes BMC election, the Asaduddin Owaisi-headed AIMIM has won two seats in the 227-member civic body.
Shiv Sena chief Uddhav Thackeray to address media at 6 pm.
Shiv Sena crosses 90, just 24 seats away from majority.
Congress candidate, retired BMC assistant engineer, wins from ward no 216.
Former Shiv Sena Mayor Shraddha Jadhav wins consecutively for 6th time from ward no. 202.
Baramati: NCP chief Sharad Pawar's grandson Rohit Rajendra Pawar wins.
Kirit Somaiya's son Neil wins from Mulund with 9586 votes.
Counting of votes for 151 wards in Nagpur underway, BJP leading on 23 wards, Congress on 9 and BSP on 1.
Shiv Sena leading on 36 wards, BJP on 24, Congress on 6, Maharashtra Navnirman Sena on 4 and Nationalist Congress Party on 2.
With the trends indicating early lead for Shiv Sena in the BMC polls, senior party leader Anil Desai today exuded confidence that there will be no need for them to forge an alliance with BJP in the Mumbai civic body.
Counting underway; Shiv Sena is leading on 10 wards, BJP on 9 wards, Congress on 3 wards.
Congress wins its first seat in Kolhapur.
Shiv Sena leading on 4 seats in Ulhasnagar.
BJP leads in 10 wards in Pune Municipal Corporation.
In Mumbai, Shiv Sena's Surender Bagalkar is still ahead.
BJP candidate Joshna Gumal is leading in Mumbai.
Counting underway in Mumbai, Shiv Sena takes early lead on ward no 200 and 202, while BJP leads on ward no 218.
Amar Pudale and Shobha Banshetty leading in Solapur.
Rita Patole wins unopposed from BJP in Amravati.
Ravi Landge wins unopposed from BJP in Pimpri-Chinchwad municipal corporation.
BMC was established under the Bombay Municipal Corporation Act 1888. It is responsible for the civic amenities and administration of the city and some suburbs of Mumbai.
1. The BMC's annual budget of Rs 37,052-crore (2016-17) is larger than all the other three metro cities - Delhi, Chennai and Kolkata. The budget allocation for the municipal corporation of Delhi was Rs 6,919; for Greater Chennai Corporation Rs 5,123.51 crore and for Kolkata Municipal Corporation 3,793 crore for the same year.
2. BMC budget is also more than that of some of the smaller states of India, such as Tripura (15,246.52 crore), Manipur (Rs 3,950.92 crore), Mizoram (Rs 8,038.39 crore), Nagaland (Rs 13,658.74 crore) and Sikkim (Rs 5884.43 crore).
3. BMC is headed by a municipal commissioner who is an IAS officer.
4. Established in 1882, BMC is the country's first municipal corporation.
5. The elected head of the corporation was called chairman from 1873 to 1887. It was changed to president between 1887 and 1931. Finally, from November 1931, the elected has been called the mayor.
6. Captain George F Henry was BMC's first head (chairman) in 1873. He was succeeded by JA Forbes the next year. During the turn of century in 1900-01, CT Burke was its president.
7. Sunil W Prabhu is its mayor since March 9, 2012.
8. BMC is one of the largest corporations in the Asian continent covering an area of 480.24 sq km with a population of 1.19 crore as per the census of 2001.
9. BMC election was held on February 21.
10. It witnessed a record voter turnout of 56 per cent.
11. The political parties are vying to bag majority of the total 227 seats.
12. The BMC election is held once in five years.
13. The last election was held in 2012.
14. Shiv Sena has been in power since 1992.
15. Shiv Sena and BJP entered into an alliance in 1997 with the latter always as the junior partner.
16. The two parties contested all the subsequent BMC election as alliance partners till 2012.
17. For the first time in 20 years, they separately contested the BMC election.
18. The alliance was snapped on Republic Day.
19. In 2012, Shiv Sena won 75 seats, down from 84 it won in 2007. On the other hand, BJP won 31 seats, up from 28 in 2007.

BMC-VOTE SHARE

Shiv Sena : 32%
BJP : 32%
CONG : 16%
NCP : 4%
MNS : 8%
SP : 3%
Others : 5%

BMC-WARDS SHARE

Shiv Sena : 86 -92
BJP : 80-88
CONG : 30-34
NCP : 3-6
MNS : 5-7
SP : 2 -4
Others : 5 -7

---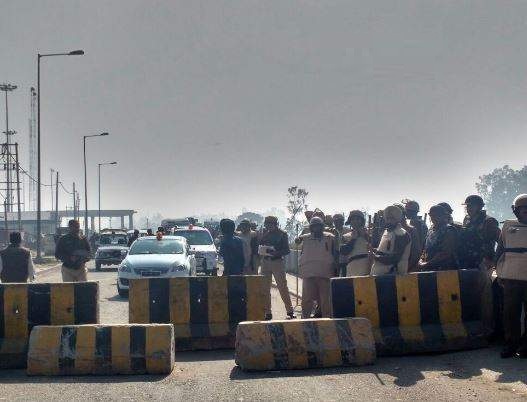 Police seal Haryana-Punjab border, traffic disrupted in wake of INLD's 'Water War'
CHANDIGARH: MMNN:23 Feb. 2017
Thousands of people, especially motorists, faced inconvenience on Thursday morning after security forces sealed a busy portion of a national highway on the Haryana-Punjab border that links Delhi with Amritsar.
A 24 km stretch of the NH-1 was sealed off on the Ambala (Haryana)-Rajpura (Punjab) section in wake of the Indian National Lok Dal's call of 'Water War'.
The traffic was diverted, a Punjab police officer said.
The NH-1 is taken by thousands of motorists daily to and from Punjab to go towards Delhi via Haryana.
While the Punjab Police sealed the highway in the state, their counterparts in Haryana did the same on their side of the road to prevent any escalation.
Heavy presence of the police and central para-military forces, in riot gear and riot control vehicles, were seen on both sides of the states' border at the Shambhu barrier, the entry point into Punjab from Haryana.
Daily commuters from both states, who travel across the border for work, were the worst affected.
"I have walked for three kilometre already to go towards Ambala. I don't know if we will get any transport ahead," Surjit Kaur, a woman employee who works in Ambala and travels from her village near Rajpura town in Punjab, said.
Border areas in Ambala and Patiala districts were on high alert with Haryana's principal opposition party the INLD expected to start digging of the controversial Sutlej-Yamuna Link (SYL) canal to get water for the state.
The situation along the border was also being monitored with a helicopter.
The INLD activists and leaders started gathering at the Subzi Mandi ground in Ambala city, 10 km from the border.
Haryana Director General of Police (DGP) K.P. Singh said that the state police was prepared.
Following a Presidential Reference, the Supreme Court in November 2016, held the passing of the Punjab Termination of Water Agreements Bill, 2004, by the Punjab assembly as "unconstitutional".
The Punjab legislation terminated all water-sharing agreements between the state and its neighbouring states, thereby jeopardising the construction of the SYL canal.

---
HC refuses interim relief to DMK's plea against Speaker
MMNN:22 Feb. 2017
The Madras High Court on Wednesday refused to grant any interim relief to the DMK, which has challenged the manner in which voting was conducted on the Motion of Confidence moved by Tamil Nadu Chief Minister Edappadi K. Palaniswami in the Assembly on Saturday last, and suggested to Leader of the Opposition and party working president M.K. Stalin to produce video recordings to substantiate his case.
After two days of persuasion by Mr. Stalin's counsel R. Shanmugasundaram, seeking an urgent hearing of his PIL petition to declare the decision of the Assembly Speaker in accepting the vote of confidence moved by the Chief Minister as illegal, null and void, the court finally took up the matter for hearing on Wednesday.
The First Bench of Acting Chief Justice Huluvadi G. Ramesh and Justice R. Mahadevan wondered what made the DMK to move such a plea when the issue was only between the Chief Minister and the former Chief Minister, O. Panneerselvam. It questioned the petitioner as to in what way he was aggrieved by the issue.
To this, Mr. Shanmugasundaram said, "The petitioner who is also the Leader of the Opposition was stopped near the War Memorial and made to walk all the way to the Assembly. Also all the DMK members, including the petitioner, were illegally evicted from the House when they sought a secret ballot."
Senior Counsel N.L. Rajah, who appeared for the Advocates Forum for Social Justice, another petitioner seeking similar relief, submitted that the fact that all the AIADMK (Sasikala) MLAs were escorted to the Assembly in buses was a clear indication that they were under 'illegal detention'. "Moreover, there is an FIR pending against Mr. Palaniswami in connection with illegal detention of MLAs," he said.
Unconvinced, the Bench sought to know whether the petitioners have any video recording to prove their allegations. To this, Mr. Shanmugasundaram said that only a particular private channel was allowed to record the proceedings and sought the court to pass a direction to the Assembly Secretary to produce the recordings.
Declining to pass any direction, the Bench suggested to the petitioners to collect and submit any such videos for the perusal of the court, and adjourned the PIL petitions to February 27 for further hearing.

---
India-China strategic dialogue: Jaishankar must prioritise talks on the bilateral and avoid the P-word
MMNN:22 Feb. 2017
Foreign Secretary S Jaishankar met China's top diplomat State Councillor Yang Jiechi to kick off the first-ever strategic dialogue between the two countries in the nearly-67 years since the countries established diplomatic relations. And while Jaishankar's visit may not be quite as historic as Jawaharlal Nehru's pathbreaking visit in 1954, Rajiv Gandhi's 1988 visit (that set in motion an improvement of bilateral relations after the India-China War of 1962) or even Prime Minister Narendra Modi's optics-heavy visit of 2015, it is very nearly as significant.
Very loosely, a strategic dialogue goes beyond the usual bilateral meetings where both sides exchange the divergent views they hold on a variety of issues and then issue a joint statement that includes how parties "expressed concerns about something". What a strategic dialogue, in theory at least, endeavours to do is to progress from merely expressing concerns to attempting to find common ground - along with differences - and discussing ways and means of expanding on common grounds.
The strategic dialogue is the latest among over 30 dialogue mechanisms to have emerged over the years between the two countries in areas as diverse as politics, economics, regional and international affairs, and culture. All of which is indicative of a bilateral relationship that is deepening and broadening, albeit gradually. There are still plenty of issues on which stonewalling is the norm and discussions haven't moved forward in years - there's no denying that fact, however, that these prickly issues are being discussed at all is encouraging. With the addition of the strategic dialogue to the whole host of dialogue mechanisms already in play, we can genuinely hope for most substantive and indeed substantial discourse about important issues.
Now that's quite enough meandering; let's address the key question: What should Jaishankar prioritise in his discussions with Yang?
It is the contention of this article that Jaishankar's top priority must be to discuss matters of bilateral concern - and not get trapped in quagmire of talking Pakistan - with the state councillor. These include the longstanding issue of the undemarcated India-China border, India's concerns about China's damming of the Tsangpo-Brahmaputra and the Indian Ocean Region - more specifically, Beijing and New Delhi's concerns about each other's presence in the IOR.
Among these, moving talks forward on the border issue is of the highest priority. India and China have held 19 rounds (the latest of which was in April 2016 between NSA Ajit Doval and Yang) of Special Representative Talks on the border and there has yet to be an exchange of maps. To be able to actually discuss their border, both sides need to know where the other stands. And without the exchange of maps, this is going to be impossible. When you look at the problems that have been caused over the years by an unsettled border - not limited to incursions and face-offs, but also the negative effect (including in the form of public perceptions) these activities have on other aspects of the bilateral, it is an issue that is in need of urgent redressal.
Second, the Tsangpo-Brahmaputra issue is one of concern because aside from affecting the quantity of water flowing into India - a middle-riparian country, it also affects the water supply to Bangladesh, a lower-riparian country into which the river eventually flows. With water security emerging as a major concern, particularly in times of drought, this is also an issue that needs to be discussed with a middle ground found.
Third, both countries must seek to understand each other's concerns about their presence in the IOR. It is only after both countries establish clearly what the problems are that a solution can be sought.
At the time of writing, news is filtering in that Jaishankar has raised the issue of Jamaat-ud-Dawah leader Hafiz Saeed - or more specifically, China's 'technical hold' on Saeed being categorised as a terrorist in the UN. Terrorism, particularly the sort emanating from Pakistan, is an important issue and the foreign secretary was always going to bring it up. However, there are two things to note:
1) Discussions about Saeed must focus on trying to understand what China's 'technical hold' actually means and to get a better grasp of the sort of evidence Beijing seeks in order to lift its hold.
2) The conversation must not veer too far from the 'technical hold', because over the recent years Pakistan has emerged as a very effective roadblock for India-China dialogue. Bringing too much of Pakistan into the conversation turns it from a bilateral talk to one of a regional nature, which as history shows, will derail all other discussions.
By sticking to the context of India-China relations, what Jaishankar can do is make progress on the bilateral front, as well as prevent Pakistan from playing spoiler in absentia.
Whether it all plays out this way, however, remains to be seen.

---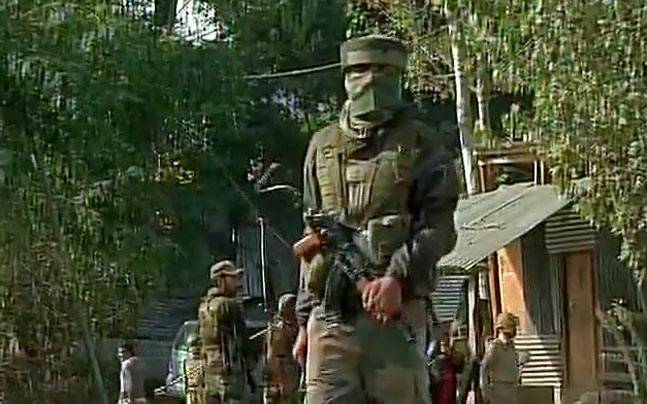 J-K: Alert sounded in Rajouri after BSF killed 1 terrorist, foiled infiltration bid in Keri sector
Jammu: MMNN:21 Feb. 2017
After a terrorist was killed along the LoC in Keri sector of Jammu and Kashmir following a failed infiltration bid around midnight, the BSF has sounded an alert in Rajouri. Security forces have been asked to be vigilant.
Around midnight, BSF troops observed suspicious movement of 3-4 terrorists along the LoC and fired at them. Terrorists retaliated and the firing continued for about half-an-hour.
The body of the terrorist was recovered along with an AK-47 rifle in the morning.
When the area was searched in detail in the morning, a black bag was also recovered from the site of the incident containing a water-proof night-vision monocular, a loaded AK magazine, dry fruits and juice among others.
The other terrorists managed to flee taking advantage of undulating hilly terrain and jungle cover.
The incident has triggered an alarm along the LoC and International border in Jammu division. It is important to note that in the past, terrorist groups have infiltrated through these routes and launched many attacks on military and civilian establishments in Jammu area.

---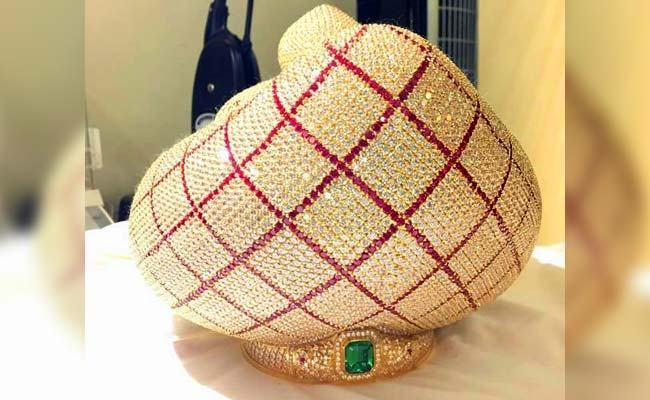 Pure Gold Moustache, Necklace Among K Chandrasekhara Rao's Thanksgiving Gifts For Gods
HYDERABAD:MMNN:21 Feb. 2017
Telangana Chief Minister K Chandrasekhara Rao's thanksgiving trip to the Tirumala temple tomorrow will cost the taxpayer Rs. 5.6 crore. Mr Rao, his family and his ministers will travel to Lord Balaji's temple this evening for the vow he had taken during his campaign for a separate Telangana. The Chief Minister had pledged ornaments to various gods and goddesses in both Telangana and Andhra Pradesh if his mission succeeded.
Mr Rao aka KCR is expected to present a solid gold ornament to Lord Balaji and a nose-stud to Goddess Padmavati, both revered deities at Tirupati. Later this week, he will present a moustache of pure gold to the Veerabhadraswamy temple at Kuravi.
The Chief Minister will take a special flight to neighbouring Andhra Pradesh for the Tirumala visit. Since Telangana was born in 2014, the government has picked up the tab for "gold offerings" at various temples even though Mr Rao took a personal pledge. A committee of three was also set up to oversee the making of the ornaments.
In an installment of his thank-you journeys in October, KCR presented a nearly 12 kg gold crown worth Rs. 3.5 crore to the Goddess Bhadrakali at Warangal. The Telangana government commissioned a prominent Hyderabad jeweller to make the crown.
Earlier, a crown and necklace was presented to Lord Venkateswara in Tirumala and a nose stud to goddess Kanaka Durga in Vijayawada.
NDTV had earlier reported how crores were spent in a religious ceremony for Mr Rao in December 2015. Facing criticism for the extravagance at a time the fledgling state's finances were wobbly, he clarified that his personal funds and "contributions from well-wishers" went into the event.
The criticism has not really stopped the Chief Minister in his tracks. In November, he moved into a palatial new home spread over nine acres in the heart of Hyderabad. It includes a theatre for 250, homes for senior government officials and some offices.
The Vaastu-enabled building was originally meant to cost 35 crores, but the final bill was reportedly closer to 50 crores.

---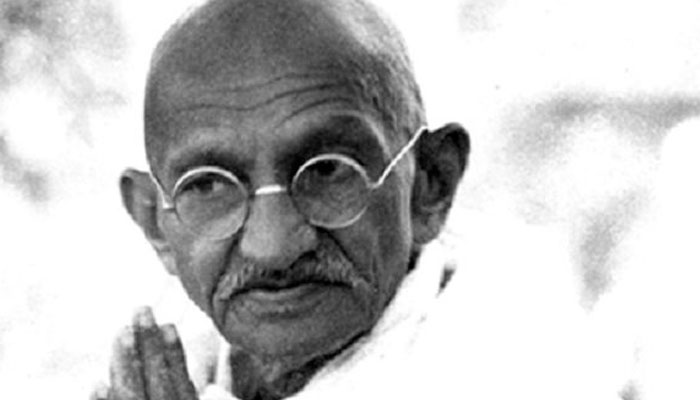 Disclose what Nathuram Godse said during trial; Mahatma Gandhi's legacy too big to be destroyed: CIC
New Delhi: MMNN:20 Feb. 2017
The Central Information Commission has directed the National Archives of India to publish the statement of Nathuram Godse, the man who was executed for assassinating 'Father of The Nation' Mahatma Gandhi, on its website.
Responding to a petition moved by Ashutosh Bansal, Information Commissioner Sridhar Acharyulu said in its order that along with Godse's statement all other relevant records related to the assassination of Mahatma Gandhi should be "pro-actively disclosed"
In his order, Acharyulu said, "One may disagree with Godse and his co-accused, but we cannot refuse disclosure or circulation of his opinion. At the same time, neither Godse nor the holder of his theme or opinion can go to the extent of killing a person whose philosophy he cannot agree with," he said in his order.
Godse, a right-wing activist, had assassinated Mahatma on Gandhi January 30, 1948.
Petitioner Ashutosh Bansal had demanded the chargesheet and Godse's statement, among other details, from Delhi Police, which forwarded the application to the National Archives of India saying the records have been handed over to it.
The National Archives asked Bansal to inspect the records and cull out the information. After he failed to get the information, Bansal approached the commissioner.
Acharyulu directed the Central Public Information Commissioner not to charge Rs 3 per page for photocopying because the Right to Information Act overrides any such provision of the Public Records Act by virtue of Section 22 of the RTI Act.
Although neither Delhi Police nor the National Archives cited any objection to the disclosure of the information, Acharyulu said the information sought did not attract any of the exemption clauses.
He said since the information is more than 20 years old, it cannot be withheld unless it attracts Section 8(1)(a) of the RTI Act, which prohibits disclosure of information that prejudicially affects security of the state or relations with foreign countries.
Acharyulu said in the present case, even Section 8(1)(a) did not apply as the argument that disclosure of Godse's statement could lead to enmity between Hindu and Muslim communities would not apply.
He said Gandhi's life, character and image as a champion of peace, Indian Independence and Hindu-Muslim unity couldn't be tarnished either by his physical elimination or writing hundreds of pages of adverse analysis of his policies.
"The Commission also directs the National Archives to place the index of records available now with it about the assassination of Mahatma Gandhi on its official website along with the procedure to gain access, and recommends development of an archive to include present digitised records and collect as many as possible from various sources to be part of their disclosures under Section 4(1)(b)," Acharyulu said.
He directed the NAI to provide certified copies of the chargesheet and the statement of Godse from the CDs of the archives as sought by the appellant upon payment of copying charges at Rs 2 per page, within 20 days from the date of receipt of this order.

---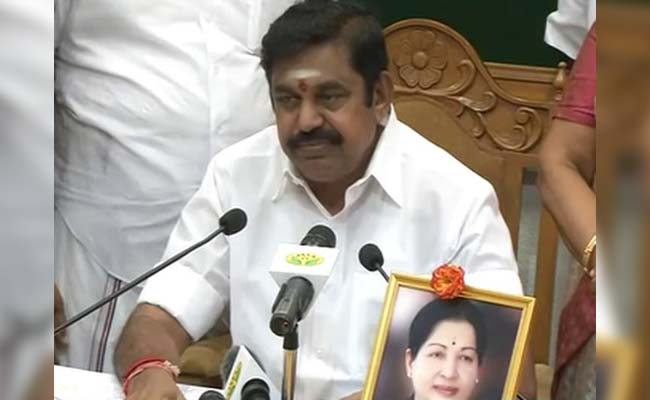 Chief Minister E Palaniswami In Charge, Amma's Chair Used For First Time
CHENNAI:MMNN:20 Feb. 2017
Palaniswami, freshly victorious in a trust vote now challenged by the opposition in the High Court, officially started work as Tamil Nadu's Chief Minister this morning. He walked into the office used by former Chief Minister J Jayalalithaa and sat in the chair she used, unoccupied for over five months since she was hospitalised in September last year.
Ms Jayalalithaa did not return from the hospital. She died there on December 5 and O Panneerselvam, who took oath hours later, did not use her office or chair. Mr Panneerselvam or OPS, given to obsequious demonstration of his devotion to Ms Jayalalithaa or Amma did not use her office or chair in his earlier short stints as chief minister either - those times he had stood in for the AIADMK's powerful matriarch when she had to resign over corruption charges. In all three terms, he placed her photograph for all cabinet meetings, always clear that he was a proxy for her.
Mr Palaniswami clearly had no such sentimental concerns holding him back. Sitting in Ms Jayalalithaa's office, he signed documents with minsters and senior bureaucrats present this morning. He had his own way of proving his loyalty to Amma - he held up her photograph as he spoke to reporters. Mr Palaniswami has ordered 50 per cent subsidy for two-wheelers for working women, the closure of 500 government run liquor shops and a hike in allowances for pregnant women and unemployed youth. All of these were election promise made by Ms Jayalalithaa, who was re-elected last year.
Mr Palaniswami took oath on Thursday last along with a 30-member cabinet, filling in for party chief VK Sasikala whose chief ministerial aspirations were crushed by the Supreme Court, convicting her in a corruption case. She watched the oath ceremony from jail in Bengaluru.
On Saturday - after five hours of drama that saw legislators yanking mics out, pushing chairs and tables and surrounding the Speaker - the Tamil Nadu Speaker P Dhanapal declared that Mr Palaniswami had won a vote of confidence with 122 votes in his favour. No opposition members voted - the DMK was evicted by the Speaker before voting and the Congress walked out in protest. Eleven votes were cast against the chief minister by the rebel AIADMK faction led by Mr Pannerselvam, who had resigned earlier this month to allow Ms Sasikala to be Chief Minister, but later said he was coerced to resign.
The DMK has said that the trust vote is illegal because it was introduced twice. The speaker had adjourned the assembly twice following ruckus by DMK MLAs. The Madras High Court is likely to hear its plea to cancel the trust vote tomorrow.

---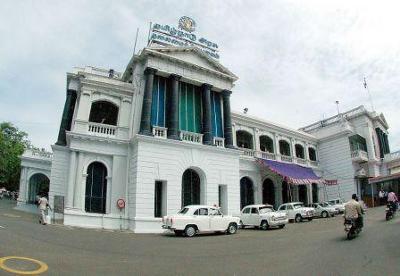 Edappadi Palaniswami's confidence motion lingers in TN assembly as DMK legislators go on a rampage
CHENNAI: MMNN:18 Feb. 2017
Edappadi K Palaniswami was a mute spectator in the Tamil Nadu assembly as the opposition DMK orchestrated chaos and forced Speaker P Dhanapal to adjourn the session twice on Saturday.
After the session began at 11am, DMK members gheraoed the Speaker. Chairs were flung, assembly notes torn, tables turned over and Dhanapal's microphone was broken as the DMK went on a rampage mode.
Dhanapal had to be escorted out by the marshals as the opposition started pushing him around. The session was adjourned first till 1pm.
When it reconvened, Dhanapal expressed regret at how he had been humiliated. "My shirt was torn," he said, before proceeding to evict 88 DMK MLAs from the assembly for the unruly behaviour earlier.
Subsequently, Palaniswami was allowed to move the vote of confidence motion in the floor. However, the DMK MLAs were in no mood to obey and pushed around the watch and ward staff. With chaos not subsiding, Dhanapal adjourned the session till 3pm.
Earlier, when the session started, AIADMK's rebel MLA S Semmalai was first given the opportunity to speak. Semmalai, who is in the O Panneerselvam faction, produced a key and told the House that it belonged to the room at a resort in Koovathur where he had been kept "captive."
Panneerselvam, who made his entry into the floor by greeting all members with folded hands, was allotted seat number 82 - third row from the front where Palaniswami sat along with other senior ministers.
Opposition leader M K Stalin said he and deputy leader Duraimurugan were forced to walk to the Fort St George complex from the War Memorial, as their cars were stopped by police in the morning. Stalin said that this was a breach of privilege issue and the Speaker should act on it as he is the custodian of all House members.
When Panneerselvam spoke, he said that it was not in the best interests of the citizens to convene the House less than 48 hours after the MLAs were "allowed to leave" the Koovathur resort. He requested the Speaker to postpone the confidence vote to a later date so that the MLAs could return to their constituencies.
DMK members and Panneerselvam's rebels wanted speaker Dhanapal to hold the confidence vote on a later date and to conduct a secret ballot to prove majority. However, the Speaker denied their request stating that he held the powers to determine when and how the confidence vote proceedings would happen.
DMK's J Anbazhagan criticised the urgency of the confidence vote and said that a "benami" government of VK Sasikala was in power in Tamil Nadu. Panneerselvam repeated that MLAs had been held "captive" at the Golden Bay Resorts in Koovathur while former school education minister K Pandiarajan said that he received a phone call in which the caller threatened to throw acid at him, if he did not "stop interfering" in affairs.
Surprisingly, none of the above statements brought out a reaction from Edappadi Palaniswami or any of his senior ministers. Palaniswami did not even get up from his seat even as the DMK MLAs initiated ruckus by tearing the assembly notes. Papers thrown across the floor landed on Palaniswami's lap but he merely brushed it away.
Soon, things got out of hand for the Speaker as the DMK MLAs rushed to the well of the House. Poongothai Aladi Aruna stood up on the bench and argued with Dhanapal.
Trouble started as the DMK took offence to assembly secretary AMP Jamaludeen constantly being in the speaker's ears even as they raised objections to the confidence vote. Jamaludeen, who was wearing a neck brace, was stuck in the melee while the DMK turned his table over.
While his MLAs went awry, Stalin and Duraimurugan did nothing but sat and watched the situation escalate. Panneerselvam's rebels, the Congress, IUML and the ruling party, including the chief minister, remained on their seats as the DMK MLAs took charge.
Villivakkam MLA B Ranganathan and Thousand Lights MLA Ku Ka Selvam even sat on the Speaker's chair, which was reminiscent of the ruckus in the assembly in 1988 post-MGR's death.
The Speaker met with opposition parties in his chamber after the first adjournment. However, as he chose to evict the DMK members, the opposition started a sit-in protest blocking the assembly doors leading to the floor.
The traffic police blocked all traffic leading to the Fort St George complex on Rajaji Salai after the second adjournment.
Meanwhile, Golden Bay Resorts in Koovathur announced that they were shutting down the resort complex for "maintenance."

---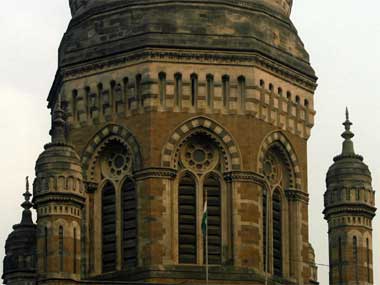 BMC Election 2017: Development issues out of focus as parties engage in mudslinging
MMNN:18 Feb. 2017
"BJP is a party of goons. This party sidelined loyalists and gave tickets to people with criminal record" - Shiv Sena chief Uddhav Thackeray
"Sena and Congress are helping each other in civic polls. Shiv Sena leaders should introspect about whom they fought against for the last 25 years" - Chief Minister Devendra Fadnavis
"NCP is ready for midterm polls" - NCP chief Sharad Pawar
"Even after civic polls, BJP and Shiv Sena will continue coalition" - Congress leader Prithviraj Chavan
"Whatever is going on between Sena and BJP is pre-planned. Both parties have done similar posturing in past" - MNS chief Raj Thackeray
These are few statements made by star campaigners of political parties contesting civic polls, considered as a verdict on BJP government's two and half years' regime in Maharashtra. As Sena and BJP crossed swords over seat-sharing in the Brihanmumbai Municipal Corporation (BMC) polls, the repercussions were across the state. Sena is yearning to retain its power in BMC - the richest civic body in Asia with annual budget of over Rs 37,000 crore and has put Devendra Fadnavis on 'notice period'.
This tug-of-war to control Mumbai changed the narrative of the entire campaign in ten civic bodies, Panchayat Samitis and Zilla Parishads going for polls. In the vortex of mudslinging and allegations, parties and leaders hardly touched development issues. State will go for polls to elect new bodies of ten municipal corporations across on 21 February. Almost 9,199 candidates are contesting for 1,268 seats to enter civic bodies.
However, local development issues are pushed under carpet and BJP-Sena leaders are busy exposing each other's corruption and incapability to rule. Instead of presenting their visions for the development of cities, leaders including Chief Minister Devendra Fadnavis preferred to politicise the entire campaign.
In his Pune rally, monotonous Fadnavis targeted NCP and Congress as this combine has ruled the civic bodies in Pune and Pimpri for the last decade. Fadnavis kept counting projects approved by his government, but his main focus remained on targeting opposition. He talked about Pune Metro project, development plan and reiterated how his government had solved critical issues like CRZ in Mumbai. But Fadnavis' discourse lacked vision for the city. BJP's manifesto talks of Smart City Mission, riverfront development, continuous water supply - the projects which are already rolled out by the civic administration. But BJP city unit chief Yogesh Gogawale feels that there is no need to add new projects. "We will focus on proper execution of these projects" he said. Not surprisingly, the BJP which wants to conquer Pune corporation has failed to present its own vision and development roadmap for the city and is banking on past to move in the future.
NCP chief Sharad Pawar's entry into the campaign has added to the intense political manoeuvring. NCP, which has been in power in the PMC for ten years with help of Congress, has alleged that the BJP has copied its manifesto. Pawar's googly that the NCP will not support BJP government if Sena withdraws support completed the politicisation of campaign. Pawar said his party was ready for mid-term polls but also expressed apprehensions about Uddhav's will power to step out of power corridors. Pawar and his party are trying to widen the difference between BJP and Sena and have nothing to offer to citizens on the development front.
Uddhav Thackeray's single point agenda is to target the BJP and hence Sena's entire party campaign revolves around castigating BJP. So when Sena decided to take on the Modi government on demonetisation, the focus was on BJP and not on how common people suffered. Sena's manifesto and booklets try to expose BJP and its policies at the state and the Centre. Amidst extreme efforts to paint BJP in black, the Sena has not realised that it has been partner in crime for all these years. Shiv Sena leaders in Pune are following into footsteps of Uddhav and their main target is BJP vote bank. Development has taken a backseat in Sena's campaign.
Congress, which is fighting for survival, has presented a 21-point agenda to citizens, but has nothing new to offer. The party which stands as a divided house is unable to reconstruct itself from devastation it faced in the Assembly and Lok Sabha polls. Meanwhile, former Chief Minister Prithviraj Chavan, who is campaigning for the party in Pune, continues to speak as if he is the party's spokesperson in New Delhi. His speeches targeting central government policies have not attracted the attention of even Congress workers. Though Congress is in alliance with NCP on some seats in Pune, Chavan still is not sure if NCP will join the BJP government in the state and wants his bÍte noire Sharad Pawar to clarify his stand. Three former CMs including Prithviraj, Ashok Chavan and Narayan Rane who campaigned in Pune hardly touched local issues and failed to give any hope not only to voters, but also Congress workers.
MNS chief Raj Thackeray put up a Powerpoint show on development works done by his party in Nashik and development projects implemented by his party corporators in Pune. However, the local unit of the party has hardly any agenda and even the four page manifesto had nothing new to offer.
The political tone of the election will definitely have an impact on governance of the city, say experts who added that if people with no vision enter the civic body, they will spend money without any plan.
A report card prepared by NGO Parivartan highlighted that corporators largely spent their money on constructing roads and putting up benches in their wards. Barely some money was spent on strengthening of public transport, resolving the issues of like garbage, developing public spaces. Tanmay Kanitkar, who leads the NGO, said, "The word 'development' was overused in 2014 elections and has lost its value, which is really sad. But yes, there should have been more focus on civic issues. We have not seen a single party or leader talking about systematic changes that they want to bring in local self-governance. Nobody is talking about autonomy of civic bodies, decentralisation and participation of people. It is very unfortunate to see the extremely vague and superficial manifestos of all parties. More focus is on showing how opponents are bad rather than what good I could do."
"No one is serious about development. No one wants to know what citizens will need," said Vivek Velankar of NGO Sajag Nagrik Manch.
As election campaign ends, citizens remain confused on what type of civic body they will get and how quality of life they can expect.

---
There is no concept of a 'National Song', says Supreme Court
NEW DELHI: MMNN:17 Feb. 2017
"There is no concept of a 'National Song'," the Supreme Court observed on Friday.
The court rejected a plea to direct the Centre to frame a national policy under Article 51A (fundamental duties) of the Constitution to promote and propagate th National Anthem, National Flag and 'National Song'.
"Article 51A only mentions the National Flag and National Anthem. The Article does not refer to a National Song," Justice Dipak Misra observed in a short order, rejecting the prayer of petitioner and BJP spokesperson Ashwini Upadhyay.
"Therefore we do not intend to enter into any debate as far as a National Song is concerned," the Bench, also comprising Justices R. Banumathi and S.M. Mallikarjunagouda, observed.
The plea by Mr. Upadhyay said that India is a Union of States and not an association or confederation of States.
The court also rejected a prayer to make the rendering of the National Anthem compulsory in offices, courts, legislative houses and the parliament.
However, the court "kept alive" the plea that schools should play or sing the National Anthem on working days.
"Barring the singing of National Anthem on schools on every working day, other prayers stand rejected," Justice Misra said.

---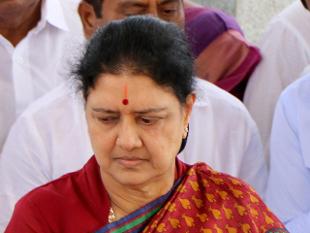 Panneerselvam camp dismisses Sasikala from AIADMK
CHENNAI:MMNN:17 Feb. 2017
A day before the crucial trust vote in the Tamil Nadu assembly, AIADMK faction war intensified with party's presidium chairman E Madhusudanan sacking party's interim general secretary V K Sasikala, her nephew and deputy T T V Dinakaran and another relative S Venkatesh from the primary membership.
Madusudhanan asked party cadres not have any connection with Sasikala and two of her relatives.
A week ago, Sasikala had sacked Madhusudhanan as presidium chairman and replaced him with senior party leader K A Sengottaiyan. While dismissing from the primary membership of the party, Sasikala said Madhusudanan had violated the party's principles and brought disrepute to it.
Sasikala has been lodged in the Parpana Agrahara prison in Bangalore the Supreme Court upheld the trial court verdict in the disproportionate assets case.
"Sasikala has several criminal cases pending against her and is also involving herself in anti-party activities. Therefore, she has been removed from the primary membership of the party," said Madusudhanan in an AIADMK letterhead addressed from the party headquarters at Royapettah.
He said Sasikala wrote an apology letter in 2012 stating that she would not involve herself in politics. It was only based on this letter, former chief minister J Jayalalithaa readmitted her into her residence, Veda Nilayam in Poes Garden, said Madhusudanan.
Incidentally, Sasikala readmitted Dinakaran and Venkatesh, after the Supreme Court upheld the trial court's verdict in the DA case. She had made Dinakaran the deputy general secretary of the party too.
Madhusudhanan joined the Panneerselvam camp last week saying his conscience was urging him to join OPS's camp. A former minister, Madhusudanan is one of the long-time members of the AIADMK.
The newly sworn in Edappadi K Palaniswami ministry will seek a vote of confidence in the assembly at 11am on Saturday. The Sasikala camp claims the support of 124 MLAs. More than 100 MLAs in Sasikala camp are staying at a resort in Koovathur. They would continue to stay there till Saturday and attend the vote of confidence in the assembly.

---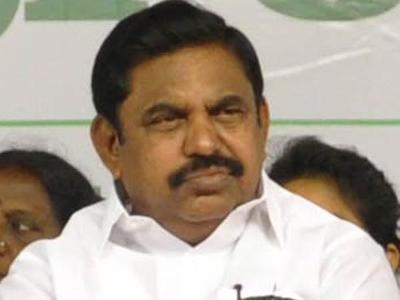 Tamil Nadu Governor appoints Edappadi K Palaniswami as chief minister
CHENNAI: MMNN:16 Feb. 2017
Tamil Nadu Governor C Vidyasagar Rao on Thursday appointed Edappadi K Palaniswami as chief minister. The Governor invited him to form the ministry at the earliest.
The governor requested the chief minister-designate to seek the vote confidence of the assembly within 15 days.
His appointment is in acceptance of the "letter of submitted by Palaniswami on Tuesday that he was elected as the leader of the AIADMK legislature party at a meeting of the party MLAs held on that day," a Raj Bhavan press note said.
Rao conveyed his decision to Palaniswami when the latter visited Raj Bhavan at 11.30am, along with party presidium chairman K A Sengottaiyan and senior ministers Dindigul C Sreenivasan and P Thangamani.
Palaniswami has claimed that he has the support of 124 legislators, while the O Pannerselvam camp had that of only 10.
Palaniswami, the strongman of Salem district, was chosen as the legislature party leader on Tuesday, hours after Supreme Court upheld the Bengaluru special court verdict convicting AIADMK interim general secretary V K Sasikala in the disproportionate assets case.
"His name was proposed by none other than Sasikala herself," said a senior leader. alaniswami has the strong backing of Sasikala. Sasikala had preferred Edappadi to Panneerselvam to take over the reins of the government soon after Jayalalaithaa's demise. But Panneerselvam won the race with the Centre's backing, sources had confirmed.
The Jayalalithaa loyalist, Palaniswami rose in ranks, apparently due to his proximity to Sasikala clan.

---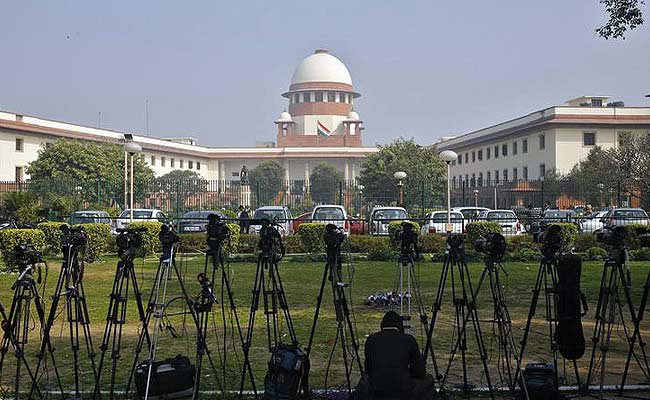 What Supreme Court told Google, Microsoft, Yahoo On Sex Determination Ads
NEW DELHI:MMNN:16 Feb. 2017
Internet search engines - Google, Yahoo and Microsoft's Bing - were ordered by the Supreme Court on Thursday to appoint internal expert body to remove advertisements on sex-determination tests barred by law.
"You can't violate the laws of the country. You must become responsive to Indian law," the top court told the three companies on a public interest petition.
The petition had drawn the court's attention to the declining sex ratio and blamed search engines for not following the law which bars advertisements or any material propagating sex determination on websites.
The court also told the Centre to advertise about the nodal agency so that people know about it and can approach the body.
India's child sex ratio dropped from 964 in 1971 to a low of 918 in 2011, according to UN data. Between 2001 and 2011, the decline was seen in more than two-thirds of the districts in the nation.

---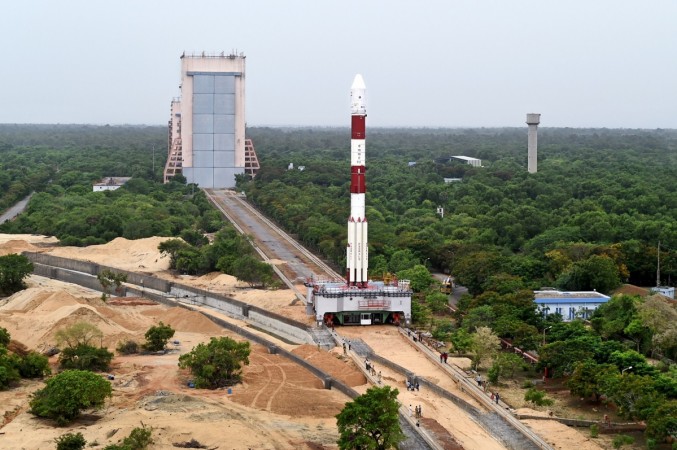 ISRO sets world record, launches 104 satellites
MMNN:15 Feb. 2017
The Indian Space Research Organisation on Wednesday scripted history by successfully launching a record 104 satellites, including India's earth observation satellite, on a single rocket from the spaceport here.
This is the highest number of satellites ever launched in a single mission.
Polar Satellite Launch Vehicle PSLV-C37 blasted off at 9:28 am from the first launch pad at the Satish Dhawan Space Centre and first injected Cartosat-2 series satellite into orbit followed by the other 103 nano satellites, including 96 from the U.S, in a gap of about 30 minutes.
As the scientists at the Mission Control centre broke into cheers, ISRO Chairman A.S. Kiran Kumar announced: "All 104 satellites successfully placed in orbit. My hearty congratulations to the entire ISRO team for the wonderful job they have done."
Earlier, the Russian Space Agency had launched 37 satellites in one go.
ISRO had earlier launched 23 satellites in a single mission in June 2015.
Prime Minister Narendra Modi congratulated Team ISRO for the successful launch.
In today's complex mission after the end of 28-hour countdown, the PSLV-C37 injected the 714 kg Cartosat-2 series satellite followed by ISRO's nano satellites INS-1A and INS-1B in an 505 km polar Sun Synchronous Orbit (SSO).
This was followed by launch of the other 101 nano satellites of overseas customers in blocks in a series of separations.
INS-1A and INS-1B will carry a total of four different payloads from Space Applications Centre (SAC) and Laboratory for Electro Optics Systems (LEOS) of ISRO for conducting various experiments, ISRO said
Cartosat-2 series satellite, with a mission life of five years, will send images that would cater to coastal land use and regulation, road network monitoring, distribution of water, creation of land use maps among others
PM lauds launch
Meanwhile, ISRO chief A.S. Kiran Kumar said at the mission control centre at Sriharikota that Prime Minister Narendra Modi has congratulated the space agency team for the successful launch.
"Congratulations to @isro for the successful launch of PSLV-C37 and CARTOSAT satellite together with 103 nano satellites!," Mr. Modi said in a tweet.
"This remarkable feat by @isro is yet another proud moment for our space scientific community and the nation. India salutes our scientists," he said.

---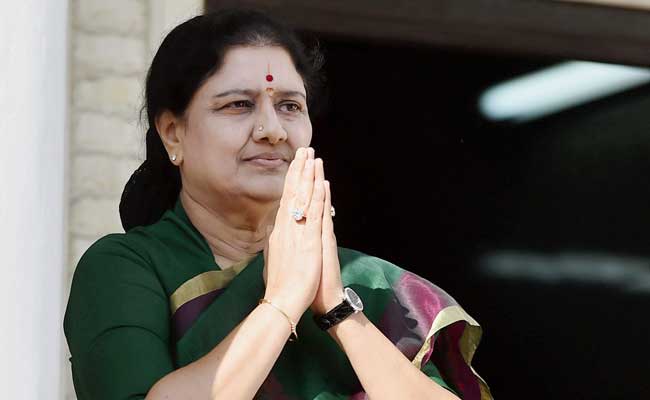 From Husband To Nephews, The Return Of All VK Sasikala's Men
CHENNAI:MMNN:15 Feb. 2017
Ahead of being jailed today, VK Sasikala executed precise action to ensure that the controls of her party, the AIADMK, will remain firmly in her clutches. Two nephews, expelled by party matriarch J Jayalalithaa in 2011 were brought back to the party by her; one of them, TTV Dinakaran, was made the party's No 2 with the title of Deputy General Secretary. Ms Sasikala retains the most powerful position of General Secretary.
As she headed in a convoy of cars to present herself in neighbouring Karnataka to be jailed, her husband, M Natarajan, who she had to publicly disown to reunite with Ms Jayalalithaa in 2012 after a falling out, spoke briefly to NDTV. "Yes, I'm in touch with Sasikala. I am going to the airport (to fly to Bangalore for Sasikala's surrender before the court)," the controversial businessman said before driving away in a grey BMW.
Ms Sasikala, a video cassette seller who also made the occasional promotional film for the AIADMK, met Ms Jayalalithaa, who had ended her blockbuster movie star career to enter politics, in the 80s. Their friendship was tested by corruption scandals, and at times, interrupted, but they always returned to each other, with Ms Jayalalithaa describing her aide as the woman who ran her house and provided her emotional support in the assertively male world of Tamil Nadu politics.
At the end of 2011, Ms Sasikala, Mr Natarajan and 12 of their relatives were ejected from the AIADMK by Ms Jayalalithaa on charges of conspiring against the party, though it was reportedly their attempt to influence administrative decisions and appointments that were a significant constituent of the large and very public estrangement. Ms Sasikala was asked to move out of Ms Jayalalithaa's bungalow in Poes Garden in Chennai. To return, months later, she had to pledge no contact with her male relatives including her husband.
When Ms Jayalalithaa died in December, his presence at the funeral, where Ms Sasikala performed the last rites, was seen by some as an audacious move. At the time, the AIADMK offered a defense. "In her moment of agony and crisis, probably Sasikala would have needed her family members around her," said V Maitreyan, a parliamentarian, who has since turned on Ms Sasikala in a feud over who should be Chief Minister now.
It is in no small measure that Ms Sasikala's family intertwined with Ms Jayalalithaa. The Supreme Court yesterday found Ms Sasikala guilty of conspiring with Ms Jayalalithaa during the politician's first term as Chief Minister in the early 90s to illegally build a fortune that included prized real estate. Ms Sasikala's sister-in-law, Ilavarasi, and her nephew, TTV Sudhakaran, were also found convicted. All three are sentenced to four years in prison In 1995, Mr Sudhakaran's wedding, an uninhibited parade of money, thousands of guests, hundreds of elephants and chefs, and saris and jewelry, turned into a sinkhole for Ms Jayalalithaa, who had adopted him as her foster son. The scale of the arrangements impelled protests and court cases, alleging that Ms Jayalalithaa had abused her office at Chief Minister. She was famously photographed with Ms Sasikala in identical silk saris, laden with gold, including matching waistbands. The politician disowned Mr Sudhkaran a year later, when she was also voted out.
It is Mr Sudharakan's brother who has been given made the party's deputy chief today. Justifying his return two months after Ms Jayalalithaa's death, Ms Sasikala said he had "apologized in writing and in person". The other nephew who's back in the AIADMK fold is Dr S Venkatesh.
Ms Sasikala's family, disparagingly dubbed "the Mannargudi mafia" after their hometown, was one of the reasons why public anger surged when the AIADMK revealed it had picked her to replace O Panneerselvam as Chief Minister about 10 days ago. Online campaigns like #SasiakalaNotMyCM also ridiculed the positioning of a political novice for the state's top job.
With Mr Panneerselvam refusing to surrender office, Ms Sasikala has nominated loyalist and minister E Palaniswamy as the AIADMK's presumptive Chief Minister. It's now up to Gvoernor C Vidyasagar Rao to decide who should be given the chance to prove a majority in the legislature, when, and how.

---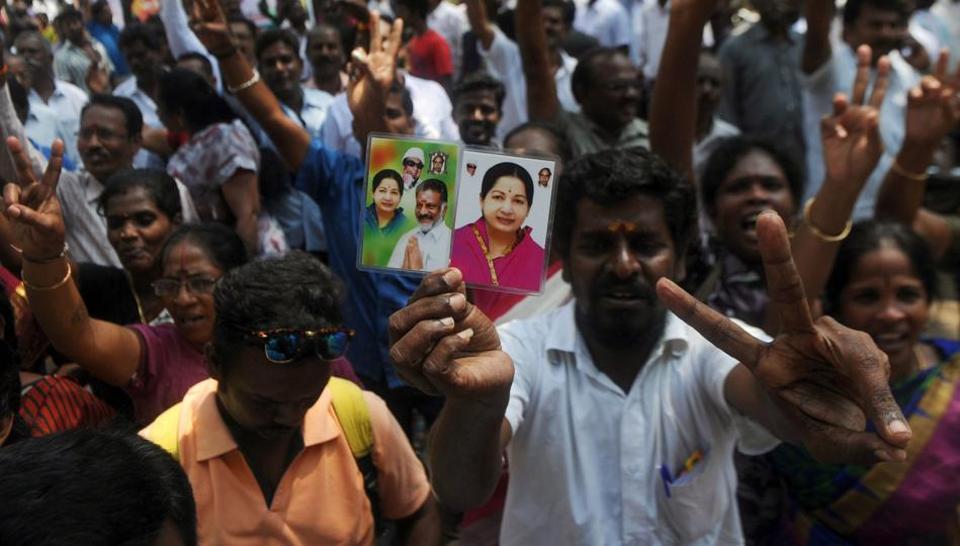 Sasikala DA case: All-out war in AIADMK; Panneerselvam expelled, Palaniswami eyes CM post
MMNN:14 Feb. 2017
Tamil Nadu minister Edappadi K Palaniswami was nominated the AIADMK legislature party leader and caretaker chief minister O Panneerselvam was expelled from the primary membership of the ruling party on Tuesday.
The move came shortly after the Supreme Court convicted VK Sasikala, AIADMK general secretary and leader of the legislature party, in a 21-year-old assets case.
Sasikala has been locked in a bitter turf war with Panneerselvam, who made a dramatic volte-face last week to claim that he was forced to resign as chief minister by a section of party legislators. He had earlier resigned to make way for Sasikala, who was vying for the state's top job.
Apart from Panneerselvam, Sasikala also sacked 19 leaders. All of them were dismissed on charges of acting against the AIADMK's policies and principles.
Those sacked included school education minister K Pandiarajan and former ministers C Ponnaiyan, PH Pandian, Natham R Viswanathan, KP Munusamy and P Mohan
Sasikala's conviction meant that she would have to stay four years in jail and could not contest elections for another six years. The axe on Panneerselvam, who thwarted Sasikala in the AIADMK succession war after Jayalalithaa's death, is being viewed as an attempt to reinstate one of her loyalists in charge of the party.
Shortly before the AIADMK move, Panneerselvam harped on unity and said: "Let us forget the differences, temporary fight and come together to defeat the Opposition waiting to split the AIADMK."
And after his expulsion, he said: "Amma's atma is still around us and will guide us on the right path...Amma's good governance and people welfare programmes will continue and follow the path of Amma."
He told people to stay calm and said: "We will form a government without the help of any other party."
But the indications were clear. In the AIADMK power struggle, Palaniswami is now being viewed as a front-runner for the CM post. Palanisami, a powerful leader from Salem, has contested and won four elections. He is the minister for highways and ports.
Palaniswami urged Tamil Nadu governor Vidayasagar Rao to let him form the government. In a letter to Rao, the AIADMK leader said: "I may be given appointment to submit the list of AIADMK MLAs supporting me as Leader of the AIADMK Legislature Party... I may be invited to form the cabinet."
But Panneerselvam's camp rejected the appointment of Sasikala loyalist Palaniswami. "Nobody has the authority to elect anybody," said Pandiarajan, a leader considered close to Panneerselvam.

---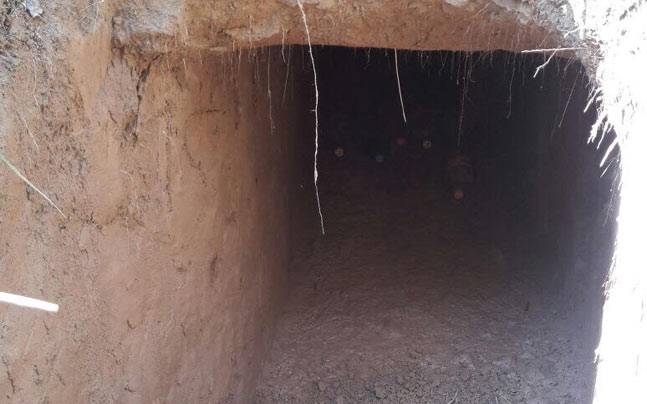 BSF detects tunnel at international border in J-K's Samba, foils possible infiltration bid
Srinagar:MMNN:14 Feb. 2017
In a major success to curb attempts of infiltration from across the international border with Pakistan, the BSF authorities today detected yet another tunnel on the border in Ramgarh sector of Samba in Jammu region.
"With the timely detection of tunnel having an opening on our side, a major infiltration bid has also been foiled," a statement by the BSF said.
HERE IS WHAT YOU NEED TO KNOW
As per the statement, the BSF officials came to know about a hole in the fields near a post of Ramgarh early today morning.
A bulldozer was pressed into service which dug into it and found the tunnel.
According to the BSF, the tunnel was yet to be completed. The force, in its statement, also said that many militants were desperate to cross the border as has been monitored by the troops.
In view of security scenario on the international border of Jammu region in the past few months, the BSF has taken various innovative measures to ensure full proof security after assessment of various threats from Pakistan.
During an anti tunneling exercise on February 13, 2017, a vigilant BSF patrol team carrying out in-depth scanning of area, found a place at the international border in Ramgarh sector suspicious and detected a tunnel of approximately 20 metre long.
The tunnel's origin is found to be from Pakistan, ending at a distance of approximately 20 metres ahead of the Border fence.
The tunnel was yet to be completed and was detected well before it could reach close to the fence.
Efforts of alert BSF troops deployed in our multi-tiered counter-infiltration grid once again resulted in neutralising the Machiavellian volition of terrorists in deep connivance with the Pak Rangers.
There are regular inputs about presence of terrorists in Pak border villages desperately looking for infiltration into the Indian soil. However, BSF troops are extremely vigilant and are prepared to foil any such bid.

---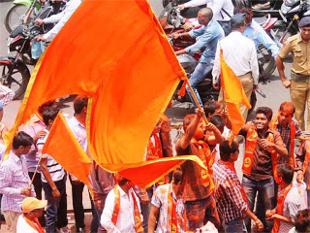 Stop peeping, focus on governance: Shiv Sena tells PM Narendra Modi
MUMBAI: MMNN:13 Feb. 2017
In a vitriolic attack on Prime Minister Narendra Modi over his jibe at Manmohan Singh, bickering ally Shiv Sena today asked him to stop peeping in others' bathrooms, maintain the dignity of his office and concentrate on governance instead of threatening opposition parties by flagging their horoscopes.
"Modi, while campaigning in UP, threatened that he has the horoscope of opposition parties while Chief Minister Akhilesh Yadav retorted by saying horoscopes of all are freely available on internet. This is an example of how low the level of campaign has plummeted," the Sena said in an editorial in party mouthpiece 'Saamana'.
"At least the PM and the CM should not be a part of such mudslinging. The Chair has immense integrity and the person occupying it should make sure its dignity is upheld," it said.
"What has to happen in UP polls will happen. But the PM should concentrate on Delhi and the CMs on their states. One should not peep into others' bathrooms. This should be avoided," it said, alluding to Modi's 'raincoat' remark targeting former PM Manmohan Singh and the subsequent retort to it by Congress vice president Rahul Gandhi.
The Sena said the use of government machinery by those holding constitutional posts to threaten opposition parties amounts to "political corruption."
"But all these are taking place openly. The PM and the CM, while campaigning, threaten, challenge, make announcements and promises. Under which rule of law could they do this," it questioned.
"You have the Opposition's horoscopes because you are in power. By removing their 'kundalis' (horoscopes), you are in a way abusing your power. You are not elected to power to do this. Your horoscope too will be available to your successors once you step down from power," the editorial said.
On Modi's jibe at Akhilesh Yadav, the Sena said if law and order problems persist in UP and women are unsafe, what are the BJP MPs elected from the state doing about the issue.

---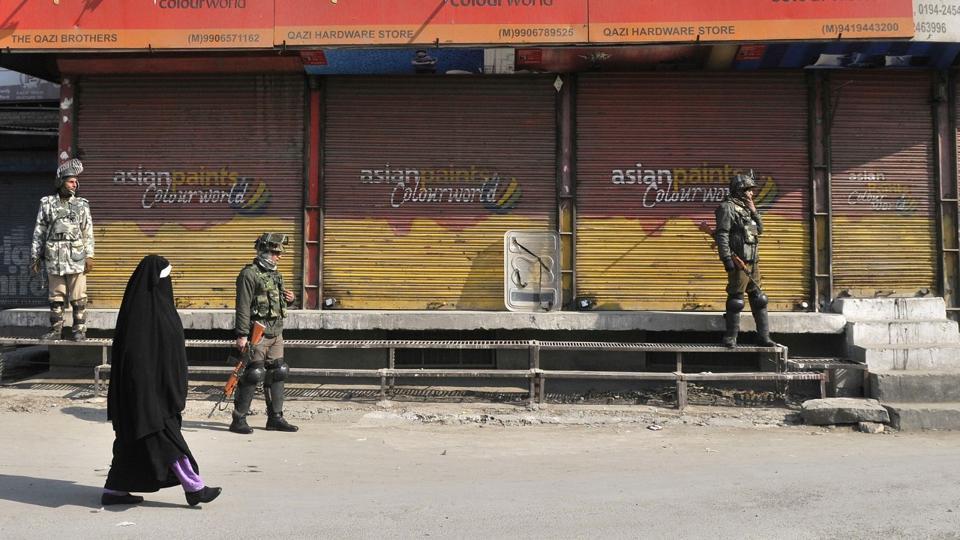 Shutdown in Kashmir after separatists' call for protest over Kulgam killings
Srinagar:MMNN:13 Feb. 2017
Normal life was affected in Kashmir on Monday due to a shutdown called by the valley's separatist leadership to protest the killing of two civilians in an encounter on Sunday in south Kulgam district.
Syed Ali Geelani, Mirwaiz Umar Farooq and Mohammad Yasin Malik had called for a complete shutdown on Monday and a "Kulgam Chalo" march on Wednesday against the killings.
The killing of the two civilians - one caught in the crossfire during the encounter and the other when forces fired to quell protests in the area - has raised apprehensions of deterioration of the ground situation in Kashmir.
Two soldiers and four militants were also killed in the encounter.
Major markets in Srinagar remained closed and streets were deserted. Reports said that restrictions were imposed in some parts of south Kashmir on Monday morning. However, curfew has not been enforced by the administration in any part.
"Mousam theek hua nahi ki halaat kharab ho gaye (The weather has just begun to improve and the situation is already bad)," said a businessman from Srinagar as he looked at the closed shop shutters on the main road.
Kashmir has just limped back to normalcy after months of shutdown and curfew last year over the death of Hizbul Mujahideen militant Burhan Wani and the financial loss to various sectors of the economy have been estimated at hundreds of crores.
There were strong rumours on WhatsApp groups about internet services being snapped in the valley in view of the law and order situation. However, authorities soon clarified that no such steps have been taken.
The Hurriyat statement had said that it was "use of brute force against civilians in Frisal Kulgam" and termed it "as worst kind of state terrorism".
The opposition National Conference (NC) demanded an "impartial and time-bound probe into the killing" while the High Court Bar Association has also condemned "the brutal act of firing on the unarmed civilians" and supported the strike call by separatists.
Police, in a press statement, that investigation has been started in the case of the civilian killed during the protest.
Government spokesperson and education minister Naeem Akhtar regretted the loss of lives.
"We will look into the matter and will try to find out all the circumstances that led to such a damage at the place," he told a local news agency.

---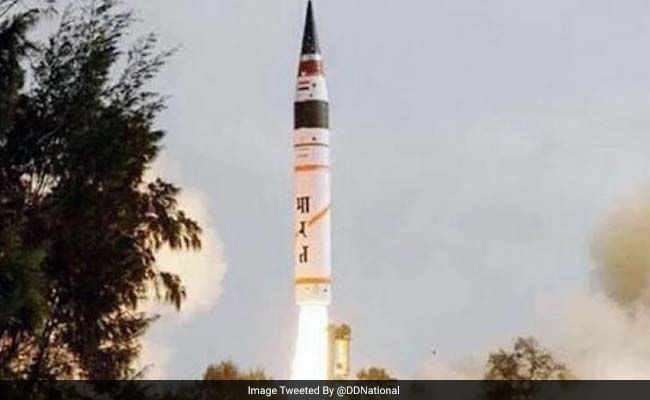 India Successfully Test-Fires Star Wars-Type Interceptor Missile
BHUBANESWAR: MMNN:11 Feb. 2017
India today successfully tested a Star Wars-type interceptor missile that can hit an incoming ballistic missile, achieving a significant milestone in the direction of developing a two-layered Ballistic Missile Defence system. The interceptor was launched from Abdul Kalam Island (Wheeler Island) off Odisha coast at 8 am this morning.
"PDV (Prithvi Defence Vehicle) mission is for engaging the targets in the exo-atmosphere region at an altitude above 50 km of earth's atmosphere. Both, the PDV interceptor and the two-stage target missile, were successfully engaged," said a Defence Research Development Organisation (DRDO) official, according to news agency.
The target was developed for mimicking a hostile incoming Ballistic Missile launched from a ship anchored at Bay of Bengal and interceptor was launched from Kalam Island. In an automated operation, radar based tracking system detected and tracked the hostile ballistic missile.
This is DRDO's latest test towards developing an anti-ballistic missile (ABM) shield, to protect Indian targets against nuclear-tipped ballistic missiles fired from Pakistan or China.
The DRDO, sources say, has been working to master this capability and this is now ready for use. This is an essential defence mechanism since both Pakistan and China have nuclear tipped ballistic missiles aimed at India.
This was only the second time the hostile Missile was intercepted at 100 km and sources say only a handful of countries have this similar capability.
Congratulating the scientists, PM Narendra Modi said, "Today our scientists have made a missile that could attack an incoming missile in the sky, only 4-5 countries in the world have done this."

---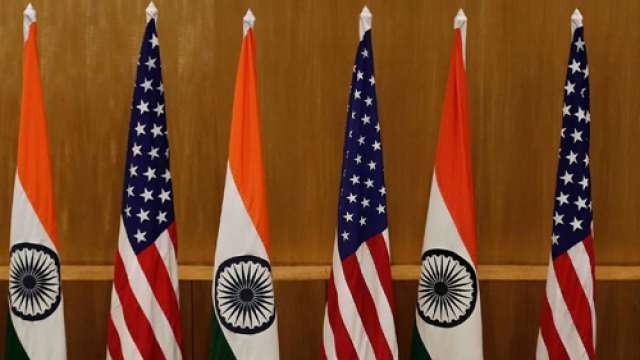 'Much more' gender discrimination in US than India, claims Union Minister YS Chowdary
New Delhi:MMNN:11 Feb. 2017
India is being wrongly pictured as a country where violence is inflicted on women as there is "much more" gender discrimination in countries like the US, Union Minister YS Chowdary has said.
"Our country is being pictured as a place where there is violence against women. I feel it is not entirely true. There is violence everywhere. There is much more discrimination in America.. more than India," he said at the first National Women's Parliament.
Women have always enjoyed tremendous respect in India and that the country has opened up in terms of educating and employing women, he noted.
Chowdary said the fundamental reason for women lagging behind was "attitude and mindset" and people should realise the importance of "interdependency" between male and female.
He rued while impetus is being given to women empowerment, the fairer sex was practising double standards as a "mother wants her son to do better in life first".
A three-day National Women's Parliament is being organised by the Andhra Pradesh Legislative Assembly with the theme of 'Empowering Women - Strengthening Democracy'.
Buddhist spiritual leader the Dalai Lama, Union Ministers M Venkaiah Naidu and P Ashok Gajapati Raju, AP Chief Minister N Chandrababu Naidu, Puducherry Lieutenant Governor Kiran Bedi, Bangladesh Parliament Speaker Shirin Chaudhury, Gandhian Ela Bhatt, actress Manisha Koirala and many other dignitaries had attended the inaugural event on Friday.
The vision of NWP is to enable and encourage social, political and economic empowerment of women in all strata of the society. One of the objectives of NWP is to generate new ideas, theories and ideologies for women empowerment.

---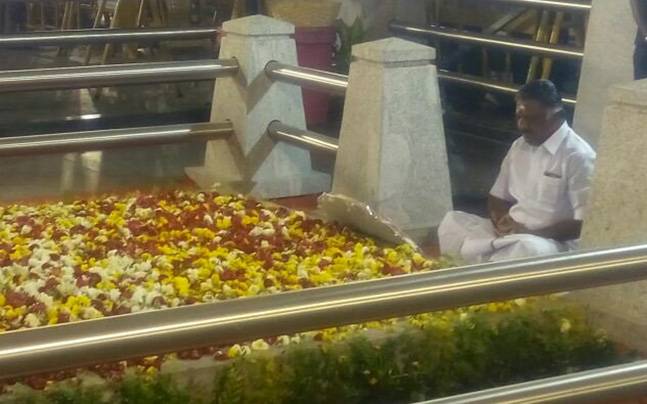 OPS vs Sasikala: 7 most important developments since last night you should know
NEW DELHI: MMNN:8 Feb. 2017
A lot has happened since O Panneerselvam's surprise protest that began from Jayalalithaa's memorial at Marina Beach last night. We bring you five top developments.
If anyone thought Tuesday afternoon's developments were the high point of Tamil Nadu politics, they had another thing coming.
The drama had only just begun.
A little past 9 pm, Tamil Nadu Chief Minister O Panneerselvam made his way to Jayalalithaa's memorial at Marina Beach and sat in silence. That marked the beginning of his unexpected protest.
After sitting in meditation for more than 40 minutes, OPS told waiting journalists that he was practically usurped from his chief ministerial position. He insisted he was Jayalalithaa's choice for the chief ministerial position and that Sasikala and her supporters threatened and forced him to resign from the top post.
"I will withdraw my resignation, if people wish... I would fight to save the party and the goodwill of Jayalalithaa's legacy," he said.
Sasikala expels Panneerselvam
Soon after OPS declared his rebellion, AIADMK general secretary VK Sasikala called for an emergency meeting at Poes Garden. After a three-hour long meet, she came out of her residence and announced to a wave of supporters and media persons that O Panneerselvam will be expelled from his post of AIADMK Treasurer.
She also accused OPS of conniving with DMK in his rebellion. "In recent assembly session, opposition leader (Stalin) and Panneerselvam exchanged warmth, they were smiling at each other," she told ANI.
Sasikala maintained there was no rift within the party and that she never put pressure on OPS to quit.
Panneerselvam hits back
Soon after his expulsion from the party post, OPS hit out at Sasikala. "I was appointed treasurer by Amma and no-one can take away my post. I don't fear anybody and DMK is no way involved in it," he said.
"Wait and see what happens today (Wednesday)," he added.
He also took a shot at Sasikala for a her 'smiling' comment, and his response made him an instant hit on social media. "Looking at opposition leader and smiling at them isn't a crime. I think smiling is not a crime," he said.
"To Sasikala, The biggest difference between human beings and animals is that only humans can smile - CM with a smile," said a tweet on his page @CMOTamilNadu.
OPS becomes an overnight sensation
His sudden decision to rebel and his on-point response to Sasikala made Panneerselvam a people's favourite almost instantly.
It is worth noting here that Sasikala is hardly a favourite among the people of Tamil Nadu, in lieu of her connections with the Mannargudi mafia and her involvement in several corruption cases.
So when OPS resigned, many thought they will have to sit back and accept Sasikala's elevation, but the caretaker chief minister's subsequent rebellion brought some much needed hope to many.
This emotion was widely visible on social media as well. #IsupportOPS emerged as top trend in India and traveled as far as Dubai overnight. People sent their kudos and regards to OPS and even went on to dedicate countless memes to him.
OPS also emerged as a clear choice of the people in several Twitter polls floated by various users, including the CM himself.
OPS meets press, set to meet TN Governor
O Pannerselvam addressed the media early Wednesday morning, and gave a statement on his tussle with Sasikala amid high security and a mob of journalists.
"If party cadres ask me to withdraw my resignation, I will do it," he reiterated. OPS also said he would reach out to Deepa Jayakumar (Jayalalithaa's niece) and seek her support.
"I have always respected Amma's brother's children. I will give Deepa the respect she deserves," he said. Furthermore, he raked up the controversies surrounding Amma's death and said he will launch a probe into it.
Based on what OPS said, a rift may be in order for AIADMK.
Panneerselvam is readying to meet Tamil Nadu Governor Vidyasagar Rao as soon as he returns to Tamil Nadu and brief him about the current political scenario. He plans to hand over a list of his supporters, and explain to Rao how he was forcefully made to resign.
He claims he has support of 50 MLAs and intends to seek a floor test to prove his majority.
Election Commission questions Sasikala's elevation
In yet another twist to the story, the Election Commission sought details about Sasikala's elevation to the party's top post, including a copy of the AIADMK resolution that made it happen.
"No rules were followed by the AIADMK in selecting Sasikala as the party's temporary General Secretary," it said.
This could imply that Sasikala has no authority to remove Panneerselvam as an AIADMK treasurer or even member.
Sasikala hits back, calls OPS a traitor
After a long meeting with party members, Sasikala made an official address to the media and called the acting Tamil Nadu Chief Minister a traitor. She further insisted that the party remained united, regardless of OPS' claims that he has the support of at least 50 MLAs.
She finished her speech with a popular song from Tamil cinema legend and iconic former CM of the state MGR's film 'Acham Yenbadhu Madamaiyada'. The song translates as fear is foolishness.

---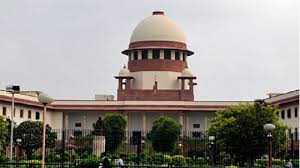 SC issues contempt notice to Calcutta HC judge CS Karnan; directs him to refrain from taking judicial work
New Delhi:MMNN:8 Feb. 2017
A seven-judge bench of the Supreme Court on Wednesday issued a contempt notice to Calcutta High Court Judge CS Karnan, after taking suo motu cognisance of its contempt.
The seven-judge bench headed by Chief Justice JS Khehar heard the matter and Justices Dipak Misra, J Chelameswar, Ranjan Gogoi, MB Lokur, PC Ghose and Kurian Joseph heard the matter.
Justice Karnan had on February 15, 2016, stayed his transfer order after the apex court asked the chief justice of Madras High Court not to assign any judicial work to him. The same day the apex court had suspended Justice Karnan's order and made it clear that all administrative and judicial orders passed by him after the issuance of the proposal of his transfer from the Madras High Court to the Calcutta High Court shall remain stayed till further orders.
However, a week later, the judge had admitted that he had issued an "erroneous" order due to his "mental frustration resulting in the loss of his mental balance".
The court has asked Justice Karnan to appear in person before it on February 13 and directed him to refrain from taking judicial and administrative work. Justice Karnan is also directed to return all judicial and administrative files in his possession to Registrar General of the Calcutta High Court.
Meanwhile, Attorney General Mukul Rohatgi termed the public communications of Justice Karnan as "slanderous" and "disparaging" to the system of administration of justice.
However, the Supreme Court said, "We must be as careful as we can. It has to be established whether Justice Karnan wrote those communications."

---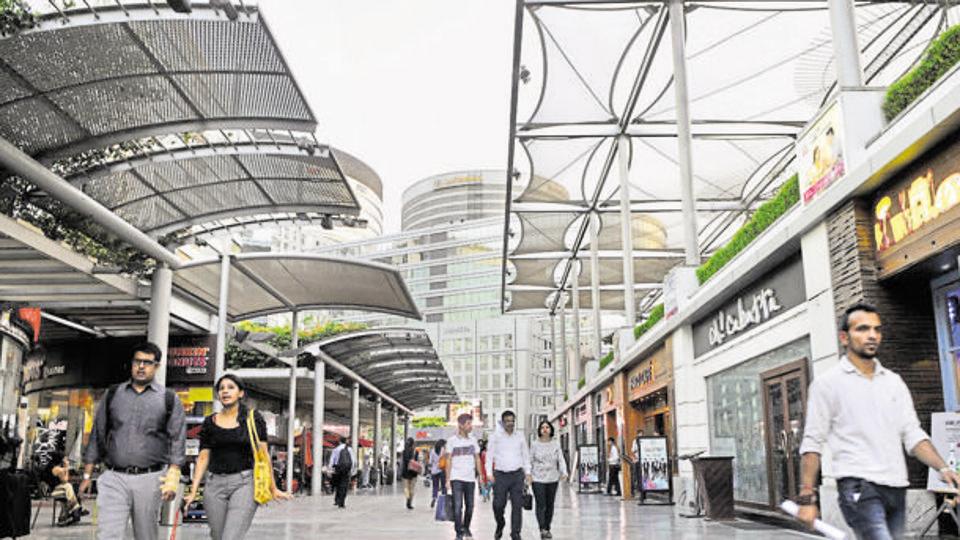 34 top-end pubs, bars in Gurgaon's CyberHub could go dry from April 1
Gurgaon: MMNN:7 Feb. 2017
Thirty-four pubs and bars in Gurgaon's upscale DLF CyberHub, near the Delhi-Gurgaon Expressway, are staring at an uncertain future after the Supreme Court mandated that sale of liquor will not be allowed within 500 metres of national and state highways.
The excise department has also identified another 109 pubs and 43 liquor vends that would lose their licences on April 1 in compliance with the apex court order.
The bars in several five-star hotels and resorts, located along the expressway, also fall within the red zone.
On December 15, the Supreme Court had directed states and union territories to stop sale of liquor within 500 metres of national and the state highways, as well as on service lanes along highways.
The court also directed the administration and the police departments of all states to chalk out a plan for enforcement within a month.
The closure of the 43 liquor vends could result in a loss of Rs 70.81 crore in revenue per year.
Some pubs and bars in the Sector 29 market will also be affected. A number of such outlets are also located along Sohna Road.
"We will comply with the orders of the Supreme Court. We have conducted a survey and will shortly submit the report to the headquarters," said Aruna Singh, deputy excise and taxation commissioner, Gurgaon.
Pub owners are planning to meet the excise department officials to get more clarity on the matter.
"Restaurants are being targeted unjustifiably. A restaurant is the safest place for an individual to drink and at least more than three-and-a-half lakh employees face the risk of losing jobs," said Arvind Kumar, general manager, The Wine Company.
"Due to a lack of description in the ruling, all food and beverages outlets have come under the scanner. Let's hope that the Supreme Court will explain this and give us a realistic guideline of the ruling," Goumtesh Singh, owner, Raasta Cafe.

---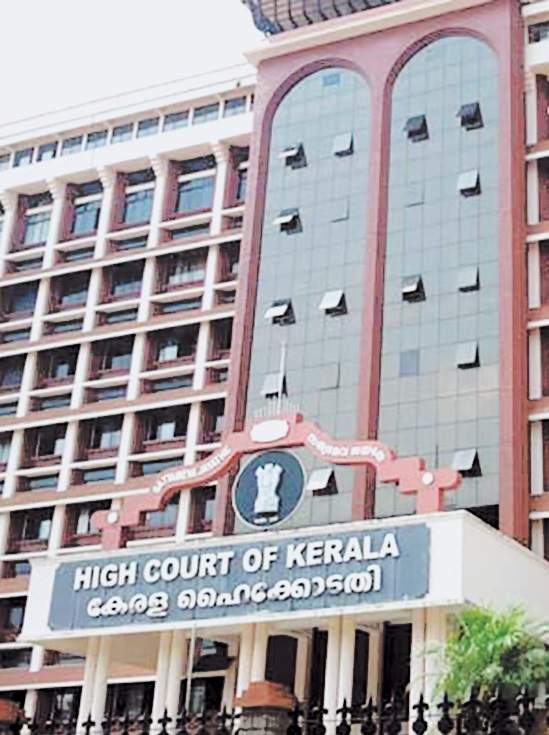 'Women can't be lured into sex more than once on marriage promise'
KOCHI:MMNN:7 Feb. 2017
Acquitting an accused in a rape case, the Kerala High Court observed Tuesday even a common/uneducated woman cannot be lured into sex more than once or twice on a promise of marriage.
The Ernakulam native was booked on charges of rape following a complaint by an engineering graduate alleging the accused had sexual intercourse promising to marry her. The court issued the order while allowing a petition filed by the accused challenging the Ernakulam Sessions Court order awarding seven years imprisonment in the rape case.
The prosecution case was that the accused - under a false promise of marriage - enticed the woman, took her to a hotel room in Ernakulam where he subjected her to sexual intercourse by force, and thereafter repeated the act on three occasions at her residence. It was alleged, when he retracted from the promise, the woman made an attempt to commit suicide in 2008. Later, she lodged a complaint alleging rape.
The court held this was a clear case of consent and the sexual intercourse was not at any time vitiated by any false promise.
"An analysis of the evidence given by the lady will show the lady had intercourse with the accused on many occasions at her residence. Even a common lady or an uneducated lady cannot be deceived more than once or twice on a promise of marriage," the court observed.
"The lady is well educated with a degree in Engineering. It is quite unbelievable she could be easily deceived on a marriage promise on several occasions. Three or four instances were at her residence when her parents were away. A detailed probe was not required in this case to find the sexual intercourse she had with the accused at her house was with her consent."
The court also considered a letter written by the victim to another woman. The letter clearly showed she had an illicit affair with the accused. "Consent for sexual intercourse is well discernible from the letter admitted by the lady," court said.

---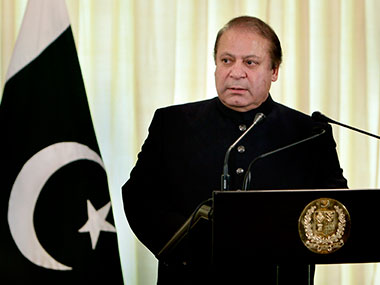 Jammu and Kashmir is core dispute between India and Pakistan: Nawaz Sharif
NEW DELHI: MMNN:6 Feb. 2017
Upping the ante, Prime Minister Nawaz Sharif said on Sunday that Kashmir is the "core dispute" between India and Pakistan and the dream of peace and prosperity of the people of the region will remain elusive without resolving the issue.
Describing Kashmir issue is the "unfinished agenda of partition and the oldest disputes in the UN Security Council, Sharif said "for the last seven decades India has denied the people of Kashmir the right to self-determination promised to them by the international community through numerous UN Security Council resolutions".
He was speaking on the occasion of 'Kashmir Solidarity Day'.
"The people of Pakistan join their Kashmiri brothers and sisters in observing Kashmir Solidarity Day today to reaffirm our moral, diplomatic and political support to the legitimate struggle of the Kashmiri people for their basic human rights, especially the right to self determination enshrined in the relevant UN Security Council resolutions," Sharif said.
Pakistan, he said, "strongly condemns the systemic state terrorism and brutal killings of the innocent people of Kashmir by Indian forces".
"However, all the Indian brutalities have failed to deter the people of Kashmir from their cause for freedom from Indian subjugation," he said.
Pakistan calls upon the international community to raise its voice in seeking an end to the "gross violations of human rights and the reign of terror unleashed by Indian forces" in Kashmir and fulfill the promises it made with the people of Jammu and Kashmir 70 years ago, he said.
"Jammu & Kashmir is the core dispute between Pakistan and India. The dream of peace and prosperity of the people of this region will remain elusive without resolving this dispute in accordance with the UN Security Council resolutions," Sharif said.
"We urge India to stop bloodbath in....Kashmir and allow the holding of free and fair plebiscite under the UN auspices," he added.

---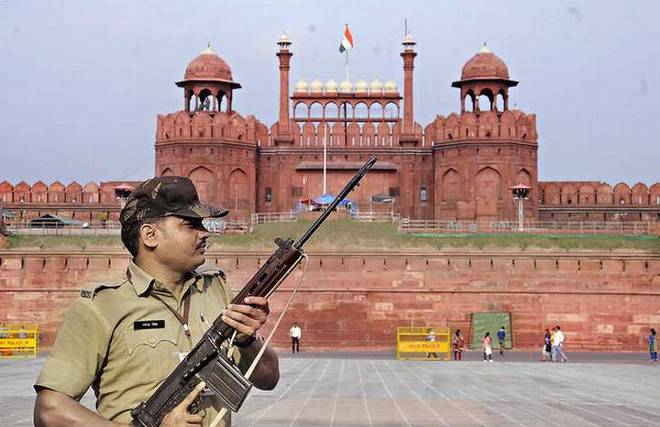 Explosives found at Red Fort
New Delhi:MMNN:6 Feb. 2017
Explosives and ammunitions were found at Red Fort on Sunday during a cleaning operation by the ASI. The matter was reported to the police on Monday morning and the monument has beem cordoned off, with bomb squads and police teams on the spot.
Deputy Commissioner of Police (North) Jatin Narwal said some ammunutions and explosive boxes were discovered in one of the wells behind the Publication building.
It is learnt that the team could not identify the objects initially but later grew suspicious of it and informed the matter to the police.
"Police after cordoning the area immediately informed the NSG and Army. NSG Bomb disposal teams are also at the spot," said Mr. Narwal.
The police suspect these explosives are from the colonial era and not a security breach. Investigations are on, they said.

---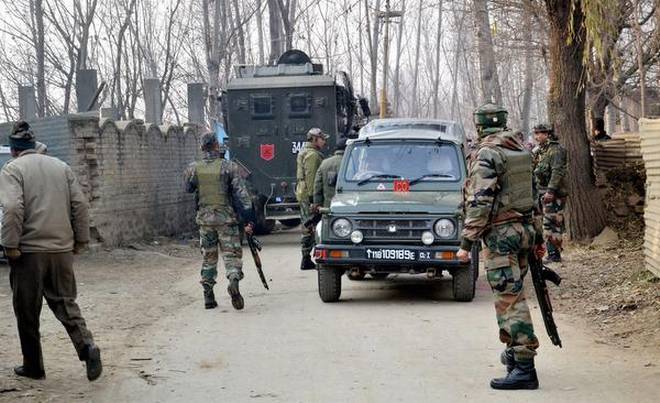 Two Hizbul militants killed in Baramulla
NEW DELHI: MMNN:4 Feb. 2017
Two Hizbul Mujahideen militants were killed in an operation by the security forces in Baramulla's Sopore area, 55 km away from Srinagar, on Saturday. Sources said the slain militants were identified as Hizbul Mujahideen commander Parvaiz Ahmad from Galoora Handwara and Umar Ghazi.
A Srinagar-based Army spokesman told The Hindu that two militants have been killed and ammunitions were recovered from the encounter site.
The operation was carried out by a special operation group of the police and the Army's 52 Rashtriya Rifles in Amargadh village in the morning.
Preliminary reports suggest that there was a brief encounter between the militants and the security forces.
Two policemen were also injured in the incident.

---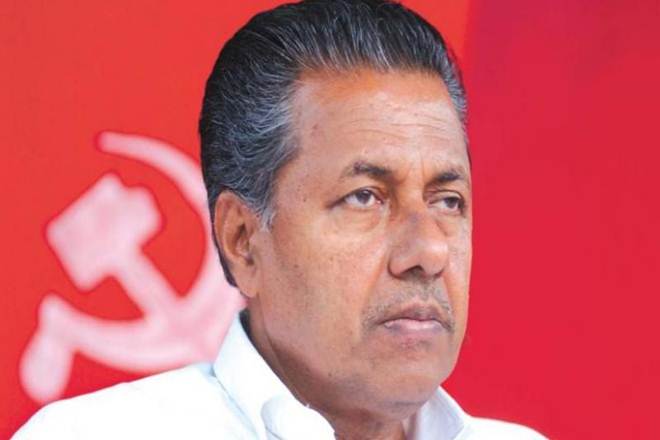 Kerala CM writes to PM Narendra Modi, raises concern over 'treatment' to E Ahamed by RML Hospital
New Delhi:MMNN:4 Feb. 2017
Kerala Chief Minister Pinarayi Vijayan has written to Prime Minister Narendra Modi requesting an enquiry into Former Union Minister E Ahamed's death, saying the situation should've been handled in "humanitarian" way. In the letter, Vijayan asserts that the protocol of treatment provided to Ahamed by the Ram Manohar Lohia (RML) hospital and the treatment of the late politician's family by the hospital administration have raised serious concerns.
"Needless to say that the situation should have been handled in a humanitarian way. To allay the apprehensions of his family, colleagues and the people of Kerala, I request that the entire matter may kindly be enquired into. I would also like to suggest that steps may be taken to avoid such incidents in the future," Vijayan said. However, the Chief Minister appreciated the 'kind gesture' by the Prime Minister of paying his last respects to E Ahamed by visiting his residence in the national capital.
Congress leader K. C. Venugopal on Friday gave an adjournment motion notice in the Lok Sabha, alleging unethical approach by the RML Hospital and government towards former union minister and his family. In his adjournment motion, Venugopal said, "The unethical approach from the hospital officials and the government towards Veteran parliamentarian Shri. E. Ahmed and his family members during his last hours has created anguish and concern among the people in the country, the same owes an explanation from the Government and an impartial investigation."
Former Union Minister and Indian Union Muslim League leader E Ahamed passed away in the wee hours of Wednesday morning at the Ram Manohar Lohia (RML) hospital, after he suffered a cardiac arrest in the Parliament on Tuesday.
The minister was admitted in a critical condition after suffering a cardiac arrest during the President's address in both Houses on Tuesday.At around 2.15 PM, he was shifted to the RML trauma centre's ICU where he was put on ventilator.
Earlier, Ahamed's family had lashed out at the administration of the RML Hospital where the veteran leader was admitted for not being allowed to meet him or even consulted regarding his medical procedures. Nazeer Ahamed, son of the E Ahamed told ANI that he and his other family members had been barred from meeting his father and were not kept in loop in regard to any medical developments.

---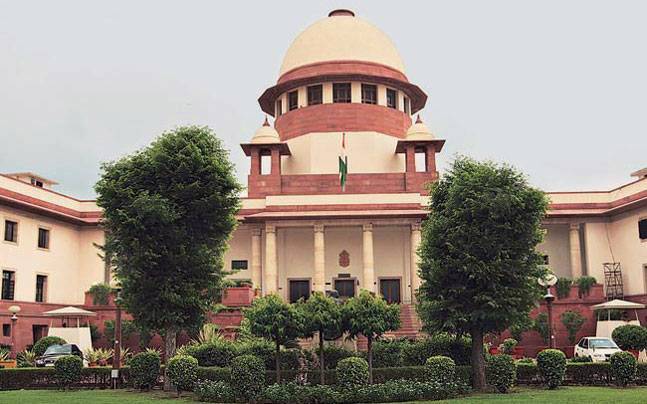 Aircel-Maxis case: SC warns of spectrum re-auction if summons are not answered
NEW DELHI: MMNN:3 Feb. 2017
Despite relief to the Maran brothers in the Aircel-Maxis deal case from the CBI special court, Maxis shareholders Ananth Krishnan, Ralph Marshall and two other companies have been pulled up by the Supreme Court for no response on the summons.
Four accused including two companies were named in the chargesheet by CBI and have repeatedly refused to appear before the special court. The Centre had also published advertisements about the Supreme Court warning in two leading newspapers of Malaysia that the license may stand cancelled.
In a lengthy hearing today before the bench headed by CJI Khehar, the top court warned Aircel, represented by Abhishek Manu Singhvi, that the spectrum of Aircel, which is being proposed for transfer to Reliance, will be auctioned off. Maxis currently holds over 99 per cent stake in Aircel according to the CAG report.
AVOID LAW GET PENALISED
Coming down heavily on Singhvi, SC warned that people evading the process of law like Ananth Krishnan, Ralph Marshall would be duly penalised. The court said that "no absconder can evade the process of law, the top court will ensure accountability".
A clearly miffed bench observed, "We are hearing that people are running away from the law and can't support the cause of such people. You are hand in gloves with such people (to the counsel for Aircel)."
CJI Khehar addressing Abhishek Manu Singhvi said, "When Indians are in other countries or had it been an Indian there would have been consequences of evading law. We will make sure that there are consequences."
SPECTRUM TO BE AUCTIONED OFF
Addressing the concerns of public banks, represented by the Attorney General, the court assured that the court will ensure that the public banks do not suffer. "We are proposing to auction the spectrum currently with Aircel on the base price of Rs 20,000 crore what Reliance is giving through the share transfer," it said.
The court added that if Krishnan and others do not answer, such orders may be passed.
The Supreme Court adjourned the matter to next Friday, giving Aircel more time to respond.

---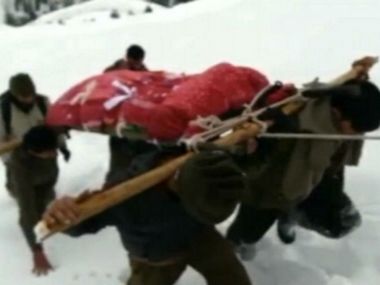 Kashmir: Army Jawan fails to get administrative help, forced to carry mother's body through snow
New Delhi:MMNN:3 Feb. 2017
An army jawan in Kashmir was forced to trek through snow for over ten hours, with his mothers body on his shoulders. After the jawan failed to get help from the local army units, he was forced to cover on foot a distance of more than 50 kilometres through five to six inches of snow in inclement weather.
Detailing the charade the army jawan had to go through in order to bury his mother, a report in India.com states that Abbas was posted in Pathankot, where he called his mother to stay with him to escape the biting cold in his village. However, his mother passed away on 28 January after suffering a cardiac arrest. He pleaded with his officials that the casket could be flown in via a chopper to his native place. But his request was rejected citing poor weather conditions.
Another report in The Asian Age states that Abbas then brought his mother's body to Army headquarters in Kupwara, hoping that he could either reach his village via road after the snow is cleared or a chopper would be arranged for him. Neither happened.
When no help arrived in over three days, Abbas after consulting few of his relatives, decided to cover the remaining stretch on foot, which is a dangerous trek and an avalanche prone zone. "The entire 52-km Chowkibal-Karnah road which passes through elevations of about 3,200 metre is avalanche-prone and an official warning against venturing out in the area stands valid for next 24 hours," The Asian Age article states.
However, ignoring the threat, Abbas, along with few of his relatives marched on through the treacherous journey to ensure a proper burial for his mother.
"It is very humiliating. I'm not able to give a decent burial to my mother. The administration kept us waiting with the body but they never sent the helicopter.. It was a dangerous trek. We were stomping through snow with my mother's body. It's an avalanche-prone zone that we were moving through," Abbas told NDTV.
"All these days we waited for the chopper. We kept calling the officers. They said it was coming but it never came...We have gone through hell all these days. The trek was dangerous and God knows how many times we thought we would not be able to make it," Nawaz, Abbas' cousin told The Telegraph.
Abbas finally reached his village on Thursday evening and performed his mother's last rites.
Meanwhile, the alleged administrative apathy brought to light stray acts of kindness from people of nearby villages who provided shelter and food to the soldier enroute the difficult trek. The villagers even helped carve out a path through the snow to help carry the casket of Abbas' mother, according to The Telegraph.
The shocking incident came to light after videos of the soldier's trek were aired on media channels. According to NDTV, while the army claimed that they had arranged for a chopper on Thursday, the family declined the facility stating as they were unsure about the weather conditions. The local administration also said that all efforts were on to remove the snow from their path.
However the family denies such claims as locals raise some pertinent questions.
Mufti Islah, a Kashmiri journalist questioned the delay in administrative help to the bereaved family in a Facebook post.
"Some 25 kilometres need to cleared of snow from Chowkibal to Sadhna top and downhill but for some strange reasons the Kupwara administration hasn't been able to do so. The body could have been easily lifted in a chopper but here too the officials have not been able to line help. The officials have now promised to fly the body to Karnah tomorrow (Thursday). The family is waiting. What else can they do," Islah writes.

---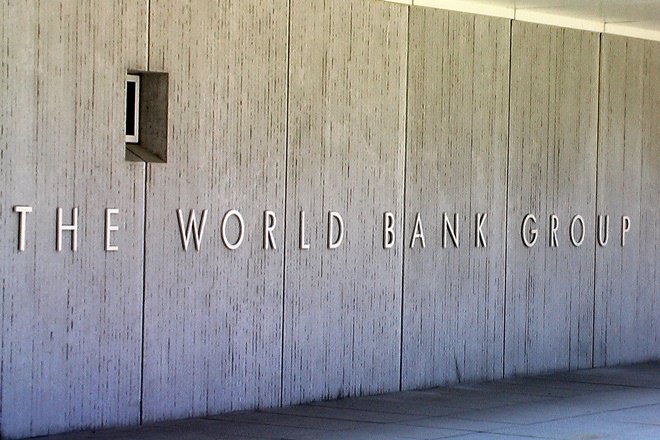 India Signs Agreement With World Bank To Improve Technical Education
NEW DELHI: MMNN:2 Feb. 2017
India has signed a $201.50 million financing agreement with the World Bank to improve the quality of technical education in the country.
"Financing agreement for credit of $201.50 million for the 'Third Technical Education Quality Improvement Programme (TEQIP III)' was signed with the World Bank here on Tuesday," the Finance Ministry said in a statement.
The project aims at improving quality and equity in engineering institutes in the states and take initiatives to strengthen sector governance and performance, it said.
"The objective of the programme is to enhance quality and equity in participating engineering education institutes and improve the efficiency of the engineering education systems in Uttarakhand, Himachal Pradesh, Bihar, Uttar Pradesh, Madhya Pradesh, Chhattisgarh, Rajasthan, the eight north-eastern states and Andaman and Nicobar Islands," the statement said.
"The project has been designed as a disbursement-linked one, that is, the World Bank loan will be disbursed on achievement of specific outcomes," it added.

---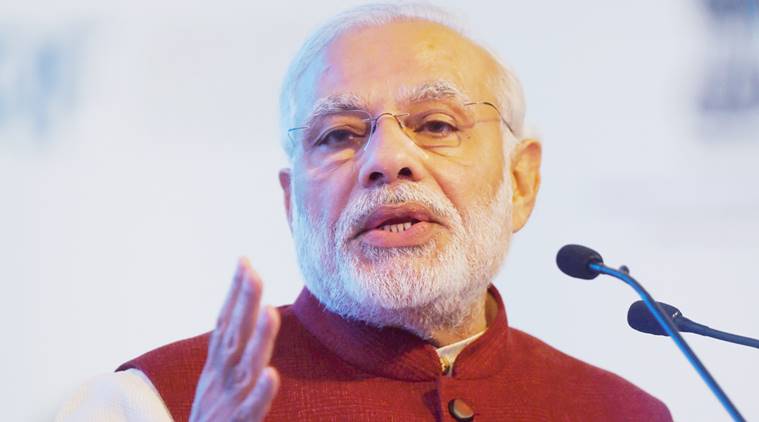 What Modinomics means: Government less a spender, more an enabler
New Delhi:MMNN:2 Feb. 2017
Narendra Modi may be anything, from Superman to Tormentor, depending which side you are on, but one thing he certainly isn't - a populist. For proof, one needn't look beyond his government's latest Budget.
The 2017-18 Union Budget has hardly deviated from the path of fiscal consolidation despite advice from many economists and corporates to show some "flexibility", especially with no signs of a private investment revival and demand destruction in the wake of demonetisation.
The Centre's fiscal deficit has been pegged at 3.2 per cent of GDP, only a tad out of line with the Modi government's original roadmap of reducing it from 4.1 per cent in 2014-15 to 3 per cent by 2017-18.
But since GDP estimates have a credibility issue, which has only gone up post-demonetisation, it may be more instructive to consider the absolute deficit numbers themselves.
Between 2007-08 and 2011-12, when the then UPA regime went on a spending binge in the name of countering the 2008 global economic crisis, the fiscal deficit soared four-fold from Rs 126,912 crore to Rs 515,990 crore.
The last two years of UPA under P Chidambaram brought this down to Rs 502,858 crore by 2013-14. That has changed little since the present government's taking office: The deficit in 2016-17 is pegged at Rs 534,274 crore (revised estimates) and budgeted at Rs 546,532 crore for 2017-18. And these are nominal figures, not adjusted for inflation.
The noteworthy part about the Modi government's commitment to fiscal discipline is that it seems to come from "within" and not "forced" by runaway inflation or loss of confidence in the rupee - as was the case in the UPA's last two years.
For Modi, macroeconomic stability is, evidently, an article of faith. Grounded in the reasoning that low deficits translate into reduced government borrowings, which, together with control over inflation, allows for lowering of interest rates. These, in turn, are conducive for private investment and consumption spending. The government is there but less as a spender and more as an enabler of activity that is primarily private sector-led.
No government before his could plausibly have adopted a monetary policy framework targeting annual consumer inflation at 4 per cent - which cannot be done without keeping farm produce prices depressed. The latest budget not resorting to any pump-priming - despite an extended investment famine, languishing exports, and the uncertainties unleashed by the November 8 double-shocks of demonetisation and Donald Trump's victory - only reinforces the point about Modi not being a populist in a fundamental fiscal and monetary sense.
The above approach - of populism, if at all, only in word - is also reflected in actual budgetary outlays towards the various programmes unveiled by the Modi dispensation.
We can identify about 17 of them: Make in India, Startup India, Stand-up India, Digital India, Skill India, Jan-Dhan, MUDRA (Micro Units Development & Refinance Agency), Swachh Bharat, Smart Cities Mission, AMRUT (Atal Mission for Rejuvenation and Urban Transformation), Namami Gange, Atal Pension Yojana, PMUY (Pradhan Mantri Ujjwala Yojana), PMFBY (Pradhan Mantri Fasal Bima Yojana), PMKSY (Pradhan Mantri Krishi Sinchayee Yojana), PMGAY (Pradhan Mantri Gramin Awas Yojana) and Deen Dayal Upadhyaya Gram Jyoti Yojana (DDUGJY).
The total allocations for all the schemes put together - money that the government is directly putting - is projected at around Rs 80,200 crore for 2017-18 and Rs 70,660 crore in the current fiscal as per revised estimates.
These sums aren't particularly huge, when compared to the Rs 52,500 crore-plus that the UPA dispensation earmarked for a single, though not as impressive-sounding, programme called the Agricultural Debt Waiver and Debt Relief Scheme, 2008.
Or the Rs 40,000 crore it provided in 2009-10 for MGNREGA, which is, of course, a legacy programme that even the Modi government has had no choice but to persist with.
The fact that some of the new schemes are only rehashed/renamed versions of already existing ones - PMGAY was previously Indira Awas Yojana, DDUGJY used to be Rajiv Gandhi Gramin Vidyutikaran Yojana, and PMKSY basically subsumes the Accelerated Irrigation Benefit and Integrated Watershed Management programmes - again confirms that this is a government very selective when it comes to actually spending money.
On the other hand, the same Modi government hasn't shied away from finding new avenues to raise resources.
For the ensuing fiscal, it has targeting revenues of Rs 29,700 crore from the Clean Environment Cess, Rs 13,300 crore from the Swachh Bharat Cess, Rs 8,800 crore from the Krishi Kalyan Cess and Rs 4,050 crore from the Infrastructure Cess. Apart from these special imposts, it has taken advantage of lower global crude prices during its tenure to hike the excise duty on diesel from Rs 3.56 to Rs 17.33 per litre and from Rs 9.48 to Rs 21.48 per litre for petrol.
Taking annual consumption of 9 crore kilolitres of diesel and 3.2 crore litres of petrol, the revenue gain to the exchequer adds up to over Rs 162,000 crore.
In fertilisers, too, the fall in international prices has been used mainly to derive subsidy savings rather pass on the benefits to farmers. Between March 2014 and December 2016, landed prices of di-ammonium phosphate, for instance, have eased from nearly $500 to $320 a tonne.
The same period, however, has seen domestic retail prices of this nutrient decline marginally from about Rs 24,000 to Rs 22,500 per tonne, even as the Centre's subsidy has come down from Rs 12,350 to Rs 8,945/tonne. There cannot be a better example of a government refraining from playing to the gallery - in this case, using the opportunity from declining world commodity prices for fiscal consolidation, instead of pleasing farmers/consumers or launching new programmes with long-term monetary implications.
The question to ask is how much politically sustainable is this approach of "populism only in word" going to be.
While Modi's oratory skills and reaching out to voters are well known, his being a deficit hawk is something that goes against the very grain of populism.
If he still manages to return to power in 2019, it would be the first ever instance of fiscal prudence/supply-side economics selling even politically in India - which the previous NDA regime under Atal Bihari Vajpayee had attempted but without success.

---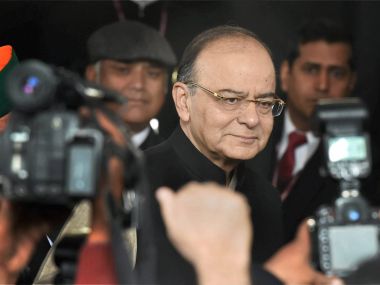 Budget 2017 highlights: Arun Jaitley scores 10/10 on political messaging ahead of Assembly polls
NEW DELHI: MMNN:1 Feb. 2017
A budget isn't merely an account of the government's income-expenditure and planned layout of proposed revenues and spending for the next fiscal. In the peculiar conditions of Indian democracy where election is the perennial season, the political message in a budget has to be equally astute as the economic reasoning.
It will be premature at this stage to adjudge the impact of Arun Jaitley's fourth budget. Early signs are that it is a prudent presentation keeping in mind the domestic and global constraints that the Union finance minister was operating under. He seems to have presented a decent budget while maintaining fiscal prudence and managed to direct the spending in right areas without sounding too populist. It heads in the right direction.
While an economist - depending upon his ideological predilection - may rate the budget 5 or 7 upon 10, politically the finance minister has scored 10/10. There are enough pointers and juicy, low-hanging fruits in the budget that may be plucked by BJP's poll managers and taken to the electorate to drive home the message.
Let's start with political funding. In the entire debate around demonetisation, which the Prime Minister had fashioned as a 'war against black money', his critics had repeatedly pointed out that unless and until the government takes sound measures to clean up the political funding system, demonetisation would fail in its primary objective.
In a 2015 paper titled Corruption in India: Bridging Research Evidence and Policy Options, Sandip Sukhtankar, Associate Professor in the Department of Economics at the University of Virginia and Milan Vaishnav, senior fellow in the South Asia Program at the Carnegie Endowment for International Peace, point out how political parties in India circumvent the law to receive anonymous cash donations just below the Rs 20,000 threshold to escape scrutiny.
While the Election Commission handles ably the planning and execution of elections, it is unable to do anything about the murky rules regarding political funding that is governed by politicians and business perpetuating "a system of trading policy and regulatory favors for monetary payments and campaign 'donations'", they say.
Sukhtankar and Vaishnav write: "For instance, corporations and parties are only legally required to publicly disclose political contributions in excess of Rs 20,000. This rule allows contributors to package unlimited political contributions just below this threshold value completely free of disclosure. Indeed, in 2014 the Association for Democratic Reforms (ADR) reported that 75 percent of the income of India's six major parties comes from undocumented sources (ADR 2014)."
Now consider the fact that in its report, ADR has found that political parties to have received Rs 7,833 crore funding from 'unknown' sources in the 11 years. While 83 percent of total income of Indian National Congress amounting to Rs 3,323.39 crore and 65 percent of total income of the BJP amounting to Rs 2,125.91 crore during this period came from 'unknown sources, Bahujan Samaj Party's 100 percent donations came from unknown sources, according to the report.
Given this background, the chorus against cleaning up political funding was strong and it undercut Narendra Modi's stated mission to cleanse the Indian system of a parallel economy.
This is why Jaitley's move to slash the anonymous donation limit from Rs 20,000 to Rs 2000, above which the parties will have to disclose the identity of the donor, makes huge political sense.
Accepting the recommendation from Election Commission, the finance minister said, henceforth "the maximum amount of cash donation that a political party can receive will be Rs 2000/- from one person. Political parties will be entitled to receive donations by cheque or digital mode from their donors.
"As an additional step, an amendment is being proposed to the Reserve Bank of India Act to enable the issuance of electoral bonds in accordance with a scheme that the Government of India would frame in this regard. Under this scheme, a donor could purchase bonds from authorised banks against cheque and digital payments only.
"They shall be redeemable only in the designated account of a registered political party. These bonds will be redeemable within the prescribed time limit from issuance of bond. Every political party would have to file its return within the time prescribed in accordance with the provision of the Income-tax Act," the finance minister said in his budget speech.
Some have pointed out that this merely poses a logistical impediment to political parties bent on exploiting the system and they may very well keep on subverting the law by using loopholes such as taking more donations below the Rs 2000 threshold. While that is arguable, there is not a shadow of doubt that this will be advertised as a major reformative step by the BJP during election campaign. The message is clear. The Prime Minister is serious about cleaning the system.
The introduction of the RBI bonds is an intelligent step that gives the donor the chance to remain anonymous while ensuring that the transactions takes place inside, not outside the banking system.
While bringing greater accountability in political funding was one part of Jaitley's message, the other part was the greater outlay for minorities and the rural sector. These are politically sensitive zones and the government's push leaves no space for doubt that the upcoming Assembly elections in five states have played a major part in the decision-making.
Jaitley announced "implementation of the Schemes for welfare of Scheduled Castes, Scheduled Tribes and Minorities", the allocation for which has been "stepped-up from Rs 38,833 crores in BE 2016-17 to Rs. 52,393 crores in 2017-18, representing an increase of about 35 percent. The allocation for Scheduled Tribes has been increased to Rs 31,920 crores and for Minority Affairs to Rs 4,195 crores. The Government will introduce outcome based monitoring of expenditure in these sectors by the NITI Aayog," said the finance minister.
Jaitley also announced that Pradhan Mantri Mudra Yojana will prioritize lending to dalits, tribals, backward classes, minorities and women - all target areas for astute political messaging.
Overall, the impression is clear. The government has laid the poll plank for the upcoming Assembly elections through budgetary provisions. Now expect the BJP to go to town.

---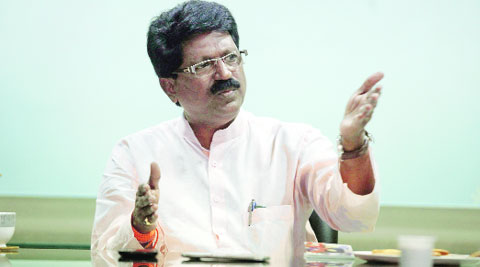 Nothing for farmers, youth in Budget, says Sena MP
MMNN:1 Feb. 2017
Picking holes in the Union Budget, Shiv Sena MP Arvind Sawant today said it has "completely forgotten" the farmers, youth and senior citizens, even as he said that it has provided relief to the salaried class.
"While the Budget has given relief to salary earners, it has completely forgotten farmers, youth, senior citizens and women with no substantial provisions for them," he told PTI.
Even though Union Finance Minister Arun Jaitley has announced that the skill-training sector will continue to remain high on priority, with rural areas set to get more attention,
Sawant claimed that the sector had "failed miserably" during the present governments tenure.
Questioning Jaitleys assertion that affordable housing will get infrastructure status, the Sena MP sought to know from the Centre how many affordable houses have been built so far.
"There are announcements on the housing sector for the poor. But, how many houses have actually been built in the last two-and-a-half years? At many places, houses have been built but the people are yet to get possession. At many places, it is also seen that the area of the house grossly differs from the area promised," he said.
Sawant also said making budgetary allocations for construction of toilets will do no good unless the water problem was sorted out.
"Even today, I see men, women and children defecating in the open. Places where there are toilets, nobody can use them as there is no water. How will constructing new toilets help, unless the problem of water is sorted out," he wondered.
On the Railway Budget, the Sena MP said, "We are yet to understand what has been announced in the budget."

---