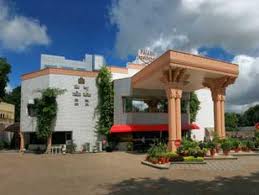 PALASH
RESIDENCY
IN THE HEART OF BHOPAL
It's location in T.T. Nagar makes it a perfect place, close to the lakes and prirme market of Bhopal. Palash Residency is a right choice for those who want to enjoy shopping during the day and cold breeze and lake view in the evening
Palash Residency, a three-star property, is centrally located in Bhopal city. It offers all the luxury of a business hotel. Its modern decor appeals to commercial traveller. Being centrally located in the capital, it is a preferred business hotel and a favoured MICE property.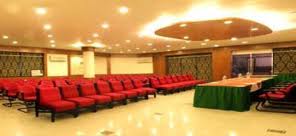 Gourmet's delight :
For those who want to binge on vegetarian delicacies Khana Peena restaurant is the place to go. Here one can enjoy varied flavours of Indian food amalgamated with mouth-watering aroma of spices. For the Chinese and multi-cuisine lovers Tesu-a multi-cuisine restaurant - can be the best bet. Its everyday buffet from noon till 3 o'clock is a must visit. It's unique combination of fine dining with plush ambiance. It has customised family cabins and privacy optons too.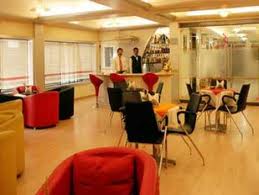 Relaxing :
If you start comparing the rooms of any Luxury hotel with Palash Residency you will be glad to notice the hygiene and systematic approach of the hotel. With 54 air-conditioned rooms & 6 air-conditioned suites, the hotel is almost even on wait list.
Business vision :
Vichaar and Vaarta are two perfect places to hold meetings, conferences and workshops with a sitting capacity of more than 100 people and a board room with a sitting capacity of approximately 15 people. Both the halls are regular venues for big events. Product launches, exhibitions, seminars, conferences are hosted regularly here.
The Bar :
After eventful day, Head towards 'Flamez' to relax and enjoy your favourite drink and delicious snacks. Its ambiance is quite captivating and soothing.
The plous seven vows :
Palash Residency's marriage garden 'AMRAI' is a dream wedding destination. It is a sprawling garden where hundreds of weddings have been solemnised. Its breathtaking ambiance with exotic backdrop make it a dream wedding destination. One of the most talked about features of Palash Residency remains its 'hospitality', the warmth with which the guests are treated, which is always cherished by them.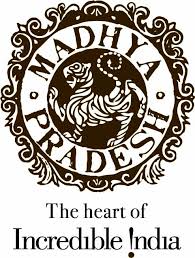 FOR MORE INFORMATION :
Tel :0755-2553006, 2553066, 2553076. Telefex : 0755-2577441
E-mail : palash@mptourism.com
---
Khajuraho Dance Festival Begins with Kathak Dance
Our Correspondent Bhopal, 20 Feb. 2017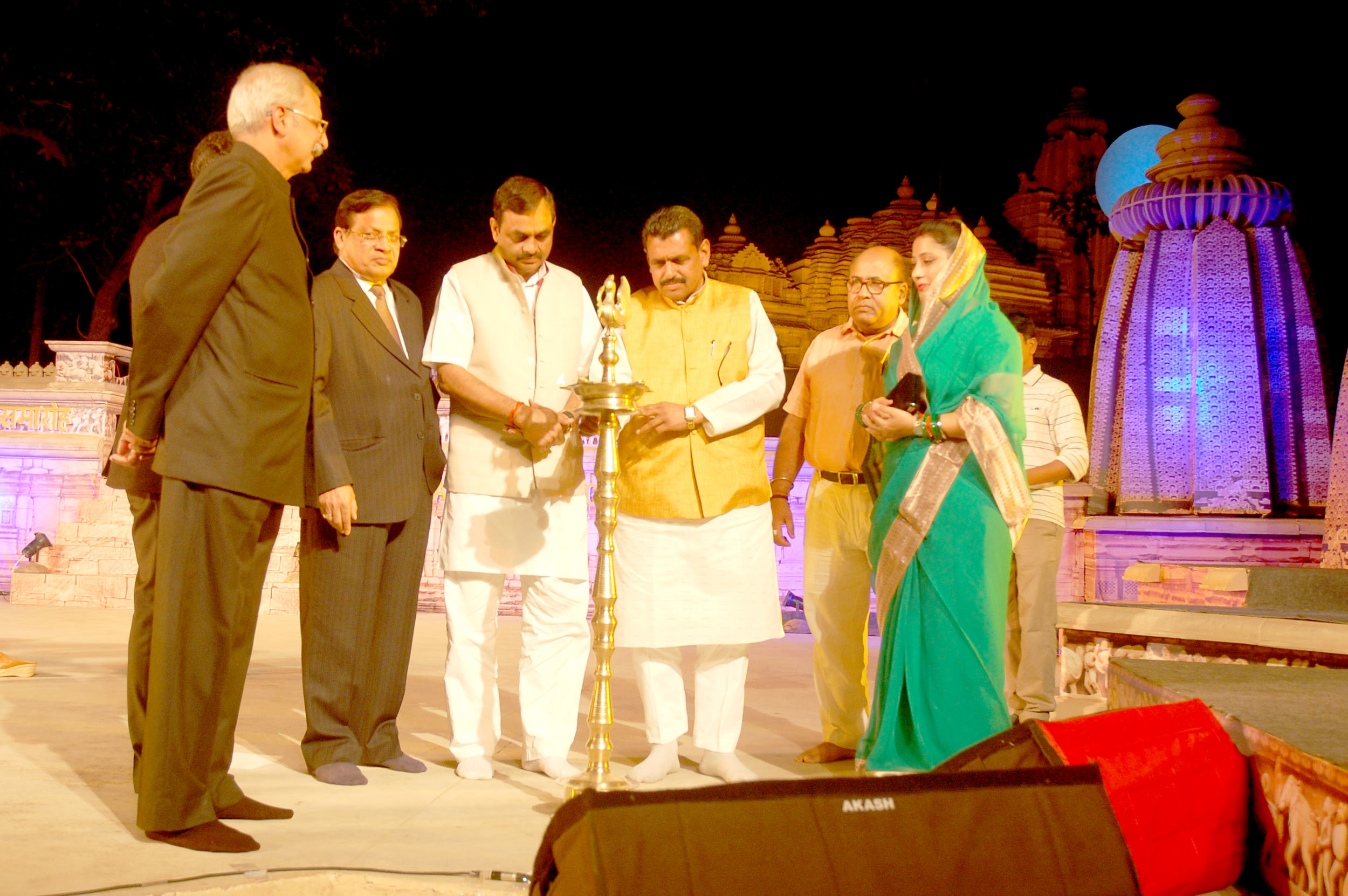 Madhya Pradesh has been conferred "Best State for Pilgrimage Tourism Award-2015" for remarkable works of 43rd Khajuraho dance Festival was inaugurated on open sky dais near West Temples Group by the guests by lighting a lamp at Khajuraho. The festival was begun with the Kathak dance of Shri Anuj Mishra of New Delhi followed by Odissi dance presented by Sanchita Bahttacharya, an artist of Kolkata. Group Kathak dance was presented by Jaishree Acharya of Gudgaon in the end. Ten artists of Madhya Pradesh were awraded with Rupankar Kala award carrying a reward of Rs. 21 thousand to each artist.
As every year the festival will be organised from February 20 to 26. On the second day of the festival, Odissi dance will be presented by Sagun Bhutani of Gurgaon followed by Kathak duet dance by Yasmin Singh of Raipur and Odissi group dance by Daksha Mashruwala of Mumbai. On February 22, Bharatnatyam by Lavanya Shankar of Coimbatore, Kathak group dance by Rachna Yadav of Gurgaon, Mayurbhanj Chhau dance by Sadashiv Pradhan of Bhubaneshwar and Kathak dance by Shinjini Kulkarni will be presented. Moreover on February 23 Kathak dance by Sandeep Malik of Kolkata and Shikha Khare of New Delhi, Mohiniattam group dance by Pallavi Krishnan of Trichur and Kathak group dance by Rita Mitra Mustafi with Kathak dance theatre of U.S.A. will be showcased.
On February 24 Kathak dance by manjiri Kiran of Jaipur and Rasmani of Bhopal, Bharatnatyam by Rukmani Vijay Kumar of Bengaluru, Kuchipudi group dance by Vanshri Rao of Delhi. Similarly on February 25 Odissi dance by Somya Bose of Bhubaneshwar, Kathak by Nilakshi Roy of New Delhi, Maniupuri duet dance by Mansi Thiyam of Imphal and Suchitra Harmalkar of Indore will be presented.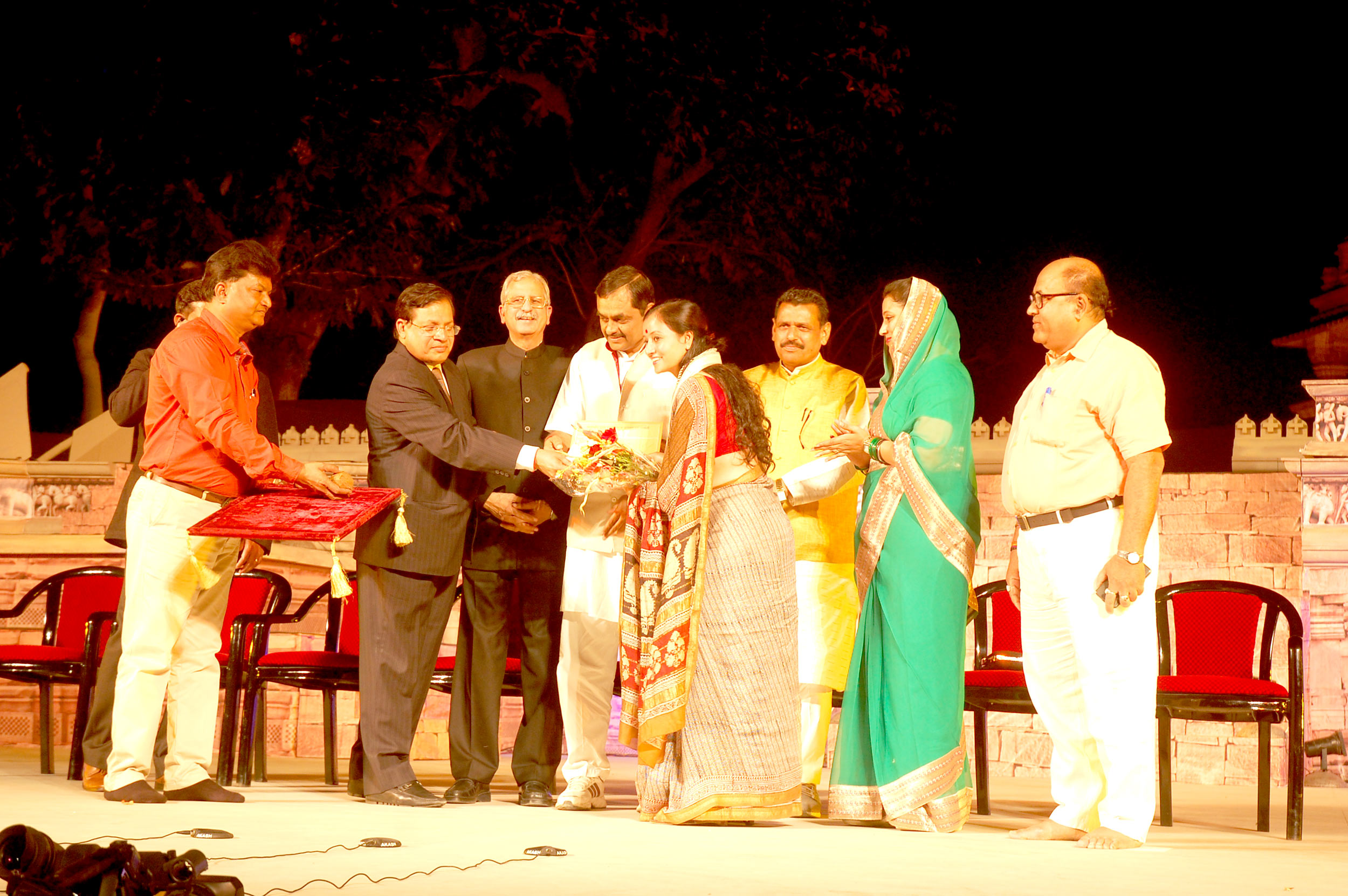 On the concluding day of festival i.e. February 26, Bharatnatyam by Amit Chowdhary and kalpatru of Bangladesh, Kathak duet by Vidha Lal and Abhimanyu Lal, Odissi dance by Gori Diwedi and Bharatnatyam by Jyotsana Jagannath of Chennai will be presented.
In the seven day festival the Madhya Pardesh State Rupankar Art Awards and exhibition (Alankaran), art journey of Indian dance style Chhau (Nepathya), fair of Fine Arts (Art mart) fair of indigineous art tradition (Hunar), deliberation of artists and art critics(kala varta), films focussing artists and art traditions (Chal Chitra) and kala gatha of Bangladesh (Atithi Devo Bhava) will become centers of attraction.
MLAs Shri Pushpendra Pathak, Shri R.D. Tripathi, President Nagar parishad Khajuraho Smt. Kavita Singh and Commissioner Culture and Secretary Shri Rajesh Mishra were present on the occasion.
---
State Level Quiz
Bhopal:MMNN: Sept. 28, 2016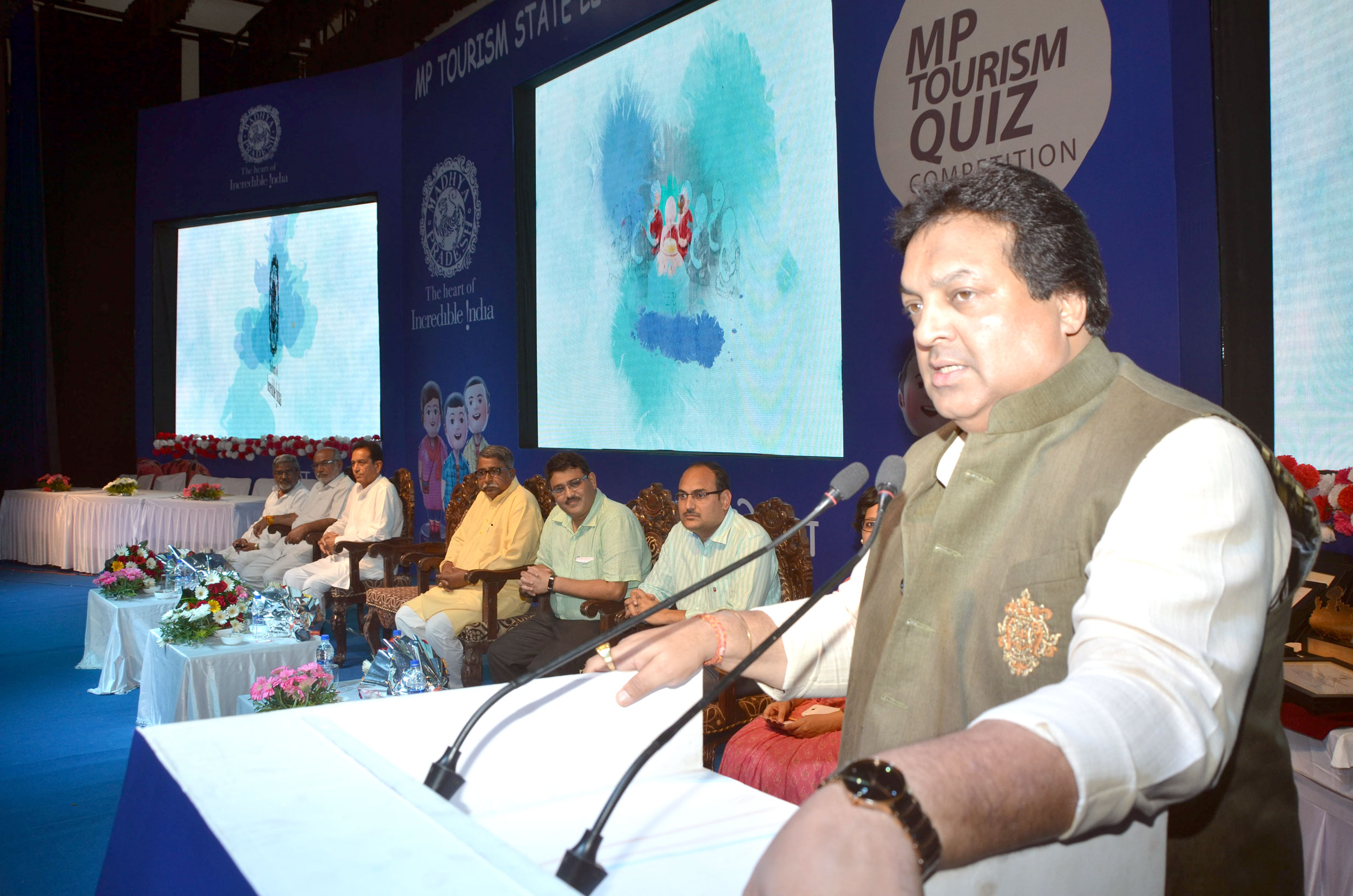 The final round of State level School Audio-Visual Quiz Contest concluded today on World Tourism Day, was interesting and knowledgeable. Contestants and audience present in the contest, made it successful by participating in the quiz. Madhya Pradesh Tourism Development Corporation presented awards on the spot to participants.
Total 18 participants of six teams, selected from the state, for the final round of the state level school audio-visual quiz contest of Madhya Pradesh tourism, participated in it. The teams were named as Delawari, Maheshwar, Madhai, Hanuvantia, Orcha and Sanchi places.
Six rounds of the contests were Jhat Pat Bol, Soch Samajhkar Bol, Jo Bola Vahi Sikandar, Pradesh Ki Pahchan, Ab Batao To Jane, Parakhi Nazar, Dekho Suno Dhyan Se and Cinema Aur Madhya Pradesh Paryatan. On the line of KBC, teams participating in final rounds were given optional life line like - Guru Ki Sharan Main, Dost Ki Madad and Ek Nahi Do Jawab.
Questions were asked related with Bhopal, Mandu, Orchha, Pachmarhi, Bheembaithka, Khajuraho, Sanchi, Udaigiri, Bhojpur, Maheshwar, Omkareshwar, Ujjain, Govindgarh, Bandhavgarh, Kanha, Panch and Panna National Park. Questions were also asked on television advertisements related with Madhya Pradesh tourism.
Students participating in the quiz said they found the rare opportunities to know the state tourism, forests and wildlife, history, culture and great heritage through the quiz. They also realized that they must visit tourism places of the state first so that they can better understand state, districts, surrounding places and nature.
Secretary, tourism and MD Tourism Development Corporation Shri Hari Ranjan Rao and additional managing director Sushri Tanvi Sundriyal encouraged the participants in the final round. Corporation officials and teachers-students of different districts were present on the occasion.
---
BRICS convention on Tourism at Khajuraho
Our Correspondent Bhopal, 2 Sept. 2016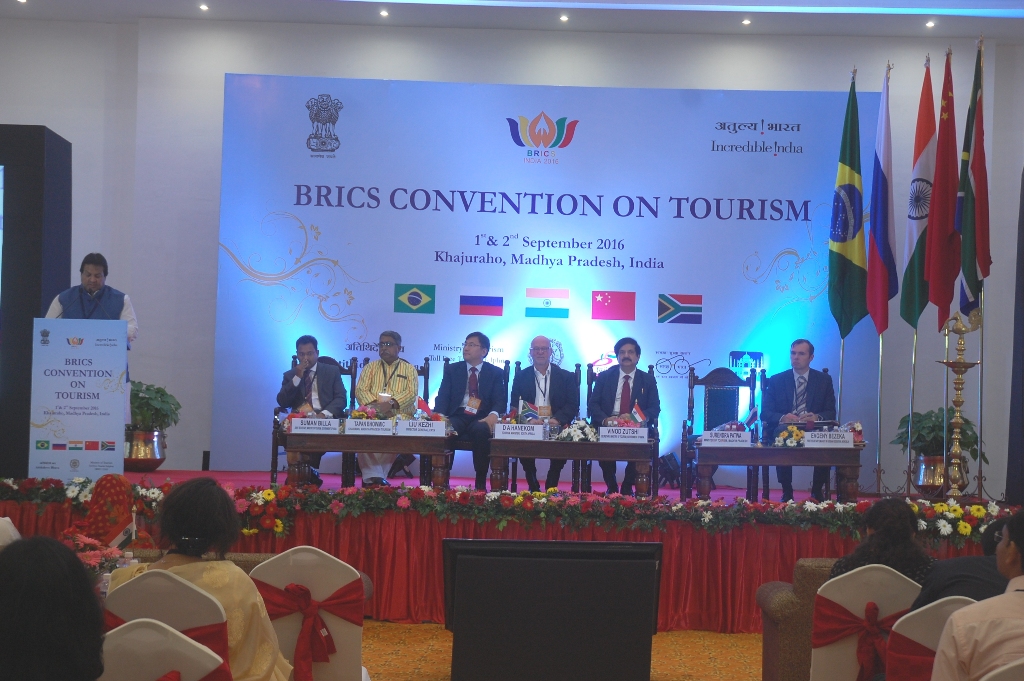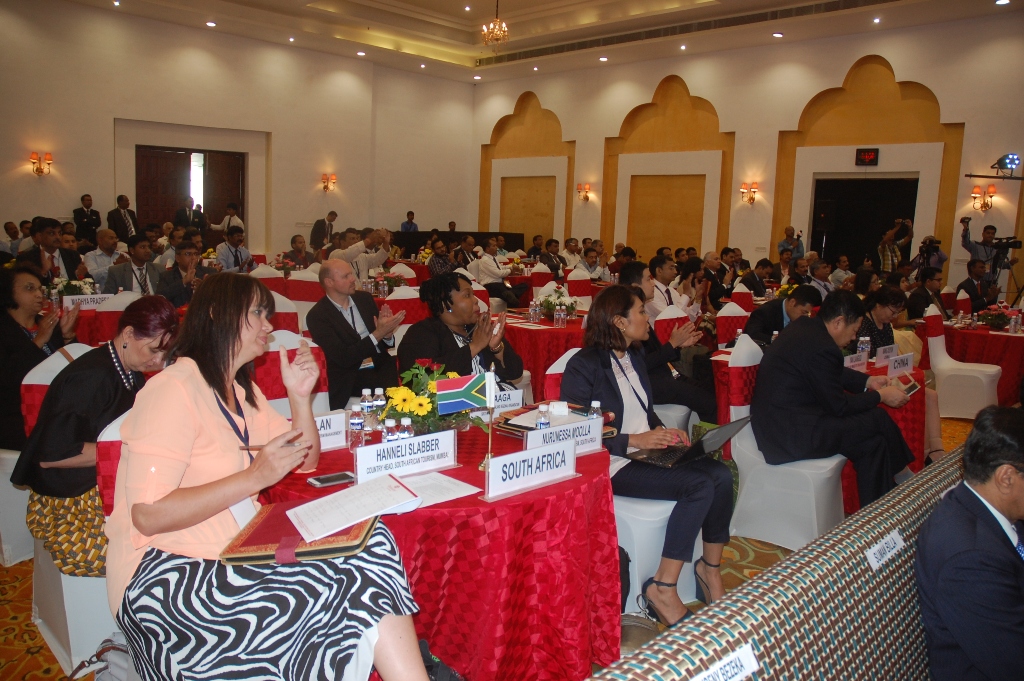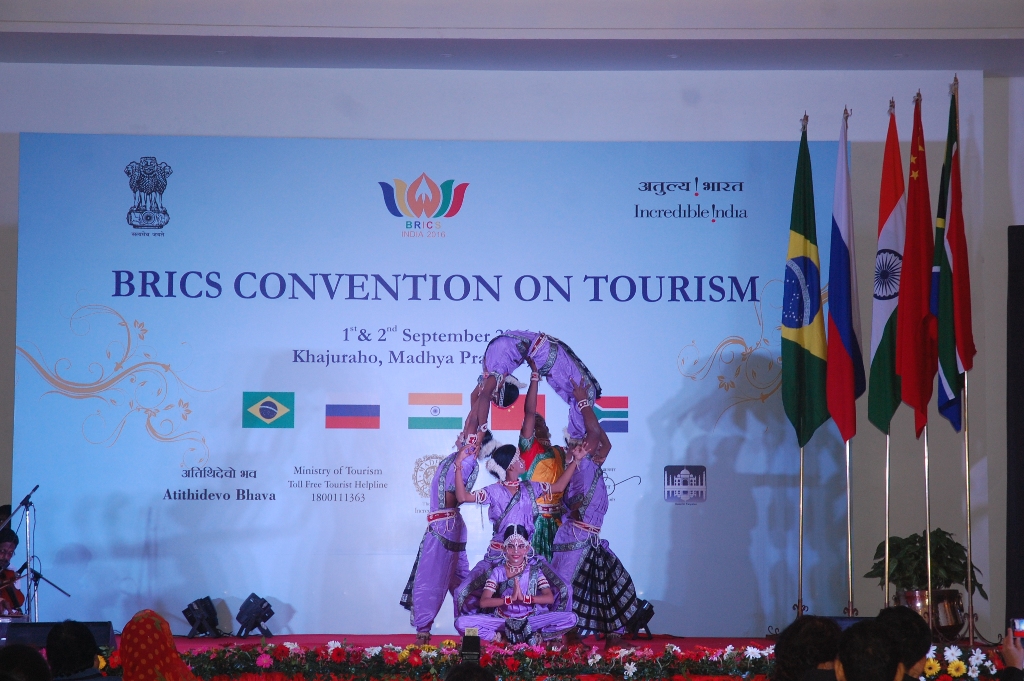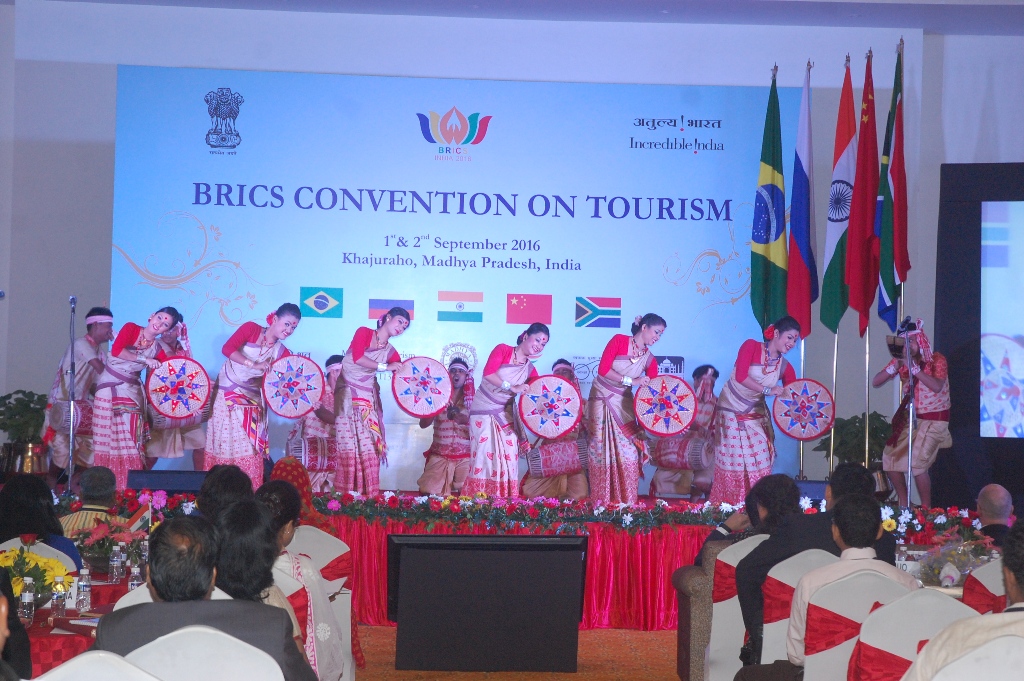 ---
World's fourth largest newspaper creating OOH delight in Simhastha
Bhopal:MMNN: May 9, 2016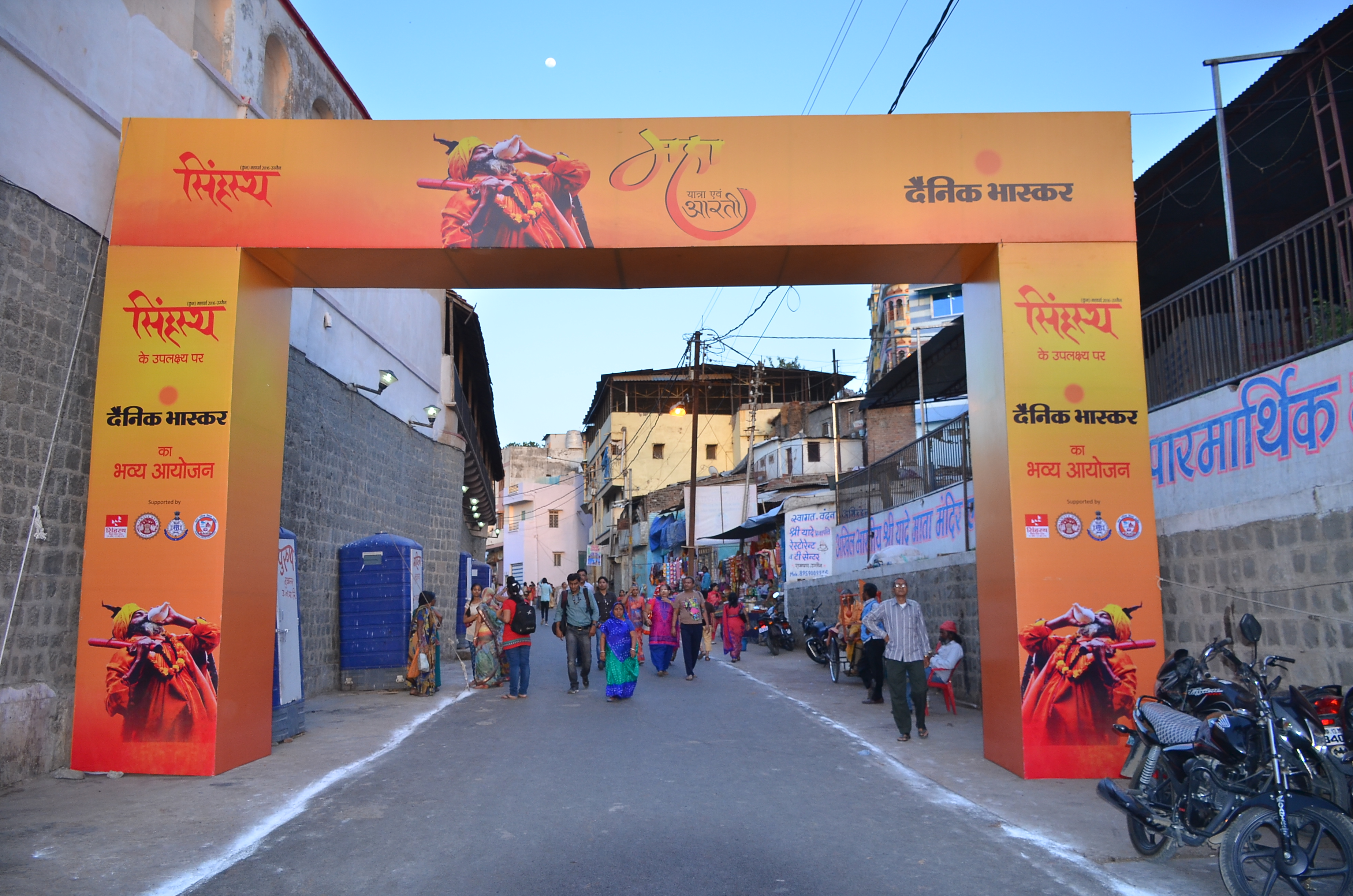 Thousands of saints("sadhus") clad in saffron robes with ashes smeared on their body and dreadlocked hair , few of them called 'Naga Sadhus' may not wear even any cloth –considered as a sign of separation from the materialistic world, the heavy smell of burning butter lamps, camphor and incense sticks have started adding religious fervor to the much awaited month-long congregation Kumbh.
After 12 years, Ujjain, one of the most sacred places in India located on the banks of the holy Kshipra river in the western region of Madhya Pradesh is again gearing up for the largest spiritual gathering on earth-Kumbh. Kumbh Mela is held at each of the four places namely Haridwar, Allahabad (Prayag), Nasik and Ujjain once in every 12 years. Kumbh in Ujjain is held when a rare configuration of planets takes place i.e. when the Sun is in the zodiac sign Aries and Jupiter in the zodiac Leo. The position of th e Sun, Moon and Jupiter in different zodiac signs determines the location of the Kumbh in each of these places. This year Kumbh is scheduled from 22nd Arpil-21st May 2016 in Ujjain. Simhastha Kumbh-the largest spiritual gathering on earth is expected to attract more than 50 million people from across the globe.
According to Hindu mythology, the churning of ocean by the Gods and demons yielded a jar (Kumbh) full of nectar (Amrit). Gods did not wish to share it with demons. At the instance of Lord Indra(the King of Gods), his son Jayanta tried to run away with the jar, but he was followed by some of the demons. During the struggle for its possession, few nectar drops dropped at the holy rivers of these four places-Haridwar, Allahabad (Prayag), Ujjain and Nasik on earth.
Unique opportunity to reach out to more than 50 million people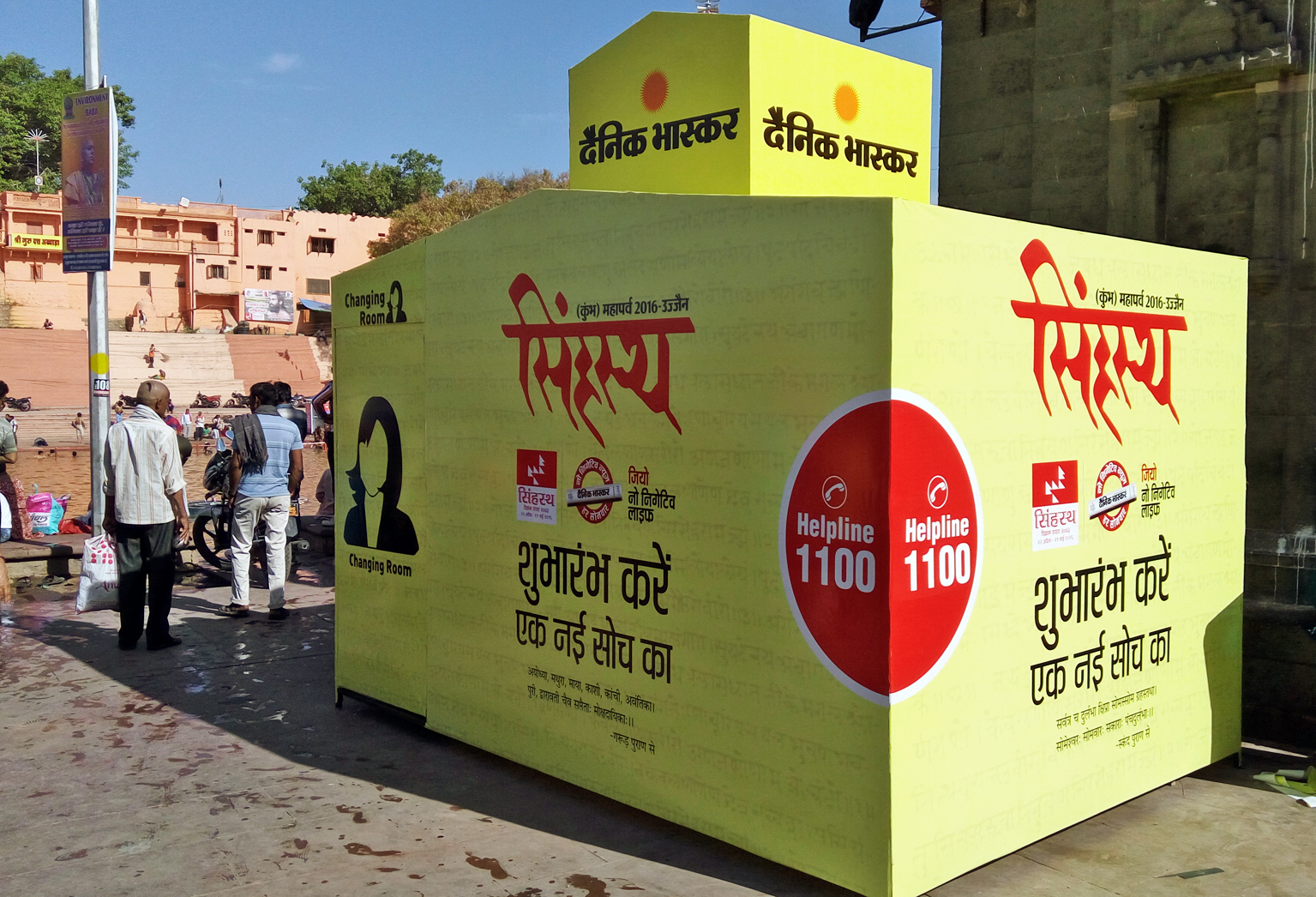 As India's largest and world's fourth largest circulated daily (44 million readers) and a direct reach of more than 3,000 towns, Dainik Bhaskar decided to capitalize on this once in 12 years opportunity. Planning for the same started more than a year back. After several rounds of discussions with the external stakeholders like the municipal corporation, mela authorities and the local population, the plan was frozen and divided into three legs to ensure optimal reach:
1) Build-up to Kumbh(Oct'15- Jan'16) Hoardings on all the four major roads to the city, Banners, Beautification drive with colorful wall paintings and overhead water tank paintings, T-Gates, Community Connect meetings and release of special cover.
2) Activation Support to Local administration(Feb'16-Mar ' 16) 'Maha Arti, Installation of RO plant at the Mahakal Complex and a Kavi Sammelan on and dedicated to sacred shipra river.
3) During the Kumbh(Apr'16-May'16) Changing Room for the ladies at bathing ghats, information booklets and brochures for the pilgrims, newspaper stands at major hotels and garden umbrellas Mr. Vikas Singh, Associate Vice President-Brand Marketing-Dainik Bhaskar says "While Madhya Pradesh Government is leaving no stone unturned to deliver a great experience for the devotees, we are happy to have partnered with Govt. on this".
As part of this partnership, we organized a 'Maha Yatra' and a 'Maha Arti' on 20th March 2016. 'Maha Yatra' started from Shirsagar, one of the seven sacred lakes of Ujjain and ended up at R amghat, the main Ghat. During the Maha Yatra,people saw glimpses of the popular tra dition of Nagar praveshi of major akhadas.More than 10,000 people participated in this four kilometer long yatra.The Yatra, then culminated at Ram Ghat where Grand Arti at Shipra river by more than 200 priests was performed.Free bells and cymbals were distributed to more than 20,000 people at the ghat.The local administration also pitched in with OOH creatives that asked people to come out and witness the spectacular turnaround of the city.
The enthusiasm and participation shown by the locals of Ujjain during Maha-Aarti organized by Dainik Bhaskar culminated into Golden Book of World Records comprising most people participating in this auspicious event.
To provide clean and cold drinking water in the scorching hot months of Apr-May, Dainik Bhaskar has installed drinking-cum-RO plant at the main Mahakal complex. A large LED screen too has been installed inside the complex where people can see live visuals of the Mahakal Garbha Griha.
Dainik Bhaskar is also coming up with a 500 pager Coffee table book- lavishly interspersed with pictures some of which will be in public domain for the first time. This will basically be a rich visual depiction of all facets of Ujjain with reference to Kumbh. The book will borrow references from various religious texts like Skanda Purana and Bhag-wat Purana, classical literature like Kalidas's Meghdoot and Raguvansham, historical documents like Govt gazettes and various others contemporary publications.
Talking about this build up, Mr. Vinay Maheshwari, Senior Vice President-Sales and Market Development and Brand Marketing, Dainik Bhaskar Group said "Being India's largest and World's fourth largest newspaper, we are driven by one of the core values of being connected with our stakeholders. Kumbh is an incredible platform to demonstrate that we care and hence, concentrated our efforts towards achieving this"
This Simhastha Kumbh offers a great opportunity for brand activation . With more than 50 million expected in a month, it offers any brand low cost per contact. Brands like Dainik Bhaskar are leveraging this opportunity to the fullest.
---
Mukundpur White Tiger Safari to be best in world
Our Correspondent Bhopal, 5 April 2016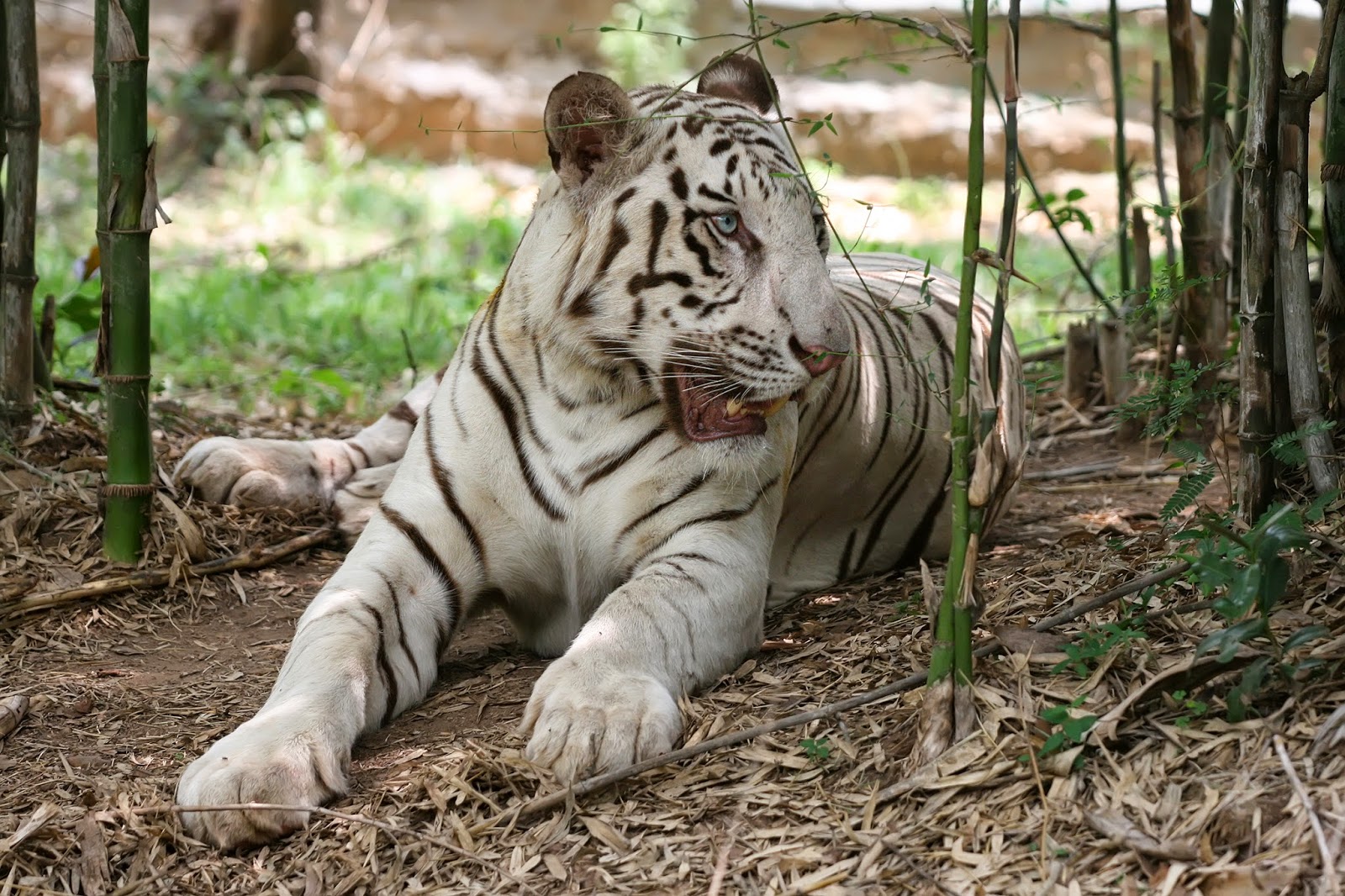 Chief Minister Shri Shivraj Singh Chouhan has said that Mukundpur White Tiger Safari would be developed as the best in the world. Its identity would be carved at global level. No fund crunch would be allowed in it. Shri Chouhan was dedicating world's first White Tiger Safari at village Mukundpur in Satna district today.
Remembering Maharaja Martand Singh Judeo, the Chief Minister lauded his love and kindness towards wildlife. CM Shri Chouhan announced to name the Safari after Maharaja Martand Singh Judeo. Shri Chouhan said that dream of translocating heritage of Vindhya to the region has been fulfilled. For this, he lauded efforts of Union Minister Shri Narendra Singh Tomar, Union Minister of State Shri Prakash Javadekar, Forest Minister Dr. Gaurishankar Shejwar and Public Relations Minister Shri Rajendra Shukla.
The Chief Minister said that commencement of the Safari will promote tourism in the region. New vistas of livelihood will be open up resulting in prosperity of the area. He also called for entry of local people to the Safari free of cost for one day every week. He announced to upgrade Mukundpur high school to higher secondary school and Rewa's airstrip to airport. He said that Satna airstrip will also be improved further.
Presiding over the function, Union MoS for Environment, Forests and Climate Change Shri Prakash Javedekar said that 75 percent of total population of tigers is in our country. He said that Mukundpur White Tiger Safari is indeed unique. It is a conducive region for tigers. He said that proper measures will be taken to develop the Safari and Centre would provide adequate funds for it. Efforts will be made to accord the Safari given 7-Star status.
Union Minister for Steel and Mines Shri Tomar said that Mukundpur White Tiger Safari is a matter of happiness and good fortune for Vindhya region. White Tigers were identity of Rewa. With their translocation, Rewa has regained its glory. Lauding concerted efforts by the Central and Union Governments for Safari's establishment, he described it as best example of commitment towards people's sentiments.
Forest Minister Dr. Shejwar said that wait of Vindhya region's people has ended with translocation of white tigers. For this, Minister Shri Rajendra Shukla chose Mukundpur. Chief Minister Shri Chouhan extended maximum cooperation in removing all hurdles in it. Similarly, Central Zoo Authority, Union Ministers Shri Tomar and Shri Javadekar also extended maximum cooperation.
Public Relations Minister Shri Rajendra Shukla said that it was cherished dream of people of Vindhya region that white tiger should be translocated to the area. Keeping this in view, this initiative was taken and Vindhya region regained its pride. Shri Shukla urged to name the safari after Maharaja Martand Singh
Deputy Speaker of Vidhan Sabha Shri Rajendra Kumar Singh said that roars of white tigers have reverberated in the area after a gap of 40 years. Mohan was world-famous. Honour of this area has been enhanced by translocating white tigers at Mukundpur.
Former Minister Shri Pushpraj Singh lauded efforts of Shri Rajendra Shukla. Shri Singh said that he has given motivational contribution in establishment of White Tiger Safari. After Khajuraho, tourists will visit Mukundpur due to which income of the area will increase and unemployment will be reduced.
Satna MP Shri Ganesh Singh said that the district has got a novel gift. Rewa MP Shri Janardan Mishra said that the state government has undertaken remarkable works during last 10 years directly benefiting the people.
Tribal Welfare Minister Shri Gyan Singh, MP Sushri Reeti Pathak, Zila Panchayat President Shri Abhay Mishra, local MLAs, other public representatives and common people were present on the occasion.
Madhya Pradesh gets 6 national awards in tourism sector
Our Correspondent 21 Sept. 2015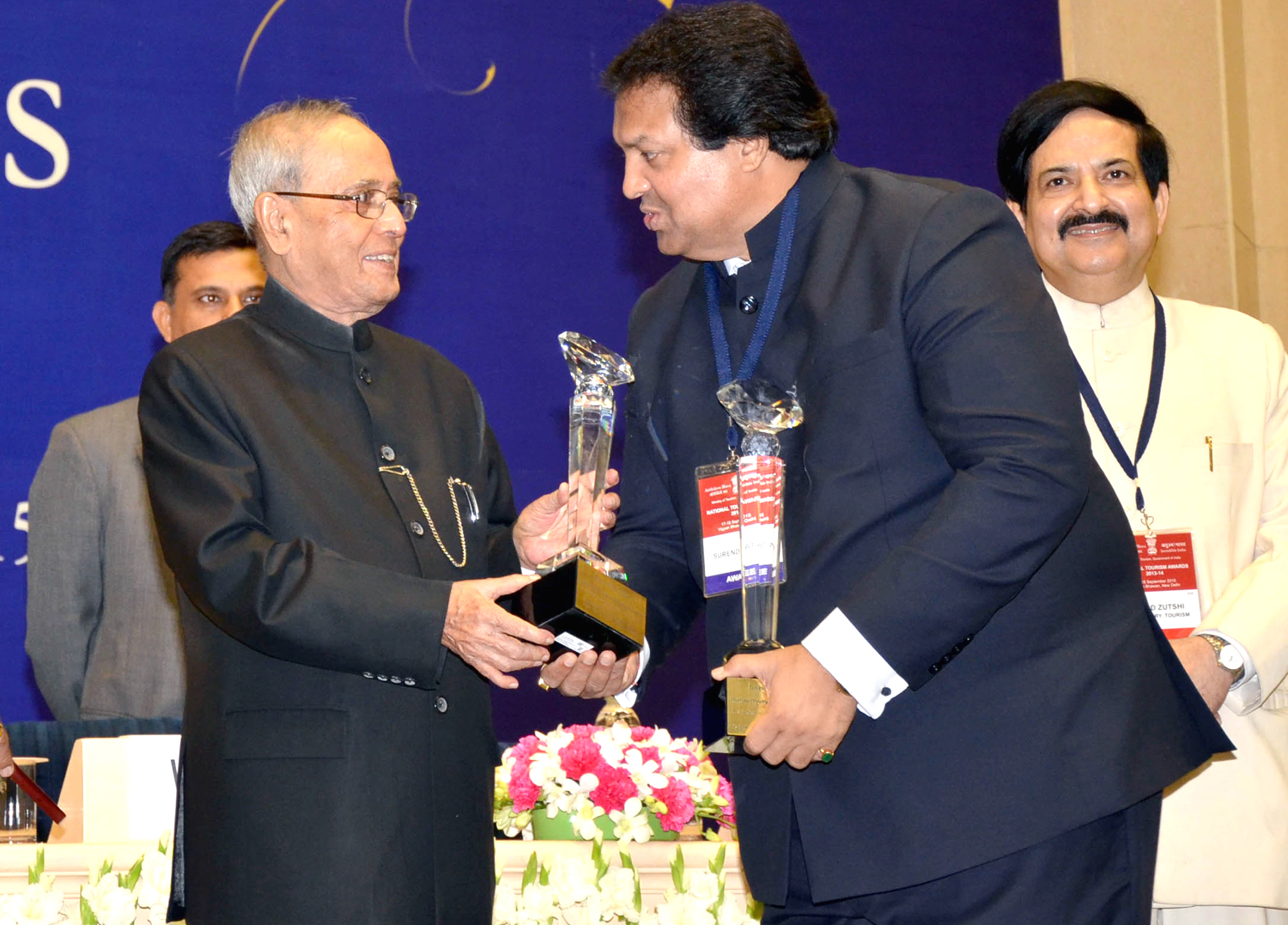 The Eco-Tourism Board is launching one-day tour package "Jungle Madhya Pradesh has been conferred 6 national awards in tourism sector. The prestigious awards were given away by President Dr. Pranab Mukherjee to Minister of State for Tourism Shri Surendra Patwa in New Delhi on Friday. Union Minister of State for Tourism Dr. Mahesh Sharma was also present on the occasion.
Madhya Pradesh has been conferred second prize for overall tourism development and Gwalior Best Heritage City Award. Maheshwar town of Khargone district has been conferred first prize for best public amenity management at B Category tourist destinations, Habibganj Tourist Friendly Railway Station Award, Bhojpur's Shiv Mandir Best Maintained Disabled Friendly Monument Award and Tourism Development Corporation's unit Sair-Sapata, Bhopal has been conferred Most Innovative and Unique Tourism Project Award.
Criteria for awards
Madhya Pradesh got second prize for all-round tourism development for making available air taxi facility by Madhya Pradesh State Tourism Development Corporation for tourists. The state also carved out its identity as pioneer in case of bus facility between major cities. Due to air taxi facility, tourists from major cities of the country Delhi, Mumbai, Ahmedabad, Hyderabad, Kolkata, Raipur etc. For basic tourism amenities, 70 hotels are being operated in the state. Of these, 12 hotels have got ISO Certificate.
State's achievement of providing 3-star hotels, heritage hotels and other facilities have been adjudged outstanding. Making available high level computerization facility, adventure tourism, water sports, eco tourism, film tourism, international level publicity, communication and security arrangements at tourism centres, skill development programme and Hunar Se Rozgar have been effectively implemented in the state.
Gwalior has been adjudged Best Heritage due to presence of Mausoleum of Shan Mohammad Ghauas, Gawalior Fort, Jai Vilas Palace, Tansen's Mausoleum, Gujri Mahal, Chaturbhuj Mandir etc. Gwalior was founded by Scindia and earlier dynasties as heritage city. The city has famous temples, Samadhi Sthals and archaeological remains in Jai Vilas Palace and Gujri Mahal Museum.
Maheshwar is famous as city of Holkar dynasty's queen Maharani Ahilya Bai. Special attention has been paid there to Swachh Maheshwar, bio-toilet facility, cleaning of Narmada ghats and tourist facilities. Besides, efforts of self-help groups regarding Maheshwar saris have also been laudaed. The town has global identity for its Maheshwar saris, cloth, dopattas and dress materials.
Speciality of Best Tourist Friendly Railway Station Habibganj is that it has ultramodern facilities including air-conditioned rooms, bio-toilets and retiring room for tourists. It has also round-the-clock food plaza, pre-paid taxi facility, high level security, CC TV cameras and hoardings and signages to guide tourists at several places.
Best Maintained and Disabled Friendly Shiv Mandir at Bhojpur was built by Parmar King Raja Bhoj. It is famous as one of the major tourist destinations. It has benches in gardens, other public amenities, cultural signages and notice boards, interpretation centre, ramps and wheelchairs for disabled tourists etc.
Speciality of Sair-Sapata of Bhopal adjudged Most Innovative and Unique Tourism Project is that it is regarded as best sight-seeing spot for tourists. Spread over 24.56 acres, Sair-Sapata has musical fountains, sports facilities for children, toy train and 183.20 by 3.50 meter suspension bridge, which is famous for its architecture.
Our Correspondent Bhopal, 21 Aug. 2015