GKTecvision prototype of Vedic Wisdom
17 September 2017,
,
GKTecvision Private Ltd
is a prototype of countrys wider vision and perspective and imparts Vedic Wisdom. It is inclusive of all those ideals and philosophies which Indian Constitution represents and is constructively promoting them while delivering services to their clients. The companys thinking prowess and working methodology can be seen and assessed through their well-structured website www.gktecvisionpremium.com, www.gktecvision.com . The website is an ensemble of Vedic wisdom which is required for systematic working and maintaining calmness while performing in varied situations and atmospheres in a culturally diverse country like India. The website maintains regular blog pages which imparts knowledge and delves into deep thinking as well as purpose of meditation for achieving consistent success and yet not get effected by it. With the launch of the website, company is trying to provide solution to discords that arise while working towards the same goal. Kiran Karnvati is an author and has recently added a news letter on the website and published a book, Creative Intelligence, which talks about Inspiration. The book is available on various ecommerce portals. He is an alumnus of Prestigious Indian Institute of Technology, Madras (IIT, Madras). ,
Kiran Karnvati, CEO, GKTecvision shared
We have launched the company with the objective of spreading knowledge and literature of our old scriptures and Vedas. Indian Vedic literature is full of mantras which teach us how to deal with difficult situations and lead a calm life without getting influenced by the negative vibes floating in the air. The company truly recognizes constitutional problems that Digital India is confronting in the present time. Thus, it has made an attempt to answer all the relevant questions and arising concerns occupying the mindset of Indians. It has further tried to bridge a gap between the government and the common public.
Few interesting and insightful reads listed below:
a. Solution to health care problem of the USA which has similar capabilities to solve in many developing and developed economies.
b. A legislative solution to targeted cow vigilantes
c. Solution to Merit and Reservation as governed in Indian society
d. Views on Climate Change and Paris Agreement from a neutral stand point
e. Babri Masjid Demolition solution to this pressing problem
f. War on Syria Impact and United Nations
g. Demonetization and its effects during Indira Gandhi's period
h. Development of a nation in terms of spiritual understanding
i. Aspects of Divinity through hunger
j. Methods of extracting Natural Harbor its meaning and relevance
k. National court of appeal and solution
l. Krishna water tribunal and solution
m. In the society of various problems how to live rich and compassionate life
n. Collegium system Indian Judiciary a different way of looking at merit
o. Countries name India or Bharat
p. Secrets of Hindu temples
q. Big bang theory how we learned wrong concepts in our child hood
r. Buddha's teaching and its relevance in current system
s. Life of Insignificant worthiness
t. How to eradicate misgovernance in toilets construction in India
u. Coal allocation scam how to read the circumstances
The company management further elaborates that the main aim is to bring into lime light the true spirit of the national anthem. The aggression of any nature is simply discarded with the wisdom of great knowledge. To know more about the company, one can visit them on the They are also available on Youtube
---
Change in visiting hours of the Indira Gandhi Rashtriya Manav Sangrahalaya
Our Correspondent, Bhopal, 2 Sept. 2016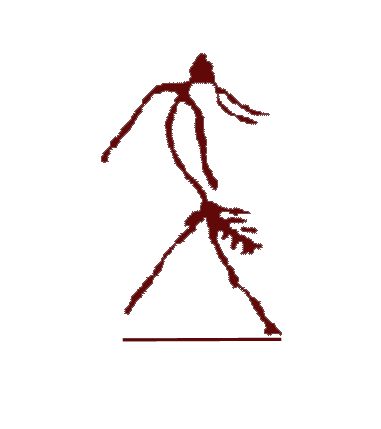 The visiting hours of the Indira Gandhi Rashtriya Manav Sangrahalaya is getting changed from 1st September, 2016.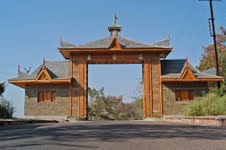 The new timings from 1st September, 2016 to 28th February,
2017 for all the open air and indoor exhibitions of the Manav Sangrahalaya will be open from 10.00 am to 5.30 pm.
The Sangrahalaya would remain closed on Mondays and all National Holidays.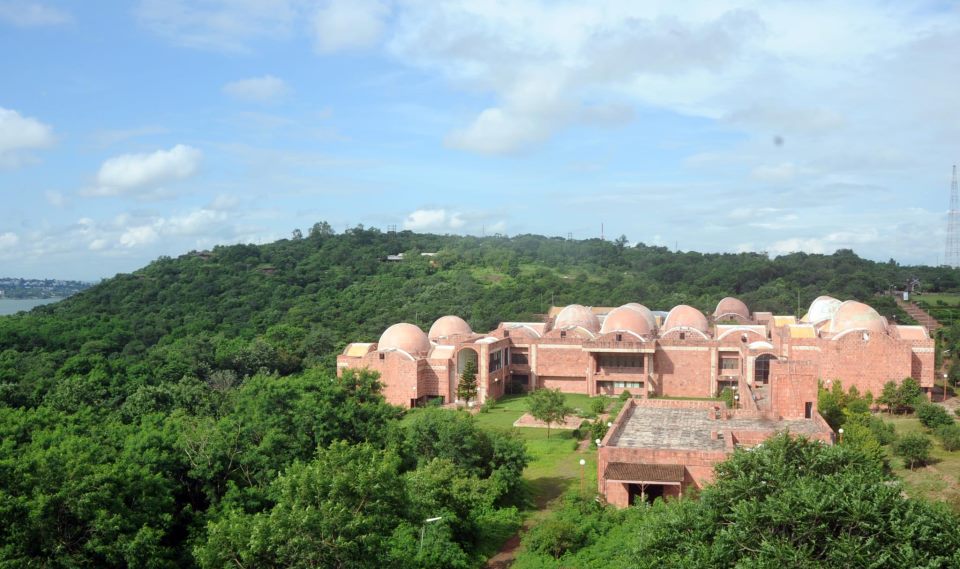 ---
Khajuraho Dance Festival Begins with Kathak Dance

Bhopal, 20 Feb. 2017: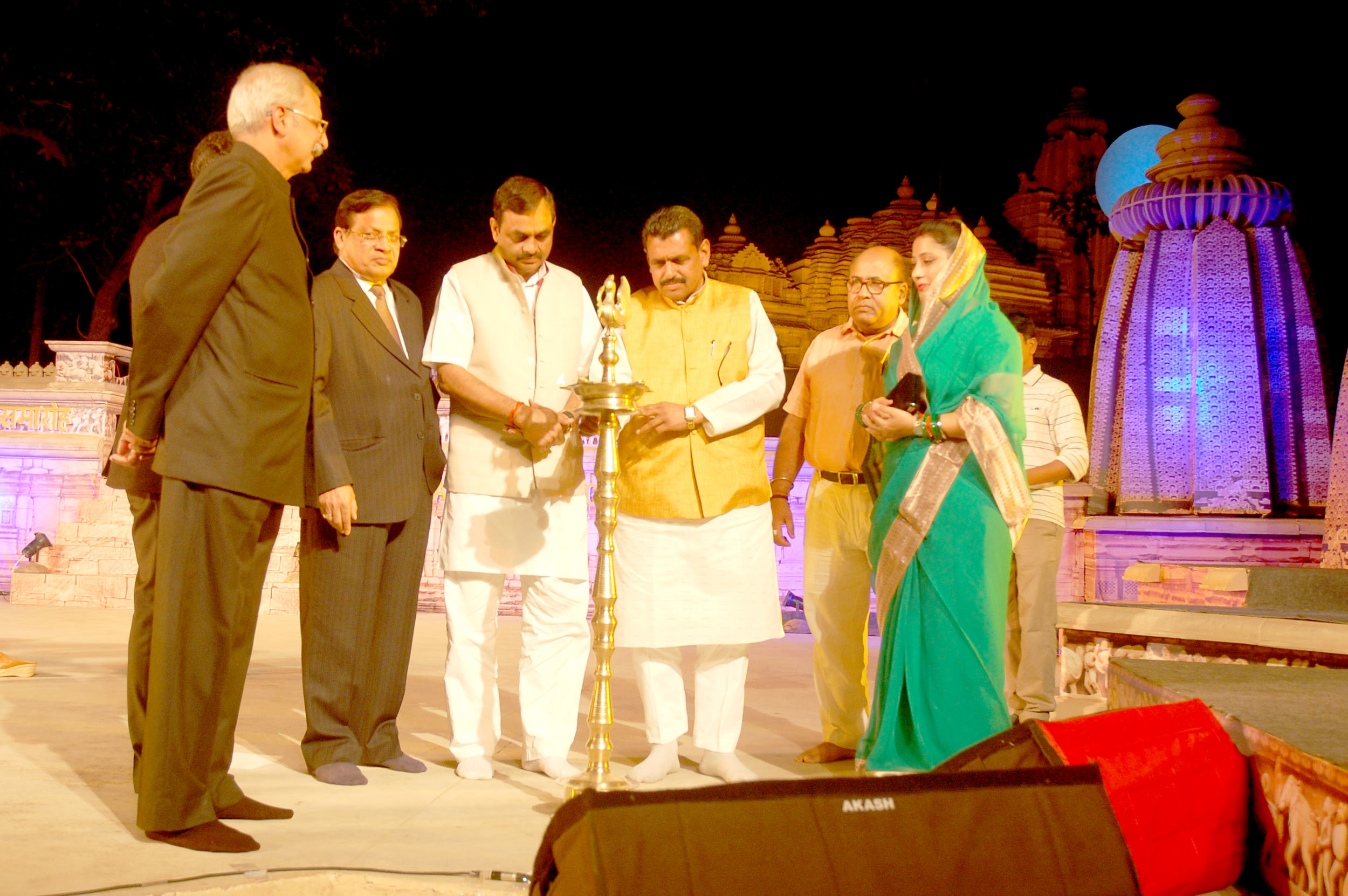 Madhya Pradesh has been conferred "Best State for Pilgrimage Tourism Award-2015" for remarkable works of 43rd Khajuraho dance Festival was inaugurated on open sky dais near West Temples Group by the guests by lighting a lamp at Khajuraho. The festival was begun with the Kathak dance of Shri Anuj Mishra of New Delhi followed by Odissi dance presented by Sanchita Bahttacharya, an artist of Kolkata. Group Kathak dance was presented by Jaishree Acharya of Gudgaon in the end. Ten artists of Madhya Pradesh were awraded with Rupankar Kala award carrying a reward of Rs. 21 thousand to each artist.

As every year the festival will be organised from February 20 to 26. On the second day of the festival, Odissi dance will be presented by Sagun Bhutani of Gurgaon followed by Kathak duet dance by Yasmin Singh of Raipur and Odissi group dance by Daksha Mashruwala of Mumbai. On February 22, Bharatnatyam by Lavanya Shankar of Coimbatore, Kathak group dance by Rachna Yadav of Gurgaon, Mayurbhanj Chhau dance by Sadashiv Pradhan of Bhubaneshwar and Kathak dance by Shinjini Kulkarni will be presented. Moreover on February 23 Kathak dance by Sandeep Malik of Kolkata and Shikha Khare of New Delhi, Mohiniattam group dance by Pallavi Krishnan of Trichur and Kathak group dance by Rita Mitra Mustafi with Kathak dance theatre of U.S.A. will be showcased.

On February 24 Kathak dance by manjiri Kiran of Jaipur and Rasmani of Bhopal, Bharatnatyam by Rukmani Vijay Kumar of Bengaluru, Kuchipudi group dance by Vanshri Rao of Delhi. Similarly on February 25 Odissi dance by Somya Bose of Bhubaneshwar, Kathak by Nilakshi Roy of New Delhi, Maniupuri duet dance by Mansi Thiyam of Imphal and Suchitra Harmalkar of Indore will be presented.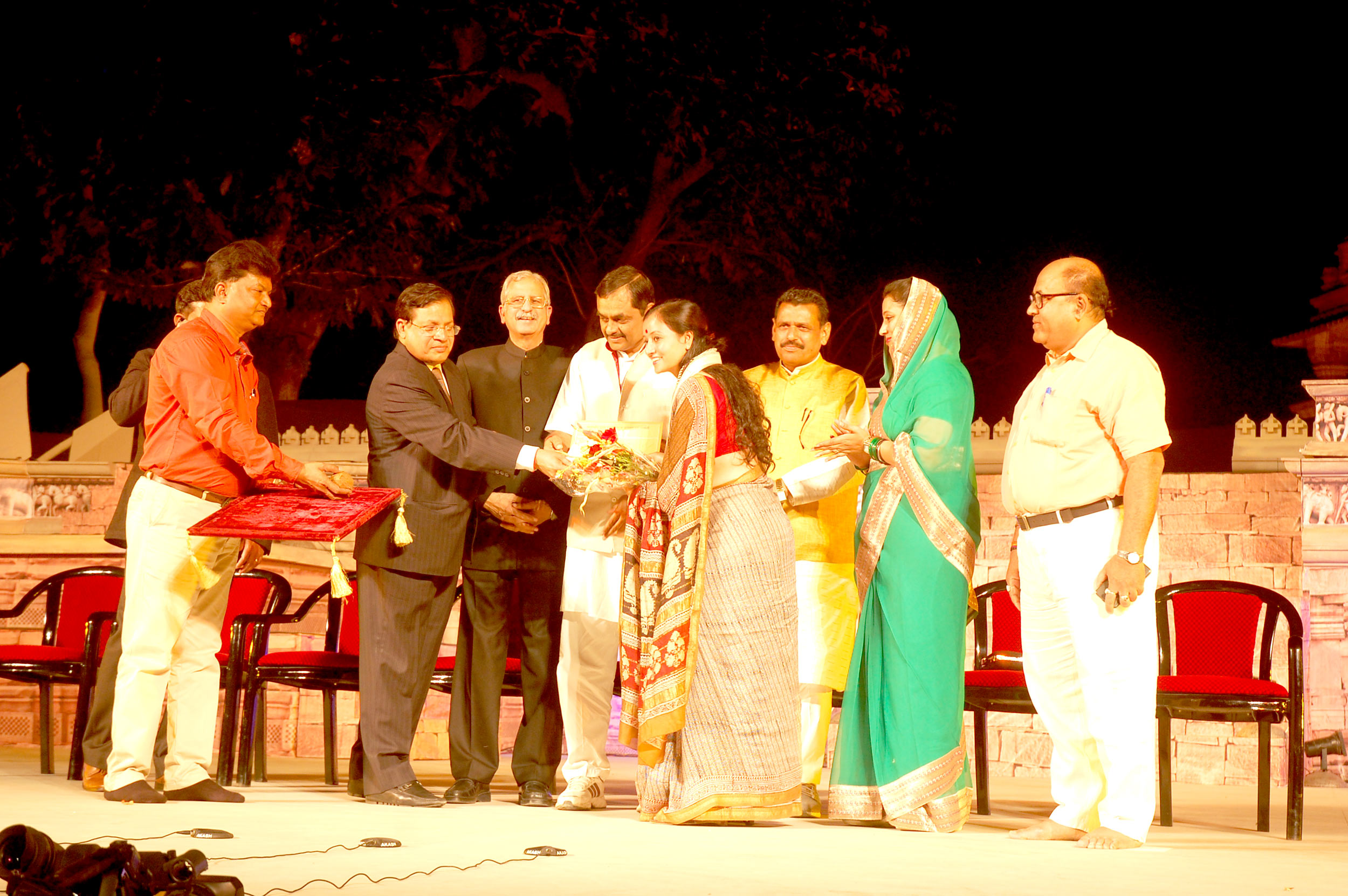 On the concluding day of festival i.e. February 26, Bharatnatyam by Amit Chowdhary and kalpatru of Bangladesh, Kathak duet by Vidha Lal and Abhimanyu Lal, Odissi dance by Gori Diwedi and Bharatnatyam by Jyotsana Jagannath of Chennai will be presented.
In the seven day festival the Madhya Pardesh State Rupankar Art Awards and exhibition (Alankaran), art journey of Indian dance style Chhau (Nepathya), fair of Fine Arts (Art mart) fair of indigineous art tradition (Hunar), deliberation of artists and art critics(kala varta), films focussing artists and art traditions (Chal Chitra) and kala gatha of Bangladesh (Atithi Devo Bhava) will become centers of attraction.
MLAs Shri Pushpendra Pathak, Shri R.D. Tripathi, President Nagar parishad Khajuraho Smt. Kavita Singh and Commissioner Culture and Secretary Shri Rajesh Mishra were present on the occasion.
---
World's fourth largest newspaper creating OOH delight in Simhastha
Bhopal:MMNN: May 9, 2016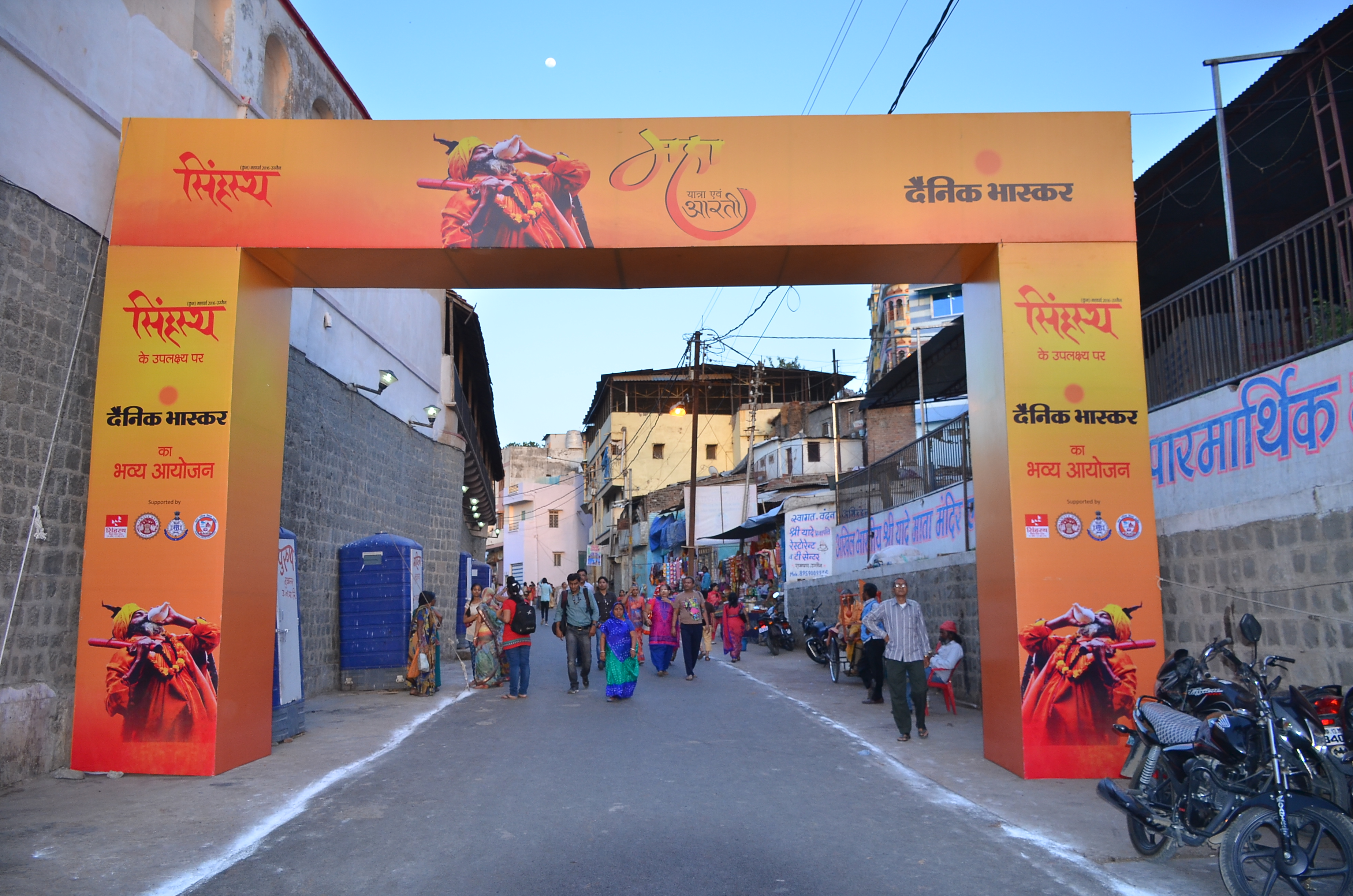 Thousands of saints("sadhus") clad in saffron robes with ashes smeared on their body and dreadlocked hair , few of them called 'Naga Sadhus' may not wear even any cloth -considered as a sign of separation from the materialistic world, the heavy smell of burning butter lamps, camphor and incense sticks have started adding religious fervor to the much awaited month-long congregation Kumbh.
After 12 years, Ujjain, one of the most sacred places in India located on the banks of the holy Kshipra river in the western region of Madhya Pradesh is again gearing up for the largest spiritual gathering on earth-Kumbh. Kumbh Mela is held at each of the four places namely Haridwar, Allahabad (Prayag), Nasik and Ujjain once in every 12 years. Kumbh in Ujjain is held when a rare configuration of planets takes place i.e. when the Sun is in the zodiac sign Aries and Jupiter in the zodiac Leo. The position of th e Sun, Moon and Jupiter in different zodiac signs determines the location of the Kumbh in each of these places. This year Kumbh is scheduled from 22nd Arpil-21st May 2016 in Ujjain. Simhastha Kumbh-the largest spiritual gathering on earth is expected to attract more than 50 million people from across the globe.
According to Hindu mythology, the churning of ocean by the Gods and demons yielded a jar (Kumbh) full of nectar (Amrit). Gods did not wish to share it with demons. At the instance of Lord Indra(the King of Gods), his son Jayanta tried to run away with the jar, but he was followed by some of the demons. During the struggle for its possession, few nectar drops dropped at the holy rivers of these four places-Haridwar, Allahabad (Prayag), Ujjain and Nasik on earth.
Unique opportunity to reach out to more than 50 million people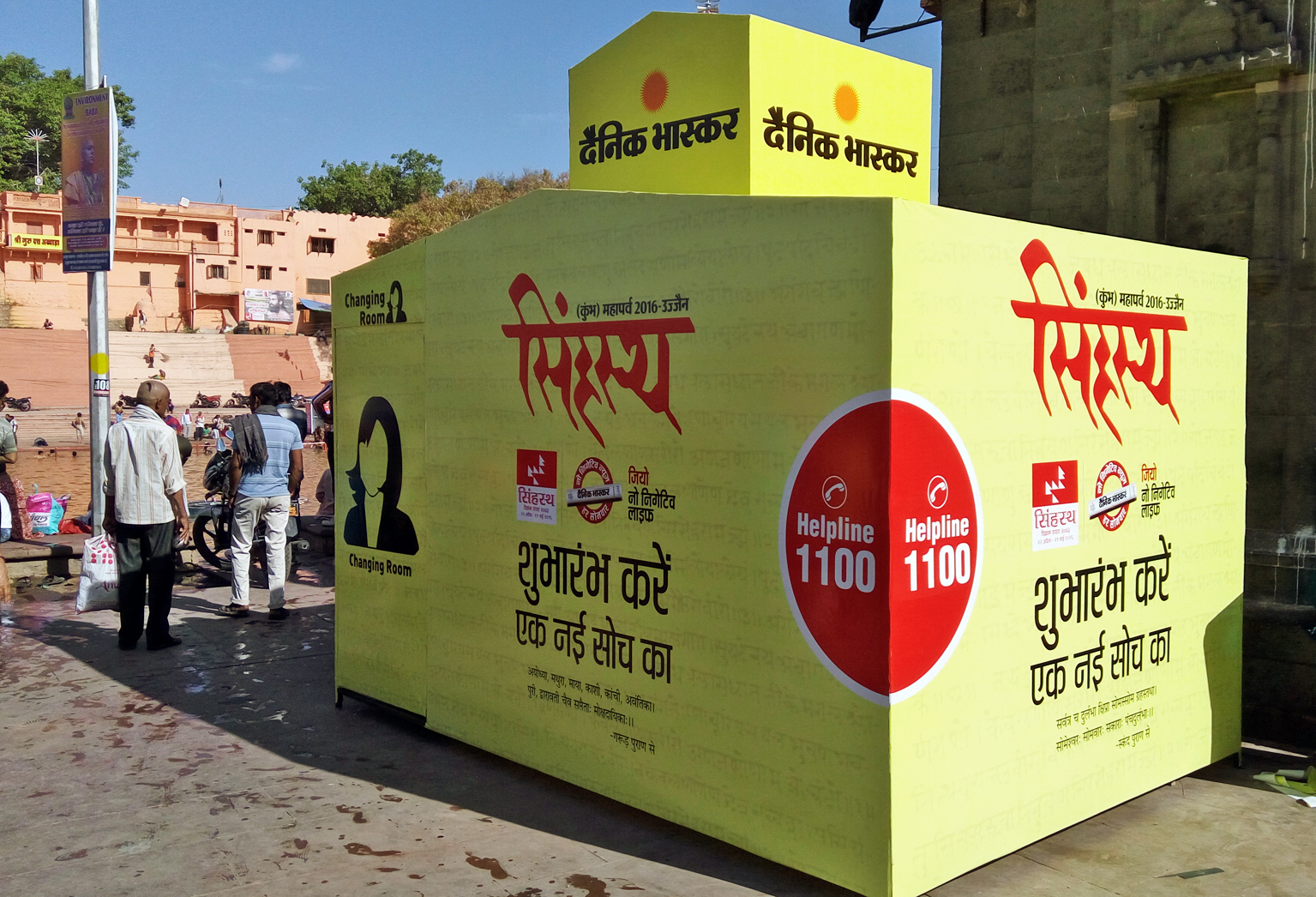 As India's largest and world's fourth largest circulated daily (44 million readers) and a direct reach of more than 3,000 towns, Dainik Bhaskar decided to capitalize on this once in 12 years opportunity. Planning for the same started more than a year back. After several rounds of discussions with the external stakeholders like the municipal corporation, mela authorities and the local population, the plan was frozen and divided into three legs to ensure optimal reach:
1) Build-up to Kumbh(Oct'15- Jan'16) Hoardings on all the four major roads to the city, Banners, Beautification drive with colorful wall paintings and overhead water tank paintings, T-Gates, Community Connect meetings and release of special cover.
2) Activation Support to Local administration(Feb'16-Mar ' 16) 'Maha Arti, Installation of RO plant at the Mahakal Complex and a Kavi Sammelan on and dedicated to sacred shipra river.
3) During the Kumbh(Apr'16-May'16) Changing Room for the ladies at bathing ghats, information booklets and brochures for the pilgrims, newspaper stands at major hotels and garden umbrellas Mr. Vikas Singh, Associate Vice President-Brand Marketing-Dainik Bhaskar says "While Madhya Pradesh Government is leaving no stone unturned to deliver a great experience for the devotees, we are happy to have partnered with Govt. on this".
As part of this partnership, we organized a 'Maha Yatra' and a 'Maha Arti' on 20th March 2016. 'Maha Yatra' started from Shirsagar, one of the seven sacred lakes of Ujjain and ended up at R amghat, the main Ghat. During the Maha Yatra,people saw glimpses of the popular tra dition of Nagar praveshi of major akhadas.More than 10,000 people participated in this four kilometer long yatra.The Yatra, then culminated at Ram Ghat where Grand Arti at Shipra river by more than 200 priests was performed.Free bells and cymbals were distributed to more than 20,000 people at the ghat.The local administration also pitched in with OOH creatives that asked people to come out and witness the spectacular turnaround of the city.
The enthusiasm and participation shown by the locals of Ujjain during Maha-Aarti organized by Dainik Bhaskar culminated into Golden Book of World Records comprising most people participating in this auspicious event.
To provide clean and cold drinking water in the scorching hot months of Apr-May, Dainik Bhaskar has installed drinking-cum-RO plant at the main Mahakal complex. A large LED screen too has been installed inside the complex where people can see live visuals of the Mahakal Garbha Griha.
Dainik Bhaskar is also coming up with a 500 pager Coffee table book- lavishly interspersed with pictures some of which will be in public domain for the first time. This will basically be a rich visual depiction of all facets of Ujjain with reference to Kumbh. The book will borrow references from various religious texts like Skanda Purana and Bhag-wat Purana, classical literature like Kalidas's Meghdoot and Raguvansham, historical documents like Govt gazettes and various others contemporary publications.
Talking about this build up, Mr. Vinay Maheshwari, Senior Vice President-Sales and Market Development and Brand Marketing, Dainik Bhaskar Group said "Being India's largest and World's fourth largest newspaper, we are driven by one of the core values of being connected with our stakeholders. Kumbh is an incredible platform to demonstrate that we care and hence, concentrated our efforts towards achieving this"
This Simhastha Kumbh offers a great opportunity for brand activation . With more than 50 million expected in a month, it offers any brand low cost per contact. Brands like Dainik Bhaskar are leveraging this opportunity to the fullest.
---
Lecture series inaugurated at Sanchi University
Our Correspondent, Bhopal, 2 Mar. 2016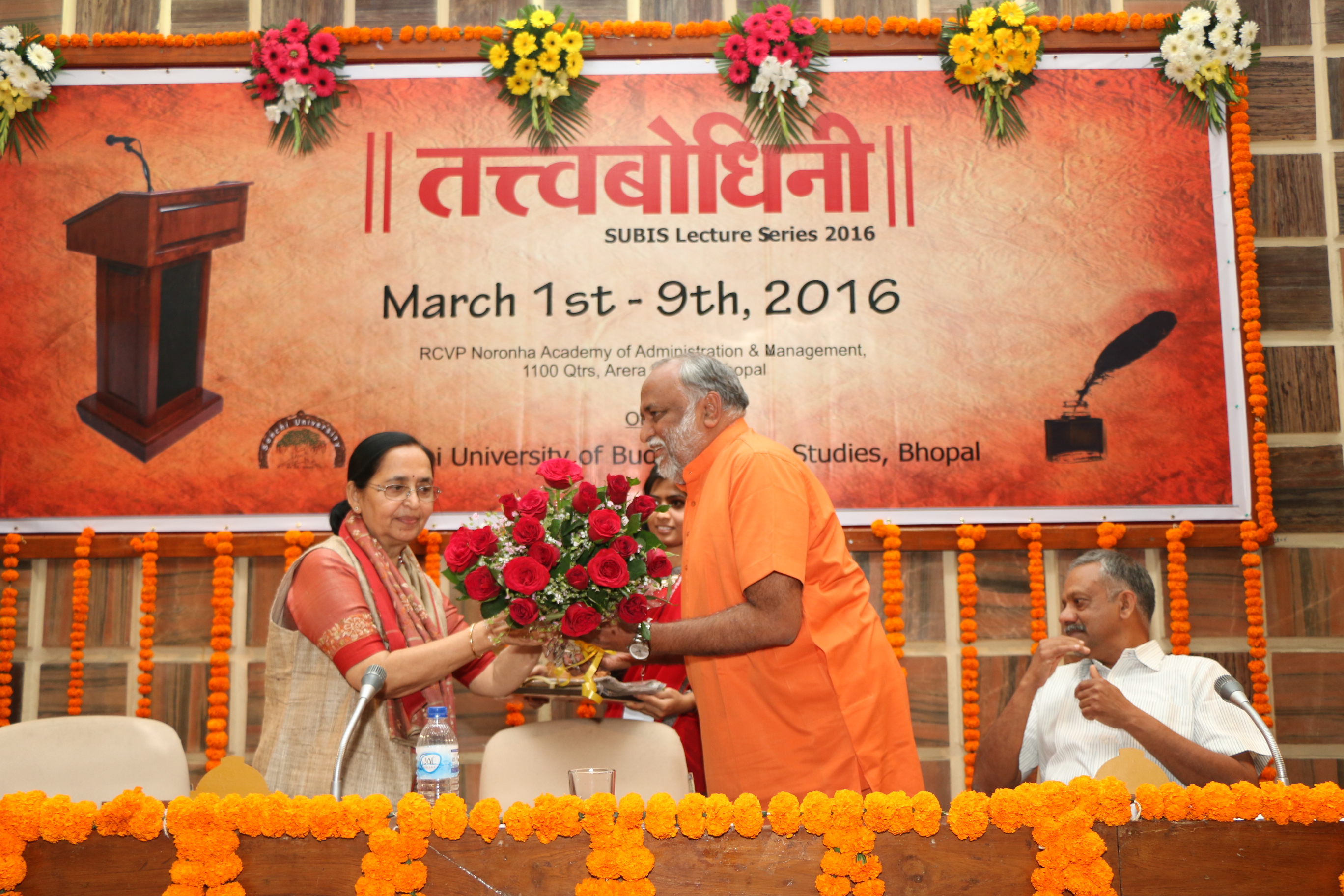 "Bhagavadagita can help a person to understand the self and realize the universe in true sense of words. The teachings of Bhagavadagita are eternal and can uplift our souls. It is very difficult to be extraordinary but matter of fact only ordinary people can do extraordinary things. Ordinary people need to acknowledge their hidden traits and potentials." said by Swami Sukhbodhanand in his inaugural speech on the topic "Form Ordinary to Extraordinary" during inaugural ceremony of Sanchi University of Buddhist-Indic Studies Lecture Series-Tattvabodhani. Swami Sukhbodhanand is the Head of Prassana Trust and a renowned author of more than 100 books related to religion and spirituality. This lecture series is being organised under the aegis of SUBIS at RCVP Noronha Academy of Administration & Management in the city from 1stto 9th March.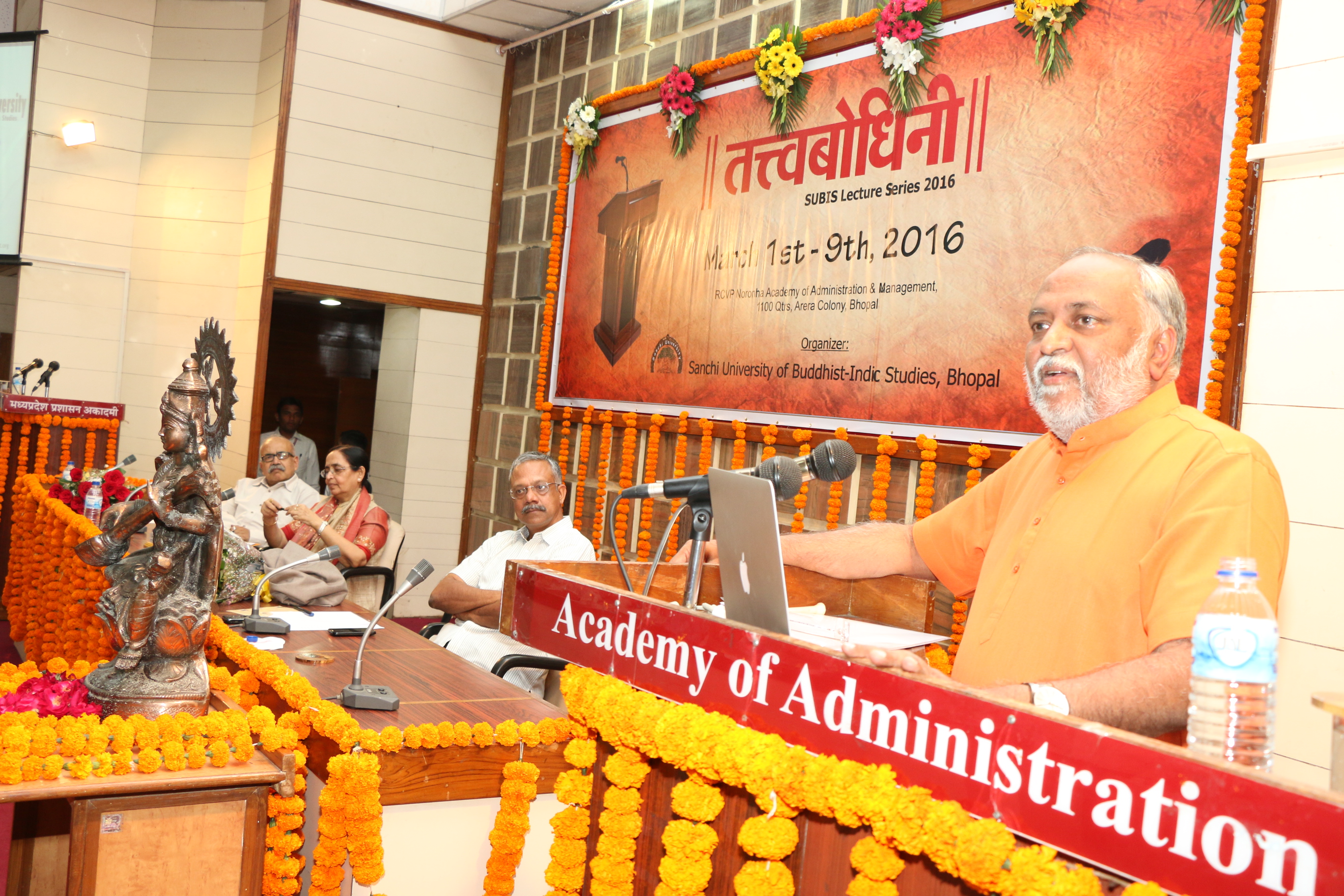 Welcome speech was delivered by Vice Chancellor of the University Prof. Shashiprabha Kumar. She highlighted the objective behind organising this lecture series and stated that lecturing is an age old tradition and art that involves the intelligent interpretation of thoughts, arrangement of words and skilful presentation before the gathering when it fused with knowledge; it becomes a treasure house for the seekers of knowledge. The first inaugural session was chaired by Sri Rakesh Aggrawal, Additional Chief Secretary of Government of MP. He emphasised need of spiritual awakening in the society. Registrar of the University, Sri Rajesh Gupta also graced the occasion. Scholars from various walks of life, retired officers and common people were present in large number to listen to the speakers.
On the second day of the lecture series, the noted Orthopaedic Surgeon, Dr. Shashibhushan Mishra will be delivering his lecture on the topic "Dhyan Ke Veghyanik Pahlu". The eminent Yoga Guru Shri Ramesh Kumar Dhanoriya will chair the session. On 3rd March the topic is the universal message of Upanishada which will be delivered by Vice Chancellor of SUBIS Prof. Dr. ShashiPrabha Kumar. Vipashyana & personality development is the topic on 4th March and the speaker will be Bhadant VimalKirti. Noted Former police commissioner
---
Kerala Tourism hosts Kerala festival 2015 at Bhopal Haat
Our Correspondent, Bhopal, 13 Nov. 2015


A three days Kerala festival by Kerala Tourism will be held in Bhopal. It is scheduled to start on November 13 and will conclude on November 15. The event is held at Bhopal Haat Shri Babulal Gaur, Hon'ble Home Minister will inaugurate the event at 7 pm on 13th November.


The event is organized on the occasion of 60th year of Kerala's formation and is held at 9 places in India during the month of November. State of Kerala was formed on 1st November 1956 along with Madhya Pradesh. The event is organized in association with Kerala Sangeetha Nataka Akademi (M.P. Chapter).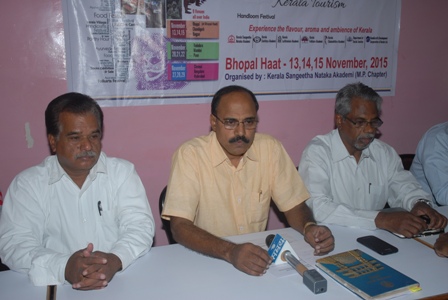 The three- days tourism festival will highlight Kerala Ayurveda medicines and therapies, Handloom, Handicraft and also focus will be given to the Kerala cuisines. Typical food items like Kerala Porotta, tapioca items, variety of vegetarian and non-vegetarian food items will be available.
Different types of bananas from Kerala will be available for sale.
Mr. G Tulsidharan, President,KSNA , Mr. O D Joseph, Secretary, KSNA , Mr. C Ashokan, Coordinator , KSNA and Mr. MK Mathew was also present on the occasion.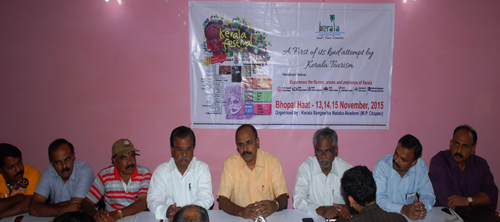 There will be cultural programs on every day starting with Padayani, a traditional folk presentation on 13th November. Street Magic, Kathaprasangam, Poetry , Folk Songs, Theyyam, different forms of classical and folk dances, songs will be performed. Apart from the ethnic art forms by the artists from Kerala, presentation by the artists of Bhopal will be staged on all three days.
---
Ram Charit Manas spreading light of knowledge in world
Our Correspondent, Bhopal, 15 Sept. 2015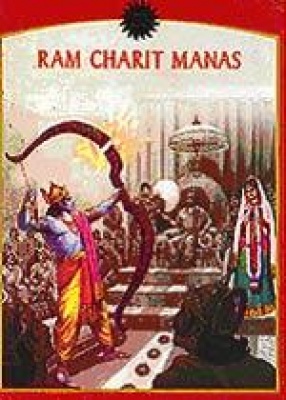 At concluding function of Tulsi Jayanati programme at Raj Bhavan here today, Governor Shri Ram Naresh Yadav said that Goswami Tulsidas has worked to popularize Hindi throughout the world by authoring Ram Charit Manas in easy language. The epic is spreading light of knowledge throughout the world.
It inspires us to keep away from greed and motivates to imbibe good character and moral values. The teachings of discipline, Maryada and culture given by Ram Charit Manas need to be propagated throughout the world. Shri Yadav said that through discourses on Ram Charit Manas Didi Mandakini is inspiring people to live a pious life. The Governor felicitate Didi Mandakini with shawl and coconut.
Didi Mandakini said that despite material happiness and luxuries in the age of science, human being is mentally and physically unhappy. Ram Charit Manas authored by Tulsidas is ever relevant. It encompasses philosophy of entire life.
Tulsidas has ensured public welfare by penning Ram Charit Manas. Former MP Shri Raghunandan Sharma said in the welcome address that we are overwhelmed by felicitation of Didi Mandakini at Raj Bhavan. Principal Secretary to Governor Shri Ajay Tirkey, retired Major Shri S.R. Sinho, office-bearers of Manas Bhavan and Tulsi Akademi and Manas lovers were present on the occasion.
---
INTERNATIONAL MUSEUM DAY IS CELEBRATED
19 May 2015
International Museum Day is celebrated at Regional Science Centre, Bhopal.An unique exhibition was organised titled "My Own Collection' in which around 50participants participated with their own collection of artefacts viz postal stamps, postcards, coins, currencies, wild life photos, match boxes etc. The exhibition wasinaugurated on 17th May 2015 by Dr. S. Das, Director, AMPRI, CSIR, Bhopal.
Thevaledictory function was attended by Prof. Sarit Kumar Chaudhuri, Director, IGRMS,Prof. Chaudhuri gave away the prizes and certificates to the participants of theexhibition. Speaking on the occasion, Prof. Chaudhuri said that Museums arenecessary for sustainable society. 35,000 museums across the world are celebratingInternational Museum Day. There is a need for building cultural identity of the Indiancivilization.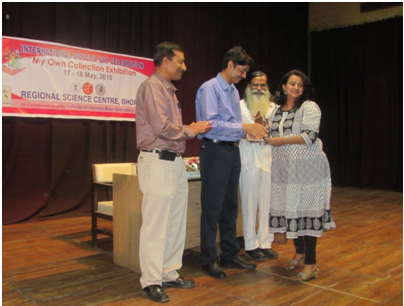 Participating in the function, Mr Prabal Roy, Project Coordinator of RegionalScience Centre, Bhopal said that museums are repositories of educative materials,artefacts of stamps and coins of historical importance.
The collectors of artefactsrequires dedication and devotion for long years to puruse this noble hobby. Childrenof different age groups have participated in the Exhibition and the participants aregrowing every year. Dr. P.J. Sudakar, Additional Director General of PressInformation Bureau has also participated in the function.


---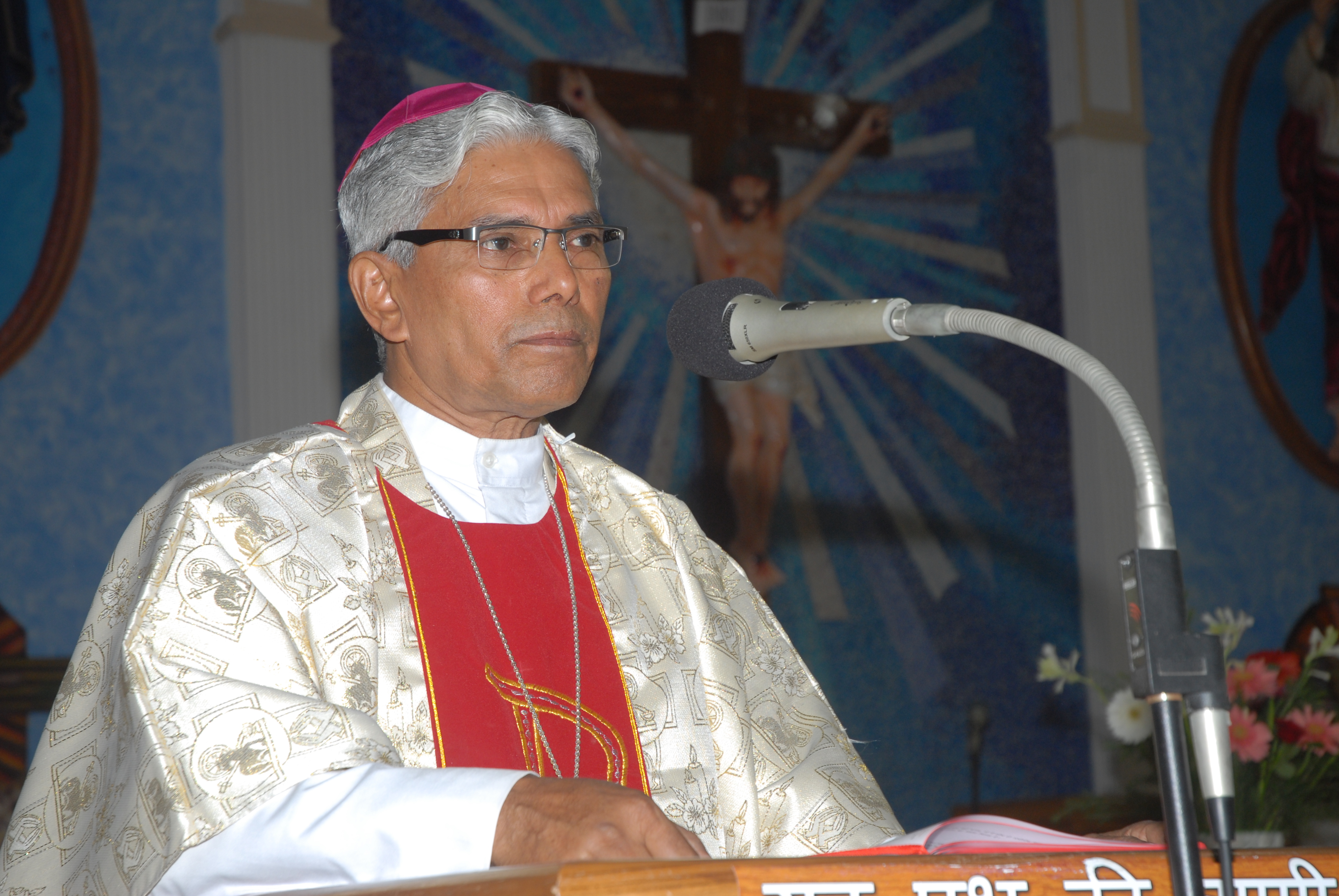 Bhopal Archdiocese celebrates Spirit of yuletide spreads across state on Christmas
Churches across the city reverberated with prayers and joyous celebrations of the birth of Jesus Christ on Christmas today. Worshippers lined up to participate in the Christmas prayers.
Celebrating the birth of Jesus Christ, people gathered at churches and attended midnight mass and offered prayers.
Dr Leo Cornelio, Archbishop Bhopal prayed for lasting peace in the country. "On this Christmas day, let us rejoice in the birth of Jesus Christ and how God became man for the upliftment of mankind," he said.
The interiors of St Francis Church were decorated with flowers and stars. The exterior of the church was decorated with light that came alive with the sunset.
St Francis Church was beautifully decorated with the Nativity scene, where worshippers lit candles and also offered prayers. All churches in the city were lit up with lights. The yuelitide spirit was clearly visible across the city with shops decorated with Christmas trees and stars. Santa Claus was also seen distributing sweets.
Traditionally, the Christmas celebrations begin long before the night of 24th December, a date that is observed as Christmas Eve more likely in Western Christianity and the secular world alike. The celebrations begin early as it is a part of the liturgical day that starts at sunset itself and is a very well known practise based on the story of creation, inherited from the Jewish tradition.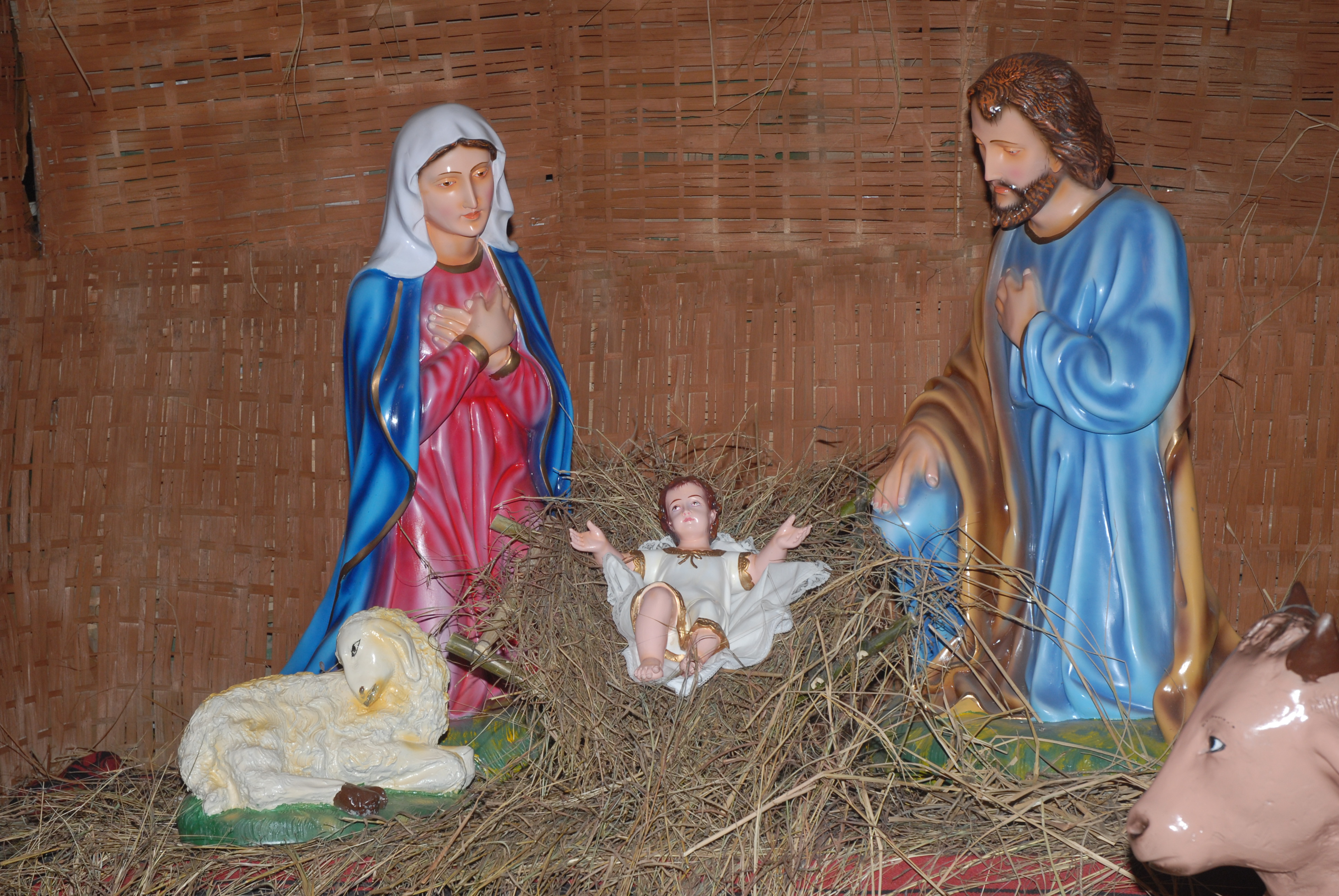 ---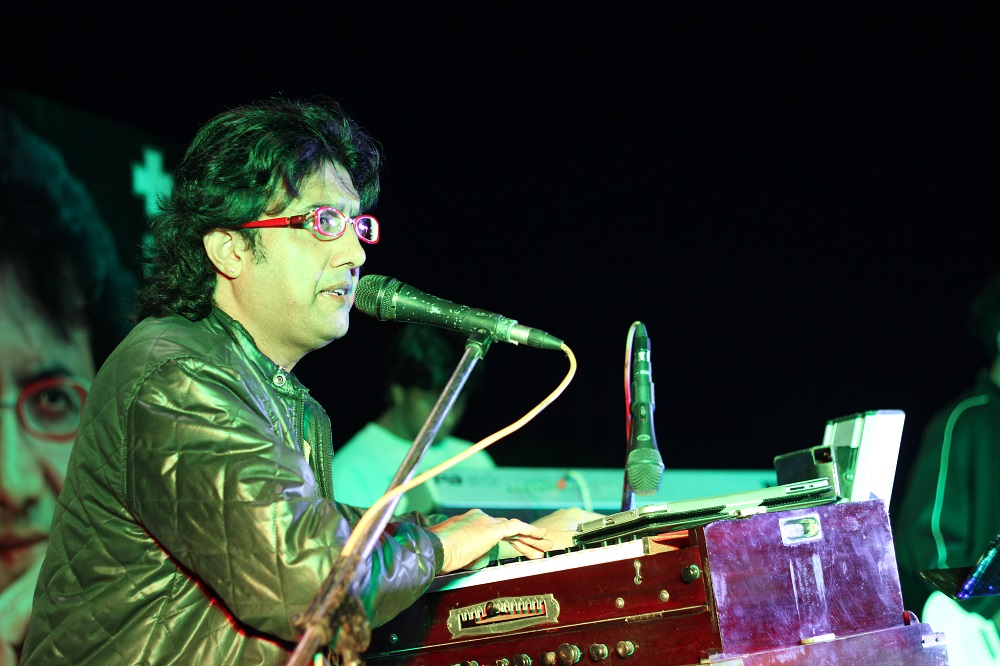 Sadu leaves the audience spellbound with his GhazalRock performance.
Sadu was the star performer for the banquet party held on the eve of the first day of the "12 th national conference on cardiology and , diabetology " held on 8th november in Amer Greens in the city . In the lavish party Sadu left the audience craving for more to the GhazalRock performance of the stalwart singers. Jagjit Singh, Ghulam Ali and Mehdi Hassan. Sadu sang chupke chupke raat din, hungama hai kyun barpa, ranjish hi sahi, sarkti jaye hai naqab, baat niklegi to door talak jayegi, hontho se choo lo tum, zindagi mein to sabhi pyar kiya karte hain ... etc in a Rock Style. He also performed his hit GhazalRock number " Mohabbat Mein" which has already received a few lack views on YouTube in a months time. Sadu is the the inventor of this kind of fusion of using guitars, drums, keyboards, bass guitars etc with ghazals which sounds amazing which is called GhazalRock concept..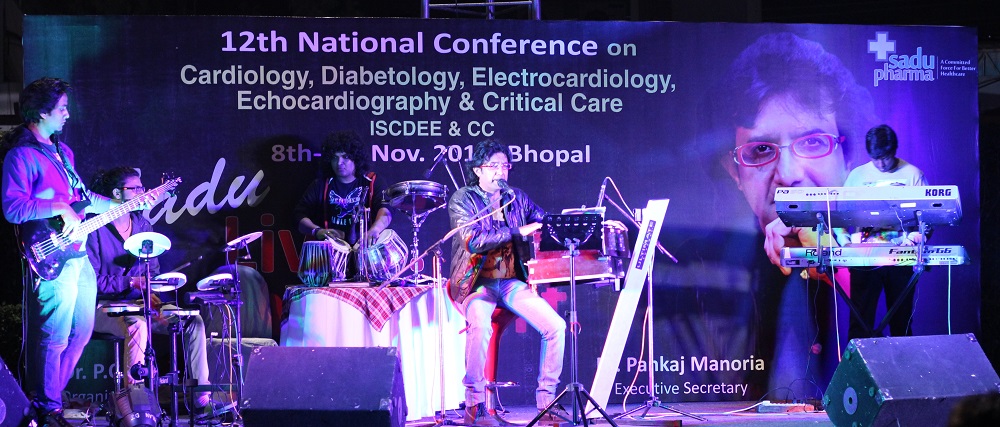 Live shows are lined up through out the globe in the coming days for the very popular "Aryans Singer"


---
Dear Sir/Madam

PFA FOR PUBLICATION AND COVERAGE.................

INDIAN COUNCIL FOR CULTURAL RELATIONS, REGIONAL OFFICE, BHOPAL PRESENTS

A SPECIAL COMPOSITION OF HAWAIIAN GUITAR & TABLA WITH INDIAN CLASSICAL KATHAK DANCE

BY NEEL RANJAN MUKHERJEE & GROUP, NEW DELHI

1. Neel Rajan Mukherjee : Hawaiian Guitar
2. Zuheb Ahmed Khan : Tabla
3. Anirban Bhattacharyya : Vocal & Harmonium
With 4. Sangeeet Majumder : Kathak Dance
PHOTOS GRAPHS AND PRESS NOTE ARE ENCLOSED.

DATE : 30.03.14 : SUNDAY
TIME : 7.00 PM
VENUE : SHAHEED BHAVAN AUDITORIUM,

M.L.A REST HOUSE CAMPUS,
MALVIYA NAGAR, BHOPAL (M.P.)
You are requested to release the news in your reputed news paper and cover the event. Entry is Free for all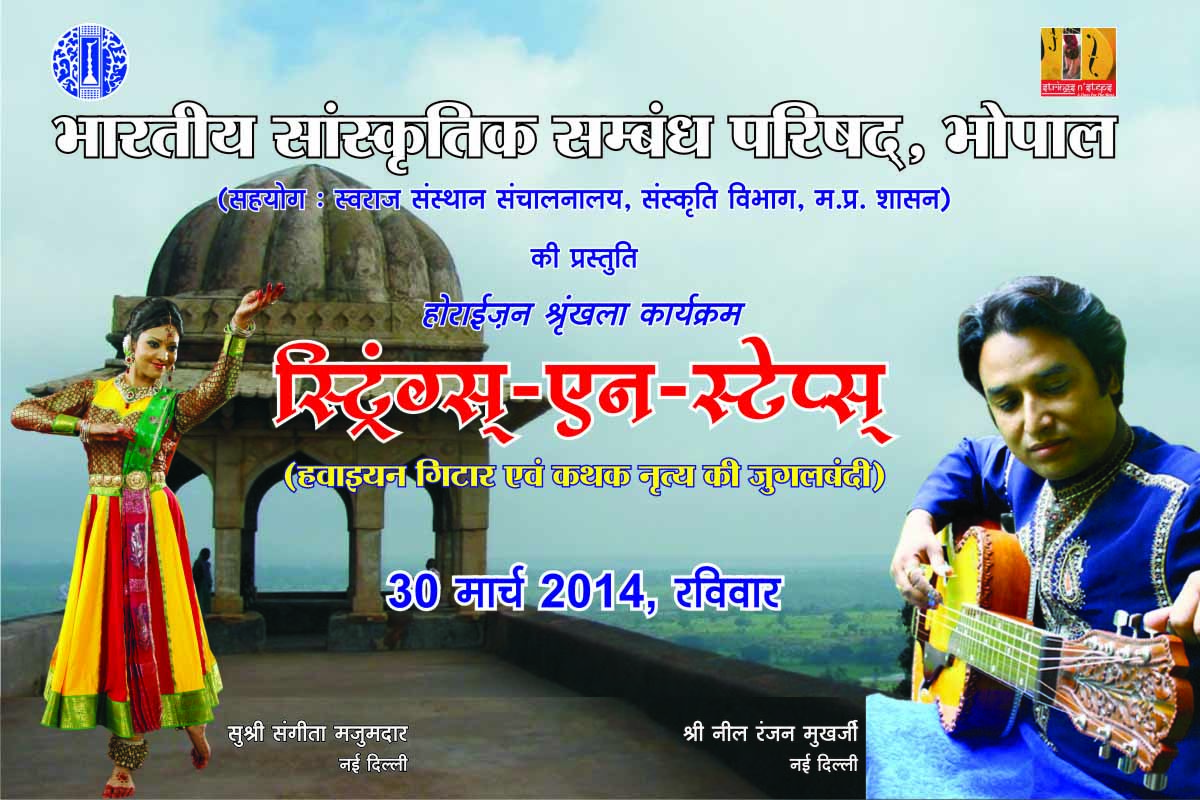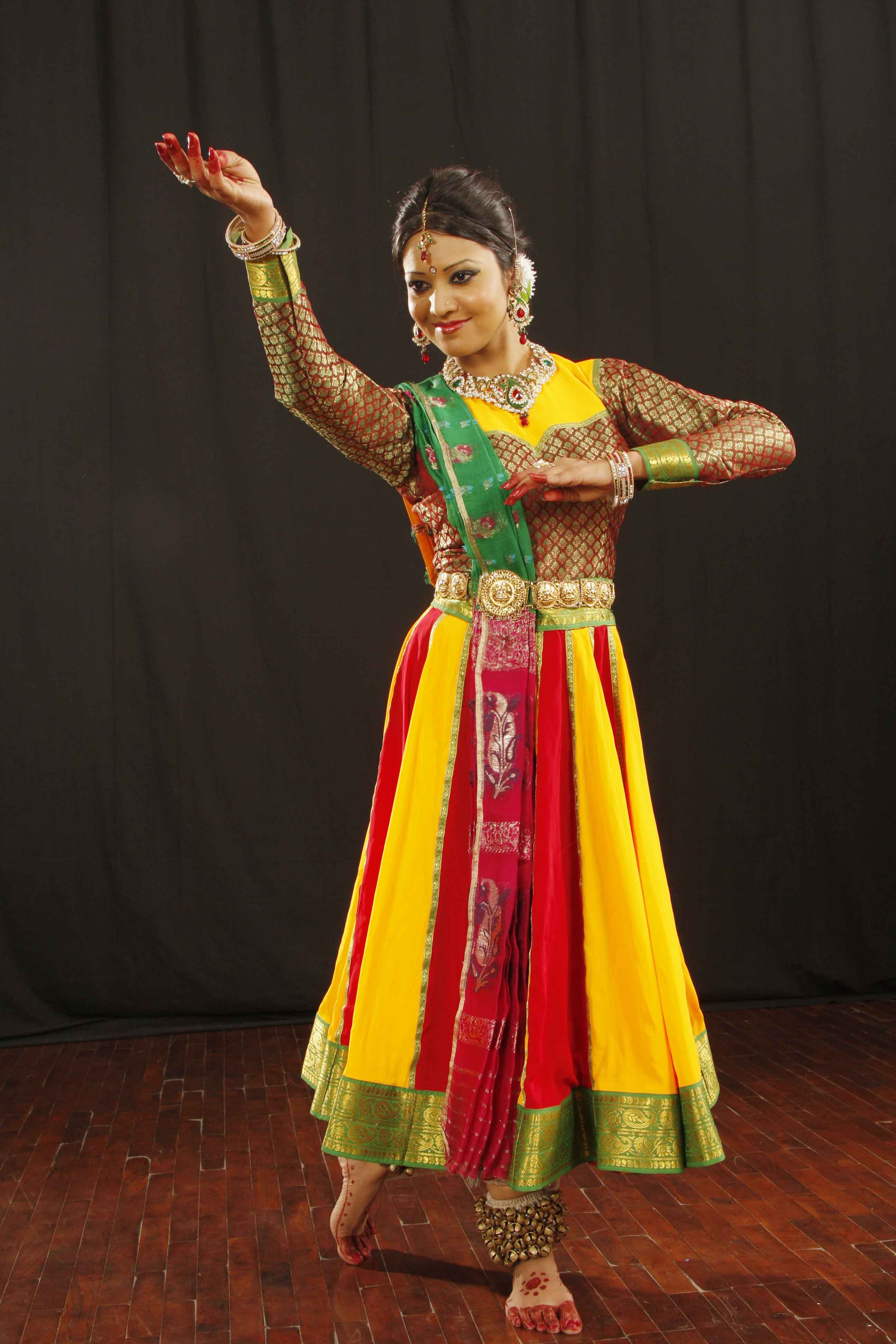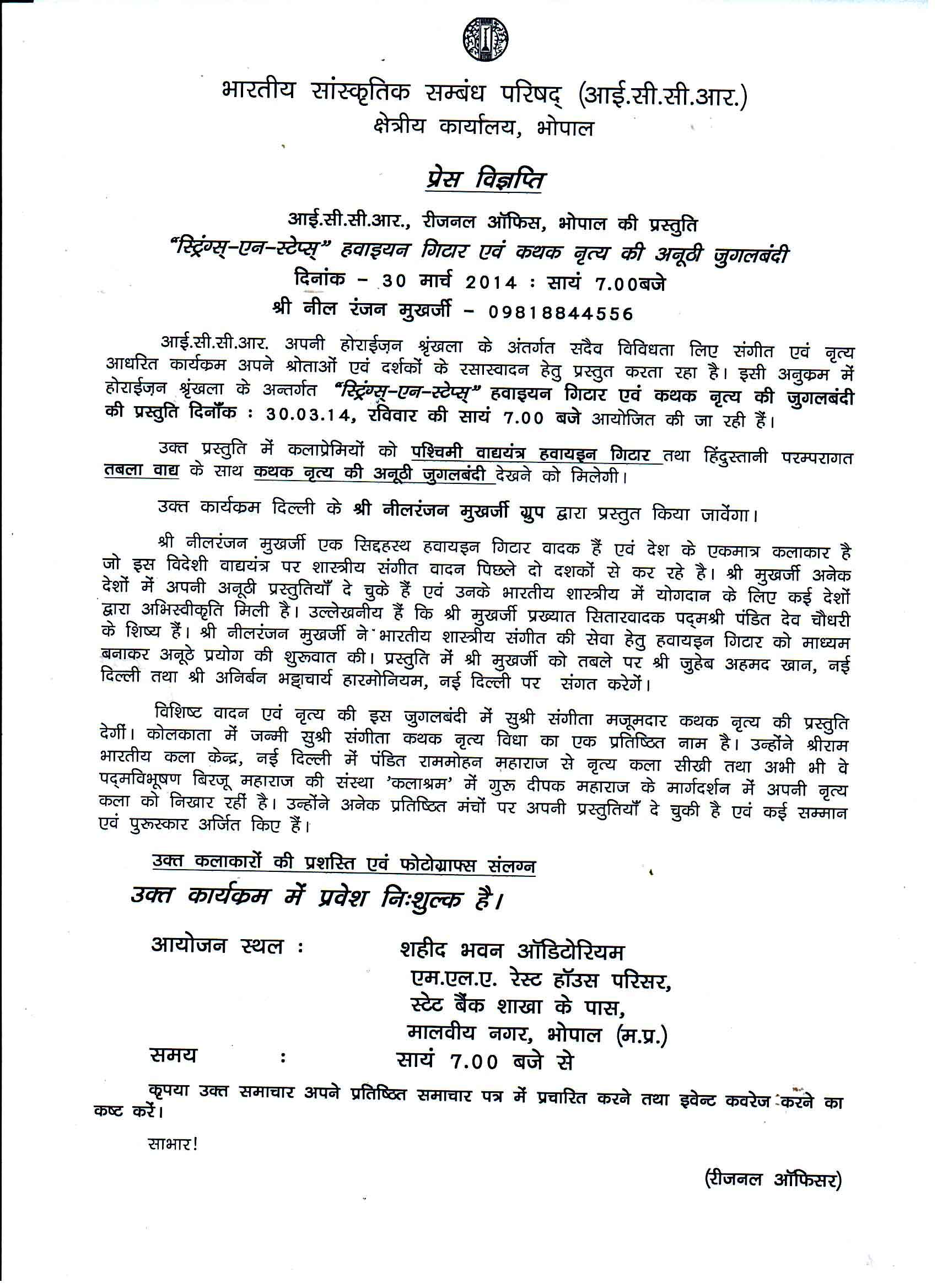 ---
Ramayana Chanting
---
Ram Navami Festival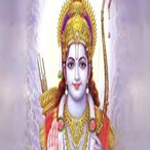 Ram Navami Festival marks the birthday of Lord Rama, the one who is the protagonist of the famous epic, 'Ramayana'. This day falls on the ninth day of the month of Chaitra - similar in all parts of India. The human incarnation of Lord Vishnu is Lord Rama, who was the supreme power in Ayodhya. Celebrations for the festival of Ram Navami commences with a prayer to the Sun right in the morning. During midday, a special prayer is offered. The devotees sing special verses in praise of Lord Rama and get into the festive mood of Ram Navami. Then there are Rathyatras or chariot processions of Ram, his wife Seeta, and brother Lakshman along with the ardent devotee Hanuman that are organized by various temples. Many take a dip in the sacred water and while there are others who observe a fast. The center of celebrations is Ayodhya, where the majority of devotees throng to offer prayers. The Ram Navami festivities are marked with great enthusiasm.

The Ram-rajya (during the rule of Rama) concept was synonymous with a prosperous and peaceful period - which people still cite as examples. Several processions come out with people being dressed up in ancient costumes. The procession itself is a blustery affair with the members shouting aloud praises of Lord Rama. As a matter of fact, Sri-Ram Navami festival is an event where the reign of a king is commemorated who was afterward sanctified. The present day traditions of Ram Navami festival does indicate that the ancient times were the most sought after era of peace and prosperity. The festival of Ram Navami happens at the start of summer when the sun has started moving closer to the northern hemisphere.

The other indication of the sun was that it was considered to be the progenitor of Rama's dynasty, also known as the Sun dynasty. And the other names by which Rama was also known was Raghunatha, Raghupati, Raghavendra etc. he had been given all these names as somewhere they were related to Sun worship. Appreciably, the prehistoric Egyptians named the sun as Amon Ra or just as 'Ra'. In Latin verbatim, the syllable Ra is used to imply light. For instance, the word Radiance means emission of light, or Radium, which denotes any material that emits light or brightness.

The occurrence of this 'Ra' syllable in majority of the names as used in Rama is highly synonymous with brilliance and brightness. It all must have had its origin much before the Ramayana. Sun has always been of great importance in the higher latitudes from where the Aryans are believed to have traveled into India. There were loads of royal dynasties that represented symbols of virility like the Sun, Eagle, Lion etc. as their progenitor. Rama's dynasty considered them to have its origin from the Sun. This is why linking with this event, Rama's birthday was also said to be a festival devoted entirely to the sun.

It is believed that Lord Rama accomplishes the wishes of all those devotees who pray to him on this auspicious day. On this festive day, temples get decorated and Lord Rama idol is richly decked up. There is a practice to read the holy Ramayana in the temples. A big fair is held at Ayodhya, at the birthplace of Sri Rama. It is in South India that the Sri Ramnavami Utsavam (festival) is celebrated for a continuous stretch of nine days. The traditional way of worshipping starts with singing Vedic mantras all dedicated to Vishnu, fruits and flowers are also offered to God. Satsangs and public gatherings are also planned for commemorating the birth of Lord Ram. Praises of Lord Rama are recited and devotees tend to follow all the traditional ways of worship.
---