Former Australian Bowler Defends Virat Kohli In Squabble With Matthew Wade
MMNN:22 September 2017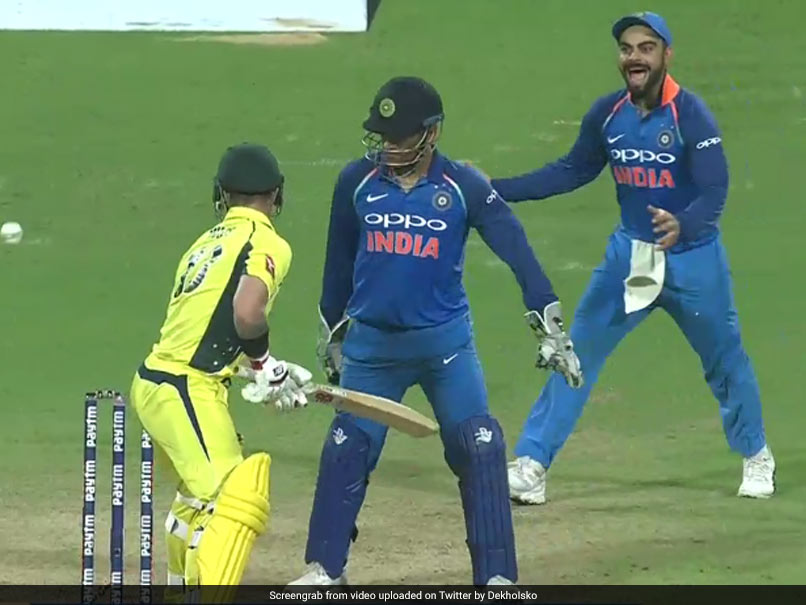 In the all the mayhem unleashed by Kuldeep Yadav on the Australians in the second ODI at the Eden Gardens on Thursday, a feud between India skipper Virat Kohli and Australian wicket-keeper Matthew Wade went under the radar. Kohli, who has a history of run-ins with the Aussies, was once again involved in a confrontation with an Australian player. The incident took place when the Indian captain decided to run a bye with Wade down injured. The Australian wicket-keeper and the bowler, Marcus Stoinis, took exception and confronted Kohli. Wade, who was already struggling in the Kolkata heat, was struck in the arm by a Stoinis delivery. Kohli, who was at the non-striker's end at the time, took off for a run. Both Wade and Stoinis confronted Kohli at the end of the over. However, the Indian captain has received support from the unlikeliest of sources -- another Australian. Former Australian fast bowler Stuart Clark, dubbing the incident as 'piddly crap', came out in support of Kohli. "He (Wade) misfielded one. Whether the Indian batsman knew he was injured or not was probably a secondary question," Clarke was quoted as saying to Sky Sports Radio by the Herald Sun. "It's one run. Is this the biggest issue this team has got? If I'm Matthew Wade and I'm Marcus Stoinis -- and full credit to him for standing up for Matthew Wade -- I'd be worrying about my own cricket, rather than all this other stuff. "This is piddly crap." Kohli is not one to back down from a fight and the Indian skipper was seen giving Wade a grand send-off after he was dismissed by Yadav. Wade was the first wicket in Yadav's hat-trick and Kohli was seen giving him a mouthful after he was castled by the left-arm wrist spinner. India went on to win the second ODI by 50 runs in Kolkata to take a 2-0 series lead. The hosts will look to wrap up the series when the two teams clash in the third match in Indore on Sunday.
---
A Message From Virat Kohli For Prime Minister Narendra Modi, Sports Minister
MMNN:21 September 2017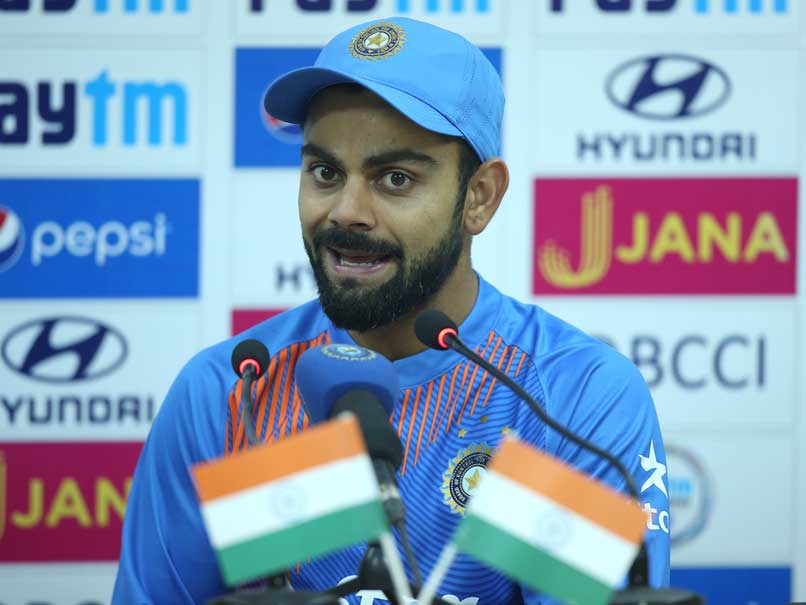 Sports Minister Rajyavardhan Singh Rathore on Wednesday launched the revamped 'Khelo India' initiative, which earlier focused on infrastructure development but will now look to ensure all-round growth. The government has approved Rs 1,756 crore for a period of three years for revamping the initiative, launched by the ministry last year by merging three schemes - Rajiv Gandhi Khel Abhiyan, Urban Sports Infrastructure Scheme and National Sports Talent Search Programme. The programme aims to promote 20 universities across the country as hubs of sporting excellence, which would enable talented sportspersons to pursue the dual pathway of education and competitive sports. Reacting to this new development, Indian cricket captain applauded the effort of Prime Minister Narendra Modi and the Sports Minister. "'Khelo india' a much awaited initiative by our hon'ble PM & Sports Minister. Surely this will catalyse sports in India," tweeted Kohli. A holistic approach has to be taken and there will be a seamless network which will enable a pathway from schools to Olympics," Rathore, who recently took charge, said after a cabinet meeting. "In the age group of 10 to 18, health and education will be mapped and schools will be graded. Sports facilities will also be mapped with geographical location. Sports and education will be mixed." Rathore said very soon, sports-specific mobile apps, equipped with relevant information, will be launched. "The apps will have tips for athletes and information of Indian and international athletes." The winner of the silver medal at the 2004 Athens Olympic Games said under the scheme, efforts will be made to upgrade and educate coaches at the community level. Asked about the impending Sports Code and efforts to bring sports in the Concurrent list, Rathore said he was taking a "step by step" approach. Responding to a query if he was satisfied with the standard of coaching in India, he remarked, "best is required, good is not enough
---
BCCI Nominates MS Dhoni For Padma Bhushan Award
MMNN:20 September 2017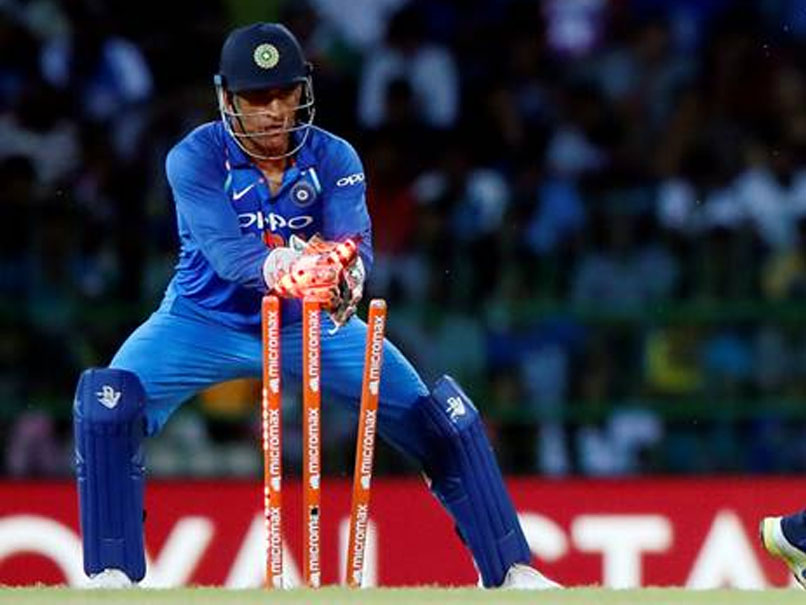 The Indian cricket board has nominated Mahendra Singh Dhoni for the country's third highest civilian award -- the Padma Bhushan -- for his contribution to the game. A senior BCCI official confirmed that the Board has only sent one name for the Padma awards this year and it was a unanimous decision to nominate India's most successful captain. "Mahendra Singh Dhoni has been nominated by the BCCI for the Padma Bhushan award. It was a unanimous decision by the members. He has been one of the greatest names in contemporary cricket and the most appropriate choice of the Indian cricket board," BCCI acting president CK Khanna told PTI. Dhoni's credentials are impeccable and as the only Indian captain with two World titles (2011 50-over World Cup and 2007 World T20), the BCCI did not have to ponder over likely names. " He is one of our greatest ODI cricketer with nearly 10,000 runs. Not many players have played 90 Test matches. There is no one better than him, who could have been nominated," Khanna added. The BCCI has not sent any other nominations for the Padma awards this year. The 36-year-old has scored 9737 runs in 302 ODIs besides 4876 runs in 90 Test matches. He has also played 78 T20 Internationals, notching up 1212 runs. He has 16 international hundreds (6 in Tests and 10 in ODIs) along with 100 international half-centuries. As a wicketkeeper, Dhoni has held 584 catches across formats (256 in Tests, 285 in ODIs and 43 in T20 Internationals). He has also effected 163 stumpings. Dhoni is already a recipient of the prestigious Rajiv Gandhi Khel Ratna and the Padma Shri award. If Dhoni is conferred with Padma Bhushan, he will become the 11th Indian cricketer to get the third highest civilian honour. Some of the notable international cricketers, who have been the recipients of Padma Bhushan award are Sachin Tendulkar, Kapil Dev, Sunil Gavaskar, Rahul Dravid, Chandu Borde, Prof DB Deodhar, Col CK Nayudu, and Lala Amarnath. The lesser known names include Raja Bhalindra Singh of Patiala, who played 13 first-class matches, and Vijaya Anand -- the Maharaja of Vizianagram, who was India's captain during their 1936 tour to England.
---
On Virat Kohli's 30 Centuries, A Question From Steve Smith
MMNN:19 September 2017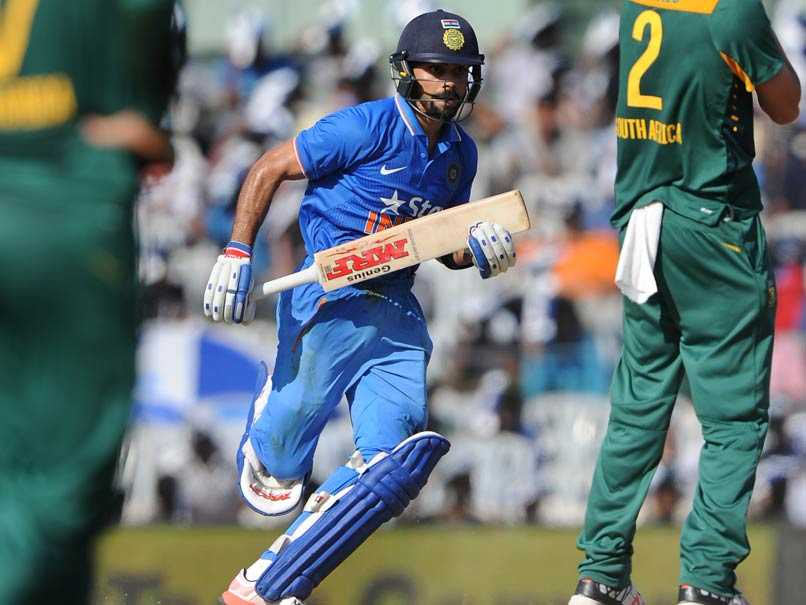 The ongoing limited-overs cricket series is as much a battle between the two captains as it is between their respective teams. Virat Kohli and Steve Smith, considered two of the finest batsmen in the world at the moment, are not just leaders of their teams but also chief run-getters. In the limited-overs format, Kohli holds an edge over the Australian. In 99 ODIs, Smith has 8 centuries to his name, while Kohli has notched up 30 tons in 195 ODIs. Hence, it came as no surprise when Smith was asked about Kohli's record in the post-match press conference in Chennai on Sunday. While Smith said his counterpart was a very good player, he also had a little query for the reporters. "I think India play a lot more ODI cricket than we do. I'm not sure how many games Virat has played. He is a very good player," he said. The 28-year-old added that he wasn't concerned about personal records. "I am not worried about personal accolades. I am here to try and win a series. The Indian team has a very good top seven and all guys are capable of scoring big runs. Our bowlers have to be on the top of their game to keep them quiet this series," Smith said. Ahead of the series opener, Kohli had echoed a similar sentiment when it came to personal milestones. "I don't play for the three-figure mark. For me winning is most important. I can be 98 or 99 not out but if the team wins then I am happy," said Kohli. The stylish right-hander has had a brilliant run with the bat in the shorter format of the game for the past couple of years. Kohli added a new feather to his cap in the ODI series against Sri Lanka by notching up his 30th ODI century, equalling the great Australian batsman Ricky Ponting and now only has Sachin Tendulkar ahead of him who has scored 49 ODI centuries. Kohli's men eased to win over the visitors in the 1st ODI after impressive performances from Hardik Pandya and Mahendra Singh Dhoni. Thanks to Pandya's blistering career-best 66-ball 83 and Dhoni's 79 off 88 balls, India posted a competitive 281 for seven despite losing the top half for less than 100 after opting to bat. However intermittent showers during the break played spoilsport as Australia were set a revised target of 164 off 21 overs via Duckworth-Lewis method. The young wrist spinners -- Kuldeep Yadav (2/33) and Yuzvendra Chahal (3/30) then ran through the middle and lower order as India took a 1-0 lead in the five-match series.
---
MS Dhoni Gives Kedar Jadhav The Death Stare After Run Out Scare
MMNN:18 September 2017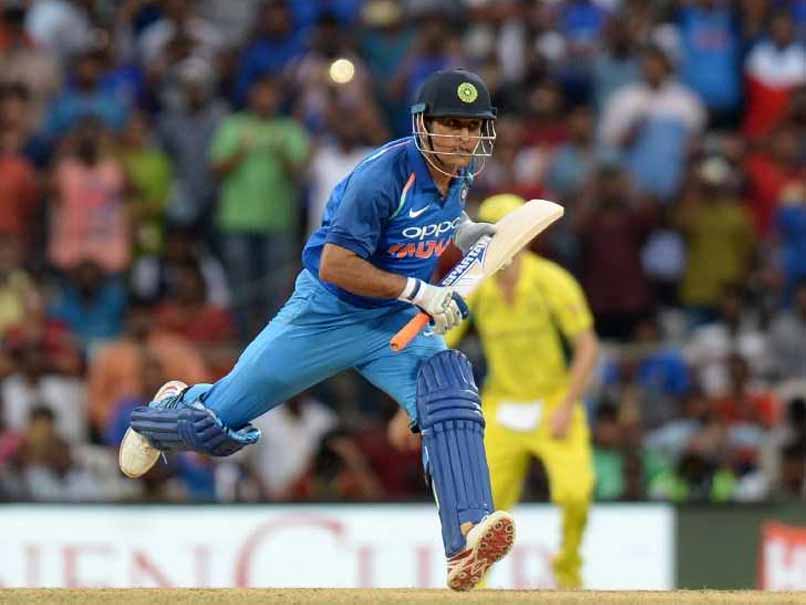 Mahendra Singh Dhoni produced yet another magical innings to dig India out of a massive hole and inspire the team to a 26-run (DLS) win over the visiting Australians in the first ODI of the five-match series at Chennai on Sunday. In the process, Dhoni became only the fourth Indian -- after Sachin Tendulkar, Rahul Dravid and Sourav Ganguly -- to score a century of fifties in international cricket. However, things could have been very different if Australia had taken the chance to run out the former India skipper after he was left stranded in the middle of the pitch by Kedar Jadhav. Dhoni, known for his calmness on the field, wasn't too pleased and what followed next can be dubbed as a rarity. In the 22nd over of India's innings, things were looking bad for the hosts but Kedar Jadhav had held one end up and was joined by Dhoni. Dhoni on 7, at the time, played the ball to cover and set off for the run but got no response from his partner. Dhoni turned to get back but slipped a little and was left stranded, Hilton Cartwright got to the ball and hastily tried to throw down the stumps but missed. It resulted in an overthrow and the two Indian batsmen completed the run but right after that Dhoni turned and gave Jadhav a death stare and shook his head that surely must have ruffled Kedar's feathers. The very next ball, Jadhav, batting on 40, tried to pull a Marcus Stoinis short delivery but only managed to give an easy catch to none other than Cartwright, who was standing at short mid-wicket Dhoni now has 9,737 runs in ODIs and requires 263 more runs to complete the 10,000-run milestone in the 50-over format. Earlier, Dhoni received a rousing welcome from the crowd when he came into bat to pull India back from troubled waters. India lost three quick wickets and were reeling at 11 for 3 and 87 for 5. Dhoni's innings helped India reach a competitive 281 for seven. Chasing the target, Australia did not have the best of starts and kept losing wickets at regular intervals with Pandya (2/28) helping himself with a couple of wickets. The young wrist spinners -- Kuldeep Yadav (2/33) and Yuzvendra Chahal (3/30) then ran through the middle and lower order as India took a 1-0 lead in the five-match series.
---
PV?Sindhu enters Korea Open Superseries badminton semi-final, Sameer Verma exits
MMNN:15 September 2017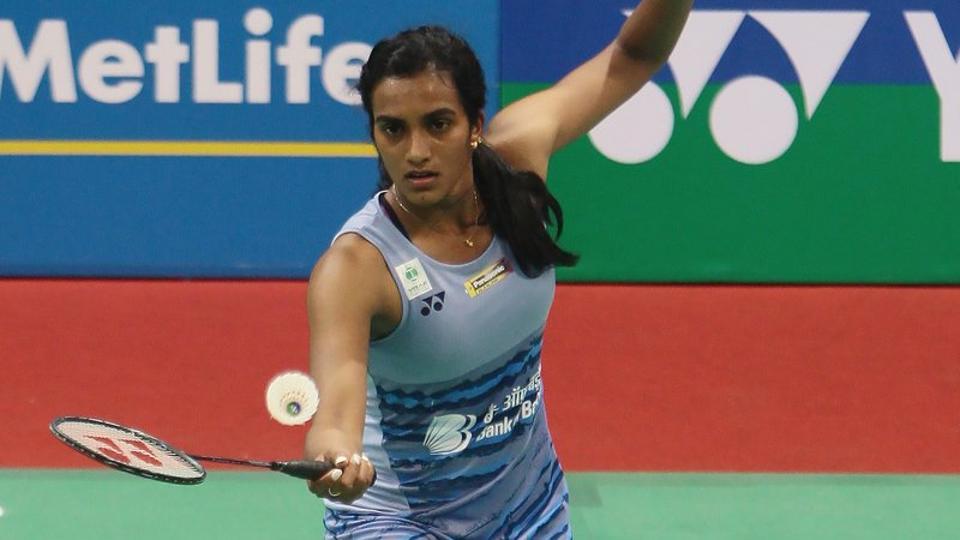 PV Sindhu defeated Minatsu Mitani 21-19, 16-21, 21-10 to enter the semi-finals of the Korea Open Superseries being held in Seoul. PV Sindhu raced to an early 5-2 lead in the first game, but Minatsu Mitani fought back, managing to take an 11-9 lead at the break. The back and forth nature of the match continued after the break, with neither player managing to take a convincing lead. PV Sindhu eventually found her rhythm and edged her Japanese opponent 21-19 in the first game. Minatsu Mitani started the second game well, taking a 5-1 lead and pushing PV Sindhu on the back foot. Sindhu then won a flurry of points and took an 11-9 lead going into the break. But just like in the first game, the player who led in the break ended up on the losing end of the game. Sindhu was forced onto the backcourt as Nitani dominated the nets and won the second game 21-16. PV?Sindhu came out all guns blazing in the third game, although Mitani's unforced errors certainly helped. She took an early 6-2 lead before entering the break with a formidable 11-3 lead. Mitani did manage to reduce the deficit to six points just after the break, but Sindhu maintained her composure and won the final game 21-10 to enter the semi-finals of the Korea Open Superseries.
Sameer Verma exits
Sameer Verma's campaign at the Korea Open came to an end after he lost to World No 1 Son Wan-Ho of Korea 20-22, 21-10, 21-13 in the quarter-finals. Sameer Verma started the match well, fighting hard to win the first game. However, Son Wan-Ho easily won the next two games to move into the semi-finals. Son Wan-Ho had previously beaten Indian shuttler Parupalli Kashyap to enter the quarter-finals.
---
India vs Australia: Mohammed Shami Working On New Plans For Steve Smith, David Warner
MMNN:14 September 2017


Mohammed Shami has been recalled to the India side for the first three ODIs against Australia and is ready with all his plans in place for the visiting side. The Indian speedster has chalked up some strategy which he wants to effectively implement against top Australians like rival skipper Steve Smith and senior batsman David Warner. "We have some plans for each of their batsmen -- (especially Smith and Warner). There's always some new plan in place. The key is about executing it on the field," Shami told reporters at the Eden Gardens on the sidelines of the Bengal Ranji team's training session. India will take on Australia in the first ODI of the five-match series on September 17 at MA Chidambaram Stadium in Chennai. India will play their second ODI against Steve Smith's men at the Eden Gardens and the pacer is excited to play his career's maiden ODI at the historic venue. The Bengal pacer, who has played 49 ODIs, has never played an ODI at his home venue. "It's a matter of pride to play an ODI at my home ground. I hope to make it count and deliver for my team," Shami, who last played an ODI against West Indies in July, said. Close on the heels of their 9-0 clean sweep in Sri Lanka, Virat Kohli-led Team India would be eyeing another dominating display but Shami felt it would not be easy. "Australia are a strong team. It's difficult to say that (clean sweep) but we will try our best for a good show. The conditions will play a big role," he added. Kohli and boys will play five ODIs against Australia followed by three Twenty20 Internationals. Chennai, Kolkata, Indore, Bengaluru and Nagpur will host the ODIs while the T20Is will be held in Ranchi, Guwahati and Hyderabad.
---
Pakistan vs World XI: Darren Sammy Applauds Hassan Ali After Being Knocked Down By Him
MMNN:13 September 2017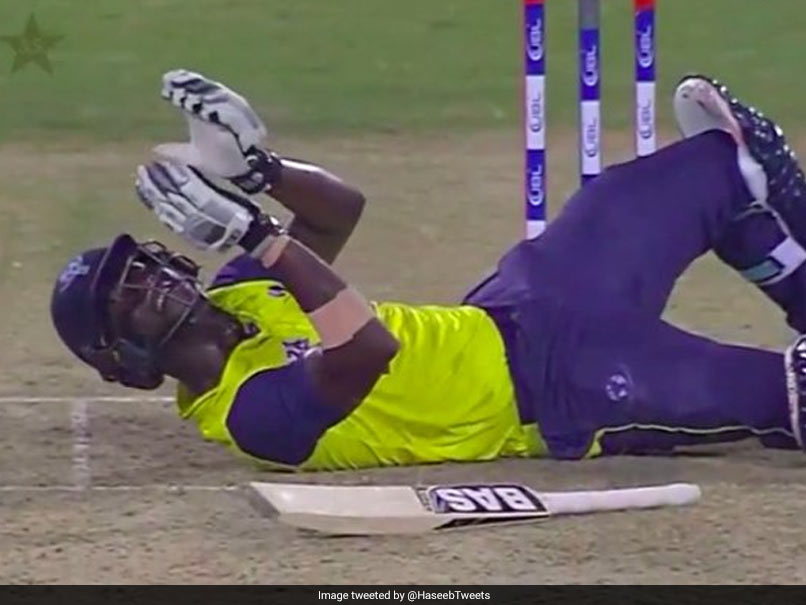 Pakistan on Tuesday took a giant step towards reviving international cricket at home with a 20-run victory over the World XI in a match in front of excited crowds amid tight security. The Twenty20 match, accorded international status by the International Cricket Council (ICC), is only the second time Pakistan has hosted an international match since militants attacked the bus of the visiting Sri Lankan team in March 2009, killing eight people and injuring seven players and staff. Long before the match started, around 9,000 police officers and paramilitary forces were deployed to the area, cordoning off the team's hotels and stadium. But the large security presence did little to temper the enthusiasm of fans in the cricket-mad country. The match was marked by moments of friendship, camaraderie and warmth between the two sets of players. One particular incident during the World XI innings captured the spirit of the occasion. Hassan Ali's toe-crushing yorker resulted in Darren Sammy lying flat on his back. The West Indies all-rounder applauded the bowler, who then helped Sammy get back up on his feet Pakistan, sent into bat by World XI skipper Faf du Plessis, notched 197-5 with Babar Azam hitting a rapid 52-ball 86. His career best Twenty20 score had ten boundaries and two sixes. The World XI started off well with Tamim Iqbal hitting 18 with three boundaries and Hashim Amla smashing three boundaries and a six in his 17-ball 26 but left-arm pacer Rumman Raees dismissed both in the same over to put the brakes on their innings. Despite Skipper Faf du Plessis and Sammy's best efforts towards the end, the visitors were unable to see their team through. The second game is scheduled for today and the third on Friday -- both in Lahore.
---
US Open: Best Season Of My Career, Says Rafael Nadal After 16th Grand Slam Title
MMNN:12 September 2017


Rafael Nadal described the year 2017 as "one of the best of his career" on Sunday after winning a third US Open and 16th Grand Slam. World number one Nadal defeated South Africa's world number 32 Kevin Anderson 6-3, 6-3, 6-4 in a brutally one-sided final during which he did not face a break point. Nadal also claimed an unprecedented 10th French Open in June after finishing runner-up to Roger Federer at the Australian Open. "In terms of results, this has been one of the best seasons of my career, of course," Nadal admitted of a year in which he won at least two Slams for the fourth time in his career. Had he gotten the better of Gilles Muller at Wimbledon, where he lost the final set of his fourth-round clash 15-13, the year might have been even more memorable. "I have been winning titles, playing three finals of Grand Slams, so that's a lot. That's so difficult. The other slam that I was not in the final, I lost the match 15-13 in the fifth to be in the quarterfinals. "So was very competitive year for me. And on clay, I won almost every match. Of course is an emotional season because I have been through tough moments in terms of injuries." Nadal's win on Sunday was the latest chapter in an epic story of domination by the sport's superstars. From Wimbledon in 2003, an incredible 53 of 58 Slams have now been claimed by just five men -- Federer (19), Nadal (16), Novak Djokovic (12) and Andy Murray and Stan Wawrinka with three apiece. Only Andy Roddick, Gaston Gaudio, Marat Safin, Juan Martin del Potro and Marin Cilic have broken the spell. "We are are in an era that is not nice to say, because I'm part of it, but we are in an era that some players make incredible things in this sport," said Nadal. "It's difficult to win a lot of titles. We should be very happy. Probably even Roger and me and Novak, much more than we ever dreamed." To hammer home their enduring appeal and dominance, Federer and Nadal shared the four Slams in 2017 -- Federer winning the Australian Open before capturing a record eighth Wimbledon.
Federer's mark no big deal
Despite his success, catching the 19 majors of Federer is not particularly high on Nadal's list of priorities. "I really never thought much about that. I just do my way. He does his way. Let's see when we finish," he said. "I have 16. So three is big difference. I really don't think much about these kind of things. "Well done for Roger that he is having an amazing season, too, and well done for me because I'm having a great season, too. "Tennis is not all about the Grand Slams, so there are tournaments to come and I'm excited about this last part of the season." It's all a far cry from the end of last year when Nadal was ranked at nine in the world and Federer was 16. It was also a 2016 season that saw the injury-hobbled Nadal lose in the first round at the Australian Open, withdraw after two rounds of the French with a wrist problem, skip Wimbledon and exit the US Open in the last 16. However, in 2017, Federer and Nadal have won five titles apiece and on Monday they will be back at number one and two in the world for the first time since 2011. "I was surprised in January. Now I am not that much surprised," said Nadal. "There are things that probably Roger and me share -- that is passion for what we are doing, passion for tennis, passion for the competition and the spirit of improvement all the time."
---
India vs Australia: Fans Slam BCCI For Picking Manish Pandey, Kedar Jadhav Over Yuvraj Singh, Suresh Raina
MMNN:11 September 2017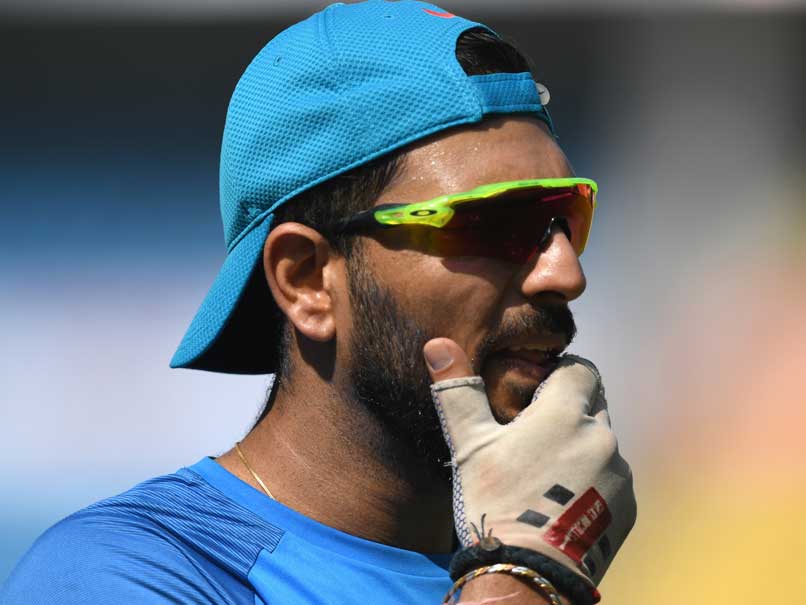 The 16-man squad failed to impress die-hard Yuvraj fans, who asked the Indian cricket board and its selectors whether Manish Pandey, KL Rahul and Kedar Jadhav were better than the World Cup winner The national selection committee last week picked up a fourth string 14-member Board President's XI squad for the warm-up game against Australia, giving out a clear signal that Yuvraj Singh is no longer among the country's top 74 cricketers. The selection pattern suggested that the squad, which crushed Sri Lanka, was bound to be retained for the Australia series with some minor changes. The Duleep Trophy forced the selectors to name the next 45 players for the day/night pink ball experiment. Another veteran Suresh Raina found a place in that 45, which meant he was on the selectors' radar. That made it top 60 players in the country, which left the selectors with no option but to pick youngsters who did well in the Indian Premier League and Vijay Hazare Trophy. Yuvraj did not even find a place in that batch of 14. Hence, it come as no surprise when the star left-hander failed to make the cut to Virat Kohli's squad for the first three ODIs against Australia. Mohammed Shami and Umesh Yadav made their way back to the national side with Shardul Thakur missing out on a spot. All-rounders Ravindra Jadeja and Ravichandran Ashwin were given a rest. The 16-man squad failed to impress die-hard Yuvraj fans, who asked the Indian cricket board and its selectors whether Manish Pandey, KL Rahul and Kedar Jadhav were better than the World Cup winner. Fans also questioned the exclusion of Suresh Raina from the team. The first three ODIs will be played in Chennai, Kolkata and Indore. The teams then travel to Bangalore and Nagpur for the final two games, before they take part in a three-match T20I series.
Squad:
Virat Kohli (Captain), Rohit Sharma (vice-captain), Shikhar Dhawan, KL Rahul, Manish Pandey, Kedar Jadhav, Ajinkya Rahane, MS Dhoni (wk), Hardik Pandya, Axar Patel, Kuldeep Yadav, Yuzvendra Chahal, Jasprit Bumrah, Bhuvneshwar Kumar, Umesh Yadav, Mohammed Shami.
---
US Open: Rafael Nadal Downs Juan Martin Del Potro To Enter 23rd Grand Slam Final
MMNN:9 September 2017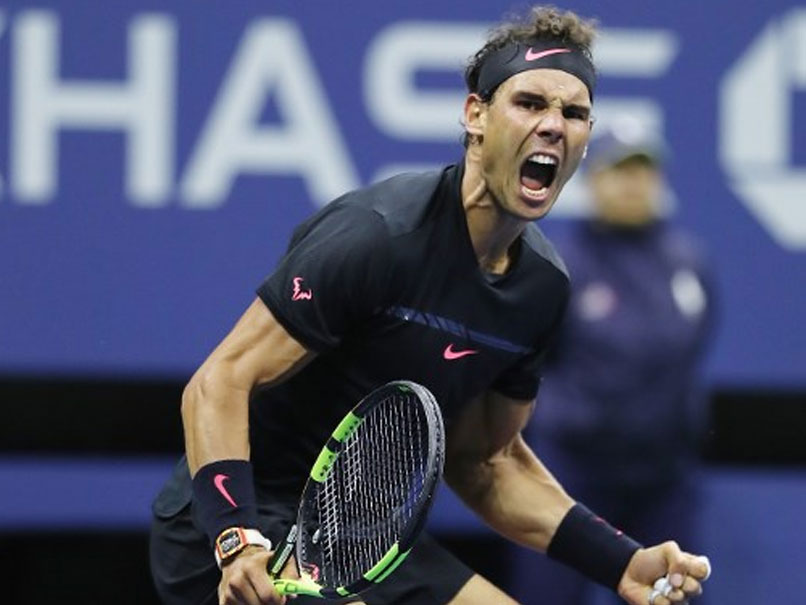 Rafael Nadal moved one win away from a third US Open title and 16th Grand Slam crown on Saturday when he defeated weary Juan Martin del Potro 4-6, 6-0, 6-3, 6-2. The 31-year-old Spaniard, the 2010 and 2013 champion in New York, will be playing in his 23rd Slam final and third this year, looking to add the US title to his record 10th French Open. In Sunday's final, the world number one will face 32nd-ranked Kevin Anderson, the first South African in the championship match in 52 years. Anderson reached his maiden final at the majors by beating 12th-seeded Pablo Carreno Busta of Spain 4-6, 7-5, 6-3, 6-4. For 2009 champion Del Potro, Friday's match was one too many as the physical and emotional toll of seeing off Roger Federer in four sets in the previous round left him spent. "I have had an amazing season after some tough moments with injuries in recent years," said Nadal, who started 2017 by finishing runner-up to Federer in Australia. "It's a very emotional year for me. I am in the final again and get the chance to fight for another title which is very important." Nadal said the key to Friday's win was a change of tactics after the first set. "I played too much to his backhand and I felt he was waiting for me there," said Nadal after his 15th successive Grand Slam semi-final win. "I changed it and it worked very well. I made him move more and make it all more unpredictable." Nadal finished with 45 winners and 20 unforced errors to Del Potro's 23 and 40. Despite a 4-0 winning record over Anderson, Nadal said he will not underestimate his opponent on Sunday. "He is a very dangerous player with a big serve and plays very well on this surface. I have known him since we were 12. "He's had many injuries but the way he has come back is a great example to the kids." Del Potro, who saved two match points against Dominic Thiem in a last-16 tie from which he almost retired with illness, gained the only break of the first set in the fifth game off a fortunate net cord. - -
'Been long road'
However, few would begrudge Del Potro a little luck after he was pushed to the brink of retirement by four wrist surgeries that saw his ranking slip as low as 1,045 and forced him to miss 10 Grand Slam tournaments. Nadal hit back with venom, gathering three breaks to take the second set in just 26 minutes as the Argentine suffered a power cut of staggering proportions. The Spaniard, watched by Tiger Woods in his player's box, then raced into a 3-0 lead in the third before Del Potro stopped the rot, having lost nine games in succession. The Argentine saved two set points in the eighth game but Nadal soon wrapped it up at the next time of asking, pushing his opponent into desperate defense before the delivering the killer blow into an open court. Nadal, beaten by Del Potro at the same stage in 2009, tightened the noose with two breaks for 4-1 and easy hold for 5-1. It was all over in the eighth game when Nadal buried unleashed a backhand winner. Anderson, 31, will attempt to become his country's first Slam champion since Johan Kriek at the 1981 Australian Open. Cliff Drysdale was the last South African man in the US final in 1965 but he was defeated by Manuel Santana. "It has been a long road. This means the world to me," said Anderson, whose career was at a crossroads in January when hip problems forced him out of the Australian Open and his ranking slumped to 80. "This is why we work so hard. I was pretty nervous with it being the first time on the sport's most famous stage." Carreno Busta, also playing in his first semi-final at the Slams, had not dropped a set at the tournament, helped by playing four qualifiers, and he was a set to the good on Friday, breaking in the seventh game. The Spaniard had pocketed the opener hitting just two winners and only one unforced error. But 6ft 8in (2.03m) Anderson eventually imposed himself much to the approval of watching Hollywood star Robert Redford and Microsoft founder Bill Gates
---
T20 Global League: Kings XI Punjab's Preity Zinta to own Stellenbosch team
MMNN:8 September 2017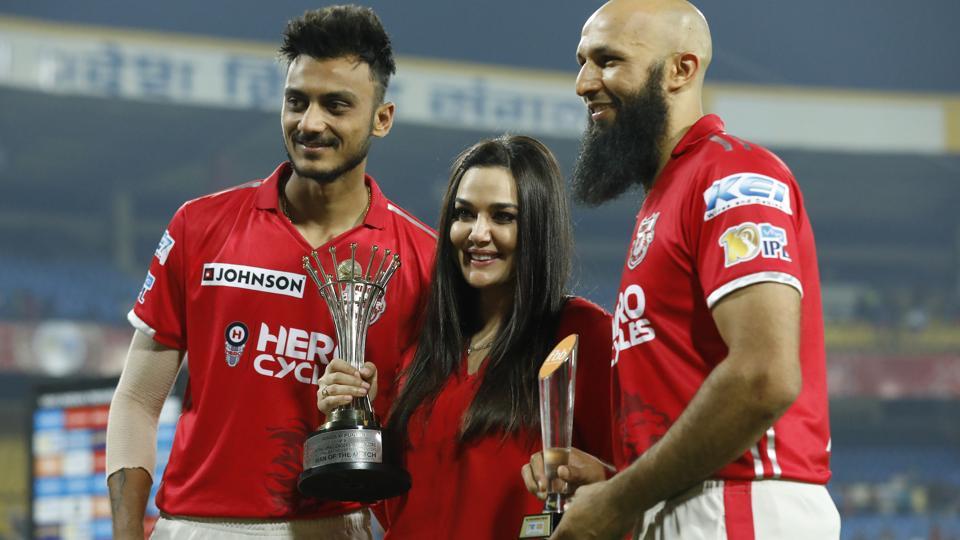 Preity Zinta, who is a co-owner of IPL team Kings XI Punjab, will now own the Stellenbosch team in the T20 Global League of South Africa that starts later this year Preity Zinta has become the third Indian after Shah Rukh Khan's Kolkata Knight Riders and GMR's Delhi Daredevils to own a team in the T20 Global League of South Africa. Preity, who is a co-owner of Indian Premier League team Kings XI Punjab, will own the Stellenbosch franchise. The ownership of the Stellenbosch franchise was up for grabs after Brimstone Investment Corporation Limited had decided to end their interest in pursuing ownership early August. It was the only team among the eight to take part that did not have an owner. "I am extremely proud to announce and warmly welcome Preity Zinta to South Africa and the T20 Global League family," said Cricket SA Chief Executive, Haroon Lorgat. "The introduction of a Bollywood star like Preity Zinta speaks volumes for the T20 Global League and finalises an eminent and enviable group of owners. Her experience and stardom will add value to the T20GL," said Lorgat. "I firmly believe that this is the most exciting time for young South African cricketing talent. This league will give them an opportunity to take the leap from becoming the best in the country to becoming the best in the world," said Preity Zinta. No Indian cricketers will be involved in the league. South African marquee player for the Stellenbosch franchise, Faf du Plessis, expressed delight at learning about Preity Zinta being his new team owner. "I'm very excited to see that Preity Zinta has come on board. I have heard from my team mates that she is very good to work with, so I'm looking forward to working with her and seeing how she impacts our team space. She is also very passionate about the sport and I am sure local fans will have an awesome time at Boland Park," Du Plessis said. The Stellenbosch team plays its first home game on Saturday, 4 November at Boland Park, Paarl against the Jo'burg Giants.
---
No Rafael Nadal vs Roger Federer at US Open as Juan Martin del Potro stuns Swiss
MMNN:7 September 2017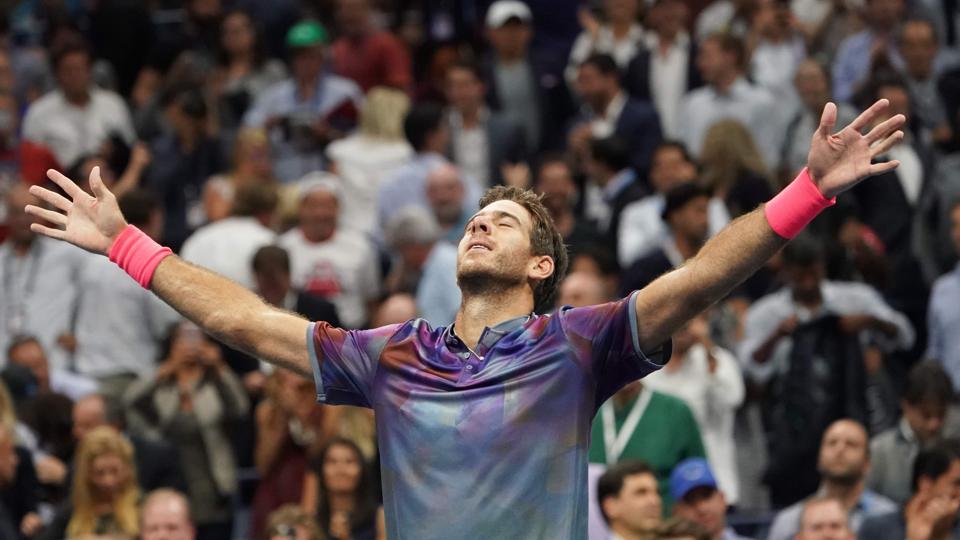 Juan Martin del Potro, the 2009 US Open champion, beat Roger Federer 7-5, 3-6, 7-6 (8), 6-4 to set up a semifinal clash against Rafael Nadal, who breezed past Andrey Rublev in the quarterfinals So much for the first US Open match-up between Roger Federer and Rafael Nadal. Federer failed to live up to his end of the bargain. Hours after Nadal did his part with an easy-as-can-be victory to get to the semifinals at Flushing Meadows, Federer was unable to join him for what would have been the most-anticipated showdown of the entire two weeks, wasting chances to take control and missing makable shots in a 7-5, 3-6, 7-6 (8), 6-4 loss to 2009 champion Juan Martin del Potro on Wednesday night. Federer entered the quarterfinals with an 18-0 Grand Slam record this season, including titles at the Australian Open and Wimbledon to raise his record count to 19 Major championships. But he tweaked his back at a tournament last month, curtailing his preparation for the US Open, and he was not quite at his best for stretches. He needed five sets to win each of his first two matches - and Wednesday, he succumbed to the same formula of massive forehands and booming serves that del Potro used when he upset Federer in the final eight years ago. Before the tournament began, Nadal was honest as can be when asked whether he hoped to face Federer at the only Grand Slam tournament where they've never met. The answer, the No. 1-seeded Nadal said earnestly, was no - because he'd rather go up against someone easier to beat. Well, as it turns out, he'll go up against del Potro on Friday, when the other semifinal features two men who have never been this far at any major: No. 12 Pablo Carreno Busta of Spain vs. No. 28 Kevin Anderson of South Africa. Nadal, who has won two of his 15 Grand Slam trophies in New York, overwhelmed 19-year-old Russian Andrey Rublev 6-1, 6-2, 6-2 in the quarterfinals, then had to wait hours to see what Roger Federer would do under the lights Arthur Ashe Stadium was packed, and both men had loud groups of supporters. Federer's fans would cheer for del Potro's faults, considered bad etiquette in tennis. Del Potro's faction would break into raucous, soccer-style songs of "Ole, ole, ole, ole! Del-po! Del-po!" "Well, I think it's my home court, too," del Potro said in an on-court interview. The 2-hour, 51-minute contest was filled with some sublime shotmaking by each player, and some real moments of shakiness for the 36-year-old Federer, whose forehand in particular was problematic. The turning point was the third-set tiebreaker, which Federer was a single point from winning on four occasions. At 6-4, Juan Martin del Potro hammered a good return that caught Federer off-guard, resulting in a forehand into the net. At 6-5, del Potro delivered a service winner. At 7-6 - set up by a double-fault from del Potro - Federer missed a backhand, and his wife, Mirka, put her hands to her temples, before standing to offer encouragement. At 8-7, Federer's fourth and last set point, del Potro hit a huge forehand winner. That began a run of three points in a row for del Potro to claim that set, the last when Federer pushed a backhand volley long. The suspense in the fourth set was brief: At 2-all, Federer dumped an overhead into the bottom of the net to gift a third break point of the game, which del Potro converted with a stinging cross-court backhand return winner to nose ahead for good. Del Potro showed no ill effects from his 3 1/2-hour, five-set comeback victory in the fourth round - or the illness that's been bothering him and had the 6-foot-6 (1.98-meter) Argentine coughing into a towel late in the second set. His forehands were powerful and precise, including one reflex pass hit so hard and so close to Federer's head that he ducked out of the way. Roger Federer was uncharacteristically off at moments, including a very bad forehand volley that was way off the mark and set up del Potro's match point. Rafael Nadal, meanwhile, strolled past the 53rd-ranked Rublev. "He gave me a lesson," acknowledged Rublev, the youngest U.S. Open quarterfinalist since Andy Roddick in 2001 Rublev didn't put up much of a fight, with seven double-faults among his 43 unforced errors. "I will try now to practice harder to improve everything for the next time if we play each other," Rublev said, "to try to compete better." Truth is, the way Nadal is playing at the moment, few would be able to offer much in the way of a challenge. He has won his past three matches in straight sets, his uppercut of a forehand at its dangerous best. "He's been playing better and better every day," said Carlos Moya, the 1998 French Open champion who is helping coach Nadal. "The last couple of matches have been very good. He is confident. He had a few doubts at the beginning of the tournament that I believe now are gone and he is able to play his best tennis."
---
US Open: Venus Williams Edges Petra Kvitova, to Face Sloane Stephens in Semis
MMNN:6 September 2017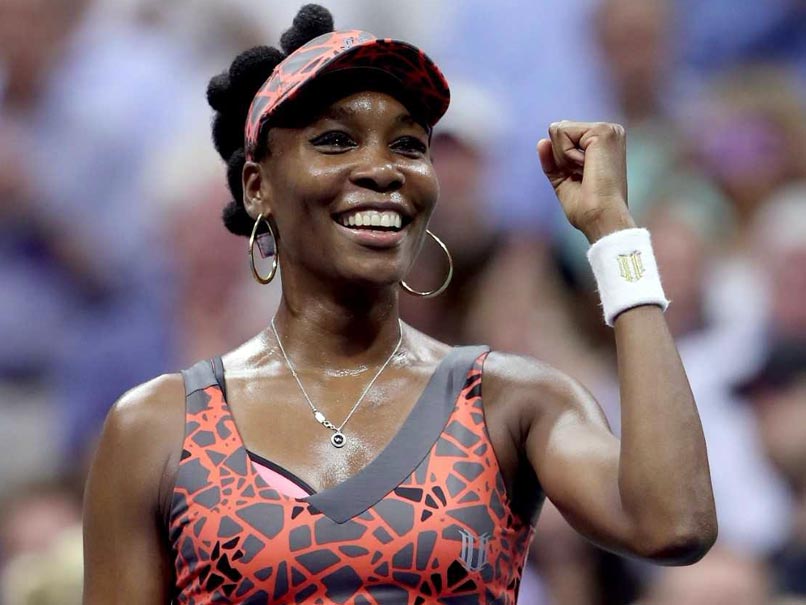 Seven-time Grand Slam champion Venus Williams became the oldest semi-finalist in US Open history at age 37 on Tuesday by defeating two-time Wimbledon champion Petra Kvitova 6-3, 3-6, 7-6 (7/2). US ninth seed Williams, seeking her third US Open crown, advanced to a Thursday matchup for a spot in Saturday's final against 83rd-ranked compatriot Sloane Stephens. Stephens, who missed 11 months with a left foot injury before returning at Wimbledon, matched her best Grand Slam showing by outlasting Latvian 16th seed Anastasija Sevastova 6-3, 3-6, 7-6 (7/4). Williams, who improved to 2-4 all-time against the Czech 13th seed, will return to the world top five for the first time since January 2011 after dominating the tie-break. "I'm so fortunate to have won that match. It came down to the wire," Williams said. "I try to tell myself enjoy the competition, enjoy the battle and I think I was able to do that." Williams, the oldest Slam semi-finalist since Martina Navratilova at Wimbledon in 1994, won the 2000 and 2001 US crowns. She was runner-up this year at Wimbledon and the Australian Open and could reach three Slam finals in a year for the first time since 2002. Kvitova battled back from a five-month absence after a knife-wielding home intruder injured her left hand last December. Williams swatted a backhand winner to break for a 5-3 edge and held to take the first set but Kvitova led 3-0 when rain forced a closure of the Arthur Ashe Stadium roof. Kvitova fought off two break points in the fifth and seventh games to hold on the way to a third set, then broke to lead 2-1 only to double fault away a break to set up the tie-breaker. If Americans Madison Keys and CoCo Vanderweghe win Wednesday, they will produce the first all-American US Open semi-finals since 1981. "That would be huge," Williams said. "I'd love that." "This is amazing," Stephens said. "I hope there are four Americans in the semi-finals." Spanish 12th seed Pablo Carreno Busta, who has not dropped a set, cruised into his first Grand Slam semi-final by defeating Argentine 29th seed Diego Schartzman 6-4, 6-4, 6-2. Carreno Busta, the first player to face four qualifiers in any Grand Slam, booked a Friday semi-final against the later winner between South African 28th seed Kevin Anderson and 17th-seeded American Sam Querrey. "Incredible," Carreno Busta said. "It's something that I always dreamed about but something I never thought was going to arrive here. It's a great feeling." While legends Roger Federer and Rafael Nadal are each one win from their first US Open meeting in an epic semi-final, this side of the men's draw is guaranteed to produce a first-time Slam finalist. "It would be fantastic to play him in the final," Carreno Busta said of Nadal. "But we have to play step by step." Stephens has won 13 of her past 15 matches and matched her 2013 Australian Open semi-final run for best Slam effort. "This is just incredible," Stephens said. "When I started my comeback at Wimbledon I could never have dreamed of coming back and having these results. It's indescribable." 'I'm not a robot. Sorry.' Sevastova, who matched her best major run from last year at New York by ousting Maria Sharapova to reach the last eight, led 3-1 in the third set before Stephens rallied. "I just told myself to keep fighting and stay consistent," Stephens said. "I knew if I just stick with it and stayed in every point I'd have my opportunity and I did. "I was able to play loose and 'Bam', here we are." In the tie-breaker, Stephens took four of the last five points, three on Sevastova errors before hitting a down-the-line backhand winner ensured her win gto reach the top 35 in next week's rankings. Sevastova admitted nerves got to her in the tie-breaker, saying, "It's normal. You play for semi-finals of US Open. I'm not a robot. Sorry." Czech reigning number one Karolina Pliskova, last year's US Open runner-up, must reach the final or lose the top spot to already-ousted Garbine Muguruza, the reigning Wimbledon champion.
---
Caribbean Premier League: Kieron Pollard Bowls No-Ball To Deny Evin Lewis 2nd Fastest Ton In Cricket History
MMNN:5 September 2017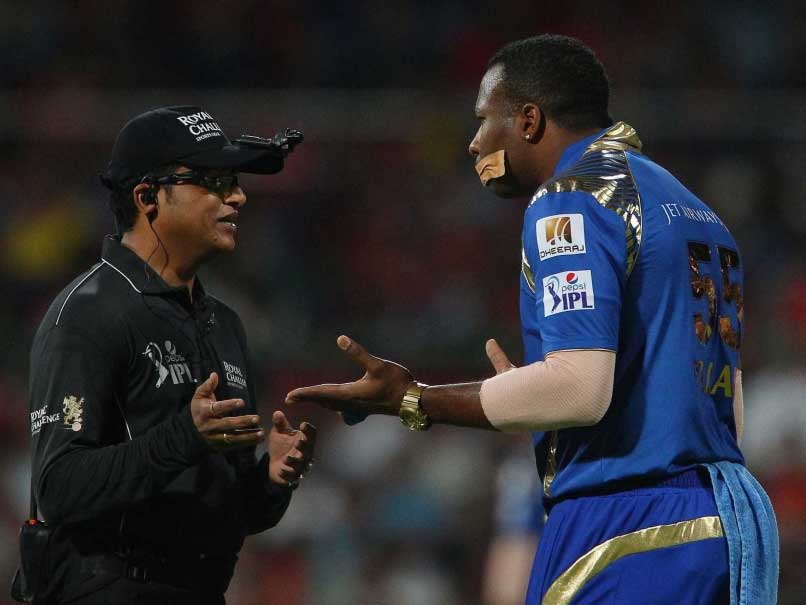 Pollard was severely criticised on social media for bowling a big no-ball with St Kitts and Nevis Patriots needing just one run to beat the Barbados Tridents. The 25-year-old Lewis was batting on 97 off 32 balls with captain Chris Gayle for company and the score at 129/0. West Indies all-rounder Kieron Pollard found himself at the centre of a huge controversy after he bowled a no-ball to deny opposition batsman Evin Lewis his century in the Caribbean Premier League match. Pollard was severely criticised on social media for bowling a big no-ball with St Kitts and Nevis Patriots needing just one run to beat the Barbados Tridents. The 25-year-old Lewis was batting on 97 off 32 balls with captain Chris Gayle for company and the score at 129/0. "It hurts (missing out on the ton), but hitting 97 not out off 33 balls? I'll take that any day," Lewis said in the post-match press conference If Lewis had got to this century in 33 balls, it would have been the second fastest in cricket history, just short of Gayle's 30-ball Indian Premier League ton in 2013. Pollard's act was reminiscent of Suraj Randiv's infamous ball to Virender Sehwag in 2010, where he bowled a no-ball to leave the Indian opener stranded on 99. Sehwag criticised Randiv's actions in the post-match press conference. Sri Lanka Cricket and off-spinner later apologised to Sehwag.
---
MS Dhoni Enthralls Fans By Taking Jasprit Bumrah's Man Of The Series 'Award' For A Spin
MMNN:4 September 2017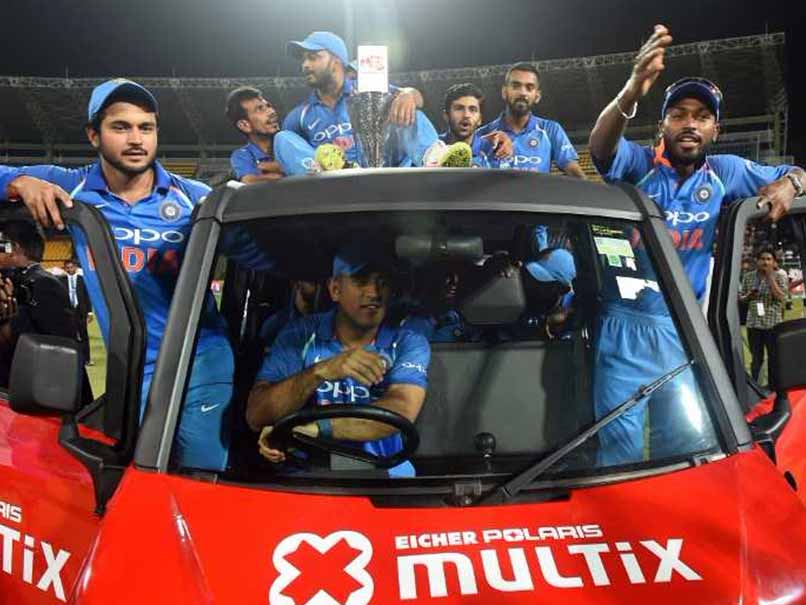 MS Dhoni proved on Sunday beyond any doubt that he is the master behind the stumps in international cricket and now it seems he is also the safest hands behind the wheel in the Indian cricket team. The 36-year-old took the utility vehicle won by Jasprit Bumrah, which he received with the 'Man of the Series' award for the ODI series with Sri Lanka, for a victory lap around the R.Premadasa Stadium in Colombo. Other Indian players such as Manish Pandey, Hardik Pandya and Rohit Sharma crammed into the red car for a spin. India thrashed hosts Sri Lanka by six wickets in the fifth and final ODI to clean sweep the series 5-0. The two teams will face off for a final time on this tour to play a Twenty20 on September 6. Bumrah starred with the ball for India, ending the ODI series as the highest wicket-taker with 15 scalps, six more than the second best Akila Dananjaya. Following the prize distribution ceremony, Dhoni took the keys of the utility vehicle and got behind the wheel. Manish Pandey left the driver's door open and stationed himself there while Hardik Pandya occupied the passenger seat and Ajinkya Rahane got in the back. Kedar Jadhav, with the series trophy in hand, sat himself down on the roof while Axar Patel, Shardul Thakur, KL Rahul, Yuzvendra Chahal, Bumrah, Rohit and Bhuvneshwar Kumar all crammed themselves in the open cargo area. The former India captain's love for bikes is well documented. Dhoni had done a somewhat similar thing in 2011 when he was given the 'Man of the Series' award and along with it a motorbike for his sterling performance against the visiting England side in the ODIs. At the time, Dhoni took the bike for a spin around the Eden Gardens with teammates Praveen Kumar and Suresh Raina in tow. Meanwhile, Dhoni added another feather to his illustrious cap as he became the first man in One-day International cricket to complete 100 stumpings. The 36-year-old dislodged Dananjaya's bails to complete his century of stumpings. Ahead of the second ODI against Sri Lanka, the former India skipper had 98 stumping to his name, one behind Sri Lanka's Kumar Sangakkara. He equalled the Sri Lankan at 99 when he claimed the scalp of Danushka Gunathilaka off leg-spinner Yuzvendra Chahal.
---
Maria Sharapova lashes out at Caroline Wozniacki's jibe over US?Open schedule
MMNN:2 September 2017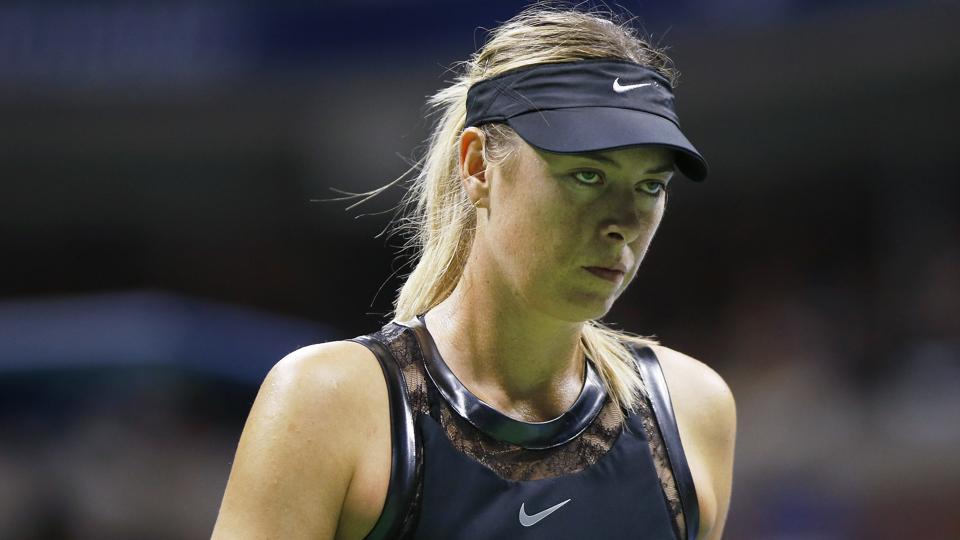 Maria Sharapova hit back at Caroline Wozniacki over a US Open scheduling row on Friday, saying of her bitter Danish rival: "I'm in the 4th round. I don't know where she is." Wozniacki was furious that her second round match was played on an outside court while five-time major winner Sharapova was playing all of hers in Arthur Ashe Stadium. The Danish woman said it was "unacceptable and questionable" for Sharapova, who is playing her first Grand Slam since the end of a drugs ban, to be given the showpiece court. "With regards to scheduling, as you know, I don't make the schedule," said Sharapova after reaching the fourth round with a 7-5, 6-2 win over Sofia Kenin of the United States. "I'm a pretty big competitor. If you put me out in the parking lot of Queens in New York City, I'm happy to play there. That's not what matters to me. All that matters to me is I'm in the fourth round. Yeah, I'm not sure where she is. Wozniacki, who has never won a Grand Slam, lost her second-round match to Ekaterina Makarova on Wednesday after being scheduled on Court 5 before getting bumped up to Court 10. "When you look on Center Court, I understand completely the business side of things, but someone who comes back from a drugs sentence -- performance enhancing drugs -- and all of a sudden gets to play every single match on Center Court, I think that's a questionable thing to do," fumed the Danish former world number one. Sharapova, the champion in New York in 2006, returned from a 15-month doping ban in April but was refused a wildcard for the French Open while injury ruled her out of Wimbledon. Her world ranking of 146 meant she needed a wild card to get into the main draw at the US Open. But she has responded to the decision by the US Tennis Association by knocking out world number two Simona Halep in the first round and recovering from a set down to beat Timea Babos in the second. On Sunday, she will face Latvian 16th seed Anatasija Sevastova for a spot in the quarter-finals. But she will need to cut out the errors that plagued her against 18-year-old Kenin, a fellow America-based player who was born in Russia. She was broken three times and her 38 winners just offset 33 unforced errors. "She had really nice words for me in the locker room, which was really nice," said Sharapova, older than her opponent by 12 years and regarded as an idol by Kenin. "I wasn't surprised with the way she came out and competed. She was down I believe a few match points in the previous match. "She's a grinder. She'll get many balls back. Despite not having the experience, she's a tough player
---
India vs Sri Lanka: Fans Furious As Debutant Shardul Thakur Dons Jersey No. 10. Here's Why
MMNN:1 September 2017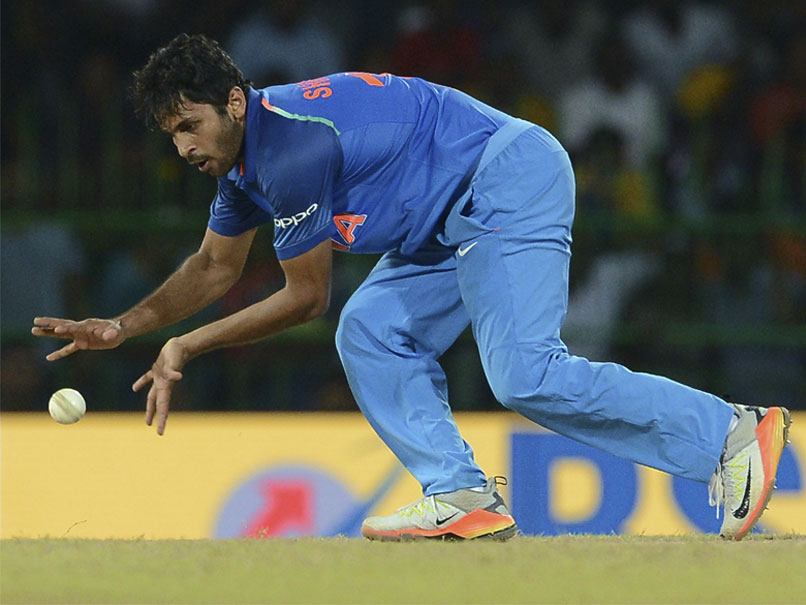 Shardul Thakur on Thursday finally made his India debut after having received his maiden call-up more than a year ago. He has been part of the Indian set-up since 2016 under Anil Kumble when he toured the West Indies. He was included in the squad for the various home Test series as well but was released to play in domestic cricket. He then featured in the IPL for Rising Pune Supergiants. Skipper Virat Kohli's promised player rotation policy helped Thakur make it to the playing XI as Bhuvneshwar Kumar was rested for the 4th ODI against Sri Lanka. The Mumbai pacer put in a decent effort, picking up one wicket and conceding just 26 runs in 7 overs. While fans were satisfied with his bowling performance, they criticised him for his choice of jersey number. Shardul sported 10 on his back, the number used for legendary batsman Sachin Tendulkar for most of his career. MS Dhoni played a key role in helping debutant Shardul Thakur claim his first ODI scalp. Opener Niroshan Dickwella caught by Dhoni off the Mumbai pacer's bowling. The batsman was given not out by the on-field umpire but India decided to review the decision after Kohli looked at Dhoni who seemed convinced the batsman was out. TV replays showed the ball had brushed the bat. Shardul is expected to feature in India's last ODI match against Sri Lanka after Virat Kohli said that he would continue to experiment with the team's line-up. Kohli, also added that the three new players, who were given an opportunity for this match, will get another one. The batting order is flexible and the experiment will be made depending on the situation of the game, remarked the 28-year-old.
---
India vs Sri Lanka, 4th ODI, Live Cricket Score: Kohli, Rohit On Fire As India Speed Towards Big Total
MMNN:31 Aug 2017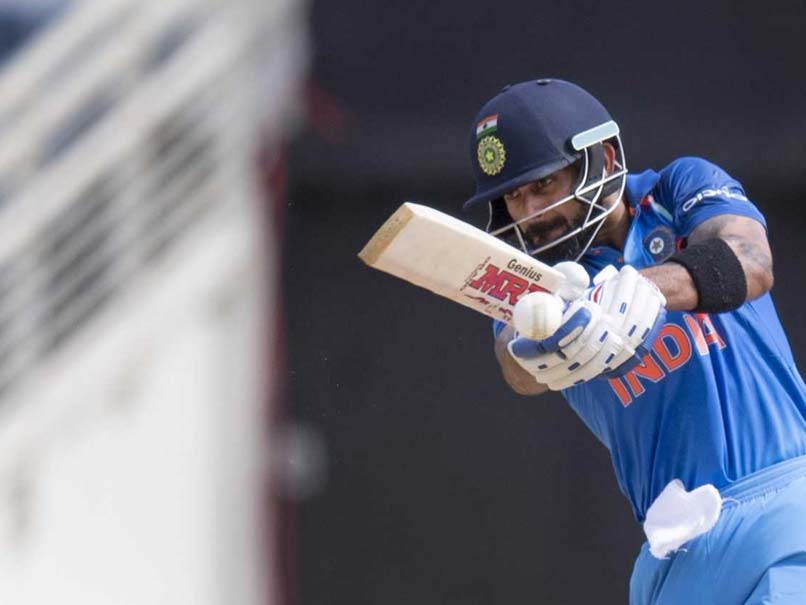 The series already sealed with an unassailable 3-0 lead, Virat Kohli's next aim would be to give a chance to players who have only warmed the benches so far such as Kuldeep Yadav, Manish Pandey, Ajinkya Rahane and Shardul Thakur. Kohli himself had a couple of low-scoring games and he would look to get back to scoring some more runs along with KL Rahul, who has not exactly looked comfortable in an unfamiliar No. 4 position. The India captain has already hinted that he wants to rotate players and chinaman Kuldeep may get a look-in. In that case, either Yuzvendra Chahal or Axar Patel will make way. When the One-day International series with Sri Lanka was in its initial stages, the focus on Mahendra Singh Dhoni was more about his future, with conjectures on whether he was close to the end of his career. But as the series progressed, two undefeated match-winning innings, combined with some fluent work behind the stumps have effectively silenced all those voices. Now, with the 4th ODI of the series to be played on Thursday, the focus is on two landmarks that the veteran is closing in on - 100 stumpings in ODIs and 73 not out innings in the same format, which will both be world records
---
Bangladesh Stun Australia For Historic Test Win
MMNN:30 Aug 2017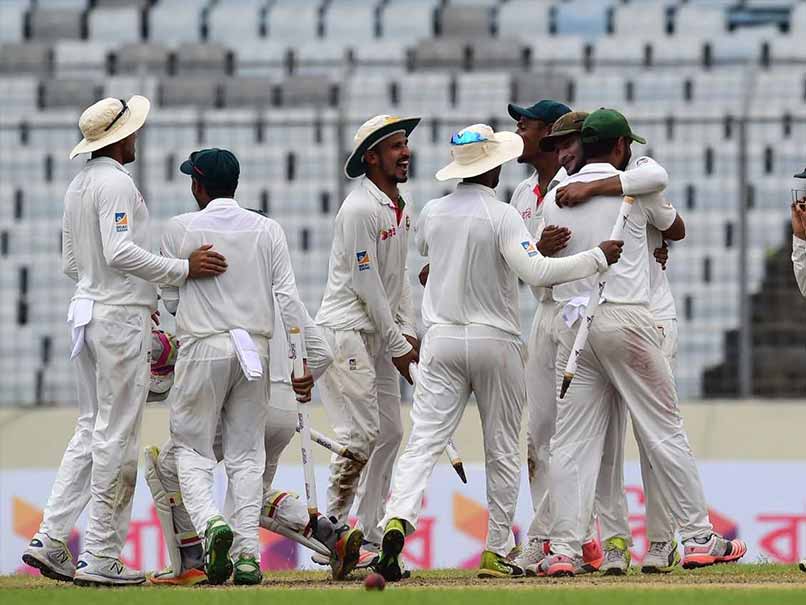 Bangladesh registered their first ever win over Australia in Test cricket, beating Steve Smith's men by 20 runs in a thrilling opening game in Dhaka on Wednesday. All-rounder Shakib Al Hasan took five wickets for 85 runs to help the hosts bowl out Australia for 244 shortly into the second session on the fourth day. David Warner top scored with 112 for the tourists, who were chasing a target of 265 after bowling out Bangladesh for 221 in the second innings. Shakib lived up to his billing as the world's number one Test all-rounder, finishing with a match haul of 10 wickets with his left-arm spin and making 84 in Bangladesh's first-innings total of 260. Australia -- who are touring Bangladesh for the first time in more than a decade -- are currently ranked fourth to Bangladesh's lowly ninth in ICC Test rankings. They appeared to be coasting towards their fifth consecutive Test win over the minnows when Warner and Smith resumed the day on 109 for two. Warner, who was unbeaten on 75 overnight, reached his 19th Test century off 121 balls with two runs off spinner Taijul Islam. But Shakib brought Bangladesh back into the game, dismissing both Warner and Smith (37) to put pressure on the tourists. Pat Cummins hit a valiant 33 not out after Shakib bowled Glenn Maxwell (14) off the first ball of the second session, leaving Australia tottering on 199-8. Cummins hit three fours and two sixes to bring his side achingly close to a win, but Shakib's spin partner Taijul brought the curtain down on the innings with his dismissal of Josh Hazlewood for nought. Hazlewood, who was already nursing an injury, has been ruled out of the second and final Test of the series. - 'A great feeling' - Prime Minister Sheikh Hasina, who was watching from the stands, waved the nation's flag as the jubilant players embraced and celebrated their historic win. "It's a great feeling beating Australia, and I think it was a great effort by the boys, especially Shakib," said captain Mushfiqur Rahim of his all-rounder, who was named man of the match. "Our performance in home conditions has been pretty consistent and against England also we were very close in the first Test and we beat them in the second Test. "That's the belief we had and also our spinners did a great job," he added, saying Bangladesh would now be looking to seal the series. A dejected Smith said his men could have performed better with the bat in the first innings when they scored 217, since the bounce and spin proved especially devilish the second time around. "It was a great Test match. Credit to Bangladesh, the way they played," he said. "The first innings, I thought the partnership between Shakib and Tamim really set the game up for them. I thought we fought back really nicely after that. "We probably let ourselves down a bit in the first innings with the bat. We probably needed to make a few more there." Australia have not played a Test in Bangladesh since Ricky Ponting's team visited in 2006, six years after Bangladesh were granted Test status. They were due to play two Tests in the country in October 2015 but the tour was cancelled amid security fears after a wave of attacks by Islamist extremists in the Muslim-majority nation.
---
Will Play Against Pakistan Even On One Leg,' Injured MS Dhoni Told Selector MSK Prasad
MMNN:28 Aug 2017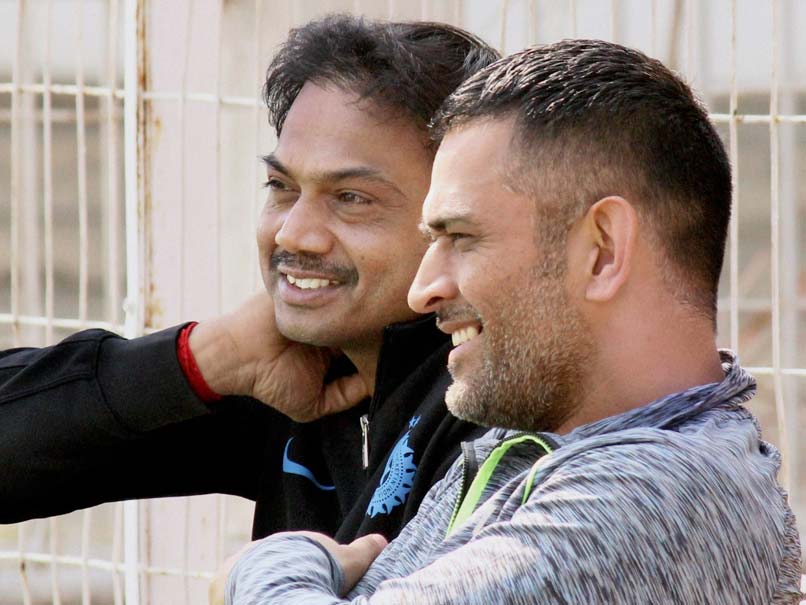 Former India captain MS Dhoni played another crucial knock on Sunday to help the team clinch the match and series against Sri Lanka with a win in the 3rd ODI at Pallekele. This knock comes on the back of another stellar innings from the wicketkeeper-batsman in the 2nd ODI where he teamed up with Bhuvneshwar Kumar to script a thrilling win for the visitors. The back-to-back knocks helped highlight the value Dhoni adds to the Indian team even at this stage of his career. There is a lot of focus on Dhoni at the moment as Team India prepares to get its combinations right for the 2019 World Cup. Chief selector MSK Prasad's comment about looking at alternatives if Dhoni does not perform created quite a stir in the cricketing circles. Prasad was even trolled by Dhoni fans for his statement. However, Prasad's latest remarks are bound to bring a smile on the faces of fans of the World Cup winning skipper. Speaking at an event, Prasad shared an interesting anecdote about Dhoni and his commitment to the team. Prasad (who was a selector at the time) recalled an incident when Dhoni had injured himself ahead of India's Asia Cup match against Pakistan. "While training at the gym late in the night, Dhoni picked up weights and suddenly there was a catch in his back and (he) fell with the weight. Thankfully, the weight did not fall on him. He could not walk, he was literally crawling. He pressed the alarm bell, and the medical staff immediately came and attended him. He was taken on stretcher. "As I reached Dhaka, the journalists questioned about Dhoni and I had no answers. The game against Pakistan was crucial, that too, it was on a seaming track. So, I went to Dhoni's room to know what the issue was. He said, 'don't worry MSK bhai.' I even asked him what should I tell the scribes, and the answer again was 'don't worry MSK bhai.' I asked him whether we should call for a replacement, and he again told me not to worry,", Prasad said. Considering the importance of the match, Prasad was worried about Dhoni's potential absence. "There was so much pressure before a big match. The next morning I went to his room and he told me not to worry. But I felt things were not right. (As a selector) I couldn't take Dhoni's words for granted, so I called up the then chief selector Sandeep Patil and told him the situation. Immediately, Parthiv Patel was sent in as a replacement. By evening, Parthiv had joined the team," Prasad said. "I went to his room in the evening and he was just trying to get up from his bed. I asked him if things are alright. As per the Asia Cup rules, we had to submit the team list 24 hours before a game, so I had to check on him. He clearly said that he would play," he added. Prasad once again went to Dhoni for a chat. "Again at 11 pm, when I went to his room, he was not there. Fortunately, I went to the top floor and I saw Dhoni was trying hard to walk towards the swimming pool. He was literally crawling. Dhoni said he was trying to walk. I was thinking how could he even think of playing when he could barely walk. Dhoni looked at me and said, 'don't worry, you have anyway got Parthiv without telling me. So, you are safe," Prasad said. On match day however, a padded up Dhoni took everyone by surprise. "Before the team was announced in the afternoon, Dhoni was all dressed up for the game. He called me to his room and asked me why was I worrying so much? Then he said, 'even if my one leg is not there, I will still play against Pakistan'. This is what Dhoni is made of," Prasad said. Dhoni went on to lead India to a win over Pakistan in that match.
---
Yuvraj Singh Goes Shirtless. Rohit Sharma, Harbhajan Singh Team Up To Troll Him
MMNN:26 Aug 2017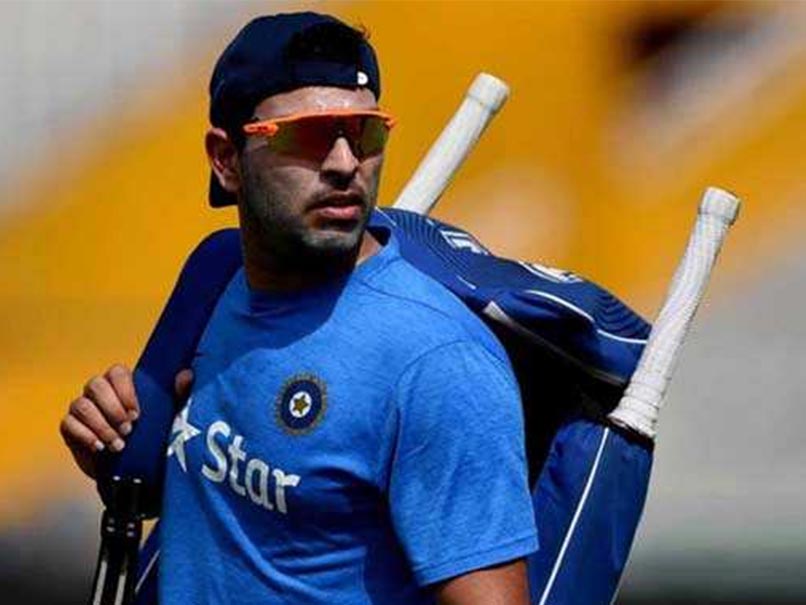 Yuvraj Singh knows his way around social media networks. Over the years the star left-hander has not just entertained fans on the pitch but also on popular platforms. Unlike most of his peers, Yuvraj indulges in banter and often draws chuckles from not just his fans but also teammates. In a recent Instagram post, Yuvi uploaded a shirtless photo of himself with the caption 'Mood'. The 35-year-old's photo triggered several hilarious remarks in the comments section. Among those 'trolling' Yuvraj were two close friends and teammates Harbhajan Singh and Rohit Sharma. 'Sallu bhai', wrote Bhajji, while Rohit commented, "please define what you mean when you say 'Mood' because it's not very clear". The comments from the two cricketers made sure more fans got involved in this exchange. Yuvraj, who was axed from the ODI series squad, was compared to American tennis legend Andre Agassi by chief selector MSK Prasad. Prasad, however, clarified that the national team's door is still open for the veteran cricketer, who was ignored by selectors for the ODI series in Sri Lanka starting August 20. This move can be an indication of the mindset going forward with the World Cup coming up in 2019 in England. "Yuvraj has been rested," said Prasad. "Doors are never closed on anybody. Everybody has got a right to play cricket. It's their passion. They are chasing their passion. In terms of selection, we try to select the best possible team. Discussions happen about everybody. It is not just MS Dhoni (or anybody else). When we pick, when we talk about combinations, we talk about everybody
---
India vs Sri Lanka: No Regrets About Changing Batting Order, Says Virat Kohli
MMNN:25 Aug 2017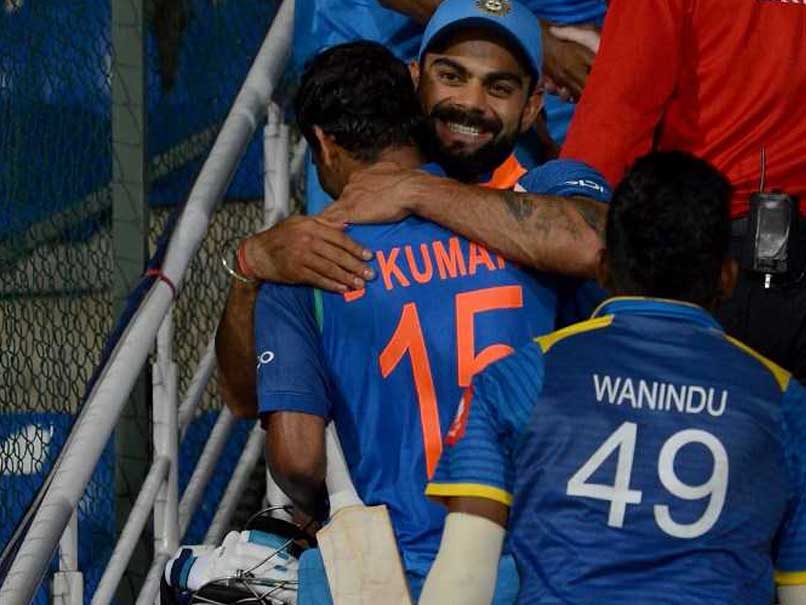 A change in batting order almost derailed India's chase in the second ODI against Sri Lanka at Pallekele on Thursday before a brilliant partnership between former captain Mahendra Singh Dhoni and pacer Bhuvneshwar Kumar rescued the visitors. Indian skipper Virat Kohli defended his decision to demote himself down the order and said he had no regrets. Kohli said that with the chase going well he wanted to give the other batsmen in the team a chance. From 113 for one in the 17th over, India were reduced to 131 for seven in the 22nd over with mystery spinner Akila Dananjaya taking six wickets in a sensational spell. But an unbeaten 100-run partnership between Dhoni (45 not out) and Bhuvneshwar (53 not out) for the eighth wicket ensured that India beat Sri Lanka by three wickets and went 2-0 up in the five-match series. With India cruising in the beginning of their run chase (231 from 47 overs under Duckworth-Lewis method), Kohli made changes in the batting order, himself coming down to the fifth slot from his usual one-down spot. Asked about this after the match, Kohli said he had no regrets about his decision to change the batting order. "When you're 110 for 1 in a chase of 230, you want to give everyone a chance to bat. I don't have any regrets. If I had come at No.3, I would have still missed that ball because he (Akila Dananjaya) was bowling that well," Kolhi, who was dismissed for just four runs, said. "It was quite an exciting game of cricket, fans and players must have been entertained. It is good for us to come through eventually. Two 100-run partnerships in a chase of 230 with seven wickets, that's quite bizarre. This kind of thing does not happen in this game often," he added. Kohli gave credit to unheralded mystery spinner Akila Dananjaya, who took six for 54 from his 10 overs to wreck havoc on the Indian innings. "We thought he was the off-spinner with a good leg-break, but he got four wickets off googlies. We'll be more careful next time. Credit to him for pitching the ball in the right areas." Dananjaya, who got married on Thursday, got the man-of-the-match award. "The off-spin was working, so continuously used the variations. I came back to the hotel at around 11pm last night," he said
---
Unmukt Chand and Virat Kohli: A tale of two talented Delhi cricketers
MMNN:24 Aug 2017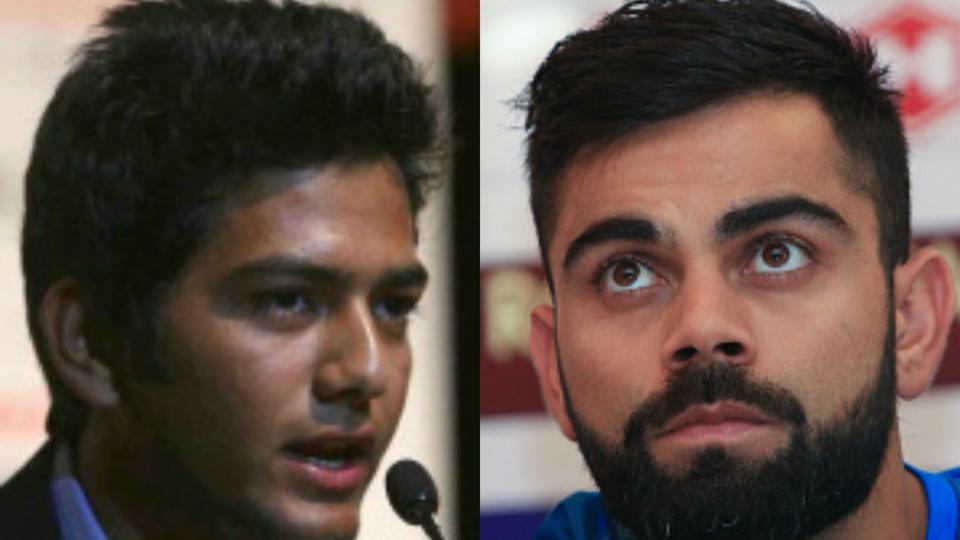 Almost to this day five years ago on August 26, 2012, India discovered a new cricket star in Unmukt Chand. Captain of the India under-19 team, Unmukt was man of the match for scoring an unbeaten century to beat Australia and win the World Cup. Ian Chappell announced Unmukt Chand was ready for Test cricket and good enough to join Indian cricket's swish set. Unmukt went on to captain Delhi, North Zone and India-A, speeding up the highway to fame. Stardom beckoned and the 19-year-old was on the celebrity circuit doing television debates, speaking at conferences and endorsing products. He even wrote a book. Then the script changed. Unmukt Chand failed to score big, his bat went cold and mismatch between performance and potential triggered a backlash. Unmukt's fall was as dramatic as his rise. Last season, he temporarily lost his place in Delhi's Ranji side. But why is Unmukt, someone expected to fly, struggling even to jog? Some say it's technical confusion where a young player is unable to adjust to different formats. They point to Unmukt's repeated failures to convert good starts, ordinary shot selection and tendency to go hard at the bowling when patience is a wiser option. Others feel Unmukt Chand is 'distracted' and lacks focus, an unfair charge considering his outstanding work ethic. Maybe, Delhi cricket's pervasive negativity that erodes the confidence of young players is responsible. Unmukt's career is a reminder that cricket is cruel and success comes only when talent is aligned to taqdeer. Millions of kids play cricket in gullies/ grounds/maidaans and stadiums, yet, in 85 years, from 1932 to 2017 (from Col CK Nayudu to Hardik Pandya), only 289 players have represented India. It is also difficult to ignore the similarity and irony surrounding the careers of Virat Kohli and Unmukt. Both are top-order batsmen who came through Delhi's chaotic club cricket. Both stood out because of their raw talent. Both made the Ranji side when young. Both led India to wins in the under-19 World Cup. The similarities end there and soon Virat Kohli and Unmukt's career took different trajectories. Virat Kohli went straight up after the World Cup moment in 2008 like a Diwali rocket --- ODI debut 2008, Test debut 2011, captain of India 2016. Today, he is on a different planet: No 1 batsman in the world with 13,000 international runs and 45 hundreds. Unmukt Chand is not in the frame; Ranji place under threat and he is without an IPL contract. One observer who tracked both players explains the continued rise of the Indian captain. Virat Kohli, he says, is a self-made champion who is sharp, intuitive and fiercely ambitious. Strongly self confident, he discarded all doubts, rejected tradition and broke all mounds. Raised fitness level to those of Novak Djokovic, defied convention about personal life and had multiple tattoos on his muscled arms. Unmukt is less flamboyant but a precious cricket talent. Only 24, he still has time to optimise his gifts, make the second innings count and keep his tryst with cricketing destiny
---
Shahid Afridi's 42-ball ton helps Hampshire blast Derbyshire in NatWest T20
MMNN:23 Aug 2017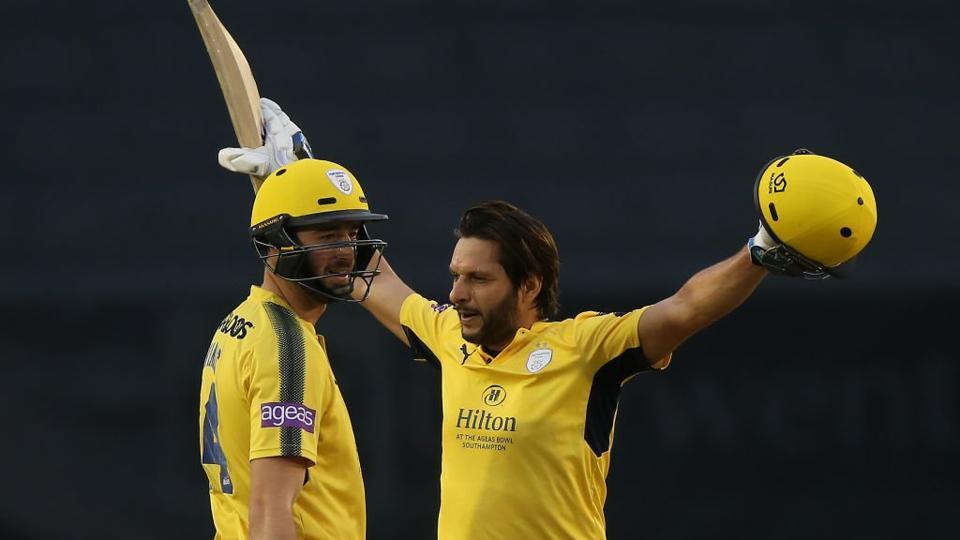 Shahid Afridi blasted 101 in only 43 balls to inspire Hampshire's 101-run victory over Derbyshire in the NatWest T20 Blast quarter-finals. All-rounder Shahid Afridi hit seven sixes and 10 fours to power Hampshire to 249 for eight, their highest Twenty20 score. Skipper James Vince made 55 from 36 balls as Hampshire passed their previous best of 225 for two against Middlesex in 2006 and, faced with an improbable target of 250, the Falcons crumbled to 148 all out with Liam Dawson and Kyle Abbott each taking three wickets Hampshire promoted Shahid Afridi to opener against the county he played for in 2003 and he swept and drove four boundaries from Wayne Madsen's first over before Calvin Dickinson took two fours from Hardus Viljoen. Afridi's previous high score in the competition this season was 18 but he pulled Ben Cotton for six before driving him over the top of the three-storey media centre. Shahid Afridi reached his fifty off only 20 balls with a top-edged six but after driving Imran Tahir for another huge six, he was dropped on 65 at long-on by Madsen. It proved expensive as Afridi dispatched Matt Critchley and Tahir for two more sixes on his way to a blistering hundred before he top-edged another big pull and was caught at long-leg.
---
MS Dhoni, Harbhajan Singh Face Flak On Twitter In Controversy Surrounding Real Estate Firm
MMNN:22 Aug 2017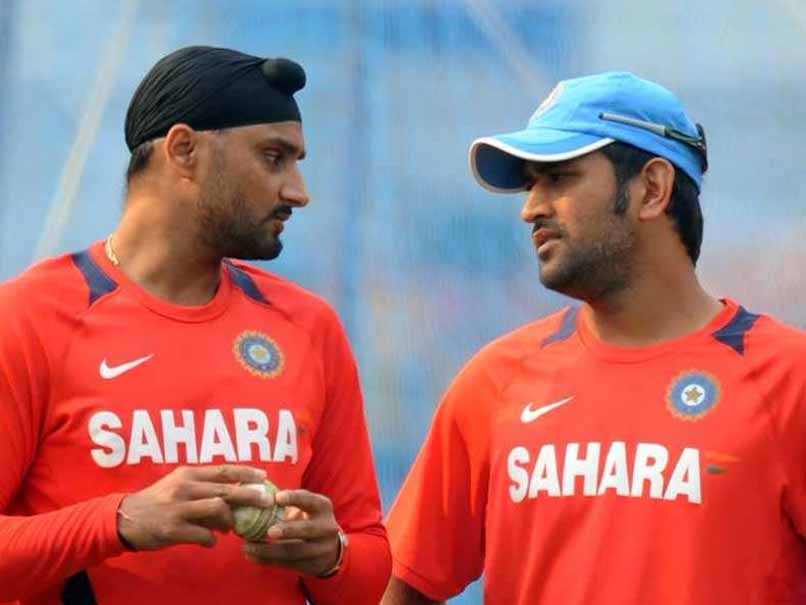 While cricketers have been used as the faces to promote major companies of all hue, some of those moves tend to backfire as the firms in question fail to deliver. Mahendra Singh Dhoni was in the line of fire of those who had invested in the various housing projects of a real estate firm, of which he was the brand ambassador till last year, when he discontinued his association after the company's various projects were embroiled in controversies. Some of the people who had invested considerable amounts of money in the housing projects, took to Twitter to take pot shots at Dhoni and Harbhajan One person sent a tweet suggesting that Dhoni and Harbhajan had got villas from the company while their (the investors') money was getting sunk. In response, Harbhajan said: "Bhai tujhe kisne bola hamme villas mil Gaye hai? thenga Mila hamme.Bawakoof banaya gaya. Hamare naam ko use karke public k paise mare Gaye hai (who told you we got villas? We got nothing. We were fooled and our names were used to make money from the public) The same firm had reportedly promised to gift villas to the members of the 2011 World Cup-winning Indian cricket team. Harbhajan was among the people who later claimed that no villas were ever handed over
---
Neymar slams Barcelona bosses after scoring brace in PSG home debut
MMNN:21 Aug 2017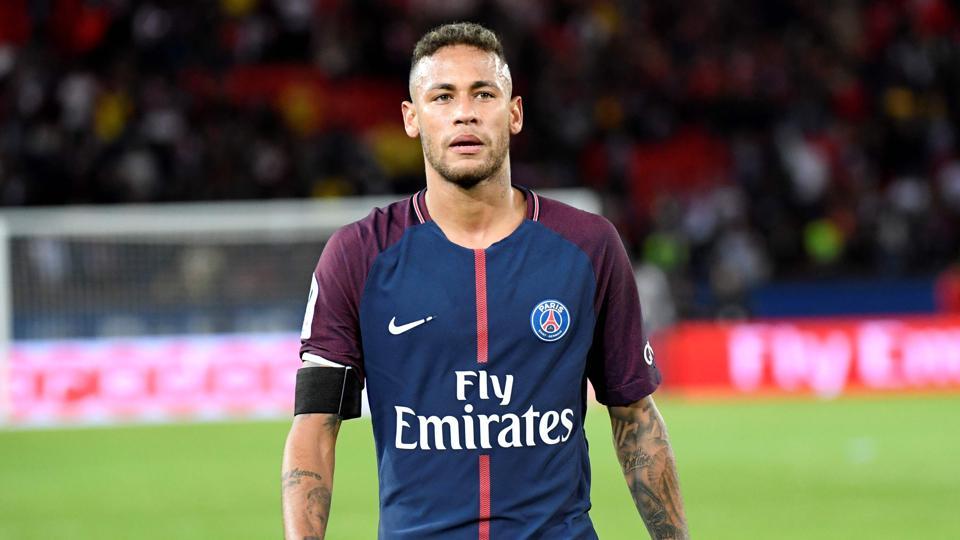 Paris Saint-Germain's world record signing Neymar launched a scathing attack on his former club's directors, saying "Barca deserve much better". The people in charge at the Catalan giants "are not the people who should be there, for the direction of Barca," Neymar told reporters after scoring twice on his home debut as PSG thumped Toulouse 6-2 in Ligue 1 on Sunday. "I want to speak the truth, I'm very sad with them," said the Brazilian star who cost the Paris club a world record 222 million euros ($261 million) to prise from Barcelona. "I spent four years there and I was very happy. At the start, I was happy. I spent four beautiful years there and I parted happy. But with them (the club's directors), no. "For me, they are not the people who should be there, for the direction of Barca," said Neymar. Barca deserve much better and the whole world knows it." Despite securing the massive fee for Neymar, Barcelona are struggling to replace him before the transfer window closes. The club have had bids in excess of 100 million euros for Liverpool's Philippe Coutinho and Dortmund's Ousmane Dembele turned down. And the club have been criticised for splashing out 40 million euros ($47 million) for Brazil midfielder Paulinho, who has spent two years at Chinese Super League champions Guangzhou Evergrande. But Neymar said he could not comment on what the club were doing before the transfer window closes at the end of the month. I cannot speak now I am in another team. I don't know what's going on there, but I see my old teammates sad, and it's that which makes me sad because I have a lot of friends there," he said. "I hope that things will improve for Barca and that they will become a team that can rival others." However, former Tottenham flop Paulinho's arrival has not been warmly received by Barca fanatical supporters at the Camp Nou. Over 80 percent of fans urged the club not to pay more than 20 million euros for Paulinho in a survey conducted by Barcelona sports daily Mundo Deportivo.
---
1st ODI Preview: India Begin Search for World Cup Core, Take On Sri Lanka
MMNN:19 Aug 2017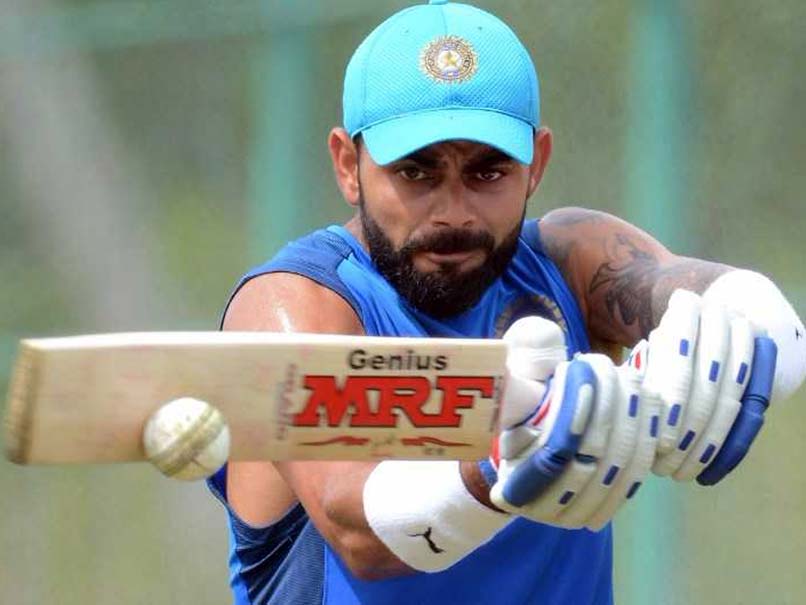 The Tests clinched without much of a strain, India will begin the journey to identify the core of their 2019 World Cup squad when they square off against a low-on-confidence Sri Lanka in a five-match ODI series, starting here from Sunday. The visitors won the three-Test series by a comfortable 3-0 margin and will look to take that momentum into the limited-overs' leg of the tour as well. However, India are not treating this as just another bilateral ODI series. Chief selector MSK Prasad clearly outlined this, stressing on the aspect of fitness as Team India begins its preparations for the 2019 ODI World Cup in England. The Indian think-tank has made a lot of moves in this regard, and prima facie, the most important of them at present is the simple declaration that KL Rahul will bat at no.4 throughout this five-match contest. Rahul has only played six ODIs thus far in his short injury-prone career, and in all of them, he has opened the innings. He started with a bang scoring a maiden hundred on his ODI debut in Zimbabwe in the summer of 2016, and then added a half-century later in the series as well. His next three ODIs came earlier in January against England, wherein he opened the innings again, but only managed 24 runs in three innings. If fit, he would have surely been a part of the Champions Trophy squad, but with Yuvraj Singh playing that tournament in England, he would have probably opened the innings (or warmed the bench). Rahul has been placed at no.4 because he cannot be left out of the playing eleven at present as pointed out by Prasad earlier this week, and not because he has prior experience playing ODI cricket in the middle order. Rahul does have prior experience of batting lower down the order in the IPL, though, for Royal Challengers Bangalore, where he found considerable success (397 runs in 12 innings at average 44.11 and strike-rate 146.49) doing so in the 2016 season. Yet, international cricket is a different ballgame than a domestic T20 league. Particularly, keeping in mind that the team management hopes this will prove to be a long-term move, ending the instability that has been associated with the no.4 spot since the 2015 ODI World Cup when Ajinkya Rahane relinquished it after a regularly average showing. This move also highlights that Shikhar Dhawan and Rohit Sharma will continue to open the innings, with Rahane the third-choice opener given the presence of both Manish Pandey and Kedar Jadhav in the squad. With MS Dhoni occupying the no.5 spot, and Hardik Pandya taking in the all-rounder role at no.7, both Pandey and Jadhav will be vying for that solitary no.6 spot. Jadhav has endured difficult outings in the last two series, particularly in England when his fielding was a massive negative point. While he didn't get many changes to shine with the bat, he did bowl quite a few overs in the Champions Trophy as well as in West Indies. The Rangiri Dambulla International Stadium hasn't been a happy hunting ground for the Men in Blue, though. They have played 17 ODIs here, stretching back to 2004, and won nine of those matches, including bilateral and triangular series (in 2005 and 2010 involving West Indies and New Zealand respectively), and two Asia Cups in 2004 and 2010. Head-to-head against Sri Lanka, they have played 11 ODIs at this venue but only managed to win four of them. Perhaps the most important marker in India's history at Dambulla was their game here in August 2008, when Virat Kohli made his international debut. He returns here now, not only as a premier batsman in world cricket but also as the Indian skipper. Having led his side to a comprehensive Test series win, back in 2015 and again this year, it is perhaps an indicator of the shift in balance between the two neighbours. Rohit Sharma and Kohli himself are the only other part-time options available if Jadhav is indeed left out. India's full-time bowling combination looks settled though, with Bhuvneshwar Kumar and Jasprit Bumrah expected to lead the attack. Kuldeep Yadav has proven himself to be the captain's frontline spin choice, and the second spinner's toss-up will be between Axar Patel and Yuzvendra Chahal. For Sri Lanka, meanwhile, this series is more than just a matter of saving face after their heavy losses in the Test series. The hosts need two more ODI wins to confirm their spot in the 2019 ODI World Cup by way of automatic qualification. If they do manage this feat against India in the upcoming series, they will move to 90 points and then West Indies will not be able to overtake them even if they win all the six ODIs against Ireland and England (taking their points from 78 to 88 at best) before the September 30 deadline. It is easier said than done, of course. India blanked Sri Lanka 5-0 the last time these two sides played a bilateral ODI series, back in November 2015 (in India). The hosts also lost 3-2 to Zimbabwe at home before the Indian tour, a defeat that prompted Angelo Mathews to quit captaincy. As such, new skipper Upul Tharanga will have his task cut out ahead of a major challenge. But he will be buoyed by the fact that this inexperienced Lankan side did manage to upset the Indian applecart in their last ODI meeting at the Oval in the Champions Trophy.
---
Lionel Messi, Cristiano Ronaldo lead sports stars in condemning Barcelona attack
MMNN:18 Aug 2017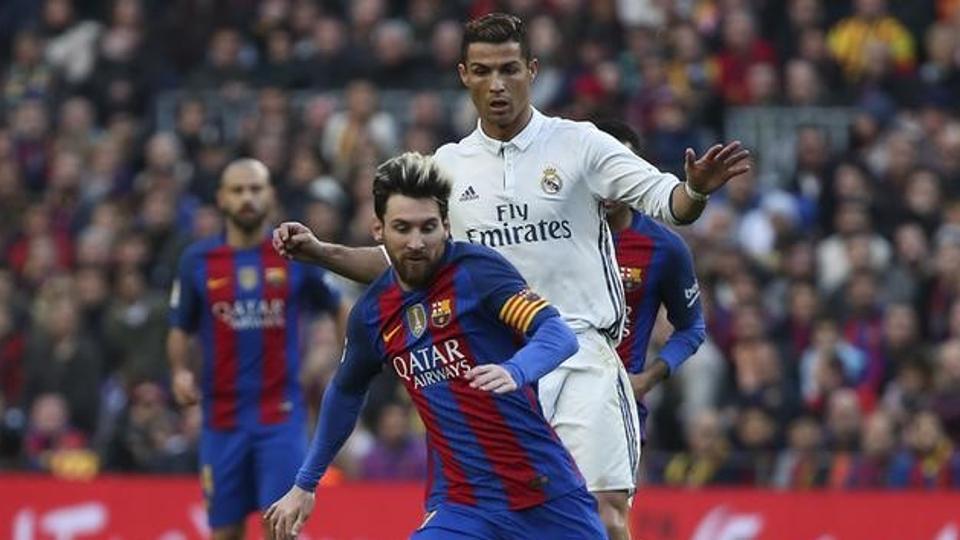 Football icons and longtime rivals Lionel Messi and Cristiano Ronaldo joined Spanish sports stars around the world in expressing their grief after Thursday's terror attack in Barcelona left 13 people dead. Barcelona's most famous street Las Ramblas was packed with tourists when a van drove into the crowds, leaving scenes of carnage. I want to send my condolences and all my support to the families and friends of the victims of the terrible attack in our beloved Barcelona, in addition to totally rejecting any act of violence," Barcelona star Messi, 30, wrote on Instagram We are not going to give up, there are many more of us who want to live in a world in peace, without hate and where respect and tolerance are the basis of coexistence," added the Argentine who arrived in the Catalan capital as a teenager 14 years ago. Real Madrid's Portuguese star Ronaldo took to social media to express his shock at the attack which also left more than 50 injured. Dismayed at the news coming from Barcelona. All the support and solidarity (to) the family and friends of the victims," he wrote on Twitter Like Ronaldo and Messi, other athletes took to social network in an outpouring of solidarity with the Catalan capital. "All my support for the families affected and the city," Spanish tennis ace Rafael Nadal wrote on Twitter, while his great friend, basketball player Pau Gasol, declared himself "devastated by what happened on the Ramblas in Barcelona. All my support for the victims, wounded and relatives in these difficult times. All football clubs in the Spanish first and second divisions will observe a minute's silence in memory of the victims when the new La Liga season starts on Friday. "All clubs will pay homage to the victims and their families after the tragedy in Barcelona," Spanish league officials said in a statement Spanish three-time world motorcycling champion Marc Marquez, also a Catalonia native, accompanied his message with an image of a circle formed with the motto "I love Barcelona" surrounding that same expression in Catalan with a big heart. From Portugal, Porto goalkeeper Iker Casillas wrote: "What sadness, all my solidarity with the victims and their families. A lot of strength Barcelona And from Paris, a city that has also suffered similar terror outrages, Paris Saint-Germain's Spanish coach Unai Emery was "very saddened by the news coming from Barcelona, unfortunately one more black day. All my support for the victims and their families No to terrorism. No to the dictatorship of fear. Stop terrorism," wrote Real Madrid captain Sergio Ramos on Twitter, with the image of a broken heart. FC Barcelona took to Twitter: "Deeply saddened by the attack on our city. All our thoughts are with the victims, their families and with the people of Barcelona Barcelona also said their players would wear black armbands in their home game against Real Betis on Sunday. Real Madrid issued an official statement expressing "its deepest sorrow regarding the attack which has taken place in the city of Barcelona and the club stands together with the victims, their families and their friends It also hopes for the quickest possible recovery to all those injured in the incident." Villarreal, meanwhile, decided to suspend the official presentation of Colombian striker Carlos Bacca "as a sign of mourning" for the attack. From the world of cycling, the general director of the Vuelta, which begins Saturday in the French city of Nimes, said: "We are dismayed by the dramatic attack in Barcelona and our condemnation of these events is total.
---
Virat Kohli has a lot of Australian spirit in him, says Michael Clarke
MMNN:17 Aug 2017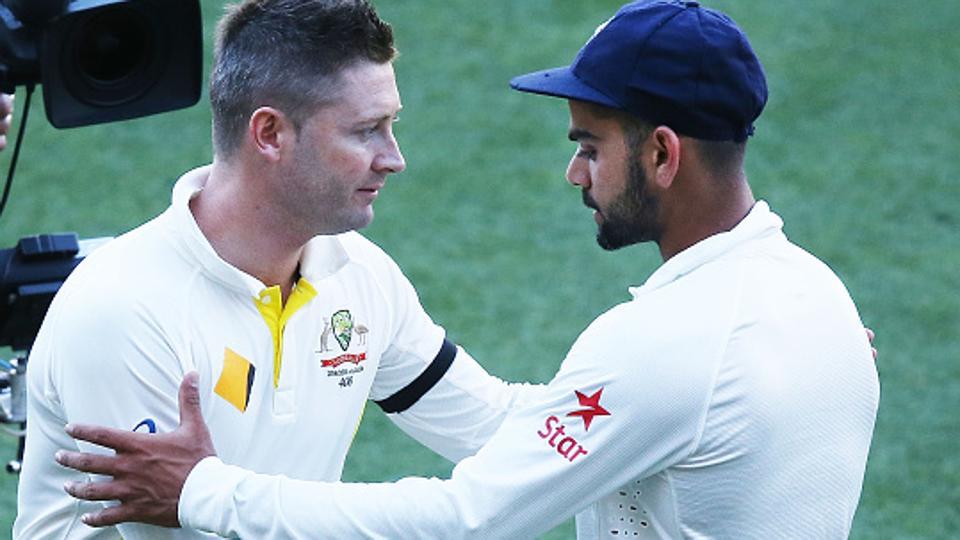 Former Australia cricket team captain Michael Clarke has admitted that although his country's media may not write positive things about India skipper Virat Kohli, it wouldn't be right to assume that the swashbuckling cricketer doesn't have enough fans Down Under. "I disagree that Virat doesn't have too many fans in Australia. I think Virat has a lot of Australian spirit in him," Clarke, who in India, was quoted as saying by Cricbuzz. To be honest, he plays the game really tough and is really competitive on the field, but he is a nice guy off the field," added Clarke. "So when people get to know Virat, they realize that what they see on the field is just his competitive spirit. I can't think of any Australian cricketer who wasn't like that every time we walked out on the field. I certainly think there is respect for Virat in Australia." Kohli has been involved in quite a few controversies with the Australian media over the past few years. From being pitted against a puppy, a kitten and a panda to be voted as the 'Vettel of the Week' on Fox Sports to being nominated as the 'biggest sports jerk of the week' by news.com.au, things have touched new lows every single time the two nations had faced each other. "You probably are not going to read the positive stuff (about Virat) in the Australian media though," said Clarke. "They all want to write a negative story. But I have a great relation with him and I think he is respectful Australia will be visiting India in September and October this year for limited-overs series that will feature five ODIs and three T20Is. Tough to beat India at home Clarke said that India will be difficult to beat at home but also said that Kohli and Co. should prove themselves abroad to earn their place as one of the greatest sides of all time. "The Indian team right now is full of confidence and the upcoming tour for Australia is going to be tough, said Clarke on NDTV. "This tour will be a great challenge for Australia as India, at the moment, are playing very well. Obviously the Australian supporters expect their team to be best in the world. But, India are ticking all the right boxes under the captaincy of Virat Kohli." Clarke added that if Kohli's team does well in the upcoming away tours against the top teams -- South Africa in January, Australia in 2018 and England in 2019 -- no one will question its No. 1 status. "If India can beat South Africa, Australia and England at away conditions, there will be no doubt that India is the number one team in the world," Clarke said. The former skipper, who has turned to commentary now, was relieved that the rift between Cricket Australia and the players' association came to an end. "It is fantastic that the deal has been done and everybody can focus on cricket. Australia will be travelling to Bangladesh very soon and then we come to India and then the Ashes, so it is wonderful that the game can now move forward. The players can focus on what they do the best - playing - and the administrators can do their job too. I think everybody is sick and tired of talking about it and very happy that it's over," he added.
---
India dismiss Sri Lanka to complete 3-0 rout, script historic cricket series win
MMNN:14 Aug 2017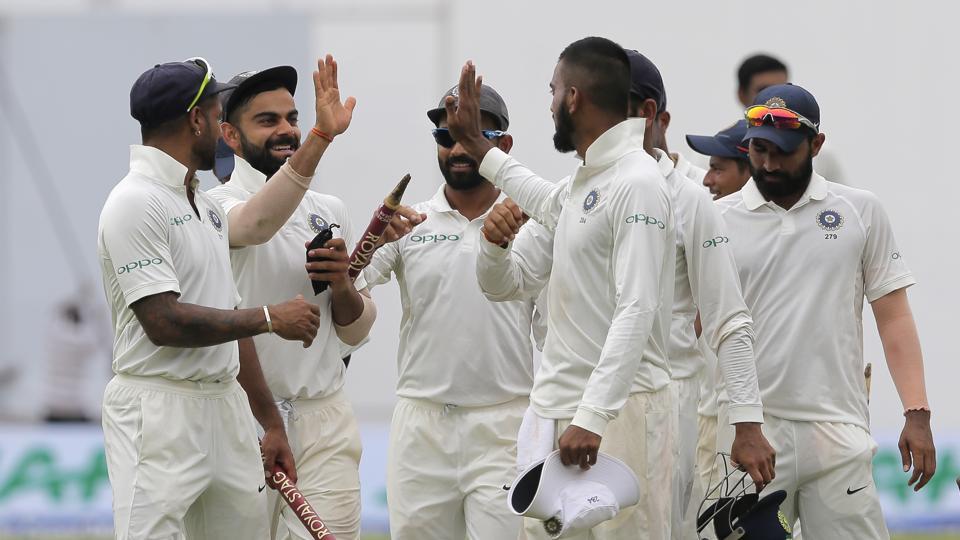 India registered an emphatic win over clueless Sri Lanka, completing a historic 3-0 clean sweep of an away Test series. Bundled out for 135 in the first innings and made to follow on, Sri Lanka went down without a whimper to be all out for 181 at the Pallekele International Stadium on Monday The innings win inside three days meant India have for the first time inflicted a whitewash in a three-Test series away from home. Virat Kohli and Co won the first Test in Galle by 304 runs and the second by an innings and 53 runs in Colombo. At Pallekele, Sri Lanka never recovered from the stunning assault by Hardik Pandya (108 off 96 balls). And up against India's total of 487, the home team batsmen fell like nine pins. Resuming their second innings on 19 for one, it was abject surrender by the home team against the bowling of R Ashwin and Mohammed Shami, who finished with four and three wickets respectively. There was token resistance from the fifth wicket pair of skipper Dinesh Chandimal and Angelo Mathews, but chinaman bowler Kuldeep Yadav broke the partnership at the score of 105 and the innings caved in It was another episode in Sri Lanka's sorry story in the series. They have struggled to get a partnership going, and whenever they have seemed like getting one, India have broken through. Seldom have India been so dominant in an away series. India were all over the Sri Lankan team in the series. Openers Shikhar Dhawan and KL Rahul not only laid a platform in Pallekele, but got runs rapidly to seize the initiative. In the third Test, they set the tone with an aggressive 188-run partnership. The middle-order made merry in the first two games, and for once when they struggled at Pallekele, the lower-order more than made up with Hardik Pandya slamming a brilliant hundred. The roll of dice also went against the hosts with Virat Kohli winning all three tosses and getting his team to bat first and set the tone. In their final act of the series, Sri Lanka needed opener Dimuth Karunaratne to produce one of his second innings specials like he did at Galle and Colombo. But the hosts were in trouble soon after resuming at 19/1. R Ashwin struck in his first over on Monday, the third of the day, to remove Karunaratne. The two have had a personal battle with Karunaratne scoring a hundred in the second Test. But here he had no chance, Ashwin producing an off-spinner's special to have him caught at slip. The ball drifted, turned and bounced and took the top of the bat and glove. Pallekele woke up to overcast conditions and like most pace bowlers, Mohammed Shami just loved it. In good rhythm through the match, Shami bowled a fiery spell. He pitched at three-quarter length and around the off-stump with an excellent seam position. His fuller delivery was too good for nightwatchman Malinda Pushpakumara and the thick outside edge was gobbled up by wicketkeeper Wriddhiman Saha. Sri Lanka's hopes of a fight received a serious setback when rising star Kusal Mendis succumbed to the pressure built by Shami. Trying to break the shackles, the batsman attempted to work the ball to the on-side but missed to be trapped leg before. Chandimal (36 off 89 balls) was the fifth wicket to fall, caught at short leg by Cheteshwar Pujara off Kuldeep Yadav. And R Ashwin effectively hit the final nail 14 runs later when he trapped Angelo Mathews leg before.
---
Murali Vijay says he doesn't 'feel 100 per cent' but is ready for comeback
MMNN:11 Aug 2017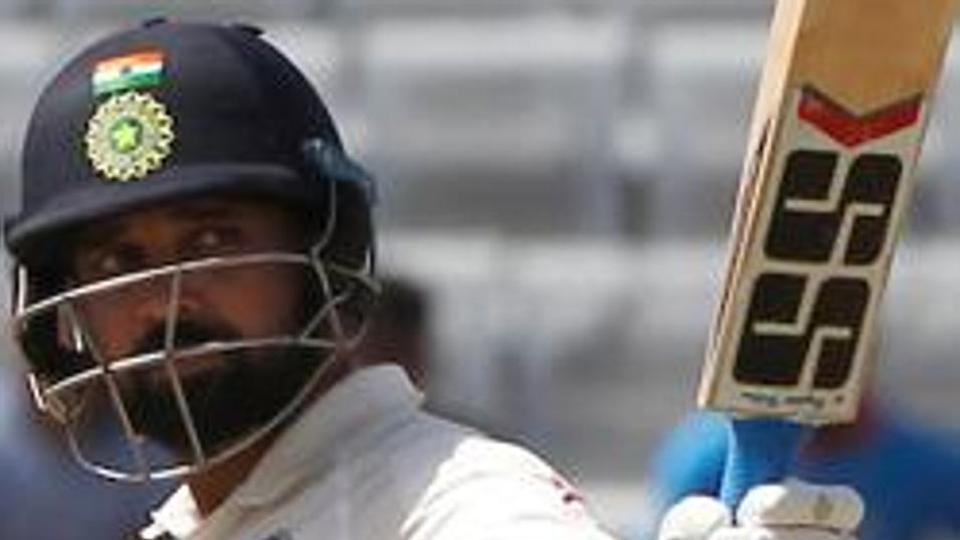 Murali Vijay missed the 10th edition of Indian Premier League (IPL) and Champions Trophy 2017 due to a wrist injury. He underwent surgery and was expected to return for India's ongoing Test series against Sri Lanka, but recurrence of pain in his wrist forced him out of the team again. Murali Vijay,?India's No. 1 opener in Tests, is looking forward to an 'excellent opportunity' for what he terms will be the 'second innings', as the 33-year-old gears up for his comeback after a five-month gap in the ongoing Tamil Nadu Premier League (TNPL). Vijay was troubled by a wrist injury for almost half of the home season 2016-17, as well as by a niggle in shoulder, in which India played 13 Tests. A fractured wrist troubled him for half of the season in which Virat Kohli's team won series against New Zealand, England, Bangladesh and Australia. Murali Vijay featured in all of the home series, and bowed out after the final Test of the Border-Gavaskar Trophy 2016-17 at Dharamsala against Australia. Despite his injury, Vijay finished as the fourth-highest run-getter for India in those 12 Tests, scoring 771 runs at 36.71 with three centuries and as many fifties. He underwent a surgery in London and was also ruled out of the entire 10th edition of the Indian Premier League (IPL). The right-handed opener was expected to make a comeback in the ongoing Test series between India and Sri Lanka, but recurrence of pain in the wrist prevented him to do so. Vijay says even though he does not feel 'a 100 per cent', he is now ready to make a comeback. "This is an excellent opportunity to start my second innings. It is an absolute pleasure to be back here. I've been waiting for this, and hopefully I can start it from here and build it there on," he was quoted as saying by ESPNCricinfo I don't feel a 100 per cent, to be honest. But mentally, yes, I'm up there. And, format doesn't matter to me. It's just been injuries, which are not under my control. I just want to get myself fit and play cricket," Vijay added. The 51-Tests veteran says he utilised the layoff time to set a few things right. "As you've seen, my career has become one-dimensional at the moment. So, I obviously want to enhance it. Batting is never a problem for me. It's just about mindset and injuries, which I want to manage properly now on. Any cricket is fantastic for me, because I enjoy playing," he added.
---
Roger Federer, Rafael Nadal stroll in Montreal Masters openers
MMNN:10 Aug 2017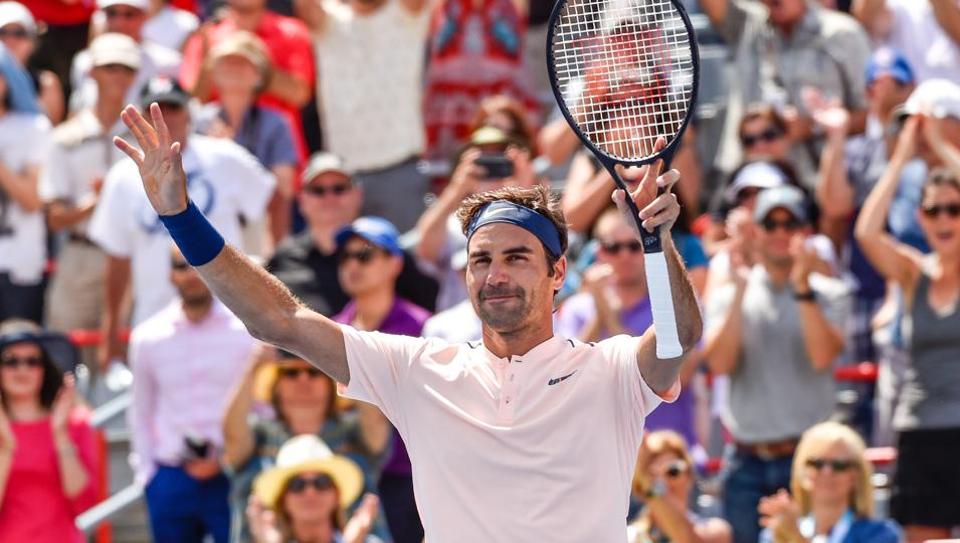 A rejuvenated Roger Federer believes he is still reaping the benefits of his extended break from tennis after a comfortable opening victory at the ATP Montreal Masters gave him his best start to a season since 2006. The Swiss star, who celebrated his 36th birthday on Tuesday, swatted aside Canada's world number 116 Peter Polansky 6-2, 6-1 in just 53 minutes to book his place in the second round. Federer was joined in the last 16 by top seed and old adversary Rafael Nadal, who made similary short work of his opening assignment. Nadal, who will depose the absent Andy Murray as world number one if he reaches the semi-finals in Montreal this week, routed Croatian youngster Borna Coric 6-1, 6-2. Federer is riding high after a spectacular year which has netted him both the Australian Open and Wimbledon crowns. On Wednesday's evidence, few would bet against him adding the US Open to that haul after a masterful performance that left Polansky groping at shadows. A one-sided win gave him a 32-2 start to the season, his best beginning to a campaign since 2006 when he began 38-2 and finished the year at world number one. Federer attributed his renaissance to rediscovering full fitness after knee surgery in 2016 and taking a two-month break from the game earlier this year. I guess for me the key is that I'm actually healthy," Federer said. "I knew that when I was healthy, I was going to be able to have chances to win slams again, to play against the best, beat the best. "That's also reasons why I'm still playing today. If I felt like I couldn't do all these things, it would not be enjoyable or I wouldn't be doing it any more. "I think the belief was always there. The body always needed to be there, too. I think the break just rejuvenated me ... I came in refreshed. It was a different mindset." Monfils thriller Federer took control immediately against Polansky, holding his opening service game comfortably before quickly going 0-40 up in the second game. A Polansky double fault gave Federer the break and the Swiss was soon 3-0 up after holding serve to love in the next game. Polansky held his next two service games but never looked like breaking Federer's serve as the veteran moved into a 5-2 lead. Federer then broke Polansky to take the first set, following a signature backhand with a deft forehand volley that left the 29-year-old Canadian scrambling Federer was soon in control in the second set, scoring an early break and holding twice to move 3-0 up before a further break made it 4-0. Polansky earned a stay of execution after holding serve in the sixth game to make it 5-1, but Federer raced into the next round with a comfortable hold, finishing with an emphatic overhead smash. Federer will face Spain's David Ferrer in the third round. Ferrer upset 15th seed Jack Sock 7-6 (9/7), 3-6, 6-1. Elsewhere Wednesday, France's Gael Monfils saved four match points before digging deep to defeat Japanese fifth seed Kei Nishikori in an attritional three-set duel. Monfils prevailed 6-7 (4/7), 7-5, 7-6 (8/6) to advance. There was almost another French Houdini act in the evening session, when Richard Gasquet fought back from triple match point down to earn three match points in the final set of his duel with Germany's Alexander Zverev. Fourth-seed Zverev however fought back brilliantly to claim victory in a tiebreak, winning 6-3, 4-6, 7-6 (7/3). Zverev will now face Australia's Nick Kyrgios in the last 16. Kyrgios swatted aside Victor Troicki 6-1, 6-2.
---
Kevin Pietersen says England axing saved marriage, called captaincy 'worst year'
MMNN:9 Aug 2017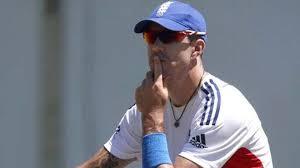 Kevin Pietersen has spoken about how getting axed from the England side saved his marriage and how much he hated life as skipper of the Three Lions Kevin Pietersen, who fought a lengthy battle with the England cricket management following his unceremonious exit from the national side post Ashes 2013-14, says that the axing came as a blessing in disguise, helping him save his marriage. Pietersen, who also captained England in 2008, lamented it was the 'worst year of his life'. Pietersen looked set to become the first batsman from England to make 10,000 runs but saw his career coming to a sudden halt after 104 Tests in which he accumulated 8,181 runs. Kevin Pietersen last played for England in the Sydney Test in January 2014, the final match of the Ashes 2013-14 series in which the visiting side was hammered 0-5 by Australia. He was shown the exit door post the horrible tour of Australia, and despite the maverick cricketer treading waters in the English domestic circuit, he was never included back in. More than three years since his last match for England, Kevin Pietersen has thanked the team bosses for axing him. "England did me a favour in sacking me in 2014 because it has helped me with my relationship with my kids no end. I didn't want to be a lousy dad. For the birth of my son Dylan in 2010 I had to fly back from playing in the Caribbean, see him being born then get a helicopter to Gatwick the next day to play in a semi-final for England. I was absent," Pietersen was quoted as saying by news.com.au. "Jess has been a rock to me but we've had tough times. People don't understand the pressure that goes on between the four walls of home when it's all going wrong, like it did for me on a daily basis for a year. We've put up with a hell of a lot while I was playing for England," he added. Pietersen, who captained England in three Tests and 12 ODIs in 2008, says the tenure was the 'worst year of his life'. He did not get to see his son Dylan enough. "I was under strict protocols. They tell you where you have be, you have to ask to do this and that. I had the best time playing for England. I wouldn't live here if I didn't love England. There have been hurdles. I was under the microscope. When I was captain, it was the worst year of my life. I took stock and gauged what and who was important," he said. "That massive fallout I had with England raised my profile and assisted and enabled me to turn a bad thing into a good thing. People think, 'Cricket, cricket, cricket'. Well, stuff cricket. It means that what Jess and the kids have now is so special. I've got such a wonderful life. I wouldn't want to be back on that England treadmill. It becomes monotonous," Pietersen added. The 37-year-old added that this will be his last year playing cricket in England. "That sacking and the hullabaloo it caused for six months has been the best thing for my life. Now I wake up with the kids, put them to bed, take them and pick them up from school. I watch most of Dylan's sport. I will hands down see my kids more than a lot of people. I'm now hopefully being the best dad my kids could have. All I care about is my family and my African roots," he added. "Not an Englishman" Pietersen, who sports a Three Lions tattoo says there was a time he tried too hard to be English. He said, "I tried too hard to be English when I played for England. I always got annoyed when people said I was South African. I concerned myself all the time with what can I say, can I talk differently?" "But you have to accept, you are what you are. When I played for England I played to win and I was proud to wear the Three Lions but am I English? No, I'm South African," Pietersen said. New found motive Pietersen says he now wants to save the rhinos that are headed for extinction. "There are more important things than cricket. It sounds crazy but I now want to try to save the 30,000 rhinos that are heading for extinction because of poachers. Rhinos are being killed every eight hours in Africa," he said. More than 6000 have been killed by poachers over the past decade. I knew I had to do something. I've achieved a lot in cricket but being part of stopping these animals dying out could top it all," he added.
---
Ravichandran Ashwin overtakes Harbhajan Singh in most five-fors list for India
MMNN:5 Aug 2017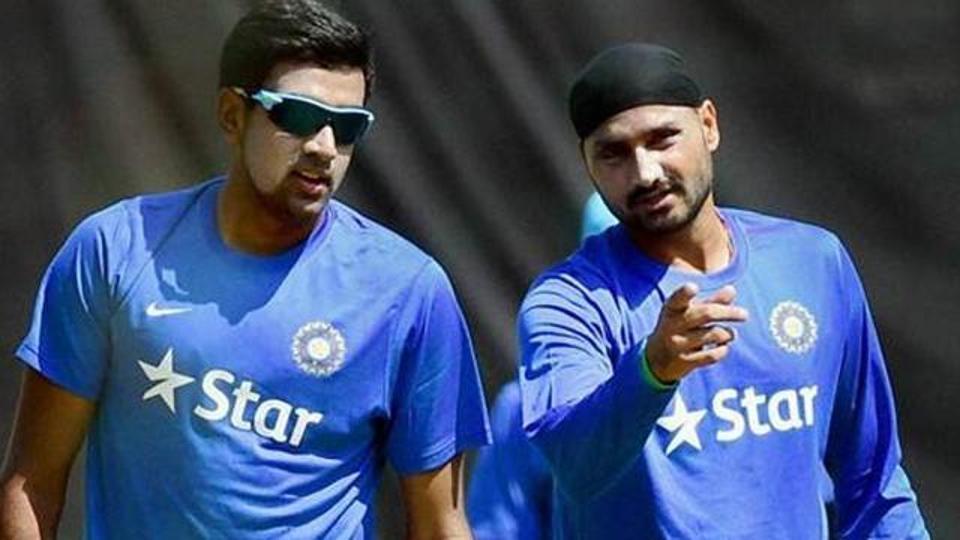 Ravichandran Ashwin, who registered his 26th fifer in the Colombo Test against Sri Lanka, has moved past Harbhajan Singh on the list of most five-fors for India in Tests. Anil Kumble leads with 35 in 132 games. Continuing his dream run, Ravichandran Ashwin picked his 26th five-wicket haul in Test cricket on the third morning of the second Test to put India in complete control of the match against Sri Lanka being played at the Sinhalese Sports Club ground In the process, Ashwin leapfrogged Harbhajan Singh, whom he had replaced in the team, and now only Anil Kumble has more five-wicket hauls among the Indian bowlers Ashwin got his 26th fifer in his 51th Test and Harbhajan had 25 in 103 Tests. Kumble has 35 in 132 Tests, and if Ashwin continues at this pace, the former India leg-spinner's mark will be under threat in a couple of seasons. The Indian offie has bowled beautifully in this game, and he has been backed by brilliant close-in fielding. On second evening, KL Rahul had pulled off a stunner at silly point off opener Upul Tharanga's firm push to give Ashwin his first wicket, on Saturday morning Cheteshwar Pujara took a blinder off Angelo Mathews for Ashwin's first wicket of the day. Ashwin then bowled Dilruwan Perera and Nuwan Pradeep to complete his haul. Ashwin started this series with a four-wicket match haul in the opening Test at Galle, his 50th Test, to take his wickets tally to 279. Midway through the last home season he had become the quickest to 250 Test wickets.
---
Yuki Bhambri beats Guido Pella to storm into Citi Open quarterfinals
MMNN:4 Aug 2017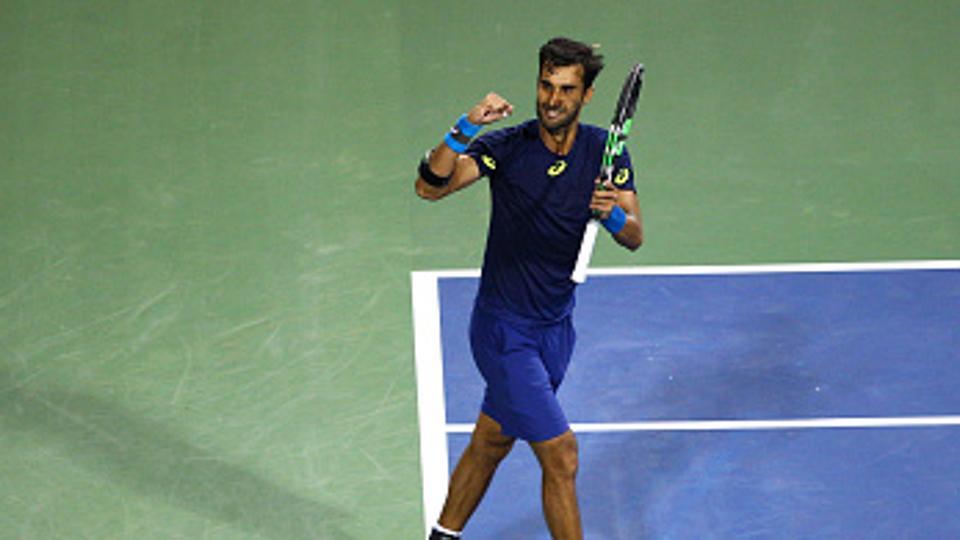 Yuki Bhambri defeated Guido Pella of Argentina 6-7(5), 6-3, 6-1, while Sania Mirza and Romanian partner Monica Niculescu defeated Jamie Loeb and Ashley Weinhold to enter third round Yuki Bhambri seems to be unstoppable in Washington.?The Indian, ranked No 200 in the world, overcame odds once again to beat Guido Pella of Argentina 6-7(5), 6-3, 6-1 and enter the quarterfinals of the ATP Citi Open on Thursday. Bhambri, who entered the main draw of the ATP 500 tournament, has had a dream run so far, scalping higher ranked players, including the defending champion Gael Monfils in the second round Wednesday. Pella, who had beaten Ramkumar Ramanathan in the first round, came into the match against Bhambri with giant-killing credentials of his own, having beaten Mischa Zverev. Both the players started strongly in the match, holding serve.?However, the Argentine World No 100, stepped it up in the tie-break to wrest the early advantage in the match. But Bhambri took control from then on, breaking Pella's serve almost at will to win the next two sets and progress into the quarterfinals where he will meet 15th seeded Kevin Anderson of South Africa Anderson, world No 45, had overcome Dominic Thiem in the third round. Meanwhile, in the doubles draw, Sania Mirza and Romanian partner Monica Niculescu beat Jamie Loeb and Ashley Weinhold of the US?6-3, 6-2 to progress into the third round.
---
Khel Ratna: Sardar Singh, Devendra Jhajharia recommended for top award
MMNN:3 Aug 2017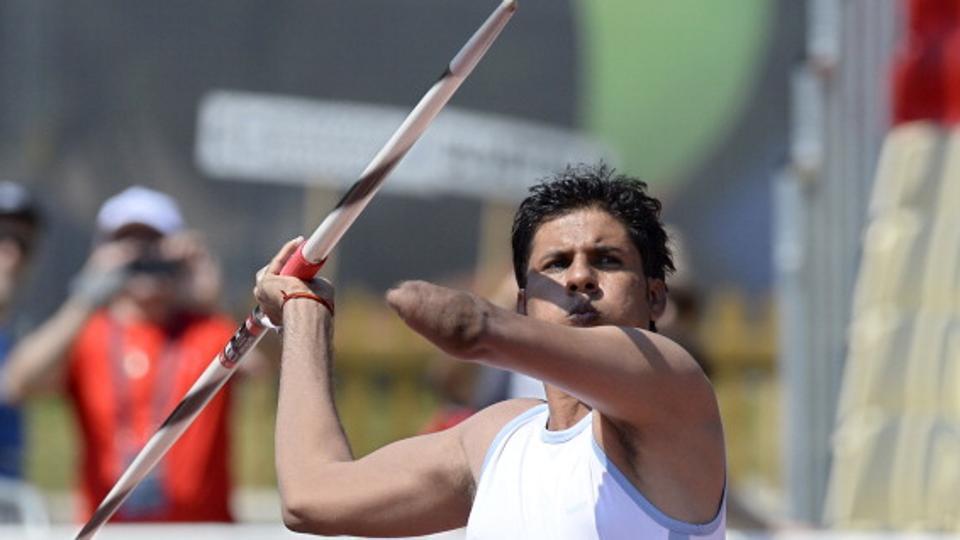 The Rajiv Gandhi Khel Ratna award selection committee has suggested that both Paralympic champion Devendra Jhajharia and Sardar Singh be considered for the honour. It also recommended 17 names for the Arjuna Award Two-time Paralympic gold-medallist Devendra Jhajharia became the first paralympian to be recommended for the country's highest sporting honour -- the Rajiv Gandhi Khel Ratna award. Jhajharia's name was recommended along with former Indian hockey team captain Sardar Singh The 36-year-old Jhajharia, who is the first Indian to win two Paralympic gold medals (Athens 2004 and Rio 2016), was the first choice of the awards selection committee headed by Justice (Retd) C K Thakkar. Jhajharia won his medals in the javelin throw (F 46) event. The committee has picked 31-year-old hockey midfielder Sardar as its second nominee for the top honour and has suggested that both Jhajharia and Sardar be considered for the award jointly. The final call on this would be taken by the Union Sports Ministry. Besides, the awards selection committee has recommended 17 names for the Arjuna award. The list includes Indian cricket team regular Cheteshwar Pujara, women's team World Cup star Harmanpreet Kaur, Paralympic medallists Mariyappan Thangavelu and Varun Bhati, golfer SSP Chawrasia and hockey player SV Sunil.
---
Parupalli Kashyap, HS?Prannoy progress to third round of New Zealand Open badminton
MMNN:2 Aug 2017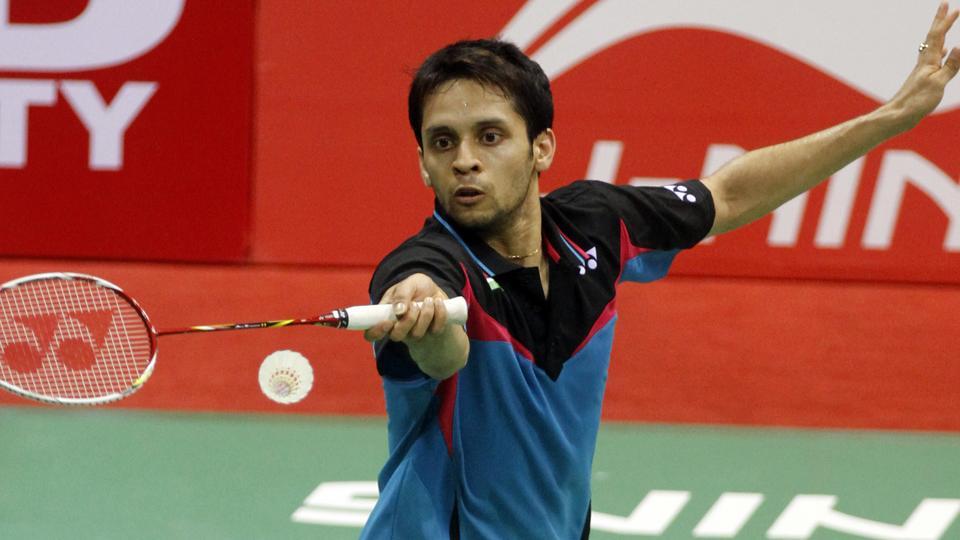 Parupalli Kashyap and HS?Prannoy registered easy victories against lower-ranked opponents in the second round of the New Zealand Open badminton Commonwealth Games champion Parupalli Kashyap and US Open winner HS Prannoy progressed through to the third round of the New Zealand Grand Prix Gold in Auckland after registering victories in their respective matches in the men's singles event on Wednesday. Kashyap secured an easy win over local shuttler Oscar Guo 21-9, 21-8 in a one-sided contest that lasted for just 25 minutes. Prannoy, ranked fourth, on the other hand registered a straight-game win over Indonesia's Firman Abdul Kholik 23-21, 21-18 in 53 minutes. Other Indian shuttlers Siril Verma and Sourabh Verma also progressed to the next round, while Sahil Sipani and Neeraj Vashist made exit from the USD 120,000 event. Kashyap will now face Sourabh in the third round while Prannoy will lock horns with 10-seeded Wei Nan. 16-seeded Siril defeated Saputra Vicky Angga of Indonesia 21-14, 21-16 to enter the third round of the competition. Siril will now face Chia Hung Lu of Chinese Taipei. Seventh-seeded Saurabh also registered an astounding 21-16, 21-16 over Indonesia's Henrikho Kho Wibowo in a match lasting only 28 minutes. On the other hand, Neeraj bowed out of the tournament after suffering a 16-21, 13-21 defeat against America's Anthony Joe while 11-seeded Lin Yu Hsien defeated Sahil 21-9, 21-8. Pratul Joshi had to exit from the tournament after facing a 13-21, 22-24 defeat against top seed Tzu Wei Wang of Chinese Taipei.
---
Sachin Tendulkar joins PM Narendra Modi in praising Indian women's cricket team
MMNN:31 July 2017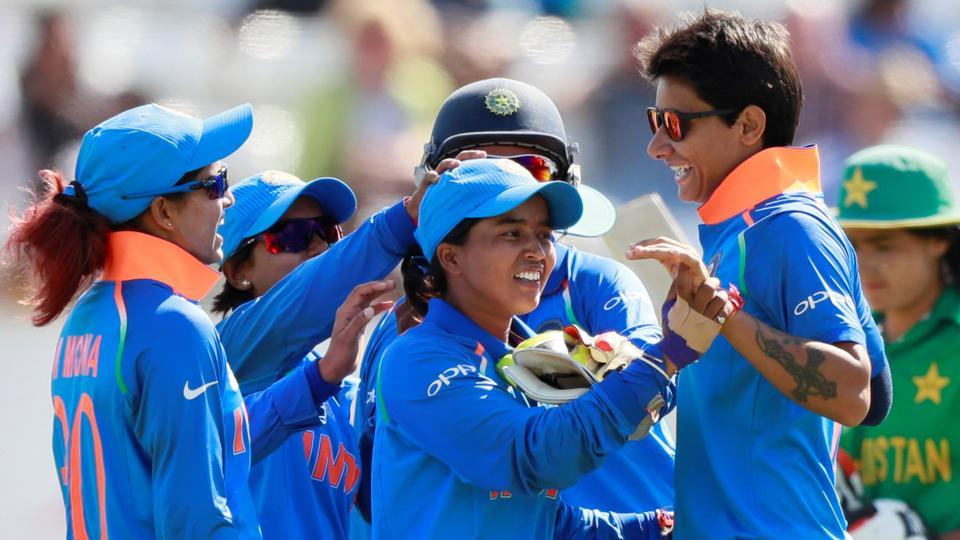 Sachin Tendulkar supported PM Narendra Modi's comment that the Mithali Raj-led Indian women's cricket team may have lost the World Cup, but they managed to win the hearts of 125 crore people Batting maestro Sachin Tendulkar has joined Prime Minister Narendra Modi in praising the Indian women's cricket team, which recently finished runners-up in the ICC World Cup in England. Modi said on this week's 'Mann Ki Baat' that the Mithali Raj-led side may have lost the World Cup, but they managed to win the hearts of 125 crore people. "My thoughts resonate with those of our PM @narendramodi shared on #MannKiBaat regd my fellow Indian women cricketers' exemplary performance," Tendulkar posted on his Twitter handle after the programme. The Prime Minister in his address, said he could feel their pain at losing the final against England by a narrow margin of nine runs at Lord's. "Our women cricketers did us proud at the recently-concluded Women's World Cup. I got a chance to meet them this week and I felt really nice talking to them. But I sensed that they felt really bad for not winning the World Cup," Modi said. "They looked tense. But I told them about my own assessment that this is a media driven world and expectations from players are hyped manifold. And when these expectations aren't met, they turn in aggression. We have seem many instances where if our team loses, the whole country is enraged. In fact, what hurts the most is when few people cross their limits and go on to say and write very shameful things," he added. He further said: "But this is the first instance when the country stood together with our team when they couldn't lift the title. Not just this, but the entire nation lauded the performance of these athletes as well. "I see this as a pleasant change. And I also told them that they are lucky to have this kind of support. It doesn't matter that you couldn't win the title as you have won the hearts of 125 crore people," Modi added.
---
India vs Sri Lanka: Virat Kohli Smashes 17th Test Century, Extends Visitors' Dominance
MMNN:29 July 2017


Indian skipper Virat Kohli smashed his 17th Test century to help India set 550-run target for Sri Lanka in the opening Test at Galle. Virat Kohli might have failed to deliver in the first innings but he quickly made up by smashing a brilliant century in the second innings, 17th of his Test career, to extend India's dominance in the opening Test against Sri Lanka at Galle. India dominated the first three days of the Test and on Day 4, the Indian skipper brought about a fine century to increase his team's lead against the hosts. Kohli played a chanceless innings and scored at a fast rate with the Sri Lankan bowlers having little answer on how to stop India's run-machine. Kohli fell to Nuwan Pradeep for just three on the opening day and would have been disappointed about not cashing in against a lacklustre Sri Lankan bowling attack. In the second innings, Kohli was not going to repeat his mistake and went about his business in ruthless fashion. As soon as he came into bat, Kohli took the attack to the hosts. Kohli had been bounced out in the first innings and the Sri Lankan bowlers tried to repeat the same tactic, early on, but to no avail. India had lost first innings centurions Shikhar Dhawan and Cheteshwar Pujara early, Kohli and Abhinav Mukund (81) steadied India's second innings and put on 133 runs for the third wicket as the visitors reached 189 for three in 46.3 overs at stumps. After a rain-break that cost 86 minutes, playing time was extended until 6 pm local time to make up for the lost overs. Kohli and Mukund made hay while the sun was out as they barely countered any trouble from the Sri Lankan bowlers. This was the first time since February that the Indian skipper had crossed the 40-mark, after scoring 204 and 38 against Bangladesh at Hyderabad. His highest against Australia in five innings across three Tests was 15.
---
Mohammad Amir, Pakistan cricket star, rubbishes reports on retirement
MMNN:28 July 2017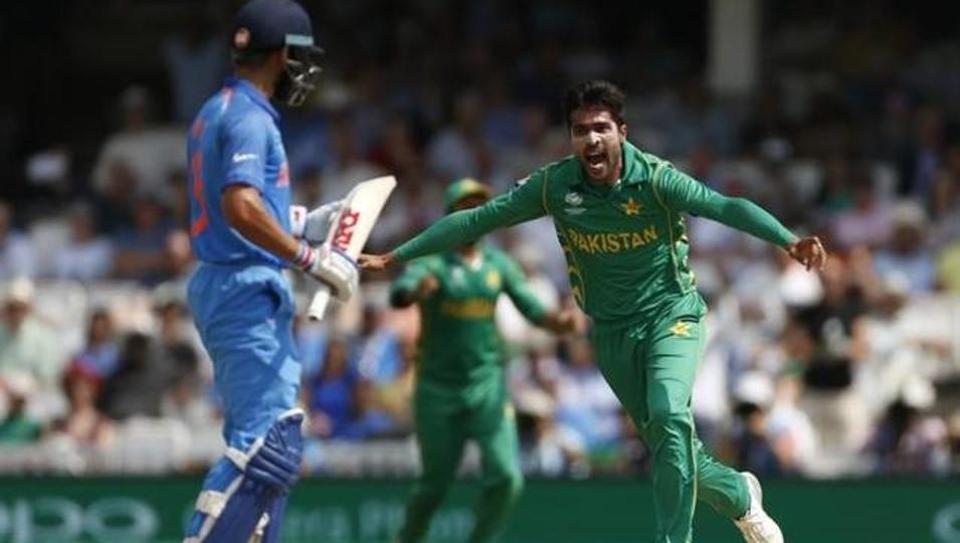 Pakistan pacer Mohammad Amir has dismissed rumours about his retirement from Test cricket. Earlier in May, unsubstantiated media reports claimed that Amir was considering drawing curtains on his Test career in order to prolong his white-ball career. However, the left-armer has now put an end to any speculation about his Test future. "I have no idea what the thinking was behind this ridiculous story," cricket.com.au quoted Mohammad Amir as saying. I'm fit, strong and healthy and have no intentions of quitting any format. What I had said was that as a cricketer you have to take care of your body and look after your fitness levels and someone altered that statement and quoted me as saying that I wanted to quit playing Test cricket. "It's totally untrue and as long as I am fit I want to play in all formats," Mohammad Amir added. Mohammad Amir, along with fast bowler Mohammad Asif and former skipper Salman Butt, were found guilty of corruption in the Lord's Test between England and Pakistan in August 2010 by an independent Anti-Corruption Tribunal in February 2011. Since his return to international cricket last year, Mohammad Amir has taken 43 wickets in 14 Tests during a mixed period for Pakistan's Test side. The figures don't suggest that Amir has had an impressive comeback. But the left-armer says he's showing signs of getting back to his absolute best. "I was not under any false impressions that my comeback would be easy and that I would hit the ground running," he said. High expectations from Amir Amir said that during the ban, he didn't even touch a cricket ball and still people were expecting him to make an instant impact on his return to international cricket. "That was an impossible task and yet critics were writing me off straight after my comeback," he said. "It's been about 18 months since my comeback and I think I am now showing the results of the hard work that I have put in. People need to be patient and I had to be patient, too, as these things take time," Amir added
---
Dear Me: If you have the talent, no one can stop you - Dhanraj Pillay
MMNN:27 July 2017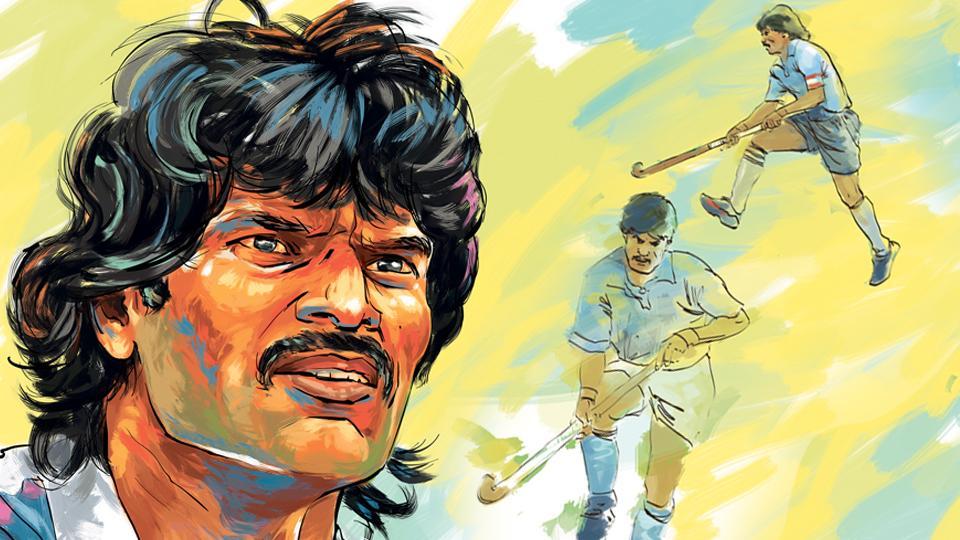 Dhanraj Pillay, former Indian hockey team captain, writes to his younger self not to get blinded by the spotlight of fame Dear 14-year-old Dhanraj, Did you get asked by that one teacher again why you bother coming to school? That's been happening a lot, isn't it? You're not a particularly studious kid. But those words hurt, don't they? I know you're upset. Seething. But trust me, fate has something bigger in store for you. You're a misfit in school, but many years from now, there will be a chapter on you in school textbooks. And you will get there because of hockey. That's right, hockey! Let me tell you how. In the fishbowl that is Khadki, where you were born, you only have two options: you either go to work at the ammunition factory where your father works or leave to seek employment elsewhere. Evenings in the sleepy town are to be spent playing carrom or trying to avoid trouble. But often in Khadki, trouble finds you. Your elder brother Ramesh understands this. That is why he will make you come and stay with him in Mumbai in a couple of years. Ramesh is proof that even kids from Khadki can make it big. At first, it won't seem like you can follow in his footsteps. There will be a day when you are laughed off by the state's hockey officials when you ask if you can make it to the national team. But you put your head down and keep working hard. You know you will make it one day. And you do! At 21, you will make your debut for India against China in the Allwyn Asia Cup. Yes, you! The boy who grew up playing hockey on a dusty patch of ground in Pune. Then in a couple of months, you will be playing in the BMW tournament. India is playing Pakistan and you're in the starting XI. This is it. Your turning point When you boarded the flight to the 1992 Olympics in Barcelona, it was a dream come true. At the Games Village, you are amid greatness. There's the US basketball Dream Team and there's Carl Lewis. Looking at them makes you expect more from yourself. You're still a wide-eyed youngster. Shy. This Olympic world is alien to you. But you find your place on the hockey pitch. You don't just fit in, you belong. With the ball at your stick, you're an artist. You catch everyone's attention and the offers pour in from foreign clubs. A French hockey team, Lyon, wants you to play for them. The money is good. So you go to play there for three months. At Lyon, in Tony Fernandes you find the teacher you never had. Under Tony sir, your guru, your stamina and fitness levels will go up. It is here that you hone the biggest weapon in your arsenal: a sudden burst of pace with the ball. Your stints at Lyon leave you a changed man. More confident. Faster. Fitter. Hungrier. And it shows. At the 1994 World Cup, even though India finish fifth, you're the only Indian to be picked for the World XI. But it is one year later, at the South Asian Games in Chennai, when you will actually become a household name. You score a hattrick in India's 5-2 win against arch-rivals Pakistan. It was a grudge match. You will never forget that moment. But remember Dhan, the bright spotlight of fame can often blind. So don't get carried away in the flow. When you are older, you will see players who are incredibly talented. You feel they could even replace you one day. But they don't. They let the attention get to their heads. And they lose their way. You may be the poster boy for Indian hockey. But don't forget to stay grounded. There's one thing that Ramesh once said that I have always kept in mind: Making it to the Indian team is difficult, but staying there takes a lot of commitment, dedication and sacrifices. In the coming few years, you see exhilarating highs and experience dreadful lows. There will be an eighth place finish at the 1996 Olympics, and a ninth place finish at the 1998 World Cup. But a few months later, at the Asian Games you will taste victory as the captain. You return and are gifted a swanky house by Balasaheb Thackeray, a dream come true for a poor boy from Khadki. You should be overjoyed, instead you're left seething. You will learn this soon enough, Dhan, but often in India, you have to go to war for your own rights. You may be a world class player, but the authorities still stick six of you in one cramped room during national camps. You are made to sleep on mattresses laid out on the floor. And when you dare to ask for match fees after leading the country to Asian Games gold, you're dropped. Just like that. Many years later, you often wonder whether it was prudent to have taken on the officials. But if not you, then who? Since you were a child barely taller than a hockey stick, you've never been one to take injustice lying down. You're not about to start now. Your talent does not allow the federation to keep you off the turf for long. You find yourself in the team for the 2000 Sydney Olympics. It is a team widely believed to be medal contenders. We feel like medal contenders. But it wasn't meant to be. Sometimes in sport, dejection springs out of the unlikeliest of mouse holes. On this occasion, it occurs in a group stage match against Poland, a team with little hockey history. India is 1-0 up, with just one minute 40 seconds remaining. You're on the cusp of a semifinal spot. And then Poland score. The wind knocked out of us, we end up finishing seventh. You have suffered heartbreak in your career before. But this is different. This one leaves a scar. It leaves you shattered. Broken. You may not believe me, but in this moment you lose the will to play. You break down each time you think about the defeat. But this is not how your story ends. Remember those days when you travelled 30 kilometres in the morning just to get to training at 7am while you were with Mahindra and Mahindra in Mumbai? You didn't go through all that for months to give up so easily. You will make it to another Olympics. You know this is going to be your last. You hope that at least this one time, the association hands you the honour of being the captain. But you are left disappointed. It is around this time that you realise that your career is drawing to a close. Against better judgement, you harbor hope that you will at least be given a send-off match. A testimonial of sorts. It never comes. I'm writing to you from 2017, Dhan. Things have changed so much in the sport. Matches last just 60 minutes now. Oh, and instead of halves, we play for four quarters. But for you, nothing will change. You still look at a hockey stick and the memories come rushing back. Each time you played, you wore your heart on the sleeve and your face contorts into a mask of intensity. You never smile on the turf. But it's not because you're not enjoying yourself. It's because you were immersed in your game. You may not have gotten the testimonial match or the Olympic captaincy, but the sport has given you so much more. You're a boy from a middle-class family in Khadki who made it to four Olympics. Became an Arjuna Awardee. A Khel Ratna. A Padma Shri. So don't let anyone tell you that a boy from Pune can't make it to the Indian team.
---
Live - India vs Sri Lanka, live cricket score, 1st Test, Day 1, Galle: Pujara eyes 100 after Shikhar Dhawan's 190
MMNN:26 July 2017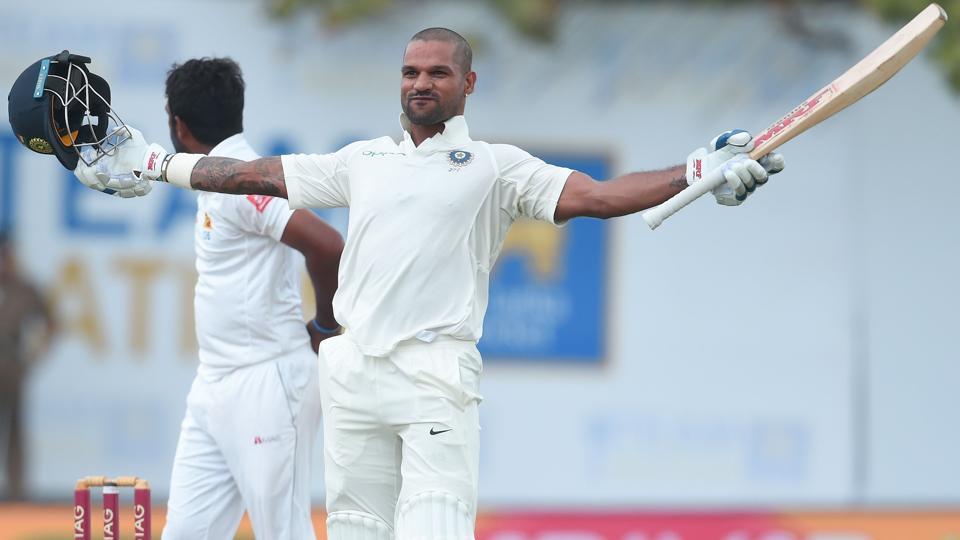 Shikhar Dhawan literally toyed with the Sri Lankan bowling attack in the post-lunch session to score 190 off just 168 balls on Day 1 of the first Test match between the two teams in Galle on Wednesday Shikhar Dhawan added 253 in 280 balls with Cheteshwar Pujara for the second wicket. The extent of the left-handed opener's domination can be seen in the fact that Pujara's contribution in the double-century partnership was just 74 The home team bowlers looked clueless against the rampaging Dhawan, who celebrated his return to the Indian team with a superb, attacking knock. The left-handed opener literally toyed with the Sri Lankan bowling attack as he raced to his century off 110 balls with 16 fours. Batting on 64 at lunch, he moved into top gear after the break. He went berserk at the start of the 33rd over, smashing three fours off Dilruwan Perera and cut Nuwan Pradeep to the point fence to jump from 82 to 100 within no time. Making a comeback into the team after October 2016, Dhawan profited from an early reprieve. The chance he offered at the score of 31 was the only blemish in Dhawan's innings who provided India a rollicking start. The Galle International Stadium has been a good venue for Dhawan, having scored a hundred here in 2015. He started the proceedings with a firm push off the first ball of the match for a single and was completely at ease against the new ball bowlers and the spinners. The boundaries flowed from his blade and the first came off the 7th ball, a delightful straight drive off Sri Lanka's experienced pacer Nuwan Pradeep. He was harsh on off-spinner Dilruwan Perera, first picking him off the toes and then coming down the track and driving him through the covers. To add to Sri Lanka's misery, he was given a reprieve when India were 59 for one, in the 14th over. It was the first good ball of the over by the wayward Lahiru Kumara, having conceded two easy fours and being warned for a beamer. However, he was unlucky to miss out on his maiden double century when he was dismissed by Nuwan Pradeep.
---
Anya Shrubsole:?Bowling star who gave England the Women's Cricket World Cup
MMNN:24 July 2017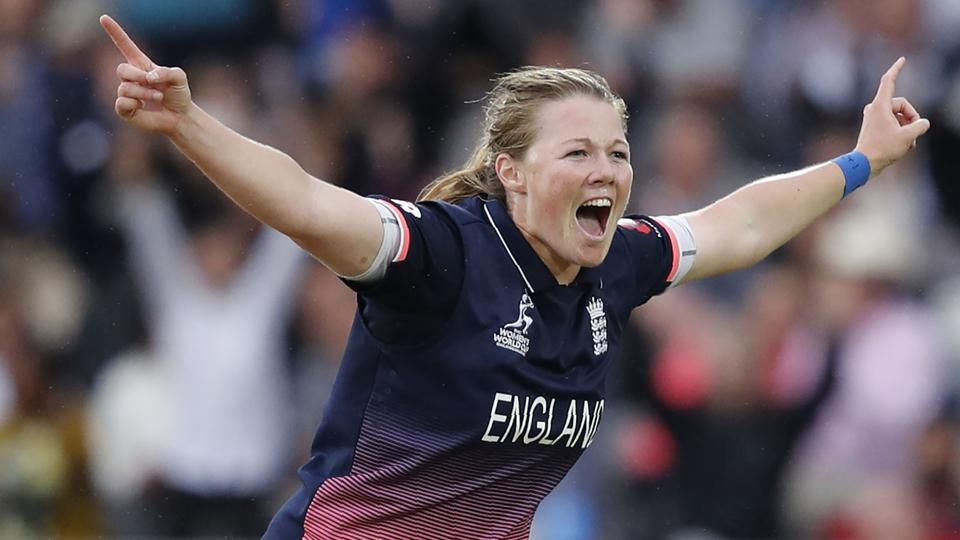 Anya Shrubsole captured six wickets for 46 as England defeat India to lift the Women's Cricket World Cup title for the fourth time. England, it seems, had foreseen big things from Anya Shrubsole nine years ago when they handed her a debut at 16. The right-arm medium pacer, now 25, was the star of Women's Cricket World Cup final on Sunday as her six-wicket haul drove the hosts to a close win over India. (VIDEO?HIGHLIGHTS) While her ODI debut was impressive as she picked a wicket for 26 runs in 8.3 overs against South Africa back in August, 2008, it was the T20I debut 10 days later that brought her into limelight. She removed three of the top four South African batsmen, returning with figures of 3 for 19 in four overs as England, already 2-0 up going into that game, wrapped up the series 3-0. Two months later, she was awarded the Most Promising Young Women's Cricketer Award by The Cricket Society. The promising teenager featured in just one game in the World Cup that took place in 2009, returning with unspectacular figures of none for 27 in seven overs against Pakistan. England, however, didn't need her that much as they won the World Cup, their first one away from home. A few niggles and injuries troubled her over the next couple of years, but she always managed to come back with a bang and perform to the best of her abilities. By the time the next World Cup came around in 2013, this time in India, she was to share the new ball with veteran Katherine Brunt. Although she missed the opening game against Sri Lanka, Shrubsole was included in the side for the next game against hosts India. She picked one wicket, but added 12 more to her tally over the next three matches. England finished third after beating New Zealand in the third place play-off. A year later, England reached the final of the World T20 with Shrubsole leading the pack with 12 wickets en route to the final against Australia. They, however, lost to the Southern Stars by six wickets after getting bowled out for a paltry 105. Shrubsole did give them hope with an early breakthrough but the target proved too little. Shrubsole finally came of age on Sunday. Having been appointed as Heather Knight's deputy after Charlotte Edwards hung up her boots last year, the right-arm seamer knew the responsibility she had in hand. England lost to India in the tournament's inaugural game but came back strong, scoring a thrilling victory over South Africa in the semifinal to book a place in the final for the second time in three editions. Shrubsole had six wickets to her name in the tournament before Sunday but doubled that tally in an emphatic manner as India were bundled out for 219 after being 191/3 at one stage. Shrubsole started the innings by bowling out Smriti Mandhana, who had scored 90 against them in the inaugural fixture. She came back to remove a well-set Poonam Raut. Raut's wicket started the slide as Shrubsole picked four more.She also played a part in the run-out of Shikha Pandey. A perfect yorker to send pack Rajeshwari Gayakad wrapped things up for her and England as the celebrations began across the host nation. Her six-for is now the best figures in a World Cup final besides being the third-best in any World Cup game.
---
Usain Bolt breaks 10 seconds for first time this season in Monaco Diamond League
MMNN:22 July 2017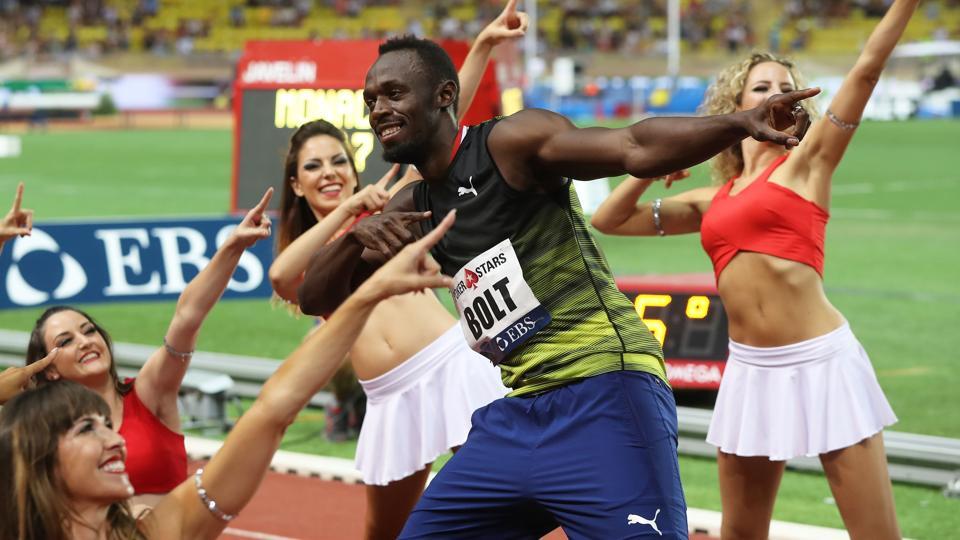 Usain Bolt won in 9.95 seconds, three hundredths of a second ahead of American Isiah Young. South Africa's Akani Simbine was third in 10.02 in Monaco Diamond League meeting Usain Bolt ran under 10 seconds for the first time this year as he narrowly won the 100 metres at the Monaco Diamond League meeting on Friday. The eight-time Olympic sprinting champion was slow out of the blocks, just as he was in his last race in Ostrava last month, and never managed to put a big gap between him and the field. Usain Bolt won in 9.95 seconds, three hundredths of a second ahead of American Isiah Young. South Africa's Akani Simbine was third in 10.02. Before the meeting, the Jamaican went to Germany to have treatment for back issues that have troubled him for years. It was his last outing before next month's world championships in London where he will race in the 100 metres and 4x100m relay. It was good, I'm going into right direction, still a lot of work to do," said Usain Bolt, who is scheduled to retire after the world championships. "I'm always here for the fans, and of course I will miss the vibe around the track. Mixed emotions always -- happy for my career, sad that it is ending. Sub 10 is always good. It was an exciting race, lots of energy. Olympic and world champion Wayde van Niekerk won a titanic battle against Botswana's Isaac Makwala to take the 400 metres. The South African, also the world record holder in the event, made a lightning start, then Makwala recovered to lead coming off the final bend before Van Niekerk powered down the final straight to win in 43.73 seconds. Makwala's time of 43.84 was a personal best. Van Niekerk's fellow South African, Caster Semenya, won a dramatic women's 800 metres in a season's best and meeting record time of 1:55.27. The Olympic champion snatched the win in the last few metres ahead of Burundi's Francine Niyonsaba and Ajee Wilson, who both set national records. The trio had been neck and neck down the final straight. Wilson's 1:55.61 shattered the previous U.S. record of 1:56.40 set by Jearl Miles-Clark in 1999. Elijah Manangoi upstaged a strong field to win the men's 1500 metres in a year's best time of 3:28.80. He sped past compatriot Timothy Cheruiyot on the final straight after the two broke clear of the field while Olympic champion Matt Centrowitz was well beaten in ninth. Manangoi's fellow Kenyan, Emmanuel Korir, also ran the fastest time of the year as he won the men's 800 metres in 1:43.10
---
Harmanpreet Kaur wins praise from Tendulkar, Kohli after epic ton in Women's Cricket World Cup semis
MMNN:21 July 2017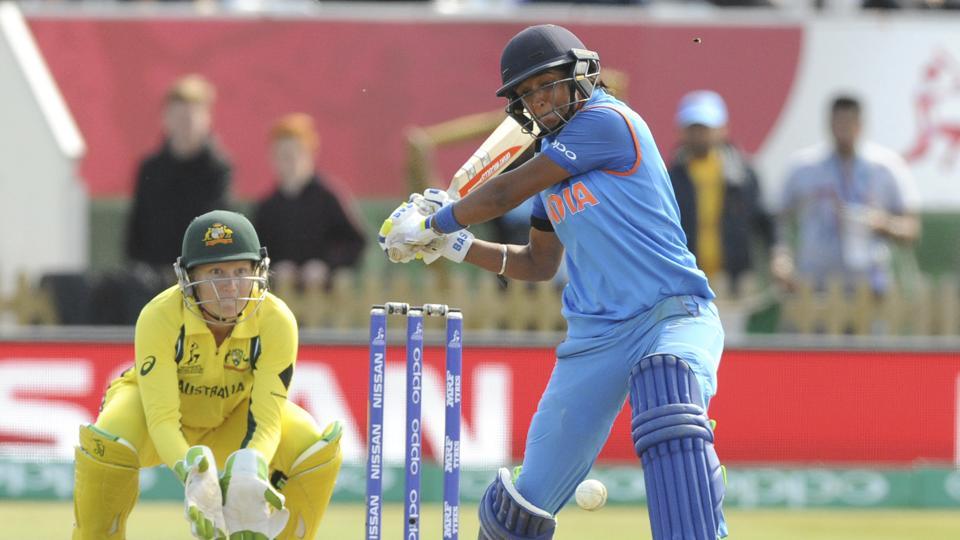 Harmanpreet Kaur's blistering century helped India beat Australia by 36 runs and reach the ICC Women's World Cup final, to be played against hosts England at Lord's on Sunday. The effort was lauded by Sachin Tendulkar, Virat Kohli and other top internationals cricketers All-rounder Harmanpreet Kaur struck a sensational, unbeaten 171 as India stunned champions Australia by 36 runs to storm into the ICC Women's World Cup final on Thursday. (HIGHLIGHTS) Harmanpreet smashed 20 fours and seven sixes in a whirlwind innings of 115 deliveries to help India overcome a slow start and amass 281/4 in 42 overs, after the match in Derby was reduced following heavy rain in the morning. Indian pace bowlers Jhulan Goswami and Shikha Pandey then led the spirited showing on the field before the champions were 245 all out in 40.1 overs, avoiding a big defeat thanks to a last-gasp 90 by Alex Blackwell. Blackwell shared a 76-run partnership with Beams for Kristen Beams for Australia's final wicket. Mithali Raj's side will face England in the final to be played at the Lord's on Sunday. India will vie for the title a second time. Harmanpreet Kaur played the innings of her life after India, having elected to bat, made a slow start. She played herself in before smashing the Aussie bowlers to all parts, hitting big sixes and cashing in towards the end as she was fed full tosses to hole out in the deep. India lost openers Smriti Mandhana and Punam Raut within the first 10 overs. However, Mithali Raj and Harmanpreet Kaur got together in a 66-run stand to steady the innings. While Mithali fell for 36, Harmanpreet held on and picked up pace to dismantle the Australian bowling. Harmanpreet completed her century from 90 balls, adding 71 runs from her next 25 deliveries. She raised a blistering 137-run fourth-wicket partnership with Deepti Sharma, who scored 25. Veda Krishnamurthy scored 16 not out help India raise a formidable total in the end. Delirium at Bhullar household The phone has not stopped ringing at the Bhullar household in Moga (Punjab) since the cricketer started swatting the Australian bowlers out of the park at Derby in the ongoing ICC Women's World in the second semifinal. Her father Harmander Singh Bhullar told Hindustan Times, "The real celebrations will only start when India wins the match and storms into the final." But he could not hide his feelings on the Harmanpreet's spectacular knock. "I am so proud of Harman. She has made not only us but the whole nation proud by doing well in the crucial match. She was really frustrated on missing out in the previous matches due to the finger injury she suffered against the West Indies. She will be relieved today. Waheguru jee has blessed my daughter today and hope to see India making it to the final and at Lords," he added. Batting at number four, Harmanpreet Kaur smashed 115-ball unbeaten knock of 171 runs to set up India to a huge total of 281 for 4 in 42 overs. Harman bettered her previous ODI best score of 107 runs. She hammered 20 fours and seven towering sixes during her blistering knock at the strike rate of 148.69. Harmanpreet, who started as a medium-pacer in Moga, switched to batting under coach Yadavinder Singh Sodhi. Daughter of a clerk in the local District Court became the first woman to be signed by Sydney Thunder in the second edition of T20 Women's Big Bash League (WBBL) in Australia. She would also be playing in the England Kia T20 League in August.
---
Kevin Pietersen slams England top order after South Africa rout
MMNN:20 July 2017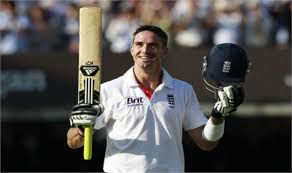 Kevin Pietersen came down hard on England batsmen for their underperformance against South Africa in the second Test at Trent Bridge, Nottingham Kevin Pietersen has criticised England's top-order batsmen for being too passive and has called for the inclusion of Jason Roy and Dawid Malan in next week's third test against South Africa. Opener Keaton Jennings has totalled 44 runs in his four innings in the first two tests of the four-match series, which is tied at 1-1, while number three Gary Ballance has failed to score a fifty in his last 11 innings. England cruised to a comprehensive 211-run win in the series opener at Lord's but new captain Joe Root was given a rude awakening in the second test when South Africa won by a massive 340 runs at Nottingham to square the series. "They picked a poor test-match team," Pietersen told Sky Sports after scoring 52 off 35 balls in his return to domestic cricket for Surrey in the NatWest T20 Blast on Wednesday. "I know they won at Lord's but that was the brilliance of Joe Root. "There's individuals that are brilliant, but the collective don't fire as much as they should and there are some holes in that batting order." Root, who replaced Alastair Cook as England's test captain, scored a splendid 190 to set up England's win. While Cook has looked solid during the series, the left-handed opening batsman has in the past been criticised for his defensive approach. You cannot have a top three that bat as the top three bat or has poor technique, you cannot have that," said the 37-year-old Pietersen, who played 104 tests for England. "You've got to change that up, get them striking, get bowlers thinking 'Goodness, if I don't bowl this ball in the right place, I'm going to get whacked'. Malan and Roy are my choice." England will have to make at least one change to their batting line-up for next week's third test at The Oval as Balance has been ruled out with a broken finger. Roy has been a regular member of England's limited-overs squads but was not selected for the 50-over Champions Trophy at home last month. Malan improved his chances on his England debut last month in the deciding Twenty20 international against South Africa in Cardiff, where he starred with a series-winning 78 off 44 balls.
---
Roger Federer says Wimbledon success unbelievable after beating Pete Sampras
MMNN:17 July 2017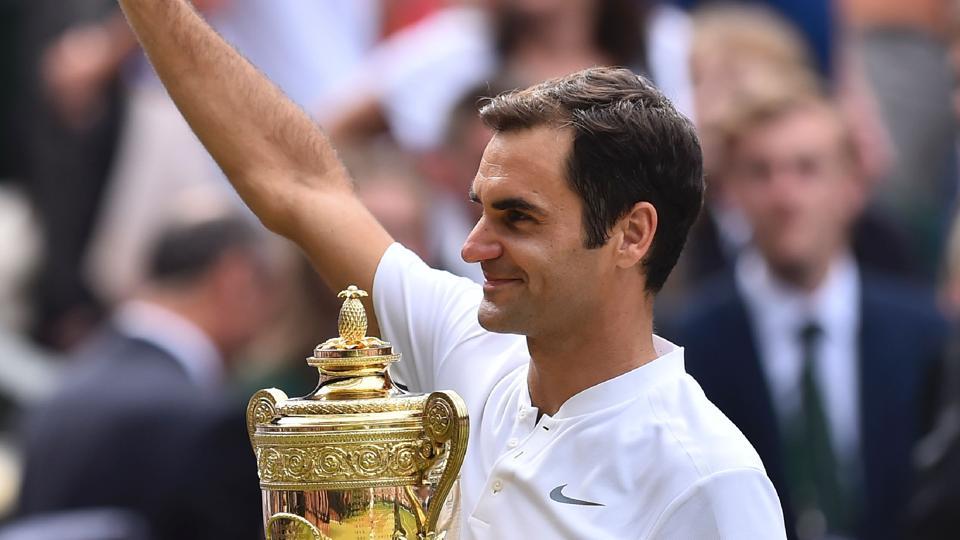 Roger Federer admitted that he never thought he'd be a record eight-time Wimbledon champion and would even have laughed if he was told he'd win two majors in 2017. The Swiss star, who will turn 36 in three weeks' time, eased past the mark of seven All England Club titles he had shared with Pete Sampras since 2012 with a 6-3, 6-1, 6-4 win over injury-hit Marin Cilic in the final. It was 16 years ago when Federer famously defeated Sampras at Wimbledon to announce himself as a star in the making. However, it wasn't until 2003 that he captured his first All England Club title. Now he has 19 majors, four clear of closest rival Rafael Nadal on the all-time list. "I didn't think I was going to be this successful after beating Pete here," said Federer who also won a fifth Australian Open in January. "I hoped to have a chance maybe one day to be in a Wimbledon final and have a chance to win the tournament. Winning eight is not something you can ever aim for. If you do, you must have so much talent and parents and the coaches that push you from the age of three on, who think you're like a project. I was not that kid." Federer had been written off as a faded force when he was knocked out of Wimbledon in the semi-finals by Milos Raonic last year. He immediately shut down his season to rest a knee injury, a decision which meant that for the first time in his professional career he would go through an entire campaign without adding to his trophy haul. But his Australian Open triumph led to back-to-back Masters at Indian Wells and Miami before he skipped the clay court season. A ninth Halle grass court title followed and on Sunday his record triumph in south-west London took his career trophy collection to a staggering 93. Sunday's straight-sets cruise meant he was the first man since Bjorn Borg in 1976 to win the title without dropping a set. I am surprised that it's this good. I knew I could do great again maybe one day, but not at this level. So I guess you would have laughed, too, if I told you I was going to win two slams this year. People wouldn't believe me if I said that. I also didn't believe that I was going to win two this year." Federer also insisted he fully intends to defend his Wimbledon title in 2018 despite delivering what many fans fear sounded like a farewell speech to Centre Court. "We never know what happens," said the Swiss star, who had told the crowd in his victory speech: "I hope to be back, I hope this wasn't my last match". He later clarified his remarks, telling reporters: "Honestly, ever since I had the year I had last year, I think a year ahead of time, you know, with my schedule, fitness schedule, tournaments I would like to play. So I totally see myself playing here this time next year. There's never a guarantee, especially not at 35, 36. But the goal is definitely to be here again next year to try and defend."
---
Sundar Gurjar becomes 2nd Indian to win gold at Para Athletics World Championship
MMNN:15 July 2017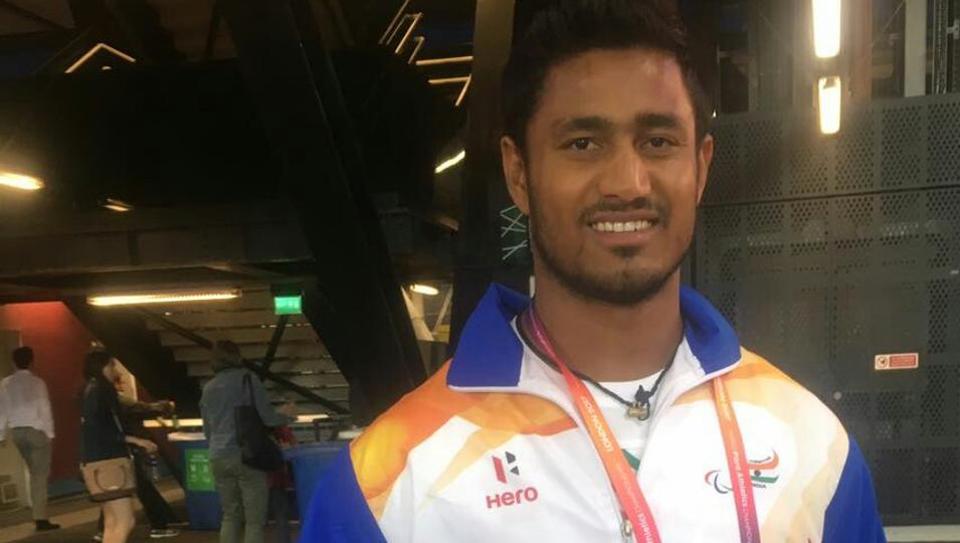 Sundar Gurjar, after a heartbreak at the 2016 Rio Paralympics, lived up to the expectations and clinched gold medal in javelin throw at the Para Athletics World Championship in London on Friday. At the Rio Games he was not allowed to compete for being late by two minutes to report for javelin throw event. He came up with his personal best throw of 60.36m, in the fourth throw among six attempts, to grab top honours in F-46 category (disability with single arm amputee). "I was eagerly waiting for this moment since the Rio fiasco and I am very happy that I was able to pull it off," said elated Sundar Gurjar while talking to HT after the event. "From the very beginning of the event I was sure of medal, but while attempting the first throw I had a sprain in my angle and for a moment I had a negative thought that again it's my bad luck that would deprive me of a medal. Thankfully it was a very minor sprain and in the next throw I touched 59.42m, which made it clear that I am going to take home gold," shared Gurjar, who hails from Rajasthan. It's the second time that an Indian para-athlete won gold at World Championship. Earlier, in 2013, Devendra Jhajharia won gold in javelin throw. He also went on to clinch gold in Rio Paralympics. "I am thankful to the God that my sport is back on the track. The Rio episode has put my sporting career in gloom and for quite some time I started thinking that my career has ended. But somehow with a help of my family and coach Mahaveer Prasad I was able to start my training and gradually picked up the momentum. The medal in the world championship was so important for me that had I missed it I would have gone mad," said Gurjar. Rio a passť, eyes on 2020 Tokyo Till 2015 November, Sunder was competing in the general category and also had a junior national gold to his credit. But due to an accident at his friend's place where some construction work was going on, he lost his left hand as a steal sheet fell on it. After that he competed in para-sport. "A medal in London is just a consultation and only a podium finish in 2020 Tokyo Paralympics can make up for the Rio loss. If everything goes as per plan and God will be kind to me I am going to make the country proud in Tokyo," said Gurjar, who is also competing in the shot put and discus throw events in London.
---
FIH?Hockey World League Semis: Preeti Dubey goal takes India to quarterfinals
MMNN:13 July 2017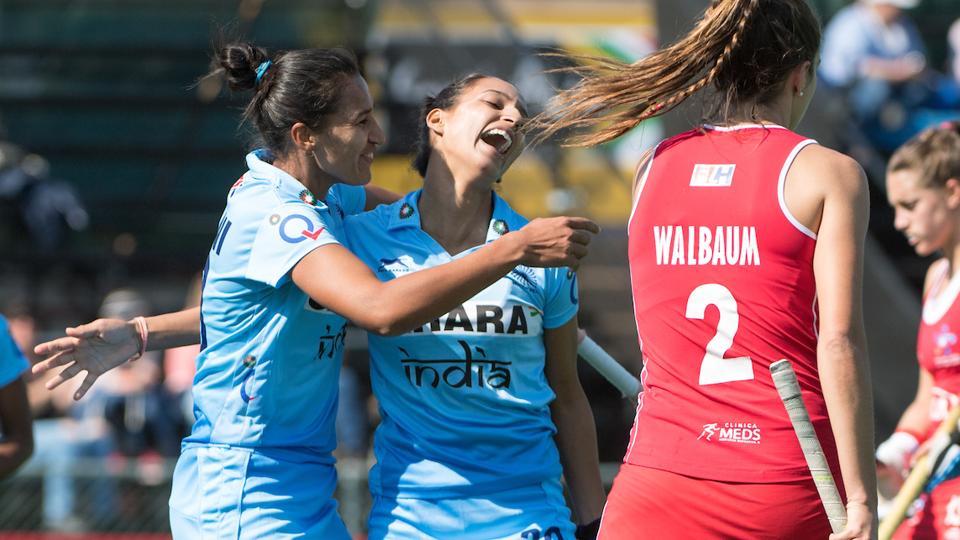 Indian Women's Hockey team secured a hard-fought 1-0 win against Chile to book their tickets for the knockout stage of the FIH?Hockey World League Semi-final for women in Johannesburg on Wednesday. Preeti Dubey's 38th minute goal was enough to get India their first win of the tournament. Their match against South Africa ended in a goalless draw and they were beaten 4-1 by USA in their previous game. Both India and Chile looked to score early in the game. India thought they had taken the lead in the 12th minute off the penalty corner rebound. However, the goal was overturned after a video referral and the first half ended goalless. However, India finally made a breakthrough when Pretti Dubey slotted home in the third quarter. India looked to increase their lead thereafter, but had to switch tactics after Renuka Yadav was yellow carded. They thus started the final quarter with 10 men. Chile attacked relentlessly in the final quarter which led to some tense moments for India's defence. They even earned back-to-back penalty corners with 5 minutes to go. But India defended well in the death, thus giving them their first win of the tournament. India will next play Argentina on July 16 in the quarterfinals of the tournament.
---
Rafael Nadal beaten by relentless Gilles Muller in Wimbledon fourth-round epic
MMNN:11 Jul 2017


16th seed Gilles Muller stood firm in 135-minute fifth set of interminable tension to knock Rafael Nadal out of Wimbledon in Monday's Round 4 match Rafael Nadal's hopes of a third Wimbledon crown sank with the setting sun as Luxembourg's Gilles Muller returned to haunt the Spaniard with a nerve-jangling 6-3 6-4 3-6 4-6 15-13 victory in a fourth-round classic on Monday. Twelve years after first getting the better of Nadal on the All England Club lawns -- since when his career has trundled along in unspectacular fashion -- 16th seed Muller stood firm in 135-minute fifth set of interminable tension. Nine times in that heart-pounding decider, 31-year-old French Open champion Nadal served to stay alive. Men of lesser resolve than the 34-year-old Muller would have cracked -- but the left-handed serve-and-volleyer was relentless in pursuit of victory and it was 15-times grand slam champion Nadal who succumbed when asked to walk the tightrope for the 10th time at 13-14. A miss-hit forehand gave Muller two more match points and this time there was no escape for Nadal as another error off his trusty weapon ballooned over the baseline. Muller stood motionless for a few seconds, taking in the enormity of his victory as the Court One crowd which has spent the past two hours on the edge of their seats, rose as one. There was little doubt he deserved the ovation. He outplayed Nadal in the opening two sets and then, after weathering a ferocious fightback, made the running in the fifth when his baseline craft matched Nadal's. He struck 30 aces and 95 winners as he moved on to a quarter-final with Marin Cilic -- his second in majors after reaching the last eight at the 2008 U.S. Open. "I'm just glad it's over," Muller, who was cheered on from the stands by Prince Felix of Luxembourg, said. Big battle "I did really well in the first two sets, then Rafa stepped it up. It was a big battle. When I had the last two match points, I thought I just had to give it a shot. "Somehow in the end I made it." Nadal has now failed to get past the fourth round since losing the 2011 final to Novak Djokovic, whose match against Adrian Mannarino was postponed to Tuesday because of the late-running drama taking place on Court One. Since then Nadal has lost to the likes of Lukas Rosol, Steve Darcis and Nick Kyrgios but this year, having claimed a 10th French Open, the Spaniard arrived at Wimbledon in peak form and fitness and looked a good bet for the title. Had he pulled this match out of the fire who knows where it would have taken Nadal. The crowd, despite loving an under-dog at Wimbledon, were firmly in his corner but even with their vocal backing he gave himself too much to do. "I think I didn't play my best the first two sets, then I was always playing against the scoreboard. And that's so difficult against a player like him," Nadal told reporters. "So well done to him. He played well. Especially in the fifth, he played a great game. "It was a great atmosphere. I put everything on the court. I played with all my passion." Muller, one of the few players on the tour who is happy to come to the net, harassed Nadal from the start and took the first set with a single break of serve in the sixth game. Nadal made a mess of an attempted dropshot to give Muller a break at 4-4 in the second set and the man from Luxembourg moved two sets ahead when Nadal netted a backhand When Nadal broke early in the third though it signalled a shift in momentum that took the match to a deciding set in which logic suggested the Spaniard would dominate. Muller had other ideas. Nadal was forced to save two match points, one with an ace, at 4-5, then two more again at 9-10, the first with a steadfast volley after moving Muller around the court. Muller came under fire at 6-6, saving a break point, and fought off four break points in an absorbing 18th game. After 32 holds of serve something had to give and surprisingly it was Nadal.
---
India vs West Indies 2017: Virat Kohli blames poor fielding for loss
MMNN:10 Jul 2017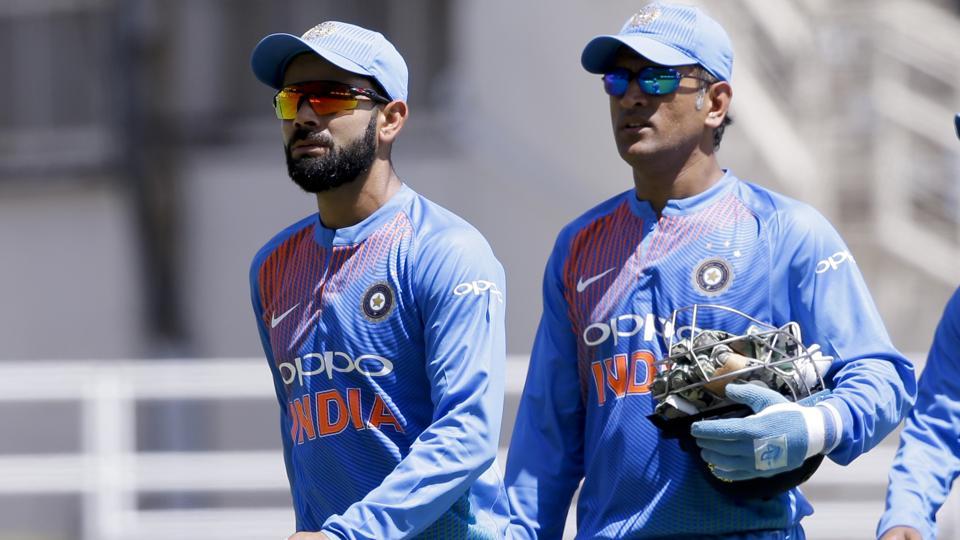 India skipper Virat Kohli laid the blame on poor fielding and his batsmen falling short by 20-30 runs after the West Indies thrashed India by nine wickets in the one-off Twenty20 International here at the Sabina Park on Sunday. "We could have added 25-30 runs extra. We were on course for 230. In the field we dropped a few chances and if you don't grab them, you don't deserve them," said Kohli after the match. The India skipper said that the failure to have someone bat through and make 80 or 90 hurt them a lot. "If you have a good start up the order, one batsman has to bat through. I think Dinesh was good, but we needed someone to get 80-90 which a team needs in T20 cricket. Then we didn't start well with the ball and didn't field well either." Indian fielders dropped centurion Evin Lewis twice, once by Mohammed Shami and later by Dinesh Karthik as the left-handed batsman led them to a nine-wicket win. The captain, however, said that the Indian team is in experimental stage and through matches like these they are learning how to deal with various situations in T20 cricket. "West Indies have a good T20 team, they have carried on with the same team for a couple of years. We are in experimental stage and have had our ups and downs. But we need to keep going. T20 is anyone's game, and one game doesn't make a series."
---
Andy Murray, Rafael Nadal reach third round at Wimbledon
MMNN:6 Jul 2017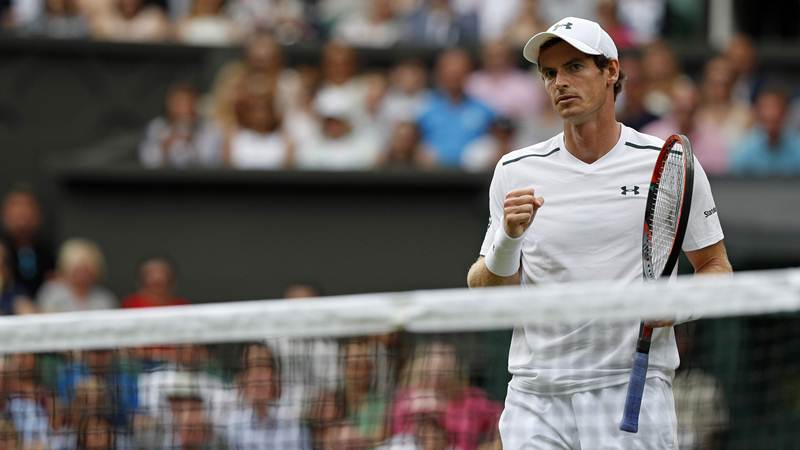 London, Defending champion Andy Murray and 10-time French Open winner Rafael Nadal both moved to the third at Wimbledon with a straight-sets wins here on Wednesday. World No 1 Murray took only an hour and 36 minutes to beat Germany's Dustin Brown 6-3, 6-2, 6-2 while Nadal, who from 2012 to 2015 was defeated by players ranked respectively by No 100, No 135, No 144 and No 102, beat American Donald Young 6-4, 6-2, 7-5 to reach the last 32 for merely the second time since he was runner-up to Novak Djokovic here in 2011, Xinhua reported. "Until right at the end of the match, the last three games when I did not serve particularly well, the rest of the match I served well," Murray said. "I was getting a lot of free points there. I served a lot bigger than I did in the first round which was good, he was not able to attack my second serve like he tries to do. So that was positive. "I moved pretty well, too. Against guys that play a lot of drop shots and come forward, you need to move well and I did that." Nadal will next play the No 30 seed Karen Khachanov in the third round while Murray takes on Fabio Fognini of Italy. "I think I'm doing the right things, but I do not know how deep I can go in the draw," said Nadal, who will once again become world No. 1 if he reaches the final here. Seventh seed Marin Cilic beat German Florian Mayer 7-6 (3), 7-6 (5), 7-5; Japan's ninth seed Kei Nishikori fought off hard challenges to defeat Sergiy Stakhovsky 6-4, 6-7 (7), 6-1, 7-6 (6)
---
West Indies recall Chris Gayle for one-off T20I vs India at Jamaica
MMNN:5 Jul 2017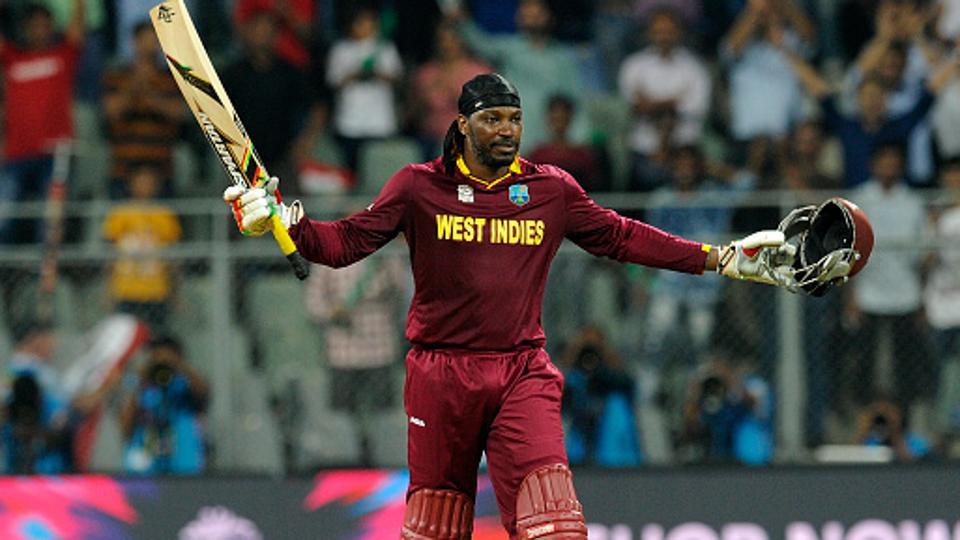 Chris Gayle will be in international T20 action for the West Indies for the first time in over a year, as they host India in the one-off T20 on July 9 at the Sabina Park in Jamaica West Indies recalled Chris Gayle for the first time since he helped the Caribbean side in winning the ICC World T20 2016 last year, for the one-off T20 against India on July 9. Apart from Gayle, the Caribbean side has also sought the services of Sunil Narine and Kieron Pollard. While Narine had played for the West Indies against Afghanistan last month, Pollard was last seen in West Indies colours during their T20I series against Pakistan a few months ago. Gayle, on the other hand, had last played in the final of the ICC World T20 2016 against England in Kolkata. After helping his side win the tournament for the record second time, the burly and explosive batsman had indicated that he might have played his last match for West Indies, as the issues between the players and the formerly-named West Indies Cricket Board (now Cricket West Indies) were at their lowest point. Gayle's inclusion means the journey is not over for the left-handed batsman who remains a hot property in the T20 format. Gayle had smacked an unbeaten 100 against England at the start of the World T20 2016 to help his side get off to a flier. Adding Gayle - who is West Indies' leading run-scorer in T20Is - bolsters the batting further which has the likes of Marlon Samuels, Evin Lewis, Carlos Brathwaite (captain), and Kieron Pollard, to name a few. The one-off T20I will be the last assignment for the Indian team in the Caribbean, as it follows a five-match ODI series which is currently tilted in the favour of the visitors 2-1. With one more game left in the series, West Indies will fancy equalling it before heading into the T20Is. India and West Indies had played a two-match T20I series in Florida last year. While the West Indies clinched a narrow one-run win in the first game, the second match was interrupted by rains and was subsequently abandoned. The one-off T20I will be played on Sunday, July 9 at the Sabina Park in Jamaica. West Indies squad for one-off T20I vs India: Carlos Brathwaite (c), Samuel Badree, Ronsford Beaton, Chris Gayle, Evin Lewis, Jason Mohammed, Sunil Narine, Kieron Pollard, Rovman Powell, Marlon Samuels, Jerome Taylor, Chadwick Walton (wk), Kesrick Williams. India squad: Virat Kohli (c), MS Dhoni (wk), Shikhar Dhawan, Kedar Jadhav, Dinesh Karthik, Ajinkya Rahane, Rishabh Pant, Yuvraj Singh, Ravindra Jadeja, Ravichandran Ashwin, Mohammed Shami, Umesh Yadav, Hardik Pandya, Kuldeep Yadav, Bhuvneshwar Kumar.
---
Ravi Shastri formally applies for post of Indian cricket team head coach
MMNN:4 Jul 2017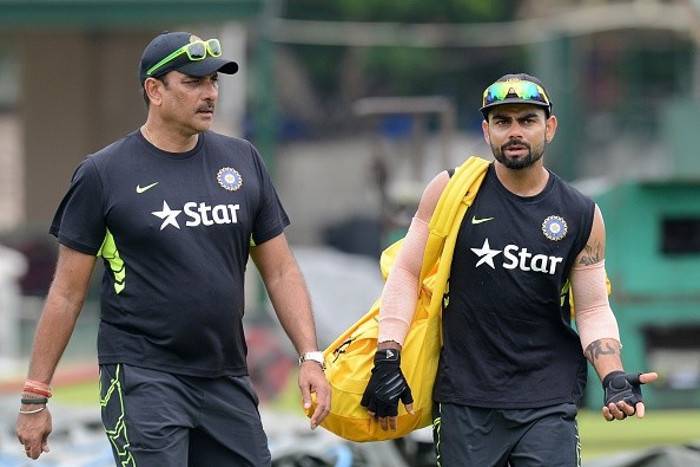 Ravi Shastri has formally applied for the post of head coach of the Indian cricket team following the resignation of Anil Kumble from the post following the ICC?Champions Trophy 2017. Ravi Shastri has formally applied for the post of India cricket team's chief coach. The former India team director confirmed to Hindustan Times that he has sent in his application to the Board of Control for Cricket in India (BCCI), which has fixed July 9 as the deadline. There are some other high profile names in the fray, including Virender Sehwag and Australian Tom Moody, but Shastri is the frontrunner for the job. Former West Indies batsman and coach Phil Simmons has also joined the race for the India coach's job, according to reports. Simmons has coached Zimbabwe, Ireland and West Indies. His most recent assignment was his home side, but fell out with the Windies board over his critical comments, leading to his exit. The former India all-rounder well in his first stint with the Indian team of around a year and half from 2014 to 2016 when he established a good rapport with captain Virat Kohli. He is also known to have the backing of the BCCI officials. Sunil Gavaskar, speaking to NDTV, credited Shastri for turning around India's fortunes. "After India lost in England, the BCCI asked him to come in as a team director... suddenly there was a change in the team's fortunes over a period of time." Gavaskar also felt that Shastri was the front runner for the post of head coach. "I would imagine the CAC would go back to a person the team feels comfortable with and give him the job," Gavaskar said. The new coach will be picked by the three-man Cricket Advisory Committee (CAC) of Sachin Tendulkar, Sourav Ganguly and VVS Laxman on July 10, immediately after India's tour to the West Indies. The new coach will take charge of the Indian team for the series against Sri Lanka.
---
MS?Dhoni likens himself with wine, believes he's getting better with age
MMNN:1 Jul 2017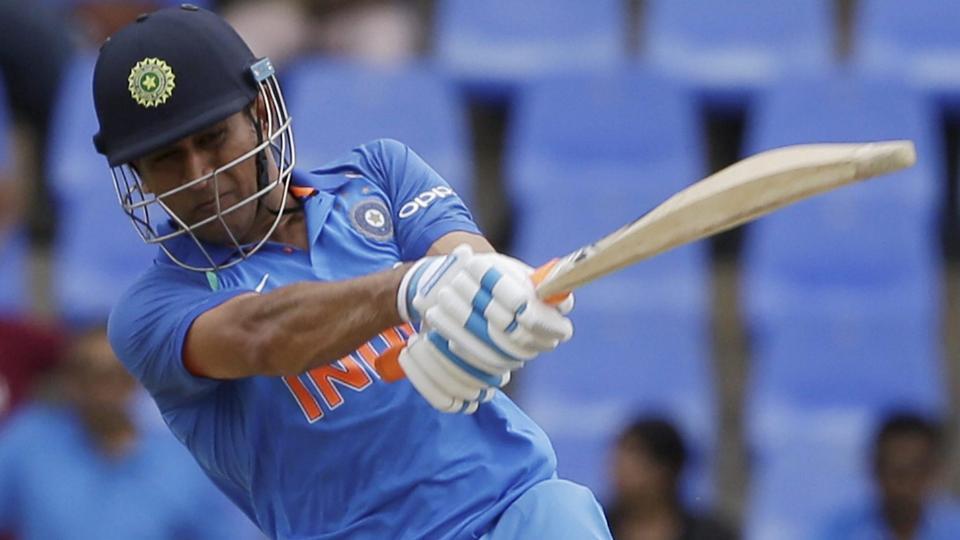 MS?Dhoni's unbeaten 78 off 79 balls enabled India to post a winning score on a tough track and the former skipper is happy that he got a chance to play an innings of quality. There has been an element of inconsistency in his batting form but MS?Dhoni believes that he is like a vintage wine that tastes better with passage of time. His unbeaten 78 off 79 balls enabled India to post a winning score on a tough track and the former skipper is happy that he got a chance to play an innings of quality after the top three has been scoring bulk of runs in recent times. Asked how come he is getting better with age, pat came the reply: "It's like wine". The satisfaction was writ large having scored runs on a difficult track. Our top-order has been doing the bulk of the scoring in the last one-one and a half years, so it felt good to get an opportunity and score runs." "I think it was the nature of the wicket (what made the knock special). There was variable bounce and at times the pace. It was important to have a partnership at that stage. In my mind, I had 250, and we got there, with Kedar batting with me at the end. It was something the bowlers could defend, but they had to bowl well He seemed pretty vocal while giving precious inputs to the spinners (Kuldeep and Ashwin) from behind the stumps as it was caught on stump cam. "It's important (to guide spinners). Kuldeep has played a lot of games in IPL but when it comes to international cricket, it's important to know where to use your variety. Once he plays 5-10 games, he will realise it himself. The good thing is, compared to the last game, he bowled very well today.".

---
ICC?Women's World Cup: Mithali Raj praises Smriti Mandhana after Windies heroics
MMNN:30 Jun 2017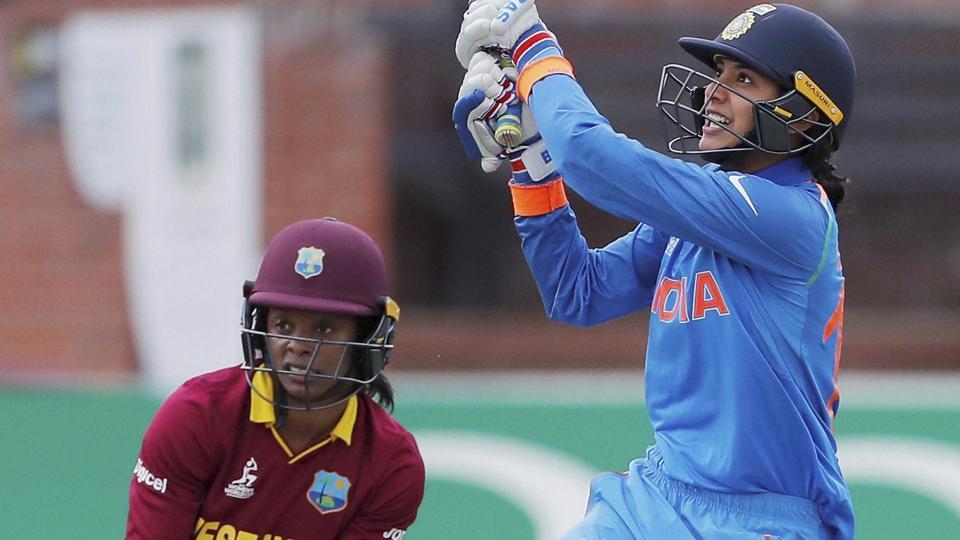 Smriti Mandhana was undefeated on 106 as India chased down a 184-run target with more than seven overs and seven wickets to spare in the ICC?Women's World Cup on Thursday India skipper Mithali Raj has heaped praise on Smriti Mandhana, who struck an unbeaten century to guide her side to a convincing seven-wicket victory over the West Indies in their ICC Women's World Cup match in Taunton. The 20-year-old left-hander from Mumbai returned undefeated on 106 as India chased down a 184-run target with more than seven overs and seven wickets to spare on Thursday. Mandhana, who scored 90 in the opener against England, faced 108 balls and struck 13 fours and two sixes. She added 108 runs for the third wicket with Raj (46) after India was in a bother at 33 for two. "When we lost two wickets I thought the match was even there but it was important to build a partnership. Smriti played well for her hundred, it was a crucial innings she played and overall the team looks good going into our next game," said Raj after the match "We stuck to the (bowling) plan, it was a good toss to win and I thought the spinners really turned the match. At one point I thought their openers were going very well." "The captain's (Stafanie Taylor) run-out and (Hayley) Matthews' wicket was the turning point. After that the girls really tightened up the grip," she added. Earlier, put into bat by Raj, Hayley Matthews had got the West Indies off to a good start despite the loss of Felicia Walters for just nine. However when Matthews tamely chipped one back to Deepti Sharma for 43, the West Indies innings stalled altogether. Incapable of rotating the strike against the India spinners, even the usually explosive Deandra Dottin - holder of the fastest century in women's T20Is - could manage just seven off 48 balls. Reduced to 91 for six, the West Indies mounted something of a recovery, thanks to Shanel Daley (33) and Afy Fletcher (36 not out). Fletcher provided a late impetus to the West Indies innings when she and Anisa Mohammed (11 not out), added 37 runs for the unbroken ninth wicket in just over five overs. India, chasing 184 for victory, lost Punam Raut without a run on the board, which soon became 33 for two following the departure of Deepti Sharma (six). This brought Mandhana and Raj together, who put on a match-winning 108 runs partnership to take the game away from the West Indies. Stafanie Taylor admitted that it was the West Indies' failure to keep the run-rate up in the middle overs that proved costly. "We didn't get the batting right in the middle. A good platform was set but in the middle we fell down and were really short where we didn't rotate the strike enough," she said. "We have the batters to do it but I think it's up to the batters to take more responsibility in their actions. It was crucial to get the scoreboard ticking because we know how this pitch plays. We had to get a total of 270 to be competitive." "We have to go back to the drawing board and see what's been happening and try to work on it. We have two days, we have to shake this off," she added. This was India's second successive victory in the tournament and it is now on four points along with Australia, but in second place on net run-rate. The Indian eves will next take on arch-rivals Pakistan in their next game on July 2.

---
Cristiano Ronaldo leaves FIFA?Confederations Cup to be with his surrogate twins
MMNN:29 Jun 2017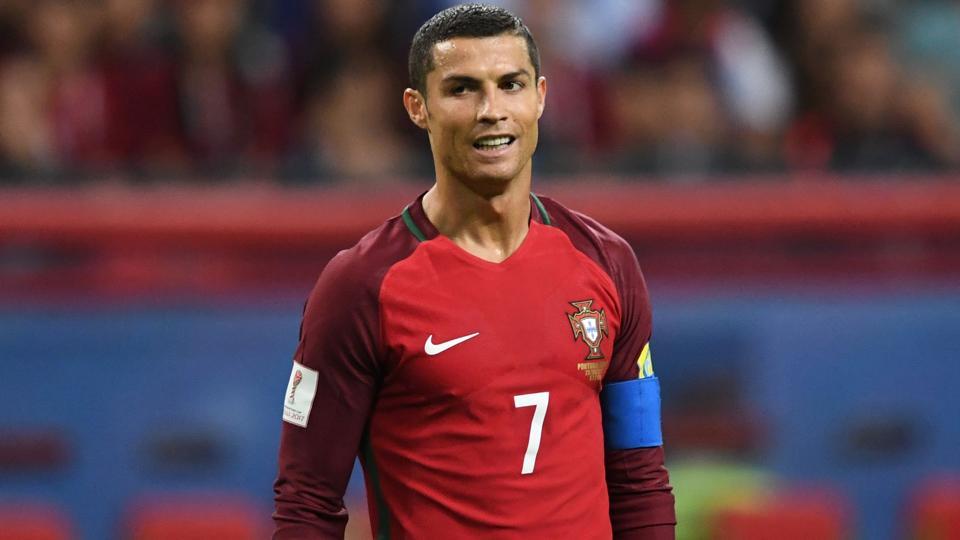 Cristiano Ronaldo said he had been given permission to miss the play-off in Moscow, against either Germany or Mexico, to meet his new arrivals. Portugal's superstar captain Cristiano Ronaldo revealed on Thursday that he will not play in the FIFA?Confederations Cup third-place match this weekend as he will finally meet his newborn twin boys. Hours after Wednesday's 3-0 defeat to Chile in a penalty shoot-out in Kazan, Ronaldo said he had been given permission to miss the play-off in Moscow, against either Germany or Mexico, to meet his new arrivals. Ronaldo, 32, is believed to have fathered the twins with a surrogate mother in the United States and already has a seven-year-old son, Cristiano Ronaldo Jnr, from a previous relationship. The Real Madrid forward says he gave his "body and soul" for Portugal in the semi-final, which finished goalless after extra time, "even though my two sons were born". "The President of the Portuguese Football Federation and the national coach have an attitude that has touched me and I will not forget," the four-time world player of the year wrote on his official Facebook page. "I'm very happy to finally be with my children for the first time." Having won man-of-the-match awards in each of Portugal's three Confederations Cup group stage games, Ronaldo did not have his best match against Chile, whose defence managed to subdue the Real star. As well as meeting his newborn babies, Ronaldo faces an uncertain future having threatened to quit Spain as he faces allegations of tax evasion in a court in Madrid next month. .

---
Lasith Malinga gets suspended 1-year ban for media remarks on sports minister
MMNN:28 Jun 2017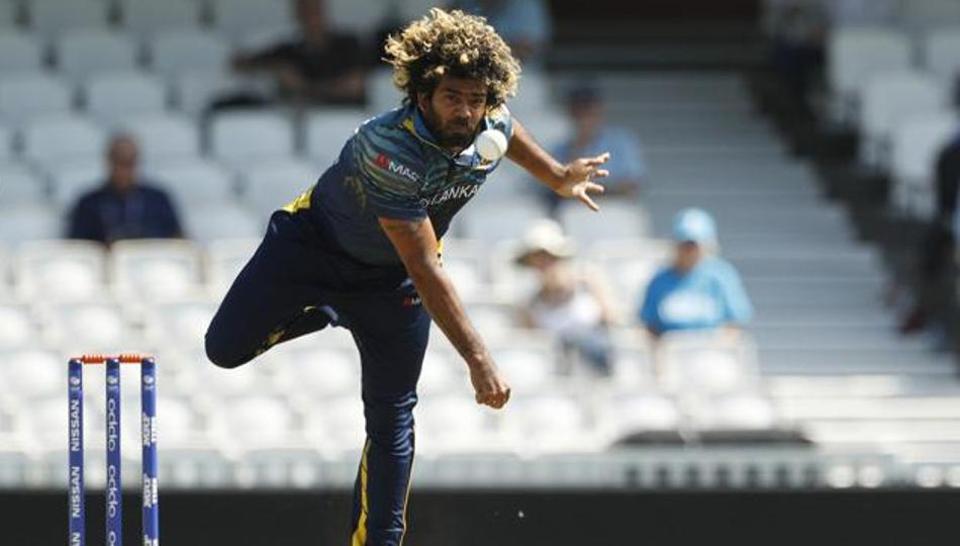 Lasith Malinga's sanction is suspended for six months and the fast bowler will also be fined 50 percent of the match fee from his next One-Day International, Sri Lanka Cricket said. The charge against Malinga came from his response to criticism by Sri Lanka's sports minister over the team's fitness levels. Lasith Malinga'received a suspended one-year cricket ban after the fast bowler pleaded guilty to a charge of speaking to the media without permission, Sri Lanka's cricket board said Tuesday. The sanction is suspended for six months and Malinga will also be fined 50 percent of the match fee from his next One-Day International, Sri Lanka Cricket said. The charge against Malinga came from his response to criticism by Sri Lanka's sports minister over the team's fitness levels.Sports Minister Dayasiri Jayasekara castigated players for allegedly being overweight soon after Sri Lanka failed to reach the semifinals at the ICC?Champions Trophy earlier in June, with the team dropping several catches against Pakistan. Malinga said players knew best about the game and likened the minister - who had suggested military training for the team - to a monkey occupying a parrot's nest. Sri Lanka Cricket appointed a three-member disciplinary committee with Malinga pleading guilty Tuesday to breaching his contract with the board by speaking to the media without permission. A special executive committee meeting later on Tuesday considered the finding of the inquiry and announced the sentence. It means the bowler will be free to play in the home series against Zimbabwe starting Friday. Team officials earlier made a presentation to Jayasekara over the players' fitness program, Sri Lanka cricket manager Asanka Gurusinha said.Also Tuesday, Sumathipala announced that fielding coach Nic Pothas will be interim head coach after the resignation of Graham Ford midway through his contract. Pothas will continue until the end of a home series against India starting next month. Sri Lanka and Zimbabwe play five One-Day Internationals and a test match..

---
India crush Windies by 105 runs
MMNN:27 Jun 2017



Opening batsman Ajinkya Rahane notched a century, captain Virat Kohli scored 87 and India crushed West Indies by 105 runs in a lopsided one-day international in Trinidad. Rahane compiled 103 and shared in an opening stand of 114 with Shikhar Dhawan as India made 310 for five wickets off 43 overs in the rain-shortened match at Queen's Park Oval in Port of Spain yesterday. West Indies never looked like reaching their target after losing two wickets in the first three overs, with pace bowler Bhuvneshwar Kumar setting the visitors on the road to victory by dismissing Kieran Powell and Jason Mohammed for ducks. Opener Shai Hope offered decent resistance with 81 off 88 balls as the home team finished on 205 for six, giving India a 1-0 lead in the five-match series, after the first game on Friday was shortened by rain and declared a draw. Rahane did not make the India team for the recent Champions Trophy in England, but he grabbed his chance to impress the selectors. "Didn't get an opportunity in the Champions Trophy, and I was hungry," he said. "It's lovely to open with Shikhar. He's in great form, we understand each other's game really well. We complement each other. Wicket was slightly damp initially. We wanted to take our time initially, as well as play our shots." Kohli, meanwhile, was enthusiastic about the depth of the India squad. "It was a complete performance again," he said. "Jinks (Rahane) shows his mental strength, steps in and scores runs." The third match will be played on Friday at North Sound on the island of Antigua.



---
PV Sindhu storms into quarters
MMNN:23 Jun 2017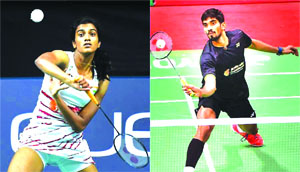 Agencies, Sydney Rio Olympic Silver shuttler PV SIndhu stormed into the quarter finals of the ongoing Australia Open Super Series badminton tournament after thrashing Chinese Chen Xiaoxin, in straight sets of here today. The World number three, stomped her Chinese opponent in straight sets of 21-13, 21-18 to seal her quarter final berth. Earlier shuttler Kidambi Srikanth defeated world No-1 Son Wan Ho to enter the quarterfinals. Loosing the first set, Srikanth made a commendable comeback to seal the game 15-21, 21-13 21-13 in the 57-minute long encounter. B Sai Praneeth also won his 2nd round match against China's Huang Yuxiang 21-15, 18-21, 21-13 in an hour and four minutes. Srikanth has been slated to face Sai Praneeth in the quarters next. However, World No 16 Praneeth carries an incredible 5-1 advantage over World No 11 Srikanth. On the other hand, in the women's double event, the Indian pair of Ashwini Ponnappa and N Sikki Reddy had to suffer loss against Japanese seventh seeds Shiho Tanaka and Koharu Yonemoto 18-21, 21-18, 21-13 in the second round.



---
Virat Kohli forcing Anil Kumble out 'sad day for Indian cricket': Sunil Gavaskar
MMNN:21 Jun 2017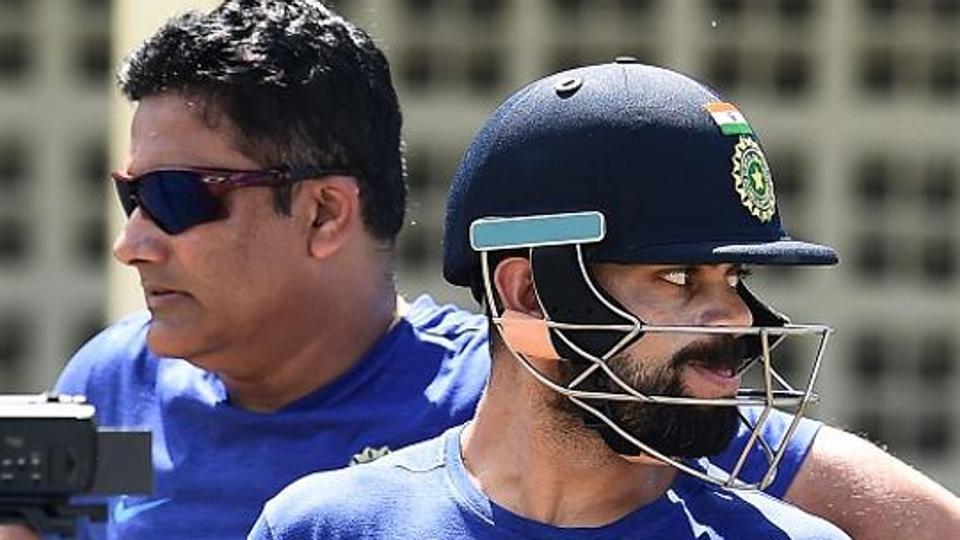 Anil Kumble resigned as Indian cricket team's head coach on Tuesday. He said his 'untenable' relationship with captain Virat Kohli led to the decision Sunil Gavaskar has lashed out at the way Indian cricket team coach Anil Kumble had to relinquish his top post following an 'untenable' relationship with captain Virat Kohli. "I have very little knowledge about the differences between Virat and Anil. But it is a really sad day for Indian cricket," Gavaskar said. "India have won everything since the time Anil took over. I can't see Anil doing much wrong in one year. Difference happens in any team but see at the results," he told NDTV. During his playing days, Kumble was known as a feisty fighter, even winning matches by bowling with a broken jaw, and Gavaskar wondered why he did not stand up this time. "Anil must have had his reasons (of resigning). I would have thought Anil would carry on. Once the CAC expressed their confidence in him, Anil should have stuck around. Hope he will take it on the chin and comes back stronger. But it is the first time a known fighter like Anil did not stand up," said the former captain. He said India will have to appoint a coach before the team goes to Sri Lanka. "It is for the Cricket Advisory Committee (CAC) to take a call on that," said Gavaskar.



---
Pakistan media hail victory against India, call for more bilateral ties
MMNN:19 Jun 2017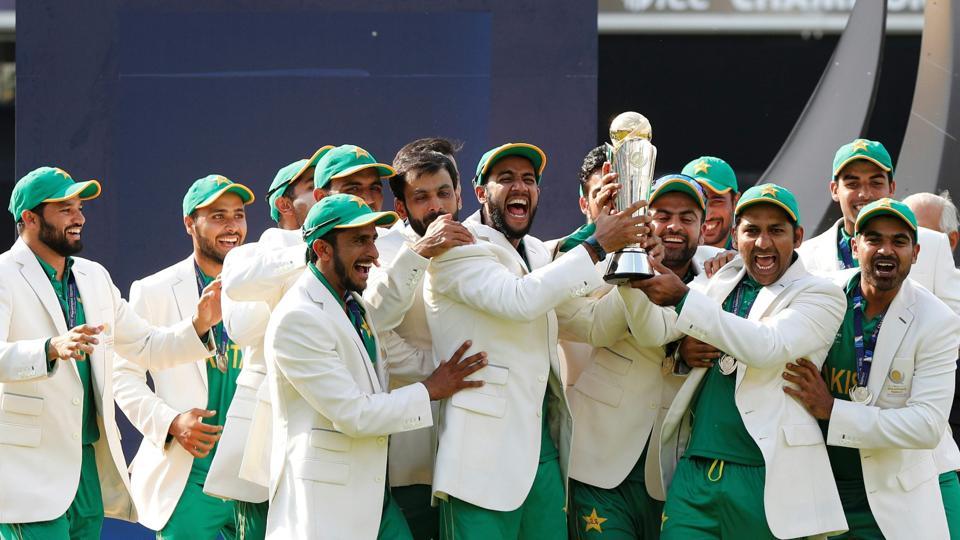 Pakistan beat India by 180 runs in the ICC Champions Trophy final on Sunday to complete the ICC treble and the media was full of praise for the side's biggest victory in the ODI format since the World Cup in 1992. It was a historic night for Pakistan cricket at The Oval on Sunday as they beat India by 180 runs to clinch their maiden ICC Champions Trophy title and complete the ICC treble, having won the World Cup in 1992 and the World T20 trophy in 2009. To a few, this was a victory over India in an ICC tournament after nearly eight years, and that it came in the final of a tournament was the icing on the cake. However, what has actually made this victory all the more memorable for the country is perhaps that they came into the tournament as the least ranked side, experts had written them off. They had to somehow earn the qualification surpassing West Indies in the rankings and yet they won, and won it in style. Naturally, Pakistan media was full of praise for the team to have pulled off such a victory. The Pakistan media, too, hailed the victory with a few urging the two to engage in more bilateral ties as tension on the border and between the governments have limited such clashes to only ICC tournaments or multi-nation competitions.



---
ICC Champions Trophy 2017, India vs Bangladesh semi-final: 5 key player battles
MMNN:15 Jun 2017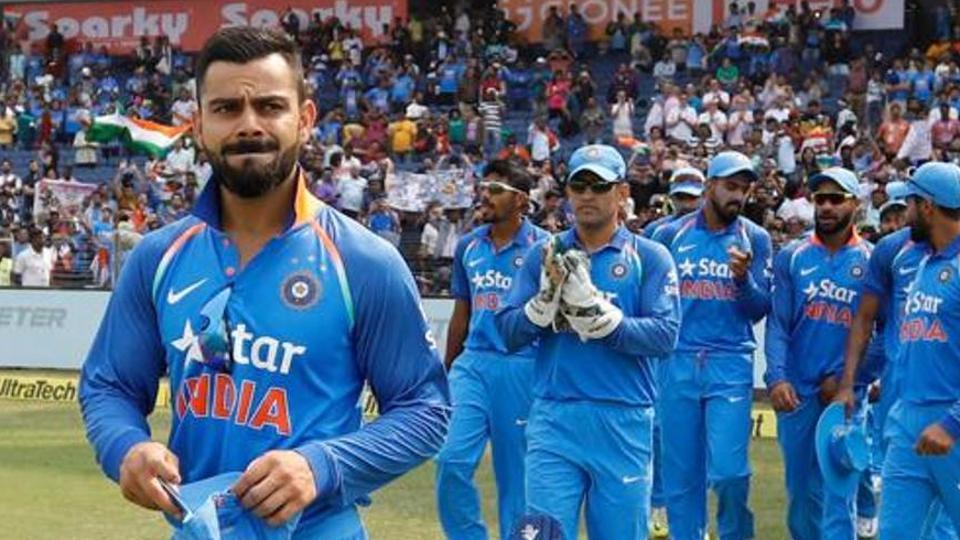 India will take on Bangladesh in the second semi-final of the ICC Champions Trophy 2017 in Edgbaston. Ahead of this vital clash, here are some of the player clashes that could determine the course of this match Virat Kohli's India face a potentially tricky encounter against a determined Bangladesh side in the semi-final of the ICC Champions Trophy 2017. This is the first time that India and Bangladesh will square off in this tournament and the winner will take on Pakistan in the final on Sunday.



---
Rafael Nadal to skip Queen's tournament to be fit for Wimbledon 2017
MMNN:14 Jun 2017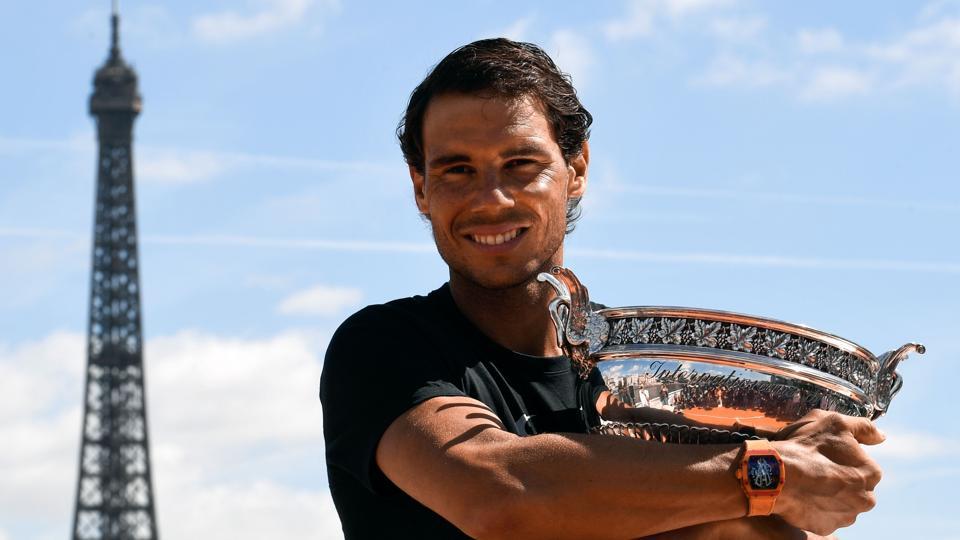 Rafael Nadal, who created history by winning the French Open for a record 10th time, has decided to pull out of the Queen's tournament in order to rest and prepare for Wimbledon. The 31-year-old Spaniard has had a hugely successful clay season, claiming a record 10th French Open crown on Sunday to earn a 15th Grand Slam title.



---
ICC?Champions Trophy: England have edge vs Pakistan in 1st semi-final
MMNN:13 Jun 2017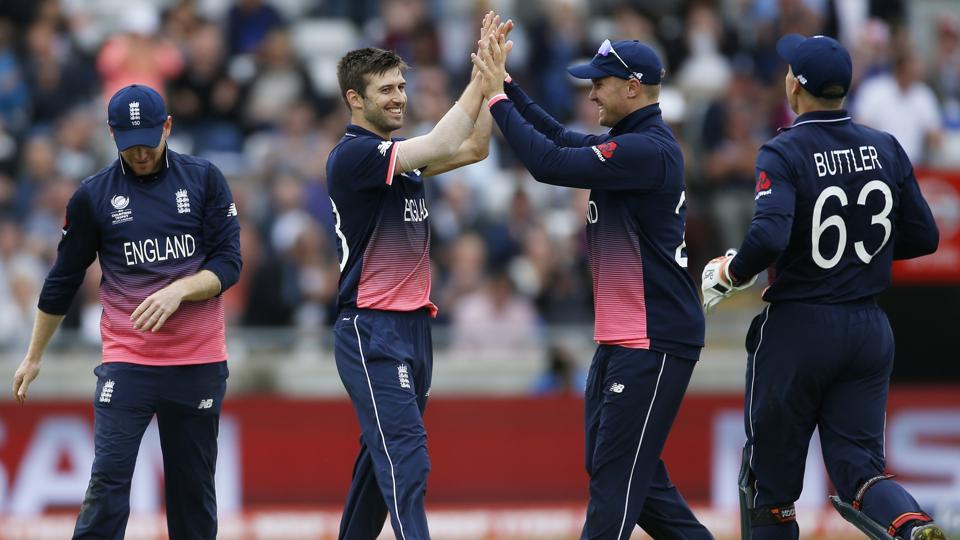 England take on Pakistan in the first ICC?Champions Trophy 2017 semi-final in Cardiff on Wednesday England will fancy their chances of extending the search for an elusive major global ODI silverware despite drawing a mercurial Pakistan in the first semifinal of the ICC Champions Trophy here tomorrow. Three-time World Cup finalists England have been trying for the past 42 years to lay claim to a trophy in a major 50 -over tournament. In Eoin Morgan's well-balanced unit, the world sees a chance for England to realise their dream. READ?|?ICC Champions Trophy: Pakistan edge past Sri Lanka, enter semi-finals Notwithstanding Pakistan's remarkable turnaround after an embarrassing loss to arch-rivals India in their tournament opener in Birmingham, hosts England will take to the field at Sophia Gardens with their nose ahead. England have come a long way in a short space of time since a humiliating first-round exit at the 2015 World Cup in Australia and New Zealand. They thrashed Pakistan 4-1 in a bilateral ODI series last year at home, including a world record score of 444 for three at Trent Bridge, which provides ample proof of their resurgence in recent times in a format they are still in the process of mastering. In Ben Stokes, they have one of the world's best all- rounder, who can inflict damage on the opposition with both bat and ball. It was not for nothing the Durham player was paid a handsome USD 2.16 million to take part in the lucrative Indian Premier League (IPL) this season.



---
BCCI asks Virat Kohli to 'adjust' for a while with coach Anil Kumble set to continue till West Indies tour
MMNN:10 Jun 2017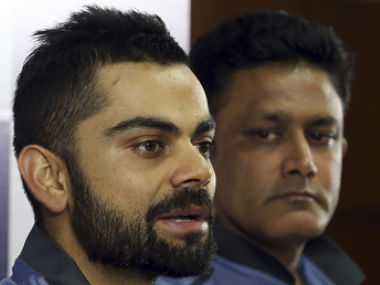 With the Cricket Advisory Committee (CAC), consisting of former cricketers Sachin Tendulkar, VVS Laxman and Sourav Ganguly, reportedly deciding to retain current Team India coach Anil Kumble as the coach, at least for the time being, all eyes are now on how Virat Kohli will adjust with his bete noir. According to a report in The Times of India, the trio have found it difficult to remove Kumble at short notice, as the team proceeds to West Indies for a short limited overs series just a week after the Champions Trophy. In view of such a situation, the report quoted a top source as saying that Kohli has been told to 'adjust' for a while more. "The CAC has bought some time for Kumble and ensured he is not ignominiously removed after India's run in the Champions Trophy . He will travel with the team to West Indies. It's a short tour so there shouldn't be any problems," The Times of India quoted the top source as saying.



---
ICC?Champions Trophy: India's semis chances and Group B's interesting scenario
MMNN:8 Jun 2017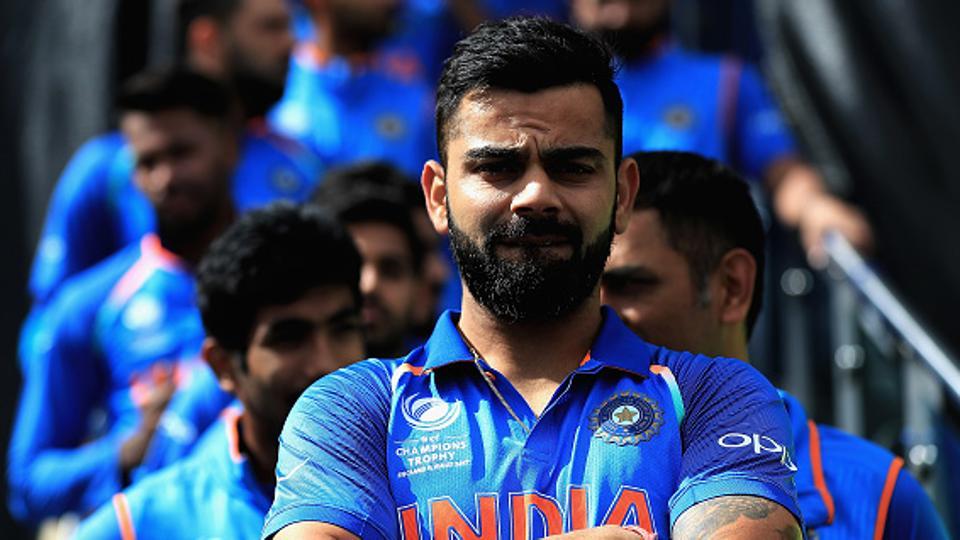 ICC Champions Trophy 2017 has been plagued by rain and that has resulted in most of the teams still having a chance to qualify for the semifinals, especially in Group B where Pakistan Cricket team's stunning win over South Africa cricket team have opened things up and pressure on Indian cricket team as well.
ICC Champions Trophy 2017 has seen only one clear winner in seven matches so far and that is rain. With four of seven matches being affected by the weather, almost all the teams from both Group A and Group B still have a chance to enter the semifinal. (ICC?Champions Trophy latest standings) From Group A, England cricket team are the only side to have qualified for the semifinals after victory over Bangladesh cricket team and New Zealand cricket team.



---
Women's hockey team heads to Shillaroo
MMNN:2 Jun 2017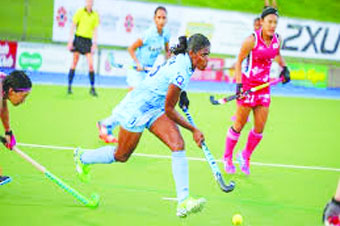 The Indian squad heads to SAI centre in Shillaroo for a 24-day camp starting June 1 ahead of preparations for the semi-final of Women's Hockey World League slated to begin in Johannesburg next month. The camp will feature all 33 core probable women which includes fresh faces who have been selected based on their performance at the recently-concluded Hockey India 7th Senior Women National Hockey Championship 2017. Swati from Hockey Madhya Pradesh joins Savita and Rajani Etimarpu in goalkeeping, while Navdeep Kaur, Hlunte Lalhlunmawii of Madhya Pradesh Hockey Academy, Ritu of Hockey Haryana and Jyoti Dahiya of Association of Indian Universities will join defenders Deep Grace Ekka, P Sushila Chanu, Sunita Lakra, Gurjit Kaur, Rashmita Minz and Nikki Pradhan. Karishma Yadav of Madhya Pradesh Hockey Academy, Nilanjali Rai of Hockey Madhya Pradesh, K Ngaihpari of Hockey Mizoram and Neha of Railway Sports Promotion Board will be the new inclusions among the existing midfielders that includes Ritu Rani, Monika, Namita Toppo, Udita, Lilima Minz and Renuka Yadav. The 10-member forward line at the camp will have Rani, Navjot Kaur, Sonika, Preeti Dubey, Poonam Rani, Vandana Katariya, Anupa Barla, Reena Khokhar, Jyoti Gupta and Navneet Kaur. India is grouped in Pool B along with US, South Africa, Chile and Argentina. Pool A features England, Germany, Japan, Poland and Ireland.



---
ICC Champions Trophy 2017: Sri Lanka Cricket throw weight behind national side
MMNN:18 April 2017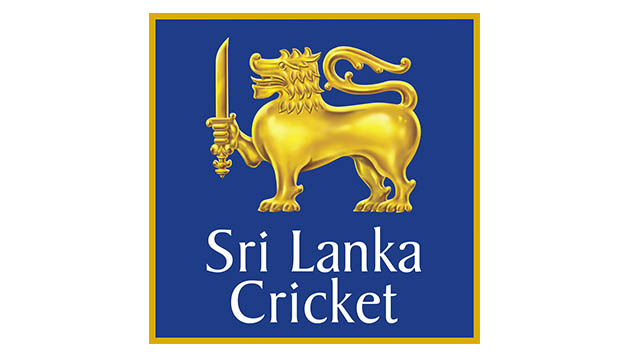 Preparations are in full swing for the hotly contested and coveted 2017 ICC Champions Trophy taking place in England and Wales in 2017, with the Sri Lankan national team undertaking a six-day high intensity endurance and performance program to better prepare for the matches ahead. National Captain Angelo Mathews commenting on the preparations was appreciative of the technical and resource support from Sri Lanka Cricket (SLC).
"The ICC Champions Trophy will be an important event for Sri Lanka as we are going through a transition and the young but extremely talented cricketers are learning to adapt to the challenges and demands of top-level cricket. I am sure this training program will provide them the experience and opportunity of acclimatization which we will find invaluable in our Champions Trophy campaign."
National Head Coach Graham Ford was confident that this young side has the talent and capacity to beat any team in the Champions Trophy and commented that all it needs is for the team to gel into a winning outfit. Ford was also appreciative of the SLC administration stating that "we lack for nothing in terms of resources. It is just about getting the mind set right now."
Meanwhile Manager Cricket and selector, Asanka Gurusinha said that the climatic conditions in Kandy and Diyatalawa where the team will spend time in altitude training will simulate the conditions the players will play under when they are in England. This is in addition to the best of facilities which are on offer in Kandy.
"The team will also leave eight days early to England where they will play two warm-up matches against the Scotland National Cricket Team which the management of Sri Lanka Cricket has secured at its own cost. This initiative from SLC will go a long way in ensuring that the national team has a better feel of the pitch and conditions in the UK." The two matches against Scotland are in addition to the other practice matches that the ICC has organized for all participating teams ahead of the Champions Trophy.



---
India U-17 World Cup team loses against Portugal's Vitoria de Setubal
MMNN:18 April 2017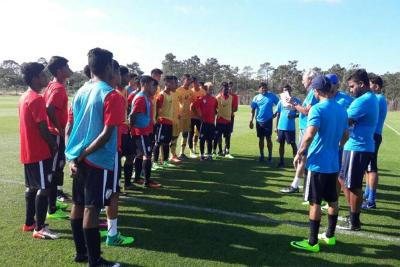 India U-17 World Cup team lost 1 -2 to Portugal's Vitoria de Setubal U-17 in their first practice match of the exposure trip at the Jose Mourinho Training Center in Troia, Lisbon on Tuesday.
In a closely-fought match, the Indian colts matched their opponents, but the chances created were seldom converted into goals.
Though the Indian team dominated possession in the opening minutes of the match, Setubal U-17 created the first goal scoring chance of the match in the 16th minute when they rattled the Indian crossbar.
However, they could take the lead only in the 38th minute after Bruno Ventura scored from a penalty kick that was awarded for a reckless Indian tackle inside the box.
The half-time scoreline read 1-0 in favour of Setubal U- 17.
After the break, the Indian colts upped the ante and pressed for the equaliser.
But Aniket Jadhav's shot in the 47th minute went inches over the bar and a minute later his shot again flew whiskers wide of the goal.
The Indians finally managed to equalise in the 67th minute with Aniket successfully scoring from the penalty spot this time around.
India tried to take the lead but could not find the net, even as Setubal U-17 struck in the 85th minute to seal off the match in their favour.
India U-17 will next face Belenenses on April 25 in Jamor, Portugal.



---
IPL 2017: Royal Challengers Bangalore need to be more proactive, feels Daniel Vettori
MMNN:17 April 2017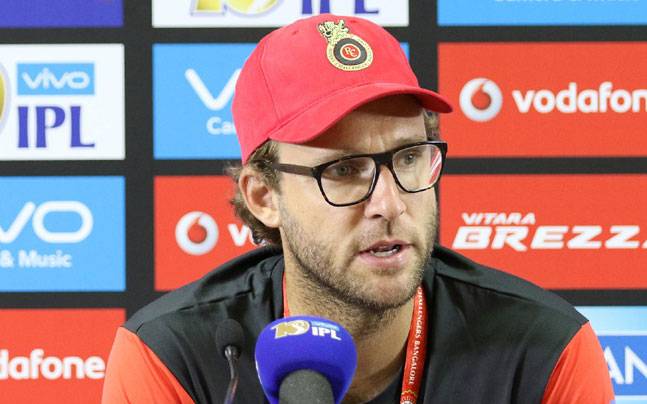 Royal Challengers Bangalore (RCB) coach Daniel Vettori has admitted that his side need to me more proactive in the remaining games of the Indian Premier League (IPL).
RCB slumped to the bottom of the points table after their after 27-run loss against Rising Pune Supergiant on Sunday at the Chinnaswamy Stadium.
"It's tough for everyone in T20 cricket. A lot of domestic players have had to step in and perform after missing a few games or not being in their best form. We know Chris Gayle is a very good performer and we know if he can get on a roll than we can utilise Chris in a positive manner. At this stage we are just trying to find the right balance," he added.
During the run-chase, RCB did not hit a single four and struck only one six between the fourth and 15th overs, which according to Vettori, added to the pressure.
"We are probably creating pressure on ourselves through dot balls, striking at below 100," he said.
"Trying to catch that up in the back end on a slow wicket is incredibly difficult. I think in a lot of ways we need to be more proactive," he added.
The New Zealander also admitted that his team cannot only depend on the likes of Kohli and AB de Villiers to perform and win matches.
"We saw what the likes of KL (Rahul), Sachin Baby, all those roles players from last year performed," he said. "The expectation is on AB and Virat to excel, but we need the likes of Mandeep (Singh), Kedhar (Jadhav), Shane (Watson) and Stuart Binny to complement their performances," he said.
"We haven't made it easy on Mandeep by chopping and changing the line-up. We are trying to find the right combination. Once we find the right combination we can get on a roll," he added.
The head coach also said that no drastic changes are required to change the fortunes in the remaining games.
"I won't say drastic changes are required. We back the quality of our performance on our day and we know that we haven't had enough of those when we need consistent performances across the board," he said.
"We need more of those performances, we can't rely on one or two people and that's why we did so well last year. We need more performances from more people," he added.



---
B Sai Praneeth shows goodwill gesture after maiden Singapore Open Superseries victory
MMNN:17 April 2017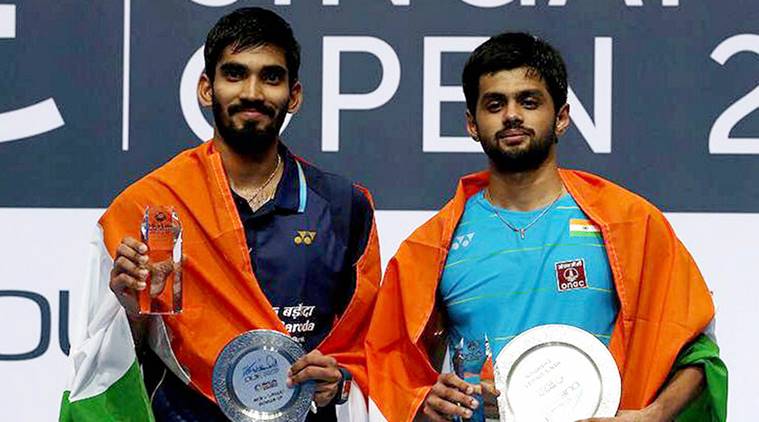 After securing his maiden superseries win, B Sai Praneeth was over the moon. However, that did not stop the 24 year-old from showing his sportsmanship. In a moment of rare goodwill gesture the Indian shuttler got hold of two Indian flags after his win and handed one to his opponent Kidambi Srikanth. He was also seen consoling Srikanth .
Meanwhile, after suffering a loss at the Singapore Open Superseries, Kidambi Srikanth also took to social media to congratulate his opponent and state that it wasn't the result that he was hoping for. "Not the result I wanted but Sai played well to finish off the game. I had a good lead in the 2nd set after winning 1st but couldn't capitalize on it. Many positives to take from this tournament and will definitely come back strong. Thank you everyone for all your support and wishes.", Srikanth wrote on instagram.
In the historic all India superseries final it is B Sai Praneeth who came up trumps against Kidambi Srikanth. In the beginning it seemed that Srikanth was once more having the edge over his opponent. However, after going down 1-6 in the second game, Praneeth made a sensational comeback to win the second game 21-17. From thereon, Praneeth was all over his opponent. He won the third set 21-12 and thus clinched his maiden superseries title.



---
IPL 2017: Virat Kohli Drops Hints That He May Play Vs Mumbai Indians On April 14
MMNN:11 April 2017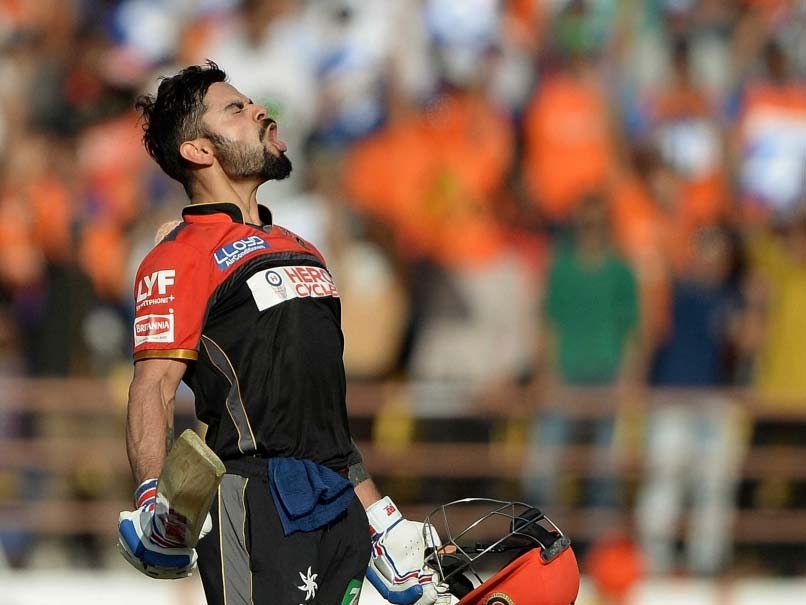 Virat Kohli does not take being sidelined too well, especially when his side is not performing as per his desires. The Royal Challenger Bangalore captain, who has been out of IPL 10 so far due to the shoulder injury he picked up during the Test series against Australia, is champing on the bits to get back and lead his side out of the predicament they find themselves in now. He dropped heavy hints in an Instagram post that he may return to action against Mumbai Indians on April 14.
Kohli posted a video of his gym session on his Instagram account where he is seen lifting weights.
"Can't wait to get back onto the field. Almost there now. 14th April," he says in his post.
RCB are not doing too well in the absence of the charismatic captain. They have gone down to losses to both Sunrisers Hyderabad and Kings XI Punjab and have beaten Delhi Daredevils.
RCB were without AB de Villiers too in the first two matches, as he also down with a back strain. He returned against KXIP on Monday but the rest of the batting collapsed, leading to a loss.
Stand-in captain Shane Watson has not been to successful so far.
Kohli had earlier said that he would not return to action till he was 120 per cent fit.
His injury and not playing the last Test versus Australia at Dharamsala had led to Gujarat Lions' Australian coach Brad Hodge to suggest that he was saving himself for the IPL, a comment he later apologized for.



---
AB de Villiers is 'scariest player on the planet', remarks Allan Donald
MMNN:11 April 2017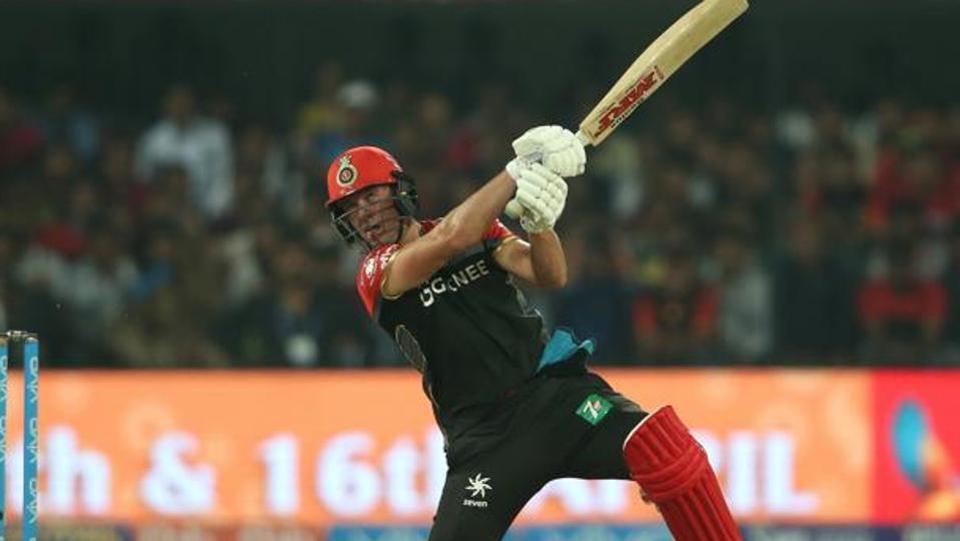 Former South African pacer Allan Donald has dubbed AB de Villiers as the 'most scariest player on the planet' after the latter's splendid batting display during Royal Challengers Bangalore's (RCB) eight-wicket defeat against Kings XI Punjab in their Indian Premier League (IPL) clash on Monday.
De Villiers, who recently recovered from a back injury, came in as a replacement for Chris Gayle in his first match of IPL 2017 played at Indore's Holkar Stadium.
Although Royal Challengers Bangalore slumped to an eight wicket defeat, de Villiers smashed three boundaries and nine sixes in his 89-run knock off 46 balls to take RCB to 148 in their stipulated 20 overs.
However, the 33-year-old's knock went in vain as the Kings XI Punjab chased down the score with more than five overs to spare, thanks to Hashim Amla's 58*.
RCB will next lock horns with Mumbai Indians at the M. Chinnaswamy Stadium in Bengaluru on April 14.



---
Mahesh Bhuptahi's report to AITA will be "strong indictment" of Leander Paes' behaviour
MMNN:10 April 2017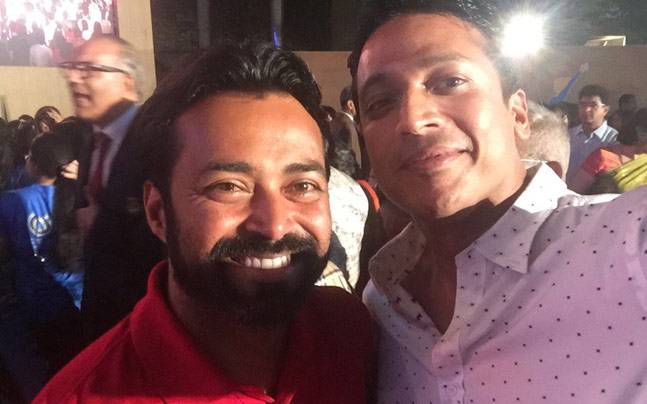 Mahesh Bhupathi will submit his report to the All India Tennis Association (AITA) this week and it is expected to be a strong indictment of Leander Paes' behaviour.
After India's Davis Cup win against Uzbekistan, Bhupathi appeared on India Today and made public his WhatsApp chat with Paes on 5 March.
In their chat, Bhupathi is seen categorically telling Paes that he was still undecided about the combination but logically Rohan Bopanna would suit the conditions in Bengaluru.
Bhupathi is livid that Paes has accused him of bias and using his position to exclude him from the playing squad.
Speaking exclusively to India Today, Bhupathi had said he had never communicated to Paes that his place was assured in the David Cup team before going on to reveal the contents of the WhatsApp conversation.
"At no point did I ever communicate to Leander that he was in the scheme of things to play. I even have a WhatsApp conversation to show to you where I had specifically told him that he was in the reserves and only if he wanted to come should he come knowing that he wasn't in my scheme for the final four. This was as early as March 5. He, to his credit, suggested that he would definitely come and contribute to try and take India back to the world group even if he was in the reserves," Bhupathi told India Today.
"To hear that Leander has suggested I did not inform him and it could have been handled better is not true. I have followed the most transparent method of dealing with every player in the squad. And look it is not about Leander. Nor is it personal. As captain I will never allow it to be. It is about discipline, about respect and about attitude. To suggest a day before the tie that the selection process wasn't handled best and it lacked transparency was disrespecting your country. It was like disrespecting the team and an act that is not warranted. Second, if you are to report on a particular day, you do that as a player. Whoever you are. To turn up a day before isn't going to be good enough for me. Each player who is training from the date assigned could have played a tournament and turned up a day before hoping to play. That's not what they have done. Leander should know it and show respect towards his fellow players," he said.
Paes, after the revelation on India Today, hit back at Bhupathi and argued that the main criteria of form was not taken into consideration before the David Cup selection.
"The main criteria for selection was form. That's clearly mentioned in the exchange. This was not followed when it came to final selection," Paes said in his statement. "I was never categorically told that I would not be playing. But it was apparent that the decision was made before I arrived in Bengaluru. This is what I found unnecessary and disrespectful."
Paes said it was unbecoming of India's Davis Cup captain to reveal the contents of a private WhatsApp exchange.
"That a private exchange has been made public just points to the kind of conduct that I find unbecoming of a Davis Cup Captain."



---
KXIP v RCB, IPL 2017: Will the sleeping giant finally wake up for Royal Challengers Bangalore?
MMNN:10 April 2017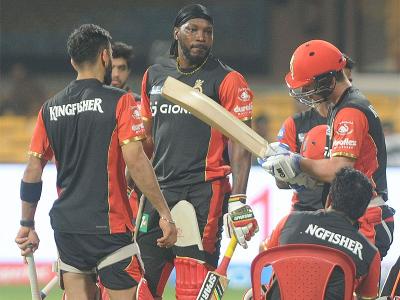 Despite a depleted team at their disposal currently, the Royal Challengers Bangalore will be pleased with the way they eked out a thrilling 15-run win over the Delhi Daredevils on Saturday night while defending a low score.
However, even as they keep their fingers crossed on the much-anticipated return of their big guns Virat Kohli and AB de Villiers, RCB have reason to party very shortly. As they take on Kings XI Punjab at the MPCA Stadium here on Monday night, all eyes would to be on a certain gentleman called Christopher Henry Gayle. Having slammed 9,975 runs in 288 Twenty20 games, the 'Universe boss' is just 25 runs short of becoming the first batsman in world cricket to cross 10,000 runs in the shortest form of the game - a truly incredible feat.
In this edition, the big left-hander has managed only scores of 32 and 6, but would love to gallop past the '10k' mark with a typically scorching innings.
Even as they hope for this 'sleeping giant' to wake up and blow all the bowlers away, RCB would no doubt be buoyed with the way they successfully defended 157 at the Chinnaswamy Stadium in their last game. The rejuvenated Bangalore side are now up against Kings XI, who too would feel confident after upsetting Rising Pune Supergiant by six wickets in their own den in an earlier game on the same day. When RCB lost their first game to the Sunrisers Hyderabad by 35 runs in the tournament opener, everyone thought that the team would struggle in the absence (due to injury) of their talismanic players.
In a fast-paced tournament like the IPL, though, all it takes is one game to put things back on track. Suddenly, most things looked like falling in place for RCB. Continuing the splendid form which saw him sizzle against England in the ODI series against England, Kedar Jadhav blasted some huge sixes en route to scoring a match-winning 37-ball 69.



---
IPL 2017: Match 1: Probable Sunrisers Hyderabad XI against Royal Challengers Bangalore
MMNN:5 April 2017
Hyderabad has one of the most formidable batsmen in IPL in its skipper David Warner, who led from the front last season, and the team hopes he leads them from the front. Warner opens batting in the company of India cricketer Shikhar Dhawan.
Seasoned campaigner Yuvraj Singh also adds to the batting strength of SRH, but the much-talked about middle-order needs to raise the bar, especially in the event of Warner and Dhawan falling short of expectations. Moises Henriques, Kane Williamson, Naman Ojha, Deepak Hooda, and Vijay Shankar are no pushovers and make for a solid line-up. The SRH bowling is one of the best in IPL.
Hyderabad has one of the most formidable batsmen in IPL in its skipper David Warner, who led from the front last season, and the team hopes he leads them from the front. Warner opens batting in the company of India cricketer Shikhar Dhawan.
Seasoned campaigner Yuvraj Singh also adds to the batting strength of SRH, but the much-talked about middle-order needs to raise the bar, especially in the event of Warner and Dhawan falling short of expectations. Moises Henriques, Kane Williamson, Naman Ojha, Deepak Hooda, and Vijay Shankar are no pushovers and make for a solid line-up. The SRH bowling is one of the best in IPL.


---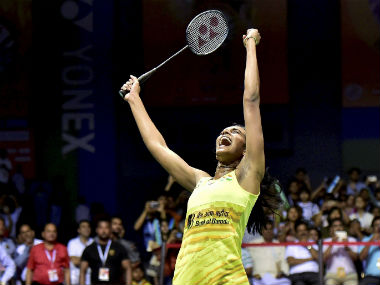 Malaysia Open 2017: PV Sindhu, Saina Nehwal carry India's hopes as usual as bench flops yet again
MMNN:5 April 2017
India has, in recent years, been making waves at the international level in both the women's and men's singles badminton categories of the prestigious Super Series and Super Series Premier tournaments.
Players like Saina Nehwal, PV Sindhu and Kidambi Srikanth have won Super Series titles in China, India, Indonesia and Malaysia in the face of competition from the world's best, while their lower-ranked compatriots like Ajay Jayaram, Parupalli Kashyap, HS Prannoy, Sameer Verma, Sourabh Verma and B Sai Praneeth have bagged titles in the lesser Grand Prix Gold competitions.
Almost all these players now have sufficient ranking points to make it to the main draws of most Super Series events. However, India's inadequate bench strength in the singles events and lack of international-standard expertise in the doubles could be seen from the fact that a fairly large Indian contingent that had to compete in the qualifying rounds of the Celcom Axiata Malaysia Open in Sarawak failed to secure even a single berth in the main draws.
In the opening round of the women's singles qualifiers at the Stadium Perpaduan, PC Thulasi, who had played the third singles for India in their last Uber Cup campaign in 2015, had few problems against Indonesia's Purwaningtyas Elyzabeth, who appeared to enter the match with a leg injury, since she could barely move around the court. At 1-18 down, she finally appeared to realise that it was futile to continue, and dragged herself to the net to shake hands with her rival as a sign of retirement.
But the joy of moving into the final qualifying round proved short-lived, as Thulasi found another Indonesian, the fourth-seeded Susanto Yulia Yosephin, standing in her way like the proverbial Rock of Gibraltar. The antagonists engaged each other in lengthy rallies, particularly in the second game, but Yosephin proved the steadier and slightly quicker of the two, and ensured her spot in the main draw with a workman-like 21-11, 21-16 victory.
B Sumeeth Reddy and Ashwini Ponnappa were put on their mettle in the first game of their opening mixed doubles encounter against Indonesians Afiat Yuris Wirawan and Nadya Melati, but simply ran away with the second game against the inexperienced Indonesians, for a 23-21, 21-5 win in two minutes under the half-hour mark.
But the high-flying Indian duo were rudely brought down to earth in their second and final qualifying match by the English combination of Marcus Ellis and Lauren Smith, despite making a promising start, to lose 21-19, 17-21, 17-21 in a gruelling 56-minute duel of wits.
The powerfully built 16-year-old Satwik Sairaj Rankireddy, who had impressed during the Premier Badminton League (PBL) in January this year as a doubles player with a future, had mixed luck on Tuesday, winning one match but losing two. In the mixed doubles, which is his preferred event, K Maneesha and he had to eat humble pie at the hands of the Malaysian combination of Pang Ron Hoo and Yen Wei Peck, losing 19-21, 21-19, 14-21 in a closely contested 49-minute clash.
Later in the day, Satwik Sairaj was required to be on court for one minute less in the first qualifying round of the men's doubles, in which he and Chirag Shetty downed the Indonesian pairing of Lukhi Apri Nugroho and Tedi Supriadi 21-10, 18-21, 21-13.
The Indians were decidedly the superior pair, and would not have been flattered if they had won this contest in straight games. But they made crucial errors in the closing stages of the second game, to have to stay on court for the decider, the match taking up 48 minutes.
But Chirag and Satwik Sairaj stumbled in their final qualifying match, bowing out to the Chinese Taipei combination of Liao Kuan Hao and Lu Chia Pin, who had been given the third seeding in the qualifers, and were strongly expected to make the cut. The Taiwanese duo won 21-18, 21-16, and progressed into the tournament proper, which is to be played from Wednesday onwards.
Another young Indian pair, Shlok Ramchandran and MR Arjun, who had won the Iran Fajr International title a few weeks ago, was shown the door by Malaysia's Nur Mohammad Azriyn Ayub and Jagdish Singh, losing 19-21, 15-21.
Three Indian women's doubles pairs were seen in action on Tuesday; and all of them failed to remain in the tournament. Mahima Aggarwal and K Maneesha did not unduly trouble Malaysians Joyce Choong and Jing Yi Tee, and bowed out on the back of a 13-21, 14-21 defeat.
In the post-noon session, Aparna Balan and rebel Prajakta Sawant did not need to raise a sweat while handing out a 21-8, 21-5 thrashing to Indonesians Rofahadah Supriadi Putri and Ganis Nur Rahmadani. But they were subsequently put in their place by the strong Chinese pair of Bao Yixin and Yu Xiaohan by a 13-21, 17-21 scoreline.
In the opening round of the main draw of the women's doubles, which was played in the evening session, Ponnappa and left-hander N Sikki Reddy, currently the strongest pair in India following the virtual retirement of Jwala Gutta, were unlucky to have been drawn to play the strongest pair in the world, Japan's top-seeded Ayaka Takahashi and Misaki Matsutomo.
The Indians, it must be said, fared better than they had been expected to do, and gave the crack Japanese combination a tough time in the opening game before capitulating 19-21, 15-21 after a 34-minute joust.
Wednesday will see all the big guns of world badminton in action. Every player worth his or her salt has entered this competition; and the seedings list, in both the singles and paired events, looks like a veritable Who's Who of the shuttle sport.


---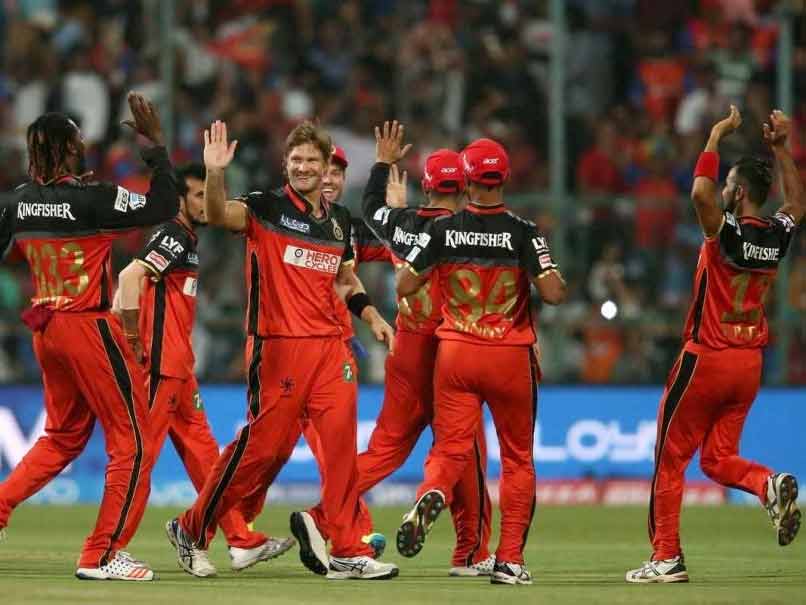 IPL 2017: Team Profile, Royal Challengers Bangalore
MMNN:4 April 2017
Royal Challengers Bangalore (RCB) have one of the most devastating teams in the Indian Premier League (IPL) Season 10, with the likes of Chris Gayle, AB de Villiers, Shane Watson, Kedar Jadhav and the captain himself -- Virat Kohli. The list would have also included the new sensation in Indian cricket -- KL Rahul -- had he not been sidelined due to the persisting shoulder injury which recurred during the Border-Gavaskar series. RCB's injury worries seems to have no end, as Virat Kohli will be out of action for at least two weeks, and even his replacement as captain, South African AB de Villiers, is now out with a back injury picked up during his domestic season.
Young Sarfaraz Khan, who was brought in as a possible replacement for Kohli, too injured his leg in practice and is likely to miss the tournament altogether.
This leaves Shane Watson, now named captain, with a list of problems that could be telling.
The team has specialist bowlers for Twenty20 cricket who, on their day, are capable to take the game away from the opposition single-handedly. Samuel Badree, Yuzvendra Chahal and Sreenath Aravind are certain to feature in the playing XI. The franchise spent big on getting Tymal Mills, the left-arm fast bowler from England.
In 2016, RCB fancied their chances of winning the tournament but suffered the heartbreak of losing their third final, to Sunrisers Hyderabad. RCB began the tournament very poorly, winning just two of their first seven matches, before making a stunning comeback. They won seven out of their next eight games and qualified for the final.
Complete squad: Virat Kohli, Shane Watson (capt), Sreenath Aravind, Avesh Khan, Samuel Badree, Stuart Binny, Yuzvendra Chahal, Aniket Choudhary, AB de Villiers, Praveen Dubey, , Chris Gayle, Travis Head, Iqbal Abdulla, Kedar Jadhav, Mandeep Singh, Tymal Mills, Adam Milne, Pawan Negi, Harshal Patel, Sachin Baby, Tabraiz Shamsi, Billy Stanlake.


---
'The Undertaker' calls it a day at WrestleMania
MMNN:4 April 2017
World Wrestling Entertainment legend 'The Undertaker' appears to have retired after losing to Roman Reigns in the main event of WrestleMania 33 here, ending a 27-year long career.
'The Undertaker', whose real name is Mark William Calaway, dropped his trademark hat, gloves and leather coat after his loss in a no-holds-barred match, setting the social media abuzz with a barrage of retirement wishes. His dramatic departure from the ring was trending on Twitter with #ThankYouTaker.
His legions of fans, current and former WWE stars were quick to pay tribute to the multiple-time world heavyweight champion and Royal Rumble winner.
"If there's a dry eye at #Wrestlemania ur a bigger man then me. #ThankYouTaker," tweeted WWE star 'The Miz'. Some of the other big names who paid their respect were Mick Folley and Rick Flair.
His was the last fight of the eventful night with a record 75,000-plus crowd at the Camping World Stadium, seeing his momentous walk back to the WWE ramp for one final time.
Fireworks and musical performances added to the spectacular show as Orlando successfully hosted WrestleMania for the second time ever, the first being in 2008.
The night will also be remembered for John Cena finally bending one knee and proposing to Nikki Bella. The proposal followed their victory against over 'The Miz' and Maryse in a mixed tag team match and the crowd went wild when Bella said "yes".
"I want to thank my always expressive 'family' the @WWEUniverse for allowing me to have a #WrestleMania moment that I will NEVER forget!" wrote Cena to his 9.4 million followers on Twitter.
All 13 matches at WrestleMania 33 had the fans on the edge of their seats. The battle for both WWE Championship and WWE Universal Championship saw challengers getting the better of the defending champions.
Randy Orton defeated Bray Wyatt for the WWE Championship while Brock Lesnar beat Goldberg for the Universal Championship.
The longest of the night was the unsanctioned match between Triple H and Seth Rollins, who triumphed over 'The Game' in battle lasting little over 25 minutes.
Mojo Rawly won the 33-man battle royal for Andre The Giant Memorial Trophy by eliminating Canada's Jinder Mahal in the end.


---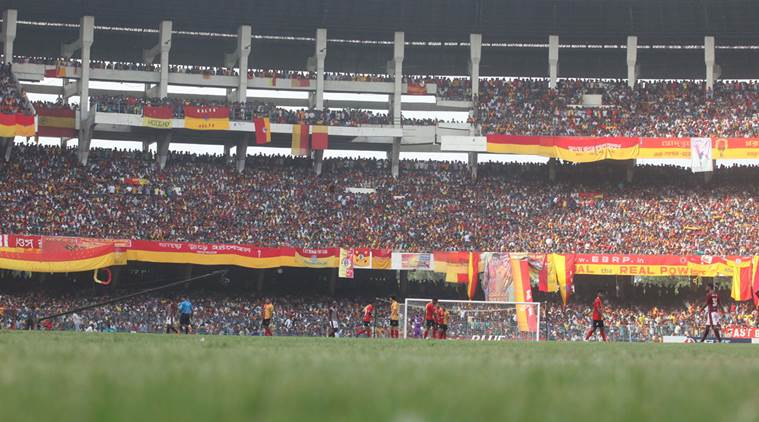 I-League: Mohun Bagan aim to revive title campaign
MMNN:31 March 2017
Still smarting from their AFC Cup defeat, Mohun Bagan will look to return to winning ways and revive their I-League campaign when they face defending champions Bengaluru FC in Kolkata on Saturday.
Mohun Bagan squandered their lead to lose to Bengaluru FC 1-2 with second-half strikes from Sunil Chhetri and Sandesh Jhingan in their AFC Cup group match on March 14.
The two heavyweights clash again tomorrow when the I-League resumes after a break.
Bengaluru need a miracle to retain the title as they are placed fifth in the table with 18 points from 13 outings, while third-placed Mohun Bagan have 23 points with a match in hand.
But Bengaluru coach Albert Roca said they would like to carry the winning momentum forward.
"We all know the importance of the match and how big a team Mohun Bagan is as everybody respects the club. So it's a big motivation," he said.
Mohun Bagan's defence will be tested once again by the forward duo of Chhetri and Daniel Lalhlimpuia.
"We will play our full squad and go for a win. No doubt it will be a tough match. It will be a test of character for us," coach Sanjoy Sen said.
"I have discussed with the boys, we have our strategies. We have a fair idea about their style of play, having played against them recently. We have to play according to our plan and try and snatch full points," he said.
Meanwhile, it is turning out to a three-way title race for the top spot in the standings led by Aizawl FC (30 from 14), followed by East Bengal (27 from 14).
Asked about their defeat in the AFC Cup, Sen said: "I am not looking back at the AFC Cup match. Any team can lose on a given day. It's all part of the game. This is a different match."
Mohun Bagan's ace Haitian forward Sony Norde has joined the team this morning.
"He (Norde) is tired after a long flight. The good thing is he's match-fit and would be in my 18-member squad," Sen said.


---
IPL 2017: AB de Villiers tipped to lead RCB in place of Virat Kohli; KL Rahul ruled out due to injury
MMNN:31 March 2017
AB de Villiers is likely to lead Royal Challengers Bangalore (RCB) in the initial phase of Indian Premier League (IPL) 10 in case Virat Kohli fails to recover from a shoulder injury.
Another bad news for RCB is KL Rahul's unavailability, also due to a shoulder injury. Team sources said the India opener will soon be travelling to London to undergo surgery, with the batsman himself confirming his exit from the tournament, according to a report on News18.
"Yes I have been ruled out of the IPL, don't want to get into the details at this point. You will get an official word from the Royal Challengers Bangalore," Rahul was quoted as saying in the report.
The 24-year old had hurt his left shoulder five weeks ago, in the first Test against Australia, but continued to play through pain for the rest of the series.
Regarding Kohli, RCB coach Daniel Vettori said, "Right now, we don't have a clear picture on his availability. We will know in the next few days. The likely scenario is that AB de Villiers will take over the duties, but we will answer that once we find out if Virat is out."
The Indian captain will join the team on 2 April, but his availability will depend on the health assessment of BCCI doctors and physios, Vettori said.
"He will come in on 2 April. Between now and then, BCCI doctors and physio will speak to us and our medical staff will get a clearer picture," he said.
Kohli hurt his right shoulder during the third Test of the series against Australia in Ranchi.
Owing to these injuries, Sarfaraz Khan could get an opportunity early on in the tournament, for he has been really good this domestic season, Vettori said.
"Sarfaraz has been really good. At the back end of the domestic season he started to put some runs on the board. Everyone knows how talented he is. With possible injuries, he could get an opportunity early on in the tournament," he said.
Vettori also said the side has enough bench strength to manage in Kohli's absence as its boasts of some exceptional batsmen including Sarfaraz and Mandeep Singh, who haven't had many chances coming their way.
"Fortunately, we have a number of exceptional batsmen who haven't got many playing chances, like Sarfaraz Khan and Mandeep Singh. It is a huge asset for us that someone else can fill in those gaps," he said.
Vettori said Kohli and Rahul are accustomed to the rigours of international schedule.
"They are accustomed to this. Virat has played for the country for so long, so he is familiar with the rigours of international schedule and the IPL. Yet, he still performs well like we saw last year," he said.
"KL too was part of the Test squad in the past. Most important thing is that they are fit and prepared for this. If we give small mental breaks for them now and then (it will be enough). Physically, I think they will be fine. We will just try to keep it as relaxed and calm as possible," he said.
Vettori said it is important that players get rest because they have to play about 15 matches and managing them becomes that much important," he said.
"It is going to be an incredibly busy April because we have to play around 15 games. Managing players is important. Possibly more than anything is giving the rest that players need. We won't overdo it. For now, we'll build up to a great game on the fifth," he said.
On Mitchell Starc's absence, Vettori said Tymal Mills will have to fill in the shoes of the Australian pacer, and he would fit into the scheme of things.
"I hope so. We don't want to put that sort of pressure on him. Starc is a top-class bowler and Mills is only finding his way into international and franchise cricket now. We want him to do well, but he will go about it in a different way than what Mitchell did," he said.
"It wasn't just us bidding for him. A lot of teams had scouted him and understood that he was a good player, how he could be effective for a team. It is always nice to be popular, isn't it? I have known him from Brisbane Heat, got a really good feel for him as a person and a player. He will fit in really well with our group," Vettori added.
Replying to a query, Vettori said having a lot of overseas bowling options is not a headache, but gives the team an opportunity to manage their fast bowlers.
"Having a lot of overseas options, is not a headache. It just gives us an opportunity to manage our fast bowlers, going by how tough our schedule is.
"We have got Billy Stanlake, Tymal, Adam Milne and Samuel Badree ... all proven performers. I am sure they will all get an opportunity," he said.


---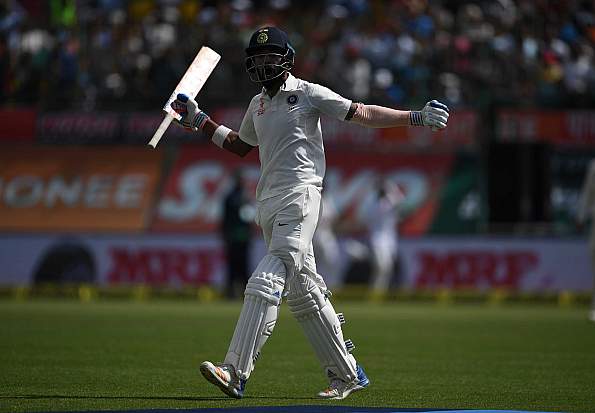 Rahul, de Kock make significant gains in Test batting rankings
MMNN:30 March 2017
KL Rahul, the Indian opener, and Quinton de Kock, South Africa's wicketkeeper-batsman, made significant gains in the ICC Test Rankings for batsmen, announced on Thursday (March 30).
De Kock, who compiled a vital innings of 90 in the third Test against New Zealand in Hamilton, moved four places to No. 6 in the rankings. The dashing wicketkeeper-batsman is now the highest-ranked South African batsman in Tests. De Kock is also ranked sixth and 23rd in One-Day International and Twenty20 International rankings for batsmen.
Meanwhile, Rahul's twin fifties in the fourth Test in Dharamsala against Australia helped him to climb 11 places to slot in at the 11th position. Cheteshwar Pujara, Rahul's teammate, slipped two places and is now ranked fourth, while Virat Kohli occupies the fifth slot.
Jeet Raval the Auckland opener, also made impressive gains after compiling a well-measured 88 in the Hamilton Test. He jumped 10 places to slot in at 32nd position in the rankings.
Steve Smith continues to be perched at the top of the rankings for batsmen with 941 points. The redoubtable Australian captain aggregated 499 runs in the just concluded four-match Test series against India. Kane Williamson, who composed a brilliant 176 in the final Test against South Africa, is ranked second, with Joe Root occupying the third slot.
Among the bowlers, the spin duo of Ravindra Jadeja and Ravichandran Ashwin retained the top two bowling positions. Umesh Yadav, who bagged five wickets in the fourth Test against Australia, jumped to the 21st position in the rankings.
In the all-rounders' list, Shakib Al Hasan of Bangladesh is ranked No. 1 with Jadeja and Ashwin slotting in at second and third place, respectively.


---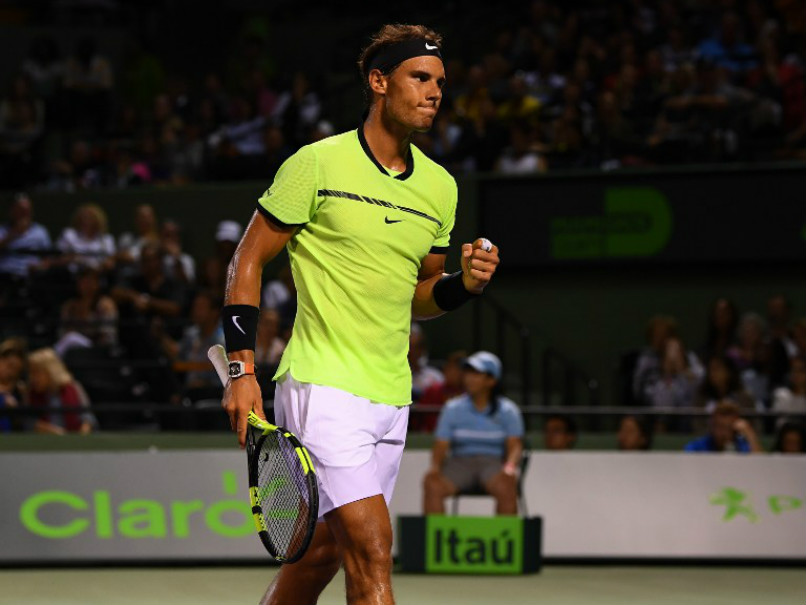 Miami Open: Rafael Nadal On Track For Roger Federer Showdown
MMNN:30 March 2017
Rafael Nadal took a step closer to a possible final against long-time rival Roger Federer in the Miami Open after a straight sets win over American Jack Sock on Wednesday at Key Biscayne. Nadal's 6-2, 6-3 win over the 13th-seeded Sock sets up a semi-final meeting with unseeded Italian Fabio Fognini who upset second ranked Kei Nishikori 6-4, 6-2 earlier in the day. The Spaniard's forehand was ominous as he neutralised Sock in one hour and 22 minutes. Nadal was able to save six of seven break points earned by Sock as he kept control of the contest.
He broke Sock in the American's first service game and swiftly established a 3-0 advantage and a second break at 5-2 wrapped up the opening set.
The American showed his spirit though as he broke Nadal at the start of the second but was unable to take advantage of a double break that could have put him 3-0 up.
Instead, Nadal pulled back to 2-2 and with Sock failing to make the most of a chance of further break points it was comfortable in the end.
The 30-year-old Spaniard has never won in Miami despite being a four-time finalist and he expects plenty of work to get past Fognini and make it a fifth appearance.
"We know each other very well. He has beaten me a couple of times and so it will be a good test. I am happy to be the semi-finals but it will be a tough one and I will need to play my best," said Nadal.
Fognini has three wins from ten meetings with the Spaniard, the most recent coming on clay in Rio de Janiero in 2015.
The 29-year-old world number 40 showed plenty of confidence as he took the game to his Japanese opponent from the outset.
It was the Italian's first victory in three attempts over Nishikori and his first Masters series quarter-final win since 2013, when he reached the last four in Monte-Carlo.
Nishikori earlier said he had not felt fully in top shape for the contest.
"I wasn't 100 per cent, physically, I mean, it was tough conditions for me," he said, referring to the heat on the mid-afternoon Key Biscayne centre court.
"But it was also same for him, too. He was playing a lot of the long matches, but I think he still played good enough to beat me today," he added. Fognini, who was cheered on by his friend, former Italy footballer Christian Vieri, said he had come through a demanding test.
"It wasn't easy and I was just focused on my game. I am very happy, I'm in the semifinal, I'm playing well and I feel good again on the court," he said.
On Thursday, Federer takes on Czech tenth-seed Tomas Berdych while the last quarter-final pits Germany's Alexander Zverev against Australia's Nick Kyrgios.


---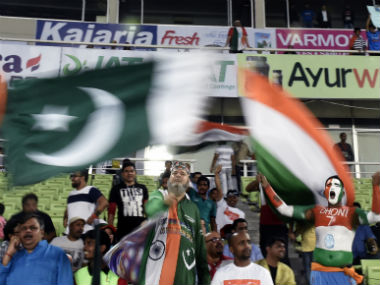 India-Pakistan bilateral series in Dubai on cards after BCCI writes to govt seeking permission
MMNN:29 March 2017
The frosty relations between India and Pakistan notwithstanding, there may be hope of the two arch-rivals facing each other in a bilateral series after all, if reports are to be believed.
The Board of Control for Cricket in India (BCCI) is said to have approached the Home Ministry, seeking the latter's permission to engage in a bilateral series with their arch-rivals.
According to a report on cricketnext, BCCI chief CK Khanna confirmed that the Board had sent a mail to the Home Ministry seeking clearance for the same, and added that the issue will be further discussed in the Special General Meeting (SGM), to be held on 9 April in New Delhi.
The BCCI apparently intends to honour its commitment of six bilateral series made to the Pakistan Cricket Board (PCB), having signed a Memorandum of Understanding (MoU) for the same back in 2014, which was meant to be part of the Future Tours Programme (FTP).
A report on Geo News stated that the BCCI has proposed a series consisting of three Tests, five ODIs and two T20Is between the months of September and November this year, with the article further stating that the PCB has suggested Dubai as a neutral venue.
While the latest developments would make the die-hard cricket fans in both nations happy, there are contradictory reports of the PCB chief Shahryar Khan stating that there hasn't been any such communication to this effect from his Indian counterpart so far.
"I got to know about this development through Indian media. The BCCI is probably afraid of the International Cricket Board (ICC) and therefore wants to play the series now," Khan was quoted as saying according to Dawn.
With the rising tensions between the two countries, especially since the terror attack on the Pathankot Air Force Station in 2016 as well as the Uri Attacks that took place later that year, at least two of the proposed six series haven't taken place as per schedule. Anurag Thakur, who had taken over as the BCCI chief after Shashank Manohar's resignation, had made his stand against playing cricket with Pakistan very clear. Thakur, who is a MP in the ruling Bharatiya Janata Party, had said that "there was no question of playing cricket with Pakistan."
While India and Pakistan continue to produce high-octane clashes in ICC events as well as in the Asia Cup, the two sides have not played a bilateral series since Pakistan toured India for two T20Is and three ODIs in the 2012-13 season. The last time the two sides played a Test series was back in 2007, which hosts India won 1-0.


---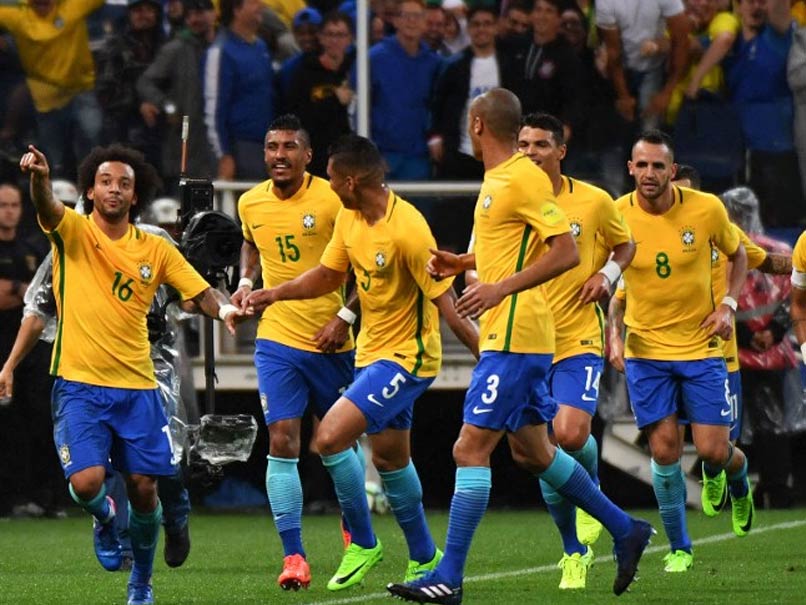 Brazil Book 2018 FIFA World Cup Berth, Argentina Tumble
MMNN:29 March 2017
Brazil became the first team to qualify for the World Cup on Tuesday after beating Paraguay to clinch an eighth consecutive victory as Argentina's campaign stumbled after the shock suspension of Lionel Messi. Five-time champions Brazil had been left waiting in suspense after goals from Neymar, Philippe Coutinho and Marcelo handed them a 3-0 win over the Paraguayans at Sao Paulo's Arena Corinthians. But Uruguay's upset 2-1 defeat to Peru in `the day's final South American qualifier combined with other results meant Brazil are mathematically guaranteed a place at next year's finals in Russia.
The qualification completes an astonishing turnaround for Brazil, who less than a year ago were in crisis after taking only nine points from six games.
That run of results had left the Brazilians outside the qualifying places in sixth place.
The further embarrassment of a first round exit at last year's Copa America Centenario only deepened the sense of despondency.
However the sacking of former coach Dunga and the appointment of former Corinthians coach Tite was the catalyst for a Brazilian resurgence.
That revival saw Brazil take maximum points from their next eight qualifying games, leaving them nine points clear on Tuesday with four games left.
"When I look at my family -- the players -- and when we talk to the fans and see how happy they are, that's when you think 'I'm part of something very special,'" Tite said after Brazil's qualification was confirmed.
Against Paraguay, Brazil were already in party mode, with Coutinho opening the scoring on 34 minutes following a deft one-two with China-based midfielder Paulinho.
Neymar had a chance to make it 2-0 in the 53rd minute from the penalty spot only to see his kick saved by Anthony Silva.
On 64 minutes Neymar doubled Brazil's tally, collecting the ball deep inside his own half and setting off on a surging run down the left flank.
Neymar's dribble ended with him curling in a shot which took a slight deflection on its way into the Paraguayan goal. Real Madrid defender Marcelo added a late third to seal Brazil's win.


---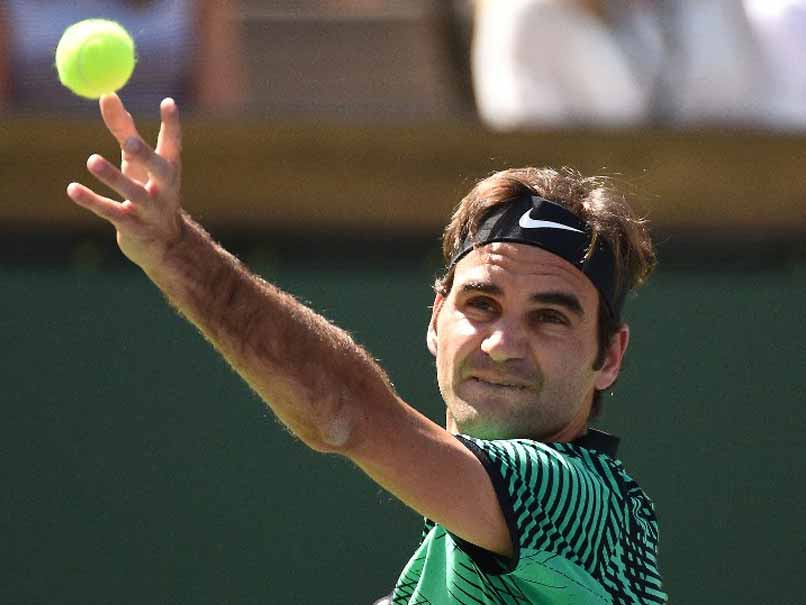 Stan Wawrinka Believes Roger Federer On Course To Be World Number One
MMNN:22 March 2017
Roger Federer's comeback from injury has been so successful that his compatriot Stan Wawrinka believes he can become the oldest world number one in history at the age of 35.
Federer beat Wawrinka in the final of Indian Wells on Sunday for his second win of the year following his triumph in the Australian Open - his 18th grand slam title and his first in four and a half years.
Those wins have propelled the Swiss master to sixth in the world as he makes excellent progress aftera six-month layoff caused by a knee injury.
Compatriot Wawrinka believes that not only is Federer back in form but he is playing in a noticeably different manner that gives him a chance to return to the pinnacle of the rankings.
"He's playing really well, what is different maybe is he is playing closer from the baseline, preferring, using less his slice, he is using more top spin, putting more pressure all the time, returning better that's the difference I seem," Wawrinka said Tuesday at the Miami Open.
"For sure he has a shot for number one, he has just won the first Masters final. For sure he has a big shot," he told reporters.
Andre Agassi holds the record for being the oldest player to hold the men's No.1 ranking, at the age of 33.
"It is going to be interesting to see. Rafa (Nadal) is playing well also and we will see when Novak (Djokovic) and Andy (Murray) are back from injury, it is going to be really interesting for tennis fans," Wawrinka said.
'Nothing is a surprise'
Wawrinka said it wasn't a shock to see Federer, who now has 90 career titles, back to such form but that he was particularly impressed by his movement.
"From him nothing is a surprise, but for sure to see him moving that well at that age it is something amazing. It is good for me to see that you can be at the top (at that age). It is amazing to see how he is playing after a six-month injury."
Federer said he was well ahead of his target of reaching the top eight before Wimbledon and said he was enjoying the very different feeling of success late in his career.
"At 25 I was winning 95% of my matches and eventually you are just on this train where you just keep rolling and you just expect yourself to win a lot, you play many more tournaments and you are just racing from one to the next, it was an incredible experience to be able to keep that high level for so long and be beating so many other guys and win so many finals in a row, I had some unbelievable records," he said.
"It is definitely very different, this year is very different to any other year that I have had, last year was also very different with the injury.
But with the age, the comeback, I think this is very very special for me and I definitely see things differently to how I ever have (in the past), it is normal when you realise that you are not going to have another 15 years to play on tour," he said.
Federer could face a strong challenge from old rival Rafa Nadal who is seeking his first ever win in Miami after losing in four finals at the Key Biscayne venue.
The Swiss, a winner in 2005 and 2006, is the only former winner in the field and is looking for a third sweep of Indian Wells and Miami titles.


---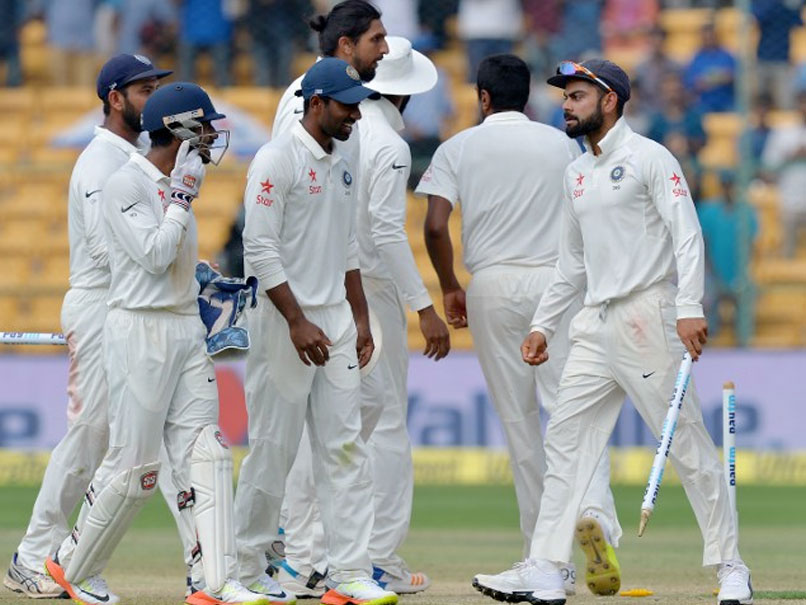 India Have Been Overconfident Vs Australia: Mitchell Johnson
MMNN:22 March 2017
Former Australia pacer Mitchell Johnson has said that India have been overconfident in the ongoing four-match Test series against Australia and the scoreline shows that. He added that the hosts will be nervous in the Dharamsala Test which is due to begin on March 25. After playing three Tests in Pune, Bengaluru and Ranchi, the series is currently locked at 1-1 with the fourth and final match to be played in the hill station of Dharamsala, another new Test venue.
Johnson, who played international cricket for Australia from 2005 to 2015, feels that India will be nervous considering the pacer-friendly conditions of Dharamsala.
"Dharamsala is an amazing ground and the only times I have seen it are with grass on (the pitch). So I think that's why the Australians will probably be confident and India will be a little bit nervous. I think they've been overconfident in this series and I think the scoreline shows that," Johnson told Fox Sports.
The Australian pace great feels that Pune Test hero Steve O'Keefe may have to make way for Jackson Bird in seamer-friendly conditions when the fourth Test gets underway from Saturday.
"I think we're going to lose a spinner out of this Test match," he said.
"The spinners have been great throughout the series. There's been a lot of pressure on the spinners to go out there and perform and I think they've had some good patches and some bad patches. But that's the game. It's a tough one because they have both had their moments in this series, but I think you have got to go with experience.
"I think Nathan Lyon will get a lot more bounce and he has been turning the ball quite nicely. But then again, you've got to look at left- and right-hand combinations," Johnson said.
Johnson feels that Bird will be more suitable for Dharamsala track.
"If it's more of an Australian kind of wicket, I think you'll see Nathan Lyon bowl and Bird come in as the third quick.
Johnson, a veteran of 73 Tests is happy that Peter Handscomb and Shaun Marsh saved the game for Australia providing them with psychological advantage.
"(The result in Ranchi) gives Australia a huge advantage I think. For them (India) to know that it's not about Steve Smith and David Warner, other guys in the team can perform and can play out for a draw. They dug in and played exceptional cricket."
"They (Australia) will be pumped after that. Even though it was only a draw, to them it will feel very good and very positive. Because they have collapsed a lot in the past. That's why I'm confident Australia will win."


---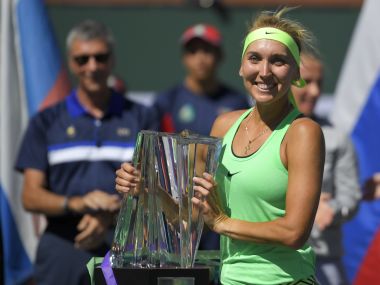 Elena Vesnina defeats Svetlana Kuznetsova to win biggest title of her singles' career
MMNN:20 March 2017
Elena Vesnina capped a stellar Indian Wells campaign with a hard-fought 6-7 (6/8), 7-5, 6-4 triumph over fellow Russian Svetlana Kuznetsova on Sunday.
Playing in her first final at the elite Premier Mandatory level, world number 15 Vesnina battled through a tense three hours and one minute to subdue eighth-ranked Kuznetsova, a two-time Grand Slam champion.
The triumph comes a year after Vesnina, 30, fell in the first round of qualifying at Indian Wells and capped a tournament that saw her down both Germany's soon-to-be number one Angelique Kerber and seven-time Grand Slam champion Venus Williams.
For Kuznetsova, it was a third disappointment in as many finals at Indian Wells, this one coming a decade after she fell in back to back finals in 2007 and 2008.
A third set that, like the first two, featured multiple service breaks saw Kuznetsova take a 4-2 lead before Vesnina broke for 4-3 then won a marathon ninth game in which Kuznetsova saved four break points before Vesnina converted her fifth with a stinging service winner to find herself serving for the match.
After knocking a forehand wide on her first match point, she secured the victory when Kuznetsova's service return went long.
"She was up set and 4-1, then 4-2 in the third," Vesnina said. "She had so many break points on my serve. She was 30-Love up couple of times on her serves. And I always keep coming back. I stick there, you know.
"I was just not giving anything at that moment. I didn't think about the end of the match.
"And when I broke her at 4-All and went to serve for the match, I had this in my mind: I'm not going to give it. I went to serve and I was, like, I'm never going to lose this game."
For a time it seemed Kuznetsova's steadier play would win the day, but in the end it was Vesnina's aggression that paid off, even though her 49 unforced errors out-stripped her 46 winners.
"I felt like when I was playing, I didn't feel good today, because she was very aggressive, and I was a little bit out of my game," Kuznetsova said. "I was too far from the court, and I was running all the way, way behind, so the only thing I could do was defend.
"I was too passive," Kuznetsova said. "I think that's why I lost."
The victory continues Vesnina's rise of the last year. She reached the semi-finals at Wimbledon in 2016 and is no stranger to the big stage in doubles, in which she captured Olympic gold in Rio de Janeiro.
In a first set featuring four breaks of serve, Kuznetsova gave Vesnina a set point with a double fault in the 10th game, but Vesnina sent a forehand wide and Kuznetsova escaped to hold serve.
She double-faulted herself on her first set point in the tiebreaker before Vesnina saved another set point with a service winner.


---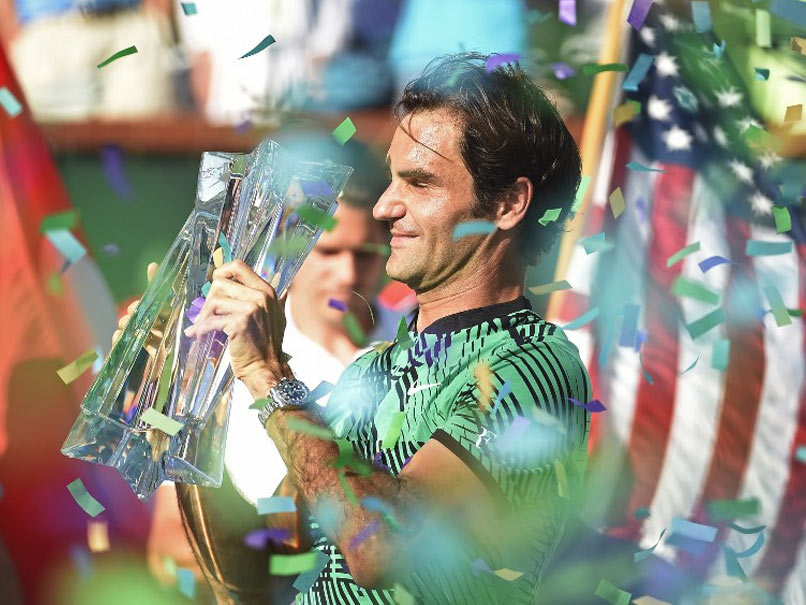 Roger Federer Beats Stan Wawrinka For 5th Indian Wells Title
MMNN:20 March 2017
Roger Federer added another in his hat on Sunday by winning the ATP Indian Wells Masters title. Federer claimed a record-equalling fifth title at Indian Wells, continuing his career resurgence with a 6-4, 7-5 victory over Stan Wawrinka. Federer, sidelined some six months after knee surgery last year, returned to win his 18th Grand Slam title at the Australian Open in January. With Sunday's triumph in the all-Swiss final, Federer joined Novak Djokovic as the only men to win five Indian Wells titles, adding to those he won in 2004, 2005, 2006 and 2012.
At 35, Federer is the oldest ATP player to win one of the elite Masters titles, supplanting Andre Agassi who was 34 when he won in Cincinnati in 2004.
"It's been just a fairytale week once again," said Federer, who missed Indian Wells last year because of injury.
"I'm not as surprised as I was in Australia, but still this comes as a big, big surprise to me, nevertheless, to win here again and beating the players that I did and the way I did.
"I couldn't be more happy. It's an absolute, huge start to the year for me. Last year I didn't win any titles. I don't think I was in any finals except maybe Brisbane last year. The change is dramatic, and it feels great."
The speedy progress means 10th-ranked Federer will have to reassess his 2017 goals. Prior to the Australian Open his aim was to get his ranking to as high as eighth by the time Wimbledon was over.
"The goals are clearly changing after this dream start," Federer said. While Federer had won 19 of 22 prior meetings with Wawrinka -- including a semi-final win in Melbourne -- he noted that his compatriot would be no easy mark as he played his first tournament in America since winning the US Open in September.
But Federer claimed a tightly contested first set with a break in the 10th game, pushing Wawrinka into a forehand error to end a tense rally for a set point, on which Wawrinka sent another forehand long.
Wawrinka responded immediately with a break to open the first set -- after Federer had held all 42 of his service games in the tournament to that point.
He had saved the lone break point he faced -- in his straight-sets thumping of Rafael Nadal in the fourth round -- but sent a backhand long on break point to give Wawrinka the advantage in the set.
Wawrinka then withstood two break points to hold for a 2-0 lead, which proved short-lived as Federer won the next three games to take a 3-2 lead.


---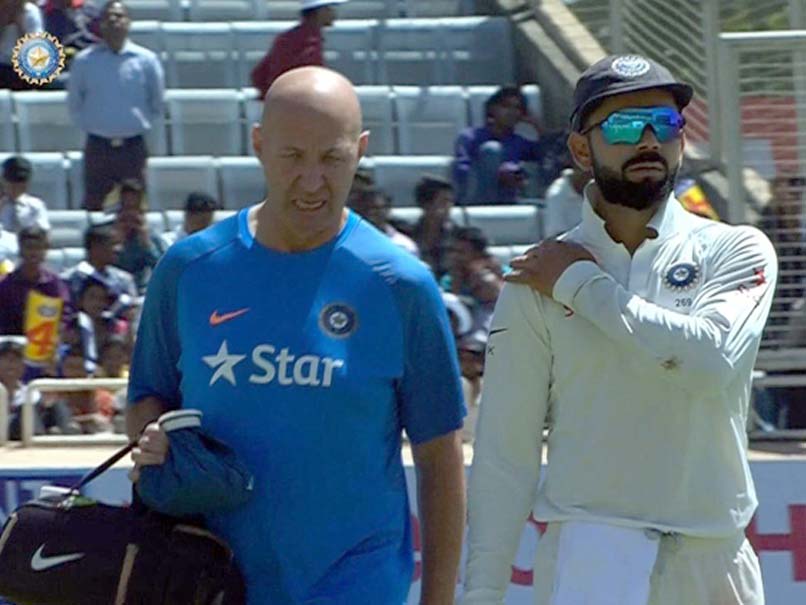 India Vs Australia: No Sign Of Virat Kohli In Morning Session After Joining Team For Warm-Up
MMNN:17 March 2017
Recovering from a shoulder injury, India skipper Virat Kohli did not take to the field at the start of day two of the Ranchi Test as vice-captain Ajinkya Rahane led the team against Australia.
Kohli joined his teammates for the warm-up session before the start of play and held a long discussion with coach Anil Kumble and selector Devang Gandhi.
With Australia 132/3 in 39.1 overs, a grimacing Kohli had departed the field clutching his right shoulder yesterday after he landed awkwardly near the mid-on boundary rope in his dive to save a Peter Handscomb boundary.
A scan later in the evening revealed a "strain" but a BCCI statement said there was "no serious concern" and "he will continue to receive treatment, which will assist him to participate in the rest of the match".
His absence from the field, however, would not affect his number four batting position as this was an external injury. According to the ICC's playing conditions, if a player is absent from the field for longer than eight minutes, the player, "shall not be permitted to bat unless or until, in the aggregate, he has returned to the field and/or his side's innings has been in progress for at least that length of playing time for which he has been absent or, if earlier, when his side has lost five wickets."
However, the clause does not apply if the player has suffered "an external blow (as opposed to an internal injury such as a pulled muscle) whilst participating earlier in the match and consequently been forced to leave the field.
Nor shall it apply if the player has been absent for very exceptional and wholly acceptable reasons (other than injury or illness)."


---
Elena Vesnina ousts Venus Williams to reach semi-finals at Indian Wells
MMNN:17 March 2017
Elena Vesnina denied Venus Williams another comeback win, while Kristina Mladenovic roared back from a set and a break down to beat Caroline Wozniacki on Thursday to reach the semi-finals of the BNP Paribas Open at Indian Wells.
Williams, who this week survived match points against Jelena Jankovic and was down a break in the third against Peng Shuai, fought off three match points in the eighth game and had six chances to bring it back on serve in the next before the 14th-seeded Russian finally held to finish a gutsy 6-2, 4-6, 6-3 win.
The 30-year-old Vesnina, a Wimbledon semi-finalist last year, ripped a forehand putaway off a backhand from 12th seed Williams that clipped the netcord to end the two hour 11 minute battle in the California desert.
"At the end of the match, I don't know how I won that game from 0-40," Vesnina, who had ousted second seed Angelique Kerber to reach the quarters, said in an on-court interview.
"In the first set she was a little bit slow, missed some easy balls. But then in the second set, Venus was back and I was in trouble." Mladenovic, the 28th seed, continued an impressive run of form beating 13th seed and 2011 winner Wozniacki 3-6, 7-6(4), 6-2 to reach her first Premier Mandatory semi-final and guarantee her debut in the Top 20 in next week's WTA rankings.
The 23-year-old Frenchwoman improved to 16-5 on the season, a run which includes her first career title in St. Petersburg, and an appearance in the final earlier this month in Acapulco.
"She's on fire. So am I," said Vesnina. "One of us can be in the final. We will see tomorrow."
Mladenovic wasted a slew of opportunities, squandering nine break points as she fell behind 1-5 in the opening set.
"I was very frustrated with the beginning of the match. I was hitting a lot of unforced errors," she said.
Mladenovic recovered from an early break in the second to move ahead 5-3 before ultimately leveling the match 7-4 in the tiebreak.
Painting the lines in the third set, Mladenovic broke twice and served out the two hour 33 minute win.
Third seed Karolina Pliskova of the Czech Republic will meet eighth-seeded Russian Svetlana Kuznetsova in the other women's semi-final.


---
Nick Kyrgios Stuns Novak Djokovic Again, Roger Federer Eases Past Rafael Nadal
MMNN:16 March 2017
Nick Kyrgios overpowered Novak Djokovic for the second time in as many weeks on Wednesday to book an Indian Wells quarter-final berth against Roger Federer, who brutally swept aside old foe Rafael Nadal.
Kyrgios put on another stellar serving display in a 6-4, 7-6 (7/3) triumph that ended three-time defending champion Djokovic's 19-match winning streak in the first Masters tournament of the year.
Federer, who added another chapter to a storied rivalry with Nadal with an epic Australian Open triumph in January, dismantled the Spaniard 6-2, 6-3 to advance.
It was the first time since their first meeting in 2004 that Federer and Nadal had met before the quarter-finals of a tournament, and oddity of the rankings that had them and Djokovic -- with 44 Grand Slam titles among the three of them -- all grouped in the same quarter of the draw.
Djokovic was the first to fall, in the face of relentless aggression from world number 16 Kyrgios.
"The run was amazing," said Djokovic, who also won in Indian Wells in 2008 and 2011 before going on his roll from 2014-2016. "I am very proud of it.
It had to end at some stage. Unfortunately, it was today."
Kyrgios, 21, couldn't match the 25 aces he rained on Djokovic in a shock win in Acapulco this month. But 14 aces were plenty as he kept Djokovic off-balance with a welter of 100mph-plus serves.
"He obviously comes out playing his style, very aggressive, and just going for every serve, whether it's first or second," Djokovic said. "It's very hard to play like that."
A break in the first game of the match was enough to give Kyrgios the opening set. Djokovic saved to break points late in the second set as they battled to the tiebreaker which Kyrgios dominated, sealing the win, fittingly, with a final monster serve.
"On his first serves, to try to anticipate and read his serve, where he's going to go 140 miles per hour down the T and also pretty good angle wide, it's hard to position yourself well... It is a gamble," Djokovic said. "His second serve, if you think you're going to have a look at it, you don't, because he goes for it as well."
Kyrgios, already the youngest player to record victories over Djokovic, Federer, Nadal, Andy Murray and Stan Wawrinka, now gets another crack at Federer, who needed just 68 minutes to dispatch Nadal.
Federer broke Nadal to open the match, and seized a second break and 4-1 with a blistering backhand service return winner.
A forehand volley sealed the set, and another forehand winner put Federer up a break at 2-1 in the second.
Federer was firmly in control as Nadal served to save the match at 5-3. An unlucky netcord bounce, when Nadal's forehand clipped the net and rolled back, gave Federer a double match point, and with a backhand return down the line the 36th meeting between the two was his.
The win marks the first time in the rivalry that Federer has strung together three wins over Nadal.


---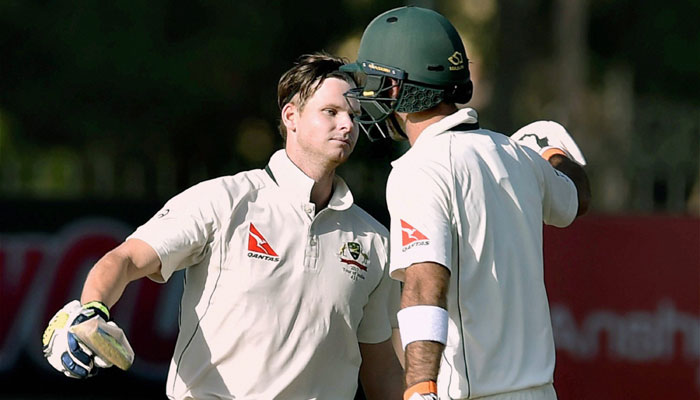 India vs Australia, 3rd Test: Steve Smith, Glenn Maxwell century stand deflates hosts on Day 1
MMNN:16 March 2017
Steve Smith continued to be India's nemesis by scoring a superb century as Australia recovered from early setbacks to reach a comfortable 299 for 4 on the first day of the third cricket Test here on Thursday.
In the eye of a storm for his 'DRS Brain Fade' during the second Test, Smith (117 batting) showed steely resolve en route his 19th Test hundred. None among the Indian bowling quartet could trouble him during the 244 balls that he faced.
Comeback-man Glenn Maxwell (82 batting) also played his role to perfection with a solid effort, adding 159 runs in 47.4 overs for the fifth wicket.
Maxwell's proficiency against spin also helped Smith to play his own game. Incidentally, this was Maxwell's first 50 plus score in Test cricket.
If it wasn't enough that bowlers had a hard day, Indian captain Virat Kohli suffered a shoulder injury while fielding and was out of action for more than one session. In Kohli's absence, stand-in captain Ajinkya Rahane's leadership lacked imagination.
Australia would certainly be looking at a total in excess of 500 with an aim to bat India out of the match during the first innings itself.
This was after Australia were precariously placed at 140 for 4 with Umesh Yadav (2/63 in 19 overs) providing a fantastic exhibition of reverse swing bowling.
The day belonged to Smith, who has now scored six Test hundreds against India in the last seven appearances. The pitch was low and slow to begin with and there wasn't much turn on offer for the Indian spin twins today.
With no help from the track, Ravichandran Ashwin (1/78 in 23 overs) and Ravindra Jadeja (1/80 in 30 overs) had nothing special in their armoury to trouble the Australian skipper, who hit 13 boundaries in his innings.
For the record, the Australian captain also completed his 5000 runs in Test cricket.
Smith came in at a time when Umesh was bowling quite well. He saw off that spell and then played all the Indian bowlers with ease.
He didn't show any hurried approach yet got the runs at a fair pace. With Maxwell hitting his share of sixes -- two off Jadeja apart from five fours --, Smith found it easier to disturb Jadeja's length.
With no rough created on either side of the wicket, Jadeja's deliveries lacked any bite whatsoever.
Ashwin got a few past the bat but the slowness of the wicket helped the batsmen adjust their footwork.
Smith reached to the second century of the series in 227 balls when he drove Murali Vijay through long-on boundary.
In the process, Smith also became third fastest batsman in 53 Tests to get to 5000 runs after Sir Don Bradman had reached the milestone in his 36th Test and Sunil Gavaskar took 52 matches to reach the landmark.
Known for his big hits in the Indian Premier League, Maxwell looked a different batsman in his measured and calculated innings.
Maxwell also curbed his trademark reverse sweep shot that had fetched him so many runs as and took 52 balls for his first boundary, a swing of the bat against a Jadeja's full length delivery.
The only time he looked beaten was on 37 when he seemed to take an edge off Jadeja but Saha dropped it behind the stumps, something that did not have an edge.
Maxwell pulled Jadeja over midwicket to bring up his maiden Test 50 with a six.
There was some comic relief when Saha chased the ball right out of Smith's legs as in the wrestle both fell down.
On 97, Smith tried to jab the ball into the vacant leg side, took an outside edge as it got stuck between his legs.
A determined Saha however tried to grab it from between his legs and in the process the duo provided a hilarious moment. Even umpire Ian Gould could not resist a hearty laugh.
India took the new ball in the 86th over but a breakthrough still eluded them.
Earlier, the Indian skipper Kohli hurt his shoulder while trying to save a boundary off Peter Handscomb at deep midwicket.
Kohli landed heavily on the fast and hard outfield of the JSCA International Stadium Complex.
Such was the impact that he had difficulty in standing up and was seen grimacing in pain, clutching his right shoulder to be rushed out of the field immediately.
Ajinkya Rahane took over the captaincy as Kohli was being treated with ice packs back in the dressing room as the Indian skipper missed the remainder of second session.
Having brokered peace with Kohli after ICC intervention following the DRS controversy in Bengaluru, Smith looked fluent in his knock on a pitch that behaved way better than he had expected.
A day after he termed it a surface with "mud rolled together" something he had "never seen before", Smith found the ball nicely coming into the bat with the odd ball staying low.
Umesh looked the most impressive bowler and the pacer gave the only breakthrough of the session when he trapped Handscomb (19) leg before with a brilliant inswinging yorker.
After Handscomb's departure, Smith found a fine ally in Glenn Maxwell for their third halfcentury-plus partnership of the innings.
Earlier, Smith won a fine toss as their openers Matt Renshaw and David Warner played with a positive intent and cruised to 50 for no loss in 9.3 overs.
But after spin was introduced at both ends in the 10th over, Ravindra Jadeja (1/49) struck in his first over with David Warner (19) offering a simple return catch to the left-arm spinner.
Renshaw's first 24 runs came only in boundaries as once he cleared a fielder the ball would race past the rope.
Seventh over and Aswhin came in with his bunny' Warner at the opposite end but without any immediate effect.
At the other end, Warner took his time and hit his first boundary after 22 balls with an elegant cover drive off Yadav.
With Warner looking to break free, Kohli employed spin attack at both ends and Jadeja was welcomed by the Aussie vice-captain with another crunching drive.
The next ball, a juicy full-toss and Warner offered Jadeja a return catch for the first breakthrough for India.
In the middle of a fine run, 20-year-old Renshaw looked to complete a third half-century in as many Tests, before falling six runs short.
Yadav produced the breakthrough before lunch in his second spell when Renshaw guided to Kohli at first slip for a soft dismissal.
Ashwin too opened his account after India brilliantly used the DRS to dismiss Shaun Marsh (2) as India struck twice in 2.4 overs before lunch.


---