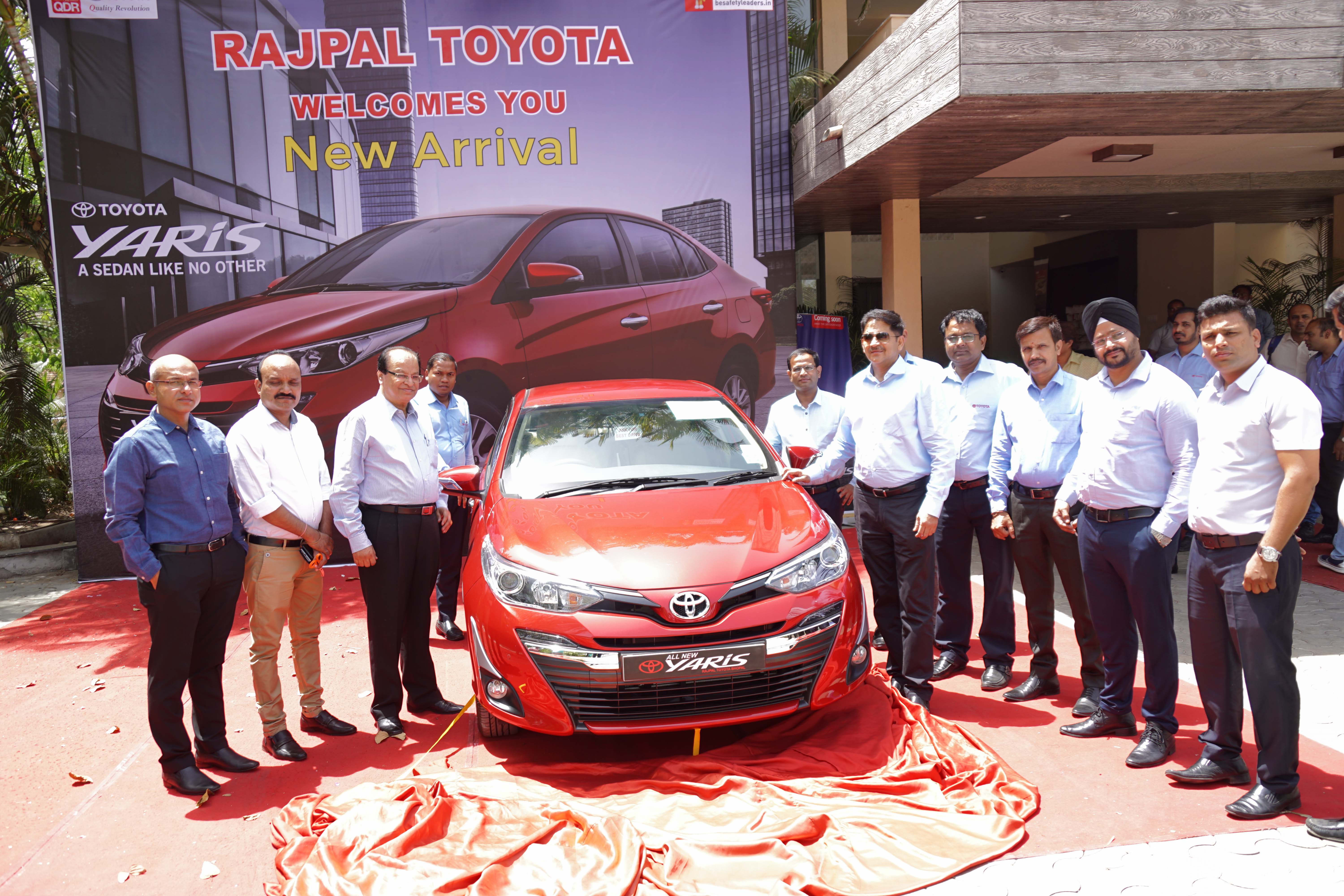 Toyota YARIS Launched At Rajpal Toyota.
Bhopal:MMNN: 1 May 2018


Bhopal, 1 May, 2018: Toyota Kirloskar Motor announced the opening of pre-launch bookings for the highly anticipated Toyota Yaris. Designed to be as advanced as it is Prestigious, the world-class sedan has garnered much appreciation ever since its unveiling at Auto Expo 2018. Customers can make their bookings with deliveries beginning from May 2018. The Toyota Yaris comes at an Introductory price in the range of ? 8,75,000/- to ? 14,07,000/-. Toyota has decided to keep the prices same across the nation. Marking Toyotas entry into the mid-size sedan segment; Toyota Yaris promises to deliver the true Toyota experience with its unique presence and advanced functions for the discerning Indian customers. Toyota Yaris built on the Toyota philosophy of QDR Quality, Durability & Reliability) offering is loaded with a wide range of best in class features:
Safety:
7 SRS airbags (SRS D+P airbags, SRS side airbags, SRS Curtain Shield Airbags (CSA) and SRS knee airbag) Anti-Lock Braking System(ABS) with Electronic Brake Distribution (EBD) Tyre-Pressure Monitoring System (TPMS) Vehicle Stability Control Front & Rear Parking Sensors All 4-wheel Disc Brakes
Comfort:
High Solar Energy Absorbing (HSEA), IR cut, Acoustic & Vibration Control Glass for Windshield & Doors for quieter cabin Power Driver Seat Roof mounted air vents with ambient illumination for rear passengers Adjustable Rear Centre Headrest 60:40 Split Rear Seats Smart Entry with Push Start Hand /Air Gesture controlled Infotainment system with Touch Screen Navigation Paddle Shift for CVT+Cruise Control
Design:
LED Line Guide in Head lamp & Tail Lamps Piano Black Interiors Waterfall design Instrumental Panel Speaking to the distinguished press person on this occasion, Mr Deepak Rajpal, Dealer Principal, Rajpal Toyota said, Toyota Yaris has already won nationwide appreciation for its class-leading features, superior comfort, top-notch quality and excellent performance. We thank our customers for such a heartening and exciting welcome for Toyotas debut in the B-High sedan segment in India. As a sedan with great individuality and intuitive functions for people who constantly seek for something better, we aim to offer quality that exceeds its class. We hope customers well accept the world class sedan Toyota Yaris for the value propositions it has to offer in the segment. Toyota Yaris will be on display across our 3S Dealership at Hoshangabad Road and our 1S Operation at Kohefiza and customers may book for the test drive immediately Mr Rajpal said he is very delighted and happy to disclose that we have received overwhelming customer response and 78 bookings received from Bhopal and adjoining area. The Yaris, which underpins Toyotas presence in the Indian car market, will be offered in a 1.5L Dual VVTi Gasoline Engine with a 7 speed CVT (Continuous Variable Transmission) or 6 speed MT (Manual Transmission) options. Catering to the emerging need for automatics in the segment, the CVT option will be made available across all trims. *Prices will be same across the country at ex-showroom level, however the final on road price may vary based on local road tax and levies. Booking amount will be Rs 50,000/-
---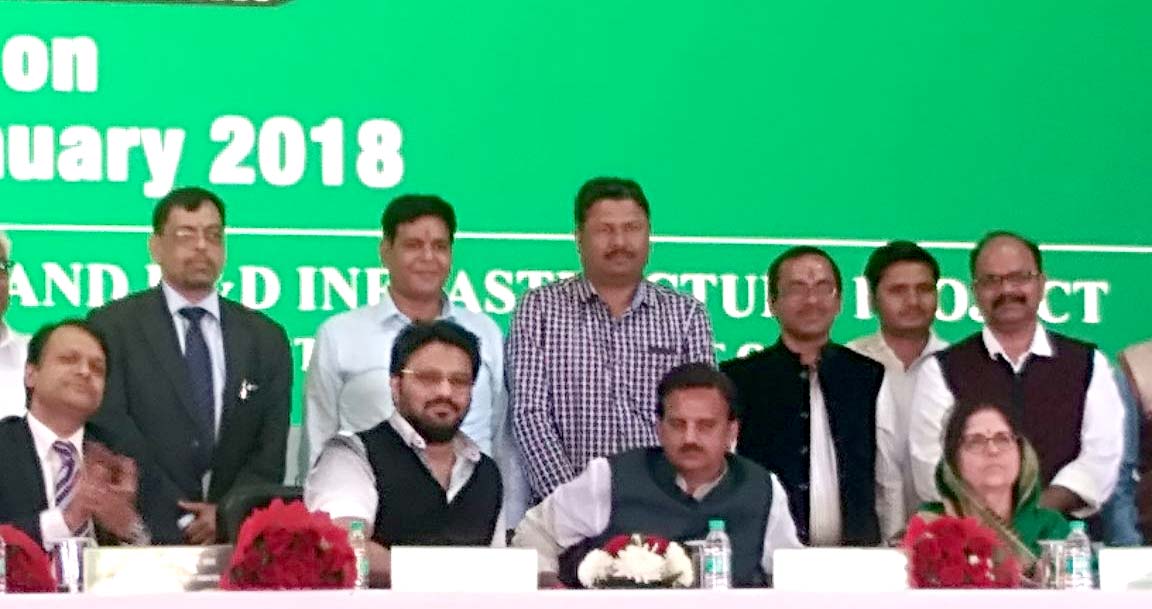 Asias Biggest Auto Testing Track is Ready in Pithampur.
Bhopal:MMNN: 28 January 2018


Union Minister of State for Heavy Industries Shri Babul Supriyo and Minister for Industry of Madhya Pradesh Shri Rajendra Shukla inaugurated the Asias biggest auto testing track in Pithampur of Dhar district on Sunday. Shri Babul Supriyo said that countrys research and development activities in the sector of automobile engineering and technology will get boost, due to the construction of auto testing track in Pithampur. He hoped that Pithampur will emerge as a hub of the automobile industry in future. Union Minister of State Shri Supriyo further mentioned that the state government has provided 4 thousand acre land to NATRiP and the National Auto Testing Track has been developed on 3 thousand acre land. Automobile units can be established by the industrialists on the remaining one thousand acre land. Shri Rajendra Shukla said that this track will prove to be a pivotal center for the development of automobile industry in the country. Industrial revolution is must to provide maximum employment opportunities to youths. He mentioned that youths of the state will get maximum employment opportunities by establishing more industries in the state. Mentioning about the infrastructure development in the state, Shri Shukla said that Madhya Pradesh is an electricity surplus state. Four lane roads have been constructed in big numbers in the recent years. Shri Shukla informed that Mahindra, Force, MAN Group Heavy Industries, Earth Moving and Construction Equipments manufacturing companies have units in Pithampur. He urged the Union Minister of State, Shri Supriyo that it will become helpful for the automobile and commercial vehicles sector of Pithampur, if testing facility of earth moving and construction equipments is made available here. The programme was also addressed by the Managing Director of Mahindra and Mahindra Shri Pawan Goenka and Chief Operating Officer of Eicher and Volvo Company Shri R.S. Sachdeva
---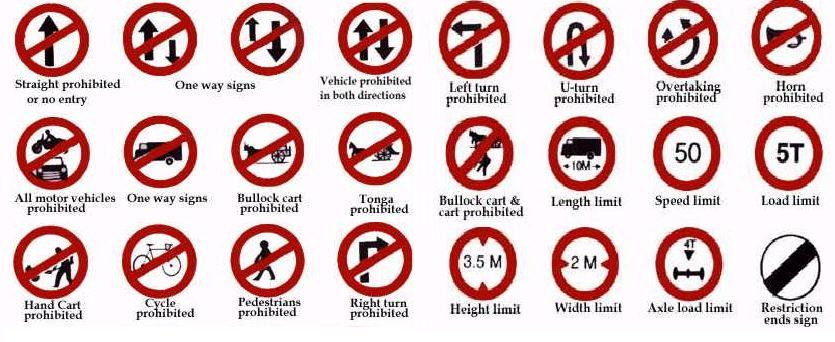 Traffic Rules on Indian Roads.

Bhopal, 03 April, 2014

This hilarious article was written by an Architect from Baan, Netherlands who spent two years in Hyderabad.
For the benefit of every Tom, Dick and Harry visiting India and daring to drive on Indian roads, I am offering a few hints for survival. They are applicable to every place in India except Bihar, where life outside a vehicle is only marginally safer.

Indian road rules broadly operate within the domain of karma where you do your best, and leave the results to your insurance company. The hints are as follows:

Do we drive on the left or right of the road?

The answer is "both". Basically you start on the left of the road, unless it is occupied. In that case, go to the right, unless that is also occupied. Then proceed by occupying the next available gap, as in chess. Just trust your instincts, ascertain the direction, and proceed. Adherence to road rules leads to much misery and occasional fatality. Most drivers don't drive, but just aim their vehicles in the intended direction. Don't you get discouraged or underestimate yourself except for a belief in reincarnation, the other drivers are not in any better position.

Don't stop at pedestrian crossings just because some fool wants to cross the road. You may do so only if you enjoy being bumped in the back. Pedestrians have been strictly instructed to cross only when traffic is moving slowly or has come to a dead stop because some minister is in town. Still some idiot may try to wade across, but then, let us not talk ill of the dead.

Blowing your horn is not a sign of protest as in some countries. We horn to express joy, resentment, frustration, romance and bare lust (two brisk blasts), or, just mobilize a dozing cow in the middle of the bazaar.

Keep informative books in the glove compartment. You may read them during traffic jams, while awaiting the chief minister's motorcade, or waiting for the rainwaters to recede when over ground traffic meets underground drainage.

Occasionally you might see what looks like a UFO with blinking colored lights and weird sounds emanating from within. This is an illuminated bus, full of happy pilgrims singing bhajans. These pilgrims go at breakneck speed, seeking contact with the Almighty, often meeting with success.

Auto Rickshaw (Baby Taxi): The result of a collision between a rickshaw and an automobile, this three-wheeled vehicle works on an external combustion engine that runs on a mixture of kerosene oil and creosote. This triangular vehicle carries iron rods, gas cylinders or passengers three times its weight and dimension, at an unspecified fare. After careful geometric calculations, children are folded and packed into these auto rickshaws until some children in the periphery are not in contact with the vehicle at all. Then their school bags are pushed into the microscopic gaps all round so those minor collisions with other vehicles on the road cause no permanent damage. Of course, the peripheral children are charged half the fare and also learn Newton's laws of motion en route to school. Auto-rickshaw drivers follow the road rules depicted in the film Ben Hur, and are licensed to irritate.

Mopeds: The moped looks like an oil tin on wheels and makes noise like an electric shaver. It runs 30 miles on a teaspoon of petrol and travels at break-bottom speed. As the sides of the road are too rough for a ride, the moped drivers tend to drive in the middle of the road; they would rather drive under heavier vehicles instead of around them and are often "mopped" off the tarmac.

Leaning Tower of Passes: Most bus passengers are given free passes and during rush hours, there is absolute mayhem. There are passengers hanging off other passengers, who in turn hang off the railings and the overloaded bus leans dangerously, defying laws of gravity but obeying laws of surface tension. As drivers get paid for overload (so many Rupees per kg of passenger), no questions are ever asked. Steer clear of these buses by a width of three passengers.

One-way Street: These boards are put up by traffic people to add jest in their otherwise drab lives. Don't stick to the literal meaning and proceed in one direction. In metaphysical terms, it means that you cannot proceed in two directions at once. So drive, as you like, in reverse throughout, if you are the fussy type. Least I sound hypercritical; I must add a positive point also. Rash and fast driving in residential areas has been prevented by providing a "speed breaker"; two for each house.

This mound, incidentally, covers the water and drainage pipes for that residence and is left untarred for easy identification by the corporation authorities, should they want to recover the pipe for year-end accounting.

Night driving on Indian roads can be an exhilarating experience (for those with the mental makeup of Chenghis Khan). In a way, it is like playing Russian roulette, because you do not know who amongst the drivers is loaded. What looks like premature dawn on the horizon turns out to be a truck attempting a speed record. On encountering it, just pull partly into the field adjoining the road until the phenomenon passes. Our roads do not have shoulders, but occasional boulders. Do not blink your lights expecting reciprocation. The only dim thing in the truck is the driver, and with the peg of illicit arrack (alcohol) he has had at the last stop, his total cerebral functions add up to little more than a naught. Truck drivers are the James Bonds of India, and are licensed to kill. Often you may encounter a single powerful beam of light about six feet above the ground. This is not a super motorbike, but a truck approaching you with a single light on, usually the left one. It could be the right one, but never get too close to investigate. You may prove your point posthumously. Of course, all this occurs at night, on the trunk roads. During the daytime, trucks are more visible, except that the drivers will never show any Signal. (And you must watch for the absent signals; they are the greater threat). Only, you will often observe that the cleaner who sits next to the driver, will project his hand and wave hysterically.

This is definitely not to be construed as a signal for a left turn. The waving is just a statement of physical relief on a hot day.

If, after all this, you still want to drive in India, have your lessons between 8 pm and 11 am-when the police have gone home and The citizen is then free to enjoy the 'FREEDOM OF SPEED' enshrined in our constitution.

Having said all this, isn't it true that the accident rate and related deaths are less in India compared to US or other countries!!? ?
---
If you have, why dont you wear it Home Minister gets helmet worn

Bhopal: November 15, 2014
Home and Jail Minister Shri Babulal Gaur himself put helmet on the head of a two-wheeler rider at Roshanpura tri-section here today. Shri Gaur was inspecting traffic arrangements at Roshanpura tri-section when two-wheeler rider Shri Ramphal arrived. While giving toffee to Shri Ramphal, Shri Gaur asked him to wear helmet. On this, the two-wheeler rider said that helmet is fastened in the rear of the vehicle. Shri Gaur said that helmet placed on the motor-cycle will not save his head. It will ensure safety only when worn. Saying this, Shri Gaur made the motor-cycle rider wear helmet in front of him. Shri Gaur also asked a number of two-wheeler riders who were not wearing helmet to wear helmet. He also appreciated those wearing helmet by giving toffees to them. Shri Gaur had visited Roshanpura tri-section to launch Traffic Awareness Fortnight in all metro cities of the states from November 14. He also inaugurated the newly constructed traffic police chowkie by opening up attractive signage put up by traffic police displaying traffic rules. Shri Gaur said that citizens are being advised to wear helmet while riding two-wheelers, do not talk on mobile while riding and follow traffic rules. He said that awareness campaign launched by the traffic police since last year has yielded encouraging results. Helmet-wearing has saved lives of a number of persons. DSP Traffic Shri Mahendra Jain and other officers were present on the occasion.
---
AMW expands footprint in Bhopal
Appoints Ananya Automobiles as Dealer in Bhopal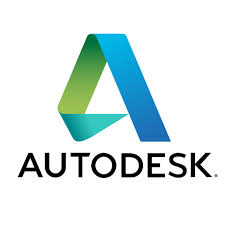 Bhopal, March 13, 2014
Indias third largest heavy commercial vehicle manufacturer, AMW Motors Ltd. (AMW) announced the appointment of Ananya Automobiles as its dealer for Bhopal, Madhya Pradesh. The new facility will provide customers a full range of services including vehicle sales, financing assistance, maintenance and repair, spare parts support including a 24X7 call centre. Mr. A. Ramasubramanian, President, AMW and Mr. Gagan Gupta, Managing Director, Ananya Automobiles inaugurated the facility.

Ananya Automobiles is part of Ananya Engineering, which has been in the business of construction for over 35 years. The Company territory for AMWs products covers Guna, Rajgarh, Ashok Nagar, Vidhisha, Bina, Sehore, Raisen, Hoshangabad, Harda and Betul. The region boasts of some large industrial projects like GAIL, Bina refinery, thermal and solar power plants, coalmines, solar power projects and numerous dams, highway and road construction projects. The Governments thrust on strengthening the infrastructure in the State has resulted in the award of new projects in power, irrigation and highways and also a new coach factory in Sehore.

Mr. A. Ramasubramanian, while inaugurating the new facilities said, Bhopal is one of Indias fastest growing cities and the state of M.P. offers tremendous growth opportunities for AMW. With an excellent state road network and several new projects coming up, we see bright prospects for our haulage and other vehicles and look forward to a fruitful partnership with Ananya Automobiles for the benefit of transport operators and contractors in the region.

Ananya Automobiles has a comprehensive service and workshop facility in Bhopal, supported by outlets in the regions and has been dealing in AMW vehicles for some months. The Company has a strong position in this market with a significant market share in Tipper segment and AMW is confident that it will expand the business with above industry growth rates.

Mr. Gagan Gupta said, We always focused on customer satisfaction by delivering value for money products and services and completing projects in time. We are confident of fulfilling the trust imposed in us by AMW and are committed to be an active partner in the Companys growth.

AMW has 123 dealerships and over 1500 touch points across India. This network includes sales and service centres, authorized service outlets, mobile vans, workshops and a 24X7 helpline called 'AMW SEVA' which ensures a rapid response to customer needs.
---
One day Driver Training Program on Soft Skills and Safety
Empowering Drivers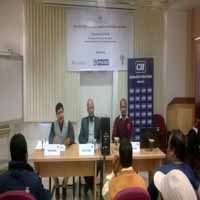 22nd December 2013, Sunday, 1030 1300 hrs,
Permali Wallace Private Limited, Hoshangabad Road, Bhopal

CII has organized One Day Driver Training Program on Soft Skills and Safety Empowering Drivers in association with Scientech Technologies Pvt Ltd at Permali Wallace Pvt Ltd.

Grooming drivers will help in image building and while returning home passenger/guest/tourist will have positive impression in mind. This training program is designed to train drivers in soft skills, teach them the tenets of customer service and instill in them a sense of dignity. Education and training on punctuality, attitude, cleanliness (both personal and vehicles hygiene), patience, courteousness and customer service is most important.
There are all types of Drivers on the road; they are supposed to be skillful, confident and responsible. Encouraging soft skill training ultimately promotes defensive driving and thus safe driving. Also, focus on soft skills will encourage respect for traffic signal and road safety.

The Objective of this training program is to improve the overall quality of the drivers. It is a very important step in creating the right image of the industry/country that they are representing as they are the first one to interact with the guests. Small things like wishing good morning or smiling and wearing clean clothes make a lot of difference in the passengers attitude and helps drivers earn respect for their work. A driver needs to know how to control his emotions, how to behave with the guests while driving and to prevent any odd situation occurring. Some drivers have good driving skills, but their soft skills may be poor which may affect their driving.

The training was aimed at Drivers from cab companies, car rental agencies, tourist transport companies, government agencies, hotel and private car owners and other such organizations.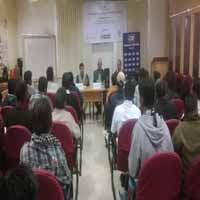 Faculty Profile:

Captain Vishwaranjan Prasad Singh is an Ex-Army Officer (Captain). He is Promotor and Director of Vasudha Group and World Wide Security Organisation. Also State Convenor & National Level Board Member of Credibilty Alliance, Chief functionary of Saharamanch, State President – Central Association of Private Security Industry (CAPSI), Regional Vice Chairman of Confederation of NGO's of Rural India (CNRI), MP Chapter. He is promoter and associate of various Cooperative Societies also.

Mr Atul Pachori is working with Sahara Manch, Bhopal as Project Coordinator. He deals with skill development training for SHGs members, at four district Guna, Panna, Sidhi and Singroli under Promotion and capacity building of SHGs technical training programme of MPRAF through CRISP, Implementation of three BRC (Block Resource Centers) of Madhya Pradesh Government at Sagar, Tikamgarh and Sehore (Budni), Implementation of Special SGSY project in 9 Districts of Madhya Pradesh, (Vocational Training and Placement Programme for BPL youth). SHG formation activities at District Raisen, Hoshangabad through NABARD.
---
Car launch
Volkswagen launched its hatchback car Polo GT,TDI. General Manager of Volkaswagon Indore Anoop Tiwari informed that ex-showroom price of this car is Rs 8,27,559 in Indore and it is available for fest drive aat Shirani Motors, Lasudia, Dewas Road.
---
Tata Launches 8 Upgraded Passenger Vehicle Models
PUNE, June 25,2013 : In a bid to rev up sagging sales, Tata Motors on Wednesday launched eight upgraded models of its different passenger vehicles, in cluding a CNG version of its entry level small car Nano. The company has also introduced new CNG versions of the hatchback Indica and entry level sedan Indigo, along with refreshed versions of the two models in diesel options.
It also introduced refreshed models of its sports utility vehicle Safari Storme and utility vehicle Sumo Gold. The Nano, Indica and Indigo variants, including CNG, are ready for shipments.
---
Honda launches personal compact scooter Activa-I
Chennal, June 13,2013 : Scooter market leader Honda Motorcycle & Scooter India (HMSI), which has a 50% share of the automatic scooter segment in India, on Wednesday launched its first 110cc personal compact scooter offering - Activa-I.

The Indian automatic scooter segment can be divided in 3 broad categories - moto scooter; family scooter and personal compact scooter; Till date, Honda was present in only the first 2 categories and with the new Activa-I, it has now entered the personal compact category which contributes almost 25% of automatic scooter sales in India.

In the personal compact category, customers want an automatic scooter for daily commute which is lightweight, compact and easy to handle yet comfortable for both genders, 'Thus was developed Activa-I which offers features like the combi brake system (which reduces braking distance by 24% compared to conventional brakes), tubeless tyres, maintenance free battery, viscous air filter, comfortable seating posture and maximum storage space of 18 literes.

The 109 cc 4-strije aur cooled engine come with the Honda Eco Technology to combine improved combustion, reduced friction and optimized transmission leading to a mileage of 60kmpl, the company said in a statement.

The scooter cranks out 5.83kw (8 BHP) power with a torque output of 8.74Nm@5500 RPM. Activa-I comes in 4 colours - beige metallic, pearl sunbeam white, alpha red metallic and purple metallic, It's priced at Rs. 44,200 ( ex-showroom, Delhi ) and will be available for sale across India by end of June 2013.

Keita Muramatsu, president & CEO, HMSI, said "The automatic scooter segment's contribution to overall two-wheeler sales in India has grown exponentially from 14% in 2009-10 to 21% today - indicating the robust demand in this segment"
---
Audi rolls out wireless computer mouse
Glam up your work desk with Audi Computer mouse in a sculpted Audi car body

Priced at INR 5,599/-
Available in grey colour with USB interface (1.1 or 2.0)
2.4 Ghz technology with high-resolution 2000 dpi sensors
Minimum operational range of 6 meters
Audi computer mouse is available for sale at all authorized Audi dealerships in India


Bhopal & Indore, June 10, 2013: Audi, the German luxury car manufacturer, today introduced its wireless computer mouse. With optimum comfort guaranteed, the computer mouse is in the shape of a stylized Audi vehicle and is available at all Audi authorized dealerships across India. An ideal mix of sportiness, sophistication and progressiveness, the computer mouse has reliable and receiver free wireless connection.

Now, Audi enthusiasts will not only drive their favourite luxury brand to work, they can have it on their work stations too and manoeuver their PC in style with a wireless computer mouse based on Audi cars. It has a sleek design and is luxurious from the first touch. Suitable for home or office, this delightful computer mouse lets you drive your computer or laptop by truly displaying the brands philosophy of Vorsprung durch Technik. Audi enthusiasts can bond with the brand on a more personal level and work on their computers with utmost precision and comfort with this computer mouse. Audis range of sporty merchandize is apt for Audi fans who want to go a step ahead in their association with the brand, said Mr. Michael Perschke, Head, Audi India.

Sculpted Audi car body from the Audi design studio, the Audi Computer Mouse features 2.4 Ghz technology with scroll wheel and high-resolution 2000 dpi sensor with a minimum range of 6 meter. The Audi computer mouse is compatible with PC or Mac and will be available in the Indian market for INR 5,599 in grey colour with USB interface (1.1 or 2.0).

Other exclusive merchandize available in India across all dealer networks include high-end Classic Chronograph watches, sophisticated messenger bags, sports bags, travel bags, backpack, stylish garment bag and Audi R8 USB memory stick.
---
Audi India records an impressive growth of 57.42 % in May
Registers strong growth of 24.8% YTD
710 units sold in May 2013 (+57.42%)
4096 units sold from January to May, 2013 (+24.8%)
Opens 26th world-class Audi showroom in India: Audi Bhubaneswar
Plans to expand network to 34 dealerships across India by end of this year
Audi sportscar experience travels to Bhubaneswar & Delhi after a successful run in Pune & Goa
Audi maintains its leadership position in luxury SUV segment in India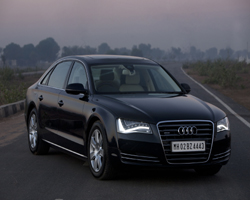 Bhopal & Indore, June 04, 2013 Audi, the German luxury car manufacturer continued its successful course in India with yet another remarkable month. With 710 units sold in May 2013, Audi India clocked a growth of 57.42% over the same period last year (May 2012: 451 units). For the period January to May 2013, the brand with the four rings grew by 24.8%, delivering 4096 units as compared to 3282 units during January to May 2012.

2013 is proving to be a great year for Audi in India. Not only are we achieving spectacular growth month on month, we also achieved market leadership in the luxury car segment in India. It is now important to sustain this momentum to reinforce our leadership and I am confident that we will achieve our sales target of 10800 units (+20%) by the end of this year. At Audi, we have demonstrated over the past 6 years how to delight customers through technology and highly innovative concepts that are in line with our philosophy of Vorsprung durch Technik. Today, we have emerged as a dynamic and visionary brand with cars that exemplify sportiness, progressiveness and sophistication. All this gives us the confidence to continue to expand our innovative product range, dealer network and introduce some unique engagement initiatives for our customers and prospects. said, Mr. Michael Perschke, Head, Audi India.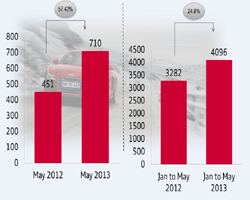 At Audi, we have always been at the forefront of offering our customers a luxurious and sporty driving experience. After Delhi and Mumbai, we rolled out the Audi sportscar experience in Pune and Goa this month where our customers got an opportunity to experience the sporty range of our cars. Audi sportscar experience will now travel to Bhubaneswar and Delhi, added Mr. Perschke.

Audi has continued with its product and dealership expansion strategy in 2013. The company has already opened three showrooms in Mumbai South, Lucknow and Bhubaneswar and introduced to the Indian market, the new Audi Q5, new Audi R8, the 2.0 TFSI variant of Audi Q3 and the Audi R8 V10 plus. Recently, the company also introducedthe special edition Audi A6.

Recently, Audi celebrated the anniversary of one of its most popular SUVs - Audi Q3 with an innovative and special finance offer on the first 100 units to be booked starting 03rd June, 2013. Keeping up with its unique marketing initiatives, the No. 1 luxury car maker reached out to its enthusiasts for not only making Audi Q3 the most successful car in its segment but also making Audi India the No. 1 luxury car brand in India. The scheme offers customers an opportunity to buy their favorite SUV at monthly installments of INR 35,400 onwards and a down payment of INR 6 lakh only.

AUDI AG started the second quarter with further sales growth. In April, the Ingolstadt-based company sold around 133,500 cars, representing an increase of 6.6 percent compared with the prior-year month. Since the beginning of this year, around 503,000 customers in total have decided in favor of an Audi a growth of 6.7 percent. This is also the first time that Audi exceeded the threshold of half a million deliveries after just four months.

Audi India plans to expand its network to 34 dealerships by the end of 2013 from its existing 26 centers. The company opened new showrooms in Mumbai South, Lucknow and Bhubaneswar this year. Last year saw the opening of world-class Audi showrooms in Raipur, Kanpur, Goa, Navi Mumbai, Coimbatore, Delhi West, Nagpur and Bhopal. Further developments include Noida and Vadodara among others.

The Audi model range in India includes the Audi A4, Audi A6, special edition Audi A6, Audi A7 Sportback, Audi A8L, Audi Q3, new Audi Q5, Audi Q7, Audi S4, Audi RS5 Coupe, Audi TT Coupe, the super sports car new Audi R8, Audi R8 Spyder and the Audi R8 V10 plus available across the country: in Ahmedabad, Bengaluru, Bhopal, Bhubaneswar, Chandigarh, Chennai, Coimbatore, Delhi South, Delhi West, Goa, Gurgaon, Hyderabad, Indore, Jaipur, Kanpur, Kochi, Kolkata, Lucknow, Ludhiana, Mumbai South, Mumbai West, Nagpur, Navi Mumbai, Pune, Raipur and Surat.
---
Audi Q3 SUV of the Year turns 1; Audi celebrates with a special offer on 100 units for enthusiasts
1850 Audi Q3s sold in less than a year
Audi Q3 is the most awarded luxury SUV in India
Brought the Audi Q-Life to younger enthusiasts
Special and innovative finance scheme on 100 units to celebrate first anniversary of the SUV in India
Down payment of INR 6 lakh and EMIs as low as INR 35,400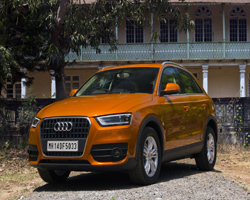 Mumbai, June 3rd, 2013 Audi, the German luxury car manufacturer celebrated the anniversary of one of its most popular SUVs Audi Q3 with an innovative and special finance offer on the first 100 units to be booked starting today. Keeping up with its unique marketing initiatives, the No. 1 luxury car maker reached out to its enthusiasts for not only making Audi Q3 the most successful car in its segment but also making Audi India the No. 1 luxury car brand in India. The scheme offers customers an opportunity to buy their favorite SUV at monthly installments of INR 35,400 onwards and a down payment of INR 6 lakh only.

The youngest member of our family turned 1 today and it has been one special year for us. We are the market leaders in the luxury SUV segment and the Audi Q3 further consolidated that position for us. It is the only luxury SUV to garner 500 bookings in mere 5 days of its launch. So far we have sold 1850 units of Audi Q3. We are celebrating its anniversary with a very special offer for the first 100 Audi Q3 enthusiasts who want to own a slice of the QLife offered by Audi Q3. The success of the Audi Q3 in India and globally drives home the point that Audi is always at the forefront of producing cars that are dynamic, technologically advanced, fun to drive and that embody the brand philosophy of sportiness, progressiveness and sophistication, said, Mr. Michael Perschke, Head, Audi India.

With ever increasing customer groups demanding luxury mobility in a compact form, Audi Q3 led the way for the Four Rings to enter a new segment in India as a true compact luxury SUV. The Audi Q3 is a sporty, efficient and versatile urban vehicle. Every aspect of the Audi Q3 showcases Audi technology the body, the drivetrain, the chassis and the assistance and multimedia systems and of course it has quattro. In fact, it is the only compact SUV in its segment that offers quattro. These qualities make it an apt choice for the younger customer. Audi Q3 is an entry to the Q life a life of excitement, glamour and glitz, added Mr. Perschke.

Audi offers various attractive finance schemes across its model range in India. Audi Q3 is available in two engine options with 2.0 TFSI and 2.0 TDI starting at INR 28,08,000 (ex-showroom Maharashtra) onwards.

Audi has continued with its product and dealership expansion strategy in 2013, having already opened three showrooms in Mumbai South, Lucknow and Bhubaneswar and having further strengthened its product portfolio with three new product launches new Audi Q5, new Audi R8 V10, the Audi R8 V10 plus; and also one new engine variant of the hugely popular Audi Q3 the Audi Q3 2.0 TFSI. The company has also introduced the special edition Audi A6.

Audi India plans to expand its network to 34 dealerships by the end of 2013 from its existing 26 centers. The company opened new showrooms in Mumbai South, Lucknow and Bhubaneswar. Last year also saw the opening of world-class Audi showrooms in Raipur, Kanpur, Goa, Navi Mumbai, Coimbatore, Delhi West, Nagpur and Bhopal. Further developments include Noida and Vadodara among others.

The Audi model range in India includes the Audi A4, Audi A6, special edition Audi A6, Audi A7 Sportback, Audi A8L, Audi Q3, new Audi Q5, Audi Q7, Audi S4, Audi RS5 Coupe, Audi TT Coupe, the super sports car new Audi R8, the new Audi R8 Spyder and the Audi R8 V10 plus available across the country: in Ahmedabad, Bengaluru, Bhopal, Bhubaneswar, Chandigarh, Chennai, Coimbatore, Delhi South, Delhi West, Goa, Gurgaon, Hyderabad, Indore, Jaipur, Kanpur, Kochi, Kolkata, Lucknow, Ludhiana, Mumbai South, Mumbai West, Nagpur, Navi Mumbai, Pune, Raipur and Surat.
---
Chevrolet Beat diesel likely to hit Indian roads this month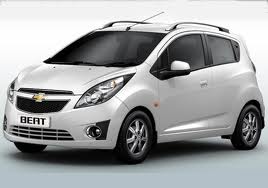 With diesel selling at a significant 33% lower than petrol, most car companies look eager to cash in on the price difference between the fuels by launching diesel models in the Indian market. Among these is General Motors which plans to unveil the Chevrolet Beats diesel version this month.

The car will be powered by a newly developed 1L, 3 cylinder diesel engine. If true, this will set it apart from other diesel run models in the country that come fitted with a 1.2 litre engine.

The engine will have a peak torque of 140 Nm @ 1,750 rpm and low-end peak torque of 100 Nm @ 1,250 rpm.

According to ARAI, the vehicle will deliver a mileage of 23.5 kmpl. Keeping in mind the price of Beats petrol variant, which was launched in 2010, the price of the car is estimated to be around Rs 4 lakh.

Production of the diesel engine has been on in Talegaon in Maharashtra since June 2011.

Diesel cars have seen a remarkable jump in popularity in India over the past few years, and have become the fastest way for auto companies to rule the number game. For instance, earlier in the year the Maruti Suzuki SX4 diesel was launched with a price tag of Rs 7.74 8.62 lakh a move that saw its sale zoom ahead.

Overall, the fast-growing dominance of diesel run vehicles in India has seen car sales numbers getting dramatically altered.

The most notable example is the steady loss of market share by cars such as Honda City that were once bestsellers. Once the undisputed ruler in the sedan segment, the absence of a diesel variant saw the City lose out to rivals that were available in diesel options.
---
Force Motors Hopes That Its Suv Will Be A Game Changer For The Company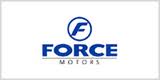 Force Motors has christened its upcoming SUV as Force One and has confirmed that the SUV will be launched within a months time. Force Motors has also revealed a new logo for its passenger vehicle division.

Better known for its basic and utilitarian products in the commercial vehicle space, Force wants to break into the passenger car market and is developing an all-new vehicle aiming to do just that. Though the product hasnt been revealed yet, the spy shots indicate that the Force SUV is based on the Foday Guangdong Explorer III, a little-known Chinese SUV. Force Motors is understood to have bought the tooling for the body while the interiors are sourced from Thailand.

The company hasnt officially revealed the pictures of the SUV, but as seen from the spy pictures, the Force Ones boxy shape isnt at all appealing and falls far short of the styling standards we have come to expect.

The body on frame chassis is made of robust C-in-C construction and suspended with coil springs in the rear and a torsion bar set up in the front. However, at the heart of this vehicle is the Mercedes OM 611 which develops 140bhp and 35kgm of torque via a five-speed manual transmission.

This 2.2 litre common-rail turbo-diesel is the same unit that powered the W210 E-class when it was first launched in 2000; though this engine is now a generation old, it still meets the latest Bharat Stage IV norms and promises better performance and refinement than homegrown engines from Mahindra and Tata. Approximately a year later, the SUV will be offered as a four wheel drive option. The SUV will be launched with a price tag ranging from Rs 10-12 lakh.
---
Ducati Announced Launch of Diavel in India
Ducati has become all time favourite of bikers indisputably. Seeing the craze of youth and also to refurbish countrys biking culture, Ducati India inaugurated its first showroom in Bangalore with a 3S facility.

The brand new Ducati Diavel can be said the most innovative bike so far, as it will unveil a new concept on motorbike. India has become a potential market for bikes, as the economy is rising at a fast pace. The CEO of Ducati India, Ashish Chordia, says With Indias appreciation of luxury bikes and the opening of this showroom bike lovers can now experience what riders across the world have experienced for over a century. Also the facility will offer bikers everything they need to enjoy their Ducatis, including latest model range, technical support, parts accessories and apparels.

Also with the launch, Ducati unveiled the spectacular Ducati Diavel, which is without any doubt, the most exciting innovation because it represents a new concept of motorcycle.

The company manufactures in six markets segments that differ in their technical and design features. It sells bikes in 80 countries of the world with focus on the European market, North America and Japan market. If you take a glance at its fame, then you would be amazed to know that Ducati has won fourteen of the last seventeen World Superbike championship titles. Along with that in 2007, it won both the Constructors and Riders world titles.

So now, this world champion is expanding its wings in Indian motorbike market. T is loaded with 1198cc engine Testastretta 11 Desmodromic liquid-cooled L-Twin and 4 valves per cylinder. It generates a power of 162bhp at 9,500rpm and its torque is 127.5Nm at 8,000rpm. It features Mitsubishi electronic fuel injection system, Mikuni elliptical throttle bodies with Ride by Wire.

It is a naked bike because it is essential, light and agile; a cruiser because it is imposing and also comfortable with a passenger; and a sports bike because it has a powerful heart, muscles, and levels of performance that take your breath away, says Mirko Bordiga, CEO Ducati Asia Pacific.

Indian motorbike market has seen successful stories of luxury bikes, so Ducati Diavel can expect a warm welcome.
---
Naino bookings were nearly Rs 2,500 crore

The bookings were double of allotted number of cars for delivery. Fully paid bookings were nearly Rs 2,500 crore, the company said. Out of the total bookings, 70 per cent were financed and the rest on application through cash payment. About 4,000 cash bookings were made online through www.tatanano.com, it said. Out of the three variants of Nano, the base model Nano Standard accounted for 20 per cent, mid-range Nano Cx 30 per cent and the top end Nano Lx getting 50 percent of the booking. The bookings for Nano started on April 9 and closed on April
---
Hyundai launch i20 diesel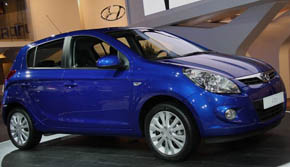 "Hyundai plans to introduce at least two new products in the Indian market annually for the next couple of years. The i20 diesel variant would be the next in line with launch scheduled for later in 2009."
The company is looking to enhance its share in the 10 lakh-units Indian car market through newer products. India will play an important role in the Asian market. Our global target is to reach a six million (60 lakh) units capacity by 2013 (Hyundai and Kia plants combined) . According to industry forecasts the Indian market will grow to about 15 lakh units by 2012-13.
---
Tata Nano launched in three variants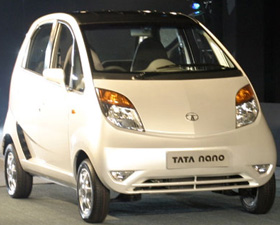 The three trim levels and their key features available at launch are: Tata Nano Standard (BSII and BSIII): The standard version, in three colour options, single- tone seats, and fold-down rear seat; Tata Nano CX (BSII and BSIII): In five colour options, with heating and air-conditioning ( HVAC), two-tone seats, parcel shelf, booster-assisted brakes, fold-down rear seat with nap rest;
Tata Nano LX (BSIII): With the features of CX plus complete fabric seats, central locking, front power windows, body coloured exteriors in three premium colours, fog lamps, electronic trip meter, cup holder in front console, mobile charger point, and rear spoiler. Many of these features are not available on current entry-level small cars in the country .
---
Mercedes-Benz luxury SUV M-Class

The New M-Class offers a high level of on-road refinement. It presents a state-of-the-art 7 speed Automatic transmission (7G-TRONIC), a height adjustable air suspension (AIRMATIC), an Exterior Sports Package featuring 19 inch alloy wheels, and available luxurious leather interior with burr walnut accents. Furthermore, it offers excellent off-road capabilities. It features the famous 4MATIC permanent all-wheel drive system with a start-off assist & a Downhill Speed Regulation (DSR).
Mercedes-Benz India has announced the launch of its popular SUV, the M-Class. It will be available in two engine choices: the ML 320 CDI (featuring a high-torque diesel engine) and the ML 350 (powered by a high output gasoline engine). The New M-Class also offers exciting engine choices - two V6 engines- high torque Diesel engine (ML 320 CDI) with 535NM of torque and another high output Gasoline engine (ML 350) with 272 horsepower. While ML 350 is priced at Rs. 53.77 lakh,ex-showroom Mumbai, ML 320 CDI is priced at: Rs. 54 lakh, ex-showroom Mumbai.
---
Suzuki 660cc Cervo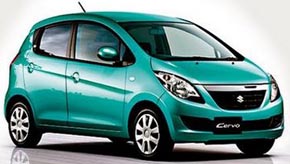 Suzuki Motor Company (the parent company) has recently launched a mini car named Cervo in Japan, which is powered by a 660cc engine offering 54 bhp. The high- end version is powered by a three-cylinder turbocharged 50-horsepower 660cc engine. The model Cervo meets Japan's 4-star emission standards and exceeds the 2010 fuel economy standards by about 10 per cent
Earliear launch of Tata Nano, Maruti had denied any plans of manufacturing an ultra low cost car that could compete with Tata's car and refuted media reports of a possible price cut on its flagship Maruti 800 with a stripped-down version. Maruti aims to launch this car in India in the next few years. As the company is tightlipped about the model, the exact cost could only be ascertained once the car is launched. Maruti Suzuki is planning a similar segment car. But the skeleton is expected to come out of the closet as unofficial reports state that soon a car priced in the range of Rs. 1.50-2.50 lakh christened 'Cervo' will be rolled out by the India's largest passenger vehiclemaker the country.
---
SURANA MOTORS: A Milestone In Auto-Mobile
SURANA MOTORS, a well-known Authorized dealer in Automobile sphere is situated at Koh-e-Fija. It started giving Two-wheeler services from 26 January of this year itself & in this very short span of time; it has led the sale of Honda scooters to a remarkable position. It has recently brought out ETERNO, a 150 CC and 4-stroke scooter, which is being liked much by the people. It costs its customers Rs. 30,950 that is relatively less than its other competitive counterparts available in the Market. ETERNO is also available in four different colours.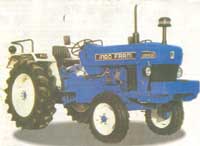 Indians Flock To Indo-Farm Tractors
For its Fuel-Saving & strong engines manufactured by a well-known company of Poland, Indo-Farm tractors of Indo-Farm Co. are proving the heart-winners to the Indian Agriculturists. In conformity with a notification issued by the company through press, it has set a record of an overall sale of Rs. 17 Lakhs tractors. According to the notification, five attractive models of the tractor are also available in 16 states. There are 45 authorised dealers of the Company.

NEXT