Markets come alive with 10 Day long Ganesh-Utsav celebrations starts from Ganesh Chaturthi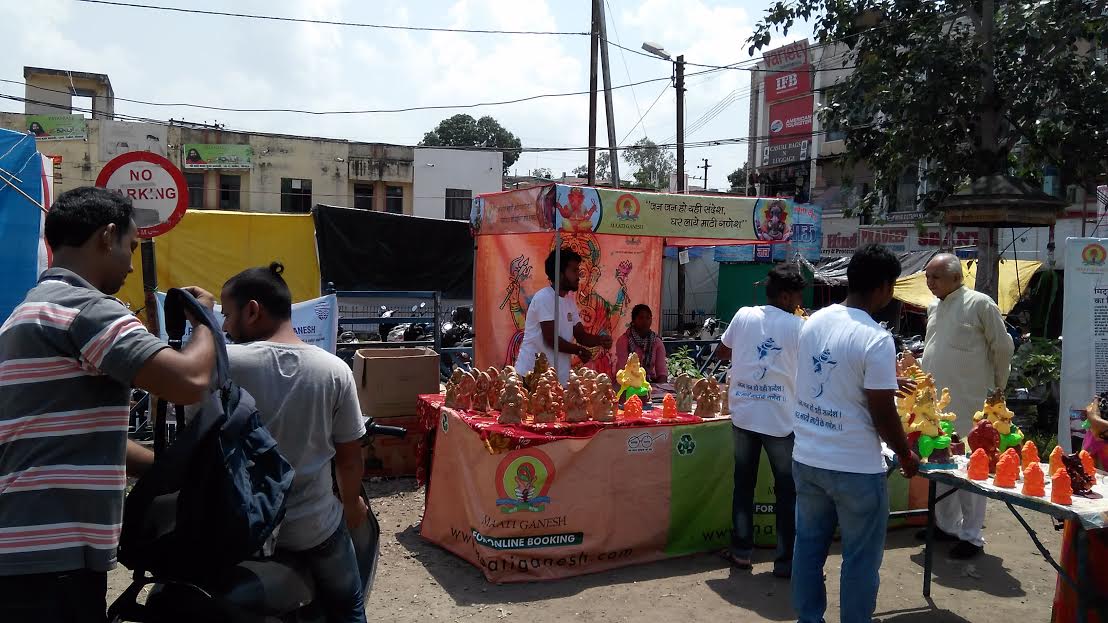 Bhopal:MMNN: 5 Sept. 2016

10 - Day long Ganesh Utsav celebrations starts from Ganesh Chaturthi all over India.Ganesh pandals have been decorated with beautiful Idols all over the city.
State capital Bhopal is ready to celebrate the Ganesh Utsav with joy and fervor. Daily Ganesh Aarti and prasad attracts the devotees towards the Ganesh pandals.
During the 10 - day festival various cultural programme are also arranged by the Residential campus and Pandals.
The festival will end on Ananth Chaturthi with the immersion of Ganesh idols.


---
Bhopal twins as Hindi authors enter Limca Book of Records

Our correspondent 17 Feb. 2016, Bhopal

Bhopal twins Abhishek and Anuj Khare have made it to Limca Book of Records in the category of twin authors to be published in Hindi. With this record, they have become possibly the only such twin brothers in the country to be published Hindi authors as well.
Aged 43, Abhishek is a career counsellor and civil services coach while brother Anuj is a writer and journalist. The twins have had five books published till date - three by Abhishek and two by Anuj.
Books by Abhishek are Diva MP Samanya Adhayan (1998), Kamyabi - 30 Dinon Main (2004) and Career Samadhan (2008), while books by Anuj are Chillar Chitan (2009) and Param Shredhya Main Khud (2013) as per the Limca official website.
This, however, is not the only feat by the duo. In 2003, they had made it to Limca for being the only registered Twins Club in the country. Currently, the club has 80-odd members.
Abhishek said, "We tried for Limca book of records last year as well without success. But this year, we were fully prepared with supporting documents which earned us the feat."

---
Women harassed at Kaliasot dam, moped set ablaze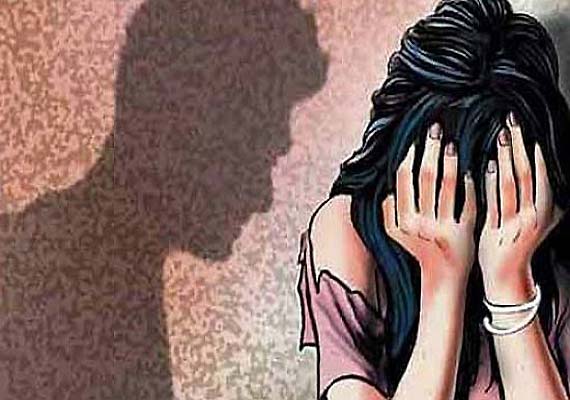 Bhopal:MMNN: 17 Sept. 2015

Three women riding a two-wheeler were intercepted by four bike-borne youths near Kaliasot dam. They allegedly sexually harassed the women and set ablaze their two-wheeler when they resisted to their advances. The incident took place on September 6.
A case was registered at Nishatpura police station where the complainant resides. A case diary was transferred to Chuna Bhatti police station on Tuesday as the incident took place in its jurisdiction area.
In another incident, a newly-married woman was allegedly harassed by a youth, who wanted her to walk out of her marriage marry him. The accused allegedly even beat up her brother when he tried to intervene. A case was registered at Hanumanganj police station on Monday, police said.
In Chuna Bhatti case, police said they have some leads and accused would be nabbed soon. The victim is into marketing job. The incident took place when she and her two friends had gone to the dam for a ride.
Hanumanganj police said the second incident took place when the 19-year-old victim was returning home with her brother in Qazi Camp area when accused Imran allegedly harassed her and beat up her brother.

---
Ward quota fixed
Our correspondent 12 December 2014, Bhopal

Reservation of wards under Bhopal municipal limits was held through lottery on Wednesday, the second time in as many months. Earlier , the wards were reserved for different categories through lottery on October 7 but it was struck down by Madhya Pradesh high court.
Fate of Bhopal's 85 municipal wards was held through lottery much to the anxiety of local political leaders.A change in reservation status of the wards does affect the electoral prospects of the contensants. However, much to the relief of several leaders, the new draw did not change fortunes of many major political players in Bhopal Municipal Corporation(BMC). Status of 20 seats remained the same, as the draw held in October.
However, in the new draw district administration was able to rectify an error that crept in last time during reservation of wards. Ward 85(Katara) was erroneously reserved for scheduled tribe (ST) candidate in the last draw which was corrected.BMC ward 60(Govindpura) was listed as an SC reserved seat instead, taking the total number of SC wards in Bhopal to 12.
STATUS OF MUNICIPAK WARDS
Other Backward Class:
24 42 38 32 34 51 70 17
22 41 14 44 54 7 78 69
64 2 19 52 12

OBC(Female):
42 24 69 78 54 34
44 70 41 12 22

General:
58 31 30 55 20 73 43 79 85 23 25
4 75 57 62 66 35 82 29 61 5 65
71 6 83 37 8 77 36 21 74 40 13
68 18 67 56 80 15 84 46 27 3
16 45 933 72 39

General Female:
5 30 13 36 29 6 83 4 16 1
39 18 72 9 15 77 58 40 25
66 73 55 57

Sceduled Caste (SC):
10 49 50 28 63 11
47 76 48 59 81

SC Female:
63 76 28 49 53 48

Sceduled Tribe:
26(male), 60(female)

---
Amir Khan in Bhopal today

Bollywood superstar Amir Khan will reach Bhopal on Monday morning. He will be present at the show 'Bol Ki Lab Azaad Hai Tere' orgnised by Action Ad Group at 10.30 in the morning. At four in the evening he will inaugurate the 'Gaurwi' centre built in J.P Hospital in association with the women respect and protection campaign.
---
State's first escalator foot over-bridge to be completed till June 30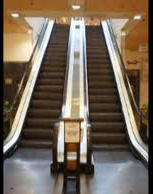 State's first escalator foot over-bridge will be completed till June 30. It is being constructed near Jyoti Talkies in MP Nagar, Bhopal. The 39 meter long and seven meter high foot over-bridge is being constructed at a cost of Rs. one crore 56 lakh. Besides, escalators, staircases will also be constructed on both sides of the foot over-bridge. This information was given by construction agencies to Urban Administration and Development Minister Shri Babulal Gaur here today. Shri Gaur also took stock of various other schemes also. Minister Shri Gaur inspected six-lane BRTS road being built from Board Office Crossing upto Misrod. Urban Administration Minister Shri Gaur sought information about railway over-bridge being constructed from Habibganj Naka Ganesh Mandir upto RRL Trisection from officers of concerning construction agency. The officers informed that process is underway to remove electricity lines and drinking water pipelines and construction of ROB will be started soon after this process is completed. The six-lane over-bridge will cost Rs. 38 crore 64 lakh. A two-lane road will also lead towards Ten Number Bus Stop. Shri Gaur also instructed for channelisation of nullah from Habibganj under-bridge upto Durganagar. Separate corridor for BRTS buses A 7.85 meter separate corridor is being constructed for low-floor buses in the 24-kilometer BRTS Road from Misrod to Bairagarh. Bus stops will also be built on both sides of it. The passengers alighting on these bus stops will press button of an electronic signal before crossing road following which vehicles passing through side roads will stop by seeing red signal and passengers will cross the road through zebra crossing. Minister Shri Gaur called for making people aware of this system and construction of attractive gates at the originating point of BRTS Road at Misrod and last destination Bairagarh. Minister Shri Gaur also took stock of houses being constructed for slum dwellers under JNNURM Scheme at Jatkheri. Shri Gaur instructed that houses should be allotted to beneficiaries as soon as they are completed. The Urban Administration Minister instructed for construction of boundary wall of Bagh Mughalia bus stand, shade at the bus stop of Raja Bhoj Nagar Bagh Sewania and arrangement of a water tank over there. Shri Gaur also instructed to elevate rostrums of Bagh Sewania subzi Mandi, construction of drains there and make arrangements for sanitary works in the night. Necessary security arrangements to be made at Shital Das Ki Baghiya Urban Administration Minister Shri Gaur also inspected Shital Das Ki Baghiya and gave instructions for making necessary arrangements over there. Shri Gaur instructed to install chains at the ghat for safety of people. It was informed that a grille will also be erected at the ghat so that people should not enter deep water. Barbed wires will be installed to prevent divers from diving into the lake from height. Arrangement for loudspeaker will also be made at the ghat for cautioning people. BHEL Traders Association president Shri Kewal Mishra and Commissioner Municipal Corporation Shri Rajneesh Shrivastava were also present on the occasion.