Doctor carries out autopsy of teenage girl on tractor trolley in MP village
Our correspondent 17 July 2017, Bhopal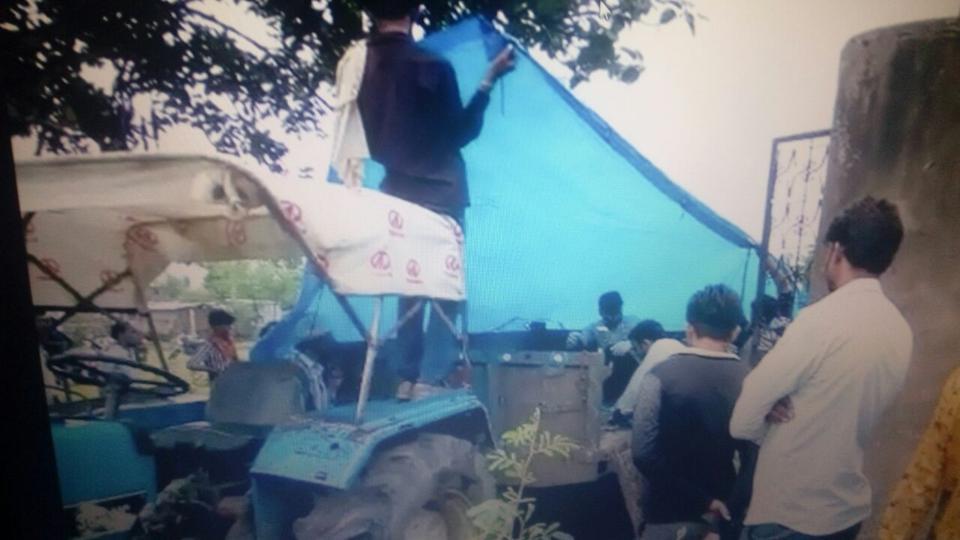 Doctors and police insist the post mortem was carried out in the autopsy room but cannot explain how it was possible in poor light There seems to be no dignity even in death in rural Madhya Pradesh. In bizarre case highlighting pathetic condition of healthcare in the state, the post mortem of a teenage girl who was electrocuted was allegedly carried out on a tractor-trolley in Panna district's Simariya village on Sunday. But police and doctors defended themselves by saying that the deceased girl's injuries were inspected on the trolley and the post mortem was conducted inside the autopsy room at the primary health centre, more than 250 km from Sagar. According to Simariya police, 15-year-old Raksha had gone to her father's agriculture field to give him lunch around 10 am on Sunday. On her way back, her right leg touched a live electricity line lying on the ground in the field. She was electrocuted and died on the spot and her right leg was severed at the shin. Her father, already reeling under shock, was in for some more distress when he and a few villagers took the body in a tractor-trolley to the Simariya Primary Health Centre for autopsy. Villagers alleged that the autopsy room was in dismal condition and a doctor and his assisting staff conducted the post mortem on the trolley as locals watched. A plastic sheet was set up over the trolley as it was drizzling in the area. "The post-mortem was carried out on the trolley," said Triloki Thakur, one of the villagers who accompanied the victim's father to the health centre. The police and doctors defended themselves against the allegations. Dr Verendra Singh Chouhan , Simariya PHC in-charge told HT that he conducted deceased autopsy. "We inspected deceased girl's injury marks outside on the trolley as it was dark inside the autopsy room. After inspection the autopsy was conducted inside the room," he said. He failed to explain how the post mortem could have been carried out if it was dark inside the autopsy room. Chief medical and health officer Panna (CMHO) Dr LK Tiwari told HT that he had inquired about the matter and came to know that inspection of wounds was conducted outside by doctor and staff as there was more light outside but autopsy was conducted inside autopsy room. The police also stuck to a similar line. Simariya police station officer GS Bajpayee told HT that doctors had inspected the girl's body on the trolley but autopsy was done inside autopsy room. "In this case electricity department lapses have come out as electric line was lying on the ground. A case has been lodged and investigation has started," he said.
---
Flyover to be built between Lalghati-Airport
Our correspondent 14 July 2017, Bhopal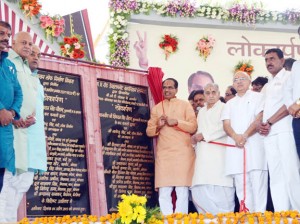 A flyover will be built between Lalghati and the Airport for the construction of which tenders have been invited. The work on the flyover will begin after July 20. Similarly Dewas bypass road will be 6-lane and its construction will begin after October. The Madhya Pradesh State Road Security Implementation Committee meeting that took place today at the Mantralaya was presided over by Additional Chief Secretary Home Shri K.K Singh. Several topics related to Road Safety were discussed during the meeting. Director General of Police Shri Rishi Kumar Shukla gave several important suggestions at the meeting. Superintendent of Police to be vice-chairman of district-level committee A decision was taken to make Superintendent of Police the Vice-Chairman of the district-level committee. Instructions were given to hold regular meetings of the committee at the divisional and district headquarters. It was told at the meeting that road safety has been included as a subject in the Class IV and Class VII curriculum. Director Public Instructions has written a letter to the Rajya Shiksha Kendra (NCERT), Bhopal to include Road Safety Awareness in the School Education Curriculum. Instructions have been given to all district education officers to impart one-day training to drivers of school buses and vans through District Road Safety Committee. Officers up to ASI to have right to make challans It is told that 32 trauma centres are functional and buildings of 43 centres are ready. Instructions have been given to give updated status of number of persons saved through trauma centres. Under the traffic enforcement action, decision was taken on giving rights to making challans to officers up to Assistant Sub Inspector of Police posted at police stations of Traffic District Units. It may be told that Driving License Track centre has been built in Indore district and tracks are ready for this in 37 district offices. At least 192 driving schools are running in state. Training was given to 45 thousand 429 heavy vehicle drivers in the last four years in state. Transport officers have been issued instructions to train 50 vehicle drivers on every Tuesday under their jurisdiction. Making chalans in special campaign A special campaign was launched in the state from April 15 to June 30 against two-wheeler riders without helmets. A recovery of Rs 4 crore 91 lakh and 85 thousand mitigation fee was made against 1 lakh 96 thouusands 561 challans. Similarly, 2 lakh 34 thousand 521 challans were made against two-wheeler riders from whom Rs 6 crore 38 lakh, 24 thousand and 800 mitigation fee was recovered from two-wheeler riders without helmets between March 11 to June 11. In this period, 277 challans were made against minor vehicle drivers and a recovery of Rs 86 thousand 300 was made. It has been told that all Collector-SPs have been issued instructions about the sale of BIS norms helmets in the state. Suspension of Driving License About 4 thousand 726 challans were made against drunken drivers from June 19 to July 9 and presented before the court and 556 cases of license suspension have been sent to transport officers. Appointment of nodal officers of Excise Department was also approved at the State Road Safety Implementation Committee meeting. A suggestion to launch awareness campaign for villagers at the gram panchayat level to curb accidents caused due to cattle was made. Principal Secretary Transport Shri S.N. Mishra, Commissioner Transport Shri Shailendra Shrivastav, Secretary Public Health and Family Welfare Shri Kavindra Kiyawat, Additional Director General of Police Shri Vijay Kataria were also present.
---
Bhopal: Many still prefer traditional reading practice
Our correspondent 13 July 2017, Bhopal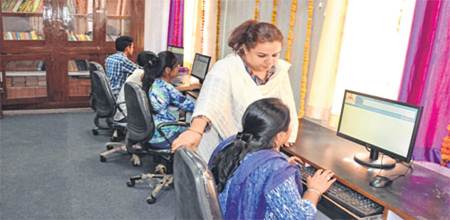 Bhopal: The Bhopal Municipal Corporation (BMC) amidst much fanfare started e-library facility at Dr Ambedkar Library on Monday. Inaugurating the e-library facility, Mayor Alok Sharma urged the students of the city to avail the service to the fullest to perform well in the examinations and make the city proud. However, while speaking to readers, they had a mixed reaction about the new facility with many advocating the traditional reading practice with a book in hand. The newly launched e-library comprises eight computer systems and about 6,500 e-books on various subjects ranging from engineering, medical studies, art & culture, banking, NCERT, civil services examinations and others. The maximum books in the e-library are of competitive examinations. The library has a total membership of about 100 members with similar number of footfalls on six days a week.
---
Communal tension in Sehore: 20 houses set afire after girl 'elopes' with youth
Our correspondent 10 Jul 2017, Bhopal

At least 20 houses of Muslims were set afire on Saturday night after a minor Rajput girl went missing in Sehore district of Madhya Pradesh. A 16-year-old Rajput girl of Chhipaner village of Sehore went missing after her school on July 4. Later, villagers registered a complaint at the local police station alleging that a Muslim youth had kidnapped her, sparking communal tension in the village. On Saturday evening, people of Hindu community allegedly attacked the houses and torched 20 houses in Chhipaner and neighbouring Narayanpur villages, police sources said. While minor injuries were reported from victims, most of them fled their houses to save their lives, police said. A heavy police force was deployed in the area after the incident. A resident of the village, Akbar Khan said, "There was tension in the area for the past four days. They attacked our houses and set them on fire. We somehow managed to escape safely but we are scared of returning to our homes." A resident, requesting anonymity, alleged that the girl has eloped with the youth, "but the family is making it a prestige issue and creating trouble for Muslim families residing in the area". Superintendent of police, Sehore, Manish Kapuriya said the situation was under control now. A case has been registered against 50 people under various sections of IPC and 12 of them have been identified by the police. District collector Tarun Kumar Pithode visited the villages and announced compensation to the victims.
---
Bhopal: Speeding DPS bus kills woman
Our correspondent 6 Jul 2017, Bhopal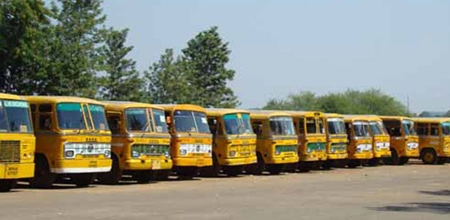 Bhopal: A speeding bus of Delhi Public School killed a woman going to attend her coaching class, under Ratibad police station, on Wednesday. The police have arrested the driver and seized the bus. Investigation officer Gyan Singh Mewada said Reena Gour, aged 25, wife of Heeralal Gour of Sewania was going to her coaching class on scooter. At 3.30 pm near Bhadbhada police post, the speeding bus of DPS coming from the back hit the scooter, in which Reena was injured seriously. Her right hand broke, and eye and other body parts were also damaged badly. She was rushed to JP Hospital with the help of Dial-100 FRV where the doctors declared her brought dead. The police registered the case under Section 304-A against driver Sahid and arrested him. Reena was preparing for a competitive exam, and as part of her daily routine she was heading to the coaching centre when the incident occurred. No speed governors? On the instruction of Supreme Court, for last many days RTO and traffic police are installing and checking speed governors in school buses. But in reality the buses are still running at deadly speeds in the city.
---
Bhopal: Murder accused held after 10-month manhunt
Our correspondent 5 Jul 2017, Bhopal

Bhopal: Police on Tuesday arrested a 27-year-old man accused of murdering a 22-year-old female student of Bachelor of Dental Surgery (BDS) on September 8, 2016 in Krishnapuram colony at Misrod. The accused, who was arrested after a manhunt of 10 months, was also having a bounty of Rs 2,000 declared by the police on his head. According to the police Sunil Srivastava was accused of murdering Poonam Gautam by throwing her off terrace of the building in which both used to live in separate rooms on rent. Srivastava, a resident of Vidisha district was a driver and lived in Misrod. He was arrested from Mandideep following a tipoff. Hailing from Sidhi district, Poonam was a 3rd-year student of BDS in a city college and used to live with her brother in the same building where the accused lived on rent. On September 8, 2016, his brother was out on work when the incident happened. The initial investigations by the police had then suggested that she was possibly killed after the accused failed to sexually assault her. The deceased was found in an unconscious state by her landlord and was rushed to JP Hospital, where she was declared dead.
---
MP school age fraud: Cops visit dropouts, find 40-year-old woman is 13 on paper
Our correspondent 28 Jun 2017, Bhopal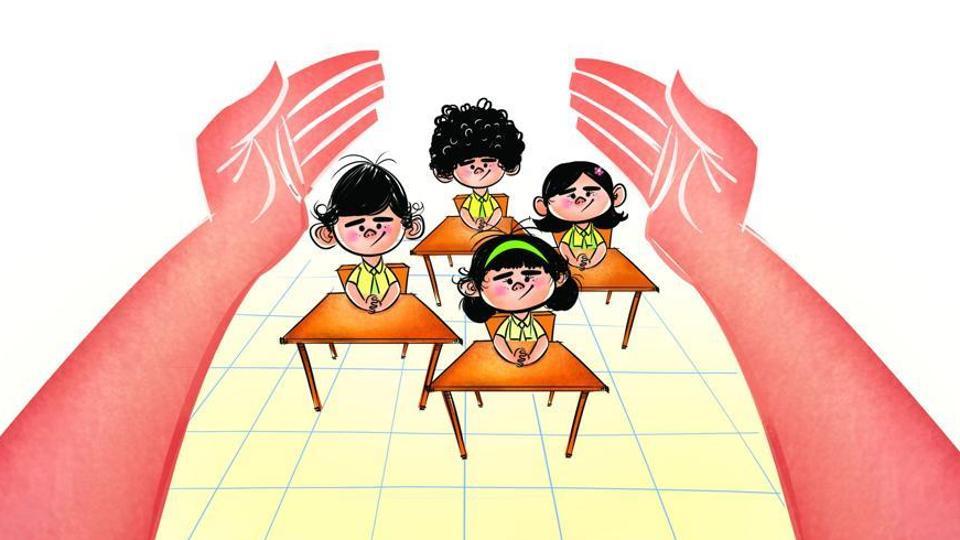 Sheopur district police initiative to bring school dropouts back to studies exposes age fudging in at least 600 instances. Police suspect this was done to boost enrollment numbers. Manju Suman did not know Madhya Pradesh police would come calling because she had not been to school in a while. The "school dropout" was not at home in Sheopur district when police arrived to motivate her to resume studies. Police did not know Suman has not been in Sheopur, around 425 km north of state capital Bhopal, for years because she moved to Rajasthan after marriage. Police also had no clue that she is 40 years old, and not 13, which is what Sheopur district school education department's records led them to believe. Suman is among nearly 600 people noted as "school dropouts" in the district education department records whose ages have been fudged, according to police. The fraud came to light after police recently launched an initiative to bring dropouts from government's primary and middle schools back to studies. "Ages were reduced by 10 to 25 years in school documents to show their enrollment," said a police officer who saw the official records. "We suspect the ages were fudged to boost enrollment numbers under pressure of Right To Education (RTE) Act. Later, the department marked them as dropouts."
---
Bhopal to get its own Tea & Beetlenut garden in Manav Sangrahalaya soon
Our correspondent 27 Jun 2017, Bhopal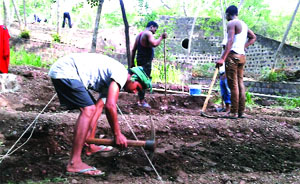 Bhopal : Indira Gandhi Rashtriya Manav Sangrahalaya, Bhopal is engaged to portray the Story of Mankind in time and space and also working for national integration and promotes research and training and inter-organizational net working for salvage and revitalization of vanishing, but valuable cultural traditions. In this series, the Horticulture Section and Curatorial Wing of IGRMS with support from traditional artisans of Hajong Tribe of Assam are working towards developing similar surrounding around the under-renovation Hajong traditional house by planting Tea and Beetlenut trees. Considering the different climatic conditions of Bhopal & Assam and strict requirements for growth of these trees the experts from Hajong tribe is selecting the land, its measurements and manure needs. The ground breaking ceremony and plantation will take place on Tuesday 26th June, 2017.
---
NEET 2017 result: Two friends from Indore grab all India ranks 2 and 3
Our correspondent 23 Jun 2017, Bhopal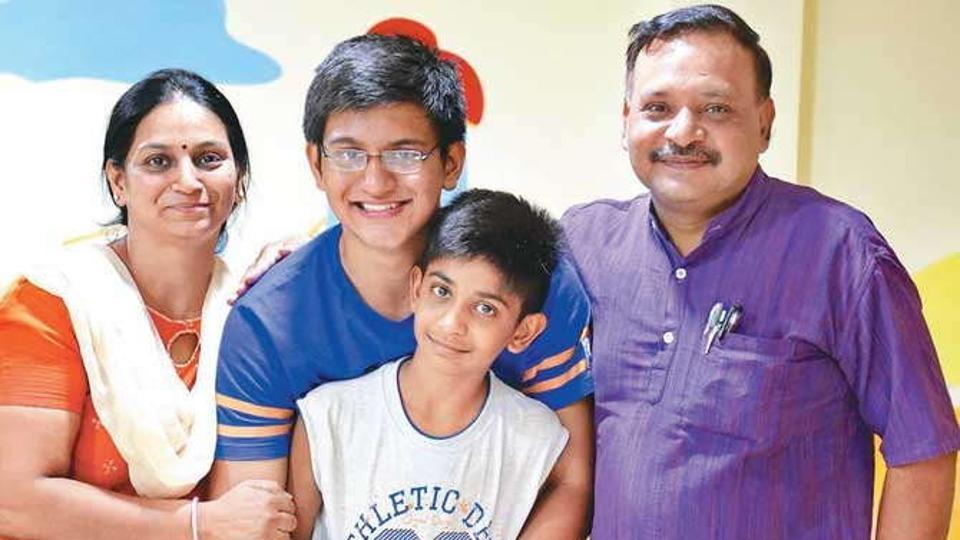 Meet Indore's Archit Gupta and Manish Mulchandani, who secured the All India Rank 2 and 3 in the National Eligibility-cum-Entrance Test (NEET) 2017 They are the best of friends and fierce competitors as well. Meet Indore's Archit Gupta and Manish Mulchandani, who secured the All India Rank 2 and 3 in the National Eligibility-cum-Entrance Test (NEET) 2017, result of which was announced on Friday. Gupta and Mulchandani left their homes to live in a hostel so that they could concentrate on their studies and egg each other on. They even attended the same coaching institute in the Madhya Pradesh city. "I am from Indore but I decided to live in the hostel to maintain my concentration. I didn't follow any schedule to study. I used to pick any book according to my wish and started studying. I kept my focus on my weak points and converted it into my strength," Gupta said. The 17-year-old will represent India in the Bio Olympiad scheduled to be held in London on July 23. "Archit and I always compete with each other, but it is a healthy competition and it helped us both in scoring well. I am happy that my hard work paid off today," Mulchandani, who is also 17-years-old, said. Both of them also found a place in the top 10 of the All India Institute of Medical Sciences (AIIMS) entrance exam for an MBBS course. Mulchandani, who scored 84% in Class 12, said it was not necessary that only toppers from school can top the competitive exam. "I concentrated on studies to clear NEET. I was just expecting a good medical college but I am happy to secure a rank in the merit," he added. Navdeep Singh from Punjab topped with a score of 697 marks in the exam conducted by the Central Board of Secondary Education (CBSE) for admission to medical, dental, AYUSH and veterinary colleges across the country. Over 11,38,889 candidates registered for the exam, of which 10,90,085 appeared and 6,11,539 qualified. Of the successful candidates, 2,66,221 were boys and 3,45,313 girls. Five of the eight from the transgender category cleared the exam. The NEET exam was dogged by question paper leak. Bihar and Rajasthan police arrested nine people across Patna, Jaipur and New Delhi on May 7 for trying to leak the question papers of the NEET. Five of the arrests were from Patna.
---
Muslim youngsters in Madhya Pradesh practise yoga, delink it from religion
Our correspondent 21 Jun 2017, Bhopal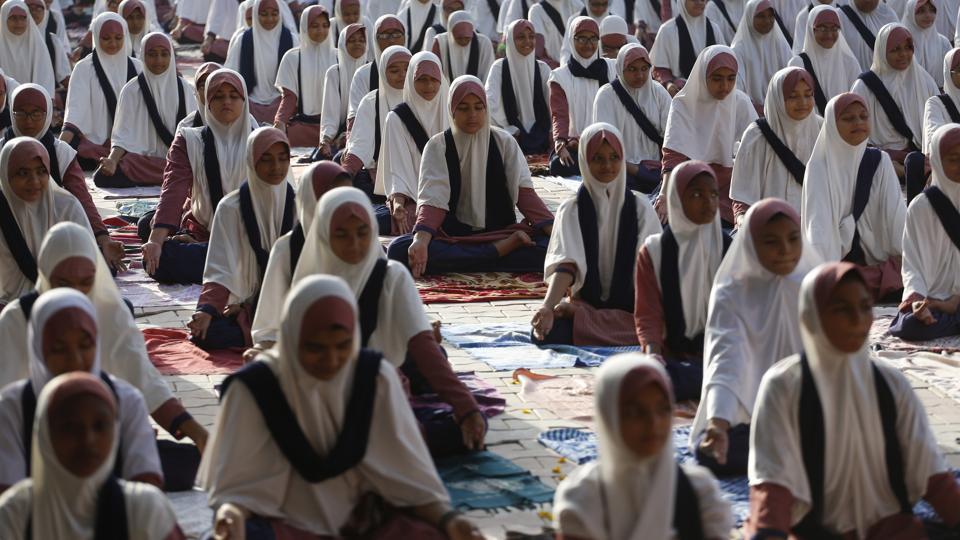 For these youngsters, yoga is just an exercise to become strong, shlokas are just sayings in Sanskrit and the word Om is just an official term While most Muslims object to practising yoga on the ground that it is anti-Islamic, a group of youth from the community in Bhopal is doing the asanas, saying it is wrong to see everything through the religious prism. For these youngsters, yoga is just an exercise to become strong, shlokas are just sayings in Sanskrit and the word Om is just an official term. 16-year-old Gulnaz (name changed) feels that neither is her religion Islam so insecure that it could be affected by just a morning exercise called yoga nor is Hinduism so small that it can be taught during a 15-minute yoga. "When people called practising yoga un-Islamic, I felt pity for them. These people don't know the strength of our religion," she said. Gulnaz said she did not understand why teachers asked her to take permission from her parents for yoga classes which was started a few years ago. "But now I do. It is because some misguided people have created a controversy where none exists. In any case, my parents had no objection to my practicing yoga," she said.
---
Jyotiraditya Scindia meets families of farmers killed in police action in Mandsaur
Our correspondent 19 Jun 2017, Bhopal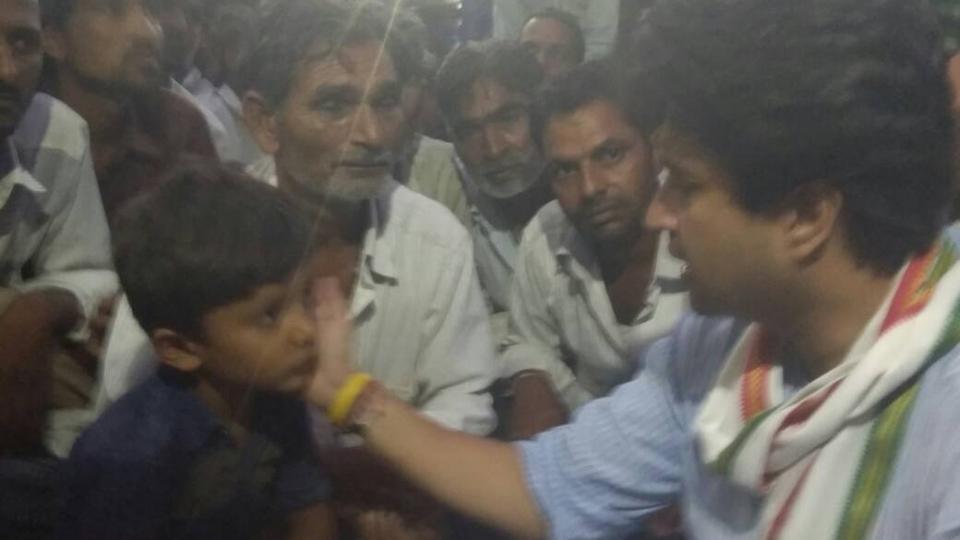 The Congress MP from Guna was earlier denied permission to meet the families and booked under section 151 of CrPC. Congress MP Jyotiraditya Scindia on Saturday met grieving families of farmers killed in police firing and lathi-charge in Mandsaur in the first week of June. Scindia had tried to meet the families on June 13, soon after the deaths, but had been denied permission and had been booked under section 151 of CrPC and was forced to turn back from Jaora town, some 40 km away from Mandsaur. Farmers in Madhya Pradesh have been staging demonstrations since June 1 demanding better prices for their crops. As the protests turned violent, police resorted to lathi-charge and firing, killing six farmers in Mandasur on June 6. The incident sparked widespread violence in many parts of Madhya Pradesh. Scindia who took part in the Congress protest at Khalghat in the afternoon left soon after the protest ended. His first halt was at the house of farmer Ghanshyam Dhakar at Barwan. Talking to the media, he criticised chief minister Shivraj Singh Chouhan and said that it was inhumane that police firing had made a 26-year-old woman a widow with a seven-year-old son and a one-and-half-month-old daughter. Scindia consoled the family and said the party was with them and they would fight for the justice of farmers. He also met the kin of Satyanarayan Patidar in Lodh village, relatives of Poonamchand alias Bablu Patidar in Takrawad village, Chetram Patidar at Nayakheda, Neemuch, Kanhaiyalal Patidar's family at Chillor Pipliya and Abhishekh's near ones at Barkhedapant.
---
Roza Aftar held in Raj Bhavan
Our correspondent 15 Jun 2017, Bhopal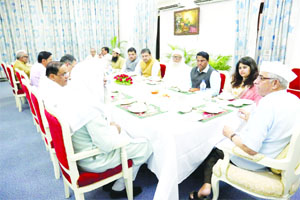 Bhopal : Roza Aftar was held in Raj Bhavan by Governor Omprakash Kohli on the occasion of Ramjan. Governor Kohli on the occasion extended greetings to Muslims. Chairman of Waqf Board Shaukat Mohammed Khan, City Quazi Saiyyad Ashfaq Ali Nadvi, DGP Rishi Kumar Shukla, chief information commissioner KD Khan, international Shayar Manjar Bhopali, vice-chancellors of universities, different religious heads, officers of administration and police, political parties leaders, journalists, eminent persons and people observing Roza particiapted in the Aftar party. Principal Secretary to Governor Dr. M. Mohanrao and senior officers of Raj Bhavan were present there. City Quazi Janab Ashfaq Ali Nadvi administered Namaz.
---
Hardik Patel arrested on way to Mandsaur to meet farmers
Our correspondent 13 Jun 2017, Bhopal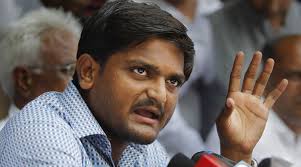 NEEMUCH: Quota stir leader Hardik Patel was on Tuesday arrested in Neemuch district of Madhya Pradesh when he was heading to Mandsaur to meet the kin of the farmers killed in police firing last week. Patel was arrested from Nayagaon in Neemuch to prevent the commission of cognisable offences, City Superintendent of Police Abhishek Diwan said. The Patidar Andolan leader was accompanied by Janata Dal (U) leader Akhilesh Katiyar, who was also placed under arrest. The two were, however, released on bail later and transported out of Madhya Pradesh in police vehicles, Diwan said. Patel was picked up on his way to Mandsaur to express solidarity with distressed farmers and meet the kin of those killed in police firing during the agrarian unrest on the issue of loan waiver and several other demands. Lashing out on authorities after his arrest, Patel said, "I am not a terrorist. I have not come from Lahore. I am an Indian citizen and have the right to go anywhere in the country." He also criticised the BJP-led NDA government at the Centre and said that 50 crore farmers have come together against the saffron party. The farmers' protest in Madhya Pradesh, which began on June 1, took a violent turn on June 6, when five of them were killed in police firing at Mandsaur.
---
Milk supply takes a hit as farmers' protest continues
Our correspondent 10 Jun 2017, Bhopal

BHOPAL: The single and double-toned milk manufacture hit a halt in the city on Friday. The jolt in the milk industry comes days after cream-based milk production was stopped due to the on-going protests of farmers. Production at the Madhya Pradesh State Co-operative Dairy Federation also touched a long-time low, sources said. Citizens were a harried lot. Vimal Raj, a private firm employee, said: "This is a grave situation. After visiting many shops, when I finally reached a Sanchi booth at BHEL, the vendor said he didn't have any supply due to the low production," Little did he realize that he had more shocks in store. When I reached another vendor, the shopkeeper told him, "You should boil the milk immediately lest it will get spoiled."
---
Agricultural Cabinet : Tuar, Urad to be purchased on support price from June 10
Our correspondent 8 Jun 2017, Bhopal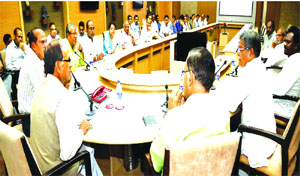 Bhopal : The Agriculture Cabinet held at Mantralaya here today under the chairmanship of the Chief Minister, Shivraj Singh Chouhan, decided to purchase on minimum support price tuar and summer Urad from June 10. The summer Moong will also be procured from June 10 at the minimum support price of Rs. 5225 per quintal. All arrangements for procurement have been made. The purchase will go on till June 30. The Chief Minister has also instructed to design a one time settlement scheme for the defaulter farmers in order to cover them in the credit net. This will help them get the benefits of the credit scheme. This will be a one time solution. The Cabinet decided to set up Madhya Pradesh Agricultural Cost and Marketing Commission for the benefit of the farmers. This will consider ways and means to ensure good remuneration to the farmers after deciding cost of farming. The commission will come up with suitable formula for this. It was informed at the meeting that there is no cash deficiency in banks. Farmers are easily getting cash payments. Banks have been instructed to pay them in cash. As many as 4,500 quintals of onion have been purchased in Malwa region. With the purchase arrangements well placed now, the purchasing is expected to gain pace. It may be noted here that Onions are being procured from the government at the rate of Rs. Eight per kg at 48 purchase centers in 22 districts. The Chief Minister instructed to immediately issue an order for establishment of Rs.1000 crore Price Stabilization Fund. The cabinet meeting was attended by the Minister for Forests Dr. Gaurishankar Shejwar, Minister for Women and Child Development, Smt. Archana Chitnis, Minister for Food Om Prakash Dhurve, Minister for Energy Paras Jain, Minister for Revenue Umashankar Gupta, Minister of State for General Administration Lal Singh Arya, Minister of State for Co-operatives Vishwas Sarang, Chief Secretary, B.P. Singh, Agricultural Production Commissioner, P.C. Meena and heads of concerning departments.
---
Milk supply takes a hit as farmers' protest continues
Our correspondent 10 Jun 2017, Bhopal

BHOPAL: The single and double-toned milk manufacture hit a halt in the city on Friday. The jolt in the milk industry comes days after cream-based milk production was stopped due to the on-going protests of farmers. Production at the Madhya Pradesh State Co-operative Dairy Federation also touched a long-time low, sources said. Citizens were a harried lot. Vimal Raj, a private firm employee, said: "This is a grave situation. After visiting many shops, when I finally reached a Sanchi booth at BHEL, the vendor said he didn't have any supply due to the low production," Little did he realize that he had more shocks in store. When I reached another vendor, the shopkeeper told him, "You should boil the milk immediately lest it will get spoiled."
---
Agricultural Cabinet : Tuar, Urad to be purchased on support price from June 10
Our correspondent 8 Jun 2017, Bhopal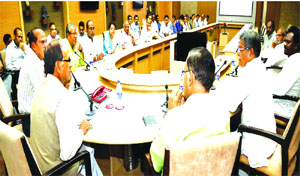 Bhopal : The Agriculture Cabinet held at Mantralaya here today under the chairmanship of the Chief Minister, Shivraj Singh Chouhan, decided to purchase on minimum support price tuar and summer Urad from June 10. The summer Moong will also be procured from June 10 at the minimum support price of Rs. 5225 per quintal. All arrangements for procurement have been made. The purchase will go on till June 30. The Chief Minister has also instructed to design a one time settlement scheme for the defaulter farmers in order to cover them in the credit net. This will help them get the benefits of the credit scheme. This will be a one time solution. The Cabinet decided to set up Madhya Pradesh Agricultural Cost and Marketing Commission for the benefit of the farmers. This will consider ways and means to ensure good remuneration to the farmers after deciding cost of farming. The commission will come up with suitable formula for this. It was informed at the meeting that there is no cash deficiency in banks. Farmers are easily getting cash payments. Banks have been instructed to pay them in cash. As many as 4,500 quintals of onion have been purchased in Malwa region. With the purchase arrangements well placed now, the purchasing is expected to gain pace. It may be noted here that Onions are being procured from the government at the rate of Rs. Eight per kg at 48 purchase centers in 22 districts. The Chief Minister instructed to immediately issue an order for establishment of Rs.1000 crore Price Stabilization Fund. The cabinet meeting was attended by the Minister for Forests Dr. Gaurishankar Shejwar, Minister for Women and Child Development, Smt. Archana Chitnis, Minister for Food Om Prakash Dhurve, Minister for Energy Paras Jain, Minister for Revenue Umashankar Gupta, Minister of State for General Administration Lal Singh Arya, Minister of State for Co-operatives Vishwas Sarang, Chief Secretary, B.P. Singh, Agricultural Production Commissioner, P.C. Meena and heads of concerning departments.
---
Contractor flees after locking liquor shop on seeing women
Our correspondent 2 Jun 2017, Bhopal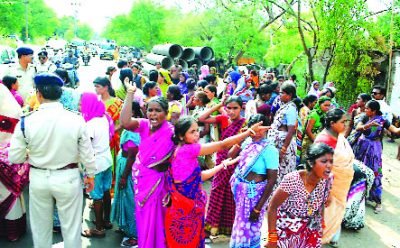 Bhopal : The women are up in arms against a murder at a liquor shop in Pamchsheel Nagar. Residents of Panchsheel Nagar, led by District Mahila Congress, organized a demo on Thursday demanding shifting of the liquor shop from the area. On seeing the women the contractor fled after locking the liquor shop. He opened the shop again after the women left. Later a memorandum was submitted to the SDM in this regard demanding shifting of shop. District Mahila Congress president Santosh Jitendra Kansana said the locals have been opposing the liquor shop for a long time. Untoward incidents like assault, fights, murder etc have been taking place due to liquor shop and anti-social elements gather at the shop after evening. The shop is having an adverse effect on the youngsters and children, Kansana said. She said 3-4 murders have taken place in the last one year near the liquor shop but the police and administration is a mute spectator. The girls and women have to face molestation at the hands of drunkards and anti-social elements, Kansana said. Later a memo was submitted to the SDM demanding immediate closure or shifting of the shop. State Mahila Congress president Mandvi Chauhan was especially present during the demonstration. State Congress general secretary PC Sharma, former municipal corporation chairman Kailash Mishra, Rakesh Singhai, Mahila Congress functionaries Priyanka Kirar, Chandra Sarwate, Saroj Gujre, corporators Guddu Chauhan, Meena Yadav, Amit Sharma, Monu Saxena, Lata Devre, Indu Bai Kadu, Rukmani Khandwe, Sindhu, Nirmala Shakya, Durga, Meera Bai, Paro and large number of Congress workers and local residents took part in the demonstration.
---
Sand mining banned along Narmada
Our correspondent 24 May 2017, Bhopal

Sand mining has been banned along Narmada river in the state, while sand mining using machines has been banned along other rivers, the chief minister Shivraj Singh Chouhan announced here on Monday.
Sand mining has been banned along Narmada river in the state, while sand mining using machines has been banned along other rivers, the chief minister Shivraj Singh Chouhan announced here on Monday. This major decision comes soon after the conclusion of the five-month Narmada Seva Yatra spearheaded by the chief minister and strident criticism from the opposition and environmental groups who have alleged that large scale illegal sand mining was taking place in the state with complicity of BJP ministers. "An official notification will be issued today and all collectors have been asked to seize all vehicle and equipment being used for sand mining. A committee under minister Rajendra Shukla, which has experts from IIT Kharagpur, has been constituted to find how much mining can be scientifically done along the Narmada and other rivers without affecting them," Chouhan said. The government will take a decision on studying the report, though no time frame has been fixed for submission of the report. As an alternative the government will promote manufacturing of sand by crushing stones. Those associated with the real estate said that this decision is bound to hurt the construction industry and the price of sand will hit the roof as importing sand from neighbouring states is expensive and supply of legally mined sand (without using machines) will be too little to meet the demand, and manufacturing sand by crushing stones is time consuming and expensive. The government has been facing flak over illegal sand mining and Leader of Opposition in the Madhya Pradesh Assembly Ajay Singh had alleged in his reply to motion of thanks on Governor's address on March 3, that illegal sand mining was flourishing in the state under BJP leaders' protection, and even the Chief Minister's relatives were involved. The state Congress president Arun Yadav had shot off a letter to the Prime Minister apprising him of alleged illegal sand mining by mafia along Narmada river. Illegal mining is a major law and order issue in the state with government officials, both from the forest and revenue department have been attacked by sand mafia in various parts of the state in the past few years.

---
Trafficking or conversion? 60 kids stopped on way to Nagpur
Our correspondent 22 May. 2017, Bhopal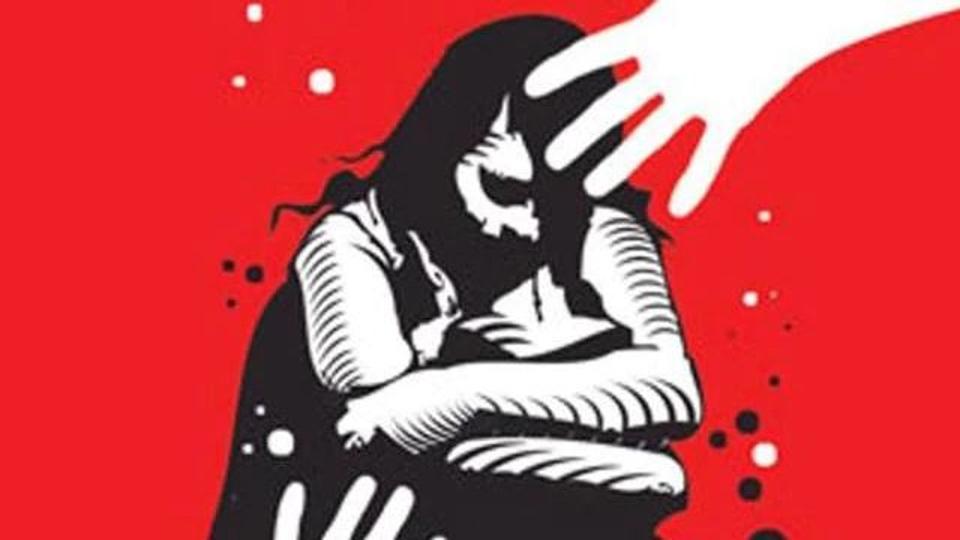 Nine people accompanying them were detained after they failed to give suitable reason for taking the children to Nagpur
Railway protection force (RPF) stopped 60 tribal children at Ratlam railway station in Madhya Pradesh on Sunday evening on suspicion that they were being trafficked or taken to Nagpur for religious conversion. They also detained nine people accompanying the children. The suspects, however, said the children were being taken to Nagpur for a cultural function and picnic as part of a summer camp with due permission of their parents. Police was however not satisfied with their claim and detained them for further questioning. RPF sources said even the children during questioning claimed they were on their way to a picnic in the Maharashtra city. Police have asked the parents of the children to come over to Ratlam to shed some light on the whole episode. Some right-wing groups, however, claimed that it was a case of conversion. Vishva Hindu Parishad leader Sohan Viswakarma alleged children were being taken to Nagpur for conversion and demanded stern action against those involved in the incident. Soon after the children were taken into protective custody on Sunday night, members of some right-wing groups also laid a siege at the RPF office. Police, however, said it was not yet clear whether it was a case of conversion or trafficking.

---
Massive Fire In Bhopal Plastics Factory
Our correspondent 24 Oct. 2016, Bhopal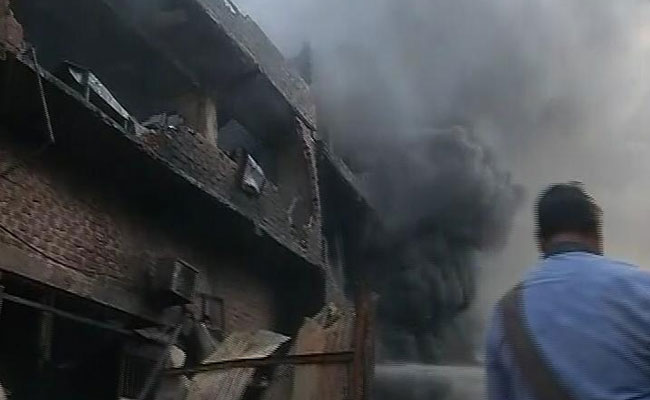 A huge fire broke out on Monday morning at a plastics factory in Bhopal.
The fire broke out at a plastics factory on a landfill site of Hanumangunj in the Madhya Pradesh capital.
"The fire started at 4 a.m. Fifteen fire engines were rushed to the spot the moment we got information. We are trying to bring the fire under control," a fire officer said.
According to locals, the factory caught fire between 2 a.m. to 3 a.m. They alleged the fire brigade came nearly two hours after being informed.
The administration and fire officials said initially the fire was confined to the plastics factory but subsequently it extended to the warehouse.



---
Buses for PM's rally, Bhopal schools in a fix
Our correspondent 17 Feb. 2016, Bhopal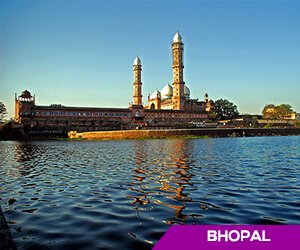 During peak examination season, CBSE schools in the state capital are in a fix, over district administration's order to requisition buses for deployment in Prime Minister Narendra Modi's rally at Sherpur in Sehore district on February 18. While chief minister Shivraj Singh Chouhan categorically said no schools would be closed on Thursday, he also said in the same breadth that some 7,500 buses would be required for the mega event.
Now, Bhopal schools are worried how to manage with depleted bus service.
"We are under pressure from administration and the regional transport office for providing our buses. We're being told that we will have to provide buses every time we're asked, as we get a tax rebate from the state government. Also shutting down for the day is out of question as exams are on," said Bro T Alex, principal of Montfort School and president, Sahodaya Complex of CBSE schools.
"Most schools are, however, planning not to give in as summative assessment (SA2) is currently on, besides other exams. We have always cooperated with the administration and send our buses during elections and other emergency duties. In most such cases it is a holiday and doesn't hamper our schedule. However, Thursday being a working day and that too exam time for us, it is extremely difficult to oblige," he said.
However, the possibility remained that the schools may have to yield to government's request. Bro Alex also said that he will meet with representatives of other schools on the issue and try to work out a consensus.
Pleading anonymity, another principal said, "My transport manager got a call from the administration. Currently exams are on. Since our school is also a CBSE board exam centre for four to five other schools, it wouldn't be possible to reschedule SA2 dates else they will clash with board exams. Hopefully, we will not be required to part with our buses, else it would be difficult for students. In think the government will understand our situation."
President of School and College Bus Owners Association, Naseem Parvez, told TOI, "Administration has given a target of 500 buses from Bhopal. Every school has been told to give 5 to 10 buses depending on the total strength of buses." However, RTO Bhopal Vipin Kant Mishra said, "We are only taking about 30% of the buses from each school so that their exams are not hampered."

---
Passport Mela on 26th December at D.B. City Mall in Bhopal
Bhopal:MMNN: 18 Dec. 2015

In order to facilitate submission of normal passport applications for the citizens of Madhya Pradesh, Regional Passport Office Bhopal is organizing Passport Mela on 26th December (Saturday) at Passport Seva Kendra, D.B. City Mall, Bhopal.
Applicants who intend to apply for passport under Normal category can apply on this date.
Total 500 appointments for Normal applicants will be released on 21st December 2015 at 11.00 AM. and it will be available till the exhaustion of appointments slots.
The applicant should come with print out of ARN cum Appointment Sheet after registering on the website www.passportindia.gov.in
Important tips for the Applicants who intend to apply for passport during Passport Mela on 26th December 2015 are-
1. Applicants may take appointment for normal quota only.
2. All the applicants should come on the scheduled time along with the ARN sheet, all requisite documents in original & one set of photocopy.
3. Applications for Tatkal, PCC & Hold files will not be entertained under Passport Mela.
4. Applications under Walk-in category will also not be entertained under Passport Mela.



---
10 Days Lord Ganesh Utsav Starts
Bhopal:MMNN: 17 Sept. 2015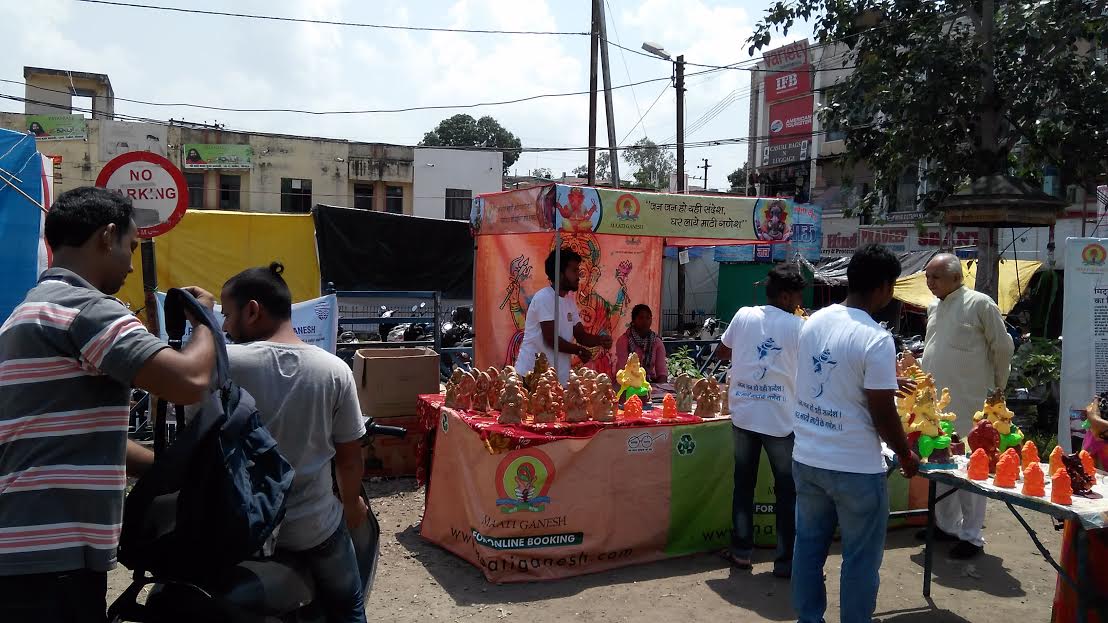 Starting from Thursday 17th Sept. , the Ganesh Utsav will last for 10 days. All areas of the city are full of joy.
Ganesh statues have been installed. City will witness Pooja - Archana and special events to mark the festival.



---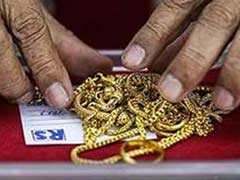 Rs 8 lakh stolen from house of ex-PSC chairman in Bhopal
Bhopal:MMNN: 17 Sept. 2015
Cash and jewellery worth Rs 8 lakh were stolen from the house of former Madhya Pradesh Public Service Commission (MPPSC) chairman Vinay Shankar Dube. A case was registered at Bagh Sewania police station on Tuesday.
Dube and his wife were in Delhi to meet their son when the theft took place, police said.
The caretaker of the house, Dharmendra, informed Dube about the incident after which he rushed back and filed a case with the police. A search has been launched in the area to nab the accused, police said. Officials said the accused probably knew complainant had gone out of town.
According to the police, the thief entered the house by breaking a grille of the room. The manner in which it was broken pointed to involvement of a minor, police said.
The police said that the thief believed to have opened the almirah in one of the rooms by using the keys which were already there. Around Rs 58,000 cash, jewellery, including gold and diamond, were found missing from the almirah.
Police suspect one person went inside while other accused could be waiting outside.
Dube told the police that he generally kept the cash and valuables in bank, but has recently brought back as there was some function in his home town, the police said.
Dube was chairman of the MPPSC between 2000 and 2006.

---
For UTD students, Barkatullah University winks at no revaluation norm
Our correspondent 12 Sep 2014, Bhopal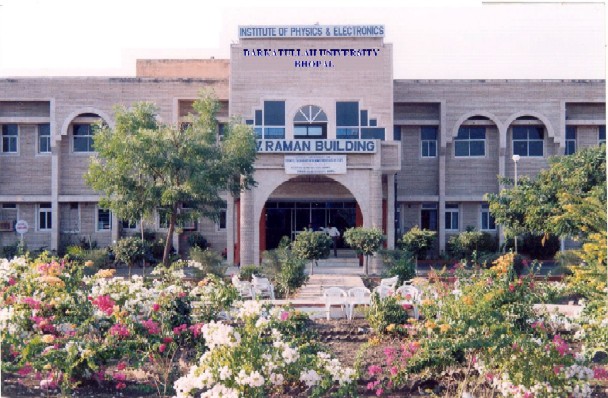 BHOPAL: Hell-bent on proving some are more equal than others, Barkatullah University is flouting its own set of guidelines on revaluation for semester exams to benefit 1500-odd students of UTD. After semester system was introduced for graduate and post-graduate courses, the university had stopped revaluation of answer-sheets in state colleges from 2008-09. In its place, re-totalling was introduced.
Against 'privileged' students in 22 University Teaching Departments (UTD) departments, around 75,000 students pursuing courses in 360 colleges affiliated to BU can only get retotalling facility.
The system of revaluation was done away with after a section of teachers mounted pressure on authorities for it as they found those applying for it way too high, sources said.
As semester exams are being organized in every six months, it was not possible for teachers to spend time on revaluation. On every mark-sheet it is clearly printed that revaluation has been stopped in semester exams.

When contacted, vice-chancellor MD Tiwari said, "We have continued revaluation process to help UTD students who were not satisfied with retotalling. Whenever students apply for revaluation, a committee takes the decision. Revaluation is allowed only after committee is convinced."
About revoking the rule of 'no revaluation' as students do not want it, Tiwari said, "It is not possible as in that situation the university will be flooded with revaluation applications. Currently, we entertain revaluation only at own discretion."
However, students studying in colleges affiliated to BU said they should also be given benefit of revaluation. "It is strange that BU is giving special treatment to UTD students by allowing them revaluation. BU should treat all students equally," said Manu Sharma, a student.

---
Tree census: MANIT gives reply, seeks 1 more mnth
Our correspondent 12 Sep 2014, Bhopal

BHOPAL: MANIT is learned to have requested National Green Tribunal (NGT) to give another month's time to complete tree census. The green panel had asked MANIT to carry out a tree census after a petition filed on deforestation and burning of solid waste on campus.
NGT has asked MANIT authorities on Thursday to remain present on Friday for further hearing.
Social activist Sharad Singh Kumre, who filed the petition, had shown NGT photographs of solid waste burning in dustbins on the campus. MANIT authorities, on their part, have been claiming that there was no burning of solid waste on the campus.
The directive came after the institute claimed before the NGT that they planted 2,000 saplings every year. The institute was granted time till September 11 to file its reply.
Taking serious note of photographs shown by the petitioner, NGT in its last hearing ordered the institute and Bhopal Municipal Corporation (BMC) to ensure that no solid waste is burnt and no trees are felled on the campus for construction.

When contacted, MANIT director Appu Kuttan said, "We have submitted the reply. We have also started the tree census." However, he refused to divulge contents of the reply.
Sources said MANIT in its reply mentioned tree census had begun, but would require at least one more month to complete it.
Kumre, in his petition, admitted that around 90% of 600 acres of area on MANIT campus had forest and tree cover. However with passage of time, there was a decline in the cover resulting in loss of habitat of certain birds like common quail and animals such as rabbits, foxes and jackals.
Besides, huge municipal solid waste (MSW) is generated from hostels and residential areas on the campus and often burnt instead of its proper disposal.

---
Ten days Ganesh-utsav starts-Markets, Temples, House, came alive with Ganesh decoration.
Our correspondent 28 Aug 2014, Bhopal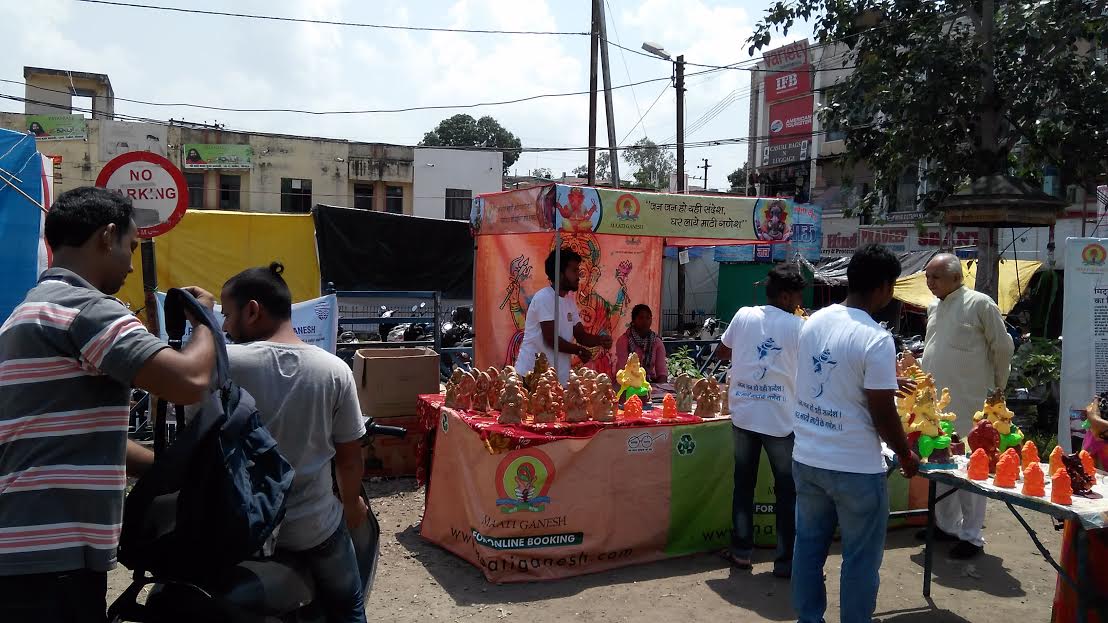 Ganesh Idol will be installed at various temples, house and Office, Ganesh pooja and cultural programme, daily will form part of the festivities.





---
Moti Masjid to Hamidia patch: Core of commuters' woes
Our correspondent 05 Aug 2014, Bhopal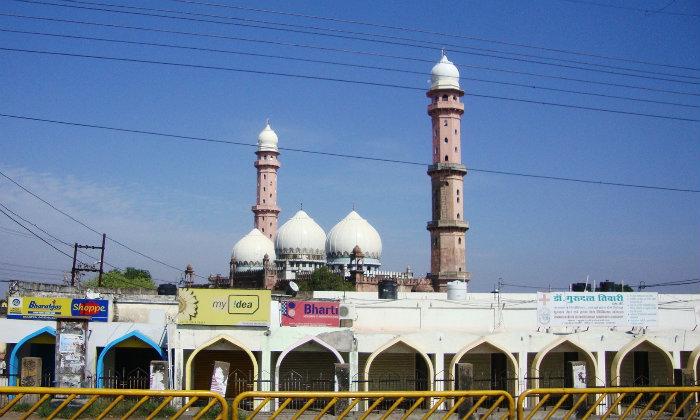 BHOPAL: Keep eyes peeled to look for danger ahead-potholes on roads-when you pass through heritage core of the city. BRTS road stretch leading from Moti Masjid to Hamidia Hospital is in pathetic condition and full of craters.
Locals are taking potshots at potholed roads. Tariq Khan, a resident of Imami Gate, said, "I bet BMC road work department must be looking with gratitude towards skies because if it had rained like 2007, BRTS roads would have been washed away."
BMC additional commissioner and BCLL CEO Chandramauli Shukla said BRTS road in the area still awaits expansion. "Process of land acquisition and eventual demolition of shops is underway. However, potholes should be repaired for smooth passage of traffic," Shukla said.
For BRTS buses to pass through walled city smoothly, contours of roads were changed. Roads are now thicker by nearly five inches. It has led to waterlogging in and around heritage buildings along the BRTS, including Sadar Manzil, headquarters for Bhopal Municipal Corporation (BMC).
The narrow stretch from Moti Masjid to Hamidia Hospital has become a traffic nightmare. "It began with laying of cables and pipelines and shoddy repair work has washed away with rains. There are minor accidents almost everyday," said Tariq Ali, IT consultant.
"If someone lets you overtake, be careful. It is not that driver ahead wants to let you go faster than him, but there might be a pothole he is trying to avoid," jokes Manoj Mulchandani, a resident of Idgah Hills. He travels every day to and fro from his shop in Chowk bazaar. In last month alone, Mulchnadani has had two minor accidents.
The road passage, about three 3 km, is fairly recent. It was made during BRTS works in 2012. Since then a patch near Hamidia hospital behind hospital private wards has been done and redone some six times.
"We have to drive ambulance dead slow on these roads. We add about 10-15 minutes delay in traffic hours and, of course, patients' relatives get furious," said a 108-ambulance pilot stationed at Hamidia Hospital.

---
Youth rapes minor at shop in busy old city area in Bhopal
Our correspondent 05 Aug 2014, Bhopal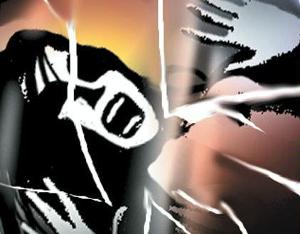 BHOPAL: A 12-year-old girl was raped in a shop in busy old city area in daytime on Saturday. The matter was reported to police a day after as the incident left survivor and her family in a state of shock. A case was later registered in Kotwali police station of the city. The accused is yet to be nabbed, police said.
The minor, a student of Class VI was at her father's shop in Ibrahimpura in afternoon when accused Sachin Jain, 23, a resident of Itwara, who also has a shop close by, came there and took the minor to his shop.
The accused brother, who manages shop with him, had also gone out at that time. He pulled down the shop's shutter and asked his servant to keep any eye outside while he outraged the modesty of the minor inside the shop. After listening her screams, a few people assembled on the spot after which the accused released the minor, closed the shop and escaped.
Survivor's parents had gone to meet their relatives at the time of incident. However, when they came to know of it, they were numb to and could approach police only a day after.
Family members had gone to a wedding function, the police said, adding survivor's parents remained confused about what to do and thought that reporting it to police would defame them in the society.
But they finally made up their mind and approached the police. Officials said the victim underwent medical examination and recorded her statement. Meanwhile, the accused was on the run.
The accused and survivor belong to two communities, many gathered on the spot after the news spread. But senior police officials went to the police station and monitored the inquiry. Efforts are on to nab the accused, they added.

---
Bhopal gas tragedy: UCC can't be sued for plant contamination, says US court
Our correspondent 01 Aug 2014, Bhopal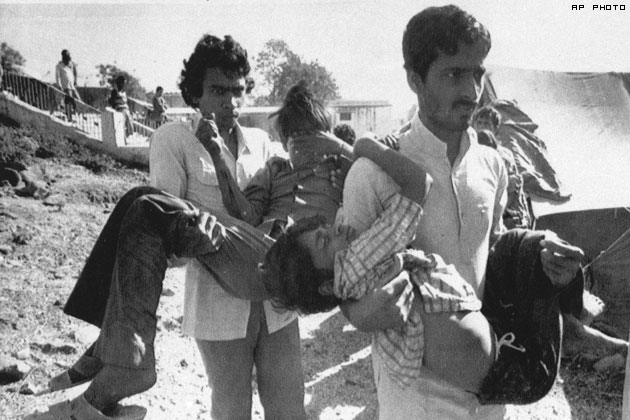 In a major blow to victims of the 1984 Bhopal gas tragedy, a US court has ruled that the Union Carbide Corporation (UCC) cannot be sued for the ongoing contamination from the chemical plant.
Non-governmental organisation EarthRights International had filed the lawsuit in the Southern District of New York on behalf of residents of Bhopal saying land and water of the citizens are being contaminated by waste from the plant.
EarthRights said that as per the court's ruling, Union Carbide cannot be sued despite evidence that construction of the plant was managed by an employee of the company. EarthRights expressed confidence that there is enough evidence against Union Carbide that will lead to a reversal of the "erroneous decision on appeal".
The lawsuit had also added the state of Madhya Pradesh, which owns the site of the former Bhopal plant, as a defendant and had sought that Madhya Pradesh also cooperate in clean-up of the site.
US District Judge John Kennan said in his 45-page ruling on July 30 that, "The only relief plaintiffs seek against Madhya Pradesh is an injunction directing them to cooperate in clean-up of the site ordered by this Court against UCC.
"Because I conclude that there is no basis to hold UCC liable for Plaintiffs' damage, there will be no court-ordered cleanup in this action, and thus, no basis for enjoining Madhya Pradesh. It is therefore appropriate to enter judgment in favor of the state (in) the amended complaint," the judge said in his ruling.
A poisonous gas leak from the Union Carbide plant killed over 5,000 people on the night of December 2-3, 1984 and EarthRights said UCC had "largely abandoned" the site, allowing toxic wastes to seep into the local water supply. It said UCC was involved in the creation and disposal of toxic wastes at the Bhopal plant, and the manager who oversaw the construction of the plant confirmed that he worked for UCC, not for the Indian subsidiary that officially operated the plant.
Keenan, however, ignored this evidence and ruled that UCC was not sufficiently involved in the acts at the plant and that the project manager actually worked for the subsidiary, EarthRights said in a statement.

---
Bhopal traffic police tighten screws on violators with loudspeakers
Our correspondent 30 July 2014, Bhopal

Manual system of using loud speakers at red lights and other public areas is helping Bhopal traffic police in managing traffic efficiently and keeping a close tab on erring drivers in the city.
The initiative that was started a few months ago saw constables deputed at busy traffic joints, with a loud speaker in their hands. The loud announcement by cops using the loudspeaker alerted the vehicle owners. Gradually, it was seen that drivers became more cautious.
Also, a small team was deputed on the other side of the traffic intersection which would intercept the drivers violating traffic signals. If the driver dodged the team and gave them a slip, he would be punished by sending a challan to the postal address of the driver secured through the registration number of the vehicle.
"Initially the drivers ignored the instructions given on the loud speaker but slowly they got used to the system and have started driving more cautiously," said a traffic constable posted at MP Nagar square.
He added that loud speakers come handy in case a driver parks his vehicle haphazardly and goes for completing his work in nearby areas.
DSP (Traffic) Basant Kaul said that currently the system is being used at ten traffic joints of the city. Buoyed by the success of the endevour, the traffic police now plans to implement the plan at 30 more traffic joints for better traffic management in the state capital.

---
Heavy rain brings Bhopal to grinding halt
Our correspondent 016 July 2014, Bhopal

BHOPAL: Two-and-half hours of heavy downpour in the evening brought the city to a grinding halt on Tuesday. It was second consecutive day of mayhem on the streets after the skies opened up with fury.
More than 83 mm of rainfall was recorded in Bhopal in 24 hours till 5.30 pm on Tuesday. Meteorological department said more rains are in offing in the next 24 hours.
After a sultry afternoon, thick dark clouds hovered over the city around 4pm. It started as a drizzle and end with a deluge. Soon low-lying areas were inundated. Even arterial roads were waterlogged.
Almost at the same time, people from government offices and private firms began driving home, only to trapped in a gridlock. Long queues of vehicles were witnessed till late evening in every corner of state capital. Under-bridges in city, including the one near Habibganj were shut after it turned into water tunnel. This had a ripple effect on the arterial Hoshangabad Road where vehicles were caught in a bumper-to-bumper jam for several hours. And after a tree toppled over at Bawadia Kalan railway crossing, movement of trains were also hit.
The city's public transport system was also paralysed despite a dedicated BRTS corridor. Mybus services were erratic and were caught in the snarl-up. Nullahs overflowed in residential and commercial areas and power supply too snapped for several hours.
Areas where traffic came to a standstill included Chetak Bridge, RRL trisection, Bittan MARKET, Shahpura, Chuna Bhatti to Kolar, Misrod, Link Roads, New Market, Polytechnic square, VIP road trisection, Hamidia Road, Koh-e-Fiza, Gandhi Nagar square, Nadra bus stand, street linking Idgah Hills from Shahjehnabad side, Nehru Nagar, Jyoti Talkies, Ten Number Market, 12 Number, Six and Seven Number bus stops, Arera Hills, Piplani Royal Market, Maida Mill road, Lilly talkies area among other places. Traffic had to be diverted at a few places like Chetak Bridge where a km-long jam starting from ISBT forced people to reach their destinations taking the BHEL-Subhash Nagar route. Two-wheeler riders were seen jostling on footpaths meant for pedestrians on Chetak Bridge.
Emergency services of BMC received complaints of waterlogging from Bagh Sewania, RBI colony in Arera Colony, Jaatkhedi, Raisen Road and Apsara talkies.
And there is no respite in coming days too. Weatherman forecasts more downpour and this could mean more trauma on the streets of Bhopal.

---
It is official, monsoon hits Bhopal
Our correspondent 07 July 2014, Bhopal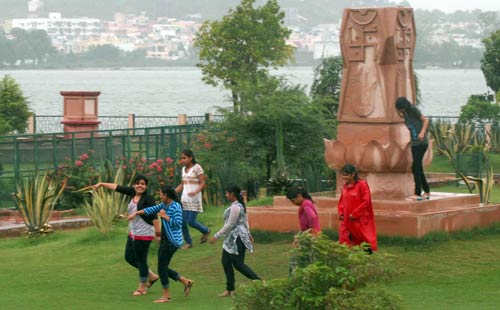 BHOPAL: Almost a month-long excruciating wait came to an end with monsoon finally hitting Bhopal on Sunday. Indian meteorological department (IMD) officially announced arrival of south-west monsoon in Bhopal late Sunday evening.
Meteorologist in Bhopal circle of Met office, ER Chintalu confirmed to TOI that monsoon has advanced till Bhopal and there are favourable conditions for its further movement. Met office said except in 2012 when monsoonal rains had hit Bhopal on July 4, it was never so late for monsoon to make entry into the city in past 15 years.

Heavy to moderate rain was witnessed in the state capital during evening hours on Sunday giving respite from oppressive humid conditions. The city had also witnessed showers on Saturday night. City residents enjoyed rain on Sunday evening and there was a huge rush on the Boat Club and market places.
Officials of Met department, Bhopal circle, said showers will continue in west and central MP and parts of east MP, where monsoon already struck twenty days ago, during next 24 hours.
Among four main cities, 8.8 mm of rain was recorded in Bhopal. Indore and Gwalior recorded 9 mm rain between Saturday night and 8.30 am on Sunday.
Meanwhile, northern MP continues to reel under heat wave conditions. Mercury touched 31 degrees celsius in Sheopur Kalan district bordering Morena.

Maximum and minimum temperatures in Bhopal, Indore, Gwalior and Jabalpur ranged between 38.7 degrees celsius and 23.8 degrees celsius.
BOX
Met office fails to read Doppler radar
Met office, Bhopal circle, is equipped with Doppler radar, a device that enables weatherman to forecast weather with pinpoint accuracy precision. Yet Met office miserably failed in reading and declaring onset of monsoon till late Sunday evening. As a matter of practice, onset of monsoon is declared after observations sent by local Met office. It was only when Indian Meteorological Department in New Delhi declared monsoon onset in the state capital, Bhopal circle parroted IMD New Delhi lines.

---
NGT to ban construction within 300m radius of Upper Lake
Our correspondent 04 July 2014, Bhopal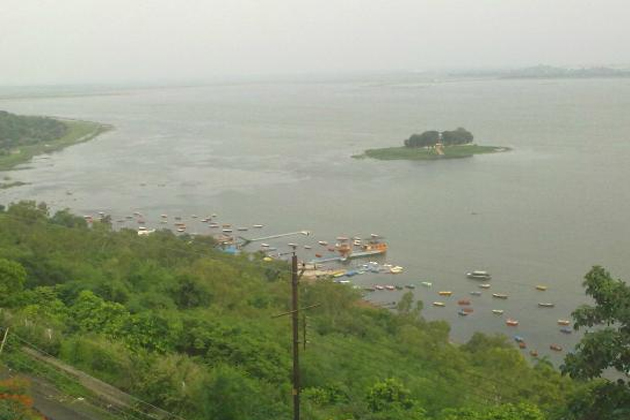 In an effort to protect the environment around Bhopal's Upper Lake, the National Green Tribunal has agreed to ban constructions within 300 metre zone of the Upper Lake of Bhopal. The investors in land near the lake have disputed the decision as they will lose benefits of their property in the lake area.
However, tribunal bench maintained that entire exercise of protecting the environment around Upper Lake would become redundant unless the ban is enforced.
Tribunal bench comprising judicial member Justice U D Salvi and expert member P S Rao, directed Bhopal Municipal Corporation (BMC) and urban administration and development (UAD) department and directorate of town and country planning (T&CP) to maintain a no construction zone within 300 metres zone of the FTL of the lake, said a Times of India report.
This decision is similar to Noida flats row where the fate of real estate projects within 10-km radius of the Okhla Bird Sanctuary towards Noida was in limbo after the National Green Tribunal (NGT) on October 28, 2013, issued an interim direction saying building constructions within the area or within distance of ecosensitive zone shall be subject to the decision of the National Board of Wildlife and till the time the clearance of the Board is obtained, the authority concerned shall not issue completion certificates to projects.

---
Going from Bhopal to Indore? use hi-speed internet on WiFi-enabled tourism buses
Our correspondent 04 July 2014, Bhopal

For the first time, Madhya Pradesh State Tourism Development Corporation Ltd has introduced wi-fi facilities in MP tourism buses plying from Bhopal to Indore.
According to a report in Bhaskar, a one-side ride from the state capital to Indore takes three and a half hours and costs Rs 250. The initiative is likely to benefit business class people and students the most. Even as the new facility has been introduced in seven buses, the fare has not been increased by even a rupee.

"The wifi system has been introduced for tourists. Whoever travels will be given a password to access the wi-fi that they can use on their phones, laptop or any other device," said Suhail Kadir, general manager of MP tourism.

---
VYAPAM scam: A look at prime accused Sudhir Sharma's huge business empire
Our correspondent 30 june 2014, Bhopal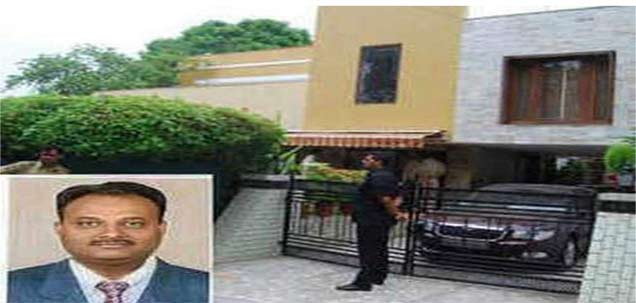 Bhopal: The Madhya Pradesh High Court-appointed Special Task Force (STF) could not so far arrest mining baron and former Higher Education Minister Sudhir Sharma for his alleged involvement in VYAPAM scam. First it could only dare to serve a notice to Sharma but after the high court hardened its stand, it declared him absconding and announced a reward of Rs. 5000 placed against his name.
Sharma, who is considered to be close to RSS leader Suresh Soni, is accused of manipulating contractual teachers' recruitment examination results. Three FIRs have been filed against him in this connection.
Although Sharma, who has a business empire of Rs. 4000 crore, is at large on paper, but it is open secret that he is doing all his work freely.
In 2006, he left the government job and tried his luck in mining. Soon, he bought property in Delhi, Mumbai Bhopal, including other places of the country. He started setting up companies one after another. Some of his companies are: S R Ferro Alloys Ltd, Shyam Refractories Ltd, S R Ceramic and Refractories Pvt Ltd, SR Formulation India Pvt Ltd, S R Singh and Company Pvt Ltd, Shivalika Minerals Jabalpur, Orchid Biotech Pvt Ltd, Vidya Niketan samiti (VNS Group of Institutions).

Experts say that it is not difficult to apprehend a man who has such a huge business empire.
"I can tell you with full responsibility that Sharma has a very strong political backing and therefore, he is not being arrested. It is impossible to believe that a man who runs such a huge business can play hide and seek with the police. If STF intelligently puts a trap, he can be easily be nabbed," said former MP DGP Arun Gurtu.
Sharing the same view, Joginder Singh, former director of the CBI, said, "Everyone fears attachment of his property and cannot evade arrest for a long time."
Sharma, who started his acreer as an assistant professor at a college in Vidisha on 1990s, became a billionaire in two decades. During his posting in Vidisha, he became a close confidant of BJP MLA Laxmikant Sharma. He became personal secretary to the BJP leader.

---
Property expo at Ashima Mall
Our correspondent 25 june 2014, Bhopal

A grand property expo 'Grahpravesham -2014' was organised by CREDAI association of builders from 20-23 June at Ashima Mall. The expo was supposed to end at 23, June but on customers demand the event was extended for one more day.

According to CREDAI members, within three days they have undergone 50 bookings. They witnessed large number of clients at the last day of the expo. They are providing special offers on properties to those who will book property in this expo.

CREDAI head, Vipin Goyal announced lucky draw for their clients in which first price is of a car, I-10 and 4 motorcycles have been kept as 2nd price. Winners will be announced on the last day of expo. The special feature of the expo is that the people who will get their registration done in the expo will get a discount of Rs.25,000 till 31st August.

CREDAI group of builders keep complete transparency in the dealing of property. Another such expo was also organised by them in 2013 which has also received a great response from the clients. To deal in better way with the clients CREDAI has also established a zone office at 273, zone-2, m.p nagar, Gomti Vila.

Anuja Gurele
---
13 year-old boy's 'Launcher 8 Pro' app changes Android display to Windows
Our correspondent 25 june 2014, Bhopal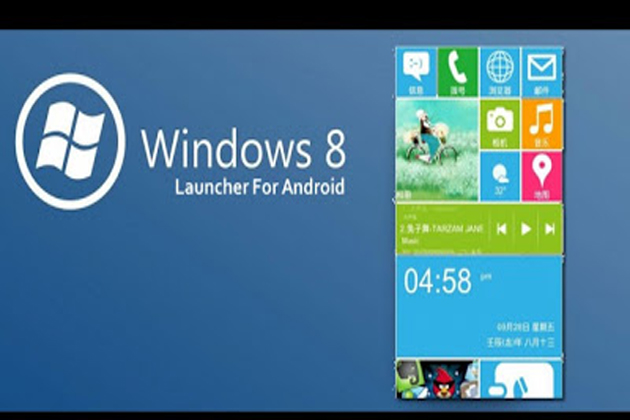 Bhopal Madhya Pradesh Sushmit Soloman designed an app 'Launcher 8 Pro' which changes an android phone's display to windows display on being downloaded.
A student of Bhopal's Campion school, 13-year-old Sushmit designed the app using HTML by changing the back end coding. He then launched both the free and paid version of the app on Google play store on June 10. It has been downloaded by more than 10,000 users already.

According to a report in Bhaskar, as the app became a hit, Sushmit received an amount of Rs 3 lakh in his father's account from US bank Jolo corporation. He has already spent Rs 2 lakh in shopping for an I-phone 5S gold and Sonia Experia Z.
His father Babu Soloman Prasad said all of Sushmit's transactions are being done from his account. For the purpose he is getting an audit done by a chartered accountant.

---
Policemen surprise bikers by giving them toffees for wearing helmets
Our correspondent 04 june 2014, Bhopal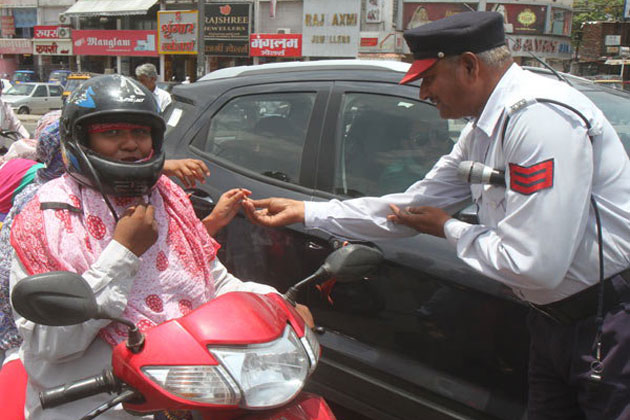 Bhopal Madhya Pradesh, During a state-wide helmet checking drive, at least 110 bikers and car drivers witnessed a newer side of MP policemen on Tuesday. While those who were caught not wearing seat belts or riding their bikes without helmets had a hard time escaping from their clutches, those who did were given toffees for abiding by the traffic rules.
According to a report in Bhaskar, policemen shook hands with people at red lights for wearing helmets and seat belts and ensuring their own safety. Meanwhile, at least 110 bikers and car drivers were taken to the control room as punishment for not following traffic guidelines. Equipments like Rider trainer and Mashhar video games were used to provide them training on safety tips while driving.
"I was on my way to work when police stopped me for not wearing a helmet. I was with them for 1.5 hours. They told me the benefits of wearing it and also guided on driving safety tips," said Pawan Shukla, Business associate in a finance company.
What's more fascinating is that police officers did not care about peoples' work timings and stranded them for as long as two hours to teach them the very basics and to ensure that they never repeat it.
"I went to drop my mother to her workplace. while returning, police caught me for not wearing helmet. I have been here for 2 hours. My entry time in office has passed and I had to taken an off," said Anil Mukoria.

---
Irate wife in MP bites husband's genitals for entering kitchen
Our correspondent 04 june 2014, Bhopal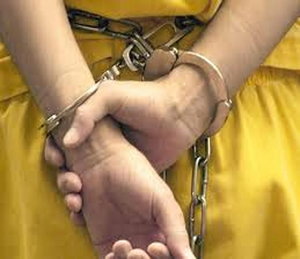 Bhopal: A 30-year-old man's irate wife allegedly bit his genitals after days of scuffle gave way to a heated spat between them last month. The incident was reported from Satna district of Madhya Pradesh.
According to reports, the man, Jitendra Patel complained of swelling and pus formation in his genitals and went to a district hospital for treatment. The incident took place on May 4 at Satna's Pagra village but came to light only after Patel went to the hospital for treatment.
It is being said that Patel's wife – Uma Patel (27) bit her husband's penis after a heated argument on May 4. Their kids tried to separate them and in the meantime Uma bit his penis.
Times of India reports: On May 5, Jitendra asked Uma to get him breakfast. When Uma posed a deaf ear, Jitendra went inside the kitchen and started cooking, said police.
Uma got violent after this and began to attack her husband with whatever she got in hand.
During the scuffle Jitendra's towel fell off down exposing his vital parts. She allegedly grabbed his testicles and bit off his genitals. He somehow managed to escape and reported the matter to police.
Jitendra, however, refused to undergo a medical examination done fearing public humiliation. His wife was booked and released on bail. After a counselling session by police, they agreed to stay together.
A senior investigating cop has indicated that Uma will likely be charged with attempt to murder.

---
21 year old tigress 'Sita' dies of old age in Van Vihar National Park
Our correspondent 02 june 2014, Bhopal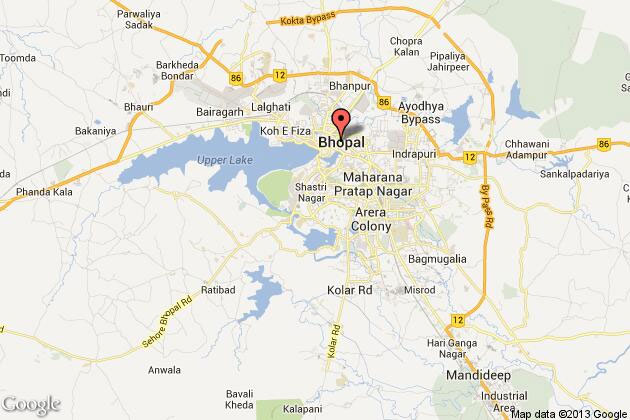 An ailing tigress has died of old age in Van Vihar National Park in Bhopal, a forest official said on Sunday. "The big cat, named 'Sita', was 21 years old.
She was suffering from an injury in her hind leg over a month, which had restricted her movements. She died last evening," Van Vihar Assistant Director, Sudesh Waghmare told reporters. Autopsy report revealed that the big cat died of old age, he said.
'Sita' was brought to the national park in 1994 from Jagdalpur when she was just nine months. Her last rites were performed in the park premises.

---
Poachers kill tigress with GPS collar in Madhya Pradesh
Our correspondent 27 may 2014, Bhopal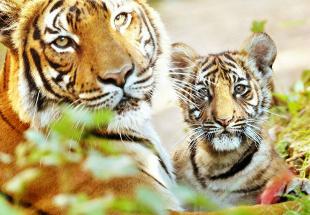 BHOPAL: Poachers killed yet another tigress - fourth in the last two years - with an electric trap at the buffer zone of Bandgavgarh National Park (BNP) in Umeria district of Madhya Pradesh late on Sunday night.
Carcass of adult tigress - BT2- was found near Khitoli range by the patrolling squad at 8.30 am, said sources. Its GPS radio collar, nail and tooth's were reported missing.
This tigress was electrocuted by trap laid through a 11 KV line by poachers near barruah nullah, said sources.
Carcass has been preserved in a deep freezer. Post-mortem would be conducted as per National Tiger Conservation Authority (NTCA) protocol.
Earlier three tigers were killed by poachers in the same area forcing the state government to remove P K Shukla from the post of state's chief wildlife warden.
Last tiger was poached in Jugia village near Vijayraghogarh forest range (compartment No 448- Amadi beat) in December 2012.
The tiger got killed on the intervening night of December 25-26 after it stepped on a live 50 metre GI-wire from the 11KV service line pegged to a wooden pole. The spot is at 60 km away from the Bandhavgarh National Park.
The tiger, around 9 feet long, suffered a major shock and died on the spot after it got in contact with the live wire.
Another tiger had fallen into a similar electric trap and got killed on December 7, 2012. It's skinned carcass was found in the forest area of Umaria, approximately 25 kilometres away from Bandhavgarh national park on December 11.
More tigers were electrocuted in the Khitauli range of the Katni District and Kathotia forest area close to the state capital.
The principal chief conservator of forest (PCCF) and chief wildlife warden Narendra Kumar did not respond to calls.

---
Professor's daughter complaint: Rights panel seek MANIT report
Our correspondent 26 may 2014, Bhopal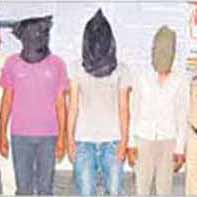 BHOPAL: State Commission for Protection of Child Rights (SCPCR) has asked Maulana Azad National Institute of Technology (MANIT) to provide them with the report by a three-member internal committee which was constituted after prof Lavit Rawtani's daughter filed a harassment complaint against him. The rights panel had written to MANIT director Dr Appu Kuttan.
Rawtani is a professor in MANIT's computer science department.
SCPCR chairperson Usha Chaturvedi said, "We have written to the director after we learnt that Rawtani was sent on medical leave after complaints. We want to know what action MANIT has taken against him for insubordination. He has not been following orders or instructions of his seniors. It is the duty of the head of the institute to implement the summon that was issued by the commission."
SCPCR will get a legal opinion on the matter after they get the report from MANIT.
Earlier, prof Rawtani had refused to take the summon either from the director or from the police.
He was summoned by the commission on April 24 for a hearing after his daughter's complaint in August last year.
Rawtani, 47, did his masters from MANIT. Later, he joined the institute as faculty in 1991. He was promoted from associate professor to professor in 2012 .His father was head of applied mechanics department and retired from MANIT.

---
Gang of chain looters busted
Our correspondent 26 may 2014, Bhopal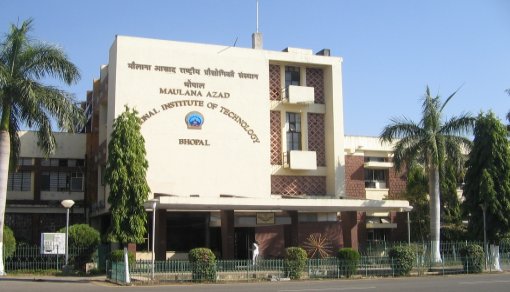 BHOPAL: In a first this year, a gang of chain snatchers was busted here on Sunday.Two bike-borne looters were arrested and a dozen gold chains were recovered from them. The accused were nabbed in a joint operation by crime branch and officials of Kotwali police station.
DIG D Sreenivasa Varma said they expect to recover more chains as two other accomplices of the accused are still on the run.
The arrested accused -- Salig alias Rehan and Tanveer Irani - were unemployed and resided in Nishatpura area of old city. Those on the run are Takreer and Zubair. Salig and Tanveer used to loot chains from Bairagarh, Kamla Nagar, Koh-e-Fiza, Piplani, Habibganj, Shahpura, Ayodhya Nagar and Gandhi Nagar areas. Salig was booked earlier too. During interrogation, he confessed to looting around 10 chains with his accomplices.
Policemen were deployed in civil dress at areas vulnerable to such loots in the city. They learnt that the two accused frequently moved towards Piplani from Bhanpur. They were caught during a vehicle checking drive and two chains were recovered from them. The bike, lifted by the accused for crime, has also been seized.
The accused used to target women in deserted areas on the pretext of asking them address. Earlier, they sold chains to local jewelers but later planned to sell it in bulk outside the city or state.
Till May this year, around 24 gold chains have been looted. Officials said the figure is less than previous year when 38 chain snatching cases were reported in the first five months.

---
Shops gutted in fire at Shivaji Nagar, timely action averts major tragedy
Our correspondent 23 may 2014, Bhopal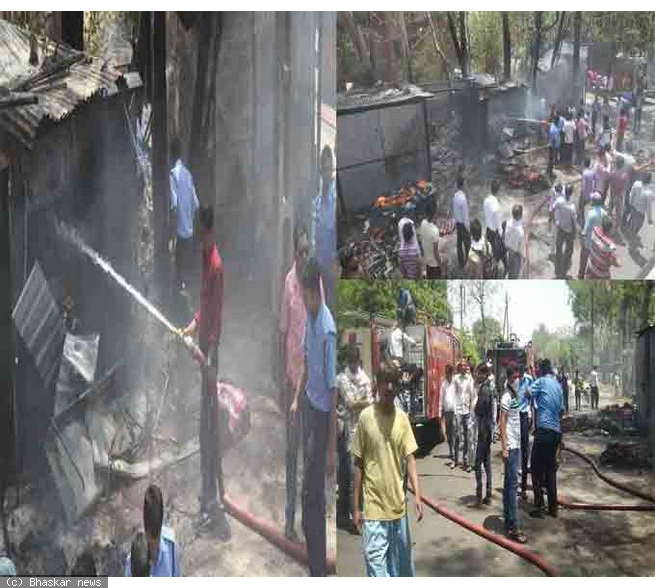 Bhopal: This could have been a major tragedy, had the people of the area not made efforts to contain the fire. Shivaj Nagar is one of the busiest areas of Bhopal and considered an important shopping centre here.
A fire here in the afternoon, threatened to engulf Ankur Complex. Four shops were gutted but thankfully the fire was contained in time. Fire tenders were pressed into action after locals informed about the fire to the authorities.
As people noticed the fire, they tried to douse the fire with water. Meantime, four fire tenders were rushed to douse the flames.

---
Hamidia Hospital to have new building
Our correspondent 22 may 2014, Bhopal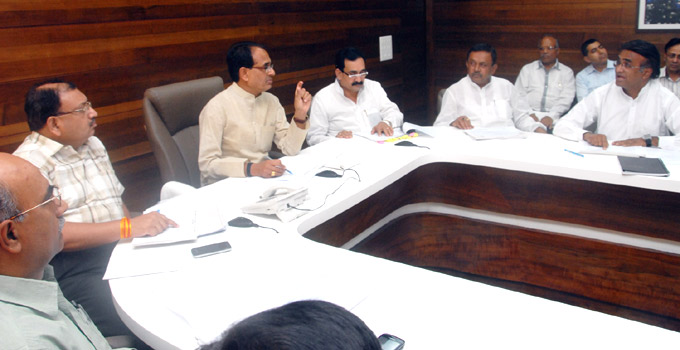 Hamidia Hospital Bhopal will have a new building. Sultania Hospital will also be included in this project. Reviewing activities of Health and Medical Education Departments here today, Chief Minister Shri Shivraj Singh Chouhan directed that apart from completion of buildings of hospitals announced at Ratlam, Vidisha and Shahdol, teaching there should also be started within 2 years.
Shri Chouhan gave the task at the meeting that hospitals attached to medical colleges in the state should be developed at national level where treatment facility for major diseases like bypass surgery and cancer is also available. Specialist doctors and necessary supporting staff should be recruited by relaxing rules. All arrangements including infrastructure, equipments etc. should be completed within time-limit. Health Minister Dr. Narottam Mishra, Minister of State Shri Sharad Jain and Chief Secretary Shri Anthony de Sa were present on the occasion. The Chief Minister reviewed activities of Public Health and Medical Education departments separately for about 3 hours. He said that effective improvement is necessary in all facilities pertaining to sanitation, equipments, medicine distribution, treatment etc. to establish image of government hospitals. He directed to attach priority to doctors' recruitment. Assistance under Rajya Beemari Sahayata Yojana should be provided promptly. For this, process should be simplified further. Process is on to fill up long-pending vacancies at a rapid pace.
The meeting was informed that widespread reforms have been done in hospitals and departmental procedures due to sustained efforts. Maternal & infant mortality rate in being brought down and crude birth rate effectively improved in the state. Free medicines are being provided to about 4 lakh patients and free pathology tests facility to about 75 thousand patients daily in government hospitals. About 5 thousand patients are brought by vehicles. About 41 thousand patients are being given meals daily. Regarding improvements in government hospital arrangements, Health Minister Dr. Narottam Mishra said that he will undertake surprise inspections of hospitals. The meeting was informed that Madhya Pradesh is the only state in the country where public health has been brought under the purview of Public Service Delivery Guarantee Act.
As per Chief Minister's directives, Hamidia Hospital building will be re-constructed in different phases. Sultania Hospital will also be included in the project. Administrative officers will be posted to streamline administrative arrangements in major government hospitals.
It was informed that a gamma centre with camera costing Rs 4 crore is being established in Bhopal medical college. Five dialysis machines are being operated. Indore's Maharaja Tukojirao Hospital is being re-constructed. Work of neurosurgery department is in progress in Jabalpur medical college. Land measuring 52 acre has been allocated for Medical University, Jabalpur. Administrative building has been constructed and 275 posts have also been created. Consruction of 46-seater hostel has started in Rewa medical college. CT Scanner has also been installed.
The meeting was informed that 30 medical colleges including government and private ones will be in the state by year 2018. At present, 1700 doctors pass out and then 5000 doctors will pass out from medical colleges.
The meeting was also informed about reforms made in counselling arrangement for removal of complaints regarding admission in medical colleges.
Health Minister Shri Narottam Mishra informed that 61 types of medical examinations are being undertaken in state's government hospitals giving benefit to 2.75 lakh patients monthly. Similarly, free medicines are being provided to 4 lakh patients monthly.
Additional Chief Secretary Finance Shri Ajay Nath, Principal Secretary Health and Family Welfare Shri Praveer Krishna, Principal Secretary Medical Education Shri Ajay Tirkey, Principal Secretary to CM Shri Manoj Shrivastava and senior departmental officers were also present on the occasion.

---
CM Shri Chouhan administers Anti-Terrorism Pledge
Our correspondent 22 may 2014, Bhopal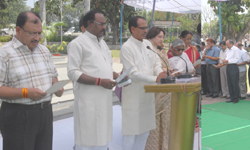 Chief Minister Shri Shivraj Singh Chouhan administered Anti-Terrorism Pledge at Mantralaya here today.

He administered the pledge to officers and employees to strongly oppose all kinds of terrorism and violence maintaining firm belief in non-violence and tolerance. On the occasion, Chief Minister Shri Chouhan paid tributes to those who attained martyrdom fighting terrorism. Public Health Engineering Minister Sushri Kusum Mehdele, Women and Child Development Minister Smt. Maya Singh, Minister of State for General Administration Shri Lal Singh Arya, Chief Secretary Shri Anthony de Sa and Mantralaya's officers and employees were present on the occasion.

---
Government braces for disposal of Carbide waste at Pithampur
Our correspondent 19 may 2014, Bhopal

BHOPAL: Trial run to incinerate toxic Carbide waste of 1984 Bhopal disaster is likely to be held soon at Pithampur based treatment, storage and disposal facility (TSDF). State government has initiated action for safe transfer of waste from Union Carbide plant in Bhopal to the TSDF facility soon.
Supreme Court had directed Union ministry for environment and forest (MoEF) to conduct trials on April 17.
According to officials of Bhopal Gas Tragedy Relief and Rehabilitation department, state government would only provide 'logistical help' as it readies for safe transport of 10 MT of toxic waste. Officials said MoEF through Central Pollution Control Board (CPCB) is in charge for conducting trial run at Pithampur to determine whether TSDF facility operated by Ramky Enviro Engineers is safe for incineration of the toxic Carbide waste. Officials are recruiting private agencies for transporting waste in leak proof specialized tankers as per CPCB guidelines. The waste would pass through four districts under high security and packaged in small bags of approximately 20 kg each.
Statutory permissions from MPPCB as required under the Hazardous Wastes (Management, Handling and Transboundary Movement) Rules, 2008, for transportation of 10 MT of toxic waste to Pithampur, has been sought, he added.
Regional officials of CBCP on Monday said they are awaiting a final schedule and the exercise would take about ten weeks to complete.
Sources said that actual dates of trail run are not likely to be made public, fearing opposition from activists. NGOs working for Bhopal gas victims have opposed incineration of toxic wastes at TSDF Pithampur, alleging that the site is unsafe.
After similar trial runs in January 2013 CPCB had deemed Pithampur incineration facility as suitable for incinerating Carbide wastes.

---
Engineering students under CCTV vigil at exam halls
Our correspondent 19 may 2014, Bhopal

BHOPAL: Use of unfair means during exams or other illegal act in engineering colleges in the state without getting caught will not be possible. All such or other activities will be under watchful eye of CCTV.
Sources said every official of department of technical (DTE) education associated with exam process can monitor any exam centre online. "A specific kind of software has been developed for the purpose. A separate ID and password will be provided to each individual associated with exam process. They can connect to live cameras installed at exam centre through computer or laptop from anywhere," said an official of DTE, who preferred to remain anonymous. Rajiv Gandhi Technical University has already installed CCTVs in exam centres. Of around 200 engineering colleges in the state, 20 have not been able to install CCTVs thus will not be allowed to function as exam centre, officials said.
Earlier, it was decided recordings through CCTVs will be watched after exams are over. Later, live monitoring by connecting CCTVs to official portal of the university was added. Decision to install CCTV cameras was taken after a clutch of complaints of copying during exams were reported. "RGPV will check footage on a random basis. It would help the university keep tabs on colleges," said an official.

---
Sushma Swaraj skips Modi's meeting in Gandhinagar, leaves Delhi for Bhopal
Our correspondent 14 may 2014, Bhopal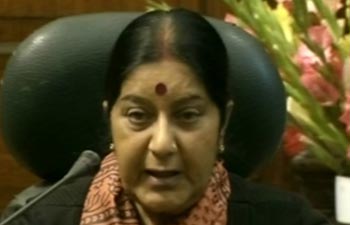 Are there fissures in the BJP even before the sings of victory? According to reports, senior BJP leader Sushma Swaraj has skipped the crucial Narendra Modi's meeting in Gandhinagar and has left Delhi for Bhopal.
Swaraj is said to have told former party chief Nitin Gadkari that she wanted "a respectable role" in the next government, with exit polls projecting a NDA win.
Sources said Sushma Swaraj always advocates that decisions should be taken collectively by the BJP parliamentary board and she has conveyed the same to the party high command.
Gadkari had met Swaraj, who has largely kept to herself during the elections, on Wednesday.
There are indications that if the NDA forms the next government at the Centre, Sushma Swaraj can be made a member of Cabinet Committee on Security (CCS) that comprises five ministers, including the prime minister.
Two news channels had said that the BJP may even ask the senior leader to head the defence ministry.

---
Woman professor found hanging, cop booked
Our correspondent 14 may 2014, Bhopal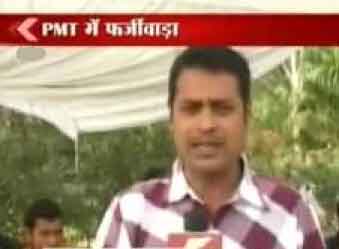 BHOPAL: Twenty seven more medical students were rusticated from Gandhi Medical College (GMC), Bhopal, and Netaji Subhash Chandra Bose College in Jabalpur for using unfair means in clearing pre-medical test. Of these, 15 students from Jabalpur were expelled on Monday.
Special task force (STF) investigating the scam identified these GMC students who fraudulently got admission in MBBS course between 2009 and 2013. The college officials said 61 students accused of seeking admissions through fraudulent means had been expelled till Monday.
Directorate of Medical Education (DME) has already cancelled admissions of these students after Madhya Pradesh Professional Examination Board (MPPEB) that conducted the entrance cancelled their merit. DME officials said cancellation of admissions is underway at other private and government colleges too in the state.
These students were first identified by STF on the basis of interrogation of some of the scamsters arrested and documents recovered from them. The respective medical colleges too found out that the students were involved in irregularities.
The college administration and DME went ahead with the expulsion only after ensuring the legal responsibility fell on MPPEB.
In 2013, admission cancellation of such students was challenged in court after the medical college terminated them without MPPEB first cancelling the students' merit. "Technically, MPPEB conducted the examination and DME permitted the admission. There is not need for college administration to be involved in any future legal battle," said a GMC official.
Meanwhile, Netaji Subhash Chandra Bose College, Jabalpur, on Monday terminated 15 students who took admission in the college between 2008 and 2010 through fraudulent means.
An estimated 1,050 admissions secured through alleged unfair practices have been cancelled in the state's various medical colleges till now.
The scam, which came to fore in July 2013, was perpetuated in connivance with key PEB officials, few senior doctors and middlemen and directors of some private medical colleges. The number of admissions cancelled so far includes 439 from 2013, 333 of 2012, 98 of 2011, 90 in 2010 and 85 of 2009 batch, sources said.
PEB's former exam controller Pankaj Trivedi, chief system analysts Nitin Mohendra and Ajay Sen and state PMT's examination in charge C K Mishra are among key offenders in the scam.

---
Woman professor found hanging, cop booked
Our correspondent 12 may 2014, Bhopal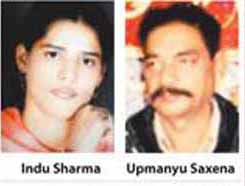 BHOPAL: A 32-year-old unmarried professor, Indu Sharma, from Bhopal was found hanging in a rented accommodation at Fortune Divine City in Misrod on Sunday.
She taught sociology at Rajeev Gandhi College.
Inspector Upmanyu Saxena, who has been booked for abetting his sister-in-law's suicide, was a frequent visitor to her flat, where she lived alone. The duo reportedly had a dispute on Saturday night over Indu Sharma's visit to Nagpur following which she locked herself inside a room. Before leaving, Saxena allegedly locked her from outside. On Sunday morning when he visited her, she did not respond. Later. he informed the police, who broke open the door and found her hanging. On learning about the incident, her younger brother Vinod rushed to the spot. Indu's family members have refused to accept the body and held Saxena responsible for her death. Alleging that she was physically exploited by him, they demanded his arrest. The woman had left her parent's home, who stay in Karond, three years ago.
The police have recorded Saxena's statement. He said he knew her for many years and often visited her place. At times he stayed with her in night, police said.
Indu's brother Manoj Sharma, who works at Agar district collectorate said Saxena did not inform family members when she did not open the door. Indu had called her mother a few days ago and had informed her about Saxena's atrocities.
Police did not recover any suicide note, but found a few photographs of the duo from the spot. They also recovered Indu's diary in which she mentioned her name as Indu (Sharma) Saxena.
Saxena stayed at Govindpura police lines and had strained relations with his wife, who was aware of his relationship with Indu. Till sometime ago, Saxena was posted as station house officer of Aishbagh police station, but was removed from active duty after model code of conduct came into effect.
Statements of Indu's family members were recorded at police station. "Saxena is now likely to face arrest anytime," police added.

---
Jilted lover shoots bride dead during her marriage function
Our correspondent 09 may 2014, Bhopal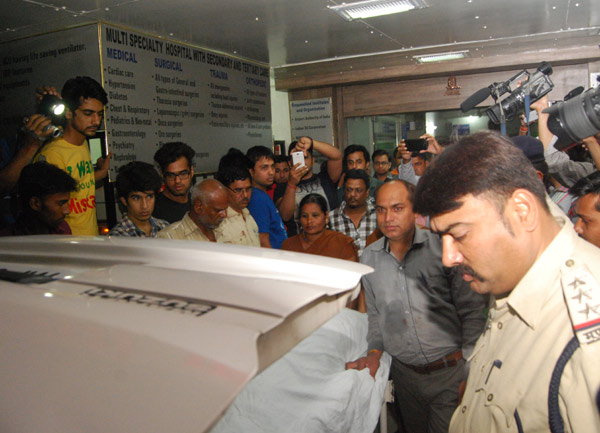 A jilted lover on Thursday shot at a bride on the stage in full public view at a marriage garden in Lalghati area of Bhopal, police said.
The woman later succumbed to her injuries in the hospital.
The man, identified as Anurag, was caught by the people present there soon after the incident and handed over to the police, they said.
He told the police that he took the extreme step as the woman, identified as Jaishri Namdeo who was a doctor by profession, had allegedly cheated on him, police said, adding further investigations were on.
Confirming the incident, Superintendent of Police (SP) North Arvind Saxena said that senior police officials have reached the spot.

---
Barkatullah University's big blueprint botch-up on funds
Our correspondent 08 may 2014, Bhopal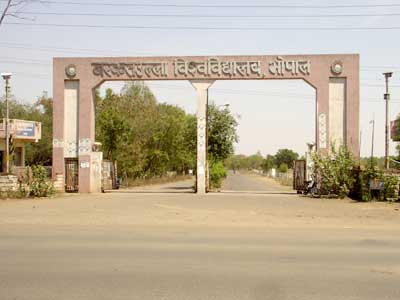 BHOPAL: Barkatullah University, failed to rise to the occasion and left a bad taste among its teaching staff over interaction with a World Bank team that visited university premises to identify need for funds to improve academic activities. This, when two of BU's affiliated colleges came up with impressive presentations and had fruitful interaction with the visiting team.
Sources in varsity said, university authorities failed to present a proper demand for fund requirements and also triggered a row by not inviting all faculty members to meet the team.
Higher education department had informed BU in advance that a WB team would visit the campus. However, varsity authorities failed to seize the opportunity and the team did not visit any university teaching department. Only a selected group of teachers were allowed to interact with the team, leading to resentment among the staff.
Vice-chancellor in charge, DC Gupta told TOI, "We were instructed by higher education department that interaction would be between senior faculty members. There was no malafide intention behind not inviting entire teaching faculty." Interestingly, BU had earlier issued a circular to all head of the departments that they should prepare themselves as the team would visit teaching departments. Later, the idea was dropped.
Sources said that the interaction was limited between visiting team and BU authorities owing to poor condition of teaching departments on the campus.
Questioning the approach by university, president of Barkatullah University Teachers' Association (BUTA), Professor HS Yadav said, "It is strange while BSSS and Nutan College invited their entire teaching staff to interact with World Bank team BU did not do so. Moreover the team was not taken to any teaching department," he said.
When asked about any demand raised by university regarding infrastructure and academic standards on the campus, Gupta said, "We have demanded Rs 17 crore to improve infrastructure pertaining to information technology."
Professor Yadav objected to varsity's approach stating, "Around six teaching departments are on the verge of closure. Conditions of other teaching departments are also very bad. In such a situation, asking for funds to improve IT facilities on the campus shows that authorities did not do their homework well." Presentation for IT infrastructure was given by Sanjay Gulati. Last year, Gulati was removed from the charge of the IT department after he went on leave without informing authorities that affected online services.

---
Siddique Hasan Talab: Big demolition plan on cards
Our correspondent 07 may 2014, Bhopal

BHOPAL: An action plan is being drafted by a high-level committee, formed by Bhopal Municipal Corporation (BMC) for removal of 150 encroachments around Siddique Hasan Khan Talab on directions of Madhya Pradesh high court (MPHC).
The plan would include how encroachments would be removed phase-wise as per HC orders. In April, the court had given eight months' time to complete the survey for removal of unauthorized structures and it should be done in a phase-wise manner.
The MPHC slammed the BMC for making "no tangible effort" since February 2005 to remove all unauthorized structures and clear the site from encroachments.
On May 5, the HC has also directed the BMC commissioner to appear personally before the court on May 16 to clear corporation's stand regarding the encroachments around the lake.
The BMC informed the court that 215 show-cause notices have been issued. A survey would also be done prior to drafting of an action plan which is being prepared by a team of district administration and the BMC officials.
Of the 11.99 acres of land of the Talab, hospitals, houses, hotels and shops among others have been constructed illegally on seven acres of land, BMC sources said. The MPHC has also ordered that no civil court in Bhopal will entertain any challenge to such action. "If any person has any grievance about the justness of the action of the Corporation, he can directly approach this Court."
In case, the encroachments are to be removed, the BMC would provide ten days' notice.
A similar petition is being heard by National Green Tribunal (NGT) central zone bench in Bhopal. However, HC has said the petition deals with violation of environmental laws would be dealt with in accordance with the law with no bearing on the case heard in the high court.

---
Dark & dry: City to face power, water disruption
Our correspondent 06 may 2014, Bhopal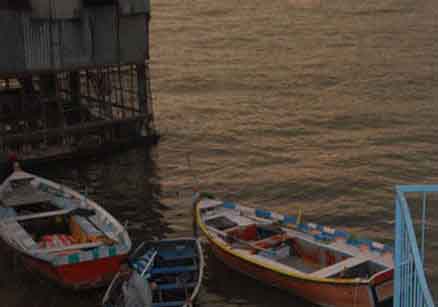 BHOPAL: The city will be in for a tough time on Tuesday and Wednesday due to power cuts and disrupted water supply.The water supply will be affected in many areas of the city due to disruptions in Kolar feeder lines and Narmada water supply distribution scheme. On Tuesday, water supply would be affected at Arera Colony, Shahpura, 1100 quarters, Shivaji Nagar, MP Nagar, PGBT College, Moti Masjid Jawahar Chowk, Nehru Nagar, Kotra Sultanabad among others. On Monday, electricity was disrupted in MANIT and Mandideep feeder lines from 5.37 pm to 6.50 pm because of which the pump houses did not receive sufficient water.
Areas getting their water supply from Narmada water supply distribution scheme would be affected as maintenance work would be undertaken in the pump houses. Water supply would be affected on Tuesday evening and Wednesday morning. The areas that would be affected would be BHEL areas like Indrapuri, Sonagiri, Ratnagiri, Press Complex, Gautam Nagar, Kasturba Nagar, Rachna Nagar, Panchvati, Saket Nagar, Shakti Nagar, Ashoka Garden, Subhash Nagar and gas relief colonies.
Meanwhile, power will remain disrupted due to electricity line maintenance and construction works in difference areas of the city on Tuesday.
City circle general manager Anil Khatri said power will remain shut from 8 am to 2 pm at Rituraj Colony, Goyal Hari Apartment, Neelkanth Colony, Sanjay Nagar, Maulana Azad Colony, Idgah Hills, Convent School, Bright Colony, Prince Colony, Prabhu Nagar, Ram Nagar, Niyamatpura. The won't be any power supply at Regiment Road, Kumharpura, Vinoba Colony, Shahjahanabad, Kachhi Masjid, Purana Court, Master Lal Singh Hospital, MP Agro, Putlighar, Fakhruddin Masjid area, Indra Nagar, New Rajiv Nagar, Vasundhara Colony, Tila Jamalpura from 10 am to 4 pm. There will be no electricity supply from 10 am to 2 pm in 1100 Quarters, E-7, Hanuman Mandir, HX Max, Divyani Hospital, Punjab National Bank.
Power will be shut from 9 am to 5 pm at Vallabh Nagar, Tulsi Vihar, Rachna Vihar, Adharshila (East Block), Crystal Ideal, Soumya Vihar, Avantika, Lavkush Nagar, Surabhi Vihar, Adharshila, Sai Colony, Yugantar and nearby areas.

---
Chaos mars B Ed test: Denied entry, aspirants create ruckus
Our correspondent 05 may 2014, Bhopal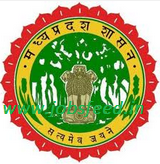 BHOPAL: Chaos and confusion prevailed at the first B Ed entrance examination conducted by Madhya Pradesh Professional Examination Board (MPPEB) on Sunday. Around 7,000 students across the state were denied entry as they failed to bring admit and identity cards. 5,000 forms were rejected by the board officials during scrutiny. Many aspirants also faced problems at the centre as their handwriting samples did not match the application. The attendance registered for the exam was 94%.
MPPEB had made identity cards mandatory for pre-BEd exam. But some aspirants didn't get the ID proof. This resulted in chaos across many centres in state capital. Aspirants not only created ruckus on being denied entry, some also tried to forcibly enter the exam hall.
At Government Geetanjali College, some examinees had brought admit cards but no ID proof while others had ID proof but no admit cards. All such students were denied entry by invigilators. This resulted in ruckus forcing college administration to call police.
Handwriting of some aspirants' did not match the samples. When invigilator said aspirant would be handed over to the police, they accepted that their forms were filled by their fathers or brothers.
The family members only had signed at the samples. That is why their handwritings did not match. They too were barred from the exam after taking an undertaking. Besides Bhopal, students from Shahdol, Rewa, and Ujjain etc also faced this problem.
There were 39 centres in Bhopal and 361 centres in the state. Around 1.09 lakh aspirants were issued admit cards of which 94% took the test. PEB will upload model answers on its website on Monday. Applicants can raise objections in writing within seven days which will be decided by the MPPEB in their committee meeting.
Till now, admissions were given in B Ed colleges through online admission counseling. But, this time candidates had to appear in the entrance examination before appearing for counselling. This new pattern of admission in the B Ed course was adopted by the state government following orders from Supreme Court.

---
Action likely against RKDF college
Our correspondent 02 may 2014, Bhopal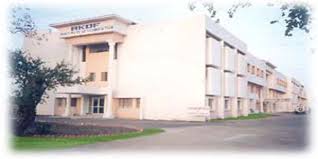 BHOPAL: Failure of RKDF Dental College to respond to a show-cause notice for overcharging fee and not returning caution money to students despite three reminders, Madhya Pradesh Admission and Fee Regulatory Committee (MPAFRC) has decided to take up the issue on May 5 meeting. Strict action is likely against the college, sources claimed.
Officer on special duty to AFRC, Sunil Kumar said the committee is upset over indifferent attitude of the college. "The committee has taken the issue seriously and the final decision will be taken on May 5. We have given them May 3 as the deadline to reply," Kumar said.
The committee had earlier directed the college to send its reply to the show-cause notice by April 11, 2014.
"The committee had served the first notice to the college in first week of March and sought a reply by April 3. College authorities never responded," Kumar added.
"AFRC is likely to impose a fine up to Rs 10 lakh per student on the college, if found guilty. The committee can also recommend ban on fresh admission in the college".
Around 100 dental college students had filed a complaint with the AFRC on March 1 alleging that college had been flouting fee norms.
"According to AFRC rule, the first installment of fee was Rs 1,62,300, but the college charged Rs 1,72,500. Likewise, students were asked to pay an additional sum of Rs 10,000 in next three years. Consequently, they paid Rs 40,000 extra over a period of four years," a student explained.
Another student said the college had not refunded caution money of Rs 15,000 and original documents submitted to the college at the time of admission.
When contacted, college director R K Dhawan said, "We have sent our reply on Thursday by hand."

---
Con & loot: Gang from TN on the prowl again
Our correspondent 02 may 2014, Bhopal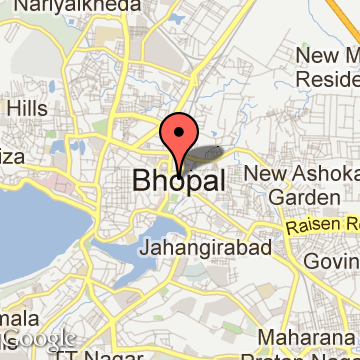 BHOPAL: A gang of conmen that singles out parked four-wheelers with only one person at the wheel with no other passenger in the vehicle is on the prowl. On Wednesday, two incidents came to light and in each case, the accused, whose identity is yet to be ascertained, told the man that tyre of vehicle punctured or oil leaked from the engine.
When unsuspecting climbed out to check vehicle, the accused, all in late twenties, made off with bags kept in the car. The two incidents took place in Shyamla Hills and MP Nagar areas in a gap of few minutes in the evening.
Police suspect gang of thieves from Tamil Nadu, which had in the past conned vehicle owners by dropping currency notes and running away with bags, laptops or other articles, became active again. There is slight change in modus operandi from the past.
Shyamla police said complainant Rajeev Shrivastava was in his car outside an ice-cream parlour near Kilol Park when two youths told him his car tyre was deflated. When he stepped out to check it, they escaped with his laptop kept in the car. Sub-inspector Rajesh Tiwari told TOI the modus operandi and appearance of accused given by victim is similar to that of the gang from TN.
In another incident, Bhupendra Chouhan was sitting in his car opposite a mall when someone told him that oil was leaking from his car. When Chouhan came out to check the vehicle, the accused escaped with two bags having documents in the car, according to MP Nagar police.
Gang members prefer to stay in small hotels close to railway stations and leave the city after committing a couple of incidents in short time, sources said.
In 2007, a few members of the gang from TN were arrested from MP Nagar, but they jumped the bail and were on the run since. Involvement of the gang from Tamil Nadu became clear from CCTV footage of an incident in which Rs 1 lakh was stolen from a SUV parked outside Nisarga hotel in MP Nagar on October 21, 2012, official added. A spate of thefts were reported between October 2012 and January 2013.

Two incidents in 24 hrs: Rs 2.2 lakh cash looted
Sanchi Complex: Rs 2 lakh cash looted from a car after window panes are smashed in MP Nagar on Wednesday. Complainant Jaspal Singh, an engineering student and resident of Misord, parks his car in the complex. He returns only to find the panes broken and his cash missing.

TT Nagar: Accused break window panes of a jeep parked near Apex Bank in New Market on Wednesday night and escape with Rs 22,000 cash, pan and voter cards of the owner Shikha Singh, a project officer in Sehore.

---
Dreaded former bandit leader campaigns for Modi across Chambal
Our correspondent 21 April 2014, Bhopal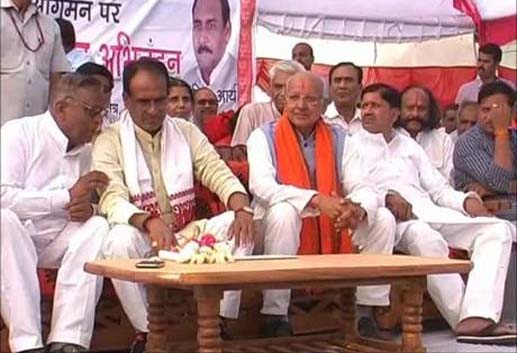 Bhopal: "If Narendra Modi becomes the Prime Minister of India and tries to make the country as developed as Gujarat, then please don't waste your vote. Just click the button before the lotus for all-round progress of the nation." This appeal is not being made by any hardcore RSS activist or a BJP politician, but a surrendered dacoit. There was a time when 70-year-old Malkhan Singh was a symbol of terror for 15 long years in the Chambal ravine of Madhya Pradesh and Uttar Pradesh. He is now a saffron party mascot during this election, canvassing for the BJP candidate in Bhind and Gwalior regions of Madhya Pradesh.
Malkhan Singh, who loves to be called a rebel (Baaghi) and not a dacoit (Daaku), has a piece of advice to the BJP's Prime Ministerial candidate, Narendra Modi. "If Narendra Modi occupies the top post, then he is the leader of India. He (Modi) has to try his best to tackle the menace of terrorism, Naxalism and violence across the border in the country. After becoming the Prime Minister, he (Modi) would not remain the leader of a particular caste or community but a leader of Hindustan," Malkhan said while addressing election rallies in Gwalior and Bhind.
Madhya Pradesh BJP chief Narendra Singh Tomar is pitted against Ashok Singh of the Congress in Gwalior. In Bhind, the BJP has fielded bureaucrat-turned-politician Bhagirath Prasad, who defected to the BJP hours after his name was announced as the official candidate of the Congress from Bhind. Malkhan Singh has given a much required support to former IAS Bhagirath Prasad who is challenged by Imarati Devi, a down-to-earth two-time Congress MLA from Dabra. Bhagirath Prasad was formerly the Principal Secretary, Home in Madhya Pradesh. He did not expect even in his wildest of imagination that a day would come when he will have to seek the support of a dreaded dacoit of yesteryears. Bhagirath Prasad contested from the Bhind seat as a Congress candidate in 2009, but lost to Ashok Argal of the BJP.
More than 6-feet tall Malkhan Singh with his attractive handlebar moustache struck terror in the Chambal area in the 1980s. Malkhan Singh, along with 100 members of his gang, surrendered before the police in the presence of the then Chief Minister Arjun Singh on June 17, 1982. He had more than 75 cases against him of dacoity, encounter with the police and kidnapping. It is said that Malkhan was literally running a parallel government in the Chambal in those times as his main occupation as a Baaghi was to bring about a revolution and he was a self-styled-arbitrator of local disputes. Malkhan used to intervene in the local issues on his own and got money from both sides for solving the disputes. "I had never extorted money even when I was a Baaghi. If I had done any injustice to the local people and snatched notes (money), then how could I beg for votes," Malkhan Singh said adding that he was really overwhelmed to see the response of the people to his campaign. After contributing his bit, Malkhan is confident of the victory of BJP candidates in Gwalior and Bhind.
Malkhan Singh shared the dais even with Chief Minister Shivraj Singh Chouhan and devoted a fortnight to campaign for the two BJP candidates. Nearly a dozen villages of the Chambal area were covered in a day. Gwalior and Bhind constituencies went to the polls on April 17. However, he has taken a resolution to re-visit the area after the victory to know the problems of the people and ensure fair redress of their grievances through the Member of Parliament. If they (the MPs) would not pay any heed to the problems of the people then he would not hesitate in raising his voice against the two BJP candidates in whose favour he had intensively campaigned. It appears to be a well chalked out strategy to prepare a ground for himself in the area. However, Malkhan Singh promised that he himself would never contest assembly or parliamentary elections. Nobody could dare to touch or tease a girl in my time; he recalled adding that he expected rulers to control crime against women in Gwalior-Chambal region.
After his surrender, Malkhan Singh was elected unopposed Sarpanch of a Panchayat in his native village Sungayayi in the Guna district of Madhya Pradesh. He unsuccessfully contested assembly election from Karera constituency as an Independent candidate. Currently, he is a member of Janpad Panchayat in Aron in Guna District. Now the question arises as to why Malkhan Singh joined the BJP caravan this time. Malkhan Singh has given the answer in his rallies. He said that he was impressed by what Narendra Modi had done in Gujarat and Shivraj Singh Chouhan had done in Madhya Pradesh during the past decade. "I don't like the silence maintained by Prime Minister Manmohan Singh for ten long years," he added. Malkhan Singh's new-found love for the BJP is also because of the apathy of the successive previous Congress regimes in the state towards the promises made to his gang at the time of unconditional surrender. If Malkhan Singh and members of his gang are to be believed, then they were rehabilitated by the judiciary and not by the then Congress government.
Malkhan Singh has campaigned openly for the BJP in the Chambal area. However, the Vindhya region of the state is a witness to a different story that a dacoit gang has been supporting the BJP covertly. The Congress had filed a complaint with the Election Commission that Balkhadiya Gang was terrorising villagers to vote for the BJP in the Satna constituency. The complaint was lodged by the election agent of the Congress candidate Ajay Singh "Rahul Bhaiya", son of former Chief Minister Arjun Singh. The Balkhadiya gang has been active in the border area of Madhya Pradesh and Uttar Pradesh. The Congress complaint even stated that the members of the dreaded gang were seen in a polling centre on the polling day on April 10 in Chitrakoot assembly segment of Satna constituency. The Election Commission sought the report from SP, Satna who, however, denied movement of the gang in the area in the absence of substantial proof.
What a coincidence! Malkhan Singh surrendered in front of former Chief Minister Arjun Singh and a dacoit gang seems to spoil electoral prospects of Arjun Singh's son Ajay Singh, if the complaint of the Congress is to be believed.

---
PICS: The country's only university "BU", to prevent the mistakes 'moderator' No!
Our correspondent 02 April 2014, Bhopal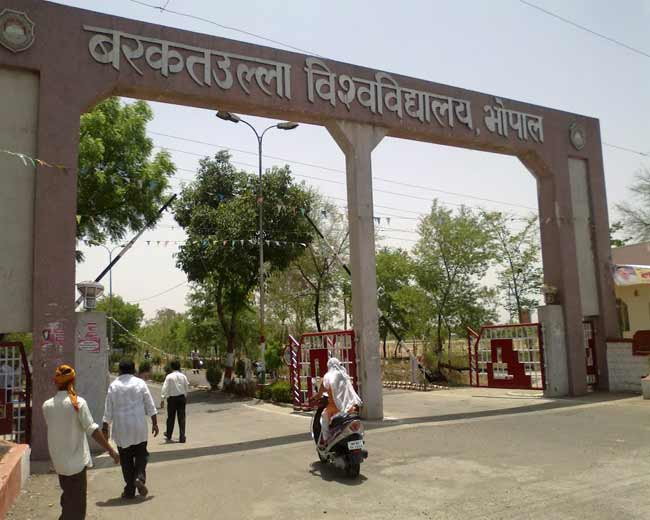 Bhopal. Barkatullah University Moderator: After nearly 16 years, is preparing to implement the system again. The university has remained constant complaints about the papers given decision is taken. In 1998 Beau moderator has closed system.
Taking college principals on this issue last week complained that BU is the country's only university, where there is no moderator. The moderator's job is to check their papers after the printed paper out of syllabus, whether or not a mistake is not going anywhere.
Beau is reported that nearly sixteen years of engineering and medical disciplines Czech Moderator to keep paper was introduced, but later discontinued the arrangement. After the implementation of the semester system by senior professors showed no interest in starting the system. Because examinations of the subjects to be discussed in greater numbers than ever are going.

---
| | |
| --- | --- |
| LOW FLOOR BUSES | TATA MAGIC CABS |
| | | | | | |
| --- | --- | --- | --- | --- | --- |
| km | Current Fare | New Fare | km | Current Fare | New Fare |
| 3 | 6 | 7 | 3 | 4 | 5 |
| 7 | 8 | 10 | 7 | 8 | 9 |
| 10 | 11 | 12 | 10 | 10 | 11 |
| 13 | 14 | 15 | 13 | 12 | 13 |
| 16 | 16 | 17 | 16 | 15 | 16 |
| 19 | 19 | 20 | 19 | 17 | 18 |
| 22 | 21 | 22 | 22 | 19 | 20 |
| 25 | 22 | 24 | 25 | 22 | 24 |
| 28 | 24 | 26 | 28 | 24 | 26 |
| | | | 31 | 25 | 27 |
| | | | 34 | 28 | 30 |
| | | | 37 | 30 | 32 |
| | | | 40 | 33 | 35 |