---
PM Modi's Jobs Problem Is Growing, Government Remains Optimistic
MMNN:22 September 2017


The jobs market has been slugged by last November's shock cash ban and July's imposition of the national goods and services tax or GST.
Prime Minister Narendra Modi has a jobs problem.
He swept to power three years ago promising India's poor and middle classes he'd restore their "dignity" after years of swelling inequality, with job creation central to his pitch. But now, the jobs market has been slugged by last November's shock cash ban and July's imposition of the national goods and services tax or GST. And things look like they're about to get worse: India is set to see a further 30 percent-to-40 percent reduction of jobs in the manufacturing sector compared with last year, according to TeamLease Services Ltd., one of the country's biggest recruitment firms. While other surveys aren't quite so bleak, they also suggest PM Modi is a long way from creating the 10 million jobs a year needed to keep up with his young and rapidly expanding workforce. The opposition -- in disarray since losing to PM Modi -- is dialing up its criticism as it eyes elections due in 2019. "If India cannot give the millions of people entering the job market employment, anger will increase, and it has the potential to derail what has been built so far," Rahul Gandhi, heir-apparent to the main opposition Indian National Congress party, said in a speech at the University of California, Berkeley, on Sept. 11. "That will be catastrophic for India and the world beyond it."
Supporters Alarmed
PM Modi's backers are alarmed too. A key ally and member of PM Modi's party, Subramanian Swamy, told a TV channel over the weekend that he has conveyed concerns to PM Modi that the economy could be heading for a "major depression." The Rashtriya Swayamsevak Sangh -- the ideological parent of the ruling Bharatiya Janata Party -- has alerted the BJP of signs of a shift in the public mood over the government's performance, though PM Modi still remains personally popular, according to a report in the Telegraph newspaper last week that cited unnamed RSS sources. Munira Loliwala, a general manager at TeamLease, said the slowdown accelerated sharply with demonetization. Indian manufacturers, who previously preferred to cut white-collar jobs rather than factory-floor workers, are now slashing all over, she said. .
"We see no option, things are not looking to improve much," Mr Loliwala said
Mr Loliwala was referring to PM Modi's move in November to scrap 86 percent of currency in circulation, which contributed to growth in gross domestic product slumping to the lowest since 2014 last quarter. PM Modi then pushed through a nationwide goods and services tax on July 1, which is expected to benefit India in the long-run but for now is roiling supply chains. Manufacturing accounts for some 18 percent of GDP and directly employs 12 percent of the population, government data show. Mr Loliwala said that many of those who lose their jobs stay unemployed because they lack the communication skills required for the services sector, which accounts for 62 percent of GDP. The struggle to create jobs threatens a key plank of PM Modi's populist push to reverse decades of widening income inequality, a problem highlighted in a new study by Lucas Chancel and Thomas Piketty published this month. The top 1 percent of India's population hold an unprecedented 22 percent of the nation's wealth, while the middle 40 percent benefited the least compared with China, France and the U.S. over 1980-2014, the study found. Another recent report underscores the magnitude of PM Modi's challenge to boost employment. India ranks 103 out of 130 countries in the World Economic Forum's Global Human Capital Report 2017, published Sept. 13. Its youth literacy rate is 89 percent, well behind other leading emerging markets, and it has the world's largest employment gender gaps. Elsewhere, PM Modi is making inroads on policy pledges. Higher savings rates offer funds for investment; record foreign-exchange reserves of around $400 billion provide a buffer to external shocks; steps have been taken to clean up a $191 billion pile of souring loans; and a crackdown on corruption may boost treasury coffers and capture the public's imagination. Those strengths may help explain why the government remains optimistic. "The economic slowdown and job losses are in line with a worldwide downward trend," Finance Ministry spokesman D.S. Malik said by phone. "There may be problems in the manufacturing sector, but services are growing well. And that's why our revenue collections are doing fine." Jagdish Thakkar, a spokesman in the Prime Minister's Office, didn't answer calls seeking comment.
---
Billionaire Rana Kapoor's Yes Bank Is Said To Cut 12% Of Jobs
MMNN:21 September 2017


Yes Bank Ltd. has cut about 12 per cent of its workforce to lower expenses and push technology amid an industry-wide lending slump, said people familiar with the matter. In its first widespread reduction of jobs since it was founded in 2004, the lender cut about 2,500 roles, the people said, asking not to be identified as they aren't authorized to speak to the media. Most of the cuts are in the bank's sales team, the people said. The bank had 20,851 employees at the end of June, exchange filings show. The Economic Times newspaper had earlier reported about the cuts. Yes Bank, led by billionaire Chief Executive Officer Rana Kapoor, is an outperformer in India's banking system. It has one of the fastest paces of loan growth while the broader gauge languishes at a two-decade low, because companies staggering under bad debt and excess capacity are awaiting evidence of a pick up in demand before they invest more. The bank's push toward automation and innovation will make some roles redundant, and other staff cuts were due to natural attrition and "performance-linked actions," a Yes Bank spokesman said by email. More details will be communicated in the September-quarter results, the spokesman said, without sharing the exact number of employees being dismissed. Yes Bank shares rose as much as 1.9 percent as of 1:14 p.m. in Mumbai on Thursday, and have more than doubled in the past year. The lender had 1,020 branches and loans of 1.4 trillion rupees ($17.6 billion) as of end-June, exchange filings show.
---
Indian IT To Benefit From Fresh Processing Of H-1B Visas
MMNN:20 September 2017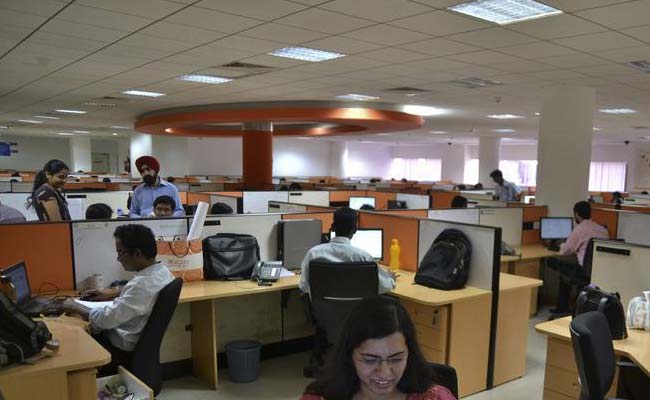 IT industry body Nasscom on Tuesday said resumption of fast processing of H-1B visas - most sought after by Indian IT professionals - by the US will help Indian technology companies smoothly conduct business even as they continue to focus on reducing their dependence on work visas. Nasscom president R Chandrasekhar said the applications for work visas by Indian IT companies have halved over the last few years as the companies are leveraging new technologies to reduce dependence on visas to send workers to client sites. "This is certainly a welcome move. We were expecting this to come. Usually, when priority visa processing is suspended, it is done for 2 months or so. This time, it was more, which was different," he said. The US has resumed fast processing of H-1B work visas in all categories subject to Congress-mandated limit, five months after it was suspended temporarily to handle the huge rush of applications for the work visas popular among Indian IT professionals. When a petitioner requests the agency's premium processing service, the US Citizenship and Immigration Services (USCIS) guarantees a 15-day processing time. If the 15-day processing time is not met, the agency will refund the petitioner's premium processing service fee and continue with expedited processing of the application. Mr Chandrasekhar said the resumption was important for "smooth conduct of business". "Applications have halved because of issues around visa, including long delays, increased scrutiny, and also because of changing business models, there is increased local hiring," he said. Mr Chandrasekhar said the premium processing route is important because for special skill sets, it is difficult to anticipate the requirements in advance and file applications. Nasscom vice-president (global trade development) Shivendra Singh said the number of petitions granted to the top seven Indian companies has come down to under 10,000 in 2016, from over 18,000 in 2014. "We are absolutely for it (due diligence for visa issuance) as long as it is not leading to any harassment and unnecessary delays," Mr Singh added.
---
Tata Sons Likely To Buy Rs. 2,000-Crore Stake In Tata Motors: Report
MMNN:19 September 2017


Mumbai: Citi is handling the process for a prospective buyer to acquire up to Rs. 2,000 crore ($311.8 million) worth of shares in Tata Motors Ltd on Tuesday, according to a term sheet seen by Reuters. A source familiar with the transaction said the buyer was Tata Sons, the holding company behind the Tata conglomerate which owns nearly 35 per cent of the vehicle maker through its affiliated companies and trusts. The Tata Group has previously said it wants to consolidate its holdings in group companies. According to the term sheet, the buyer is offering a maximum of Rs. 421.56 apiece, or a 4 per cent premium to the stock's closing price on Monday. The purchase, which is being undertaken through a so-called reverse book build method, is for up to 1.71 per cent of Tata Motors, the term sheet showed. Tata Sons, which last December bought a 1.73 per cent in the company through a similar reverse book build, did not immediately respond to a request for comment.
---
Dixon Technologies Makes Blockbuster Debut, Investor Wealth Surges 71% On Day 1
MMNN:18 September 2017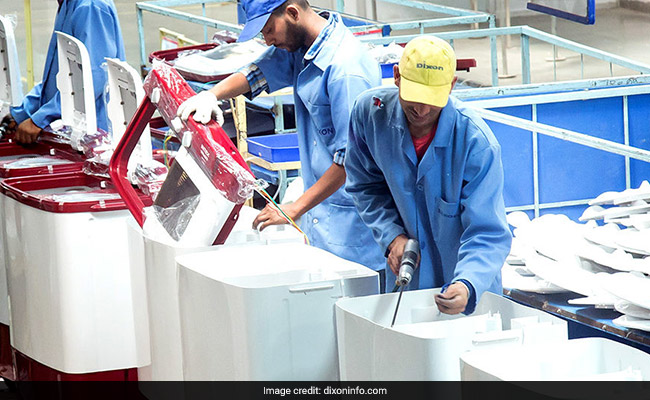 Analysts are optimistic about the future prospects of Dixon Technologies due to its focus is on expanding product basket, strengthening existing customer relationships and increasing customer base. Dixon Technologies, which recently concluded its Rs. 600 crore initial public offer (IPO) with oversubscription of 118 times, saw a blockbuster listing on exchanges today. Its shares surged as much over 71 per cent to Rs. 3,024 against its issue price of Rs. 1,766. As against the 23.76 lakh shares on offer, Dixon Technologies IPO received bids for over 28 crore shares showing strong investor interest for the IPO. The segment reserved for qualified institutional buyers and high net worth individuals saw subscriptions of 135 and 346 times respectively. The retail buyer's portion was also subscribed 10.6 times. Noida-based Dixon Technologies is the largest home-grown manufacturer of consumer electronic and lighting products in India, which manufactures products for Panasonic India, Philips Lighting, Gionee, Intex Technologies and Reliance Retail among others. Analysts are optimistic about the future prospects of Dixon Technologies due to its focus is on expanding product basket, strengthening existing customer relationships and increasing customer base. The company has reported a compounded annual revenue growth of 33.8 per cent while its net profit has witnessed a CAGR of 78.3 per cent during FY2013-17. For FY2017, Dixon Technologies reported a net profit of Rs. 50 crore on sales of Rs. 2,457 crore in FY2017. Angel Broking says, its new manufacturing unit which will commence operations this month will add to its revenue growth further. The Rs60 crore of fresh capital that the company has raised from the just concluded IPO, will be utilised for repayment of certain loans, setting up manufacturing facility for LED TVs, financing backward integration capabilities in the lighting segment and for upgradation of IT infrastructure, the company said. As of 2:55 pm, Dixon Technologies shares traded 64.66 per cent higher at Rs. 2,908.00.
---
ICICI Lombard IPO Opens: All You Need To Know About The First Non-Life Insurer IPO
MMNN:15 September 2017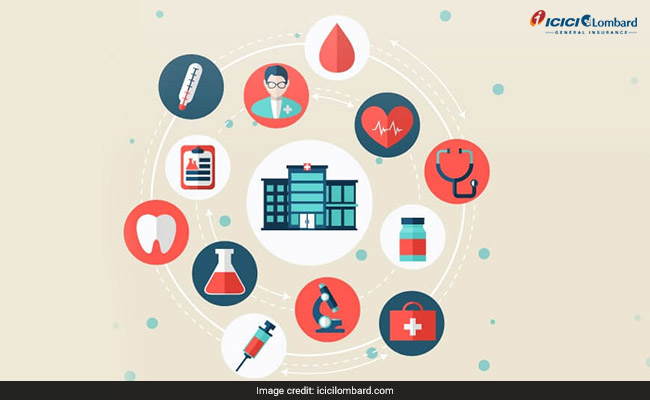 The Rs. 5,700 crore ICICI Lombard IPO will give the company a valuation of Rs. 30,000 crore post the issue. ICICI Lombard General Insurance Company, India's largest private sector non-life insurer in India (in terms of gross direct premium income (GDPI), has launched the initial public offer of its shares. ICICI lombard IPO is the first of its kind by any non-life insurance company in India. The Rs. 5,700 crore public issue of ICICI Lombard will give the insurer a valuation of Rs. 30,000 crore post the issue. The issue will be open for three days through September 19 (Tuesday). Priced in a band of Rs. 651-661, the issue can be subscribed in lot sizes of 22 shares. ICICI Lombard has already raised Rs. 1,624 crore by allotting shares to anchor investors. Tthe issue was subscribed 6 per cent as of 1:15 pm, on the first day.
Here are 10 things to know about ICICI Lombard General Insurance Company IPO:
1) ICICI Lombard IPO is purely an offer for sale by its existing investors and the company does not intend to raise any fresh capital through this issue. Post this issue, ICICI Bank's shareholding in the company will fall to 55.9 per cent from 62.9 per cent while Fairfax Financial's holding will reduce by 12 per cent to 9.9 per cent.
2) ) ICICI Lombard General Insurance Company, which is a joint venture between ICICI Bank and Fairfax Financial of Canada, is India's largest private sector non-life insurance company with market share of 20.2 per cent in the first quarter of FY2018 among all the private non-life insurance players in India. While among all the non-life insurers, its share was 10 per cent.
3) ICICI Lombard has maintained its leadership position among private non-life insurers since 2004, supported by its robust franchise, comprehensive product portfolio and multi-channel distribution network, say analysts.
4) In FY2017, the company reported a gross direct premium income (GDPI) of Rs. 10,730 crore up 32.6 per cent over FY2016. Its GDPI has grown at a CAGR of 12 per cent in last four years. For the first quarter of current fiscal, ICICI Lombard has reported a GDPI of Rs. 3,321 crore with 43.2 per cent coming from direct sales channels compared to industry average of 31.6 per cent.
5) ICICI Lombard has a diversified product mix comprising motor, health & personal accident, crop/ weather, fire, marine and engineering insurance products, which contributed 42.3, 18.9, 20.1, 6.9, 3.2 and 2.1 per cent to its GDPI in FY2017 respectively.
6) ICICI Lombard's leadership position is also supported by its superior customer service experience. It settled 92.2 per cent of motor claims in FY2017 within 30 days compared to 81.9 per cent claim settlement by private sector players on an average. Further, the number of grievances against the company reduced to 3,515 in FY17 from 5,704 in FY15, despite rise in number of policies written to around 17.7 million from around 13.9 million during the same period.
7) ICICI Lombard's solvency ratio (size of its capital against the risk it has undertaken) is one of the best in the industry. In FY2017, it stood at 2.10 times compared to insurance regulator IRDAI-prescribed level of 1.50 times and industry average of 1.95 times.
8) ICICI Lombard has reported a net profit of Rs. 642 crore in FY17, up 27 per cent over the previous fiscal. For the first quarter of current fiscal, the company reported a net profit of Rs. 214.3 crore, an annual growth of 66 per cent.
9) At the upper end of the price band, ICICI Lombard shares are priced at 35 times its annualised earnings per share for the first quarter of FY2018, which provides a healthy investment opportunity for the long-term investors, says Reliance Securities. The brokerage has a "subscribe" rating on ICICI Lombard IPO. "Looking ahead, we expect ICICI Lombard to deliver strong performance on the back of lower general insurance penetration in India," the brokerage said. Angel Broking, another brokerage, also has "subscribe" rating on ICICI Lombard IPO.
10) Despite the promising growth potential that ICICI Lombard offers, its business comes with lots of risk. Catastrophic events could materially increase its liability for claims, say analysts. Other than this, adverse changes in regulatory framework, inability to address increasing competition are other risks in its business.

---
Google To Launch Tez, A Digital Payments App For India
MMNN:14 September 2017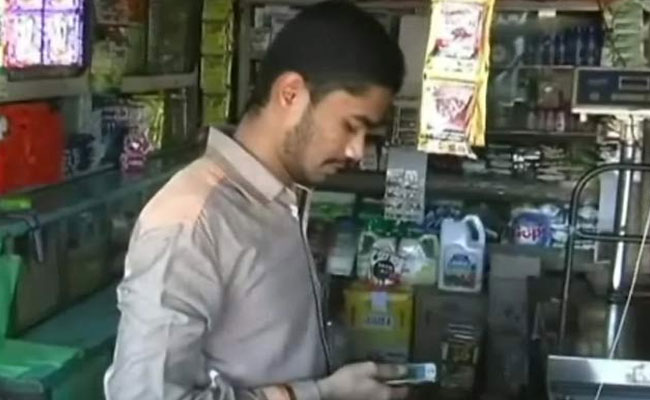 New Delhi: Joining the digital payment bandwagon in India and eclipsing WhatsApp's plans, Google is launching a Unified Payments Interface (UPI)-based digital payment service called "Tez" on September 18. According to The-Ken.com, on September 18, "Google, Alphabet Inc's subsidiary, will make an entry into India's fast growing and super-competitive digital payment ecosystem". After the story appeared in the media, Google India sent out an invite for an event in New Delhi on a September 18. "As we continue to make strides in ensuring that our products continue to serve the needs of everyone, we invite you to a press conference to share details on the launch of a new product developed grounds up for India," the invite read. This confirms that a Make in India product will be unveiled at the event addressed by Caesar Sengupta, Vice President, Next Billion Users, Google. "Tez" (meaning fast in Hindi) may work like Android Pay. UPI is a payment system launched by the National Payments Corporation of India (NPCI) and regulated by the Reserve Bank of India which facilitates the instant fund transfer between two bank accounts on the mobile platform. The other big player to join India's growing digital payment market is Facebook-owned WhatsApp. WhatsApp has been in the news for working towards a UPI-based interface on its platform. According to media reports, the leading messaging platform is already in talks with the NPCI and a few banks to facilitate financial transactions via UPI. According to the blog website "WABetaInfo", WhatsApp is giving shape to its plans towards bank-to-bank transfer using the UPI system. Some mobile messaging platforms like WeChat and Hike Messenger already support UPI-based payment services. The infrastructure of digital payments in India is expected to increase three-fold by the end of 2017 with almost five million electronic point of sale (PoS) machines, the Ministry of Electronics and IT (MeitY) has said. "We expect that by December, the number will actually go up to five million PoS, which means that the infrastructure for digital payments is going to grow three times in the short span of one year," MeitY Secretary Aruna Sundararajan said.
---
Nifty Edges Higher, Near All-Time High; Tata Power, RIL Surge
MMNN:13 September 2017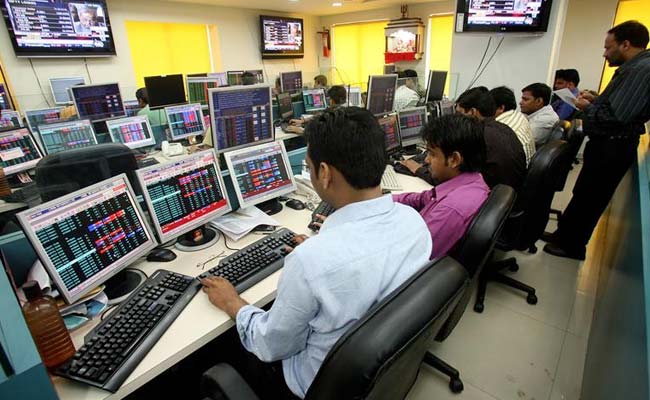 The benchmark BSE Sensex gained close to 100 points in early trade today on buying by domestic institutional investors even as retail inflation rose to a five-month high. Positive trends at other Asian markets also influenced trading sentiments here. The 30-share barometer, which had gained 496.69 points in the previous four straight sessions, was trading higher by 80 points in early noon trade with power, consumer durables, oil & gas, IT and PSU stocks leading the gains The Nifty rose to 10,120 at day's high, not far from all-time highs of 10,137. Prominent gainers were Reliance Industries, TCS, Dr Reddy's, Adani Ports, Sun Pharma, M&M, Tata Motors, Hero MotoCorp, Coal India, ICICI Bank, SBI, Bajaj Auto,ONGC and Maruti Suzuki. Tata Power surged nearly 6 per cent while RIL rose 3 per cent. Brokers said sentiment remained upbeat despite retail inflation rising in August to a five-month high of 3.36 per cent. Industrial production grew by 1.2 per cent in July against 0.2 per cent contraction seen in the previous month. Brokers said Asian markets were firm after Wall Street stocks jumped to fresh records yesterday on easing geopolitical worries and US hurricanes. Hong Kong's Hang Seng was up 12.03 points, Shanghai's Composite index rose 0.03 per cent, while Japan's Nikkei gained 0.47 per cent in their early trade. The US Dow Jones Industrial Average ended 0.28 per cent higher yesterday.
---
HDFC Bank Unseats TCS To Become Second Most Valuable Company In India
MMNN:12 September 2017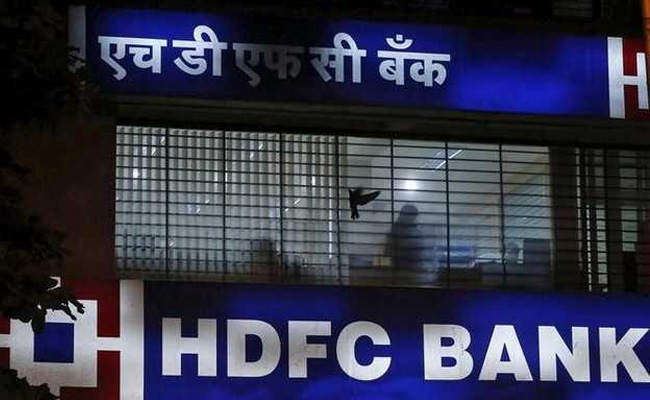 HDFC Bank, which was recently granted the status of a 'too big to fail' bank, today achieved another milestone. The Mumbai-based lender today became the second most valuable bank in India pipping IT bellwether TCS. HDFC Bank's shares touched an intraday high of Rs. 1,840, taking its total market value to Rs. 4,74,925 crore, while at the day's highest level of Rs. 2,479, TCS' total market capitalisation was Rs. 4,74,466 crore. Here are five key points that you must know about it:
1) Including today, HDFC Bank shares have gained for the sixth straight day. Global brokerage Nomura said "HDFC Bank is uniquely positioned to take advantage of the market share churn. It is ahead of competition in investing for the future (digital) and is very focused on reducing the turnaround time." The brokerage has a buy rating on HDFC Bank for a target price of Rs. 2,100, implying a potential gain of 15 per cent from Monday's closing price.
2) Shares of HDFC Bank have surged nearly 53 per cent so far this year, while that of TCS rose by nearly 5 per cent. Rupee's appreciation against the dollar and US government's crackdown on work visas has made the revenue outlook of Indian IT companies gloomy. Further, the rise of automation has also reduced the labour component of certain IT related activities. IT sector has been one of the worst performing sector in India this year.
3) Reliance Industries Ltd is the country's most valued firm with a market cap of Rs. 5,33,818.72 crore followed by HDFC Bank, TCS, ITC (Rs. 3,35,993.75 crore) and HDFC Ltd (Rs. 2,84,580.02 crore) in the top five list.
4)The Reserve Bank of India, on September 4, included HDFC Bank in the list of 'too big to fail' lenders, referred to as D-SIB or domestic systemically important banks. State Bank of India and ICICI Bank are the only other two banks which are also a part of this list. SIBs are subjected to higher levels of supervision so as to prevent disruption in financial services in the event of any failure.
5) As of 2.47 pm, HDFC Bank shares traded 0.55 per cent higher at Rs. 1,833.40 while TCS shares traded 0.73 per cent higher at Rs. 2,472.35 compared to Nifty, which was up 0.74 per cent.
---
A Human Problem Of High Magnitude': Top Court Asks Jaypee To Deposit 2,000 Crores
MMNN:11 September 2017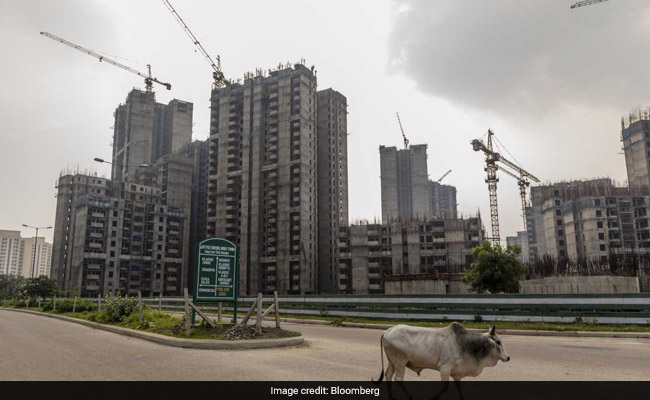 The Supreme Court directed the managing director of real estate company Jaypee Infratech - as well as the company's parent JP Associates - not to leave the country without the top court's permission. Describing the turmoil faced by flat buyers of Jaypee Infratech a "human problem of high magnitude", the Supreme Court today directed the managing director of the real estate company - as well as the company's parent JP Associates - not to leave the country without the top court's permission. The court also directed JP Associates to deposit as security Rs. 2,000 crore on or before October 27 saying that the infrastructure company can sell land to pay the deposit money. "We are interested and concerned with the home buyers who are middle class and we are not concerned with the company," the Supreme Court said. The top court had earlier stayed insolvency proceedings against Jaypee Infratech, which is into road construction and real estate business. It has constructed the Yamuna Expressway, connecting Delhi-Agra. Hundreds of home buyers have been left in the lurch after the NCLT on August 10 admitted a plea by IDBI Bank to initiate insolvency proceedings against the debt-ridden realty company for defaulting on a Rs. 526-crore loan. Flat buyers, under the Insolvency and Bankruptcy Code of 2016, do not fall in the category of secured creditors like banks and hence can get back their money after repayment of dues to secured and operational creditors. Some flat buyers then approached the Supreme Court, seeking protection of the interests of over 30,000 buyers who invested hard-earned money to book their dream homes in 27 different projects of debt-ridden realty firm Jaypee Infratech. The Supreme Court also directed persons involved in the insolvency proceedings, except that of lenders like IDBI, ICICI Bank and SBI, not to leave the country. The Insolvency Resolution Professional has been also asked to submit a resolution plan indicating protection of interests of flat buyers and creditors within 45 days.
---
Rupee Vs Dollar: From 3 Week Low To One Month High In 2 Days
MMNN:9 September 2017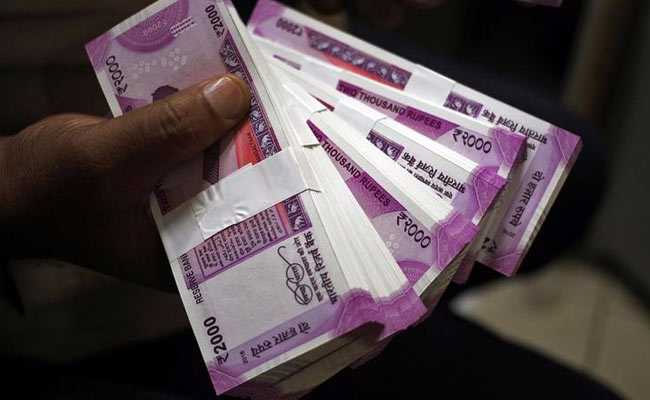 The rupee strengthened sharply against the dollar on Friday, rising to 63.78 against the dollar, a one month high. Including Friday's gains the rupee has surged nearly 0.75 per cent in two days from a three-week low of 64.26 hit on Wednesday. Traders said that selling of the US currency by exporters and banks lifted the rupee. Also, the dollar turned weaker against major currencies on Friday, further boosting the rupee. The rupee had closed at 64.05 against the US dollar on Thursday. Reduced expectations for another US Federal Reserve interest rate hike this year helped drive down the dollar to its lowest in more than 2-1/2 years on Friday.
Here Are 5 Things To Know About Rupee's Surge Against The US Dollar

1) The dollar index, which tracks the greenback against a basket of six major currencies, fell to a low of 91.011 on Friday, its weakest since January 2015.
2) The European Central Bank also raised its economic growth forecast for this year, which boosted the euro. The euro rose 0.12 percent to $1.2036 on Friday. Asian currencies like Yen, South Korean won and Singapore dollar also gained against the dollar.
3) Continued buying of Indian debt by foreign institutional investors also supported the local currency. In this year so far foreign investors have pumped in nearly $20 billion in Indian debt market.
4) Bond yield rose for the fifth straight session on Friday on geopolitical tensions. The 10-year benchmark government bond yield closed at 6.543 per cent on Friday, a level last seen on 28 August, against Tuesday's close of 6.515 per cent. Bond yields and prices are inversely co-related.
5) The rupee has surged over 6 per cent against the US dollar this year, boosted by strong inflows into debt and equity markets and a falling trend in inflation.
---
CII in association with EUIPO organized Seminar on Madrid Protocol:
MMNN:9 September 2017


Confederation of Indian Industry (CII) in association with EUIPO (European Union Intellectual Property Office), IPO (Intellectual Property Office), Govt. of India (Ministry of Commerce & Industry) organized a Seminar on Madrid Protocol: Best Practices and Strategies for Brand Protection in India & Abroad on 9 September 2017 at Hotel Marriott, Bhopal. The inaugural session of the seminar was addressed by Mr Abhishek Gupta, Vice Chairman CII Bhopal Zonal Council. In his address he emphasized on the need of industry to create brands and take advantage of the trademark system to protect these brands in Indian and Abroad. Mr. Shakti Dhar Ojha, Assistant Registrar, Trademark & GI, CGPDTM in his special address provided the insight on trademark protection in India and its importance especially for entrepreneurs and start-ups. Mr. Ernesto RUBIO, International IP Consultant in his special address explained the overview of Madrid system and its role in global brand protection. Mr Subhajit Saha, Head, Technology Centre of CII explained the concept of trademarks, initiations taken by the Government of India and CII for IPR awareness and promotions. The main objectives of the program were to discuss on best practice in protection of brand across the world, steps to be taken to register the trademark via Madrid route including pre and post registration strategies which can be adopted for managing the trademarks globally.The program also discussed on the Filing of Madrid International Applications at the Trade Mark Registry (CGPDTM) and the benefits of using the Madrid and EUTM system by Indian applicants when obtaining Trade Mark registration abroad. More than 60 Participants from several sectors including MSMEs have attended the seminar.
---
Dr Reddy's Stock Slumps After German Regulator's Observations
MMNN:8 September 2017


Dr. Reddy's Laboratories said on Friday a German regulator has made six major observations about its Duvvada drug making facility in the southern Indian state of Andhra Pradesh, sending shares down as much as 7.1 percent. Dr. Reddy's, in an exchange filing, did not however elaborate on the observations, which typically refer to aspects of the production process that must be improved in order to gain regulatory approval for exports. A company spokeswoman did not immediately respond to a request for details of the observations on Friday. The products manufactured at the unit are not currently exported to the European Union, it said. Germany and the United Kingdom contribute the most to Dr. Reddy's revenue from Europe, which rose 28 percent to 2.08 billion rupees ($32.57 million) in the June quarter.
---
Sensex Turns Flat; Midcap, Smallcap Shares Outperform
MMNN:7 September 2017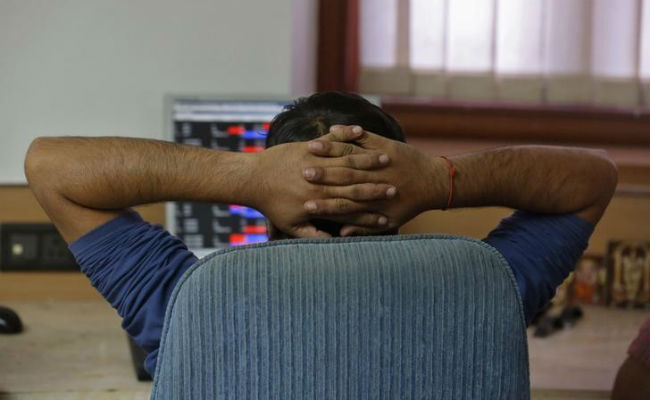 The BSE Sensex and Nifty turned flat during post noon trade on Thursday as energy shares led by Reliance Industries, which turned ex-bonus today, gave up early gains. As of 1.15 pm, Sensex was up 6.56 points or 0.02 per cent at 31,668.53 while the Nifty traded 0.09 per cent or 9.45 points higher at 9,925.65. Meanwhile, smallcap and midcap shares outperformed benchmark indices and were up 0.67 per cent and 0.60 per cent respectively. Indian shares rebounded on Thursday, propelled by financial stocks such as Indiabulls Housing Finance Ltd, on positive sentiment as global markets recovered after the U.S. government agreed to raise its debt limit until December. U.S. President Donald Trump forged a surprising deal with Democrats in Congress on Wednesday to extend the U.S. debt limit and provide government funding until Dec. 15, embracing his political adversaries and blindsiding fellow Republicans in a rare bipartisan accord. The agreement, which eliminates the near-term risk of a government shutdown, helped the MSCI's broadest index of Asia-Pacific shares outside Japan gain 0.5 percent. Japan's Nikkei closed 0.2 percent higher. The outlook for Indian markets still remains subdued given continued concerns over the escalating tensions around North Korea's nuclear test, but analysts said markets were still being supported by domestic retail investments, preventing any steep losses. "There has been a sustained inflow trend into domestic mutual funds and retail participation into equities markets. The liquidity flow is reasonably abundant," said Harish Krishnan, senior fund manager - equity at Kotak Mutual Fund. "Given the stretched valuations, we don't see a significant upside either," he added. The Nifty Financial Services index climbed for the third consecutive session, led by Nifty 50 top percentage gainer Indiabulls Housing and Axis Bank Ltd, up as much as 4.2 percent and 1.3 percent, respectively. Himachal Futuristic Communications Ltd, a maker of fibre cables and other telecom equipment, extended gains to rise as much as 9.96 percent to its highest in more than nine years after U.S.-based investment manager GMO LLC bought 11.1 million shares at a premium of about 12 percent in a bulk deal on Wednesday. Eicher Motors Ltd, the maker of Royal Enfield motorbikes, rose as much as 2.5 percent after the Economic Times reported the company is set to make a binding takeover bid for Italian motorcycle manufacturer Ducati for $1.8 billion-$2 billion.
---
Top IT Companies Vow To Fight For Employees Hit By Trump's Latest Move
MMNN:6 September 2017


US tech giants, including Apple, and Microsoft, have pledged to stand by their employees after the Trump administration scrapped an amnesty programme that granted work permits to immigrants who arrived in the country illegally as children. US President Donald Trump on Tuesday scrapped an Obama-era programme - called Deferred Action for Children Arrival (DACA) - that protects from deportation immigrants brought illegally into the United States as children, giving the Congress six months to decide the fate of almost 800,000 young people. DACA gave work permits to people known as "Dreamers" who were brought to the United States illegally as children. Top executives of many tech companies including Google, Microsoft, and Facebook have urged the Congress to protect the "Dreamers". The move is likely to impact 800,000 undocumented workers including more than 7,000 Indian-Americans. Trump shifted responsibility to a Congress controlled by his fellow Republicans and said it was now up to lawmakers to pass immigration legislation that could address the fate of those protected by DACA who would be in danger of deportation. Brad Smith, president and chief legal officer of Microsoft in a blog post said that if Congress fails to act, the IT company will exercise its legal rights properly to help protect its employees. For the 39 Dreamers that we know of who are our employees, our commitment is clear. If Congress fails to act, our company will exercise its legal rights properly to help protect our employees. If the government seeks to deport any one of them, we will provide and pay for their legal counsel. We will also file an amicus brief and explore whether we can directly intervene in any such case. In short, if Dreamers who are our employees are in court, we will be by their side, he wrote in a blog post. Google's India-born CEO Sundar Pichai in a tweet said: "Dreamers are our neighbors, our friends and our co-workers. This is their home. Congress needs to act now to Facebook founder and CEO Mark Zuckerberg in a Facebook post said: "This is a sad day for our country. The decision to end DACA is not just wrong. It is particularly cruel to offer young people the American Dream, encourage them to come out of the shadows and trust our government, and then punish them for it."
---
After SBI And ICICI, HDFC Bank Gets 'Too Big To Fail' Status: 5 Things To Know
MMNN:5 September 2017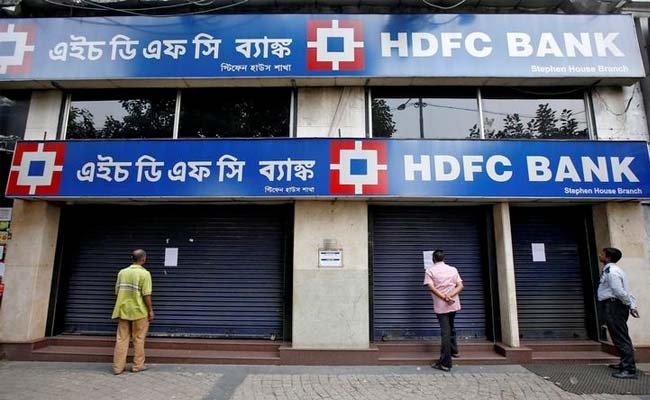 The Reserve Bank of India (RBI) on Monday added HDFC Bank to a list of "domestic systemically important banks", or the equivalent of "too big to fail". HDFC Bank, the second-biggest Indian lender by assets, joins top lender SBI and ICICI Bank in the list referred to as D-SIB or domestic systemically important bank. Being named systemically important imposes additional capital requirements on the lenders. The extra capital requirement for HDFC Bank will be applicable beginning April 1, 2018, RBI said.

Here are 5 things to know about 'Too Big To Fail' Status
1) The RBI had earlier announced SBI and ICICI Bank as domestic systemically important banks. With the inclusion of HDFC Bank in the list, there are now three 'too big to fail' financial entities in the country.
2) Systemically important banks are subjected to higher levels of supervision so as to prevent disruption in financial services in the event of any failure.
3) The Reserve Bank had issued the framework for dealing with Domestic Systemically Important Banks (D-SIBs) in 2014. The D-SIB Framework requires the Reserve Bank to disclose the names of banks designated as D-SIBs and place these banks in appropriate buckets depending upon their systemic importance scores.
4) Based on the bucket in which a D-SIB is placed, an additional common equity requirement has to be applied to it.
5) In case a foreign bank having branch presence in India is a global systemically important bank (G-SIB), it has to maintain additional CET1 capital surcharge in India as applicable to it as a G-SIB, proportionate to its risk weighted assets (RWAs) in India, says an RBI statement

---
New Face of Cabinet Represents Continuity and Change for New India: CII
MMNN:4 September 2017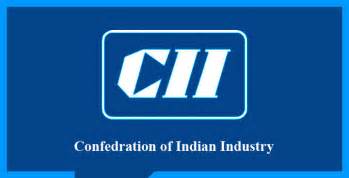 Honble Prime Minister Shri Narendra Modi has carried out a carefully strategized ministerial reshuffle, aimed at imparting fresh impetus to Indias development process. The elevation of new Cabinet ministers and induction of new ministers with independent charge in crucial infrastructure sectors is designed towards implementation and achievement of key targets, said Ms Shobana Kamineni, President, Confederation of Indian Industry (CII), welcoming the changes announced in the Council of Ministers today. Industry welcomes the new ideas and fresh action agendas that the new ministers will bring to their portfolios. At the same time, continuity too has been maintained in the Council. Overall, the direction of the reshuffle inspires confidence that the path of reforms, ease of doing business and timely implementation will continue to be top priority. This is vital at time when the GDP growth has been flagging, added Ms Kamineni. The Government has undertaken numerous reforms such as GST, tackling non-performing assets, introducing the Insolvency and Bankruptcy Code, and placing huge emphasis on transport and power infrastructure. CII appreciates the proactive development policies of the last three years. In coming years, CII expects that the reform process will continue as per the vision outlined by Honble Prime Minister to create jobs, boost investments and transform the country. CII has worked closely with the concerned ministries in the last three years, and warmly felicitates the new ministers who have taken the oath today. CII looks forward to taking forward its agenda for national development in close alignment with the Government for building the New India.
---
Cooking Gas (LPG) Price Hiked By Rs. 7 Per Cylinder, ATF By 4%
MMNN:2 September 2017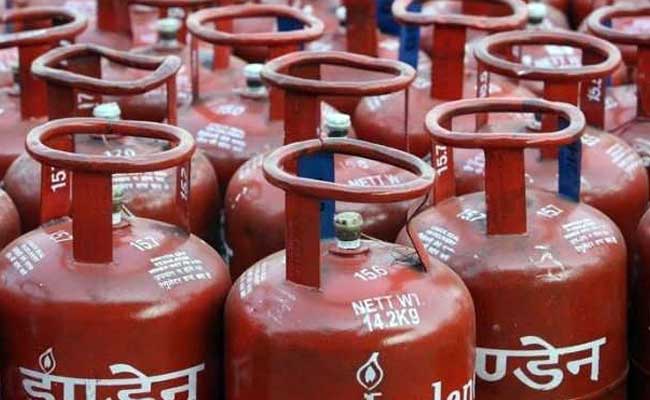 New Delhi: Subsidised cooking gas (LPG) price was today raised by over Rs. 7 per cylinder, in line with the government's decision to hike prices every month so that all subsidises are eliminated by this fiscal-end. A subsidised 14.2-kg LPG cylinder now costs Rs. 487.18 in Delhi as against Rs. 479.77 previously, according to Indian Oil Corporation, the nation's largest fuel retailer. Oil Minister Dharmendra Pradhan had on July 31 told the Lok Sabha that the government had asked state-owned oil companies to raise subsidised cooking gas (LPG) prices by Rs. 4 per cylinder every month to eliminate all the subsidies by March next year. Rates were, however, raised by Rs. 2.31 per cylinder on the previous due date on August 1 and the oil companies have effected a larger hike to equalise that, sources said. Since the implementation of the policy of monthly increases of Rs. 2 from July last year, subsidised LPG rates have gone up by over Rs. 68 per cylinder. A 14.2-kg LPG cylinder was priced at Rs. 419.18 in June 2016. The government had previously asked IOC, Bharat Petroleum Corporation Ltd (BPCL) and Hindustan Petroleum Corporation Ltd (HPCL) to raise rates of subsidised domestic LPG (liquefied petroleum gas) by Rs. 2 per 14.2-kg cylinder per month (excluding VAT). The quantum has now been doubled so as to bring down the subsidy to nil. Every household is entitled to 12 cylinders of 14.2-kg each at subsidised rates in a year. Any requirement beyond that is to be purchased at market price. The price of non-subsidised LPG or market-priced cooking gas has also been hiked by Rs. 73.5 to Rs. 597.50 per bottle. Rates were at the last revision cut by Rs. 40. Simultaneously, the oil companies also raised prices of aviation turbine fuel (ATF) by 4 per cent, in keeping with rising global rates. ATF, or jet fuel, now costs Rs. 50,020 per kilolitre, Rs. 1,910 more than Rs. 48,110 previously. This hike comes on the back of a 2.3 per cent increase effected from August 1. Also, price of kerosene sold through public distribution system (PDS) was hiked by about 25 paise per litre. The government is adopting the same policy as in LPG for eliminating subsidy on kerosene. Since July 1 last year, rates have been been hiked by 25 paise per litre each fortnight. While Delhi has been declared a kerosene-free state, the fuel now costs Rs. 22.27 per litre in Mumbai compared to Rs. 22 previously. Kerosene was on July 1, 2016, priced at Rs. 15.02 per litre in Mumbai. State-owned oil firms revise rates of LPG and ATF on 1st of every month based on average oil price and foreign exchange rate in the previous month. Today's hike in the LPG price is fourth since the May 30 order of the oil ministry to raise rates by Rs. 4 per cylinder every month. There are as many as 18.11 crore customers of subsidised LPG in the country. These include 2.6 crore poor women who were given free connections during the last one year under the Pradhan Mantri Ujjwala Yojna. There are another 2.66 crore users of non-subsidised cooking gas.
---
Narayana Murthy's Charges Patently False, Slanderous: Infosys Ex-Chairman
MMNN:1 September 2017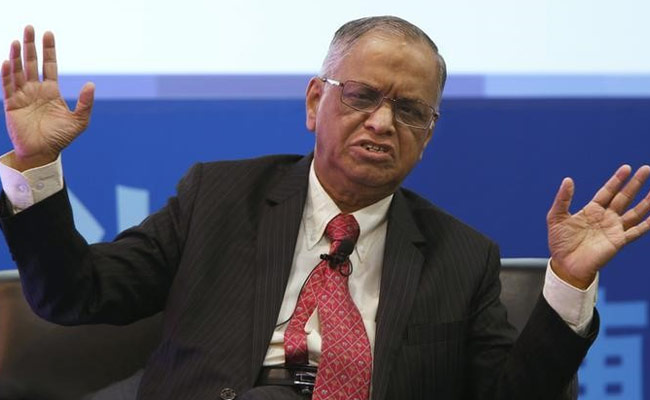 New Delhi: Infosys former chairman R Seshasayee hit out at company founder N R Narayana Murthy on Friday for carrying out "personal attacks" and making "false and slanderous accusations" against him, saying he was unable to understand the motivation for the persistent vendetta. Mr Seshasayee, who along with three other directors quit from the board of Infosys after Mr Murthy rallied other co-founders and institutional investors to bring back peer Nandan Nilekani, said he had always been candid and truthful in all his statements concerning Infosys. "Since my resignation from the board of Infosys, I have kept away from making any public statements, despite provocations, since I sincerely want the company to move forward, and not be bogged down with the issues of the past," he said, adding he was forced to issue a statement after Mr Murthy's "personal attack and patently false and slanderous accusations" at an investor call earlier this week. Days after installing Mr Nilekani, Mr Murthy had on August 29 stated that his concerns with the previous board led by Mr Seshasayee were poor governance and ex-CFO Rajiv Bansal being paid large severance as 'hush-money'. Mr Seshasayee said Mr Murthy's statement to the investors "misleadingly attributes words" to him, words taken "completely out of context" to make it appear that he had lied. Mr Murthy had in his investor call said that Mr Seshasayee had on October 14 told him that the board agreed to pay Mr Bansal a large sum of money as it "felt generous". "To quote an anonymous whistle blower letter that alleged many things, which have subsequently been proved baseless and false through multiple investigations by highly respected counsel, in order to give an impression to the audience that I lied to the shareholders, is patently offensive," he said. Also, words that Mr Murthy attributes to independent directors Jeff Lehman and Roopa Kudva from their private conversation with him are also "egregiously taken out of context," he said. Mr Murthy had stated that Lehman had told him that the reasons for payment to Mr Bansal were confidential while Ms Kudva asked him to sign a non-disclosure agreement if he wanted to know the reasons. "It is regrettable that Murthy 's campaign on the alleged governance lapses has continually slipped into personal attacks and slander on individual board members," he said. Seshasayee said he joined Infosys at the invitation of Mr Murthy, who in February this year issued a press statement to say that "I was a man of high integrity." "I am therefore at a loss to understand the motivations for this persistent vendetta against me," he said. The same statement went on to quote Mr Lehman, a former of director of Infosys who also resigned recently, to say that Mr Murthy should stop quoting "lies" floated in the anonymous letter on ex-CFO compensation and alleged irregularities in $200 million acquisition of Israeli firm Panaya."For the good of Infosys, I wish Murthy would stop quoting those lies as if they were reputable. For the good of Infosys, I wish Murthy would stop defaming Seshasayee and the other members of a Board who have served with dedication and integrity, who have turned the other cheek when slandered, and who have acted only in the best interests of the company," he said. He said during his tenure, Mr Seshasayee was "scrupulously and tirelessly devoted to ensuring that the Board comply with all applicable principles of law and governance." "An anonymous, so-called 'whistle blower' made outrageous charges against management; the Board engaged several sets of outside counsel and investigators of impeccable reputation, and those investigators determined that every charge was false and without any foundation," he said. The statement also quoted John Etchemendy, another former Director of Infosys who also resigned recently from the Board, to say that Mr Seshasayee is "a man of impeccable integrity. Faced with unfair, false, and outrageous attacks, he has consistently responded with scrupulous honesty and forthrightness." He said he was "fully conversant with the details of the Rajiv Bansal issue" and can categorically state that at no point did Mr Seshasayee say "anything in public or, to the best of my knowledge, in private that was untrue or did not reflect the collective view of the Board
---
Punjab National Bank To Cut Minimum Lending Rate From September
MMNN:31 Aug 2017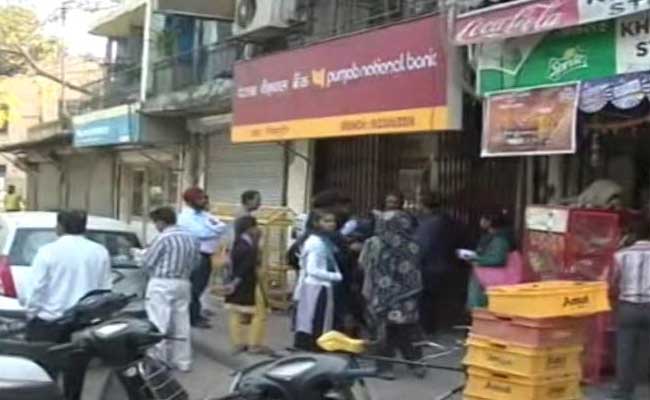 New Delhi: Punjab National Bank has cut marginal cost based lending rates by up to 0.25 per cent for select maturities, effective tomorrow. The state-owned lender has also slashed its base rate by 0.20 per cent to 9.15 per cent. "The bank has reduced marginal cost of funds based lending rate (MCLR) by 20-25 basis points with effect from September 1, 2017," PNB said in a regulatory filing. It has trimmed the MCLR by 0.25 per cent each for overnight to 7.75 per cent. Besides, it had reduced the MCLR by 0.20 per cent on one-month, three-month and six months maturities to 7.90 per cent, 8 per cent and 8.10 per cent respectively. It has also reduced the MCLR by 0.20 per cent on one-year, three years and five years maturities to 8.15 per cent, 8.30 per cent and 8.45 per cent respectively. Banks had adopted MCLR from April 2016 following the directive of Reserve Bank of India. However, a majority of them still follow the base rate or the minimum lending rate formula to charge interest on loans. MCLR, which is changed every month, is a uniform methodology which was introduced to ensure fair interest rates to borrowers as well as banks. The PNB stock was trading 0.25 per cent lower at Rs. 141.95 on BSE.
---
Settlement With Franchise Partner Vikram Bakshi Not Possible: McDonald's To Tribunal
MMNN:30 Aug 2017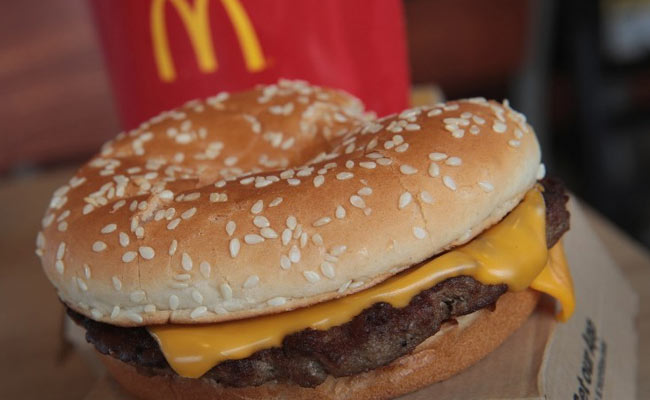 New Delhi: Fast food chain McDonald's on Wednesday informed the National Company Law Appellate Tribunal (NCLAT) that settlement of dispute with Vikram Bakshi, its joint venture partner for north and east India, was not possible. The NCLAT, which had last week asked both the parties to consider settling the dispute among them, has ordered them to file within a week replies on cross petitions filed against each other. Posting the matter for next hearing on September 21, NCLAT Chairman Justice S J Mukhopadhyay said: "We find no scope of amicable settlement." The Tribunal had last week asked both the parties to decide by August 30, whether they would consider settling dispute on their own or not McDonald's on August 21 terminated franchisee agreement for the 169 outlets in north and east that were operated by Connaught Plaza Restaurant Ltd (CPRL), the joint venture (JV) with Mr Bakshi. As part of the termination, CPRL has ceased to use McDonalds's name, system, trademark, designs and its associated intellectual property, among others, within 15 days of termination notice. Mr Bakshi was ousted from the post at the McDonald's franchise in August 2013, following which he approached the NCLT in September the same year. He has been at loggerheads with McDonald's over management of CPRL. He was reinstated as the MD of CPRL by NCLT on July 14 following which McDonald's approached the Tribunal.
---
Nifty Regains 9,900 Amid Broad-Based Gains
MMNN:28 Aug 2017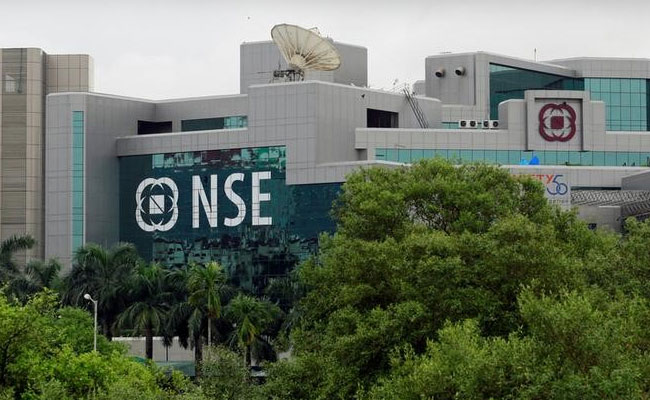 Mumbai: The benchmark BSE Sensex advanced 179 points and the NSE Nifty reclaimed the 9,900-mark in early trade today on strong gains in IT, pharma and FMCG stocks. Positive global cues too influenced the investor sentiment. The 30-share index was trading higher by 179 points, or 0.56 per cent, at 31,775.06. Sectoral Indices of IT, teck, power, realty, healthcare and banking rose by up to 1.60 per cent. The gauge had gained 337.21 points in the previous three sessions. Stock markets were closed on Friday on the occasion of Ganesh Chaturthi. The NSE Nifty recaptured the 9,900-mark by rising 50.90 points, or 0.51 per cent, at 9,907.95. Brokers said persistent buying by domestic institutional investors and a firm trend at other Asian markets on fresh hopes Donald Trump will be able to push through market-friendly tax reforms buoyed the sentiment. Infosys, the country's second largest software exporter, emerged as top gainer among Sensex components by rising 3.65 per cent to Rs. 945.85. The stock was up after after the company on Thursday named former CEO and Aadhaar-architect Nandan Nilekani as its new chairman. Other big gainers were Adani Ports, NTPC, Sun Pharma, ONGC, ICICI Bank, Cipla, Hindustan Unilever, L&T, Lupin, HDFC Ltd, Coal India and Hero MotoCrp. Japan's Nikkei was up 0.28 per cent while Hong Kong's Hang Seng gained 0.47 per cent in early trade today. Shanghai Composite edged up 0.81 per cent. The US Dow Jones Industrial Average ended 0.14 per cent higher on Friday
---
Narayana Murthy Gave Me My First Job, Says Nandan Nilekani
MMNN:26 Aug 2017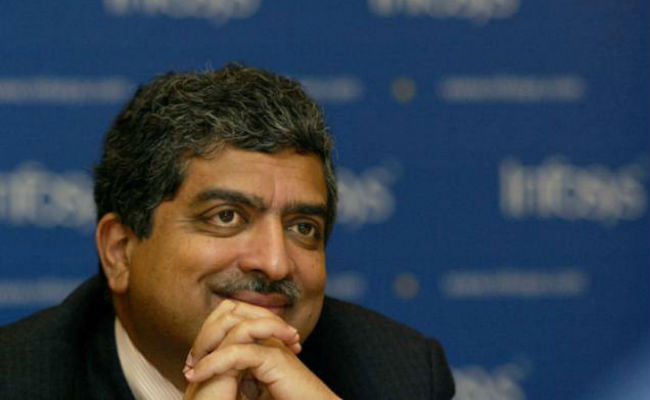 Bengaluru: Returning to the global software firm Infosys after eight years as its new non-executive chairman, co-founder Nandan Nilekani walked down memory lane on Friday to recall his contribution to the country too. Lauding Infosys co-founder N R Narayana Murthy for his contributions to the company and the country. Mr Nilekani said Mr Murthy was the father of corporate governance in India. Mr Nilekani further said: "Murthy is a great visionary leader. He gave me my first job when I graduated from IIT Bombay in the 1980s in Patni Computers in which he was a software engineer. He has made extraordinary contributions to the country." "I was a CEO of this company (Infosys) and resigned from that position 10 years ago. In 2009, I was invited by then Prime Minister Manmohan Singh to take a job in the government in the status of a cabinet minister to do one of the world's most sophisticated technology projects - Aadhaar (card) that has given over a billion people an identity and is the fundamental basis for India's transformation," Mr Nilekani said at a news conference here Mr Nilekani, 62, who was CEO of Infosys from March 2002 till April 2007 and its vice-chairman subsequently, quit the company in 2009 to head the Unique Identification Authority of India as its first Chairman till May 2014 Asserting that he was also the company's founder - of which he was proud, the technocrat entrepreneur said he was back because he believed that he had records of doing things. "I believe in consensus building and my consultative skills have created factor," he noted. Reiterating that he represented 100 per cent of the shareholders, Mr Nilekani assured them that he would discharge his responsibility with the highest standards of governance, treating all investors equally. "We are trying to align complex things. This is not about founders and non-founders. This is about all of us working together to align a united company," he said. Clarifying that he was not going to run the company based on comments on Twitter and TV channels or on all kinds of reporting by the media, Mr Nilekani said he was back at the request of all stakeholders to unravel a very complex situation and make sure that everybody was aligned and to take Infosys, which is a national icon, to its future. "Can we have the next Infosys story in October? People are distracted by all kinds of reporting about us in the media. I seek your indulgence. We are going to reduce our interface with media for the next two months," he said.
---
Rs. 200 Note To Be Issued On Friday: Photo, Other Features
MMNN:25 Aug 2017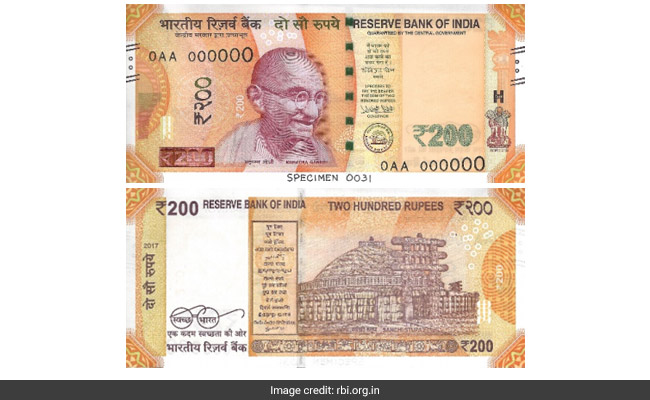 The Reserve Bank of India (RBI) will tomorrow issue Rs. 200 denomination banknotes in the Mahatma Gandhi (New) Series, from select RBI offices, and some bank. The notes will bear the signature of RBI governor Urjit Patel. The new Rs. 200 denomination has Motif of Sanchi Stupa on the reverse, depicting the country's cultural heritage. The base colour of the note is Bright Yellow. The note has other designs, geometric patterns aligning with the overall colour scheme, both at the obverse and reverse. The government had on Wednesday notified the new Rs. 200 note. "Introduction of a new currency denomination and design is done keeping in consideration various factors like ease of transactions for the common man, replacement of soiled banknotes, inflation and the need for combating counterfeiting," the RBI said in statement. The new Rs. 200 note will facilitate exchange, particularly for the common man who deals with denominations at the lower end, the RBI said
Some features of new Rs. 200 denomination banknotes in the Mahatma Gandhi (New) Series are:
The dimension of the new Rs. 200 banknote will be 66 mm x 146 mm See through register with denominational numeral 200 Latent image with denominational numeral 200 Denominational numeral 200 in Devnagari Portrait of Mahatma Gandhi at the centre Colour of the thread changes from green to blue when the note is tilted Guarantee Clause, Governor's signature with Promise Clause and RBI emblem towards right of Mahatma Gandhi portrait Denominational numeral with Rupee Symbol, Rs. 200 in colour changing ink (green to blue) on bottom right Ashoka Pillar emblem on the right Mahatma Gandhi portrait and electrotype (200) watermarks Number panel with numerals growing from small to big on the top left side and bottom right side
Reverse (Back)features of Rs. 200 note
Year of printing of the note on the left Swachh Bharat logo with slogan Language panel Motif of Sanchi Stupa Denominational numeral 200 in Devnagari
---
Lupin Recalls Oral Contraceptive From US Market
MMNN:24 Aug 2017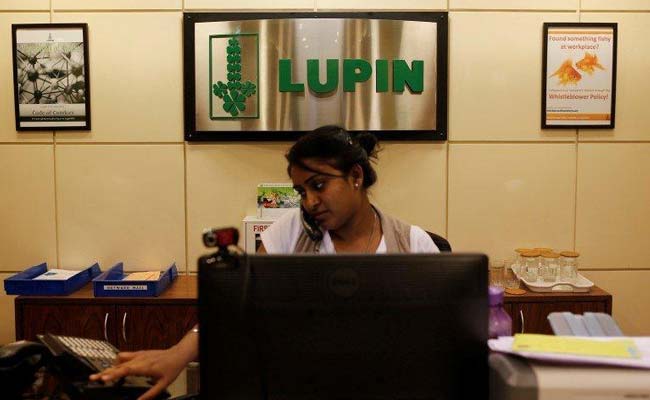 Hyderabad: Pharma major Lupin, through its USA subsidiary Lupin Pharmaceuticals, Inc has initiated voluntary recall of tablets Mibelas 24 Fe from the USA market as they are "out of sequence." According to a notification issued by the US Food and Drug Administration (USFDA), as many as 24,652 tablets are being recalled under 'class-I' classification. According to the USFDA, class-I recall is a situation in which there is a reasonable probability that the use of or exposure to a violative product will cause serious adverse health consequences or death. Tablet Mibelas 24 Fe (Norethindrone acetate and Ethinyl estradiol 1 mg/0.02 mg chewable and ferrous Fumarate 75 mg) is an oral contraceptive indicated for the prevention of pregnancy in women, who elect to use oral contraceptives. These products are packaged in blister packs containing 28 tablets. "Contraceptive Tablets Out of Sequence- First 4 pills of the packet are brown, instead of the last four pills and the expiry/lot was not printed on the package," the FDA notification said as reasons for recall. The product was manufactured by Lupin Limited, India and distributed by Lupin Pharmaceuticals Inc in the US
---
CII-MP CSR CONCLAVE:Businesses Touching Lives: 2% and Beyond
MMNN:23 Aug 2017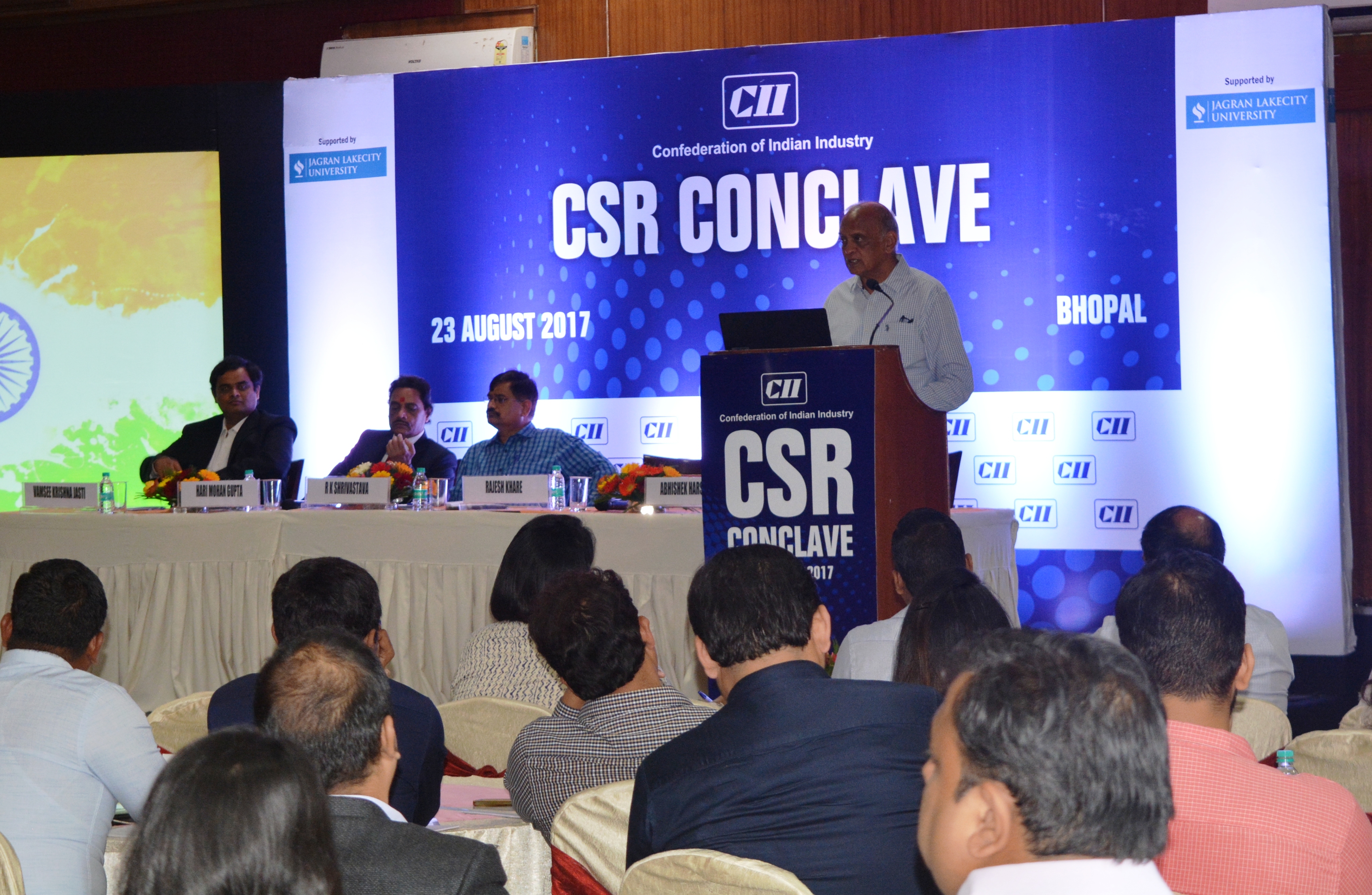 As India enters the 3 rd year of Corporate Social Responsibility (CSR), the interest has moved beyond compliance and meeting statutory norms among many corporates, to tackling the inclusive development agenda holistically by combining the strengths of business and civil society. With an aim to expand from spending efficiency to sustainable impact Confederation of Indian Industry organized CII MP CSR Conclave on the theme Businesses Touching Lives: 2% and Beyond at Hotel Palash. The Conclave brought together key stakeholders to discuss and deliberate on these important issues and script a way forward. Conclave witnessed a gathering of top business leaders, CSR heads and teams, Non-profit leaders, industry bodies, community organizations,policy Makers, and CSR professionals exchanging insights, discussing issues of importance and forge impactful partnerships in social impact. Mr R K Shrivastava, Principal Advisor, MP State Planning Commission delivered the special address and said that Around Rs. 275 Cr. is being spent in more than 2000 villages and 50 cities of Madhya Pradesh but unfortunately all organizations are working in isolation. Its time to create a platform where all stakeholders can come together and formulate policy towards synchronizing everybodys efforts. He further informed that State Planning Commission is planning towards creating awareness at district level towards sustainable development goals.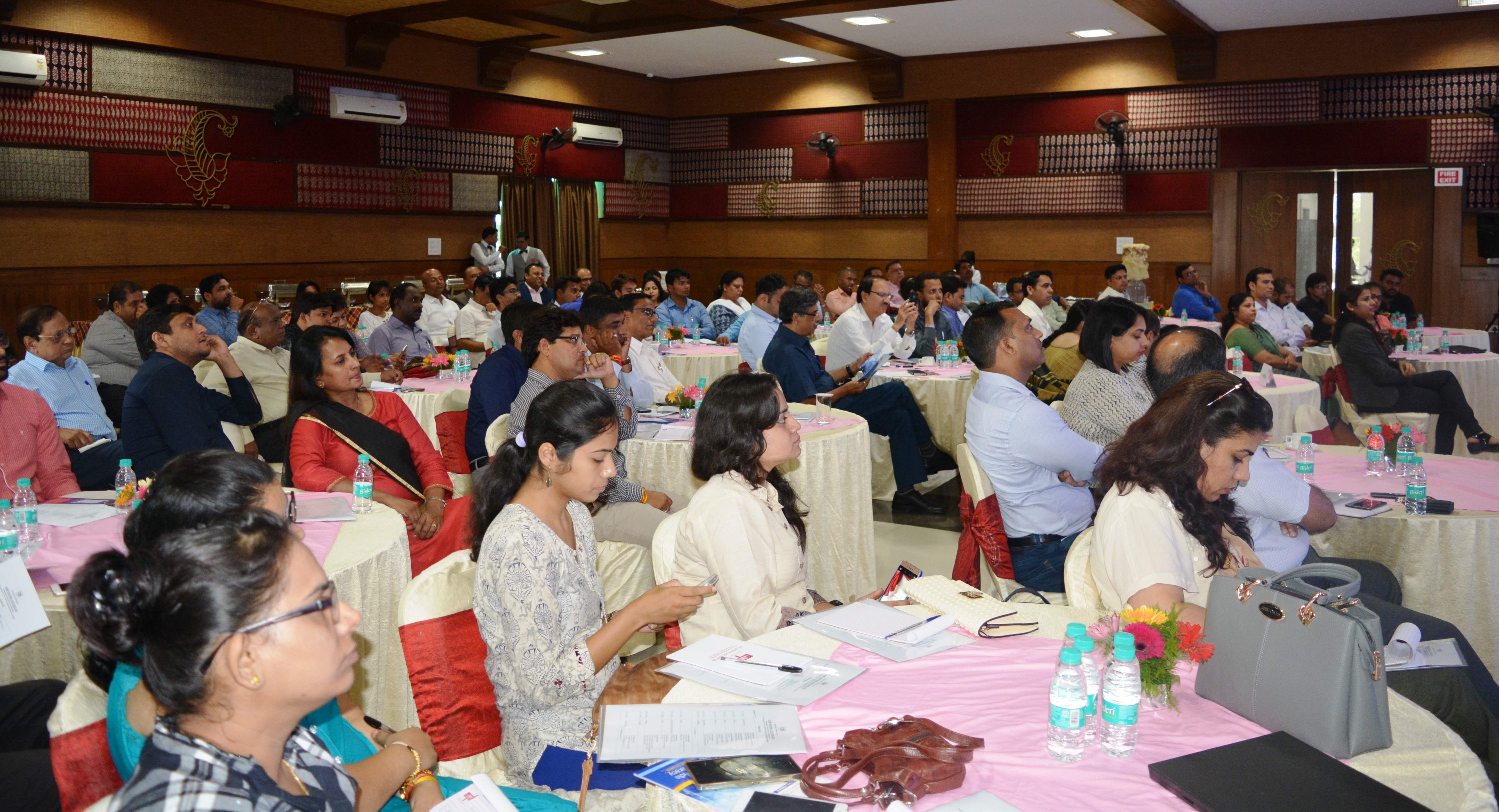 Amongst other speakers in the Inaugural Session were Mr. Vamsi Jasti, Programme Head, Reliance Foundation, Mr. Hari Mohan Gupta, Chancellor, Jagran Lake University, Mr. P Kulkarni, General Manager, JK Tyre & Industries Ltd. who informed the gathering about their CSR activities in Madhya Pradesh and their further action plans. Mr. Rajesh Khare, Vice Chairman, CII MP State Council presented the Welcome Remarks while Mr. Abhishek Gupta, Co-Chairman, CII Bhopal Zonal Council gave the Vote of Thanks. Inaugural Session was followed by a round of question & answers where-in dignitaries on dias addressed the different queries of delegates and replied to their suggestions & advice. Conclave got well attended by more than seventy participants from different sectors of industry & society and also by those who come outside the purview of Act and are involved in CSR activities, totally on voluntary basis.
---
Rs. 200 Notes Notified, Likely To Be Introduced Soon
MMNN:23 Aug 2017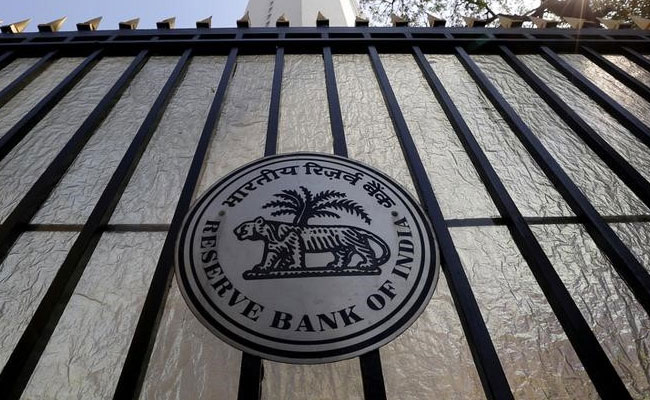 Rs. 200 notes could make their debut soon with the government notifying the new currency note. Experts say Rs. 200 notes will significantly ease transactions. "In exercise of the powers conferred by sub-section (1) of section 24 of the Reserve Bank of India Act, 1934 and on the recommendations of the Central Board of Directors of the Reserve Bank of India, the Central Government hereby specifies the denomination of bank notes of the value of two hundred rupees," according to Finance Ministry's notification issued in the Gazette of India. The Reserve Bank of India (RBI) had reportedly decided to bring in the Rs. 200 notes in March, after consulting with the Finance Ministry. A Press Trust of India report had earlier said that there is no immediate plan to re-introduce Rs. 1,000 notes. Last year in November, the government had demonetised the old 500 and 1,000 rupee notes. This exercise of printing Rs. 200 denomination notes is being undertaken to further improve the currency situation in the country, the report said, adding the problem people are facing due to high-value Rs. 2,000 notes would also be taken care of with the circulation of Rs. 200 notes. In a surprise announcement, Prime Minister Narendra Modi announced scrapping of old notes of Rs. 1,000 and Rs. 500 denomination, wiping out over 85 per cent of the cash in circulation. The move was aimed at checking black money, counterfeit notes and terror financing.
---
Infosys Shares Under Sebi's Watch After Rs. 34,000 Crore Hit For Investors
MMNN:22 Aug 2017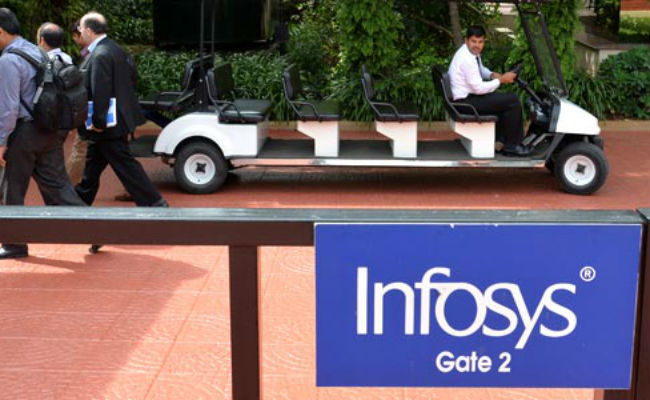 Market regulator Sebi is keeping a close watch on Infosys share prices after a surge in volatility, Sebi Chairman Ajay Tyagi said on Tuesday. Infosys shares have corrected sharply - nearly 15 per cent - in two sessions after Vishal Sikka on Friday abruptly resigned as the company's CEO and MD. This sharp fall in Infosys share prices wiped out Rs. 34,000 crore of investors wealth in just two days. With Dr Sikkas exit, hopes of a turnaround at the company are seen to have been pushed back and many brokerages including Nomura have downgraded Infosys shares and slashed their target price on the stock. Infosys Rs. 13,000-crore share buyback announced on Saturday failed to cheer investors amid uncertainty around the appointment of a new CEO. According to global brokerage Nomura, a new CEOs appointment is likely to take time. Management churn at INFO (Infosys) would make clients cautious and competitors more aggressive, the brokerage added. Nomura has downgraded Infosys to reduce from neutral and slashed its target price on the stock to Rs. 875 from Rs. 1,000 earlier. Infosys search for a new CEO may not be an easy one as the pressure of being under the scrutiny of the firms founders, who have alleged corporate governance issues, could see many candidates shying away, said experts. Meanwhile, four US law firms have said they are investigating potential claims on behalf of Infosys investors on whether the IT major and some of its officials and directors have violated federal securities laws. One of the US law firms, Rosen Law Firm, said in a statement that it is investigating "potential securities claims on behalf of Infosys shareholders resulting from allegations that the firm may have issued materially misleading business information to the investing public. It added that it is preparing a class action lawsuit to recover losses suffered by Infosys investors. The equity shares of Infosys are listed on BSE and NSE in India, while its American Depositary Receipts (ADRs) are listed on the New York Stock Exchange (NYSE). Infosys shares showed a mild recovery today and closed 0.41 per cent higher at Rs.877.15 on BSE.
---
Banking Transactions May Be Hit Tomorrow: 5 Things To Know
MMNN:21 Aug 2017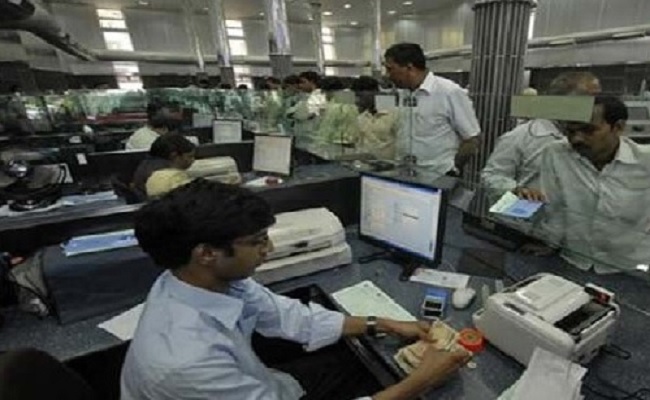 The United Forum of Bank Unions (UFBU) is an umbrella body of nine unions, including All India Bank Officers' Confederation (AIBOC), All India Bank Employees Association (AIBEA) and National Organisation of Bank Workers (NOBW) Around 10 lakh employees of public sector banks may go on a nation-wide strike on Tuesday, August 22. Employee unions under UFBU or United Forum of Bank Unions, which claims membership of nearly 10 lakh across banks, have called for the one-day strike against reforms proposed by the government. "As the conciliation meeting before the Chief Labour Commissioner failed, unions are left with no other option but to go on strike. There was no assurance from the government and the management of banks, news agency Press Trust of India reported AIBOC General Secretary D T Franco as saying. The United Forum of Bank Unions (UFBU) is an umbrella body of nine unions, including All India Bank Officers' Confederation (AIBOC), All India Bank Employees Association (AIBEA) and National Organisation of Bank Workers (NOBW). Here are five things to know about the proposed one-day strike tomorrow: While most public sector banks have informed their customers that functioning of branches and offices will be impacted if the strike takes off, operations at private lenders - like ICICI Bank, HDFC Bank, Axis Bank and Kotak Mahindra Bank - are expected to be normal except delay in cheque clearances. As many as 21 public sector banks control 75 per cent of the total business. All attempts to hammer out solutions to the demands raised by the unions bore no fruit and hence, UFBU decided to proceed with the proposed strike on August 22, said Mr Franco of the UFBU. The unions under the UFBU announced the strike after talks with the government over a proposed consolidation move across the sector were inconclusive, among other demands. They opposed the government's proposed consolidation move besides raising a host of other demands. West Bengal convenor of UFBU Siddhartha Khan had earlier said that the government is ushering in privatisation and consolidation in the Indian banking sector in the garb of reforms. Other demands include a no write-off policy for non-performing assets (NPAs) or bad loans of corporate loans, declaring wilful default of loans as criminal offence and implementation of recommendations of Parliamentary Committee on recovery of bad loans, the agency cited AIBEA General Secretary C H Venkatchalam as saying. The unions have also requested the government for cost reimbursement of demonetisation to banks.
---
NPA Resolution Not To Liquidate Companies, But To Help Save Them: Arun Jaitley
MMNN:19 Aug 2017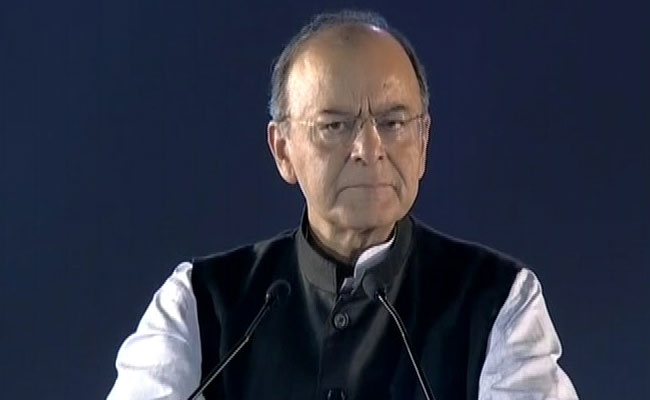 Mumbai: Assuring balance-sheet stressed firms that key objective of NPA resolution is not liquidation of their businesses but to save them, Finance Minister Arun Jaitley today said, the new insolvency law has significantly reversed defaulting debtor-creditor relationship. "The ultimate objective really is not liquidation of assets, (but) to save these businesses, get either the existing promoters with or without new partners or new entrepreneurs to come in and make sure that these valuable assets are preserved," Mr Jaitley said. He was addressing an insolvency summit organised by industry lobby Confederation of Indian Industry (CII) here. Explaining the rationale for the new insolvency and bankruptcy code (IBC), he said, this was necessitated by the failure of debt recovery tribunals to effectively perform their duty after the initial success. When enacted, the Sarfaesi (Securitisation and Reconstruction of Financial Assets and Enforcement of Security Interest) Act had succeeded in getting down NPAs drastically in the initial two-three years, Mr Jaitley said. But then the debt recovery tribunals began to be less effective as envisaged, the minister noted, which led to the new law. But the new regime under the IBC has significantly reversed the defaulter-debtor relationship, he noted, adding, "We lived in a system for many years which protected debtors and allowed assets to rust away." "The old regime by which the creditor would get tired chasing the debtor and end up recovering nothing, is now over. If a debtor has to survive, he will have to service his debt, or he will have to make way for somebody else. I think this is the only correct way by which businesses would now be done and this message has to go loud and clear," Mr Jaitley said. Calling for speedy and time-bound resolution of the bad loans issue which has become a major regulatory overhang, the FM expressed the hope that the mandated timelines will be adhered to so that implementation is effective. Gross NPAs have crossed 9.6 per cent as of March 2017, while the stressed loans ratio is over 12 per cent. Following this, the RBI has named 12 of the largest defaulters in June, which together owe more than Rs. 2.5 trillion to banks. Almost all of them are under NCLT (National Company Law Tribunal) now, and may face liquidation if the promoters fail to come up with a sustainable resolution and capital infusion. These 12 companies are from the list of 500 largest defaulters that the RBI has drawn up.
---
Vishal Sikka Resigns As Infosys CEO And MD Citing Personal Attacks, Shares Tank
MMNN:18 Aug 2017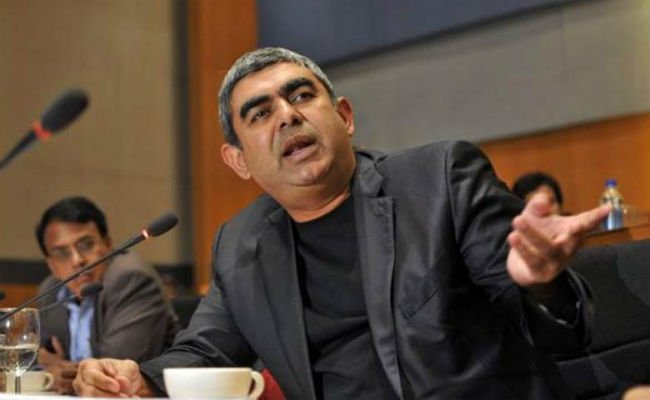 Vishal Sikka has resigned as managing director and CEO of Infosys and the companys board has accepted his resignation with immediate effect, the IT major said on Friday morning. The sudden move came amid growing acrimony between the companys board and its founders led by NR Narayana Murthy. Infosys said chief operating officer UB Pravin Rao will be interim managing director and CEO. Infosys shares plunged as much as 13 per cent today after the announcement. Dr Sikka, 50, has cited increasingly personal attacks on him as one of the reasons for his sudden decision to resign, saying they were amplified by people who should have supported him. He said the attacks had hit morale at the company, which has been trying to keep pace with rapid changes in the industry. For days, indeed weeks, this decision has weighed on me. I have wrestled the pros and cons, the issues and the counterbalancing arguments. But now, after much thought, and considering the environment of the last few quarters, I am clear in my decision. It is clear to me that despite our successes over the last three years, and the powerful seeds of innovation that we have sown, I cannot carry out my job as CEO and continue to create value, while also constantly defending against unrelenting, baseless/malicious and increasingly personal attacks, Infosys founders, including NR Narayana Murthy, have in recent months criticised the companys leadership over executive pay packages and for what they called lapses in corporate governance, which Dr Sikka has stoutly denied. In an email to some of his advisers last week, Mr Murthy had reportedly said that he had been told by at least three independent directors of the company that Vishal Sikka was less CEO material and more chief technology officer (CTO) material. He also criticised the Infosys board for not upholding governance standards and for not creating checks and balances required in any well-run company, the newspaper Mint had reported. The newspaper also quoted Mr Murthy as saying in the email, "I have nothing against Dr Vishal Sikka. I enjoy spending time with him. I have never commented about his strategy or its execution. Earlier this year Dr Sikka had described Mr Murthy as an incredible man and said they enjoy a heartfelt, warm relationship. He told NDTV last month when asked about differences with the founders, I think there is a matter with the Board and I think you really have to bring that up with board. Our job and management is to run this great company, this iconic company...The founders have built this company and I am a custodian of this. My primary job is to stay focused on my job. In his notice of resignation to the board, Dr Sikka reiterated his belief in the great potential of Infosys, but cited among his reasons for leaving a continuous stream of distractions and disruptions over the recent months and quarters, increasingly personal and negative as of late, as preventing managements ability to accelerate the companys transformation, Infosys said in its statement today, adding that the board understands and acknowledges Dr Sikka's reasons for resignation, and regrets his decision. In particular, the board is profoundly distressed by the unfounded personal attacks on the members of our management team that were made in the anonymous letters and have surfaced in recent months. Dr Sikka will remain with Infosys as executive vice-chairman, the company said and will hold office until the new permanent chief executive officer and managing director takes charge, which should be no later than March 31, 2018. He will receive an annual salary of $1 during his tenure as executive vice chairman.
---
India Ahead Of China On Retail Development Index In First Half Of 2017
MMNN:17 Aug 2017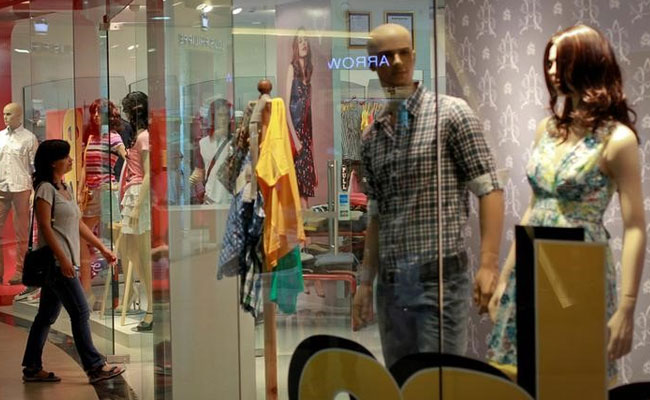 New Delhi: India has surpassed China in the global Retail Development Index in 2017, indicating growing prominence of the country as a preferred retail destination for global brands, says a report by real estate consulting firm CBRE South Asia. Seven new global brands entered the country during the first half of 2017 and investments into the segment touched $200 million, said the India Retail Market View Report. Besides, it added, international brands already present in the country also expanded their presence. Several hypermarkets, including Big Bazaar which opened new stores in Mumbai, Bengaluru and Chennai, expanded their presence, it said, adding that clothing retailers such as Max and Pantaloons were also active during the review period. Our ranking on the 2017 Global Retail Index for developing countries, as well as continued investment by private equity players, is a demonstration of the sustained preference of international brands to set up, or expand their operations in India, CBRE Chairman, India and South East Asia Anshuman Magazine said. The brands which opened their first store in India during H1 include Kate Spade, Scotch & Soda, Pandora and Selected Homme while those who expanded operations were H&M, Jack & Jones, US Polo, Taco Bell and Forever 21, among others. In terms of rental for the retail space, areas such as Connaught Place, Khan Market, and South Extension in the Capital and Park Street and Elgin Road in Kolkata witnessed appreciation. While rentals in most other high streets remained stable, some high streets such as Linking Road in Mumbai and MG Road in Pune saw a marginal dip in rentals.
---
Amazon issues refund to customers who bought phoney eclipse glasses
MMNN:14 Aug 2017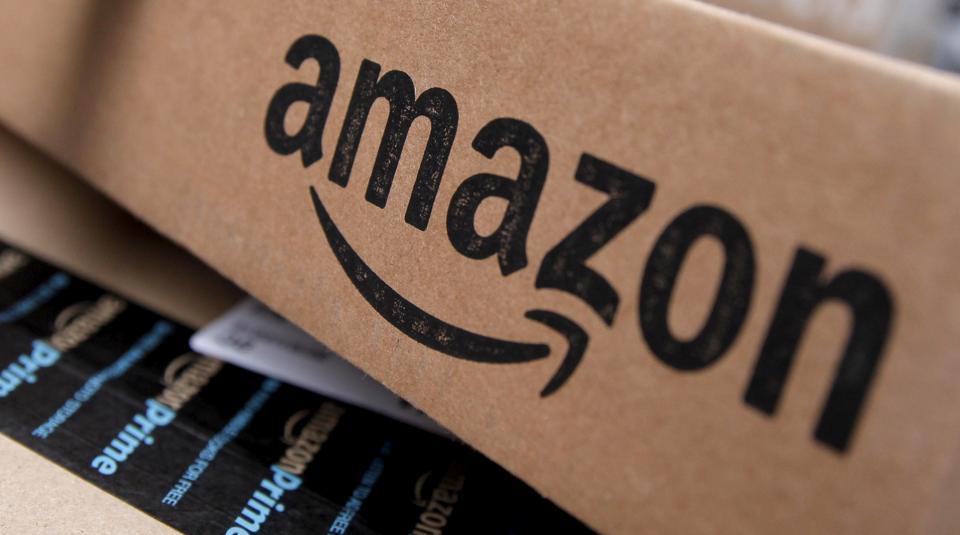 E-commerce giant Amazon is offering refunds to customers who purchased eclipse glasses from the platform and warned them not to use the spectacles to view the total solar eclipse that will occur on August 21. The company began notifying the buyers about the "unverified" glasses on Saturday. Those who did not receive a recall email are safe to use the ones they purchased, CNET reported on Sunday. "We recommend that you do not use this product to view the sun or the eclipse," the email issuing the warning read. Amazon said it issued the recall over concerns with the quality of the glasses. "Safety is among our highest priorities. Out of an abundance of caution, we have proactively reached out to customers and provided refunds for eclipse glasses that may not comply with industry standards. "We want customers to buy with confidence anytime they make a purchase on Amazon.com and eclipse glasses sold on Amazon.com are required to comply with the relevant ISO standard," the company added. The solar eclipse will cross the US from Oregon to South Carolina over the course of an hour-and-a-half and 14 US states will experience night-like darkness for approximately two minutes in the middle of the day. In India, the Delhi-based Science Popularisation Association of Communicators and Educators will live-stream the upcoming celestial event from the US. The live streaming will be done from Idaho using a 50 mm f/5 finderscope, a small auxiliary telescope mounted on an Astrotrac tracker — the main astronomical telescope — to follow the Sun. The device will have a webcam and a solar filter fitted to it, which will enable streaming directly on the official YouTube channel of Space India and will also be available on the organisation's website.
---
Market update:?Key Indian equity indices trade lower in early session, Rupee plunges 19p against US dollar
MMNN:11 Aug 2017


Key Indian equity market indices opened in the red on Friday following global cues. The 30-scrip Sensitive Index (Sensex) was trading 321.23 points or 1.02 per cent lower during the early session. The wider 51-scrip Nifty of the National Stock Exchange (NSE) was also trading 96.20 points or 0.98 per cent lower at 9,724.05 points. The BSE Sensex, which opened at 31,355.92 points, was trading at 31,210.10 points (at 9.16 a.m.) in the early session, lower 321.23 points or 1.02 per cent from Thursday's close at 31,531.33 points. The Sensex touched a high of 31,355.92 points and a low of 31,194.87 points in the trade so far. The rupee fell further by 19 paise to 64.27 against the US dollar in early trade on?Friday due to strong demand for the American currency from importers amid foreign fund outflows.
---
PM Modi Tax Breaks Fire Up India's $704 Million Plane Care Market
MMNN:10 Aug 2017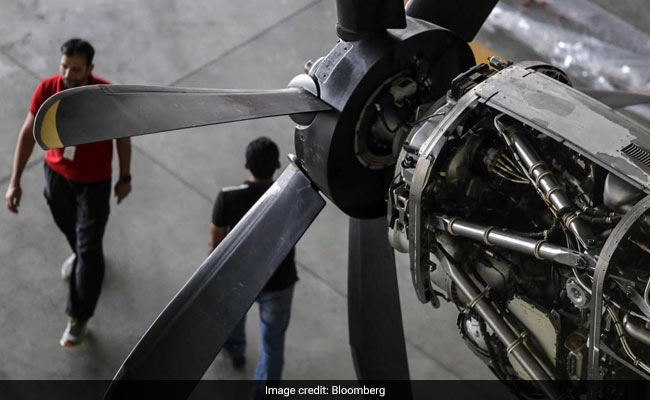 Air Works, which is aiming to conduct an initial public offering in three years, is among companies that could benefit from a surge in air travel in India, an aviation market poised to become the worlds third largest by 2025. Prime Minister Narendra Modi's tax reforms will encourage more local airlines to service their aircraft within the country, a $704 million-a-year business that currently goes to Sri Lanka and Southeast Asia. Simpler rules for doing business and scrapping of import duties on equipment and machine parts are benefiting companies that maintain, repair and overhaul planes, Air Works India Engineering Pvt. Managing Director Vivek Gour said in an interview. Air Works services Airbus SE and Boeing Co. single-aisle jets at an airport near Bengaluru. Air Works, which is aiming to conduct an initial public offering in three years, is among companies that could benefit from a surge in air travel in India, an aviation market poised to become the worlds third largest by 2025. IndiGo, SpiceJet and other carriers have ordered more than $90 billion of aircraft from Airbus and Boeing in the past decade, which raises the potential of servicing about 1,000 aircraft in the next 10 years. By government estimates, Indian carriers spend about Rs. 4,500 crore ($704 million) annually on maintenance work at facilities in Sri Lanka, Singapore and Malaysia. With the new policy unveiled by PM Modi last year, some of that business could be lured back to India, benefiting firms like Air Works, Gour said. The latest rules also allow foreign carriers to park their aircraft in India for as long as six months for routine upkeep and repairs without prior government approvals. That has opened up Air Works' potential market to airlines from countries such as Oman, Maldives and Myanmar, Gour said. Over the last two years, the government has made certain improvements, Gour, 55, said. MRO work in India has become cheaper for an airline Air Works, which also has a contract to paint some Airbus aircraft in Toulouse, France, is aiming to have revenue of Rs. 1000 crore in three years, a 67 percent jump from its sales in the year ended March, Gour said. Two US-based private equity firms New Enterprise Associates Inc. and GTI Capital Group together own about 55 percent of Air Works. Gour holds about 6 percent.
---
Get ready for first filing deadline, GST chief Navin Kumar says
MMNN:9 Aug 2017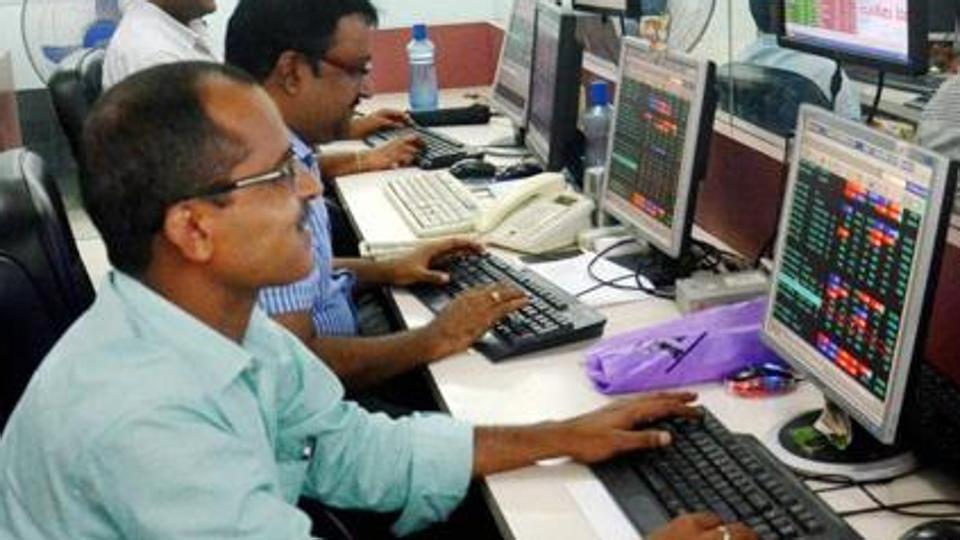 The government has allowed firms to file simplified, self assessed GST returns by August 20 for the month of July, when the tax was launched Millions of companies in India are still not ready to file their first returns under the new Goods and Services Tax (GST) ahead of an August 20 deadline, a top official told Reuters, urging them not to leave things to the eleventh hour. Navin Kumar, chairman of the GST Network, also said barely half of the 34 service providers accredited to help firms bulk file invoices online had received approval to go live. Yet he gave an assurance that the huge IT back end that is designed to crunch up to 3 billion invoices a month and calculate companies' taxes would be stable, even if there is a last-minute rush to file. It will not crash, he told Reuters in an interview. We are working on the assumption that 50% of the people will come on the last day. Billed as Indias biggest-ever tax reform, the GST has replaced a slew of federal and state levies. It has also cleared barriers between Indias 29 states, uniting its 1.3 billion people into a common market for the first time Yet the complexity of the tax - which has main rates of 5, 12, 18 and 28 percent and multiple exceptions - has raised concerns that companies will struggle to comply and file their monthly returns on time. Even before the GST filings kick in, business surveys showed both the services and manufacturing sectors contracting at their fastest rate in years, heralding a likely dip in indirect tax revenues. The government has allowed firms to file simplified, self-assessed GST returns by August 20 for the month of July, when the tax was launched. They will have to file complete returns in early September that itemise and reconcile every single sales invoice under a regime that, by comparison with other countries, is labour- and data-intensive. More than 7 million existing taxpayers have activated accounts on the GSTs portal - although around a third have yet to complete the form-filling required to file a full tax return, Kumar said. Another 1.3 million new firms have registered to pay GST. He waved away concerns that companies would not be able to cope, saying that those used to paying value-added tax - now abolished - were used to online filing. Although companies can upload invoices directly into the GST portal, big businesses will rely on a new breed of service provider whose applications can format, reconcile and upload invoices in bulk. Of a first batch of 34 services providers that have been accredited, only 18 have received permission to go live. I have been urging them to speed up their work, Kumar said.
---
Airtel plans to sell 3.7% stake in Bharti Infratel for Rs 2500 crore
MMNN:8 Aug 2017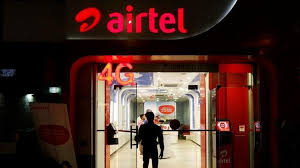 Bharti Airtel is learnt to be in process to offload 3.7 stake in Bharti Infratel for about Rs 2,500 crore, sources aware of the development said. Bharti Airtel in March had transferred 11.32 stake in its mobile tower arm Bharti Infratel to its wholly- owned subsidiary Nettle Infrastructure at a value of around Rs 6,806 crore. Airtel is in process of offloading 3.7 stake in Bharti Infratel held through Nettle Infrastructure. Expected amount is Rs 2,550 crore. It will help company lower its debt, the source said. No immediate comments were received from Bharti Airtel. Bharti Airtel's consolidated net debt at the end of June 2017 was Rs 87,840 crore. Bharti Airtel and Nettle jointly hold 61.65% in Bharti Infratel. In March, Bharti Airtel sold 10.3% stake in its mobile tower arm to a consortium of KKR and Canada Pension Plan Investment Board for Rs 6,193.9 crore. Shares of Bharti Infratel closed at Rs 397.9 a unit, down by 2.06% over previous close at BSE.
---
Google Tests Publishing Tech Similar To Snapchat: Report
MMNN:5 Aug 2017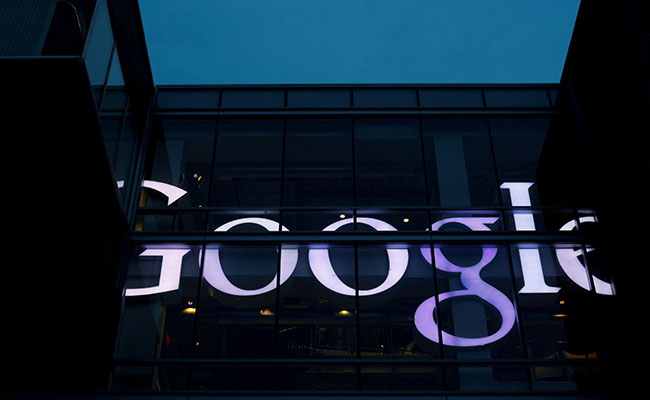 Snapchats Discover tab is distinct in the way it integrates video clips with text and photos, allowing users to skip to a new story or advertisement with the touch of a finger. Alphabet Inc's Google is developing technology that media companies could use to create stories similar to those found on Snapchat's "Discover" platform, a person familiar with the plans said on Friday. Google's project, dubbed Stamp, is in the early stages of testing with publishers, said the person, who spoke on condition of anonymity. Tech firms including Google, Snapchat's owner Snap and Facebook Inc are racing to develop publishing tools for media companies, hoping to fill their own apps with news, entertainment, sports and other content. The challenge for such tools is making them faster and easier to use than a web browser, while creating an interesting experience for users. Snapchats Discover tab is distinct in the way it integrates video clips with text and photos, allowing users to skip to a new story or advertisement with the touch of a finger. The Wall Street Journal first reported the development of Google Stamp earlier on Friday, citing people familiar with the matter. Google has been in discussions with several publishers, including Vox Media, Time Warner Incs CNN, Mic, the Washington Post and Time Inc to participate in the project, the newspaper said. Google said in a statement: We dont have anything to announce at the moment but look forward to sharing more soon. The name Stamp echoes an existing Google product, Accelerated Mobile Pages, or AMP, that allows for faster loading of online news stories. Facebook has a competing product, Instant Articles.
---
Government Launches New Exchange-Traded Fund (ETF) Bharat-22
MMNN:4 Aug 2017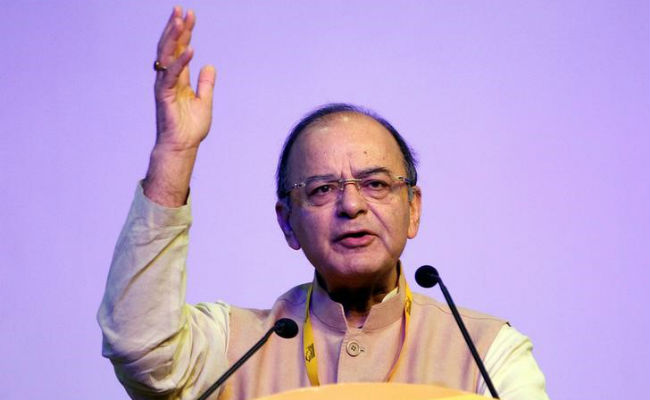 New Delhi: Finance Minister Arun Jaitley has announced a new exchange-traded fund (ETF) - Bharat-22 - to sell government stakes in 22 firms under its asset sale programme. The fund will trade government shares in 22 state-run companies, public sector banks and some private firms, Mr Jaitley said. ICICI Prudential will manage the fund, he added. It will feature four banking stocks -- SBI, Axis Bank, Bank of Baroda and Indian Bank -- other than CPSEs such as Nalco, ONGC, IOC, BPCL and Coal India. Besides, there will be nine other PSUs as well as REC and PFC. SUUTI's holding in ITC has also been included. 90 per cent of the equities included are traded in futures.
---
India's gold imports likely to fall after introduction of GST, smuggling seen rising: WGC
MMNN:3 Aug 2017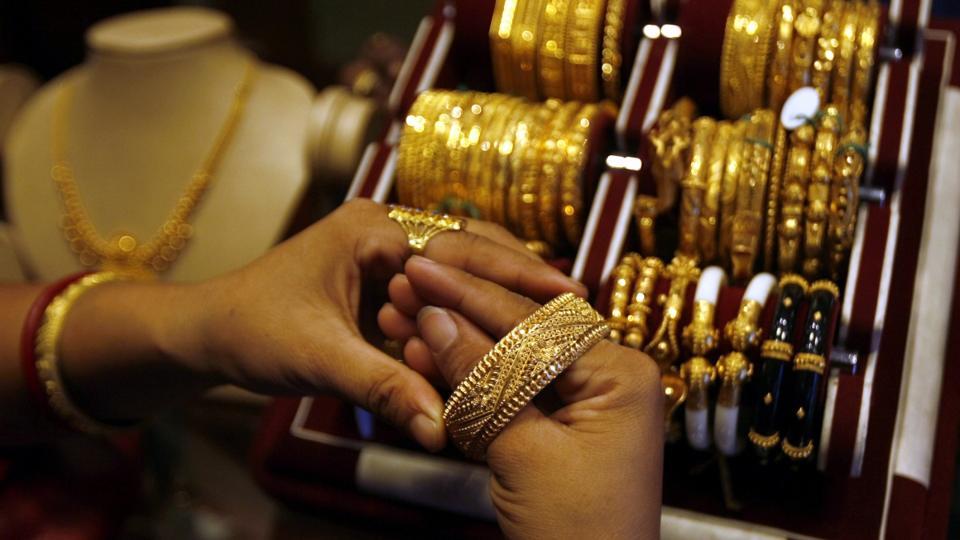 Indias gold imports will likely drop in the second-half of the year from the first six months after jewellers rushed to stock up ahead of new taxes introduced on July 1, the World Gold Council (WGC) said on Thursday. Faltering appetite in a country where gold is used in everything from investment to wedding gifts could rein in a rally in global prices, trading near their highest level in seven weeks. Expecting higher (taxes), certainly some of the imports and some of the demand from the second-half were advanced in the June quarter, Somasundaram PR, Managing Director of WGCs India operations, told Reuters. As part of a new nationwide sales tax regime introduced in July, the goods and services tax (GST) on gold jumped to 3 percent from 1.2 percent previously. Jewellers have to pay that tax when buying gold imported by banks, while their customers must also pay when making purchases. India is the worlds No.2 gold consumer. The countrys demand for the metal in the first-half rose 30 percent from a year ago to 298.4 tonnes, but imports during the period more than doubled to 518.6 tonnes, the WGC said in a report published on Thursday. Indias gold imports typically strengthen in the second-half of the year as the precious metal is considered an auspicious gift at festivals such as Diwali and Dussehra. Indian gold demand is expected to remain subdued for a few weeks as consumers who have recently purchased are unlikely to do so again in the short term, the WGC said. There have been fears the tax increase could stoke under-the-counter buying in India, where millions of people store chunks of their wealth in bullion and jewellery. Gold smuggling into India is likely to rise in 2017 from last years around 120 tonnes as the hike in sales tax has effectively lifted margins for grey market operators amid transition to the new tax system, Somasundaram said. Already there is transitional challenge on GST. On top of it, if customs duty remains high, it could push a lot more trade into the grey market, he said. India raised import duties on the metal to 10 percent in a series of hikes to August 2013, looking to curb demand to narrow a gaping current account deficit. Despite robust demand in the first half, the WGC kept its forecast for Indias full-year demand at 650 tonnes to 750 tonnes, lower than a 10-year average of 845 tonnes, but just above last year's level.
---
RBI Rate Cut Important For Sustained Growth, Says Finance Ministry
MMNN:2 Aug 2017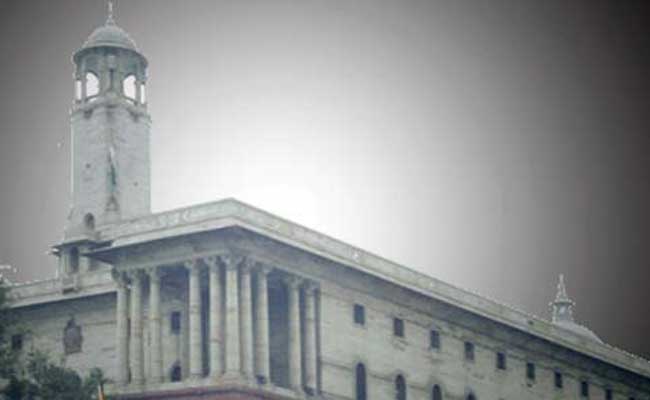 New Delhi The finance ministry today said the RBIs decision to cut key policy rate by 0.25 per cent is an important step to achieve sustained growth consistent with moderate inflation and Indias potential. The Reserve Bank, in its third bi-monthly monetary policy of the fiscal, today reduced the repo rate after a gap of almost 10 months. The new repo rate at 6 per cent is the lowest in six-and-a-half years. The last rate cut was effected in October 2016. RBI Governor Urjit Patel said the central bank has maintained the economic growth projection at 7.3 per cent for the current fiscal. Commenting on the central banks decision, Economic Affairs Secretary Subhash Chandra Garg said the government welcomes the repo rate cut. The government has taken note of the statement of the Monetary Policy Committee (MPC) and its assessment of the inflation and growth outlook, he added. We welcome the 25 basis points cut in the repo rate as an important step necessary to converge towards the appropriate real monetary conditions for sustained growth consistent with India's potential and for stable, moderate inflation," Garg said. The government had been pitching for a rate cut to boost economic growth amid retail inflation falling to a historic low of 1.54 per cent in June. The monetary policy statement was arrived at after a two-day meeting of the MPC headed by RBI Governor Urjit Patel. The MPC has decided to keep the policy stance neutral and to watch incoming data with a view to keeping headline inflation close to 4 per cent. It has stressed on urgent need to reinvigorate private investments, clear infrastructure bottlenecks and provide a major thrust to the Pradhan Mantri Awas Yojana. The RBI said it is working in close coordination with the government to resolve large stressed corporate borrowings and recapitalise public sector banks.
---
Snapdeal Calls Off Merger Talks With Flipkart, To Pursue Independent Path
MMNN:31 July 2017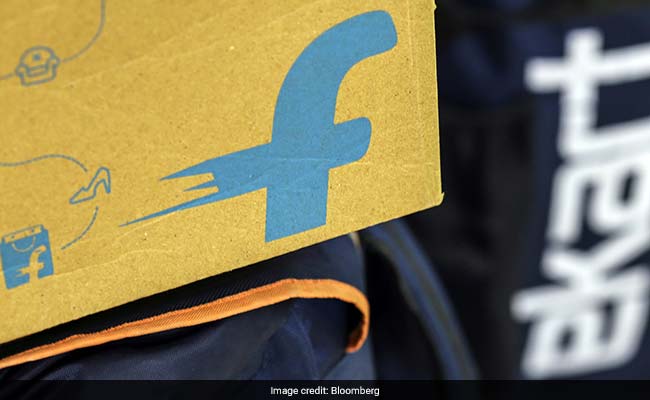 The failure to forge a merger would be a setback to Softbank Group, the largest investor in Snapdeal, as it has been attempting to engineer an all-stock deal for months, as a tie-up would help it secure a sizable stake in Flipkart Gurgaon-based e-commerce firm Snapdeal today called off talks for a takeover by larger rival Flipkart, saying it will "pursue an independent path" to continue its operations. "Snapdeal has been exploring strategic options over the last several months. The company has now decided to pursue an independent path and is terminating all strategic discussions as a result," a Snapdeal spokesperson said in an emailed statement, without naming Flipkart. The board of Jasper Infotech, which runs Snapdeal, had earlier in-principle agreed to Flipkart's revised buyout bid of up to $950 million and a deal was pending approval of smaller shareholders, sources said. Two early stage investors in Snapdeal, Kalaari Capital and Nexus Venture Partners, were also reluctant to back a deal with Flipkart, the sources added. Jasper Infotech said it has a "new and compelling direction - Snapdeal 2.0" and has made significant progress towards the ability to execute this by achieving a gross profit this month. "In addition, with the sale of certain non-core assets, Snapdeal is expected to be financially self-sustainable," it added. The latest developments come within days of Snapdeal agreeing to sell its digital payment platform, FreeCharge, to Axis Bank for Rs. 385 crore. One of the leading contenders in the Indian e-commerce space, Snapdeal has seen its fortunes falling amid strong competition from Amazon and Flipkart. Its largest investor, SoftBank had been proactively mediating the talks for the sale. Japanese conglomerate SoftBank said supporting entrepreneurs and their vision is at the heart of Masayoshi Son's (SoftBank chairman and CEO) and SoftBank's investment philosophy. "...we respect the decision to pursue an independent strategy. We look forward to the results of the Snapdeal 2.0 strategy, and to remaining invested in the vibrant Indian e-commerce space," a SoftBank spokesperson said. The deal, if it had gone through, would have marked the largest acquisition in the Indian e-commerce landscape. Compared to a peak valuation of about $6.5 billion in February 2016, the talks had valued Snapdeal at about $1 billion.
---
SIS IPO Opens On July 31; To Raise Upto Rs. 780 Crore
MMNN:29 July 2017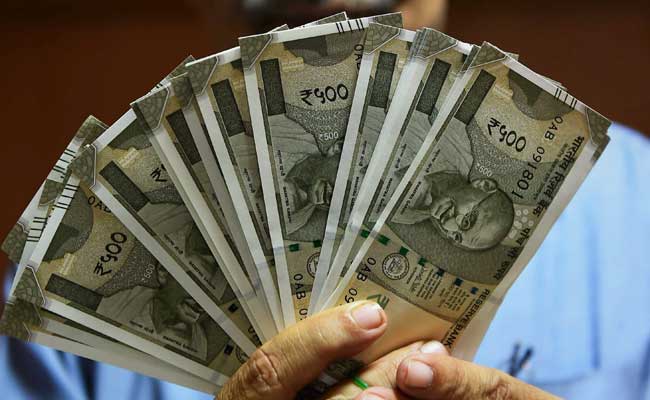 New Delhi: Security and Intelligence Services (India) Ltd (SIS) on Friday said it will launch an IPO on Monday and expects to raise up to Rs. 780 crore, a part of which will go towards debt repayment. SIS has set Rs. 805-815 per share as the price band for the initial public offer (IPO) that closes on August 2. The IPO comprises a fresh issue of equity shares valuing up to Rs. 362.25 crore and an offer for sale of up to 5,120,619 equity shares to be diluted by investors and promoters, the company said at a press conference here today In a break-up for the offer for sale, SIS Group CEO Uday Singh said investors -- Theano Private Ltd and AAJV Investment Trust -- are completely exiting by selling their entire stake-holding of 3,402,764 equity shares and 68,336 shares respectively. In the promoter selling shareholders, Chairman Ravindra Kishore Sinha will dilute up to 786,517 shares in the IPO; Rituraj Kishore Sinha 524,345 shares. Other selling the stake have put on the block up to 338,657 equity shares. Bids can be made for a minimum of 18 equity shares and in multiples thereafter, SIS said. "The Indian security market is worth Rs. 40,000 crore which is largely fragmented with not more than 15 big players. There is enough headroom for us to grow in a faster pace," Singh said. Of the over Rs. 362 crore of the primary proceeds from the IPO, the company will use about Rs. 200 crore for high cost equipment financing and to retire high cost debt that will help improve company's profit after tax (PAT) and earnings per share (EPS), said Rituraj Kishore Sinha, the Group Managing Director of SIS. Rest of Rs. 160 crore from the primary proceeds will be used for growth and general corporate purpose, he added. Axis Capital, ICICI Securities, IIFL Holdings, Kotak Mahindra Capital Company are global coordinators and book running lead managers to the issue. SBI Capital Markets, IDBI Capital Markets and Securities and Yes Securities (India) are merchant bankers to the issue. SIS said it ranks second in terms of security services solutions in India and has a number one spot in Australia. It also offers cash logistics and facility management services. Security services include security design and solutions, fire safety, event security, VIP protection, aviation security, emergency response, investigation work and integrated technology solutions providing man-tech solutions. Cash logistics pertains to cash in-transit, doorstep banking, ATM-related services, bullion and cash vaulting services. Facility management offers housekeeping services, janitorial support; heating, ventilation and air conditioning (HVAC) repairs and pest control.
---
Biocon Shares Fall 7% As Q1 Profit Slumps
MMNN:28 July 2017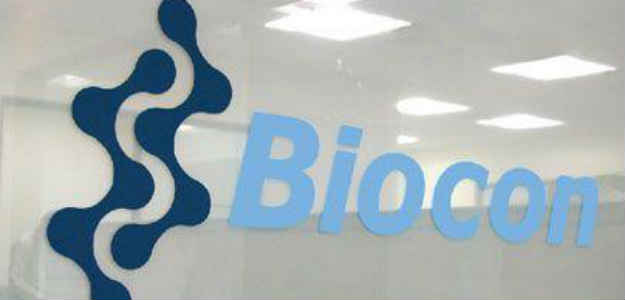 New Delhi: Bio-pharmaceutical firm Biocon's shares dropped 7 per cent on Friday, a day after the company reported a 51.20 per cent decline in consolidated net profit for the quarter ended June 30. Shares of the company opened the day on a disappointing note and further declined 6.86 per cent to Rs. 371.70 on the Bombay Stock Exchange (BSE). On the National Stock Exchange (NSE), Biocon shares fell 7 per cent to Rs. 371.20. Biocon had post-market hours on Thursday reported a 51.20 per cent decline in consolidated net profit at Rs. 81.3 crore for the quarter ended June 30. The company had posted a net profit of Rs. 166.6 crore for the corresponding quarter of the previous fiscal year. Total income of the company stood at Rs. 987.7 crore for the quarter under consideration, as against Rs. 1,032.9 crore a year ago. Commenting on the results, Biocon chairperson and MD Kiran Mazumdar-Shaw said Financial performance was muted largely due to a combination of factors weakening of US Dollar, GST (Goods and Services Tax) impact and inclusion of operational and fixed costs of Malaysia
---
Sensex Ends Flat, Nifty Holds 10,000 Level; IT, Pharma Shares Fall
MMNN:27 July 2017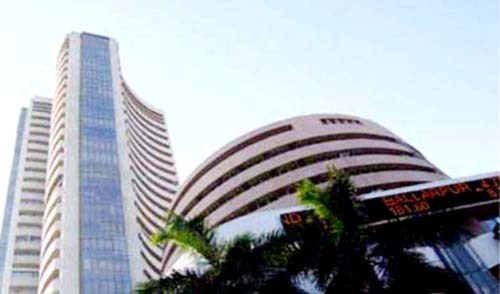 IT and pharma shares were the biggest hit in today's trade as rupee rose to a two and a half month high of 64.07 against the dollar Indian equity indices ended flat on Thursday, as last hour selling in IT shares and market heavy-weight Reliance Industries, offset gains made by HDFC, HDFC Bank and Yes Bank. The Sensex closed 0.84 points higher at 32,383.30 and the Nifty settled 0.1 points lower at 10,020.55. Selling pressure also emerged amid expiry of the July series derivative contracts, analysts said. Reliance Industries closed 1.72 per cent lower at Rs. 1,594.80. Gains in the market were led by HDFC, Yes Bank, HDFC Bank, which rose 5.8 per cent, 4.31 per cent and 2.41 per cent respectively. These companies reported their earnings earlier this week. The banking sub-index of NSE, Nifty Bank closed 1.02 per cent higher. IT and pharma shares were the worst hit in today's trade as rupee rose to a two and a half month high of 64.07 against the dollar. IT and pharma companies get a bigger pie of their revenues in the US currency. The Nifty IT and Nifty Pharma sub-indices of NSE, closed 1.58 per cent and 1.56 per cent lower respectively. Dr Reddy's Labs was the biggest loser in Nifty, down 3.21 per cent, followed by Tech Mahindra, Tata Motors, TCS and Indiabulls Housing Finance, which fell between 2.5-3.1 per cent. Mid-cap and small -cap shares also witnessed profit booking today. The BSE Midcap and BSE Small cap indices closed 0.54 per cent and 0.51 per cent lower respectively. Market breadth was negative as 881 closed higher and 1,845 ended with losses.
---
Snapdeal Board Approves Flipkart's $900-$950 Million Takeover Offer: Report
MMNN:26 July 2017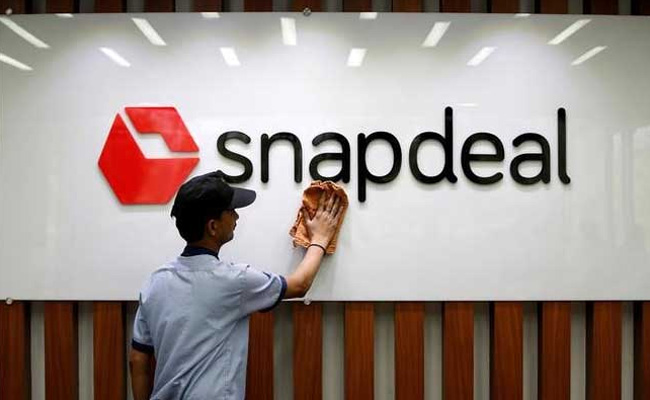 Mumbai: Online marketplace Snapdeal has accepted Flipkarts revised takeover offer of up to $950 million, two sources said on Wednesday, providing heft to its bigger rival in a high-stakes battle with Amazon.com Inc. The board of Jasper Infotech, which runs Snapdeal, approved Flipkart's bid of $900 million-$950 million last week, the sources who were familiar with the matter said. A deal is now pending the approval of Snapdeal shareholders, they said. Snapdeal declined to comment, while Flipkart was not immediately available for comment. India's fledgling e-commerce sector is in the midst of a fierce war for supremacy between U.S. online retail giant Amazon and leading homegrown player Flipkart at a time more and more Indians shop on the web, helped by a spurt in availability of cheap phones and data plans. Japan's solar-to-tech conglomerate SoftBank, Snapdeal's biggest investor, is keen to consummate the deal and take an equity stake in Flipkart to profit from India's booming online retail market. A 2016 report from accounting firm EY noted that e-commerce has grown at a compound annual growth rate of over 50 percent in the last five years in India and the pace of growth is expected to continue, with e-commerce sales topping $35 billion by 2020. Bengaluru-headquarterd Flipkart had revised its initial offer for Snapdeal to up to $950 million, Reuters reported last week. The board also considered a $700 million share-swap offer by listed e-commerce firm Infibeam but rejected it as too low, one of the sources said. Infibeam declined to comment. Separately, Indian private-sector lender Axis Bank is the frontrunner to acquire Snapdeal's digital payments unit FreeCharge for $60 million, the sources said. Axis Bank did not immediately respond to a request for comment. All sources spoke on condition of anonymity as the discussions are not public.
---
Surevin IPO opens on July 28
MMNN:25 July 2017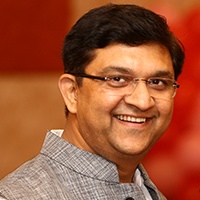 Leading BPO services provider surevin is a Bhopal based IT company ,it is ready to go public through SME platform .Talking exclusively to Metromirror,Abhishek Gupta ,Promoter-MD Surevin said"We would utilise the funds for capacity building and technology upgradation .Presently our revenue is 50% through government .We also handle CM Helpline ." He said that the future of IT companies is bright and skilled IT Professionals would always find the right job.
IPO OFFER

*Face value of the share Rs.10/
*Price band of shares Rs.38-40/
*9,12,000 equity shares will be floated,8,64,000 shares are being offered to the public.
COMPANY STRENGTHS

*Secured resources of revenue for the next 7 years.
*25.97 is the cumulative growth rate in revenue of the company over the past 4years.
*Aspiring to enter into newage technologies .
More details on www.surevin.com
---
Consumer panel imposes Rs 1 lakh fine on SBI for frivolous appeal
MMNN:24 July 2017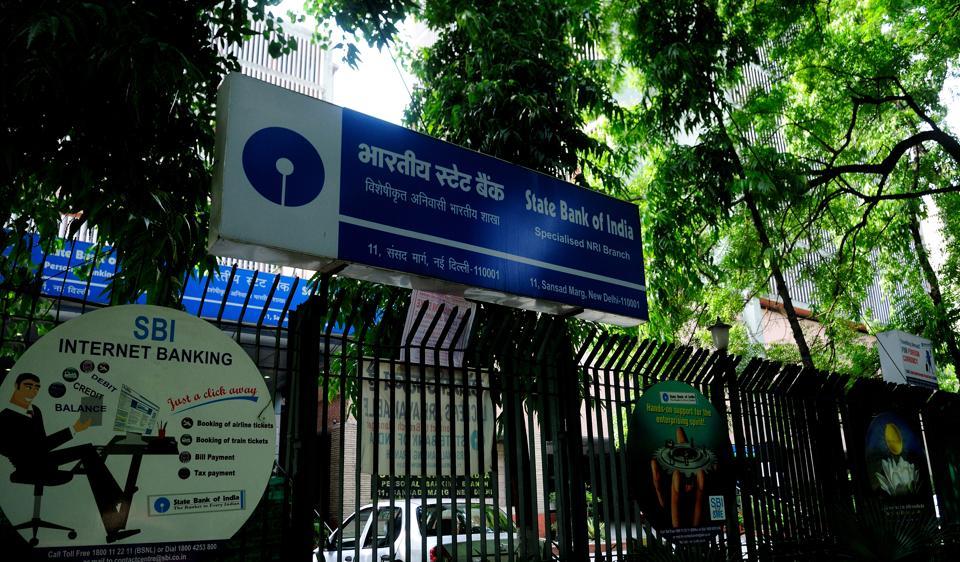 The Delhi state consumer panel has directed the State Bank of India to refund Rs 1.29 lakh to a customer for not taking effective steps to block her stolen ATM card in 2006 The state commission also imposed a cost of Rs one lakh on the bank for filing a frivolous appeal before it. The commission, while dismissing the appeal filed by the SBI against the district forum order asking it to return the money, said that the bank failed to take effective steps for blocking of the stolen ATM card which was a clear case of deficiency in service. It was the bank who failed to take effective steps for blocking of the ATM card. It is thus a clear case of deficiency in service. The incident took place in March 2006 and the complainant has not received a single penny in a span of 11 years, the judicial member of the state commission N P Kaushik said. It said that instead of making the payment to the complainant, the bank rather filed a false and frivolous appeal. The same is dismissed with costs of Rs 1,00,000, the commission said. According to the complaint filed by Okhla resident Rahimunnisa Shahana, on March 13, 2006 her bag containing a new ATM card and an envelop having the pin number were stolen before she could even use it. The bag also contained Rs 5,000 among other things. She went to her SBI branch in Nizamuddin on the same day and met an officer and the branch manager and made a request to block the card, it said. She alleged that when she went to the branch after a fortnight and enquired about her credit balance, she learnt that the entire amount Rs 1,29,060 had been withdrawn through ATM during March 13 to March 21. The plea claims that she made a complaint in writing on March 30, 2006 and filed a complaint with the police as well. The bank had claimed in the district forum that the complainant herself was negligent in carrying the ATM card and the envelope containing the PIN code. It also denied her visit to the bank on March 13, and said that she never met any of its officers on the day the theft took place. However, the district forum had rejected the claims of the bank and asked the bank to return the money.
---
Six telecom companies under-reported revenue by over Rs 61,000 crore: CAG
MMNN:22 July 2017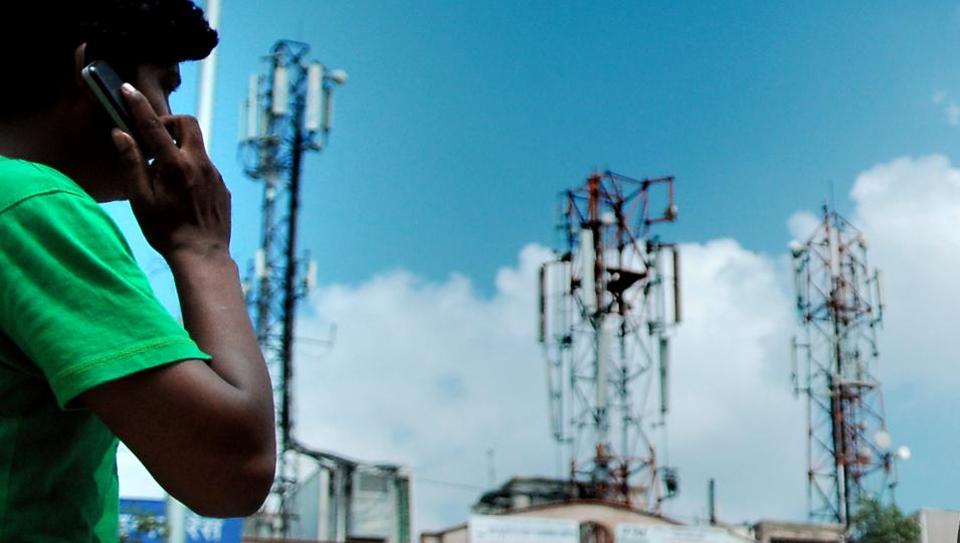 The CAG audited six telecom companies Bharti Airtel, Vodafone, Aircel, Idea, Reliance Communication and Sistema Shyam Teleservices Ltd and said they under-reported their adjusted gross revenue (AGR) by Rs 61,064 crore during 2010-2015. Private telecom operators have understated revenues worth over Rs 61,000 crore from 2010 to 2015, leading to a shortage of payment to exchequer, a report by the Comptroller and Auditor General revealed on Friday. The CAG audited six telecom companies Bharti Airtel, Vodafone, Aircel, Idea, Reliance Communication and Sistema Shyam Teleservices Ltd. The report tabled in Parliament said the companies underreported their adjusted gross revenue (AGR) by Rs 61,064 crore during 2010-2015. This reduced the governments earnings in the form of spectrum charges and licensing by Rs 7,697.6 crore. The report said the understatement was due to promotional schemes such as free talk time and discounts paid to postpaid subscribers on roaming services besides accounting adjustments for commission or discount paid to distributors. According to the report, the netting of revenue from infrastructure sharing and non-inclusion of forex gains, interest income and sale of investment also led to understating of revenue. An amount of Rs 4,531 crore as interest arising out of short term payments is also due.
---
Bharat Kapadia joins BrandAd Emedias Dollartune Board
MMNN:21 July 2017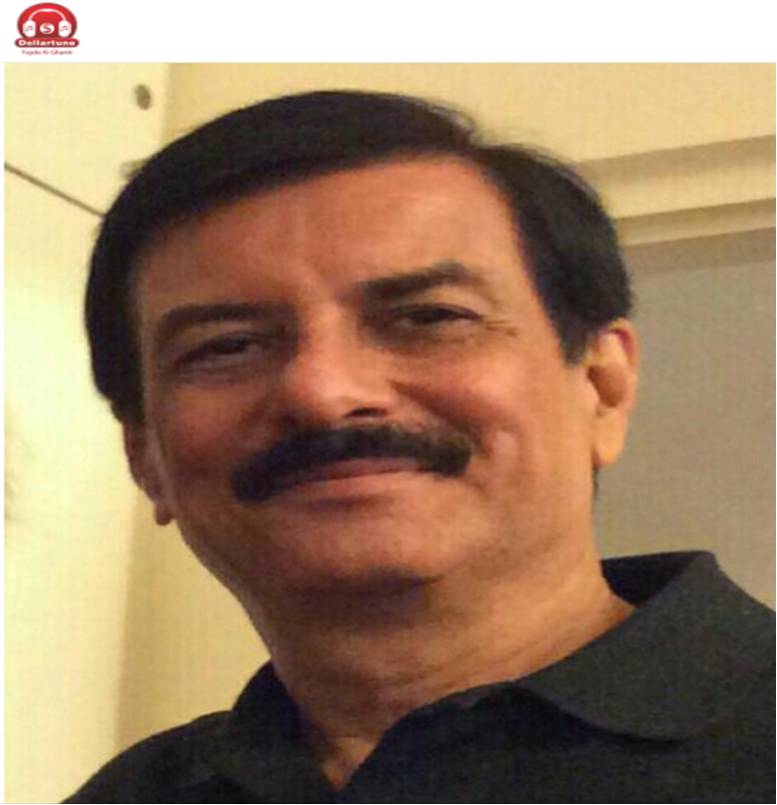 Bharat Kapadia,
a seasoned media professional, joins the board of BrandAd Emedia Solutions Pvt Ltd, promoters of Dollartune. Dollartune is an optin Android based application offering brand communication delivery on pay per delivery model. The application was launched in November 2016, and crossed 125,000 downloads mark, and counting, well ahead of anticipated milestone of the first year of operation. Dollartune has now targeted to grow to 200,000 downloads by Diwali.
Bharat Kapadia
brings in his rich experience of holding senior level positions with various media houses like Lokmat, Jagran 18, Divya Bhaskar group, and Chitralekha. He is also the founder of ideas@bharatkapadia.com. He has also been Chairman of Advertising Standards Council (ASCI), Chairman of Media Research Users Council (MRUC), and Chairman, Mumbai Regional Committee of Indian Newspaper Society (INS), an Industry body of the Publishers.
Rohit Kanabar
Promoter and Director Dollartune says that it was a seminar delivered by Bharatbhai on innovations some time back that seeded the thought of Dollartune. Having worked on the concept and perfecting it meant that advertisers have a medium where they can optimaly utilise their advertising budget. Bharatbhai joining the board is the most natural process and we are delighted to have him on the board.
Raja Gupta CEO, BrandAd Emedia Solutions said,
Having emerged as an innovative platform for advertisers to engage with customers, our objective facilitates the targeting of a more precise audience based on accurate demographics. We are indeed fortunate and would seek the expertise of Bharat Kapadia in propelling our growth. With smartphones increasingly dominating the market, the app combines the best of ATL marketing activities, revolutionizing communication with users. With brands facing the challenge of ad-avoidance, this is an innovative and effective marketing platform for advertisers through a mobile application that is non intrusive in nature and offers abundant time to its users to engage with brands innovatively. The Tagline Faayde ki Ghanti is to provide the user a reward value every time the phone rings. The user allows their phones to be used as a broadcast medium for the reward the brand communication takes place every time the phone rings. With a partnership with Indias largest e-wallet service, PayTM, Dollartune makes gratification for the users extremely convenient. For Advertisers, this is an innovative platform as the Cost Per Engagement module which makes Dollartune a cost effective medium to engage with customers and target a more precise audience based on accurate Demographics. The total daily ad deliveries are in excess of 350,000 per day on the ad-wall of Dollartune, along with more than 250,000 ringtones delivered. Dollartune is a venture by BrandAd Emedia Solutions Private Limited, promoted by Rohit Kanabar, Bharat Kapadia and Raja Gupta, experienced media professionals.
---
Reliance Jio to raise Rs 20,000 crore via rights issue to meet funding needs
MMNN:21 July 2017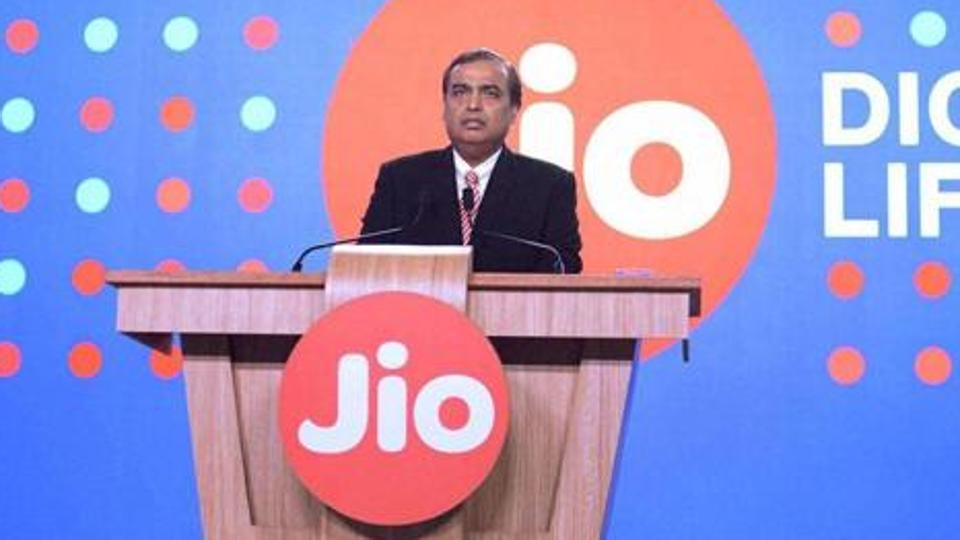 Reliance Jio, the latest entrant in the telecom sector, will raise Rs 20,000 crore through a rights issue to meet funding requirements. The Board of Directors at its meeting held on July 20, 2017 has decided to make a rights issue of four billion - nine per cent non-cumulative optionally convertible preference shares (OCPS) of Rs 10 each for cash, at a premium of Rs 40 per OCPS, aggregating Rs 20,000 crore, Reliance Jio Infocomm said in a regulatory filing. An aggressive newcomer, the Mukesh Ambani-led firm launched 4G services commercially on September 5, 2016 with free data and voice offerings, and signed up the first 50 million subscribers in just 83 days. The company started charging for mobile services from April 1, but continues to offer disruptive data rates and free voice calls. Earlier this month, Jio rolled out new plans after its Dhan Dhana Dhan offer launched on April 11 reached the maximum allowed 90-day period. It has lowered validity and data on a revamped Rs 309 plan, but is dishing out a bumper 84GB for Rs 399. Jio had over 112 million users at the end of April 2017.
---
RIL plans to sell 200 million 4G feature phones in 2 years
MMNN:20 July 2017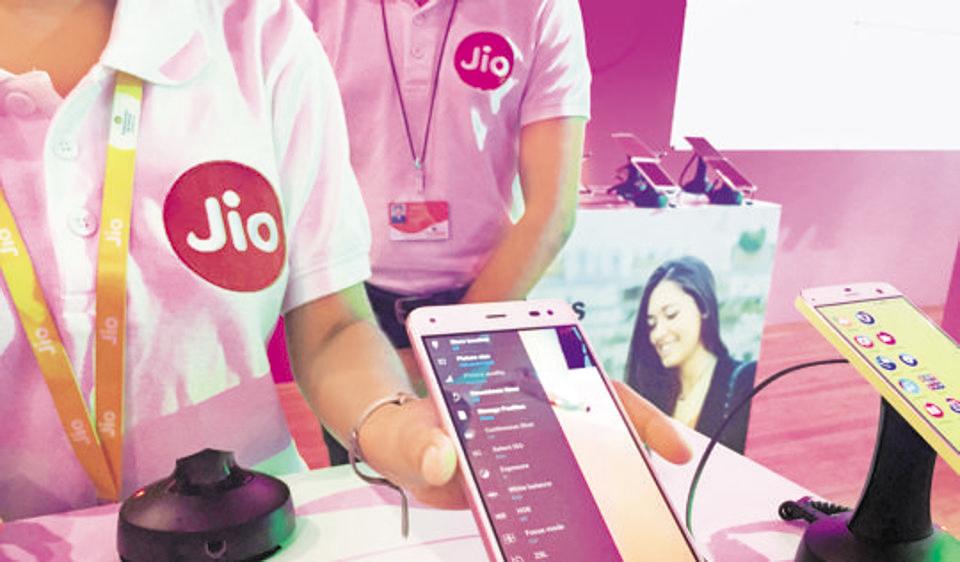 The company is planning to launch it in the second half of August. However, it could not be ascertained if the handsets will be sold by Reliance Retail or Jio. With an eye on 2G mobile users, Reliance Industries is working on a strategy to sell 200 million 4G feature phones -- likely to be priced Rs 1,000- 1,500 -- in two years, industry sources told PTI. The company is planning to launch it in the second half of August. However, it could not be ascertained if the handsets will be sold by Reliance Retail or Jio. "Reliance has not yet finalised actual unit price of the feature phones, but it is likely to be in the range of Rs 1,000-1,500 a unit. It will be smart feature phone with pre- loaded apps of Reliance Jio like Jio TV Jio Money etc, one of the sources who did not wish to be named said. He said the phone will not have touchscreen facility like smartphones, but will have rest of facilities like wi-fi connectivity and browsing and come with a cable that can connect the handset with television sets to watch Jio TV content. "The company is eyeing 2G users who cannot afford expensive smartphones and are paying high call rates. Jios voice calls will be free which will encourage them to buy these handsets the source said. Reliance Jio has started the process of importing handsets and is in discussion with Foxconn and Intex to make them in India. "Around 10 million units are being planned for initial sales and the company has plans to increase inventory to 100 million in the first year and another 100 million next year. Discussions have started with Foxconn and Intex to make these phones in India, the source said. Mobile industry body Indian Cellular Association in a submission to the government has said the total size of Indian mobile phone market was estimated to be around 280 million units in 2016 and is expected to grow to 320 million by 2018. A source privy to discussions said Intex had approached RIL for bundling Jio service for a state government tender. Intex will bid for a state government tender which has huge requirement of low-cost mobile phone, but it wants bidder to come with a service provider. The economy of scale is enough to bring down the cost of phone. The discussion with RIL started for this tender and is now moving in direction for low-cost 4G feature phones, the source said. He said Jio will use Qualcomm chipsets in 4G feature phones. When contacted, Reliance Jio declined to comment. Intex said: ...we are exploring various business opportunities, including those with Reliance Jio, and would keep you updated about the details as they materialise. We also keep participating in various state governments tenders and are always keen to work with them.
---
Infosys results look good only when compared to TCS
MMNN:17 July 2017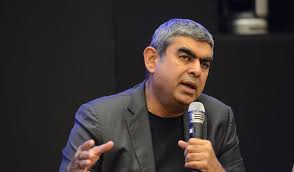 Infosys's Q1 results are better than TCS's, and to that extent come as a relief, but a 2.7% revenue growth is hardly a sign of recovery or return to double-digit growth After Tata Consultancy Services Ltd's (TCS) weak performance in the June quarter, Infosys Ltd's results came as a relief for investors. Its revenues grew 2.7% in constant currency terms, in line with analysts' estimates, while profit margins were far ahead of the Street's expectations. TCS disappointed on both revenues and margins. Infosys shares rose 3% in early trading, even while TCS fell by nearly as much. While the latter's shares, understandably, continue to be under pressure, Infosys's shares have given up most of their gains. After all, while the company's reported profit may be more than what analysts had estimated, nothing material has changed on the ground. At the end of the day, growth in the core business remains sluggish. As the chart alongside shows, year-on-year volume growth has fallen below the levels it stood at when Vishal Sikka had taken over as chief executive officer. According to an analyst at a multinational brokerage, it's likely the half decent June quarter numbers were boosted by the GST (goods and services tax) project being handled by the company. Growth in core markets, he says, was far more subdued. For instance, growth in North America stood at just 1.3% sequentially, far lower than the company average.
---
Volvo V90 Cross Country: Should you consider it over other luxury sedans or SUVs
MMNN:15 July 2017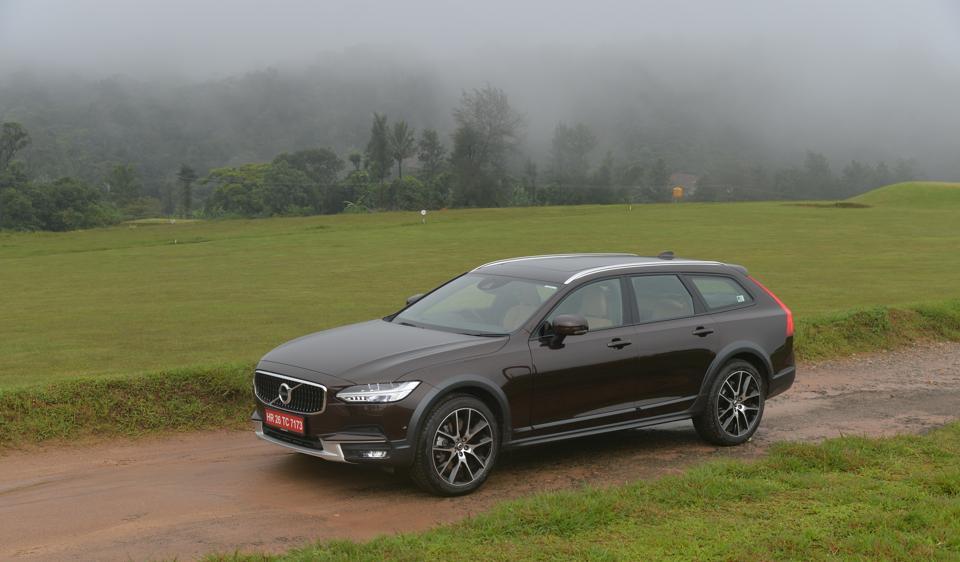 Volvo has found considerable success with its Cross Country models in India. First, there was the V40 Cross Country that continues to move decent numbers. Then, the company brought in the rugged S60 Cross Country sedan, which, it turns out, massively outsells its traditional sibling. The next luxury crossover from the Swedish carmaker will come in the form of the V90 Cross Country. Its a strongman-suit clad version of the V90, the estate sibling to the impressive S90 sedan. But should you consider it over typical luxury sedans or SUVs? Youll find that the face, and much of the body up to the rear doors, is near-identical to the S90. From thereon, however, the V90s rear culminates in a sleek rear section, much unlike estates. Volvos signature tail-lamp cluster adds to the Cross Countrys handsome looks. For the luxury crossover, Volvo has toughened the design with some mild bumper cladding while standard 20-inch wheels fill out the large wheel arches nicely. Volvo has even raised the car by 60mm, giving it an SUV-rivalling 210mm of ground clearance. All-wheel drive is standard and, like the S90, there's adaptive air suspension at the rear. The estate shape has not done well in India so far, but the V90 Cross Country presents one of the prettiest ones to have hit our roads. The cabin, based on the S90 sedan, features the same minimalist dashboard with a large 9.0inch touchscreen that controls most of the air con and infotainment settings. The V90 Cross Country, however, trades the veneer inserts on the dash and doors of the S90 for lovely aluminium panels. The front seats are similar to the S90s heated and superbly supportive, and with electric adjust for the bolsters, lumbar support and extendable squabs. But the V90 takes it a step further with a cooling function and an enjoyable massage feature. Theres also a heated steering wheel. The rear seats in comparison are comfortable but on the firm side and come with none of the adjustability of the front. But, the new roofline means better headroom behind than the S90. Thigh support, however, is low and extendable squabs would have helped. Space at the back is good for two, but the large transmission tunnel eats into the middle passengers legroom. What you will never complain about is storage space the wagon has an impressive 560 litres of wide and flat boot space. Should the need arise, the rear seats can be dropped to increase that number to 1,526 litres, enough for all your kitchen sinks. Recessed under the boot is a space saver spare tyre. Theres just one fully loaded variant which comes with all the bells and every last whistle. The equipment list includes a panoramic sunroof, a sensational 19 speakers, 1,400W Bowers and Wilkins sound system, an electric tailgate, a heads-up display, four-zone climate control, full-LED headlights and paddle shifters for the automatic gearbox Power comes from a 235hp, 2.0-litre turbo-diesel engine that is a significantly stronger unit than the 190hp motor found in the S90 sedan. It is smooth, refined, and dishes out power in a linear fashion. Power builds till just over 4,000rpm, after which the engine starts to get quite noisy. This motor benefits from Volvos PowerPulse technology that helps keep the engine responsive even at low revs. The system works quite well, but put your foot down at low revs, especially on inclines, and you still feel the pause before the engine starts to pull convincingly. The eight-speed gearbox offers smooth and near-seamless shifts in normal driving conditions, but is a bit slow to downshift when driven aggressively. There is no Sport mode either, so the best solution for spirited driving is to use manual mode through the paddle shifters. There are four driving modes – Eco, Comfort, Off-road and Dynamic. Eco dulls engine response a bit and slightly softens the steering. Comfort finds a middle ground while Dynamic offers heavier steering and sharper engine response. Dynamic also firms up the suspension a bit, but the overall differences between the modes are subtle. The V90 Cross Country can even do a fair bit of off roading. Driving it up some broken muddy tracks through a coffee estate, the car impressed. Engaging Off-road mode sends more power to the rear wheels, and effects a small rise in ground clearance and engages hill-descent control. Ground clearance is sufficient to deal with fairly deeply rutted tracks, and the all-wheel drive works quite nicely at pulling the car up steep tracks. In fact, the overall off-road ability is comparable with something like an Audi Q5. The handling mannerism meets Volvos new relaxed confidence approach well. While rivals focus on a sportier experience, Volvo aims more at comfort, confidence and capability. Even in Dynamic mode, the V90 Cross Country wallows and sways a bit. However, the grip levels are quite impressive, thanks to the sticky Pirelli P Zero tyres that the car comes with. But given the large wheel and rather low profile, durability of the tyres on poor roads might be an issue. In all, the car offers brisk and capable performance, but its not particularly sporty or engaging. However, ride quality is excellent and its only the deeper potholes that cause a thud if met with speed. The V90 Cross Country will go on sale shortly and is expected to cost Rs 60-65 lakh (ex-showroom). What it has over the S90 sedan is a more powerful engine, additional equipment, and the ability to handle the worst that our roads can offer. Safety is given full priority, of course, with a raft of features which includes radar-assisted systems like Pilot Assist, Lane Keeping Aid (only works on clearly marked roads) and Front Collision Mitigation Support. Theres also a parking assist, adaptive cruise control, hillstart assist and hill-descent control. The V90 Cross Country opens a new niche in the market and Volvo isnt sure if it will attract more sedan buyers or SUV buyers. It will more likely be the former as the V90 Cross Country doesn't offer the commanding presence that SUV buyers love. Either way, if you're considering a car or an SUV at this price point, this Volvo deserves your consideration.

---
Sensex breaches 32k-mark, Nifty at a fresh high too
MMNN:13 Jul 2017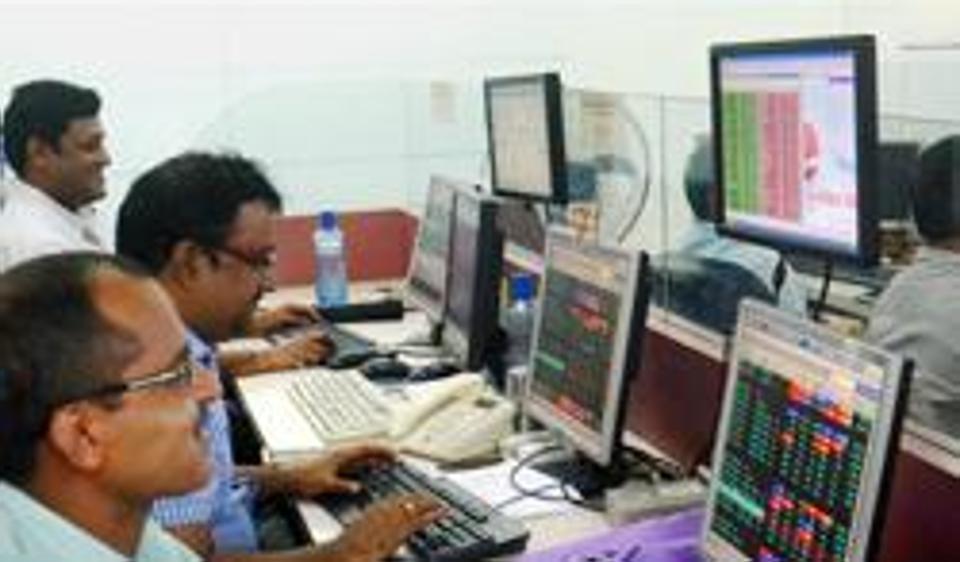 Breaking boundaries, the benchmark Sensex breached the 32,000 mark for the first time and the NSE Nifty hit a new peak of 9,879 today on strong buzz that a policy rate cut may be on the anvil after inflation touched a record low. A positive lead from Asia after US Federal Reserve chief indicated a gradual approach to raising US interest rates made investors here go in for fresh bets. The 30-share index zoomed 215.60 points, or 0.67 %, to hit a new peak of 32,020.42, surpassing previous intra-day record of 31,885.11 reached on July 11. The gauge had rallied 444.18 points in the previous three sessions. The stock of the largest IT exporter TCS was trading 0.65 % higher ahead of its earnings today. All the sectoral indices, led by FMCG, capital goods, power, metal, banking and auto, were trading in the positive zone, with gains of up to 1.06 %. Shattering records, the 50-share NSE Nifty too rose 62.40 points, or 0.63 %, to hit a new life high of 9,878.50. It had touched an intra-day record high of 9,830.05 on July 11. There are renewed hopes of a rate cut by the Reserve Bank at its policy meet next month after retail inflation hit a historically low level of 1.54 % in June and industrial output growth slumped to 1.7 % in May. Prominent gainers in the Sensex kitty were ICICI Bank, ITC Ltd, L&T and Sun Pharma, gaining by up to 1.69 %. Hong Kongs Hang Seng rose 1.15 % while Japans Nikkei was up 0.15 % in early session. Shanghai Composite was up 0.33 %. The US Dow Jones Industrial Average rallied 0.57 % to close at a record yesterday.

---
Amazon wins India's approval to invest in selling food and groceries
MMNN:11 Jul 2017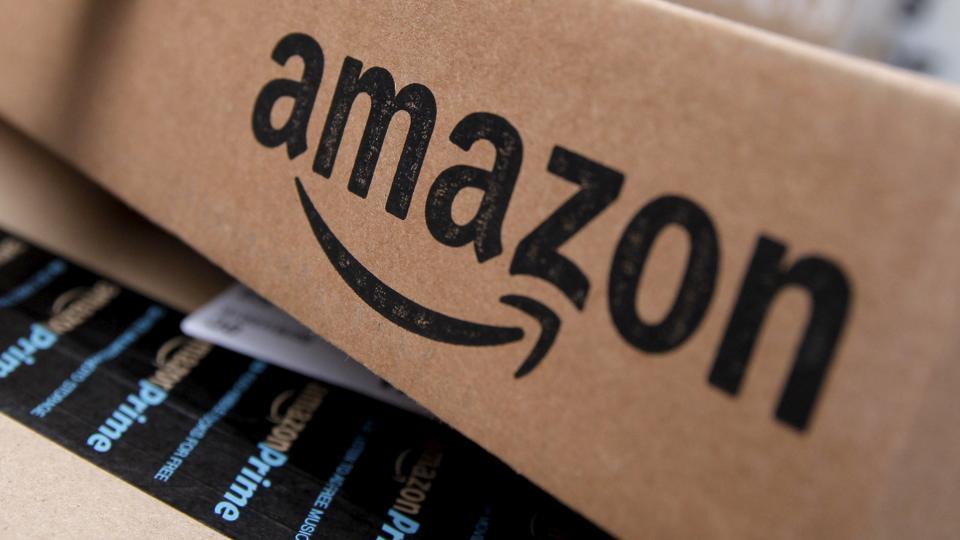 Amazon confirmed winning Indian government approval for its plan to sell food products, but it declined to provide further details Online retail giant Amazon.com Inc has secured approval to stock and sell food and groceries in India, potentially expanding its business in the fast-growing economy where it is in a pitched battle with home-grown rival Flipkart. Amazon confirmed winning government approval for its plan to sell food products, but it declined to provide further details. Separately, a source familiar with the matter said Amazon planned to invest $500 million in the food segment, over and above the $5 billion it had already committed to investing in India. Cheaper smartphones, increasing internet penetration and steep discounts have led to a surge in domestic online shopping for everything from gadgets to clothes and food items in India. Still, mom-and-pop stores account for the biggest share of grocery sales, offering organised players huge growth potential. Currently Amazon offers food products in India via Amazon Pantry, where retailers including joint venture Cloudtail sell various products. It also offers same-day grocery delivery on its Amazon Now app through a tie-up with Indian retailers Big Bazaar, Star Bazaar and Hypercity. Amazon did not comment on whether its new investments would affect any of its existing tie-ups, or its Cloudtail joint venture. Venture-funded Flipkart, whose backers include Tiger Global, Tencent Holdings and Microsoft, also plans to move into the groceries space, company executives have said. Amazon last month announced plans to buy upscale U.S. grocer Whole Foods Market Inc for $13.7 billion.

---
Google search sammelan held
MMNN:10 July 2017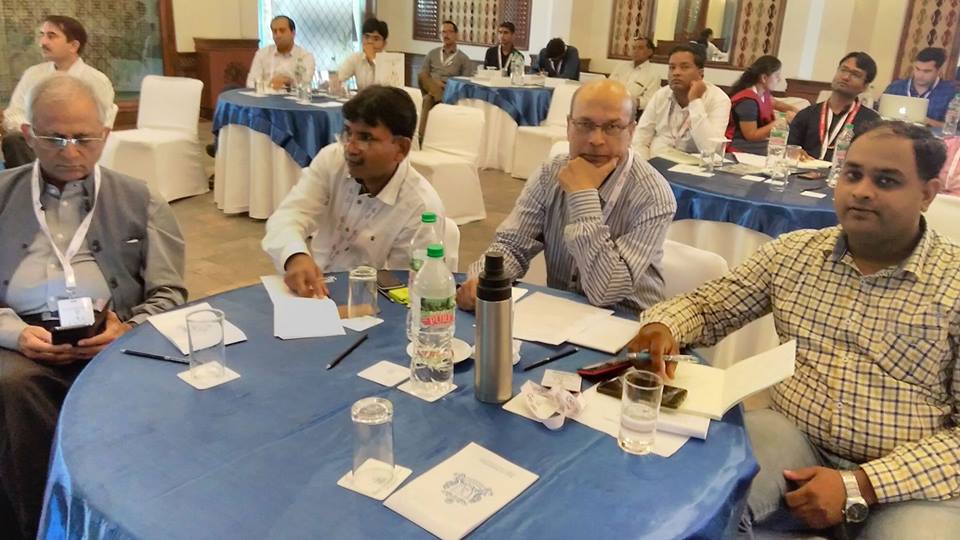 Google search sammelen for the online publishers was held at Hotel Noorus Sabha.Google team members enlightened the delegates about the Google search engine working and discussed Various useful points for the publishers Ms. Snigdha Bhardwaj welcomed the delegates and said that the number of internet users in india would rise to 65 crore by 2021.The number of indian language users have already overtaken the English users, she said.

Mr.Syed Malik and Abhash Tripathi explained to the delegates how to keep the web safe.They said we provide tools to help webmasters make the webpages mobile friendly. Google provide many tools for the web masters.They also advised webmasters to access g.co/Search console that would provide all vital information about the website.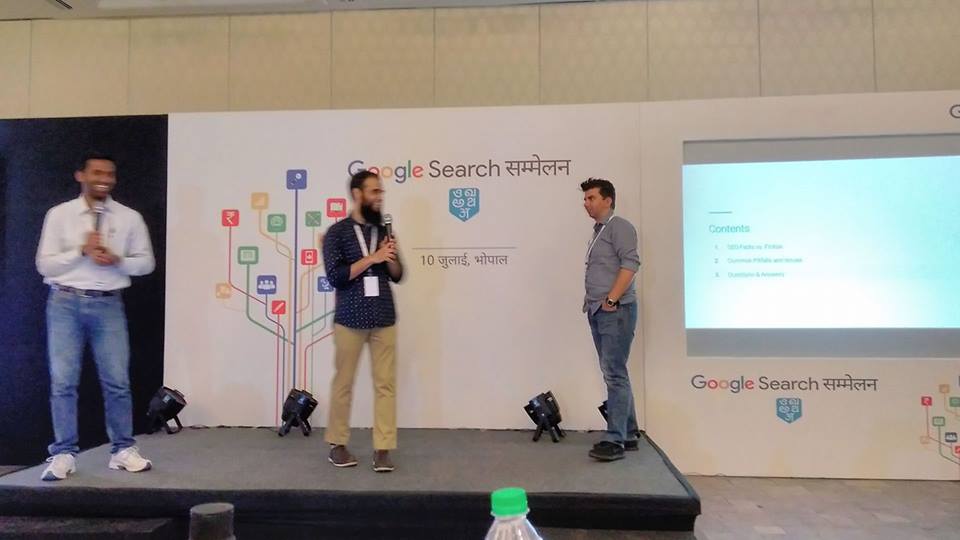 While exclusively talking to Metromirror.com Mr.Abhash Tripathi told "demand for the local language content is growing and online News is the top search category"

Ms.Sinha said by the year 2020 Adspend on the local language Ads would cross 9700 crore. She also elaborated about the Google's Adsense program and how publishers are generating significant revenue allover the world.

---
Technical glitch hits NSE, F&O trading stopped
MMNN:10 Jul 2017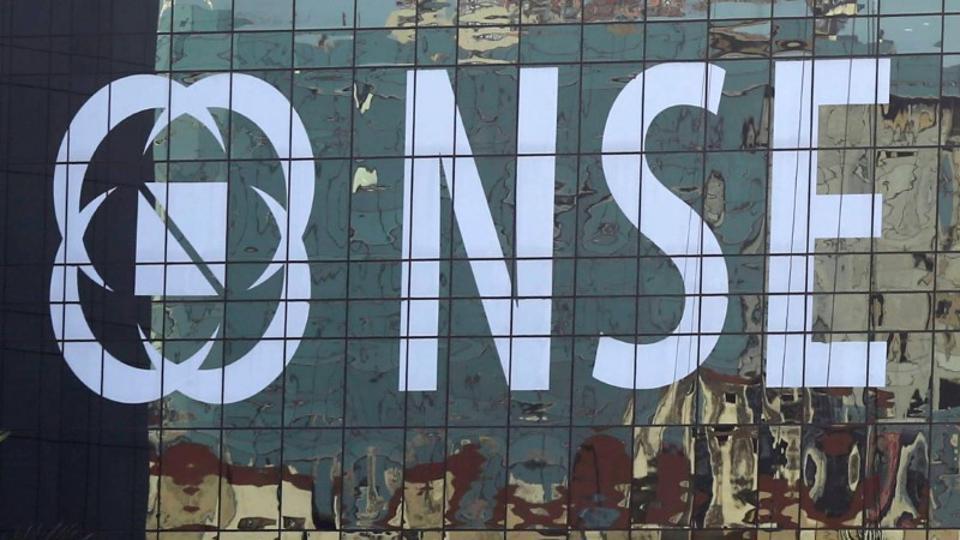 Trading was disrupted at the National Stock Exchange on Monday morning, after price quotations for individual stocks and indexes failed to update, but the exchanges interim chief executive said it was working to resolve the technical glitch. After resuming at 11:15am, trading was suspended again. The technical problem on individual stocks affected traders from the start of Mondays session, preventing them from placing trades, multiple dealers said. The exchanges stock indexes updated when trading opened but also stopped soon after. Futures and options began trading normally initially, but the NSE has stopped providing quotes, the dealers said. The NSEs interim CEO J Ravichandran to CNBC-TV 18 was working to resolve the issue. At this point our focus is to re-start the market and then we will have to analyse the cause. NSEs rival, BSE Ltd, said its exchange was operating normally. The benchmark BSE index rose as much as 0.77 percent to a record high, surpassing its previous milestone hit on June 22. It may be due to some technical glitch, said a dealer at a domestic brokerage. Indian exchanges have previously suffered from occasional trading disruptions though they have tended to be quickly resolved. The NSE is pursuing a listing that bankers say could raise up to $1 billion though it has yet to win approval from market regulator Securities and Exchange Board of India, which is looking into a disclosure from the exchange that some brokers may have been provided unfair access to its servers.

---
Tax on Rosogolla, mishti doi: GST injects bitterness into popular Bengali sweets
MMNN:6 Jul 2017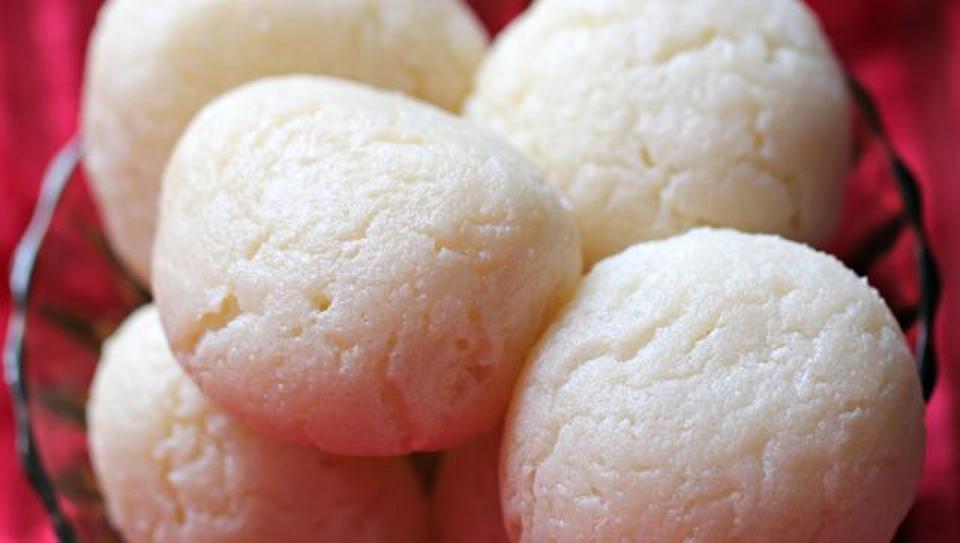 Rosogolla and sandesh, misti doi and pantua - sweets that represent the soul of Bengal - have turned a tad bitter since July 1 with makers busy negotiating the maze of GST rates on the sweets, so far left out of the tax ambit. Walk into any sweet shop in Kolkata and the dominant discussion between customers and cashier are the GST rates that have been levied on all the dozens of items that are on display. Currently we are calculating 5% GST on all sorts of sweets, except the chocolate-flavoured ones, where the rate is fixed at 28%. We will continue to do so unless there is further notification from the government differentiating between ordinary sweets, packaged suits and dry fruit- flavoured sweets. But the apprehension of harassment possibilities are always there, said Sudip Mullick, the proprietor of the 132-year old Balaram Mullick & Radharaman Mullick. One of the most prominent chains, it has a total of six outlets throughout Kolkata. Sweet shops across Kolkata have turned into centres of chaos: Customers are unable to decide which sweets to buy given that the before and after tax prices vary and then they get into a long discussion with the cashier to figure the exact GST on their buy. For example, if you buy a few pieces of rosogollas, they will attract 5% tax. But if you are taking a can for your friend who lives in another city, you will be taxed at 18%. If the sweetmaker adds pista, or kesar, the rosogolla will again be eligible for 18%. The logic: the GST rate fixed for food items made out of dry fruit is 18%. The government has clarified that the GST rate on the main product, and not on the ingredients, will prevail. But shop owners complain of confusion. We have about 200 products. There is one basic item with additives and condiments making a few value-added varieties out of the basic variant. So you can understand the complexity it can lead to, especially with the queue of customers in our stores where each customer has to wait for an average of 10 minutes to pay, said Dipak Kumar Mukherjee, executive director, operations of K C Das Private Limited. K C Das, which is famous all over the country for its sponge rosogolla, started its first outlet in 1930. There are around one lakh sweet shops in Bengal. An overwhelming number of them work from hole-in-the-wall existence and cant think of buying computers and software to calculate and print bills. These sweet traders of the state say that so far no official communication has reached them, or their association, and they are constantly in fear of inspectors turning up at their door. But its not just the sweets but also the snacks accompanying them that have felt the GST pinch. Popular snacks such as singara (a variant of samosa) and kachuri are confusing the maker and the consumers. The GST rate fixed for these two items is 12%, but the moment one adds dry fruits or nuts for taste, they are eligible for 18%. Again, if these items (plan, without additives such as nuts) are packed, they will be taxed at 18%. Jiten Saha, the manager of Sri Gopal Sweets in Bondel Road pointed out problems in everyday life with retail customers. Suppose if a customer comes and buys eight pieces of singara, two cups of mishti doi, four rosogollas and two chocolate sweetmeats. There are different slabs for each. Imagine the herculean task of calculating, Saha said. Alokesh Dholey, proprietor of Jagaddhatri Mishtanna Bhandar, said that this variety of GST slabs can create problems for both the sweetmeat retailers as for the government. Business with annual turnover of Rs 20 lakhs are totally exempted from GST, while for those having the figure between Rs 20 lakh and Rs 75 lakh, the rate is flat at 1%. This will, on the one hand, discourage sweet retailers to expand their business. On the other, there will be tendency of under-reporting turnover. Those with Rs 25 lakh turnover will try to show it within Rs 20 lakhs, while those at Rs 80-90 lakhs will try to show it within Rs 75 lakh, he said. Mullick also sniffs regional bias in fixing GST rates. Lassi, a staple food among north Indians, has been totally exempted from GST. But, 18% tax has been imposed on mishti doi (sweet curd), a favourite in Bengal that carries the same ingredients as lassi, he told HT. But whatever the confusion, one thing is for sure, GST will not be able dent the Bengali appetite for sweets.

---
Reliance Jio may launch 4G VoLTE feature phone worth Rs 500 soon: Report
MMNN:5 Jul 2017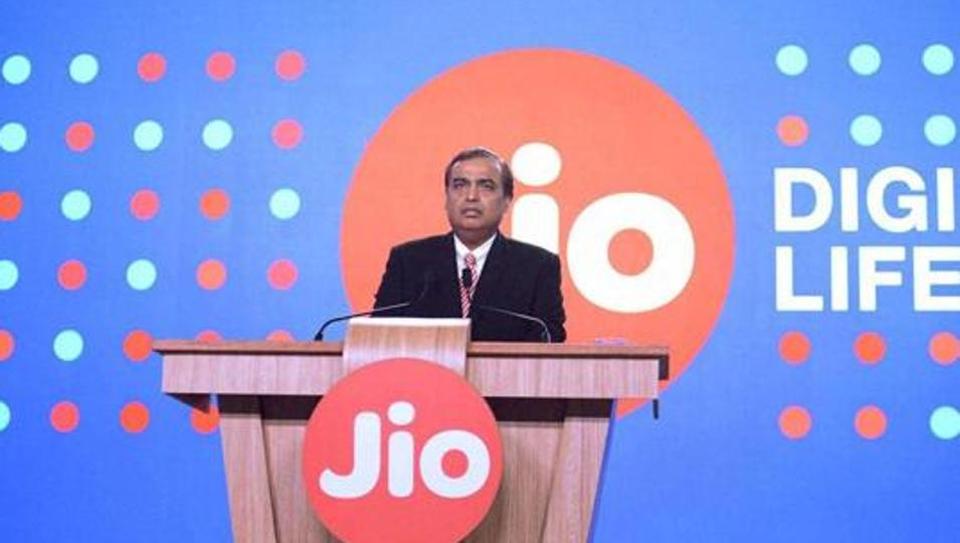 Reliance Jio is likely to launch its much awaited 4G feature phone priced as low as Rs 500, a media report said, which would further stiffen competition in the telecom sector which Mukesh Ambanis venture has already disrupted. The launch could be during RILs annual general meeting on July 21, The Economic Times reported on Wednesday. Rumour are also rife that Reliance Jio may soon launch a new 4G-capable laptop with dedicated 4G SIM slot, besides more offers and deeper discounts. As its Dhan Dhana Dhan offer comes to a close, telecom sector observers say that Jio will continue on its customer acquisition spree with aggressive tariffs plans. Jio already has 112.55 million subscribers as of April 2017. Currently, Jio offers smartphones under its Lyf brand, starting as low as Rs 3,000, in the economy 4G phones segment of the likes of Micromax and Intex. But a 4G phone worth Rs 500 would disrupt the Indian telecom sector that has been seen huge competition since the launch of Jio in 2016. Mukesh Ambani has been capitalising on Indias growing internet users with big investment plans into his venture Jio. According to a recent Internet Trends 2017 report by Mary Meeker, Indias access to internet has growing exponentially from mobile phones, with 355 million users on phones in June 2016 and 277 million broadband users, as of March 2017. Only China has larger internet-using population of around 700 million. Interestingly, 72% of Internet users in India are less than 35 years of age. Reliance derives the bulk of its revenue from its core refining and petrochemicals operations, but the group has bet big on Reliance Jio Infocomm. When launched in September 2016, Jio offered a flurry of cheap phones, free voice and data plans, forcing some rivals to crumble and others to unite. Mukesh Ambanis younger brother Anil Ambanis Reliance Communications merged with its smaller rival Aircel. In February, Indias biggest telco Bharti Airtel bought out the Indian operations of Norways Telenor. This was followed by Britains Vodafone announcing a merger with Aditya Birla Groups Idea Cellular, to together become the biggest telecom company in India. Reliance Jio, however, controls the highest chunk of 4G airwaves across India.

---
Samsung to invest $19 billion in chip, display plants in South Korea
MMNN:4 Jul 2017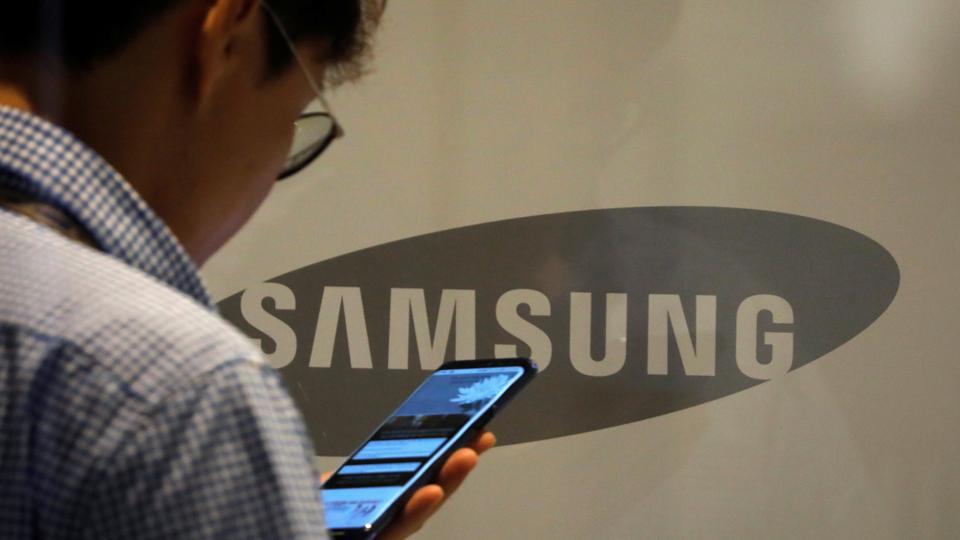 Global tech companies have been increasing servers and data centers to handle more data from mobile devices and auto vehicles and also on expectations that adoption of artificial intelligence would create even more demand for handling data. Samsung Electronics said Tuesday it will invest 21.4 trillion won ($19 billion) in the next four years in its memory chip and display plants in South Korea. The South Korean company's announcement comes as the global memory chip industry enjoys a massive boom thanks to a surge in demand for microchips. Global tech companies have been increasing servers and data centers to handle more data from mobile devices and auto vehicles and also on expectations that adoption of artificial intelligence would create even more demand for handling data. Samsung said by 2021, it will spend an additional 14.4 trillion won ($12.5 billion) to increase the capacity in its memory chip factory in Pyeongtaek, south of Seoul, which began operating in the day. Samsung said the 15.6 trillion won ($13.6 billion) chip plant, which broke ground two years ago, is one of the largest semiconductor production lines in the world. Samsung will spend 6 trillion won ($5.2 billion) in its memory chip cluster in Hwaseong as well. Another 1 trillion won ($871 million) will be spent on its display factory in Asan, which produces OLED screens for mobile phones. Samsung uses OLED screens for its high-end Galaxy smartphones. The advanced displays have allowed Samsung to distinguish its Galaxy phones from rivals with curved forms. Samsung is the dominant supplier and OLED screens for mobile devices are a lucrative business for the company, along with memory chips. Samsung added that it is considering adding more semiconductor production lines in its factory in Xi'an, China.

---
GST rollout to be very smooth, assures FM
MMNN:1 Jul 2017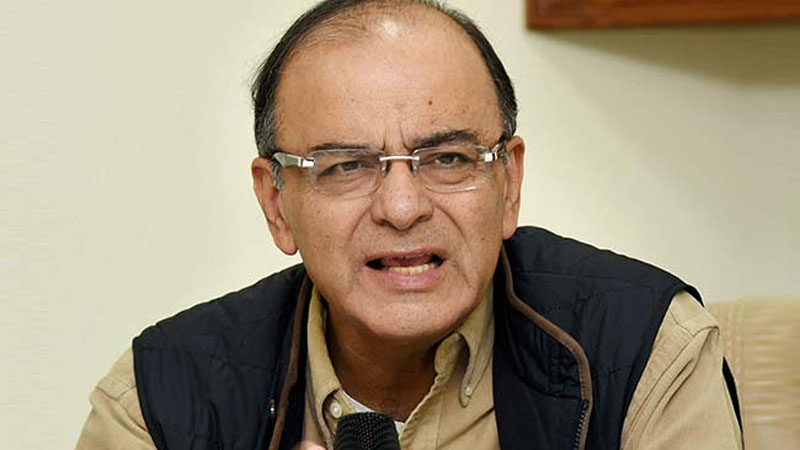 We will be very liberal in the first two months. For two months we have given a lot of laxity since we are getting into a new order,Arun Jaitley/ Finance Minister. New Delhi : Finance Minister Arun Jaitley on Friday held out the assurance of a very smooth transition into the Goods and Services Tax (GST) regime, promising that the administration will be very liberal and not implement it very strictly in the first two months. Acknowledging that there will be some minor problems when a massive change takes place, he said that things will smoothen out in the times to come I think the roll-out will be very smooth, as smooth as possible. All systems are in place. When massive change takes place there is an element of uncertainty of the unknown and when there is unknown there is fear. The whole process will change. There will be some minor problems.I think that will be a matter of days, he said. He was replying to a question at the Aaj Tak GST Conclave on how smooth he expected the transition into the new indirect tax regime. Asked if he would give a time-frame by when things will smoothen out, he said the process of registration is on. People will get attuned to the system, reports IANS. We will be very liberal in the first two months. For two months we have given a lot of laxity since we are getting into a new order, he said.There may be glitches because of lack of awareness. In any technology, glitches are possible. But glitches are rectifiable almost immediately, Jaitley said. This is a formal launch, because the switch over will be from 12 midnight. Its an idea of the government, he said when asked why the midnight hour was chosen for the launch. Jaitley said that the July 1 roll-out date was not his decision. It was the GST Councils decision. Last years constitutional amendment was valid till September 15. After September 15, we would have been a tax-less society. The Constitution does not allow this. There would be anarchy if we postponed it by six months, he said. On the whole, he said, the new law will bring in the principle of equivalence and equity in the indirect tax regime. Indirect tax is regressive. For a product, rich or poor has to pay same tax. To bring equity in indirect tax, the product being used by common man is being taxed at lesser rate. Single slab tax not possible in India. It may be possible in a developed country, he said. There is a need to bring equity in indirect taxation, otherwise rich and poor will be paying the same tax. The Finance Minister said that the multiple tax slabs were chosen to keep a tab on inflation. Multiple tax rates necessary to check inflation. To prevent inflationary impact, 12, 18 per cent tax rate was necessary. At some later stage, they may be converged into 15 per cent. If you see the overall tax rate and the goods basket, the revenue will go up but the burden will come down, he said.

---
GST Launch 2017 Live: A milestone in cooperative federalism, says PM Modi in Parliament
MMNN:1 Jul 2017


New Delhi: The much-awaited Goods and Services Tax (GST) was rolled out from midnight tonight from the historic Central Hall of Parliament in the presence of President Pranab Mukherjee, Prime Minister Narendra Modi, finance minister Arun Jaitley and other Cabinet ministers, many chief ministers and senior government officials. The Congress and the Left parties have decided to skipped the launch though some opposition parties attended the event. The GST has replaced more than a dozen central and state taxes or Value Added Tax (VAT) with an aim to create a seamless unified market for the $2 trillion Indian economy. Here are the live updates to the GST launch: President Pranab Mukherjee, Prime Minister Narendra Modi press button to officially launch GST. (PTI) President Pranab Mukherjee said the ambitious central tax is a tribute to the maturity and wisdom of Indias democracy. The new era in taxation, which we are about to initiate in a few minutes, is the result of a broad consensus arrived at between the Centre and states, Mukherjee said minutes before the GST roll-out in his speech at a special function in the central hall of Parliament. This consensus took not only time but also effort to build. The effort came from persons across the political spectrum who set aside narrow partisan considerations and put the nations interests first. It is a tribute to the maturity and wisdom of Indias democracy, he said. The President termed the GST a disruptive change. It is also a moment of some satisfaction for me because, as the Finance Minister, I had introduced the Constitution Amendment Bill on 22 March 2011 he said. It is similar to the introduction of VAT when there was initial resistance. When a change of this magnitude is undertaken, however positive it may be, there are bound to be some teething troubles and difficulties in the initial stages, he said. Mukherjee said these issues have to be solved with understanding and speed to ensure that they do not impact the growth momentum of the economy. Success of such major changes always depends on their effective implementation. In the months to come, based on the experience of actual implementation, the GST Council and the Central and state governments should continuously review the design and make improvements, in the same constructive spirit as has been displayed till now, he said. (PTI) Prime Minister Narendra Modi today termed the GST as a good and simple tax which will end harassment of traders and small businesses while integrating India into one market with one tax rate. In the historic Central Hall of Parliament, Modi said the indirect tax reform is a result of combined efforts of various political parties at different points of time. GST, he said, is an example of cooperative federalism as the centre and states together thrashed out the new law with consensus. Besides being a transparent and fair system that will end generation of black money and corruption, GST will promote new governance culture that will end harassment at the hand of tax officials. Touching upon initial teething troubles that may be witnessed because of unification of more than a dozen central and state levies into one and switching over to a new online return filing system, Prime Minister said even eyes have to adjust for a couple of days when a sight corrective spectacles are worn. Modi said GST will eliminate the compounding effects of multi-layered tax system. (PTI) Finance minister Arun Jaitley today said rollout of the GST will ease inflation, make tax avoidance difficult and boost GDP growth. Addressing the midnight launch event of the GST in the Central Hall of Parliament, Jaitley said the implementation of the landmark unified tax should be seen as the beginning of a new journey that will expand the countrys economic horizon. He further said that 17 transaction taxes in states and centre and 23 cesses would be subsumed in GST. An assessee will have to file only one return. Inflation will come down, tax avoidance will be difficult, Indias GDP will be benefited and extra resources will be used for welfare of poor and weaker section, Jaitley said. India is making history with the launch of GST, which is the biggest and most ambitious tax and economic reform in its history, the finance minister said. The old India was economically fragmented. New India will create one tax, one market, one nation. It will be in India where Centre and states work together towards the common goal of shared prosperity, Jaitley said. Terming GST as an important achievement for the country, he said not only will India write a new destiny, the new tax regime would also strengthen federalism. The Constitution says India is a union of states. The union is strong if both Centre and states are strong. That is the real meaning of cooperative federalism.While enacting the GST, neither the states nor Centre gave up their sovereignty. They have pooled their sovereignty to make joint decisions in indirect taxation, the finance minister said. In a large and complex federal system of multi-party democracy with Centre and 29 states and 2 UTs, Jaitley said India has implemented a constitutional amendment and brought in a large tax reform. We have done this at a time when world is facing a slow growth, isolationism and lack of structural reforms. With the GST, India has showed that these forces can be overcome through display of inclusion, openness and boldness, he said. He appreciated the efforts of all members of parliament, state finance ministers and officials in making GST a reality when many had expressed doubts whether it could be implemented from 1 July. Jaitley also recalled the initiatives taken by his predecessors, including the then finance minister Pranab Mukherjee. He recalled the contribution of former finance Yashwant Sinha and former economic affairs secretary Vijay Kelkar. All decisions of GST Council were taken uninamously.We did not want to burden common man and weaker section, Jaitley said. President Pranab Mukherjee, PM Narendra Modi, VP Hamid President Pranab Mukherjee, PM Narendra Modi, VP Hamid Ansari arrive in Central Hall of Parliament for launch of GST. (PTI) Rollout of the Goods and Services Tax is historical as it will bring about a revolutionary change in the country, Maharashtra Chief Minister Devendra Fadnavis said today, hours ahead of the high-profile event in Delhi to mark the transition to the new tax reform. One nation, one tax, one market will come into effect with the rollout of GST. The taxation system will make trading easier. While Maharashtra will benefit from GST, other states too will benefit a lot and our economy will get a boost, Fadnavis said in a statement issued. (PTI) With the Goods and Services Tax (GST) coming into effect from tomorrow, rail passengers will have to pay a little more to travel AC and first class. Service tax on AC ticket charges will be hiked from 4.5% to 5%, an increase of 0.5%, after the GST implementation. Similarly, GST on transport of goods by rail will be 5% in place of service tax of 4.5% levied earlier with exemption for essential goods like milk and agriculture produce. Service tax is levied only on AC and first class fares in the Railways. (PTI) Retailers offered steep discounts before shutting shop for software updates before GST launch at midnight on Friday. Read more Union minister M Venkaiah Naidu today said there would be some initial hiccups in rolling out the Goods and Services Tax (GST), but those can be addressed. (PTI) Consumers will have to shell out more for banking services, insurance premium payments and credit card bills with GST rollout from Saturday. ATM withdrawals, debit card transactions, fund transfers too will cost more. read more Restaurants will present diners with two bills in some places on Friday one before midnight, and one after that to reflect the tax change after GST launch. read more Retailers on an overdrive to clear stocks before the GST launch at midnight kicked in, as they wanted to minimise their pre-tax regime inventory. Prices of branded garments would go up from Saturday in line with the 12% GST rate on garments priced above Rs1,000. Those that cost less than Rs1,000 will be taxed at 5% and could be priced lower. What was driving the discounts was the fact that traders will get only 60% credit for taxes paid by them while sourcing their stocks for meeting the GST liability on the sales they make, if invoices for taxes paid previously are not available. If documents proving taxes paid previously are available, full tax credit will be granted under the GST regime. Power Minister Piyush Goyal today said that GST rollout is a transformational move aimed at increasing revenues that will bring down the taxes in future. (PTI) The Delhi BJP today said it will organise camps to help trader organisations and the common people on problems and misconceptions related to the Goods and Services Tax (GST). Delhi BJP president Manoj Tiwari said finance minister Arun Jaitley will address a GST-related meeting at the Talkatora Stadium on 6 July.

---
Nokia appoints Samsung executive as head of technologies
MMNN:30 Jun 2017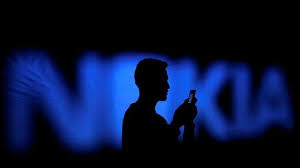 The badge Nokia is eyeing a comeback in the smartphone industry led by Apple iPhone and an array of Chinese players. Senior Samsung executive Gregory Lee has been appointed as the head of Nokias technologies unit and member of the group leadership team, the telecoms network equipment maker said on Friday. Gregorys passion for innovation and operational excellence, along with his proven ability to build and lead global consumer technology businesses, make him well suited to advance Nokias efforts in virtual reality, digital health and beyond, the Finnish company added. The badge Nokia is eyeing a comeback in the smartphone industry led by Apple iPhone and an array of Chinese players. Recently, the company, promoted by a group of former Nokia employees called HMD Global, launched three new Android-based smartphone range -- Nokia 6, Nokia 5 and Nokia 3. Like several others, Samsung rose as a smartphone maker on Googles open-source Android operating system, which Nokia refused to adopt, eventually led to its downfall and bankruptcy.

---
IndiGo airlines expresses interest in buying stake in Air India: Report
MMNN:29 Jun 2017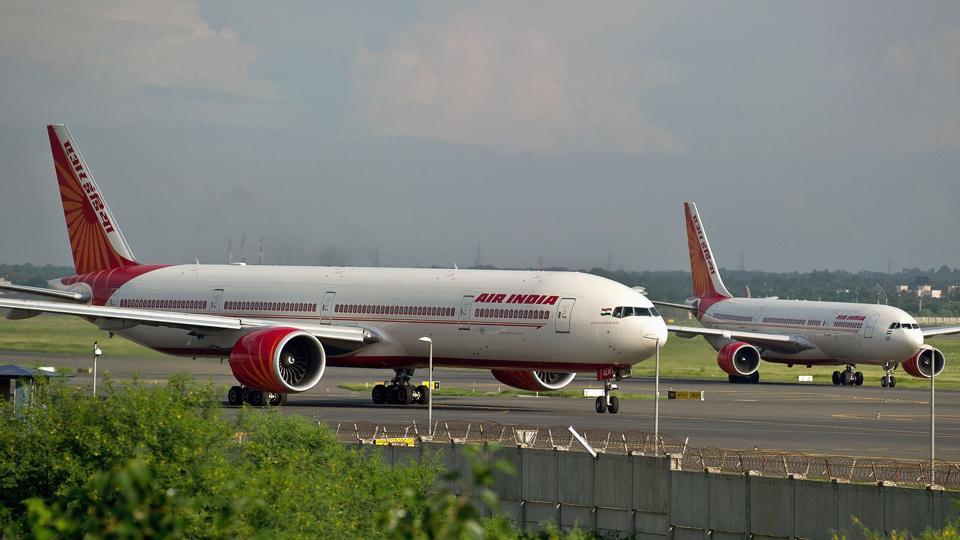 IndiGo airlines, owned by InterGlobe Aviation, has expressed an unsolicited interest in buying a stake in state-owned carrier Air India, television channel CNBC-TV18 reported on Thursday quoting the aviation ministry. Cabinet on Wednesday gave approval to privatise debt-laden Air India, the first step of a process that could see the government offload an airline struggling to turn a profit in the face of growing competition from low-cost rivals. Shares in InterGlobe Aviation were trading lower by 3.3 percent at 0841 GMT in a strong Mumbai market.

---
SpiceJet chief the man of the moment at Modi-Trump meet
MMNN:28 Jun 2017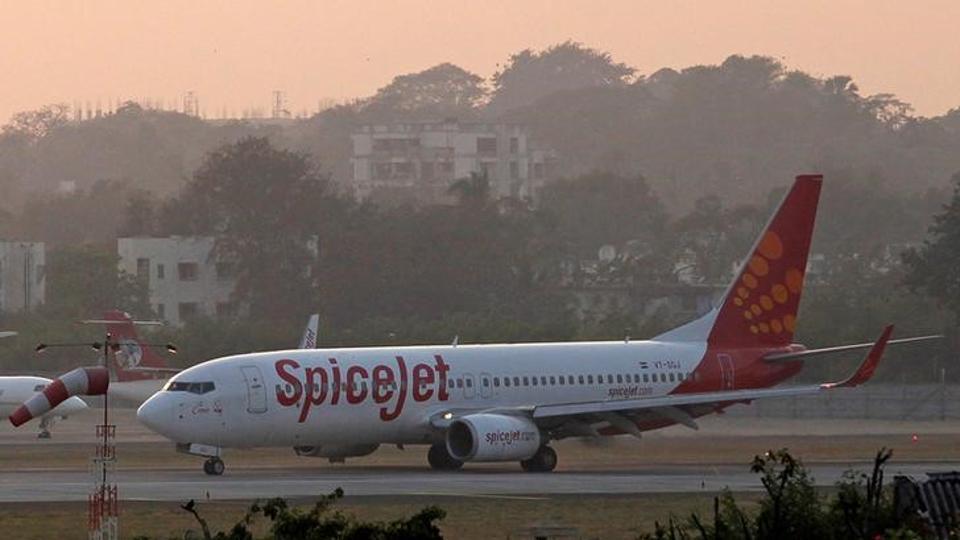 Starting a week before Trump's inauguration in January, SpiceJet has placed orders for 225 planes with Boeing, which is worth more than $22 billion He is the man you didn't see at the Rose Garden presser by Prime Minister Narendra Modi and President Donald Trump, but heard about there. And his company's big deal with an American company has the whole town from the White House to US congress talking. He is the man Vice-President Mike Pence sought out on Tuesday from a hall full of top business executives from India and the US at the annual summit of US India Business Council and met him backstage before taking the podium. "He greeted me by my name and said, 'Look. I know about the company and I know about the order that's been placed by your company," Ajay Singh, the soft-spoken chairman and managing director of SpiceJet, who got a shout-out from Trump at the Rose Garden presser, said in an interview to Hindustan Times. "I was pleased to learn about an Indian airline's recent order of 100 new American planes, one of the largest orders of its kind, which will support thousands and thousands of American jobs, the president had said, with the prime minister by his side, without naming either Singh or SpiceJet. Starting a week before Trump's inauguration in January, SpiceJet has placed orders for 225 planes with Boeing, which is worth more than $22 billion and which will, according to a US government certification, create 132,000 jobs. The first planes will start arriving in 2018, with the last in 2024. Ads by ZINC In Singh's telling, it was Boeing's idea to let the US government know of the deal once work go under way on Modi's visit. It seemed like a good idea, and as it wound around the corridors of power in New Delhi and DC, it got even better, picked up backers and, finally, the PM's office asked for a note. Singh says he never expected this kind of attention when he placed those orders turning around a company he had built and left and came back to rebuild, from near bankruptcy — "when I took over the company (in 2015) its stocks were at Rs 12 each, and they are now at Rs 125; (we have) done well". Sure, well enough to be cited as an example of opportunities for American companies in the Indian growth story and find mention in the Fact Sheet issued by the White House after the meeting of the two leaders listing the highlights of the cooperation between the two countries. In their short meeting backstage at the USIBC event, Singh said Pence expressed the desire to visit SpiceJet offices when he travels to India — on Prime Minister Modi's invitation, which he said he has accepted — at a date to be determined. Later on Tuesday, Singh was on Capitol Hill to meet lawmakers. So how does it feel? "It's great, fantastic," Singh said, leaning forward in his seat in the coffee shop of a hotel in downtown DC, "It's a great testament to what SpiceJet has achieved…and we are glad were a part of his whole .. important meeting."


---
Robots are coming: What jobs will still be around in 20 years?
MMNN:27 Jun 2017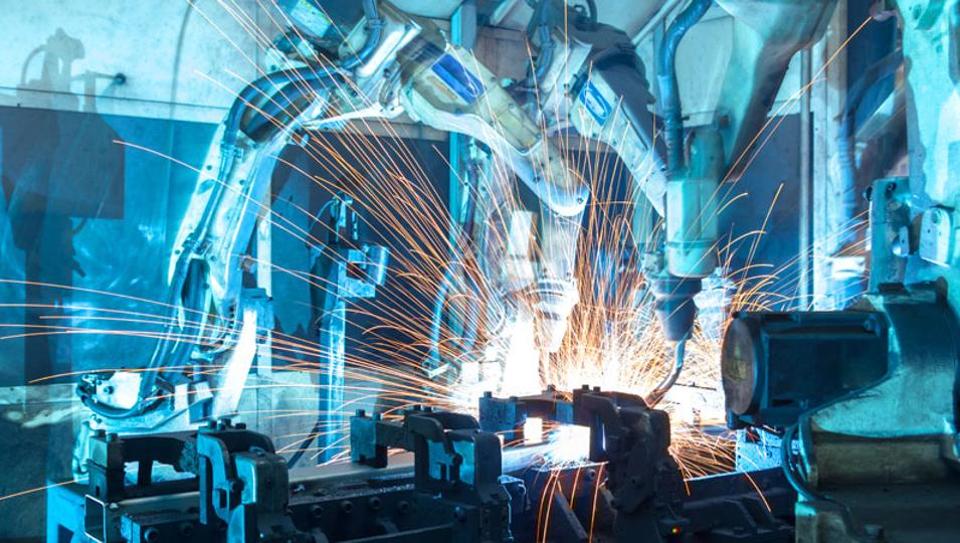 A study by Oxford University examined 702 common occupations and found that some jobs – telemarketers, tax preparers and sports referees – are at more risk than others including recreational psychologists, dentists and physicians. The robots are coming, the robots are coming! Regular reports warn us that an automation apocalypse is nigh. In January, a McKinsey & Company study found that about 30% of tasks in 60% of occupations could be computerised and last year, the Bank of England's chief economist said that 80m US and 15m UK jobs might be taken over by robots . Of course, not all jobs are created equally. In 2013, a highly cited study by Oxford University academics called The Future of Employment examined 702 common occupations and found that some jobs – telemarketers, tax preparers and sports referees – are at more risk than others including recreational psychologists, dentists and physicians. In the past, reports of the death of human jobs have often been greatly exaggerated, and technology has created a lot more jobs than it has wiped out. It's called the "Luddite Fallacy", in reference to the 19th century group of textile workers who smashed the new weaving machinery that made their skills redundant. Further, in the last 60 years automation has only eliminated one occupation: elevator operators . While there have been optimistic predictions that new technology would increase prosperity and lower drudgery, very few of us are working the 15-hour work week that, in 1930, the economist John Maynard Keynes predicted would be the norm for his grandkids. If anything, we're working 15-hour days. Today's technological revolution is an entirely different beast from the industrial revolution. The pace of change is exponentially faster and far wider in scope. As Stanford University academic Jerry Kaplan writes in Humans Need Not Apply : today, automation is "blind to the colour of your collar". It doesn't matter whether you're a factory worker, a financial advisor or a professional flute-player: automation is coming for you. Before we get too deep into deep into doom and gloom, it's worth stressing that automation isn't synonymous with job losses. Speaking to me over the phone, Frey was quick to point out that his work doesn't make any explicit predictions such as "47% of US jobs will disappear". It simply says that these jobs are exposed to automation. In other words, the jobs themselves won't entirely vanish; rather, they will be redefined. Of course, as Frey concedes, "from the perspective of the worker there is not much of a difference" between work disappearing and being radically redefined. It's likely they'll lack the new skill sets required for the role and be out of a job anyway. Professor Richard Susskind, author of The Future of the Professions and Tomorrow's Lawyers , echoes this distinction. "What you're going to see for a lot of jobs is a churn of different tasks," he explains. "So a lawyer today doesn't develop systems that offer advice, but the lawyer of 2025 will. They'll still be called lawyers but they'll be doing different things." So which professions are at greatest risk? Martin Ford, futurist and author of Rise of the Robots: Technology and the Threat of a Jobless Future , explains the jobs that are most at risk are those which "are on some level routine, repetitive and predictable". Telemarketing, for example, which is highly routine, has a 99% probability of automation. according to The Future of Employment report; you may have already noticed an increase in irritating robocalls. Tax preparation, which involves systematically processing large amounts of predictable data, also faces a 99% chance of being automated. Indeed, technology has already started doing our taxes: H&R Block, one of America's largest tax preparation providers, is now using Watson , IBM's artificial intelligence platform. Robots will also take over the more repetitive tasks in professions such as law, with paralegals and legal assistants facing a 94% probability of having their jobs computerized. According to a recent report by Deloitte, more than 100,000 jobs in the legal sector have a high chance of being automated in the next 20 years. Fast food cooks also face an 81% probability of having their jobs replaced by robots like Flippy, an AI-powered kitchen assistant which is already flipping burgers in a number of CaliBurger restaurants. Ford, the futurist, classifies resilient jobs in three areas. The first is jobs that involve "genuine creativity, such as being an artist, being a scientist, developing a new business strategy". Ford notes: "For now, humans are still best at creativity but there's a caveat there. I can't guarantee you that in 20 years a computer won't be the most creative entity on the planet. There are already computers that can paint original works of art. So, in 20 years who knows how far it's going to go?" The second area is occupations that involve building complex relationships with people: nurses, for example, or a business role that requires you to build close relationships with clients. The third area is jobs that are highly unpredictable – for example, if you're a plumber who is called out to emergencies in different locations. You can see these parameters at play in the jobs The Future of Employment identifies as least at risk of automation, which include recreational therapists, first-line supervisors of mechanics, installers, repairers, occupational therapists and healthcare social workers. While being in a creative or people-focused industry may keep your job safe for the next 10 years or so, it's very hard to predict what will happen 20 years into the future. Indeed, Susskind stresses that we should be wary of downplaying just how much computers might change the working world. She says she believes that the 2020s are going to be a decade not of unemployment, but of redeployment. Beyond that, however, the picture is far less clear: "I don't think anyone can do long-term career planning with any confidence." As Susskind notes, "we make assumptions about the indispensability of human beings", but machines are already doing things we thought only humans might be able to. They're composing original music , for example, and beating professional players at complex board games with creative moves. They're even helping us with our relationships with God. While the clergy only has a 0.81% probability of automation, according to data from The Future of Jobs, Susskind believes even algorithms might one day replace the ordained. As he notes, there are already apps like Confession which offer "drop-down menus for tracking sin". While we've been doing a lot of robot-bashing, it should be noted that automation isn't the only phenomenon having an impact on the job market. Saadia Zahidi , head of the education, gender and work system initiative at the World Economic Forum (WEF), says that we "shouldn't forget that there are other drivers of change". A 2016 WEF report identified such drivers as climate change, the rise of the middle class in many emerging markets, aging populations in certain parts of Europe and East Asia, and the changing aspirations of women as factors that will have significant impacts on jobs. "It's really the coming together of these various drivers of change that then leads to disruptions in the labor market," Zahidi notes. The report warns that we're going to see significant ramifications from automation very soon. Zahidi explains: "The next three years will be a period of flux and a period of relatively higher losses than gains. This is not meant to be alarmist in the sense that there will be heavy job losses. But if we do nothing then this will be where we end up." Automation may also exacerbate gender inequality, Zahidi says. Women don't make up a large proportion of people who are going into science, technology, engineering and math (Stem) and IT fields, which are likely to be the areas in which jobs will grow. On the other hand, Zahidi notes, there do tend to be more women in care-related professions, such as healthcare and education, which are at a lower risk of automation. In the long run, women may actually end up faring better from technological change. A recent PricewaterhouseCoopers report found that a higher proportion of male than female jobs are at risk of automation, especially those of men with lower levels of education. Related: Why robots should be taxed if they take people's jobs | Robert Shiller Justin Tobin, founder of the innovation consultancy DDG, says he believes: "More and more independent thinkers are realizing that when being an employee is the equivalent to putting all your money into one stock – a better strategy is to diversify your portfolio. So you're seeing a lot more people looking to diversify their career." Faith Popcorn, a futurist, echoes the idea that we will all have to become as agile as possible and "have many forms of talent and work that you can provide the economy". In the future, she says, we'll all have seven or eight jobs, with the average adult working for a number of companies simultaneously rather than working for one big corporation. "We're in the midst of this huge sweeping change that is going to impact all levels of society," Popcorn warns. Predicting the future is Popcorn's livelihood, and she's made herself a bit of a legend over the years doing so, but even she seems a little unsettled by the pace of change today. As she tells me with a world-weary sigh, it "just makes you want to have some more tequila".


---
RBI reconstituted Overseeing Committee
MMNN:23 Jun 2017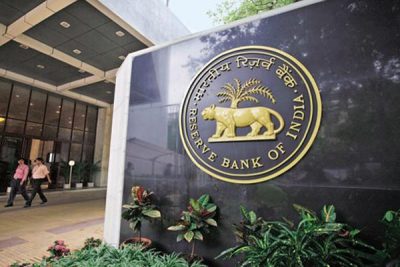 Agencies, Mumbai The Reserve Bank of India(RBI) has reconstituted the Overseeing Committee (OC) to include five members from two earlier to expedite resolution of stressed assets in the banking system. The three new members of the OC are: MBN Rao , YM Deosthalee and S Raman. Mr Raman will join the OC on September 7. So far, the committee had only two members "Pradeep Kumar and Janki Ballabh. Kumar is the Chairman of the OC.


---
Are half-baked anti-profiteering rules a nightmare in the making?
MMNN:21 Jun 2017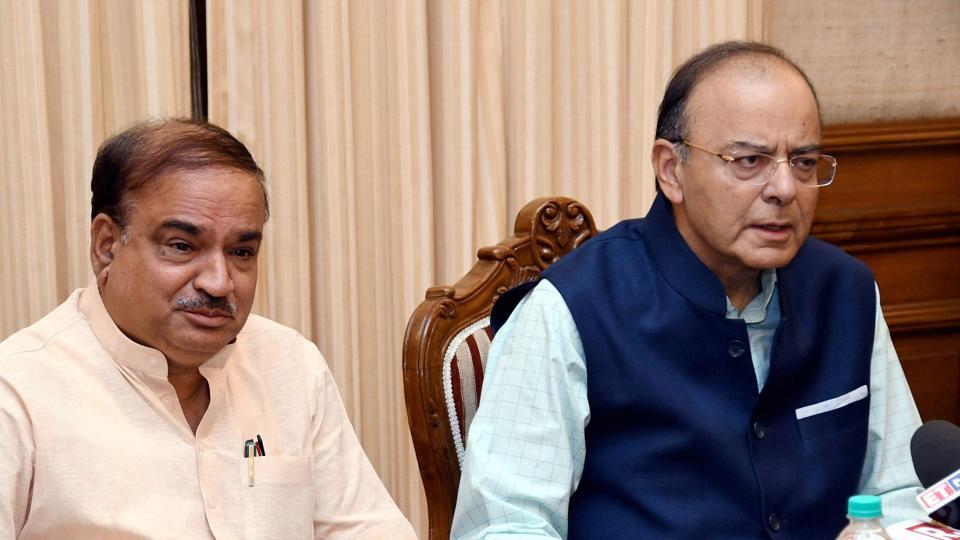 Businesses are worried whether anti-profiteering rules under GST would lead to witch-hunting by taxmen In the current format, the government's anti-profiteering rules on the goods and services tax (GST) raise more questions than answers. While the intent is to curtail inflation post-GST implementation, the notification suffers from a lamentable lack of clarity on many aspects, increasing uncertainty for businesses. To begin with, the law would be applicable to all businesses irrespective of their nature or revenue. Since businesses are already struggling to brace for the 1 July deadline, tax experts say it would have been better if these provisions were restricted to those having oligopolistic markets or ones where a significant inflationary spiral is expected due to GST. "The concern at this point in time is whether the sweeping provisions provided in the law can be effectively enforced without affecting business confidence. Also, every reduction in tax rates or increase in input tax credit may not lead to a corresponding reduction in prices as there could be simultaneous upward movement of costs of raw material or forex swings," said MS Mani, senior director (indirect tax) at advisory firm Deloitte India.


---
Retro tax on Cairn: I-T dept orders recovery of Rs 10K cr, to seize shares in Indian firm
MMNN:19 Jun 2017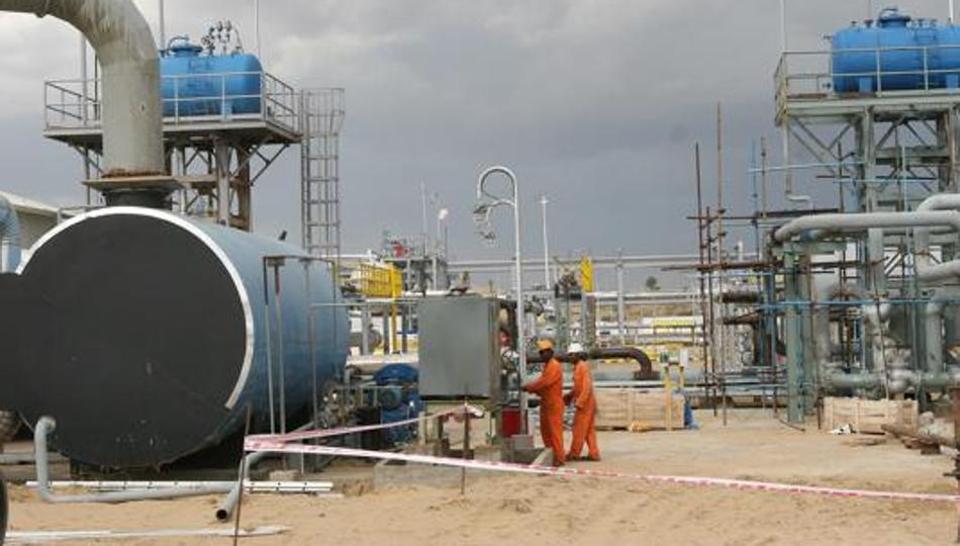 The Income Tax Department has ordered coercive action against Cairn Energy Plc to recover Rs 10,247 crore of retrospective tax after the British oil firm lost a challenge to the move before an international arbitration panel. The department ordered taking away $104 million dividend due to it from its remaining stake in the erstwhile subsidiary Cairn India (now called Vedanta Ltd) and another Rs 1,500 crore of tax refund due to it, a top source said. This follows an international arbitration panel last week deciding not to entertain a plea by Cairn Energy seeking injunction against the coercive action to recover the tax. The source said the tax department will now move to take over the 9.8% shareholding Cairn Energy had in Cairn India. In an emailed statement, Cairn Energy confirmed the tax department's move. "On June 16, 2017 the Indian Income Tax Department (IITD) issued an order to Vedanta India Ltd (VIL) directing it to pay over any sums due to Cairn. Sums due to Cairn from VIL now total USD 104 million, including historical dividends of $ 53 million and a further dividend of $ 51 million after the merger of CIL and VIL," it said. The company said however that it will continue with the international arbitration proceedings against the retrospective tax demand. "Cairn is seeking full restitution for (UK-India Bilateral Investment Treaty) Treaty breaches resulting from the expropriation of its investments in India in 2014, the attempts to enforce retrospective tax measures and the failure to treat the Company and its investments fairly and equitably," it said. The company said it has a high level of confidence in its case under the Treaty and, in addition to resolution of the retrospective tax dispute, its claim seeks damages equal to the value of the Group's residual shareholding in Cairn India at the time it was attached (approximately $1 billion).


---
US Fed raises key interest rate to 1.0-1.25%, unveils cuts to bond holdings
MMNN:15 Jun 2017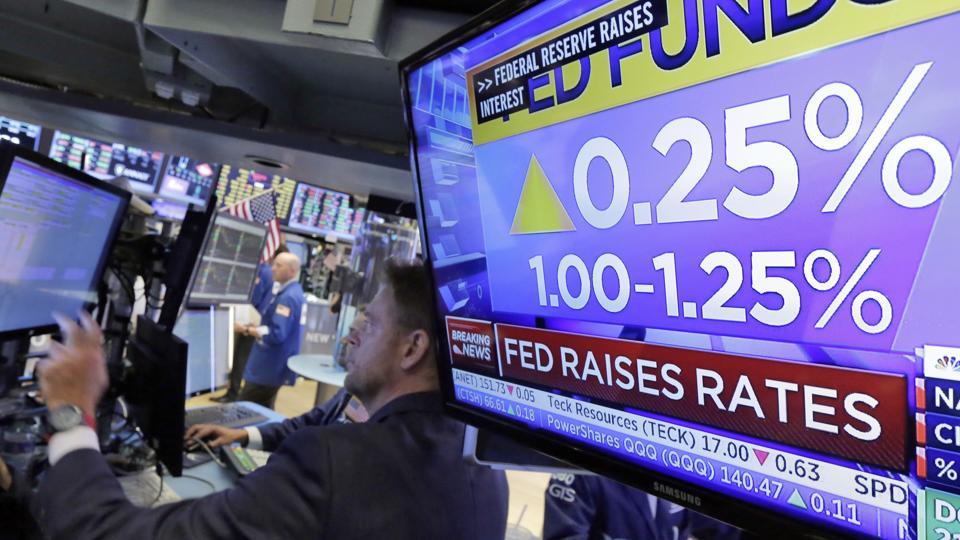 The decision lifted the Federal Reserve's benchmark lending rate by a quarter percentage point to a target range of 1.00% to 1.25% The Federal Reserve raised interest rates on Wednesday for the second time in three months, citing continued US economic growth and job market strength, and announced it would begin cutting its holdings of bonds and other securities this year. The decision lifted the US central bank's benchmark lending rate by a quarter percentage point to a target range of 1.00% to 1.25% as it proceeds with its first tightening cycle in more than a decade. In its statement following a two-day meeting, the Fed's policy-setting committee indicated the economy had been expanding moderately, the labour market continued to strengthen and a recent softening in inflation was seen as transitory. The Fed also gave a first clear outline on its plan to reduce its $4.2 trillion (3.28 trillion pounds) portfolio of Treasury bonds and mortgage-backed securities, most of which were purchased in the wake of the 2007-2009 financial crisis and recession. "The committee currently expects to begin implementing a balance sheet normalisation programme this year, provided that the economy evolves broadly as anticipated," the Fed said in its statement. The central bank said it would gradually ramp up the pace of its balance sheet reduction and anticipates the plan would feature halting reinvestments of ever-larger amounts of maturing securities. The Fed said the initial cap for Treasuries would be set at $6 billion per month initially and increase by $6 billion increments every three months over a 12-month period until it reached $30 billion per month in reductions to its holdings. For agency debt and mortgage-backed securities, the cap will be $4 billion per month initially, increasing by $4 billion at quarterly intervals over a year until it reached $20 billion per month. US stocks rose after the Fed announcement, while the dollar reversed some of its earlier losses. "The Fed announcing an update to their reinvestment principles leaves September open. The start of balance sheet runoff and the fact that they haven't slowed their projected path of rate hikes suggest they can do both balance sheet and rate hikes at the same time," said Gennady Goldberg, interest rate strategist at TD Securities. Fed Chair Janet Yellen was holding a press conference at 2:30pm EDT (1830 GMT). Eyes on inflation The Fed has now raised rates four times as part of a normalization of monetary policy that began in December 2015. The central bank had pushed rates to near zero in response to the financial crisis. Policymakers also released their latest set of quarterly economic forecasts which showed temporary concern about inflation and continued confidence about economic growth in the coming years. They forecast US economic growth of 2.2% in 2017, an increase from the previous projection in March. Inflation was expected to be at 1.7% by the end of this year, down from the 1.9% previously forecast. A retreat in inflation over the past two months has caused jitters among some Fed officials who fear that the shortfall, if sustained, could alter the pace of future rate hikes. Earlier on Wednesday, the Labor Department reported consumer prices unexpectedly fell in May, the second drop in three months. The Fed's preferred measure of underlying inflation has retreated to 1.5%, from 1.8% earlier this year, and has run below the central bank's 2% target for more than five years. Expectations of any fiscal stimulus in the near term from the Trump administration have also waned with campaign promises on tax cuts, regulation rollbacks and infrastructure spending either still on the drawing board or facing hurdles in Congress. Interest rates are seen rising one more time by the end of this year, according to the median projection of the forecasts released with the Fed's policy statement, in keeping with the previous forecast. Estimates for the unemployment rate by the end of this year moved down to 4.3%, the current level, and to 4.2% in 2018, indicating the Fed believes the labour market will continue to tighten. The median estimate of the long-run neutral rate, which is seen as the level of monetary policy that neither boosts nor slows the economy, was unchanged at 3.0%. Minneapolis Fed president Neel Kashkari dissented in Wednesday's decision.


---
WPI inflation in May cools to 5-month low of 2.17%
MMNN:14 Jun 2017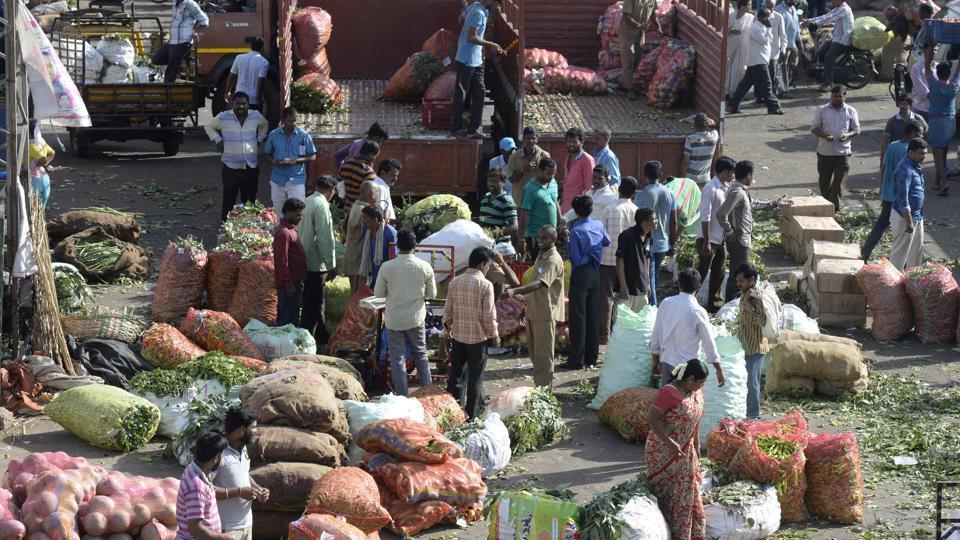 Inflation based on the wholesale price index fell to a five-month low of 2.17% in May, mainly because of a sharp drop in prices of vegetables. In December, the reading was 2.10%. WPI inflation was 3.85% in April and (-)0.9% in May 2016. Pulses and cereals saw a slower growth in prices. The wholesale price index (WPI) for the month is based on the new base year 2011-12, which was revised last month from 2004-05, with an aim to reflect the macroeconomic picture more accurately. The slowdown in wholesale inflation comes against the backdrop of retail inflation easing to a multi-year low of 2.18% in May. Government data showed that prices of food articles shrank by 2.27% in May on an yearly basis. The inflation print for vegetables read (-)18.51 %. While potato saw a deflation of 44.36 %, for onion, it came in at 12.86 %. The rate of price increase was 4.15 % in cereals, down from 6.67 % in May last year. Protein-rich pulses turned cheaper in May as prices fell by 19.73 %. Eggs, meat and fish saw a price decline of 1.02 % annually. The index basket of the new series has a total of 697 items, including 117 for primary articles, 16 for fuel and power and 564 for manufactured products. There was acceleration in prices of fuel and power (11.69 %) and manufactured products (2.55 %). However, the price rise in sugar, which falls under the category of manufactured items, slowed to 12.83 % in May, from 23.12 % a year earlier.


---
Google's Gboard to now recognise hand-drawn emojis, suggest phrases as you type
MMNN:13 Jun 2017


Google rolled out the Gboard for more than 200 languages, besides expanding support for languages like Hawaiian, Maori and Belgian French. Thanks to the latest update of Google's Android keyboard, you will now be able to draw the emoji you wish to send across. The update makes the Google keyboard, called Gboard, more user-oriented on Android devices. To start with, you can draw emojis which you are struggling to find on the emoji keyboard. "In the emoji search box, you can now tap the emoji handwriting icon to draw emoji directly onto the screen. Your drawing will automatically be recognised and show results for your favourite emoji," Google said in a blogpost on Tuesday. In the latest update, Gboard has taken predictive typing to next level. It now suggests phrases that could follow, instead of words, as you type. Google gave an example: Try typing "looking forward" and Gboard suggests "to seeing" or "to it" as you type. This is supported in English today and will be rolling out to more languages soon. The Google Search on Android phones will now show multiple, more interactive result cards. Google rolled out the Gboard for more than 200 languages, besides expanding support for languages like Hawaiian, Maori and Belgian French


---
India's plan to develop Iran's Chabahar port yet to see light as US weighs sanction
MMNN:10 Jun 2017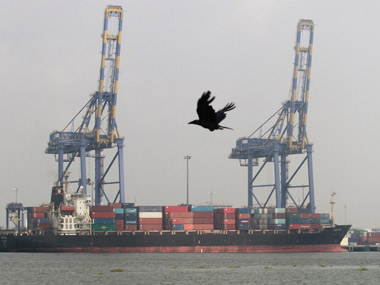 Western manufacturers are shying away from supplying equipment for an Iranian port that India is developing for fear the United States may reimpose sanctions on Tehran, Indian officials say, dealing a blow to New Delhi's strategic ambitions in the region. Lying on the Gulf of Oman along the approaches to the Straits of Hormuz, the port of Chabahar is central to India's hopes to crack open a transport corridor to Central Asia and Afghanistan that bypasses arch-rival Pakistan. India committed $500 million to speed development of the port after sanctions on Iran were lifted following a deal struck between major powers and Tehran to curb its nuclear program in 2015. But the state-owned Indian firm that is developing Chabahar is yet to award a single tender for supplying equipment such as cranes and forklifts, according to two government sources tracking India's biggest overseas infrastructure push. US President Donald Trump denounced the nuclear agreement on the campaign trail, and since taking office in January has accused Iran of being a threat to countries across the Middle East.
Swiss engineering group Liebherr and Finland's Konecranes and Cargotec have told India Ports Global Pvt Ltd, which is developing the deep water port, they were unable to take part in the bids as their banks were not ready to facilitate transactions involving Iran due to the uncertainty over US policy, the two officials said in separate conversations with Reuters. These firms dominate the market for customised equipment to develop jetties and container terminals. One official said the first tender was floated in September, but attracted few bidders because of the fear of renewed sanctions. That fear has intensified since January. "Now the situation is that we are running after suppliers," one official said, speaking on condition of anonymity because of the sensitivity of matter. A Konecranes spokeswoman declined to comment beyond confirming the company was not involved in the project. Cargotec and Liebherr did not respond to requests for comment. Some tenders have been floated three times since September because they failed to attract bidders. A Chinese firm, ZPMC, has since come forward to supply some equipment, the same Indian official said.


---
Banks can now lend more, cheaper home loans likely
MMNN:8 Jun 2017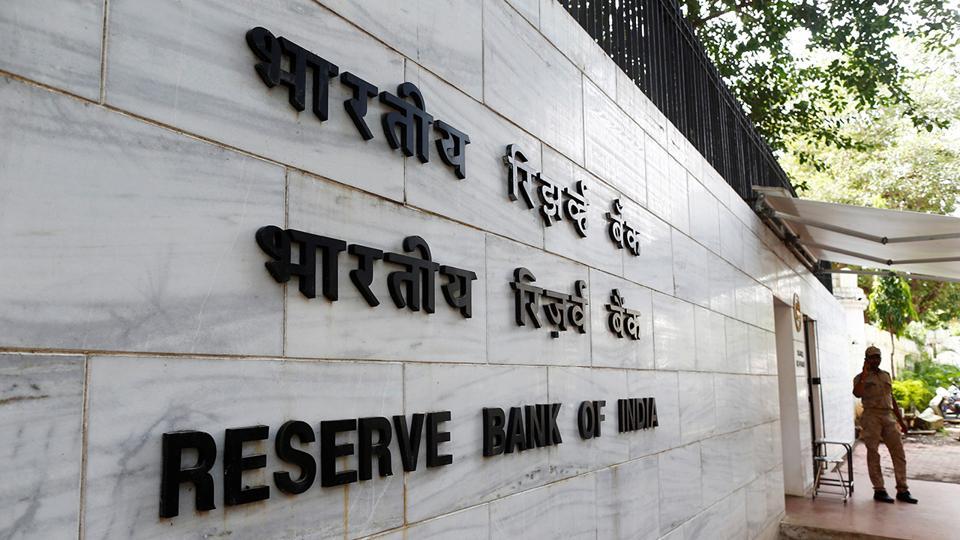 The reduction in the amount banks have to set aside (also called a provision) also mean lower home loan rates.
The Reserve Bank of India (RBI) on Wednesday made it possible for banks to lend more to home-buyers, and at lower rates, in a move that should benefit customers as well as real estate developers. The central bank did this by reducing the amount of money banks have to set aside (as security) on home loans. Previously, they had to set aside 0.4% or Rs 400 per lakh. This has now been reduced to 0.25%, or Rs 250 per lakh. Combined with the cut in the statutory liquidity ratio (the portion of deposits which banks have to invest in government securities) by 50 basis points, or 0.5 percentage point, this means banks now have that much more capital to lend. The reduction in the amount banks have to set aside (also called a provision) also mean lower home loan rates. The central bank also reduced the so-called risk weightage on home loans of between Rs 30 lakh and Rs 75 lakh to 35% from 50%, and over Rs 75 lakh to 50% from 75%. Risk weights are used to calculate the minimum amount of capital that must be held by banks to reduce the risk of insolvency. This could make bigger home loans less expensive (typically loans above Rs 75 lakh were up to 0.5 percentage points more expensive, in terms of interest than other loans). "When risk weightage drops it means the banks have that much more money to lend. If it has dropped by one third it means the cost of doing business comes down which makes it possible for banks to then cut interest rate and pass it on to the borrowers," said Rajeev Ahuja, chief operating officer, RBL Bank Ltd. The reduction in rates will be higher for bigger ticket size loans which are already more expensive when compared to loans of lower value. Currently, the interest rate on home loans above Rs 75 lakh is higher. For instance, SBI offer an interest rate of 8.35% for loan amount below Rs 30 lakh while for loan above Rs 75 lakh the interest rate is at 8.65%. RBI's decision was prompted by an understanding of the multiplier effect of home loans, according to N.S. Vishwanathan, deputy governor of RBI. His reference is to the fact that an increase in home loans means more home sales, which will benefit real estate developers, and companies in the construction, cement and steel businesses at one end, and companies in the furniture and appliance businesses at another. "Delinquencies (are) generally among the lowest in home loan segment....It has been decided to reduce risk weight on certain categories on home loans and also the standard asset provisioning," Vishwanathan added. According to Vishwanathan, reduction of statutory liquidity ratio (SLR) by 50 basis points will help banks in achieving 100% liquidity coverage ratio by January 2019. These two factors together will bring buoyancy to the home loan segment. Credit to the housing segment has increased by 13.4% year-on-year at the end of April. Banks are focusing on affordable housing as demand from other sectors of the economy has dried up and to take advantage of incentives offered by the government to home buyers. Many banks have reduced their home loan rates. The government on 31 December announced the Credit Linked Subsidy Scheme for Middle Income Groups, where interest subsidy of 4% was granted on housing loans of up to Rs 9 lakh and 3% on housing loans of up to Rs 12 lakh. According to a report by CLSA India Pvt., housing sales could rise from Rs7 trillion in financial year 2017 to Rs17 trillion by fiscal 2024 on the back of market growth and impetus to affordable housing. "The decision to reduce the risk weights for home loans over Rs. 30 lakh category will release capital for the banking industry and is a positive move," said Arundhati Bhattacharya, chairman of State bank of India (SBI). Banks have already been aggressively cutting rates in the home loan segment. SBI, the country's largest lender, for instance, has already cut its one-year marginal cost of funds based lending rate (MCLR)--the rate linked to its home loans--to 8% currently from 9.20% in April 2016, when MCLR first came into effect.


---
15th meeting of GST Council in Delhi tomorrow
MMNN:2 Jun 2017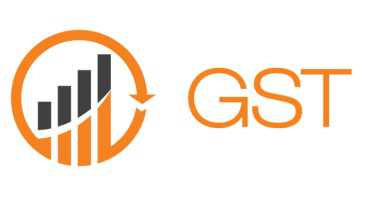 Union Minister for Finance, Defence and Corporate Affairs, Arun Jaitley, will chair the 15th meeting of the GST Council here tomorrow.
The meeting, to be held at Vigyan Bhavan, is important because it is likely to finalise the rates of tax and cess to be levied on the commodities remaining after the fitment exercise in the 14th GST Council Meeting, Ministry of Finance said in a statement today. Besides, approval of amendments to the draft GST Rules and related Forms are also on the agenda of the one- day meeting. The meeting is likely to be attended by the Finance Ministers of different states/UTs besides senior officers.


---
Cabinet may decide on FIPB abolition today
MMNN:24 May 2017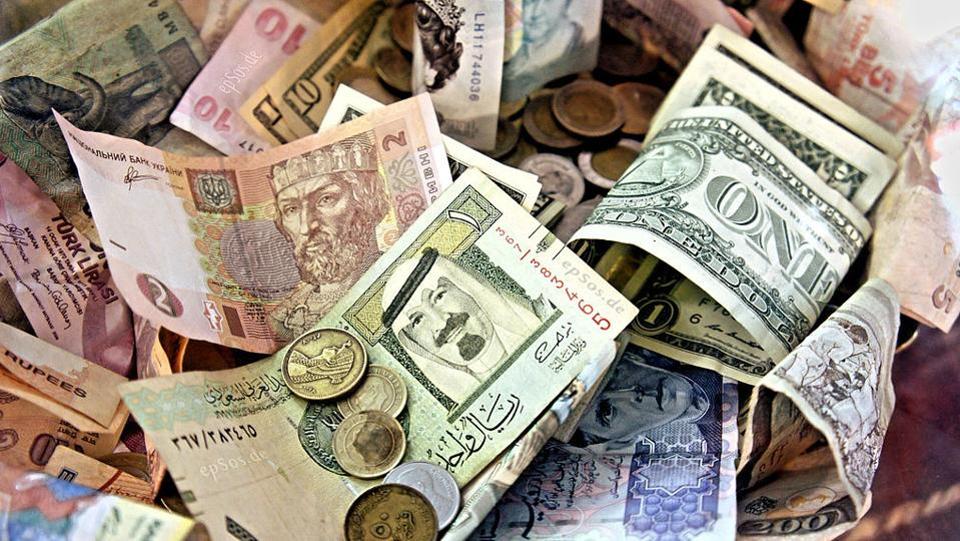 The Union cabinet is expected to clear a proposal on Wednesday to allow direct approval to foreign investment proposals by ministries as part of the government's efforts to expand the ease of doing business.
In the latest push for ease of doing business, the Union cabinet is expected to allow direct approval to foreign investment proposals by ministries. The likely clearance of the proposal on Wednesday can also speed up the much-needed investment process amid the Narendra Modi government's desperate push for job generation. During this year's Union budget presentation, finance minister Arun Jaitley had announced that the decades-old Foreign Investment Promotion Board (FIPB), which clears proposals up to Rs 5000 crore, would be scrapped. India has opened up most of the sectors to enable foreign companies to set up shop in the country. This in turn has reduced the utility of the FIPB. "The Cabinet is likely to take up the proposal of abolishing FIPB at its meeting on Wednesday," official sources said. The Department of Industrial Policy and Promotion, DIPP, will act as the nodal body for all foreign investment proposals, a source added. The FIPB was initially constituted under the Prime Minister's Office in the wake of economic liberalisation in the early 1990s. It vets sectors such as defence and retail trading. After the abolition of the FIPB, sources said, ministries concerned will clear FDI proposals.FDI inflows touched a record $60.1 billion in 2016-17, as the Narendra Modi government eased rules to lure global conglomerates to enter India. In the last three years, the government has eased 87 FDI rules across 21 sectors to accelerate economic growth and boost jobs.


---
Tata Motors cuts up to 1,500 managerial jobs
MMNN:24 May 2017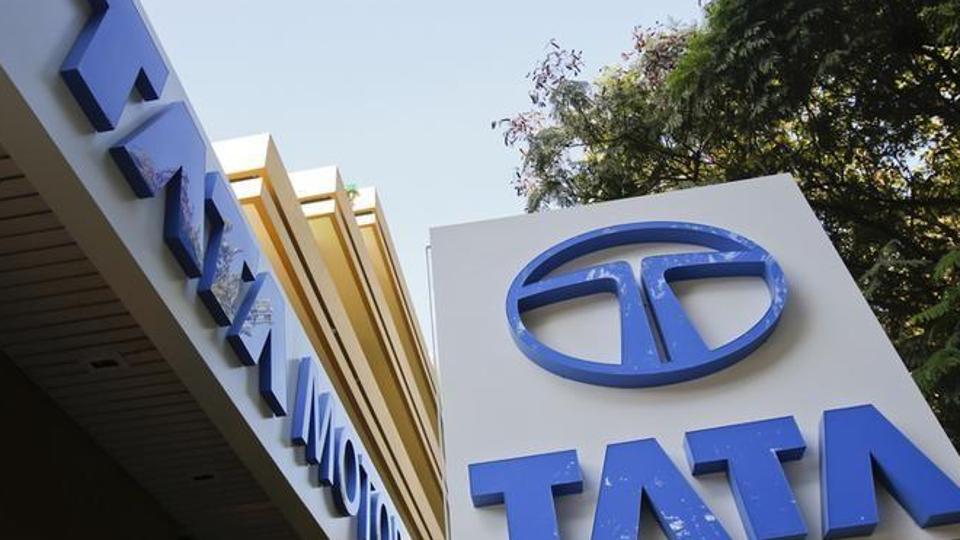 Tata Motors says blue collar or worker jobs have not been impacted as part of the exercise.
Tata Motors said on Tuesday it has reduced its managerial workforce by up to 1,500 people domestically as part of an organisational restructuring exercise. "The reference (total managers) on which we started (the exercise) was in the vicinity of 13,000...we do see as far as the white collar population is concerned, an overall reduction in the vicinity of 10-12% (up to 1,500)," managing director and chief executive Guenter Butschek told reporters here. He was speaking after announcing the company's earnings for the fiscal 2016-17. The company joins a growing number of organisations adopting such strategies for a variety of reasons, ranging from cutting the flab to automation. These job cuts, which have led to concerns on 'jobless economic growth' in various quarters, have been across multiple sectors, including capital goods, banking & finance, and information technology. Engineering, procurement and construction major Larsen and Toubro had announced shedding of 14,000 jobs in the first half of FY17, HDFC Bank has also reduced its workforce by over 10,000 in the second half of FY17 alone. In the IT segment, the country's largest private sector employer, some estimates have pegged the job losses at over 50,000. The Tata Motors management, however, said blue collar or worker jobs have not been impacted as part of the exercise. With the aim to reduce the number of managerial levels to 5 from the earlier 14, the top automaker undertook a review during the last financial year and identified the possibilities for restructuring. "We underwent a very detailed exercise in terms of the roles, the requirements and the fitment of the roles etc. It was a very comprehensive exercise which we rolled out over a 6-9 month period which also factored in performance and leadership qualities," the company's group chief financial officer, C Ramakrishnan, told PTI. Terming it as a "holistic fundamental review", he said the programme has been completed now and the company will be coming out with a new structure soon. Officials said the exercise was carried out with a view to get ownership and accountability within the organisation and not to cut costs. While some of the affected employees were given voluntary retirement option, some were transfered to a services arm -- Global Delivery Centre, the officials said. However, they did not quantify the number of people moved to the services arm which is based out of Pune.


---
Vijay Mallya arrested in London, released on bail within hours
MMNN:18 April 2017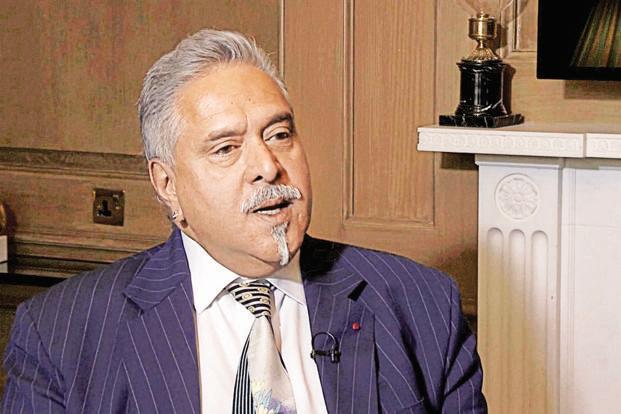 Businessman Vijay Mallya was arrested by the Scotland Yard in London on Monday on India's request for his extradition on fraud charges. He was released on bail a few hours later after he appeared at a central London police station.
"Officers from the Metropolitan Police's Extradition Unit this morning arrested a man on an extradition warrant. Vijay Mallya was arrested on behalf of the Indian authorities in relation to accusations of fraud," said the Scotland Yard.
The London Metropolitan Police said Mallya was arrested after appearing at a central London police station. He appeared at Westminster magistrates' court in London and was seen walking out with his legal team a few hours later after being granted bail.
An unfazed Mallya later tweeted on Tuesday, "Usual Indian media hype. Extradition hearing in Court started today as expected."
The Central Bureau of Investigation (CBI) and the Indian High Commission in London will now present India's case in the UK court for Vijay Mallya's extradition as the country "wants to the myth that by crossing boundaries you are out of bounds", said a person aware of the developments. India is seeking extradition of Mallya for defaulting on Kingfisher Airlines loans due to IDBI Bank.
CBI has been investigating a case against Mallya and the companies he controlled over allegations of money laundering since early last year and had secured a non-bailable warrant against the absconding businessman in a case related to money laundering and wilful default of loans, Mint reported on 22 November. CBI clarified that the arrest was in connection with his extradition.
"Vijay Mallya has been arrested in connection with the IDBI bank case. We cannot comment further on the matter till it is heard at the London Court," a senior CBI official told Mint, on condition of anonymity.
A senior government official on condition of anonymity stated that, "protocol would now require Mallya's case to be heard in London. The extradition case will be heard and evidence related to the same will be produced on the basis of which the London courts will take an informed decision. It is too soon to comment on when he will be extradited to India."
On 23 January, CBI's central and Bengaluru division raided the premises of the Vijay Mallya-run UB Group in Bengaluru in connection with a Rs900-crore loan default and money laundering case. On the same day, CBI arrested nine officials of Kingfisher Airlines and IDBI Bank Ltd, including the bank's former chief.
In September 2016, the Enforcement Directorate (ED) had issued the order, under the Prevention of Money Laundering Act (PMLA), to attach the various properties including flats, a farmhouse, shares and fixed deposits in Mallya's name and his associate firms. The agency had earlier said that the market value of these assets was Rs6,630 crore.
The Ministry of External Affairs (MEA) had stated that India's request for Mallya's extradition had recently been certified by the UK, after the UK's home department on 21 February conveyed India's request for Mallya's extradition to the Westminster magistrate's court, after being certified by the UK secretary of state. However, with Mallya's extradition proceedings just beginning in the UK, India may well have to wait till he is handed over by the British authorities.
In New Delhi, MoS (finance) Santosh Kumar Gangwar said, "We are now assessing the facts how we can bring him back into the country and start judicial proceedings against him." The government, he said, will leave no stone unturned to bring to justice anyone indulging in financial irregularities.
On 23 March, MoS (external affairs) V.K. Singh informed the Rajya Sabha that while India and the UK had an Extradition Treaty which has been in force since 1993, "In the last five years, only one fugitive criminal namely Samirbhai Vinubhai Patel has been extradited from the UK. As per Article 2 of the India-UK Extradition Treaty, an extradition offence for the purposes of this Treaty is constituted by conduct which under the laws of each Contracting State is punishable by a term of imprisonment for a period of at least one year. An offence may be an extradition offence notwithstanding that it relates to taxation or revenue or is one of a purely fiscal character."
Singh also added that the extradition requests in respect of criminal fugitives namely Raymond Varley, Ravi Shankaran, Velu Boopalan, Ajay Prasad Khaitan, Virendra Kumar Rastogi and Anand Kumar Jain had been rejected by the UK government.
Meanwhile, S.S.Naganad, who is the senior counsel appearing for the consortium of banks led by State Bank of India stated that, "There was more than one issue against him (Mallya). There was money laundering case, Karnataka high court has issued an arrest warrant, a magistrate court has also issued an arrest warrant. All this put together is what the Indian government had sought an extradition for."


---
Fuel pumps in eight states to be shut on Sundays from May 14
MMNN:18 April 2017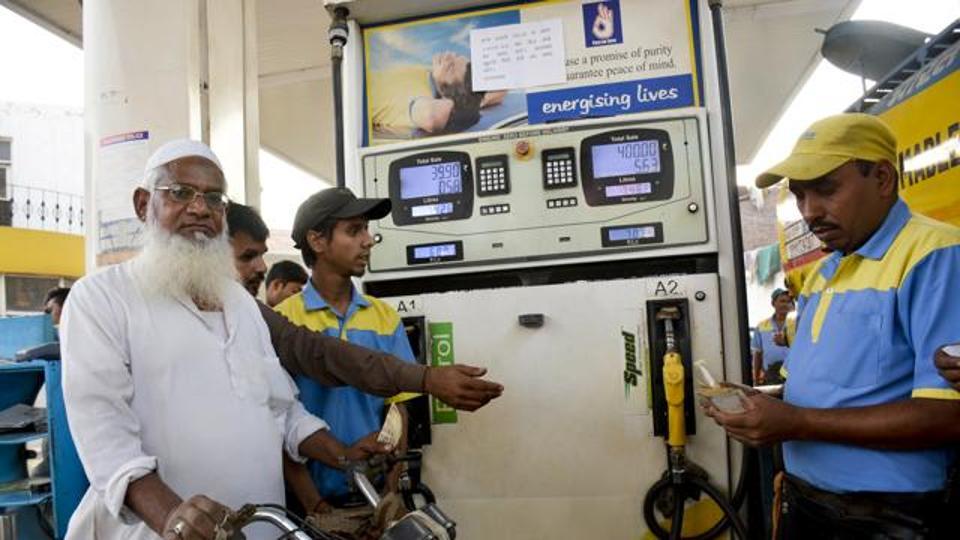 Beginning May 14, fuel outlets in eight states will be shut every Sunday following Prime Minister Narendra Modi's call to conserve oil, a fuel pump owners' body said here today.
"We had planned to shut our outlets on Sundays a few years back. But oil marketing companies had then requested us to reconsider our decision. Now we have decided to shut the outlets on Sundays," said Suresh Kumar, an executive committee member of the consortium of Indian petroleum dealers.
He said the association's decision was made in view of the Prime Minister's call during his recent 'Mann ki baat' programme to conserve oil to save the environment.
Kumar, also the vice-president of Tamil Nadu Petroleum Dealers Association, said nearly 20,000 outlets in Tamil Nadu, Kerala, Karnataka, Puducherry, Andhra Pradesh, Telangana, Maharashtra and Haryana would be shut for 24 hours on Sundays, starting May 14.
"In Tamil Nadu, we expect a business loss of Rs 150 crore if we do not operate on a Sunday. But we have been seeing a decline in sales on Sundays by upto 40%," he said.
Asked if the association's decision was supported by the OMCs, he said, "We will communicate our decision to them shortly."
Kumar said the fuel outlets which normally have about 15 staff each would have one staff member on the holidays to provide fuel if there was an emergency situation.
On the issue of OMCs hiking the margins to petroleum outlets, he said the association was discussing it and would soon make an announcement in this regard.
"That struggle is going on. We are meeting our association members shortly. We will announce our decision soon," he said.


---
Enough is enough: SC orders sale of Sahara's Rs 34,000 crore Aamby Valley
MMNN:17 April 2017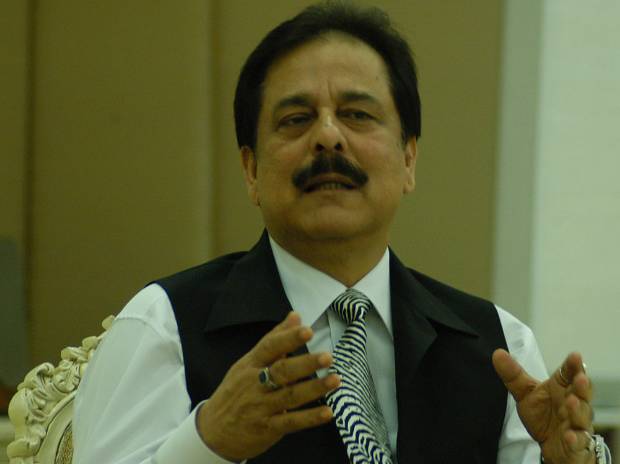 The Supreme Court today asked Bombay High Court's official liquidator to sell the Rs 34,000 crore worth of properties of the Aamby Valley owned by the Sahara Group and directed its chief Subrata Roy to personally appear before it on April 28.
"Enough is enough. You cannot say something today and resile tomorrow," a bench, comprising Justices Dipak Misra, Ranjan Gogoi and A K Sikri, said, taking strong note of non- submission of over Rs 5,000 crore by the Sahara group.
The bench also cautioned Roy from playing with the court's order and said non-compliance of its order would invite the wrath of the law and ultimately he will be at his own peril.
The bench asked the official liquidator, attached with the Bombay High Court, to auction the Aamby Valley properties, estimated to be worth Rs 34,000 crore, and directly report to it.
The bench also directed Roy and his group as well as SEBI to provide all necessary details relating to the properties to the official liquidator within 48 hours.
Meanwhile, the top court restrained one Prakash Swamy, who has filed an affidavit with regard to the sale of Sahara hotels in the USA, from leaving India and asked him to deposit Rs 10 crore as fine with the market regulator SEBI.
Swamy will also have to appear in person in the apex court on April 28.
The Supreme Court had on April 6 warned the Sahara Group that if it failed to deposit Rs 5092.6 crore in SEBI-Sahara refund account by April 17 in pursuance of its order, it will be "compelled" to auction its property at the Aamby Valley in Pune.
The top court had told the group that no extension of time would be granted for depositing the amount.
The observation had come when the lawyer mentioned an interim plea seeking extension of time for depositing the money in the SEBI-Sahara refund account.
The court had also observed that it had clearly told the group that a "substantial amount" must come in the refund account.
"Whatever you do, we had told you that a substantial amount must come. Otherwise we will be compelled to put up Aamby Valley for auction," the bench had said, noting "What matters is the money coming in the kitty." The apex court had on February 28 said "in case, the substantial amount is deposited, this court may think of extending the time, otherwise appropriate direction shall be issued".
The court had last month ordered an international real estate firm, which had shown willingness to buy Sahara's stake in New York-based Plaza Hotel for USD 550 million, to deposit Rs 750 crore in the SEBI-Sahara refund account, instead of the apex court registry to show its bonafide.
The top court had earlier directed attachment of Sahara Group's prime property for realisation of money to be paid to its investors.
It had also asked the group to provide it within two weeks the list of "unencumbered properties" which can be put up for public auction to realise the remaining over Rs 14,000 crore of the principal amount of around Rs 24,000 crore that has to be deposited in the SEBI-Sahara account for refunding the investors.
The court had on November 28 last year asked Subrata Roy to deposit Rs 600 crore more by February 6 in the refund account to remain out of jail and warned that failure to do so would result in his return to prison.
It had on May 6, 2016 granted a four-week parole to Roy to attend the funeral of his mother. His parole has been extended by the court ever since. Roy was sent to Tihar jail on March 4, 2014.
Besides Roy, two other directors -- Ravi Shankar Dubey and Ashok Roy Choudhary -- were arrested for failure of the group's two companies -- Sahara India Real Estate Corporation (SIRECL) and Sahara Housing Investment Corp Ltd (SHICL) -- to comply with the court's August 31, 2012 order to return Rs 24,000 crore to their investors.
However, director Vandana Bhargava was not taken into custody.


---
WPI inflation falls to 5.7% in March due to easing fuel prices
MMNN:17 April 2017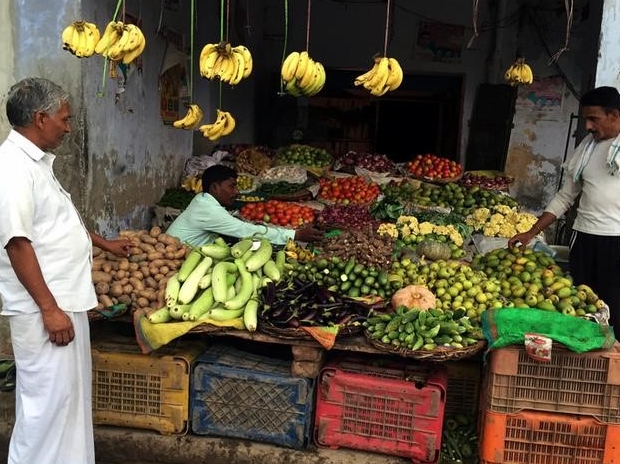 Inflation based on the wholesale price index slipped to 5.70 per cent in March due to easing fuel prices and cost decline of manufactured goods even as food prices hardened.
The WPI inflation, reflecting the annual rate of price rise, in February was 6.55 per cent. In March 2016, the print came in at (-)0.45 per cent.
According to official data released on Monday, food prices saw a sharp rise of 3.12 per cent in March compared to 2.69 per cent in the previous month.
This is primarily because of a steep price jump in vegetables where inflation stood at 5.70 per cent. As for fruits, the figure was also high at 7.62 per cent, while for egg, meat and fish, it was 3.12 per cent.
Fuel inflation declined to 18.16 per cent, from 21.02 per cent in February.
The manufactured items witnessed some softening in price rise, with inflation at 2.99 per cent in March, as against 3.66 per cent in the previous month.
The government also revised upwards January inflation to 5.53 per cent from the provisional estimate of 5.25 per cent.
Earlier this month, the Reserve Bank had left key policy rate unchanged at 6.25 per cent for the third review in a row citing upside risks to inflation. It had, however, increased the reverse repo rate -- which it pays to banks for parking funds with it -- by 0.25 per cent to 6 per cent, narrowing the policy rate corridor.
For 2017-18, it projected retail inflation to average 4.5 per cent in the first half and 5 per cent in the second half.
Data released last week showed that retail inflation touched a five-month high of 3.81 per cent in March on costlier food items and non-food products like fuel and light. RBI frames its monetary policy stance on the basis of retail inflation.


---
Petrol, diesel prices to change daily from 1 May
MMNN:12 April 2017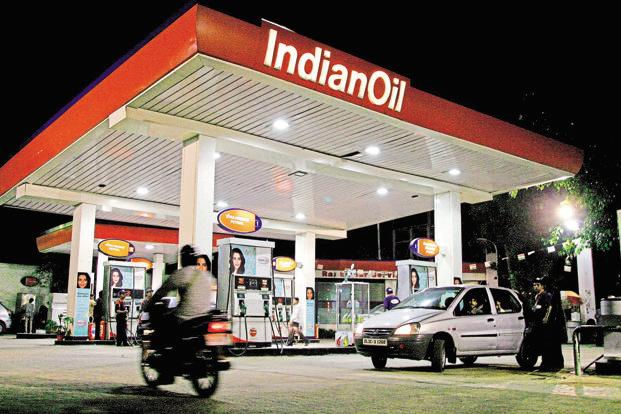 Petrol and diesel prices in some cities will now see daily change in sync with international rates, according to two officials from oil marketing companies.
This will be effective 1 May in five cities including Puducherry and Visakhapatnam, Udaipur, Jamshedpur and Chandigarh as part of a pilot project. This will be extended to other parts of the country after an assessment of consumer response.
Diesel and petrol prices move in tandem with the price of crude oil in most countries. In January, Mint reported that the fuel retailers plan to introduce dynamic pricing in India this year.
"We have been piloting dynamic pricing at a few of our retail outlets for some months now, and the response has been encouraging. This has allowed us to go ahead and introduce it formally," an executive director from an oil marketing company said on condition of anonymity as he is not allowed to talk to reporters.
Currently, state-run fuel retailers-Indian Oil Corp. Ltd (IOCL), Bharat Petroleum Corp. Ltd (BPCL) and Hindustan Petroleum Corp. Ltd (HPCL)-revise petrol and diesel prices on the 1st and 15th of every month based on average international price of the fuel in the preceding fortnight and the currency exchange rate.
"Due to the fortnightly revision of fuel prices, petroleum dealers were applying breaks (not lifting fuel daily) on uplifting of fuel. If the prices go up on the 1st or 15th of every month, there would be a rush to uplift products, else, the upliftment would be impacted. This would result in losses for OMCs and we wanted that this price predictability should go away. So dynamic pricing will be a good bet," said a senior official from an oil marketing company on the condition of anonymity.
Shares of Indian Oil fell 0.07% to Rs408.90 on BSE, Bharat Petroleum rose 1% to Rs717.60, Hindustan Petroleum rose 1% to Rs542.45 while India's benchmark Sensex fell 0.49% to 29,643.48 points.
Although state-run fuel retailers have the capability to revise petrol and diesel prices on a daily basis, what needs to be monitored is how consumers react to price volatility, industry experts say.
"If there is heightened volatility in global markets due to geopolitical developments, it could get reflected in domestic retail prices too. Therefore, companies are doing the right thing in testing the model in pilot projects to see how its impact and consumer response. In the medium- to long-term, daily price revision may be a good idea as is practised elsewhere," said R.S. Butola, a former chairman of Indian Oil.
Indian Oil chairman B. Ashok and Hindustan Petroleum chairman and managing director M.K Surana didn't immediately respond to phone calls seeking comment.
Besides, global fuel prices and currency exchange rate, central and state taxes account for a major part of the fuel prices. It accounts for half of retail petrol price and 46% of retail diesel price. The central government collected Rs64,509 crore from petrol as excise duty in 2016-17 up to end-February, 20% more than what was collected in the whole of FY16. Excise receipts from diesel jumped 36% in the same period to Rs1.37 trillion.


---
No self-certification? Accounts used for overseas transactions to be blocked
MMNN:12 April 2017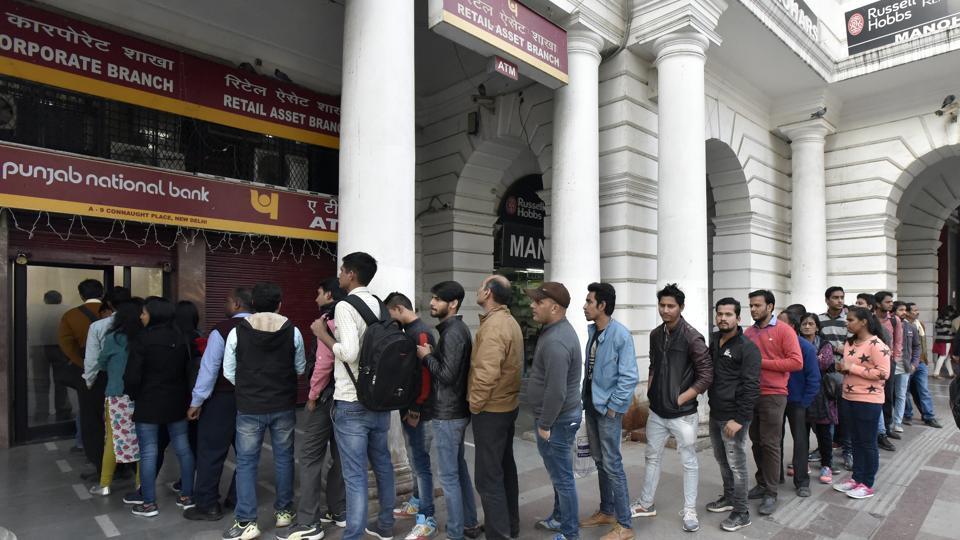 Bank accounts used for cross-border transactions, including remittances and deposits from abroad, will be "blocked" after April 30, if the holder does not provide a self-certification of their identity and residential address.
The account holder will have to provide all details of transactions that were undertaken outside India besides updating the know-your-customer (KYC) data, income tax department officials said.
The department said in a circular that financial institutions must make all efforts to obtain the self-certification. This is applicable for all individual and entity accounts opened between July 2014 and August 2015.
"The account holders may be informed that, in case self-certifications are not provided till 30 April 2017, the accounts would be blocked, which would mean that the financial institution would prohibit the account holder from effecting any transaction with respect to such accounts," it said.
"The transactions by the account holder in such blocked accounts may, thereafter, be permitted once the self-certification is obtained and due diligence completed," it added.
According to the Reserve Bank of India norms, submission of permanent account number (PAN), Aadhaar card, driver's license, voter's identity card or passport will serve as proof of identity and address. However, quoting of Aadhaar for a self-certification is not mandatory, a senior I-T department official told Hindustan Times.
The new rule comes in the wake of an Inter-Governmental Agreement (IGA) with the United States for implementation of Foreign Account Tax Compliance Act (FATCA) implemented by India from August 31, 2015.
Under the alternative procedure provided in Rule 114H(8) of the Income-tax Rules, 1962, financial institutions need to obtain self-certification and carry out due diligence in respect of all individual and entity accounts opened between July 2014 and August 2015.
Such self-certification and documentation were required to be obtained by the financial institutions by August 31, 2016, otherwise, they were required to close the accounts and report the same if found to be a "reportable account" as per the prescribed due diligence procedure for a preexisting account.
"The banks were supposed to have done this exercise by August but now it needs to be completed by April 30 ... For this particular rule, there is no need to mandatory link this with Aadhaar number," Central Board of Direct Taxes chairperson Sushil Chandra told Hindustan Times.
However, in view of the difficulties highlighted by stakeholders in following the provision for "closure" of financial accounts, it was informed that the financial institutions may not close the accounts by August 31, 2016, in respect of which self-certifications have not been obtained under the alternative procedure and a revised timeline shall be notified in due course.
The financial institutions were also advised to continue to work on completing the required due diligence, including obtaining self-certifications.


---
What next for Adani Power, Tata Power after Supreme Court order on tariffs?
MMNN:11 April 2017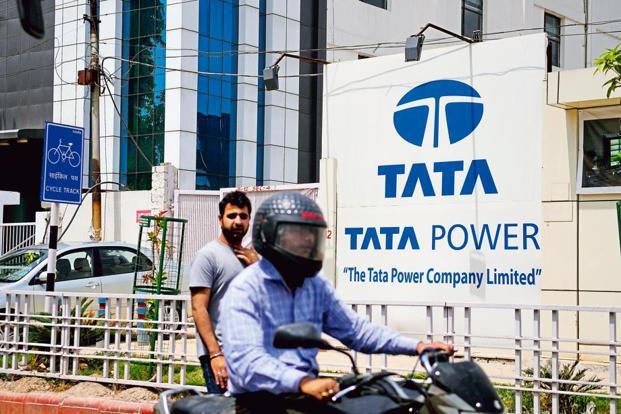 The streak of negative news does not seem to end for Tata Power Co. Ltd and Adani Power Ltd. Even as the investors were coming to terms with the Central Electricity Regulatory Commission's (CERC's) stringent compensation proposal for their troubled power plants at Mundra, Gujarat, the Supreme Court squashed hopes of any such relief.
The full tariff order is not available at the time of writing this story and it is not yet clear if the apex court has allowed any remediation mechanism. But investors are worried. Shares of both the companies dropped 2-16% on Tuesday.
The ramifications can be severe for Adani Power. Assuming a favourable verdict, the company has been booking compensation in its quarterly revenues. Post the latest verdict, the company may have to write-off those revenues, retrospectively (pertaining to changes in Indonesia law), which can adversely hit the company earnings.
That can raise questions about Adani Power's financial health. As of December, the company has an estimated debt (long term plus working capital loan) of Rs 48,000 crore. Its debt-to-equity ratio based on 2016-17 estimates stood at 6.8 times and interest coverage ratio stood at 0.8 time, indicating earnings-interest expense mismatch.
Tata Power's Mundra ultra mega power project has seen cost under-recovery of 70 paise per unit in the December quarter. But unlike Adani Power, Tata Power is not booking compensation in its revenues. And thanks to other assets which are doing well, the company's interest coverage ratio is at 1.3 times (2016-17 estimate). Further, most analysts were not assuming tariff order relief in their earnings estimates. So the latest verdict may not alter the company's earnings estimates much.
That does not mean the companies can leave the situation unaddressed. As Deepak Agrawala, senior vice president (utilities, renewables and industrials research), Elara Securities (India) Pvt Ltd says, no one can run the business at a loss.
According to analysts, the power plants in question will not be able to break even at profit before tax level or make any money at current coal prices. The plants are built on Indonesian coal. A change in law in Indonesia pushed up the coal costs. Companies petitioned for cost recovery which the Supreme Court disallowed.
One option is the exit of unviable power purchase agreements (PPAs). This may not be possible given the weak demand environment. According to analysts, companies can face power distribution companies' ire and reputational risks.
A second option could be the sale of the said power plants after inflicting valuation cuts on promoters and lenders. According to Bhargav Buddhadev, an analyst at Ambit Capital Pvt. Ltd, Tata Power's Mundra asset is a low-cost plant, though there is a question mark on the profitability. But then as one analyst with a domestic broking firm point out, it can be tough for the lenders to take valuation cuts. Further, selling a PPA tied power plant can be a long drawn process.
A third option is to work around the current circumstances. According to Buddhadev, Tata Power can ramp up its power plant beyond the 75% utilisation level, recover fixed costs and curtail financial losses. With coal prices unlikely to enter a structural uptrend in the near future, the damage to Tata Power can be limited, Buddhadev adds.
The third option looks plausible if the companies contain the financial losses at these plants. But can that be achieved? And if the plants break even, are investors prepared to live with zero returns from one of the large investments these companies made? In the midst of so much uncertainty, no wonder investors made a beeline for the exits.


---
How To Maintain Your House Rent Allowance (HRA) Exemption
MMNN:11 April 2017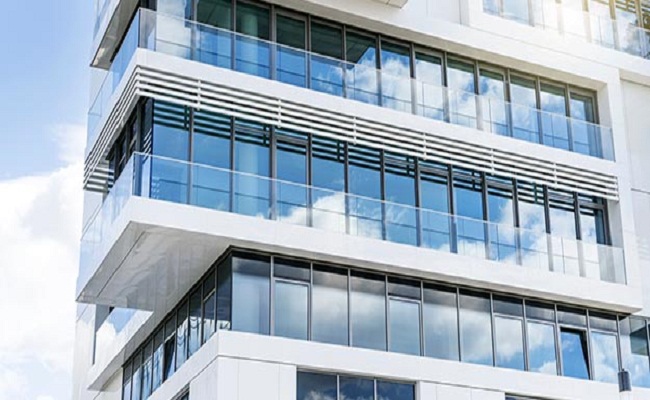 Now salaried class taxpayers cannot claim house rent allowance or HRA exemption on the basis of fake rent receipts in name of their mother, father, wife or any other close relative. The Income Tax Department may disallow fake HRA exemptions on basis of guidelines recently issued by the Mumbai ITAT (Income Tax Appellate Tribunal). Now onwards, such taxpayers may have to keep other documents to substantiate payment of rent to claim HRA exemption.
HRA exemption
Many salaried class taxpayers claim exemption of house rent allowance (HRA) by furnishing fake rent receipts - in the name of their mother, father, wife or any other close relative - to their employer. Till now, there was no guidance available with the Income Tax Department to deal with such cases and taxpayers firmly believed that only rent receipt was sufficient proof to show genuineness of rental payments. Taxpayers make such sham transactions with the sole intention of claiming HRA exemption in order to reduce tax liability.
Problems taxpayers can face
Now, salaried class taxpayers which were claiming HRA exemption on the basis of fake rent receipts may find it difficult to claim the exemption. Recently, the Mumbai ITAT issued guidelines for income tax officials to deal with such cases.
In a case, a woman working as senior finance and accounts executive had claimed an HRA exemption of Rs. 7,31,640 for Assessment Years 2009-10 to 2011-12. She also owned a 2 BHK house, jointly owned by her with her husband.
She was showing payment of rent to her mother for residential purposes. She did not produce any evidence except rent receipts to substantiate that there was actual hiring of premises. Her claim was disallowed by the Assessing Officer and the CIT(A).
On further appeal, the Mumbai tribunal disallowed her claim of HRA exemption on the ground that there were no evidences available to substantiate hiring of premises except the rent receipt. The taxpayer could not produce any evidence to substantiate rental payments such as leave and license agreement, letter to society intimating about tenancy, payment through bank, electricity bill and water bill payments etc. It also said "the taxpayer was staying in her own flat with her husband which is emanating from ration card, bank statement and return of income. The mother of assessee also did not file any income-tax return since last six assessment years and said rental income was not brought to tax in the hands of mother of assesse."
Procedure to follow
You should have evidence of your actual stay at residential house of your mother, father, wife etc. (viz. close relative). You can enter into a rent agreement for this purpose. You may also keep a copy of any other correspondence through email wherein there is consent of your relative to let out the house in your favour.
It is difficult to substantiate rental payments made in cash. So, it's better to pay house rent to your close relative through transfer of money in his or her bank account.
If you are making rental payments which will be taxable in the hands of your close relative, make sure that he or she files income tax return (ITR) and shows such rental receipts in that return of income.
Married women cannot claim HRA exemption by showing rental payments to their mother when actually living with husband and daughter in another house.
It may happen that the addresses mentioned in your ration card, bank statement and return of income do not match with the recorded address of your rented premises. In that case, you will be in trouble as now the Income Tax Department may scrutinize such cases. Such a probe may indicate that you are living in another house in the same city as you rented premises.
You cannot claim HRA exemption if you have own house in the same city wherein your rented house is situated. It is difficult to prove the necessity of new rental house when you already have one house at your disposal.
You can claim HRA exemption if your rented house is situated in the same city where you work but your own house is outside that city. For example, suppose Mr A is working in Delhi and claiming HRA exemption for rented premises the tax officer cannot disallow such claim if his own house in situated outside Delhi.
You will have to ensure that your rental payments do not exceed the market value of similar property in your vicinity. Suppose you are paying a rent of around Rs. 40,000 for a 1 BHK house in Delhi, it clearly shows that it is a sham transaction. The income tax officer may disallow HRA exemption in such a case.
If you are staying in any flat of society of your relative, make sure to intimate the secretary of society about your tenancy.
If you are claiming tax deduction for EMI of home loan in your income tax return, do not claim exemption of HRA. However, you can claim both the deductions simultaneously if your own house is not in the same city in which you are working and you have taken rented accommodation in the same city where you are working.


---
Flipkart raising $1.4 bn from Microsoft, Tencent, eBay shows Indian e-commerce is going strong
MMNN:10 April 2017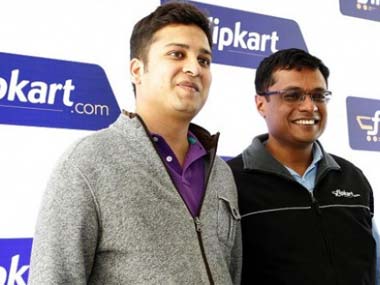 India's first and largest home-grown e-commerce player has moved to the centrestage with a funding of $1.4 billion from Tencent, eBay and Microsoft.
The transaction values Flipkart at $11.6 billion. This comes at a time when investors, concerned over the profitability and rising competition, are marking down the company's valuation. In February, Morgan Stanley mutual fund had marked down the valuation of the company for the fifth time to around $5.37 billion. Compare this with the $15 billion value the company commanded in 2015.
The latest round of funding has been viewed with much positivity by the trade primarily because many expect this to help the company get wings to soar and take on deep-pocketed Amazon.
The funding only shows that the ecommerce story in India is going strong and that there is market growth in the sector, said Paula Mariwala, partner, Seedfund and co-founder, Stanford Angels. "What did not work was the economics of acquiring customers and customer services. This development shows that the fundamentals of the growth story is intact and ecommerce continues to be a solution for products, consumers and marketers who want to reach out to consumers," said Mariwala. The funding only goes on to prove that the promise held out by the sector still holds true, she added.
The sector is ripe for correction and funding of this kind will buoy the sagging sector which is seeing many players bleeding on account of intense competition and the discounts game to attract customers. "The sector is right for course correction be it in furniture, food delivery or digital wallets. There are too many players across segments in the e-commerce space and it is time for the stronger players to consolidate their position with mergers and then becoming a stronger contender," says Arvind Singhal, chairman and managing director of Technopak Advisors, a retail industry consulting firm.
When one player dominates the market and the others are struggling to survive, it does not bode well for the industry per se and also the consumers, says an analyst.
The government has given a fillip to digital payments post-demonetisation which has further helped the ecommerce sector. People are adopting the digital medium faster than ever. The India story has got stronger with a large number of people using the Unified Payments Interface (UPI) platform developed by the National Payments Corporation of India. All this will only help ecommerce players to penetrate deeper into the market.
Under these circumstances, when a home-grown player like Flipkart gets a helping hand, it is a win-win situation for the company and its investors. "I don't think Flipkart qualifies to be called a home-grown player any more," said an analyst, pointing out to the fact that not just Flipkart but most ecommerce players are no longer run by the promoters but the investors who are keen on growth and not in a hurry to exit the market.
By the end of this year, more consolidations in the e-commerce sector is expected. "Consolidation is one solution to growth. It is happening all across the country," said Anil Talreja ,Partner, Deloitte Haskins & Sells. He said, in the ecommerce sector, there is always an issue with regard to startups and sustainability. If you are not in a position to sustain yourself and get a helping hand and subsume into that, it is a way to growth, he said.
According to another analyst, the biggest asset in the space is connect with customers. In this case, Flipkart is a company with this asset already. "The funders are willing to pump in money so as to enlarge the customer base and get loyal ones on board," the analyst said.
However, Singhal points out the development proves the sector has enough space for more than large players. "People have been speculating on the demise of Flipkart or its merger with partners not of its liking. This funding only goes to show that there is space for more players in the market," said Singhal.
What is curious about the Flipkart deal is its buying out eBay's India operation while the latter makes an investment in Flipkart. eBay, a first mover in the category, had lost much of its sheen and was not in the race at all for some years now. "It has had a face-saver with its buy-out by Flipkart and also by making an investment in Flipkart," said Mariwala.


---
With demands not yet met, petrol pumps threatens to take off every Sunday
MMNN:10 April 2017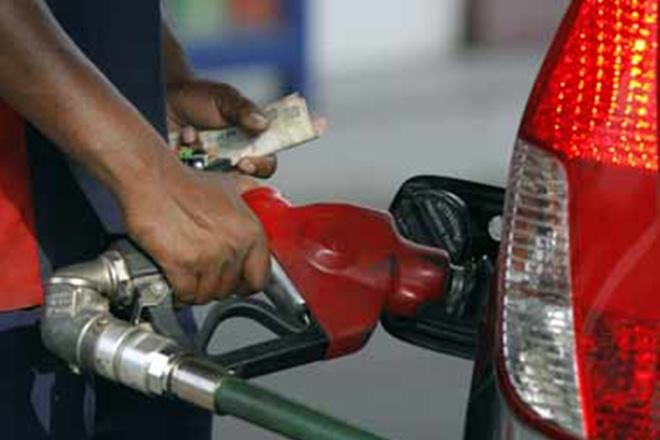 With the government yet to decide on their demand for higher commission, the petrol pump owners have threatened to take off every Sunday. As per the report 'The Times of India' the petrol pump owners have also threatened to observe May 10 as 'No Purchase Day'.
In January, amid tussle between banks and petrol pumps, the central government had declared that the pump dealers and customers would not have to pay transaction cost after owners of petrol pump owners threatened to stop taking cards. A day before, the associations had threatened of not accepting debit or credit cards, even though there was no such notifications from the Reserve Bank of India on the matter.
Speaking to reporters, one of the petrol pump owners had said that for each payment on credit cards, the banks charged 1 percent. Speaking to reporters, Delhi Petrol Dealers Association president Anurag Narain had said that banks had levied a fee of 1 percent, due to which petrol pumps have an option but to stop EDC machines from operating.
The pump owners, who were not willing to pay such a huge amount, had voiced their concern in public and had promised to retaliate in kind against these banks. Some banks like ICICI Bank had however late on Sunday announced they had not issued any such orders and were not imposing any such charge.
Coming in their support, the Tamil Nadu Petroleum Dealers Association had also said it received a notice from banks saying that a Merchant Discount Rate of one percent will be taxed on all transactions done at the retail fuel outlets.
In a response to this, the associations had announced to stop digital payment for fuel on the day. Later in the night, the announcement was taken back, following intervention by authorities.


---
25% of Indian youth willing to deal in cash to help businesses survive
MMNN:6 April 2017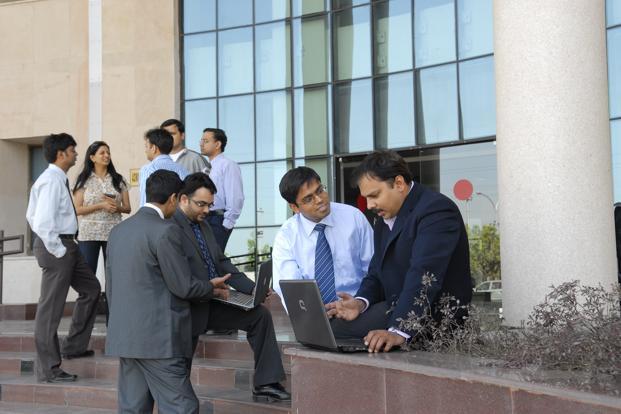 Demonetisation, which aimed at hitting out at the cash element in the economy to curb corruption and black money, has had a mixed impact, according to the EY Fraud Survey 2017.
While a majority of the respondents in EY's Europe, Middle East, India and Africa (EMEIA) Fraud Survey support the stance taken by the regulators and the government to curb corruption and bribery, the youth is still willing to make payments in cash to help their businesses survive.
"One of out of every four of generation Y (25-34 years old) could justify offering cash payments to win or retain business," said the EY survey.
The survey was conducted between November 2016 and January 2017, the period when India was going through the demonetisation exercise to reduce the cash element in the economy.
A huge 73% of youth feels that unethical action can be justified to help a business survive, adds the EY survey.
Unethical behaviour at the workplace has become a serious concern for corporate India as employees refuse to report fraud, bribery and corruption to enhance career prospects, the report suggests.
"There is also a general sense in youth that their colleagues are willing to act unethically to better their careers," said Arpinder Singh, partner and national leader, Fraud Investigation & Dispute Services, Ernst & Young LLP.
"To my mind this kind of tendency stems from the deep rooted belief that corruption is part of the society. But, this needs to stop, as they are our future leaders. If companies do not take action now to combat unethical conduct at all levels of their organizations, such behaviours may increase in the future," he adds.
The Ey survey identified three reasons to justify unethical behaviour-uncertainties in the business environment, augmenting pressure to meet financial targets and aspirations to achieve unprecedented career growth.
As many as 41% of employees in India are ready to act unethically to enhance their own career, while 13% are prepared to provide false information to improve their career or pay, according to the India findings of the survey.
30% of Indian employees are ready to book revenues earlier than they should in order to meet financial targets, while 16% would deliberately mis-state their company's financial performance to meet financial targets.
Singh said these tendencies can be tackled by mentoring, coaching and monitoring.
"Monitoring also throws up another debate that is on 'privacy'," says Singh.
Companies generally take to checking emails, call records, tracking social media profile as monitoring tools. 89% of people surveyed by EY consider this as a breach of privacy.
"There needs to be a clear policy, to what extent a company can monitor," Singh said.
While Indians still consider corruption as normal and India is ranked at number 79 in global corruption perceptions index, Indians have taken regulatory scrutiny in their stride.
"Overall 28% of our respondents believe that regulation has had a positive impact on ethical standards in their company, increasing from 24% in 2015," said the EY audit.
77% of respondents also feel that prosecuting individuals will improve ethical behaviour.
52% said that regulatory activity has had a positive impact within the company and industry.
A huge 79% of participants in India said that prosecuting individuals would help deter fraud, bribery and corruption, while 78% said that bribery and corruption is widespread, compared to 51% globally. Strikingly 68% of the youth or millennials also believe the company management would engage in unethical behaviour to help a business survive.
---
Initials, punctuations on PAN card make linking with Aadhaar a pain
MMNN:6 April 2017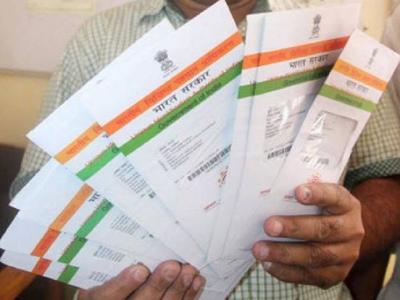 K Venkatesh never thought the initial in his name would put him in a spot over filing his tax returns. When his PAN card could not be linked to his Aadhaar card, the Chennai-based banker consulted his accountant who discovered the problem: Venkatesh's initial 'K' was expanded as Krishnaswamy, his father's name, in the Aadhaar database. The system wouldn't accept the 'mismatch', leaving Venkatesh at his wits' end.
Millions of people across the country could be facing the problem as the government insists on linking the two accounts by July 31, a prerequisite to filing tax returns. And with manual intervention not possible to rectify even minor differences, chartered accountants are flooded with SOS messages.
For college lecturer Eugiene D'Silva, the chartered accountant was of no help. This is because the Aadhaar database does not recognise special characters such as an apostrophe while the PAN card does. In the same boat is K S Srinivas, whose PAN card details have full stops between his initials while the Aadhaar card doesn't. "It would be impossible for us to change our names on the PAN card as it would mean having to change several other documents, will have to inform my banks, submit fresh KYC documents for three bank accounts, one demat account, and inform the insurance companies. It's a nightmare," says Srinivas.
Chartered accountants and lawyers feel that the government should enable manual intervention for linkage, particularly in the case of such minor discrepancies. "The government should form a special cell," says Pankaj Dharamshi, a CA in Bengaluru. "Many of my clients have been having PAN cards for 15-25 years. Now getting a new PAN card and updating all other docu ments would be impossible.It's better to correct the details in the Aadhaar database."
People can look up their name in the PAN database by doing a mock self-tax assessment or with their registered user ID or through their linked bank account.Once they get the name as entered in the records, they can ensure that the Aadhar data matches.
Activists are angry."This is threatening to turn taxpayers into defaulters," says Gopal Krishna of Citizens Forum for Civic Liberties, New Delhi. For those still struggling to figure out how to file tax returns, a former chief justice of the Madras high court has this piece of advice: "File the returns by speed post and attach a copy of the recent Supreme Court order. There is no way they can refuse your IT returns. In fact, the Income Tax Act has provisions that allow you to file income tax even without a PAN card."
---
Fake rent receipt won't help you lower tax burden anymore
MMNN:5 April 2017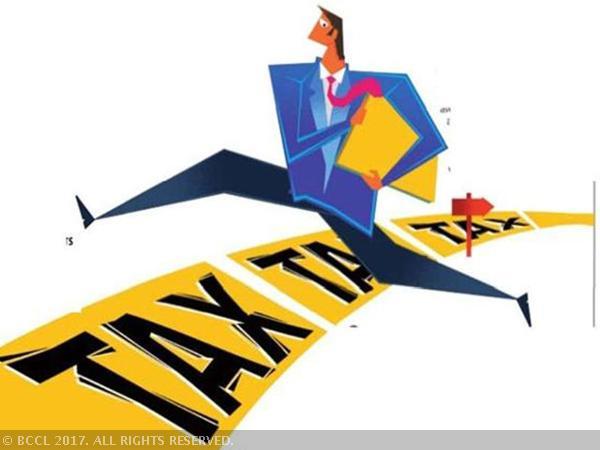 For as long as anyone can remember, producing fake property rent receipt, often from parents and relatives, has been an easy way to lower tax burden.
Such cavalier disregard for tax rule was overlooked by most employers as well as taxman, who possibly felt it was a minor transgression. Perhaps, not anymore.
The income tax department now has good reason to insist on proof from the tax payer showing that he is indeed a genuine tenant, staying in the property in question.
A salaried employee receiving 'house rent allowance' from the employer could escape paying tax on at least 60% of this amount by generating sham rent receipt.
However, according to a recent tribunal ruling, the assessing officer can now demand proof - such as leave and licence agreement, letter to the housing co-operative society informing about the tenancy, electricity bill, water bill etc. - in allowing a lower taxable income as computed by a salaried employee.
"The ITAT (Income Tax Appellate Tribunal) ruling has now laid down the criteria for the assessing officer to consider the claim of a salaried employee and if necessary question its justification. This will put the onus on the salaried class to follow the rules in availing the tax rebate," said Dilip Lakhani, senior tax advisor, Deloitte Haskins & Sells LLP.
Understandably, none of the required documents are available with salaried employees submitting fake rent receipts. There may not be any actual rent outflow from the person as he may be staying in his family home and collecting a receipt signed by his father. Even if a person is a genuine tenant, the amount mentioned in the receipt may be more than what's paid. This will not pose a problem if the person receiving the rent is outside the tax net. There are several instances where a person may be staying separately but claiming to pay rent to a relative owning another property in the same city; or, one of member of the family claiming a loan repayment deduction while another submitting a false rent receipt to evade tax.
Given the widespread practice of paying tax on only a small slice of HRA, it's unclear how far tax officials would go in questioning such claims and pinning down salaried employees.
However, ITAT Mumbai's decision to strike down the HRA exemption claim of a salaried individual for rent paid to her mother could set a precedent.
"Technology and stricter reporting system may make it easier for the (income tax) department. For instance, there was a time when many never bothered to pay tax on interest earned from bank fixed deposits. Today, it's almost impossible. In case of HRA exemption, the assessing officer may crosscheck whether the address mentioned in the ITR form is the same as the property on which rent is paid," said a tax officer.
The Tribunal ruling comes a few months after the government's decision to cap the loss on property bought with borrowed money. Till now, a person paying an interest of, say, Rs 3 lakh on a loan (he took to buy the property) and earning Rs 1.2 lakh as rent could show the difference of Rs 1.8 lakh as 'loss' and set it off against salary income to pay lower tax.
In the last Union budget it was laid down that such losses for an individual tax payer cannot exceed Rs 2 lakh.
---
SBI hikes transaction charges; customers decide to boycott bank on April 6
MMNN:5 April 2017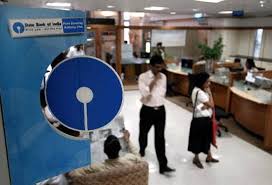 After five years, the country's largest lender State Bank of India has decided to raise charges on various transactions through ATMs.
Some SBI customers have taken to social media to protest the hikes and called for a "no transaction day" on April 6.
They are also sharing the a text message calling for the boycott on April 6 and subsequent protests on April 24- April 26, if the bank does not remove the charges.
SBI has implemented a new list of rules for millions of its customers across India. Right from the introduction of an increased minimum balance to various new transaction charges. The new changes have been implemented from April 1.
Even customers of the six new banks that merged with SBI will have to follow this new list of rules. With the central bank introducing these new charges, there is a high probablity that other private sector banks will follow the suit and increase their banking charges.
The move came after private banks like ICICI, HDFC and Axis bank announced similar changes.
Banks including HDFC Bank, ICICI Bank and Axis Bank began charging a minimum amount of Rs 150 per transaction for cash deposits and withdrawals beyond four free transactions in a month.
The charges would apply to savings as well as salary accounts effective from last month.
---
WhatsApp Considers Foray Into Digital Payments With India Launch
MMNN:4 April 2017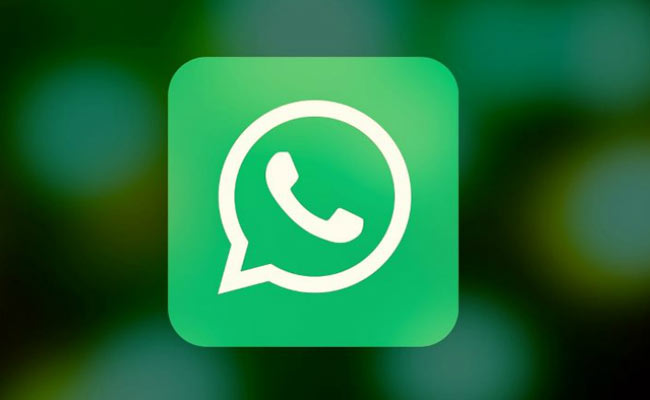 Instant messaging app WhatsApp, owned by Facebook Inc, is mulling a foray into digital payment services in India, its first such offering globally, and has advertised to hire a digital transactions lead in the country. A WhatsApp move into digital payments in India, its biggest market that is home to 200 million of its billion plus global users, would replicate similar moves by messaging apps like Tencent Holdings Ltd's WeChat in China. WhatsApp is working to launch person-to-person payments in India in the next six months, news website The Ken reported earlier on Tuesday, citing unnamed sources.
A job advertisement on WhatsApp's website said it was looking for a candidate with a technical and financial background - who understands the Unified Payments Interface (UPI) and the BHIM payments app that enable money transfers and merchant payments using mobile numbers - to be its digital transactions lead for the country.
"India is an important country for WhatsApp, and we're understanding how we can contribute more to the vision of Digital India," a WhatsApp spokesman said, referring to a flagship government programme that aims to boost the use of Internet-based services in the country.
"We're exploring how we might work with companies that share this vision and continuing to listen closely to feedback from our users," the spokesman said, declining to elaborate further.
Digital transactions in India have surged after Prime Minister Narendra Modi's shock ban of Rs. 500 and Rs. 1,000 bank notes in November last year that accounted for more than 80 per cent of the country's currency in circulation at the time.
In February, WhatsApp co-founder Brian Acton had told local media that the app was in early stages of investigating digital payments in the country and that he had talked to the Indian government about the matter.
Just last week, Swedish communications app Truecaller, which has a large user base in India, started a mobile payment service in the country based on the UPI platform.
---
Another new note, this time for Rs 200, from RBI on its way?
MMNN:4 April 2017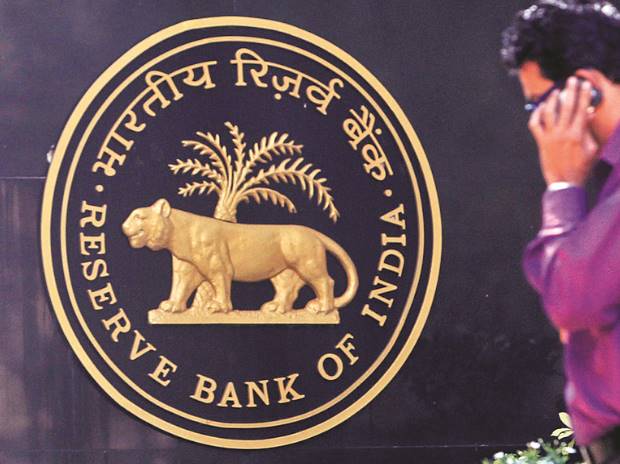 Are you tired of receiving higher denominations of Rs 2,000 and Rs 500 notes? Or are you still grappling under the effects of demonetisation where Rs 100 notes are a rare sight at Automated teller machines (ATMs)? Worry no more -The Reserve Bank of India (RBI) has cleared a proposal to inject Rs 200 notes around June, 2017.
The development comes after anonymous sources revealed that the decision was taken at the RBI board meeting in March, Live Mint reported.
The move comes against the backdrop of government's aim to rework the Indian monetary system. An RBI spokesperson declined to comment.
Even though the RBI lifted all cash withdrawal caps from ATM and banks on March 13, 2017, operators say there is a dearth of lower denomination banknotes.
The RBI board has 14 members, including Urjit Patel, four deputy governors, Economic Affairs Secretary Shaktikanta Das.
Narendra Modi government's surprise move on November 8 to scrap Rs 500 and Rs 1,000 notes has posed some temporary trouble for consumers in a cash-dominant economy like India, putting 86 per cent of the currency out of circulation.
RBI Governor Urjit Patel later announced that Rs 4 lakh crore (19.1 billion notes) had been injected into the system. As on 24 March, currency in circulation was Rs 13.12 trillion, the reported added.
Even by a conservative estimate, there was a minimum of Rs 2.5 lakh crore excess cash before November 8, 2016 in financial transactions, it said.
The process of demonetisation has opened up huge potential for digital channels. PoS machines, m-wallets and mobile banking are the major available channels for digital transactions.
There has been an increase of 584 per cent in digital transactions done through the Unified Payments Interface (UPI) since demonetisation in November last year.
The government is also keen to increase transactions through digital payment methods to 25 billion this year to reduce black money and fight shadow economy.
---
Infosys Defends Raise For COO That Narayana Murthy Objects To
MMNN:3 April 2017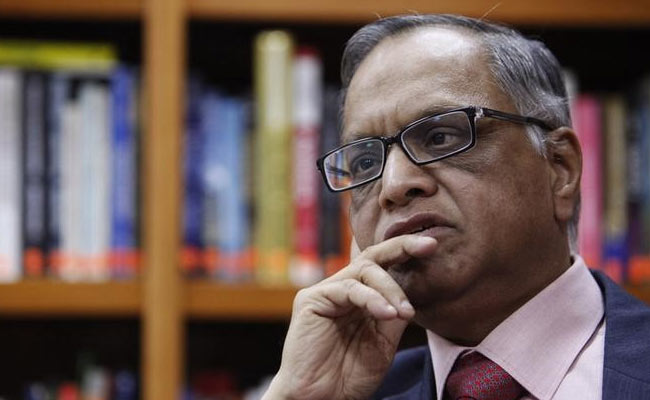 The dispute between founders and board of India's second largest software services company Infosys Ltd over governance issues spilled into the public again as founder Narayana Murthy criticized a salary hike given to Chief Operating Officer Pravin Rao. Infosys responded by stating that Mr Rao's "compensation revision reflects the philosophy of aligning the interests of our leadership team to long term shareholder interests."
Here are the 10 latest developments in this story
In a letter, Mr Murthy described the raise for the COO, sanctioned in February this year, as "grossly unfair to the majority of the Infosys employees."
"The impact of such a decision will likely erode the trust and faith of the employees in the management and the board," said Mr Murthy in a letter that has been published in full.
The company's founders, who still own 12.75 percent of the group, had earlier questioned the pay rise granted to chief executive Vishal Sikka and also the size of severance payouts given to others, including former finance head Rajiv Bansal.
According to a stock exchange filing by the company, only 24 percent of promoter votes cast voted in favour of a resolution seeking a 35 percent rise in the COO's compensation, while the rest of the voters abstained.
The new conflict comes after the company in February reassured investors and analysts it was not being distracted by a dispute with its founders over how the company was being managed.
"Giving nearly 60 percent to 70 percent increase in compensation for a top level person (even including performance-based variable pay) when the compensation for most of the employees in the company was increased by just 6 percent to 8 percent is, in my opinion, not proper. This is grossly unfair to the majority of the Infosys employees..." wrote Mr Murthy.
Mr Murthy referred in detail to "compassionate capitalism", stating that without it, "this country cannot create jobs and solve the problem of poverty. Experts tell me that capitalism may come to an end in the not-so-distant future if the current corporate leaders do not heed this advice in India. "
Referring to the decision on Mr Rao's raise, he said that "No previous resolution in the history of the company has received such a low approval."
In February, Infosys Board Chairman R Seshasayee defended the pay rise for CEO Vishal Sikka, and said that he enjoys the board's complete confidence.
Today, Dr Sikka said that the COO's revised compensation "as with several of our senior leadership team, is focused on making Infosys more competitive, is benchmarked against peers, is critical for us to retain key talent and aligns the long term interests of our leadership team with that of our shareholders."
Infosys will announce its March quarter earnings on April 13. Analysts will be looking forward to comment from the company's management on the fresh issues raised by Mr Murthy. Infosys shares fell today by 1.3 percent. Shares of IT companies have underperformed in the March quarter in part because of concerns over changed US rules for H-1B visas. The US accounts for 60 per cent of Indian IT's exports. So a rise of the Indian currency against the dollar hurts the earnings of large Indian IT firms.
---
SBI reduces its base rate by 15 bps
MMNN:3 April 2017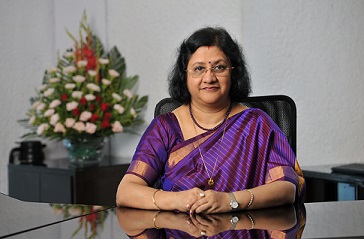 The State Bank of India reduced its base rate by 15 basis points to 9.10 per cent with effect from April 1, 2017. This move of India's largest lender brought joy to customers who had raised loans before April 1, 2016. Earlier, the base rate was 9.25 percent.
However, the marginal cost-based lending rate (MCLR) of the bank remained unchanged. Whereas the six-month MCLR rate stood at 7.95 percent, and the three-year rate stood at 8.15 percent.
Meanwhile, India's largest lender also created the largest database with 500 million users and 740 million accounts post its merger with five associate banks and Bharatiya Mahila Bank on April 3, 2017.
Stock View:
State Bank of India ended at Rs 293.15, up by Rs 0.55 or 0.19% from its previous closing of Rs 292.6 on the BSE.
The scrip opened at Rs 294.3 and touched a high and low of Rs 295.5 and Rs 291.5 respectively. A total of 11587493(NSE+BSE) shares were traded on the counter. The current market cap of the company is Rs 233304.74 crore.
The BSE group 'A' stock of face value Rs 1 touched a 52 week high of Rs 294.25 on 31-Mar-2017 and a 52 week low of Rs 166.6 on 24-May-2016. Last one week high and low of the scrip stood at Rs 294.25 and Rs 275.3 respectively.
The promoters holding in the company stood at 61.23 % while Institutions and Non-Institutions held 27.78 % and 9.4 % respectively.
The stock traded above its 50 DMA.
---
PPF, Kisan Vikas Patra interest rates to fall from 1 April, it's time to consider bolder investment options
MMNN:31 March 2017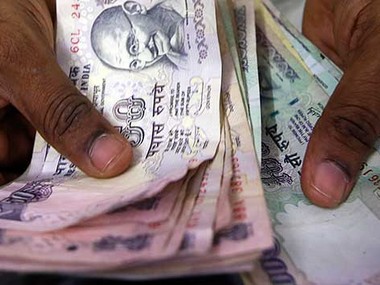 The government today cut interest rate on small savings schemes such as PPF (public provident fund), Kisan Vikas Patra and Sukanya Samridhhi Savings Scheme by 10 bps or 0.1 percent. The new rates are applicable for April-June quarter. This will have a marginal impact on investors who depend on interests income from small saving schemes. For instance, if you had invested Rs 1 lakh, you would have earlier got an interest of Rs 8,000 per annum when the rate was at 8 percent. In the reduced interest rate scenario, you now stand to get Rs 7,900 per annum at 7.9 percent. The move is in keeping with the government's decision to reduce small savings rates to align with the rates in the economy. Currently, one-year bank fixed deposits rates are hovering in the range of 6.50-7.00 percent.
In general, interest rates are on a downward curve, with bank deposit rates too falling in last few months owing to liquidity gush post the demonetisation move.
The question is how should savers adjust in a falling interest rate scenario.
Here is what financial planners have to advise in a falling interest rate regime:
Invest in debt mutual fund:
According to Suresh Sadagopan, founder of Ladder7 Financial Advisories - a specialist financial planning firm, the latest cut in small savings rate is a very minute adjustment. But the options for savers in such a scenario are limited. "We will have to learn to live in this scenario," he says.
His advise is to consider investing in debt mutual funds. "FDs and other small saving schemes are treated as income from taxation point of view and savers will have to pay complete tax on it. In debt mutual fund schemes, investing in it for three years or more is considered as long-term capital gains. Effective tax incidents will be three to four percent then." The debt funds become attractive from a taxation point of view.
Look for equities and real estate:
Bhargavi Sridharan, founder, Finmintra (www.finmintra.com), an online investment services firm, feels that rates will fall further as the government wants to boost investments. Many infra projects are in limbo and 80 percent of them are dependent on debt. A small reduction in rates changes the economics, said Sridharan. She thinks that with the government being pro business, pro economy and pro growth, it is bound to encourage this climate by cutting interests.
Sridharan suggests that with equity markets on a strong footing over the past four to six months, investment in equity market-related instruments could be a better option in a falling interest rate scenario.
"Equities are always a better option when interest rates are falling. However, i feel interest rates will go down further and it is better to lock one's money in fixed deposits for a year to a year and a half period. I would consider that a better option even now," she says.
Another choice is to invest in housing. Prices are stable now and that would be a good option, Sridharan says. Due to demonetisation exercise, interest rates are falling, and with the government pushing for for clean investment, investing in real estate is a good option, reiterates Sridharan.
Consider investing in bonds, debentures:
The common refrain from small savers is that they do not understand financial instruments beyond fixed deposits, life insurance policies and post office savings. That is something that has to be remedied soon, says Pankaj Mathpal, Managing Director, Optima Money Managers Pvt Ltd. Financial literacy is a must in the times we are living in and in the future, said Mathpal.
He advises that an option for small savers should now be to consider investing in bonds and debentures. "Another option is mutual funds. Though bonds and debt are better instruments and can't be compared with equity schemes, small savers should now step forward and invest in it and also look at G-Sec funds and debt-oriented mutual funds."
---
Centre notifies simplified one-page ITR form; e-filing to start
MMNN:31 March 2017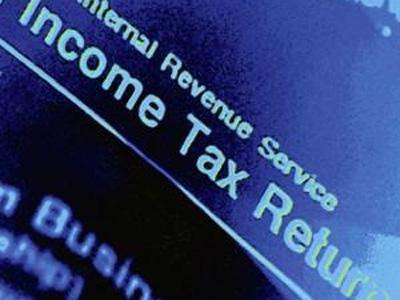 The government on Friday notified a simpler, one-page form for filing income tax returns while making it mandatory to quote Aadhaar number and disclose bank deposits of more than Rs 2 lakh post-demonetisation.
The Income Tax Return Form-1 (Sahaj) will replace the 7-page form, removing a plethora of columns on deductions from income claimed.
Sahaj can be filed by an individual having income of up to Rs 50 lakh from salary, house property and interest.
Currently, SAHAJ (ITR 1) is filed by salaried employees and ITR 2 by individuals and HUFs whose income does not include income from business.
The government has done away with form ITR 2A (used by individuals & HUFs not having income from business or profession and capital gains and by those who do not hold foreign assets).
Sahaj makes quoting of 12-digit biometric identifier Aadhaar number mandatory along with Permanent Account Number (PAN) and also seeks details of cash in excess of Rs 2 lakh that was deposited in bank accounts in the 50-day post-demonetisation window.
ITR 2 and ITR 3 have a Schedule AL requiring assessees to declare their assets and liabilities at the end of the fiscal.
Only six crore out of 29 crore persons having PAN file income tax returns at present.
The e-filing facility for ITR-1 is enabled from April 1 and ITRs can be filed till the stipulated deadline of July 31.
While the old ITR form too had column to quote Aadhaar, the government has through an amendment to the Income Tax Act this week made quoting it mandatory.
"The Central Board of Direct Taxes has notified Income- tax Return Forms (ITR Forms) for the Assessment Year 2017-18. One of the major reforms made in the notified ITR Forms is the designing of a one page simplified ITR Form-1 (Sahaj)," CBDT said in a statement.
In the new form, parts relating to tax computation and deductions have been rationalised and simplified for easy compliance.
Besides personal details, an income tax filer needs to disclose only his income from salary or pension, one house property and other sources like interest. Thereafter, deduction claims are to be stated, followed by computation of taxable income.
Bank details are to be filled in the column following that. Details of advance tax, self-assessment tax payments and tax deducted at source come next.
In the column for providing bank details, cash deposited in excess of Rs 2 lakh during November 9 to December 30, 2016 has to be mentioned.
The rationalised ITR will "reduce the compliance burden to a significant extent on the individual tax payer," the CBDT said, adding that the move would benefit more than two crore tax-payers who will be eligible to file their return of income in this simplified Form.
Instead of 20 columns of deductions in the old form, only four deductions claims in respect of Section 80C, 80D, 80G and 80TTA need to be filled.
"Simultaneously, the number of ITR Forms have been reduced from the existing nine to seven forms. The existing ITR Forms ITR-2, ITR-2A and ITR-3 have been rationalised and a single ITR-2 has been notified in place of these three forms," it said.
Consequently, ITR-4 and ITR-4S (Sugam) have been renumbered as ITR-3 and ITR-4 (Sugam) respectively.
There will be no change in the manner of filing of ITR Forms and all the returns are to be filed electronically.
However, where return is furnished in ITR-1 (Sahaj) or ITR-4 (Sugam), an individual of the age of 80 years or more, an individual or HUF whose income does not exceed Rs 5 lakh and who has not claimed any refund in the return of income, have an option to file return in paper form.
At the time of filing the form, the taxpayer has to fill in PAN, Aadhaar number, personal information and information on taxes paid. TDS will be auto-filled in the form.
Post-July 1, as per amendments to the Finance Bill 2017 as passed by the Lok Sabha, it would become mandatory for an assessee to provide the Aadhaar number or the number showing that he has applied for Aadhaar in the ITR.
Also ITR 4 (filed by Individuals & HUFs having income from a proprietary business or profession) will now be known as 'Sugam' and ITR-4S will be substituted.
"Going forward for AY 2017-18, the benefit of using the simplest ITR form i.e. ITR-Sahaj shall not be available to the following category of taxpayers: those earning total income of more than Rs 50 Lakh, those earning dividend income of more than Rs 10 lakh and those whose total income includes cash credits, unexplained investments, unexplained money etc," said Nangia & Co Partner Suraj Nangia.
Similarly, ITR 4 (Sugam) cannot be used by the following category of taxpayers -- those earning dividend income of more than Rs 10 lakh, those whose total income includes cash credits, unexplained investments, unexplained money etc.
"Owing to the aforesaid changes, taxpayers earning income for these sources will have to file a more detailed form containing disclosure in respect of their assets and liabilities, bank accounts etc," Nangia said.
---
Telecom Ministry Rules Out Special Treatment for Vodafone-Idea Post-Merger
MMNN:30 March 2017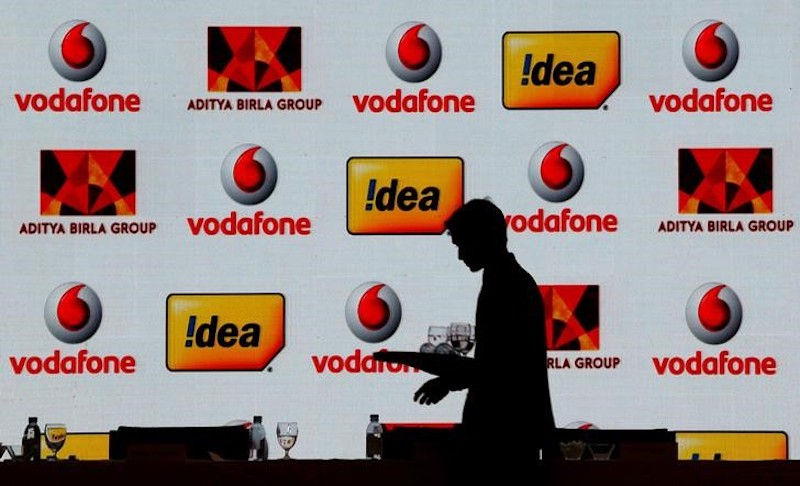 Vodafone and Idea Cellular will not get any special treatment post-merger and the combined entity will have to comply with existing rules on revenue, subscriber and spectrum caps, government said on Thursday.
Telecom Minister Manoj Sinha asserted that the ministry will work with sectoral regulator TRAI to ensure policies are in place that balance consumer interest with the financial health of the sector.
On Vodafone and Idea Cellular merger - which is set to create India's largest telecom operator displacing Bharti Airtel from its current pole position - the Minister said if the merging entities do not adhere to the rules, they would not be allowed to proceed.
"They have to comply," he told reporters on the sidelines of an event to release commemorative postage stamp on Cub Scouts.
Asked if there would be any special consideration for the mega merger, the Minister said, "No, nothing".
Telecom analysts have been flagging certain hurdles in the deal, including breach of revenue market share, subscriber and spectrum caps in five markets.
"There are already parameters in place...that in the next one year, if your revenue or subscriber numbers are more (than the permitted ceiling) they will have to reduce...they will have to comply," Sinha said.
He said there is no danger of cartelisation in the sector despite the ongoing consolidation, given that each service area will still have 5-6 players post the M&A phase. Also, guidelines are in place to ensure that a single operator does not have a dominant position.
---
Prime Minister Narendra Modi's dream project Udan rolled out
MMNN:30 March 2017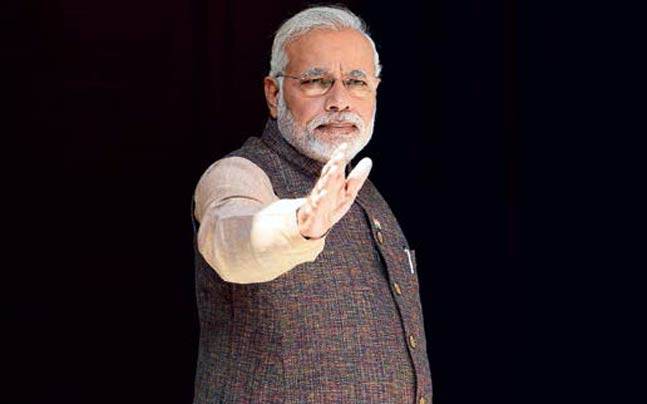 13 airports in tier 2 cities that had to wait for days to see a flight touchdown or take off will witness regular air traffic, all thanks to Udan.
Aviation Secretary RN Choubey who has been spearheading this project said, "Air India has got 15 routes, Spice Jet has got 11, Turbo 18, Air Deccan 34 and Air Odisha has got 50 routes". Apart from the 13 lesser known airports, 43 airports too will be part of this project.
Aviation Minister Gajapathi Raju said, "Within 4-6 months, all these new regional flights will become operational. UDAN will have a positive effect on the economy, in terms of employment and investment," he added.
Rajus' deputy Jayant Sinha said, "205 crore will be needed for subsidy to implement this".
Interestingly, nearly 50% of the seats on Udan flights will cost Rs 2500 and the subsidy will be borne by passengers from whom a nominal amount will be charged every time they fly.
Some of the routes under Udan flights will cover are Bhatinda- Delhi, Gwalior-Indore, Gwalior-Lucknow, Pathankot-Delhi, Agra-Jaipur, Diu-Surat, Jamnagar-Ahmedabad, Kanpur-Varanasi, Pondicherry- Chennai and Bilaspur-Raipur.
India launched the Regional Connectivity Scheme to get more people flying in what is already the world's fastest growing aviation market.
Under Udan that has been touted as Prime Minister Modi's pet project, the government has capped fares and is offering incentives to attract airlines to fly on offbeat routes.
---
BS-III exit: Rajiv Bajaj cheers SC verdict, says 'A just cause never fails'
MMNN:29 March 2017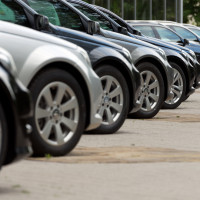 The Supreme Court of India has given a clear message that public health is important, said environmentalist Sunita Narian commenting on the apex court's order banning sale and registration of BS-III vehicles.
However, there is leeway for those who have bought vehicles before March 31 and can register the vehicles by providing the proof of sale.
Speaking to CNBC-TV18, Narian pointed out that companies instead of making BS-IV compliant vehicles continued with BS-III, which causes 80 percent more pollution than BS-IV vehicles.
Standing away from the crowd, Rajiv Bajaj of Bajaj Auto, who was batting for the ban of BS-III vehicles, said that it is the right thing for our children.
Bajaj had earlier talked about the issue of data integrity and that few companies were misleading the SC with a lesser number of inventory. He said that the damage to some of the auto companies could be more than it was anticipated.
Also, companies like Tata Motors and Mahindra that do not have an overseas market for their vehicles will face a difficult time as selling abroad was the only option for the unsold inventory.
"This is a signal that things are changing," said Bajaj and Narian concurs with him and added that public health is paramount.
Lashing out at auto companies, Narian said that progressive companies need to break rank and think of the greater good.
"Maruti has no BS-III vehicles but it did not stand differently" and say, "If we can do it so can you."
---
India becomes net exporter of electricity for the first time
MMNN:29 March 2017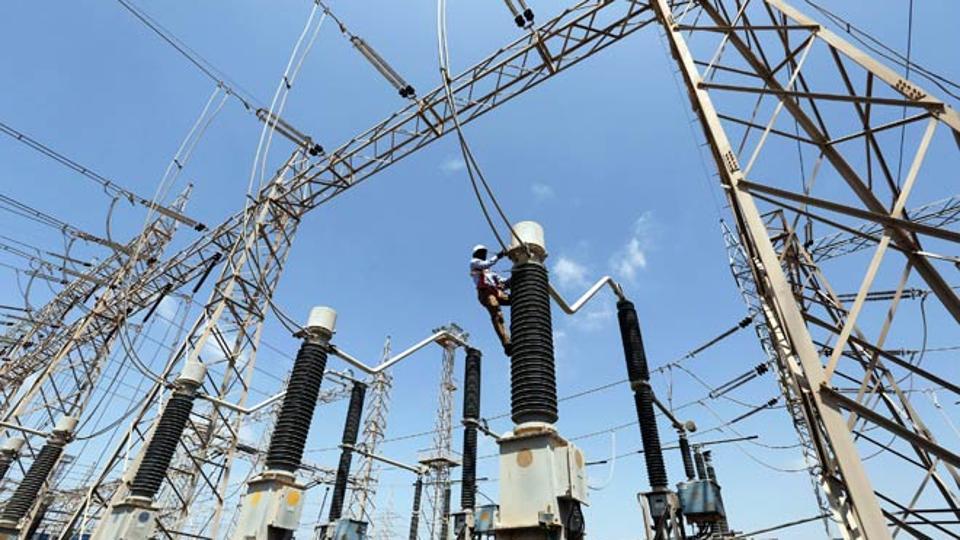 India has become a net exporter of electricity during the April-February period this fiscal for the first time, Power Ministry on Wednesday said.
"As per Central Electricity Authority (CEA), the designated authority of Government of India for Cross Border Trade of Electricity, first time India has turned around from a net importer of electricity to Net Exporter of electricity," Power Ministry said in a statement.
According to the statement, during the current year 2016-17 (April-February), India has exported around 5,798 Million Units to Nepal, Bangladesh and Myanmar which is 213 Million units more than the import of around 5,585 Million units from Bhutan. Export to Nepal and Bangladesh increased 2.5 and 2.8 times respectively in the last three years.
Ever since the cross border trade of electricity started in mid-80s, India has been importing power from Bhutan and marginally exporting to Nepal in radial mode at 33 kV and 132 kV from Bihar and Uttar Pradesh. On an average, Bhutan has been supplying around 5,000-5,500 Million units to India, it said.
India had also been exporting around 190 MW power to Nepal over 12 cross border interconnections at 11kV, 33kV and 132 kV level.
The export of power to Nepal further increased by around 145 MW with commissioning of Muzaffarpur (India)- Dhalkhebar (Nepal) 400kV line (being operated at 132 kV) in 2016, it added.
The export of power to Bangladesh from India got further boost with commissioning of the first cross border Interconnection between Baharampur in India and Bheramara in Bangladesh at 400kV in September 2013.
It was further augmented by commissioning of second cross border Interconnection between Surjyamaninagar (Tripura) in India and South Comilla in Bangladesh. At present, around 600 MW power is being exported to Bangladesh.
The export of power to Nepal is expected to increase by around 145 MW shortly over 132 kV Katiya (Bihar)- Kusaha (Nepal) and 132 kV Raxaul (Bihar)- Parwanipur (Nepal).
A few more cross border links with neighbouring countries are in the pipeline which would further increase export of power.
---
Reliance Industries shares slump 3% as Sebi curbs futures trading
Mumbai:MMNN:27 March 2017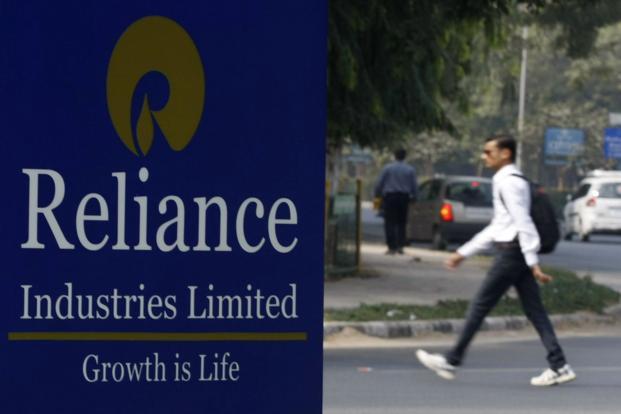 Investors of Reliance Industries Ltd (RIL) on Monday have lost over Rs12,500 crore market value after market regulator penalized the company for unlawful transactions and imposed a one year ban on it and 12 other entities from trading in equity derivatives.
During the day, the Reliance Industries shares touched a low of Rs1,247.10 and fell as much as 3.04%. The scrip closed at Rs1,247.55 on BSE, down 3%, its steepest fall since 17 January, from its Friday's close while India's benchmark Sensex Index fell 0.64% to closed at 29,233.44 points.
"Any adverse order by regulator impacts the reputation of the company," said J.N. Gupta, co-founder of Stakeholders Empowerment Services. "We do not see any financial impact due to penalty amount however we expect long legal battle ahead," he added.
SEBI directed Reliance Industries to pay Rs447.27 crore along with an annual interest of 12% dating back to 29 November 2007, which translates into a penalty of around Rs1,300 crore.
Sebi arrived at the unlawful gain of Rs513 crore by considering the net short position that RIL and 12 other entities maintained while trading in the Reliance Petroleum Ltd (RPL) stock in November 2007, ahead of a planned amalgamation of the firm with RIL.
In 2007, RIL sold a 4.1% stake in RPL, but to prevent a slump in the RPL stock, the shares were sold first in the futures market and later in the spot market, covering the share sales in the futures market.
RIL has already said that it will appeal against the Sebi order in Securities Appellant Tribunal.
Shares of the RIL have gained nearly 19% in last five weeks after analysts started upgrading the stock on triggers that the revenue generation for its telecom venture Jio starting from 1 April following the announcement that it will end free service and start charging its customers.
Analysts also expected that its cash flow may go up significantly as its core projects get commissioned by next year. The core projects include its refinery off-gas cracker (ROGC) and petcoke gasifier.
---
In letter to PM Narendra Modi, orphans plead for help after finding Rs 96,500 in old notes at mother's locked house
Mumbai:MMNN:27 March 2017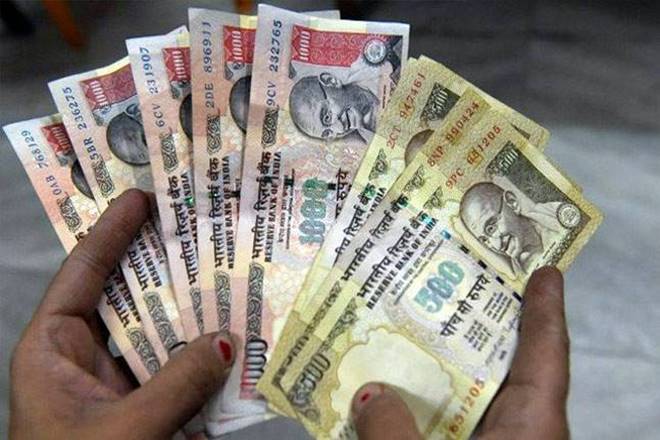 In a letter to Prime Minister Narendra Modi, orphans aged 17 and 12 years plead for help after discovering Rs 96,500 in old notes at their mother's house that was locked for the last three years. The money was found by the orphans, a boy and a girl visited their mother's house that was locked ever since her death in 2013. Their father, who was a truck driver had left them in 2007 while their mother was run over to death by a man who they called their "uncle." For the last three years, they have been living in a Kota child care home, according to an Indian Express report.
The letter to PM Modi, written by the kids in Hindi says-
"Please listen to our Mann ki Baat, Modiji. Humare aage peeche koi nahin (We don't have any relatives)... our father left us when we were young and our mother was murdered. We want to deposit the money back with the government. please help us at the earliest." Hardcopy of the letter will be mailed to the Prime Minister on Monday.
On March 7, the boy who was accompanied by policemen visited their mother's house in Sarawada village. The outsides of the house covered with mud, once inside the house a number of things came out. Things like an iron box, a cooler, one cot, two speakers, 2 DVDs, a sewing machine, a plastic drum, a clothes iron and a small trunk; several utensils like 25 steel glasses, 19 steel plates and 20 steel bowls; some gold and silver jewellery; an ATM card; and other small things. The most shocking discovery by the boy was finding Rs 96, 500, stuffed inside a pillow that was found in the trunk. But his happiness soon tuned down when he realised that the money was in the form of old notes, 22 notes of Rs 1,000 and 149 notes of Rs 500.
Harish Gurubaxani who took charge as the chairman of the Kota Child Welfare Committee on January 13 said, "...but for these siblings, the social investigation, which should have been mandatorily completed within the first four months, was never undertaken." He further added, "Police could not reach their father when their mother was murdered. A woman claiming to be their grandmother has turned up at the orphanage, saying that her son, their father, has passed away. We are verifying her claims. We spoke to Minister of State for Finance Arjun Ram Meghwal, the MP from Bikaner, and he has assured that he would see to it that our concerns are addressed."
---
India for fast tracking of talks on pact in services at WTO
Mumbai:MMNN:23 March 2017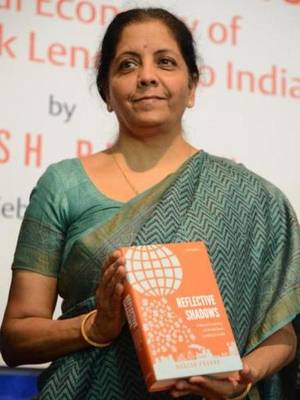 India on Thursday called for fast tracking of the negotiation process for a trade facilitation pact in services at the WTO, saying multilateral bodies cannot afford delivering slowly in the present political reality of the globe.
Commerce and Industry Minister Nirmala Sitharaman said member countries of the World Trade Organisation (WTO) can learn lessons from the negotiations on the trade facilitation agreement in goods, which took long time for conclusion.
On the lines of the trade facilitation pact in goods, India has submitted a detailed proposal to the WTO to negotiate a trade facilitation agreement in services (TFS).
"I hope it will not take too long because the disillusion that multilateral institutions are delivering slowly cannot be afforded any longer in the political reality of the globe today," she said .
She was speaking at a workshop on TFS, organised by the commerce ministry and the World Bank.
The TFS proposal aims at liberalising rules for movement of professionals and other steps to reduce transaction costs to boost growth of the services sector.
TFS will focus on issues like liberalised visa regime, long-term visas for business community and freer movement of professionals for the greater benefit of both India and the world, among others.
India is pitching for this pact as the sector contributes over 60 per cent to the GDP and 28 per cent to total employment.
The minister said the lessons learnt in the time absorbed in the process of getting TFA in goods are very critical.
She also urged the World Bank to engage with the WTO on TFS as it would help in generating traction for the pact.
On allegation that India is in list of countries that put high level of restrictions on services trade, she stated that this is not right and the reality is different.
On apprehensions being raised by certain members that TFS means more market access and not facilitation, she clarified that there is a binary between these two and they are completely different issues.
"Facilitation is going to bring in transparency and also great deal of reduction of regulatory (burdens)," she added.
Citing India's experience, the minister raised concerns over demand for review of certain provisions in a bilateral agreement already agreed upon.
Ms. Sitharaman further said despite services being an important component of the global trade, "we are still not talking about facilitating services exports".
Speaking at the event, Commerce Secretary Rita Teaotia said TFS, if implemented, would benefit enormously to all economies and "therefore there is no better time to start talking about TFS".
High transaction cost is impacting services trade, she said. "We need to debate extensively on the barriers discussion on services in WTO was timid," she added.
---
Sensex snaps 3-day losing streak, ends 164 pts higher; broader market up 1%
Mumbai:MMNN:23 March 2017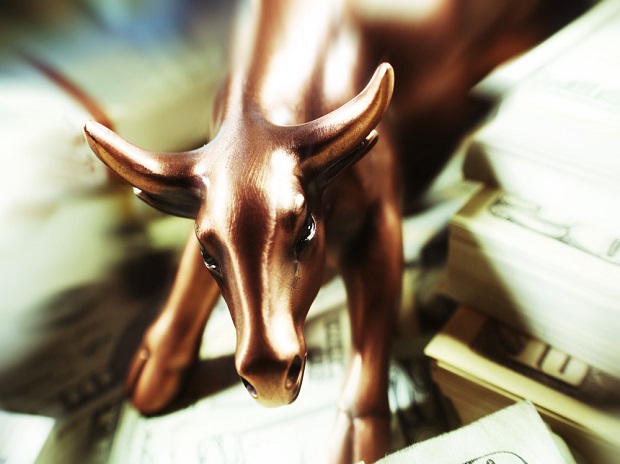 The benchmark indices snapped three sessions long losing streak to end higher with energy shares leading the gains while financial and auto shares bounced back.
Positive trade in Asian markets just before a vote in the US Congress on US President Donald Trump's GOP healthcare bill also contributed to the gains.
The S&P BSE Sensex ended at 29,332, up 164 points, while the broader Nifty50 settled at 9,086, up 56 points.
The broader market outperformed with S&P BSE Midcap index and S&P BSE Smallcap index gaining nearly 1% each.
The market breadth, indicating the overall health of the market was strong. On BSE, 1,685 shares rose and 1,088 shares fell. A total of 205 shares were unchanged.
Sectors and stocks
Energy shares gained with the S&P BSE Oil & Gas index gaining 1.2%. Major oil marketing companies, including Bharat Petroleum Corp, Hindustan Petroleum Corp and Indian Oil Corp added up to 2% ahead of their board meetings today to consider the interim dividend.
The finance and the auto sector recovered from the previous day's fall with Nifty Auto and Nifty Bank index gaining 1% and 0.5%, respectively.
Tata Motors (up 3%), GAIL (up 2%), NTPC (up 2%) and Hero MotoCorp (up 1.8%) were the top Sensex movers, while ITC, TCS and Hindustan Unilever shed up to nearly 1%.
Among other stocks, Cairn India and Vedanta rallied up to 5% after the company announced that National Company Law Tribunal has approved their merger.
Hindustan Zinc gained nearly 3% to Rs 320 after the company announced a special interim dividend of Rs 13,985 crore.
Som Distilleries & Breweries soared 20% to Rs 145 after the company announced that it has started the supply of Black Fort Beer to Karnataka.
Global markets
European shares fell in early trade as investors assessed the risks to Trump's stimulus plans. Britain's FTSE 100 shed 0.2%, while France's CAC 40 and the pan-European STOXX 600 were trading flat with negative bias.
Asian markets edged higher. MSCI's broadest index of Asia-Pacific shares outside Japan advanced 0.2%.
Japan's Nikkei closed 0.2% higher. China's CSI 300 had made early gains on hopes that index compiler MSCI may include A-shares in its indices, but those gains were lost as money began flowing out of the mainland market through link to the Hong Kong exchange.
The Shanghai Composite dropped 0.3% while the H-share index added 0.2%. Hong Kong's Hang Seng retreated 0.1%.
---
Not in talks with Paytm, Flipkart for sale: Snapdeal
Mumbai:MMNN:22 March 2017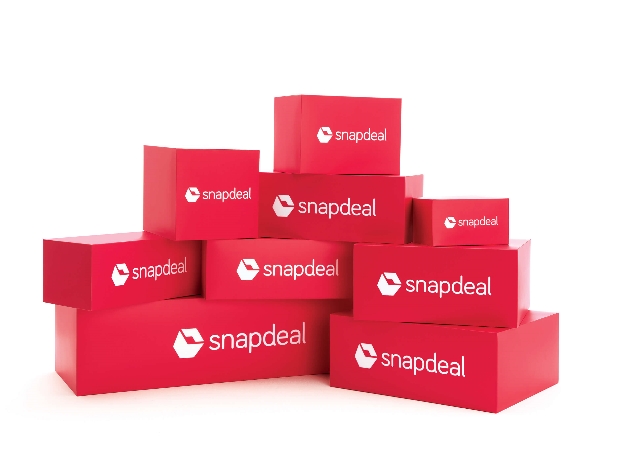 E-commerce marketplace Snapdeal on Wednesday firmly denied that it was in talks to sell the firm, after Mint newspaper reported the company was in talks with domestic rivals for a potential sale.
Mint had reported Snapdeal was in talks with Paytm and Flipkart for a potential sale, quoting sources.
"Snapdeal categorically denies having had any such discussion. The information is incorrect and without basis. We are making decisive progress in our journey towards profitability and all our efforts are aligned in this direction," a spokeswoman said in a written statement.
---
China, India led slowdown in coal power development, says report
Mumbai:MMNN:22 March 2017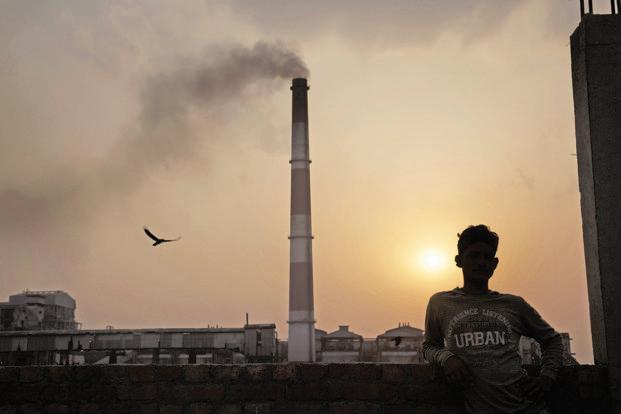 China's clampdown on new coal projects and a reluctance by backers to provide further funds in India are mainly responsible for last year's drop in the amount of coal-powered generation capacity under development, environmental groups said in a report.
Greenpeace, the Sierra Club, and CoalSwarm found global pre-construction planning fell 48% and new construction starts dropped 62% last year compared with 2015, according to the report, titled "Boom and Bust 2017: Tracking The Global Coal Plant Pipeline."
China last year imposed restrictions on further expansion of coal-power capacity amid increasingly low utilization rates at existing plants, according to the report. In India, the ministry of power said in June that the country had enough coal-fired plants to meet demand through 2019, while a draft National Energy Plan, released in December, said no further coal power capacity beyond that currently under construction will be needed until at least 2027.
In China and India, 68 gigawatts of construction is frozen at more than 100 project sites, according to the report. The research also found that coal plant retirements are taking place at an unprecedented pace, with 64 gigawatts of retirements in the past two years, mainly in the European Union and the US.
Meanwhile, the report identified 10 "hot spot" countries including Turkey, Indonesia, Vietnam and Japan, that have failed to develop their renewable-energy sectors in step with their peers while continuing to build and plan new coal plants.
---
Cabinet Clears GST Supplementary Legislations
Mumbai:MMNN:20 March 2017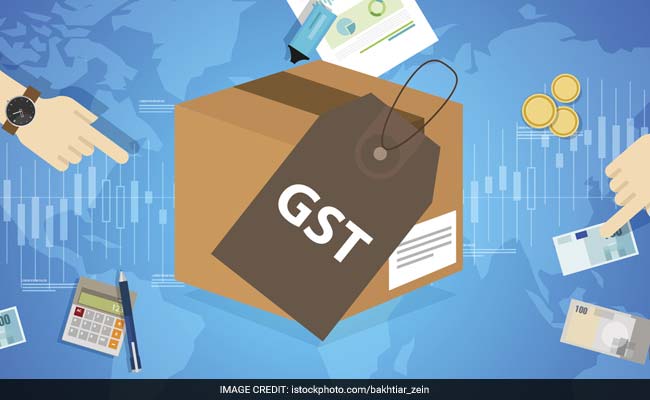 The Union Cabinet on Monday approved four legislations to implement the Goods and Services Tax (GST), ahead of their introduction in Parliament this week to enable roll out of the tax reform from July 1.
Approval of the bills by Parliament and a separate one by all state assemblies will complete the legislative process for roll out of one-nation-one-tax regime by merging central taxes like excise duty and service tax and state levies like VAT.
The GST Council has already approved four-tier tax slabs of 5, 12, 18 and 28 per cent plus an additional cess on demerit goods like luxury cars, aerated drinks and tobacco products. The work on for putting various goods and services in different slabs is slated to begin next month.
"The Union Cabinet chaired by Prime Minister Narendra Modi has approved the four GST related bills -- The Central Goods and Services Tax Bill 2017 (The CGST Bill), The Integrated Goods and Services Tax Bill 2017 (The IGST Bill), The Union Territory Goods and Services Tax Bill 2017 (The UTGST Bill) and The Goods and Services Tax (Compensation to the States) Bill 2017 (The Compensation Bill)," an official statement said.
"These bills would be introduced as Money Bills in Parliament this week, could be even today," a source said, adding that discussion on the four legislations could happen together.
The GST legislations were the only agenda in today's meeting of the Union Cabinet.
"The Government is committed to introduction of GST, one of the biggest reforms, in the country as early as possible. GST Council has decided July 1 as the date of commencement of GST," the statement said.
These four legislations had been cleared by the Council in its last two meetings this month.
"The CGST Bill makes provisions for levy and collection of tax on intra-state supply of goods or services or both by the central government. On the other hand, IGST Bill makes provisions for levy and collection of tax on inter-state supply of goods or services or both by the central government," the statement said.
The UTGST Bill makes provisions for levy on collection of tax on intra-UT supply of goods and services in the Union Territories without legislature.
Union Territory GST is akin to States Goods and Services Tax (SGST) which shall be levied and collected by the States/Union Territories on intra-state supply of goods or services or both.
The Compensation Bill provides for compensation to the states for loss of revenue arising on account of implementation of the GST for a period of five years.
While the four bills approved by the Cabinet today have to be passed by Parliament, the SGST law has to be approved by each of the state assemblies.
Finance Minister Arun Jaitley in his Budget for 2017-18 mentioned that country-wide outreach efforts will be made to explain the provisions of GST to trade and industry.
The biggest tax reform since independence is expected to boost the rate of economic growth by at least 0.5 percentage points, broaden the revenue base and cut compliance cost for firms.
Commenting on the development, Abhishek Rastogi, Partner, Khaitan & Co, said: "The GST plan is well on time and July 1 looks realistic!"
"The timely approval of the Bills by the Cabinet ensures that the industry would have reasonable time to peruse the details of the law impacting them. As a corollary, the assesses will be better prepared for implementation. It is hoped that all the State Assemblies clear SGST on time as well," he added.
---
IT Major Cognizant Likely To Lay Off 6,000 Employees
Mumbai:MMNN:20 March 2017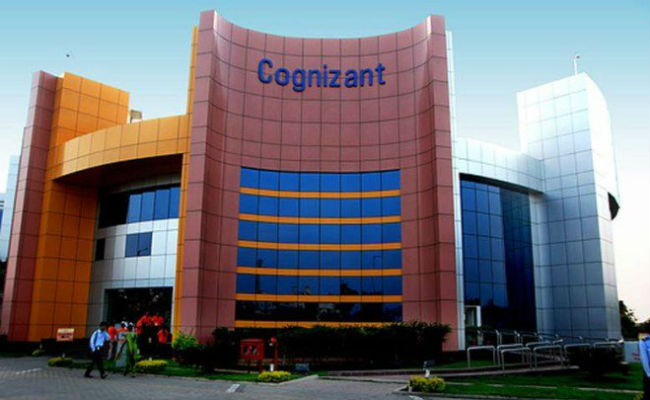 IT major Cognizant, which has significant operations in India, is likely to cut at least 6,000 jobs, according to people familiar with the matter. This represents over 2 per cent per cent of its total workforce. Nasdaq-listed Cognizant approximately had 2.6 lakh employees as of December 31, 2016. The layoffs are part of the routine annual reviews to weed out non-performers, a company spokesperson told NDTV. Cognizant has also cut variable pay for employees. "As part of our workforce management strategy, we conduct regular performance reviews to ensure we have the right employee skill sets necessary to meet client needs and achieve our business goals. This process results in changes, including some employees transitioning out of the company. Any actions as the result of this process are performance-based and generally consistent with those we've made in previous years," the spokesperson told NDTV.
The spokesperson also clarified that "the numbers may bounce a percentage here or there, but this is part of our standard practice. At the same time, we continue to enhance our capabilities and hire for roles across all our practice areas in the company".
Commenting on the variable pay, the spokesperson said, "Cognizant has a performance-based culture and our variable payout is a function of company and individual performance. In previous years where we outperformed our goals, we paid significantly above the target payout. In 2016, we missed our original goals and our variable payout is reflective of that."
Analysts say that many IT roles will soon become redundant due to the impact of automation on lower-end jobs. Many Indian IT companies are struggling with lower growth amid big changes in the technology landscape that is fast shifting towards new digital services.
Cognizant had earlier announced a plan to return $3.4 billion to shareholders over the next two years through share buybacks and dividend.
---
Music Broadcast makes stock market debut at 26% premium
Mumbai:MMNN:17 March 2017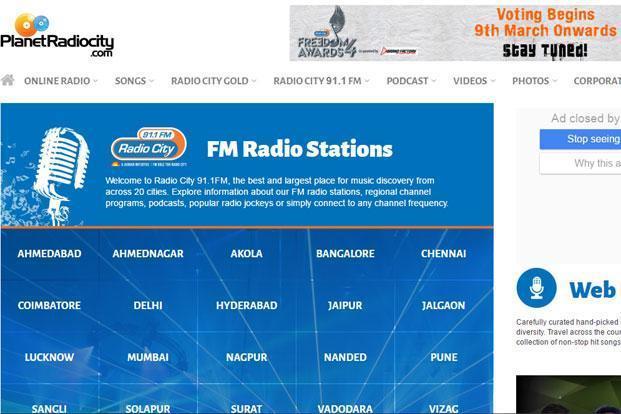 Shares of Radio City FM's operator Music Broadcast Ltd on Friday debuted at a 26% premium on listing after its issue subscribed 39.3 times for its Rs400 crore initial public offer (IPO) last week.
The stock opened at Rs420 a share and touched a high and a low of Rs420 and Rs370.15, respectively. At 10.43am, the scrip was trading at Rs381.85 on the BSE, up 14.67% from its issue price of Rs333. India's benchmark Sensex index rose 0.41% to 29,710.06 points.
Analysts at Prabhudas Lilladher said the company has a 12-13% market share and is expected to report revenues of Rs267 crore for financial year 2017, a compounded annual growth rate (CAGR) of 17% for the past five years.
"We feel the pricing is reasonable considering strong parentage, professional management, debt-free Balance Sheet post IPO, good growth opportunity & limited Equity offering," the Prabhudas Lilladher report added.
For the six months ended 30 September 2016, the company generated a total revenue of Rs138.21 crore, and recorded an Ebitda (earnings before interest, tax, depreciation and amortisation) of Rs45.51 crore and net profit of Rs29.76 crore. For the fiscal year ended 31 March 2016, it generated a total revenue of Rs245.51 crore, Ebitda of Rs78.59 crore and net profit of Rs42.51 crore.
The issue was open during 6-8 March and the portion reserved for high net-worth individuals was subscribed 109 times, while the institutional investors and retail investors categories were subscribed 39.7 times and 9.1 times, respectively.
On 3 March, the company raised Rs146.5 crore by allotting shares to anchor investors as part of the so-called anchor book allocation. Shares were allotted to anchor investors at Rs333 each, the upper end of the IPO price band of Rs324-333 per share.
Investors who participated in the anchor book allocation include funds from financial institutions HSBC, Nomura, Franklin Templeton, DSP BlackRock, Reliance Capital, ICICI Prudential, HDFC Standard Life Insurance and Birla Sun Life Insurance, among others.
Music Broadcast plans to use the proceeds of the share sale to pare debt and for general corporate purposes.
Music Broadcast is promoted by Jagran Prakashan Ltd, a media group with interests in print, radio, digital, out-of-home and brand activations. Jagran publishes 10 print titles in five different languages across 13 states in India and has over 400 editions and sub-editions. These include Dainik Jagran and Inquilab.
Radio City, which started operations in four cities in 2001, is present in 37 cities, including Bengaluru, Mumbai, Chennai, Pune, New Delhi and Hyderabad. As on 31 March 2016, it reached more than 49.6 million listeners in 23 cities, as per market research and consulting firm AZ Research, the firm said in its draft IPO prospectus.
---
H1-B visa applications to be accepted from April 3
Mumbai:MMNN:17 March 2017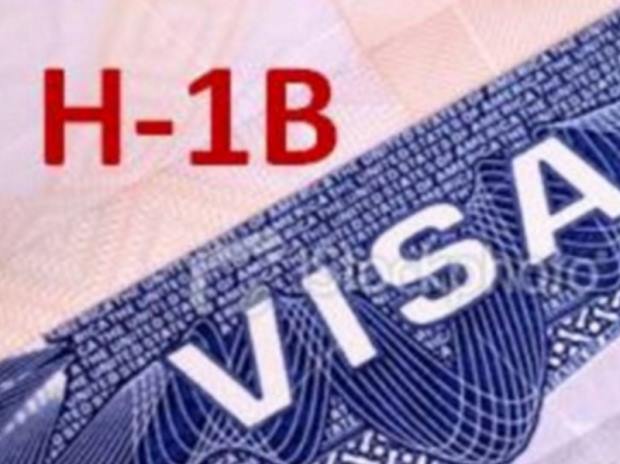 The US will start accepting applications for H-1B work visas for the fiscal 2018 from April 3 amid the uncertainties surrounding the visa programme, the most sought after by Indian IT firms and professionals.
Unlike previous years, the official announcement by US Citizenship and Immigration Services (USCIS) did not say till when it would continue accepting the H-1B petitions.
The department normally has been accepting the application for the first five business days.
In the last few years, the department has received enough petitions to fill in the Congressional mandated 85,000 H-1B visas.
The Congressional mandated limit on H-1B visas include 65,000 in the general category and another 20,000 for those foreign students who have masters or higher degree from a US academic institution.
Those coming to the US on H-1B visas in certain categories for research and scientific institutions are exempted from this limit, but their visa processing is handicapped this year as the premium processing has been suspended by USCIS for six months.
USCIS's announcement also reflects that there is no changes in H-1B visas this year as was being anticipated in view of some media leaks of a proposed executive order on this work visa.
White House says it is working on a comprehensive immigration reform.
In its statement, USCIS said it begin accepting H-1B petitions subject to the fiscal year 2018 cap on April 3. "All cap-subject H-1B petitions filed before April 3, for the FY 2018 cap will be rejected," it said. Fiscal year 2018 begins on October 1, 2017.
USCIS said H-1B programme allows companies in the US to temporarily employ foreign workers in occupations that require the application of a body of highly specialised knowledge and a bachelor's degree or higher in the specific speciality, or its equivalent.
H-1B speciality occupations may include fields such as science, engineering and information technology.
---
Closing Bell: Sensex ends 187 points higher, Nifty closes above 9100 for first time ever
MMNN:16 March 2017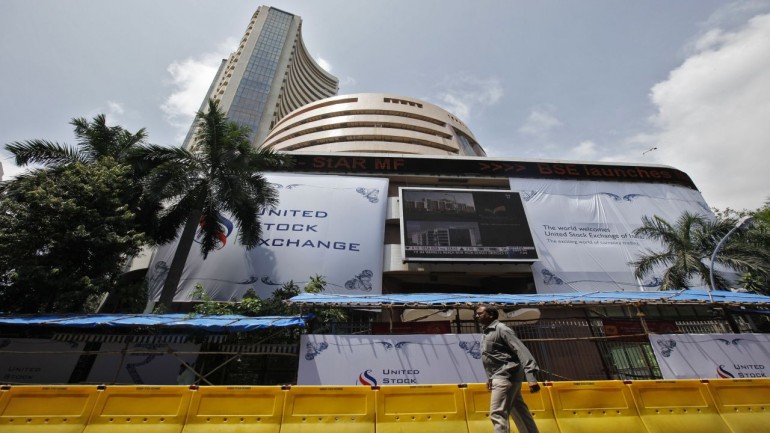 The market ended the day on a strong note as they closed at almost record high level on both the indices. The Nifty closed above 9100-mark for the first time ever, signaling the bullish trend on the Street.
The 30-share Sensex was up 183 points at 29581.55, while the Nifty was up 71.50 points at 9156.30. The market breadth was on the positive side, with 1,784 shares having advanced, 1,043 shares having declined, while 185 shares remained unchanged.
Adani Ports and Tata Steel were the top gainers on both the indices, while Hero MotoCorp and Bharti Airtel were the top losers.
Market is trading at a record high. Nifty is up 70 points at 9155.3, while the Sensex is currently 190 points higher at 29587.70.
Shares of Pennar Engineered Building Systems rose nearly 12 percent intraday Thursday on order wins worth Rs 152 crore.
Pennar Engineered Building Systems, a subsidiary of Pennar Industries, has announced receipt of orders from Hetero Drugs, Amplus Energy Solution, MELPL, S G Pharma, Shahi Exports and others of totalling Rs 152 crore.
The orders includes, order from Hetero Drugs for its Laboratory Building at Medak, Telangana and order from Solar Developer for its solar MMS project at Banda, UP.
ABG Shipyard shares were locked at 5 percent upper circuit at Rs 21.35 after Anil Dhirubhai Ambani Group company showed interest in buying company's assets.
Sources told CNBC-TV18 that Reliance Defence has expressed its interest in buying 'agreed assets' of ABG Shipyard. It is not interested in buying equity stake in ABG.
Liberty House has also expressed conditional interest in the Ahmedabad-based shipbuilding company.
The ICICI Bank-led consortium of lenders initiated the process to find a buyer for the debt-ridden defence firm ABG Shipyard to change its management.
Sources told CNBC-TV18 that Tata Steel will finalise decision on UK business merger by May that will include company's largest plant Port Talbot.
Tata Steel's closure of pension scheme is crucial in merger deal going through.
Tata Steel-Thyssenkrupp talks are in final stages of price negotiation. Both completed operational due diligence.
The company is in talks with 2 other players for UK business merger.
---
Rupee closes up 0.43% against dollar
Mumbai:MMNN:16 March 2017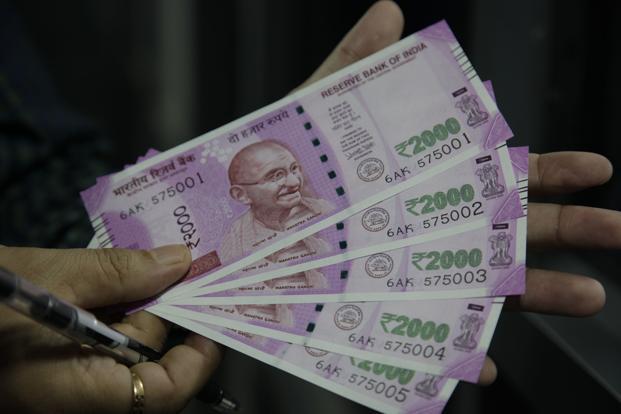 The rupee on Thursday pared some gains but still closed near a 17-month high against the US dollar as the Reserve Bank of India's (RBI's) intervention via state-run banks capped the steep rise, dealers said.
The rupee closed at 65.41, a level last seen on 30 October 2015, up 0.43% from its previous close of 65.82. So far this year, the rupee has become the third-best performing currency in Asia after the South Korean won and Taiwanese dollar. It gained nearly 3.85% in this period.
Earlier in the day, the rupee touched a high of 65.23 a dollar, a level last seen on 30 October 2015, and gained as much as 0.7%, tracking its Asian peers after the US Federal Reserve raised interest rates without accelerating its timeline for future tightening. Gains in rupee were also due to narrowed trade deficit data for February.
The Fed raised interest rates by 25 basis points and continued to project two more increases this year, signalling more vigilance as inflation approaches its target. One basis point is one-hundredth of a percentage point.
"The recent US rate hikes could mark the beginning of a significant shift in the global interest rate environment, with benchmark US policy rates settling higher over the long term than current market expectations," according to Fitch Ratings.
Among Asian currencies, South Korean won was up 1.02%, Taiwan dollar 0.46%, Philippines peso 0.26%, Chinese renminbi 0.26%, Malaysian ringgit 0.23%, Indonesian rupiah 0.19%, Thai baht 0.07% and Japanese yen 0.05%. However, the China offshore was down 0.38% and Singapore dollar 0.27%.
Data released by the commerce ministry showed exports grew 17.48% to $24.5 billion in February, while imports rose 21.76% to $33.4 billion in the same month, leading to a trade deficit of $8.9 billion, the lowest in five months.
"The trade data suggest that exports have finally started to recover, but much of the recovery in imports has been largely driven by higher prices and not as much by volumes. In particular, low core import volumes are a clear sign of still-subdued domestic demand," said Nomura Research in a note to investors.
"In our view, the spike in gold imports in February is likely a one-off and not the start of a trend. We expect the current account deficit to narrow to 2% of GDP (gross domestic product) in Q1 2017 from ~2.5% in Q4 2016. In 2017, we expect India's current account deficit to widen marginally to a still-sustainable 1.3% of GDP in 2017 from 0.8% in 2016, owing to higher commodity prices and our expectation of a domestic demand recovery in H2 2017," the Nomura report added.
The benchmark Sensex rose 187.74 points, or 0.64%, to close at 29,585.85. So far this year, it has risen 11.1%.
The 10-year bond yield closed at 6.841% compared to Wednesday's close of 6.829%. Bond yields and prices move in opposite directions.
So far this year, foreign institutional investors have bought $2.90 billion and $627.30 million from local equity and debt markets, respectively.
The dollar index, which measures the US currency's strength against major currencies, was trading at 100.63, down 0.11% from its Monday's close of 100.74.
---