D-76032
Weekly Review will Be Made Now for Improvement in Board Results
Our Correspondent, 22 May. 2017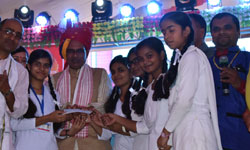 Minister for School Education Kunwar Vijay Shah said that weekly review will be made now through video conferencing in order to bring improvement in Board Examination results. He directed the District Officers to make inspection process of government schools more effective for qualitative improvement in school education. Minister Kunwar Shah was addressing the State Level meeting of District Officers at Academy of Administration today. Minister of State for School Education Shri Deepak Joshi was present in the meeting. District wise review of board examination results of class 10th and 12th was made in the meeting. Kunwar Shah mentioned that teachers which are attached for non academic works in the state should be relieved till May 31st at any cost for their postings in schools. He directed the District Education Officers to make such arrangements in the districts that teachers should not be entrusted with non academic works. He instructed for writing a letter again at the state level to the District Collectors in this regard. Moreover, Kunwar Shah told to implement 'Gyanarjan' project which is being implemented in Mandla and Raisen districts in the entire state. There is an arrangement for monitoring class 10th and 12th syllabus after dividing it on daily basis through software under the 'Gyanarjan' project. Remarkable improvement was registered in the board examination result of class 10th and 12th in these two districts. Furthermore, Kunwar Shah also said to pay attention towards education of disabled children and their hostel arrangements. Minister of State for School Education Shri Deepak Joshi stated that improvement in board examination results could be obtained in a better way from suggestions received from Field Officers. He also told to ensure regular presence of teachers. Deliberations on status of school education at middle level, action plan on quality in education, free cycle scheme, building construction, CM Helpline cases and integrated scholarship schemes were made in the meeting. Secretary School Education Smt. Deepti Gour Mukherjee issued directives for conducting regular parents' meeting in government schools for qualitative improvement. Commissioner Public Instructions Shri Neeraj Dubey gave directives to bring improvement analyzing board examination results. Director State Education Centre Shri Lokesh Jatav suggested for working with a team spirit at state, district, block and center level for qualitative improvement in education. Joint Director School Education Divisional office, District Education Officers and Project Coordinators District Education Centre were present in the meeting.
---
Every district to have 10 English medium schools
Our Correspondent, 13 Aug. 2015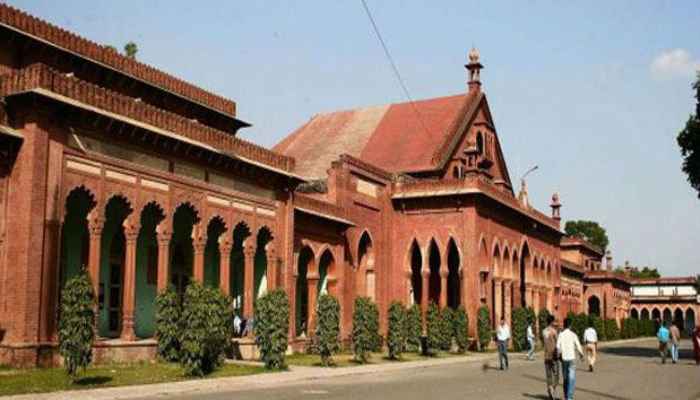 Bhopal : The state government has directed district collectors to ensure arrangements for 10 English medium schools in their respective district.
They have been directed to open schools of class I to X to impart quality education in English language.
In the first phase this year, 5 middle schools each will be opened in all districts.
Remaining 5 middle schools will be opened in the second phase in year 2016-17.
English medium text-books are being made available.
---
Dr Bhavna Gupta, Principal, Asnani Pearson School Bhopal honoured with Pearson Excellence Award 2015
Our Correspondent, 20 May 2015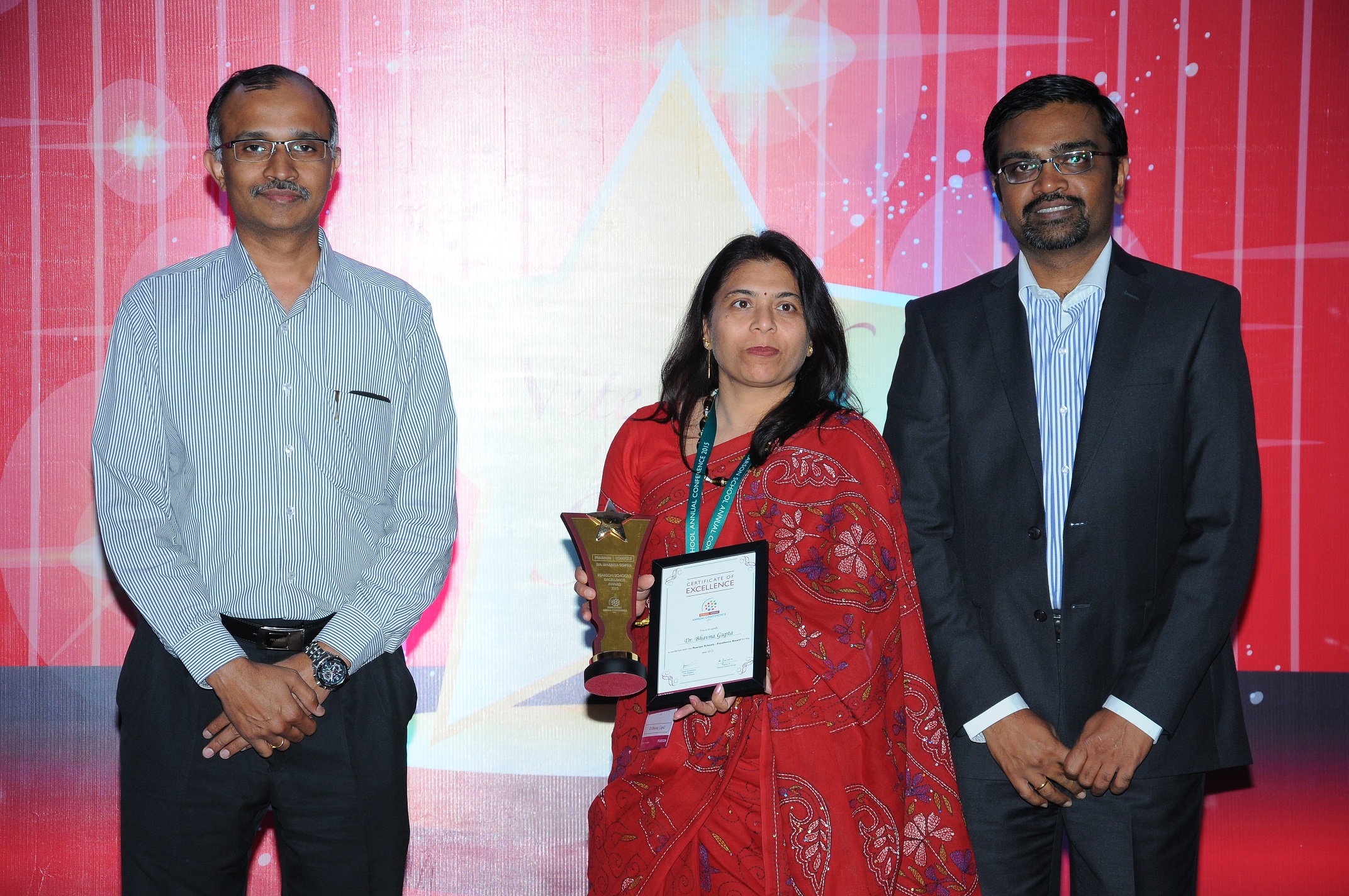 Dr. (Mrs.) Bhavna Gupta, Principal of Asnani Pearson School, Bhopal honoured with prestigious " Pearson Excellence Award". The award is given annually at the Pearson Annual Conference to promote leadership quality to reward the deserving schools, principals and area heads for their work over the annual academic season. The forum, where Pearson School leaders come together, learn and share good practice and they get to enhance their leadership skills by interacting with Domain Experts. Mrs. Gupta was awarded for her excellent performance amongst the peers from all over the country.
Pearson Schools is a part of Pearson, the world's leading learning company. With over 21,000 students across 18 cities in the country, Pearson Schools is one of the fastest growing chains of schools in India with the vision to create future-ready global youth who will enhance society through their scholastic achievements, exceptionally honed life skills and holistic overall development.
Mr. Jaisooraj Nambiar, Chairman, Asnani Pearson School, Bhopal said that " Our School principal Dr. (Mrs.) Bhavna Gupta is a hard working, proactive and blessed with excellent leadership quality, whose primary focus is to serve the school to its best. Due to her friendly and loving nature teachers as well as students find her company the best. Because of the easy approach, personality, she finds it easy to communicate with both the students and teachers about the academic milestones to be endeavoured. Asnani School gained high reputation under her leadership".
On receiving this award Dr. (Mrs.) Bhavna Gupta said, "I feel very proud yet thankful to have earned this reward. I would like to thank my hard-working staffs and students to help me achieve the goal I always dreamt of. I shall keep working for the betterment of school management and development of overall growth of the student studying here".
Pearson Schools manage, operate and deploy the best infrastructural facilities and provide tremendous opportunities for students to excel in academic, literary, social and cultural skills alike.
---
Sprouts' Aakriti Pre-School celebrated Pongal, Lohri & Makar Sankranti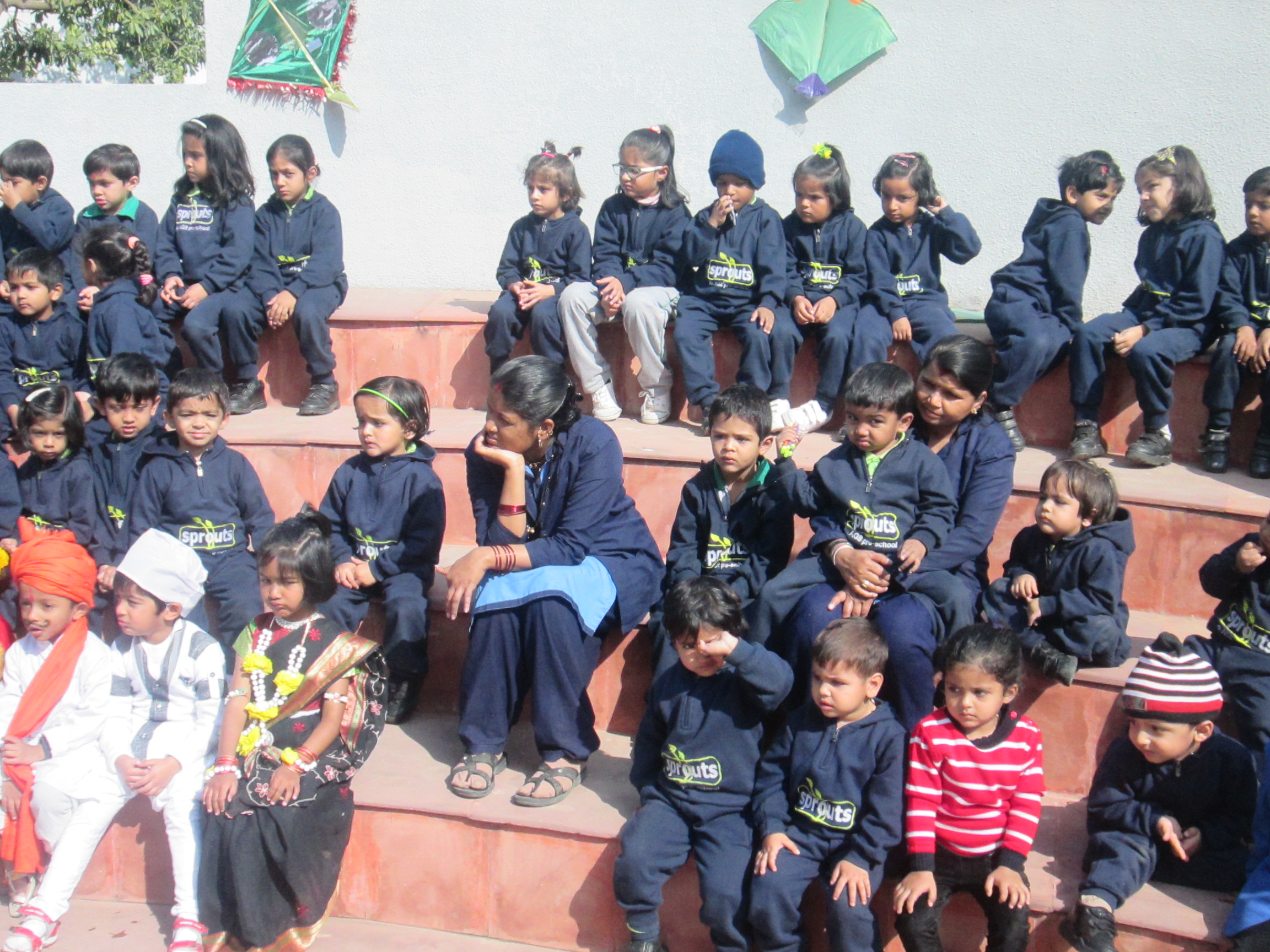 Pongal, Lohri & Makar Sankranti were celebrated with enthusiasm and happiness at the Sprouts' Aakriti Pre-School to imbibe the cultural versatility among the kids Pongal is one of the most popular festivals which are mainly celebrated in the southern regions of India.
The day of the celebration of Pongal festival coincides with the Makar Sankranti which is a Hindu festival and it is celebrated all over India. Another festival, which clashes with these two celebrations is the Lohri festival, which is famous in Punjab.
These festivals are celebrated with great pomp and grandeur in the states of India. These three are the winter festivals which are enjoyed by the people all over the country. In fact the schools also celebrate these festivals.
Supriya Singh, Centre Head, Sprouts School said that this day is very auspicious for all of us, and in order to make the toddlers aware of our rich and varied cultural heritage, the festivals were celebrated with proper rituals with creation of actual atmosphere.
The children were briefed about all the three festivals. The teachers and kids were dressed up in traditional dress, which made the atmosphere colorful. There was the fire for the Lohri, around which the kids walked and worshipped, sugarcane with mud pongal pot represented the pongal. Bhangra and gidda performance by teachers and kids added to the festivity.
Til gud, popcorns and peanuts made the celebration complete. The celebration concluded with the flying of colorful kites soaring high in the sky.
---
'Teaching of Science'- A Component of National Curriculum Framework - 2005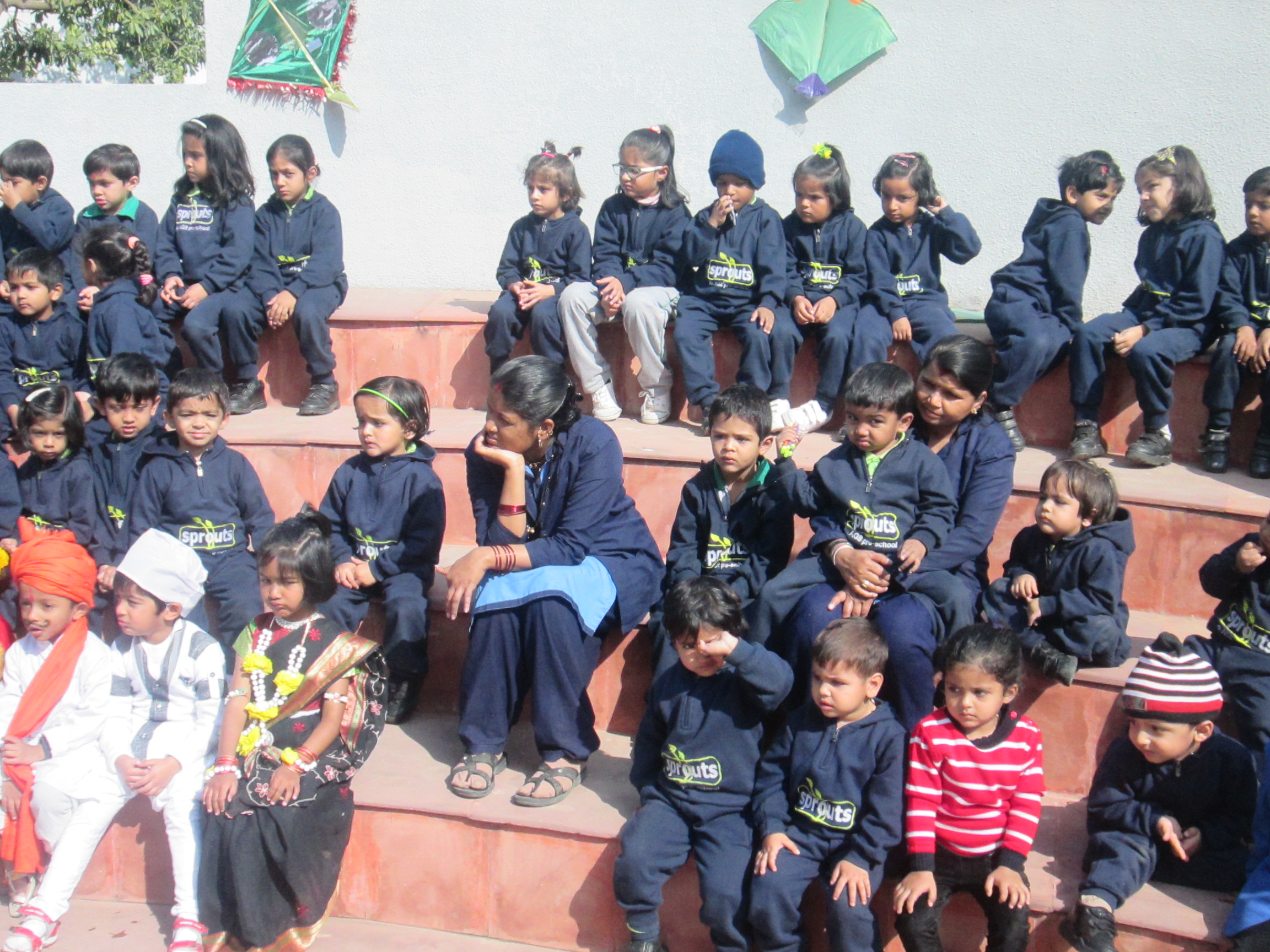 The National Focus Group's position paper on 'Teaching of Science' a component of National Curriculum Framework-2005 states that a major area of concern is the gradual decline of practical work and experimentation at secondary and senior secondary levels, Considering this concern, the Rashtriya Madhyamik Shiksha Abhiyan (RMSA) Framework, 2009 provides for an integrated science laboratory for the secondary schools. Further, National Council of Educational Research and Training (NCERT) has developed activity based teaching learning materials, the textbooks, laboratory manuals, teachers handbook and science kits that promotes enquiry, critical and analytical thinking at the secondary stage. NCERT has also been building capacity of Key Resource Persons (KRPs) in science at the secondary stage in all the states/UTs.
At the school level, Central Board of Secondary Education is currently offering various skill based courses at secondary and senior secondary levels to impart knowledge and training that strengthens the core skills of the students from Class IX onwards. The Board has also identified some Skill Knowledge Providers for effectively offering the skill based courses in the schools. The Board is also working for the industry linkages specially meant for the schools and would prepare student database for appropriate internship training /employment.
The Government has taken various initiatives to promote vocational education and training like the development of the National Vocational Education Qualifications Framework (NVEQF) and later its assimilation in the National Skills Qualification Framework (NSQF). The University Grants Commission (UGC) has framed guidelines for adoption of Choice-Based Credit System (CBCS) for skill development for all undergraduate and postgraduate level degree, diploma and certificate programmes under the credit system awarded by Central, State and Deemed to be Universities.
This information was given by the Union Human Resource Development Minister, Smt. Smriti Irani in a written reply to the Rajya Sabha question.
---
Holy Family Convent Sr. Sec. School Celebrates Kids Day – 'Rising Stars'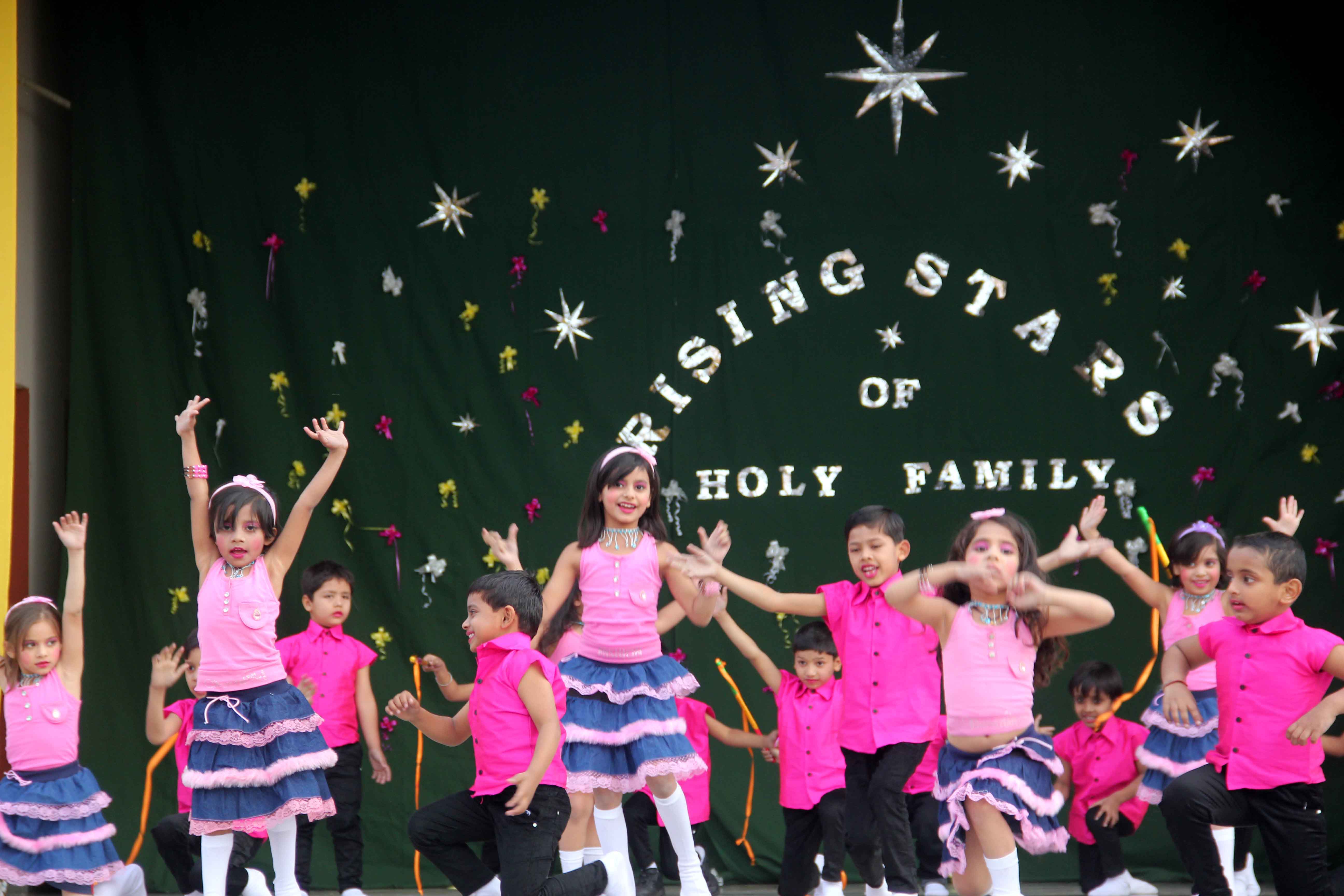 In the lieu of Silver Jubilee Celebrations, Holy Family Convent Sr. Sec. School Celebrated the 'do andlearn' program for Tiny Tots of Mariam Thresia Kinder Garten, adding one more feather in theholyfite's cap in this Silver Jubilee year, with the name 'Rising Stars'.
The swirling, glittering facesof the Kindergarten kids made everyone spell bound.The Chief Guest of the occasion was Mr. Thomas Joseph, Pvt. Secretary of Governor, M.Paccompanied by his family.
The programme started with lighting of the auspicious lamp by the ChiefGuest, Rev. Sr. Rosiline Jose the Principal, Sr. Alphy Maria in charge- Mother Mariam ThresiaKindergarten Wing.
Sr. Rosiline Jose, welcomed all the guests, specially the parents of the Mariam Thresia KinderGarten saying "It is with your cooperation and love for your dear ones the event has made possibletoday. I welcome one and all to witness your 'rising stars' as they perform their world of surprise,laughter and merry".
The foot tapping performances by the little kids made the audience mesmerized.Their tender and glowing faces of the little ones looked beautiful when they performed on varioussongs like wakka - wakka, dhol baje, happy times, smile dance, and group song etc. Christmas carolswere sung to greet the audience to greet all the guests and all shared Xmas joy with cakes.
---
Annual day celebration of Carmel Convent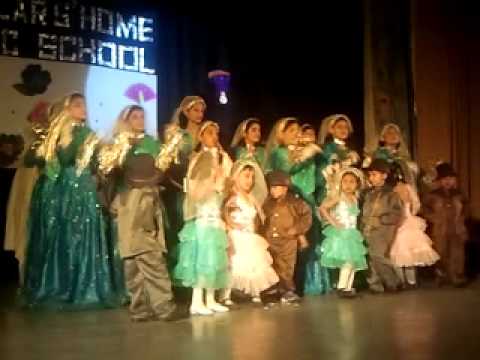 Bhopal: Annual day celebration of Carmel Convent BHEL'S KG section-glitterz was held on Monday. Celebrations commenced with invocation to God .Principal Sr Pavithra welcomed chief guest Sarvesh Chaturvedi, GM, HR,BHEL, guest of honour Sr Noel, provincial superior, Mount Carmel province,Bhopal,and parents.Programmes such as fantasy,colours of MP and melody of harmony highlighted the commitment of the school towards empowerment of students. 'Saathi Hath Badhana' underscored women's empowerment in Multai village,MP.


DPS Annual sports meet


Annual sports meet was celebrated on December 5 at Delhi Public School(DPS)Kolar Road on the theme 'Lakshay'.Chief guest was Jaishre Acharya, member, managing committee, DPS.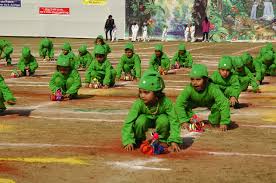 Welcomes song 'enticing chorale' was rendered by the school choir followed by horse show 'equine laureate'. Class VIII-IX students participated in various track and field events. Excellent blend of various sports such as cricket, chess, swimming, and horse-riding left audience spell-bound.
---
Holy Family School Celebrates Silver Jubilee Celebrations
25 YEARS OF BLESSINGS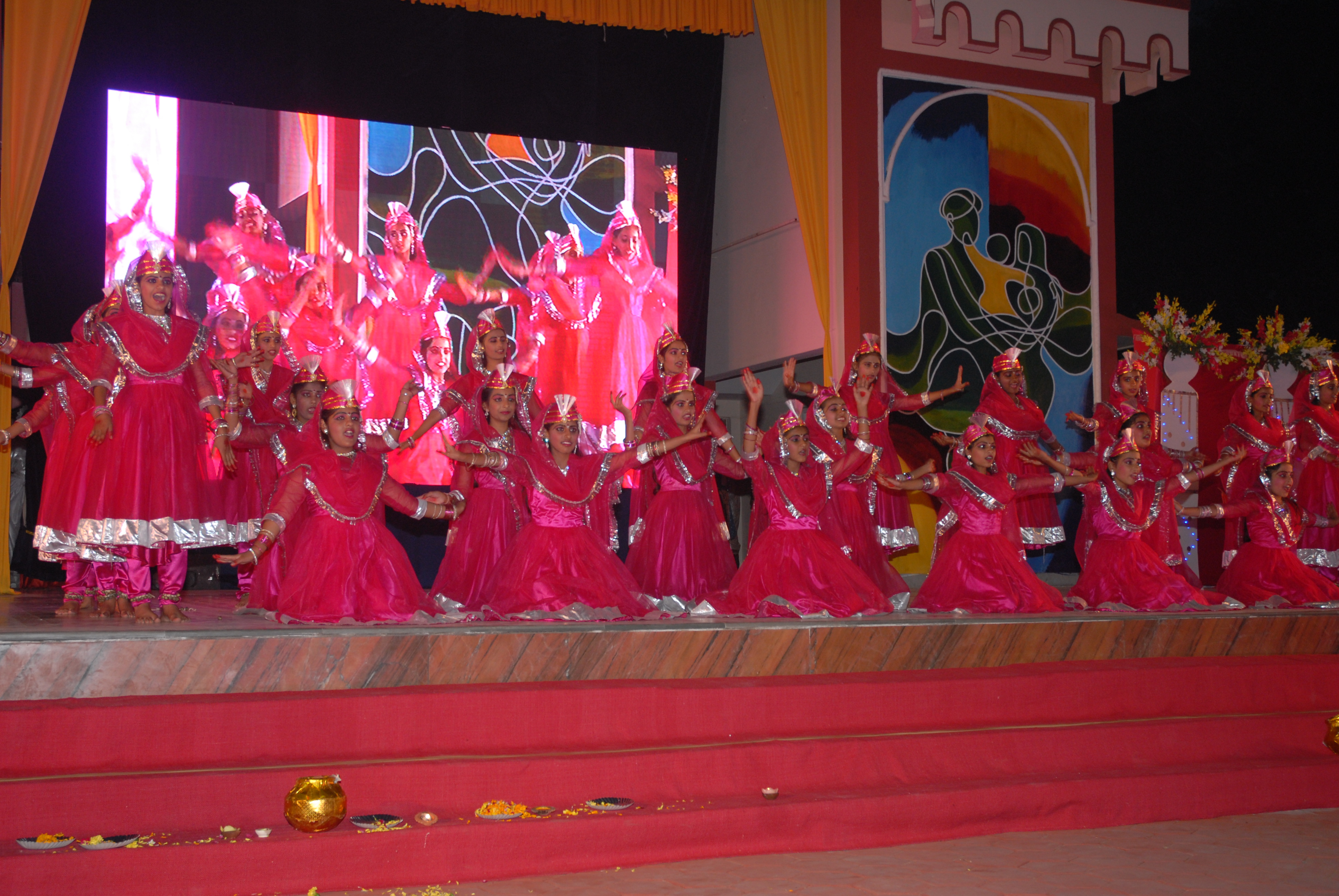 It is indeed a matter of great pride and honor for the Holy Family Convent Sr. Sec. School, Bhopal as it completes 25 glorious years after its foundation in 1990. The school has earned considerable appreciation for providing value-based quality education and developing personalities by imparting ideals of academic excellence, sense of discipline and high moral and ethical values.
It is our joy to announce our Jubilee year. Apart from many other special programs conducted this year, the Silver Jubilee function would behold everyone.
Rt. Rev. Dr. Leo Cornelio, the Arch Bishop of Bhopal inaugurated the programme. Dr. Sr. Bhavya CHF-Provincial Superior Shantidhara Province (Delhi), Shri Rameshwar Sharma, Honorable M.L.A. (Huzoor), Rev. Sr. Ruby Joseph, Ex-Provincial Shantidhara Province (Delhi) and Rev. Sr. Liya Peter, Councilor for Education, Shantidhara Province (Delhi) also present on the occasion as the guests of honor.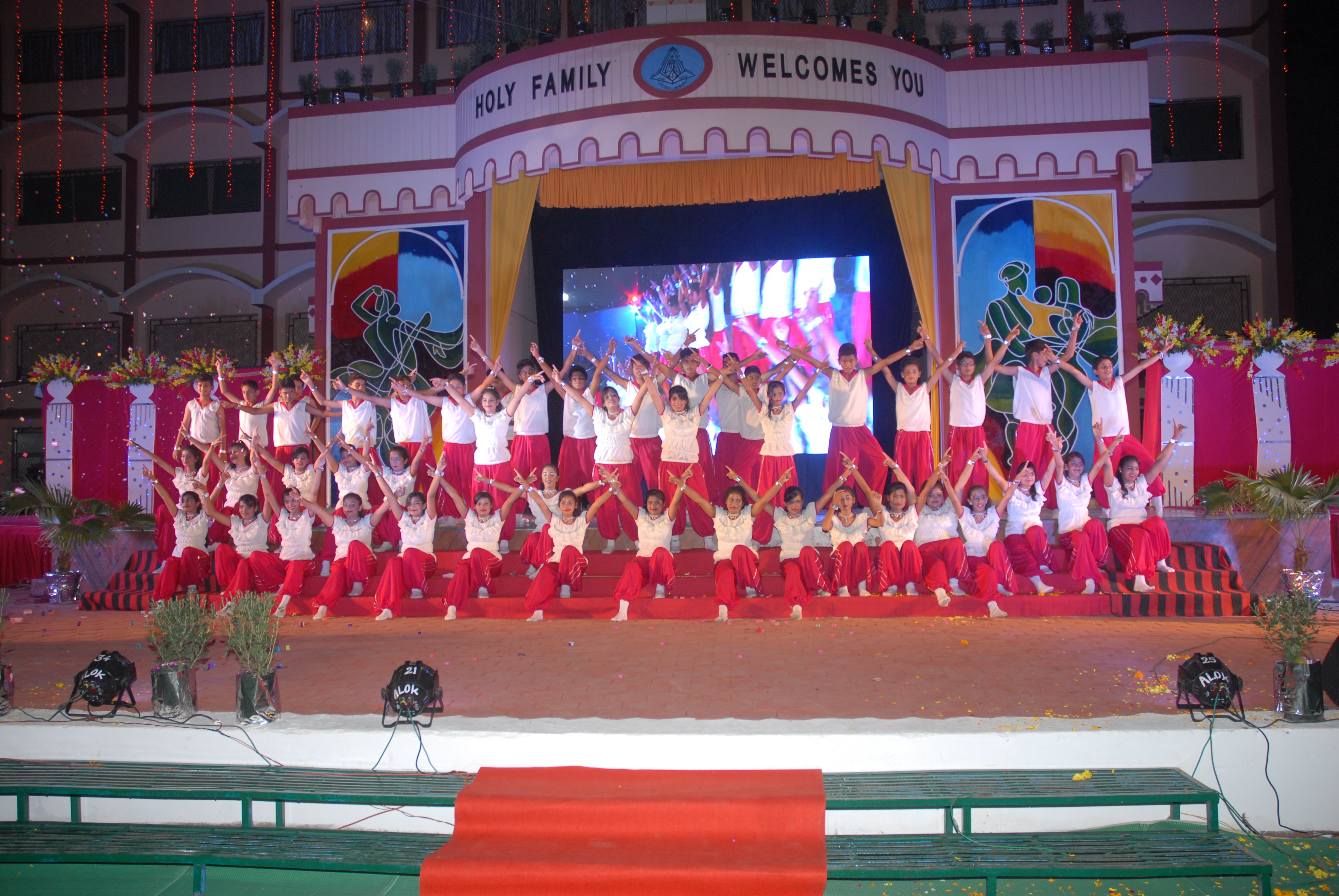 Dr. Leo Cornelio, ArchBishop of Bhopal said " The completion of twenty-five years is indeed a major milestone in the life of an educational institution. Holy Family Convent Sr. Sec. School, since its foundation in 1990, has earned very considerable appreciation for providing value-based education and for imparting the ideals of academic excellence, sense of discipline and high moral and ethical values, leading to the development of integrated personalities".
Sr. Roseline Jose , Principal, Holy Family Convent Senior Secondary School Bhopal said " The live orchestra with Rajasthani and Kathak dances is a first time effort to welcome all the invitees, dignitaries and guests. The whole program revolved around the theme of 'Building Families, Building Nation'. Another inspiring program was the skit 'Family, the mould of life' laying stress on the need of values inculcated and expanded in the family and school. The message of Jubilee was the core of each dance and song items of the day.
The Toppers of Class XII (11 batches till 2014), the senior-most teacher (Mrs. Meenakshi Sehgal) and other teachers who have completed 20 and more years of service in the school was honored with mementos.The former Principals, Managers, Co-ordinators also joined the spectacular function.
---
EDUCATION AND ENTERTAINMENT FOR CHILDREN'S DEVELOPMENT
Children are the nation's assets. They are future citizens of India. The investment in children helps for human resource development of the country. A happy child will make his/her home and the country happy. The future of any country depends upon the right upbringing of its children, for which a congenial environment and adequate opportunities for wholesome development are essential. According to UNICEF's Report 2013 "The State of the World's Children," one-third of the world's children lack adequate shelter, 31% lack basic sanitation and 21% have no access to clean, potable water. Illness, malnutrition, and premature death are common when children lack the most basic protection. Children have a right to entertainment and they should be brought in healthy environment. The schools will organise excursions for children to promote their interaction with the nature and to gain field experience outside school and home. The school children also will be taken to the science museums to create awareness about science and technology developments. There are children courts in Goa. During the armed conflicts anywhere in the world children are the victims of the violence. There are several World level initiatives like UN Convention on Child Rights, UNICEF etc working for protection of human rights of children. India has provided constitutional rights and enacted several laws for protection of children. Juvenile justice is one such aspect. Measures like National Policy on Children, Integrated Child Protection Scheme, National Commission On Protection Of Child Rights, Prohibition Of Child Labour, establishment of Children's Film Society, organising International Children's Film Festival Of India, National Bal Bhawans etc facilitate welfare of children. Children parks, children sports and films are necessary for promoting health and entertainment of children. Understanding child psychology is necessary for formulating policies for children. President of India give away Child Awards for encouraging brave children. Children's Day is being observed across the country on 14th November every year.
HUMAN RIGHTS OF CHILDREN
All human rights are also the human rights of children with particular attention to the rights of special protection and care afforded to minors, including their right to association with both parents, human identity as well as the basic needs for food, universal education, health care and criminal laws appropriate for the age and development of the child, equal protection of the child's civil rights, and freedom from discrimination on the basis of the child's race, gender, sexual orientation, gender identity, national origin, religion, disability, color, ethnicity, or other characteristics. Interpretations of children's rights range from allowing children the capacity for autonomous action to the enforcement of children being physically, mentally and emotionally free from abuse, physical and psychological. "
CONSTITUTIONAL RIGHTS OF CHILDREN
The Preamble of Indian Constitution states that Justice, liberty, equality, and fraternity for all the citizens including children are the fundamental philosophy of the Constitution. Article 14 deals with Equality before law and equal protection of laws. It is available to every person including children. Article 15 (3) empowers the State to make special legal provision for children. It provides mandate to the government to ensure children's welfare constitutionally. Article 21 (A) ensures free and compulsory education for all the children in the age group of 6- 14 years. Based on 86th Constitutional Amendment Children's Right to Education Act 2009 was enacted. Article 23 imposes total ban on forced labour and is punishable under the Act. Article 24 prohibits employment of children below the age of 14years in hazardous industries like mines, match industries etc. Article 51 A clause (k) and (j) states that the parent or the guardian's responsibility to provide opportunities for education to his child or as case may be ward between the age of 6- 14 yrs. The directive principles in Constitution of India also provide protection for the children under Article 39 (e), Article 39 (f), Article 41, Article 42, Article 45, and Article 47.
UN CONVENTION ON CHILD RIGHTS (CRC 1989)
The important rights that CRC accords to the children are the right to survival and development, the right to freedom of expression, the right to freedom of association and to freedom of peaceful assembly; the right to the protection; the right to access to information; the right to protection against all forms of injury and maltreatment; the right to attain the highest standard of health; the right to adequate standard of living; the right to primary education; the right to rest, leisure and play; the protection from economic exploitation; the right to protection from the sexual exploitation and the right to protection and care affected by an armed conflict. The Convention further entails duty on the States Parties to provide free and compulsory primary education and suitable alternative care should be provided to parentless children. It recognized that, in all countries in the world, there are children living in exceptionally difficult conditions, and that such children need special consideration and further emphasized the importance of international co-operation for improving the living conditions of children in every country in particular in the developing country.
UNICEF
The United Nations Children's Fund is a United Nations Program headquartered in New York City that provides long-term humanitarian and developmental assistance to children and mothers in developing countries. It is one of the members of the United Nations Development Group and its Executive Committee. UNICEF was created by the United Nations General Assembly on December 11, 1946, to provide emergency food and healthcare to children in countries that had been devastated by World War II. In 1953, UNICEF became a permanent part of the United Nations System and its name was shortened from the original United Nations International Children's Emergency Fund but it has continued to be known by the popular acronym based on this previous title. UNICEF relies on contributions from governments and private donors. Governments contribute two thirds of the organization's resources; private groups and some 6 million individuals contribute the rest through the National Committees. It is estimated that 91.8% of their revenue is distributed to Program Services. UNICEF's programs emphasize developing community-level services to promote the health and well-being of children. UNICEF was awarded the Nobel Peace Prize in 1965 and the Prince of Asturias Award of Concord in 2006. Most of UNICEF's work is in the field, with staff in over 190 countries and territories. More than 200 country offices carry out UNICEF's mission through a program developed with host governments. Seventeen regional offices provide technical assistance to country offices as needed.
LAWS FOR PROOTECTION OF CHILDREN
The Parliaments enacted several legislations for protection of children in the country. The legal enactment includes Right to protection of children against sexual offences 2012, Child Marriage Prohibition Act 2006, Child Labor Prohibition Act 1986, Protection of Children Act 2005, Children's right to free and compulsory education 2009, etc. "The Protection of Children from Sexual Offence Act, 2012" deals with child abuse cases. The Act provides equal protection to both male and female child. The Act provides for stringent punishments, which have been graded as per the gravity of varying periods. It provides for establishment of Special Courts for trial of offences under the Act, keeping the best interest of child as of paramount importance especially the children conflict with law at every stage of judicial process. The Act incorporates child friendly procedures for reporting, recording of evidence, investigation and trial of offences. Right to Education (RTE) Act 2009 came into force from April 1, 2010. This was a historic day for the people of India as from this day the right to education will be accorded the same legal status as the right to life as provided by Article 21A of the Indian Constitution. Every child in the age group of 6-14 years will be provided 8 years of elementary education in an age appropriate classroom in the vicinity of his/her neighbourhood. Any cost that prevents a child from accessing school will be borne by the State which shall have the responsibility of enrolling the child as well as ensuring attendance and completion of 8 years of schooling. No child shall be denied admission for want of documents; no child shall be turned away if the admission cycle in the school is over and no child shall be asked to take an admission test. The children with disabilities will also be educated in the mainstream schools. The Act seeks to remedy the structural deficiencies such as infrastructure and availability of school teachers which have pushed children out of schools. Compounding the lack of infrastructure and issues of corporal punishment and consequent insult and humiliation of the children are to be avoided. Children are often punished for non-payment of school fees and other charges, not wearing school uniforms and inability to buy text books, notebooks and other stationery. They are subject to discrimination on the basis of caste, gender, disability, ill-health and so-on. The Act provides that 'no child shall be subjected to physical punishment or mental harassment'. It also spells out a child friendly pedagogy.
JUVENILE JUSTICE IN INDIA
A child in need of care and protection includes missing children, abandoned and surrendered children, children without parents, street and working children, run away children. Child beggars, Children with parents or guardians not fit to take care of them due to physical or mental incapacity, disabled children, homeless children, abused, tortured, exploited, trafficked children, children affected by armed conflict, children affected or suffering from terminal diseases with no one to support them, and children living with those who have abused or killed another child(ren) and are therefore in danger of being killed or abused. Juvenis in Latin means young. The Juvenile Justice System emerged from the need to have an alternative legal system for dealing with children. The first enactment for juveniles in India was the Juvenile Justice Act, 1986 (53 of 1986). This law has since been amended twice in the years 2000 and 2006, to make it more child-friendly. The 2000 amendment followed India's ratification of the United Nations Convention on Rights of Child (UNCRC) wherein a set of standards have been laid out and are to be adhered to by all signatory State Parties. The various provisions of the Constitution of India bestow on the State a primary responsibility to ensure all needs of children and to protect the basic human rights. The Convention on the Rights of the Child emphasizes social reintegration of child victims to the extent possible without resorting to judicial proceedings. Therefore, the Government of India, in order to be pragmatic, re-enacted the Juveniles Justice Act, 1986 and taking into account the standards prescribed by the Convention on the Rights of the Child, the United Nations Standard Minimum Rules for the Administration of Juvenile Justice, 1985 (the Beijing Rules), the United Nations Rules for the Protection of Juveniles Deprived of their Liberty (1990) and other relevant international instruments on the subject, the Central Government enacted a new legislation by indicating in its short title the change that inculcated in the approach and thoughts towards juveniles towards their best interest and rehabilitation.
NATIONAL POLICY ON CHILDREN
In 1974, the Government of India adopted a National Policy for children, declaring the nation's children as 'supremely important assets'. This policy lays down recommendations for a comprehensive health programme, supplementary nutrition for mothers and children, nutrition education and mothers, free and compulsory education for all children up to the age of 14, non-formal preschool education, promotion of physical education and recreational activities, special consideration for the children of weaker sections of the population like the scheduled castes and the schedule tribes, prevention of exploitation of children and special facilities for children with handicaps. The policy provided for a National Children's Board to act as a forum to plan, review and coordinate the various services directed toward children. The Board was first set up in 1974. The policy has identified survival, health, nutrition, education, development, protection and participation as the undeniable rights of every child, and has also declared these as key priority task.
INTEGRATED CHILD PROTECTION SCHEME (ICPS)
UNICEF considers child protection as the prevention of or responding to the incidence of abuse, exploitation, violence and neglect of children. This includes commercial sexual exploitation, trafficking, child labour and harmful traditional practices, such as female genital mutilation/cutting and child marriage. Protection also allows children to have access to their other rights of survival, development, growth and participation. UNICEF maintains that when child protection fails or is absent children have a higher risk of death, poor physical and mental health, HIV/AIDS infection, educational problems, displacement, homelessness, vagrancy and poor parenting skills later in life. According to the Integrated Child Protection Scheme (ICPS)Child Protection is about keeping children safe from a risk or perceived risk to their lives or childhood. It is about recognizing that children are vulnerable and hence reducing their vulnerability by protecting them from harm and harmful situations. Child protection is about ensuring that children have a security net to depend on, and if they happen to fall through the loopholes in the system, the system has the responsibility to provide the child with the necessary care and rehabilitation to bring them back into the safety net.
NATIONAL COMMISSION ON PROTECTION OF CHILD RIGHTS
The Commissions for Protection of Child Rights Act, 2005 is another milestone in this concerned effort in protecting children who are vulnerable to exploitation. This is an Act to provide for the constitution of a National Commission and State Commissions for Protection of Child Rights and establishing Children's Courts for providing speedy trial for offences against children or of violation of child rights and for matters connected therewith of incidental thereto. The Central Government under section 3 of the Act, by notification constituted a body to be known as the National Commission for Protection of Child rights to exercise the powers conferred on and to perform the functions assigned to it under this Act. The Commission is a quasi judicial body having powers of a civil court to enquire into the violation of child rights.
PROHIBITION OF CHILD LABOUR:
Transnational partnerships are required to tackle this global crime. Important recent treaties include the International Labour Organization Convention 182 passed in 1999 that bans the worst forms of child labour. The Optional Protocol to the Convention on the Rights of the Child, passed in 2000, prohibits the sale of children, child prostitution, and child pornography. UNICEF is addressing the underlying causes of child sexual abuse by working to improve access to and quality of education, raising awareness, and advocating for children's rights. UNICEF supports programmes that help communities become the first line of protection for children, and is also advocating strengthening legislation and legal enforcement to stop the commercial sex trade of children. In order to protect children against abuse by employers who engage them in works unsuited to their health and strength, there are various enactments under our legal system which provides protection to children working in various occupations (CRL- 141). The Child Labour (Prohibition and Regulation) Act, 1986 prohibits the employment of children in certain employment and regulates the conditions of work of children in certain other employment. The Act concentrates mainly on four basic issues (i) minimum age for employment of children; (ii) maximum period of work per day and prohibiting work at night; (iii) prohibiting certain types of work for children; and (iv) medical examination of all working children. The International Programme on the Elimination of Child Labour (IPEC) is a global programme launched by the International Labour Organisation in December 1991. India was the first country to join in 1992 when it signed a Memorandum of Understanding with ILO. The long-term objective of IPEC is to contribute to the effective abolition of child labour with immediate objectives. The National Child Labour Policy, 1987 includes Strict enforcement of the provisions of the Child Labour (Prohibition and Regulation) Act, 1986 and other concerned legislations, rehabilitation of child labour withdrawn from employment, reducing the incidence of child labour progressively, providing better and readily accessible education, through formal or non-formal systems of education, improving health conditions for child labourers, providing nutrition through schemes like the "Integrated Child Development Services". Intensifying the anti-poverty programmes such as integrated rural development services, focusing on areas known to have high concentration of child labour and adopting a project approach to identify, withdraw and rehabilitate working children. The National Child Labour Projects (NCLP) launched in 1988 is time bound projects that seek to implement model programmes consisting of key elements such as stepping up the enforcement of the prohibition of child labour, providing employment to parents of child labour, expanding formal and non-formal education, promoting school enrolment through various incentives, such as payment of stipend and raising public awareness. The major activities undertaken under the NCLP are the establishment of special schools to provide non-formal education, vocational training, supplementary nutrition, stipend, health care, etc. to children withdrawn from employment.
CHILDREN'S FILM SOCIETY
Children's Film of Society India was founded soon after India's independence by Pandit Jawahar Lal Nehru, India's first Prime Minister, whose affection for children is well known. Pandit Nehru established CFSI with the hope that indigenous and exclusive cinema for children would stimulate their creativity, compassion and critical thinking. CFSI started functioning in 1955 as an autonomous body under the Ministry of Information and Broadcasting with Pandit Hriday Nath Kunzru as President. CFSI has continued to produce, exhibit and distribute quality content for children: from feature films, shorts, animations to television episodes and documentaries. CFSI promotes films that provide healthy and wholesome entertainment for children to broaden their perspective and encourage them to reflect on the world around. With an enviable catalogue of 250 films in 10 different languages, CFSI remains the prime producer of children's films in South Asia. It also organise film screenings across the country, reaching out to approximately four million children annually. CFSI is committed to strengthening the children's film movement within India and promoting Indian produced children's films across the globe. INTERNATIONAL CHILDREN'S FILM FESTIVAL OF INDIA (ICFFI) International Children's Film Festival of India (ICFFI) also popularly known as The Golden Elephant is a biennial festival that strives to bring the most delightful and imaginative national and international children's cinema to young audiences in India. Outstanding features, shorts, live action and animation films are screened over seven days of festive celebrations, attended by more than a hundred thousand children and hundreds of film professionals from across the world. Every two years, the festival begins on 14th November, the birthday of Pandit Jawaharlal Nehru – India's first Prime Minister – also fondly referred to as Chacha Nehru (Uncle Nehru), because of his love for children. Pandit Nehru established CFSI soon after India's independence with the hope that indigenous and exclusive cinema for children would stimulate their creativity, compassion and critical thinking. It is this vision of Jawaharlal Nehru that guides ICFFI. Cinema is a powerful medium which will have to be used to play a pivotal role in child's life. The main agenda of ICFFI is to give clean and healthy environment to the children by screening films produced by the countries all over the world. 18th Edition of ICFFI had taken place in the historic city of Hyderabad, the festival permanent venue for the last 8 editions and is organized by Children's Film Society of India (CFSI) – an autonomous body under the Ministry of Information and Broadcasting in collaboration with Government of Andhra Pradesh.
NATIONAL BAL BHAVAN
National Bal Bhavan is an institution which aims at enhancing the creative potential of children by providing them various activities, opportunities and common platform to interact, experiment, create and perform according to their age, aptitude and ability. It offers a barrier-free environment with immense possibilities of innovation, minus any stress or strain. Bal Bhawans caters to the need of children between the age group of 5 to 16 years. It is an autonomous body under the Ministry of Human Resource Development (HRD). Throughout India Jawahar Bal Bhawans are established to provide training to children during summer vacation and holidays. In order to provide an out let for hidden talent of children in the age group of 5-16 Bal Bhavan conducts summer camps every year during mid of April to mid of May in several activities. An annual camp is also organised at various Jawahar Bhawan Kendras for encouraging children to take part in several extracurricular activities.
CHILDREN PARK
A Children's Park as the very name indicates, is a park meant for children to come in the mornings and evenings to spend their leisure time in the open and fresh air of the park, away from their congested homes and busy environments. A children's park has several playthings for them to play with and enjoy. There are swings, slides, rods for hanging upon for exercise, and many other such items that provide for children their much required exercise, enjoyment, and refreshment away from their busy schedules of school and home. In these parks children come with their parents or elders in the morning for walks, exercises and jogging, while, in the evening time they are again there for playing and having a good time after a heavy school routine. On the open space in a park, we can see children, the bigger ones playing games like badminton, cricket, and hockey, while the small ones enjoy the slides and swings.
CHILDREN SPORTS
Just in the past decade, it has become popular for children to join sports teams. Organized sports have a lot of beneficial outcomes for building a child's self-esteem at a young age. It also allows children to be physically active and develop a healthy lifestyle throughout their life. Not just sports, but physical activity built up from a young age can help lessen risks of developing adult diseases like diabetes and heart disease. Sometimes, building social skills in a classroom environment can be hard for children. Those who participate in team sports can learn social skills through teamwork, such as, taking turns and the responsibility of being a teammate. To be successful, everyone needs to take part and do their best; children can learn this through team activity and the guidance of taking direction from a coach. Team sports are also a great way for kids to make friends with others who have similar interests. A positive team sport experience can have amazing emotional benefits. Learning the value of practice, the reward of succeeding, and the challenge of competition will play a role in all other parts of their lives. These are important values and lessons to learn early on in life so that they can take these same values and apply them to classroom situations and other social situations. Team sports will create a healthy lifestyle and can affect children's self-esteem and create a healthy self-image.
CHILD PSYCHOLOGY
Children will learn through observation and imitation from parents, teachers and elders. Children are very sensitive in nature. They should be handled with care. Social and human values have to be inculcated among children from the very childhood at home and school. Broken homes leave a very deep impact on psyche and emotional maturity of children. Their mind is like a camera ready to capture the happenings before them which will influence their mindsets. In the process of learning, children should be taught properly about their behavioural patterns and positive attitudes. Segmund Freud, an eminent psychologist opined that the unfulfilled desires and childhood experiences had a deep impact on the overall personality development of human beings.
CHILD AWARDS
The National Child Award for exceptional Achievement was instituted in 1996 to give recognition to children with exceptional abilities who have achieved outstanding status in various fields including academics, arts, culture and sports etc. Children between the age of 4-15 years who have shown an exceptional achievement in any field are eligible for this award. One Gold medal and 35 Silver Medals are given annually to the exceptional achievers by the President of India. *Children's Day is being observed on 14th November every year across the country.
---
Billabong high International School summer camp ends
MM Team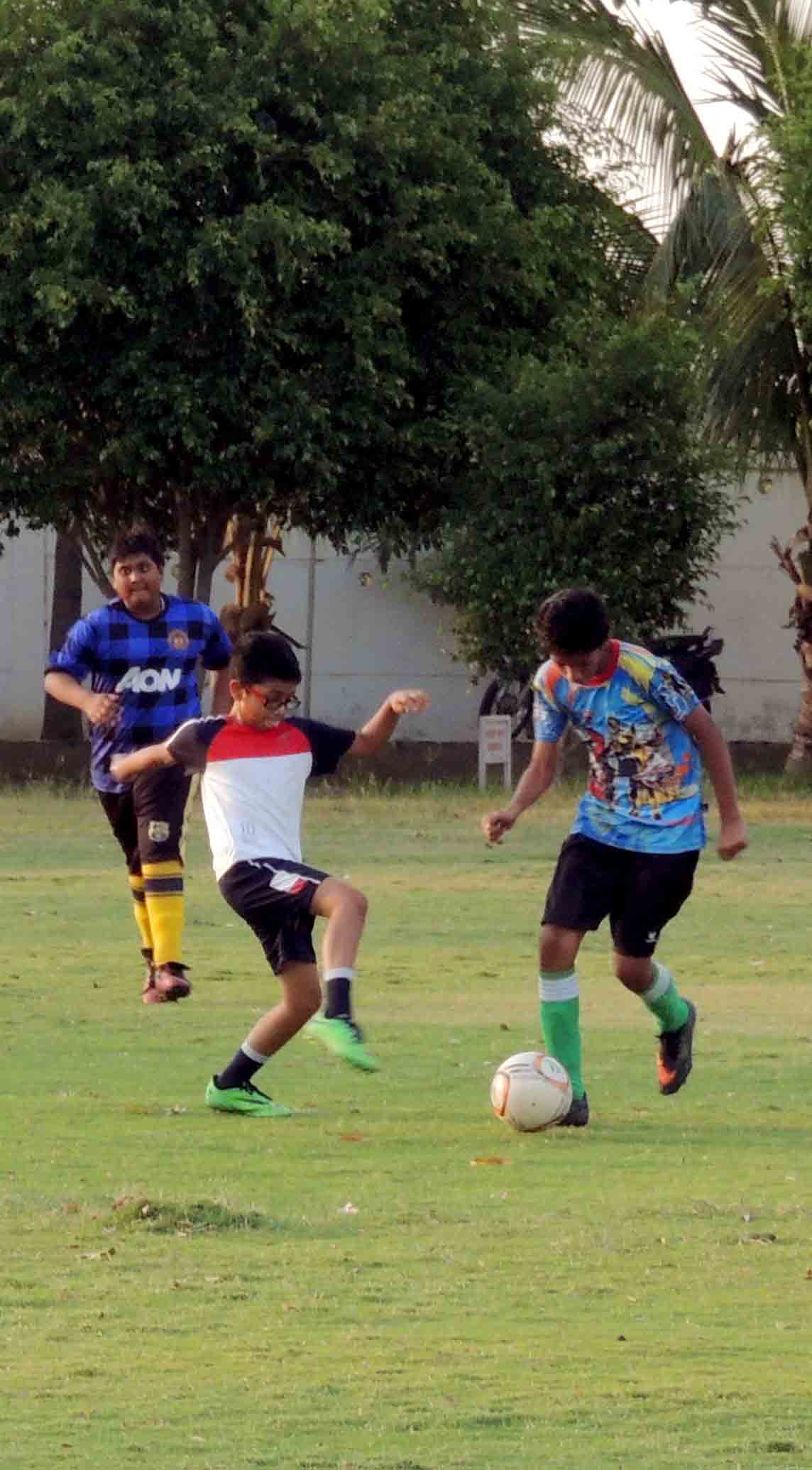 Bhopal , 24th May 2014:
The month long summer camp organized by Billabong High International School (BHIS) for school going children concluded recently. The kids learned the finer points of the game during the month-long camp.
Around 55 students from various schools of the city participated in it. The main aim of the camp was to enhance the mental and physical ability of the youth, honing their skills in different capacities.
Mrs Sujata Lakhani, Principal, Billabong High International School said "Summer camps not only help the child acquire new skills and polish existing ones, these also give the child an entirely new perspective of his ever-expanding environment".
She also added that "It's not just a camp pulled out from the dictionary. The idea is to give the kids a proper feeling of how a training process should be. A budding footballer needs to balance practice, diet and rest at the same time. But someone needs to tell them about it".
Mr. Rahatullah Khan and Ms.Mona Shrivastava were the camp coordinators.
---
Billabong High Internationl School Bhopal students excels in IGCSE
MM Team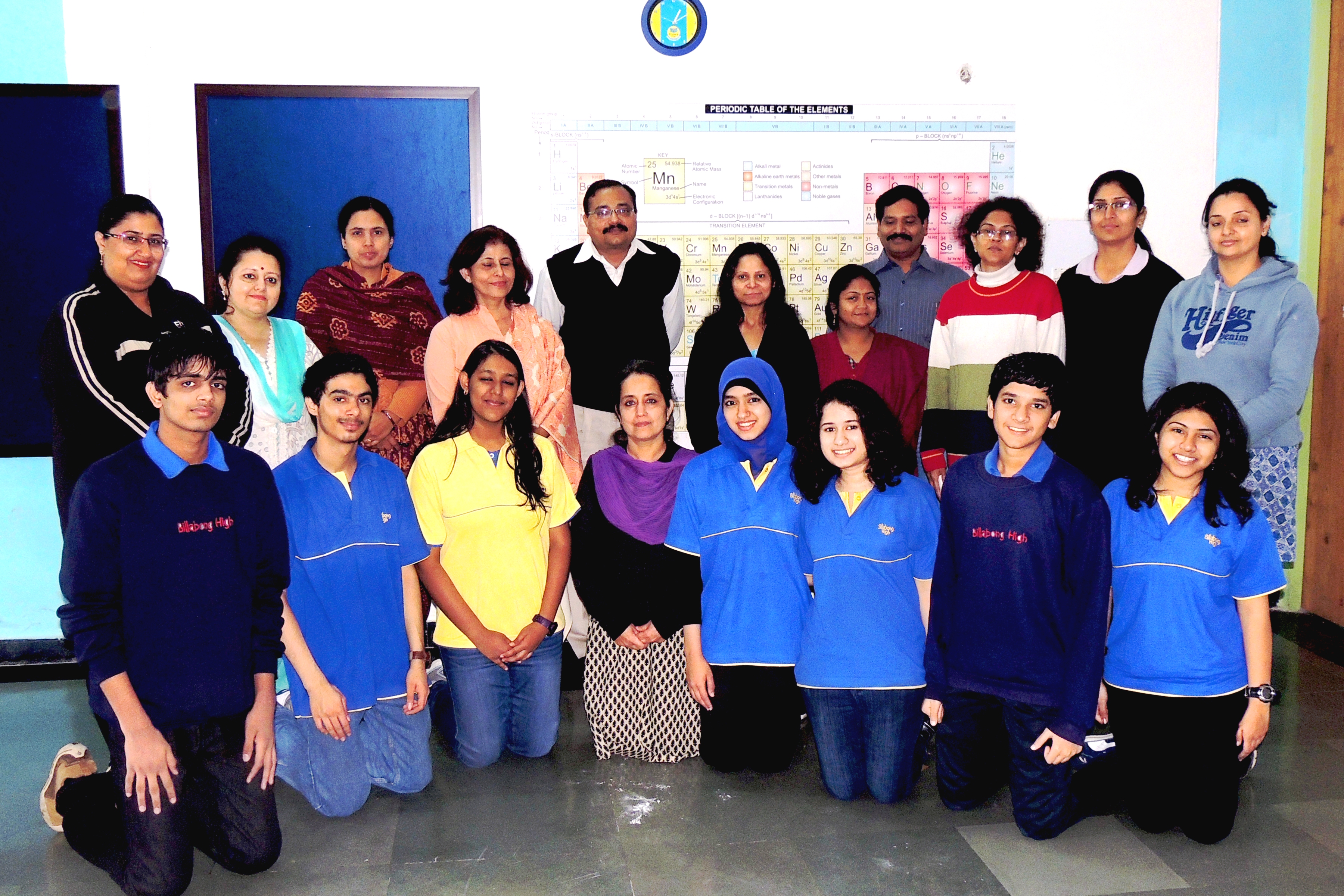 BHOPAL, 29th January 2014: Kurien Verghese, the man responsible for the phenomenal success of Amul was wont to say,
"For those who believe no explanation is needed, for those who question the belief, no explanation is enough."
This statement defines Billabong High Internationl School Bhopal philosophy. When a group of enterprising, resolute students registered with the CIE in January 2013, the air was thick with disbelief and scepticism, if not downright condemnation.
Now twelve months later, as Billabong celebrates riding wave of triumph of its students at the IGCSE exams, the detractors have been silenced and the taste of victory is sweet indeed. "Nothing succeeds like success," although a trite saying, means much, no doubt.
Reposing faith in its existing set of teachers, Billabong High International School undertook the daunting task of preparing children in a record time period of ten months against the recommended duration of eighteen months. A* (above 90%) achieved by the children in Physics, Chemistry, Biology, Geography, Economics, English Language and Literature have brought smiles of euphoria on the faces of the staff, management, students and their parents.
IGCSE, which offers a plethora of seventy subjects, focuses on students applying subject knowledge to new and unfamiliar situations." The two key aspects in Billabong's successful introduction of IGCSE curriculum are implementation of Dr. Benjamin Bloom's Hierarchy of Learning Objectives, and adaptation of teaching to suit the differing needs of learners.
---
Talent search exam
MM Team
Resonance coaching institute will be conducting STaRT-2014 for the third time in all the 120 branches of Ryan International School. Around 2.40 lakh students – 122,706 from private schools and 118,333 students from government schools have enrolled themselves. The talent search exam STaRT-2014 is open for all the students starting from class five to XII, and will be conducted in two stages. The last date for registration is October 13.
Manoj Sharma, Vice-President (Business Development and Operations), said that in order to encourage and motivate the talented but under-privileged students, Resonance has made this exam free for all the students across India from Kendriya Vidyalaya (KV) and all the government school students.
---
ICSE results out; Saumya Nair of Billabong High International School scored 97%
Billabong has done it again!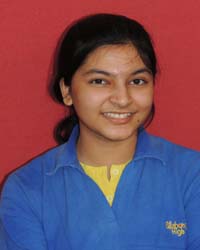 Bhopal, 17th May, 2013: Billabong International High School declares its ICSE result, where all the students fly with golden colors.
Saumya Nair ( 97% ), Ipsa Agnani ( 93.8%) and Shrey Jain (91.2%) topped the list of successful candidates. 25% of the students secured over 90% aggregate marks and 62% secured over 80% aggregate. The remaining students secured above 77%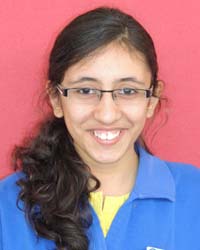 The second batch of students who appeared at the All India ICSE (after Grade X ) examination held in March 2013 passed out with flying colors and have done their school proud. All the students not only passed with distinction giving a pass percentage of 100%, but also shared among them nearly 100% distinctions per candidate.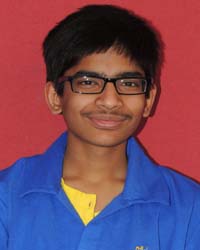 Mrs. Sujata Lakhani, Principal of Billabong High International School, says" Our students have again made us proud. They have passed with flying colors. We have done better from last year, we are very proud of our students. We congratulate the entire staff and students for their excellent hard work and result."
The average aggregate of the school stood at a whopping 85.33%, which is 3% more than that of the year 2012. They bettered last year's result both individually and collectively.
On the qualitative scale this year's results are certainly an academician's delight.
---
PANINI JNANPEETH GOES GLOBAL
MM Team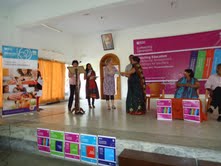 PANINI JNANPEETH English Medium Higher Secondary School of Hoshangabad has registered itself among the most elite society of schools all over the world by developing International Links with schools from different countries on Online Connecting Classrooms.Panini Jnanpeeth, in this venture, has opened a new window on the world for the students where these future kids brush up their talents with the most fertile minds and give themselves a chance to explore and widen their horizons.Panini students are going to connect them with their Pakistan based Partner school named Dominican Convent from Bahawalpur where there is a online discussion is scheduled on the topic - History of Sub-Continent : Shared features. Later the students shall accompany their teachers to Delhi where they will get a first hand information about the Indian Monuments . Panini in this entire venture has created a wonderful change among the students who by no means feel themselves a bit low or inferior to any of their foreign counterparts. The whole school family deserves a loud round of applause.
---