Leaders dont create followers, they create more leaders. - TOM PETERS


CLASSIFIEDS
|
MATRIMONIALS
---
Think Over It >>
"Good business leaders create a vision, articulate the vision, passionately own the vision, and relentlessly drive it to completion" -
Jack Welch
---
A Live Show with those Who Matters
AN INITIATIVE OF

T

HINK

M

ADHYA

P

RADESH

F

ORUM
TO PARTICIPATE SMS " MMTMPF" TO 9893096880
Email :

editormetromirror@gmail.com
START


READERS CLUB IN YOUR LOCALITY
We will help you to organise various social, Cultural, and Educational activities in your locality / colony.
Please contact with the list of minimum 20 residents with their address, Phone No. for further action / formal opening.
Contact : METROMIRROR.COM, Brainpower Media Group,
Prime Plaza, 3rd floor, E-3/46 Arera Colony, 10 NO.,Bhopal
Phone: 0755-4055957, 9893096880 .
metromirror.com

---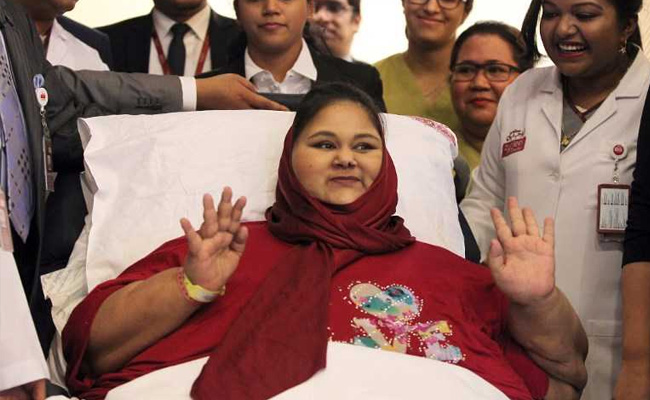 Eman Ahmed, Once World's Heaviest Woman, Dies In Abu Dhabi
World's heaviest woman Eman Ahmed, who came to India for weight-loss surgery and then flew to Abu Dhabi for further treatment amid controversy, has died at 37. .---More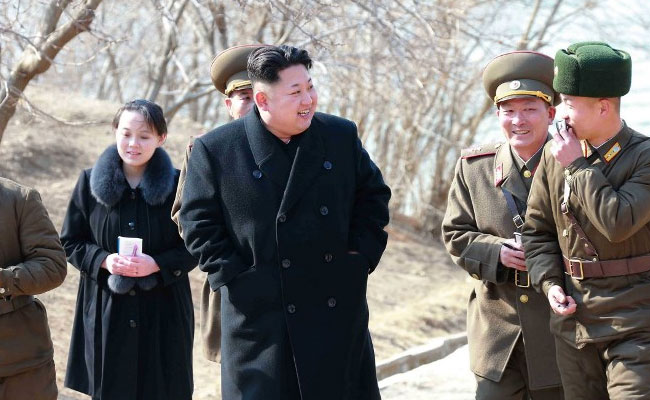 Trump Imposes New Sanctions On North Korea; Kim Says He Will 'Tame The Mentally Deranged US Dotard With Fire'.
President Donald Trump on Thursday announced new financial sanctions targeting North Korea as his administration seeks to.---More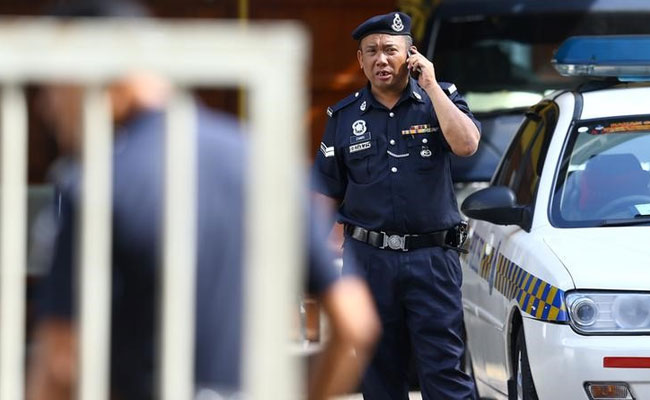 Scrapped Malaysian Beer Festival Faced Threat From Militants, Say Police
KUALA LUMPUR: Unidentified militants planned to sabotage an annual beer festival cancelled this week by authorities in the Malaysian capital of Kuala Lumpur who cited ---More
READER RELATIONS INITIATIVE
READER RELATIONS INITIATIVE
House owners are advised to furnish the tenant's details at the nearest Police Station, otherwise FIR may be registered ---More
SEE - Tenant's verification form

Let's respect caliber first. Lakhs of fictitious Degree / PHD holders who remain unemployed and apply for Peon are equally responsible along with Third class degree distributors and the Society. Even many tried to tarnish the image of our PM Modi and talented Smriti Irani investigating about their Degree.! Society must recognize talented people because they are the Real Ambassadors of India , within and outside India . Fake PHD holders are damaging the Image of India . ! We look forward to your Feedback at @shivharshindia / editormetromirror@gmail.com.


M

inds

O

f

I

ndia.com
Anna Hazare

If honest people come to the power, there will be no corruption. Don't vote to the party, vote to the honest candidates ---More






Shivraj Singh Chouhan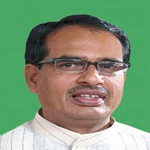 I will not hurt anybody by doing any wrong act. Congress should forget the enemity and come forward with us for the development of the state. ---More




---


INVESTIGATION
EMPOWERING PEOPLE THROUGH TRANSPARENCY
RTI - YOUR RIGHT TO INFORMATION
Any complaint relating to the RTI ?
FOR ASSISTANCE WRITE TO :
Email : editormetromirror@gmail.com

My top priority is Mohalla Samitis -
Alok Sharma,
Mayor , Bhopal Municipal Corporation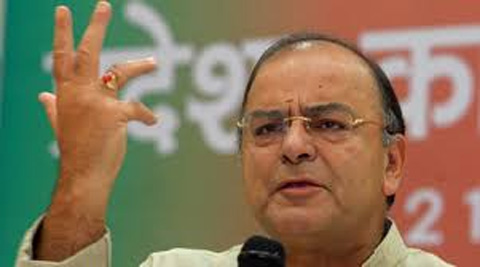 Arun Jaitley -
'PM goes out with dignity and grace....'"Only if he had stood up at the right time and disagreed he would have been regarded with still a greater honour,"



MEDIA

Powerful Headlines in Media :
---
GST Biggest Economic Reform, Says BJP At Big Meet: 10 Points
Times of India, 25 September 2017
At Opening Speech At Huge BJP Meet, Amit Shah Targets Rahul Gandh
Indian Express, 25 September 2017
What killed Eman Ahmed? World's 'heaviest' woman dies in Abu Dhabi | 10 things about he
The Hindu, 25 September 2017
---

Media News :
---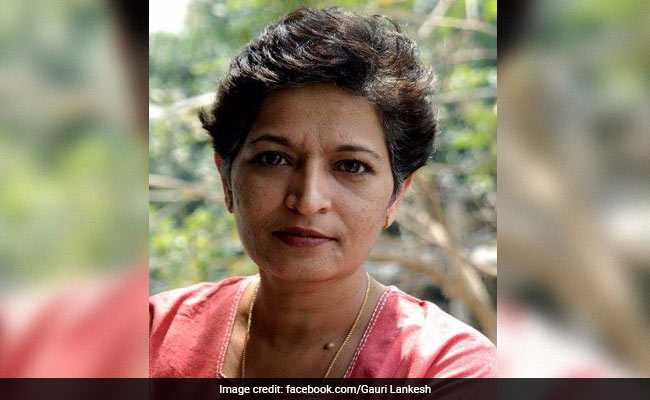 State Funeral For Journalist Gauri Lankesh Amid Outrage Over Her Murder
Hundreds lined up at Bengaluru's Ravindra Kalakshetra cultural centre to pay their respects to senior journalist and activist Gauri Lankesh, ---More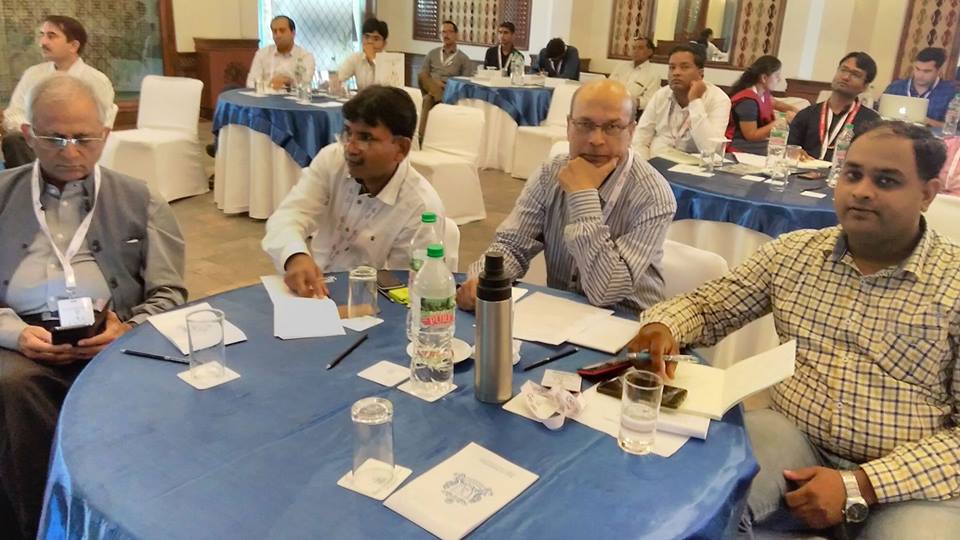 Google search sammelan held
Google search sammelen for the online publishers was held at Hotel Noorus Sabha.Google team members enlightened the delegates about the Google search engine ---More

---

HAPPY BIRTHDAY TO OUR WELL-WISHERS:
---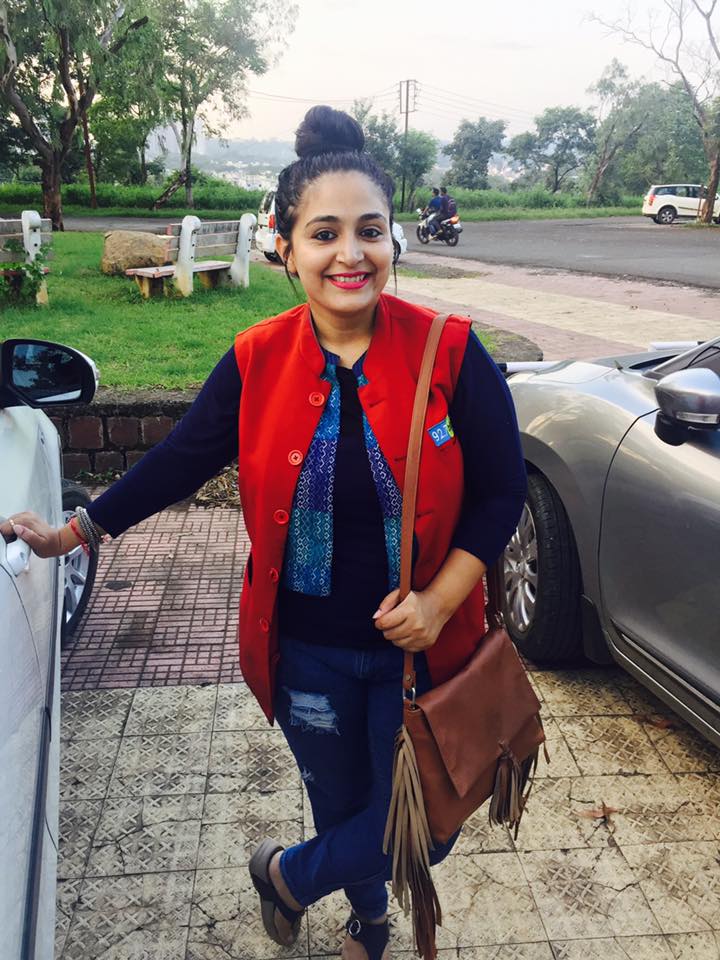 RJ Anadi
Big FM



Manish Srivastava
PTI
---More
---

BLOG :
---

ANOOP SWARUP
anoopswarup.blogspot.in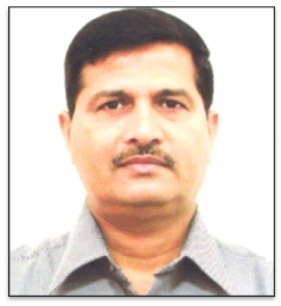 Ashwini Lohani
ashwanilohani.blogspot.in
PUBLIC RELATIONS COUNCIL OF INDIA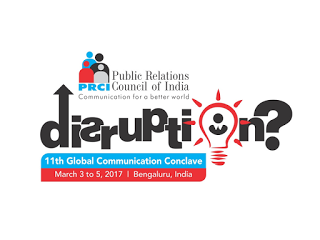 Global Communication conclave to focus on Disruption
BENGALURU: With focus on Disruption, premier communicators' organisation Public Relations Council of India (PRCI) ---More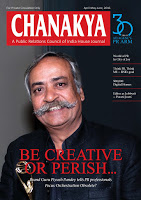 EXCLUSIVE! PR has to be creative, Ad Guru Piyush Pandey tells CHANAKYA
"Constantly finding more creative ways to convey a message is the role of any communication professional ---More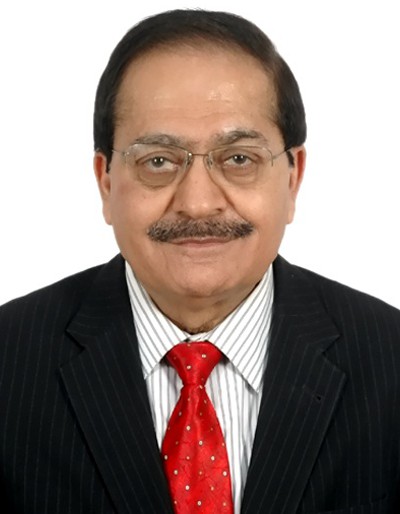 PR Doyen and PRCI Founder Chairman is no more
Public Relation Council of India Founder chairman and distinguished PR personality Sh. N.D. Rajpal died at New Delhi hospital ---More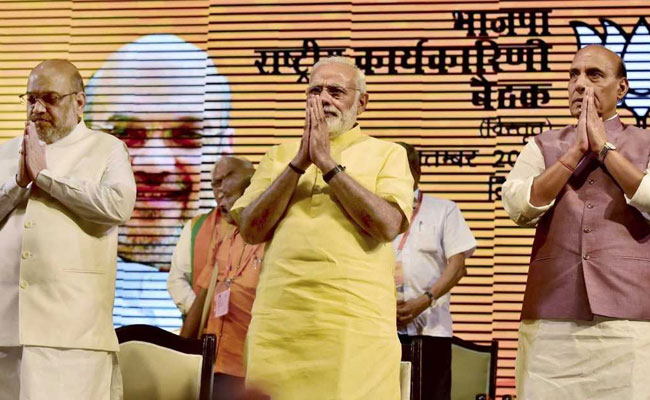 GST Biggest Economic Reform Since Independence, Says BJP At Big Meet: 10 Points
NEW DELHI: BJP chief Amit Shah this morning thanked Prime Minister Narendra Modi for resolving the Doklam standoff with China and praised Foreign Minister Sushma .---More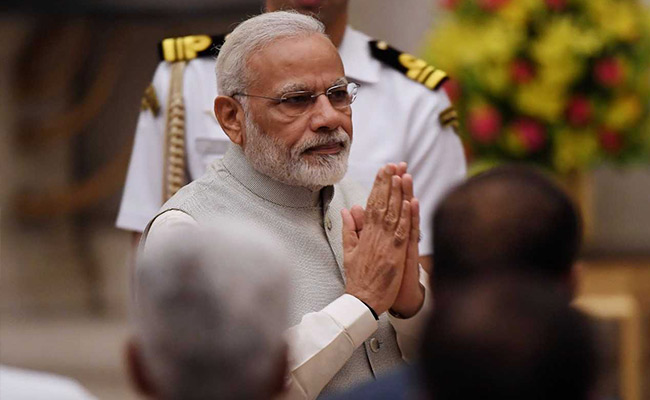 PM Modi Meets Deadline For Disclosing Assets, Top Ministers Don't
Prime Minister Narendra Modi has disclosed that he has assets worth Rs. 1,00,13,403. He has shared details on a government website in keeping with a rule he introduced after taking office---More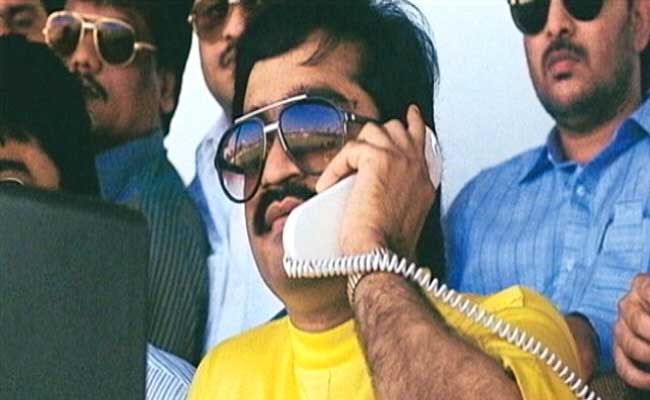 Terrorist Dawood Ibrahim 'In Talks' With Centre For His Return, Alleges Raj Thackeray
Raj Thackeray dropped a bombshell today as he claimed that India's most wanted terrorist Dawood Ibrahim is trying to negotiate his return with the central government as ---More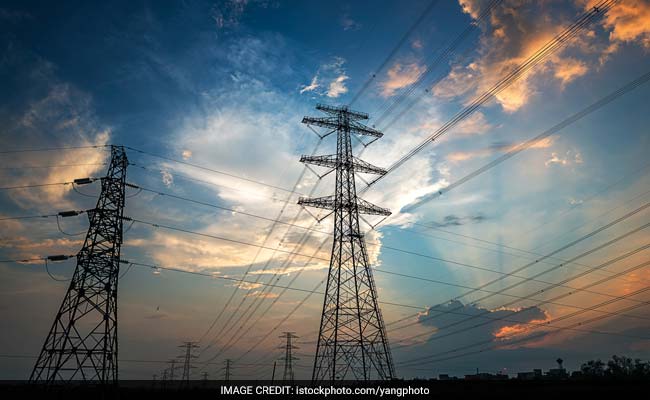 ABB Buys General Electric's Electrical Equipment Unit For $2.6 Billion
Zurich: Power grids maker ABB is buying General Electric's Industrial Solutions business for $2.6 billion in a bet it can improve the division's lacklustre margins over the next ---more
PM Modi's Jobs Problem Is Growing, Government Remains Optimistic
The jobs market has been slugged by last November's shock cash ban and July's imposition of the national goods and services tax or GST. ---more


Beti Bachao Abhiyan Starts from M.P. CM's residence
- One Thousands girls were served Kheer-Pudi by the CM and his wife Sadhna
- beti Bachao Abhiyan Praised by the cross-section of the society.
- Rs 100 Carores to be spent on the project. ..More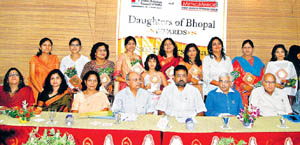 When the Daughter of MP will get Rs 2 lakhs Award?
Public relation council of india, Bhopal chapter & leading newsmagazine Metromirror.com had taken the initiative to honour the talented 'daughters of Bhopal' to mark the birth of the talented daughter of India Kalpana Chawla on July 1,2009. ..More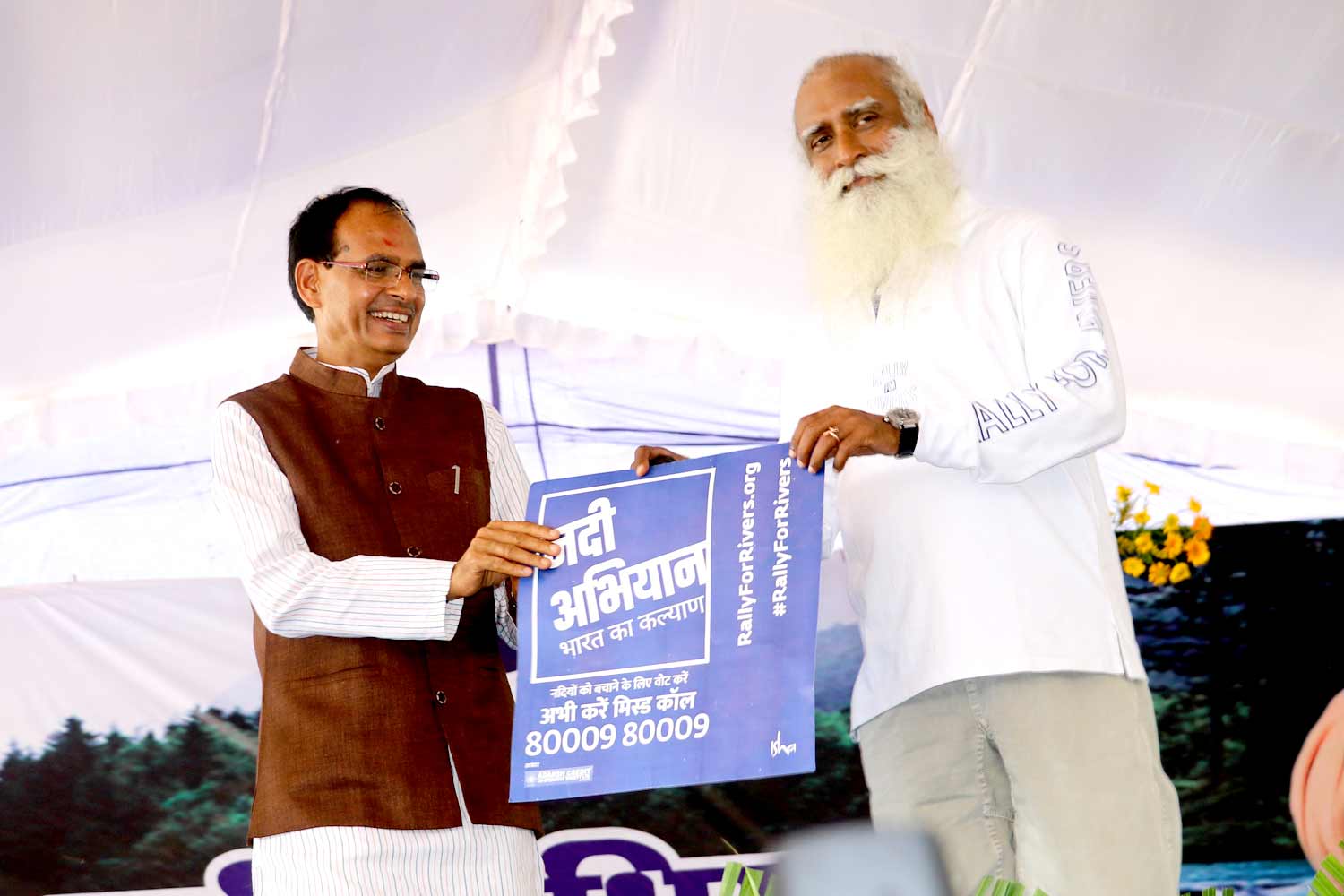 Saving rivers for human life is must : CM Shri Chouhan
Speaking at the Nadi Abhiyan programme in Vidisha, Chief Minister Shri Shivraj Singh Chouhan said that rivers are the basis of human life hence the people must also come forward ---More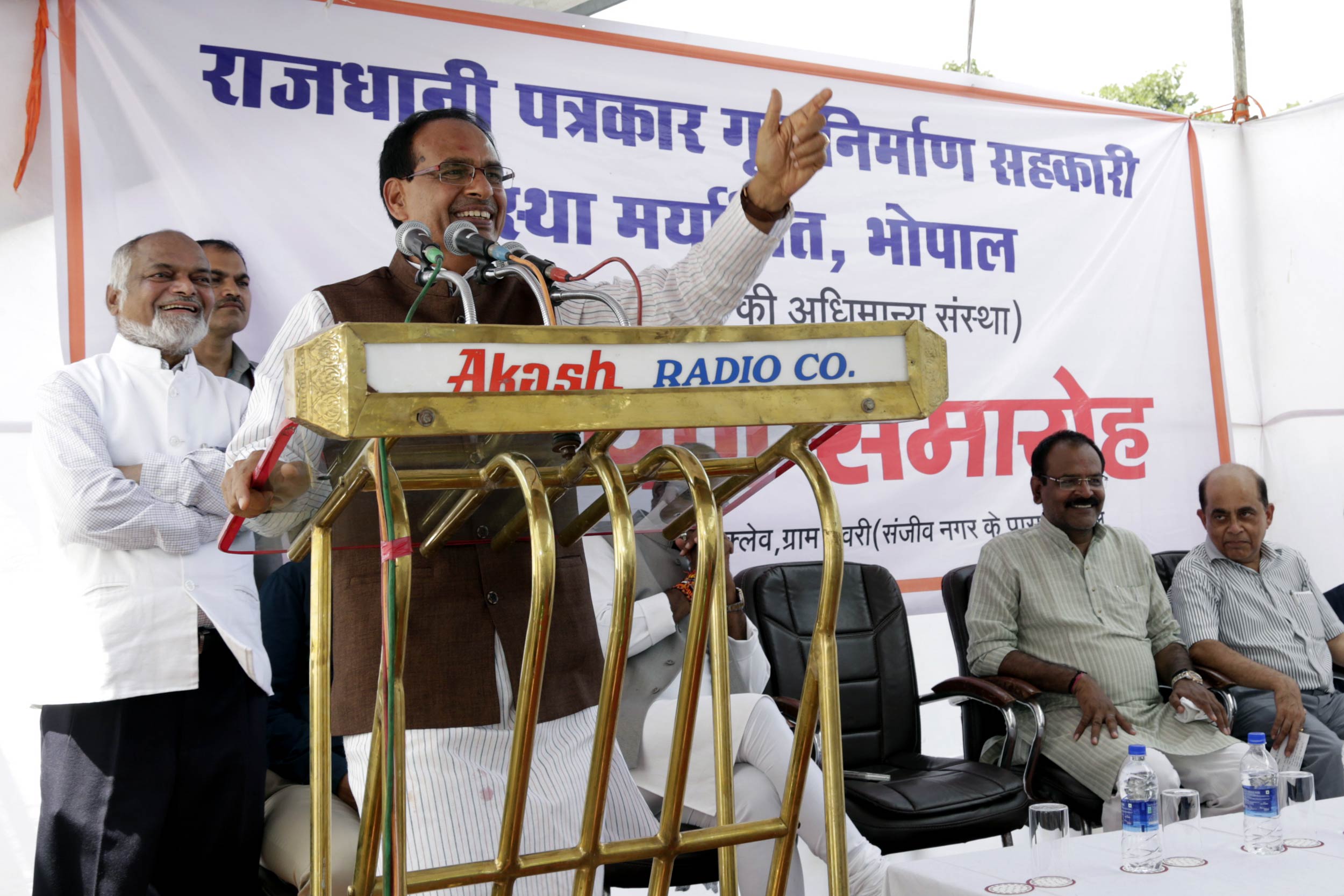 CM Shri Chouhan dedicates entrance gate of 'Press Enclave'
Chief Minister Shri Shivraj Singh Chouhan said that making the land of Rajdhani Patrakar Griha Nirman Sahakari Sanstha Martyadit free-hold would be considered so that members ---More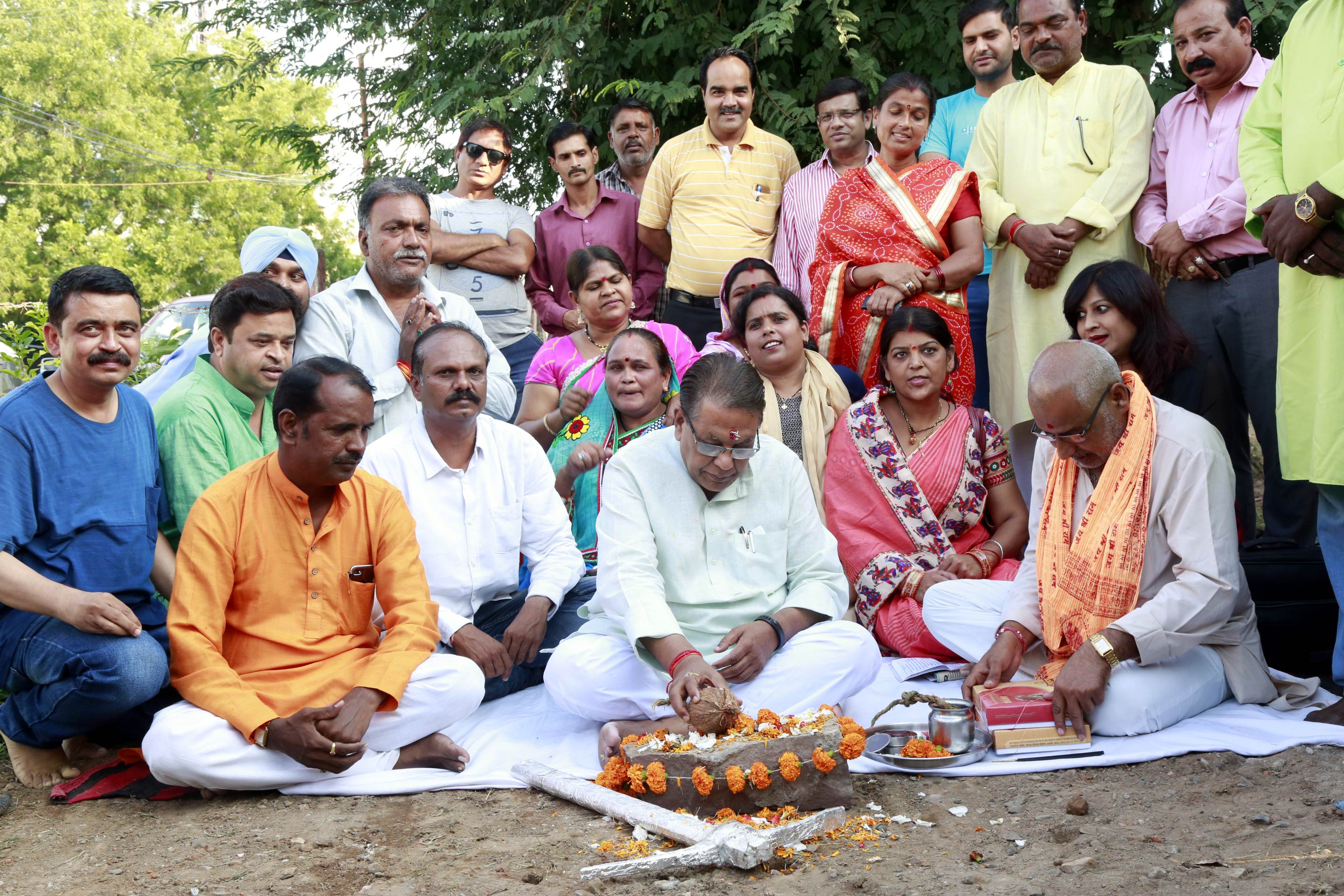 Revenue Minister Shri Gupta performs bhoomi-pujan of park and gym
Revenue, Science and Technology Minister Shri Umashankar Gupta performed bhoomi-pujan of a park at Veerangana Parisar ---More

Is Corruption the main issue in Madhya Pradesh ?
Send us your valuable suggestions at E-mail : editormetromirror@gmail.com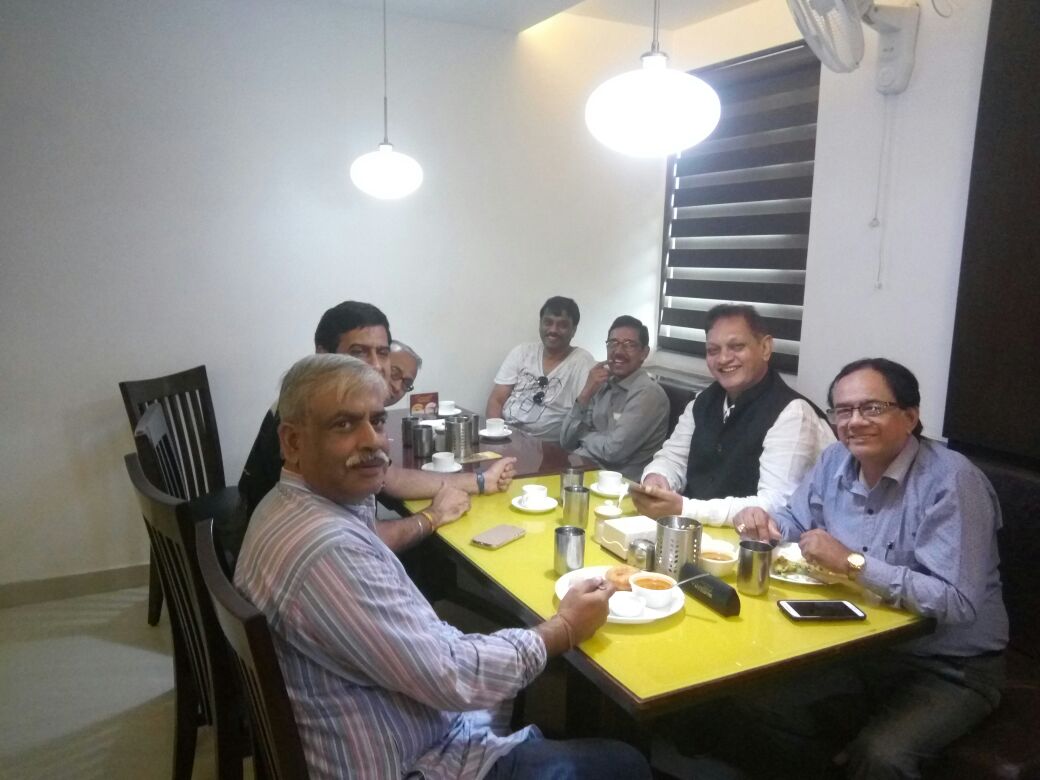 CAMPIONITE 78 BATCH ASSOCIATIONS
Campionite 78 Batch Association officials met today for their monthly meeteing.In the meeteing the officials and members discussed about the programs been taken up by association for the society. ...more


PRAKASH JAVADEKAR PLEDGES FOR A VIBRANT, EDUCATED AND RESEARCH ORIENTED INDIA
Addressing the student fraternity, on the 4 th convocation of Manipal University Jaipur Hon'ble HRD Minister Shri Prakash Javadekar praised the infrastructure of MUJ and ...more


LOKSABHA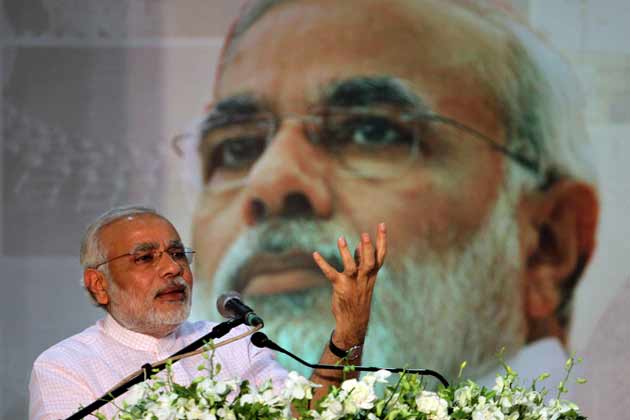 -Pak PM Nawaj Sharif cangratulated Narendra Modi-Not more than 10 seat for congress in any state
-I will not congratulate Modi-Lalu Yadav
CWC meeting begins to review party's worst ever electoral performance
New Delhi: The Congress Working Committee began on Monday to review party's worst ever electoral performance in the Lok Sabha polls as the party just won 44 seats in the 543-member House ..more



VIDHANSABHA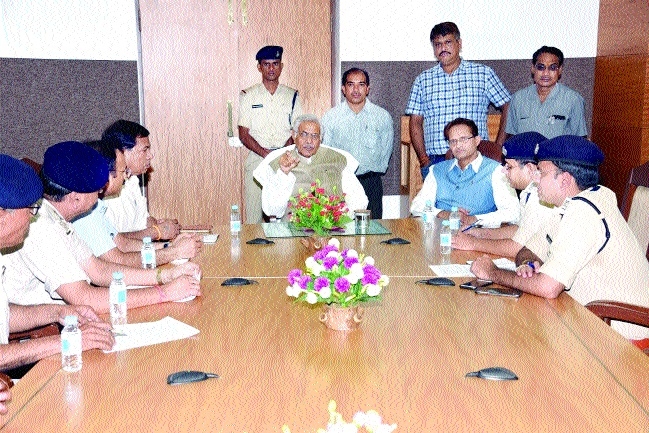 MP Vidhan Sabha Monsoon Session begins today
Monsoon Session of the 14th Vidhan Sabha will start from Monday and will conclude on July 28. As many as 10 meetings will be held in 12-day session of the floor. ..more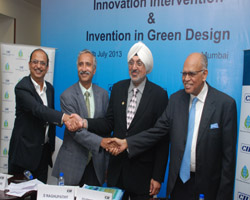 Yi Mumbai Tops in National Green Building Movement
Indian Green Building Council (IGBC) of CII with the support of all the stakeholders is spearheading the Green Building movement in the country. The movement was triggered off when CII-Sohrabji Godrej Green Business Centre building in Hyderabad ...more

Industry Should to Come Up With Energy Utilisation Norms: His Excellency Dr A P J Abdul Kalam
Climate change and environment conservation are no longer armchair discussions, but have taken the prime slot in balance sheets of most companies. Most companies are closely monitoring their carbon footprint as a part of their corporate mission. ...more

---
Write & Win

: My Ideas for better Environment .
Send your letter to

editormetromirror@gmail.com


See editorial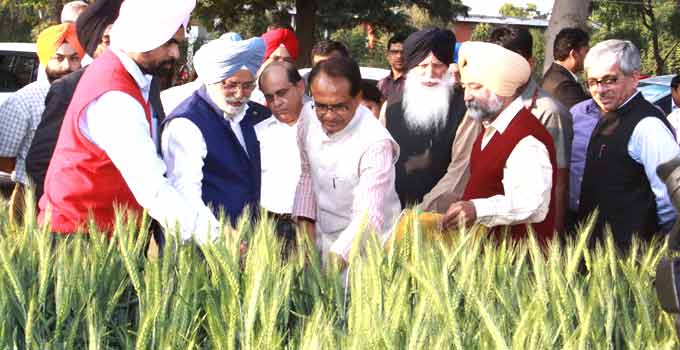 Punjab and MPs agriculture universities to sign MoU
An MoU would soon be singed between Jabalpur University of Madhya Pradsh and Punjab Agriculture University for exchange of agriculture techniques and research. This was decided during discussions ...more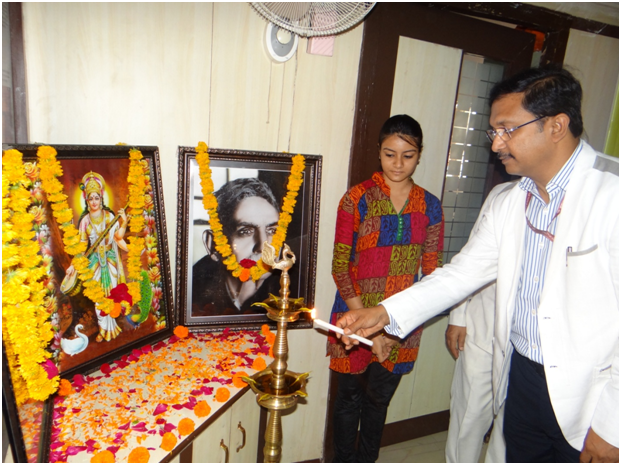 Empowerment of farmers by creating awareness about new agricultural
Mr. Ranjan Mukherjee Additional Director General, Prasar Bharti, is inaugurating the media workshop on "communicating Science & Biosafety" Makhanlal Chaturvedi National University, in Bhopal today...more



---
---
Please Send us your Party/Event photo with details at Metromirror@gmail.com. Selected photo will be published & Best photo will get a Surprise gift.
---
Metromirror.com 'AAPKI SHIKAYAT' Initiative
Illegal collection of money from foot-path vendors at Bhopal & Indore...more



Opinion on Investors Meet and MOU's : What's Right, What's Wrong ?..more
---
PRCI Metromirror.com Vigilant Citizens Forum - Attention Vigilant Readers
Should Dharna Bandh, Chakka Jam be banned? What should be the law to prevent such illegal activities?
Should the organizations and persons involved in the Bandh be prosecuted as the murderers?

Please send us your opinion at editormetromirror@gmail.com and Win PRCI - Metromirror.com Vigilant Citizen Awards or

write to

Editor Metromirror.com,Prime Plaza,3rd Floor, 10 No.Stop, E-3/46 Arera Colony, Bhopal-462016...more

---
Workshop on communication strategy to fight HIV-AIDS..more

---
Do we really need IAS/IPS Officers and Politicians for real development, growth and prosperity of the public?See Edit
Please send us your valuable opinion at editormetromirror@gmail.com

---
PRCI- Janta ki Adalat
पी आर सी आई- जनता की अदालत
Invited complaints and problems relating to Public Govt. departments/ Public servants
Please send your complaints/problems in detail (Hindi & English) along with your complete Name, Addres, phone, Photo and E-mail Address to the editor metromirror.com Prime Plaza 3rd Floor, E 3/46, Arera Colony, 10 No. Stop Bhopal- 462039
E-mail- editormetromirror@gmail.com
You will be invited to discuss your problem with the Right Authorities ..more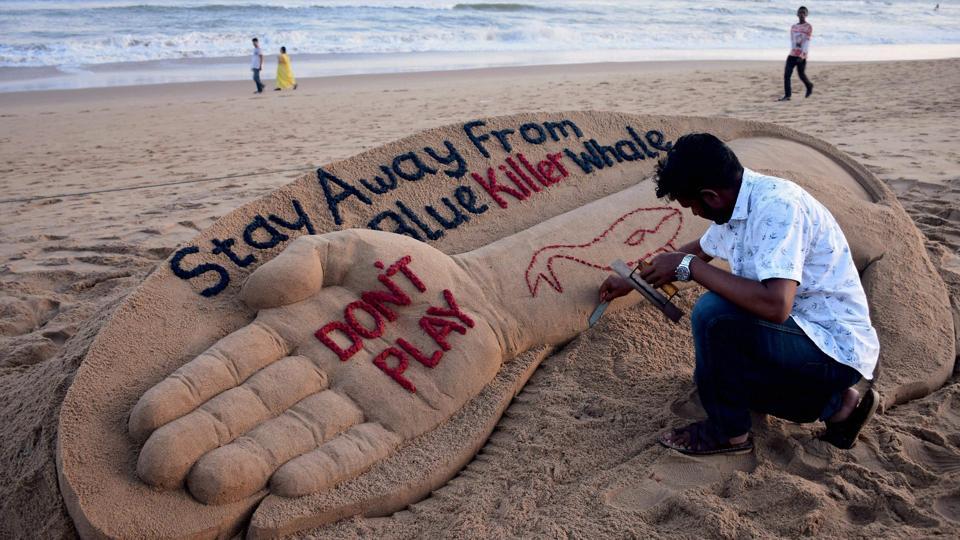 They threatened to kill my parents': How a Blue Whale victim got ensnared and rescued
"I was really afraid that if I did not commit suicide they would kill my parents," says class 10 student Ramesh (not his real name), days after he was rescued from the clutches of the .---More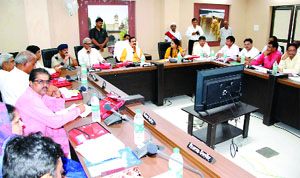 Implement work plan to tackle drought promptly : PR Minister
Bhopal : Public Relations, Water Resources and Parliamentary Affairs Minister Dr. Narottam Mishra today apprised himself with departmental work plan from officials related to drought situation in Rewa district in his charge.---More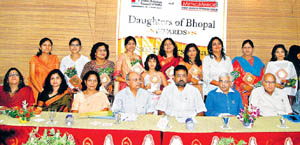 felicitation of the talented daughters of Bhopal working in the various areas on PRCI Daughters Day 1st July- 2009. ---More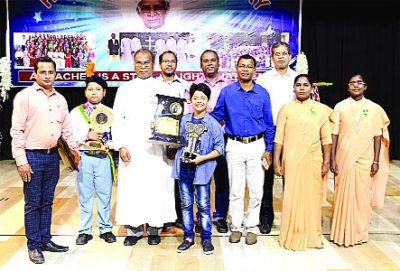 Teachers Day celebrated in Campion School
Bhopal : "The Influence of a Good Teacher can never be Erased", "Teacher – a source of love and inspiration". "A great teacher can change your life". "Teachers are the torch bearers of the gen-next" ---More.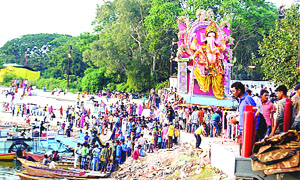 Bappa given grand farewell amidst religious fervour, fanfare
Bhopal : Lord Ganesha was given a grand farewell and the idols that were installed for the festival were carried to the nearby immersion sites and immersed with a lot of devotion and fanfare amidst incessant ---More.



On the occasion of World Environment Day celebrated in BHEL, Bhopal,
In a simple programme held at 3 rd Floor Administration Building Shri A M V Yugandhar, Executive Director BHEL, Bhopal felicitated Shri A D Shelgaonkar ..more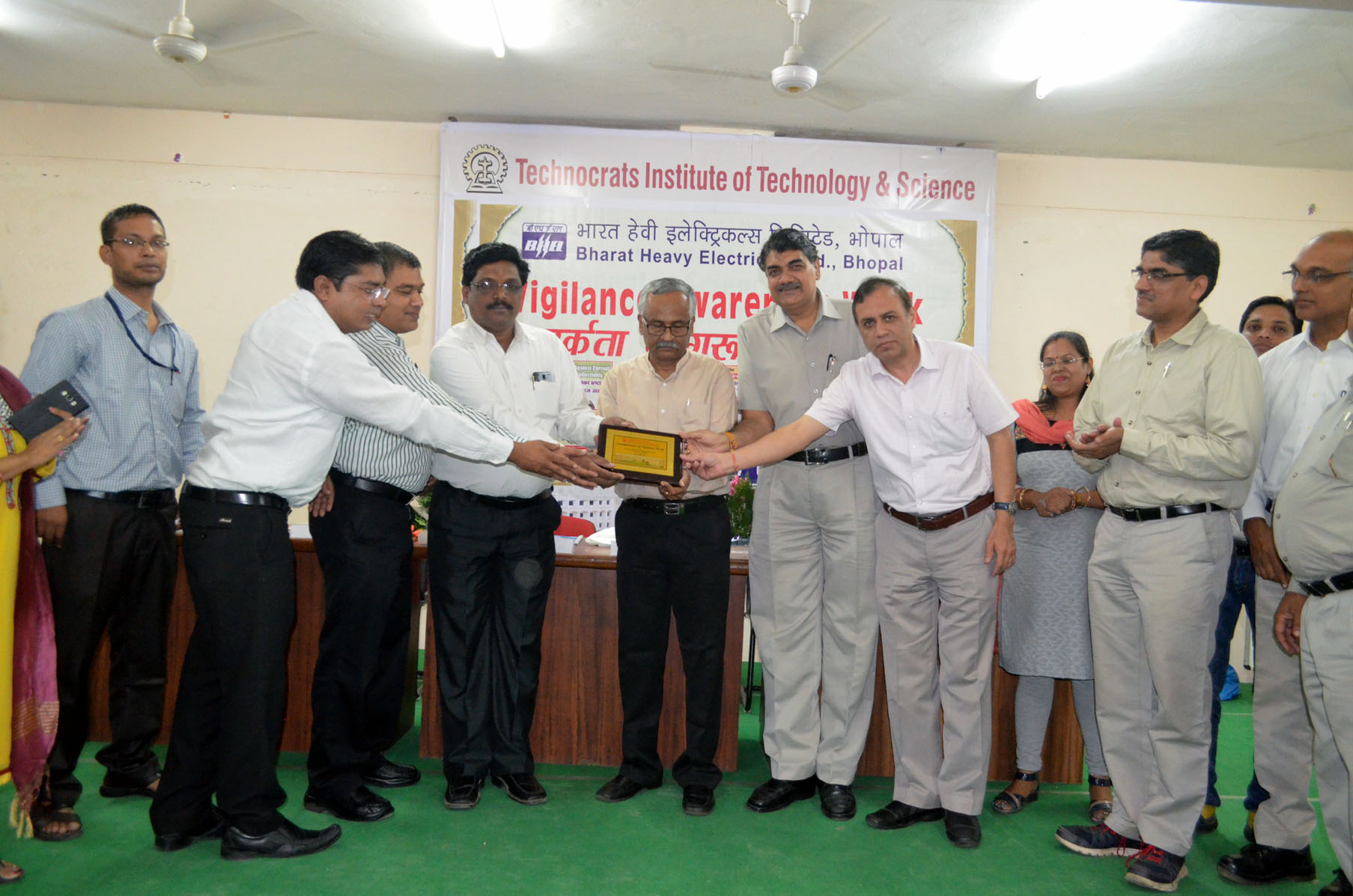 HRDC Bhopal in association with Vigilance department organized a guest lecture at Technocrat Institute of Technology (TIT)
HRDC Bhopal in association with Vigilance department organized a guest lecture at Technocrat Institute of Technology (TIT), Bhopal on 19/10/2016 as part of Vigilance Awareness Week celebrations..more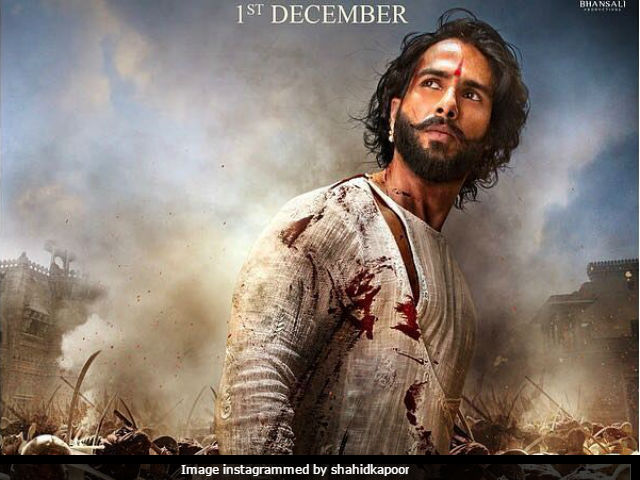 Padmavati: Shahid Kapoor As Ratan Singh On New Poster
Monday mornings can be difficult to deal with but actor Shahid Kapoor has delighted everyone by sharing the first look of his character Rani Padmavati's
...more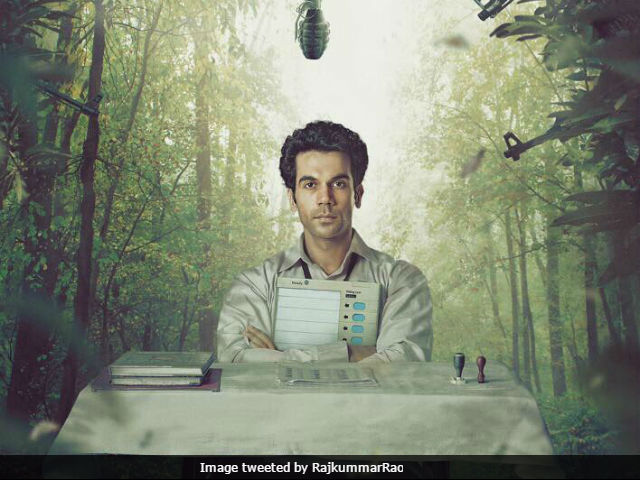 Newton Movie Review: Rajkummar Rao Is Perfect As The Eponymous Everyman
Newton movie review: Newton journeys to a terrain - physical and thematic - that Hindi cinema has seldom probed and tackles prickly issues in an impressively even-toned manner
...more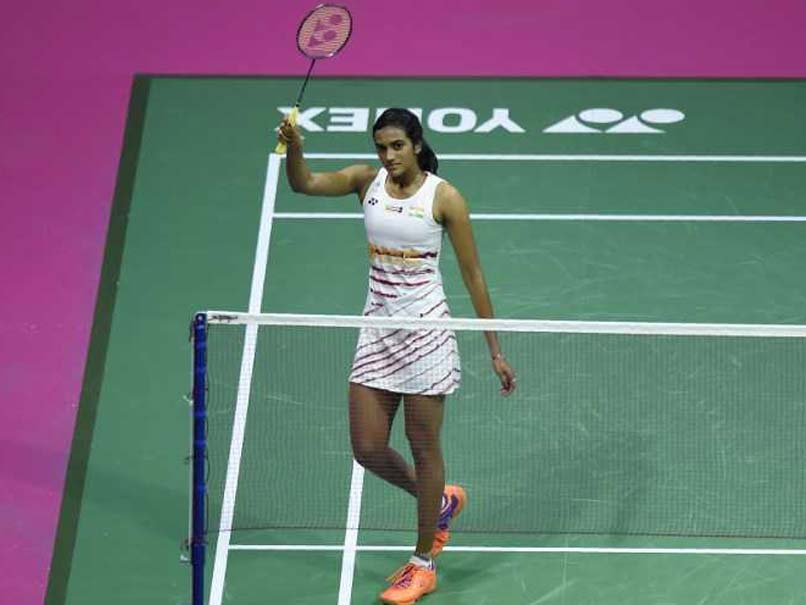 PV Sindhu Nominated For Padma Bhushan By Sports Ministry
Shuttler PV Sindhu was on Monday nominated for the prestigious Padma Bhushan -- India's third highest civilian award. ...more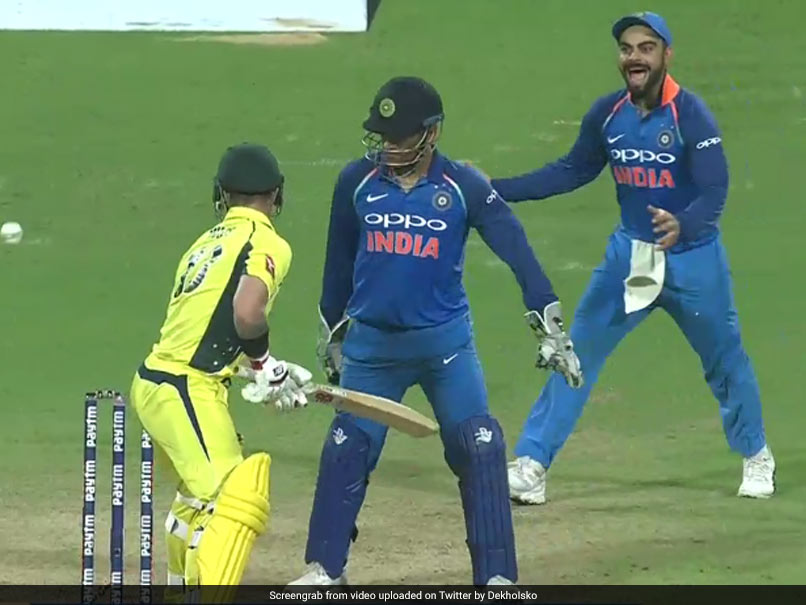 Former Australian Bowler Defends Virat Kohli In Squabble With Matthew Wade
In the all the mayhem unleashed by Kuldeep Yadav on the Australians in the second ODI at the Eden Gardens on Thursday, a feud between India skipper Virat Kohli and Australian wicket-keeper Matthew ...more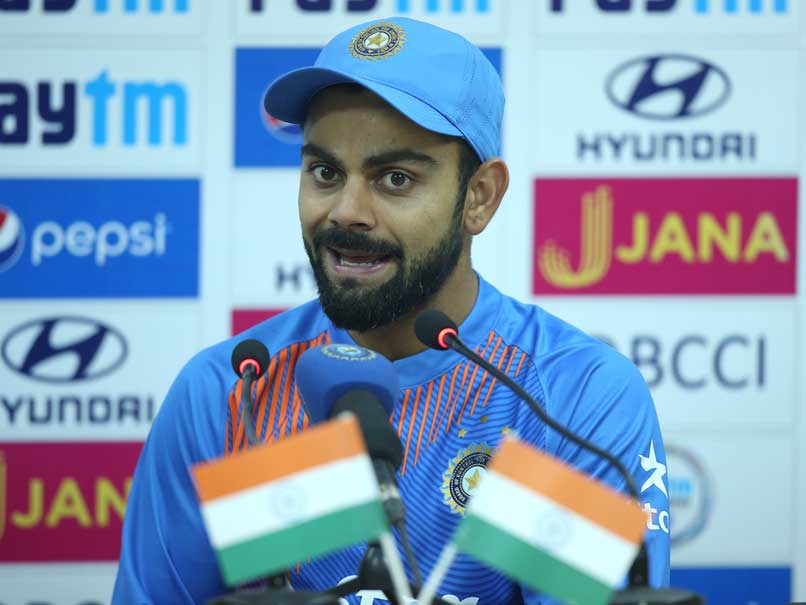 A Message From Virat Kohli For Prime Minister Narendra Modi, Sports Minister
Sports Minister Rajyavardhan Singh Rathore on Wednesday launched the revamped 'Khelo India' initiative, which earlier focused on infrastructure development but will now look to ensure all-round growth. ...more


Senior Branch Manager & Manger in PNB, Ganjbasoda, Distt. demanded a bribe of Rs.20,000/-
CBI Bhopal Branch had registered the Case No RC0082008A0017 U/s 120-B of IPC and Sec 7 & U/s 13(2) r/w 13 (1) (d) of PC Act, 1988 on 18.12.2008 on the basis of Written complaint lodged by Shri Jaswant Singh against Shri Vishnu Khandelwal ..more
Balaghat assault: RSS demands arrest of accused police officers
Bhopal: Displeased with the way police assault on RSS pracharak Suresh Yadav was projected across the country, Sangh Parivar on Thursday demanded that officers involved in the case should be arrested with immediate effect ..more
MEETING POINT- A Friend in need is a Friend indeed.
---
---
ADD YOUR PROFILE TO WIN EXCITING PRIZES & OFFERS EVERY FORTNIGHT FROM METROMIRROR.COM
Click here to add your Photo & Details
---
METROSMILE:


SEND US YOUR
CARTOON/CARICATURE WITH YOUR DETAILS AND PHONE No.

Courtesy:
ARTPOWER

PHOTO OF THE FORTNIGHT:







www.MetroMirror.com is brought to you by BrainPower Media India Pvt. Ltd.
Admin. Office : Prime Plaza, 3rd Floor, E-3/46, Arera Colony, Bhopal-16.
Phone - 0755-2562882,0755-5279181, 98930-96880

CM BLOG

PHOTO GALLERY

LADIES HELPLINE
1091, 1090
Women Police Station
0755-2443860
Women Cell
0755-8989016510,11
Women & Child
Development Commission
0755-2548599
Police Control Room
100
Child Line
1098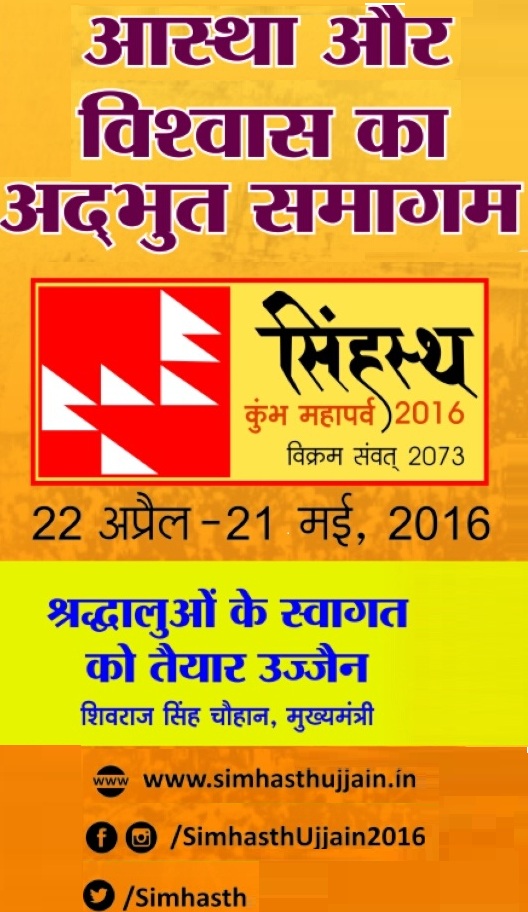 BUSINESS TO BUSINESS INTEGRATED BUSINESS SOLUTIONS TO ADVERTISE
CALL : 9893096880

BHOPAL

Wedding / Party Event
Publish your Wedding / Party event in METROMIRROR.COM No. 1 News Magazine Published since 2003
Rs.21000/- only with 20 best moment Photos and Home page Pointer.

Retirement Greetings
Because life starts at 60 Publish His / Her life sketch with 4 Best moment Photos
MISSING
Inform about the MISSING PERSON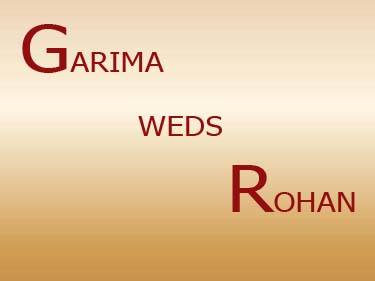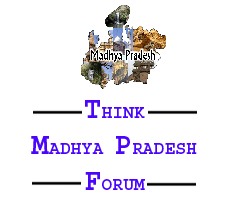 Think - Tank for pragmatic, peaceful Prosperous Madhya Pradesh
OPINION POLL
*Is Corruption the main
issue in Madhya Pradesh ?
TO PARTICIPATE
CLICK HERE
Gift hamper for the 3 lucky participants.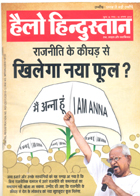 For Exclusive Advertising Offer
Contact : Bhopal 98930-96880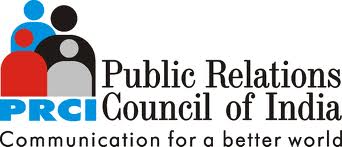 INDIAN MEDIA CENTRE






WALK-IN INTERVIEWS
START YOUR CAREER TODAY
METRO MIRROR
BOOK CLUB