Leaders dont create followers, they create more leaders. - TOM PETERS


CLASSIFIEDS
|
MATRIMONIALS
---
Think Over It >>
"Good business leaders create a vision, articulate the vision, passionately own the vision, and relentlessly drive it to completion" -
Jack Welch
---
A Live Show with those Who Matters
AN INITIATIVE OF

T

HINK

M

ADHYA

P

RADESH

F

ORUM
TO PARTICIPATE SMS " MMTMPF" TO 9893096880
Email :

editormetromirror@gmail.com
START


READERS CLUB IN YOUR LOCALITY
We will help you to organise various social, Cultural, and Educational activities in your locality / colony.
Please contact with the list of minimum 20 residents with their address, Phone No. for further action / formal opening.
Contact : METROMIRROR.COM, Brainpower Media Group,
Prime Plaza, 3rd floor, E-3/46 Arera Colony, 10 NO.,Bhopal
Phone: 0755-4055957, 9893096880 .
metromirror.com

---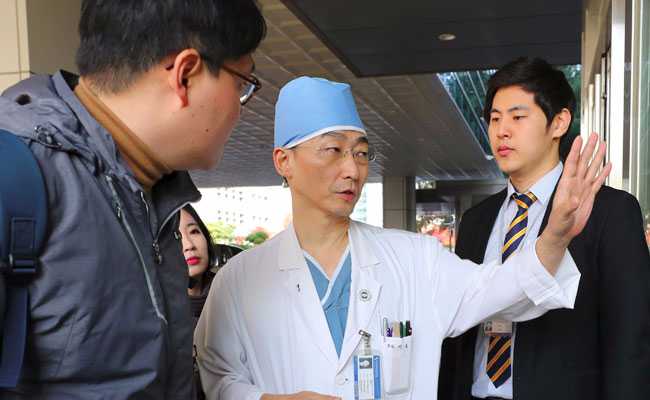 North Korean Defector's Diet And Parasites Hint At Hard Life In The Country
SEOUL, SOUTH KOREA: Parasitic worms found in a North Korean soldier, critically injured during a desperate defection, highlight nutrition and hygiene problems. ---More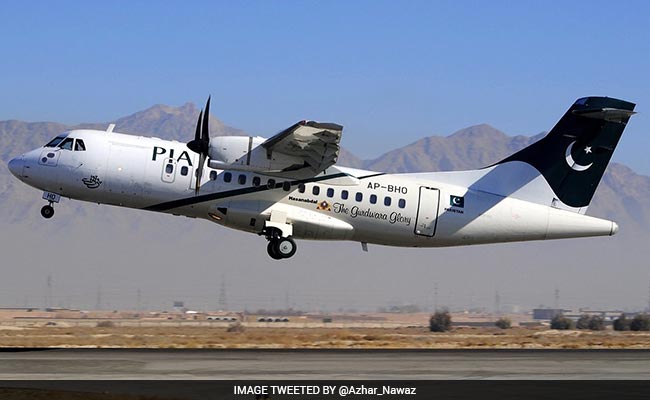 Smog Disrupts Over 600 Flights In PakistanSmog Disrupts Over 600 Flights In Pakistan
ISLAMABAD: Smog-induced bad weather conditions have disrupted over 600 flights of the Pakistan International Airlines (PIA) in the first two weeks of November, an airline official said. .---More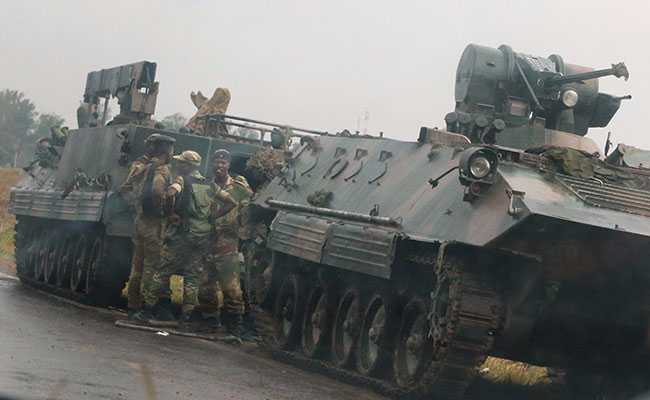 Power Slips From Zimbabwe President Robert Mugabe As Military Steps In
HARARE: Zimbabwe's military appeared to be in control of the country Wednesday as generals denied staging a coup but used state television to vow to target "criminals" ---More
READER RELATIONS INITIATIVE
READER RELATIONS INITIATIVE
House owners are advised to furnish the tenant's details at the nearest Police Station, otherwise FIR may be registered ---More
SEE - Tenant's verification form

Let's respect caliber first. Lakhs of fictitious Degree / PHD holders who remain unemployed and apply for Peon are equally responsible along with Third class degree distributors and the Society. Even many tried to tarnish the image of our PM Modi and talented Smriti Irani investigating about their Degree.! Society must recognize talented people because they are the Real Ambassadors of India , within and outside India . Fake PHD holders are damaging the Image of India . ! We look forward to your Feedback at @shivharshindia / editormetromirror@gmail.com.


M

inds

O

f

I

ndia.com
Anna Hazare

If honest people come to the power, there will be no corruption. Don't vote to the party, vote to the honest candidates ---More






Shivraj Singh Chouhan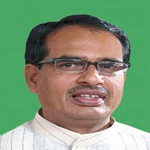 I will not hurt anybody by doing any wrong act. Congress should forget the enemity and come forward with us for the development of the state. ---More




---


INVESTIGATION
EMPOWERING PEOPLE THROUGH TRANSPARENCY
RTI - YOUR RIGHT TO INFORMATION
Any complaint relating to the RTI ?
FOR ASSISTANCE WRITE TO :
Email : editormetromirror@gmail.com

My top priority is Mohalla Samitis -
Alok Sharma,
Mayor , Bhopal Municipal Corporation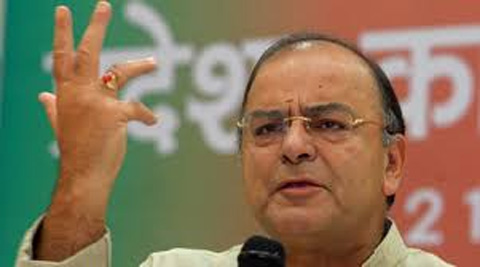 Arun Jaitley -
'PM goes out with dignity and grace....'"Only if he had stood up at the right time and disagreed he would have been regarded with still a greater honour,"



MEDIA

Powerful Headlines in Media :
---
BJP announces first list for Gujarat elections, CM, Patidars and Cong rebels among 70 names
Times of India, 17 November 2017
Those who doubt reforms should introspect after Moody's upgrade, says Arun Jaitley
Indian Express, 17 November 2017
Indian toddler Sherin Mathews was left alone at home night before she died, mother arrested
The Hindu, 17 November 2017
---

Media News :
---
State Level Media Workshop on Climate Change and Environment on November 22
A day long state level Media Workshop on "Climate Change and Environment" is being organized by Environment Planning and Coordination Organisation (EPCO) on November 22 ---More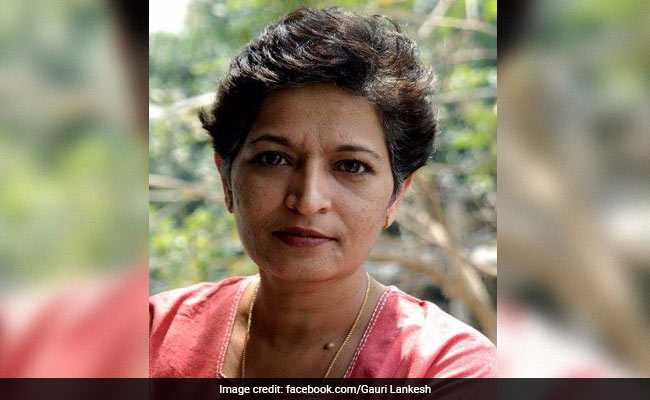 State Funeral For Journalist Gauri Lankesh Amid Outrage Over Her Murder
Hundreds lined up at Bengaluru's Ravindra Kalakshetra cultural centre to pay their respects to senior journalist and activist Gauri Lankesh, ---More

---

HAPPY BIRTHDAY TO OUR WELL-WISHERS:
---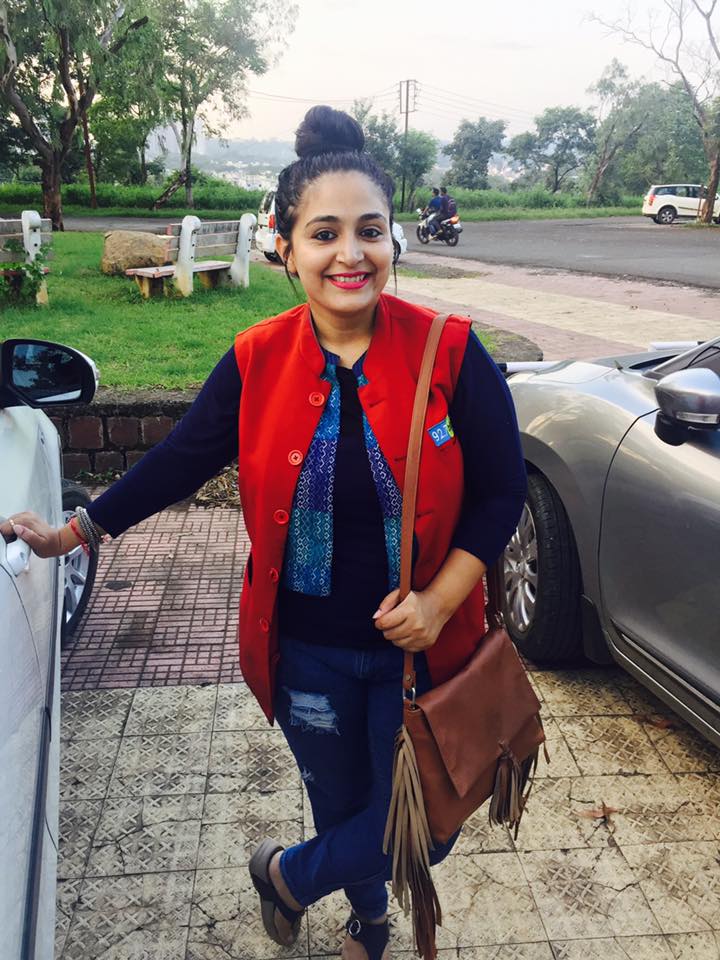 RJ Anadi
Big FM



Manish Srivastava
PTI
---More
---

BLOG :
---

ANOOP SWARUP
anoopswarup.blogspot.in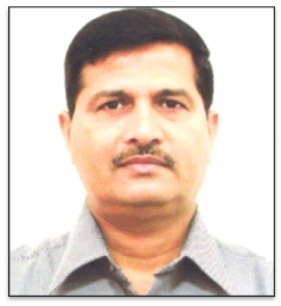 Ashwini Lohani
ashwanilohani.blogspot.in
PUBLIC RELATIONS COUNCIL OF INDIA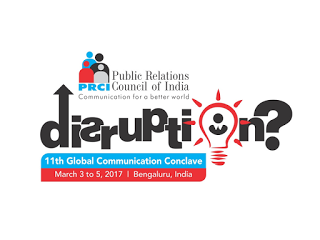 Global Communication conclave to focus on Disruption
BENGALURU: With focus on Disruption, premier communicators' organisation Public Relations Council of India (PRCI) ---More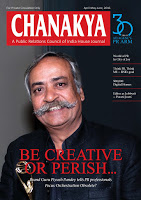 EXCLUSIVE! PR has to be creative, Ad Guru Piyush Pandey tells CHANAKYA
"Constantly finding more creative ways to convey a message is the role of any communication professional ---More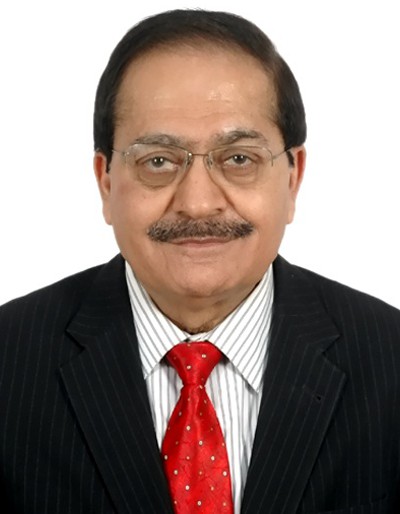 PR Doyen and PRCI Founder Chairman is no more
Public Relation Council of India Founder chairman and distinguished PR personality Sh. N.D. Rajpal died at New Delhi hospital ---More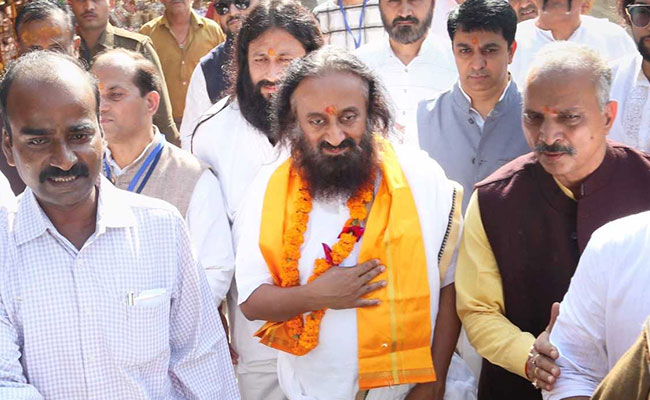 Ram Temple-Babri Masjid Case: Sri Sri Ravi Shankar Meets Muslim Leaders In Lucknow
LUCKNOW: All issues can be resolved through dialogue, Art of Living founder Sri Sri Ravi Shankar said in Lucknow today after meeting Muslim leaders as part of his efforts to mediate a solution ---More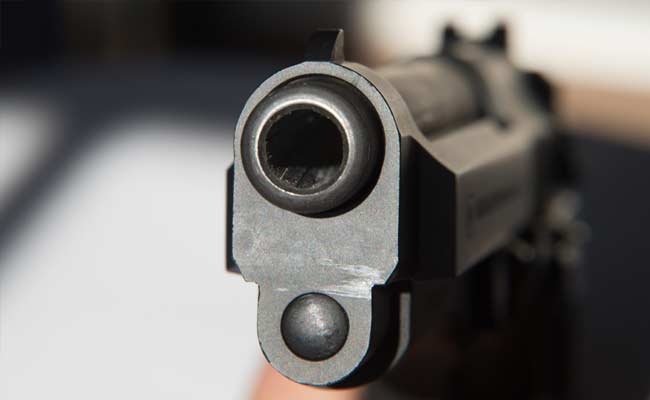 BJP Leader Shiv Kumar, Security Guard Shot Dead In Greater Noida
A BJP leader and his security guard were shot dead by attackers in bikes in Greater Noida near Delhi this evening..---More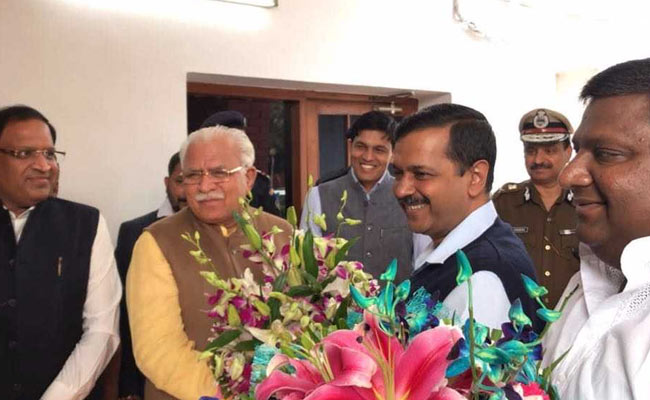 Will Help Arvind Kejriwal To Prevent Smog Crisis In 2018, Says Haryana
One down, another to go. Haryana has pledged its assistance to Delhi in fighting the toxic smog that has covered the city for over a week, leading doctors to declare a public health crisis---More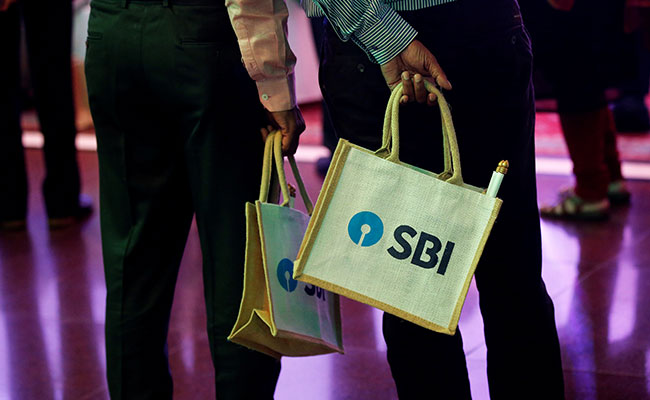 Moody's Raises Ratings Of SBI, HDFC Bank, Two Other Financial Institutions
New Delhi: Moody's Investors Service on Friday upped the long-term ratings of four Indian financial institutions including SBI and HDFC Bank by a notch to 'Baa2' following the upgrade ---more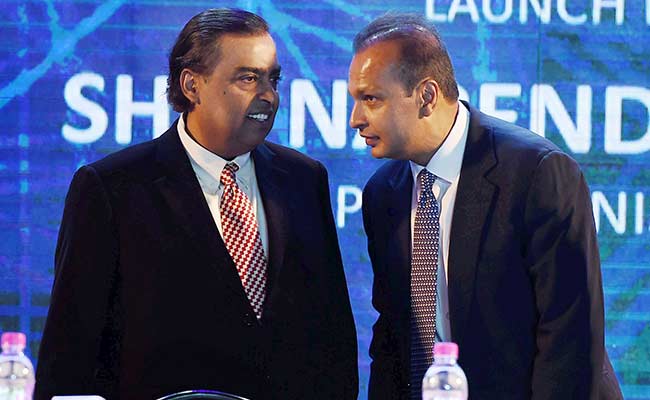 Ambanis Wealthiest In Asia, 18 Indian Families In Top 50: 10 Points
The Ambani family, led by brothers Mukesh Ambani and Anil Ambani, has claimed the top slot in Forbes list of 50 richest Asian families with a net worth of $44.8 billion, up $19 billion from the previous year. ---more


Beti Bachao Abhiyan Starts from M.P. CM's residence
- One Thousands girls were served Kheer-Pudi by the CM and his wife Sadhna
- beti Bachao Abhiyan Praised by the cross-section of the society.
- Rs 100 Carores to be spent on the project. ..More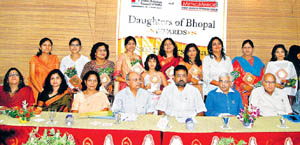 When the Daughter of MP will get Rs 2 lakhs Award?
Public relation council of india, Bhopal chapter & leading newsmagazine Metromirror.com had taken the initiative to honour the talented 'daughters of Bhopal' to mark the birth of the talented daughter of India Kalpana Chawla on July 1,2009. ..More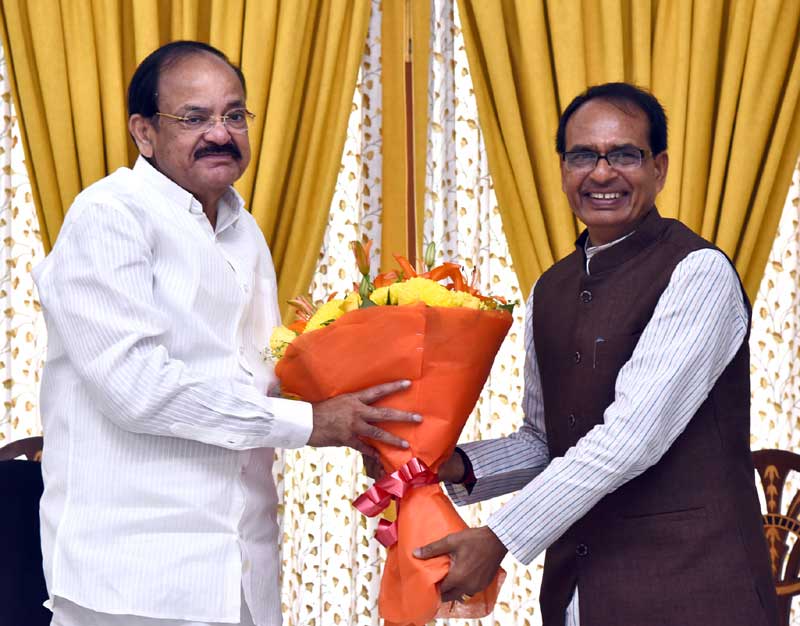 CM Shri Chouhan Pays Courtesy Visit to Vice President Shri Naidu
Chief Minister Shri Shivraj Singh Chouhan paid courtesy visit to the Vice President Shri Venkaiah Naidu in New Delhi today. This was his first visit to the Vice President..---More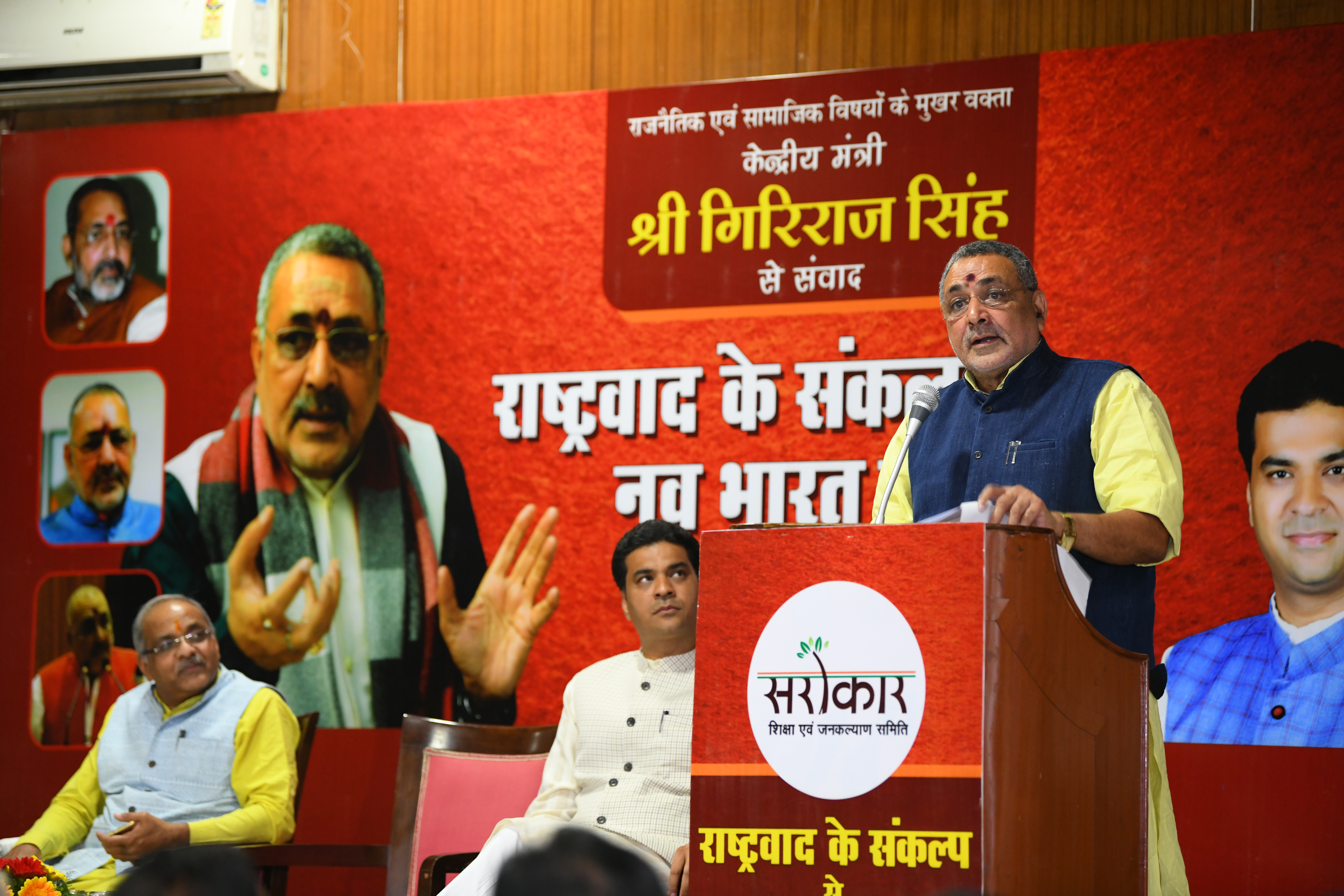 M.S.M.E. –Entrepreneurship Convention in Bhopal on November 17 and 18
M.S.M.E. –Entrepreneurship Convention will be held at Hotel Amer Green in Bhopal on November 17 and 18. The Chief Minister Shri Shivraj Singh Chouhan and the Union Minister of State for M.S.M.E. Shri Giriraj Singh. ---More


CS Shri Singh Holds Detailed Discussions with Central Drought Relief Team
Chief Secretary Shri BP Singh held detailed discussion with the Central Drought Relief Team at Mantralaya today regarding the status of drought in the state ---More

Is Corruption the main issue in Madhya Pradesh ?
Send us your valuable suggestions at E-mail : editormetromirror@gmail.com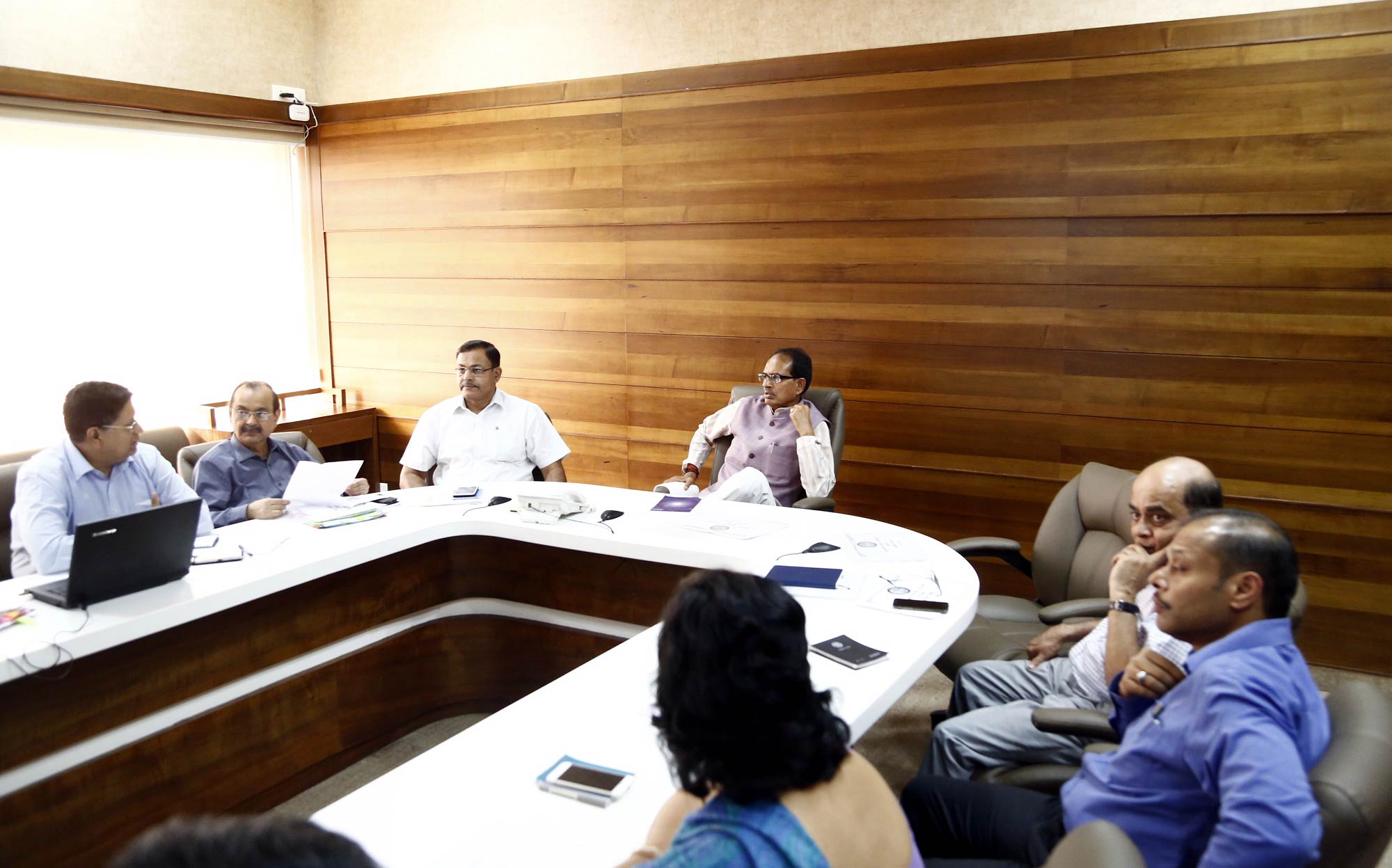 Mukhya Mantri Medhavi Vidhyarthi Yojana now Extended to Non-Government Colleges Too
Mukhya Mantri Medhavi Vidhyarthi Yojana will be extended now in non-government colleges too. This scheme was applicable in government colleges earlier. ...more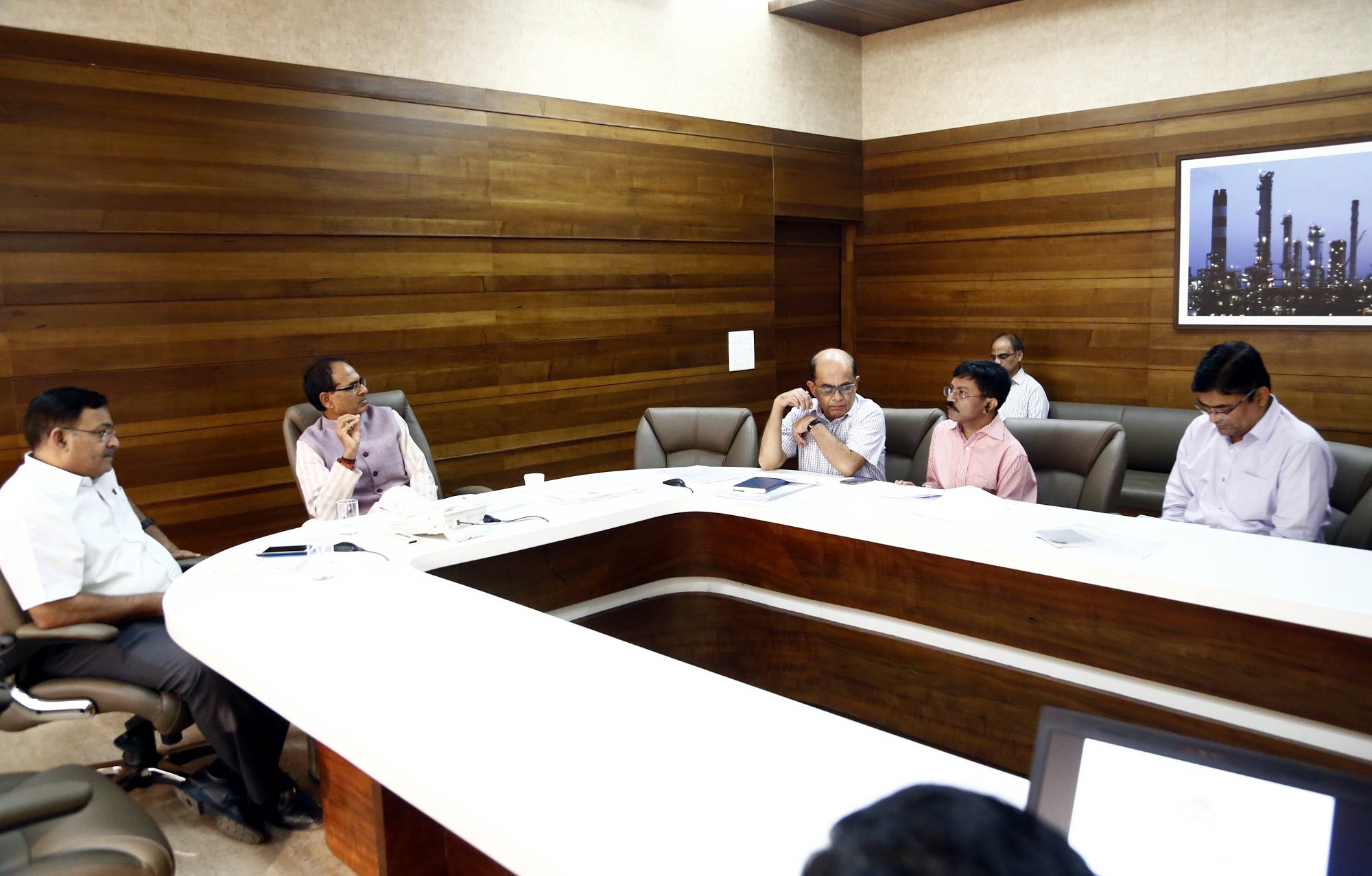 MORE THAN 5 LAKH PEOPLE BENEFITED UNDER MUKHYA MANTRI TIRTH DARSHAN YOJANA
The Chief Minister Shri Shivraj Singh Chouhan in a review meeting of Mukhya Mantri Tirth Darshan Yojana informed that about 5 lakh ...more


LOKSABHA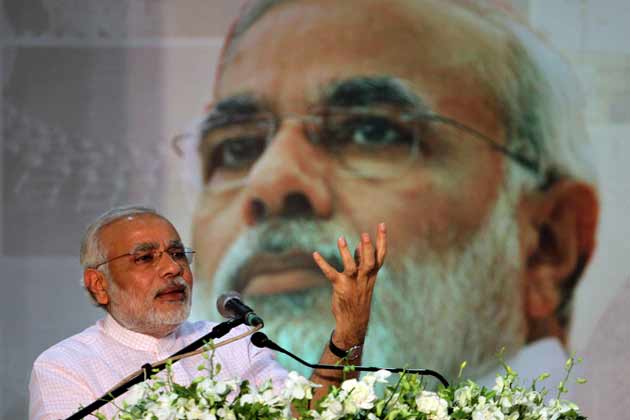 -Pak PM Nawaj Sharif cangratulated Narendra Modi-Not more than 10 seat for congress in any state
-I will not congratulate Modi-Lalu Yadav
CWC meeting begins to review party's worst ever electoral performance
New Delhi: The Congress Working Committee began on Monday to review party's worst ever electoral performance in the Lok Sabha polls as the party just won 44 seats in the 543-member House ..more



VIDHANSABHA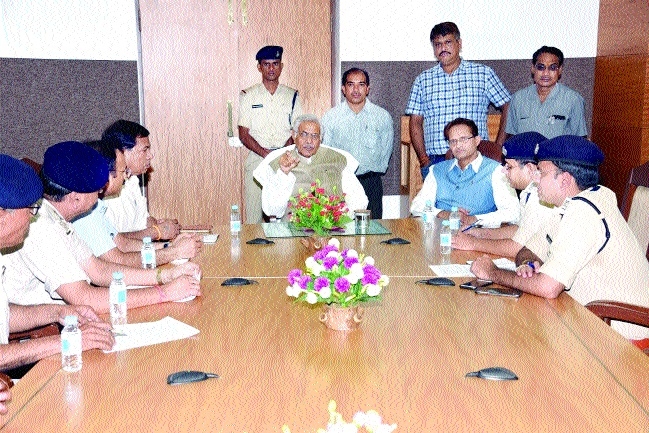 MP Vidhan Sabha Monsoon Session begins today
Monsoon Session of the 14th Vidhan Sabha will start from Monday and will conclude on July 28. As many as 10 meetings will be held in 12-day session of the floor. ..more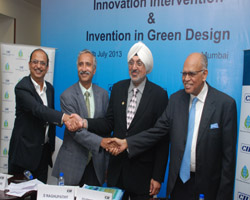 Yi Mumbai Tops in National Green Building Movement
Indian Green Building Council (IGBC) of CII with the support of all the stakeholders is spearheading the Green Building movement in the country. The movement was triggered off when CII-Sohrabji Godrej Green Business Centre building in Hyderabad ...more

Industry Should to Come Up With Energy Utilisation Norms: His Excellency Dr A P J Abdul Kalam
Climate change and environment conservation are no longer armchair discussions, but have taken the prime slot in balance sheets of most companies. Most companies are closely monitoring their carbon footprint as a part of their corporate mission. ...more

---
Write & Win

: My Ideas for better Environment .
Send your letter to

editormetromirror@gmail.com


See editorial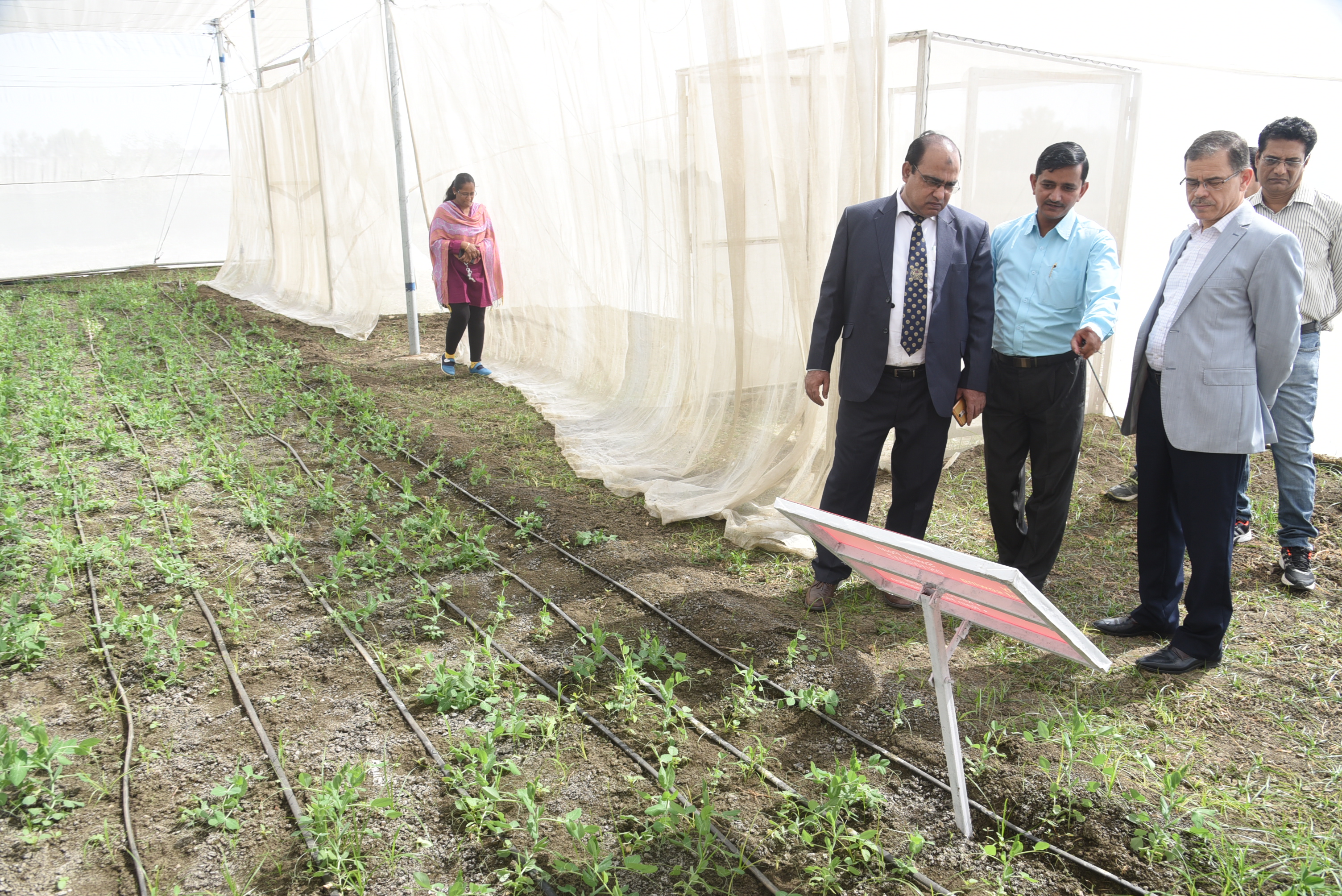 International Training on Agricultural Engineering Technologies for Enhancing Productivity and Profitability in Agriculture Sector at ICAR-CIAE, Bhopal
An International Training of African-Asian Rural Development Organization (AARDO) on Agricultural Engineering Technologies for Enhancing Productivity and Profitability in Agriculture Sector commenced on 24 October ...more




Collector authorised for open auction for sale-purchase outside Mandi premises under Bhavantar Bhugtan Yojana
The State Government has authorised district collector to arrange open auction for sale-purchase outside Mandi premises under the Bhavantar Bhugtan Yojana....more



---
---
Please Send us your Party/Event photo with details at Metromirror@gmail.com. Selected photo will be published & Best photo will get a Surprise gift.
---
Metromirror.com 'AAPKI SHIKAYAT' Initiative
Illegal collection of money from foot-path vendors at Bhopal & Indore...more



Opinion on Investors Meet and MOU's : What's Right, What's Wrong ?..more
---
PRCI Metromirror.com Vigilant Citizens Forum - Attention Vigilant Readers
Should Dharna Bandh, Chakka Jam be banned? What should be the law to prevent such illegal activities?
Should the organizations and persons involved in the Bandh be prosecuted as the murderers?

Please send us your opinion at editormetromirror@gmail.com and Win PRCI - Metromirror.com Vigilant Citizen Awards or

write to

Editor Metromirror.com,Prime Plaza,3rd Floor, 10 No.Stop, E-3/46 Arera Colony, Bhopal-462016...more

---
Workshop on communication strategy to fight HIV-AIDS..more

---
Do we really need IAS/IPS Officers and Politicians for real development, growth and prosperity of the public?See Edit
Please send us your valuable opinion at editormetromirror@gmail.com

---
PRCI- Janta ki Adalat
पी आर सी आई- जनता की अदालत
Invited complaints and problems relating to Public Govt. departments/ Public servants
Please send your complaints/problems in detail (Hindi & English) along with your complete Name, Addres, phone, Photo and E-mail Address to the editor metromirror.com Prime Plaza 3rd Floor, E 3/46, Arera Colony, 10 No. Stop Bhopal- 462039
E-mail- editormetromirror@gmail.com
You will be invited to discuss your problem with the Right Authorities ..more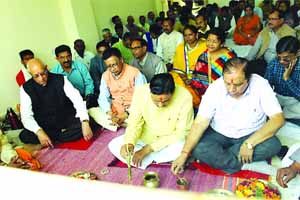 Atal Bihari Hindi University to shift to new premises
The Atal Bihari Hindi University is shifting to its new premises in Kolar. Vice Chancellor and other officials participated in 'havan' and other rituals and began shifting. .---More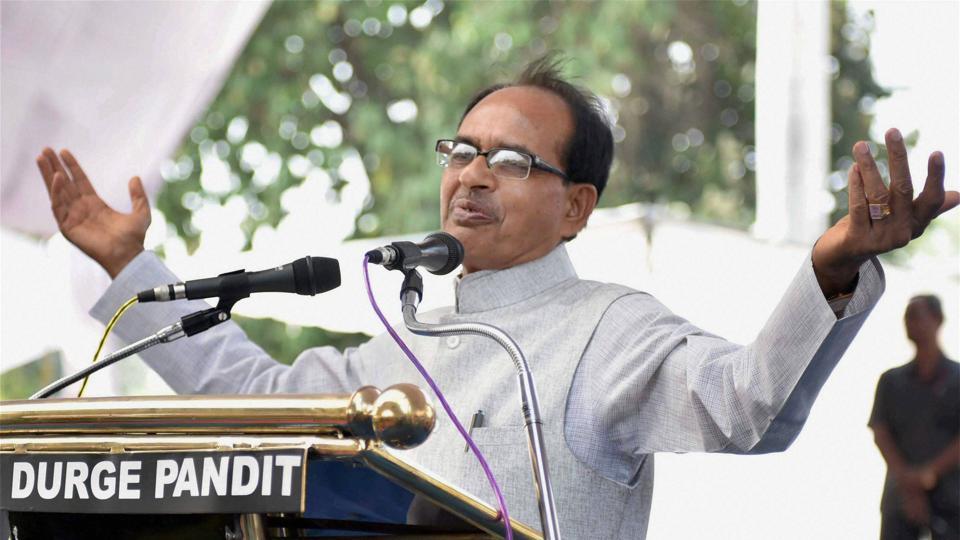 Rattled by Bhopal gang rape, MP govt to close all liquor shops in 'sensitive' zones
The Madhya Pradesh government has decided to close all liquor shops located near schools, girls hostels and religious places as part of a damage-control .---More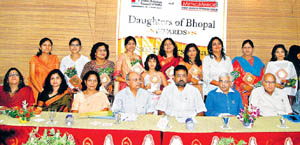 felicitation of the talented daughters of Bhopal working in the various areas on PRCI Daughters Day 1st July- 2009. ---More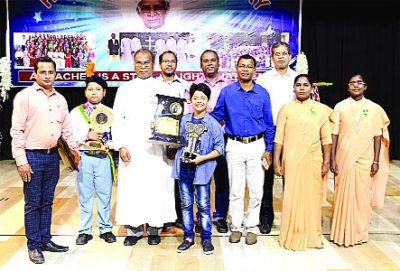 Teachers Day celebrated in Campion School
Bhopal : "The Influence of a Good Teacher can never be Erased", "Teacher – a source of love and inspiration". "A great teacher can change your life". "Teachers are the torch bearers of the gen-next" ---More.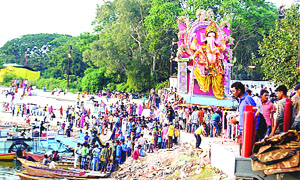 Bappa given grand farewell amidst religious fervour, fanfare
Bhopal : Lord Ganesha was given a grand farewell and the idols that were installed for the festival were carried to the nearby immersion sites and immersed with a lot of devotion and fanfare amidst incessant ---More.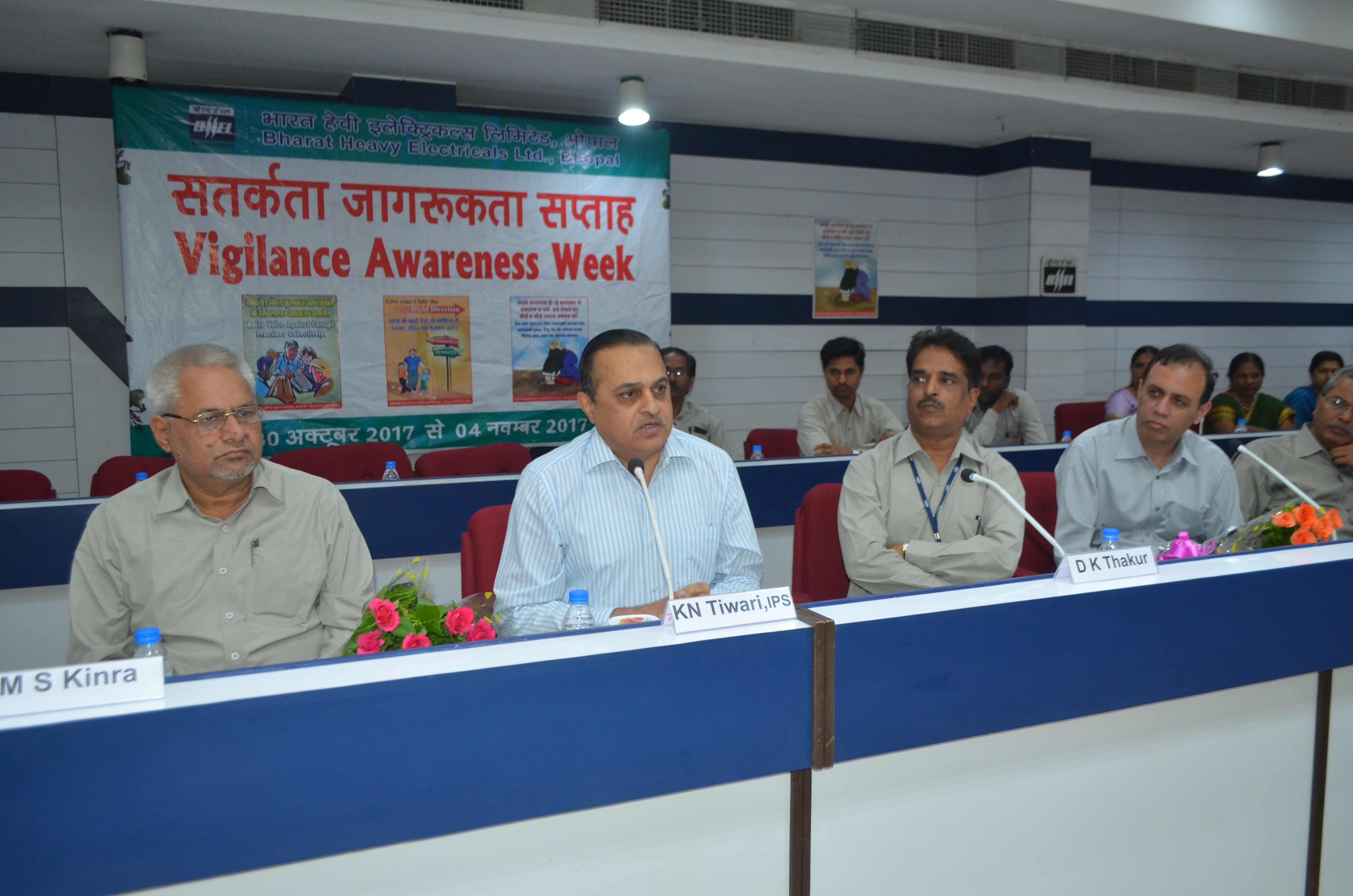 BHEL Bhopal organized Concluding Ceremony of Vigilance Awareness Week 2017 today at IFX Conference Hall.
Bhopal 03 November 2017: BHEL Bhopal organized Concluding Ceremony of Vigilance Awareness Week 2017 today at IFX Conference Hall. AGM (Vigilance) Shri Amit Sharma, ..more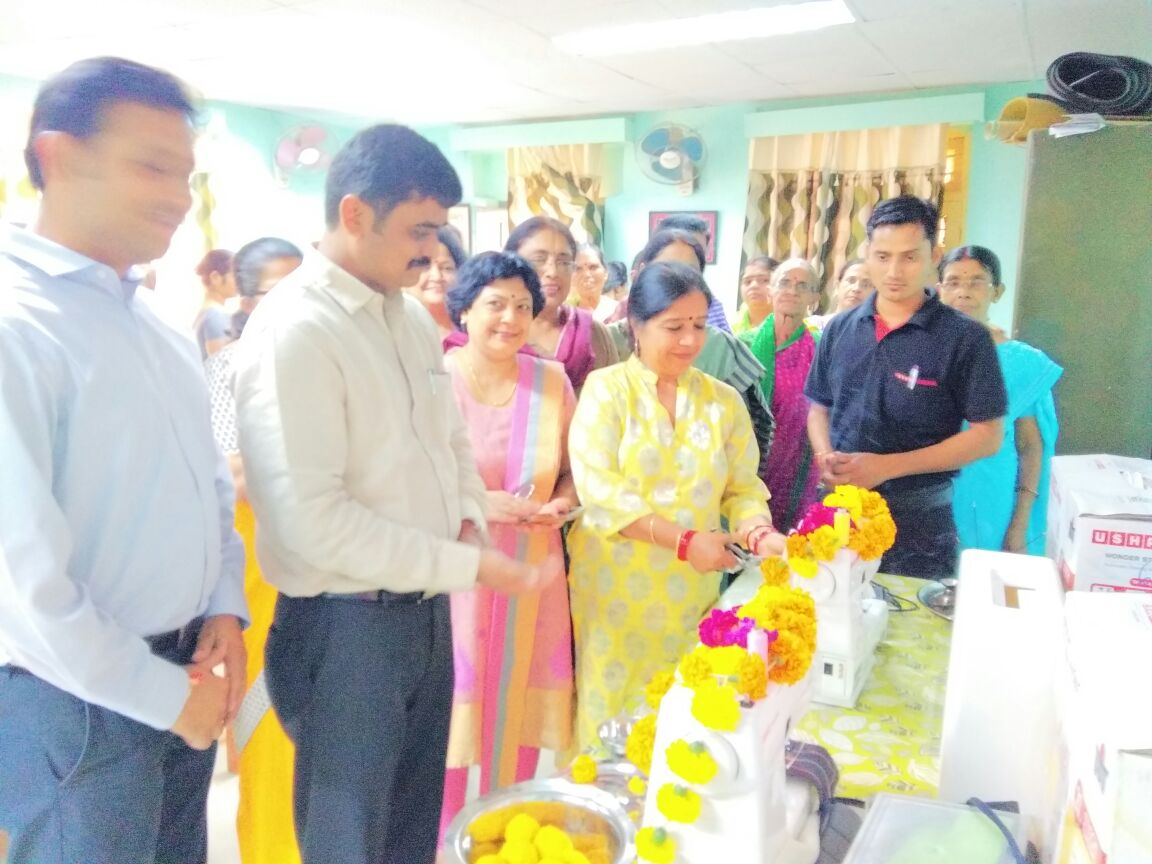 Welfare Wing of BHEL Ladies Club, State Bank of India
Bhopal 10 October'17: In a simple programme held at Welfare Wing of BHEL Ladies Club, State Bank of India donated two Sewing machine to help the economically. ..more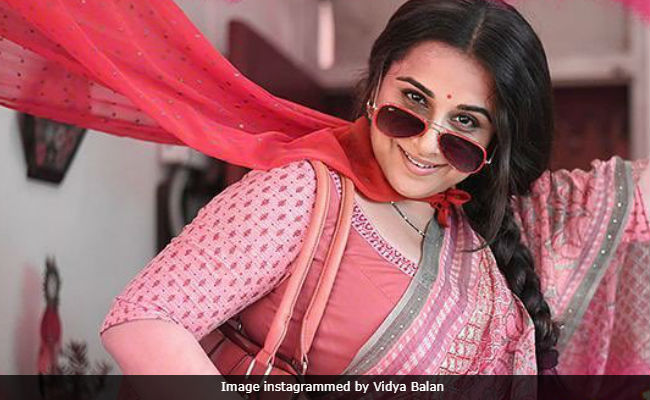 Tumhari Sulu Movie Review: Vidya Balan Is The Heart And Soul Of This Watchable Film
Tumhari Sulu Movie Review: It is not a perfect film, but it is definitely well worth a viewing as much for the quality of the acting and for its technical finesse.
...more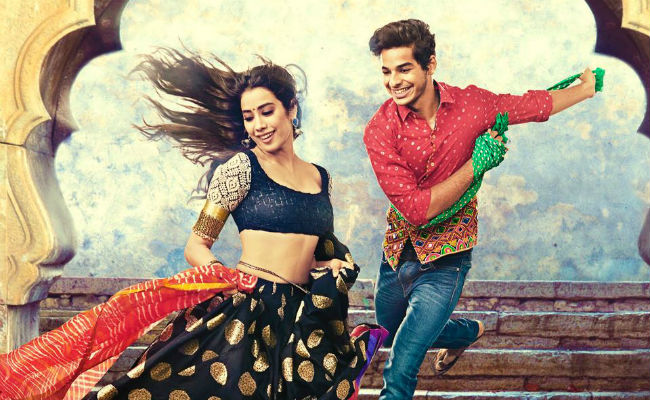 Presenting Janhvi Kapoor And Ishaan Khattar In Brand New Dhadak Poster
Netizens woke up to a brand new poster of Janhvi Kapoor's Bollywod debut Dhadak, also starring Ishaan Khattar. The new poster arrived hours after the first looks of Janhvi and Ishaan were released.
...more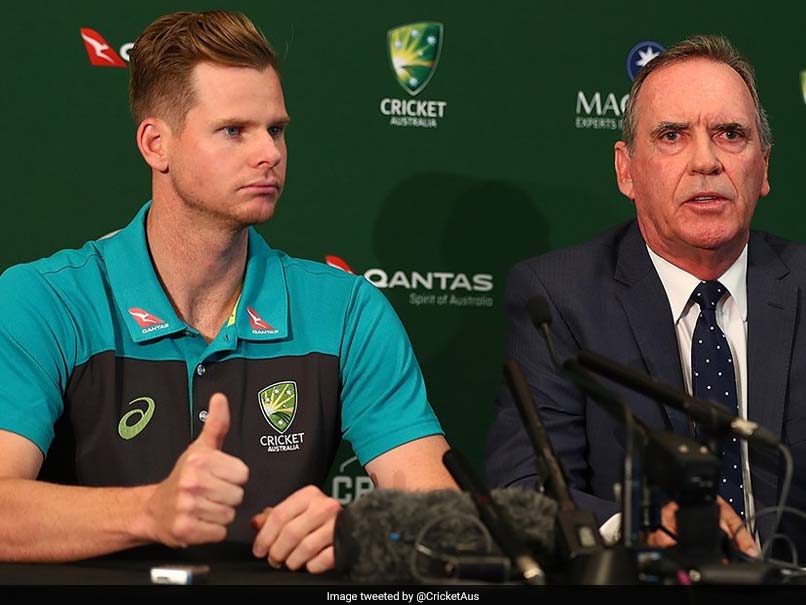 The Ashes: Australia Squad For 1st Two Tests Causes Uproar, Stuart MacGill Lashes Out At 'Morons'
The Ashes 2017 gets underway on November 23 with the first Test slated to be held at The Gabba in Brisbane. On Friday, the Australia announced their squad for the first two Ashes Tests ...more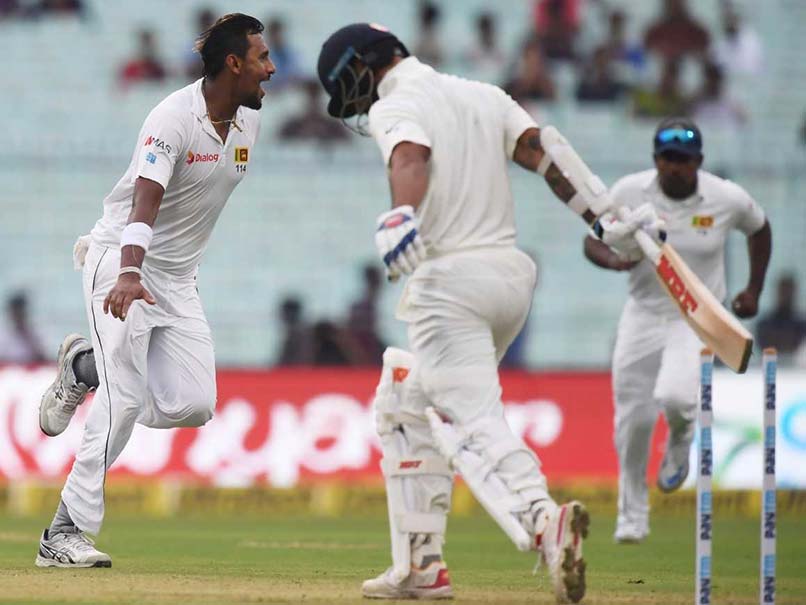 1st Test: Suranga Lakmal Rattles India's Top Order On Rain-Hit Day One
Sri Lanka pacer Suranga Lakmal wrecked the high-profile Indian top-order in overcast conditions to leave the hosts reeling at 17 for three on a rain-affected day ...more

Christian Eriksen's Hat-Trick Takes Denmark To FIFA World Cup 2018
Christian Eriksen's magnificent hat-trick inspired Denmark to a 5-1 demolition of the Republic of Ireland in Tuesday's second leg of their play-off in Dublin to clinch a spot at next year's World Cup.,...more


Senior Branch Manager & Manger in PNB, Ganjbasoda, Distt. demanded a bribe of Rs.20,000/-
CBI Bhopal Branch had registered the Case No RC0082008A0017 U/s 120-B of IPC and Sec 7 & U/s 13(2) r/w 13 (1) (d) of PC Act, 1988 on 18.12.2008 on the basis of Written complaint lodged by Shri Jaswant Singh against Shri Vishnu Khandelwal ..more
Balaghat assault: RSS demands arrest of accused police officers
Bhopal: Displeased with the way police assault on RSS pracharak Suresh Yadav was projected across the country, Sangh Parivar on Thursday demanded that officers involved in the case should be arrested with immediate effect ..more
MEETING POINT- A Friend in need is a Friend indeed.
---
---
ADD YOUR PROFILE TO WIN EXCITING PRIZES & OFFERS EVERY FORTNIGHT FROM METROMIRROR.COM
Click here to add your Photo & Details
---
METROSMILE:


SEND US YOUR
CARTOON/CARICATURE WITH YOUR DETAILS AND PHONE No.

Courtesy:
ARTPOWER

PHOTO OF THE FORTNIGHT:







www.MetroMirror.com is brought to you by BrainPower Media India Pvt. Ltd.
Admin. Office : Prime Plaza, 3rd Floor, E-3/46, Arera Colony, Bhopal-16.
Phone - 0755-2562882,0755-5279181, 98930-96880

CM BLOG

PHOTO GALLERY

LADIES HELPLINE
1091, 1090
Women Police Station
0755-2443860
Women Cell
0755-8989016510,11
Women & Child
Development Commission
0755-2548599
Police Control Room
100
Child Line
1098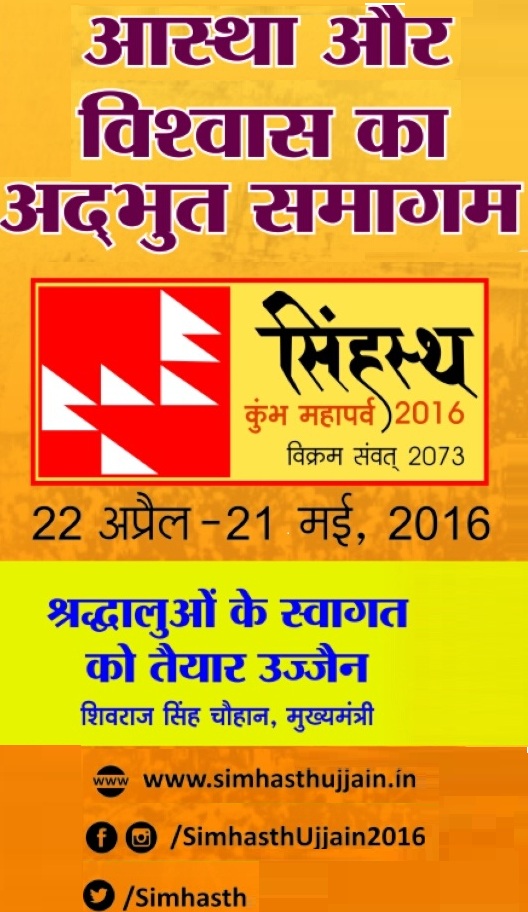 BUSINESS TO BUSINESS INTEGRATED BUSINESS SOLUTIONS TO ADVERTISE
CALL : 9893096880

BHOPAL

Wedding / Party Event
Publish your Wedding / Party event in METROMIRROR.COM No. 1 News Magazine Published since 2003
Rs.21000/- only with 20 best moment Photos and Home page Pointer.

Retirement Greetings
Because life starts at 60 Publish His / Her life sketch with 4 Best moment Photos
MISSING
Inform about the MISSING PERSON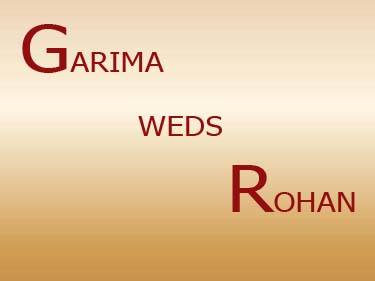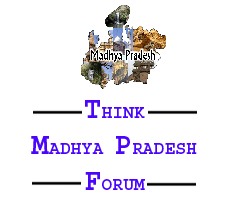 Think - Tank for pragmatic, peaceful Prosperous Madhya Pradesh
OPINION POLL
*Is Corruption the main
issue in Madhya Pradesh ?
TO PARTICIPATE
CLICK HERE
Gift hamper for the 3 lucky participants.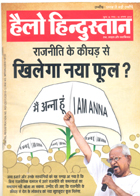 For Exclusive Advertising Offer
Contact : Bhopal 98930-96880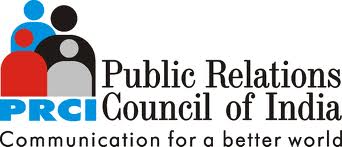 INDIAN MEDIA CENTRE






WALK-IN INTERVIEWS
START YOUR CAREER TODAY
METRO MIRROR
BOOK CLUB