Leaders dont create followers, they create more leaders. - TOM PETERS


CLASSIFIEDS
|
MATRIMONIALS
---
Think Over It >>
"Good business leaders create a vision, articulate the vision, passionately own the vision, and relentlessly drive it to completion" -
Jack Welch
---
A Live Show with those Who Matters
AN INITIATIVE OF

T

HINK

M

ADHYA

P

RADESH

F

ORUM
TO PARTICIPATE SMS " MMTMPF" TO 9893096880
Email :

editormetromirror@gmail.com
START


READERS CLUB IN YOUR LOCALITY
We will help you to organise various social, Cultural, and Educational activities in your locality / colony.
Please contact with the list of minimum 20 residents with their address, Phone No. for further action / formal opening.
Contact : METROMIRROR.COM, Brainpower Media Group,
Bungalow -35 , Navdoorsanchar Colony,Palash Parisar, E-8 gulmohar Bhopal-462039
Phone: 0755-4942880,0755-4919927, Mob-98930-96880 .
metromirror.com

METROMIRROR NEWS NETWORK
VIDEO REPORTS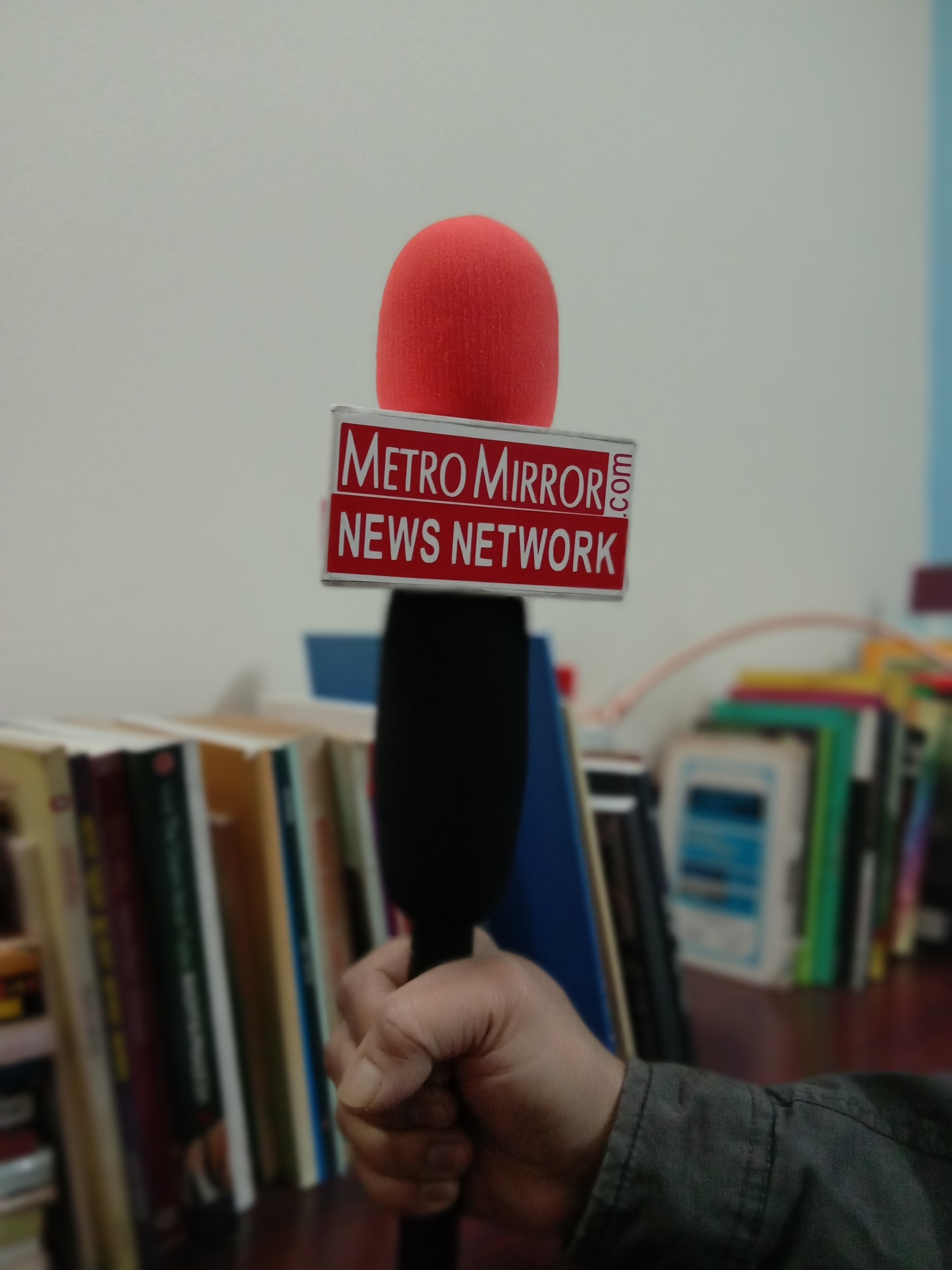 Trump announces plans to expand US missile defence
Washington, US President Donald Trump announced plans for a huge expansion of US missile defence with aim of destroying enemy missiles, Indiana launched a $ 3 million .---More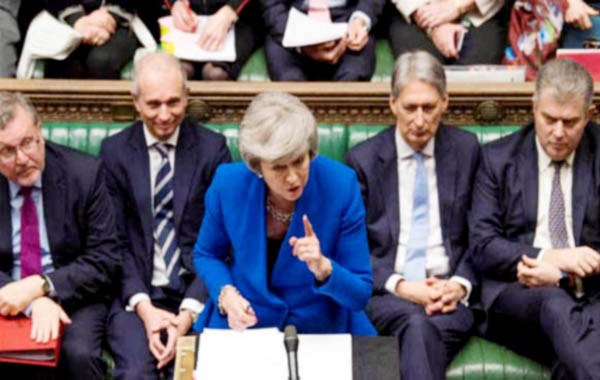 May survives 'No Confidence' vote
London, British Prime Minister Theresa May has survived a vital No Confidence vote in the House of Commons, averting a snap general election that could have. ---More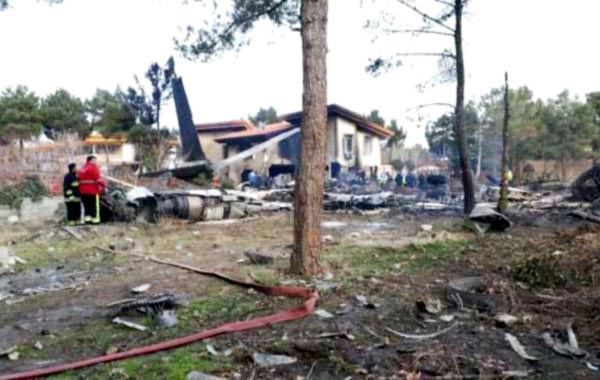 Cargo plane crashes at Iran's Fath airport
Dubai, A Boeing 707 cargo plane with nine people on board crashed on Monday near Iran's Fath airport, west of the capital ,Tehran. .---More
READER RELATIONS INITIATIVE
READER RELATIONS INITIATIVE
House owners are advised to furnish the tenant's details at the nearest Police Station, otherwise FIR may be registered ---More
SEE - Tenant's verification form
METROMIRROR WAKE-UP INDIA INITIATIVES
Let's respect caliber first. Lakhs of fictitious Degree / PHD holders who remain unemployed and apply for Peon are equally responsible along with Third class degree distributors and the Society. Even many tried to tarnish the image of our PM Modi and talented Smriti Irani investigating about their Degree.! Society must recognize talented people because they are the Real Ambassadors of India , within and outside India . Fake PHD holders are damaging the Image of India . ! We look forward to your---More
Feedback at @shivharshindia / editormetromirror@gmail.com.


Minds Of India.com
Kamalnath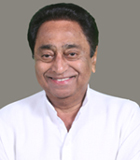 I have decided that I will not make any announcement. Now the officers of the department who make plans will announce the plans.. ---More




Anna Hazare

If honest people come to the power, there will be no corruption. Don't vote to the party, vote to the honest candidates ---More




---


INVESTIGATION
EMPOWERING PEOPLE THROUGH TRANSPARENCY
RTI - YOUR RIGHT TO INFORMATION
Any complaint relating to the RTI ?
FOR ASSISTANCE WRITE TO :
Email : editormetromirror@gmail.com

My top priority is Mohalla Samitis -
Alok Sharma,
Mayor , Bhopal Municipal Corporation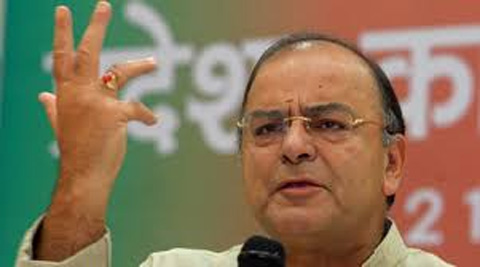 Arun Jaitley -
'PM goes out with dignity and grace....'"Only if he had stood up at the right time and disagreed he would have been regarded with still a greater honour,"



MEDIA

Powerful Headlines in Media :
---
1 Dead, 9 Trapped As Avalanche Hits SUV In Khardung La Pass, Ladakh
Times of India, 18 January 2019
Karnataka Congress summons MLAs today to identify dissidents, endgame nears
Indian Express, 18 January 2019
NGT asks Volkswagen to pay penalty of Rs 100 crore in 24 hours
The Hindu, 18 January 2019
---

Media News :
---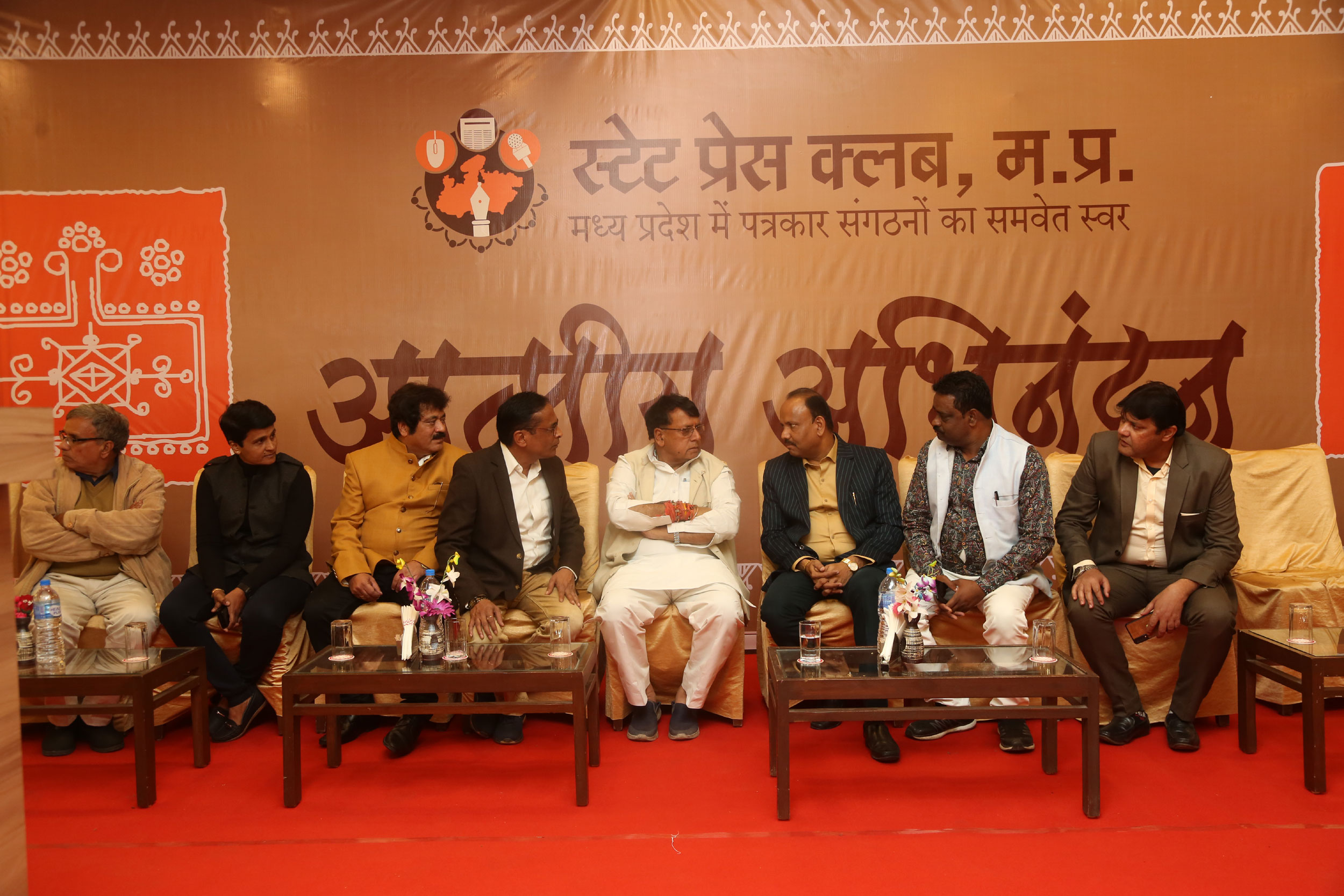 Government and Journalist relationship is indestructible -PR Minister Shri Sharma
The Minister for Public Relations Shri P.C. Sharma said that efforts will be made to solve problems ---More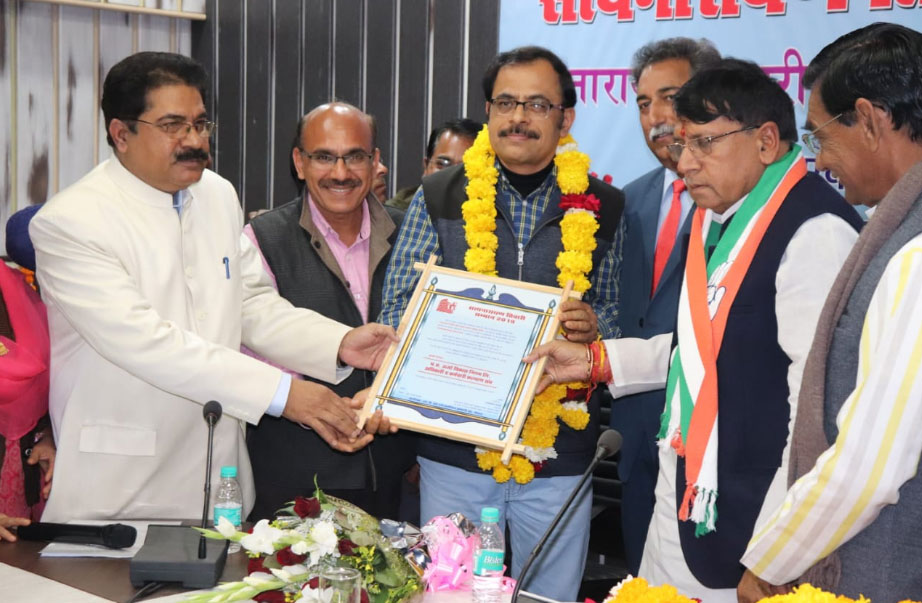 Enquiry to be conducted into cases registered against Journalists-PR Minister Shri Sharma
Minister for Public Relations, Law and Legislative Affairs, Science and Technology, Aviation, Religious ---More

---
---

HAPPY BIRTHDAY TO OUR WELL-WISHERS:
---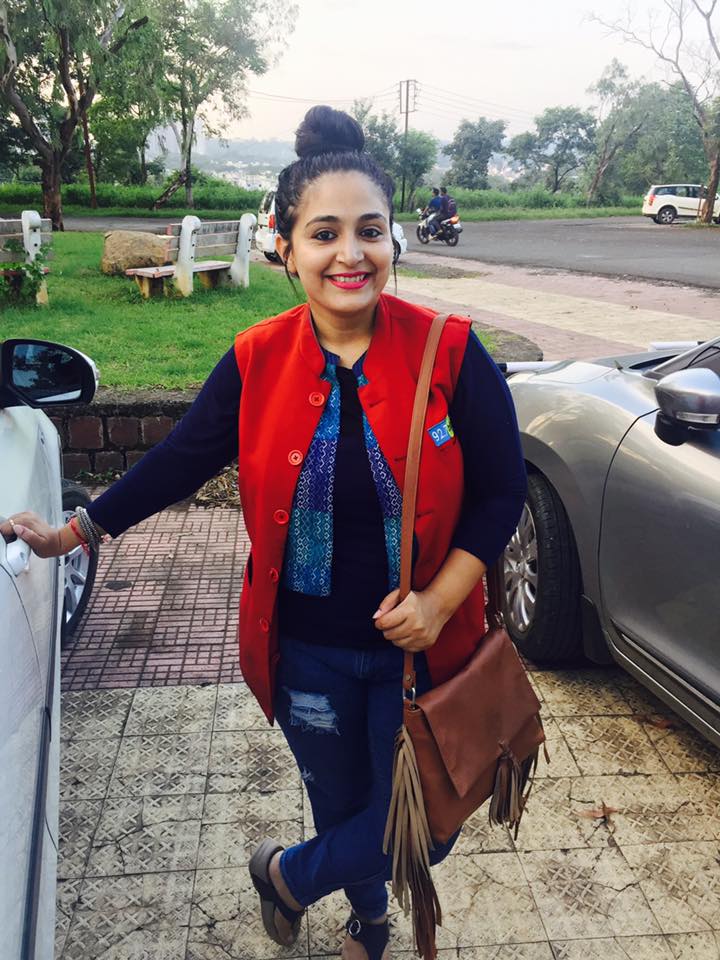 RJ Anadi
Big FM



Manish Srivastava
PTI
---More
---

BLOG :
---

ANOOP SWARUP
anoopswarup.blogspot.in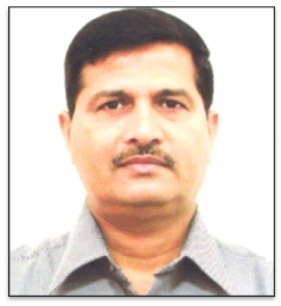 Ashwini Lohani
ashwanilohani.blogspot.in
PUBLIC RELATIONS COUNCIL OF INDIA
Jaipur Calling! 13th Global Communication Conclave on 15 February 2019
National premier communicators body Public Relations Council of India (PRCI) will hold its 13th Global Communication Conclave at Jaipur on February 15 and 16, 2019. ---More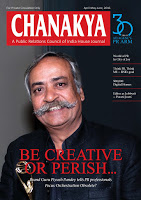 EXCLUSIVE! PR has to be creative, Ad Guru Piyush Pandey tells CHANAKYA
"Constantly finding more creative ways to convey a message is the role of any communication professional ---More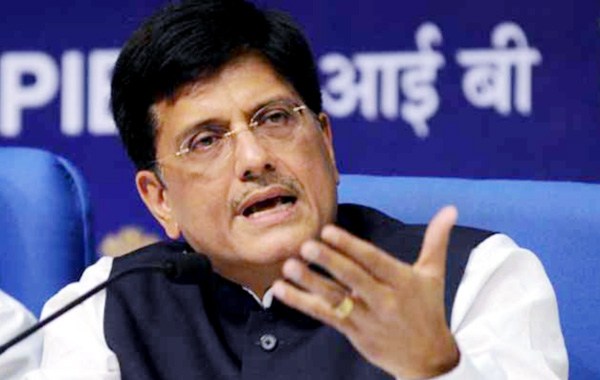 Union Ministers flay Congress leader Hariprasad's remarks on Amit Shah
New Delhi, Union Ministers Piyush Goyal and Rajyavardhan Rathore on Thursday castigated Congress leader B K Hariprasad for his 'cheap statements .,---More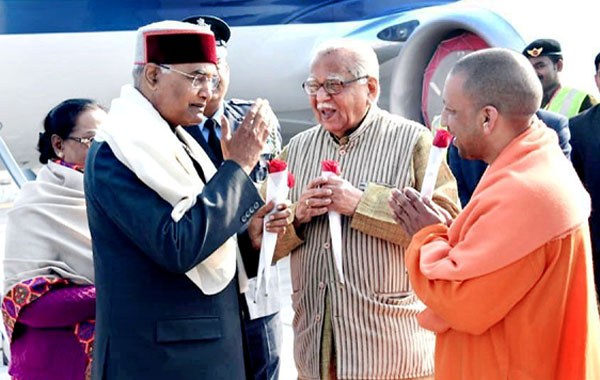 Prez reaches Prayagraj to worship at Sangam in Kumbh Mela
Prayagraj, President Ram Nath Kovind, reached the Sangam city on Thursday morning to worship at the Kumbh Mela here. UP governor Ram Naik, ---More


Make Details Of Meeting On Ex-CBI Chief Public: Mallikarjun Kharge to PM
NEW DELHI: Congress leader Mallikarjun Kharge has written to Prime Minister Narendra Modi asking him to bring in the public domain key documents related ---More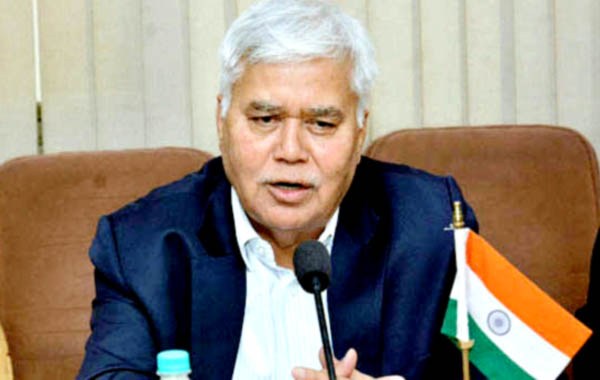 TRAI Chairman bets big on 5G; says it is digital tomorrow
New Delhi, With digital media on a roll in recent times, TRAI chairman Ram Sevak Sharma said on Thursday that the 5G will be the digital tomorrow . . ---more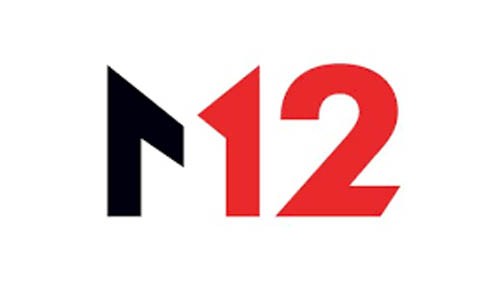 Microsoft's M12 expands investment reach to India
Bangalore, M12, Microsoft's corporate venture fund, on Wednesday announced that it would extend its investing coverage to India to help entrepreneurs. . ---more


Beti Bachao Abhiyan Starts from M.P. CM's residence
- One Thousands girls were served Kheer-Pudi by the CM and his wife Sadhna
- beti Bachao Abhiyan Praised by the cross-section of the society.
- Rs 100 Carores to be spent on the project. ..More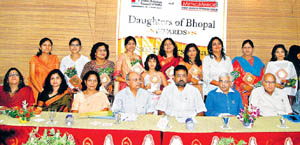 When the Daughter of MP will get Rs 2 lakhs Award?
Public relation council of india, Bhopal chapter & leading newsmagazine Metromirror.com had taken the initiative to honour the talented 'daughters of Bhopal' to mark the birth of the talented daughter of India Kalpana Chawla on July 1,2009. ..More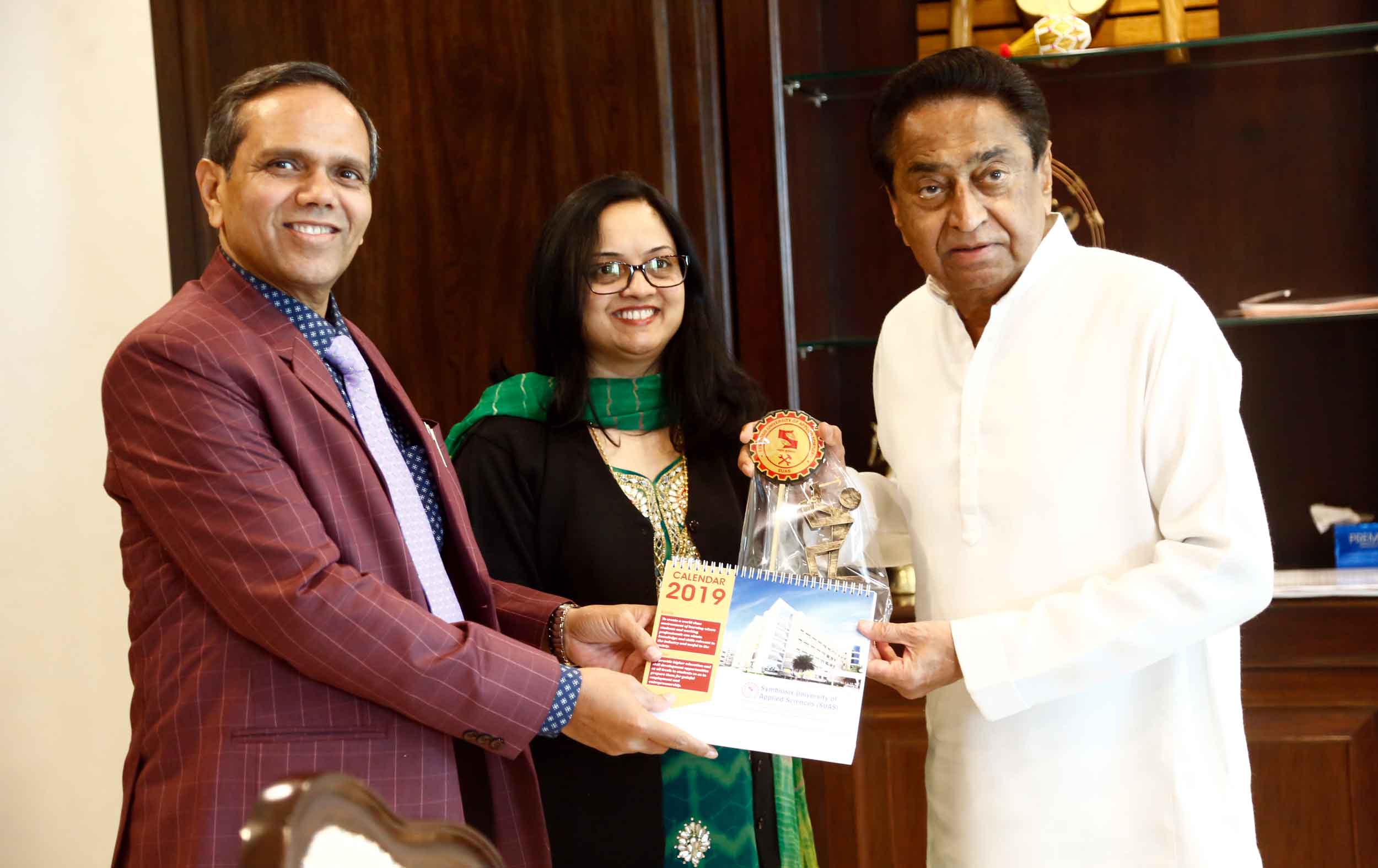 Pro-Chancellor Sushri Majumdar pays courtesy visit to CM Shri Kamal Nath.
The Pro- Chancellor Sushri Swati Majumdar of Symbiosis Skill University paid a courtesy visit to the Chief Minister Shri Kamal Nath at Mantralaya today..---More

Participation of villagers must for conservation of biodiversity: PR Minister Shri Sharma.
Minister for Public Relations, Law and Legislative Affairs, Science and Technology, Aviation, Religious Trusts and Endowment Shri P.C. Sharma.---More

Government to encourage medal winners of Olympics, Asian and Commonwealth Games
Sports and Youth Welfare Minister Shri Jitu Patwari held a direct dialogue on the development of sports with the office-bearers of sports associations.---More

Is Corruption the main issue in Madhya Pradesh ?
Send us your valuable suggestions at E-mail : editormetromirror@gmail.com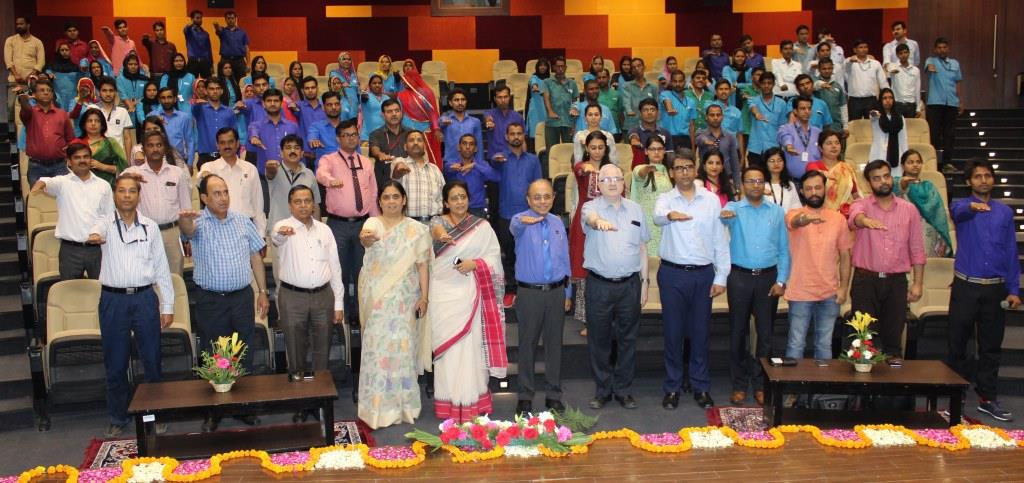 World Environment Day,2018 celebrated at Manipal University Jaipur
To celebrate in spirit the World Environment Day, the day at MUJ began with the tree plantation by all the Senior University ...more




Now youths to get job as per their qualification
Chief Minister Shri Shivraj Singh Chouhan launched 'My MP Rojgar Portal' in 'Ham Chhu Lenge Asman' ...more


LOKSABHA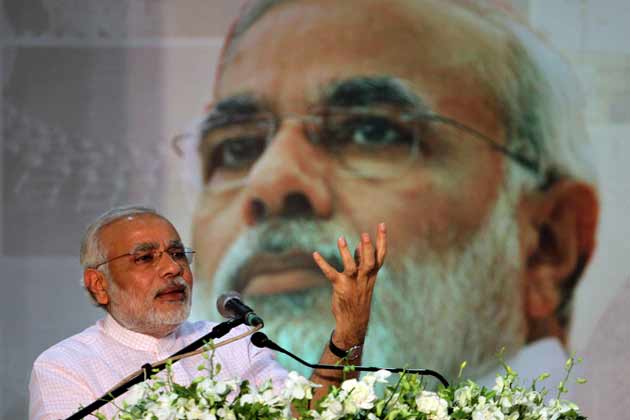 -Pak PM Nawaj Sharif cangratulated Narendra Modi-Not more than 10 seat for congress in any state
-I will not congratulate Modi-Lalu Yadav
CWC meeting begins to review party's worst ever electoral performance
New Delhi: The Congress Working Committee began on Monday to review party's worst ever electoral performance in the Lok Sabha polls as the party just won 44 seats in the 543-member House ..more



VIDHANSABHA
Minister Dr.Vijaylaxmi Sadho assumes charge
Minister for Culture, Medical Education and Ayush Dr. Vijaylaxmi Sadho assumed charged at Mantralaya. ..more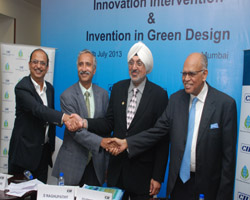 Yi Mumbai Tops in National Green Building Movement
Indian Green Building Council (IGBC) of CII with the support of all the stakeholders is spearheading the Green Building movement in the country. The movement was triggered off when CII-Sohrabji Godrej Green Business Centre building in Hyderabad ...more

Industry Should to Come Up With Energy Utilisation Norms: His Excellency Dr A P J Abdul Kalam
Climate change and environment conservation are no longer armchair discussions, but have taken the prime slot in balance sheets of most companies. Most companies are closely monitoring their carbon footprint as a part of their corporate mission. ...more

---
Write & Win : My Ideas for better Environment .
Send your letter to editormetromirror@gmail.com
See editorial



Entire Country's Eyes Set on Bhavantar Bhugtan Yojana: CM Shri Chouhan
Chief Minister Shri Shivraj Singh Chouhan has said that Bhavantar Bhugtan Yojana is a wonderful scheme to protect farmers' interest. ...more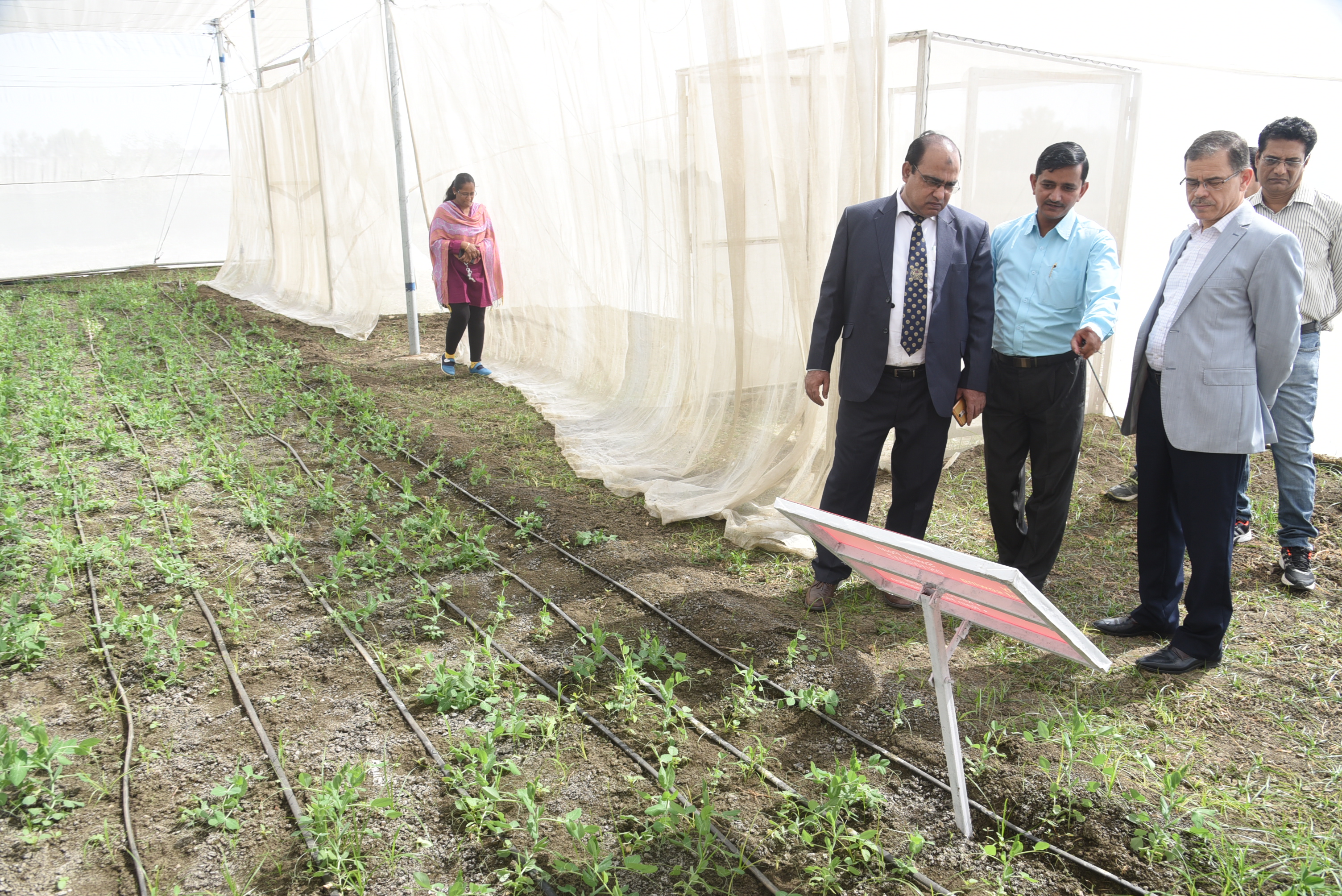 International Training on Agricultural Engineering Technologies for Enhancing Productivity and Profitability in Agriculture Sector at ICAR-CIAE, Bhopal
An International Training of African-Asian Rural Development Organization (AARDO) on Agricultural Engineering Technologies for Enhancing Productivity and Profitability in Agriculture Sector commenced on 24 October ...more

---
---
Please Send us your Party/Event photo with details at Metromirror@gmail.com. Selected photo will be published & Best photo will get a Surprise gift.
---
Metromirror.com 'AAPKI SHIKAYAT' Initiative
Illegal collection of money from foot-path vendors at Bhopal & Indore...more



Opinion on Investors Meet and MOU's : What's Right, What's Wrong ?..more
---
PRCI Metromirror.com Vigilant Citizens Forum - Attention Vigilant Readers
Should Dharna Bandh, Chakka Jam be banned? What should be the law to prevent such illegal activities?
Should the organizations and persons involved in the Bandh be prosecuted as the murderers?

Please send us your opinion at editormetromirror@gmail.com and Win PRCI - Metromirror.com Vigilant Citizen Awards or write to Editor Metromirror.com,Prime Plaza,3rd Floor, 10 No.Stop, E-3/46 Arera Colony, Bhopal-462016...more

---
Workshop on communication strategy to fight HIV-AIDS..more

---
Do we really need IAS/IPS Officers and Politicians for real development, growth and prosperity of the public?See Edit
Please send us your valuable opinion at editormetromirror@gmail.com

---
PRCI- Janta ki Adalat
पी आर सी आई- जनता की अदालत
Invited complaints and problems relating to Public Govt. departments/ Public servants
Please send your complaints/problems in detail (Hindi & English) along with your complete Name, Addres, phone, Photo and E-mail Address to the editor metromirror.com Bungalow -35 , Navdoorsanchar Colony,Palash Parisar, E-8 gulmohar Bhopal-462039
E-mail- editormetromirror@gmail.com
You will be invited to discuss your problem with the Right Authorities ..more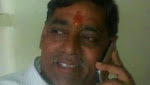 Municipality chairman of Mandsaur in Madhya Pradesh gunned down
Mandsaur municipality chairman and BJP leader Prahlad Bandhwar (54) was shot dead by lone motorcycle borne sharpshooter near the busy BPL . .---More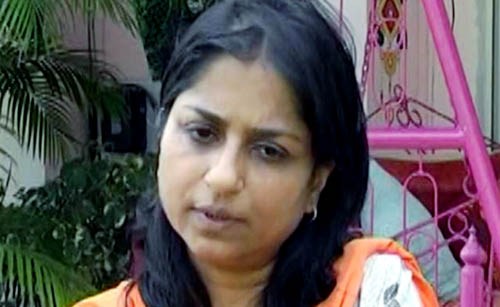 AS Kalpana Srivastava will be the first lady Commissioner of Bhopal
Bhopal, IAS Kalpana Shrivastav will be the first lady Commissioner of Bhopal. For the first time after independence, the government has handed over . .---More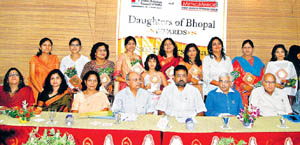 felicitation of the talented daughters of Bhopal working in the various areas on PRCI Daughters Day 1st July- 2009. ---More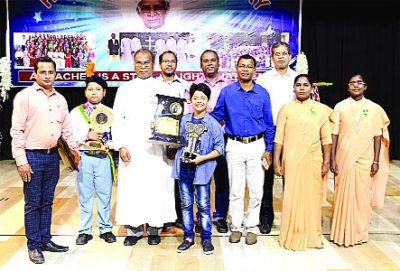 Teachers Day celebrated in Campion School
Bhopal : "The Influence of a Good Teacher can never be Erased", "Teacher – a source of love and inspiration". "A great teacher can change your life". "Teachers are the torch bearers of the gen-next" ---More.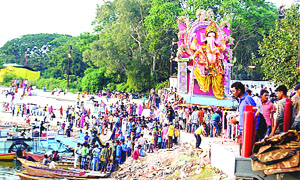 Bappa given grand farewell amidst religious fervour, fanfare
Bhopal : Lord Ganesha was given a grand farewell and the idols that were installed for the festival were carried to the nearby immersion sites and immersed with a lot of devotion and fanfare amidst incessant ---More.



The 4-Day ISO-9001- 2015 Re-certification audit of BHEL,.
Bhopal 11 December 2017: The 4-Day ISO-9001- 2015 Re-certification audit of BHEL, Bhopal to be carried out by M/s TUV Private Limited began today with the opening meeting ..more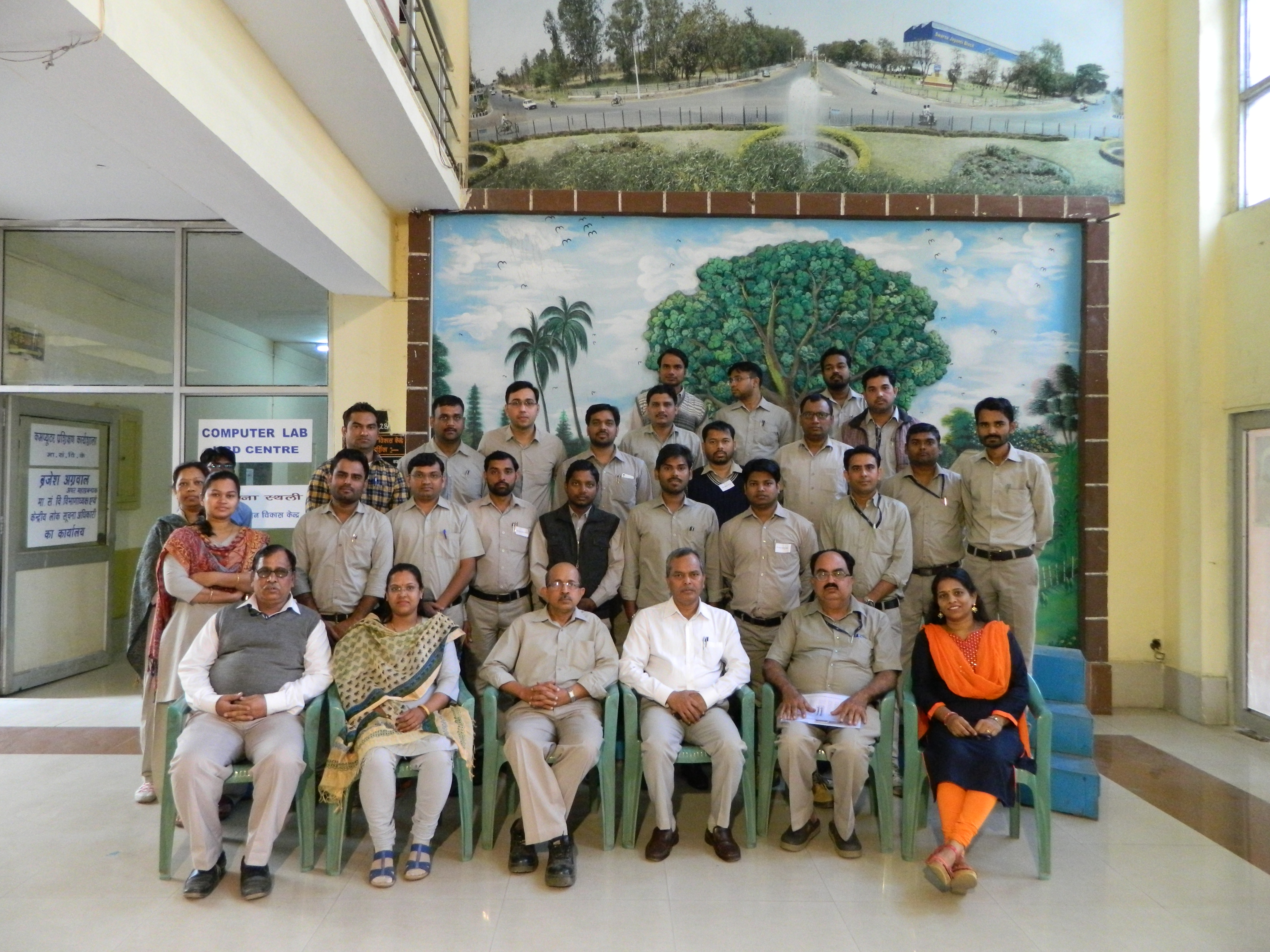 Human Resource Development Centre the other day organised a three-day training programme on Winning Together
Bhopal 13 November 2017: BHEL Bhopals Human Resource Development Centre the other day organised a three-day training programme on Winning Together for the young ..more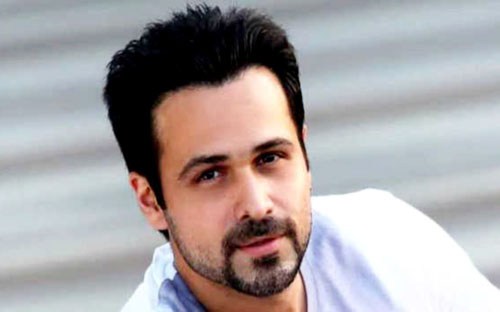 Why Cheat India' will start dialogue in society : Emraan Hashmi
New Delhi, Bollywood actor Emraan Hashmi who is all geared up for the release of his movie 'Why Cheat India', says he hopes the film will at least start a conversation. ...more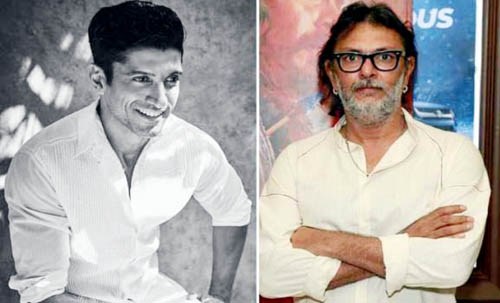 Farhan Akhtar reunites with Rakeysh Omprakash Mehra for 'Toofan
New Delhi, After 'Bhaag Milkha Bhaag', Farhan Akhtar is all set to reunite with Rakeysh Omprakash Mehra for a film on boxing titled 'Toofan. ...more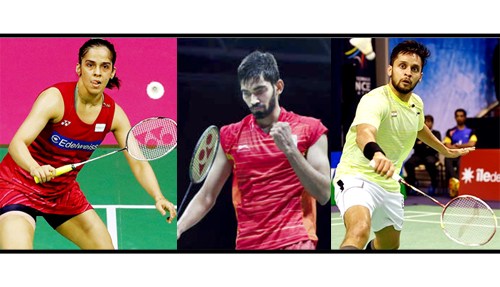 Malaysia Masters: Saina, Kidambi move to quarters; Kashyap out of tournament
Kuala Lumpur, Indian star shuttlers Saina Nehwal and Kidambi Srikanth defeated their respective opponents in the singles event of the Malaysia Masters marching.....more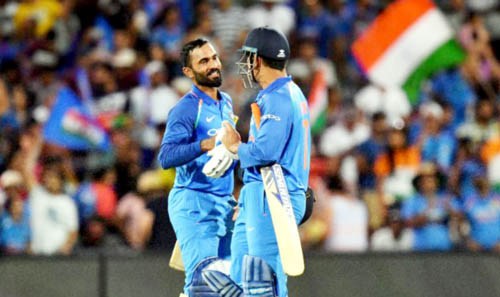 Great to watch Dhoni finish off an innings': Dinesh Karthik
Adelaide: India's Dinesh Karthik was full of praise for his batting partner MS Dhoni after the pair combined to take the visitors to a last-over win against Australia in the second ODI here.....more


Senior Branch Manager & Manger in PNB, Ganjbasoda, Distt. demanded a bribe of Rs.20,000/-
CBI Bhopal Branch had registered the Case No RC0082008A0017 U/s 120-B of IPC and Sec 7 & U/s 13(2) r/w 13 (1) (d) of PC Act, 1988 on 18.12.2008 on the basis of Written complaint lodged by Shri Jaswant Singh against Shri Vishnu Khandelwal ..more
Balaghat assault: RSS demands arrest of accused police officers
Bhopal: Displeased with the way police assault on RSS pracharak Suresh Yadav was projected across the country, Sangh Parivar on Thursday demanded that officers involved in the case should be arrested with immediate effect ..more
MEETING POINT- A Friend in need is a Friend indeed.
---
---
ADD YOUR PROFILE TO WIN EXCITING PRIZES & OFFERS EVERY FORTNIGHT FROM METROMIRROR.COM
Click here to add your Photo & Details
---
METROSMILE:


SEND US YOUR
CARTOON/CARICATURE WITH YOUR DETAILS AND PHONE No.

Courtesy:
ARTPOWER

PHOTO OF THE FORTNIGHT:







www.MetroMirror.com is brought to you by BrainPower Media India Pvt. Ltd.
Admin. Office : Bungalow -35 , Navdoorsanchar Colony,Palash Parisar, E-8 gulmohar Bhopal-462039.
Phone - 0755-4942880,0755-4919927, Mob-98930-96880

CM BLOG

PHOTO GALLERY

LADIES HELPLINE
1091, 1090
Women Police Station
0755-2443860
Women Cell
0755-8989016510,11
Women & Child
Development Commission
0755-2548599
Police Control Room
100
Child Line
1098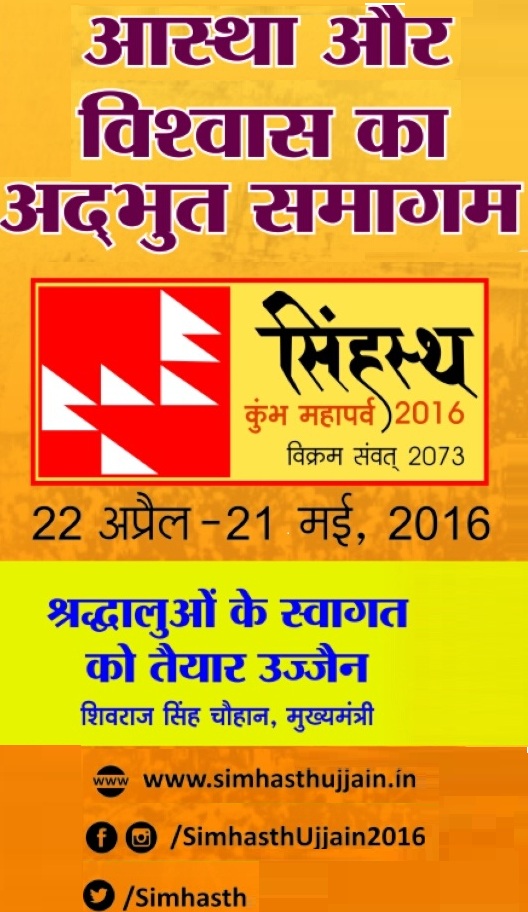 BUSINESS TO BUSINESS INTEGRATED BUSINESS SOLUTIONS TO ADVERTISE
CALL : 9893096880

BHOPAL

Wedding / Party Event
Publish your Wedding / Party event in METROMIRROR.COM No. 1 News Magazine Published since 2003
Rs.21000/- only with 20 best moment Photos and Home page Pointer.

Retirement Greetings
Because life starts at 60 Publish His / Her life sketch with 4 Best moment Photos
MISSING
Inform about the MISSING PERSON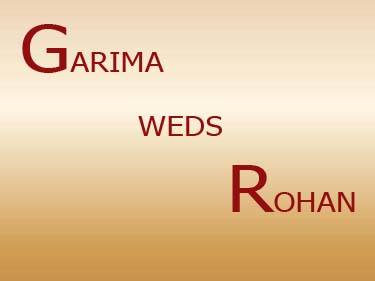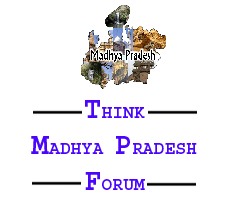 Think - Tank for pragmatic, peaceful Prosperous Madhya Pradesh
OPINION POLL
*Is Corruption the main
issue in Madhya Pradesh ?
TO PARTICIPATE
CLICK HERE
Gift hamper for the 3 lucky participants.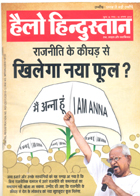 For Exclusive Advertising Offer
Contact : Bhopal 98930-96880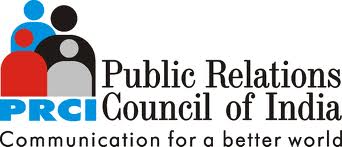 INDIAN MEDIA CENTRE






WALK-IN INTERVIEWS
START YOUR CAREER TODAY
METRO MIRROR
BOOK CLUB