---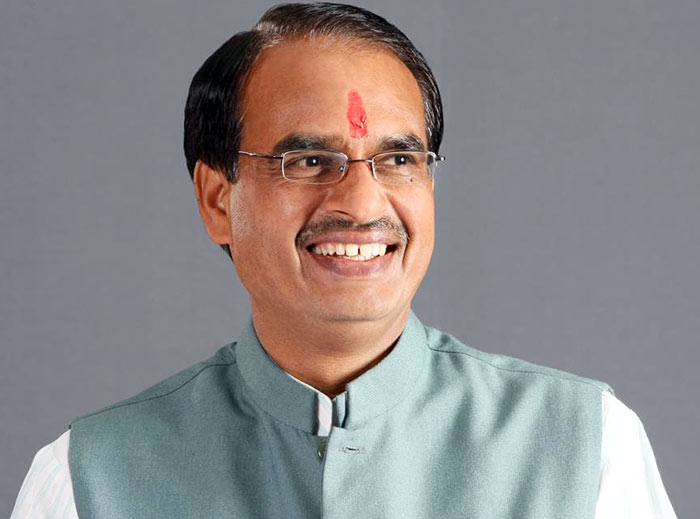 ---
Vajpayeeji lived entire life for the Country - Shivraj Singh Chouhan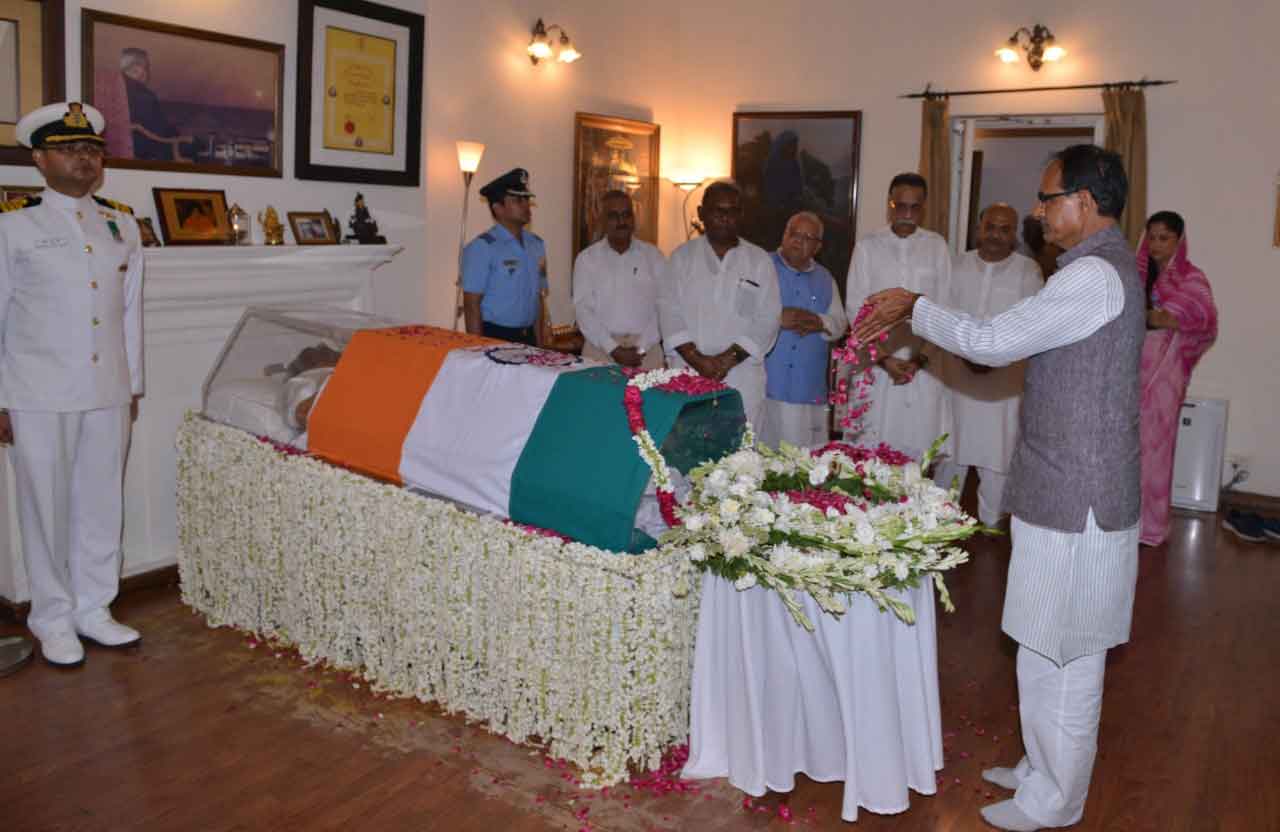 From Shivraj Singh Chauhan
CM, M.P, BLOG
Bhopal, 17 August 2018

In my childhood I went to Bhopal for school education. During my stay in Bhopal, I heard that a public meeting of Bharatiya Jansangh president Shri Atal Bihari Vajpayee is being held at Char Batti Choraha, Budhware. I thought I will go and hear his speech. I was highly impressed by his speech. He said, "Ye Desh Keval Jamin Ka Tukda Nahin, Ek Jeeta Jagata Raashtr-Purush Hai, Himalay Iska Mastishka Hai, Gauri-Shankar Iskee Shikha Hain, Pavas Ke Kaale- Kaale Megh Iskee Kesh Raashi Hain, Dillee Dil Hai, i Kati Hai, Narmada Karadhanee Hai, Porvee Ghat Aur Pashchimi Ghaat Isakee Do Vishaal Janghaen Hain, Kanyakumaaree Iske Panje Hain, Samudra Iske Charan Pakharata Hai, Sooraj Aur Chandrama Iskee Aarti Utarate Hain, Ye Viron Ki Bhoomi Hai, Shooron Ki Bhoomi Hai, Ye Arpan Ki Bhoomi Hai, Tarpan Ki Bhoomi Hai, Isaka Kankar-Kankar Hamare Liye Shankar Hai, Iska Bindu-Bindu Hamare Liye Gangajal Hai, Ham Jiyenge To Iske Liye, Aur Kabhi Marana Pada To Marenge Bhi Iske Liye. Aur Marane Ke Baad Hamaree Asthiyaan Bhee Agar Samudra Mein Visarjit Ki Jaengi To Vahan Se Bhi Ek Hi Aavaz Aaegee –"Bharat Mata Ki Jay, Bharat Mata Ki Jay". These words had huge impact on my life. Patriotism was instilled in me and I decided that my life will be dedicated for my country. This was my first lesson in politics. After that, I accepted honorable Atalji as my Guru and whenever there was an opportunity to listen Atalji, I never missed his speech. Right from childhood, I became interested in politics, and hence became member of Jan Sangh. During emergency, I was imprisoned and started working in Janta Party after being released from the jail, then became full time worker of Akhil Bhartiya Vidyarthi Parishad. My first personal interaction with Atalji took place during a meeting of the national executive in Bhopal, when my duty as a worker was to arrange his tea and breakfast. I brought fruits, dry fruits etc. for Atalji after his nap in the afternoon. He said 'Kya Ghas Phoos Khane Ke Liye Le Aaye'. He told me to arrange some Kachori, Samosa, Pakode or Phaphde, after which I arranged some namkin for him. The down to earth simple interaction with a young worker like me filled my heart with sense of affinity and respect for him. This simple interaction left a permanent impression upon me. The hesitation I had from a stalwart of his stature was set aside. He lost election in the year 1984 in Gwalior, but his fun-loving attitude and ability to laugh about defeat was worth emulating. When he visited Bhopal, he told me "Shivraj, I am now unemployed too". In 1991, he contested Lok Sabha elections from two seats - Vidisha and Lucknow and decided that he would continue to hold the seat which he would win with higher margin. At that time, I was MLA from Budhni seat of Vidisha parliamentary constituency. I was responsible for the election campaign in Budhni assembly seat but being the state president of Yuva Morcha, I got the opportunity to campaign in his entire parliamentary constituency. During the campaign time, I could understand Atalji a lot more. During my speech when I compared him with the opposition candidate, he used to laugh a lot on one of my sentences. I used to say 'Kahan Munchh Ka Bal Aur Kahan Punchh Ka Bal,' he used to laughingly say, Dear brother, keep such remarks away.' He won the Vidisha Parliamentary seat with one lakh four thousand votes and Lucknow with one lakh sixteen thousand votes. He retained Lucknow seat as he won from there with more number of votes and made me contest the by-election from the vacant Vidisha seat. When I went to meet him after winning the by-election, he addressed me with endearment 'Aao Vidisha-Pati' and since then, whenever I met him, he always addressed me by the name Vidisha-Pati. Whenever I went to him even with small problem of Vidisha, he always took it with utmost seriousness. Once, the railway station halt of one of the trains was discontinued at Ganjbasoda, despite my request to the then Railway Minister Shri Jaffer Sharief, the train halt was not continued. I approached Atalji and requested him that train stop should be restarted once again at Ganjbasoda. He immediately enquired about the whereabouts of Shri Jaffer Sharief, and coincidently Shri Sharief was present in the parliament house itself. If Atalji wished he could have conversed with Shri Sharief over phone but he told me to accompany him to have direct conversation. It amazed me that such a great leader took me to the chamber of the Railway Minister for the halt of a train and that is when I understood that how much Atalji was serious towards the simple works that he did not hesitate to go to a Minister for the issues of the common man. I also went along with Atalji to the Minister chamber and the Minister immediately ordered for the train to halt at Ganjbasoda. It was during Vidhan Sabha election in Madhya Pradesh in 2003, funds towards drought relief was being demanded by the then Congress government from the Union Government. A group of MP BJP parliamentarians thought that if this amount is sanctioned to the state government before the upcoming elections, then the state government will misuse these funds to win elections. Hence, we parliamentarians together went to meet Atalji, who was the Prime Minister at that time and told him that it is not appropriate time to give any additional funds to the state government. Upon hearing us Atalji while explaining us said that it is responsibility of the Union Government to help the elected state government of whichever party it belongs to. He urged us to discard such kind of feelings from our heart. I met with a serious accident at the end of 1998, which caused 8 fractures in my body. During the same period, Atalji's government lost owing to shortage of one vote in the lok sabha. I also went on stretcher to my cast vote. Once again elections were announced. At that time, I felt that it is right for me to contest the ensuing elections. I told Atalji that we should seek some other contestant from Vidisha as I am not in a position to contest election. He told me with affection that "Kheer mein Ikhatte aur Maheri mein Nyaare, this is not done, when you were in good health we fielded you in the election, why we should not ask you to contest election, when you are unwell today, this is not done, you will contest election, leave any worries with the party". On this advice I contested election in this fractured condition and won the election. Atalji was such a remarkable human being. I still have many such fond memories of him. Our beloved Atalji is no more with us. Sabko apna Manne wale, sabko pyaar karne wale, sabki chinta karne wale, sarvapriya ajatshatru rajneta, unke liye koi paraaya nahi tha, sab apne the. He lived his entire life for the country. He was a living legend of Indian cultural values and traditions. Bharat Mata ke Pujari. His poetry 'Haar Nahi Manoonga, Raar Nahi Thanoonga, Kaal ke Kapaal par Likhta-Mitta hoon, Geet naya Gaata hoon' gives us inspiration to work with courage. Unke Charno mein Shat-Shat Naman-Pranam.


---
Madhya Pradesh on the Path of Progress : Shivraj Singh Chouhan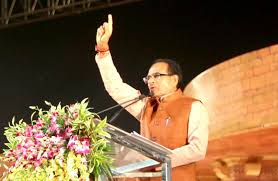 From Shivraj Singh Chauhan
CM, M.P, BLOG
Bhopal, 1 November 2017

Today is the 62nd Foundation Day of Madhya Pradesh, the Heart of India. My greetings and best wishes to you all on this occasion. Madhya Pradesh has become a leading state of the country owing to your hard efforts. Not only in India but changes have been witnessed in the outlook of the foreign countries today regarding Madhya Pradesh. People are now more inquisitive to learn about Madhya Pradesh as compared to earlier and wish to connect themselves with the state. The meaning of M.P. has become "Mera Pradesh" now for the people more than the "Madhya Pradesh". This kind of people's perspective is a matter of pride for all of us. Madhya Pradesh was formed after merging Central India, Central Provinces and Barar, Vindhya Pradesh and Bhopal state in the year 1956. The amalgamation of different cultures was made on the basis of linguistic oneness. Madhya Pradesh has presented an example of cultural unity in the entire world besides linguistic oneness today. In context to India, it is said that it has the specialty of "Unity in Diversity". This is very true that multi-coloured diversity of India makes our country strong. Diversity tied in one knot is seen in the strongest form in Madhya Pradesh. The social and cultural identity of this part of the land was strong when India got freedom. This land was only lagging behind in basic amenities and facilities. It came to my notice, during the deliberations that the electricity was only available in Jabalpur city at the time of freedom and it reached Sagar after a short time. Gradually, the electricity later reached only the urban areas and the people of the rural areas were leading life in darkness till long period. When I see Madhya Pradesh today, it gives me immense pleasure and satisfaction that Madhya Pradesh has succeeded to establish its altogether different image today in all the areas of the development. Today Madhya Pradesh has very good availability of electricity. We have become electricity surplus state of the country. Most of the regions of the state are being illuminated with electricity. Farmers are being provided with 10 hours electricity and 24 hours electricity is available in the residential areas of the state. So many changes were seen in the conditions with time. Keeping in view the education, the state had only one university and seven colleges at the time of freedom. Day by day increase in number of educational institutions in Madhya Pradesh has transformed the entire educational scenario. In the last one decade, Madhya Pradesh has got a new identity in the country and the world, thanks to unprecedented works for infrastructure development, capabilities, possibilities, clear intention and policies of Madhya Pradesh. We have tried to materialise the dream of Antodaya in the state, as per the Pt Deendayal Upadhyay's philosophy of 'Integral Humanism'. We are paying attention for welfare of people of all religions, following the mantra of 'Sarve Bhavantu Sukhinh, Sarve Santu Niramaya' (may all be happy, may all be healthy). Several programs have been launched in Madhya Pradesh for providing more employment opportunities to youths. 'Skill Development Mission' has also been started in the state. There is no obstacle in getting higher education due to the lack of money for students, 'Chief Minister Medhavi Vidyarthi Yojana' has been started. In order to give guarantee of minimum support price to farmers on their agriculture produce, Bhavantar Bhugtan Yojana has been introduced in the state. Our achievements in good governance has been appreciated widely. Women empowerment, respect and security has been given special emphasis. All of us can get progress rapidly, when we have more and more dialogue and we altogether prepare new development programmes jointly at a faster pace. From today, I am starting two-month-long 'Madhya Pradesh Vikas Yatra'. During the Yatra, I will prepare more new programmes to develop Madhya Pradesh further while meeting with people of all religions. We will not stop here. We have to get new heights. Madhya Pradesh has to be on the top. It requires cooperation of all. Let's go ahead together. Congratulation and Best Wishes to all on the Foundation Day.


---
Lets Plant Saplings Together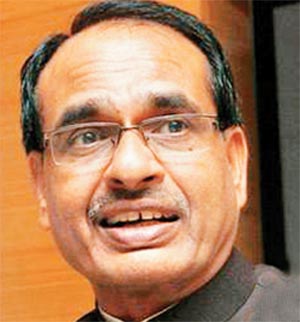 From Shivraj Singh Chauhan
CM, M.P, BLOG
Bhopal, 3 Jun 2017

'Narmada Seva Yatra' has become successful with the active participation of society. A total of 3350 k.m distance has been covered in 148 days under the campaign and over 15 lakh persons took resolution to make Maa Narmada clean, incessant and pious. It was amazing to see the campaign transforming gradually into a public movement with enthusiasm, joy and affinity. Participation of over 500 religious heads, environmentalists, social activists, eminent members of political parties, office bearers of United Nations' organizations, prominent personalities of film and sports arena besides presence of Chief Ministers and Ministers of Union Government has established the image of the campaign at international level. This campaign has become an inspirational source and medium for creating awareness among the people for conservation of rivers. Moreover, this campaign has become a biggest symbol of social harmony. Several lakh of people took resolve during the Namami Devi Narmade Seva Yatra that they will create history planting 6 crore saplings together on both the banks of Maa Narmada besides Narmada basin on July 2 and will ensure strong stream of Maa Narmada. In the presence of massive gathering at the concluding day of Narmada Seva Yatra at the origin point of Maa Narmada -Amarkantak, the Prime Minister Shri Narendra Modi had realized people about the responsibilities towards future generation. On this occasion, he called upon the citizens of Madhya Pradesh to take part with zest for plantation in Narmada basin on July 2, 2017. We all expressed our consent with enthusiasm raising our hands to fulfill this resolution. I feel pleasure today that July 2 for which we were waiting impatiently has arrived now. This day is going to become a history not only in the state and country but also in the world in the field of environment and river conservation. We all feel pride to become witness of this historic day. Collective effort and social participation at such a big level to enrich environment and river has not been witnessed in the entire world before. On this day of July 2, name of citizens, Maa Narmada, Madhya Pradesh and our country 'Bharat' will be registered in the history for this noble cause. Preparations for awareness and success of the tree plantation programme in all 24 districts of Narmada bank and Narmada Basin in Madhya Pradesh have been made on a large scale. No stone has been left unturned in the preparations for the programme by the people of Jan Abhiyan Parishad, Horticulture Department, Agriculture Development and Farmers Welfare Department, Rural Development Department and Forest Department. 'Ped Lagao Yatras' were organised in all 51 districts of the state for generating awareness from June 5 on the occasion of World Environment Day. Slogans like 'Dharti par kam na ho van, Dhyan rakhen hum manav jan' became very popular among people in the villages during the Yatra. Even small children in villages and townships were seen singing these slogans with love and beautiful feelings. The slogans had become the talk of the town. People were very sentimental about covering Maa Narmada with the green cover. The enthusiasm of people for participation in the tree plantation programme can be gauged from the fact that nearly 6 lakh people and social and voluntary organisations have got themselves registered on the campaign website for participation in the programme to be held on July 2. I am very happy that 5 lakh persons have registered 'offline' also to connect with the campaign. Forest Department and Horticulture Department have arranged the saplings for the programme. Pits for the plantation have also been dug. Proper arrangements for transporting the saplings have also been made. While selecting the saplings we have taken special care to ensure that more number of fruit-bearing and shady trees is planted so that these trees grow up to be of more use to the common man. We have given priority to saplings of Mango, Amla, Neem, Pipal, Bargad, Jamun, Bamboo, Tamarind, Orange, Lemon, Guava, Drumsticks and Pomegranate. All work for this historic day has been completed. Now only you all are awaited. Do come, let us all collectively plant 6 crore saplings at Narmada Basin and help increase the quantity of water in Maa Narmada, make Maa Narmada clean and pure, make the environment of the entire state including Narmada basin pure, green and pollution-free, make clean drinking water and water for irrigation available for farmers, make life of the people of the state healthy, make the lives of the coming generations secure and make history by giving the message of conservation of rivers and environment to the whole world. Maa Narmada is giving a clarion call to all of us. Come, be true sons of Maa Narmada and spend some time in her service. Kal-kal, chal-chal bahe Narmada. With this hope, I greet all of you.


---
Patwaji was a Great and Spirited Leader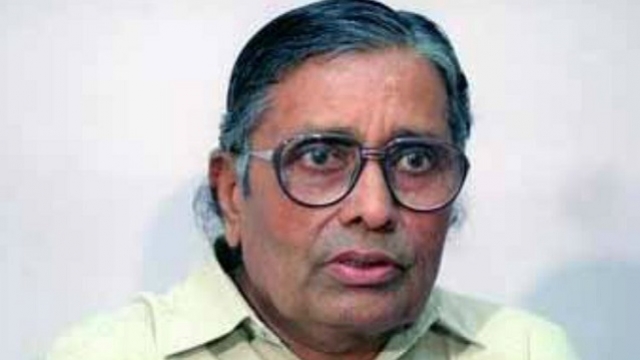 From Shivraj Singh Chauhan
CM, M.P, BLOG
Bhopal, 28th Dec. 2016

I first met Patwaji during by-elections of 1974. I was deeply impressed by his brilliance, dynamism and eloquence. He was an exceptionally skilled organizer and vibrant leader. His amazing orational skill was widely recognized. In Vidhansabha there used to be pindrop silence during his speech.
I came closer to Patwaji in 1985 when he contested from Bhojpur constituency. We worked against time and had the privilenge to see him work closely. He had tremendous courage and dynamism. When he was State BJP president he appointed me State Yuva Morcha President. He always inspired and motivated all to live up to their potentials. He always bubbled with enthusiasm of a youth. It was only due to hard work of party workers and popularity of Patwaji that BJP came to power in 1990. His Padyatra from Bastar to Jhabua immensely increased his popularity. During the Yatra he was quite jolly and sang songs and poems. He never knew fatigue.
Patwaji lived a pure and wholesome life. Even at the age of 92 he was averse to being called a Vridha or aged. He had a very rare quality of encouraging the younger generation.
After becoming the Chief Minister I received his valuable guidance from time to time. I always met him to seek his guidance in any adverse situation.
Patwaji had a deep impact on my personal life as well. I had decided to remain a bachelor, but he inspired me to be a householder and devote my life to service of society and nation.
During my tenure as Yuva Morcha president the Ram Janmbhumi movement had started at Ayodhya. Large number of Rambhaktas sacrificed their lives. After this, former Prime Minister Shri V.P. Singh visited Bhopal. We decided to oppose him. Patwaji was the Chief Minister. The administration had made fool proof security arrangements, but the Yuva Morcha succeeded in disrupting his visit. We showed black flags and held agitations.We were can-charged. In return, we pelted stones. Shri V.P. Singh staged a sit-in outside CM residence.
I apprehended that Patwaji would be very angry. But to our pleasant surprise Patwaji came out and told the media that when a large number of Rambhaktas had lost their lives, a small agitation and little stone pelting would not bring down the skies.
Patwaji was a truly even-minded person. He had equilibrium of mind. When his government was dissolved in 1992 following Ram Mandir movement, he remained calm and composed. He boarded a State Transport bus in the evening and left for Indore.
Patwaji was always ready to fight out for the cause of public. He led many agitations and protests. He observed a long fast unto death protesting against the killing of farmers in Multai by Digvijay government. He led protests against corruption and atrocities of the administration against farmers even at the risk of his life. He led an eight-day-long fast unto death at Peer Gate Bhopal.
Patwaji was a messiha of farmers. He waived off Rs. Rs. 714 crore loans of farmers for the first time in the country.
Patwaji was a strict administrator. He never gave in to any goonda element and terror. He ruthlessly eliminated the mafia in Bombay bazar of Indore and also ruined the mafias in Bhopal.
Patwaji's political courage is simply beyond comparison. He made a history by defeating Shri Kamalnath in his own constituency Chhindwara. Regarding elections, he used to say that it is like a trumpet made of carrot. If it does not work, it can be eaten. There is nothing to worry about. Generally, during polling day a candidate keeps moving a round but Patwaji in Chhindwara was relaxing.
Patwaji campaigned for the Jansangh in such a difficult time when it was unknown in villages. He used to make announcement about public meeting of Sunderlal Patwa inviting people to attend it and in the evening himself addressed it.
Patwaji was matchless in eloquence. In the Assembly, he used to attack his opponents by his sheer wit and satire. His logics used to leave the opponents like Arjun Singh, Voraji and Digvijay Singh speechless. His sarcastic remarks used to work like a sharp weapon.
For the generations to come, Patwaji's life would remain a source of inspiration. They can learn how to live a meaningful life for the nation and the society. I salute to the departed noble soul.


---
International Women's Day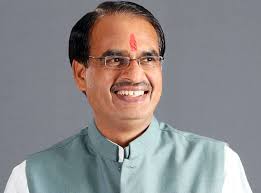 From Shivraj Singh Chauhan
CM, M.P, BLOG
Bhopal, 8th Mar. 2016

Today is World Women's Day. On this occasion I want to congratulate all of you. This year's theme for International Women's Day is "Planet 50-50 by 2030: Step It Up for Gender Equality." United Nations wants to improve the ratio of males and females and bring it to parity. In many countries around the world, the condition of sex ratio is very poor which is dangerous and alarming for all. I can proudly say that it is much better in our Madhya Pradesh. On various fronts, girls are proving themselves to the society. A woman plays many roles in an individual's life like mother, sister and wife. These empowered individuals eventually contribute to an empowered country. In my opinion, actually, we celebrate Worlds Women's day to change public opinion about women. In our society, we need respect, equality, opportunity and leadership for the women as we celebrate women's day once a year. I think we can't bring all these changes in society in a single day. Upliftment of women is our priority. So for me and for the government of Madhya Pradesh, every day is Women's Day. MP government is trying to give a favourable environment to women. That is why; we have launched many schemes and programmes for their betterment. To end the perception of considering the girl child as a burden, schemes called Ladli Laxmi Yojana and Beti Bachao Yojana have been running since. In year 2001, the male female sex ratio was 919: 1000. This was an alarming moment for us. We made constant efforts on right time and improved it to 932: 1000 in year 2011. )
Healthy women, Healthy society
The first step toward women empowerment and improve gender ratio is prevention of gender test during the pregnancy. The discrimination with the girl child starts from her birth itself which continuous throughout her life. I decided to take care of them by starting many schemes so that they live their life happily, healthily and respectfully. Swagatam Laxmi Yojna has been started to provide them better education, better medical assistance, safe nurturing and upbringing. Under the emergency transportation service, more than 900 vehicles are always kept ready for the pregnant ladies and ill children. For this, 50 call centers have also been constituted. The maternal mortality rate has been decreased from 379 to 277 per lakh births. Because of the Janani Suraksha Yojana, the institutional delivery percentage which was 22% in the year 2003 has increased to a whopping 90%. The present scenario of Madhya Pradesh is changing impetuously.
Equality in every walk of life
Each and every section of the society should get equal attention and importance. Till now, the movable and immovable properties were registered in the name of members of the family but I will not allow this to happen at least under government schemes. The residential plots which are provided by the government will consist the name of wife first and then the husband. Other than this, in all the other housing schemes, the name of the woman will always be on top. A child care leave of 730 days has been decided for the female government employees. To make women politically strong, the government is taking measures by starting many other schemes. Females now get 50% reservation in panchayat, municipal corporation elections while 50% in teachers' recruitment. In government jobs also, females get 33% reservation.
Respect of women in a society is a true indictor of its development
Chief Minister Women Empowerment scheme is for those women who are in a troublesome situation. This helps them to include themselves in the mainstream of the society as well as they get to live life in a better way. Because of quality training and proper guidance, Chief Minister Women Empowerment scheme and Tejaswini program has got 'SKOCH Merit of the year' award and also included in the top twenty schemes of the country. As many as nine lakh sixty six thousand female entrepreneurs have been benefitted through the Tejaswini program while twelve thousand seven hundred and fifty nine self help group came into existence. With the implementation of Sabala scheme, teenage girls are becoming independent, self-reliant, healthy, and capable. They are getting life skill training so that they get success on every front. We are trying to give more respect to women, Because we believe that respect of women in the society is indicator of developing society.
Secured Women, Secured Future
There are many areas in Madhya Pradesh which are affected by child marriage. This malpractice puts the life of a young girl in a vicious cycle. Not only her, but next few generations also get affected. Around 52,000 such marriages have been stopped by the Lado Abhiyan. In the early days, people used to take loan or sell their land to collect money for the marriage of their daughter. We started a Chief Minister Girls' Marriage Scheme under which poor fathers get financial assistance for the marriage of their daughters. Not only they get to organize a grand function, but they also get the items which are generally used by a family like utensils, bed, LPG connections and many other things. Hindu as well as muslim marriages are organized at the same time. Around 21 lakh girls have been benefitted with the Ladli Laxmi Yojana.
Shaurya Dal: Shaurya Dal is active in as many as twenty districts and is giving a strong message to the society by fighting against violence, dowry, discrimination and other social evils. Dial 1090 is another example of providing security to the women.
I feel proud when I see that the government is standing behind every girl from her birth, throughout her adolescence and until her marriage and career.
We can say that Madhya Pradesh doesn't need to celebrate Women's Day. The women of this state celebrate it on every day by becoming more powerful day by day. I request all of you to make such an environment where girls are treated in a special manner. They should get socially secured, better health facilities, quality education and equal rights. Women empowerment is one of mine as well as state's main motive and I am sure that with your support, together we will make Madhya Pradesh as a model state.
Again, I want to wish you Happy Women's Day.

---
Road show from CM House to Ravindra Bhavan
Bhopal, 8th Mar. 2016

SMadhya Pradesh is possibly the first state in the country where a Chief Minister will take part in a road show for women's empowerment. On International Women's Day - March 8, Chief Minister Shri Shivraj Singh Chouhan will take part in the road show on the theme '10 Years of Women's Empowerment' from CM House to Ravindra Bhavan. Women and Child Development Minister Smt. Maya Singh will also attend the road show.
With this, programmes marking International Women's Day will start in entire state. On the first day, Special Gram Sabhas will be held in all 52 thousand villages. Special Jan-Sunwai will be held in 51 districts where Nari Shakti Chupals will also be held.
Programmes marking International Women's Day to create atmosphere for women's respect will begin from CM House. Girls benefited under Ladli Laxmi Yojana will pin a batch to the Chief Minister. Shri Chouhan will flag off Shakti Raths from his residence.
These vehicles will publicise women's empowerment schemes and programmes throughout the state. Shaurya Dals with their orchestra band will take part in the road show from outside the CM House. The women members of Shaurya Dals who have done commendable work for women's empowerment will take part in the show as Gender Champions.
As the road show progresses from CM House to Shyamla Hills crossing, a signature campaign in favour of women will be started. Women players will join the road show from Akashwani Bhavan road. Girls getting free cycles, dresses etc for education will join the procession from near Manas Bhavan. From here also, women members of SHGs formed under Tajaswini project will join the show. A street play will be held at Polytechnic Crossing. The road show will conclude at Ravindra Bhavan.
At the concluding function, the Chief Minister will distribute driving licences to women and launch Anmol-2. The Chief Minister will also felicitate persons for excellent works towards women's empowerment.

---